How, oh how, can 2023 be both zooming right past us, and yet somehow 2023's winter edition of Love Island feels like bloomin' years ago?
Yep, the likes of Olivia Hawkins, Tanya Manhenga, Kai Fagan, Will Young and Lana Jenkins became our favourite type of celebrities – Islanders – just a few months ago and many have gone on to huge success as influencers. And, erm, many haven't...
With ITV2 choosing to produce two series of Love Island a year now, it's getting harder and harder to keep up with past Islanders' lives outside the villa (and for some of us, that's our livelihood), so here's your run-down of the winter 2023 cohort that heated up our dreary winters earlier this year.
Winter Love Island 2023 contestants now
Olivia Hawkins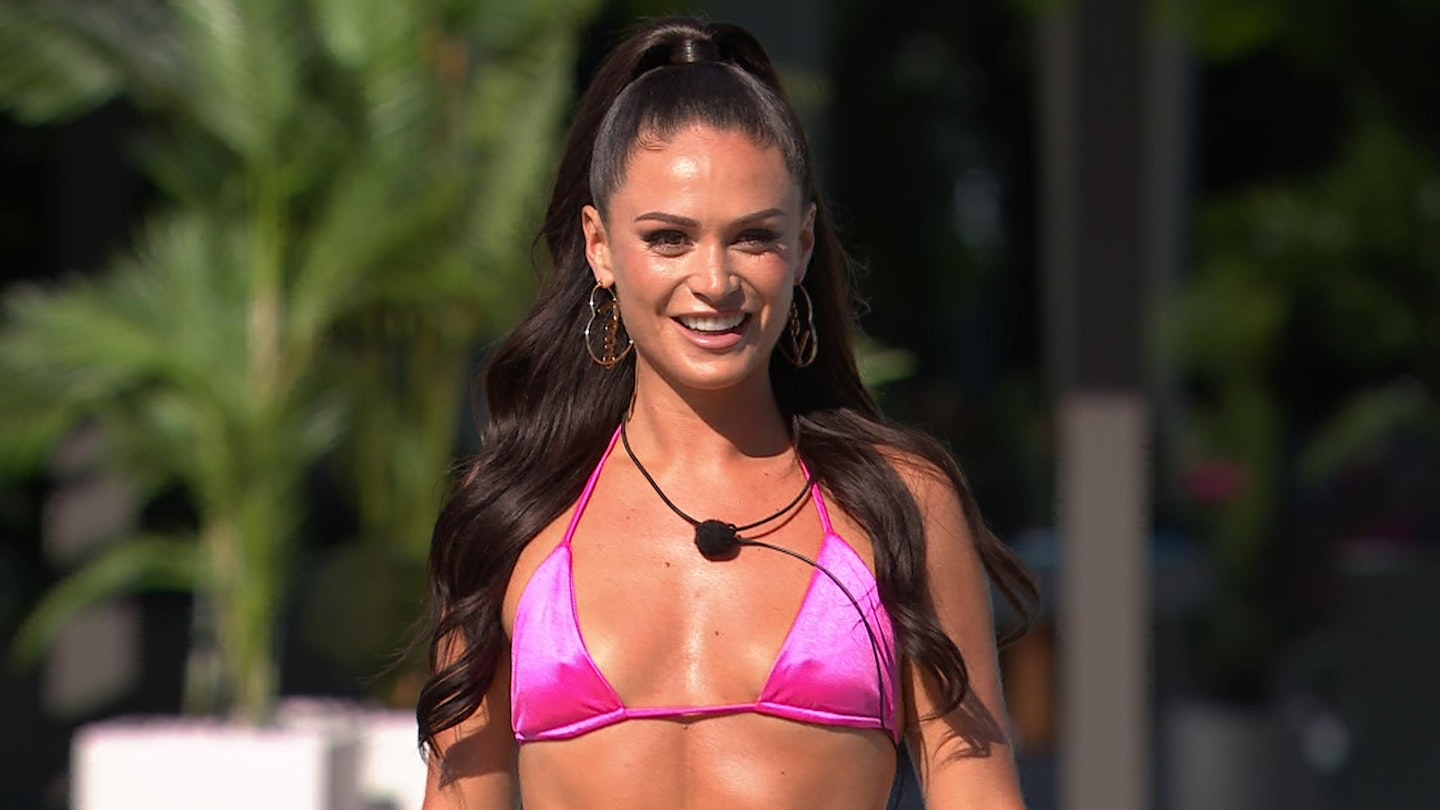 Olivia Hawkins entered the villa as a 27-year-old ring girl and actress. During her time in the villa she coupled up with Will, Haris, Spencer, Kai and finally Maxwell.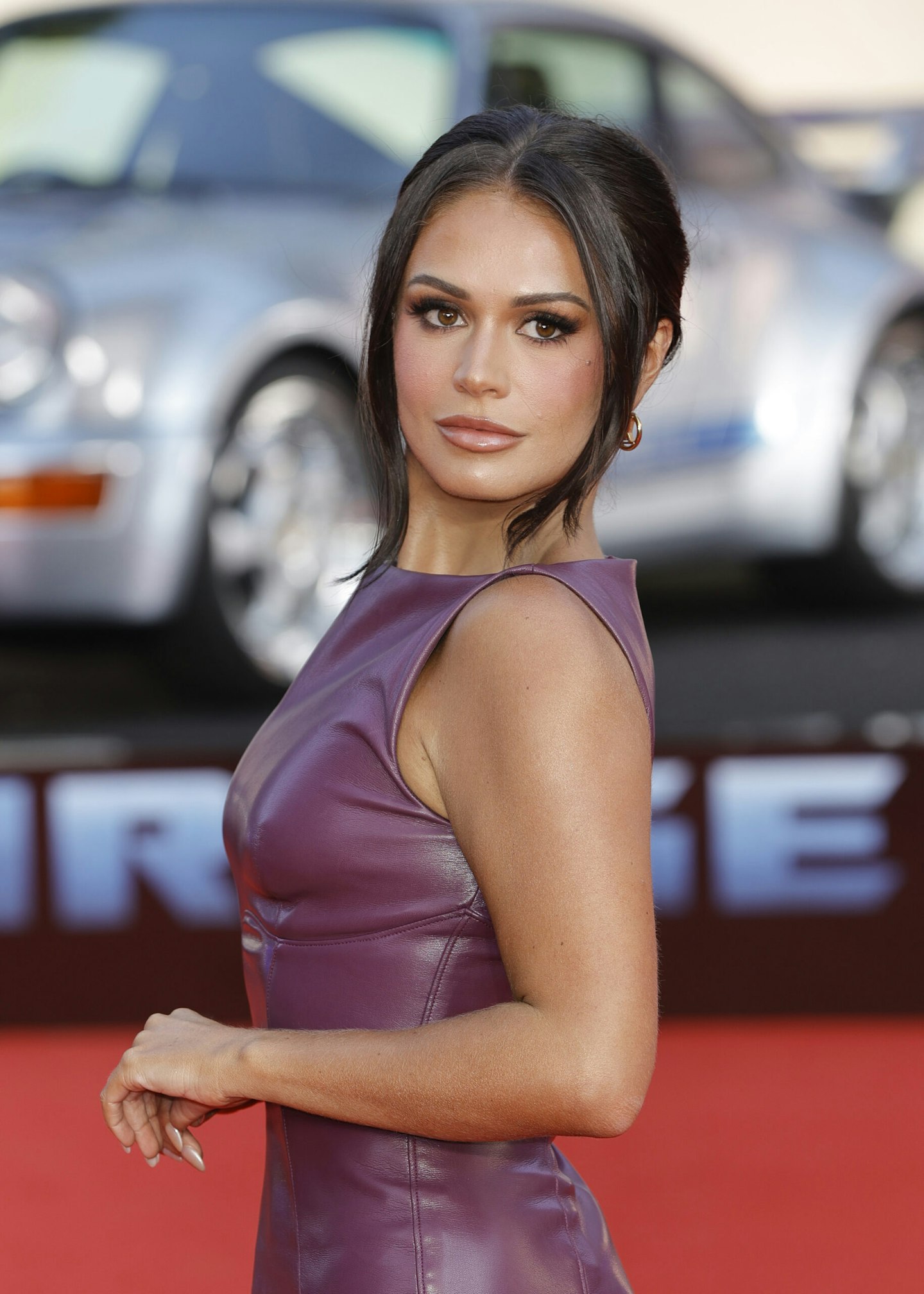 What's Olivia doing now you ask? After breaking up with Maxwell, she's now become a full-time influencer. Olivia's regularly on the red carpet, she's apparently signed a deal with PrettyLittleThing and has continued her feud with Zara and Tanyel.
Tanya Manhenga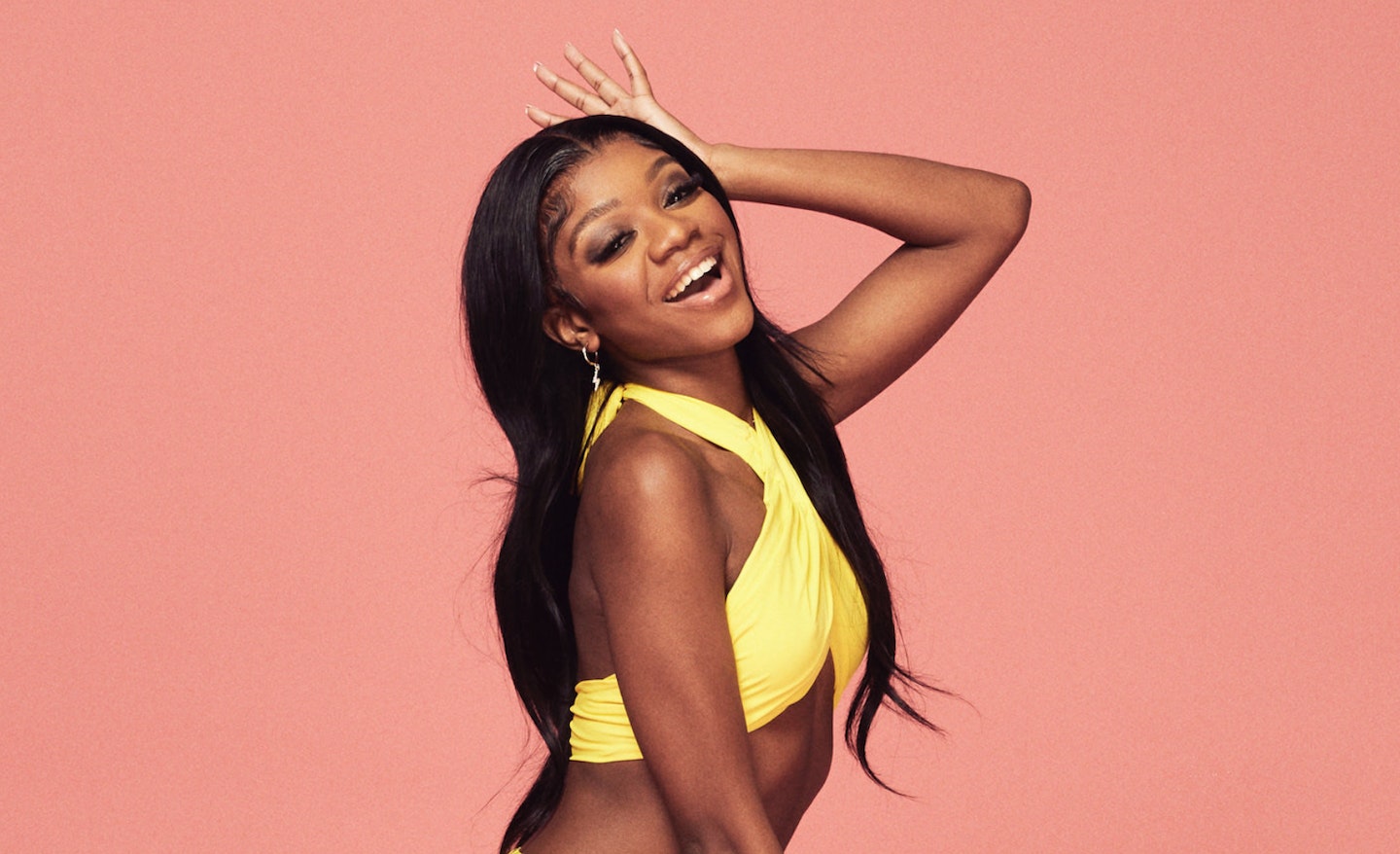 Tanya Manhenga entered the villa as a 22-year-old biomedical science student and influencer. Tanya fell in love with Shaq just weeks after entering the villa but during Casa Amor she recoupled with Martin. It was long before she managed to win Shaq back though.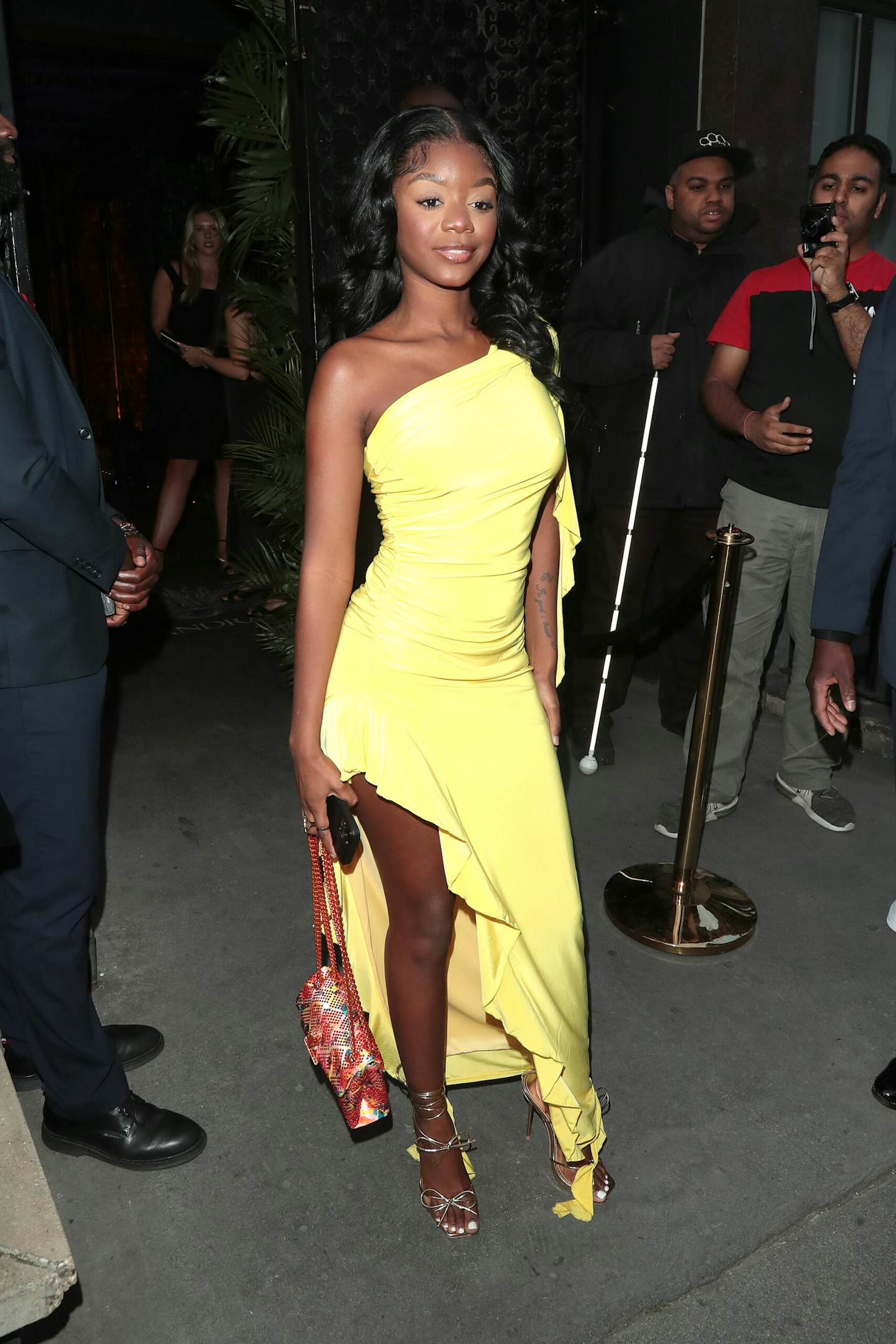 After leaving the villa in fourth place alongside her boyfriend Shaq, the duo are still going strong. Tanya has continued her influencer career, opened up about 'chopped' Love Island scenes and she's an ambassador for Fashion Nova.
Tanyel Revan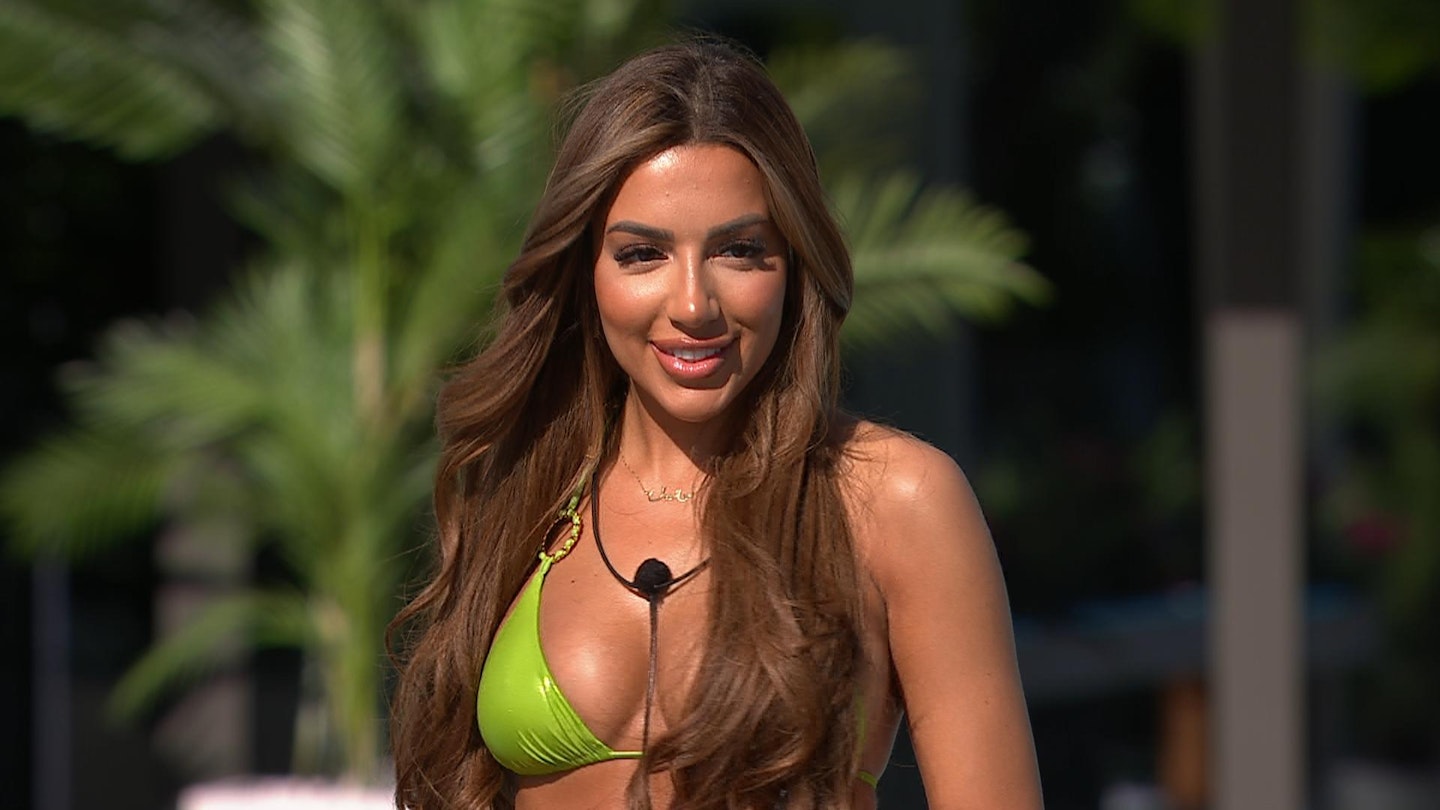 Tanyel Revan was a hair stylist before going in the villa. She coupled up with Kai, Ron, Kai and then Ron again. Unfortunately she was dumped on day 24 and we still feel like we were robbed of Tanyel's potential.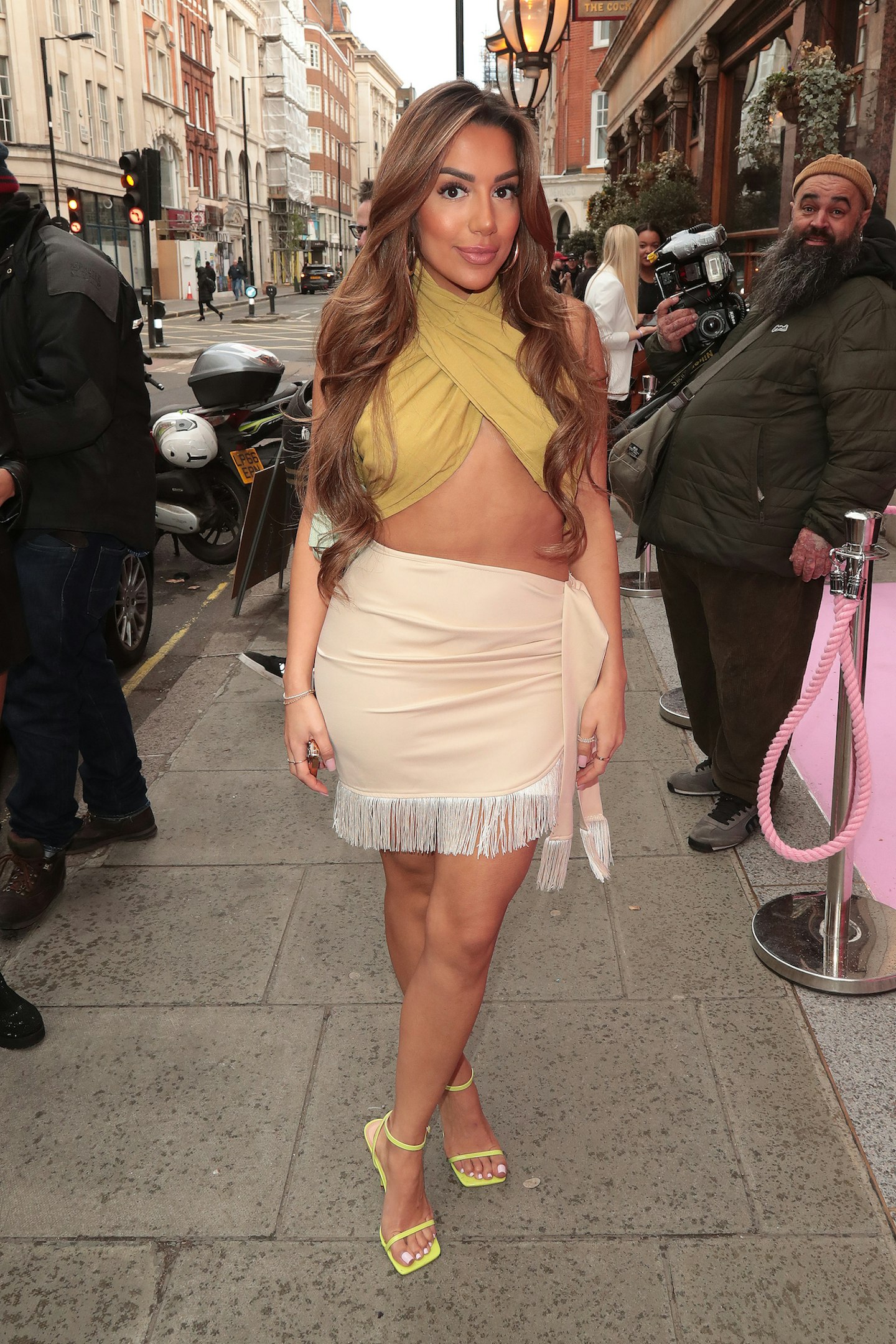 Tanyel failed to find love in the villa - despite all those Ron rumours - but has had better luck on the outside with her new boyfriend. She's still a hair stylist and often posts ads and her boyfriend on Instagram.
Lana Jenkins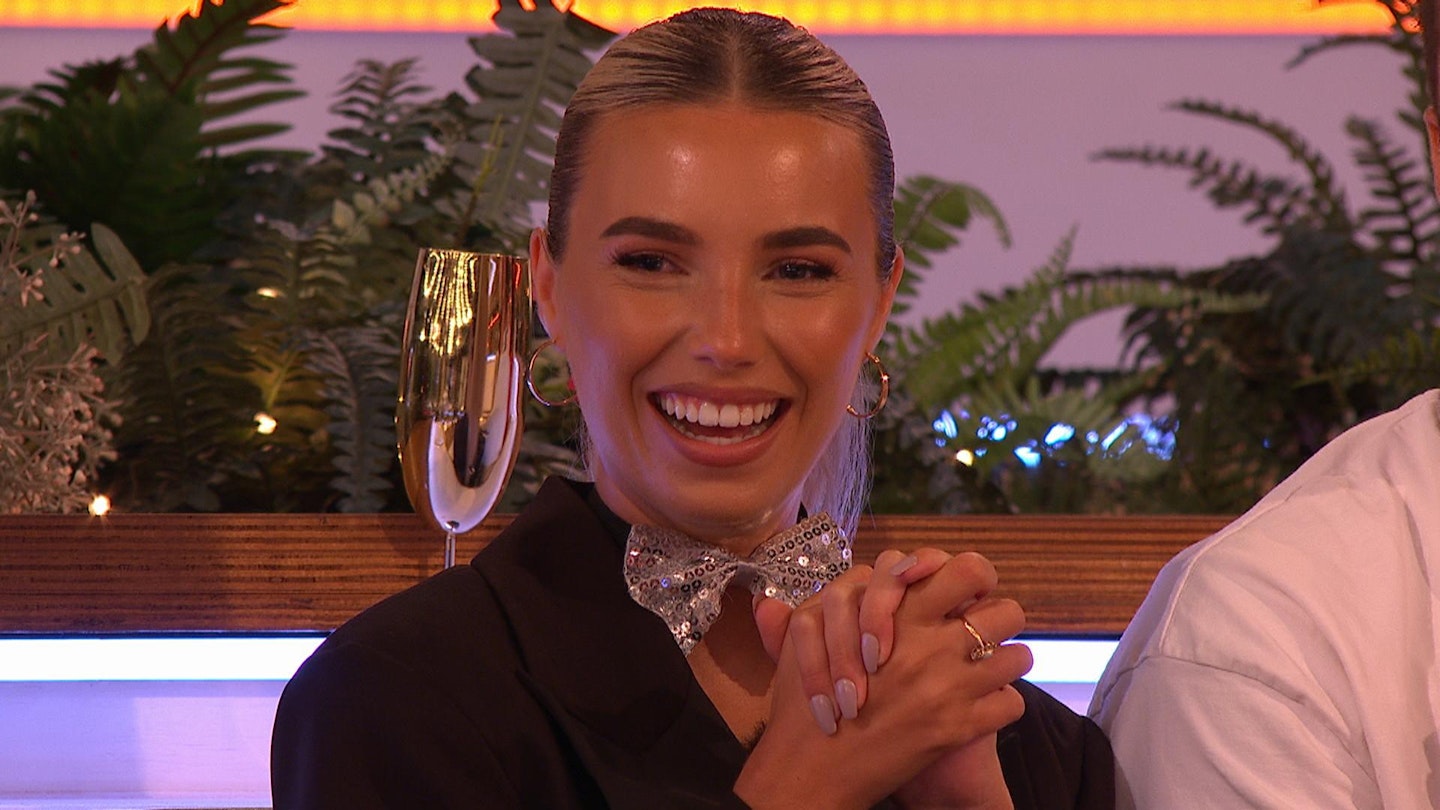 Lana Jenkins was a make-up artist before going on the reality show. Throughout her time in the villa she coupled up with Ron, Will, Aaron, Casey and then Ron again.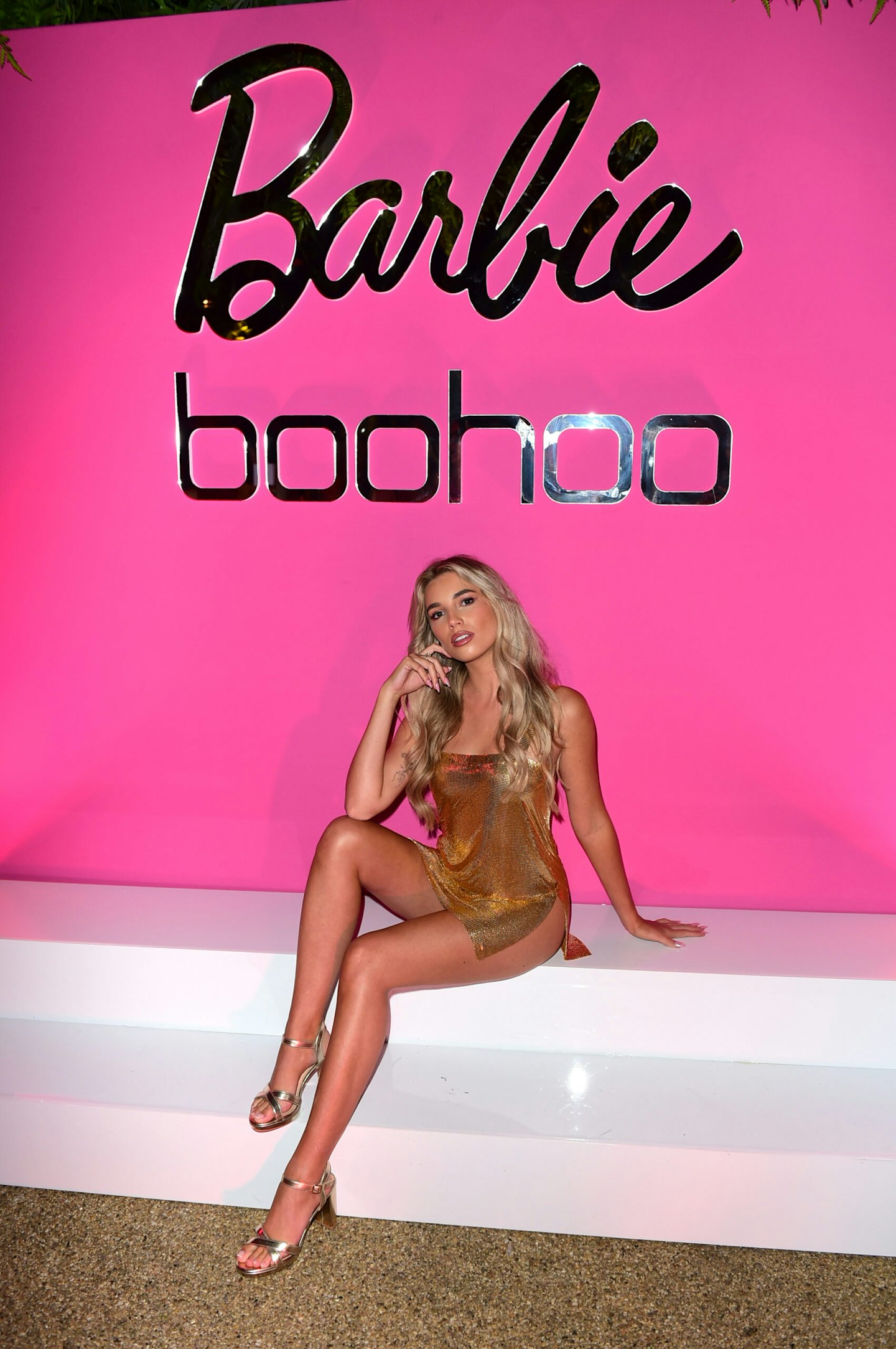 After splitting from Ron, Lana is still a make-up artist, she's signed a partnership with Rimmel and spilled the tea on her job before the villa that she was banned from doing on the show.
Anna-May Robey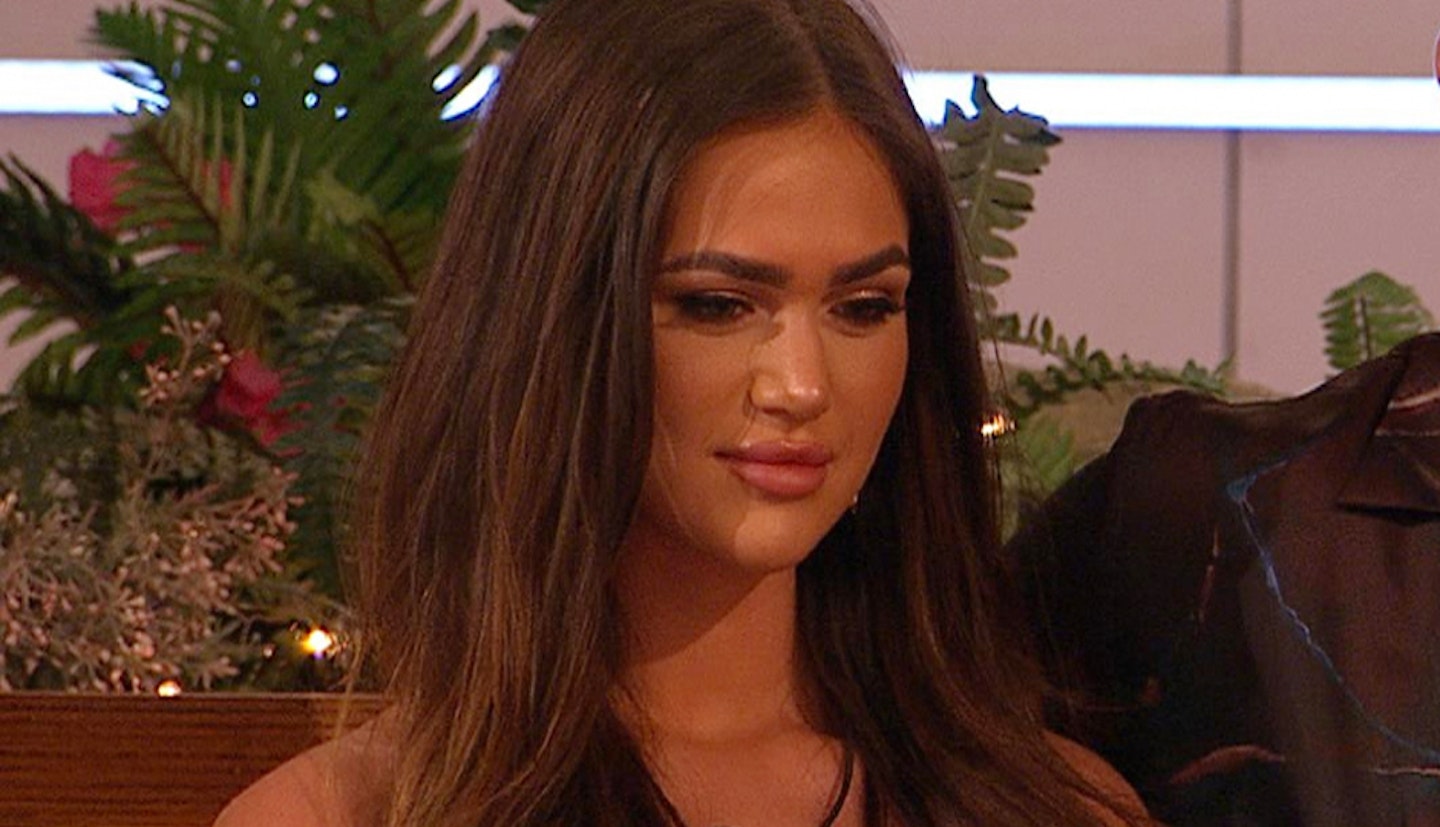 Anna-May Robey is another OG 2023 Islander. Before going into the villa she was a payroll administrator. She coupled up with Haris and Kai before getting dumped on day nine.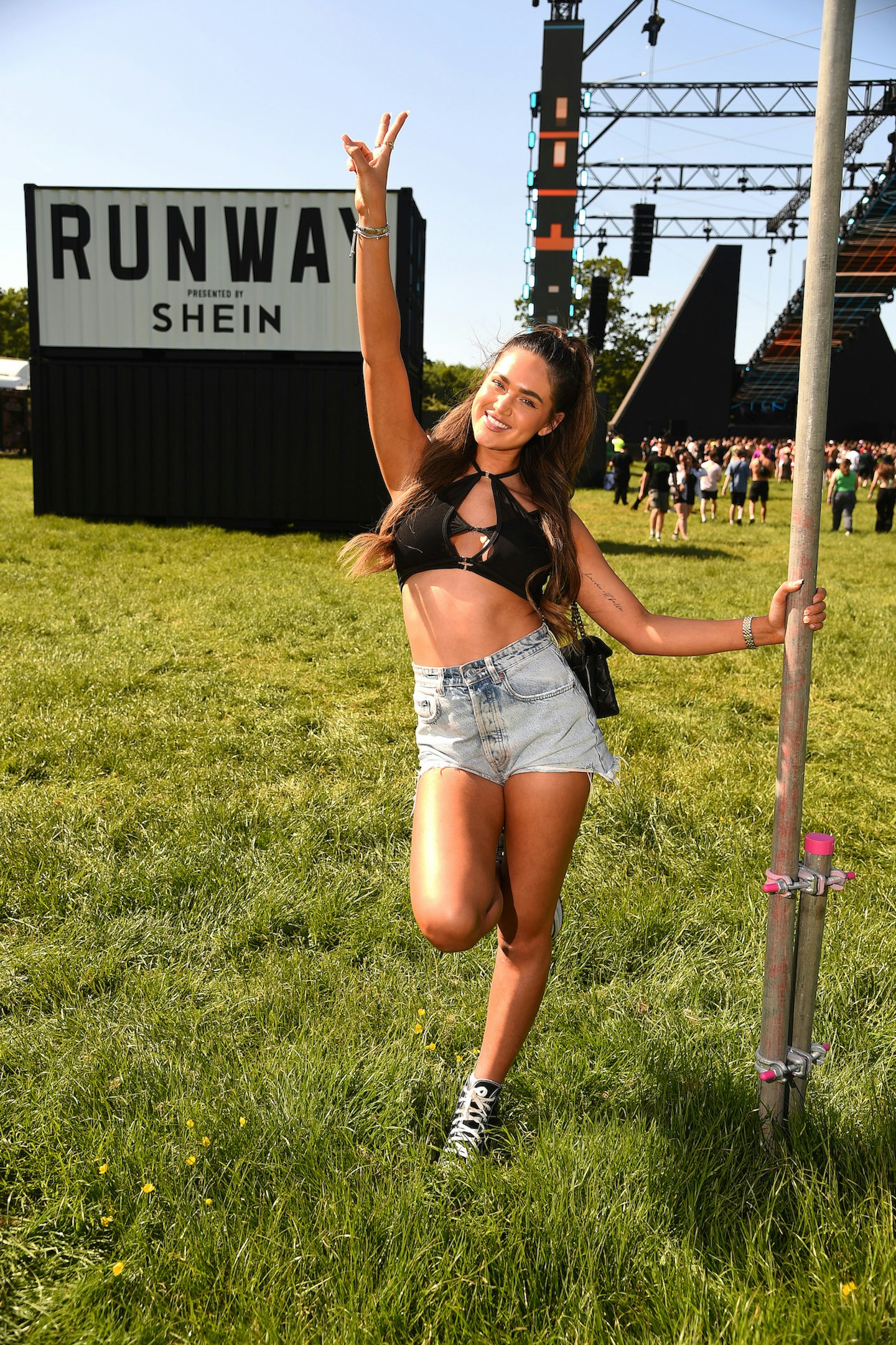 After being one of the first Islanders dumped, Anna-May quickly sparked rumours with Love Island 2022's Jacques O'Neill. She's now BFFs with Love Island 2021 star Lucinda Strafford and she's a full-on influencer.
Kai Fagan
The first Love Island 2023 star announced was Kai Fagan. He was a science and PE teacher before his stint. He coupled up with Tanyel, Anne-May, Tanyel, Samie, Olivia and then Sanam.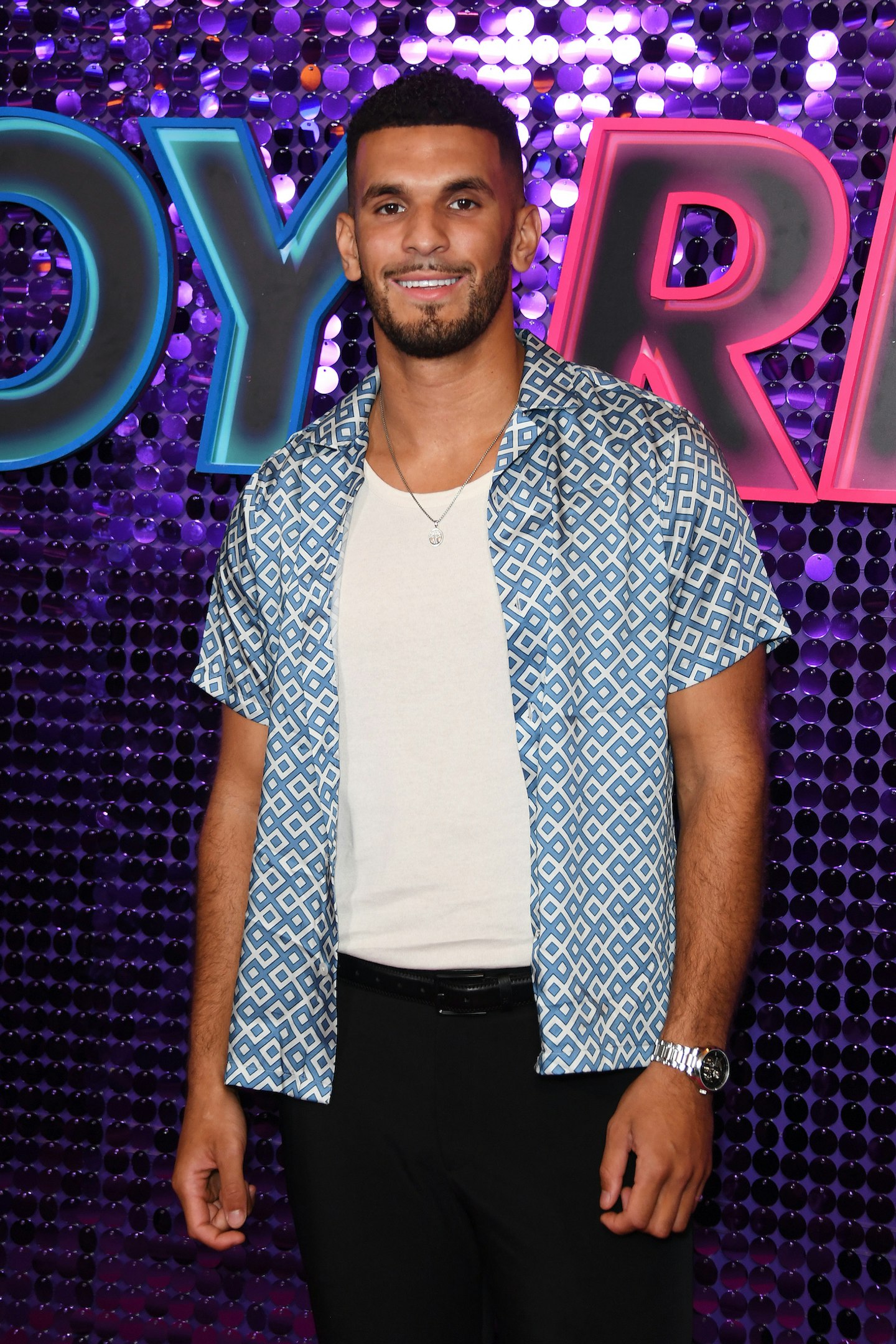 After winning Love Island with Sanam, Kai revealed that he didn't get a winner's goody bag, he moved in with Sanam and has launched a YouTube channel with his girlfriend.
Ron Hall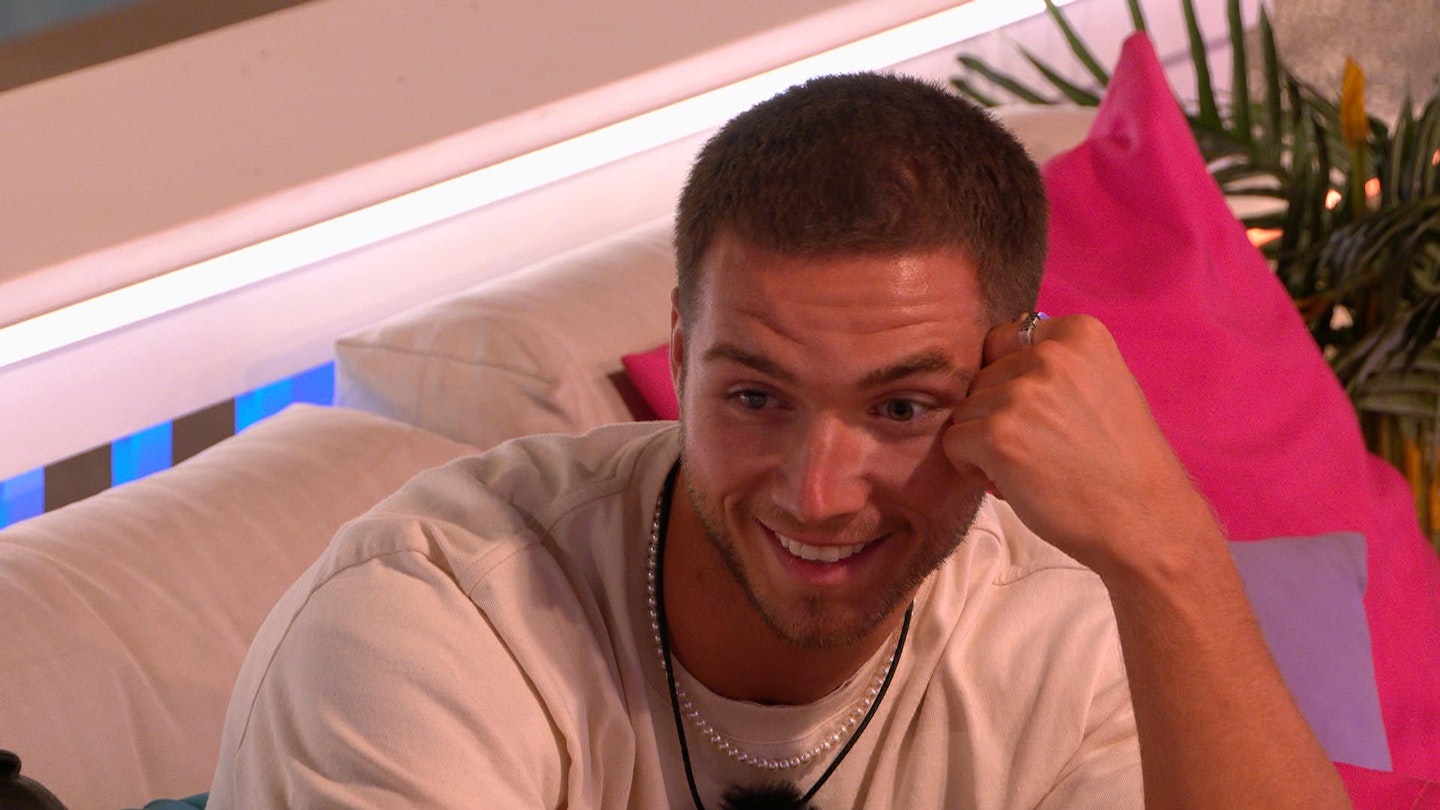 Another winter 2023 Islander is former financial advisor Ron Hall. His head wouldn't stop turning in the villa and he coupled up with Lana, Tanyel, Ellie, Tanyel and then Lana again.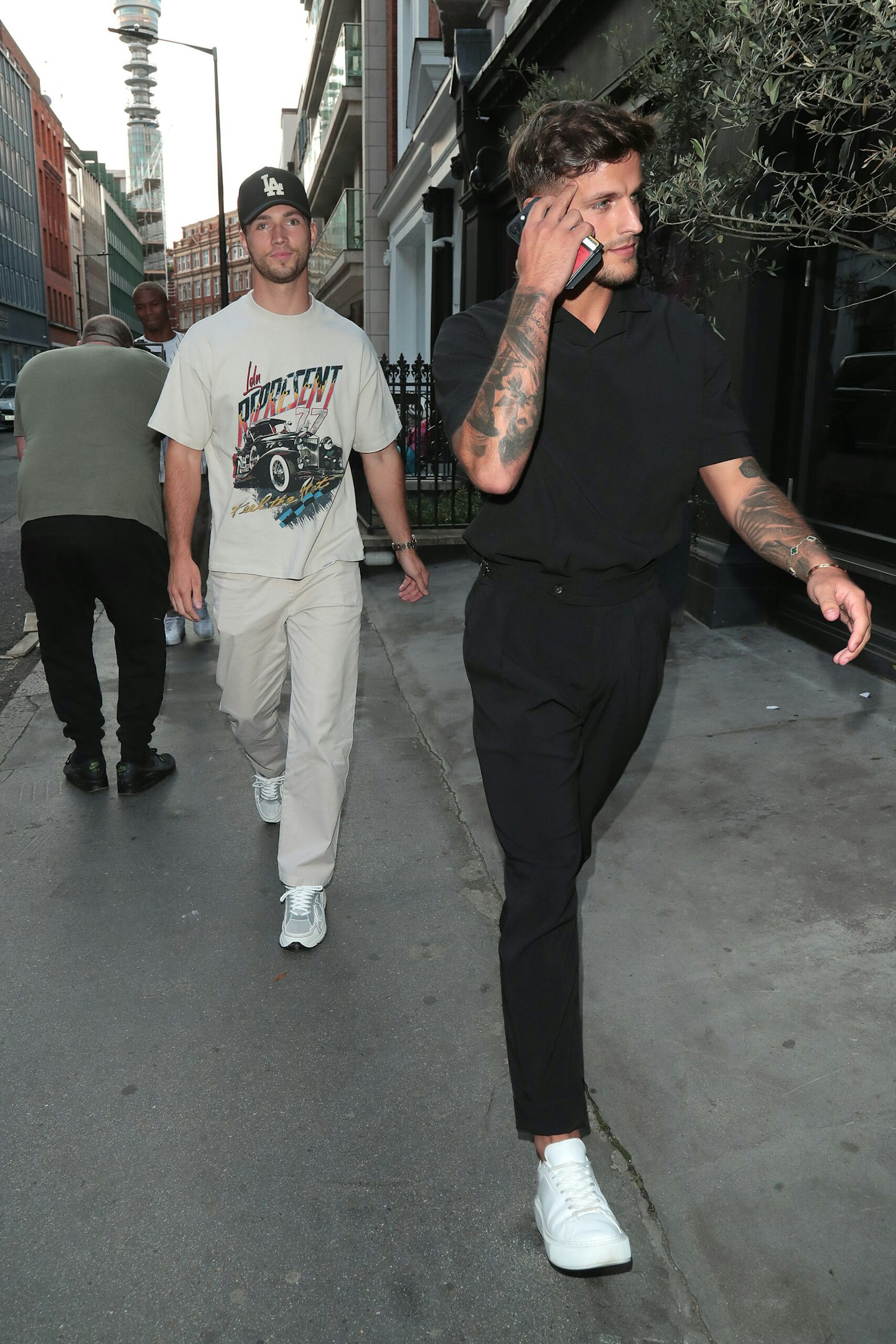 Yes, that is a picture of Ron and Love Island 2022 star Luca Bish. Apparently the duo are friends. Other than that, Ron has split from Lana and revealed that he was friends with Chloe Burrows before going on Love Island.
Shaq Muhammad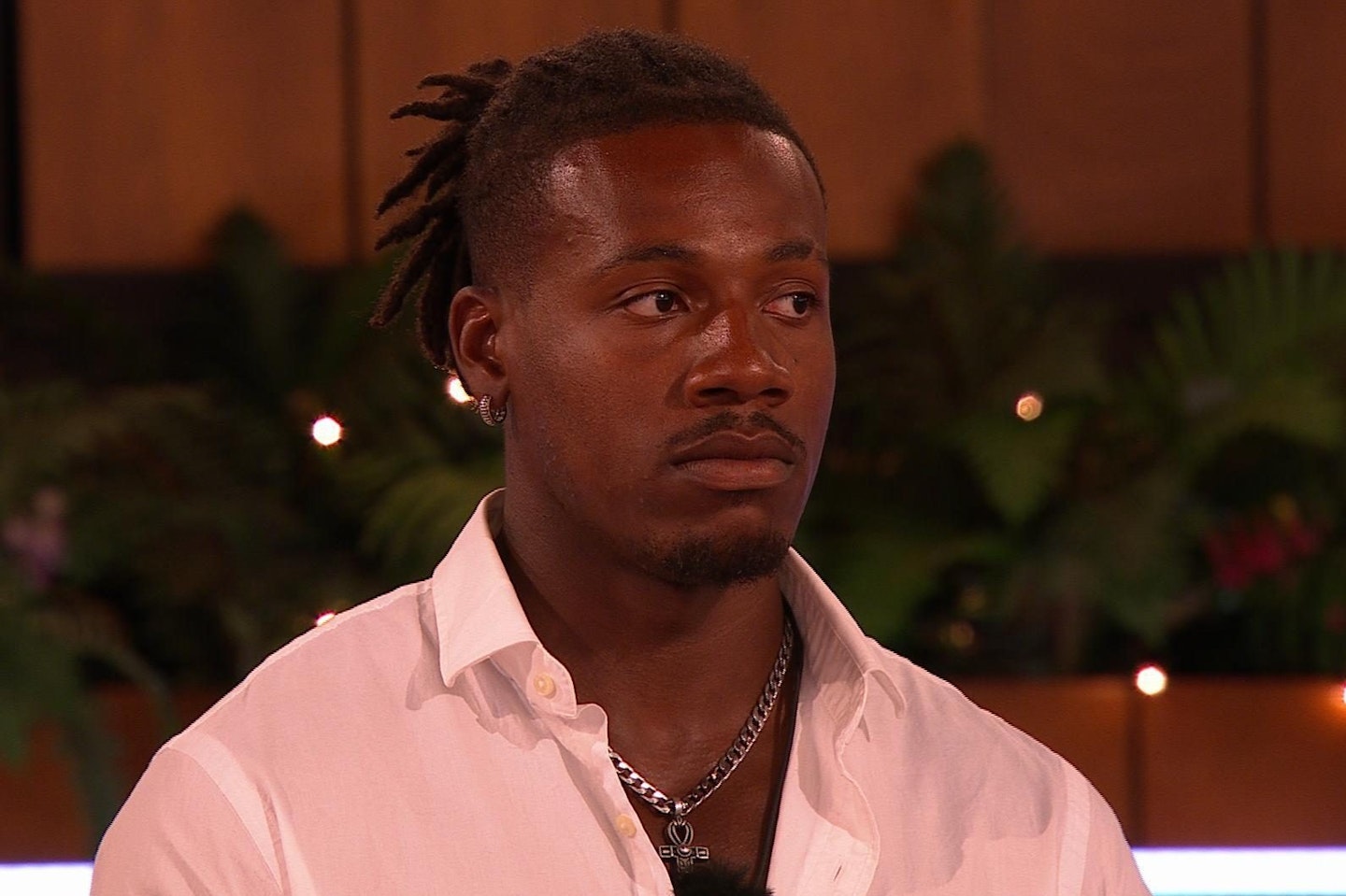 Shaq Muhammad was an airport security officer before making the final on Love Island. He was only coupled up with Tanya in the villa.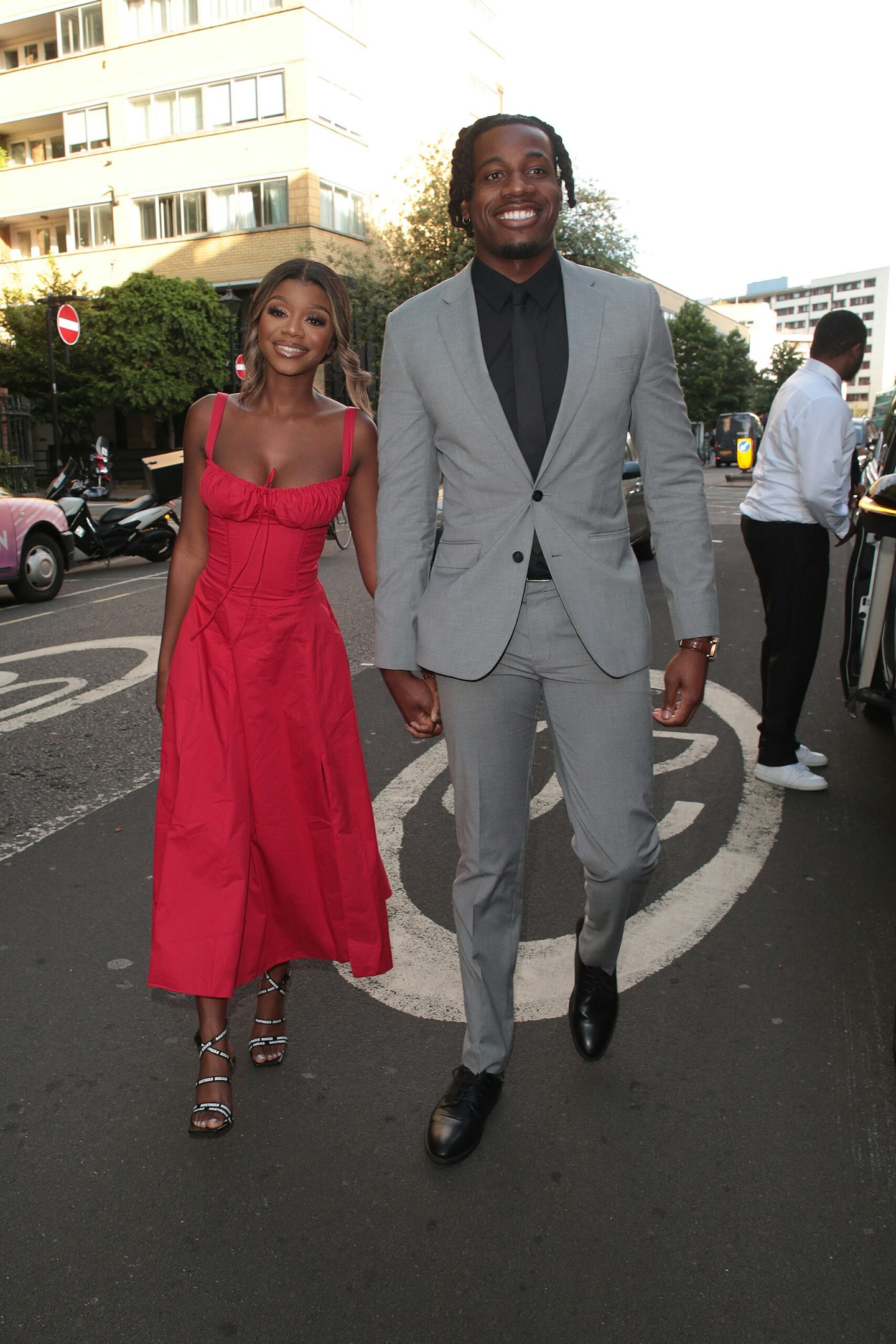 Despite all their ups and downs, Tanya and Shaq are still going strong. They're set to move in together and he's a Fashion Nova ambassador.
Will Young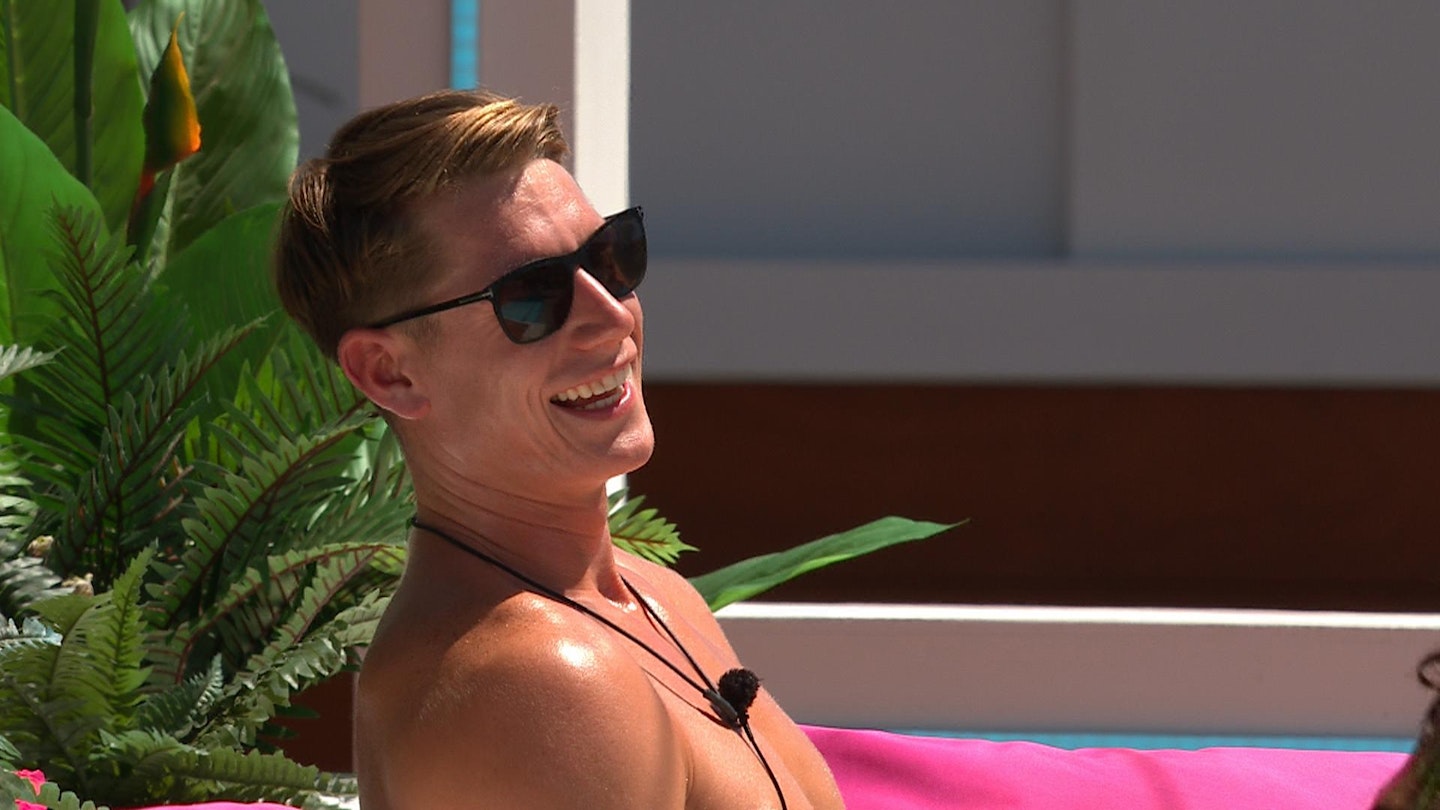 Will Young (not the singer) went into the Love Island 2023 winter villa as a farmer and TikTok influencer. Will had a rocky start when he was coupled up with Olivia and Lana but after Jessie arrived they stayed together until the end of their stint.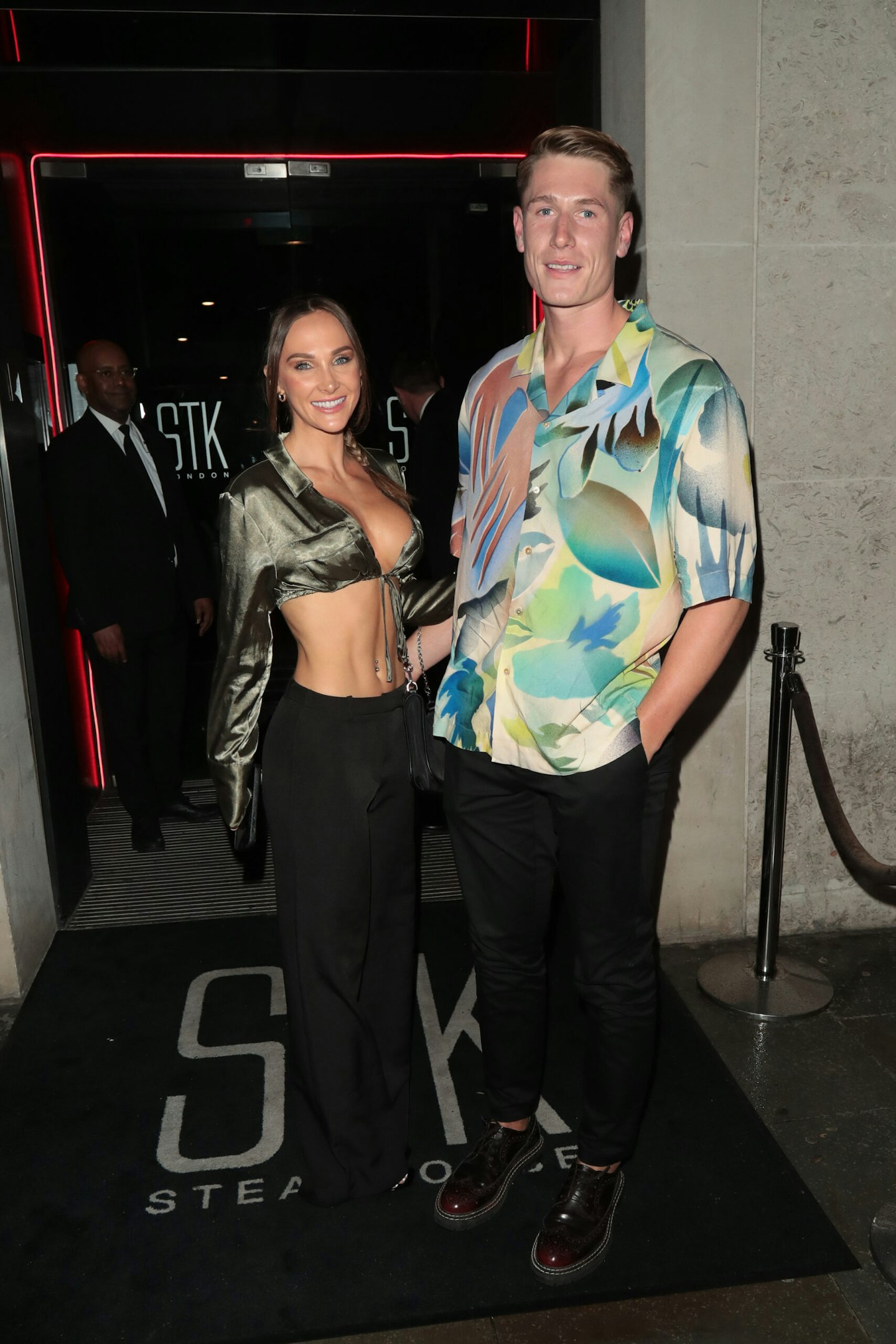 After all that Casa Amor drama, Will managed to win Jessie back and they're practically inseparable now. She's moved to the UK, he's even travelled to Australia to meet her family, he's released his own book For The Love of Farming and has fallen out with Tom and Casey.
Haris Namani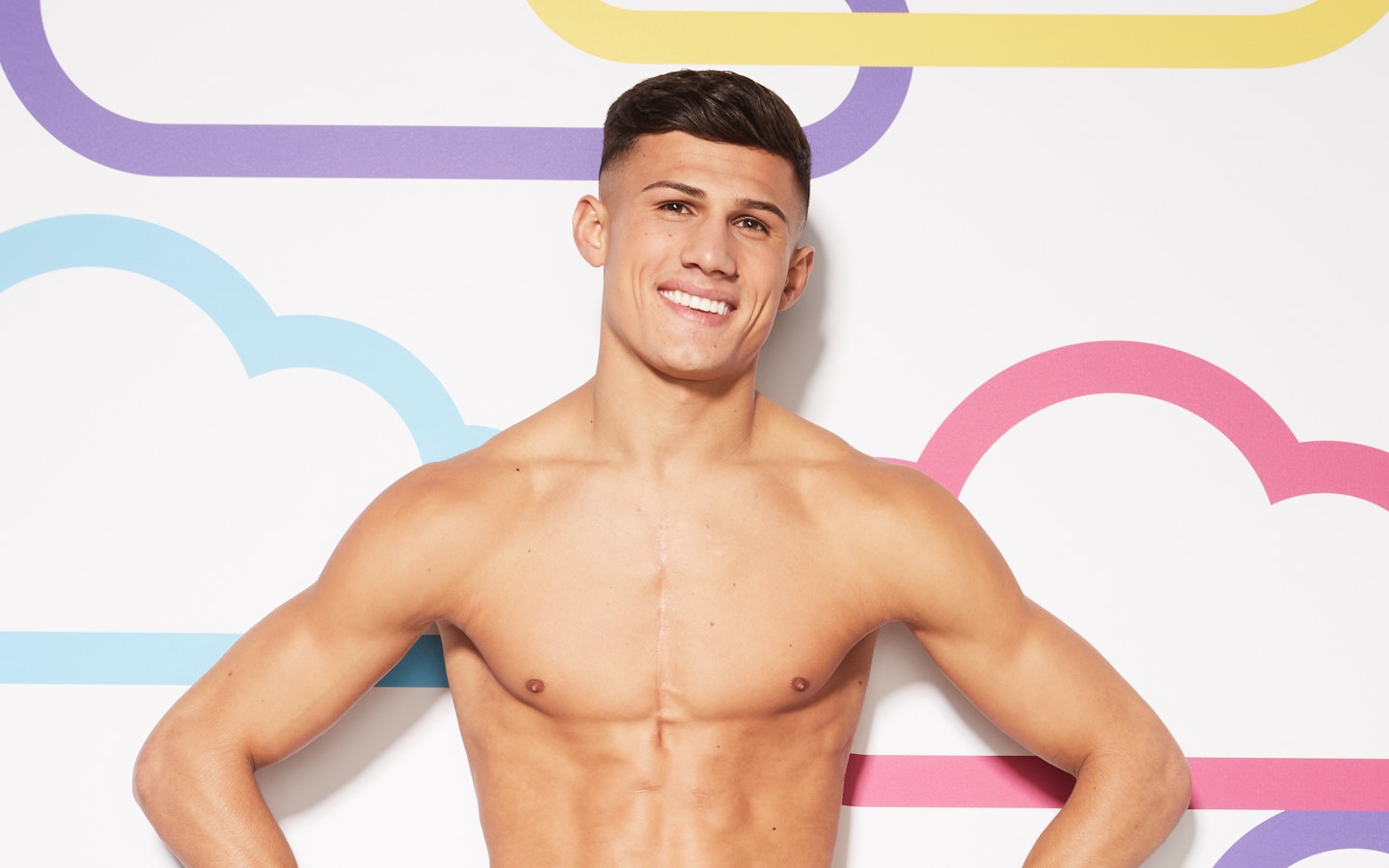 Before going into the villa, Haris Namani was TV salesman. Unfortunately his nine day stint wasn't long, but he did manage to couple up with Anna-May and Olivia.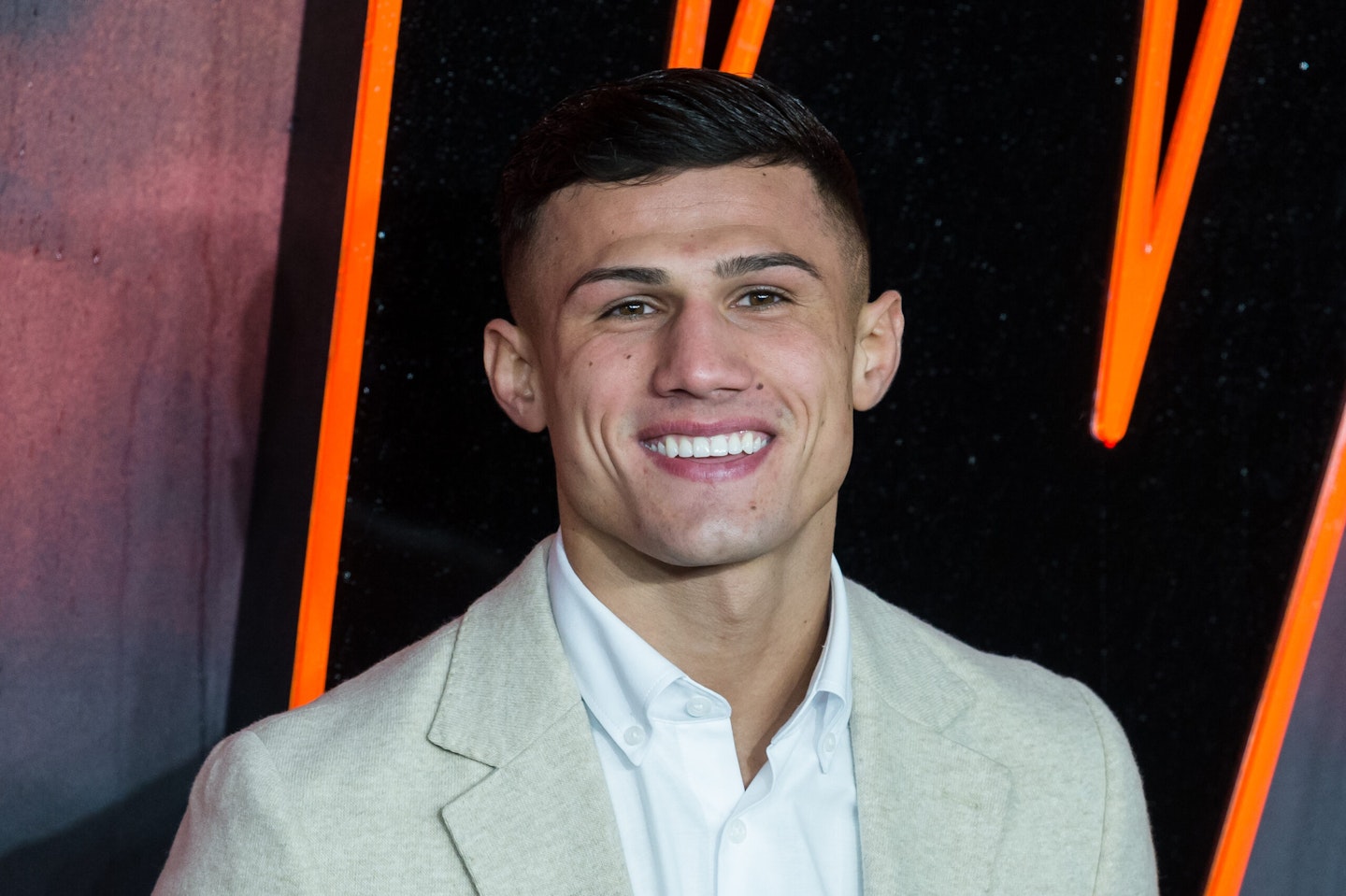 Since leaving the villa, Haris has been travelling and posting boxing content on Instagram.
Tom Clare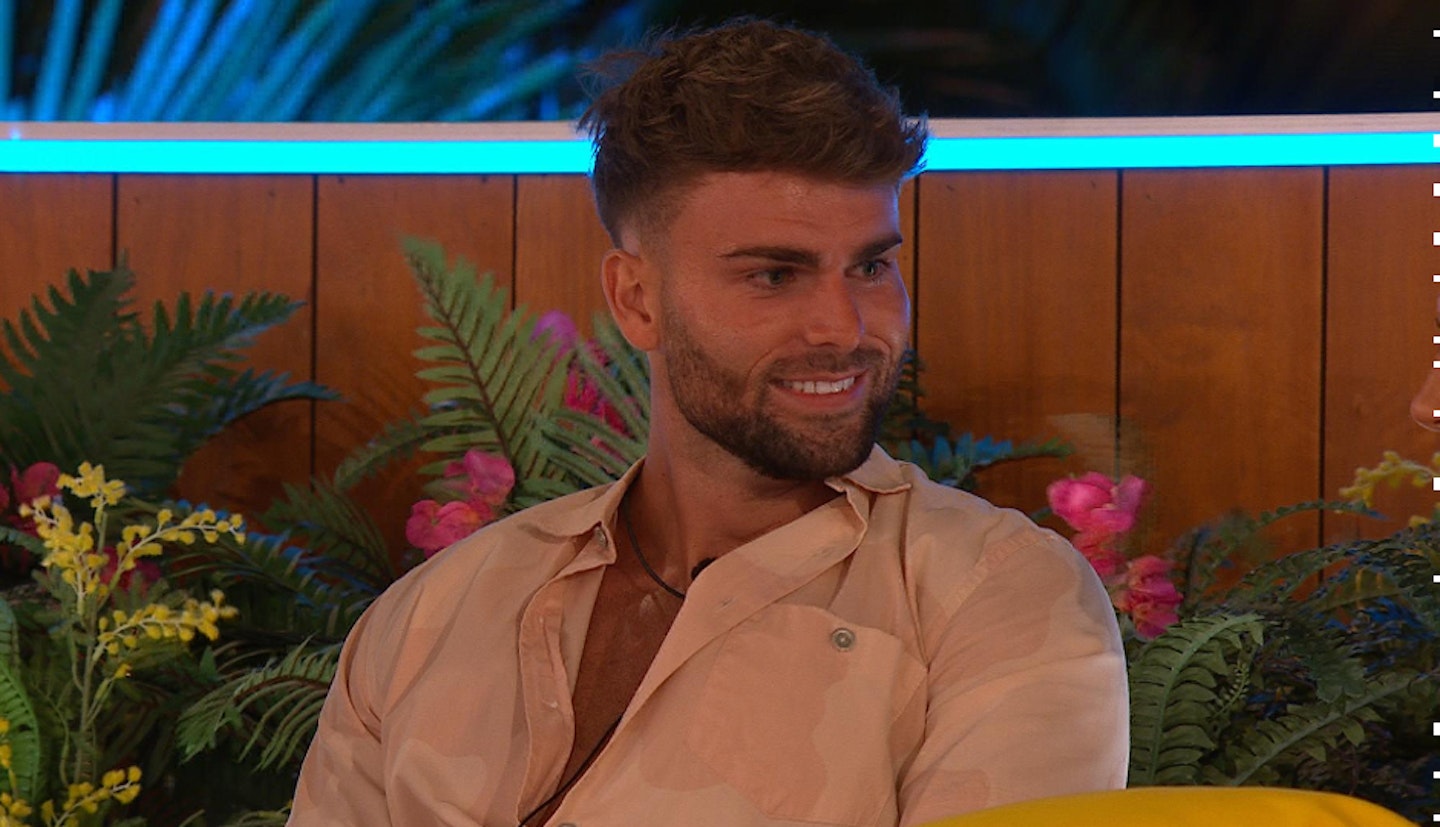 The first bombshell to enter the villa was semi-pro footballer Tom Clare. It's safe to say that he had a journey - he coupled up with Zara, Ellie, Samie, hit a blip following Casa and then reunited with Samie.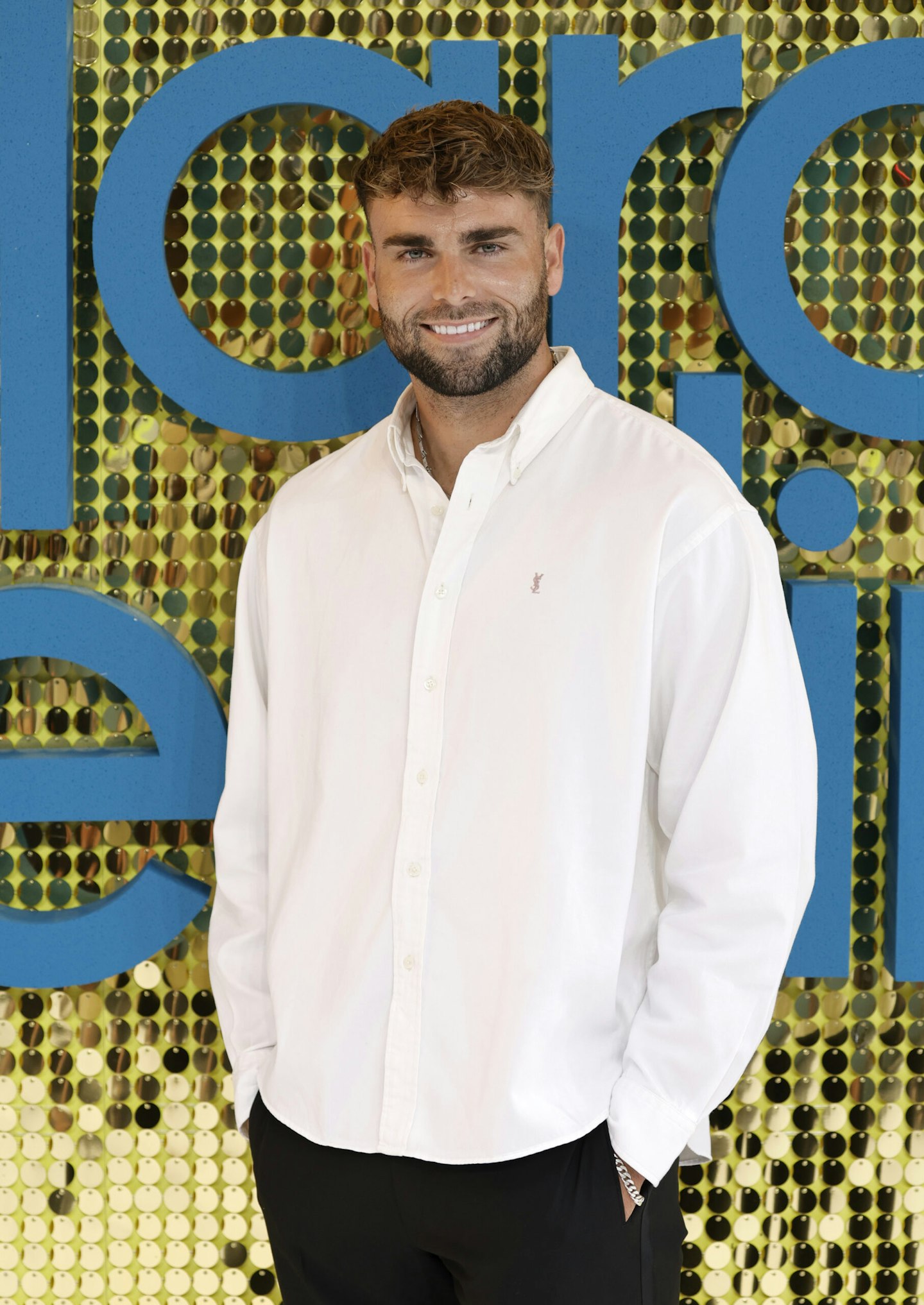 He left the show in third place alongside Samie but they've since split. Although, there's been rumours surrounding them ever since their breakup, so, who knows?
Zara Lackenby-Brown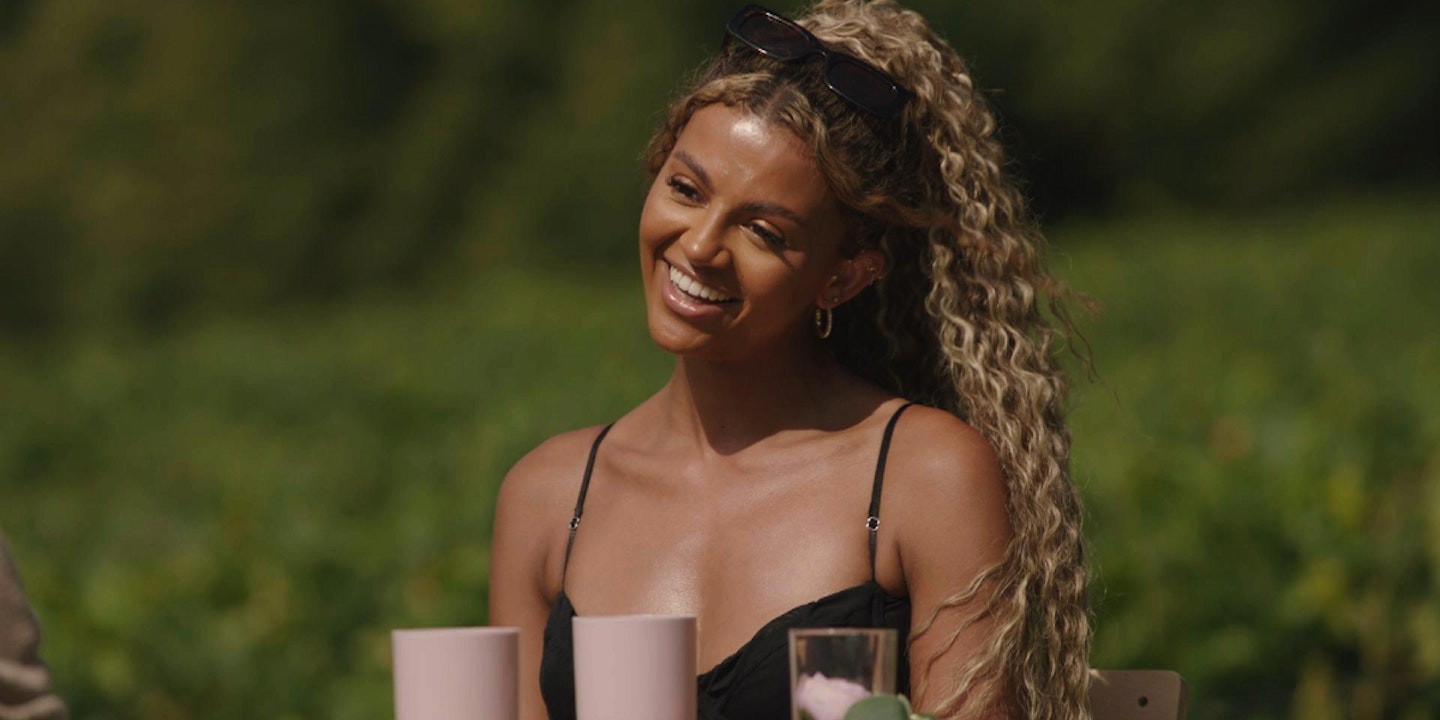 Zara Lackenby-Brown was a property developer and model before she entered the villa. After going on a few dates, she quickly made a stir when she coupled up with Tom and had a feud with Olivia.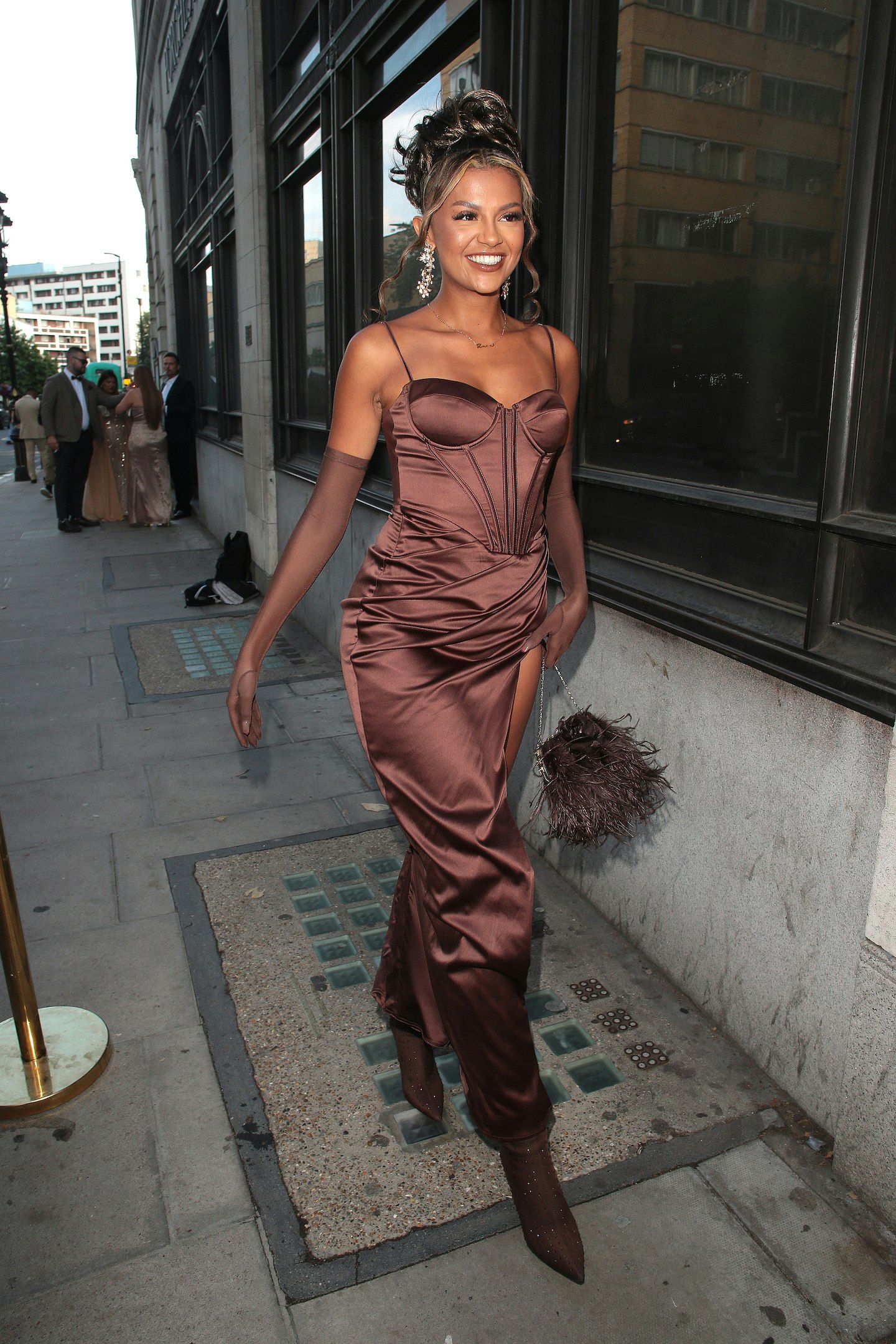 She's still BFFs with Love Island winter 2020 star Demi Jones, still seems to be at odds with Olivia and she's released her own song Funk You Want.
David Salako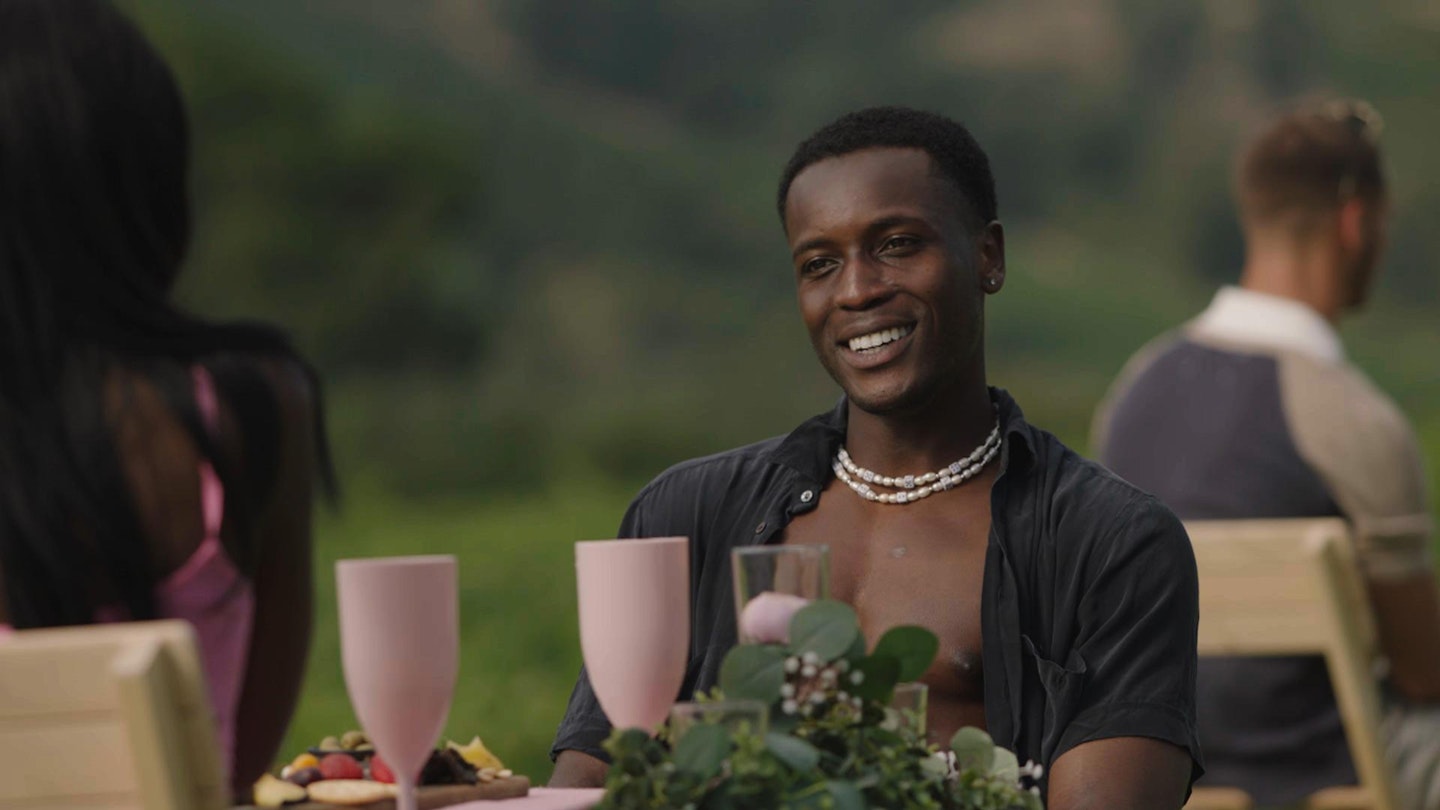 David Salako was a money adviser before his few day stint. Unfortunately he wasn't in the villa long and wasn't able to couple up with anyone either.
David was the first Islander to get dumped but things aren't all bad. Nowadays he has 16k Instagram followers and is a full-time online fitness coach.
Aaron Waters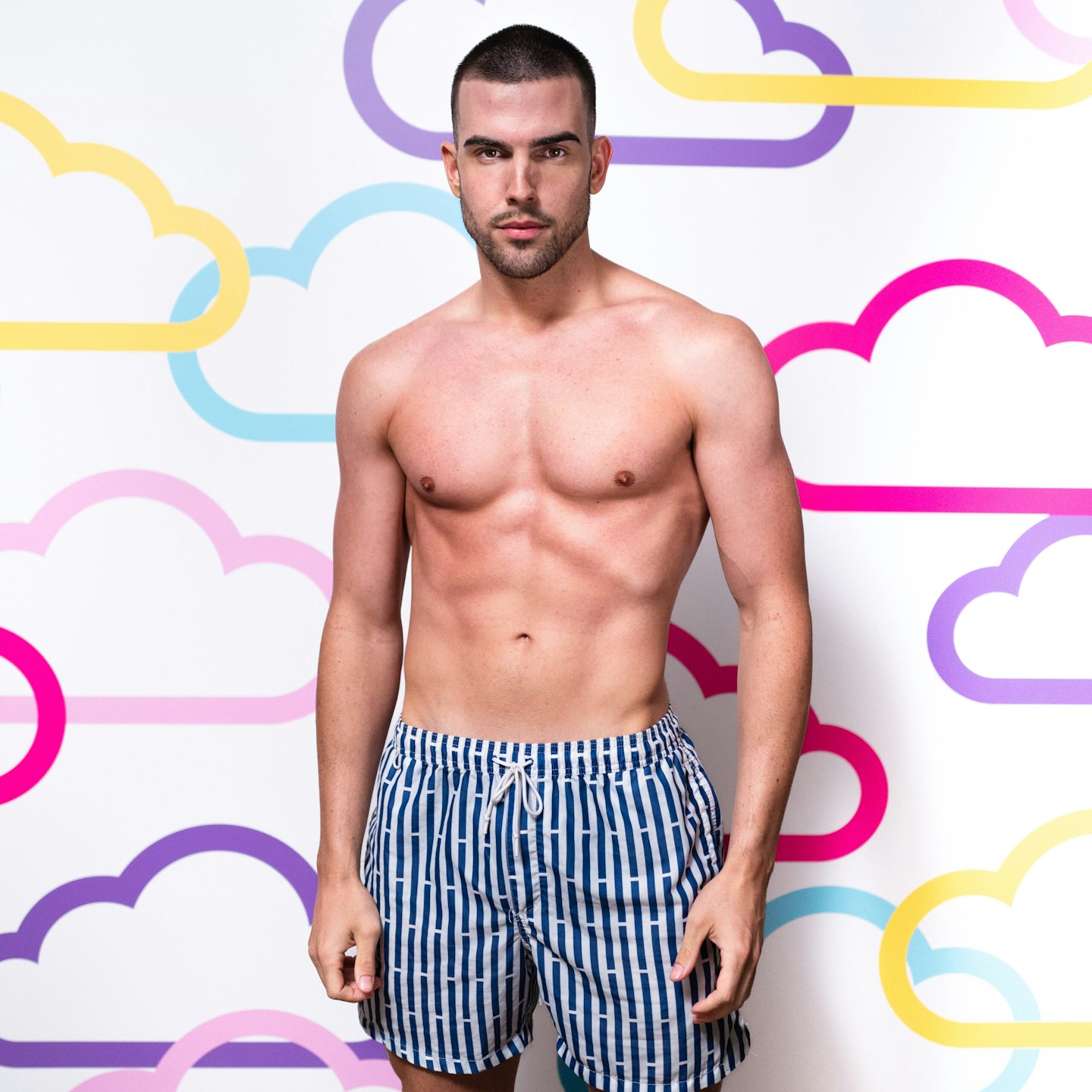 Australian Aaron Waters was no stranger to Love Island after taking part in the Aussie version in 2021. He coupled up with Lana but after she reunited with Ron, he failed to find love elsewhere.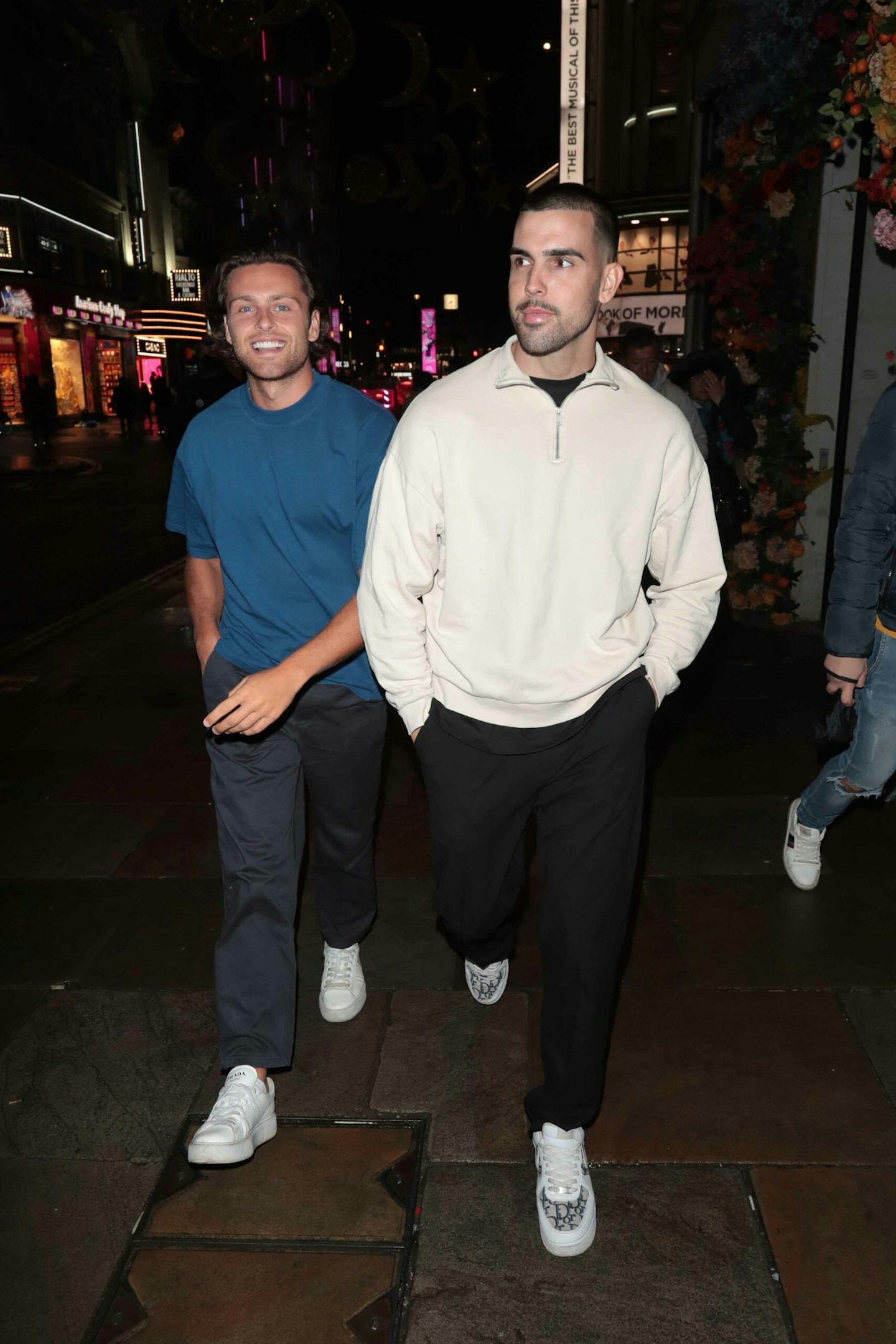 After he was dumped from the villa, Aaron has continued his job as a model and has removed all traces of Love Island 2023 from his Instagram.
Jessie Wynter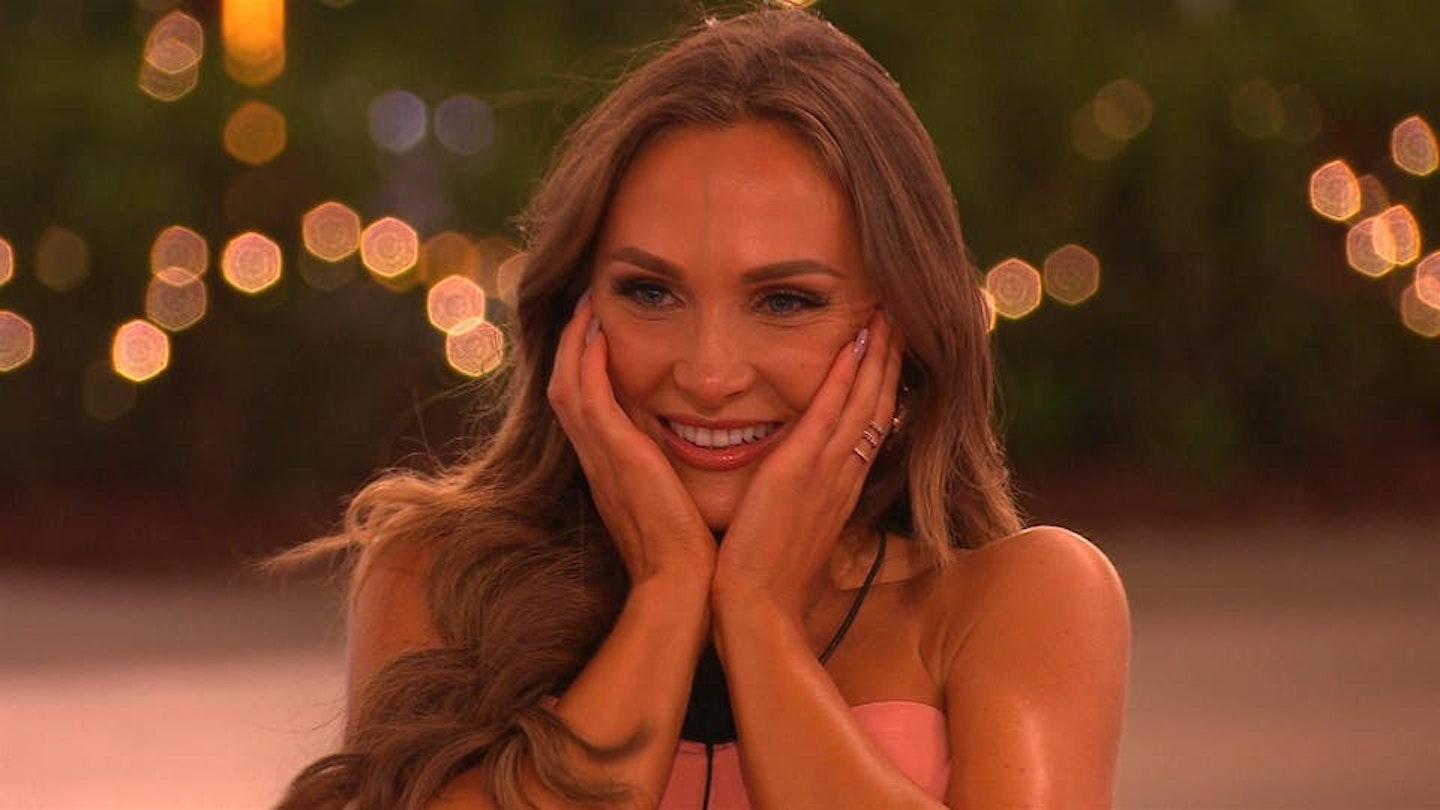 Jessie Wynter arrived in the villa alongside Aaron and she was also on Love Island Australia but in a different season. She stayed coupled up with Will throughout her time in the villa.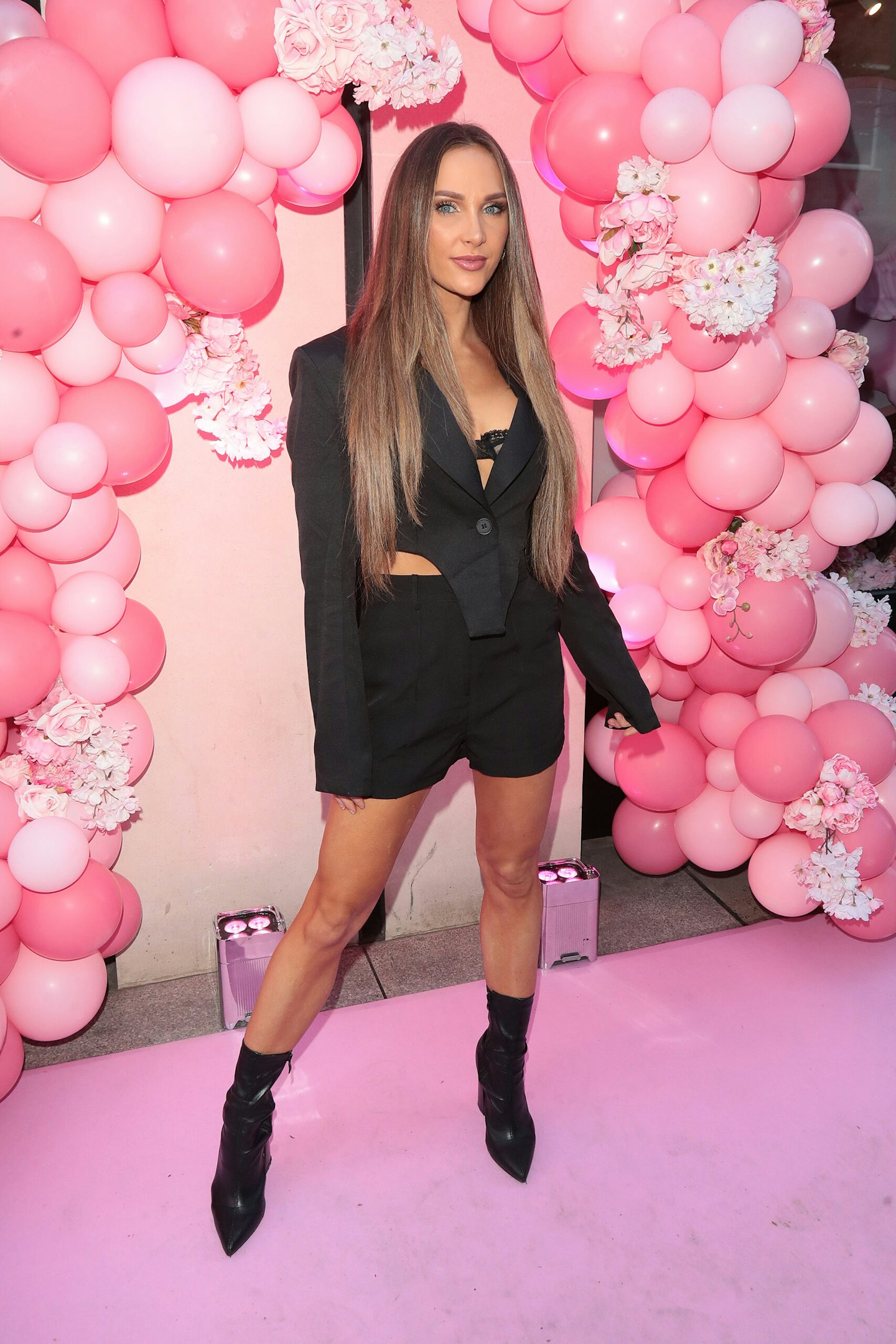 After leaving the villa, Jessie is still loved up with Will, has moved to the UK and is pretty much a full-time influencer.
Ellie Spence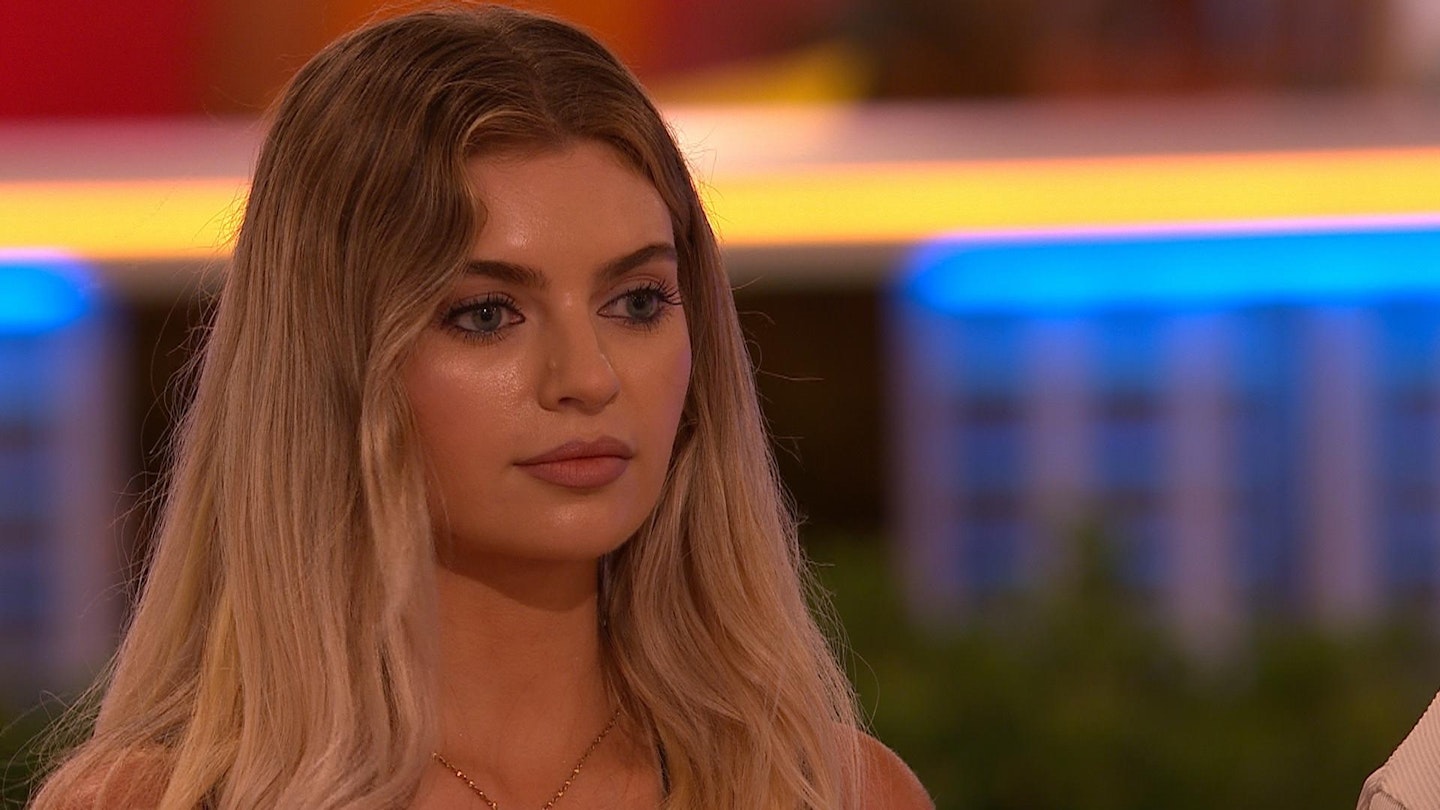 Ellie Spence was a business development executive at a law firm before finding fame. She coupled up with Ron, Tom and Jordan before getting dumped.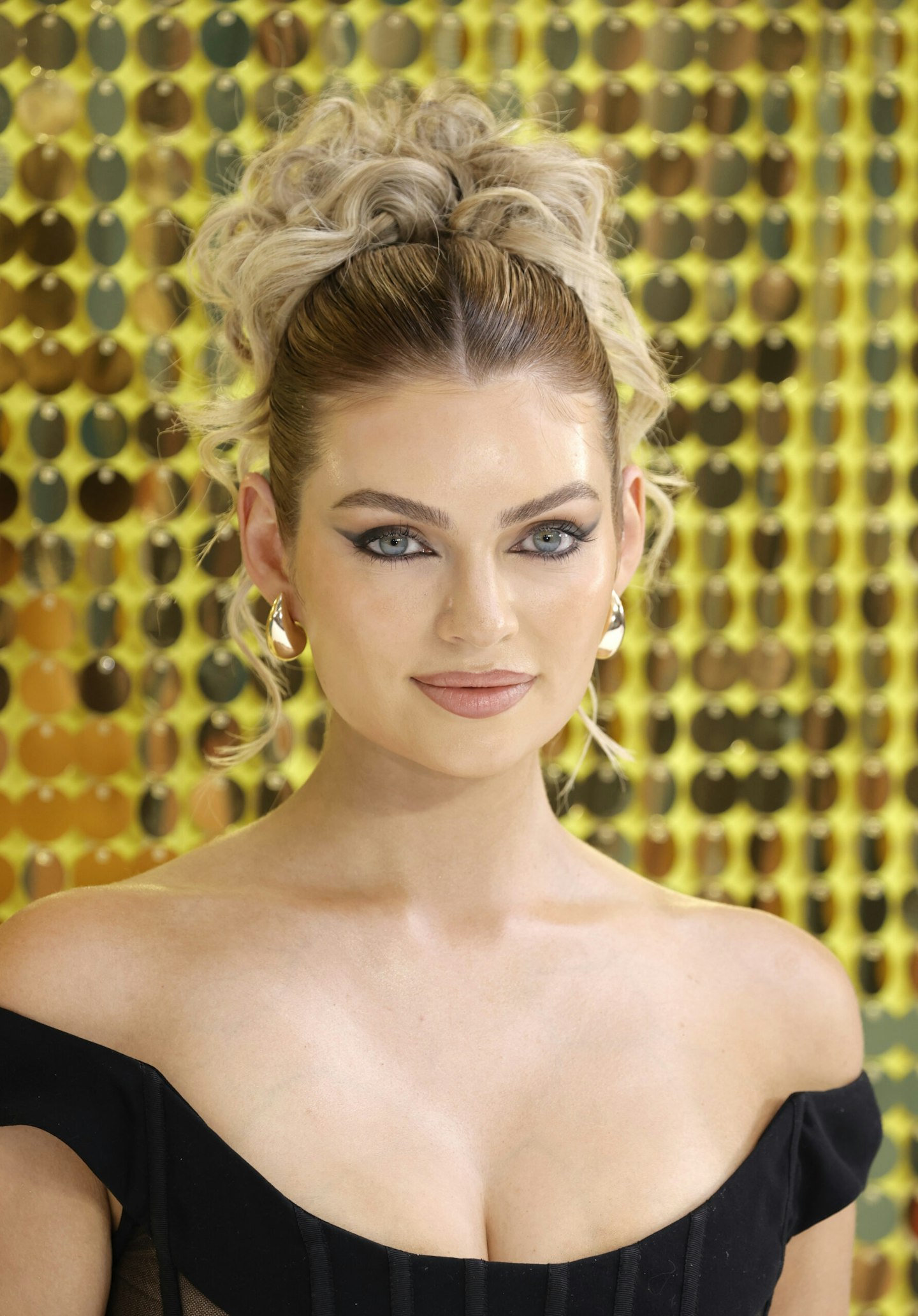 Nowadays she's a full-on influencer and often posts holiday photos.
Spencer Wilks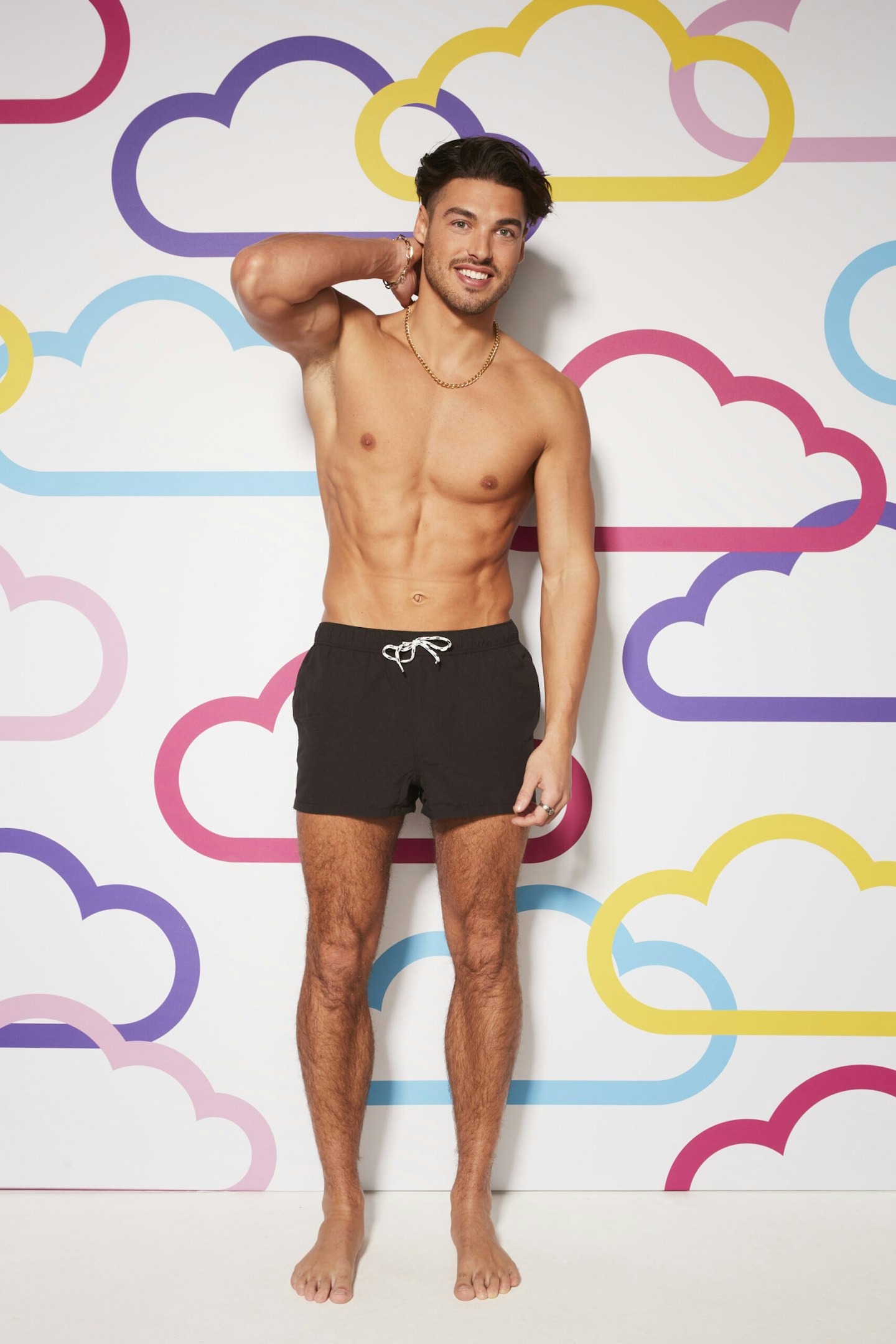 Spencer Wilks was an e-commerce business owner who only coupled up with Olivia before he was dumped.
Unfortunately Spencer wasn't in the villa long but he does have over 45k Instagram followers and he's always at the beach (check his Insta).
Samie Elishi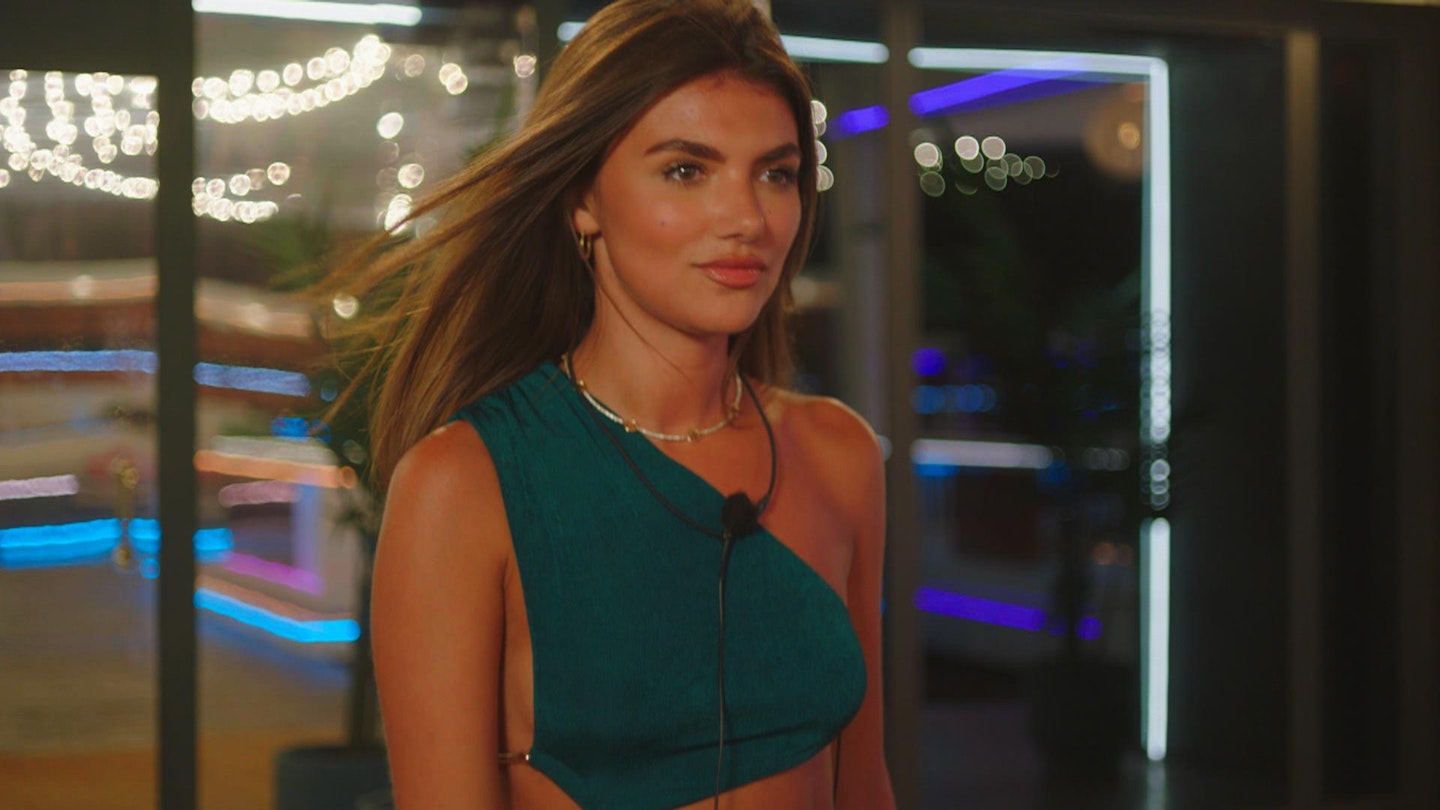 Samie Elishi was a senior estate agent coordinator before going on Love Island. She coupled up with Kai and then Tom.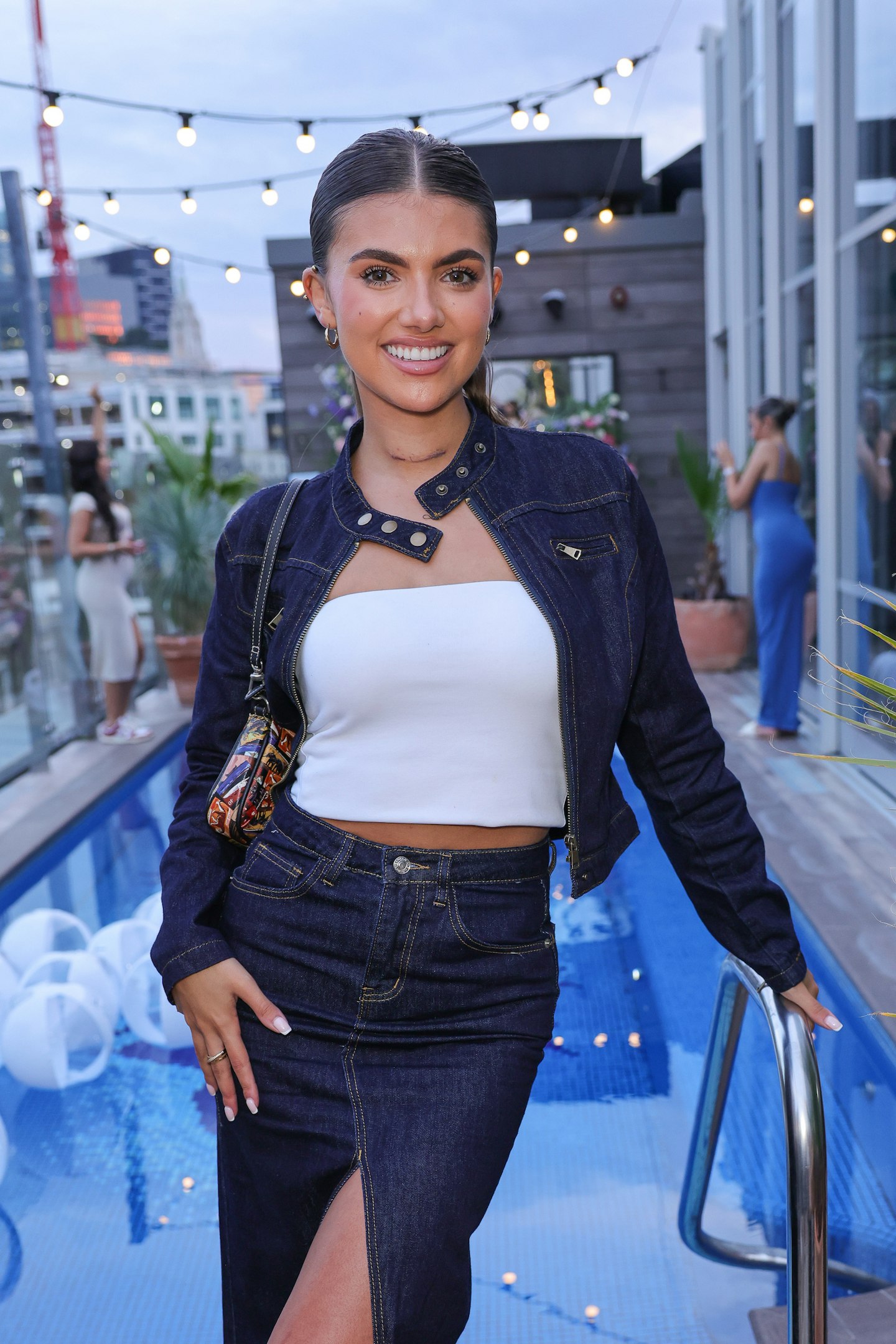 After leaving the villa and ending her relationship with Tom, Samie's still BFFs with Claudia, revealed the Love Island scene that left her 'shaking like a leaf' and opened up about having thyroid surgery.
Casey O'Gorman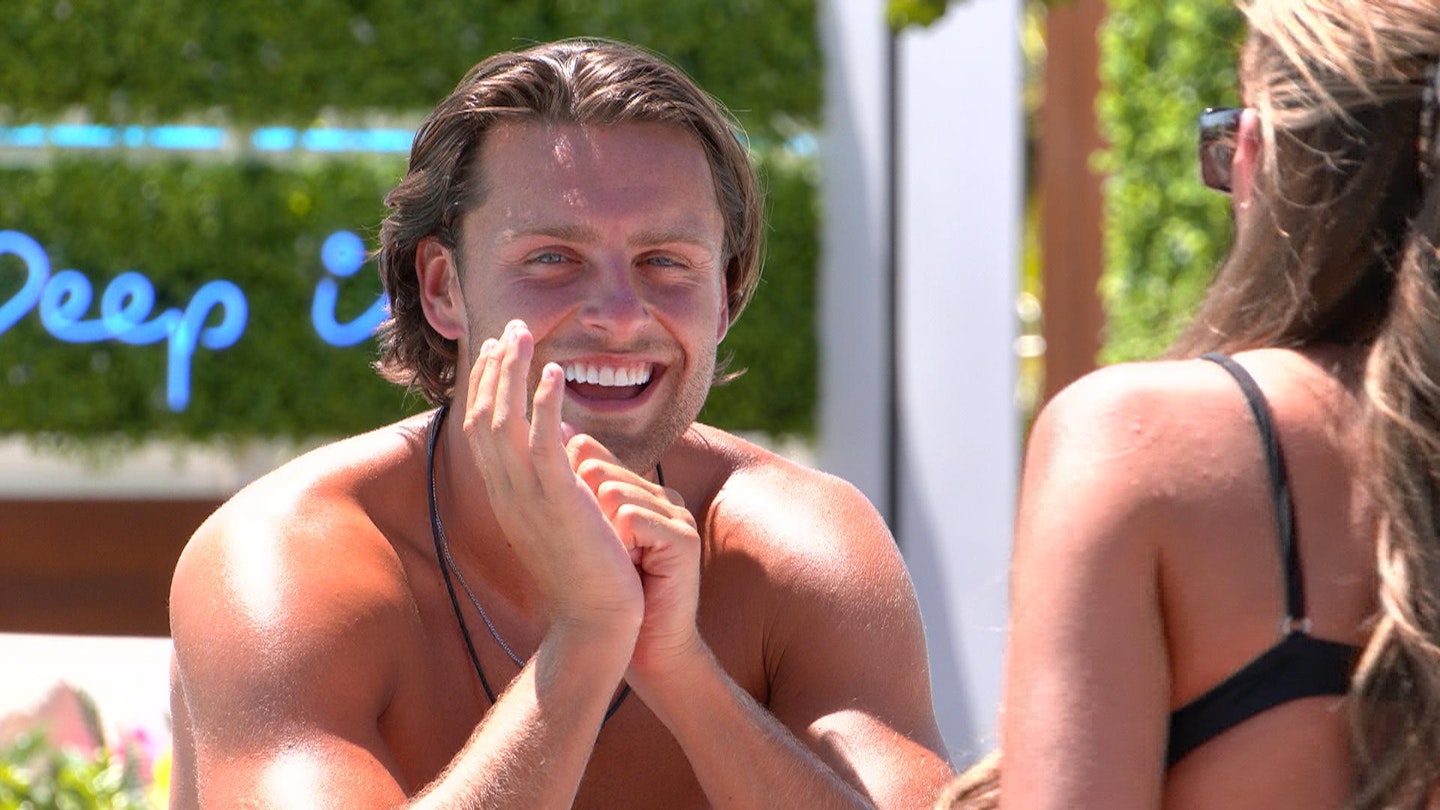 Casey O'Gorman was a recruitment consultant before he coupled up with Lana, Claudia and then Rosie. He did form a firm (well, so we thought) friendship with Will and Tom.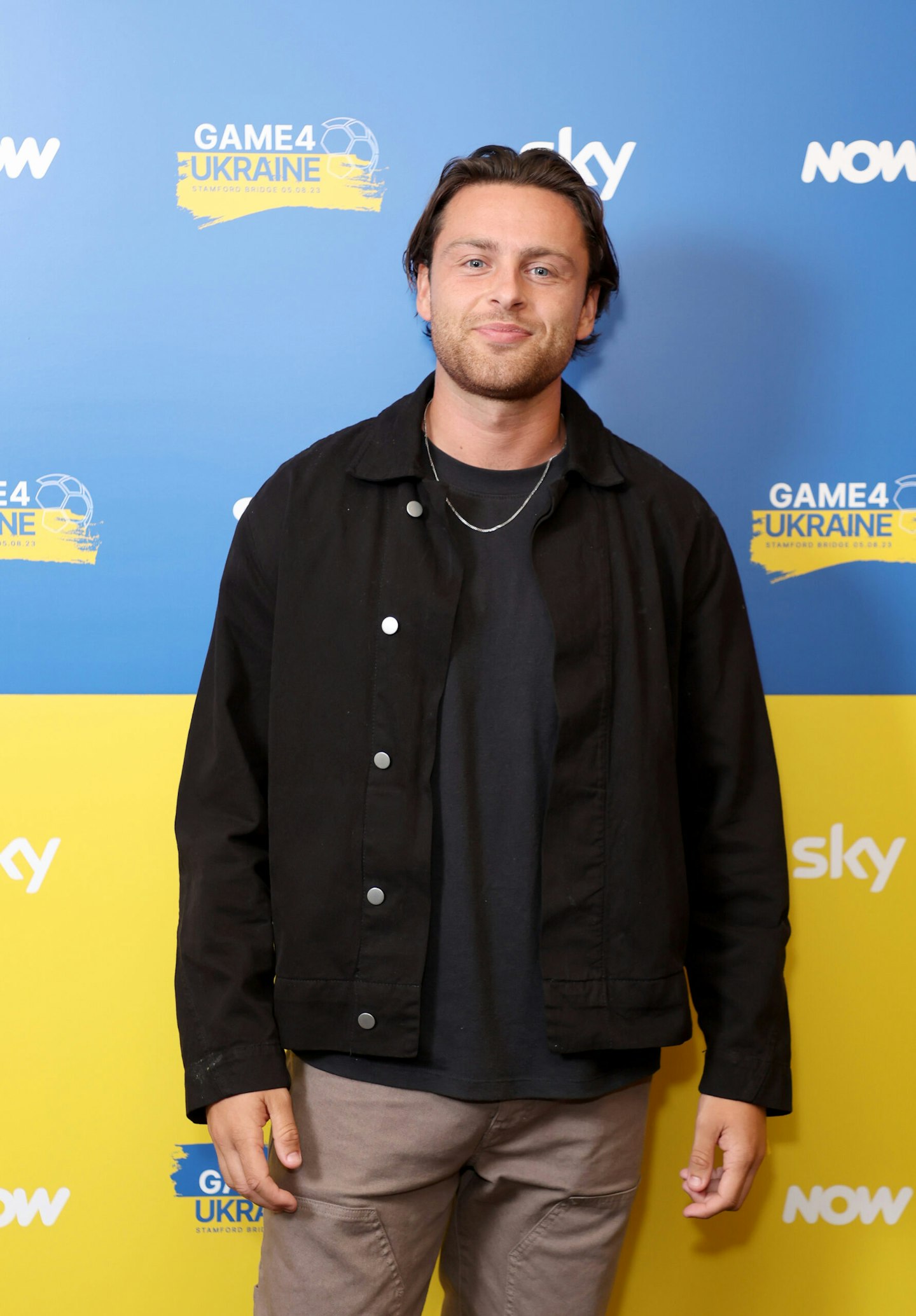 After leaving the villa, Casey split from Rosie, moved in with Tom and it came to light that he fell out with former BFF Will.
Jordan Odofin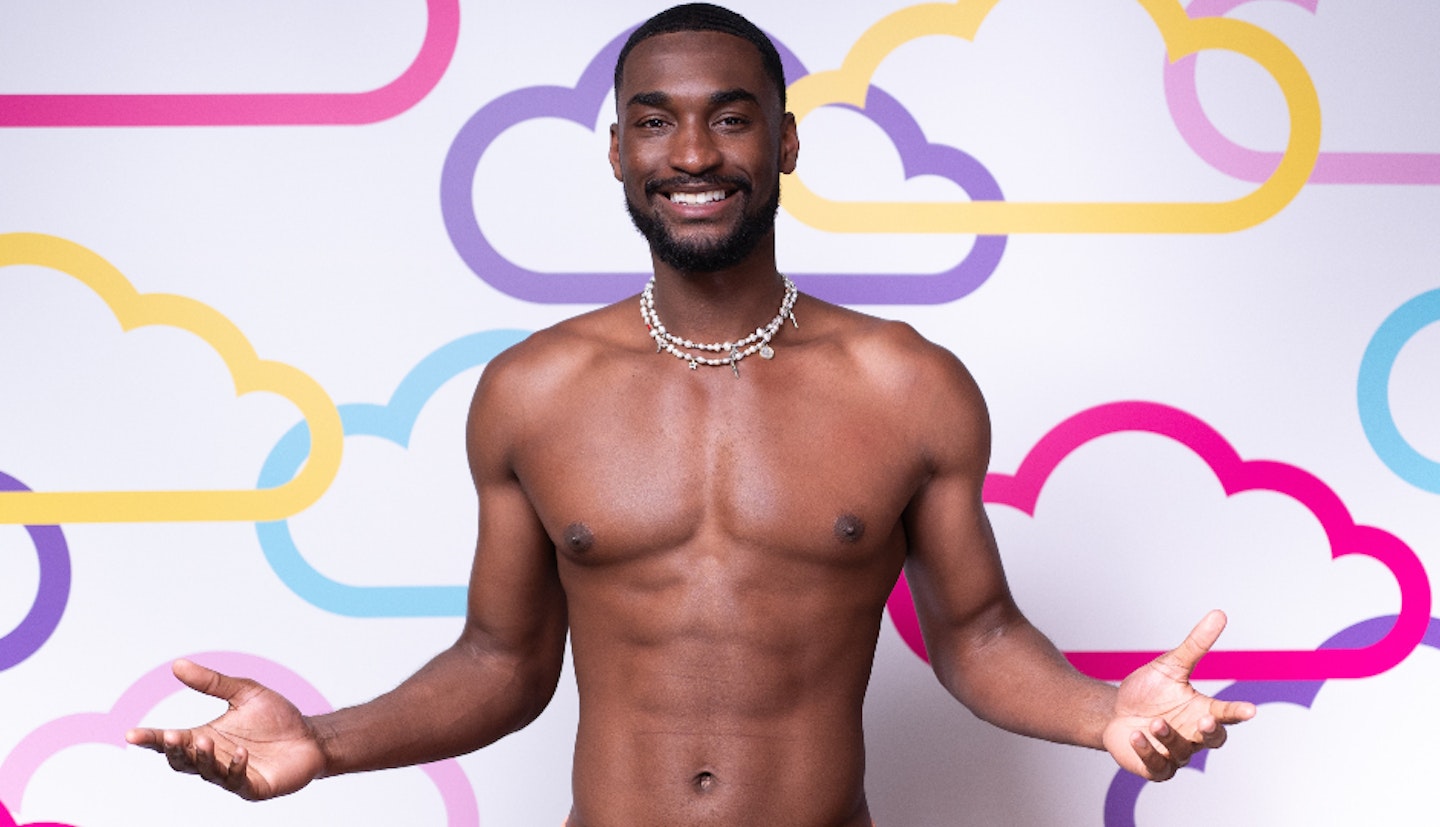 Jordan Odofin was a Senior HR Adviser before he arrived in the villa and had a fling with Ellie and Tanyel. Jordan decided to couple up with Ellie but it wasn't to last and they were dumped together on day 26.
What's Jordan doing now you ask? Well, after having a brief fling with fellow Islander Zara, he's gone back to modelling and a bit of influencing.
Claudia Fogarty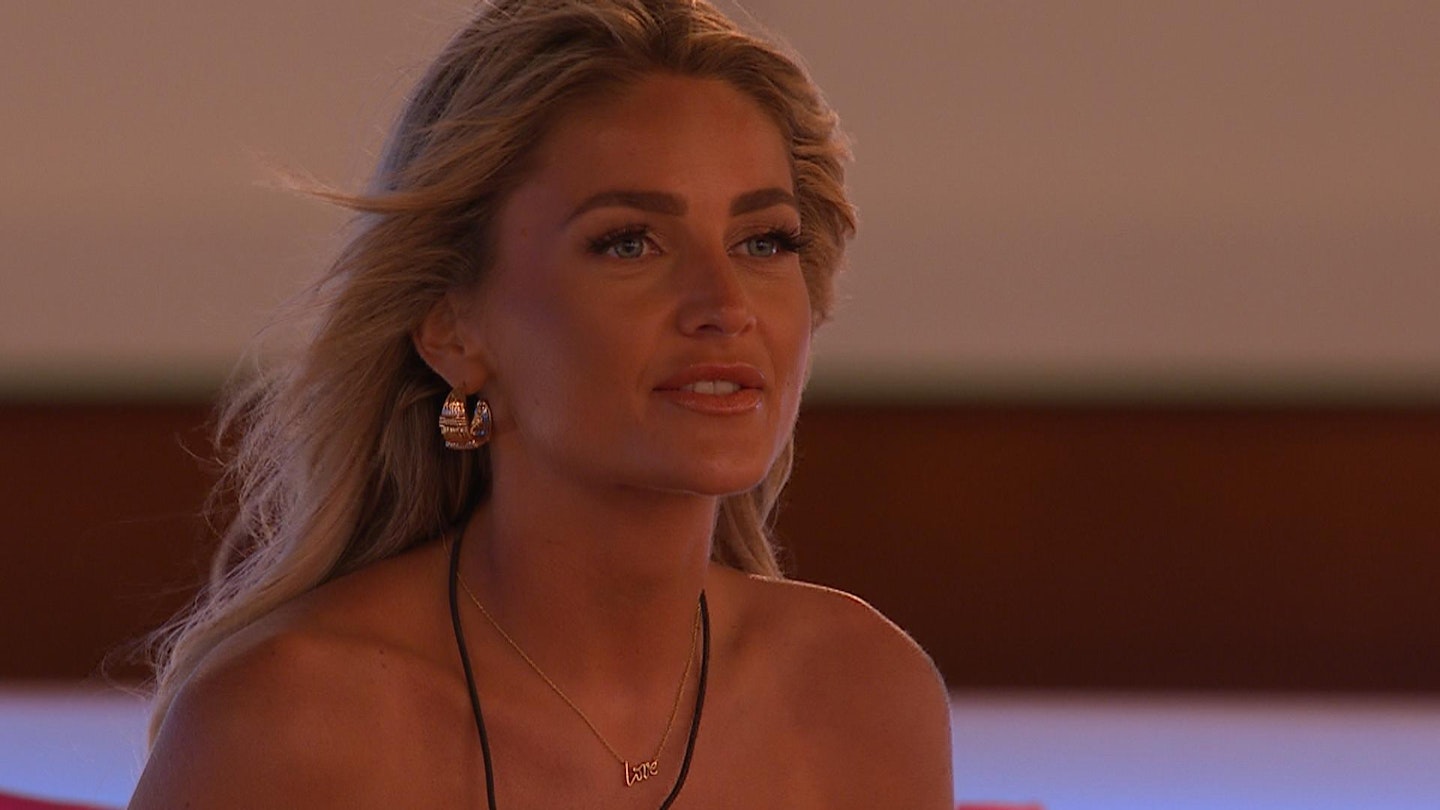 Claudia Fogarty owned her own fashion brand before going into the villa and falling for Casey. Unfortunately it wasn't meant to be and she was dumped on day 45.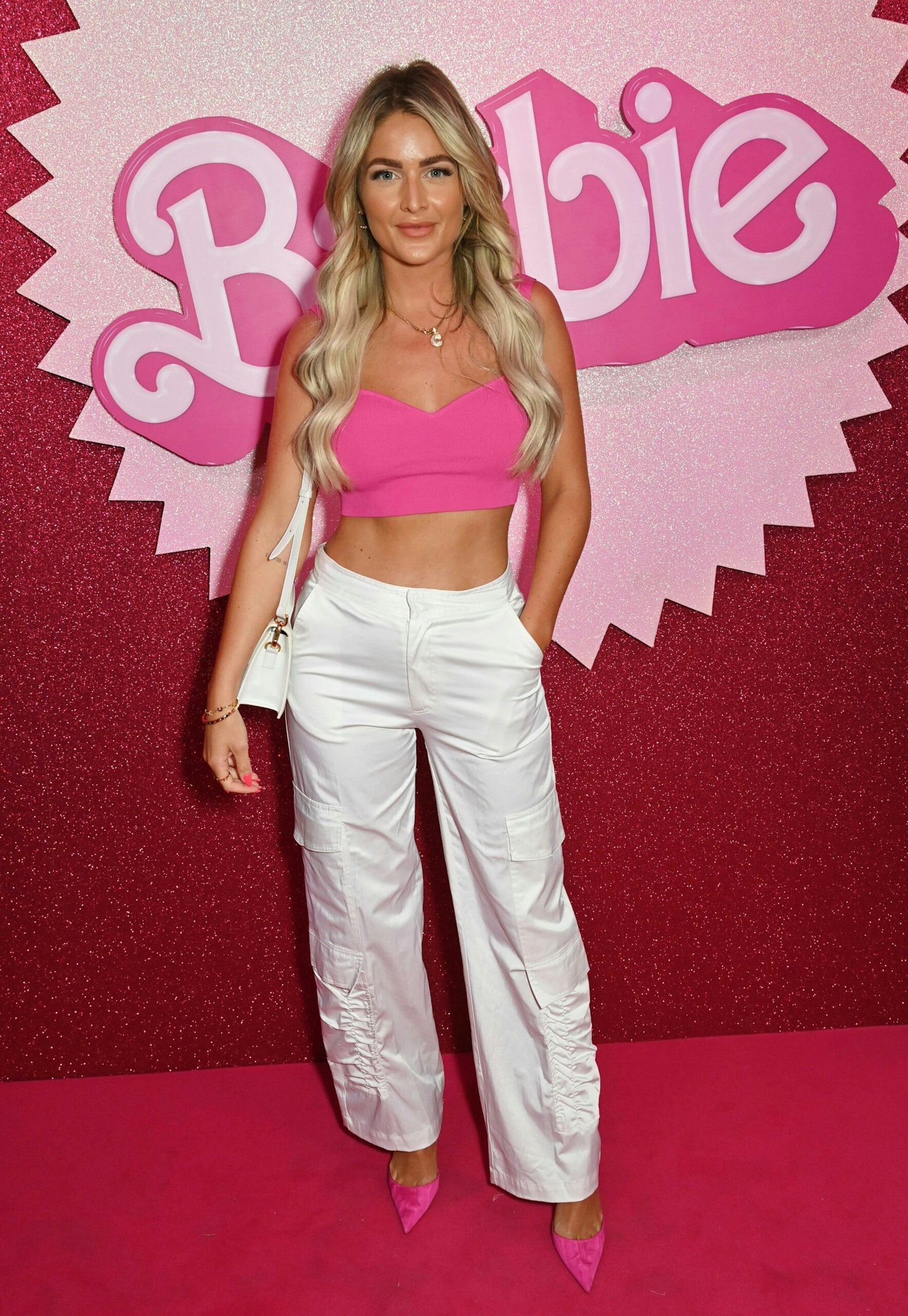 After leaving the villa, Claudia confirmed that she'd crossed the friendship line with Casey, she's still BFFs with Samie and she's still running her business.
Rosie Seabrook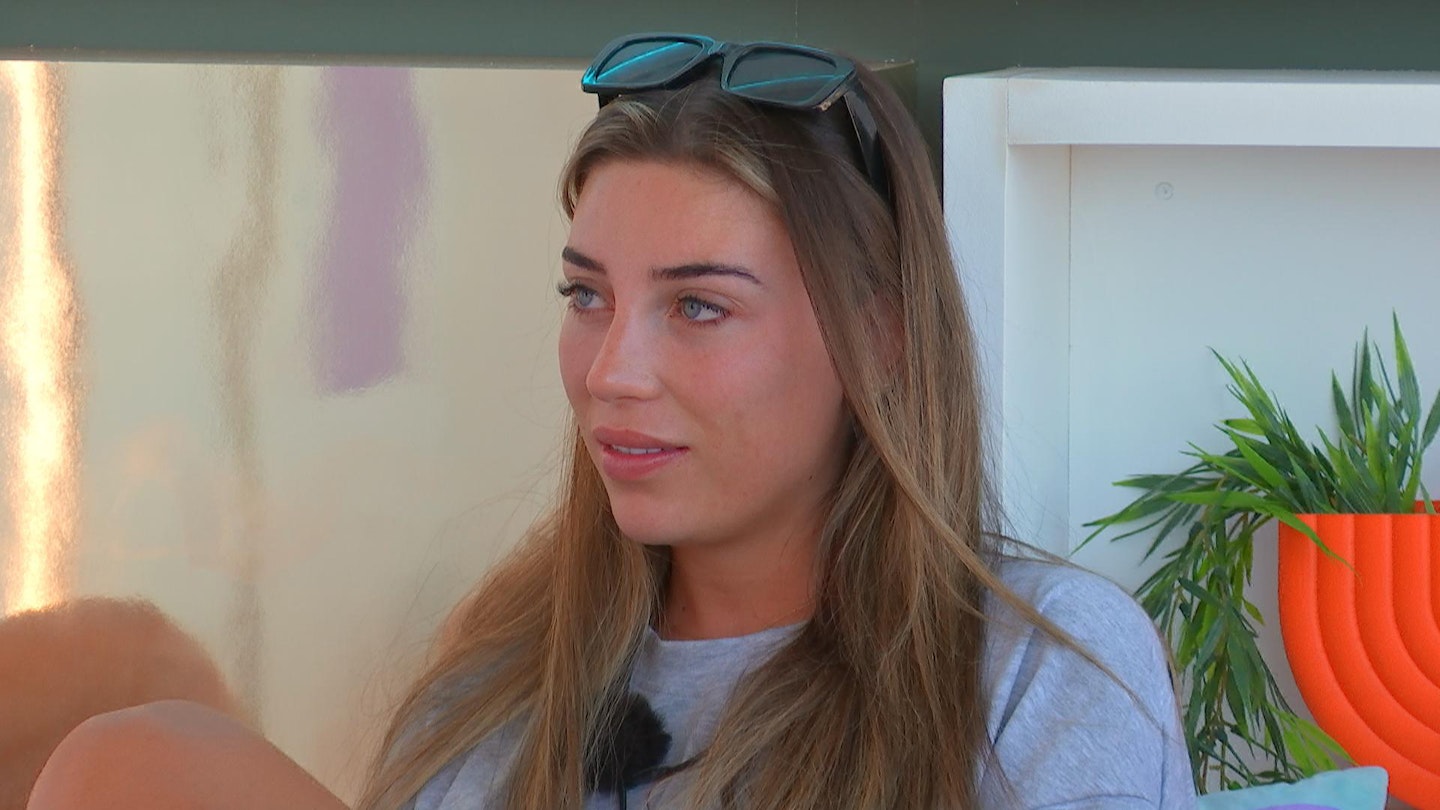 Rosie Seabrook was an industry placement advisor who arrived in the villa after Casa Amor but she still made an impact. She recoupled with Casey and they were dumped from the villa together on day 51.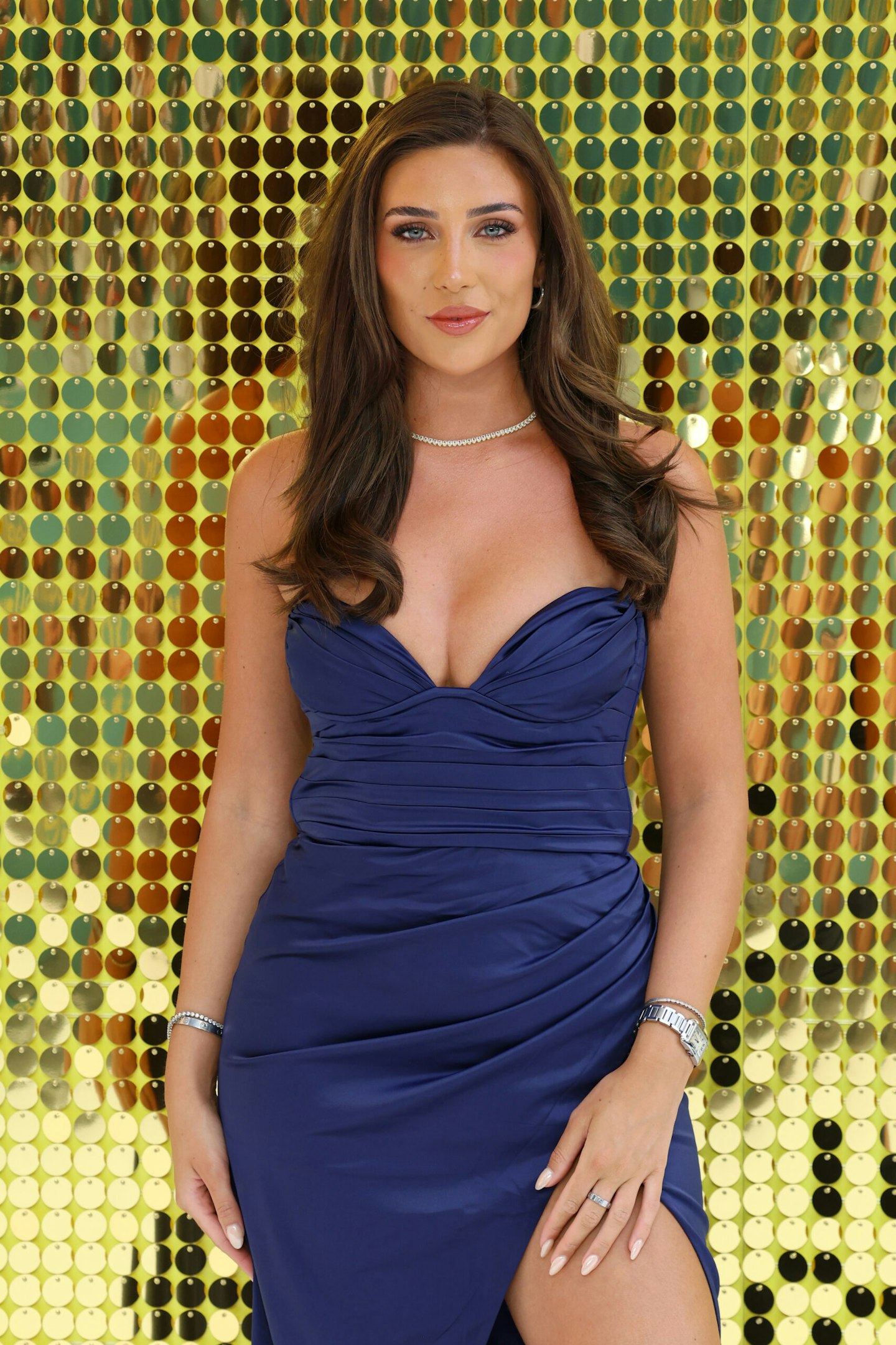 It wasn't to last and days after the Love Island Reunion they confirmed they'd called it quits. She did spark dating rumours with Keanan but other than that, she's an influencer.
Keanan Brand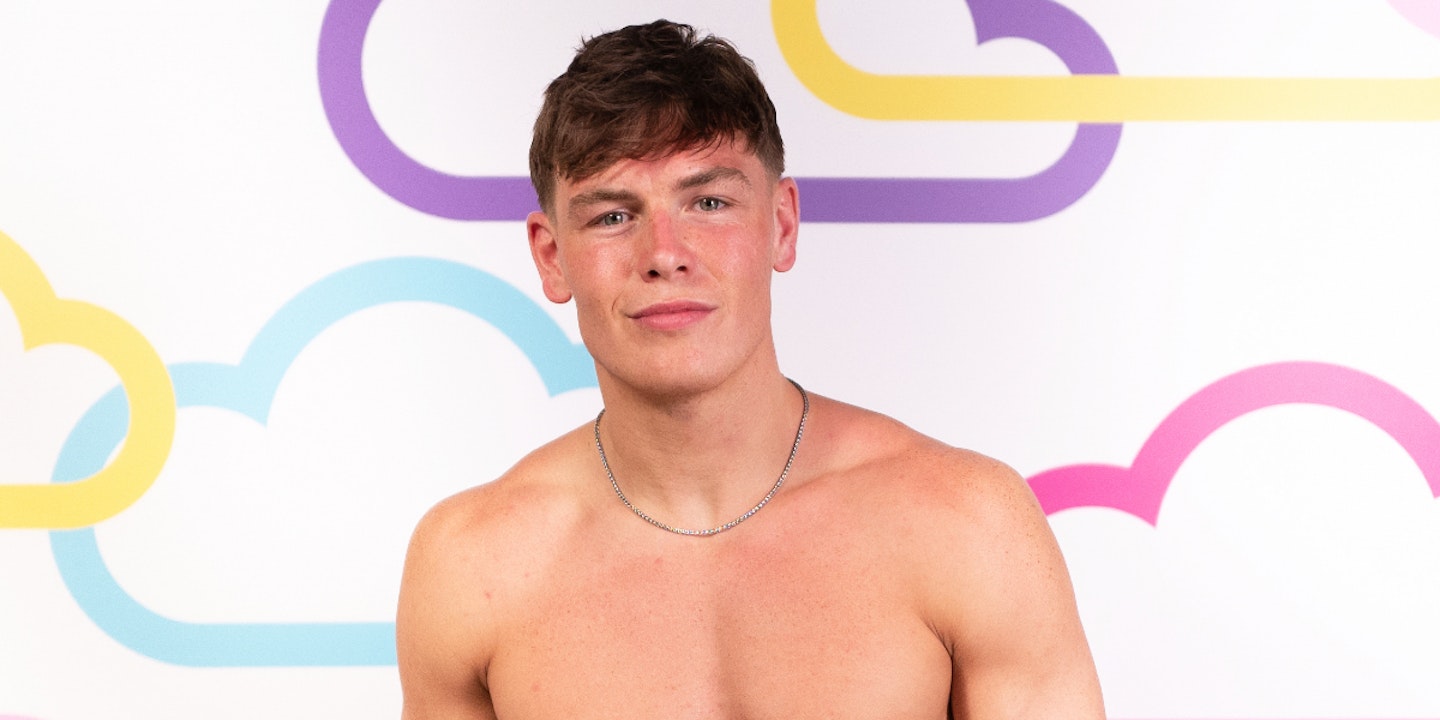 Keanan Brand was a professional rugby player before he arrived in the villa. During his short stint he coupled up with Claudia.
He wasn't in the villa long but he does have over 100k Instagram followers, he has a new girlfriend and he's gone back to his job as a rugby player.
Martin Akinola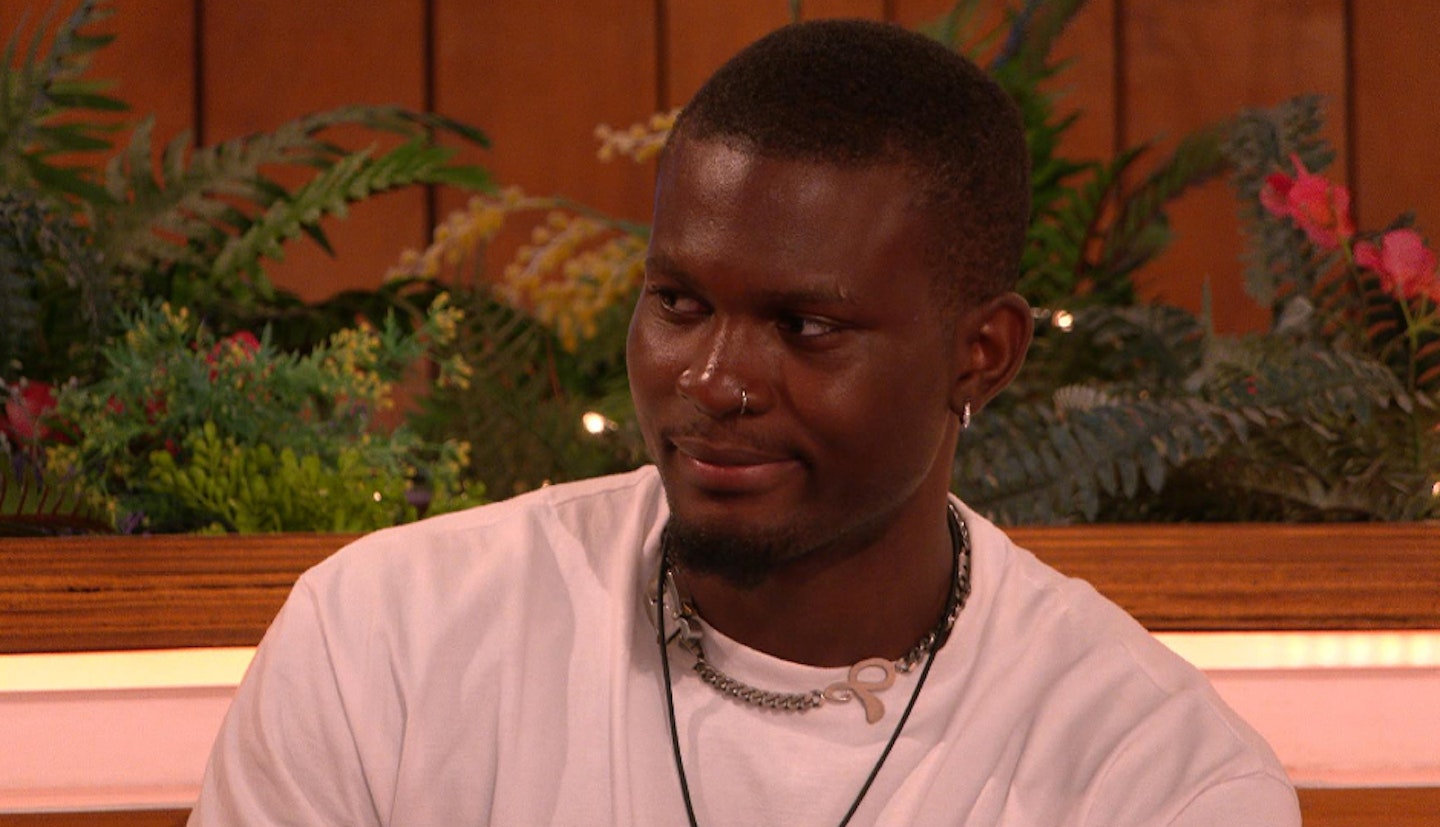 Martin Akinola was a senior software engineer before he arrived in the villa during Casa Amor. After causing drama between Shaq and Tanya, he was dumped from the villa on day 40.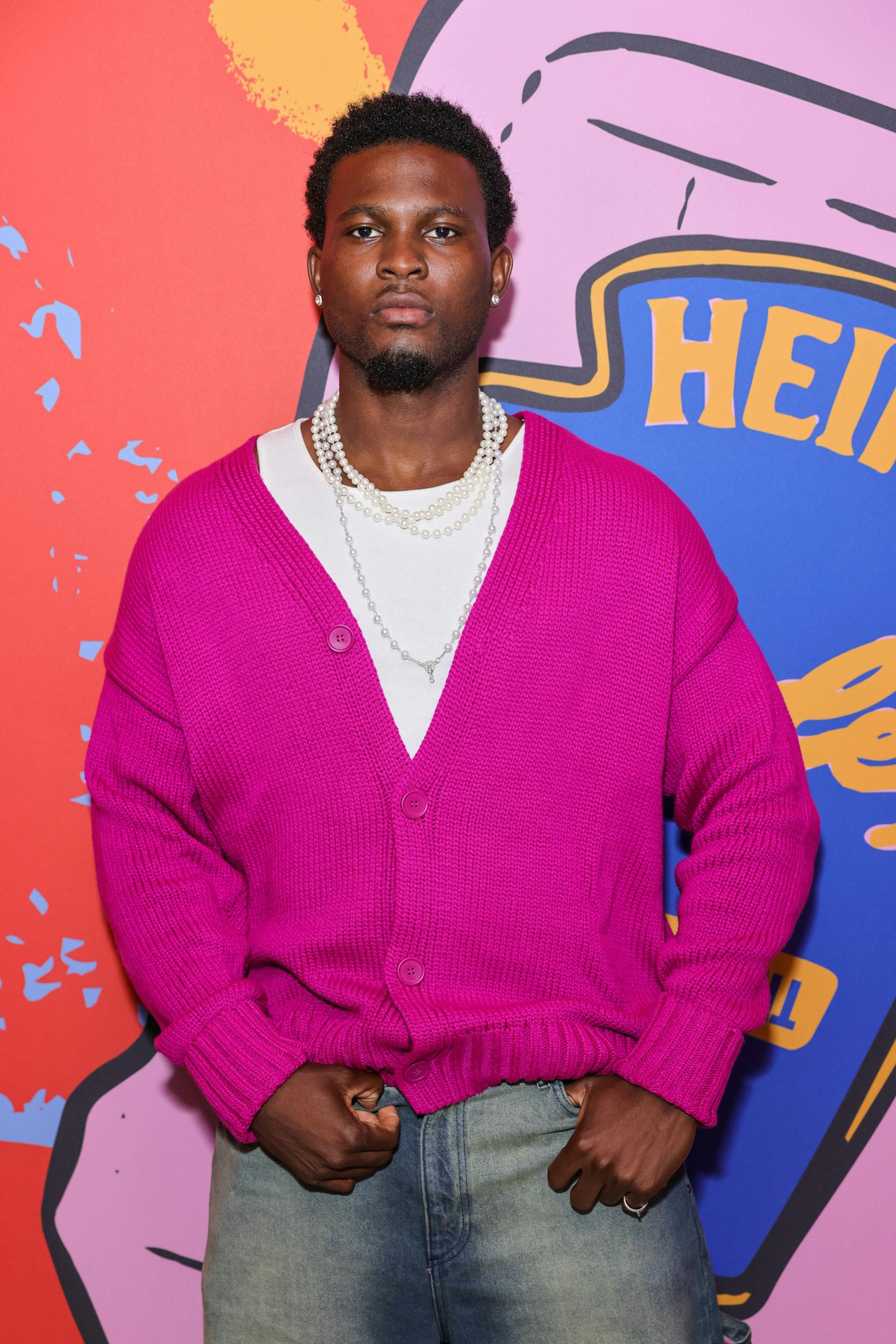 Nowadays Martin is BFFs with Love Island 2022 star Dami Hope, he's influencing and regularly attends fun events.
Ryan Weekley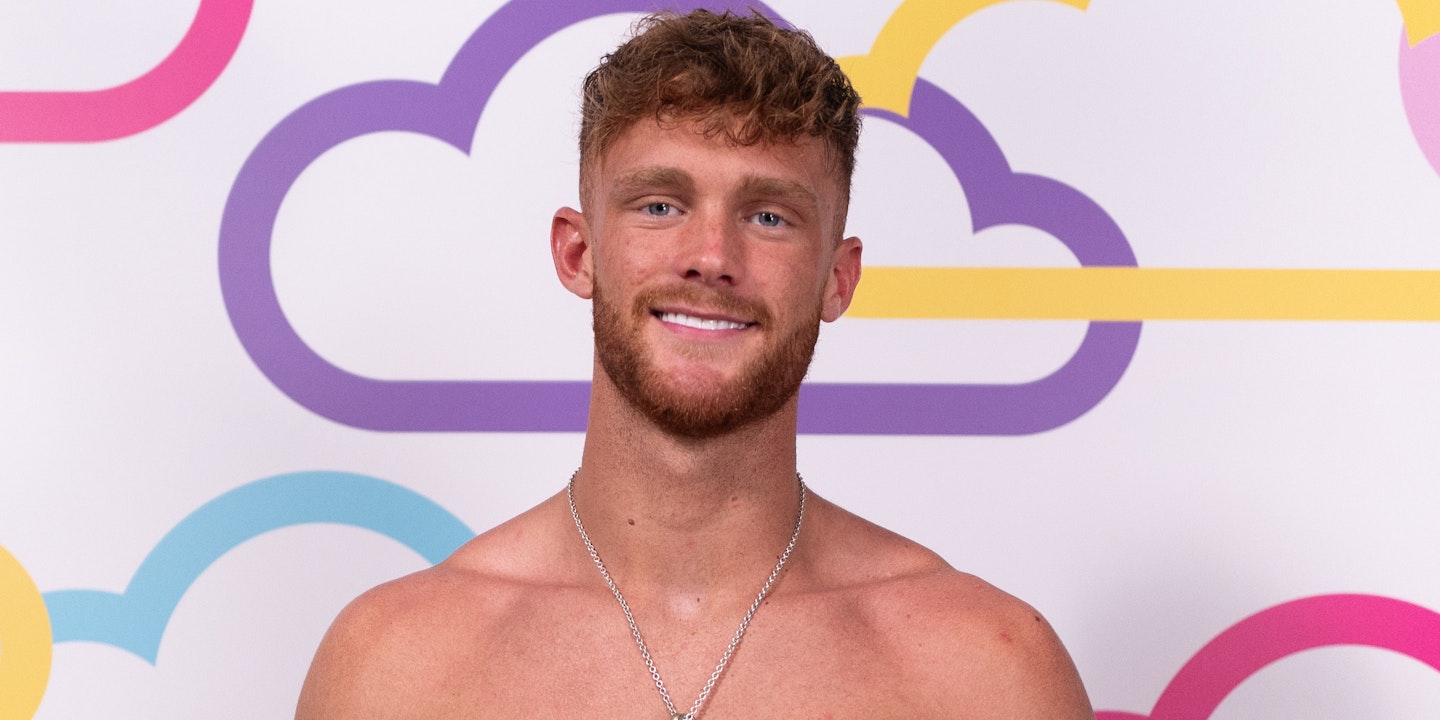 Other than Martin, Ryan Weekley (a steel erector) was the only other Casa Amor star who had real potential to make it back to the main villa. Unfortunately Samie wasn't keen and he didn't make it.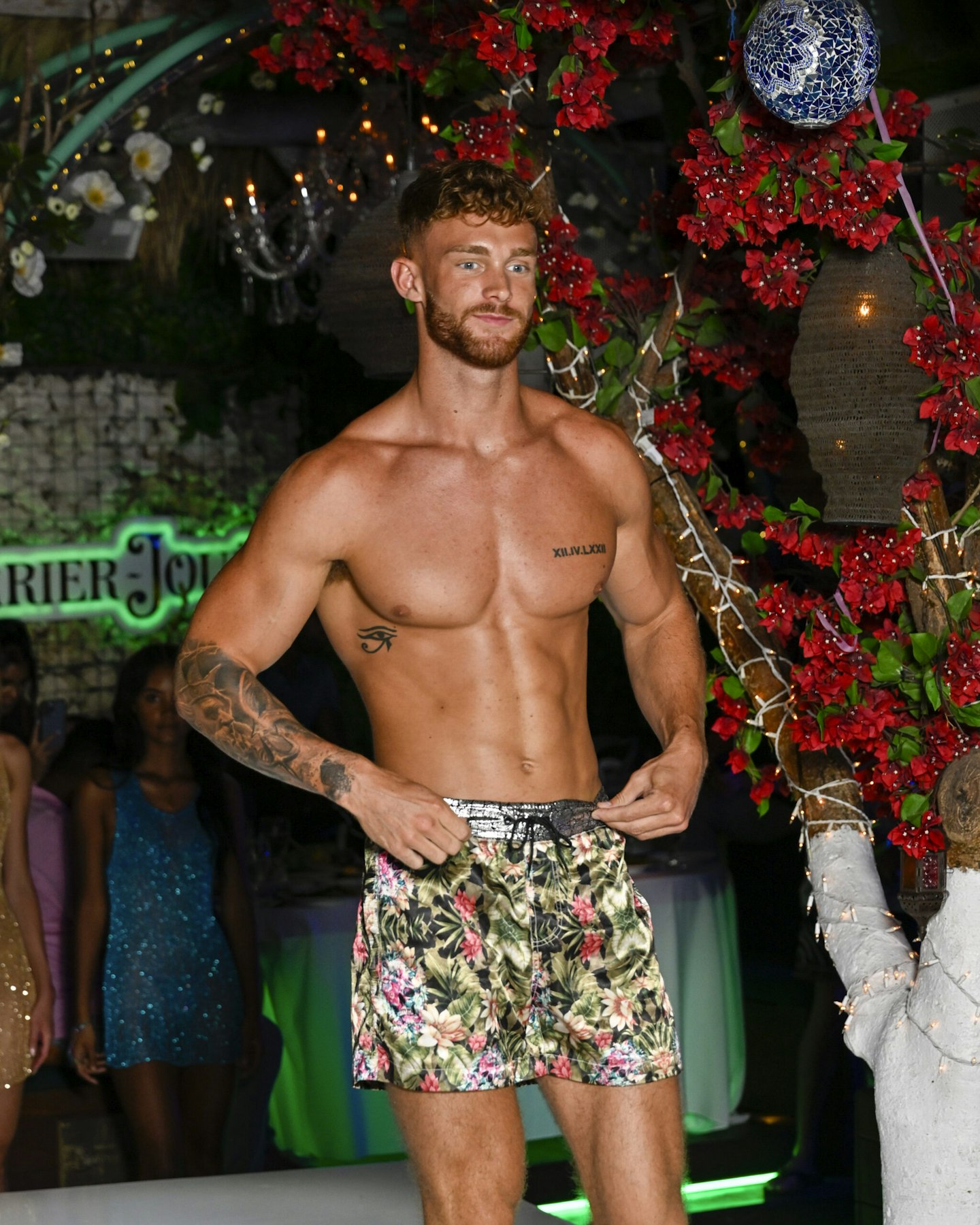 What's he doing now you ask? As well as modelling topless (as seen above), he's launched an Only Fans page.
Cynthia Otseh-Taiwo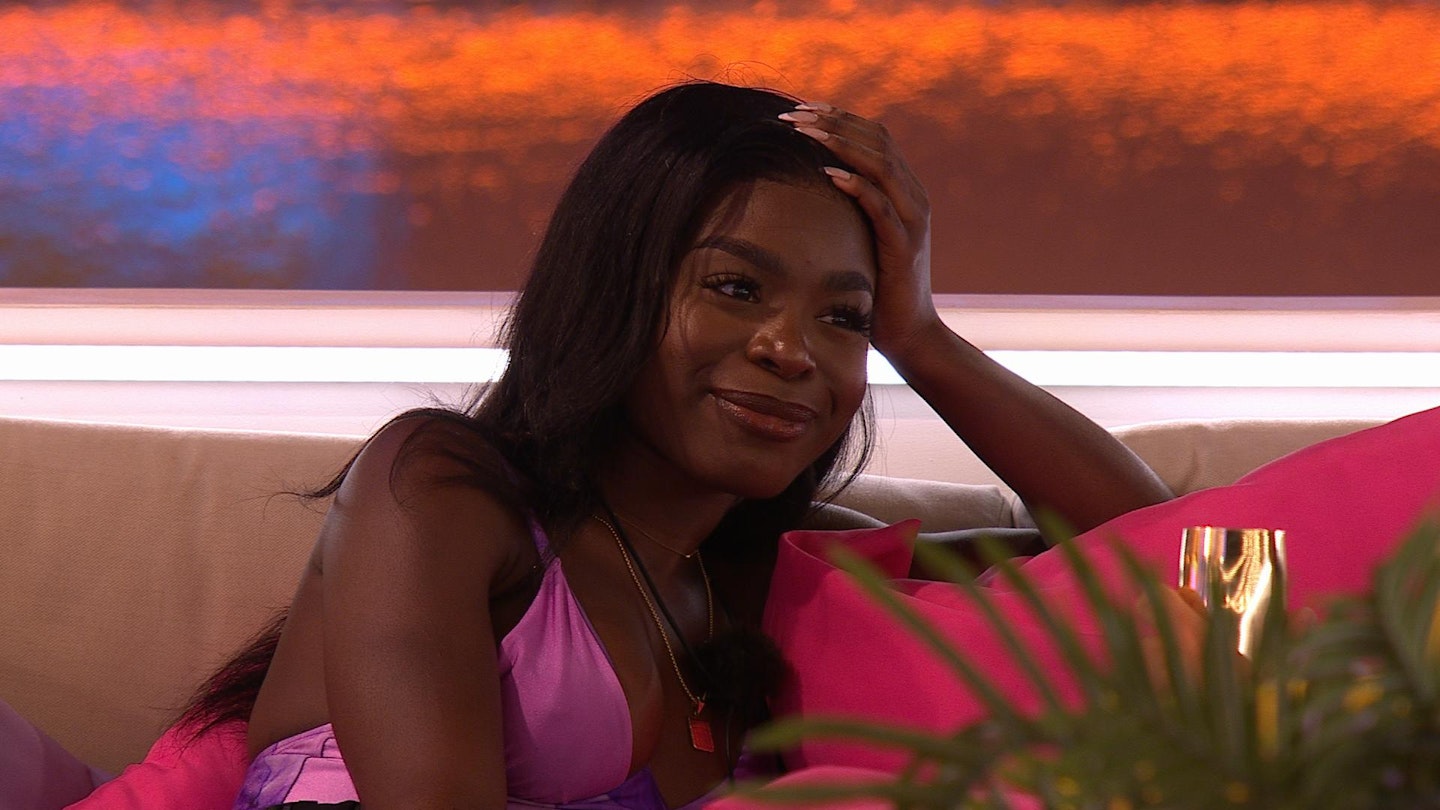 Cynthia Otseh-Taiwo was a dental receptionist and while she didn't make it past the Casa Amor stint, she did snog and straddle Casey.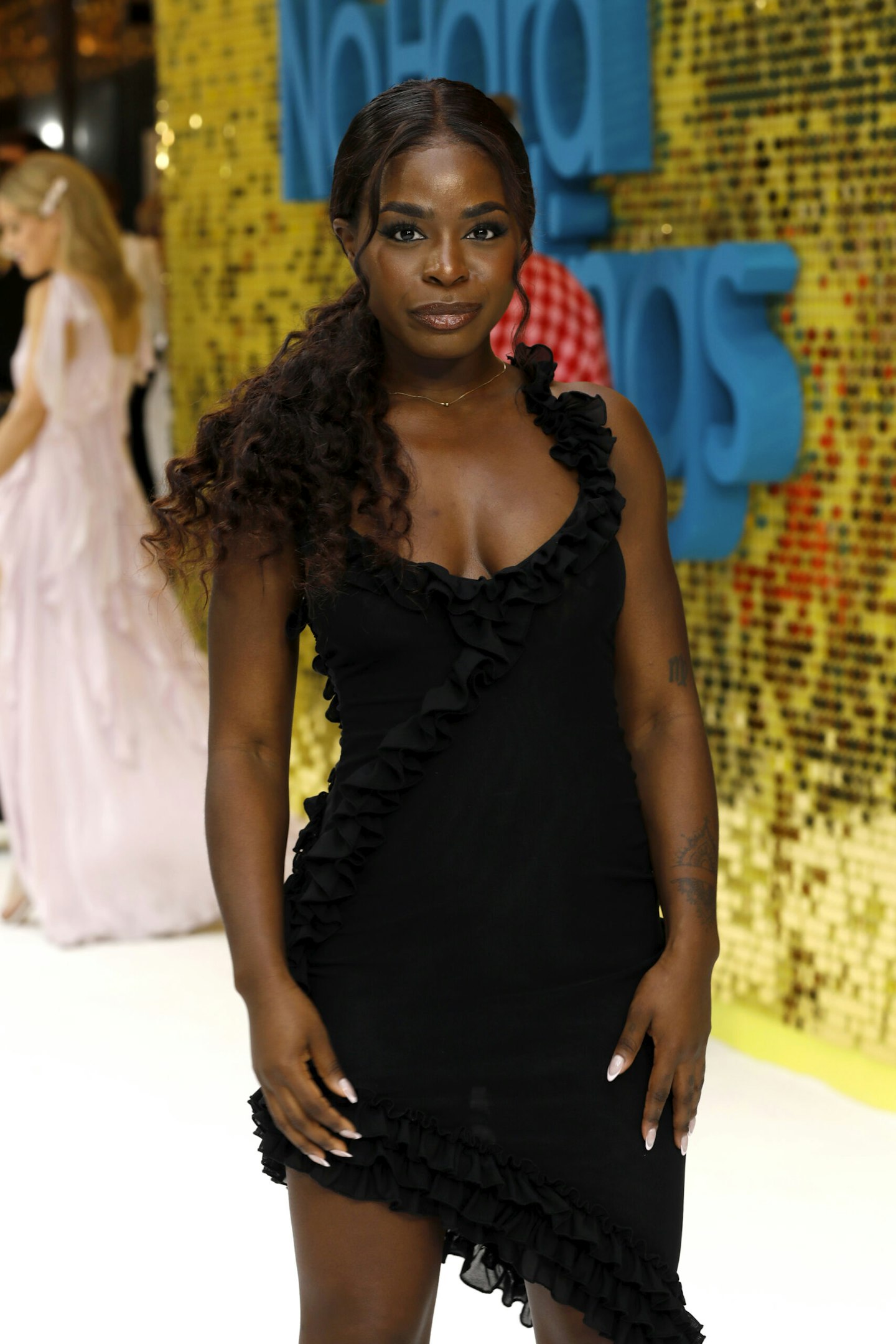 Nowadays Cynthia's posting gorgeous pics online, influencing and she's still running her cake business.
Lydia Karakyriakou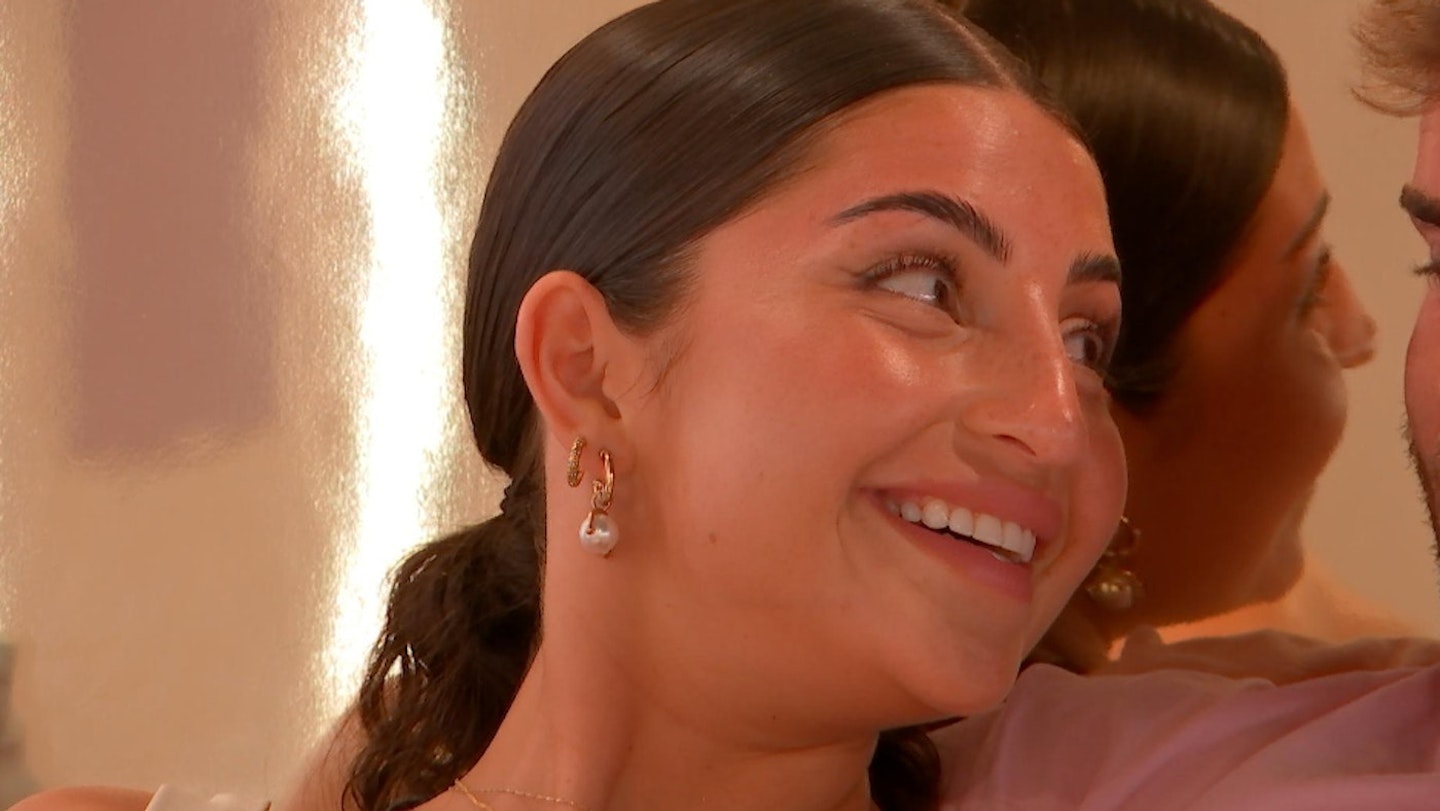 Lydia Karakyriakou was a retail customer assistant before the villa. While she did share a snog with Tom, she didn't make it past the Casa Amor stint.
Lydia has become a full-time influencer since leaving the villa.
Layla Al-Momani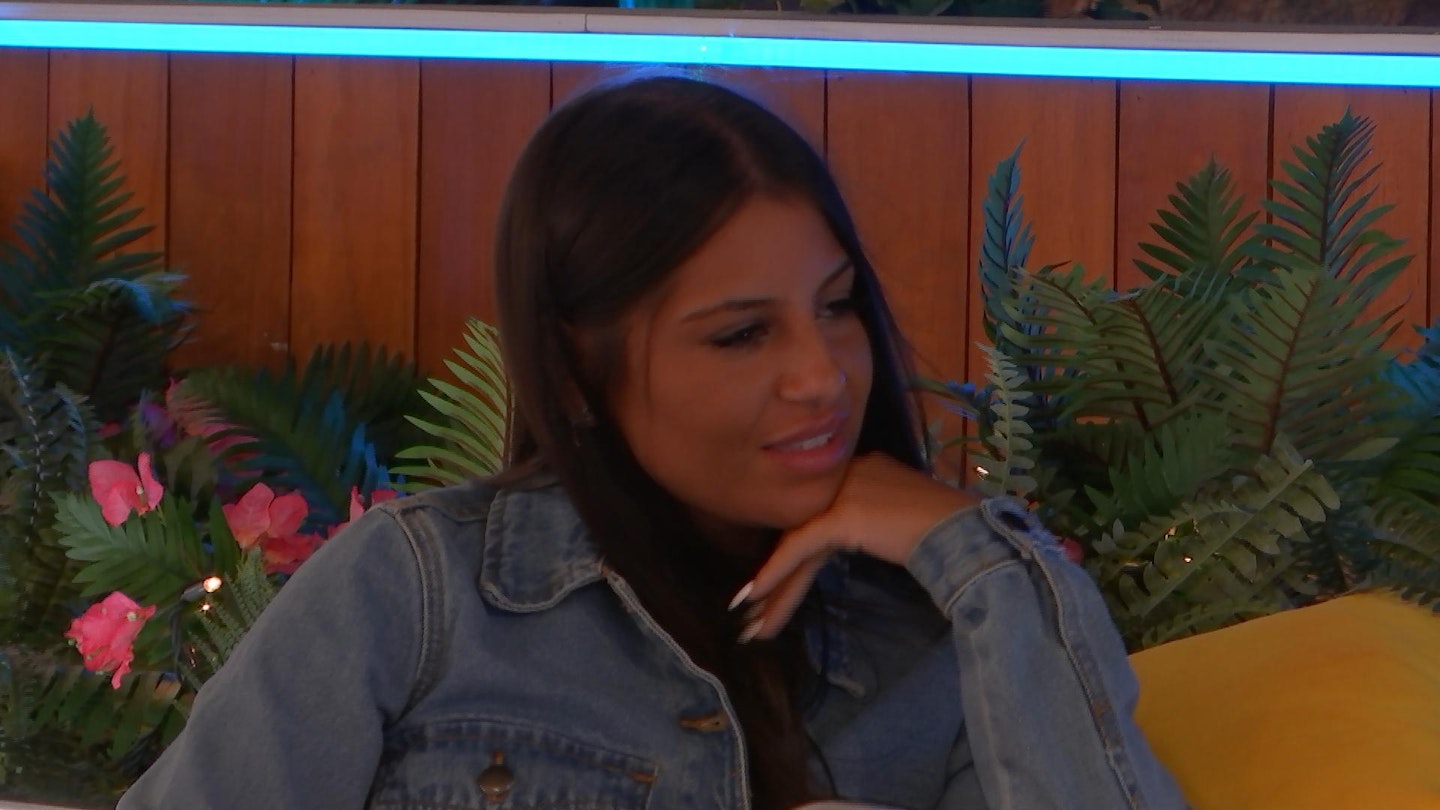 Layla Al-Momaniwas a Casa Amor star who was a brand managing director before her stint. She snogged Will and during the infamous Casa Amor recoupling she called out some of the boys.
Layla's often spotted hanging out with her Casa Amor girls or influencing.
Lynda Flix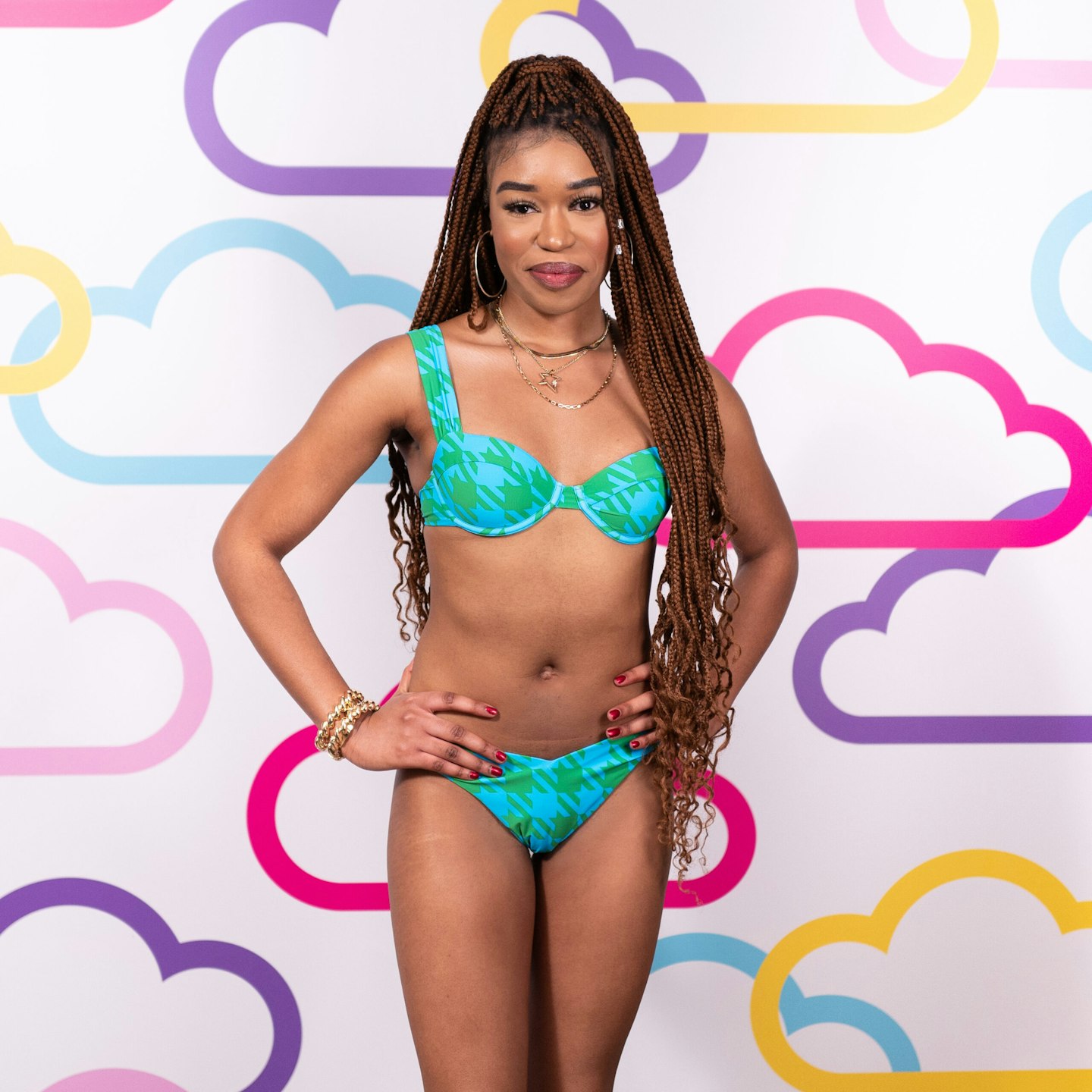 Justice for Lynda Flix. She was the Love Island 2023 winter Casa Amor bombshell that was seen on screen for 0.3 seconds.
Lynda's released her own song and is also an influencer.
Sammy James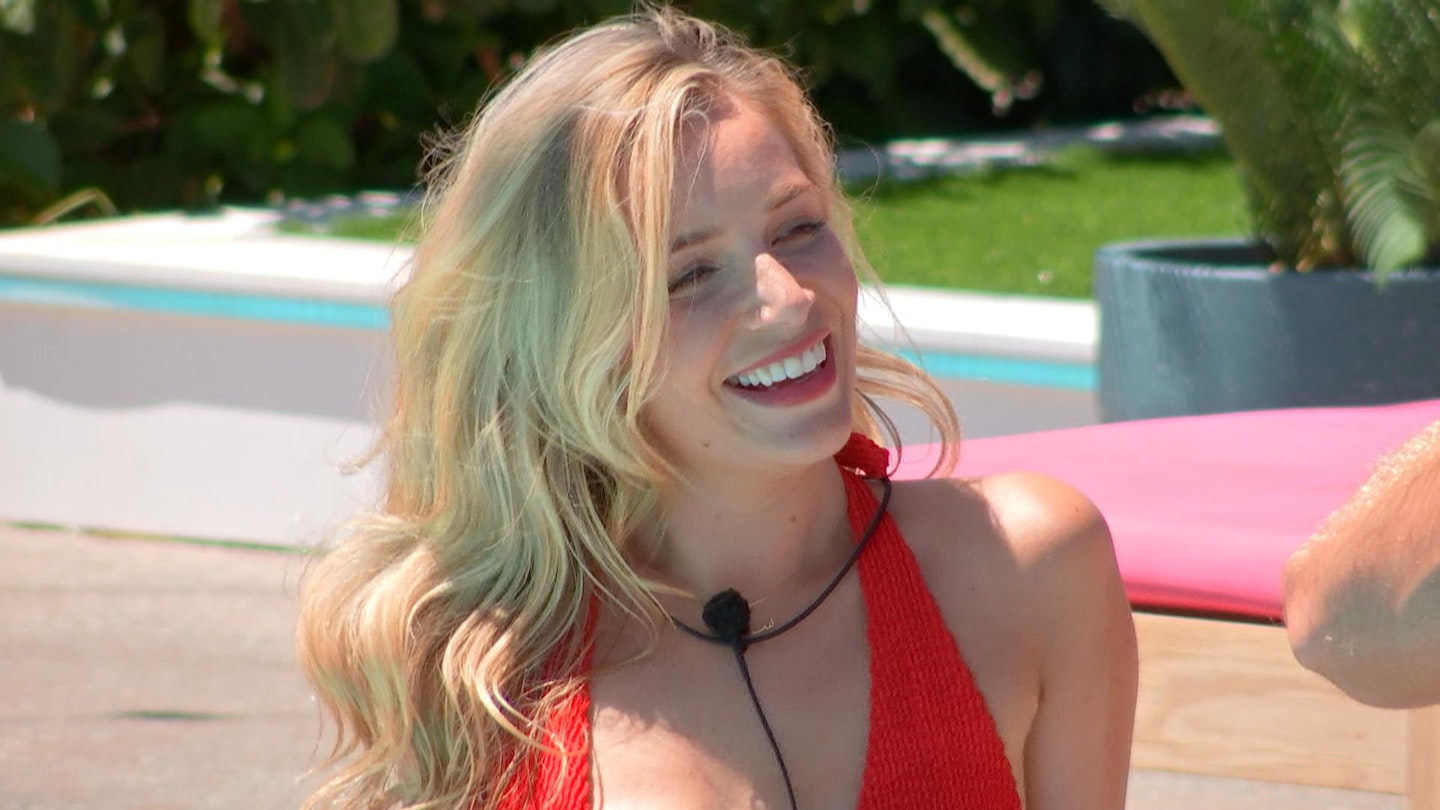 Sammy James was a beauty buyer Casa Amor star who didn't make it back to the main villa.
Sammy's moved to Dubai and is an influencer.
Bayley Mummery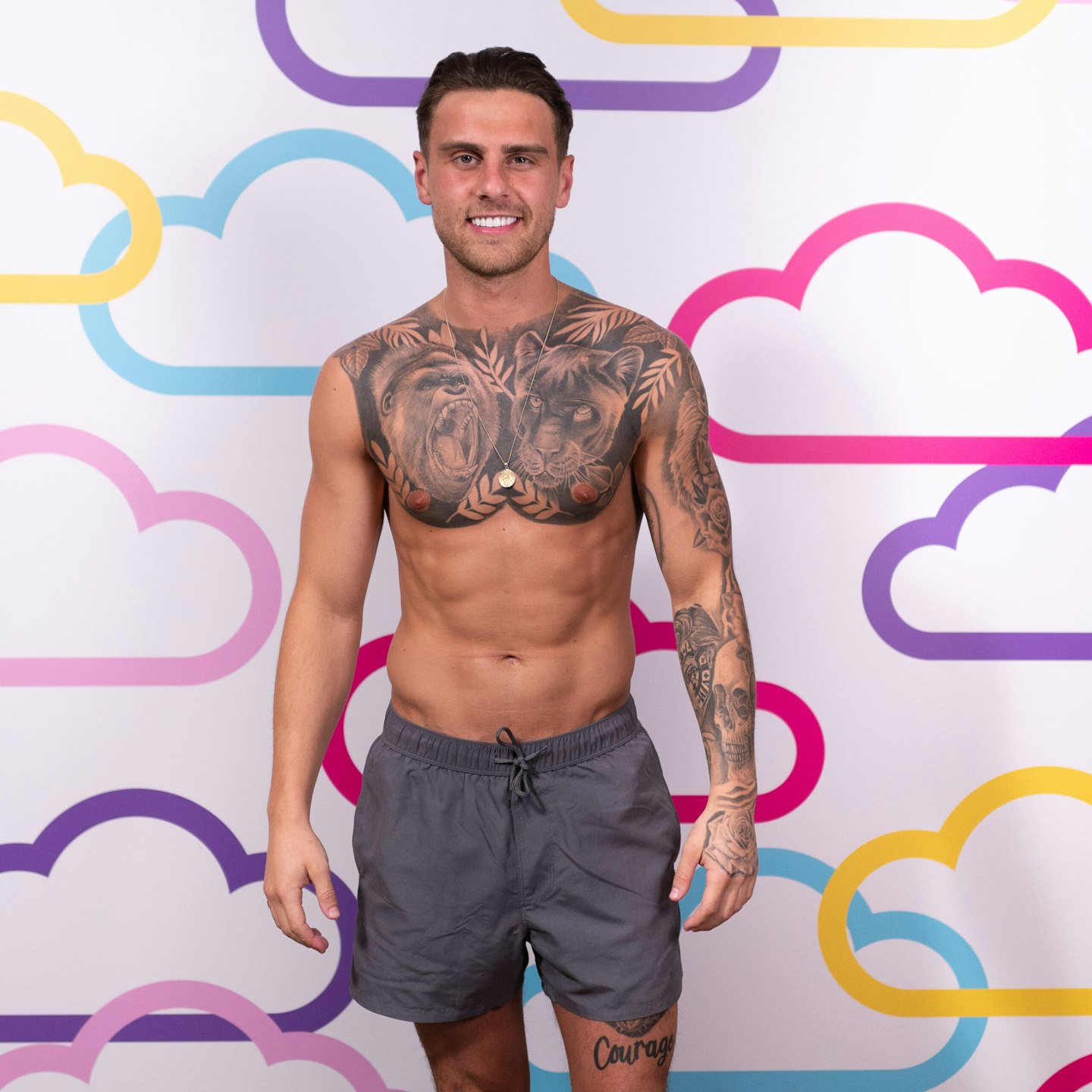 Bayley Mummery was an operations manager who arrived in Casa Amor star and didn't make it back to the main villa.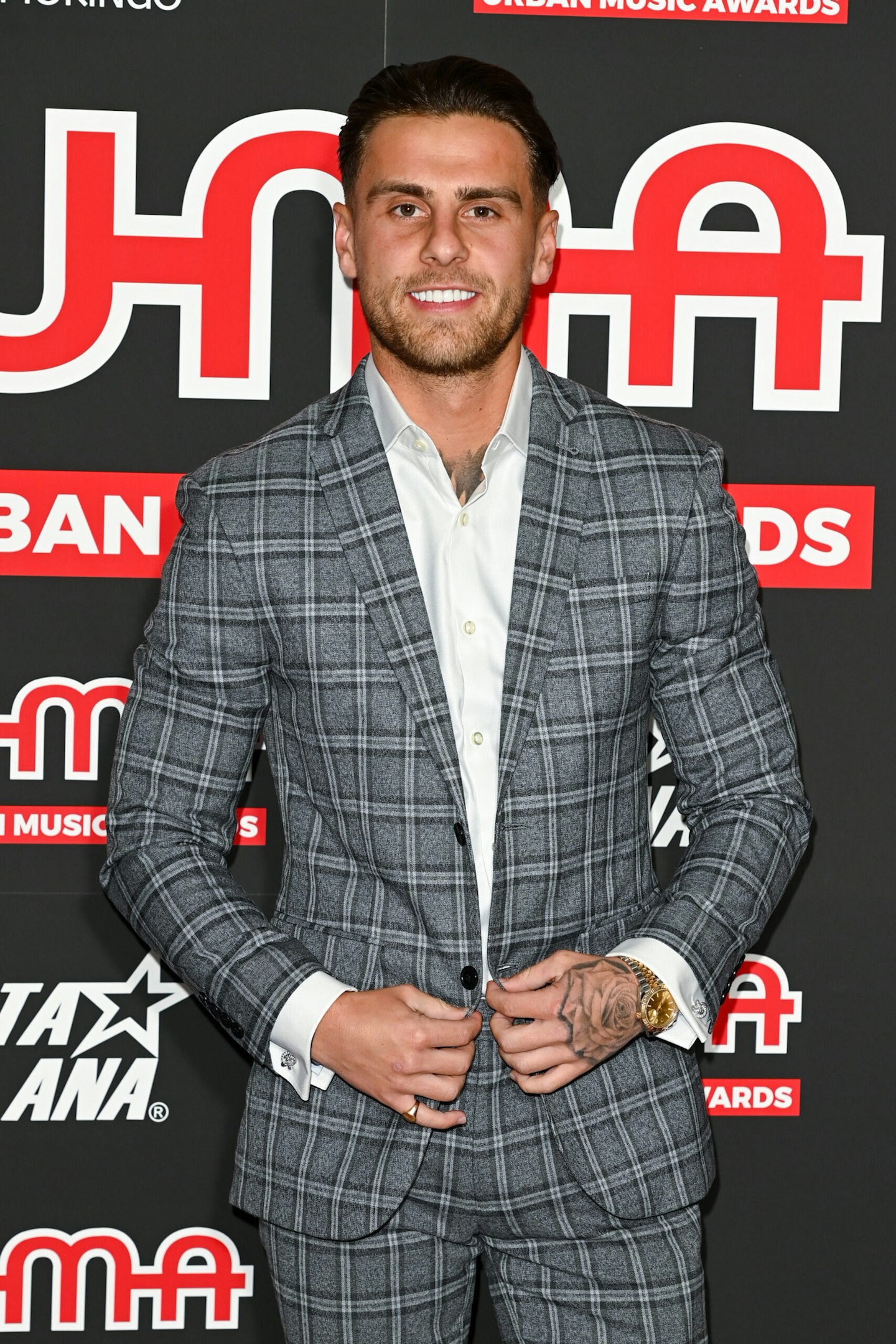 Bayley's often spotted out and about at events.
Frankie Davey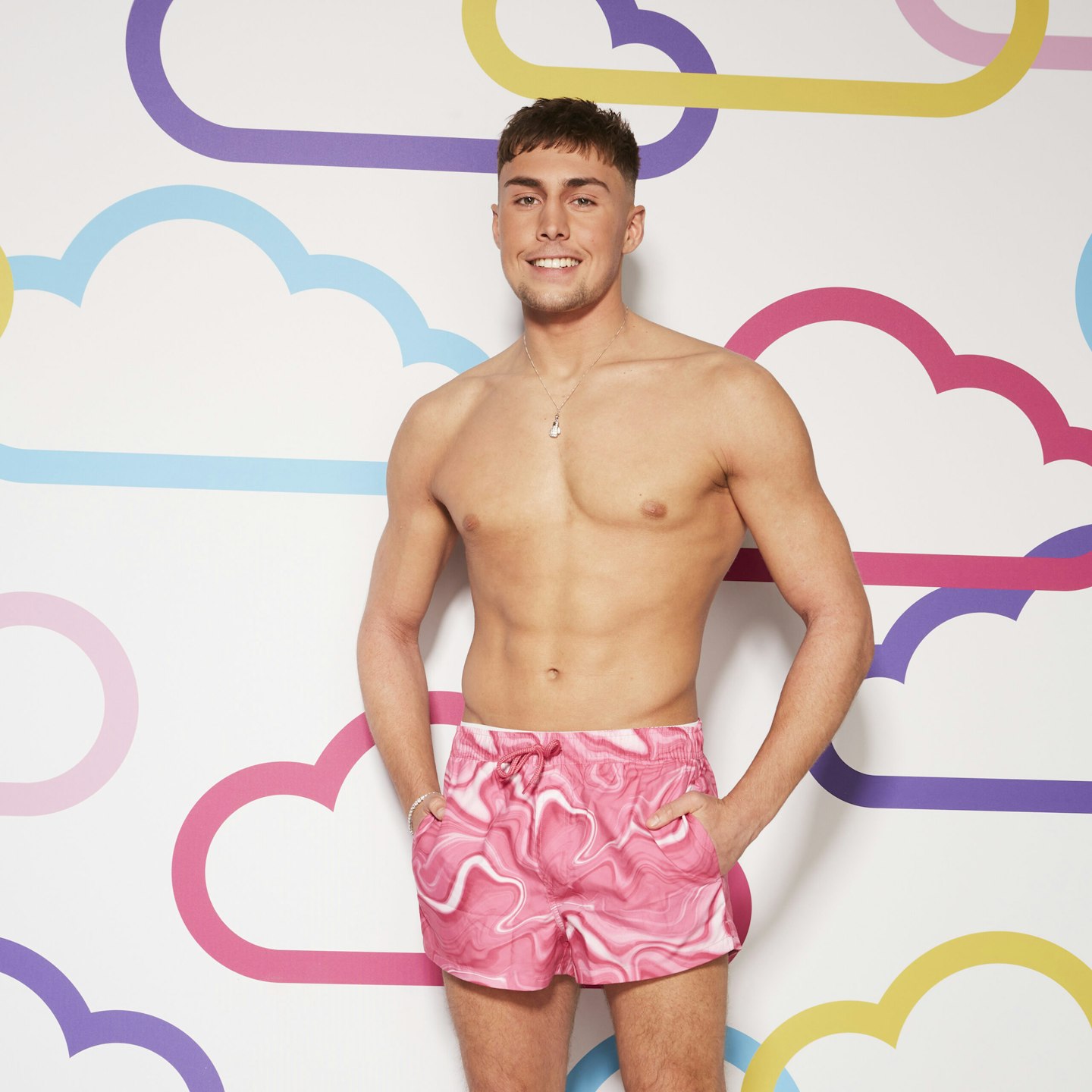 Frankie Davey was a professional boxer who arrived in Casa Amor star and didn't make it back to the main villa.
Frankie's still a professional boxer and often posts topless photos on Instagram.
Kain Reed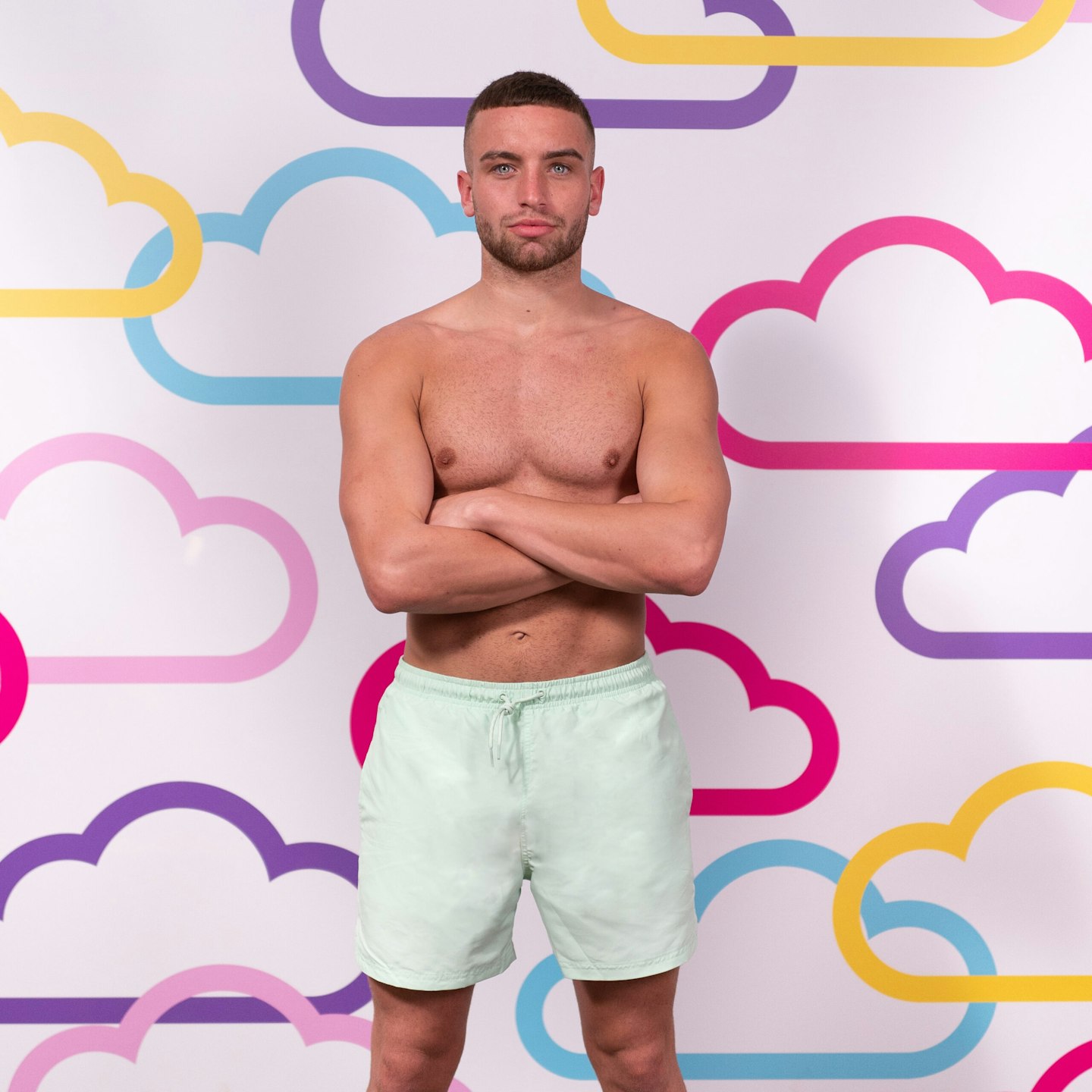 Kain Reed was an energy consultant who also didn't make it past the Casa Amor week.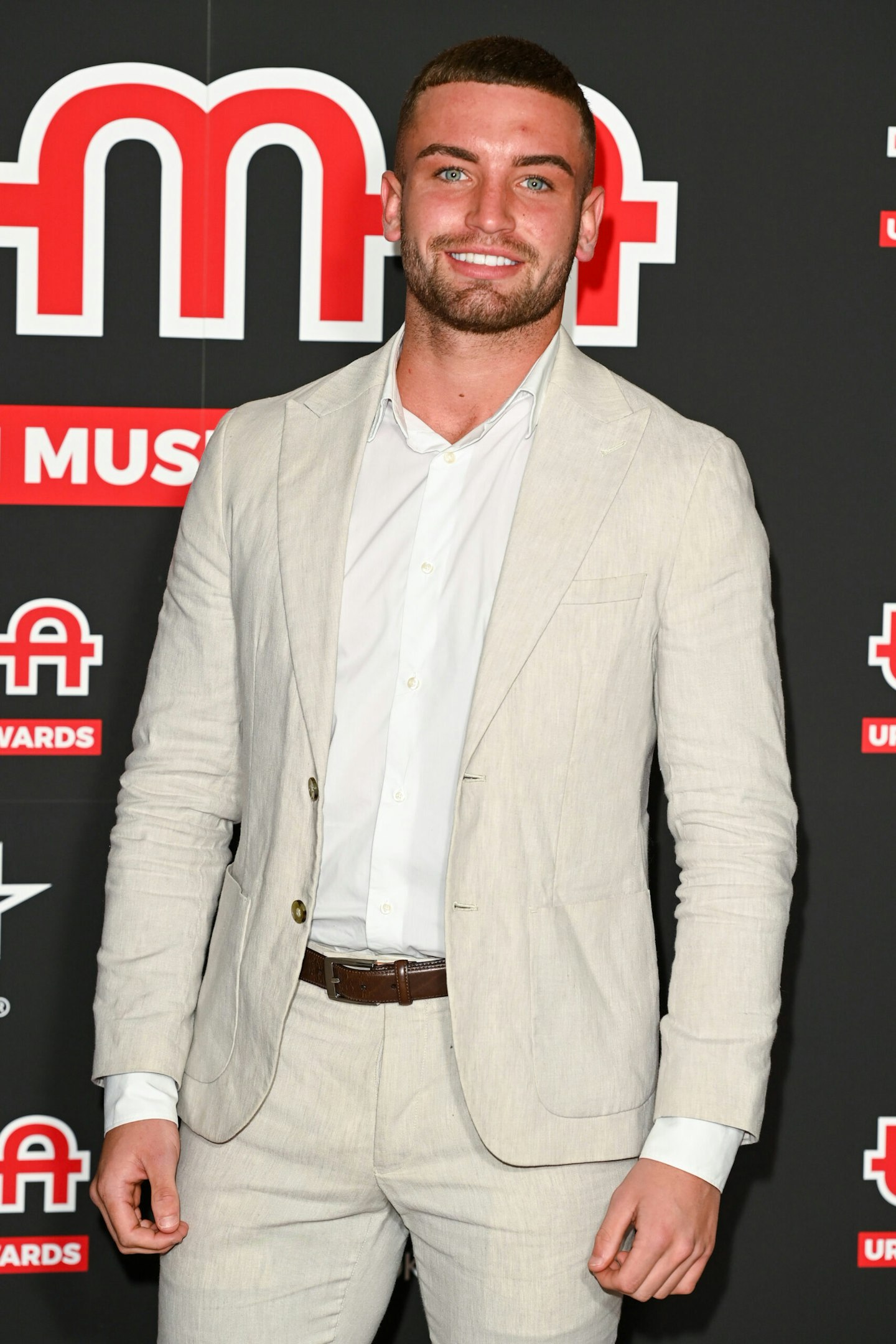 Judging by his Instagram account, Kain seems to be travelling a lot.
When did winter Love Island 2023 start?
Love Island 2023 began on Monday 16 January 2023.
Speaking about the return of winter Love Island, Paul Mortimer, director of reality commissioning and controller at ITV2, said "Love Island has once again proved itself to be the nation's favourite talking point across the summer, and we're always blown away by the show's ongoing impact and talkability amongst our younger audience.
"So, rather than just serving up a Summer of Love, we thought we'd make 2023 the Year of Love with two full series of the show."
Mike Spencer, Executive Producer at Lifted Entertainment, said "After eight brilliant series, we are excited to be serving up two helpings of love in 2023 by kicking off in January at a stunning new villa in South Africa. We can look forward to more romances, bromances and everything in between as we embark on another epic year of love."
Where is winter Love Island?
The first Love Island series of 2023 took place in Cape Town, South Africa - just like the 2020 series.
Who presented winter Love Island 2023?
After a lot of speculation it was confirmed that the new Love Island host is Maya Jama, after Laura Whitmore stepped down.
Who won winter Love Island in 2020?
The first series of Winter Love Island aired right at the beginning of 2020 (prior to the pandemic) and was hosted by Laura Whitmore and starred the likes of Nas Majeed, Eve and Jess Gale (the twins), Siânnise Fudge, and of course, meme queen Shaughna Phillips (of "congrats, hun" fame).
It was won by power couple Finn Tapp and Paige Turley, who split in May 2023.
The winter spin-off took place in Cape Town, South Africa, as opposed to the usual summer hotspot of Majorca and aired for six sizzling weeks.
WATCH: 'Tom and Casey HACKED the villa phones' Kai and Sanam spill the tea | Love Island Secrets