Some Islanders just can't get enough of Love Island, and since we can't stop watching it, we don't blame them.
One such Islander is Love Island 2021 star Lucinda Strafford and after two years, she's re-entered the villa, albeit a different one. This time, she's headed for Love Island Australia, so let's hope it's second time lucky.
Before you tune in, here's everything you need to know about the Brighton-born beauty.
Who is Lucinda Strafford?
Lucinda is an influencer and business owner, she was born in Brighton and took part in season seven of Love Island. Before Love Island, she was an air hostess.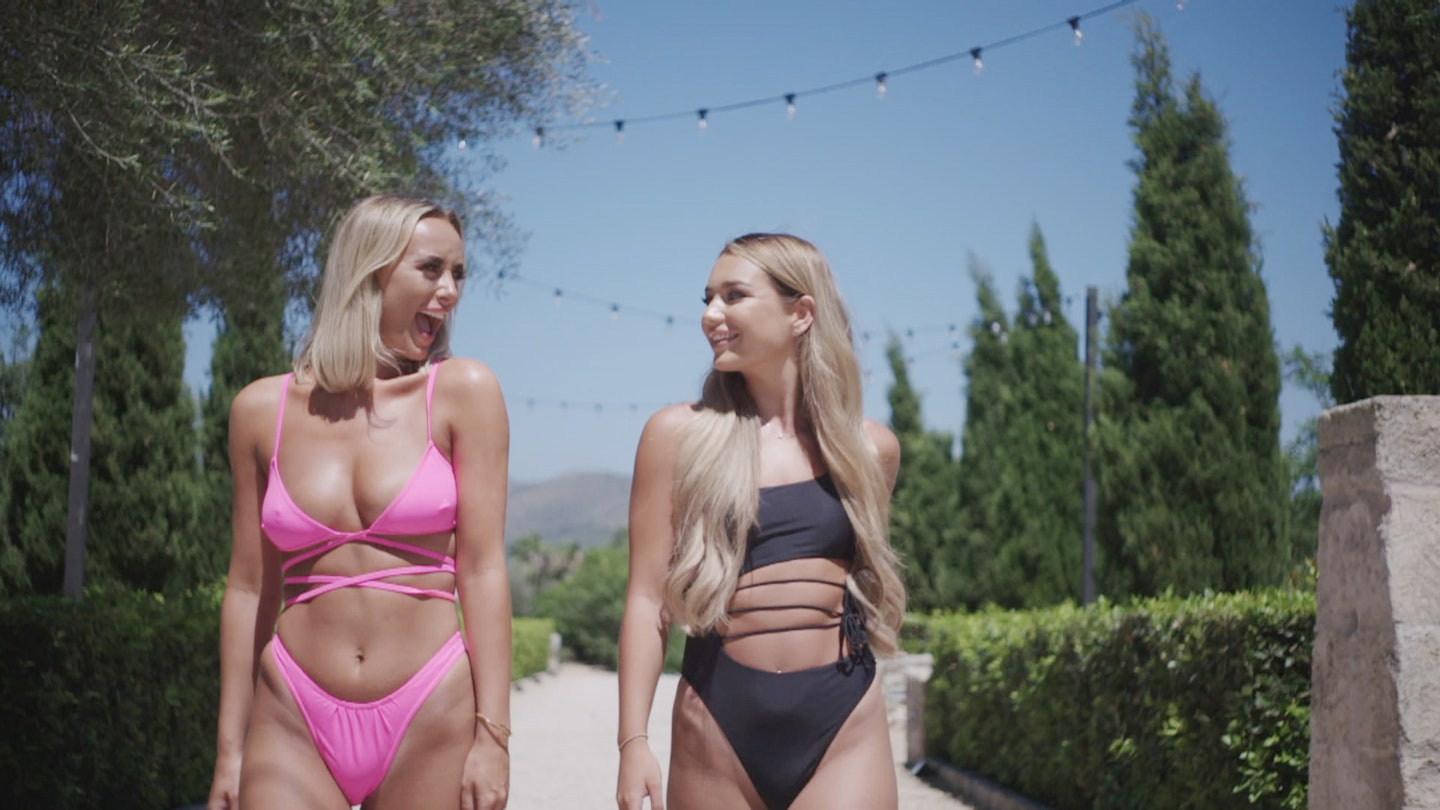 How old is Lucinda Strafford?
Lucinda is 24 years old, she was born November 4 1999, making her a Scorpio.
What does Lucinda Strafford do for a living?
Lucinda has her own online fashion boutique called The Luxe Range. She is also an influencer and has worked with Estrid, Superdrug and I Saw It First (classic).
When was Lucinda Strafford on Love Island?
Lucinda was a contestant on season 7 of Love Island in 2021. She joined the villa on day nine alongside Millie Court but was dumped on day 28.
During her time the show Lucinda was coupled up with Danny Bibby, Brad McClelland and Aaron Francis.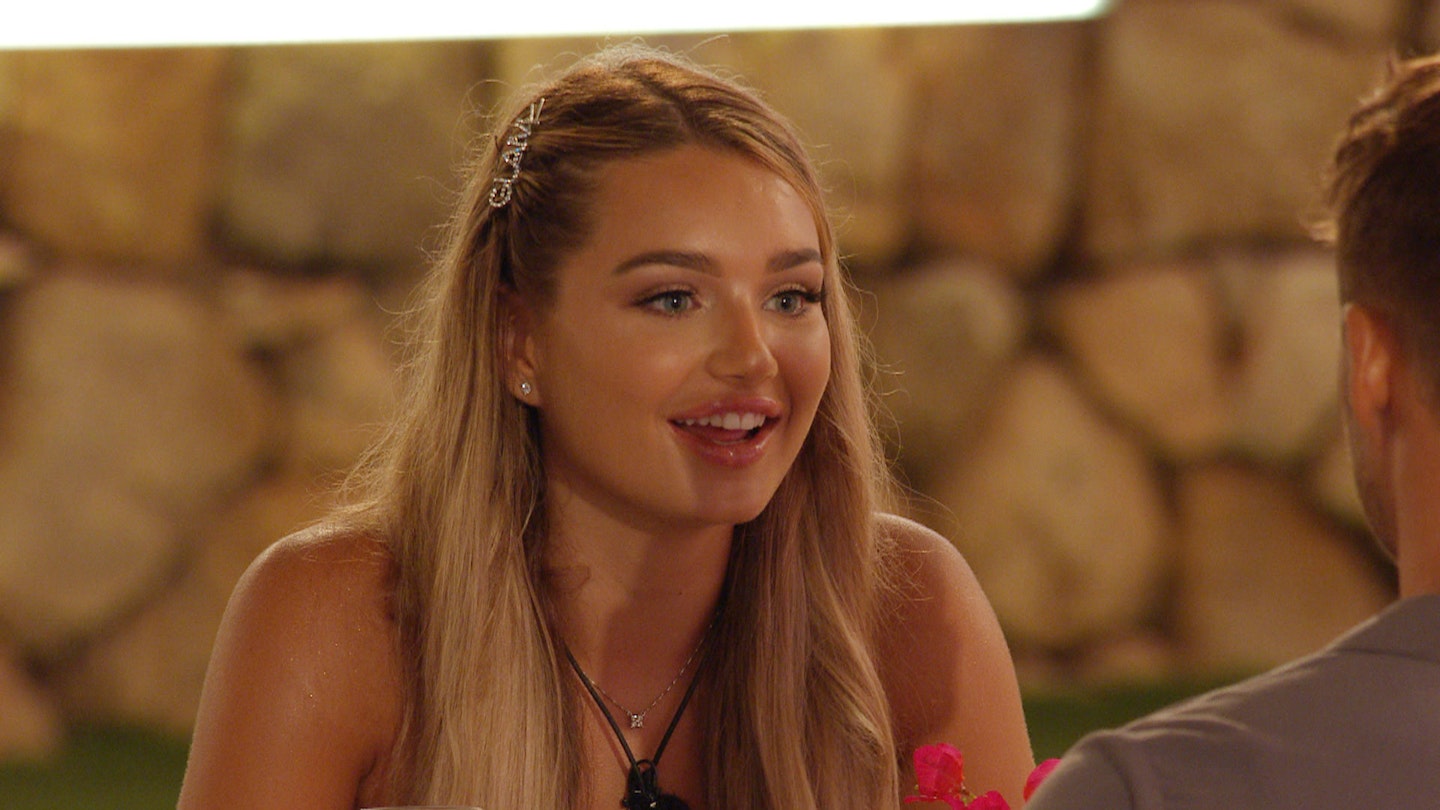 What happened to Lucinda Stratford on Love Island UK?
Lucinda coupled up with Brad, and the pair were together for a few days before receiving the fewest public votes. They then had to decide which of them would be sent home, and Brad was sent packing.
She was briefly coupled up with Danny until Aaron chose to re-couple with her, but the pair were dumped from the villa shortly after.
When did Lucinda Strafford join Love Island Australia?
Once just wasn't enough for Lucinda. After failing to find love on the UK version, Lucinda entered the Love Island Australia villa as a bombshell on day two of the series.
Who is Lucinda Strafford dating?
Considering she's just re-entered the Love Island villa, we're pretty sure that Lucinda is currently a single Pringle.
Is Lucinda Strafford still friends with Millie Court and Chloe Burrows?
After Love Island, Lucinda was still pals with Love Island winner Millie and fellow contestant Chloe Burrows, so much so that the girls got permanent matching bracelets.
However, on an episode of her podcast, Chloe vs The World, Chloe revealed that she only still speaks to Millie and her boyfriend Liam Reardon, Mary Bedford, Clarisse Juliette and Faye Winter, sparking rumours that she had beef with Lucinda.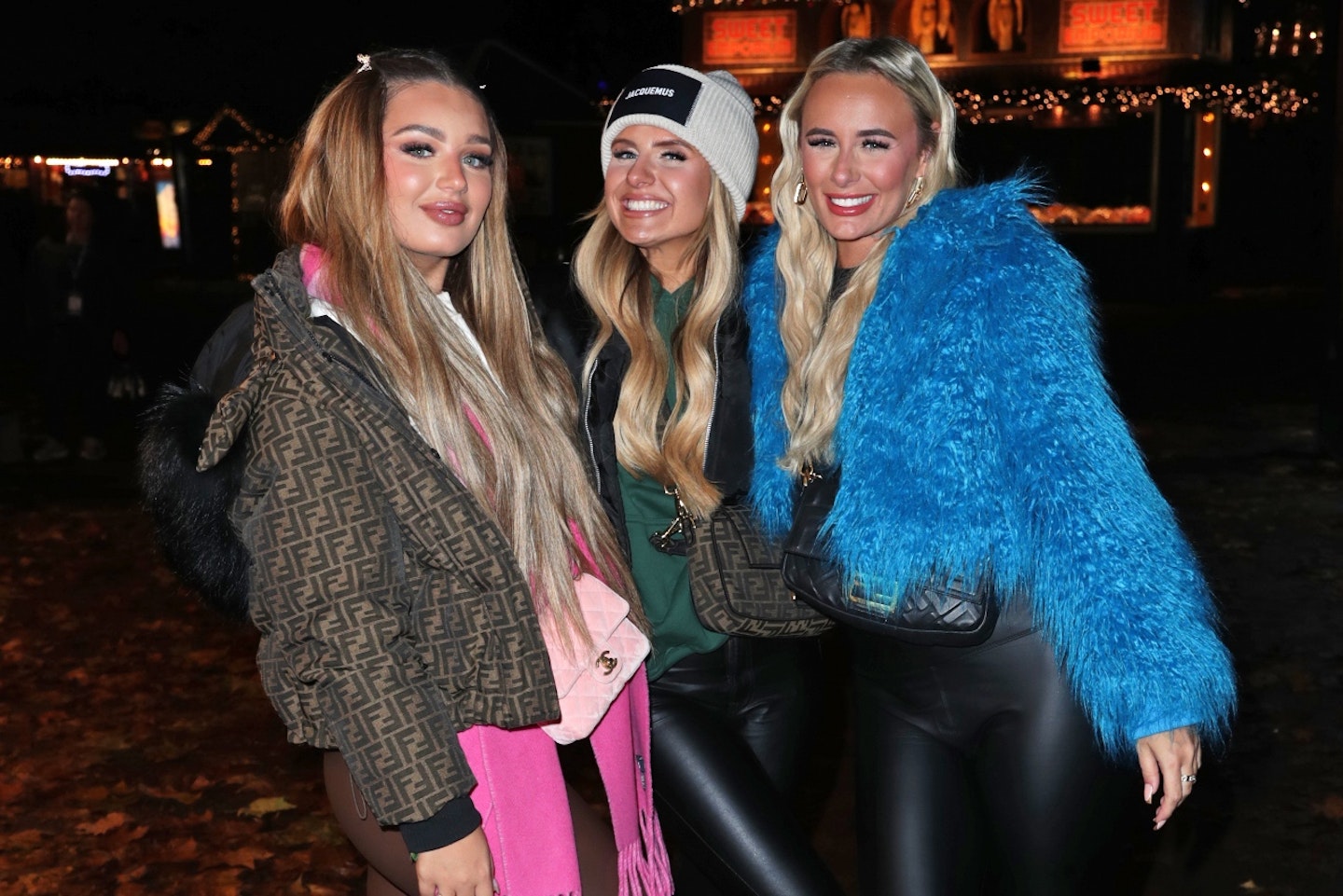 What happened with Lucinda Strafford and Aaron Connelly?
Lucinda dated premier league footballer Aaron Connelly for two years before she went on Love Island.
When she entered the Love Island villa fans speculated that they were secretly dating and Lucinda was only on the show for a PrettyLittleThing deal.
While they did reunite following her time on Love Island, they've since split, they don't follow each other on Instagram and we all know what means - they're practically enemies.
Lucinda Strafford's transformation
It truly is a rite of passage. New teeth are an absolute must when you've taken part in a reality show and shortly after she left the Love Island villa, Lucinda revealed her sparkling new smile.
The former Islander posted a TikTok documenting her day out with the caption "New teeth yay 💕💗" and her followers had mixed views on her nashers.
Taking her fans with her on the trip to London, Lucinda showed off her composite bonding with a big ol' Hollywood smile and, of course, the comments came flooding in.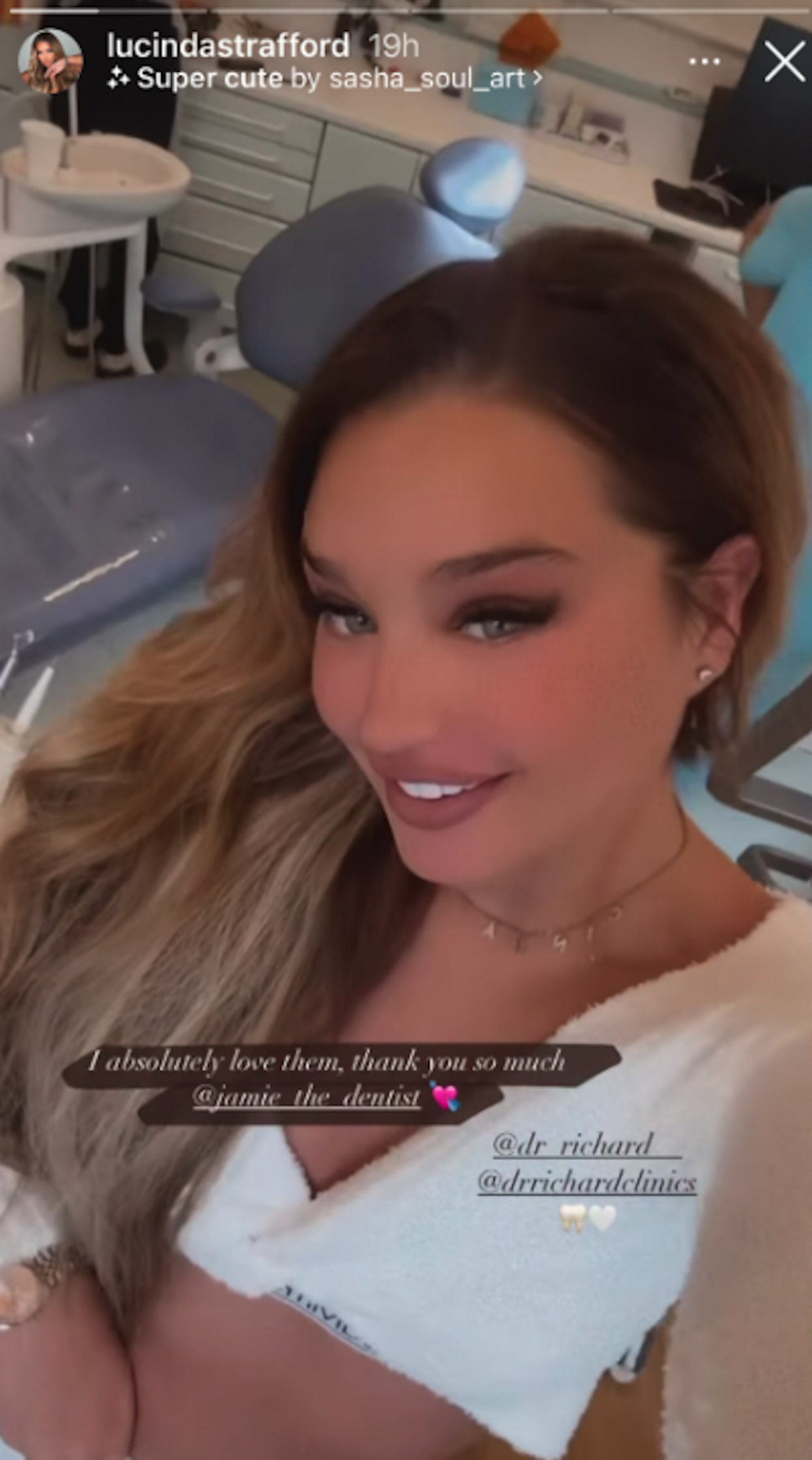 Half were fans of the new teeth, offering compliments such as "Lush!!!🥰" and "They look so much better!! xx" while others are confused as to why Lucinda needed anything done in the first place.
One person wrote, "There was no reason to get them done 😂".
Someone else said, "Always the people with perfect teeth who get theirs done 😭".
Another added, "Why do they creep me out".
A fourth asked, "What's the point of ruining your natural teeth, if they're perfectly fine?"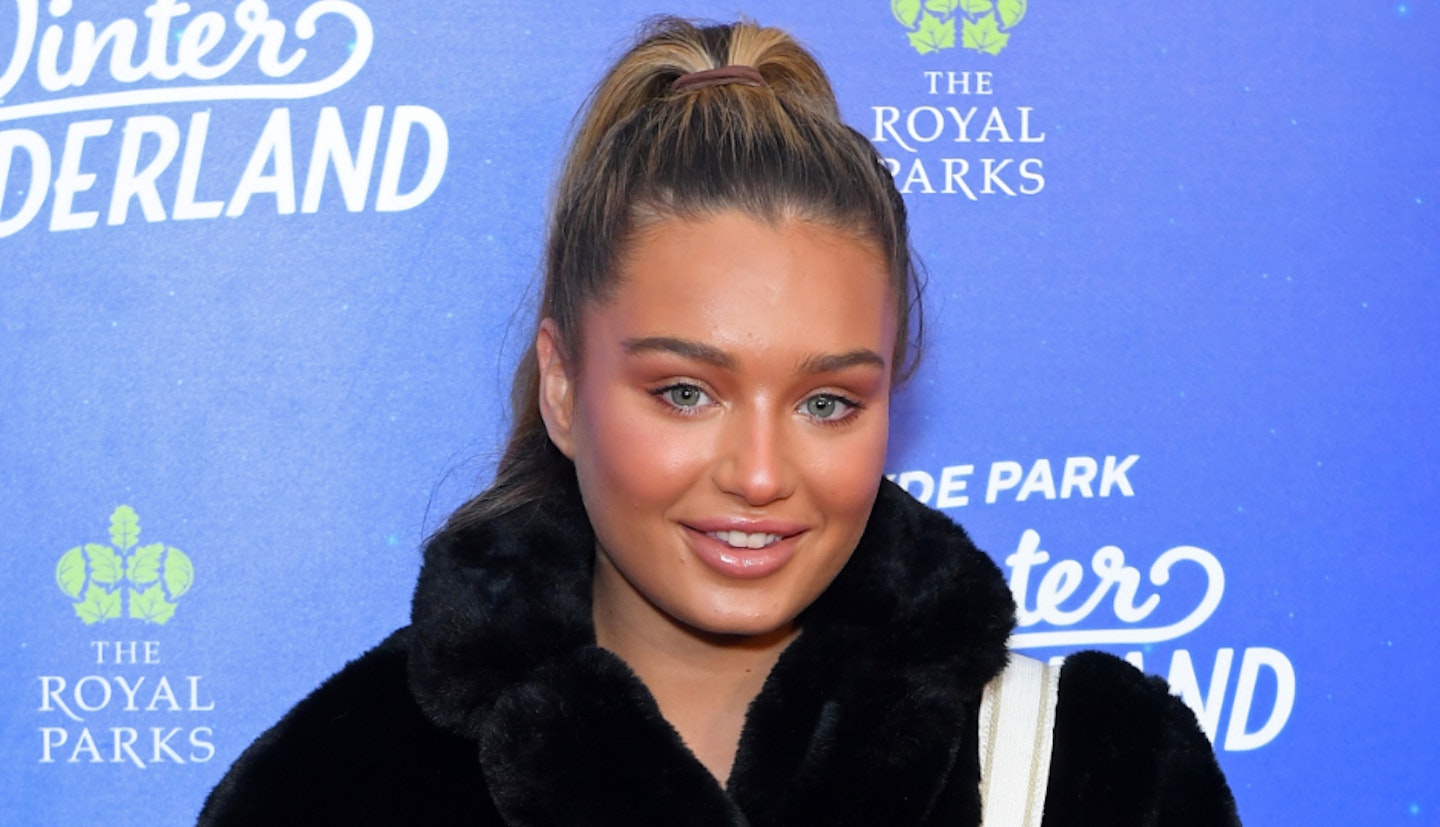 Lucinda then jumped in and told her fans what she had done, "They're not ruined! They're only composite so my natural teeth are absolutely fine underneath with no shaving 🥰💖".
Another of her followers was also confused by her transformation and declared "Your teeth were already naturally pretty", but Lucinda replied with an honest answer, "I didn't like my smile before 🤍".
Fair enough, Lucinda. It's your teeth, babes.
Does Lucinda Strafford have Instagram?
Of course, it's practically a pre-requisite for being an Islander @lucindastrafford.
WATCH: Hugo, Lillie and Lucinda reveal the secret conversation CUT from the show | Love Island Secrets