Tensions between Katie Price and her ex-boyfriend Kris Boyson have reached an all-time high following claims he reported her to the police after she tried to break into the Kent home he now shares with girlfriend Bianca Gascoigne.
Shortly afterwards, the warring exes continued their spat on social media, where Jordan, 42, revealed footage of the alleged altercation in an attempt to clear herself of his allegations.
The mum of five was with her 13-year-old daughter Princess when she arrived at his home and apparently poked her head through an open window at the front of Kris' place to exchange words. Afterwards, Kris, 31, hit back on Instagram, saying, "Enough is enough now", claiming he had the "full unedited audio version" of the alleged incident.
The fresh drama has worried fans and friends, as Katie had appeared to be back on track after slowly derailing in recent years. She hit a worryingly low point after splitting with ex-husband Kieran Hayler in May 2018, admitting she self-medicated with booze and cocaine to cope with her stress, sending her on a downward spiral and eventually back into rehab.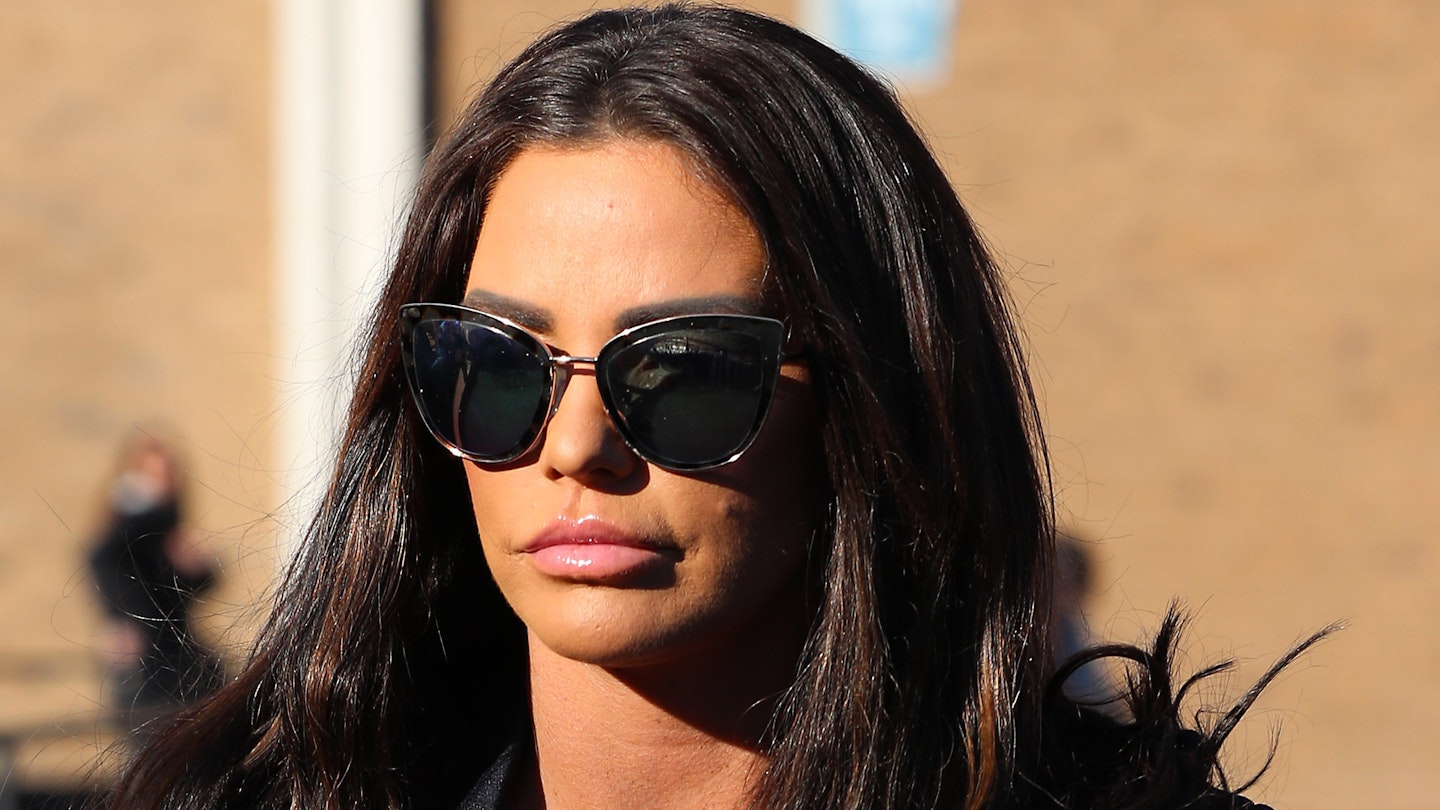 But insiders say Kris' four-month relationship with Bianca, 33 – who last week posed with a band on her ring finger engraved to commemorate their first date – has hit Katie particularly hard as they were two people she trusted.
In an interview published two weeks ago, Katie said, "I know Bianca, we were friends… I would like to meet up with her and have a chat."
Read more celeb news
Katie Holmes 'devastated' over Jamie Foxx's reconciliation with ex
Watch: Mike and Priscilla on how they broke a number one rule | Love Island Secrets
And a source tells Closer that the relationship has left Katie – who last week revealed that disabled son Harvey, 18, had been rushed to hospital for "urgent medical attention" – feeling "wounded".
The source says, "Katie's deeply hurt – she feels she can't trust anyone. Her pride has been wounded and she won't stand for that. Kris was her only support until recently and he stuck with her through her really low point, so she really thought that, no matter what happened, he'd be there for her. Now it feels as if he's cut her loose. Bianca was a mate and would confide in her – so Katie's left feeling mixed emotions. It's hard to see Bianca with Kris when it's still raw between them."
Katie and Bianca's friendship goes back almost 15 years, with the former Page 3 model a guest at Bianca's 21st birthday party. But, two years later, Bianca got involved with Katie's ex Scott Sullivan. Speaking to Closer in 2017, Bianca revealed what an inspiration Katie had been to her, saying, "I respect Katie for what she's done in life and I'd love to do the same."
The source says, "Katie saw a lot of her younger self in Bianca and gave her a helping hand – they'd often exchange messages. She laughed off the Scott thing because it was almost a five-year gap between the relationships, but this time it's different. It's not long since she and Kris split, and she's been having a hard time lately.
"Besides, she was still in contact with Kris, so it's no wonder she feels betrayed – even though, in Bianca's eyes, the relationship was over so she didn't feel like she was treading on anyone's toes. Kris felt he has always been a friend to Katie, he cared about her but for him the relationship was over when he got with Bianca. Her pals are worried about the knock-on effect Bianca and Kris' relationship could have."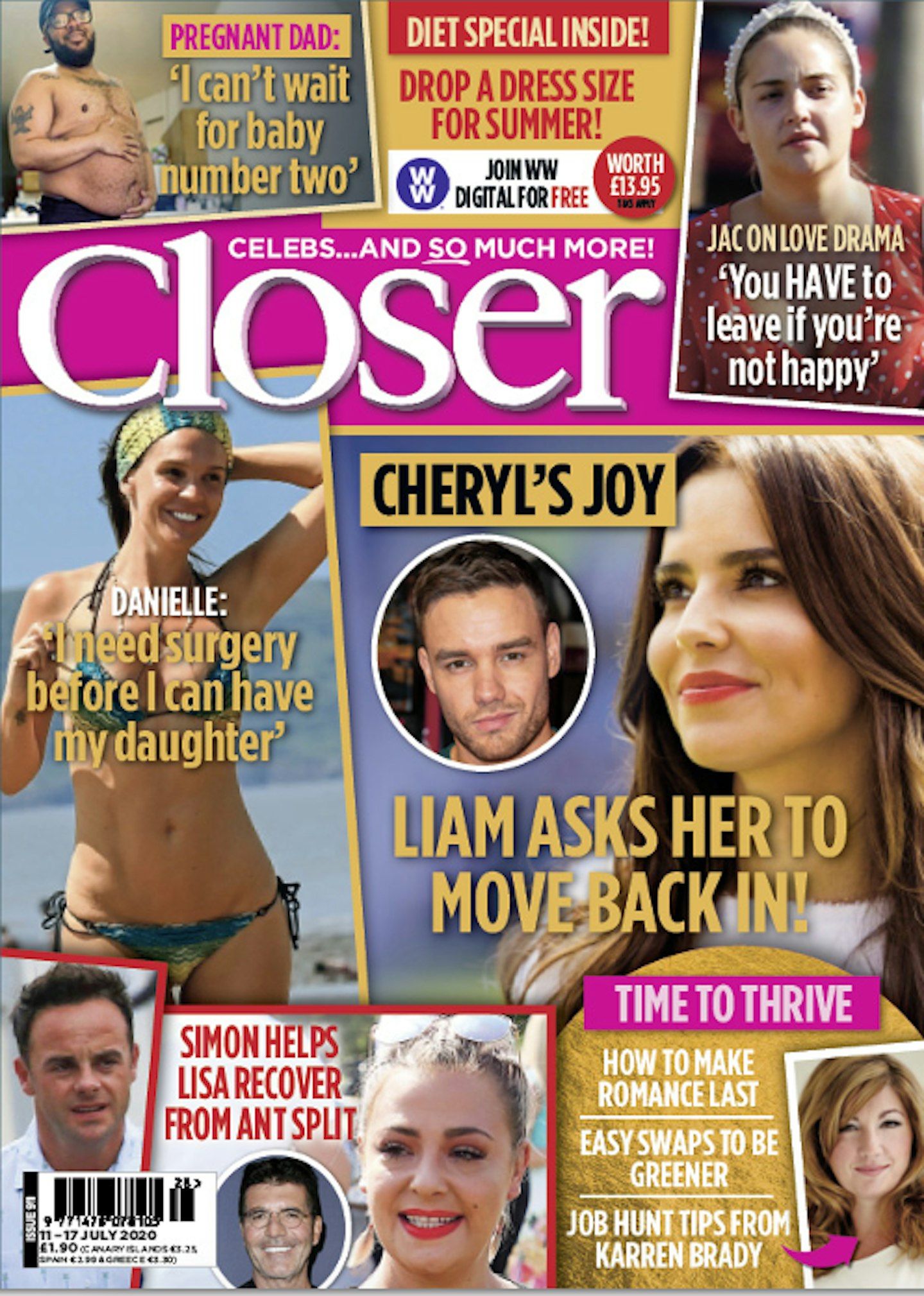 Katie is no stranger to other celebs dating more than one of her exes. Chantelle Houghton called her an "idol" after she won Celebrity Big Brother in 2006.
But Chantelle, 36, was later linked to her ex Peter Andre, and went on tomarry Alex Reid, whom Katie divorced in 2013.
Check out: Katie Price's exes - where are they now?
CLOSER Katie Price husbands and boyfriends - SLIDER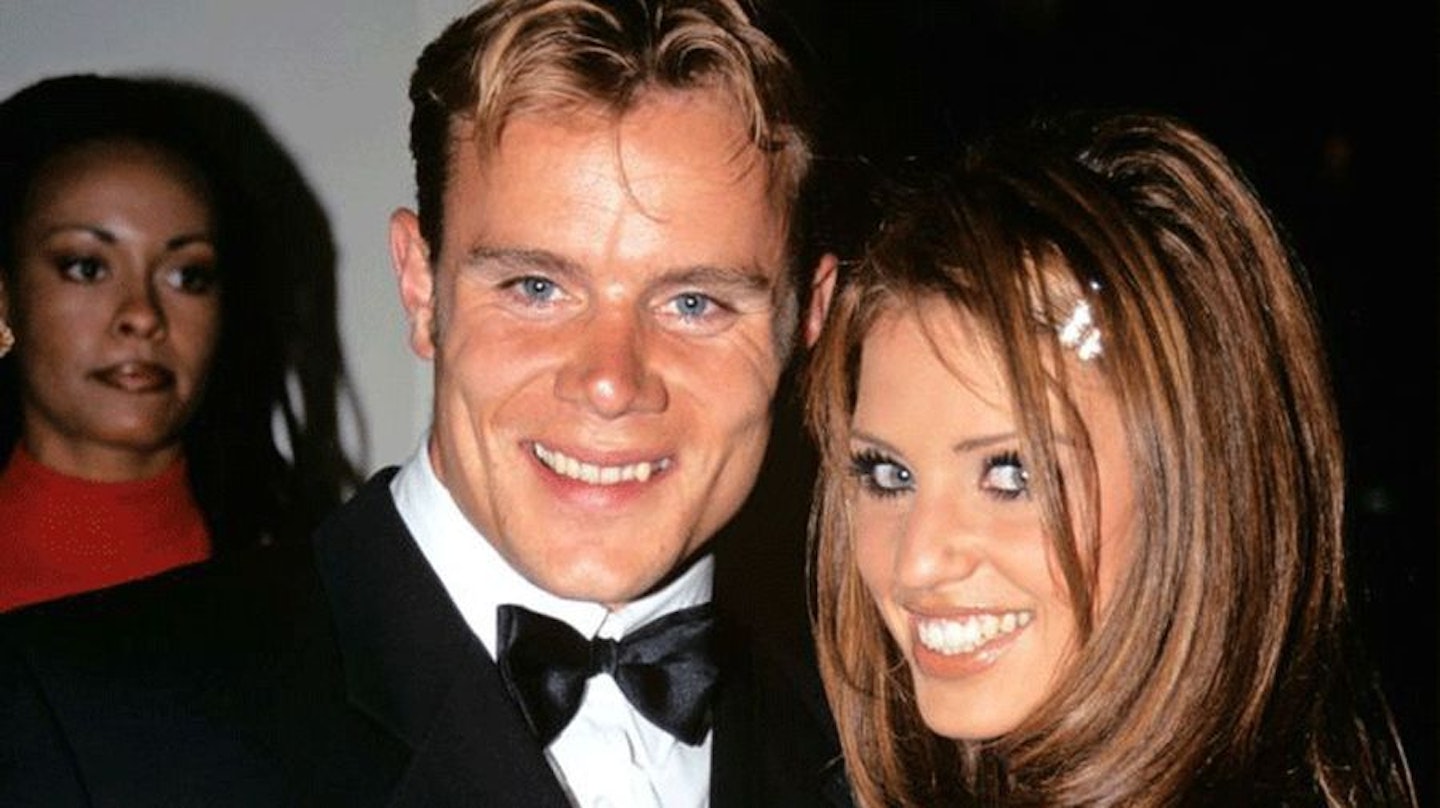 1 of 21
CREDIT: Shutterstock
Warren Furman 1997 - 1999
One of Katie's lowest-profile relationships, she was engaged to Gladiators star Ace - real name Warren Furman – from 1997. The 47 year old was engaged to Jordan for two years, presenting her with a £3,500 diamond ring before they split in 1999.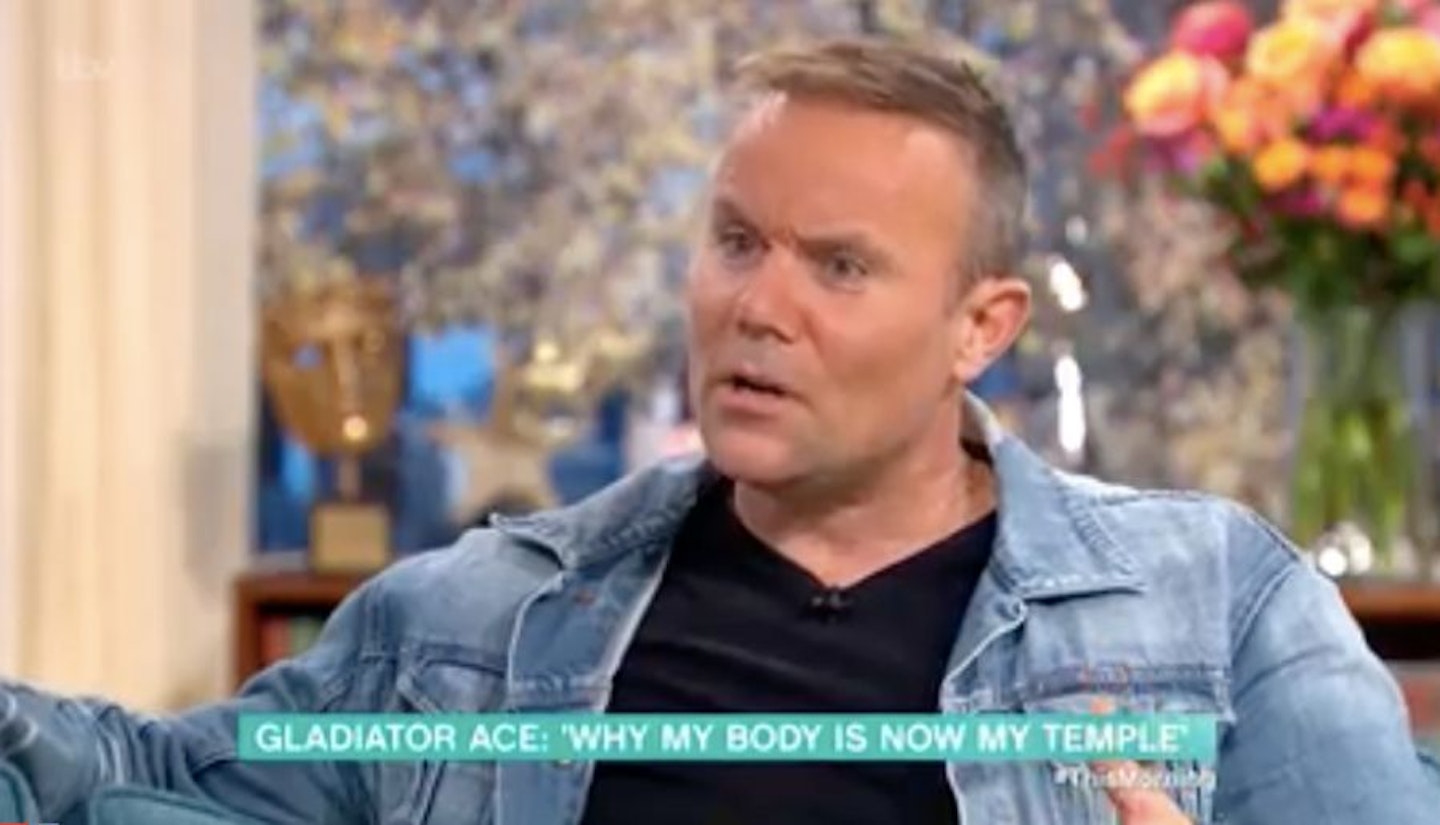 2 of 21
CREDIT: ITV
Warren Furman
Warren appeared on This Morning last year to speak about "crashing back down to the real world" after Gladiators ended in the late 90s. He is also a born again Christian, and exclusively told Closer, "I feel God is saying to me, 'Warren, Katie might listen'. She's caught up in materialistic things."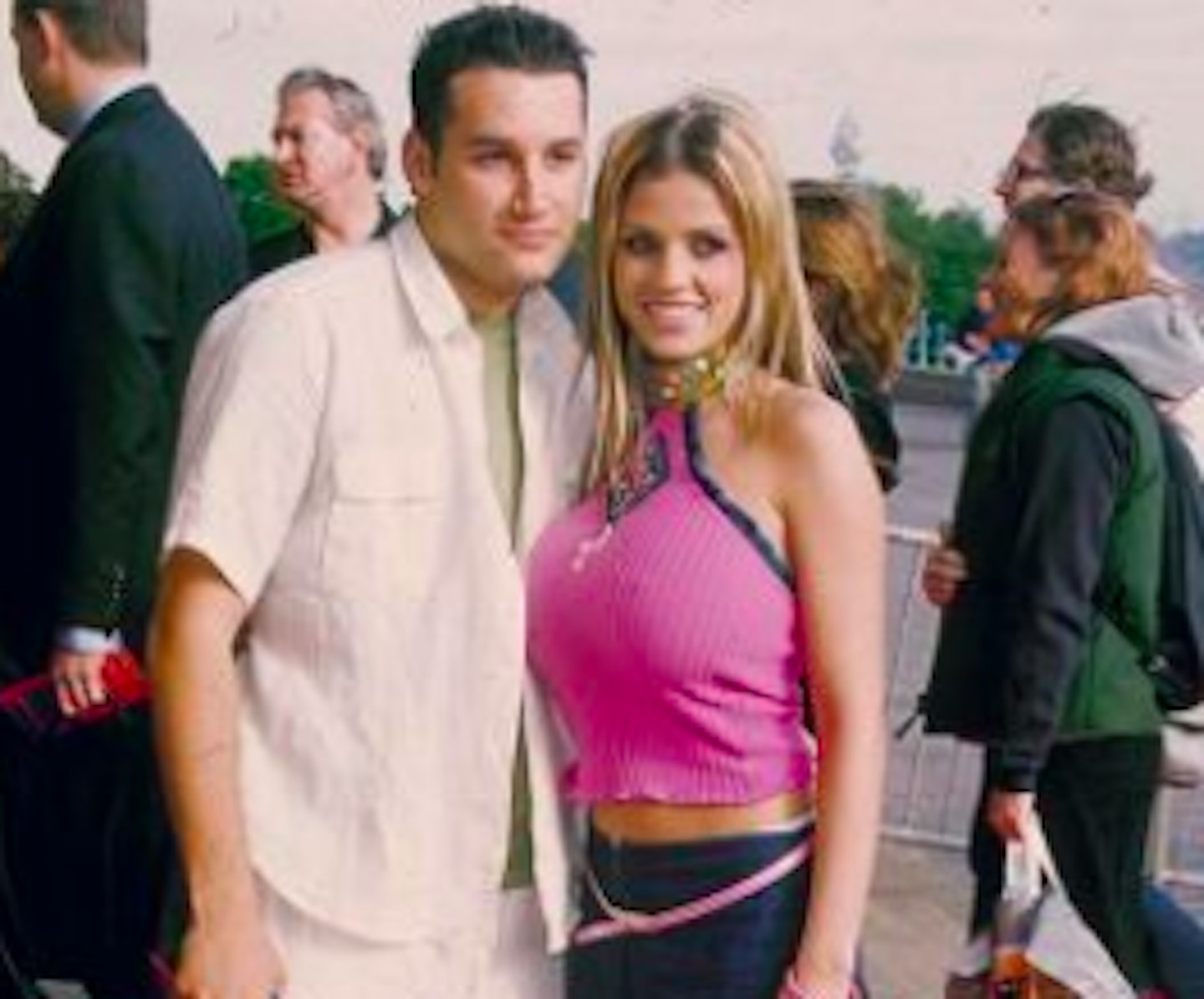 3 of 21
CREDIT: Shutterstock
Dane Bowers 1998 - 2000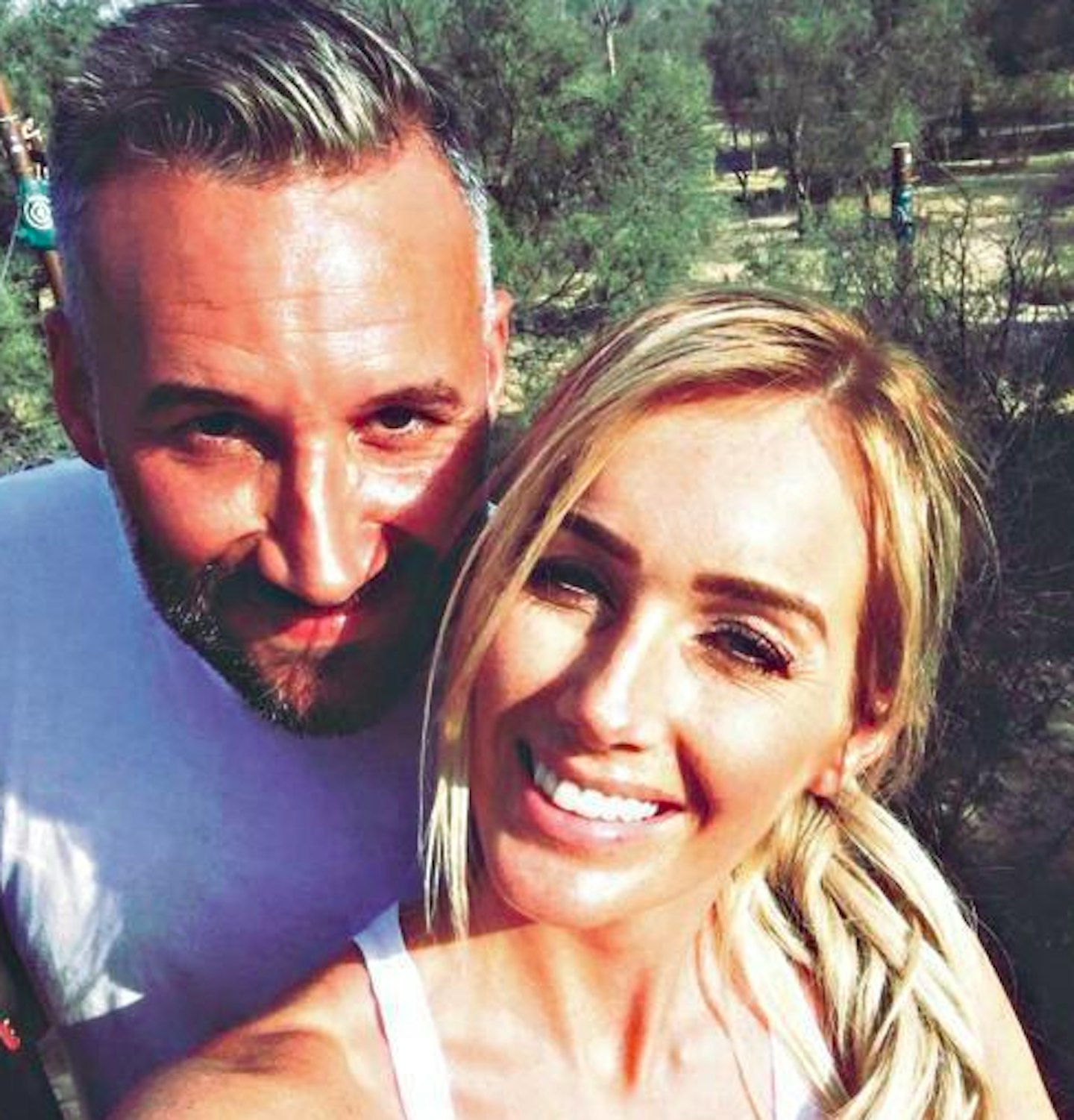 4 of 21
CREDIT: Instagram
Dane Bowers
After his smash hit 'Out of Your Mind' with Victoria Beckham (who Katie reportedly had a feud with) Dane went a bit quiet on the music scene. Fast forward to 2013 and he reformed with Another Level for The Big Reunion. More recently, Dane has been linked to Love Island star Laura Anderson, who he apparently ended up cheating on. He must have been out of his mind #sorrynotsorry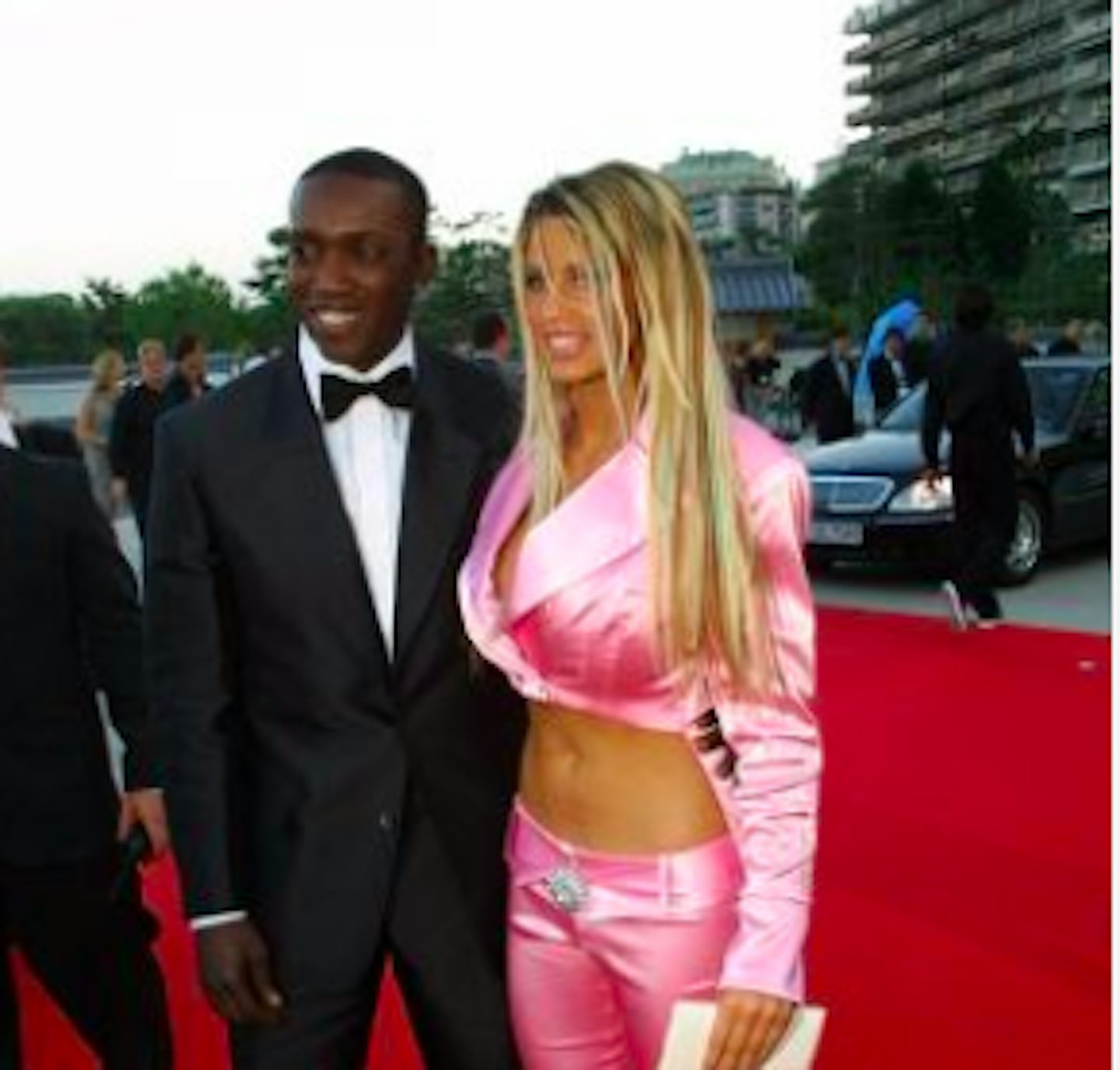 5 of 21
CREDIT: Shutterstock
Dwight Yorke 2000 - 2001
Katie dated the former Manchester United and Aston Villa footballer, Dwight Yorke. The pair dated for 18 months and had baby Harveytogether, who was born with autism and blindness.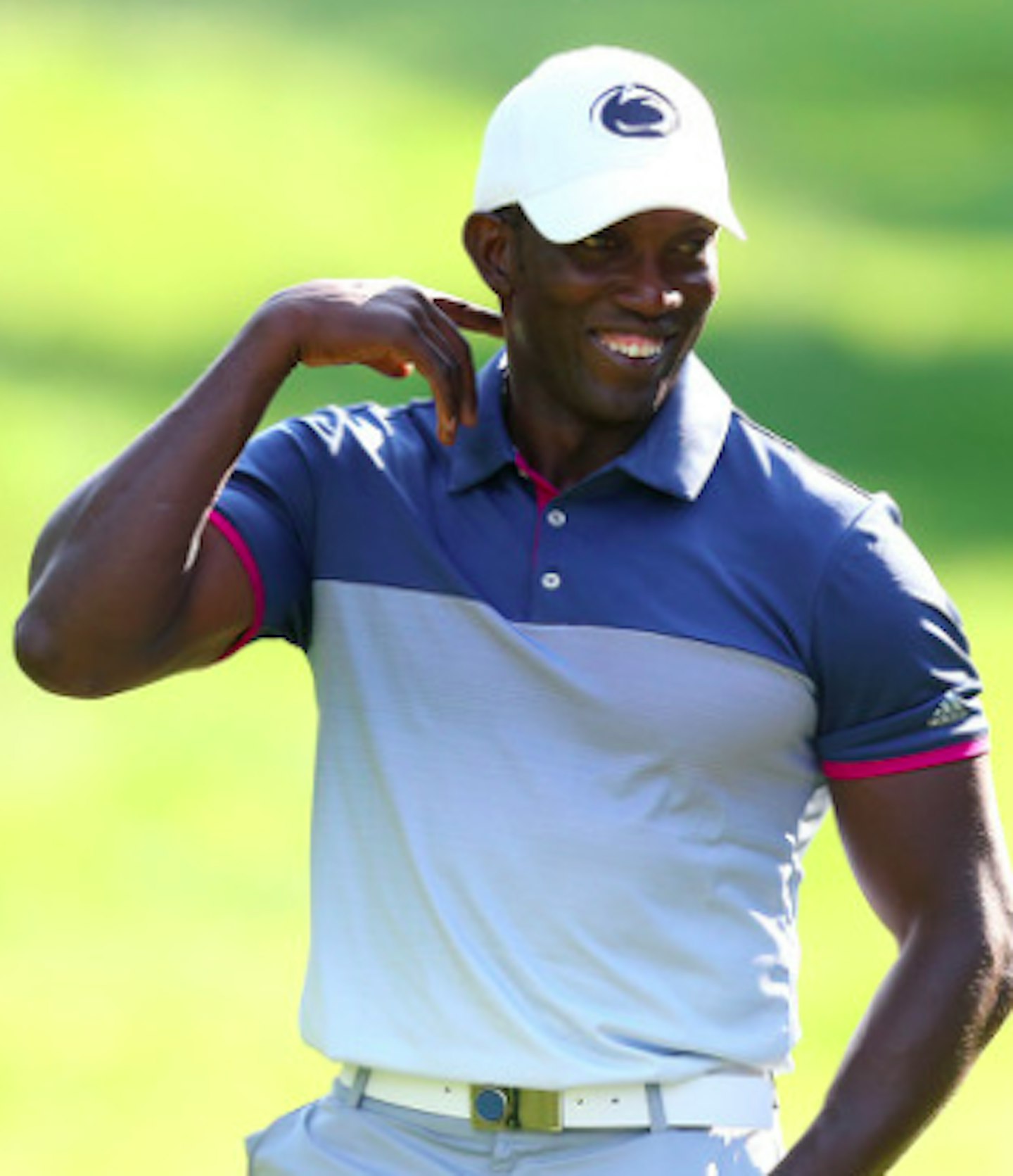 6 of 21
CREDIT: Shutterstock
Dwight Yorke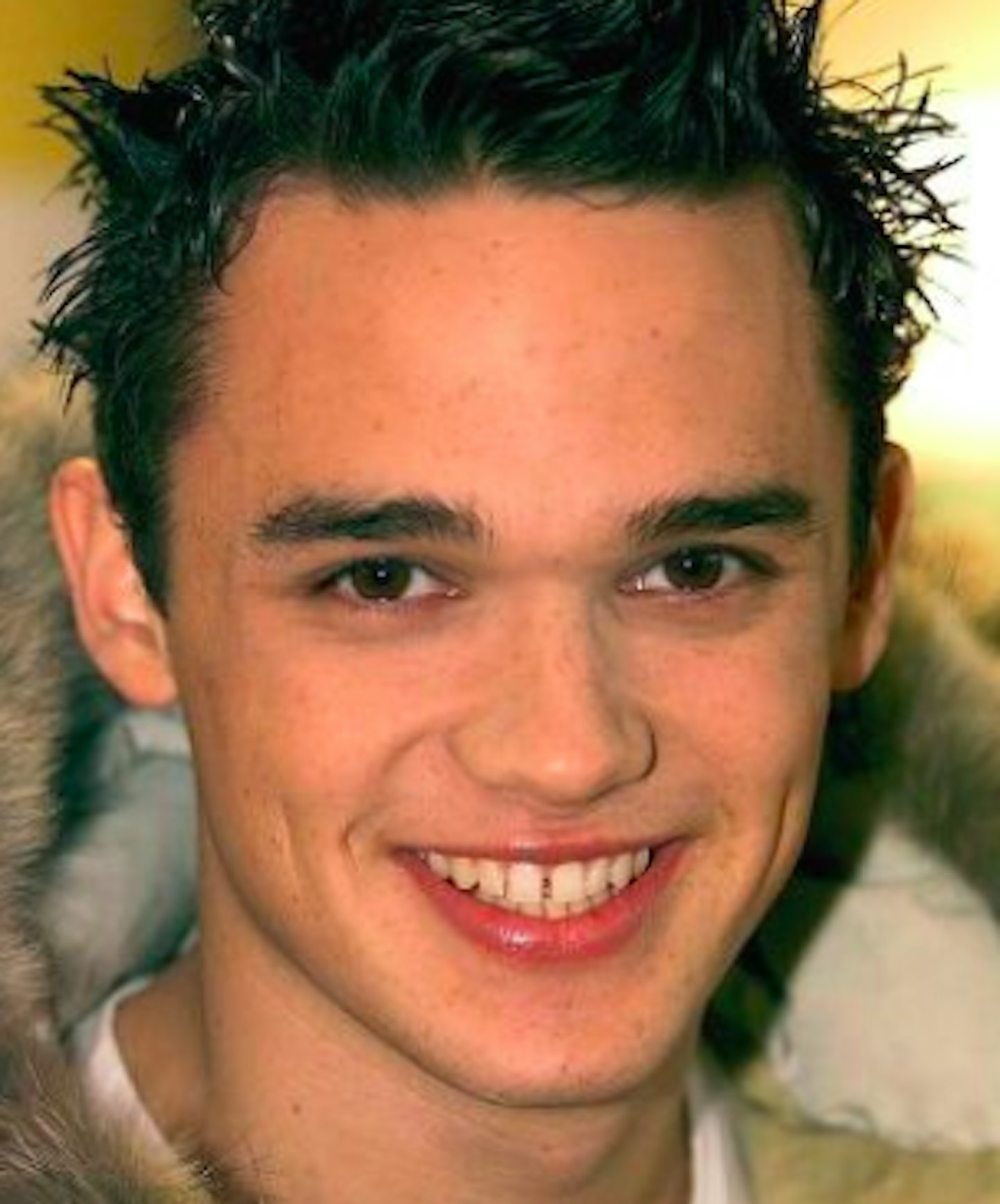 7 of 21
CREDIT: Shuttestock
Gareth Gates 2001 - 2001
Baby face Gareth Gates shot to fame during Pop Idol in 2002. He started dating a pregnant Katie Price when he was 17, and was reportedly a virgin before they met.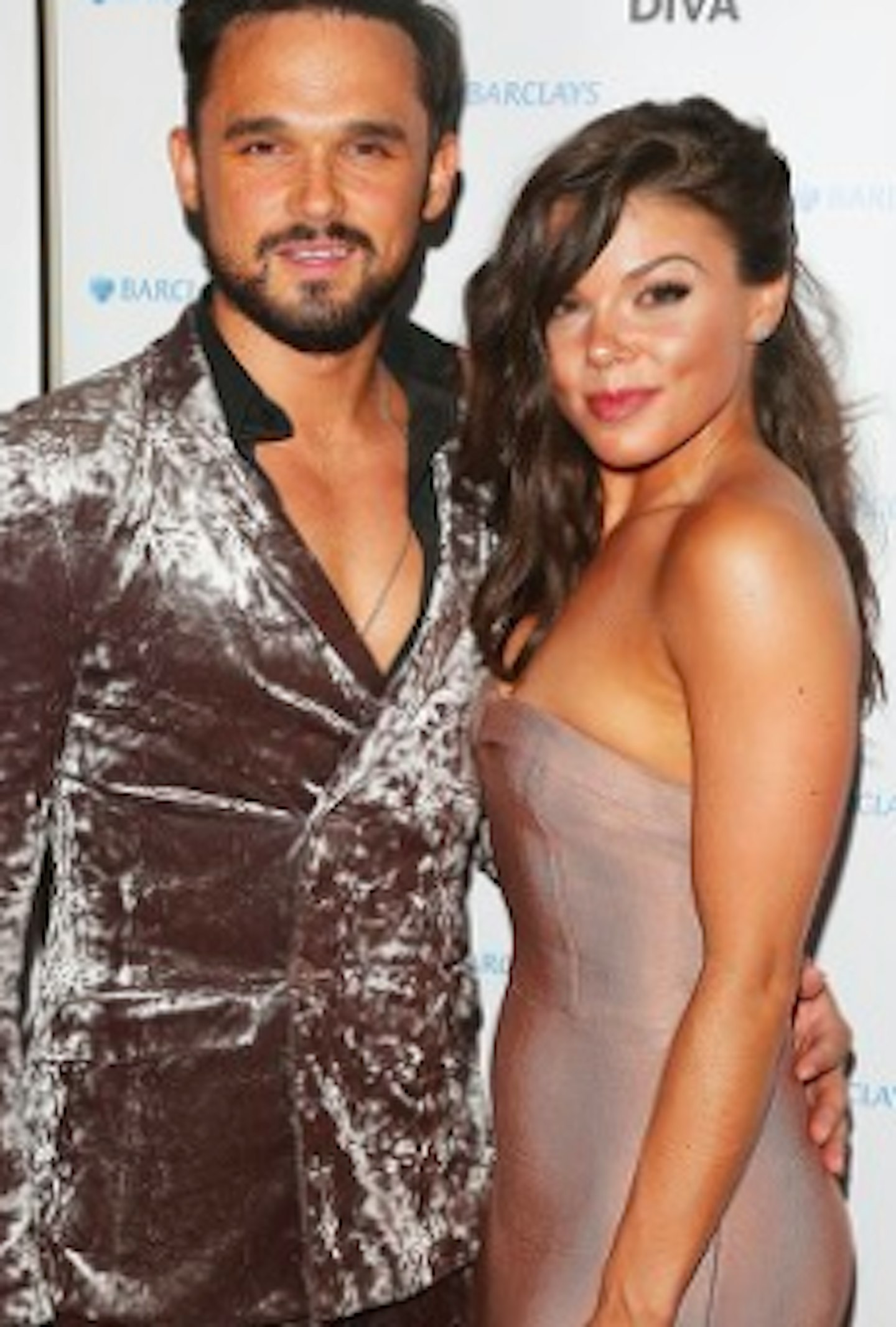 8 of 21
CREDIT: Shutterstock
Gareth Gates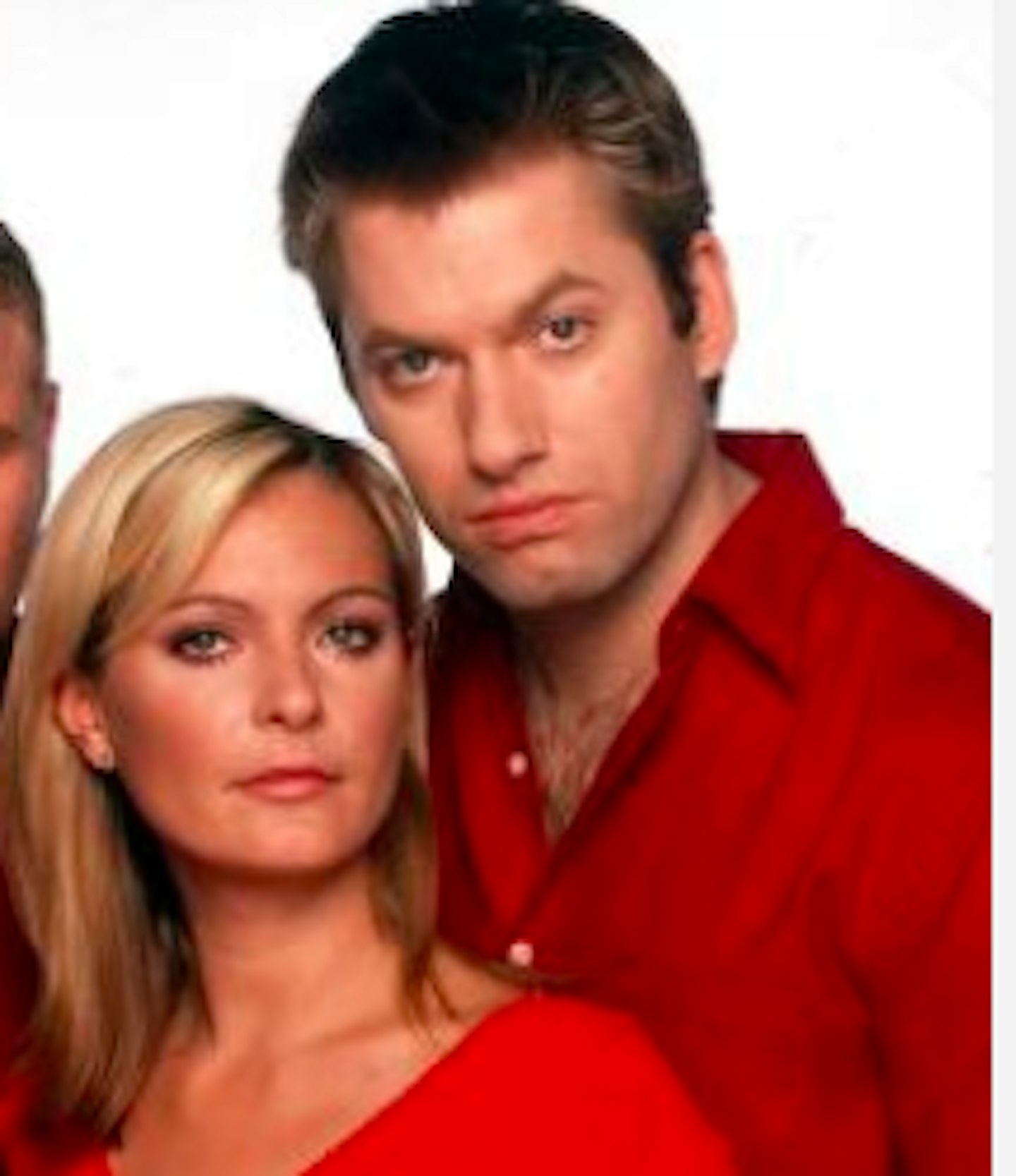 9 of 21
CREDIT: Shutterstock
Matt Peacock 2001 - 2001
Former Corrie heartbreaker Matt Peacock stirred the infamous feud between Katie Price and model Jodie Marsh. He dated Jordan for a few months, then later married Jodie as part of Totally TV show Jodie Marsh: Who Will Take Her Up the Aisle?. They divorced three months later.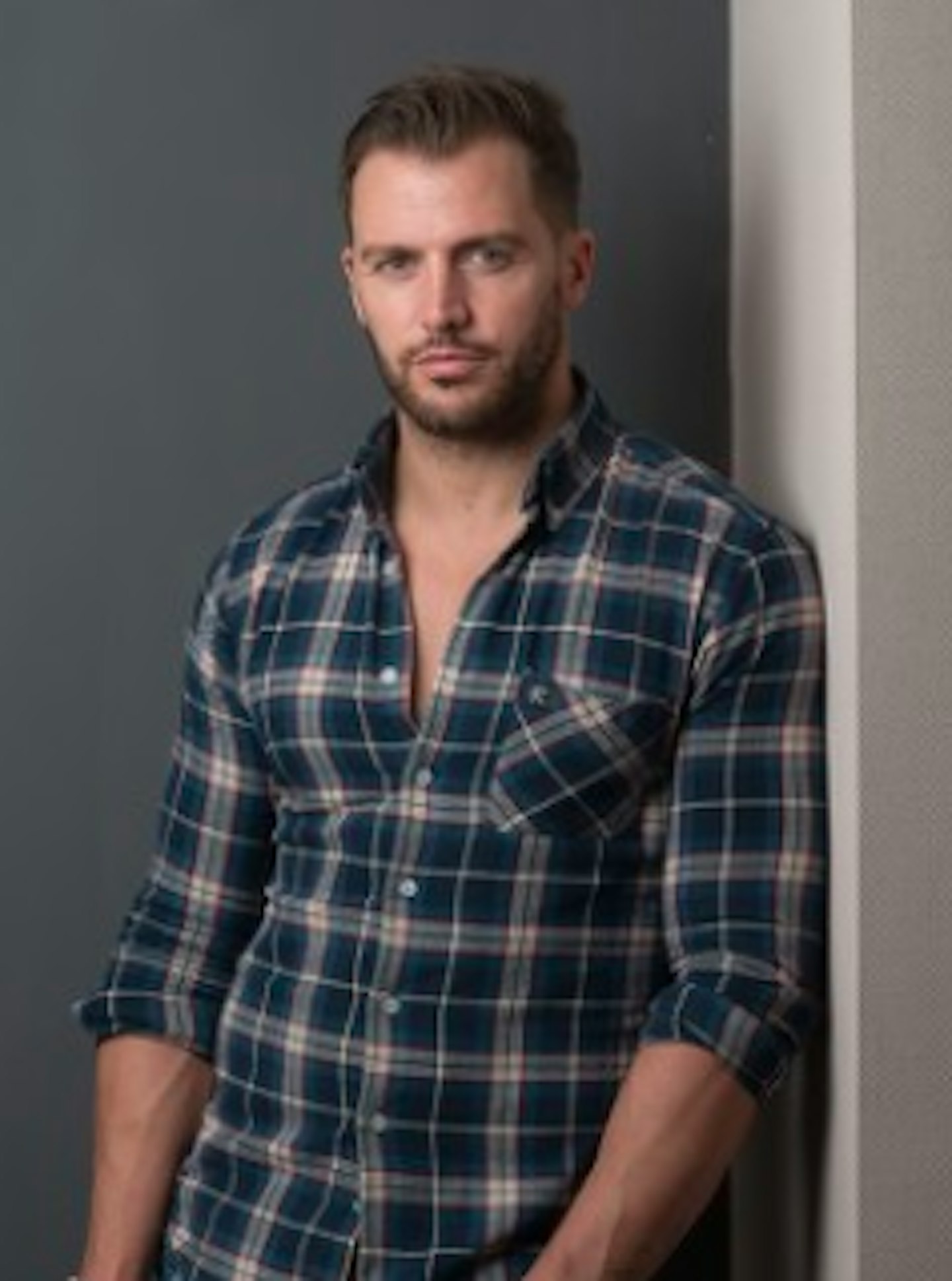 10 of 21
CREDIT: Shutterstock
Matt Peacock
Matt married an actress and model called Rachael in 2016. Bizarrely, his photos have also been used in quite a few catfishing incidents. But Katie recently started following Matt on Instagram - what can this mean?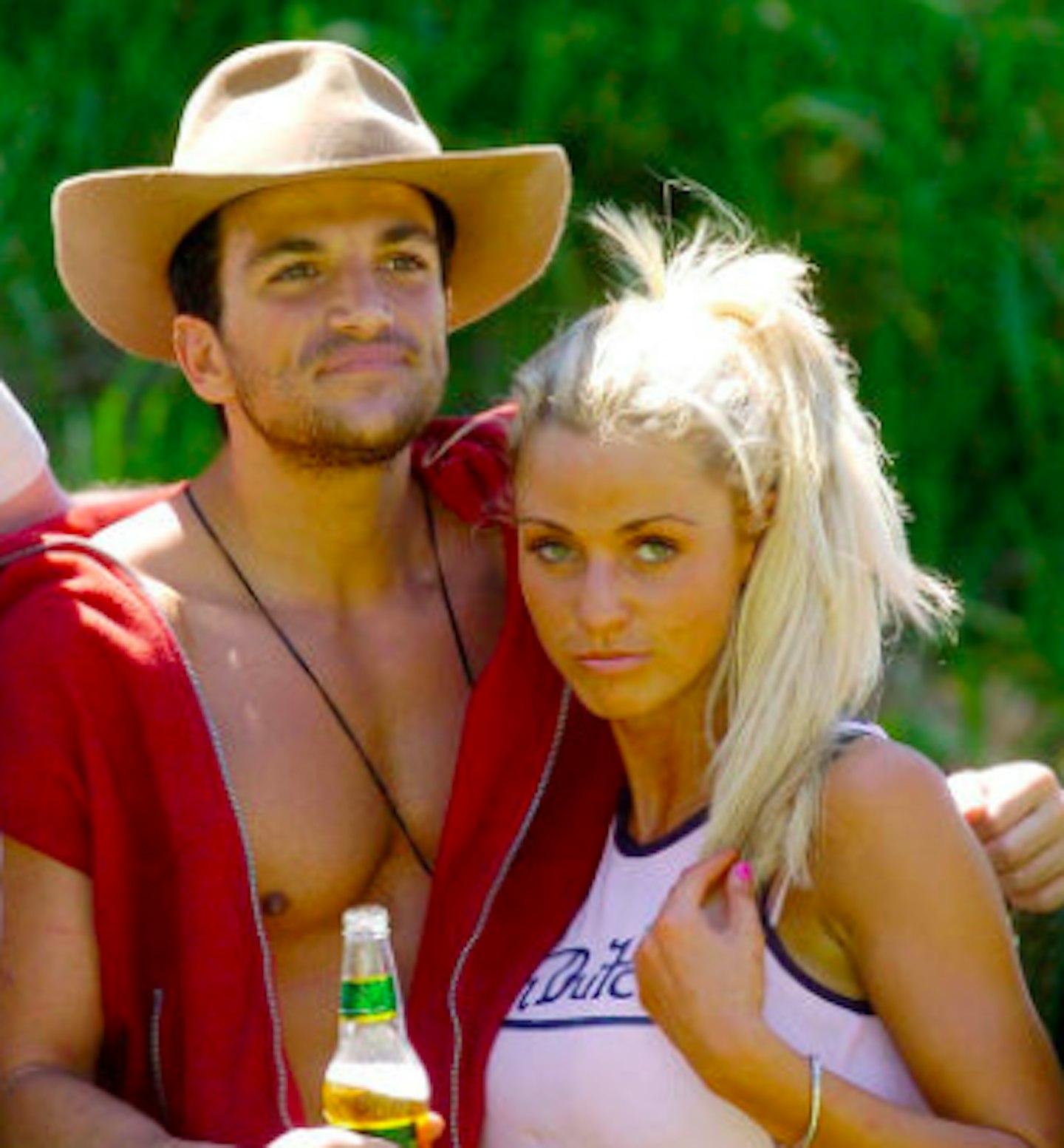 11 of 21
CREDIT: Shutterstock
Peter Andre 2004 - 2009
The nation watched Peter Andre fall for Katie's charms on I'm A Celebrity...Get Me Out of Here! in 2004. The pair then starred in a string of reality TV shows documenting their life after a fairytale wedding. They even released an album of duets, which we'd all rather just forget about. Katie and Peter had two children together, Junior and Princess, during their five years of marriage.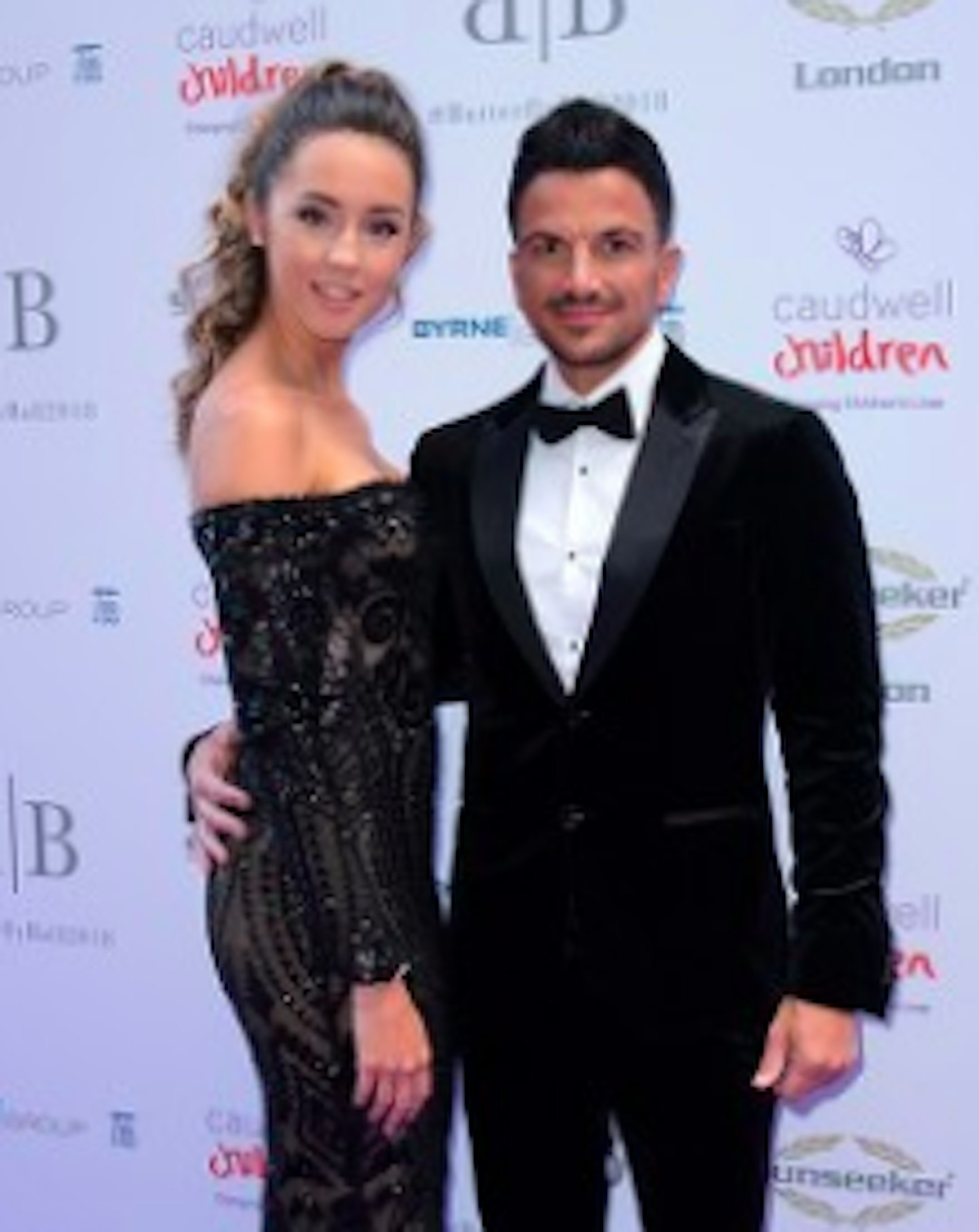 12 of 21
CREDIT: Shutterstock
Peter Andre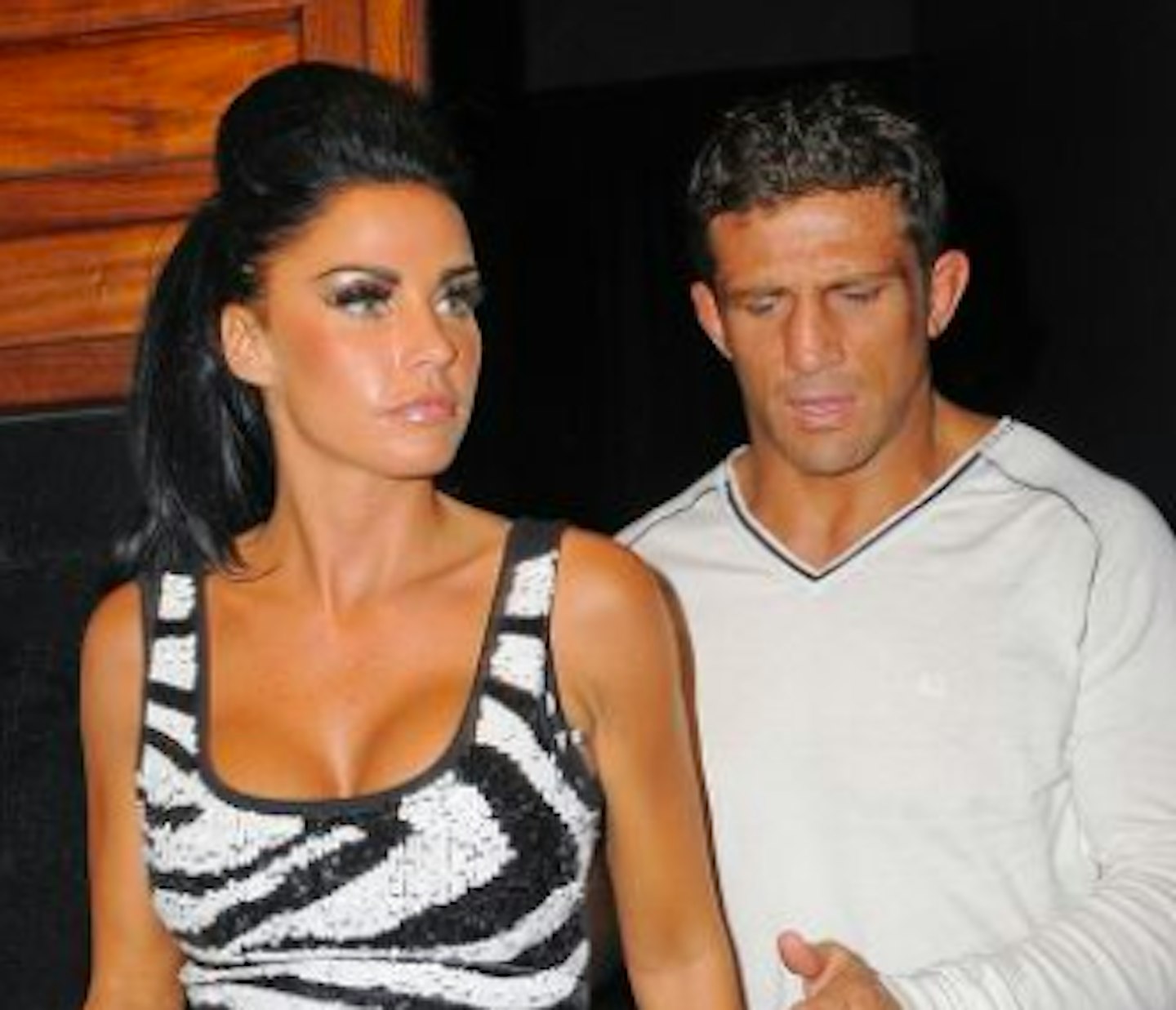 13 of 21
CREDIT: Shutterstock
Alex Reid 2009 - 2011
Katie married cage fighter Alex Reid less than seven months after splitting from Peter Andre. Their wedding was filmed for a TV show, but their marriage only lasted for 11 months. Katie has since admitted that it happened too soon after Peter.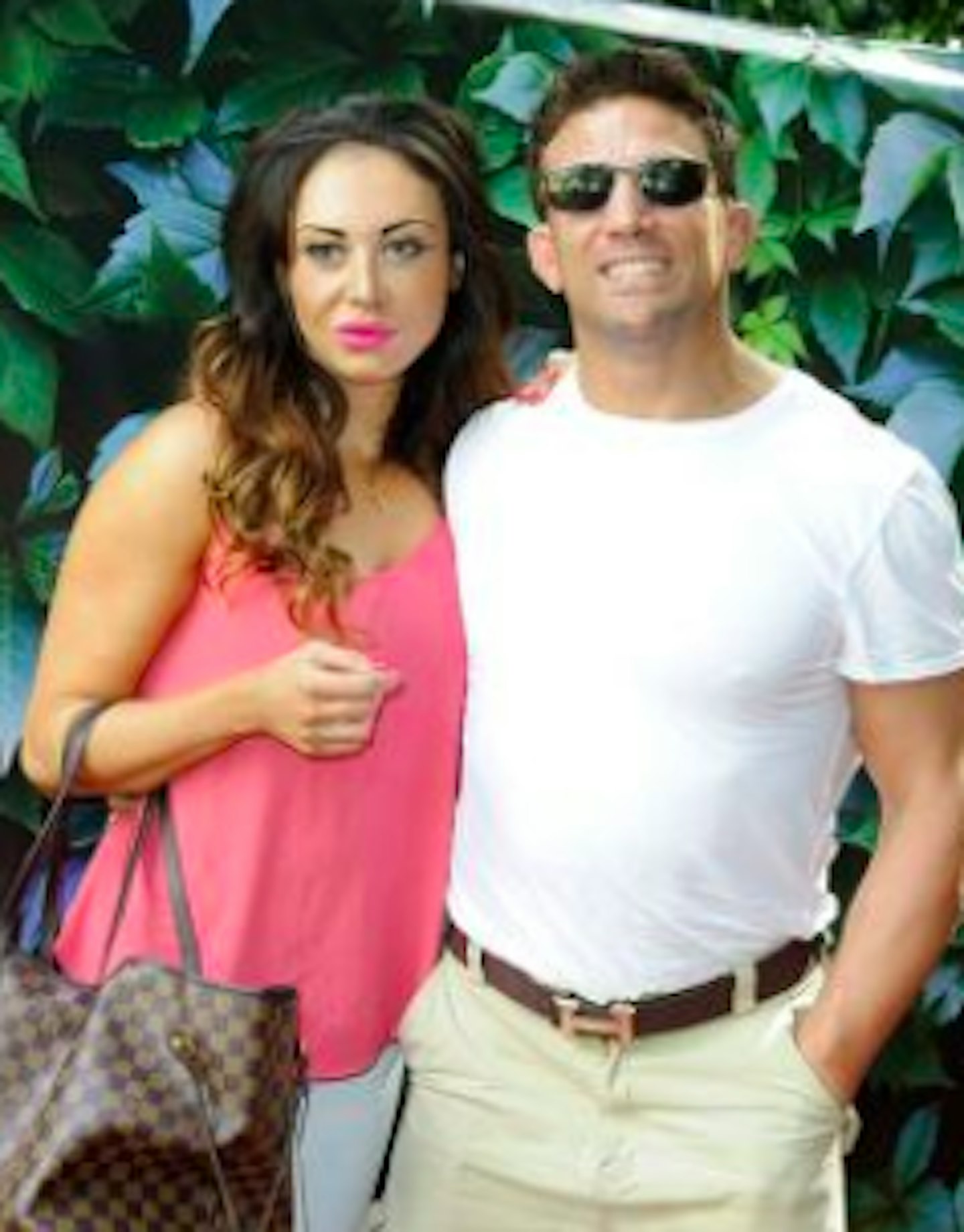 14 of 21
CREDIT: Shutterstock
Alex Reid
Alex went on the star in Celebrity Big Brother and he continues to fight. He's been married to Nikki Manashe since 2013. Most recently, he has been involved in a sex tape allegation - claiming that Katie showed a group of people a video of him performing a sex act. Will the drama ever end? (We hope not.)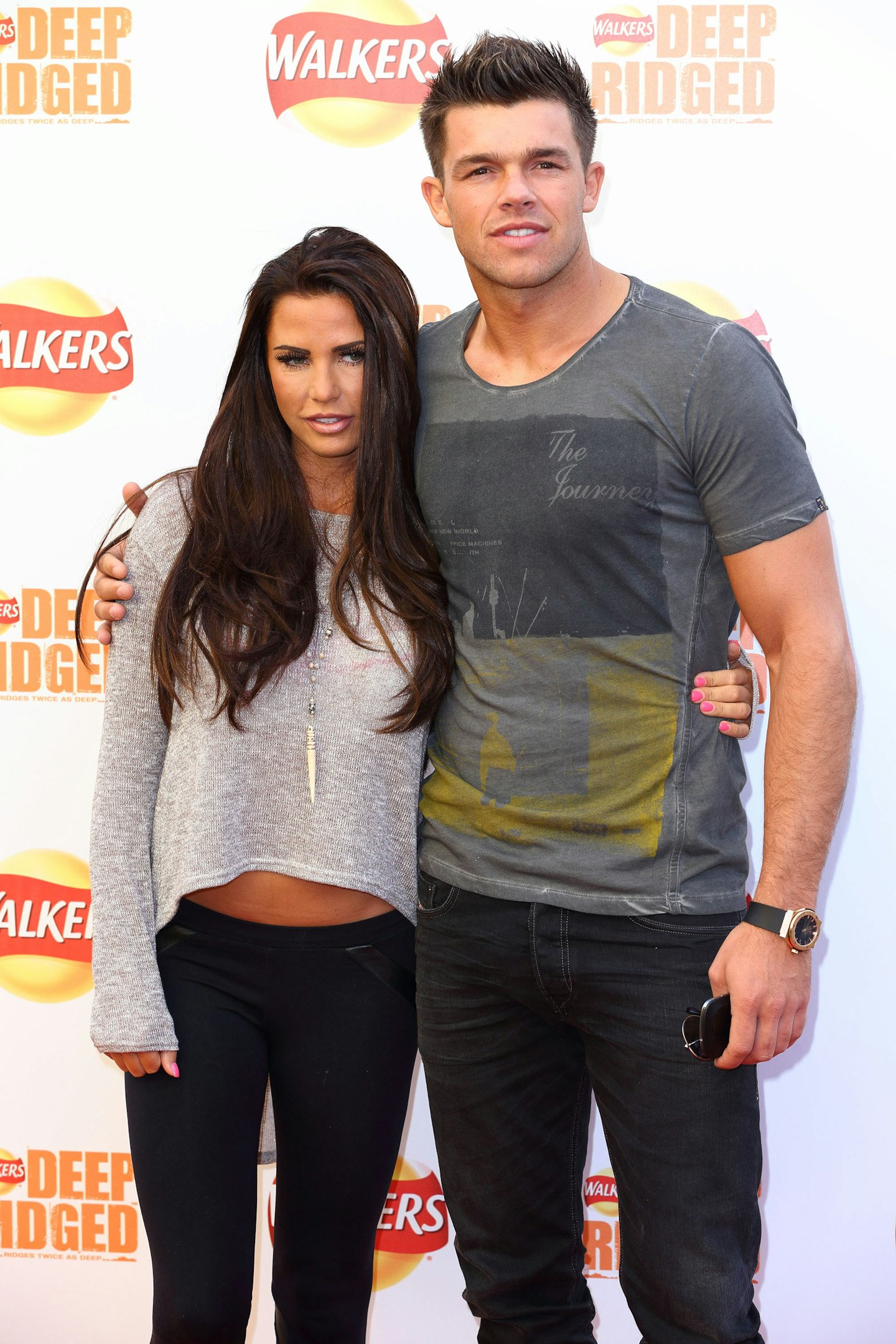 15 of 21
CREDIT: Getty
Leandro Penna- 2011-2012
Katie got engaged to Leandro after a whirlwind romance shortly after splitting from Alex Reid - despite the couple barely being able to communicate thanks to his limited English and Katie's non-existent Spanish (former model Leandro hails from Argentina). Leo said of their split, "Katie's brain is not wired right, or the wires don't connect properly. I don't know what's wrong with her. I was thinking it over recently and one day decided to pack my bags and leave. There was nothing else I could do. She was driving me insane."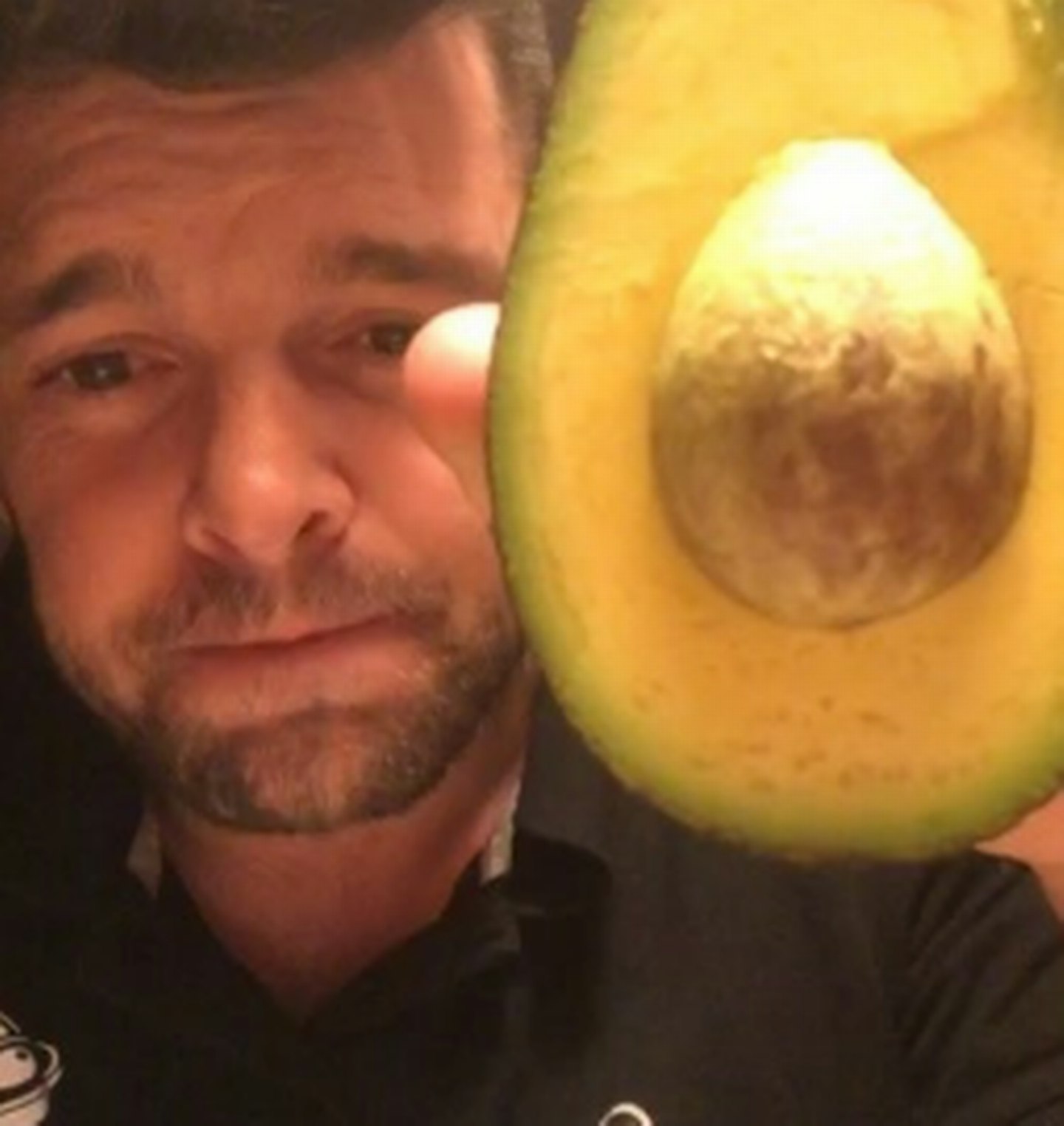 16 of 21
CREDIT: Instagram
Leandro Penna
Since splitting with KP, Leandro has quit fame to return to his native South America and now runs a successful avocado farm and business. Launching in October 2021 he said, "I present my new avocado venture @paltasroyal. Thanks to all the businesses that gave us confidence, to all the avocado-loving customers and to those merchants who have not yet bought them, do not hesitate."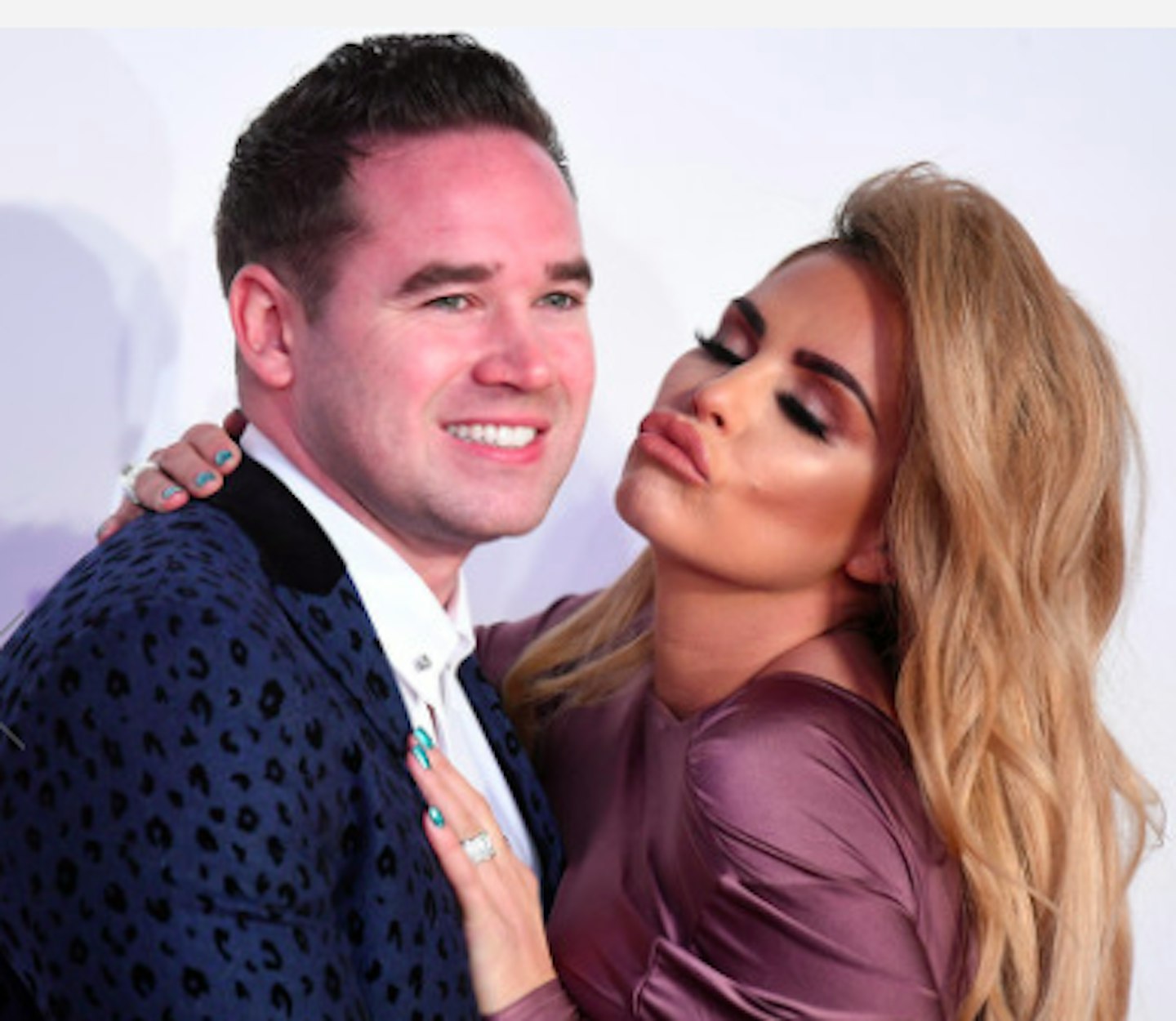 17 of 21
CREDIT: Shutterstock
Kieran Hayler 2012 - 2018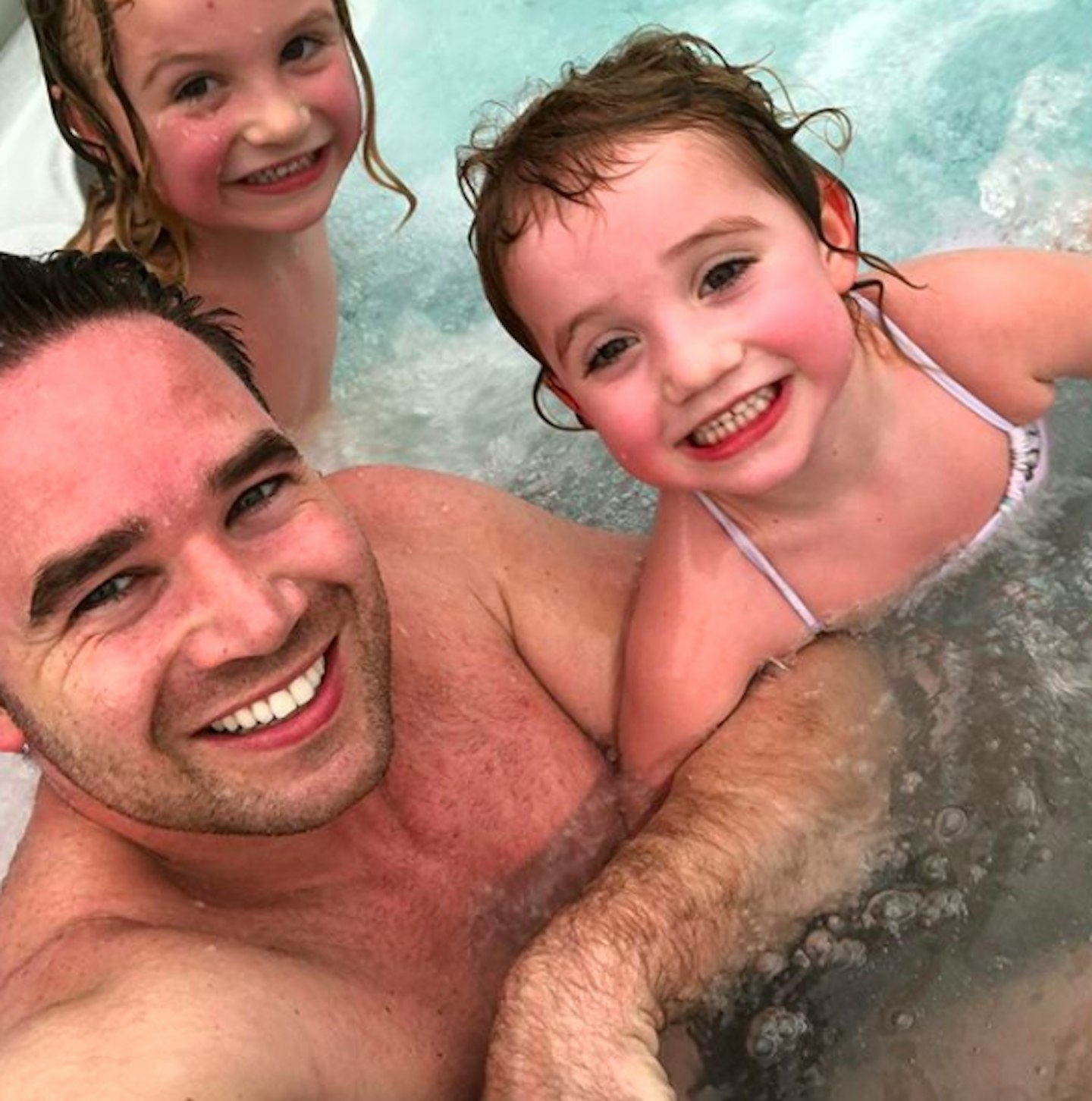 18 of 21
CREDIT: Instagram
Kieran Hayler
Kieran is now engaged to Michelle Pentecost, who he met at the school gates, and is a great dad to Jett and Bunny and Michelle's son from a previous relationship.
19 of 21
CREDIT: Instagram
Kris Boyson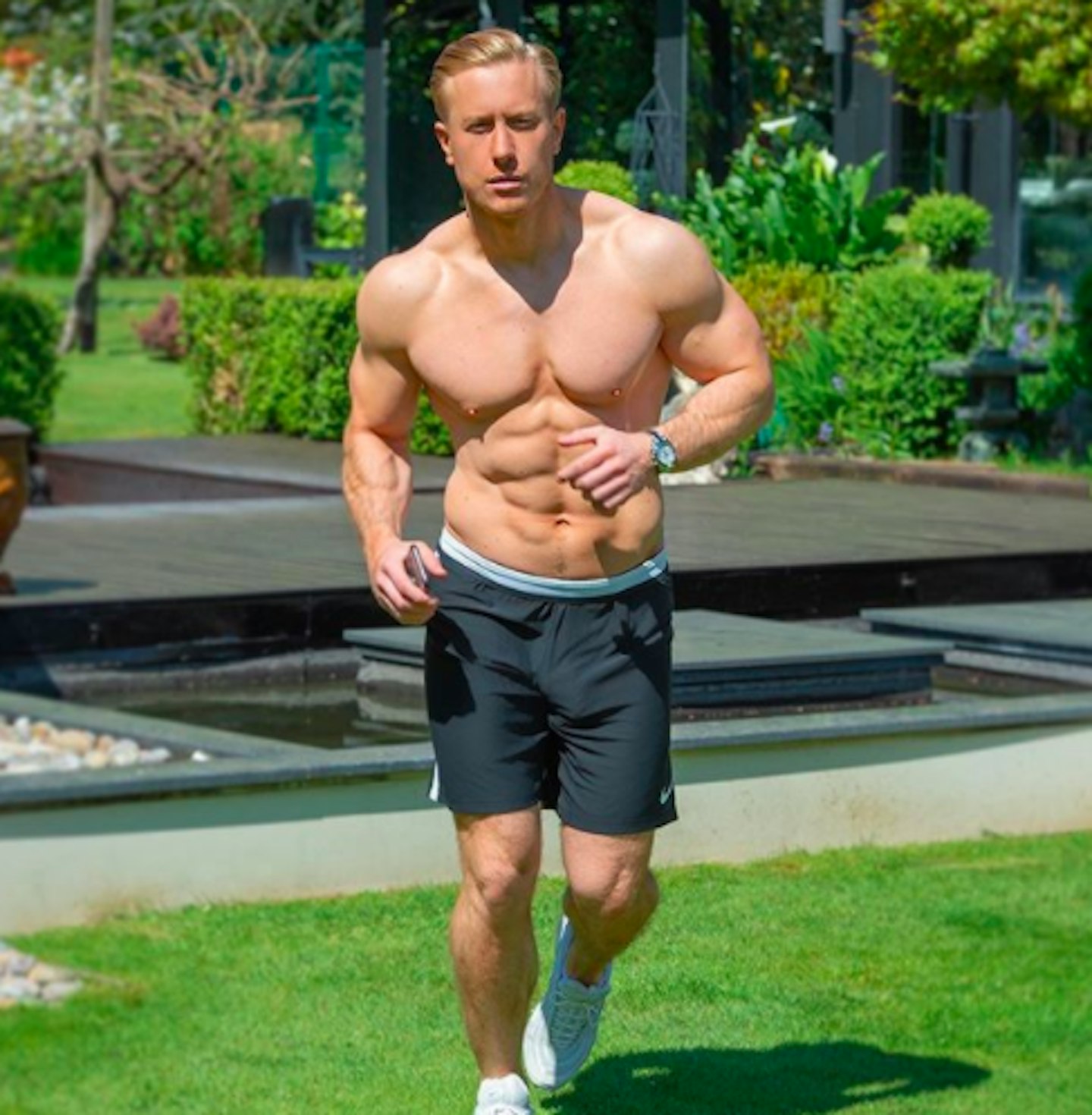 20 of 21
CREDIT: Instagram
Kris Boyson
Kris is still posting insanely buff topless selfies (keep 'em coming, Kris) and his personal training business is thriving. After his split from Katie, he began dating Katie's former pal Bianca Gascoigne, much to Katie's dismay. The couple moved in together within days due to lockdown but split after nearly a year together, citing their hectic work schedules.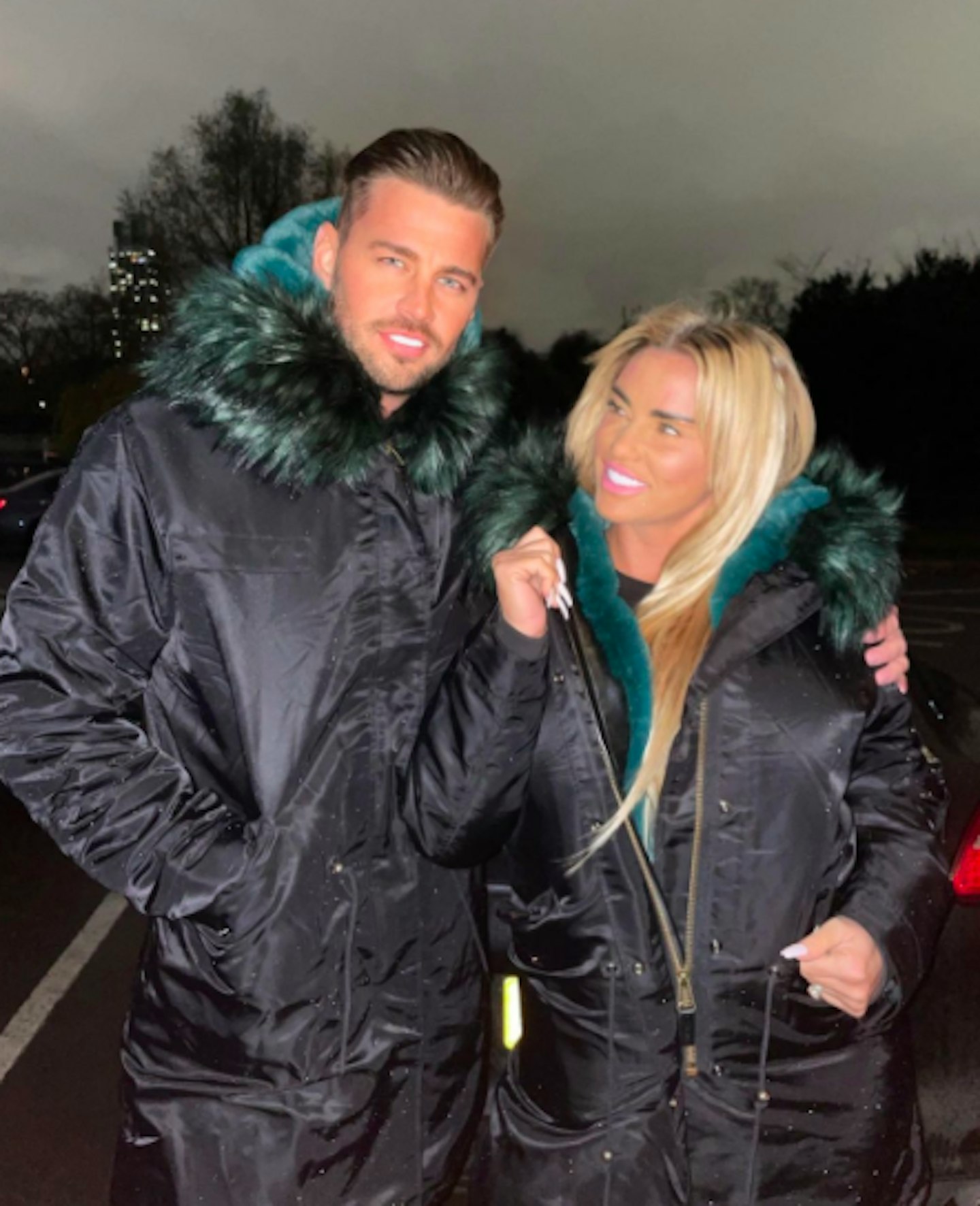 21 of 21
CREDIT: Instagram
Carl Woods - 2020
Could it be fourth time lucky? After months of speculation, Katie and Carl confirmed their engagement in April 2021.
Then, in 2015, Jordan revealed that her best friend Jane Pountney had had an affair with third husband Kieran. They had been friends since Katie was 15, and Jane was maid of honour at her weddings to Kieran and Alex. Katie previously said, "I was a wonderful friend to her – I welcomed her into my family."
In September last year, another former pal, Lauren Goodger, was forced to deny that she had kissed Kris after a night out, during a break in his on/off romance with Katie.
The source adds, "With Katie's past, it's no wonder that the situation with Bianca has touched a nerve. She can't help but feel that so many of the women in her life are out to get one over on her or even replace her.
"That's why she's scared of letting anyone in and has a very tight circle of friends now, because it feels as though she's always putting herself at risk."
Read the juiciest celeb stories in Closer magazine each week.
Can't get to the shops? No problem - find out how we can bring Closer magazine to you.