I'm a Celebrity...Get Me Out of Here! has run for EIGHTEEN years -that's crazy, right? Over that time we've seen over 200 contestants enter the jungle.
And with series 19 set to air on our screens this weekend (an unequivocal signifier that Christmas is on the way) it's easy to get swept up in the excitement of new faces, potential love stories and Bushtucker trials. But some of the absolute gems from I'm a Celeb were from the vintage series', when everyone took themselves a little less seriously and we really had no idea that it would go on to run as long as it is.
It nearly killed us, but we looked up every celeb from series one - seven to see where they're at now.
CHECK OUT: I'm a Celebrity . . . where are the campmates now?
CLOSER - I'm a Celebrity - where are they now?
1 of 74
CREDIT: Shutterstock
Tony Blackburn, Series 1
Legendary BBC broadcaster Tony Blackburn was the first ever celeb to win the series! He's still going strong on the radio with his Golden Hour show every Friday on Radio 2, where his cheery disposition continues to shine out of our speakers.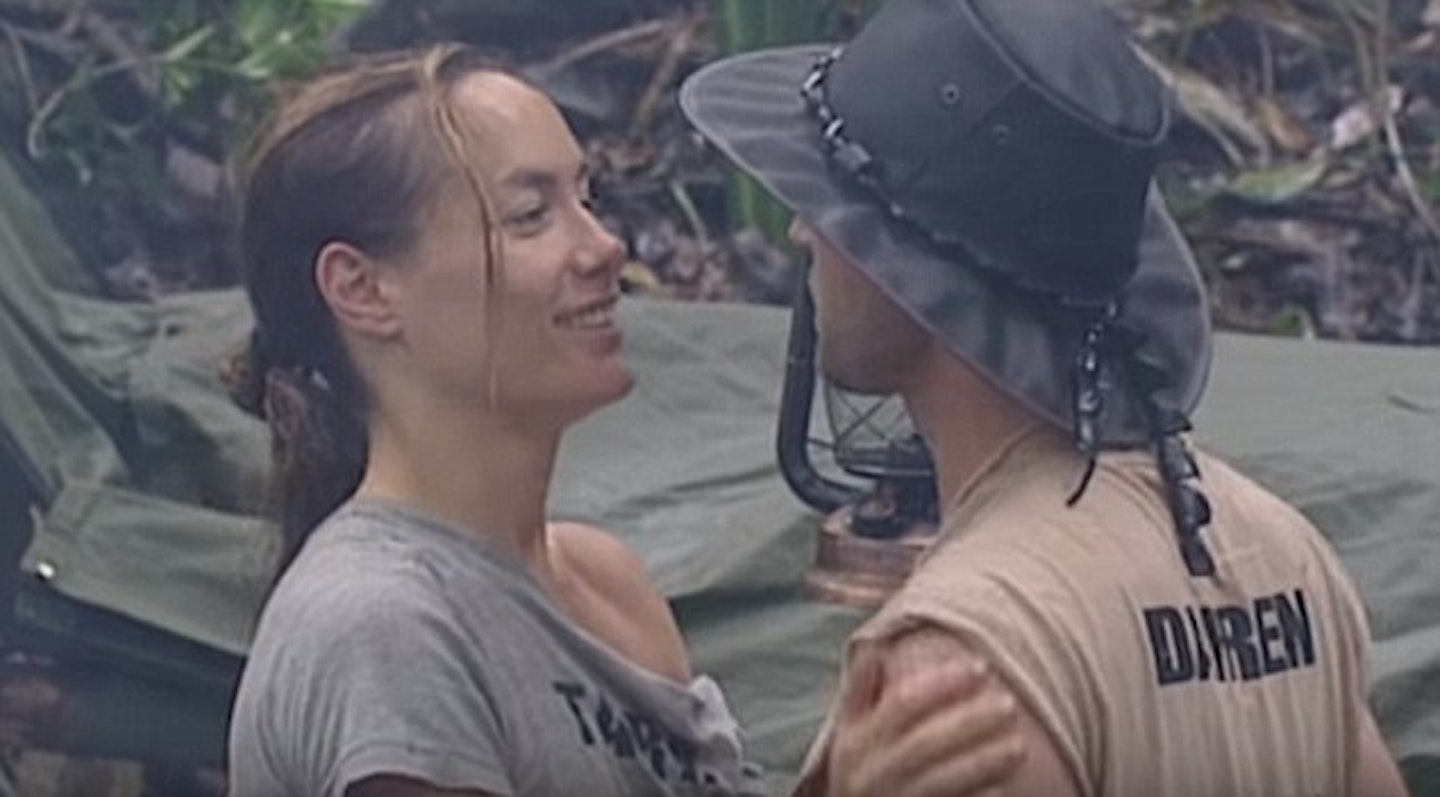 2 of 74
CREDIT: ITV
Tara Palmer Tompkinson, Series 1
The original It girl of the '90s, TPT brought her feisty, fun, flirty personality to camp and came runner up. The troubled socialite went on to take part in Comic Relief Does Fame Academy and become a patron for an autism charity. She sadly died in 2017 following a brain tumour diagnosis and further health problems.
3 of 74
CREDIT: ITV
Christine Hamilton, Series 1
Christine Hamilton proved to be a politician with personality (whodda thought?!) when she came third place in series 1. She won Celebrity Masterchef in 2010 and enjoyed a couple of stints in panto! But she is still very much a political campaigner at heart.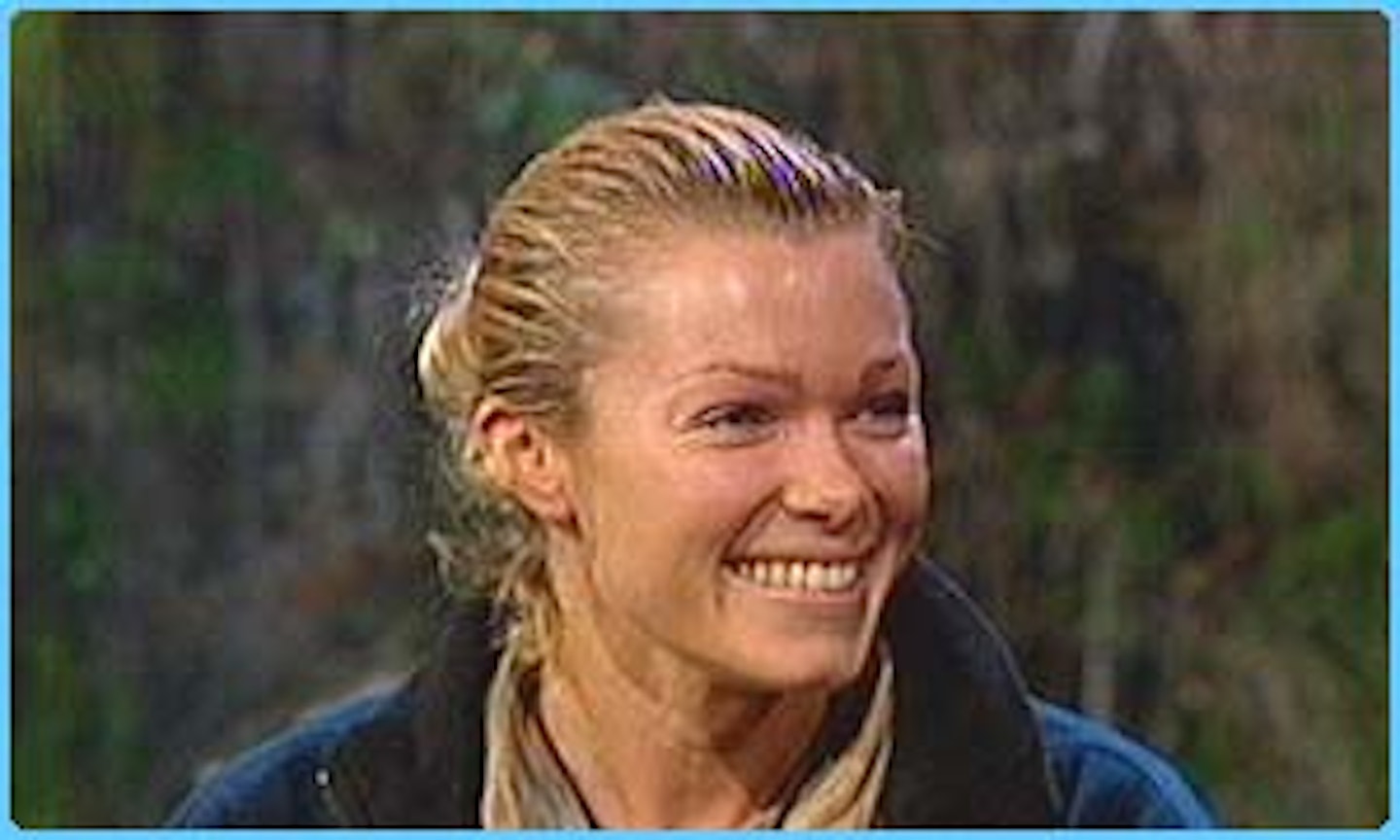 4 of 74
CREDIT: ITV
Nell McAndrew, Series 1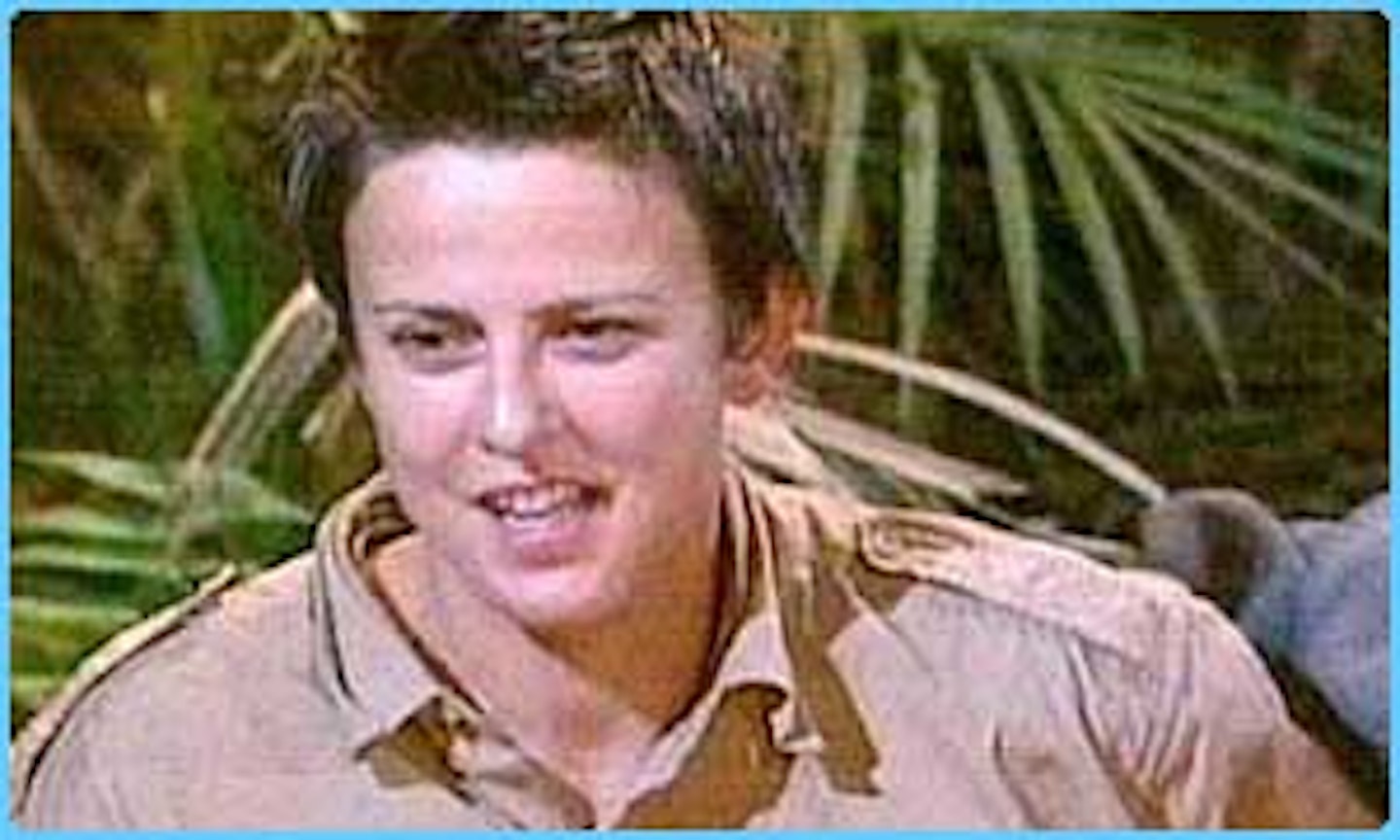 5 of 74
CREDIT: ITV
Rhona Cameron, Series 1
The Scottish standup comedian and LGBT activist left the jungle in 5th place. She knew how to voice her opinions, especially to fellow contestant Nigel Benn. She appeared in Celebrity Wife Swap in 2009 and continues to campaign.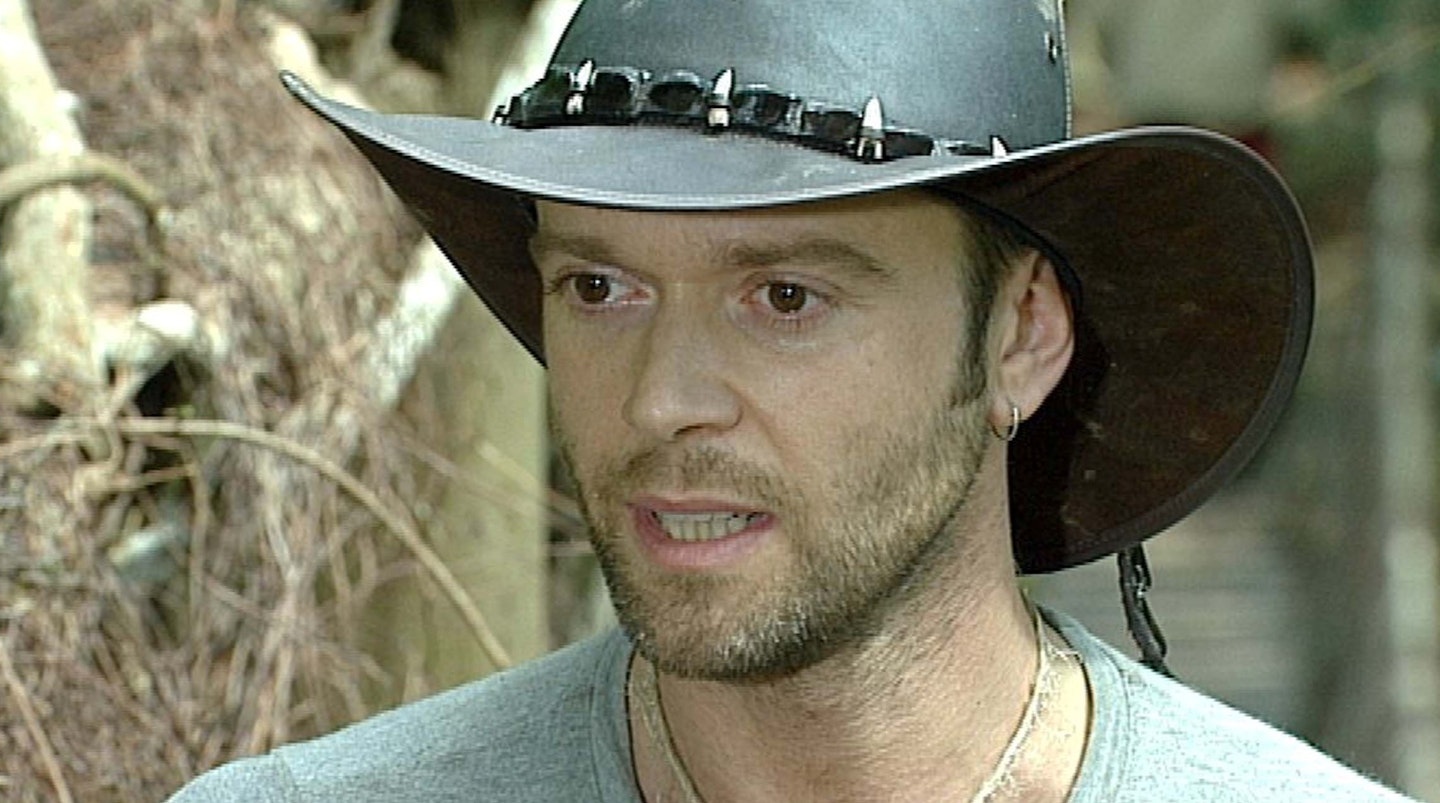 6 of 74
CREDIT: ITV
Darren Day, Series 1
Love rat Darren Day struck up an 'intimate' friendship with Tara PT in the jungle and wasn't afraid to ruffle a few feathers. He's made a lot of appearances in musicals like Grease and has three kids with his wife Hear'Say singer Suzanne Shaw. So maybe we can call him a reformed love rat now?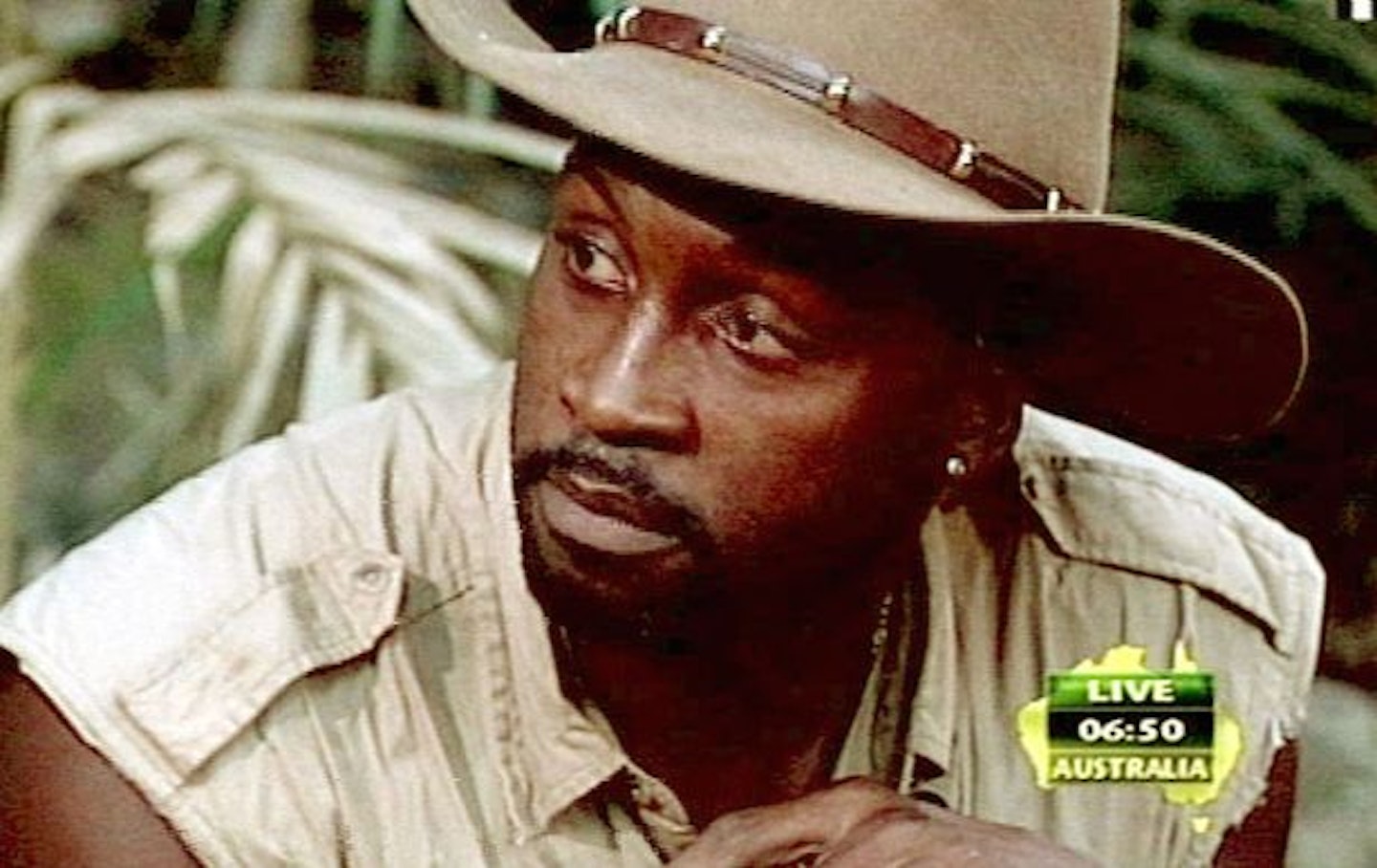 7 of 74
CREDIT: ITV
Nigel Benn, Series 1
Former professional boxer Nigel Benn certainly packed a few punches (not literally!) in the jungle. He works with Christian groups, charities and boxing organisations around the world. We're guessing he doesn't Skype with fellow ex-contestant Rhona.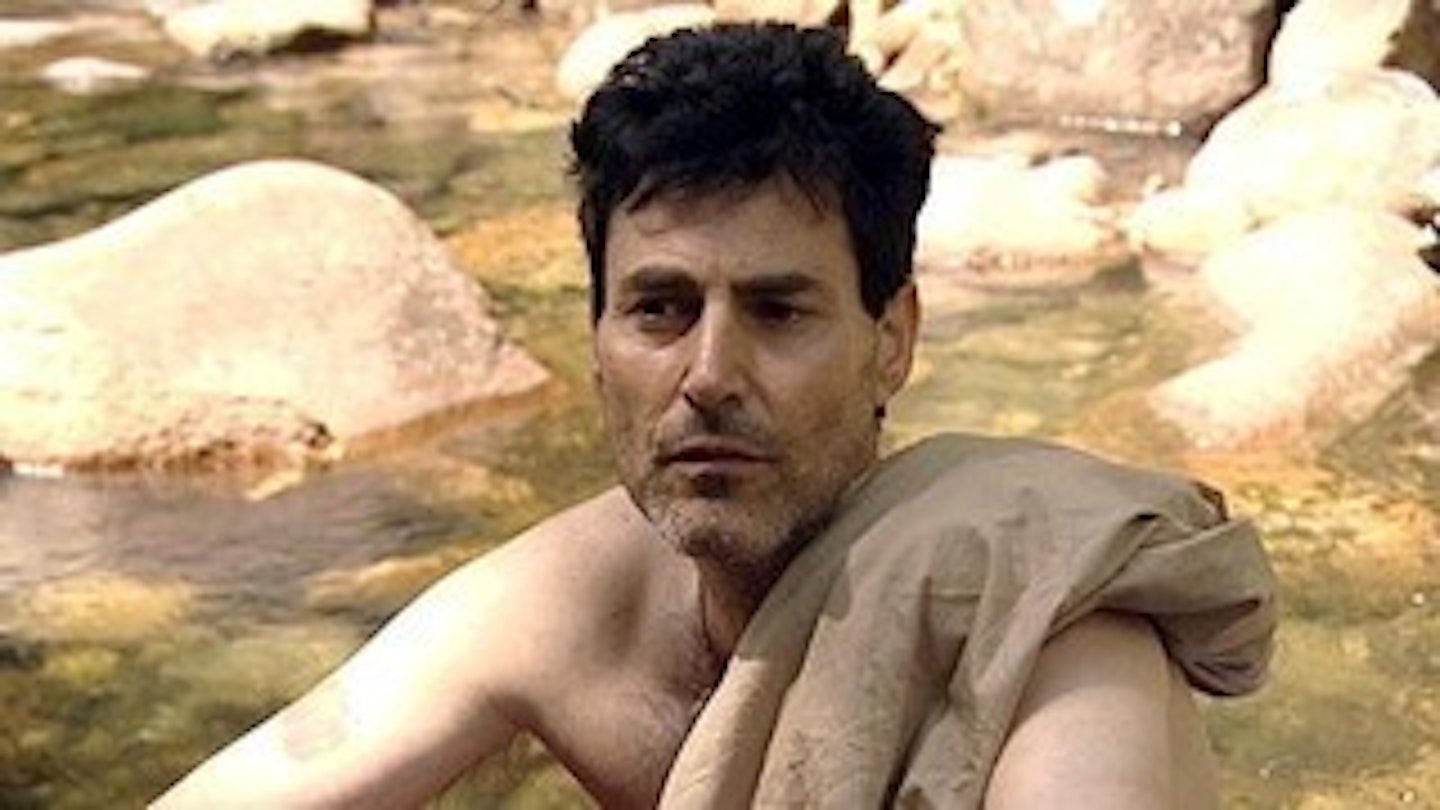 8 of 74
CREDIT: ITV
Uri Geller, Series 1
Illusionist, self-proclaimed psychic and infamous spoon-bender Uri Geller brought some weird but wonderful moments to the jungle. He very recently revealed how he used his psychic powers to help the American government and claims to have a shared interest of spoon bending with our own prime minister. Errrm, still very much an 'interesting' fella then...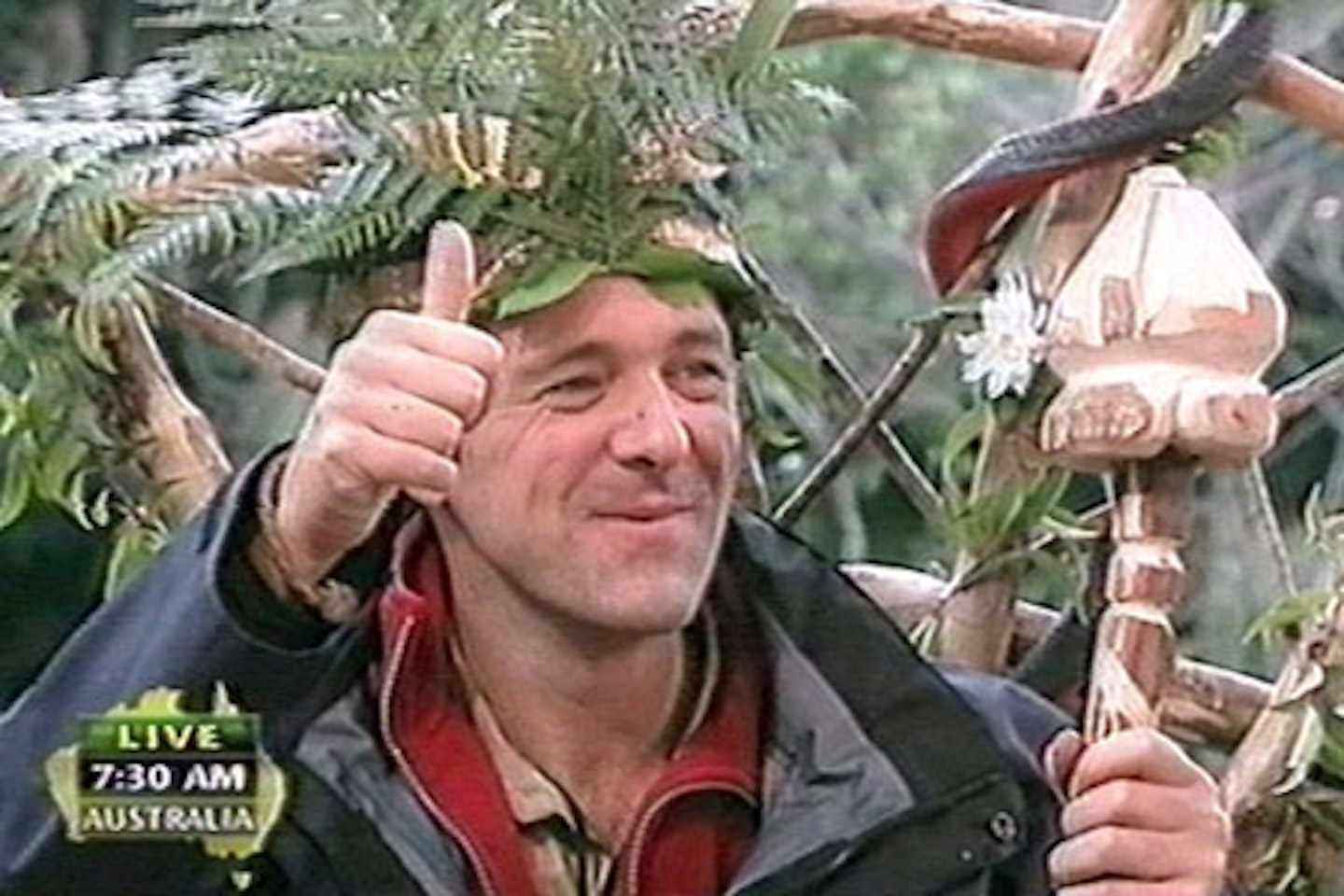 9 of 74
CREDIT: ITV
Phil Tufnell, Series 2
Cricketing legend and broadcaster Phil Tufnell won the biggest game of his life and was crowned King of the Jungle in series 2. You'll have seen him in loads of our other favourite TV shows, like The Chase, All Star Mr & Mrs and The Jump.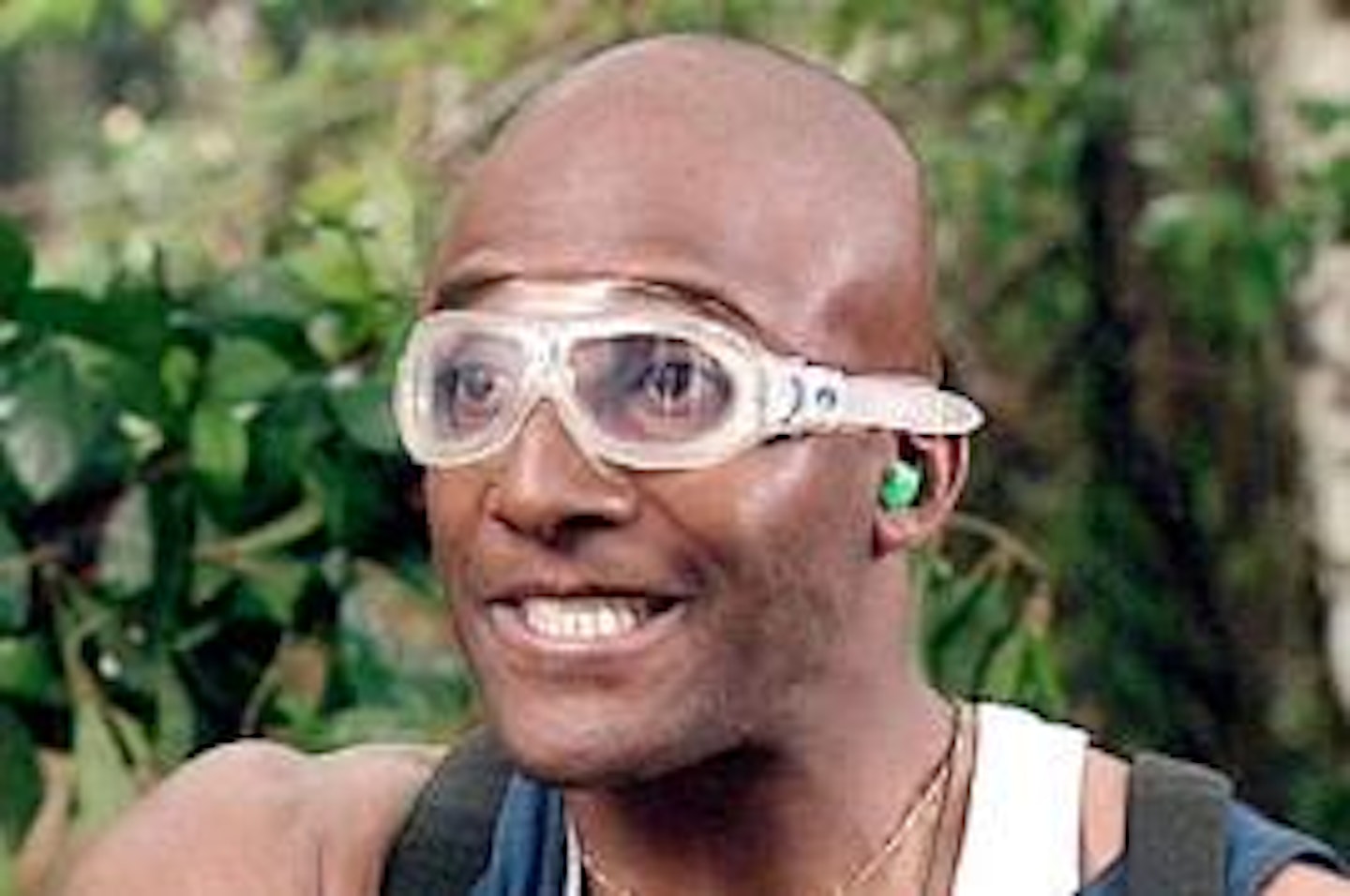 10 of 74
CREDIT: ITV
John Fashanu, Series 2
Professional footballer and '90s TV show Gladiators presenter John Fashanu conquered his fear of heights in the jungle by climbing up a SUPER high rope bridge. He was the runner up of series 2 and went on to present a few failed TV shows and take part in the Come Dine With Me footy special.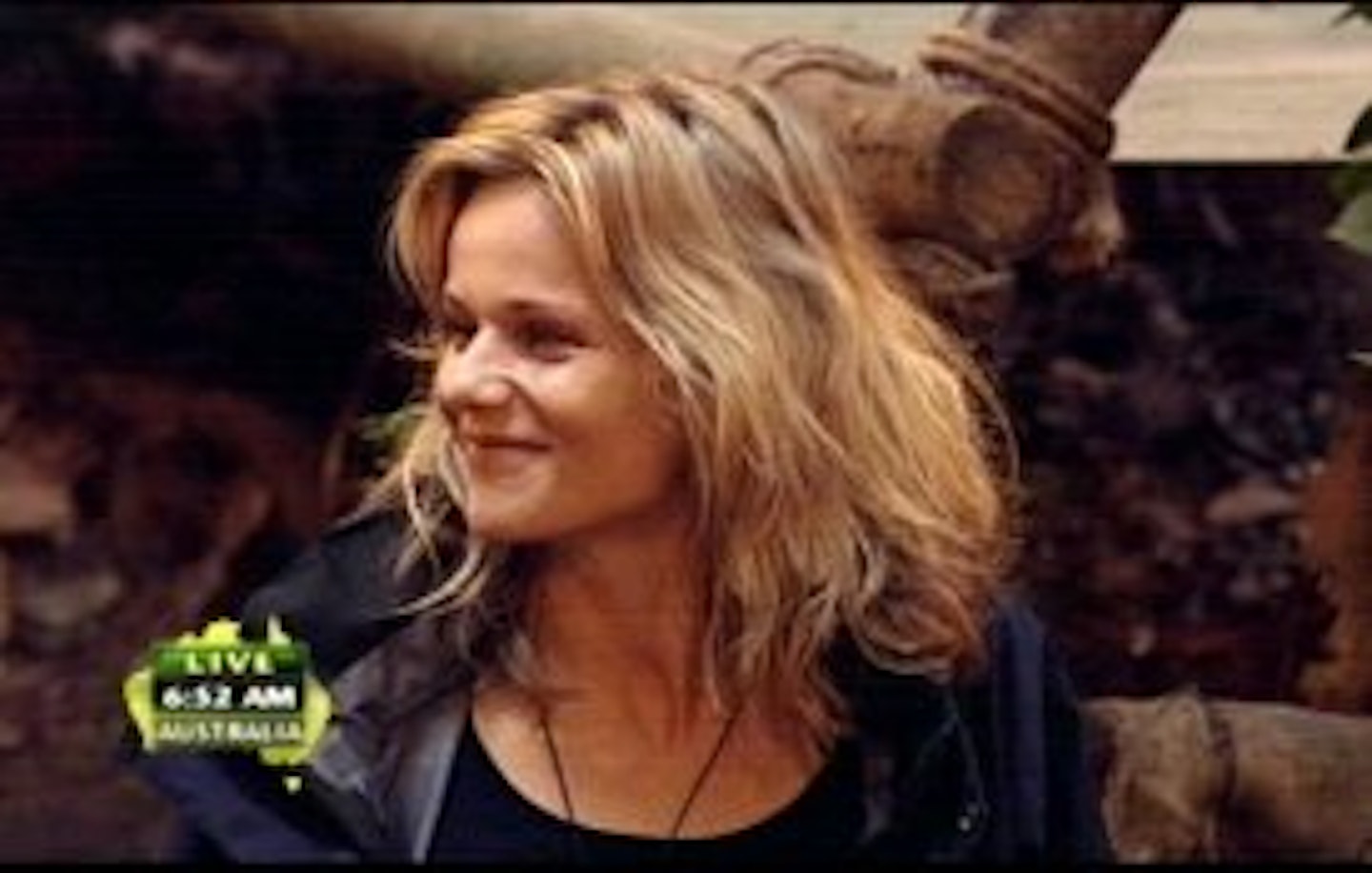 11 of 74
CREDIT: ITV
Linda Barker, Series 2
We of course all know lovely Linda Barker from Changing Rooms. The interior designer thrived in the jungle with her permanently positive attitude and she left in third place. She then presented 60 Minute Makeover and took part in The Splash! and Come Dine With Me.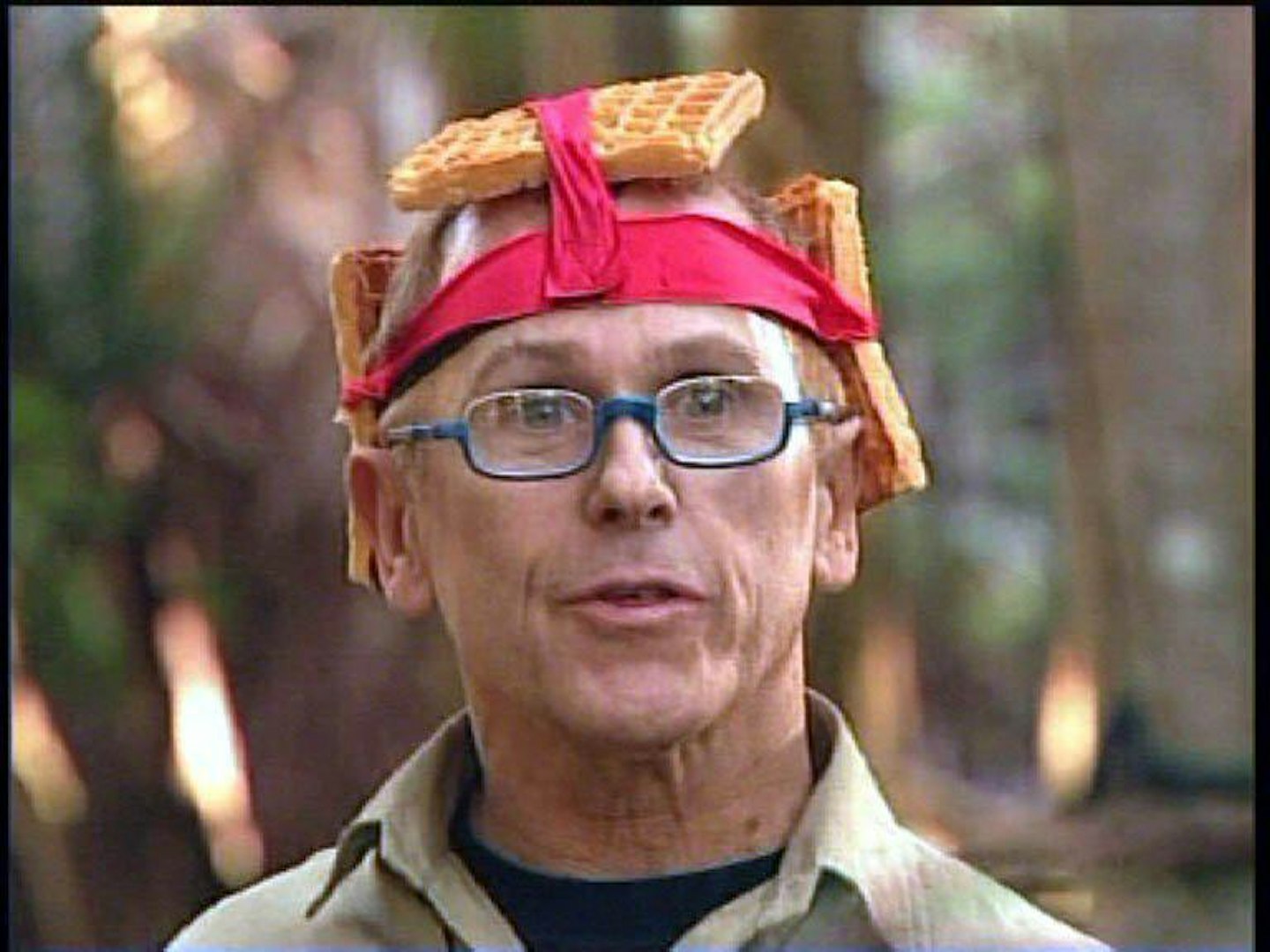 12 of 74
CREDIT: ITV
Wayne Sleep, Series 2
We cruelly voted for ballet dancing hero Wayne Sleep OBE to crawl through a tunnel of rats with waffles strapped to him. He really caught the bug for reality TV and was recently seen flashing the flesh in Celebrity Big Brother 2018.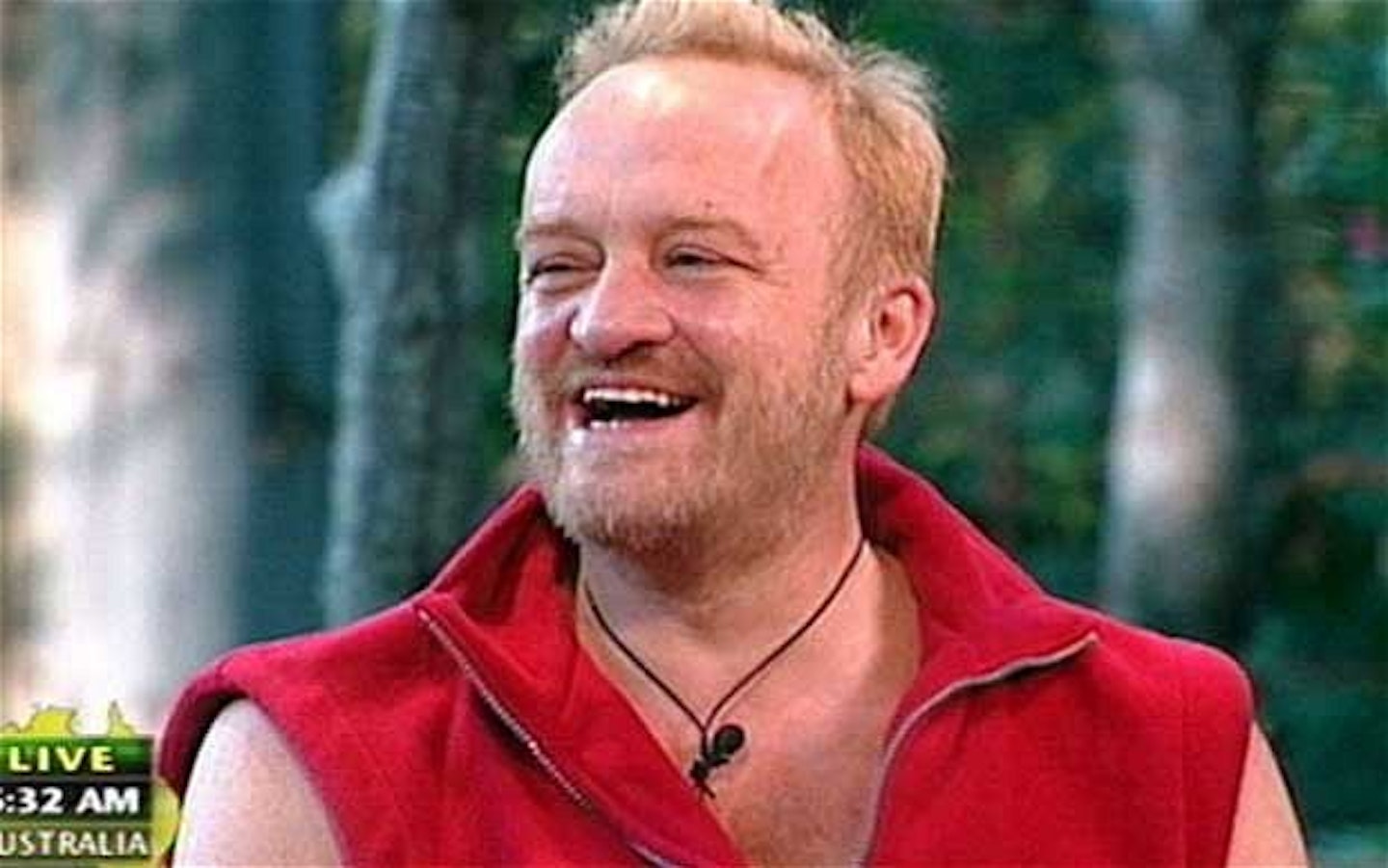 13 of 74
CREDIT: ITV
Antony Worrall Thompson, Series 2
Celebrity chef and Ready Steady Cook star Antony WT led the sausage revolution to get the camp some food in series 2. After the jungle, Antony hosted Saturday Kitchen and Great British Menu. A foodie through and through.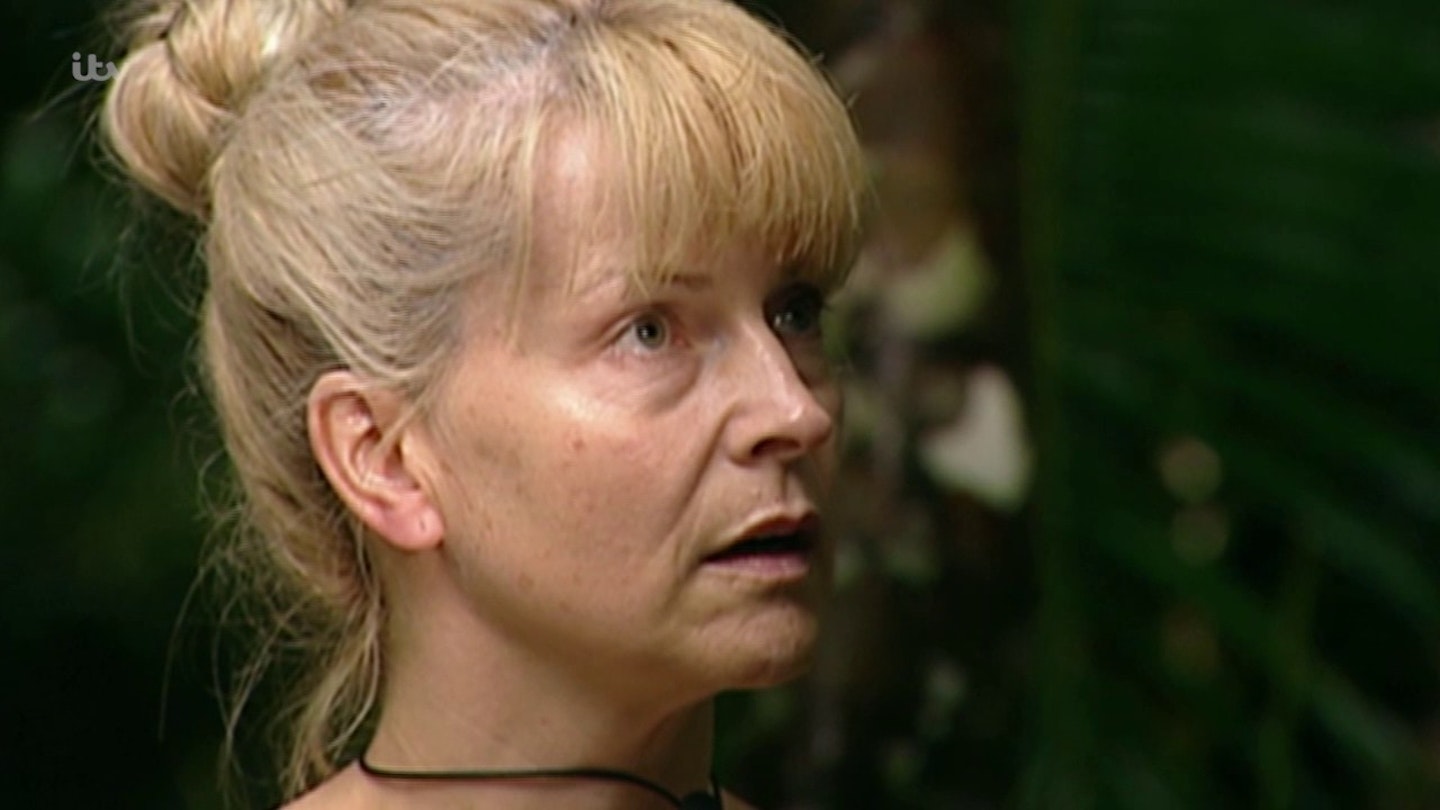 14 of 74
CREDIT: ITV
Toyah Wilcox, Series 2
Toyah swam through a stinky bog for a Bushtucker Trial during her time in the jungle. The '70s and '80s Aussie pop star is still making music and performing on stage.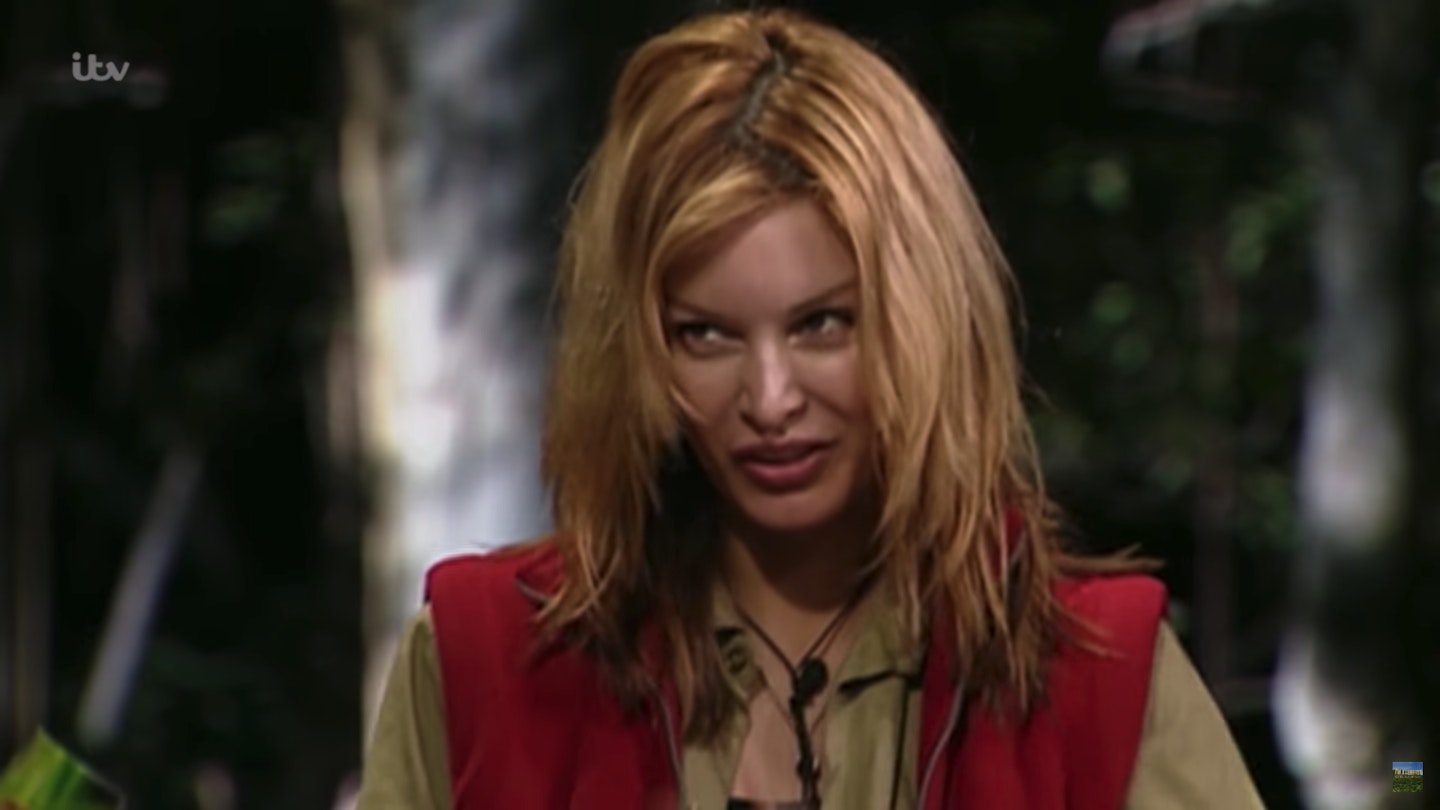 15 of 74
CREDIT: ITV
Catlania Guirado, Series 2
Poor Catlania Guirado had to swim through a murky swamp of crocs and snakes yet she STILL only came in seventh place! Beyond a few more modelling and TV presenting gigs, she launched Guirado Designs accessories and splits her time between London and LA.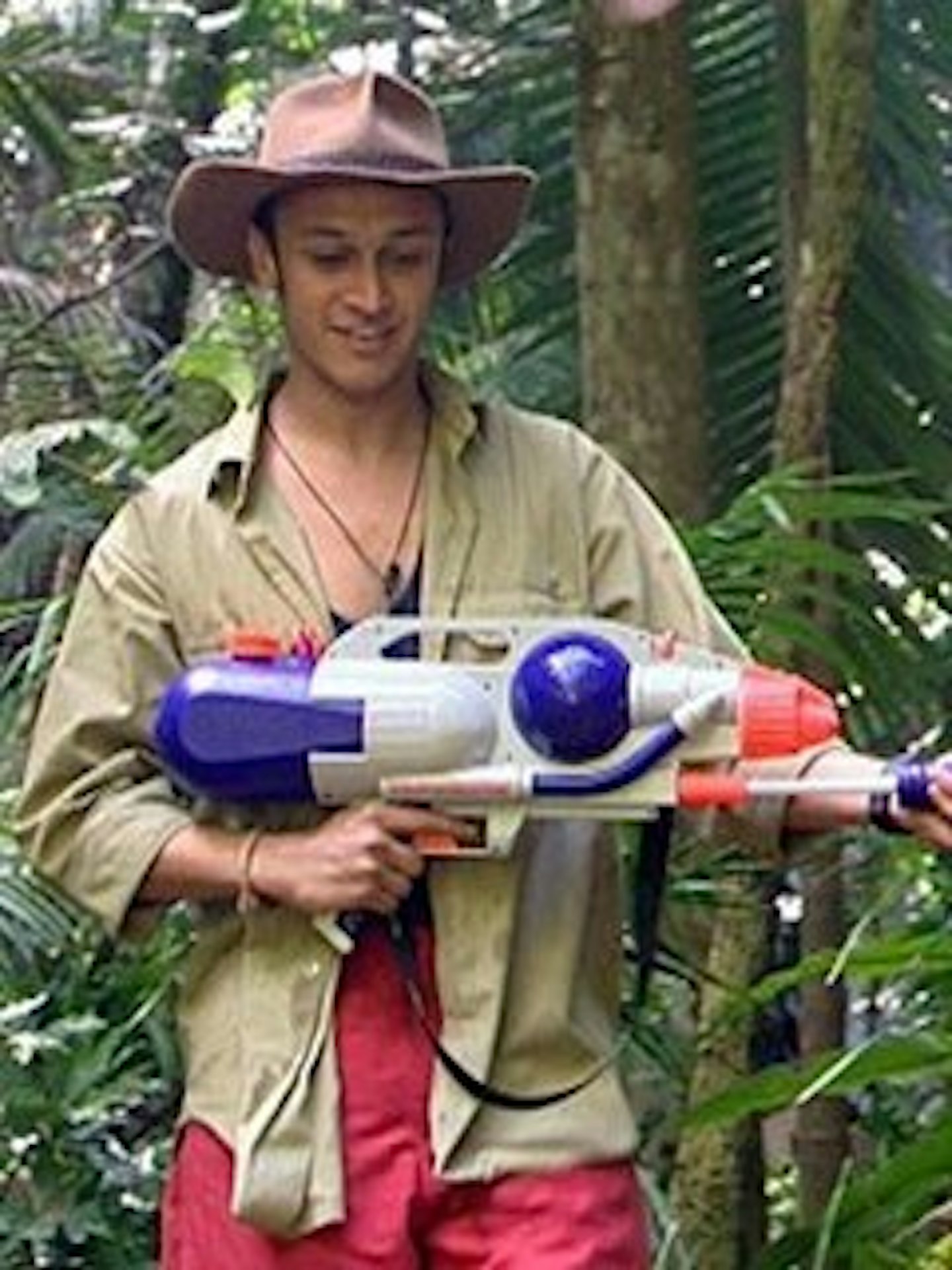 16 of 74
CREDIT: ITV
Chris Bisson, Series 2
We knew Chris as Vikram Desai from Corrie before he entered the jungle. He didn't make much of an impact in there but his acting career took off afterwards when he started playing Kash Karib in Shameless then Jai Sharma in Emmerdale. Some people just thrive more when there are no creepy crawlies around.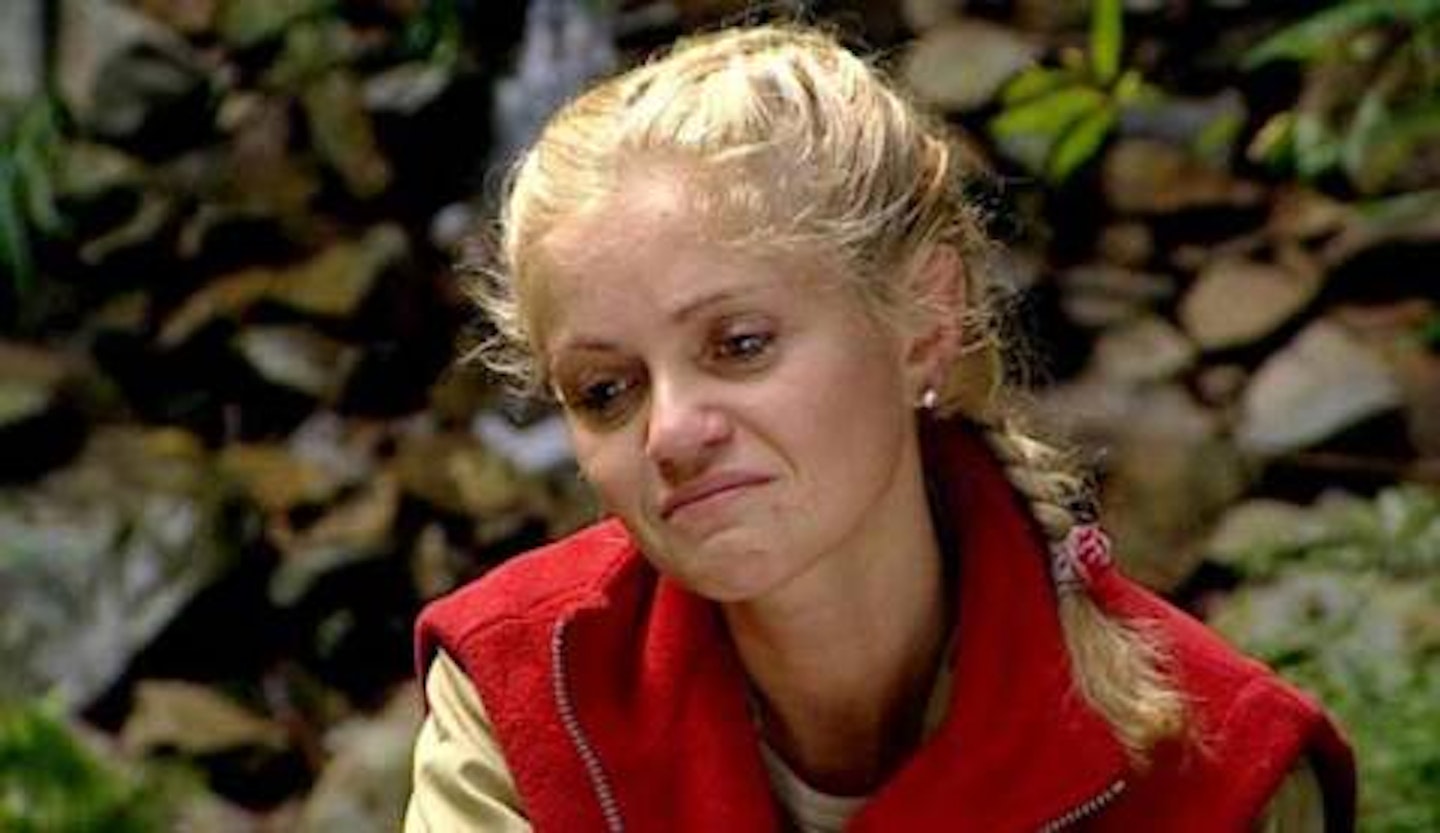 17 of 74
CREDIT: ITV
Danniella Westbrook, Series 2
EastEnders star Danniella Westbrook found it super tough to be away from her family in the jungle and she decided to leave camp. She has since returned to Albert Square as Sam Mitchell on a few occasions (watch this space for more...) and was a contestant in Celebrity Big Brother 2016.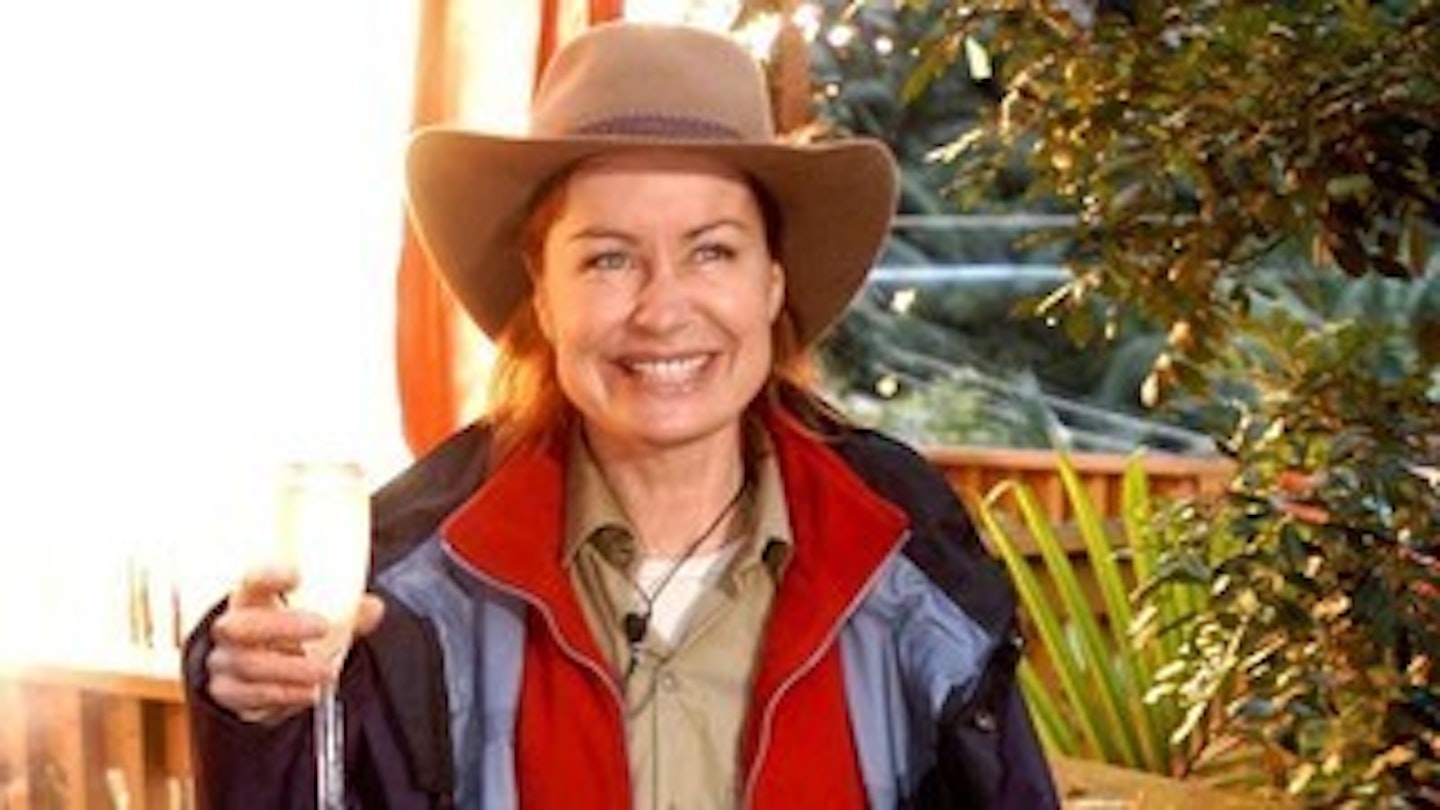 18 of 74
CREDIT: ITV
Sian Lloyd, series 2
Sunny Sian Lloyd is the ITV weather presenter we all relied on to give us good news for the week ahead. After her shock exit as the first person to be voted out of the jungle, Sian continued presenting the weather up until 2014. She appeared on Celebrity First Dates a couple of years ago following her eight year marriage breakdown. We forecast love for Sian's future!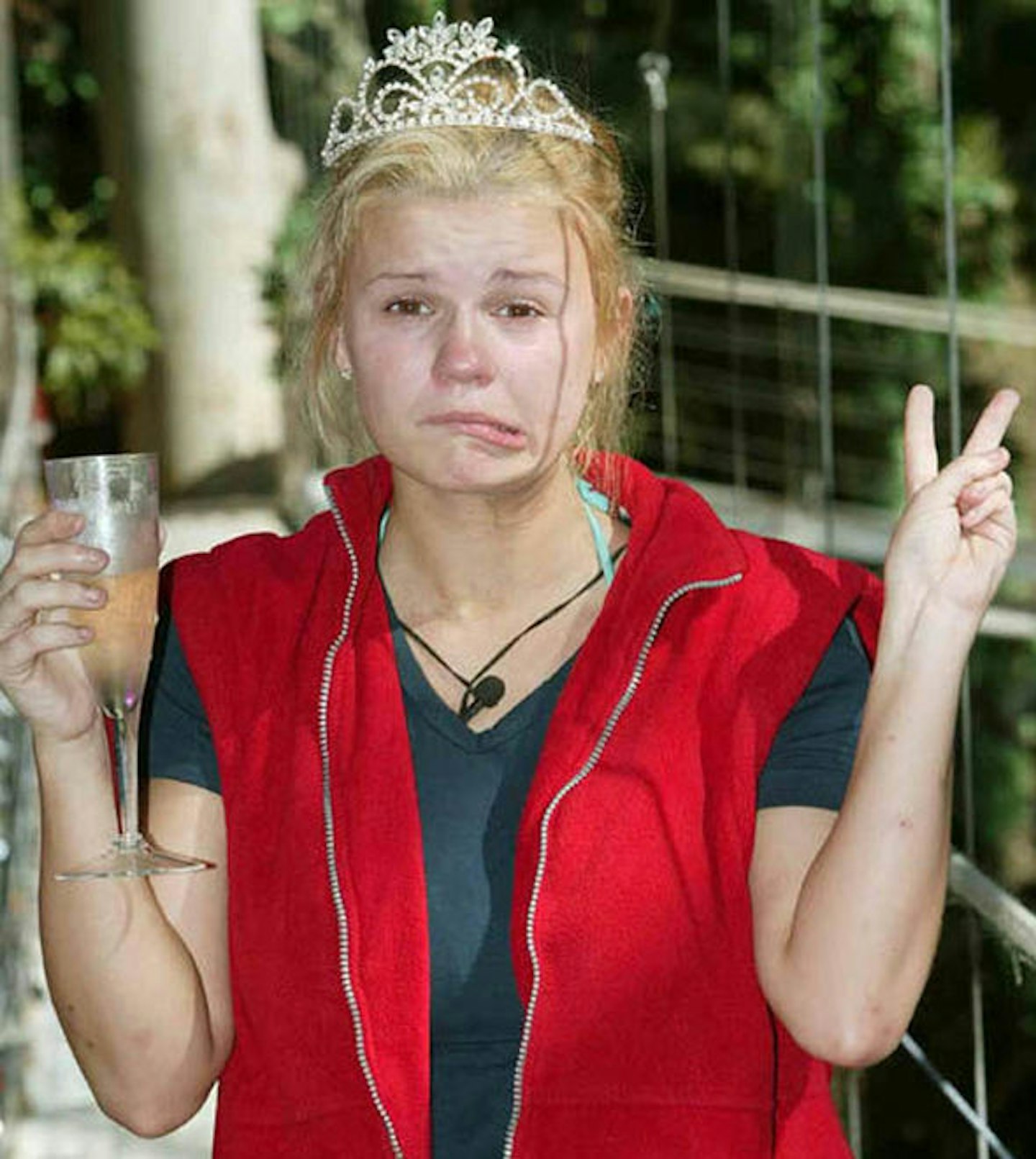 19 of 74
CREDIT: ITV
Kerry Katona, series 3
Queen of the jungle Kerry Katona won the nation's hearts in the jungle, with her big heart and down to earth attitude. She opened up about her time in girlband Atomic Kitten, which she since reunited with in 2012 before leaving again last year (keep up!). She's been on the telly LOADS and regularly speaks on ITV's Loose Women. We're still team Queen Kerry!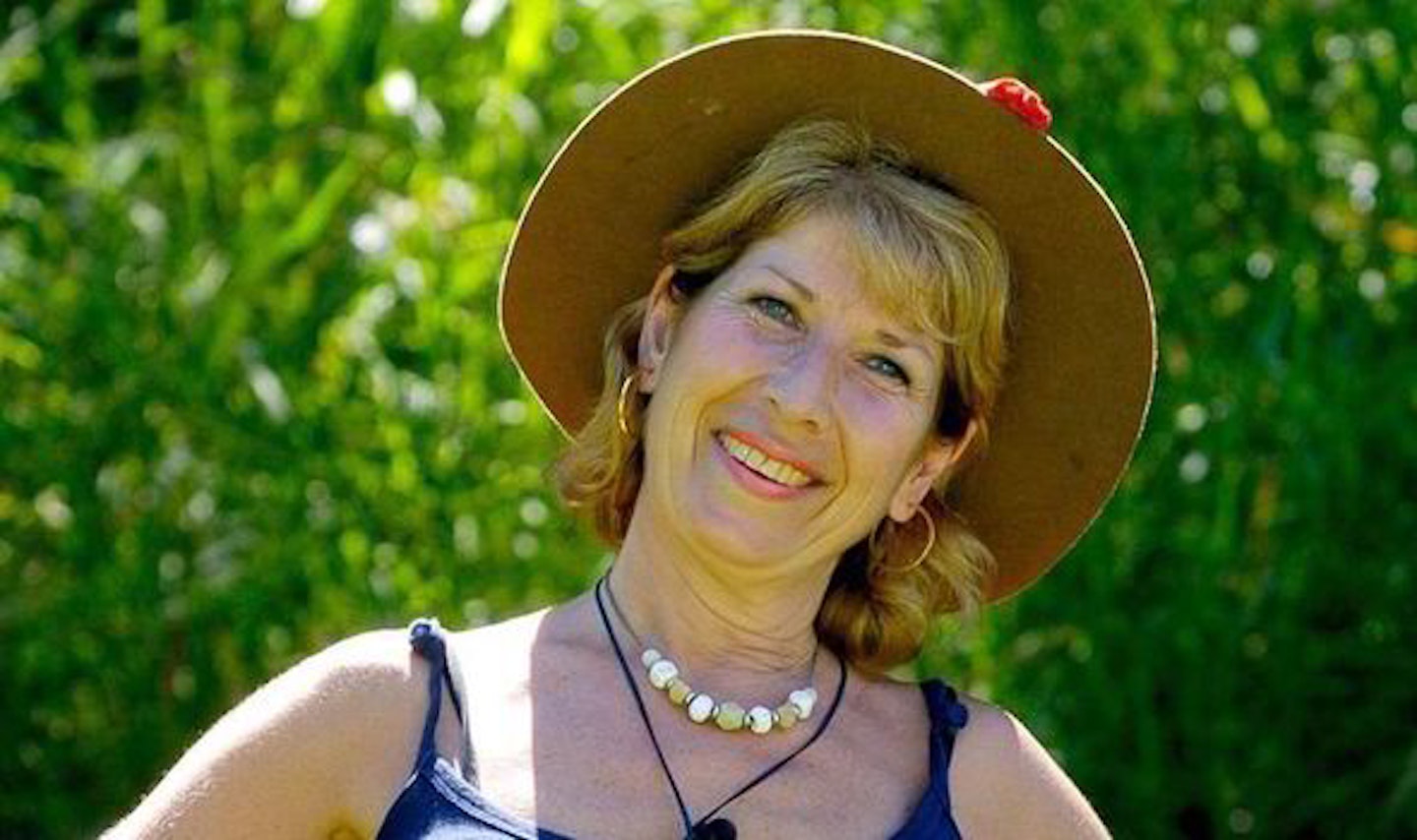 20 of 74
CREDIT: ITV
Jennie Bond, Series 3
Her majesty Jennie Bond was the BBC correspondent and news anchor until 2003. She then became the runner up in I'm A Celeb series 3 after being buried alive AND chowing down jungle creatures in the Bushtucker Trials. She has appeared in a few TV shows since but tends to lead a fairly quiet life (probably chilling out with the queen and co.).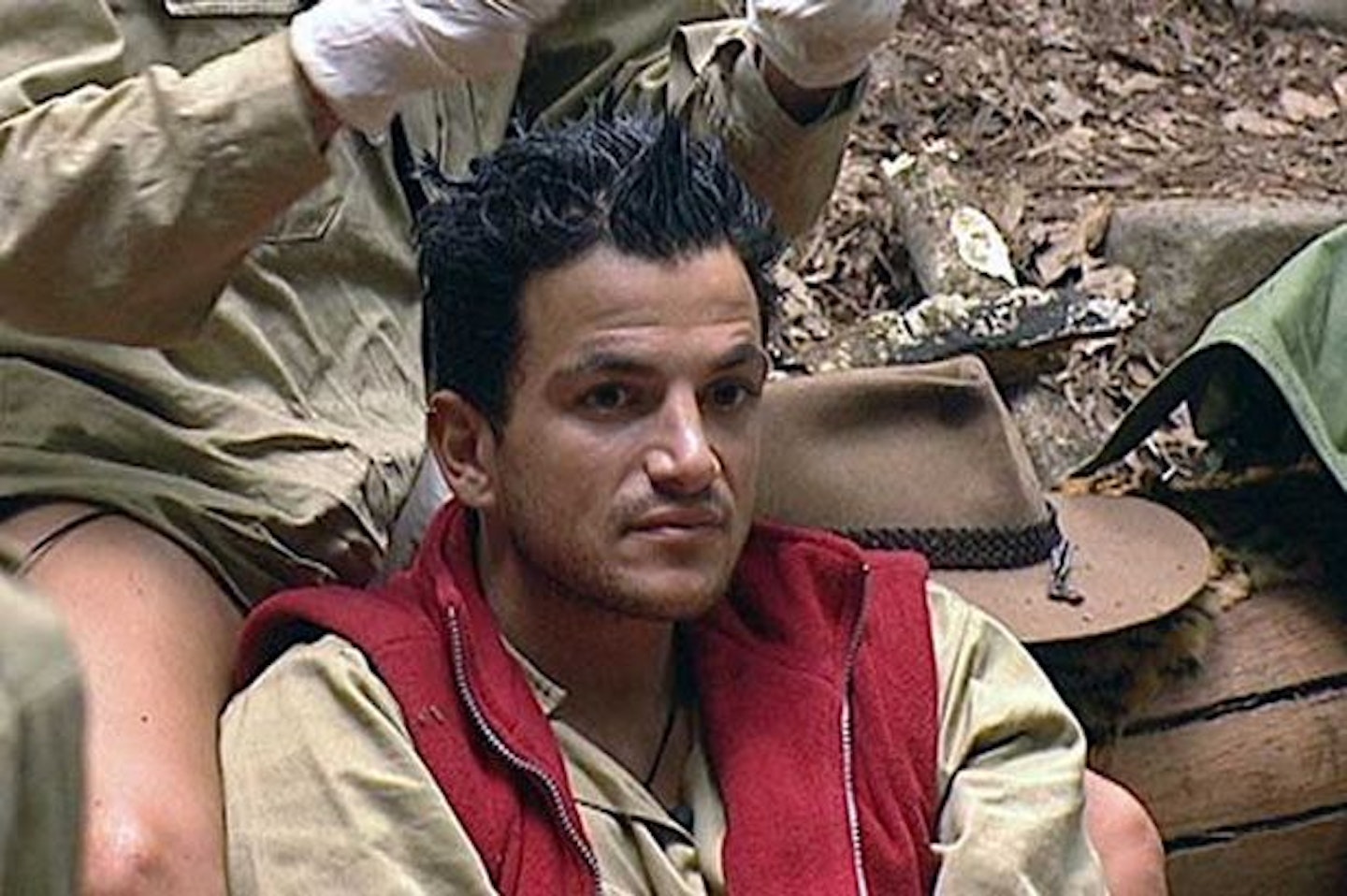 21 of 74
CREDIT: ITV
Peter Andre, Series 3
Who can forget one half of the jungle's most famous couple? Peter Andre found his mysterious woman in the form of Katie Price and he came third place in the competition! A LOT happened since the show, including new music (remember that album of duets with Katie?!) and documentary shows like the Katie & Peter series. Following the couple's divorce in 2009, Peter married Emily MacDonagh who he has two children with. There's a happy ending after all!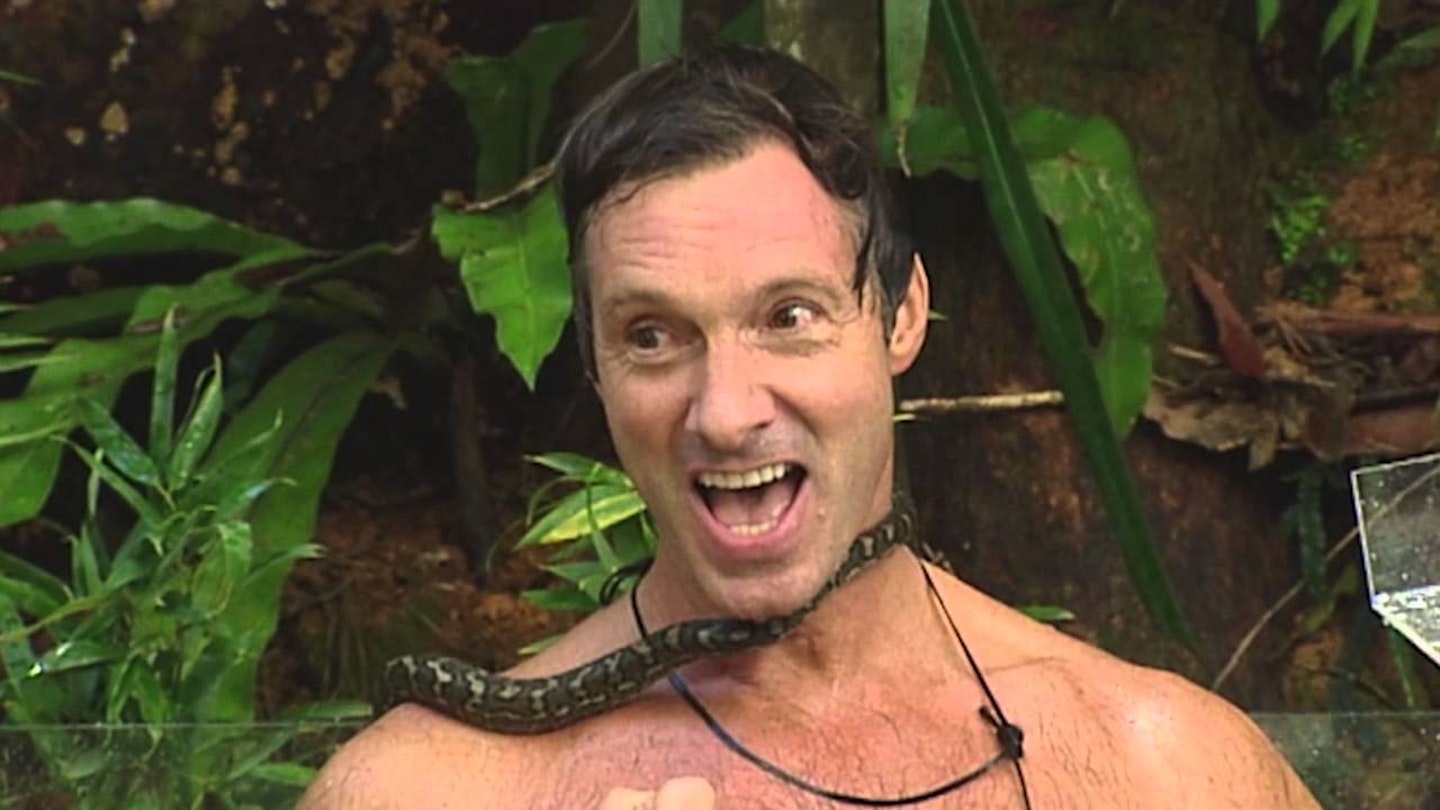 22 of 74
CREDIT: ITV
Lord Brocket, Series 3
Proper posh chap Lord Brocket spent time in prison for fraud before heading to the jungle! He entertained his fellow campers with anecdotes and took on the terror tank as his Bushtucker Trial. Charlie (if you're on first-name terms) wrote an autobiography and married Harriet Victoria Warren who he then had two children with.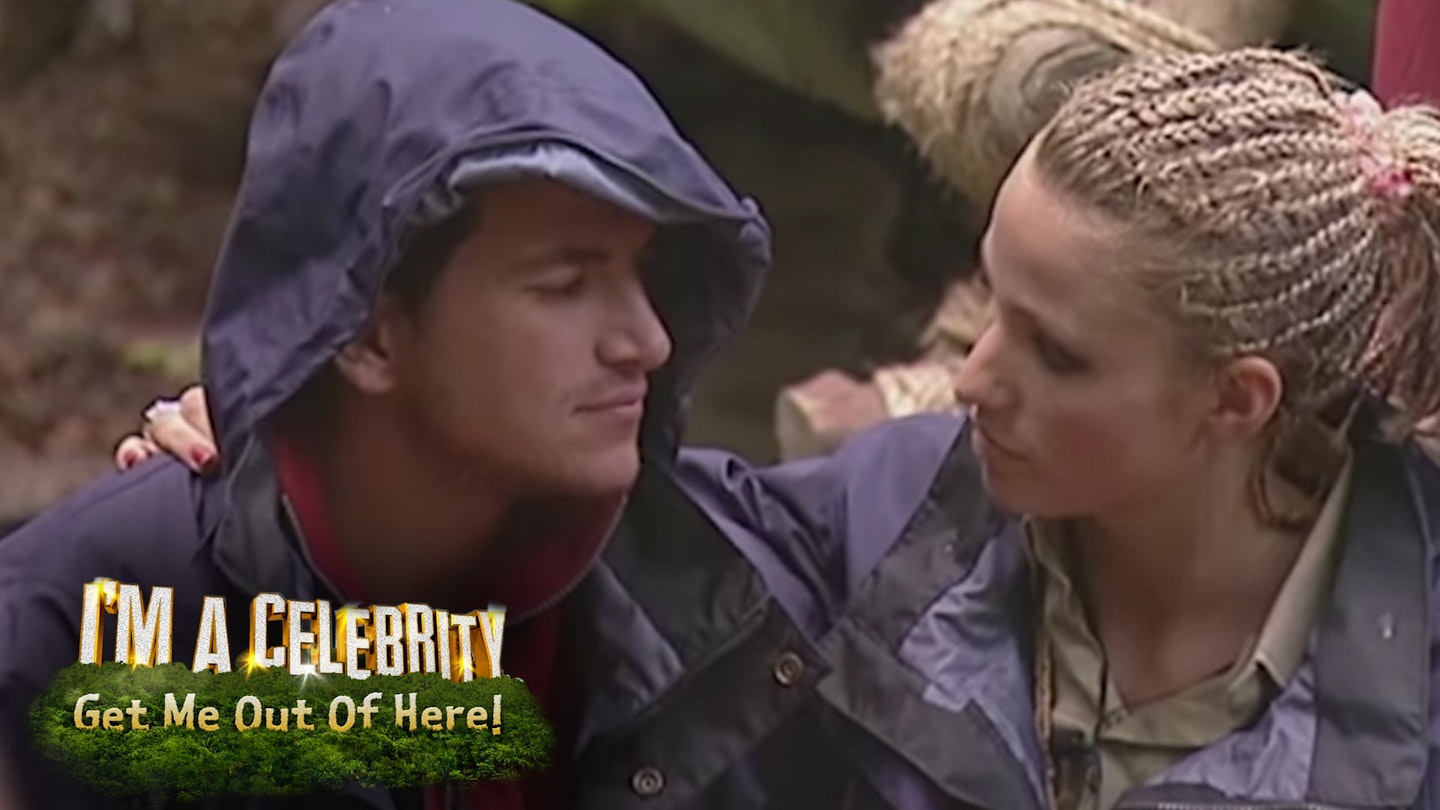 23 of 74
CREDIT: ITV
Katie Price, Series 3
Although she came in fifth place, entrepreneur Katie Price proved to be a real queen of the jungle with her straight talking and romance with Peter Andre. What HASN'T she done since leaving the jungle? As well as a whole heap of fly-on-the-wall ITV spin offs, she went on to win Celebrity Big Brother 2015. Katie and Pete divorced in 2009 (sob), she married Kieran Hayler in 2013 and is now in an on/off relationship with Kris Boyson.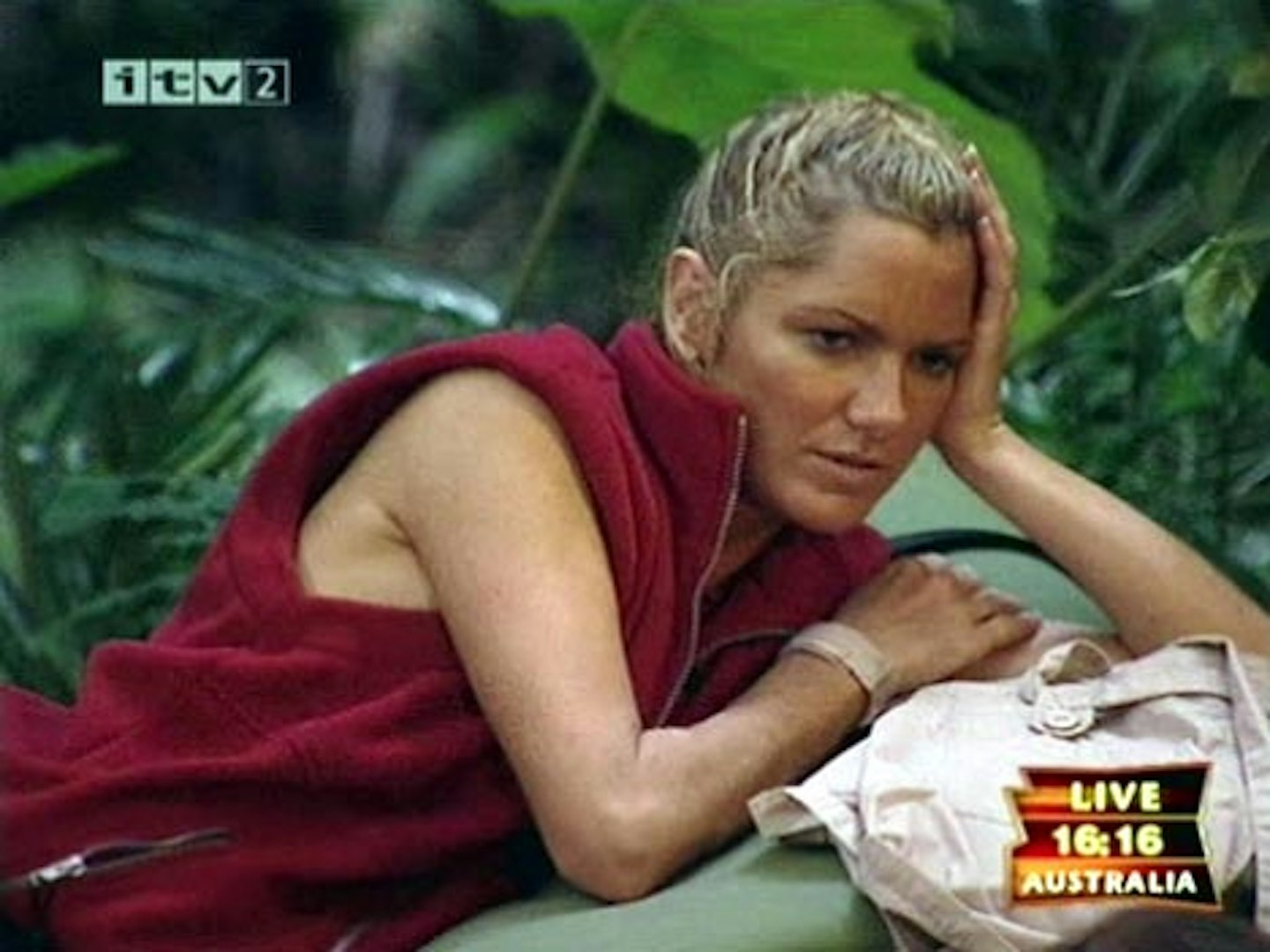 24 of 74
CREDIT: ITV
Alex Best, Series 3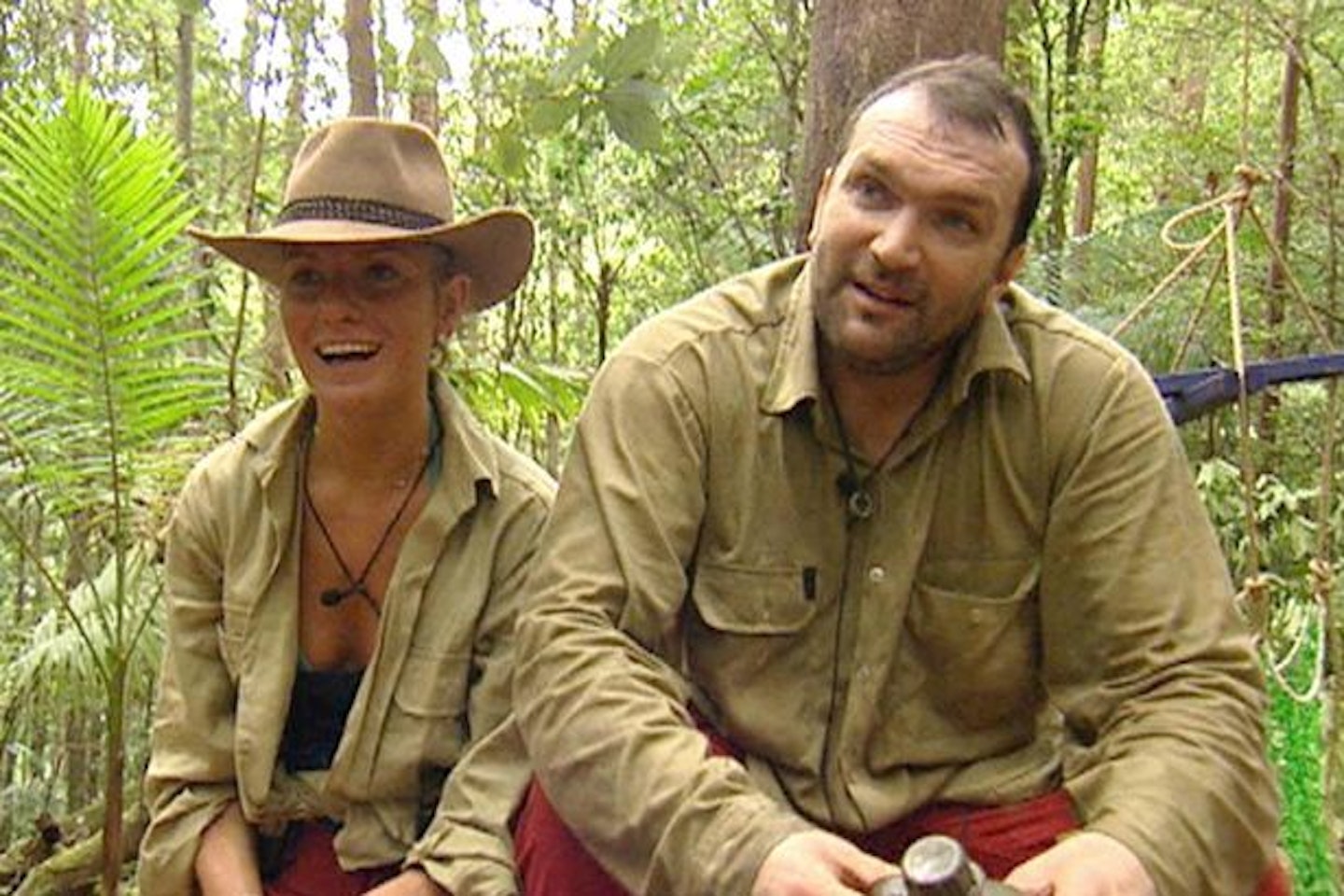 25 of 74
CREDIT: ITV
Neil Ruddock, Series 3
Professional footballer Neil 'Razor' Ruddock conquered his fear of heights by climbing up a tight rope to get a chest for the camp. He released a charity single but we doubt Peter Andre ever lost sleep over it. Razor recently featured on Channel 5's Can't Pay? We'll Take It Away! after he declared bankruptcy. Awkward.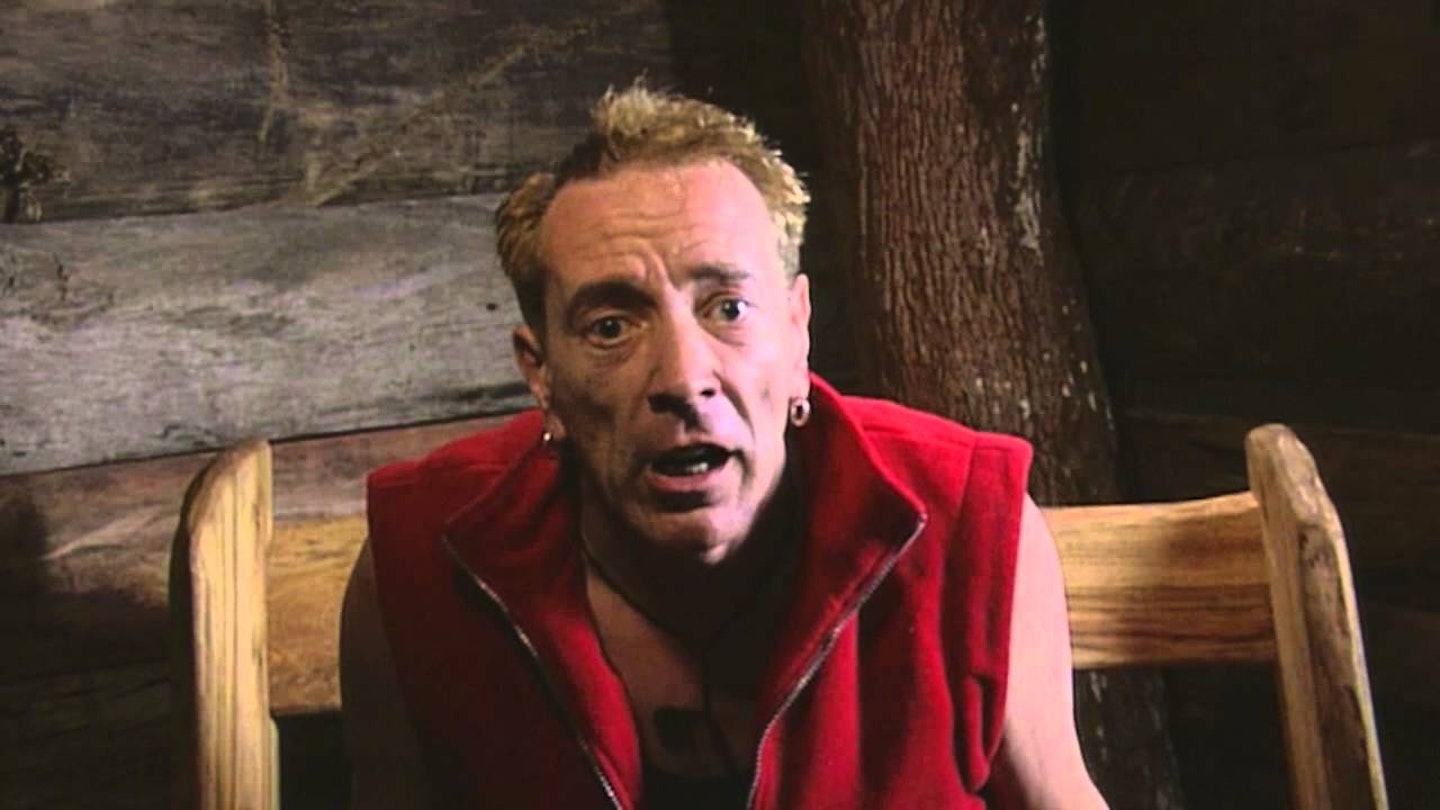 26 of 74
CREDIT: ITV
John Lydon, Series 3
Johnny Rotten was the punk singer of '70s band Sex Pistols, known for being a bit of a rebel with a big mouth. He had no problem calling the rest of camp lazy and he was the first contestant ever to walk out before eviction. He revived the Sex Pistols until 2009 then was awarded MBE for his services to music. He's still making music and rocking out.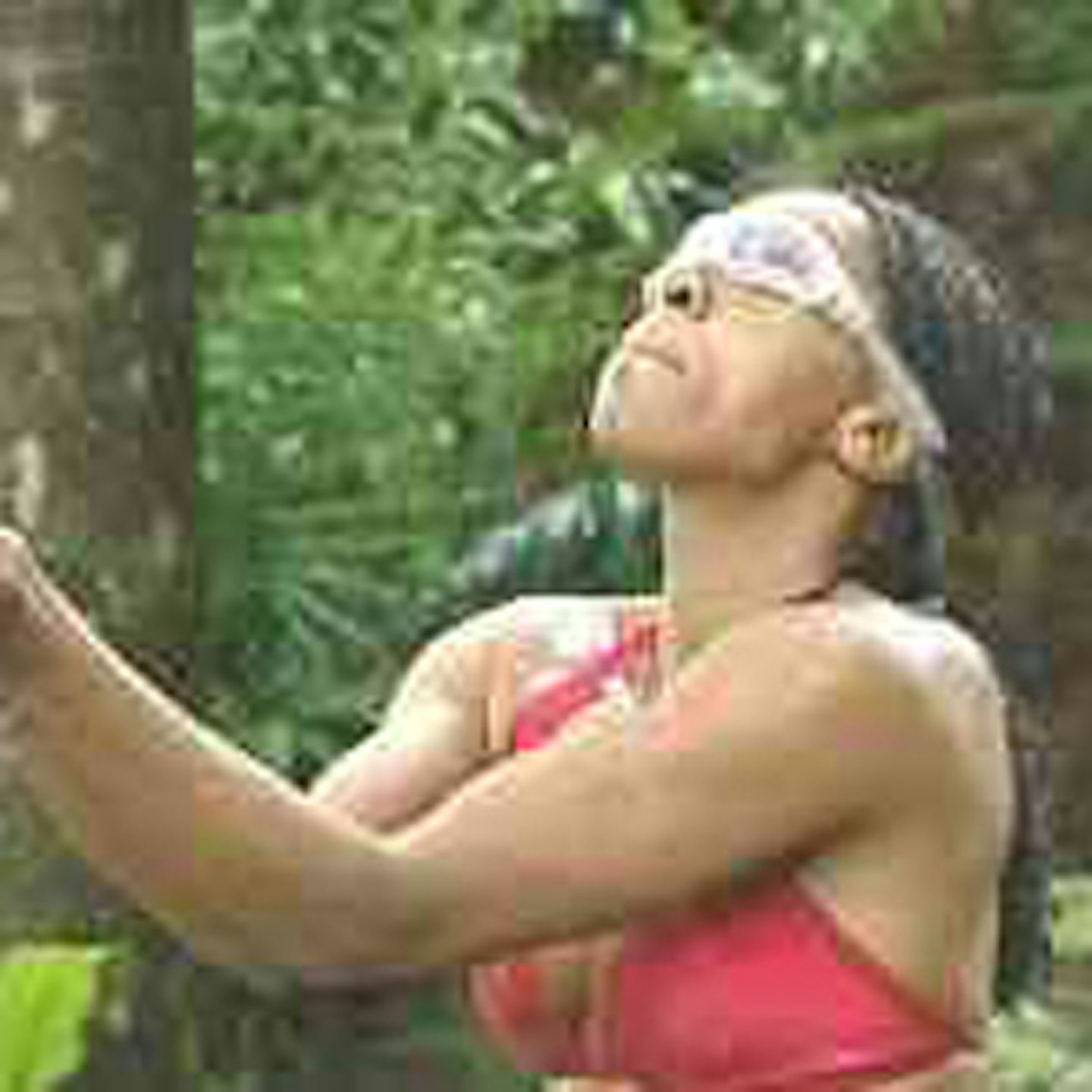 27 of 74
CREDIT: ITV
Diane Modahl, Series 3
Retired Commonwealth Games champion Diane was accused by Katie Price of stirring the ongoing bitching in camp. This was one race she couldn't win and she was the second person to be voted out. She hasn't done much celeb or athletic works since tumbleweed.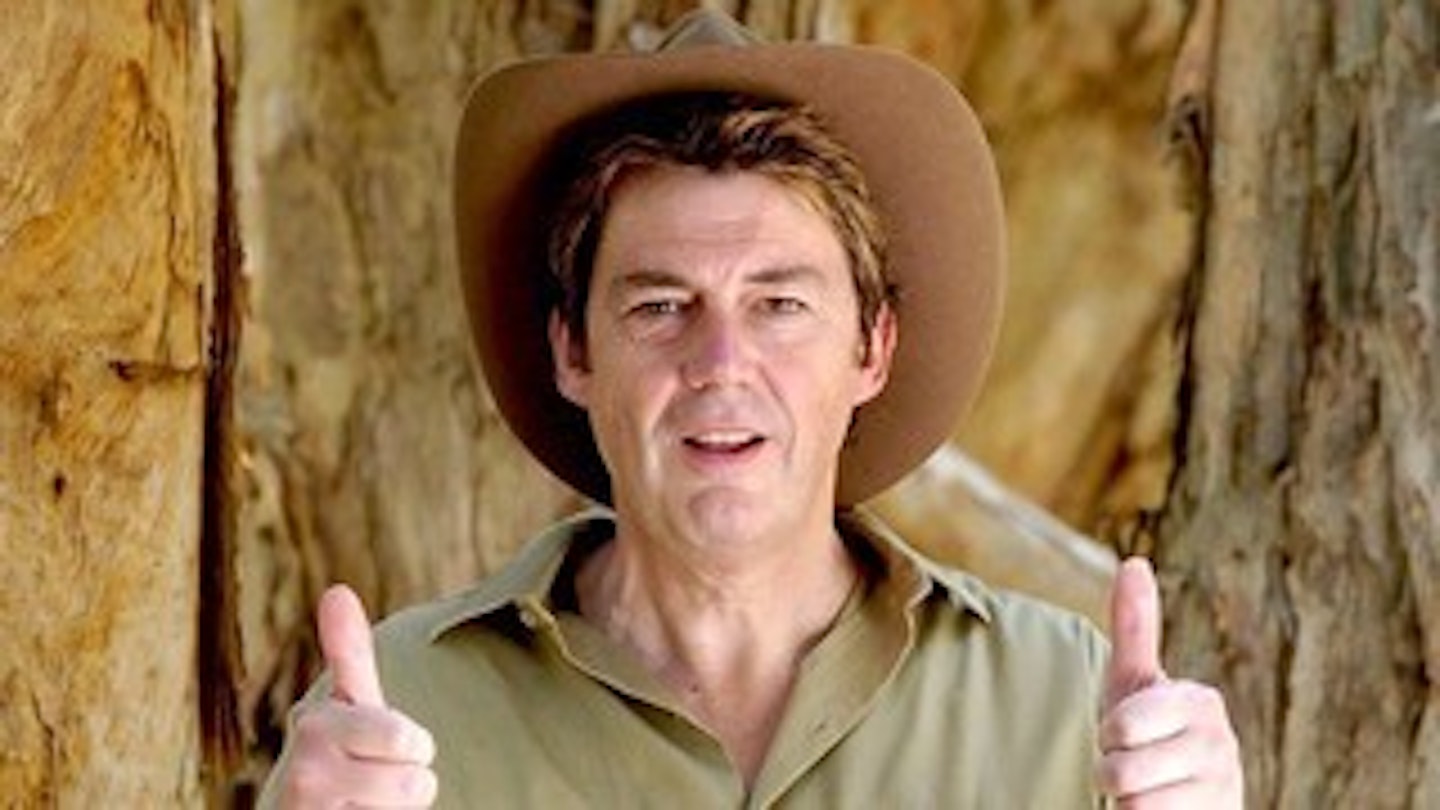 28 of 74
CREDIT: ITV
Mike Read, Series 3
Broadcaster and former Radio 1 Breakfast Show presenter Mike Read was the first to be booted out of the jungle. Mike carried on presenting over the waves for stations like Magic and Talksport.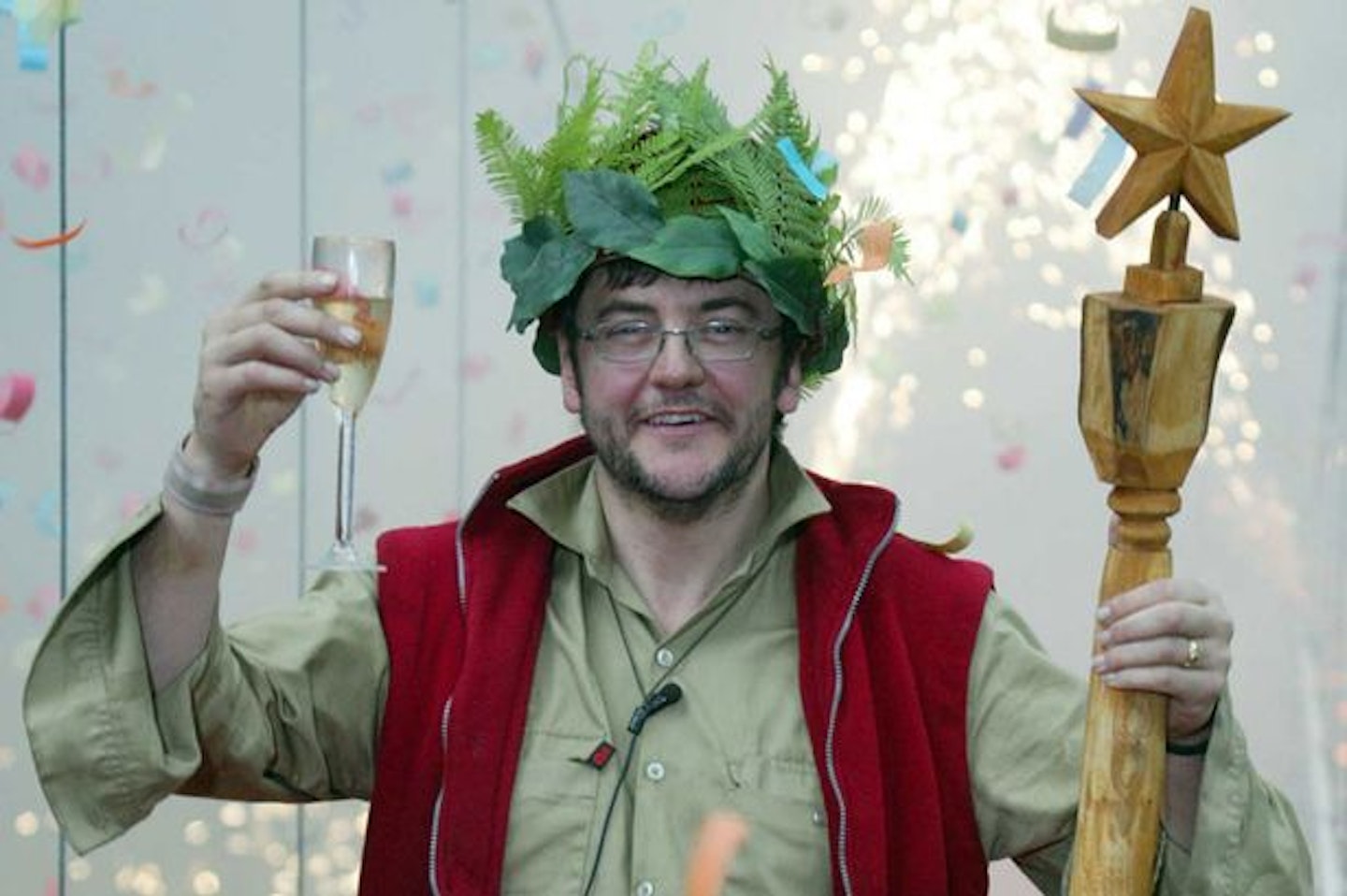 29 of 74
CREDIT: ITV
Joe Pasquale, Series 4
All hail King of the Jungle number four, Joe Pasquale! The squeaky voiced comedian made friends with the camp's two pet Emus (called Ant and Dec) and his Bushtucker Trials included being buried alive and climbing out of a helicopter in the sky. Joe came sixth place in 2013's Dancing on Ice. He still goes around the country doing stand up tours - so keep an eye out for future dates!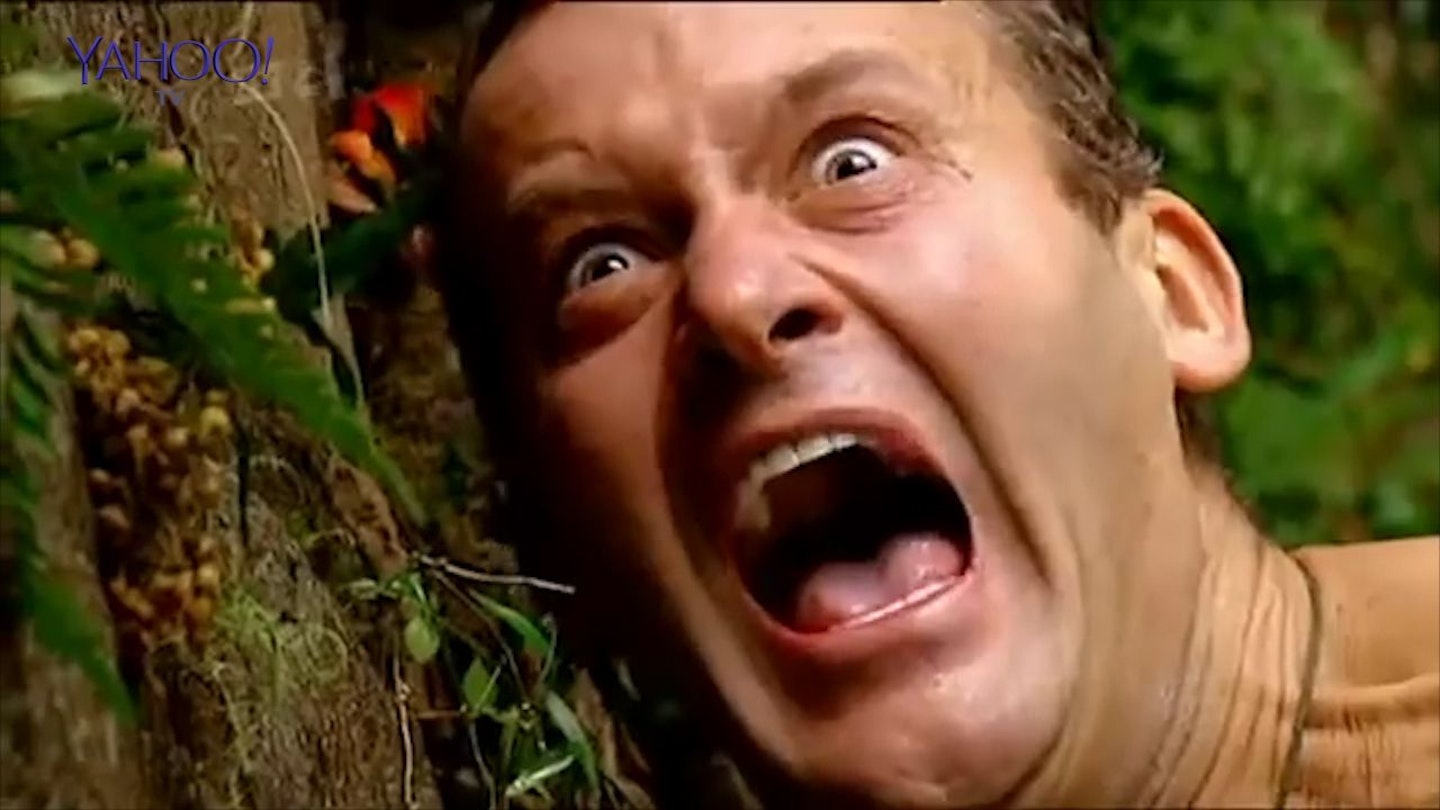 30 of 74
CREDIT: ITV
Pete Burrell, Series 4
The former royal butler had us all in hysterics as he cried through his Bushtucker Trials, especially when he put his arm in a 'hell hole' of jungle animals and creatures! He returned to the Aussie version of I'm A Celeb and you'll still find him talking about the royal family at any given opportunity...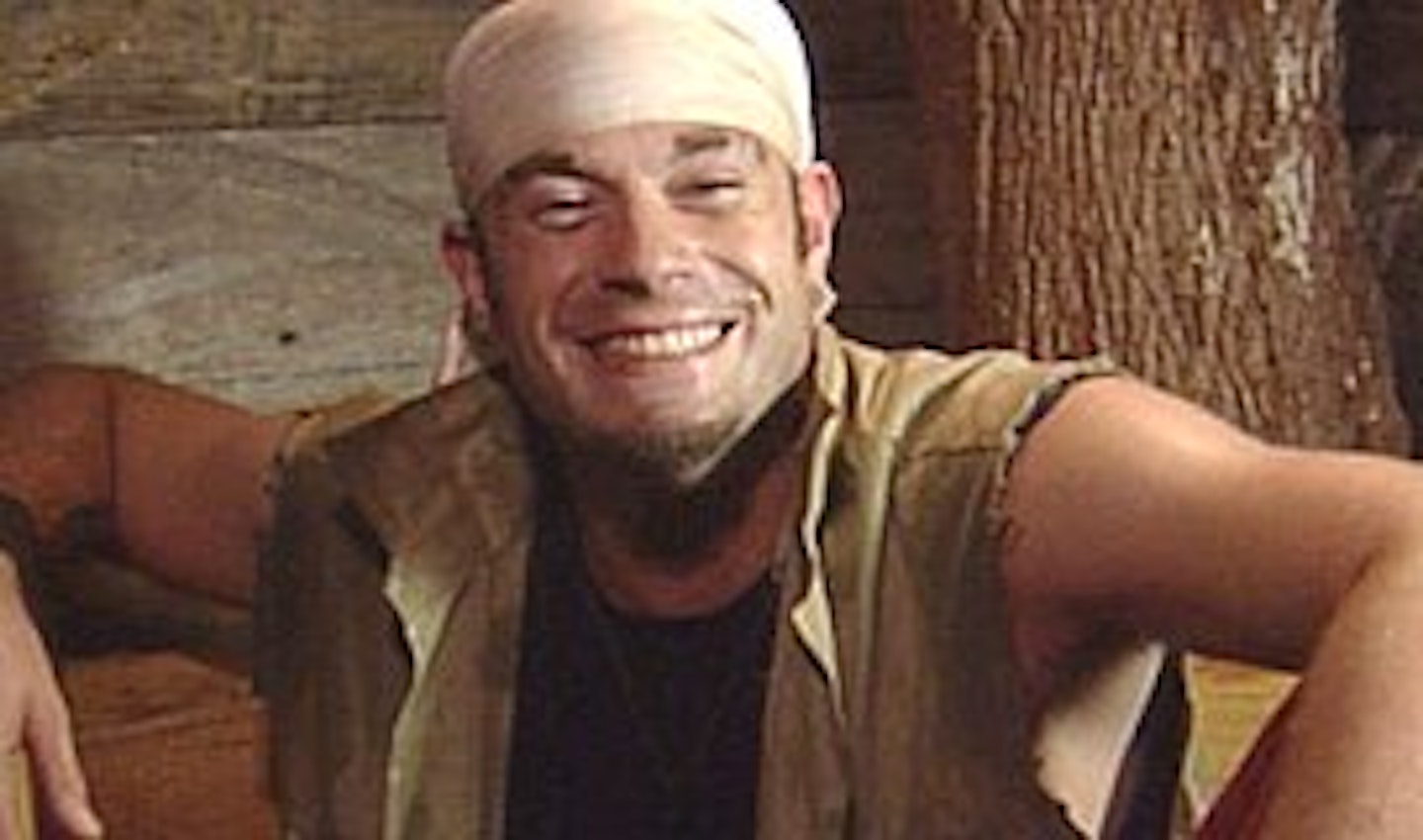 31 of 74
CREDIT: ITV
Fran Cosgrave, Series 4
Fran was basically famous for being a renowned bad boy, love rat and, night club owner and former bodyguard to Westlife. After the jungle he appeared on Celebrity Love Island, had a baby with former Atomic Kitten member Natasha Hamilton, then became a life coach! Who would have predicted that?!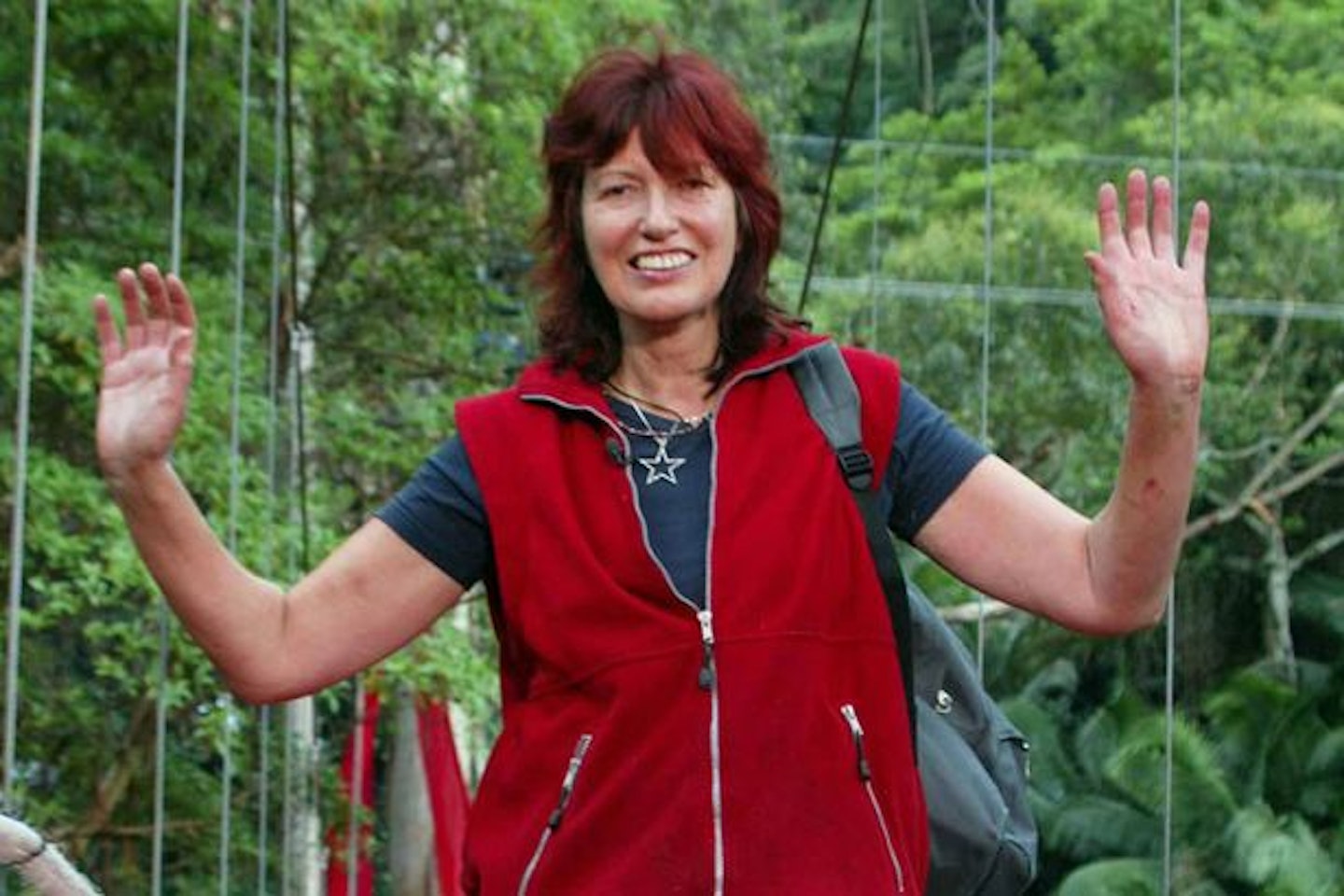 32 of 74
CREDIT: ITV
Janet Street Porter, Series 4
The newspaper editor with a big career and an even bigger gob, Janet Street Porter has never shied away from sharing her point of view - and things didn't change in the jungle. She is now a regular panelist on Loose Women, where she shows her softer side but still packs a punch if she has a strong opinion on something. (which is most of the time...).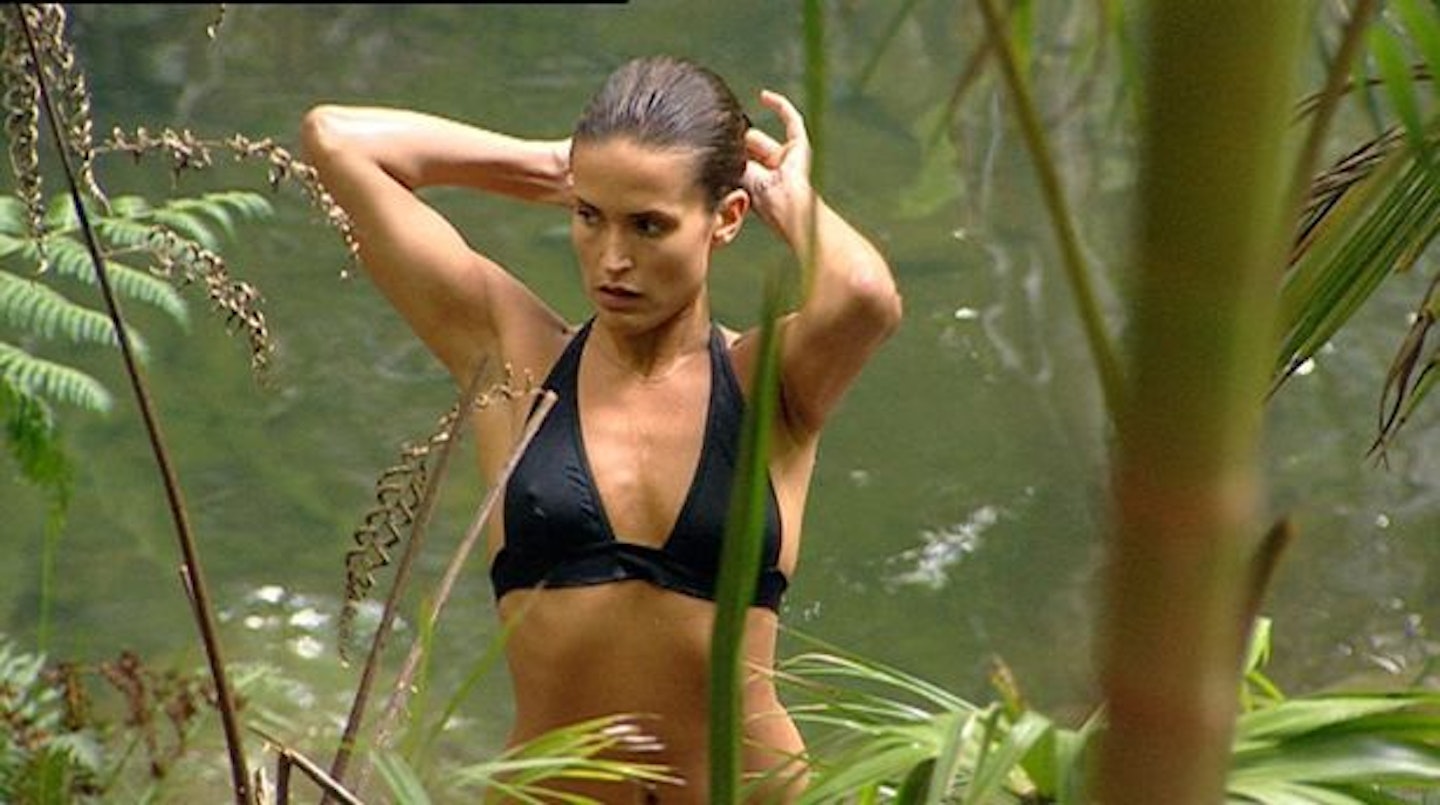 33 of 74
CREDIT: ITV
Sophie Anderton, Series 4
Underwear model and all round mega babe Sophie Anderton left the jungle in fifth place. She then appeared in one -off ITV series Celebrity Love Island (which we demand makes a comebacl).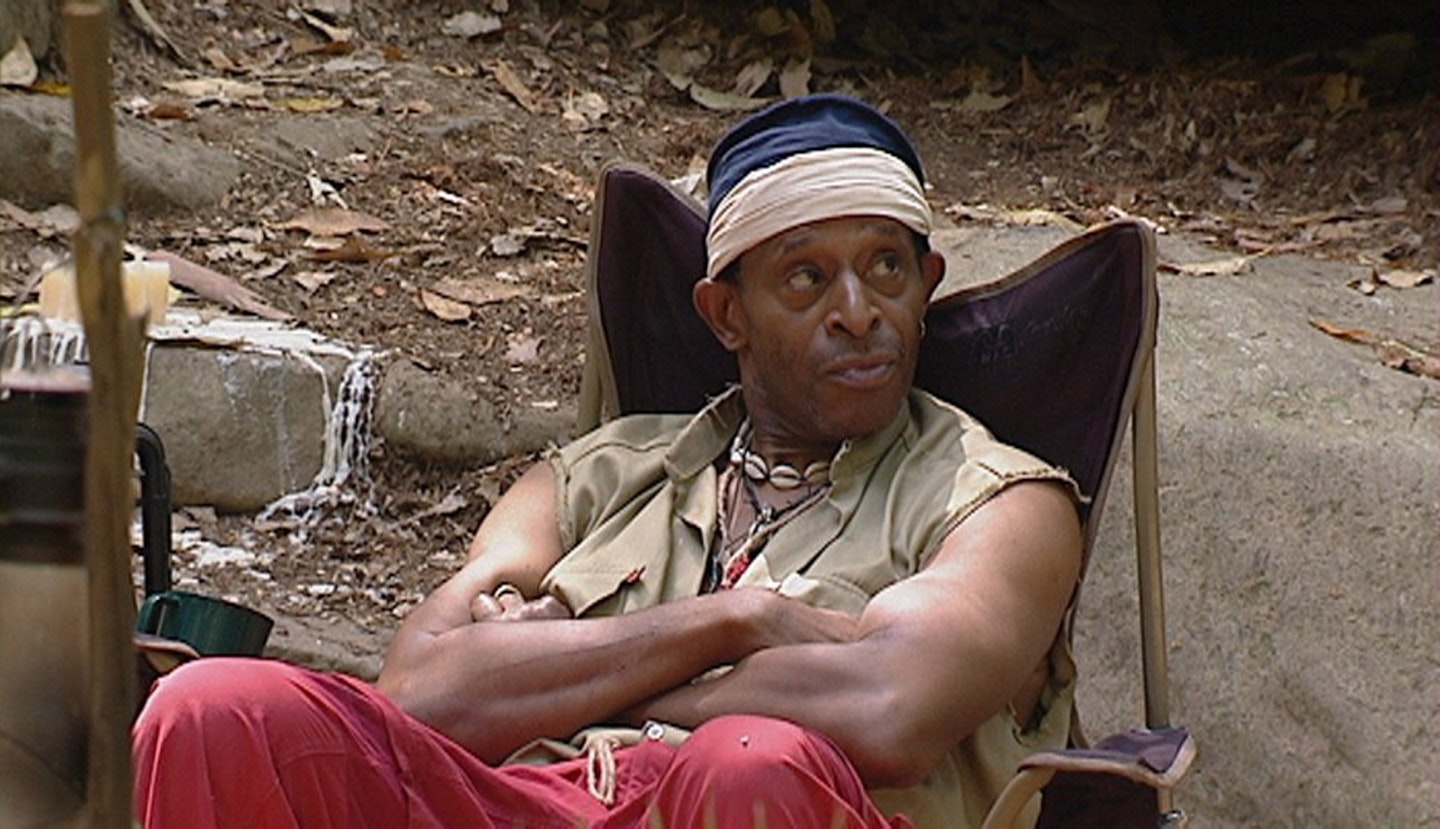 34 of 74
CREDIT: Shutterstock
Antonio Fargas, Series 4
The Starsky & Hutch star Antonio Fargas finally left camp after being up for the boot three consecutive times. He's still acting but, errr, probably not in anything you've seen at the cinema recently.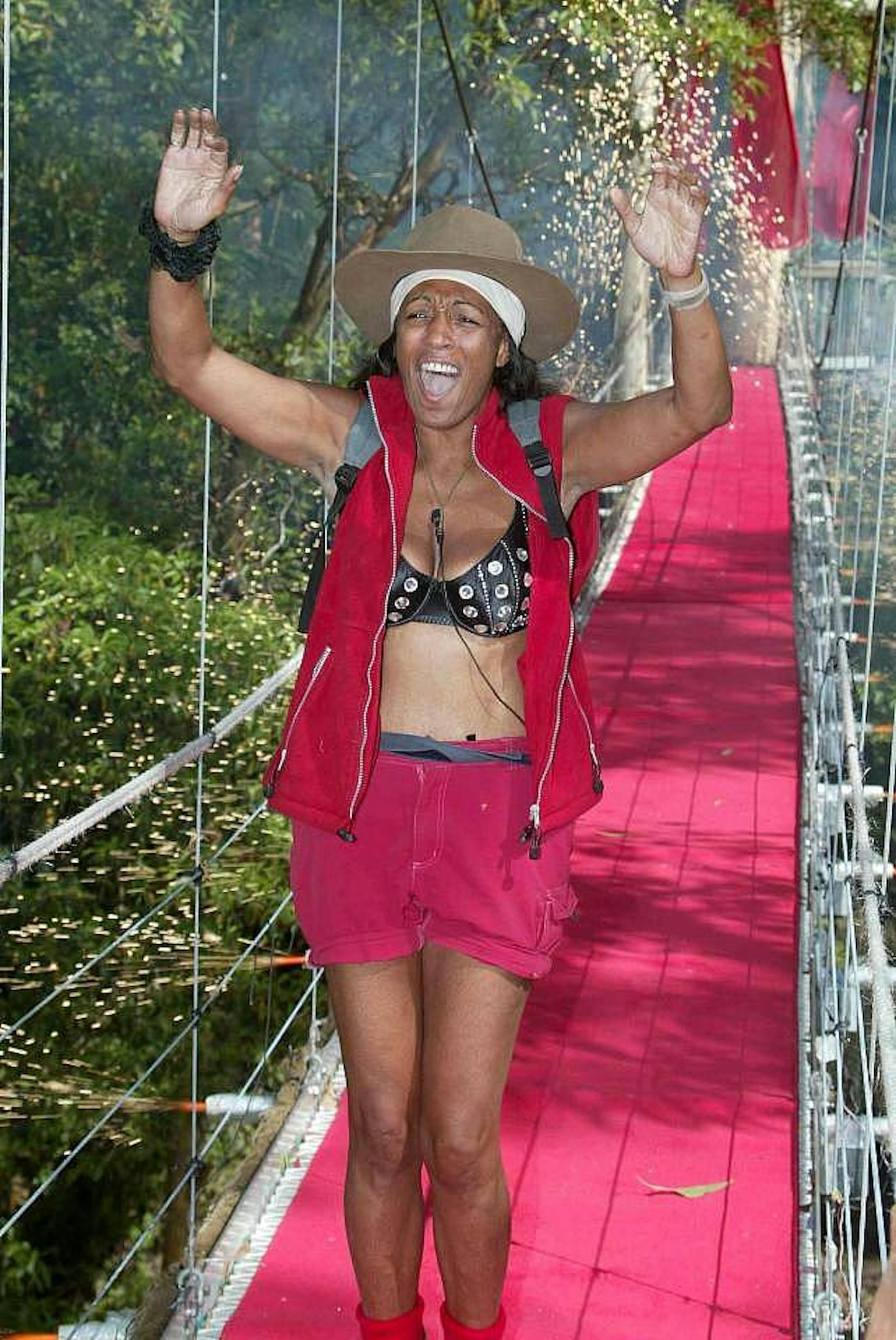 35 of 74
CREDIT: ITV
Sheila Ferguson, Series 4
The Three Degrees singer Sheila Ferguson was the fifth celeb to leave the jungle. After that, she was one of the first people to do Celebrity Masterchef. Most recently, she travelled around India for The Real Marigold Hotel.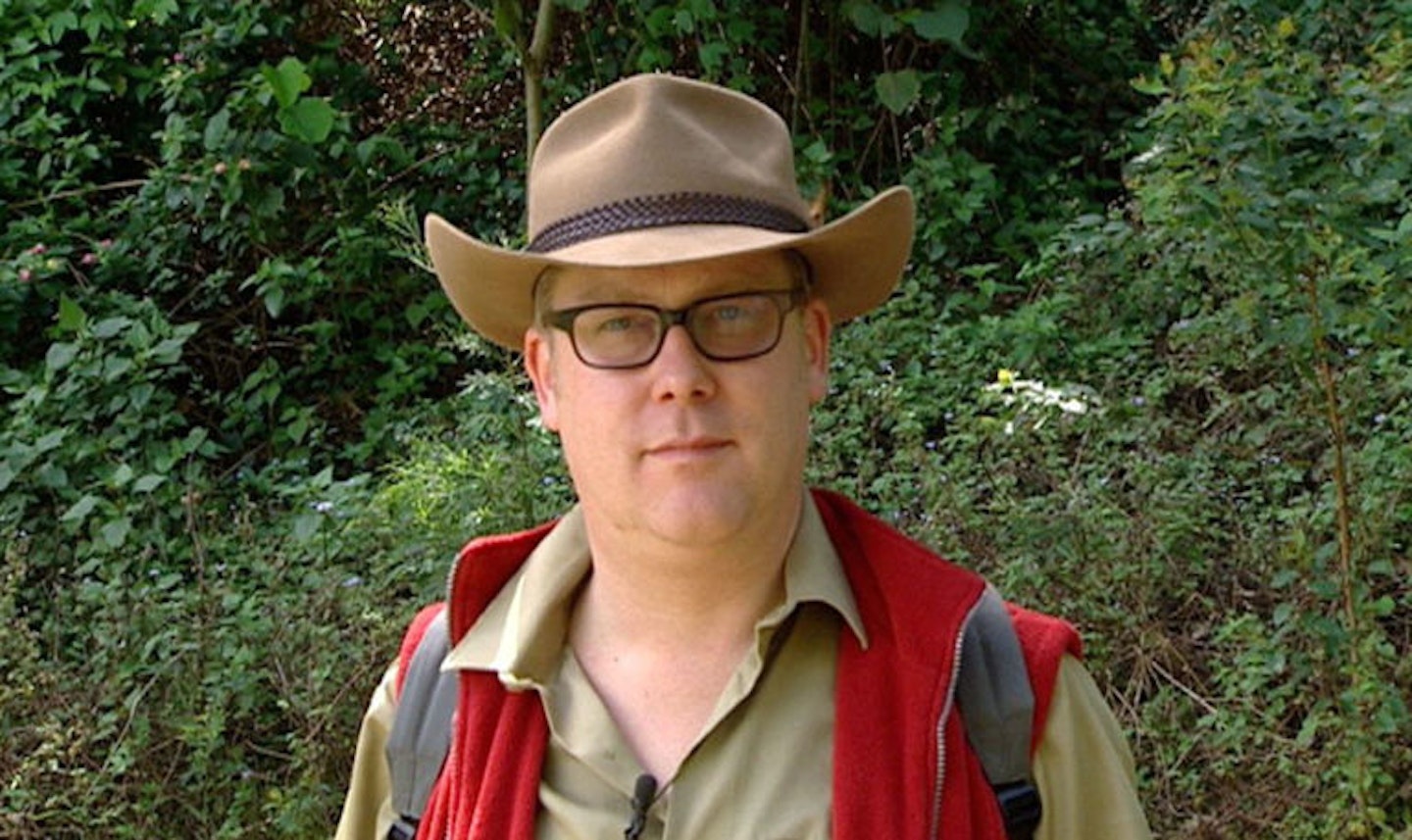 36 of 74
CREDIT: ITV
Vic Reeves, Series 4
TV funnyman and presenter Vic Reeves turned up to the jungle with his wife Nancy Sorrell. Originally, he was the favourite to win but ended up being the second celeb voted out. His career doesn't seem to have suffered though - you'll see him on what feels like EVERY quiz show going. And Nancy...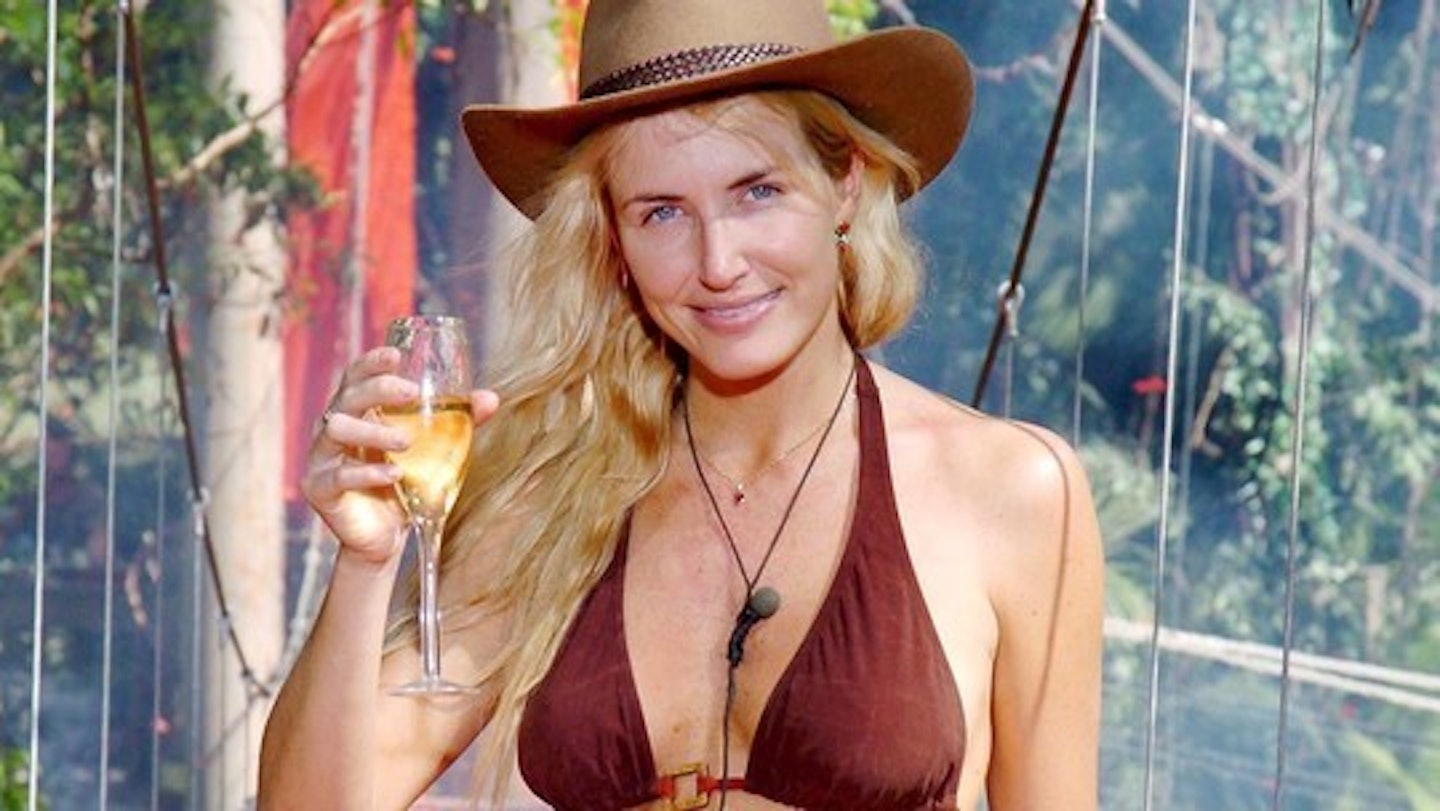 37 of 74
CREDIT: ITV
Nancy Sorrell, Series 4
She was voted out JUST before Vic, so they didn't have to stay apart for too long. The underwear model has since had a blink-or-miss-it scene in Love Actually and presented Trust Me I'm A Holiday Rep on Channel 5.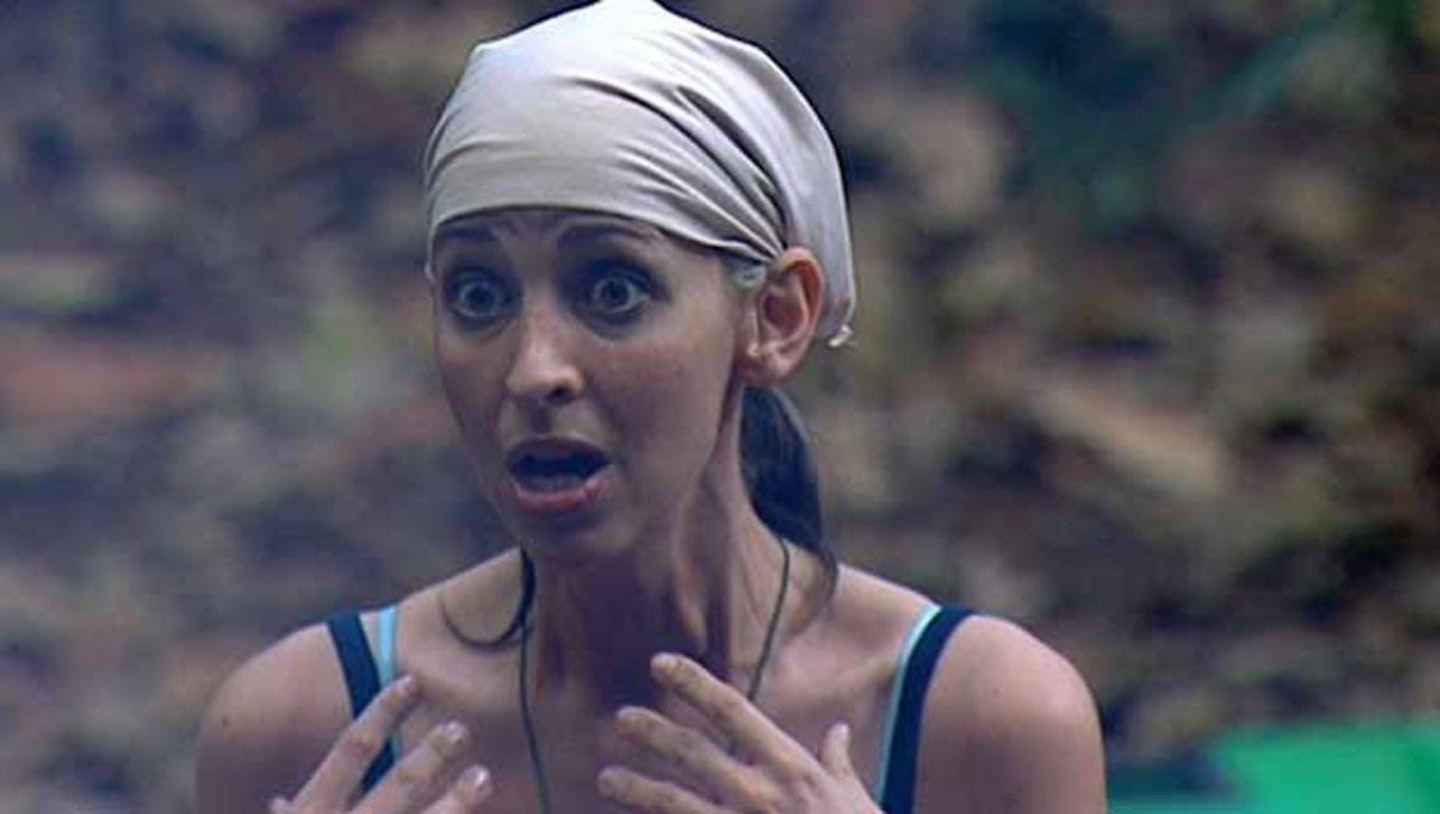 38 of 74
CREDIT: ITV
Natalie Appleton, Series 4
Poor former All Saints singer Natalie Appleton did NOT enjoy her short but stressful time in the jungle. She was constantly voted to take part in Bushtucker Trials, which - understandably - turned her into a bit of an emotional wreck. Natalie walked away and reformed All Saints in 2006 - the supported Backstreet Boys on their UK and Ireland tour in 2014. We last heard that they're working on their fifth album...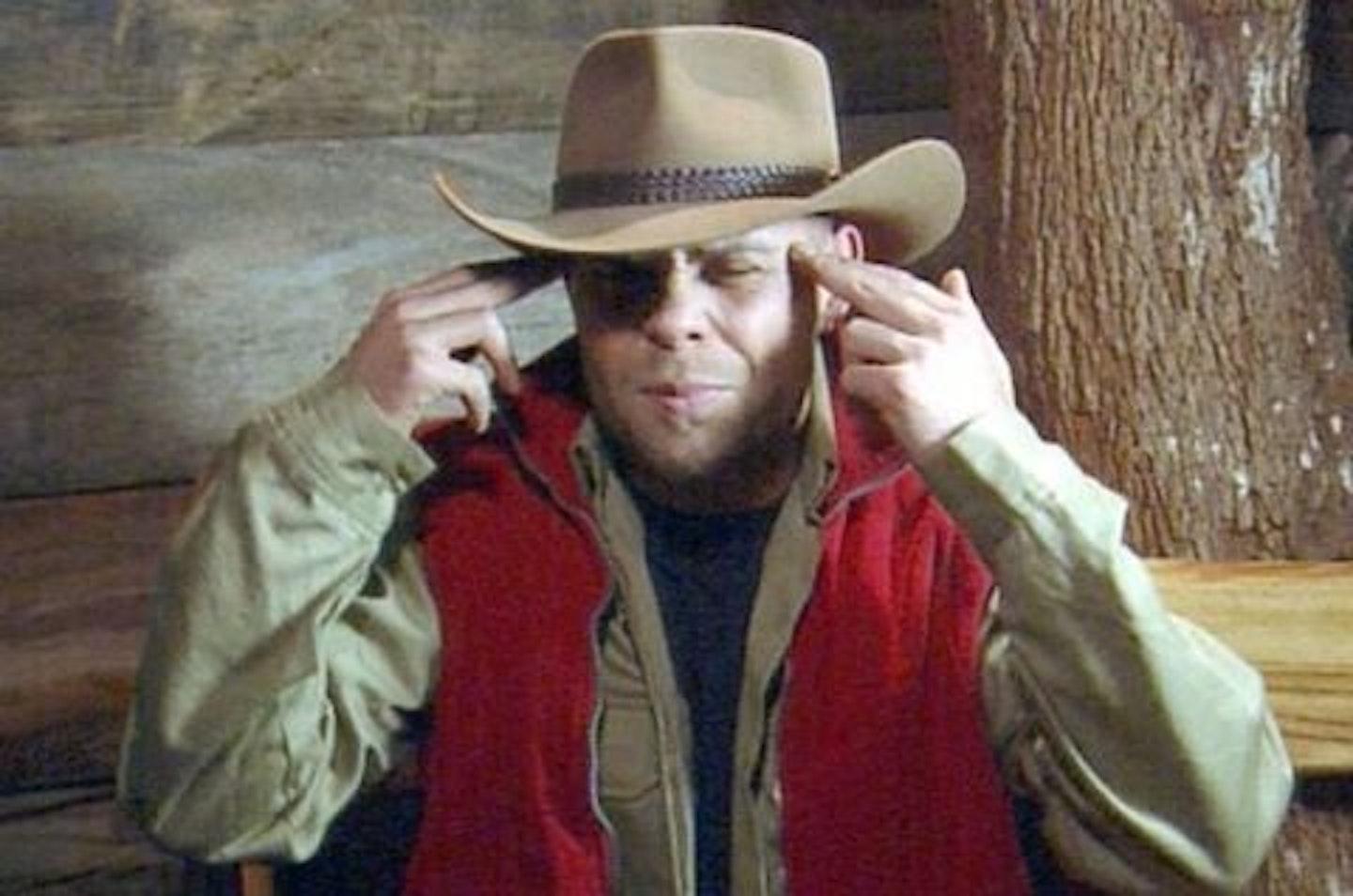 39 of 74
CREDIT: ITV
Brian Harvey, Series 4
Former East 17 heart-throb Brian Harvey shocked viewers when he abandoned camp after arguing with fellow contestant Janet Street Porter. In 2007 Harvey entered a song to represent the UK in the Eurovision Song Contest but lost out to Scooch.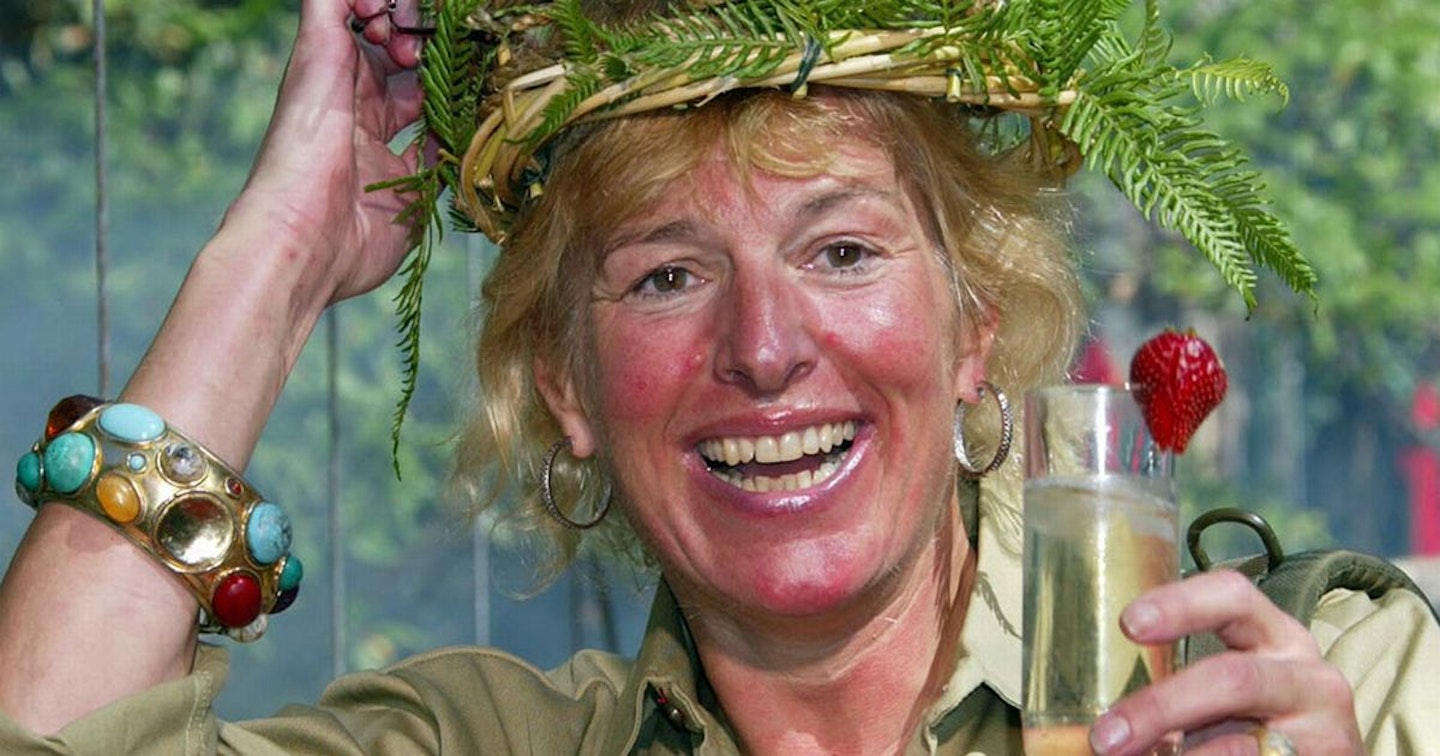 40 of 74
CREDIT: ITV
Carol Thatcher, Series 5
An unlikely camper and even unlikelier winner from the start, Carol Thatcher proved the doubters wrong by winning series 5. Daughter of Iron Lady Margaret Thatcher, journalist Carol said her mum did NOT tune in to watch her chewing down kangaroo testicles in the Bushtucker Challenge. She now lives with ski instructor Marco Grass in Switzerland - nice!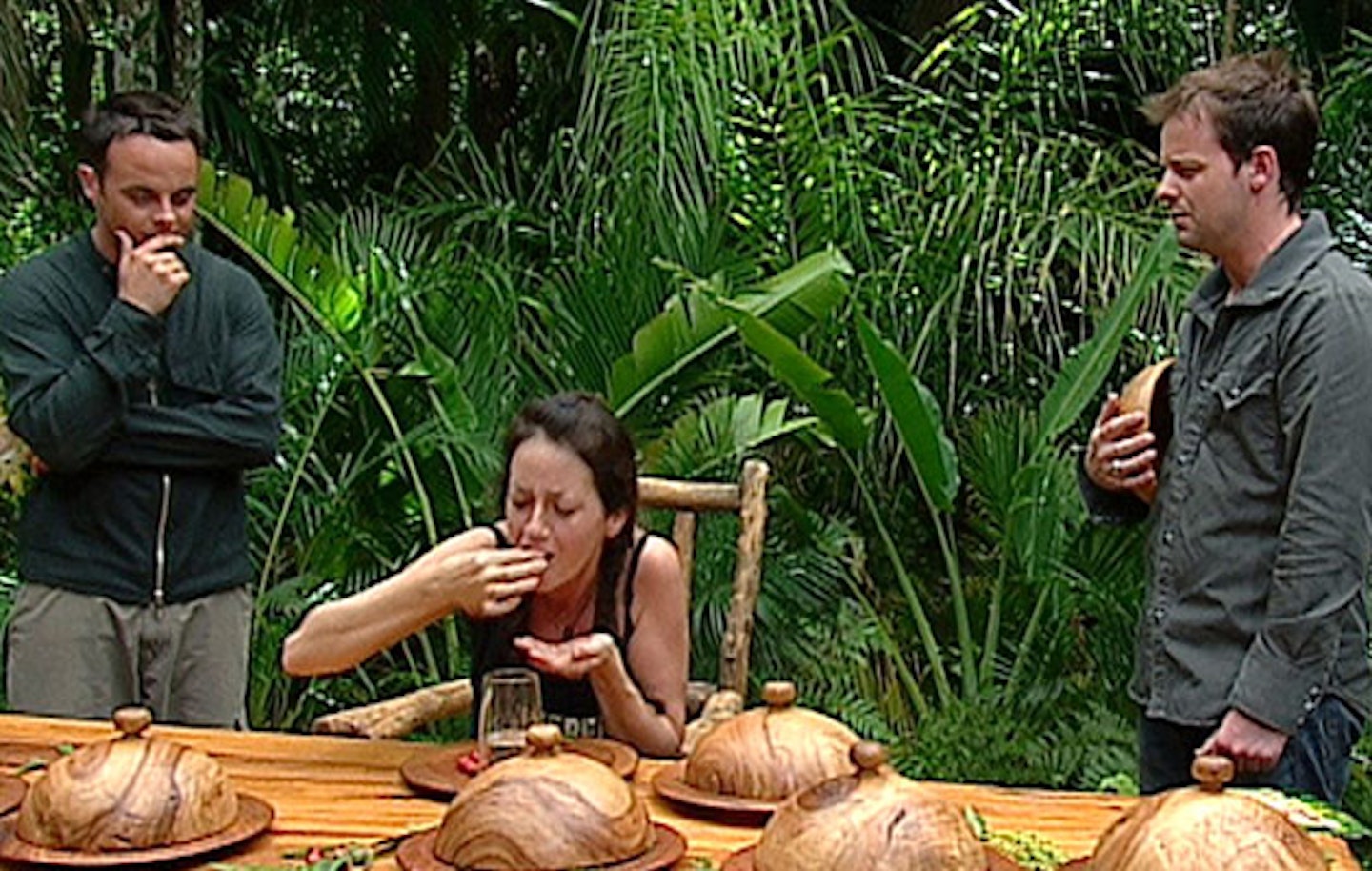 41 of 74
CREDIT: ITV
Sheree Murphy, Series 5
Ex-Emmerdale actress Sheree came second in series 2. She has since popped up in Hollyoaks and down under in Neighbours.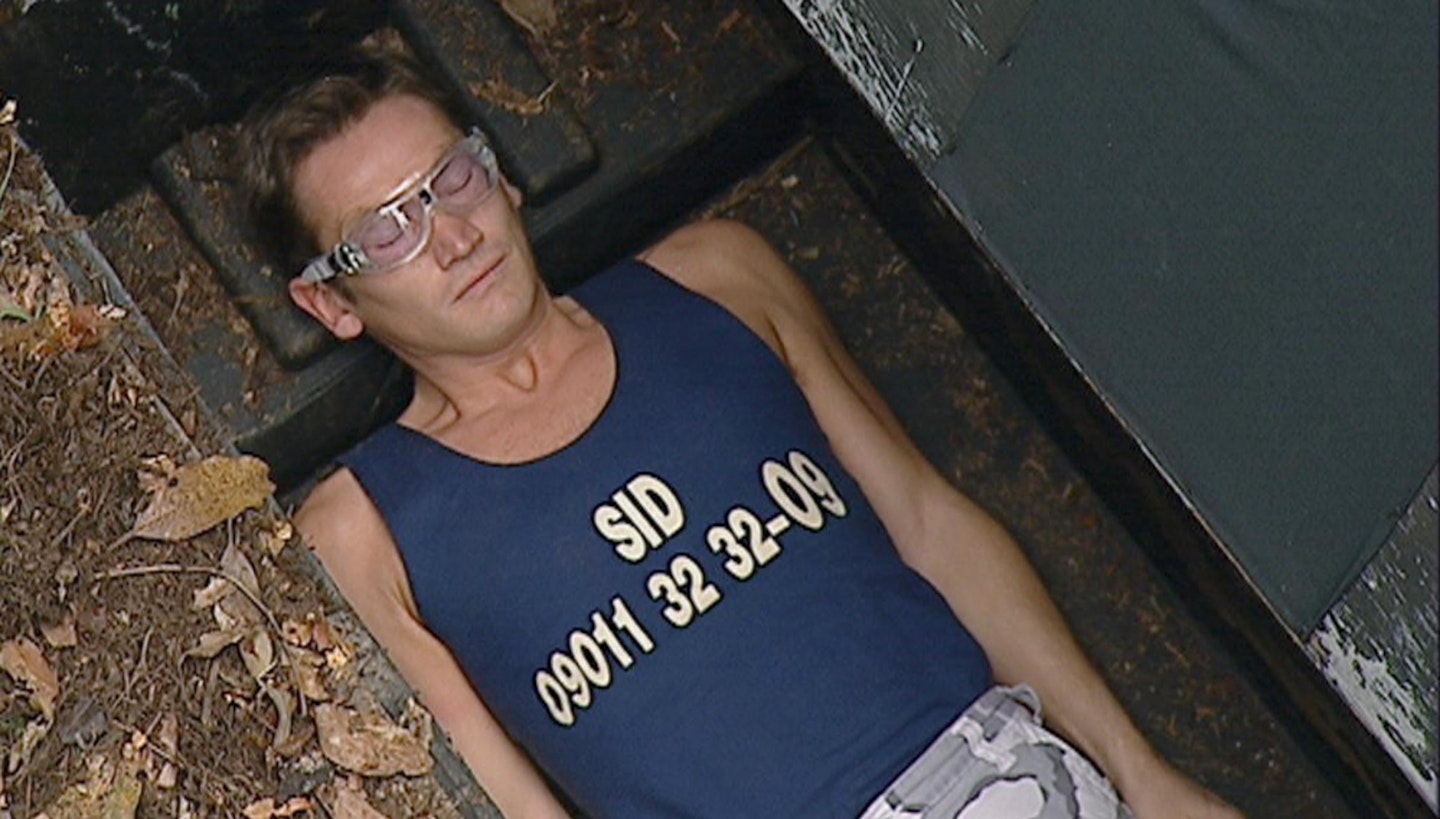 42 of 74
CREDIT: Shutterstock
Sid Owen, Series 5
Eastenders favourite Sid Owen struck up an adorable friendship with Carol - whoudda thought? Sid tapped his way onto Strictly Come Dancing in 2012 but didn't make it past week three. In 2016 he returned to Walford as Ricky Butcher but has since departed again.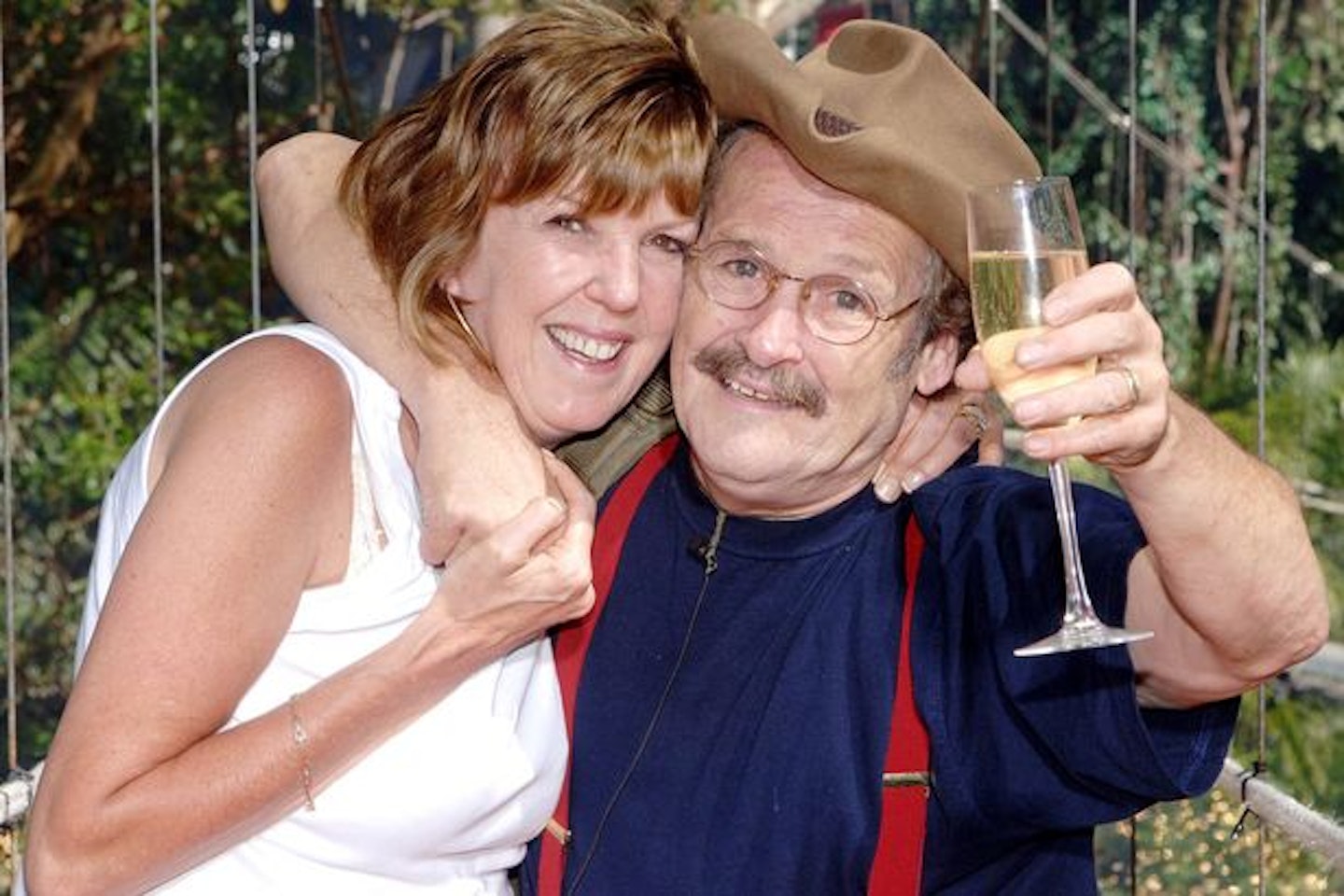 43 of 74
CREDIT: ITV
Bobby Ball, Series 5
One half of '80s Saturday night TV comdey duo Cannon and Ball, Bobby managed to stay in the camp a fair while longer than his showbiz partner. He continues to make us laugh in appearances on shows like Not Going Out and Mount Pleasant.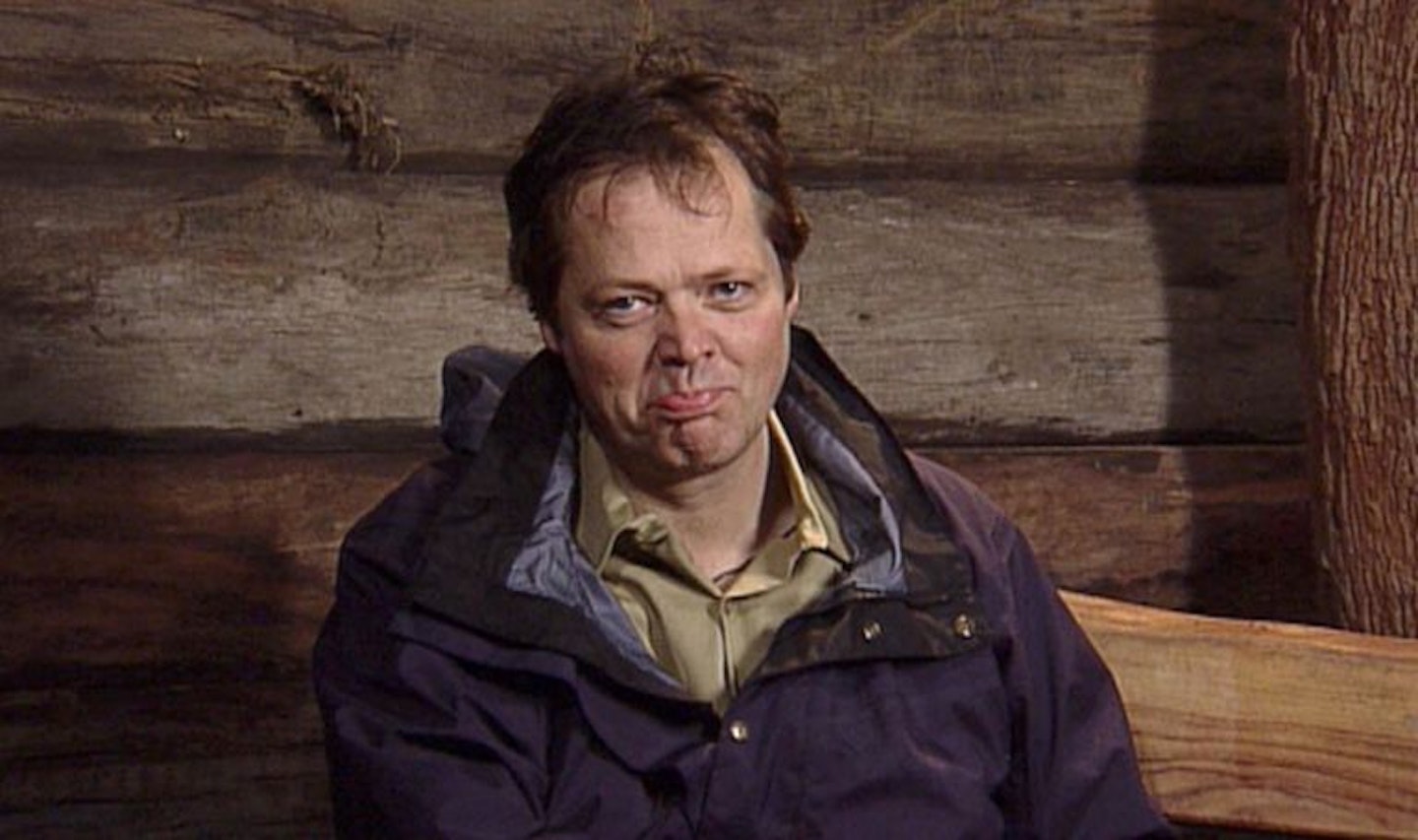 44 of 74
CREDIT: ITV
Jimmy Osmond, Series 5
Superstar sibling Jimmy Osmond brought his big heart and smile to the camp. Jimmy reunited with his brothers to perform at The Osmonds Live in Las Vegas: 50th Anniversary Reunion Concert in 2008. We last saw that Jimmy was playing in an Aladdin panto in Aberdeen.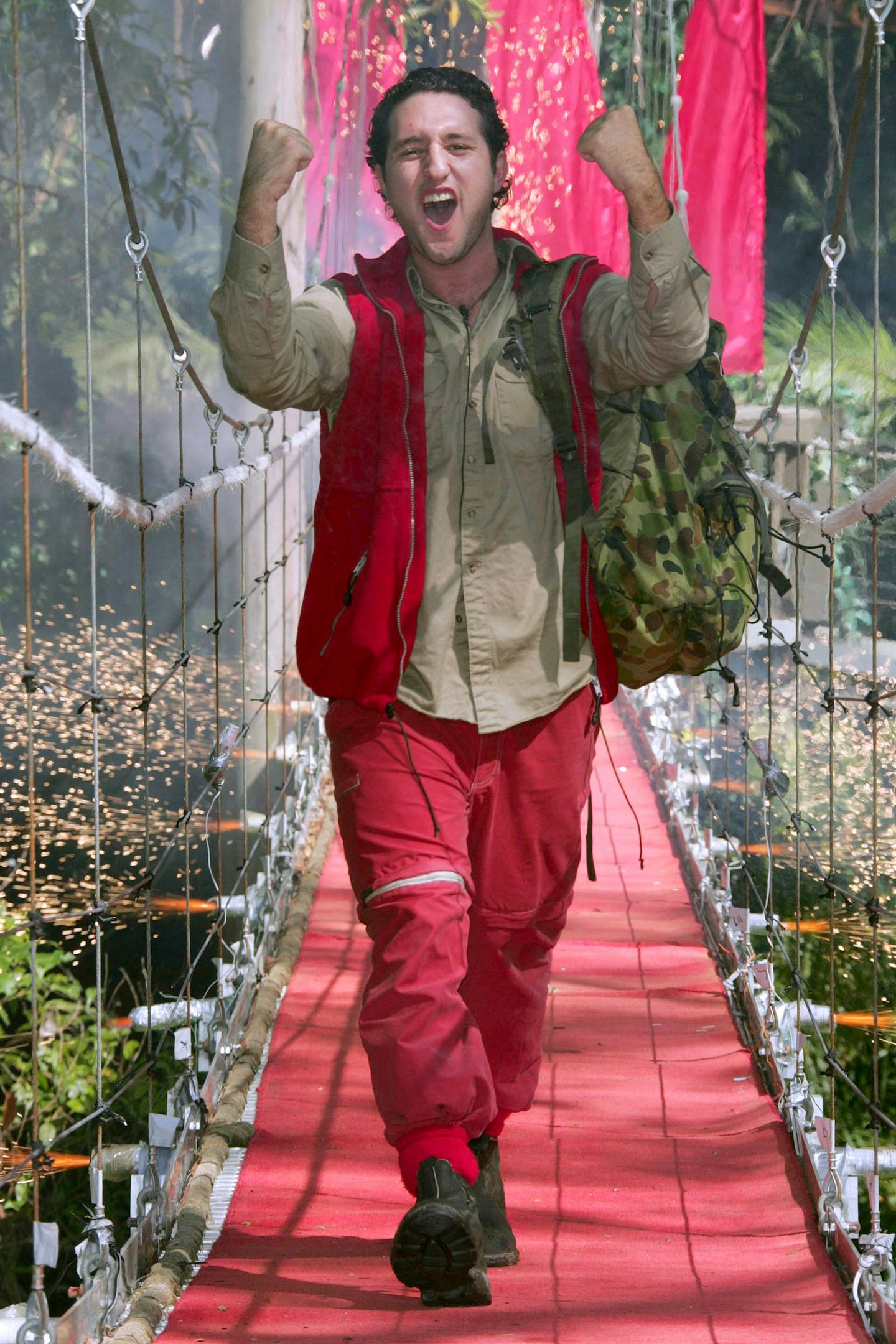 45 of 74
CREDIT: Shutterstock
Antony Costa, Series 5
Probably the most overlooked member of boyband Blue, Antony Costa used his time in the jungle to shine. Fans rejoiced when Blue reformed on The Big Reunion - they are reportedly working on a sixth studio album...
46 of 74
CREDIT: ITV
Jenny Frost, Series 5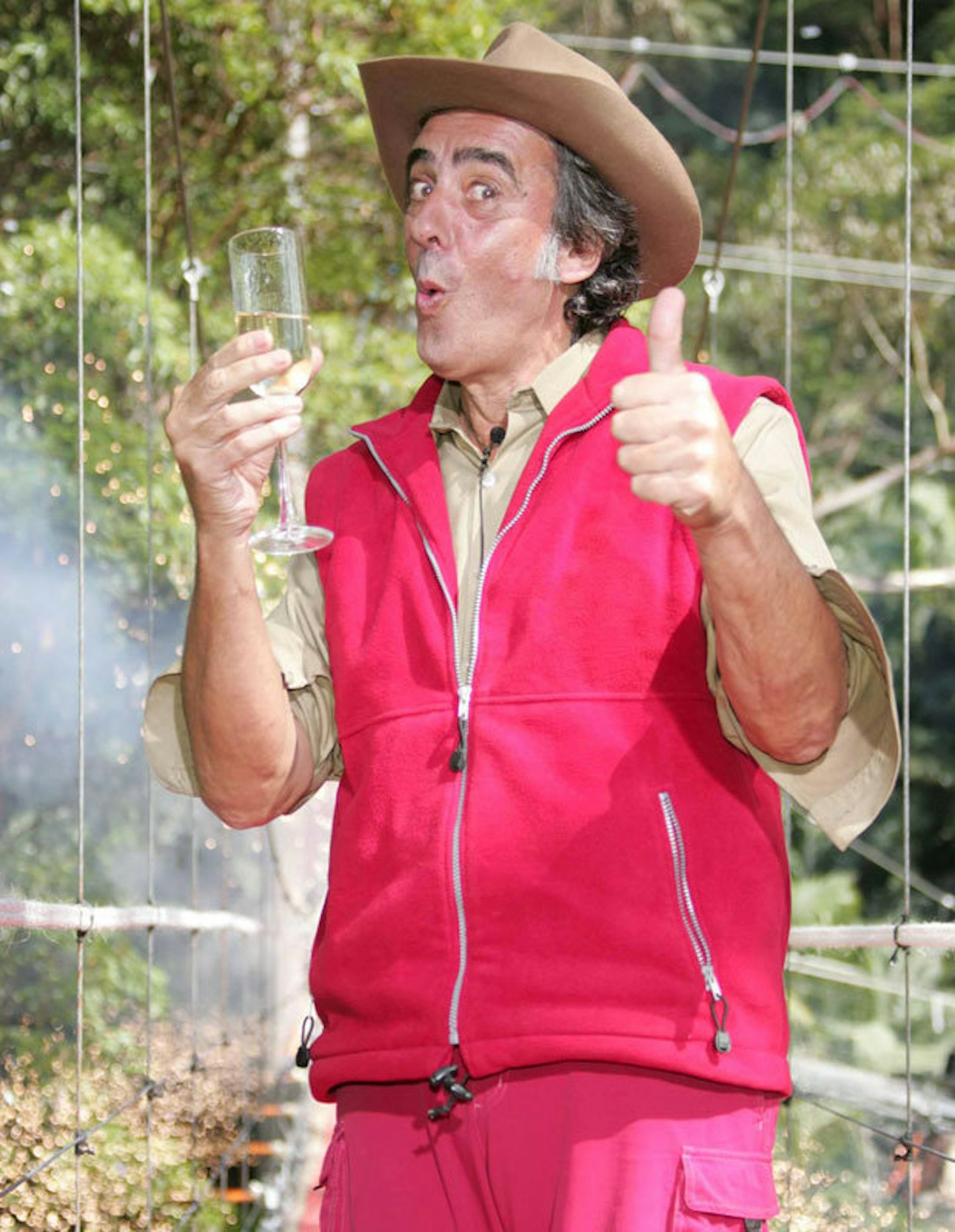 47 of 74
CREDIT: ITV
David Dickinson, Series 5
Wheeler-dealer David Dickinson was always going to be an interesting experiment on I'm A Celeb! He probably feels more comfortable around his antiques, which is why he continue's to present Dickinson's Real Deal.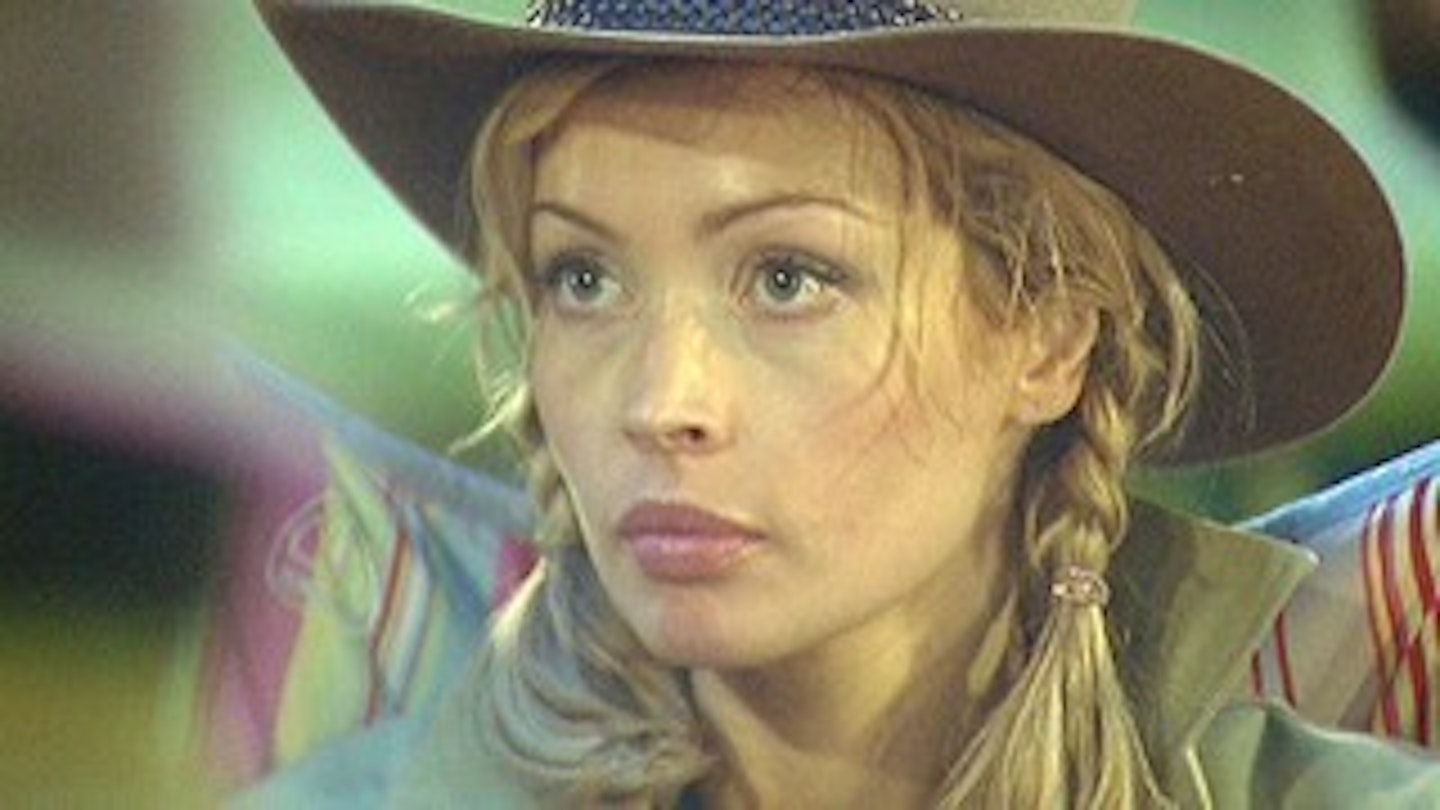 48 of 74
CREDIT: ITV
Kimberly Davies, Series 5
Aussie native and Neighbours soap-star Kimberly Davies suffered a bad injury after 'Hell-O-Drop', which involved jumping out of a helicopter to collect stars - it caused her to leave the show. She has been on various Australian TV shows since.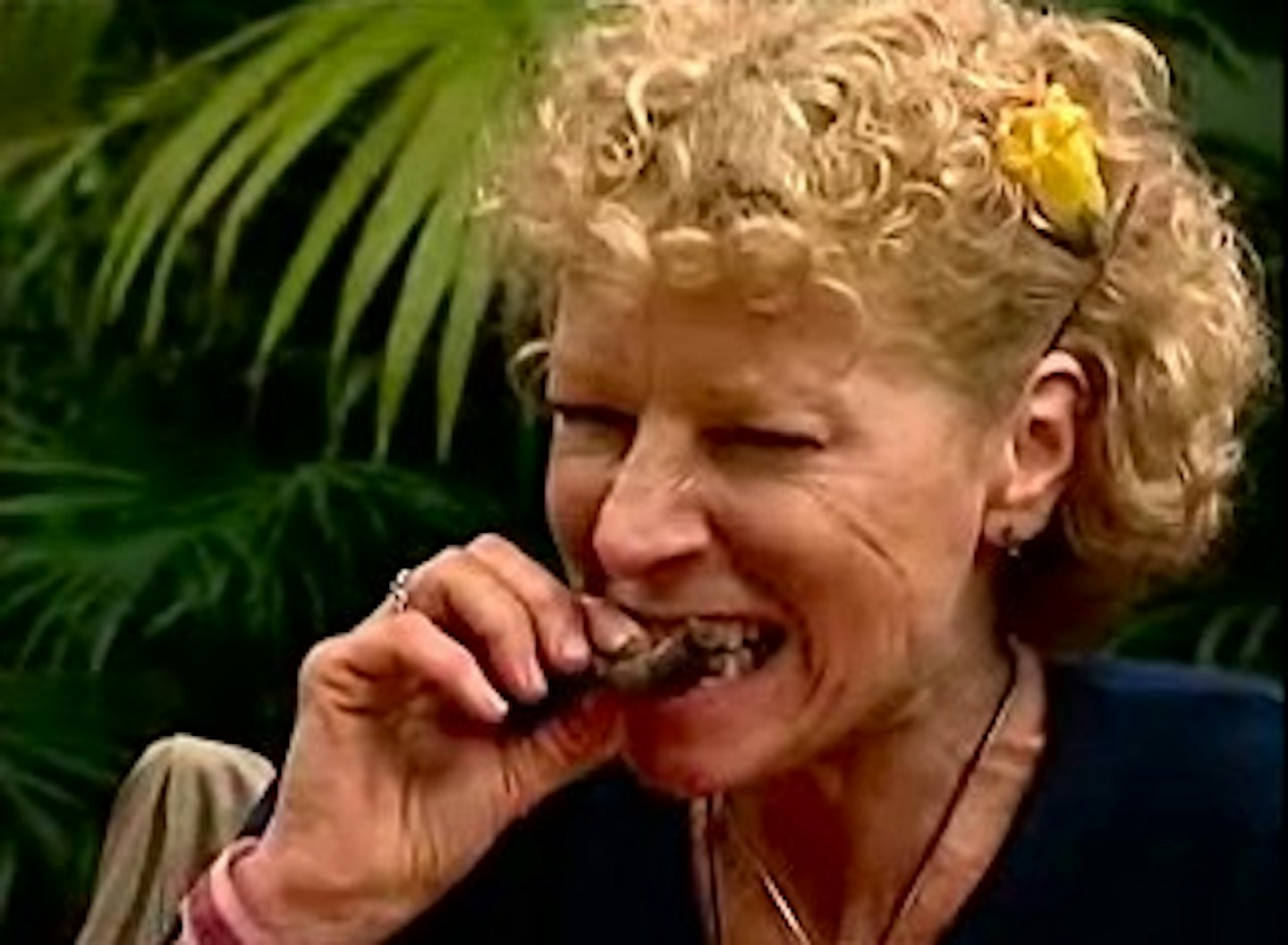 49 of 74
CREDIT: ITV
Jilly Goolden, Series 5
Food and wine connoisseur was never going to get her fine food and glass of Malbec in the jungle. Instead, she got to eat a whole lotta bugs in the Bushtucker Trial. She has since been a judge on Britain's Best Dish and has appeared on Celebrity Masterchef.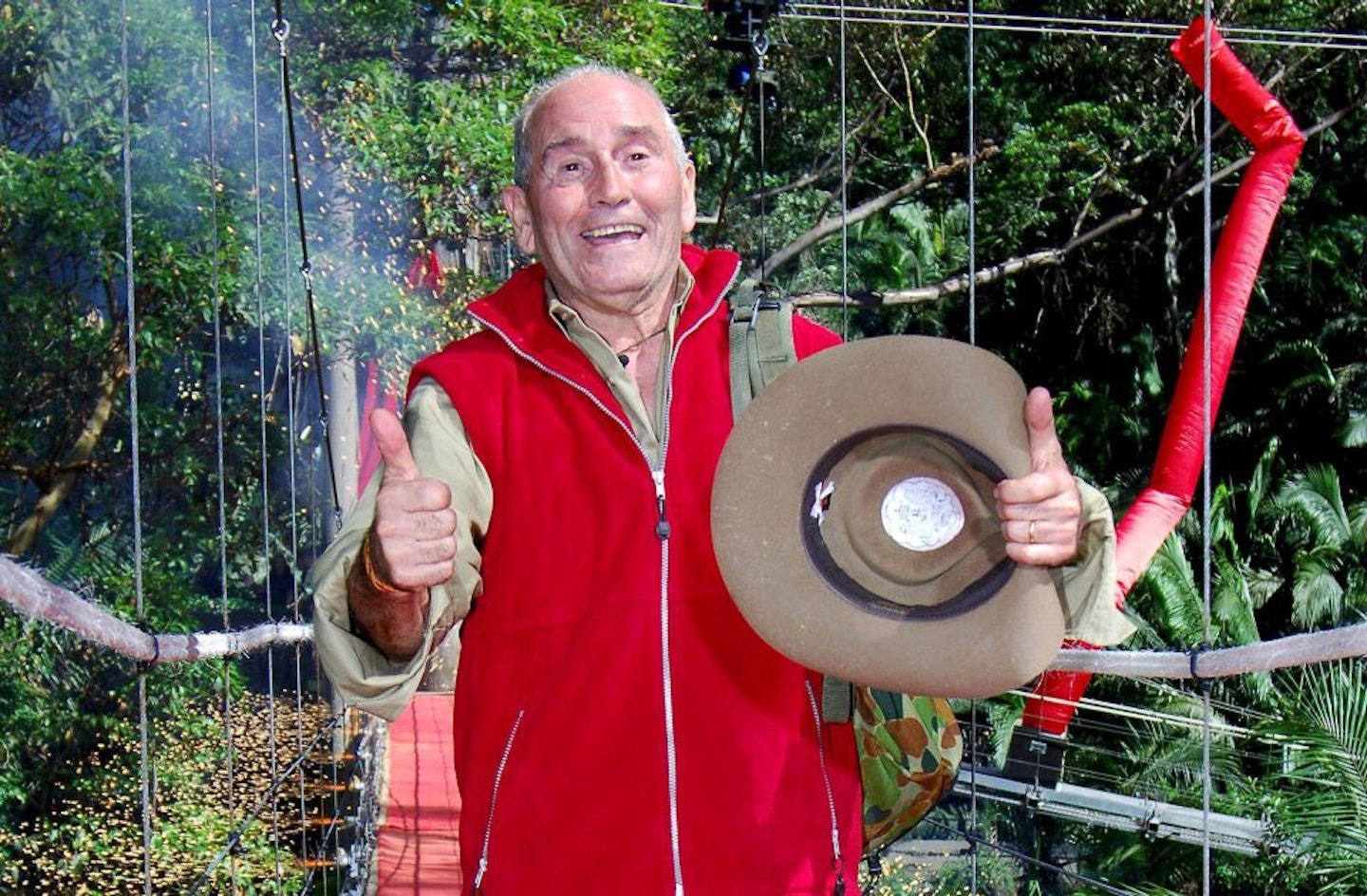 50 of 74
CREDIT: ITV
Tommy Cannon, Series 5
The second half of Cannon and Ball, Tommy was the first of the duo to leave. Aww.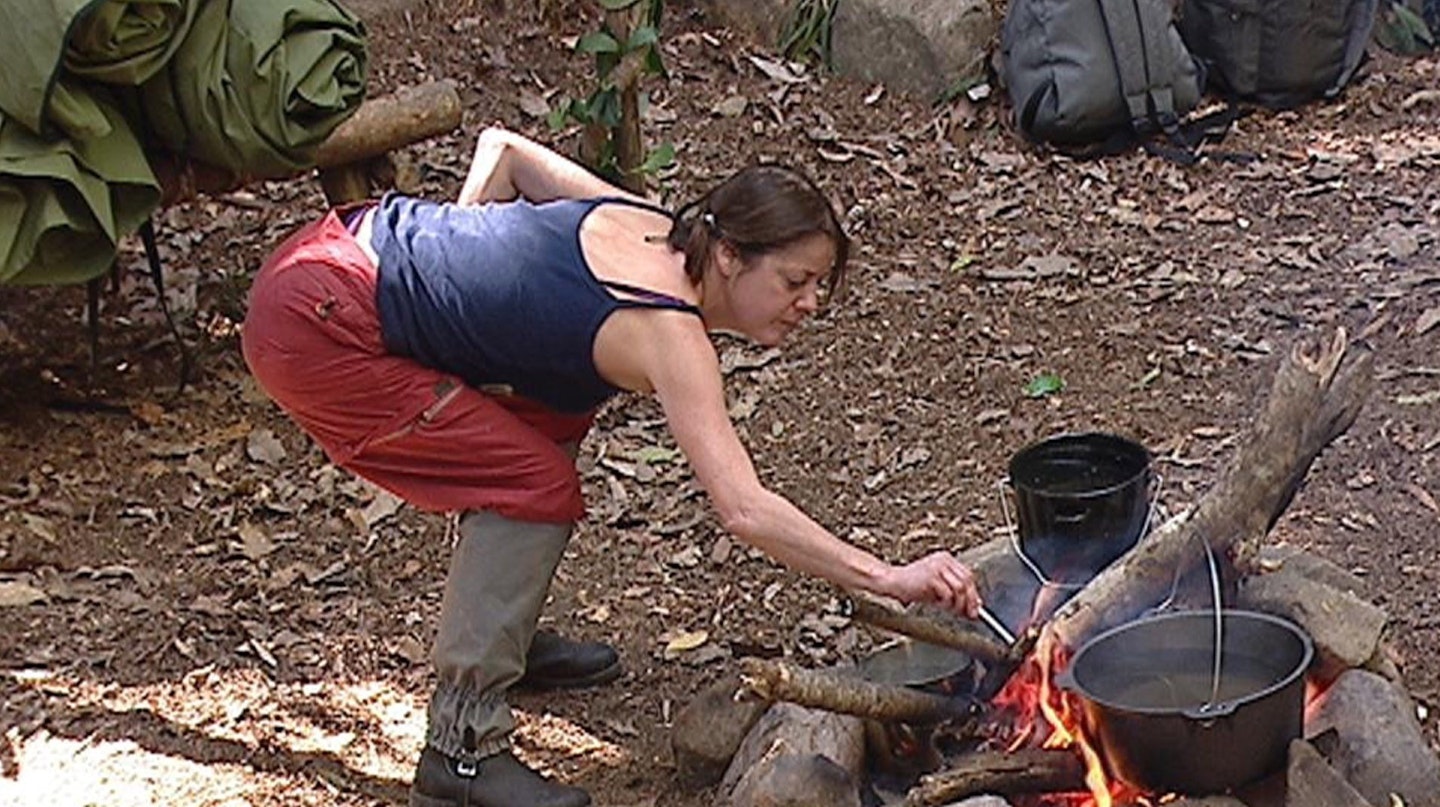 51 of 74
CREDIT: ITV
Elaine Lordon, Series 5
Best known for her roles in Eastenders and Gimme Gimme Gimme, Elaine was the first celeb to get the boot. She's been pretty quiet since and has only appeared on Soapstar Superstar.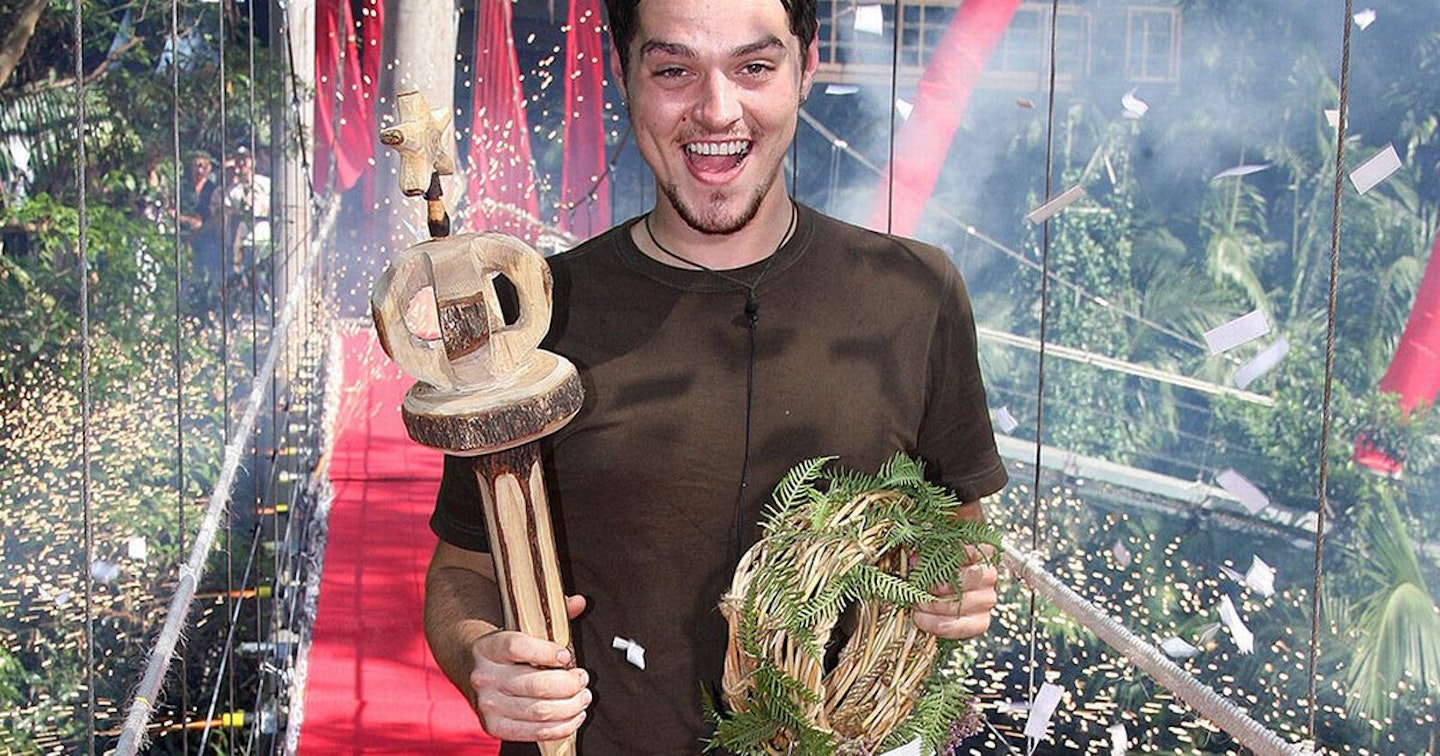 52 of 74
CREDIT: ITV
Matt Willis, Series 6
Our favourite Busted member and Emma Willis's other half, Matt Willis was crowned King of the Jungle in series 6. He's since made A LOT of fans happy by reforming with super-group McBusted and touring the UK. He also married the lovely Emma in 2008. Awwww.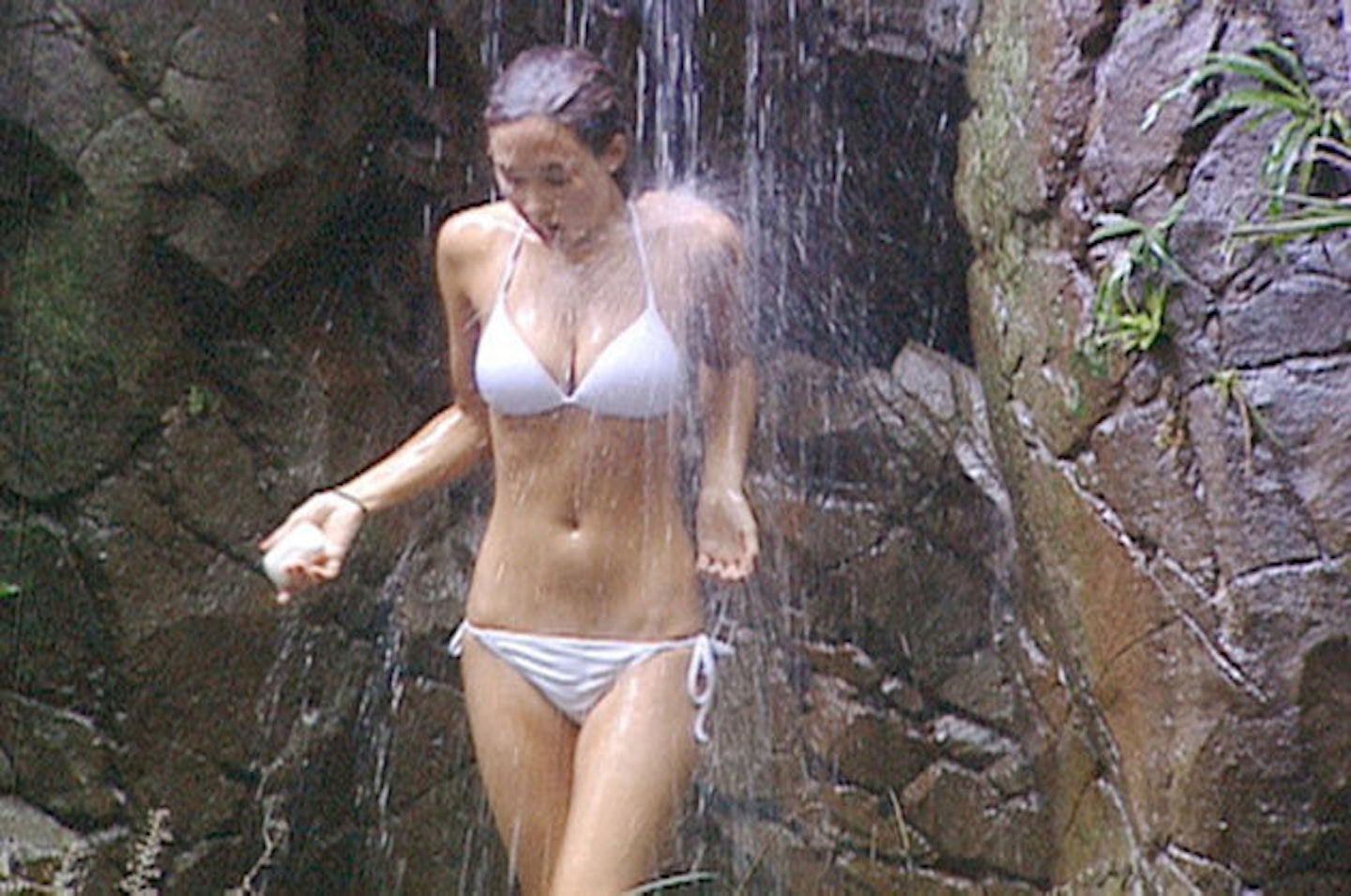 53 of 74
CREDIT: ITV
Myleene Klass, Series 6
Queen of the waterfall-shower Myleene Klass was best known for her time in Popstar's group Hear'Say. She's become a bit of a hit on the radio waves since leaving, with her own shows on Radio 2 and Smooth Radio. You might have also caught her as a panellist on Loose Women.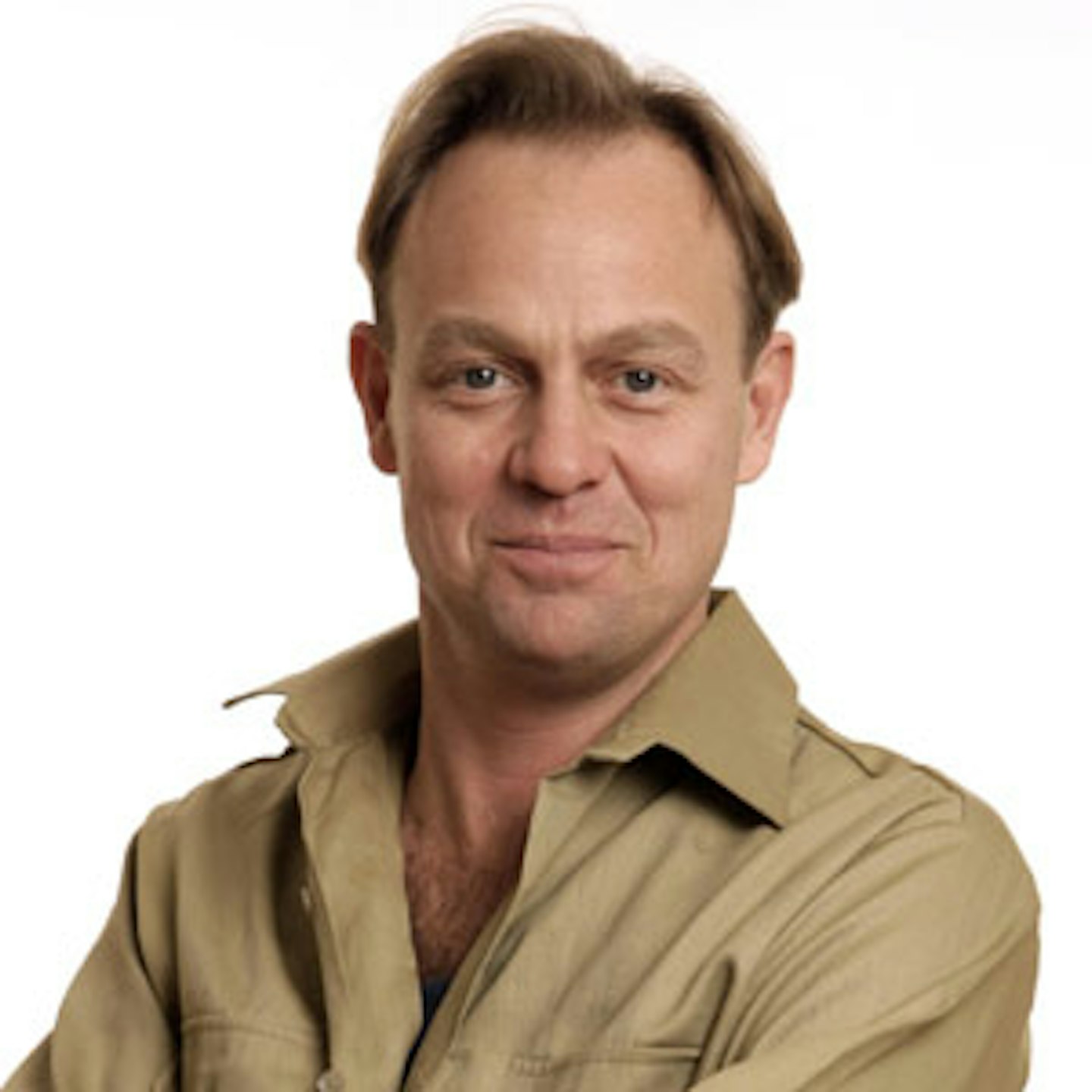 54 of 74
CREDIT: ITV
Jason Donovan, Series 6
We knew Jason as one half of Neighbours' Scott and Charlene (played by Kylie Minogue), so Jason should have felt at home Down Under. He provided many an entertaining moment, especially when he suffered a case of cabin fever in the jungle. He's since been on Strictly, Piers Morgan's Life Stories and stage production of Priscilla, Queen of the Desert. An entertainer 'til the end!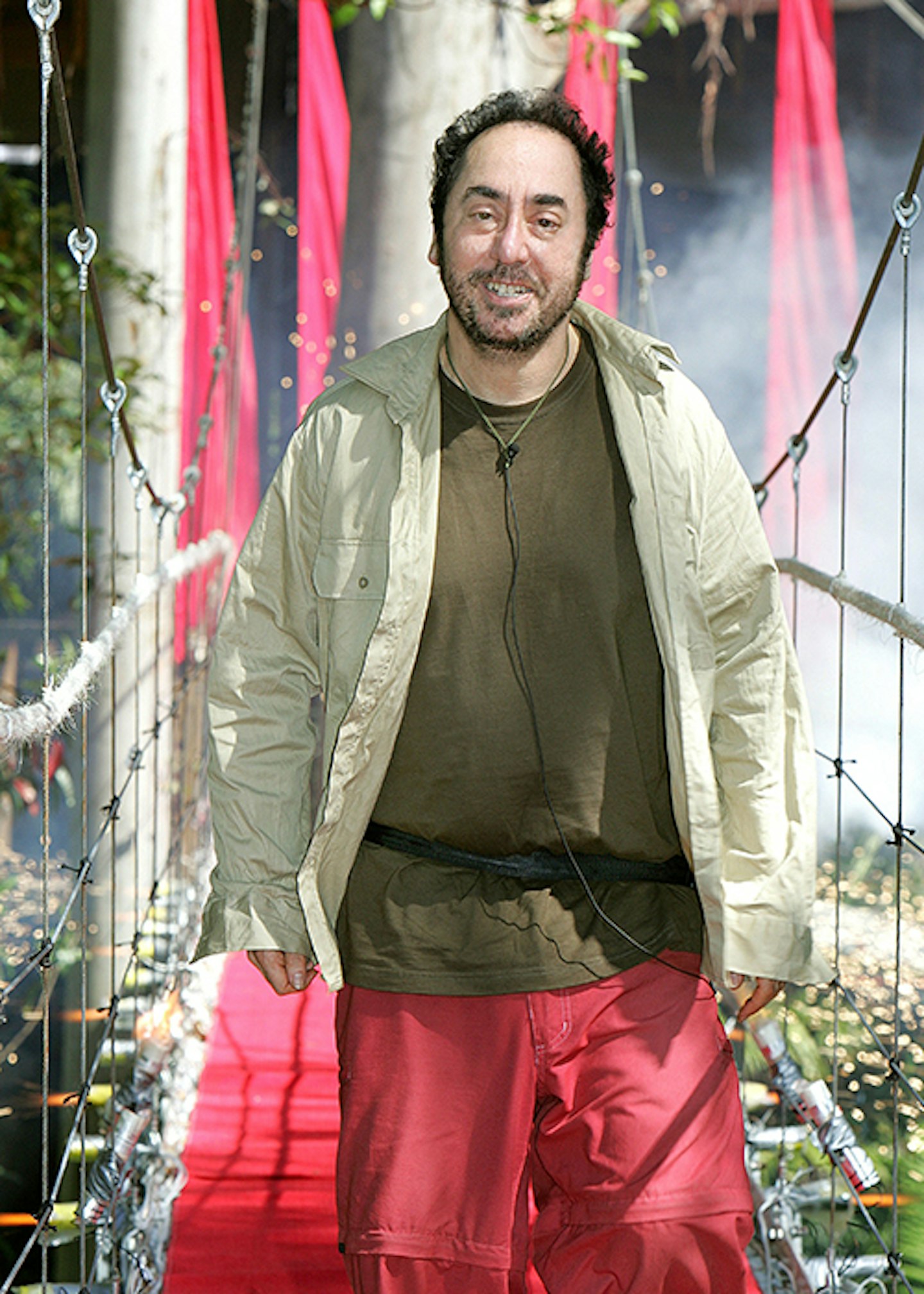 55 of 74
CREDIT: ITV
David Gest, Series 6
American David Gest was a big character in camp and came in fourth place. He entered the Celeb Big Brother house in 2016 but had to leave due to health issues. David died of a stroke later that year, leaving a unique hole in the celeb world.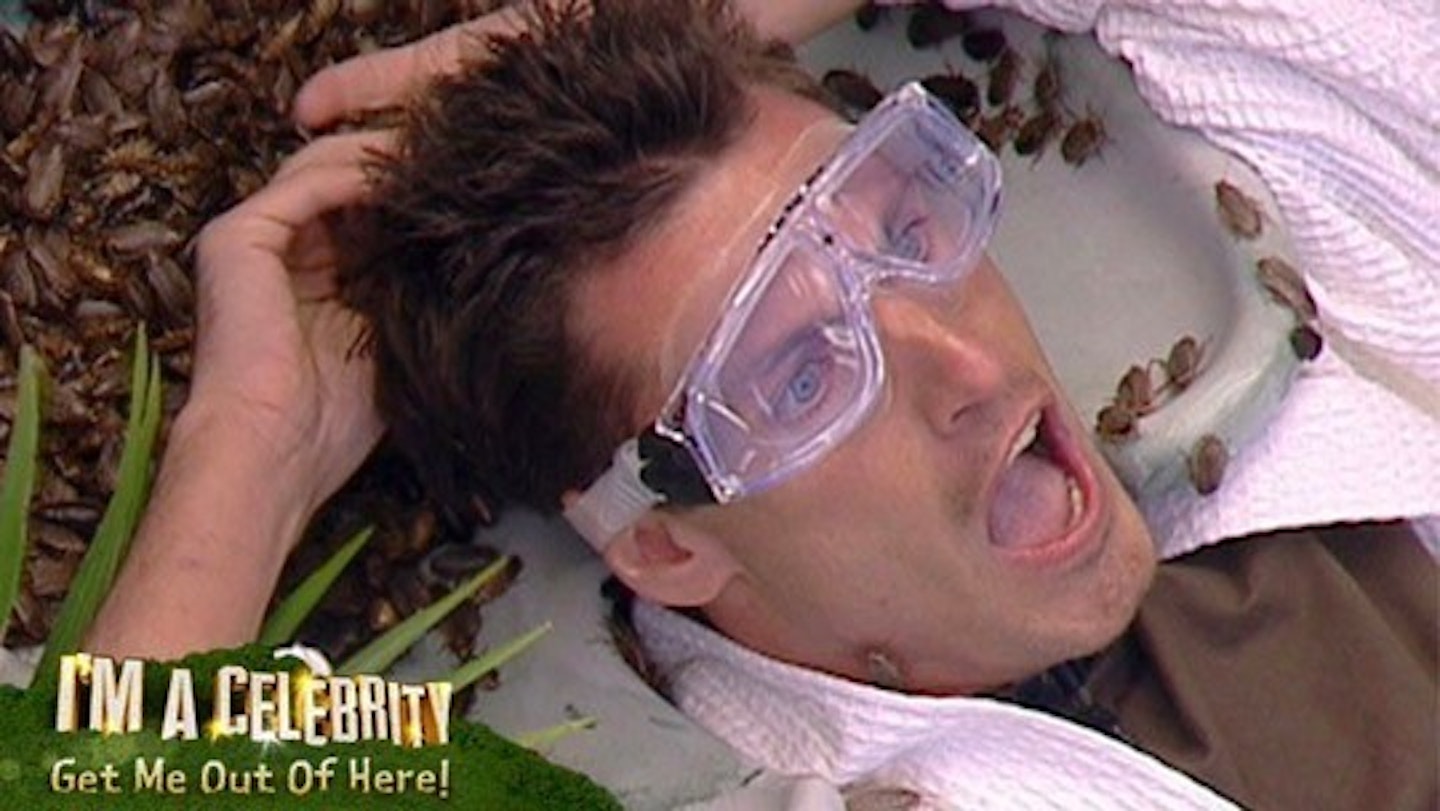 56 of 74
CREDIT: ITV
Dean Gaffney, Series 6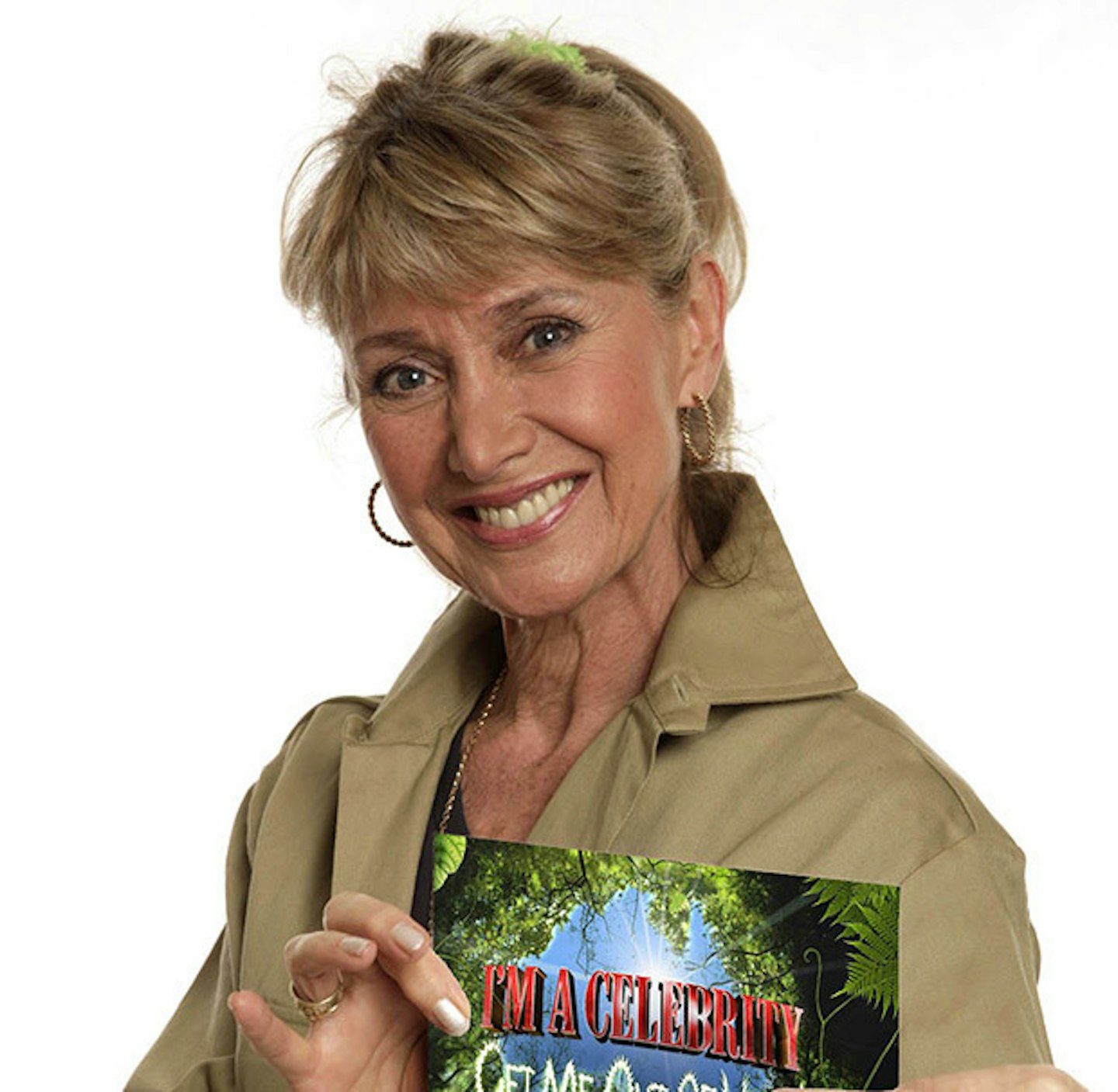 57 of 74
CREDIT: ITV
Jan Leeming, Series 6
TV presenter Jan Leeming did a record SIX Bushtucker Trials, you cruel, cruel people. She has since taken part in The Real Marigold Hotel.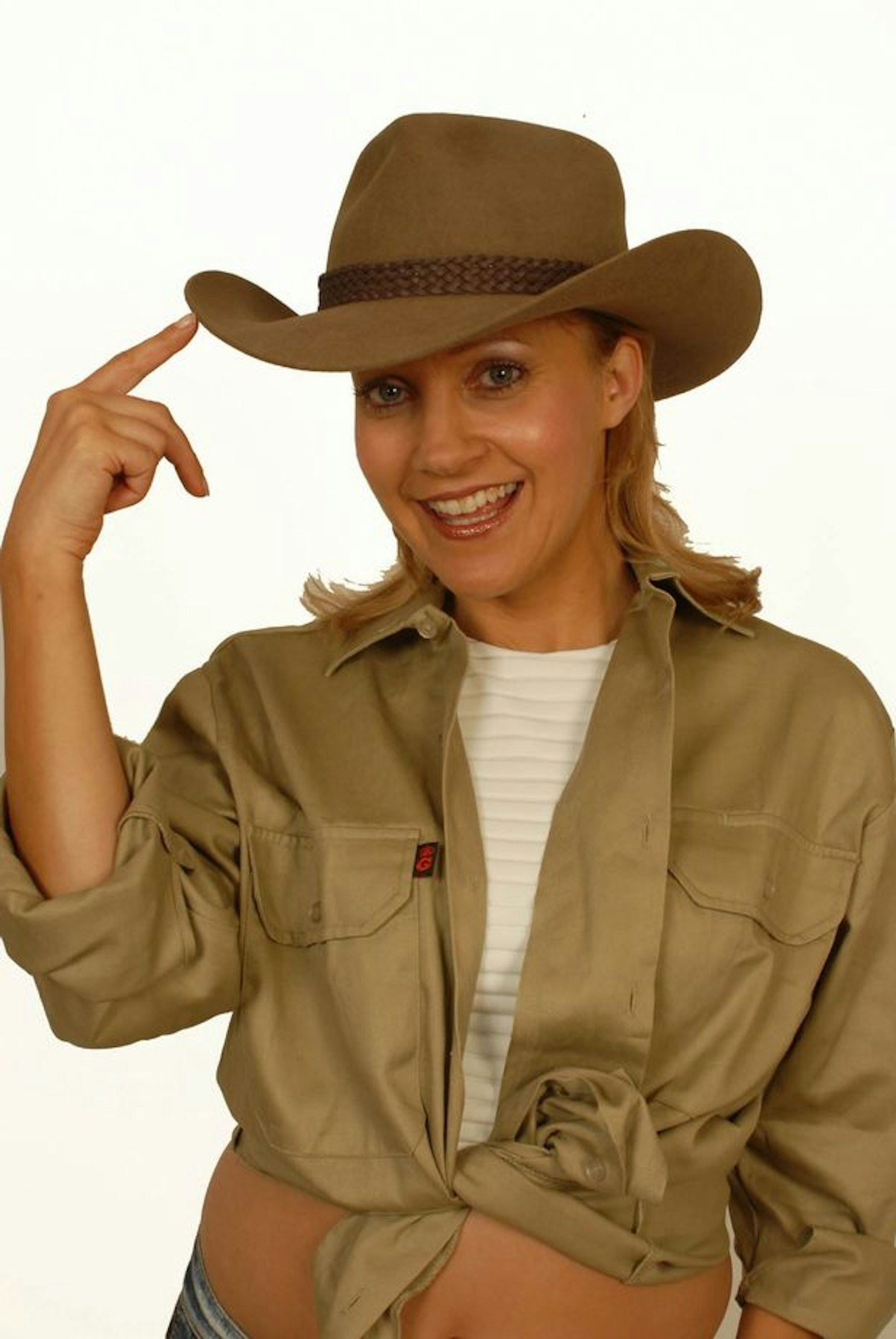 58 of 74
CREDIT: ITV
Malandra Burrows, Series 6
Former Emmerdale star Malandra did a few Tushbucker Trials in camp. She's not done much since, but did appear on Celebrity The Weakest Link.
59 of 74
CREDIT: ITV
Phina Oruche, Series 6
Former Footballers Wives star Phina Oruche gave Jan a grilling in the jungle. She's done some acting gigs since leaving, but nothing big.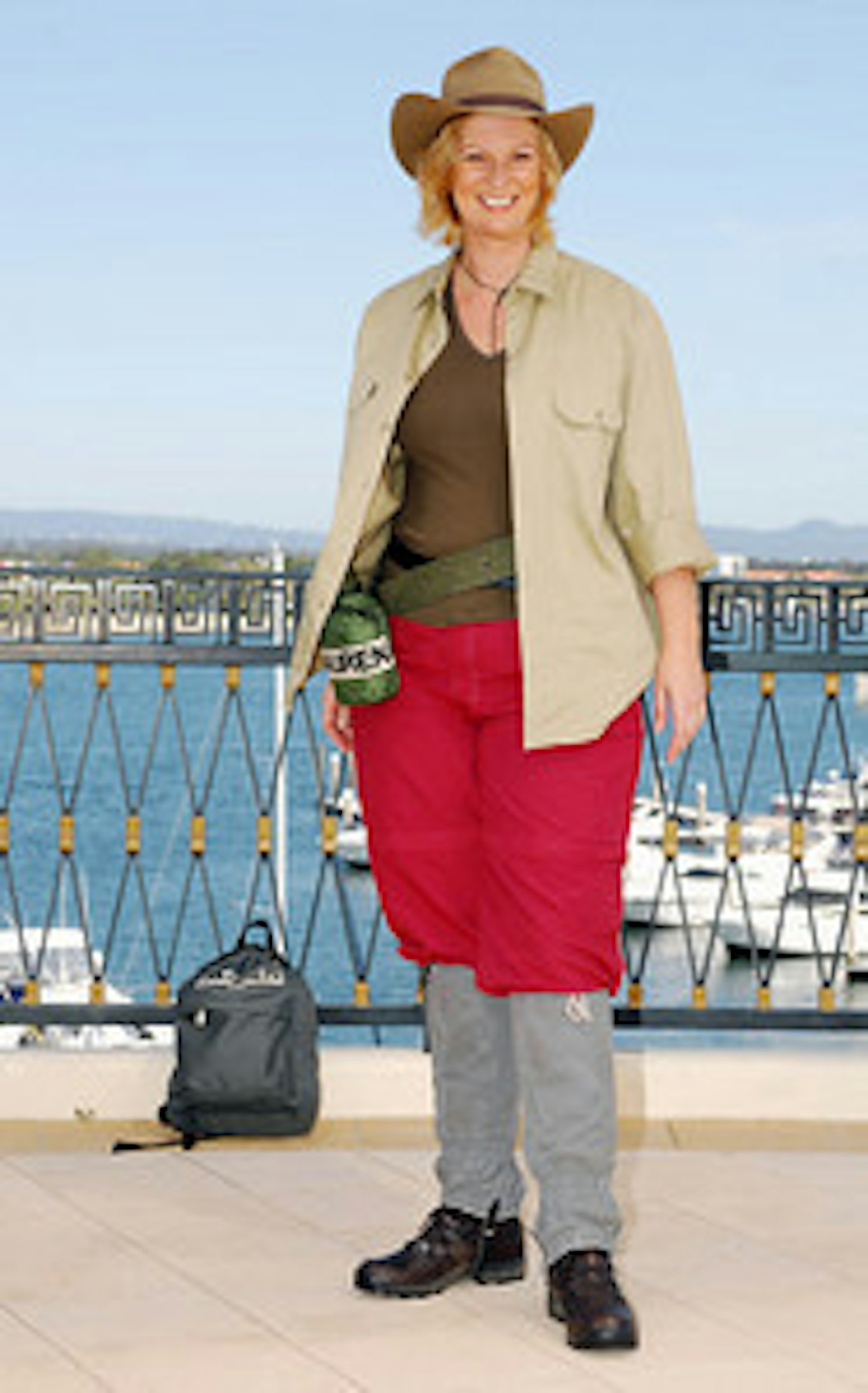 60 of 74
CREDIT: ITV
Lauren Booth, Series 6
Half sister of Cherie Booth, activist and journalist Lauren Booth donated her I'm A Celeb money to charity. Lauren continues to politically campaign.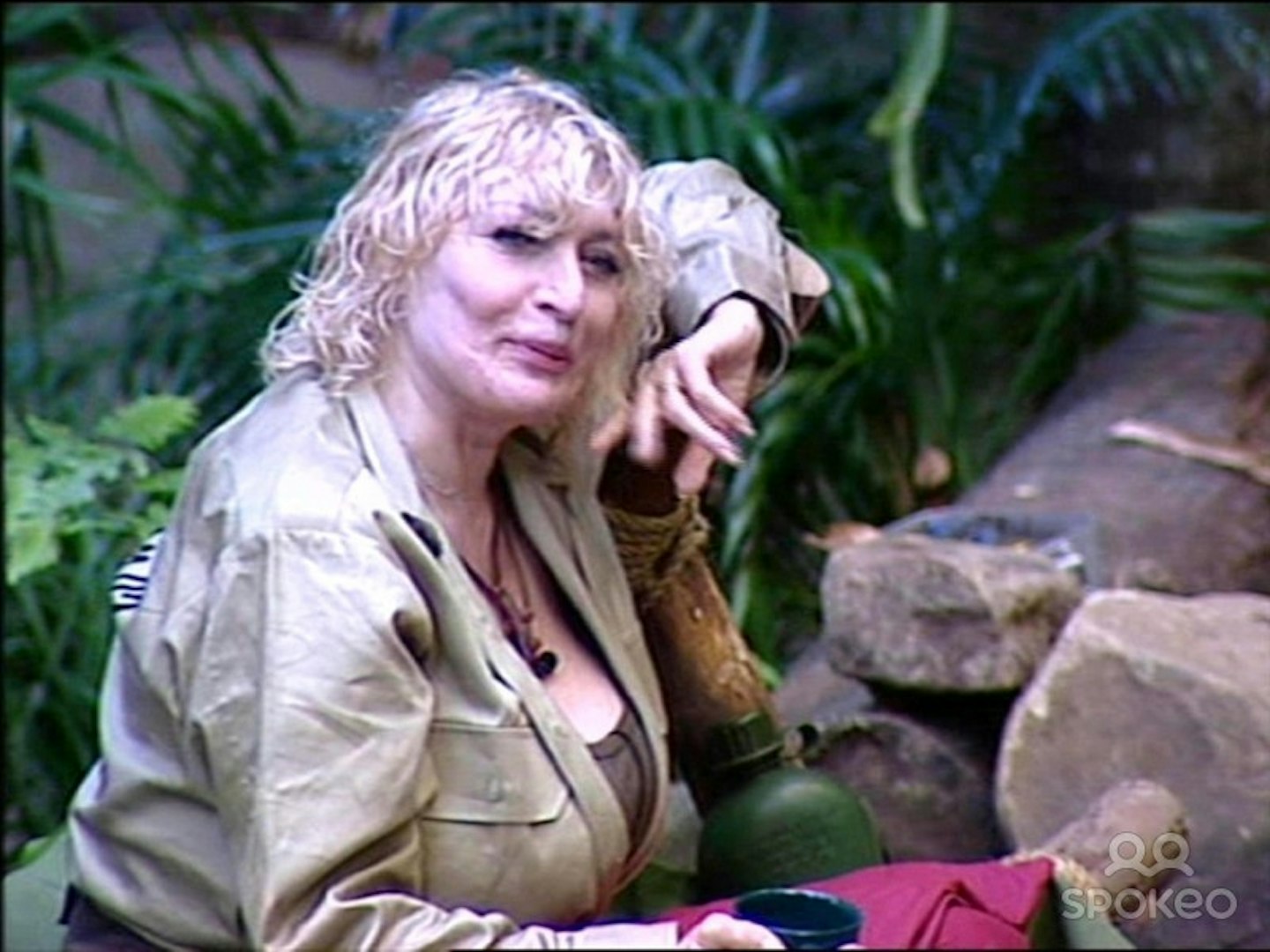 61 of 74
CREDIT: ITV
Faith Brown, Series 6
Actor and comedian Faith Brown was the second contestant to be booted out of camp. She has since done stand up comedy tours around the UK.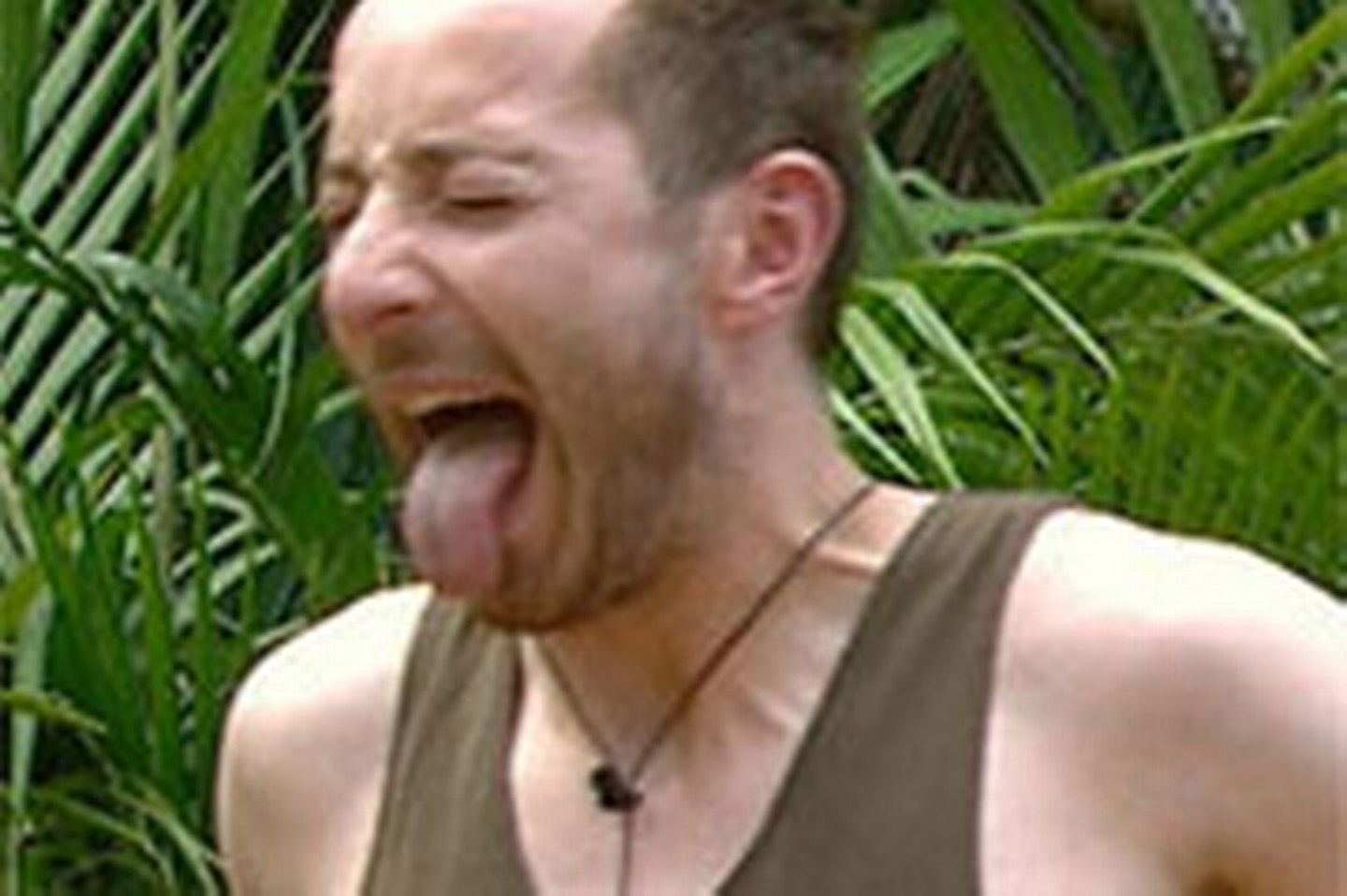 62 of 74
CREDIT: ITV
Scott Henshall, Series 6
Fashion designer Scott Henshall didn't get past the second eviction after a pretty poor performance in his Bushtucker Trial. He has guest judged shows like Project Catwalk and Britain's Next Top Model.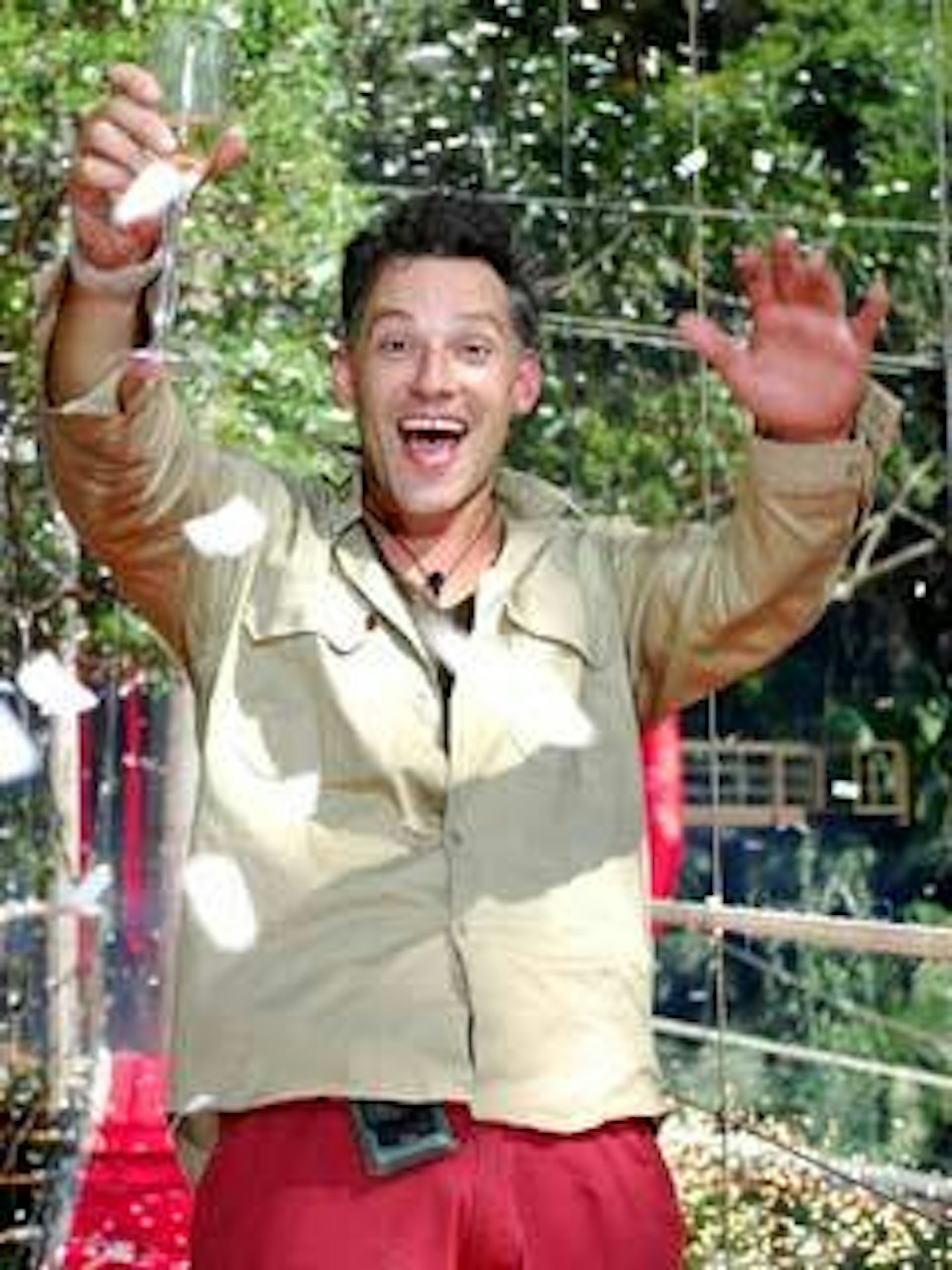 63 of 74
CREDIT: ITV
Toby Anstis, Series 6
TV and radio presenter Toby was the first to go in series 6. You can still catch him presenting A Place in the Sun.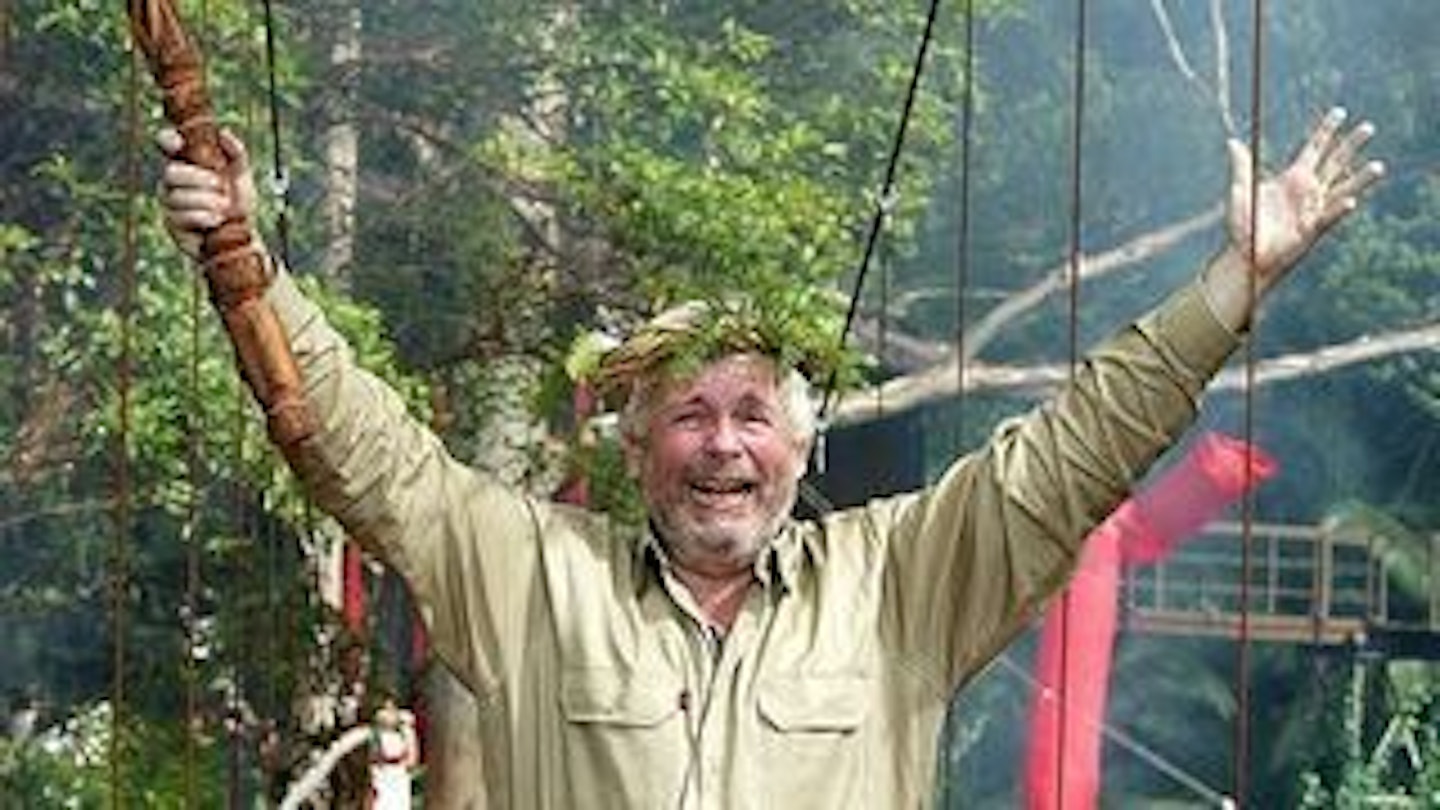 64 of 74
CREDIT: ITV
Christopher Biggins, Series 7
Ahh, theatre and TV actor Christopher Biggins provided the lolz on I'm A Celeb! - like the time he cuddled up to a rat. That's how he became crowned King of the Jungle. He's been on every celeb reality show going and continues to act in panto.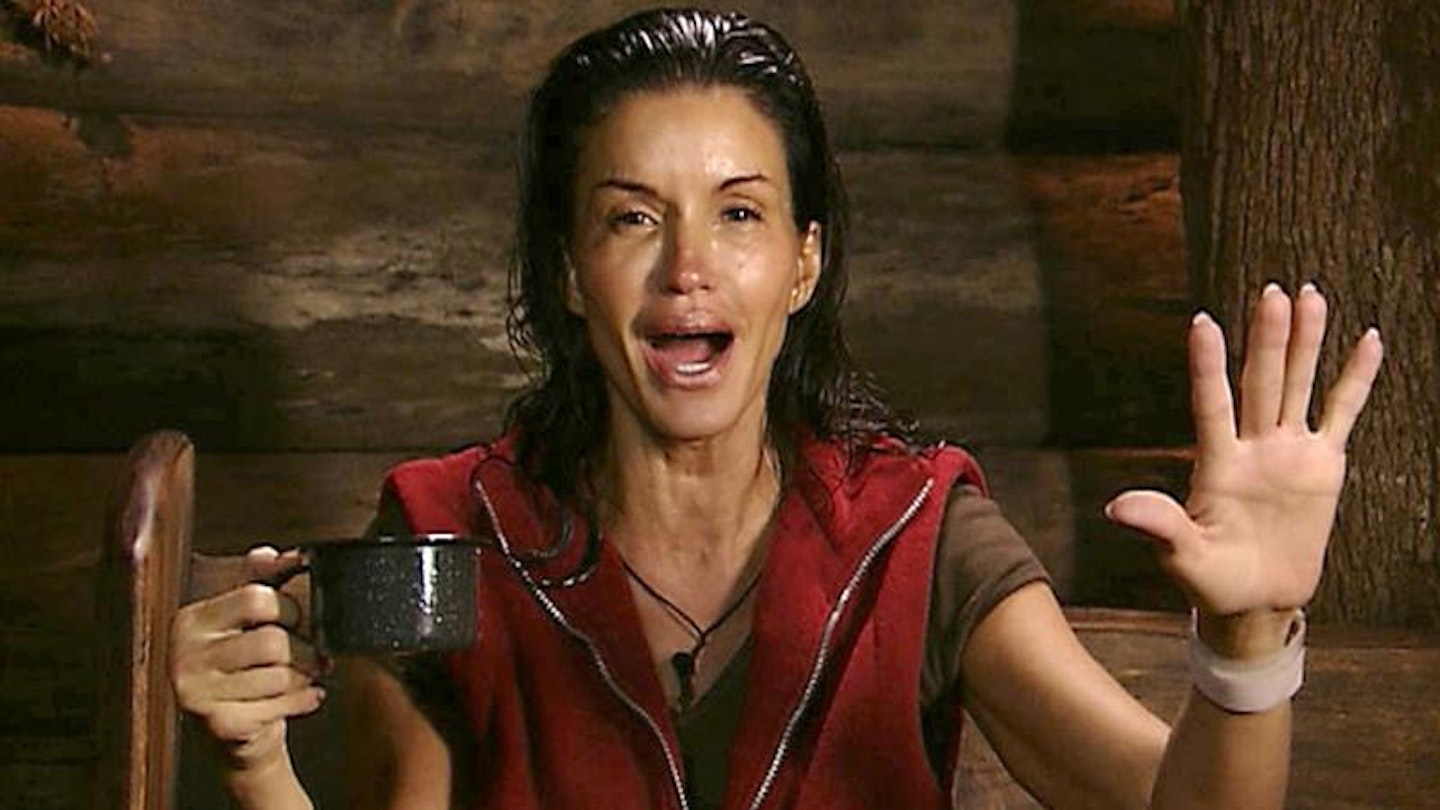 65 of 74
CREDIT: ITV
Janice Dickinson, Series 7
'90s supermodel Janice Dickinson was outspoken was straight talking in the camp. Sadly, Janis was diagnosed with breast cancer in 2016 but says: 'Don't feel sorry for me, I'm gonna stick around for a long, long time'.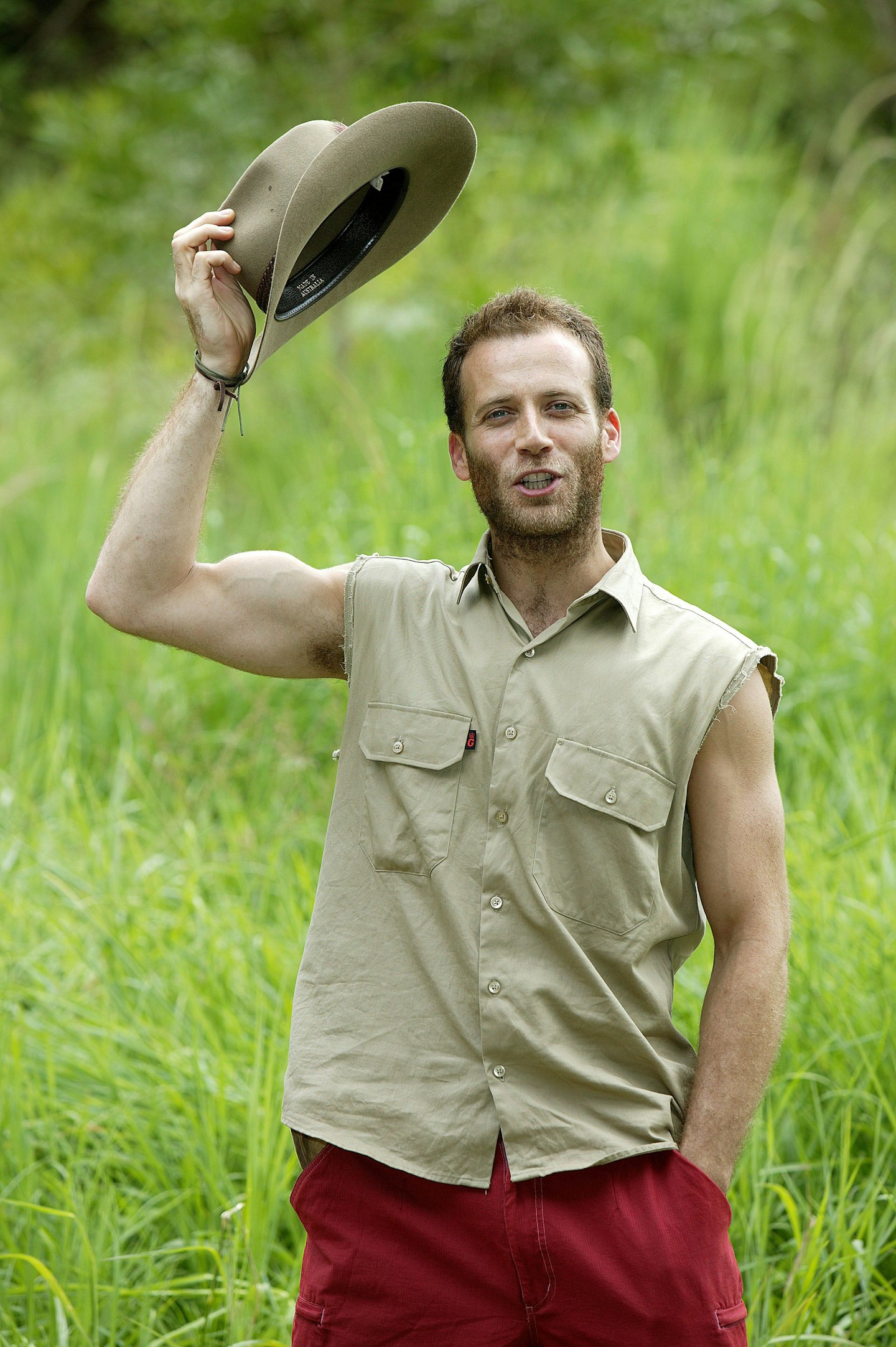 66 of 74
CREDIT: Shutterstock
Jason J Brown, Series 7
Former Five popstar Jason J Brown made it to the final. He reformed with Five as part of The Big Reunion but moved on shortly afterwards.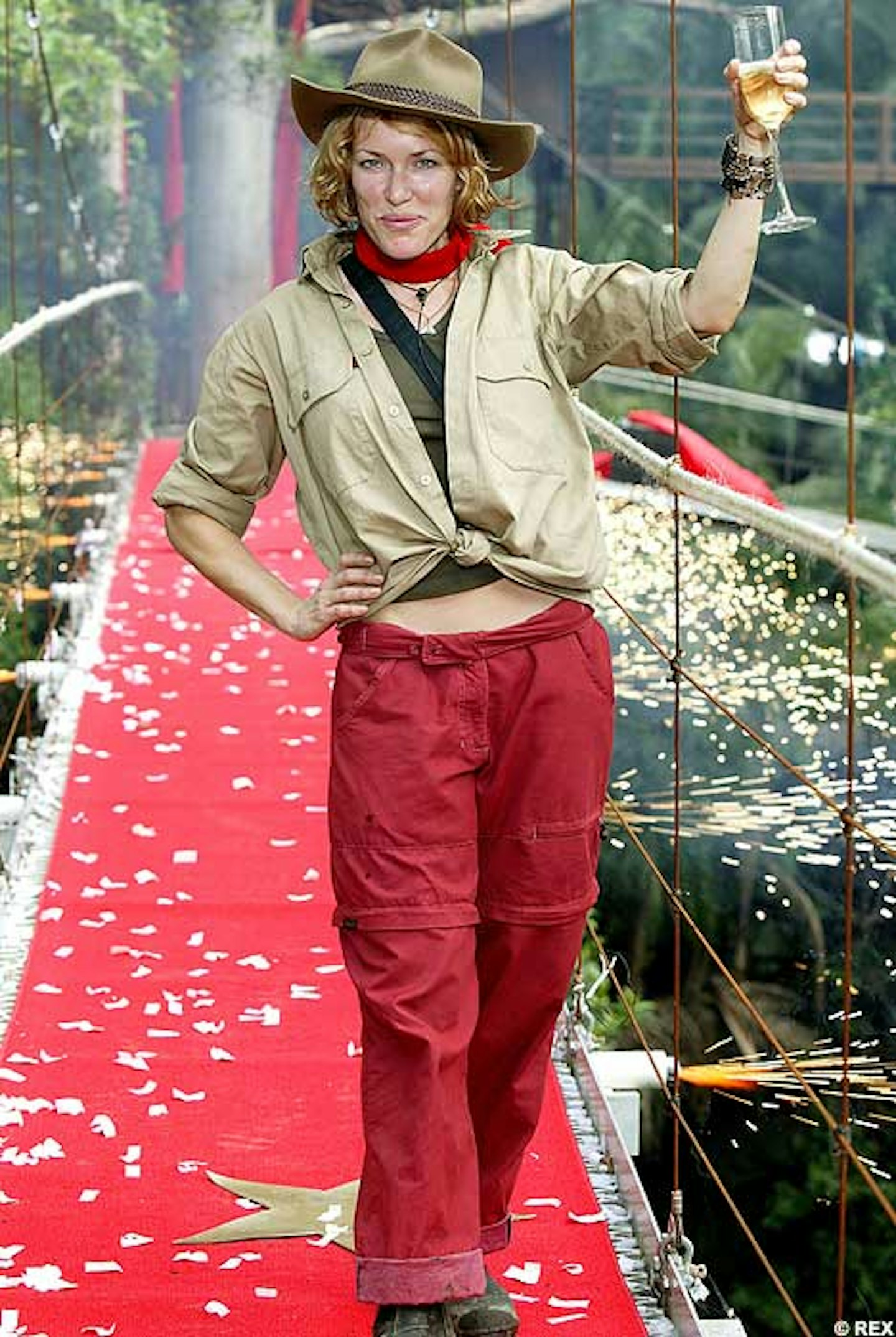 67 of 74
CREDIT: ITV
Cerys Matthews, Series 7
Former Catatonia singer Cerys had a bit of a fling with fellow contestant Marc Bannerman after the show. She continues to present her radio show on BBC 6Music.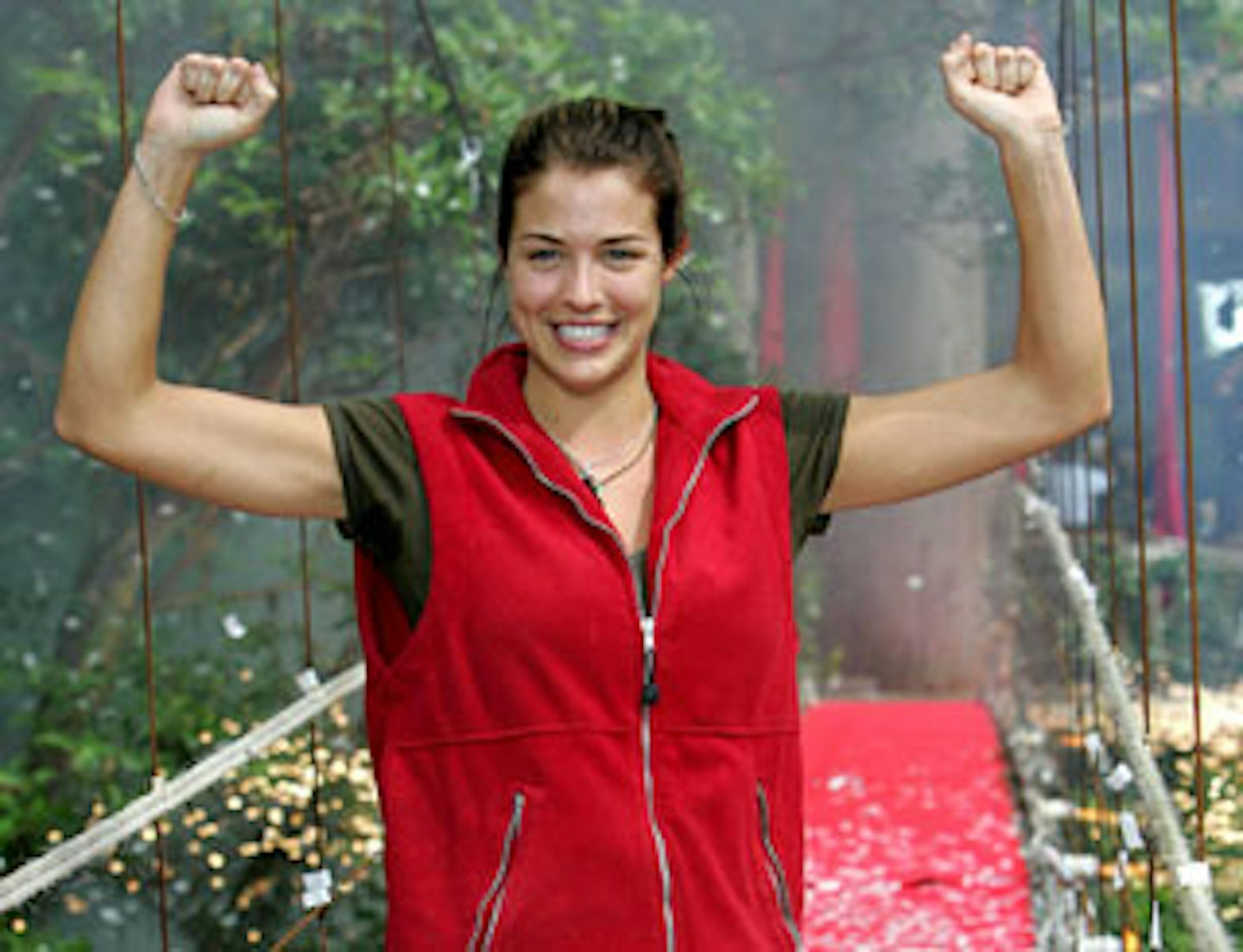 68 of 74
CREDIT: ITV
Gemma Atkinson, Series 7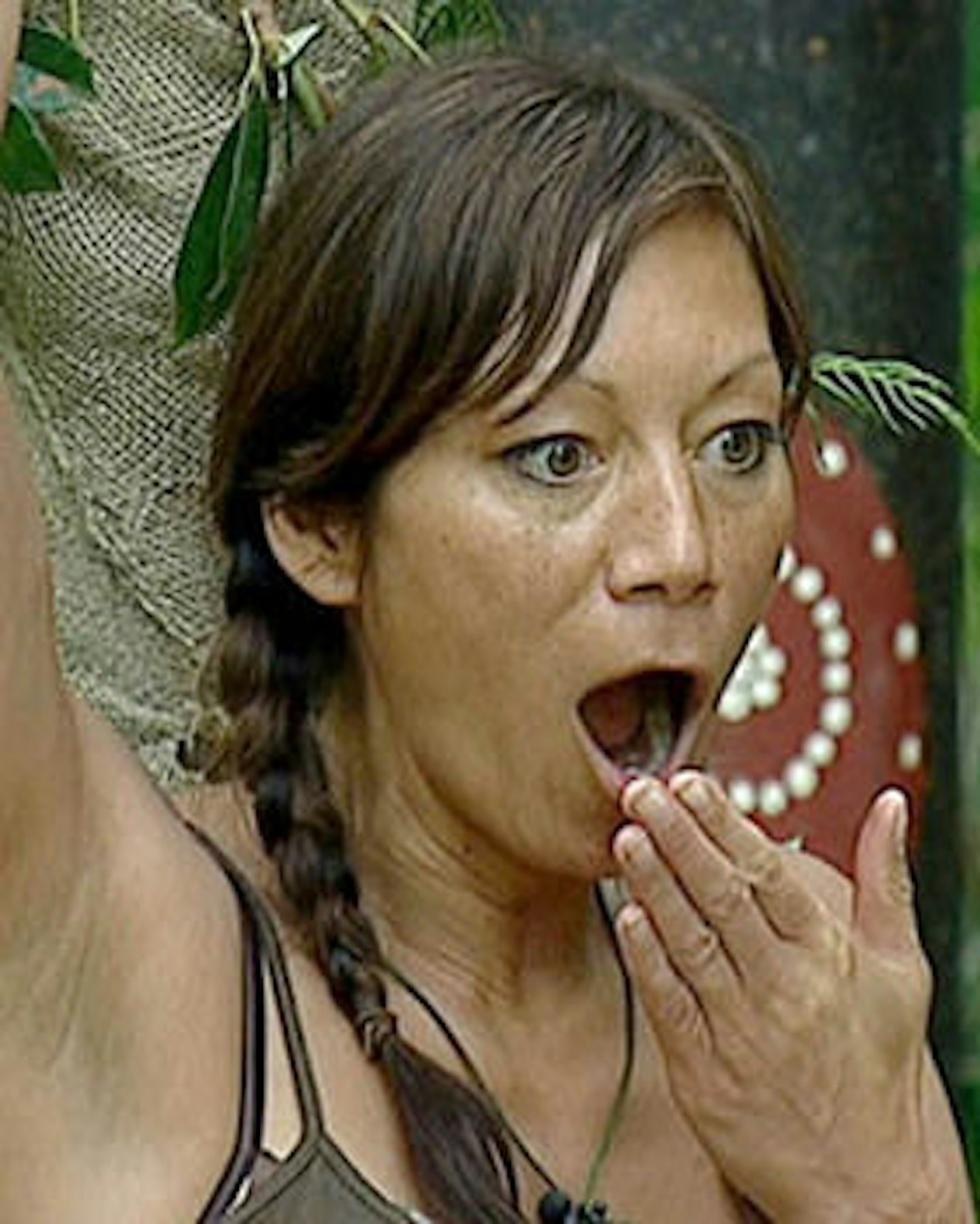 69 of 74
CREDIT: ITV
Anna Ryder Richardson, Series 7
Changing Rooms interior designer Anna was the sixth contestant to leave the jungle. Afterwards, she went on Who Wants to be a Millionaire with Christopher Biggins for charity.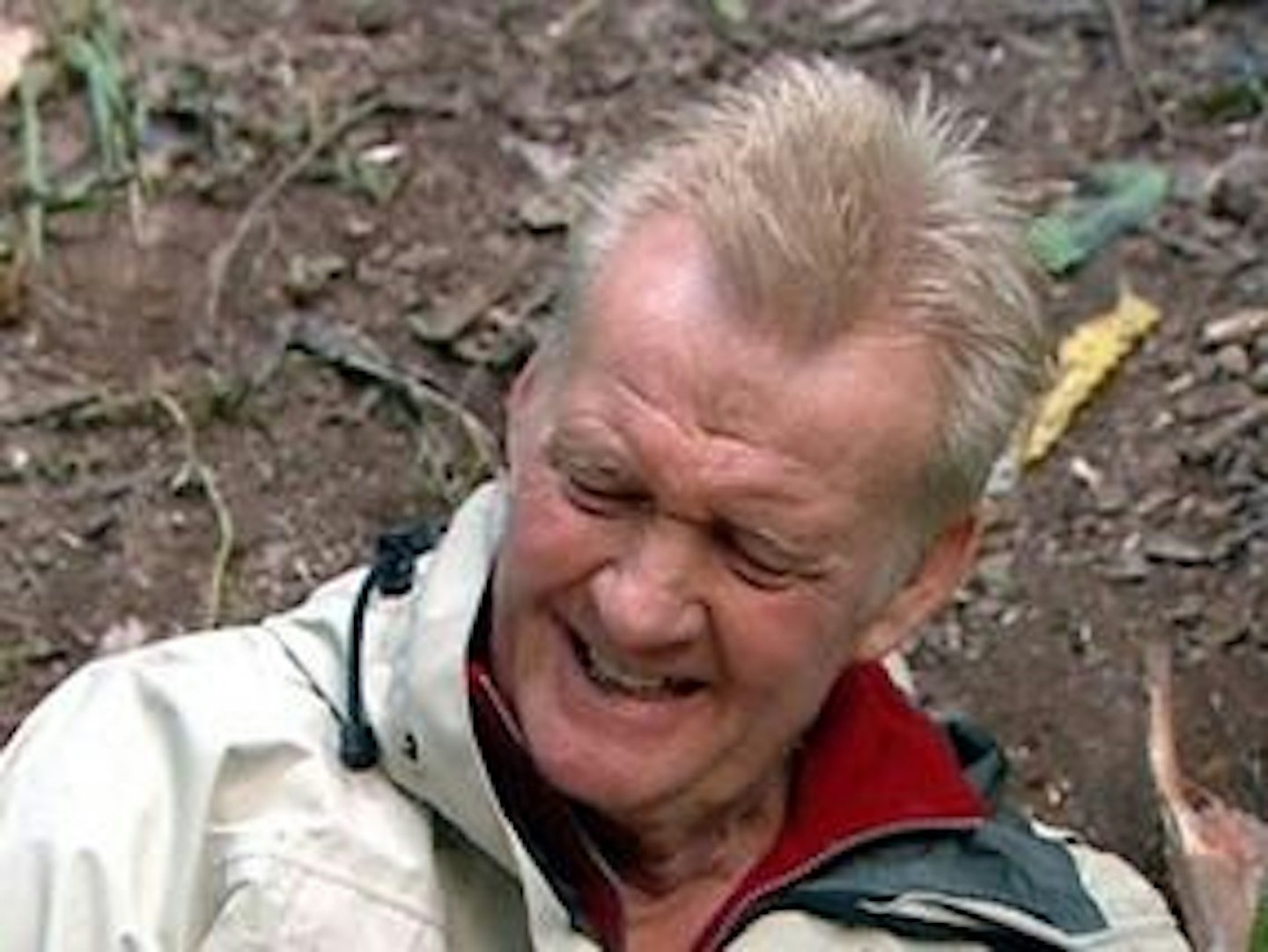 70 of 74
CREDIT: ITV
Rodney Marsh, Series 7
Former England footballer Rodney made some controversial comments during his time in the jungle. He's still enjoying his retirement on shows such as Come Dine With Me and Celebrity Coach Trip.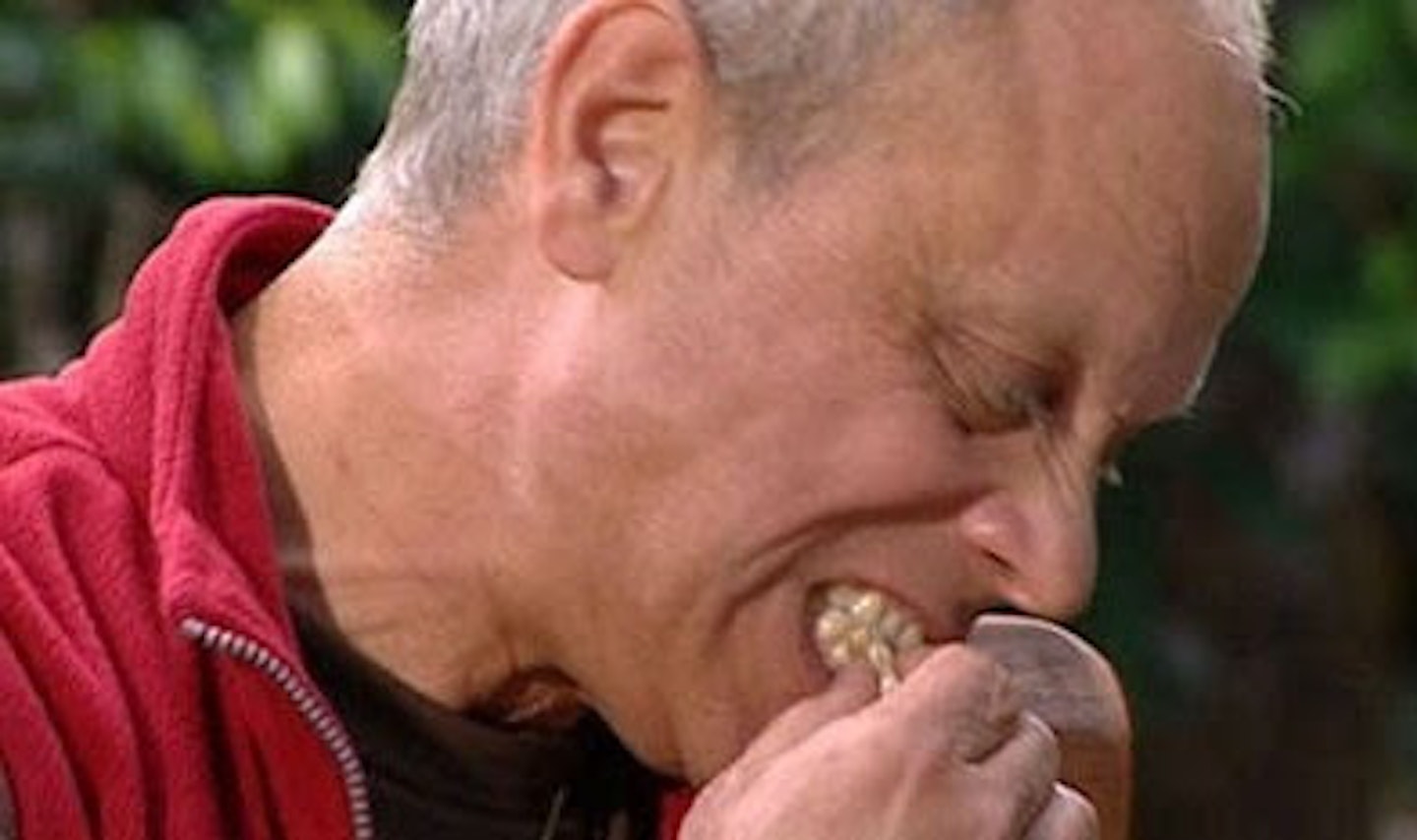 71 of 74
CREDIT: ITV
John Burton Race, Series 7
Celebrity chef John was the camp's main cook, obviously. He's since presented Britain's Best Dish and Put Your Menu Where Your Mouth Is.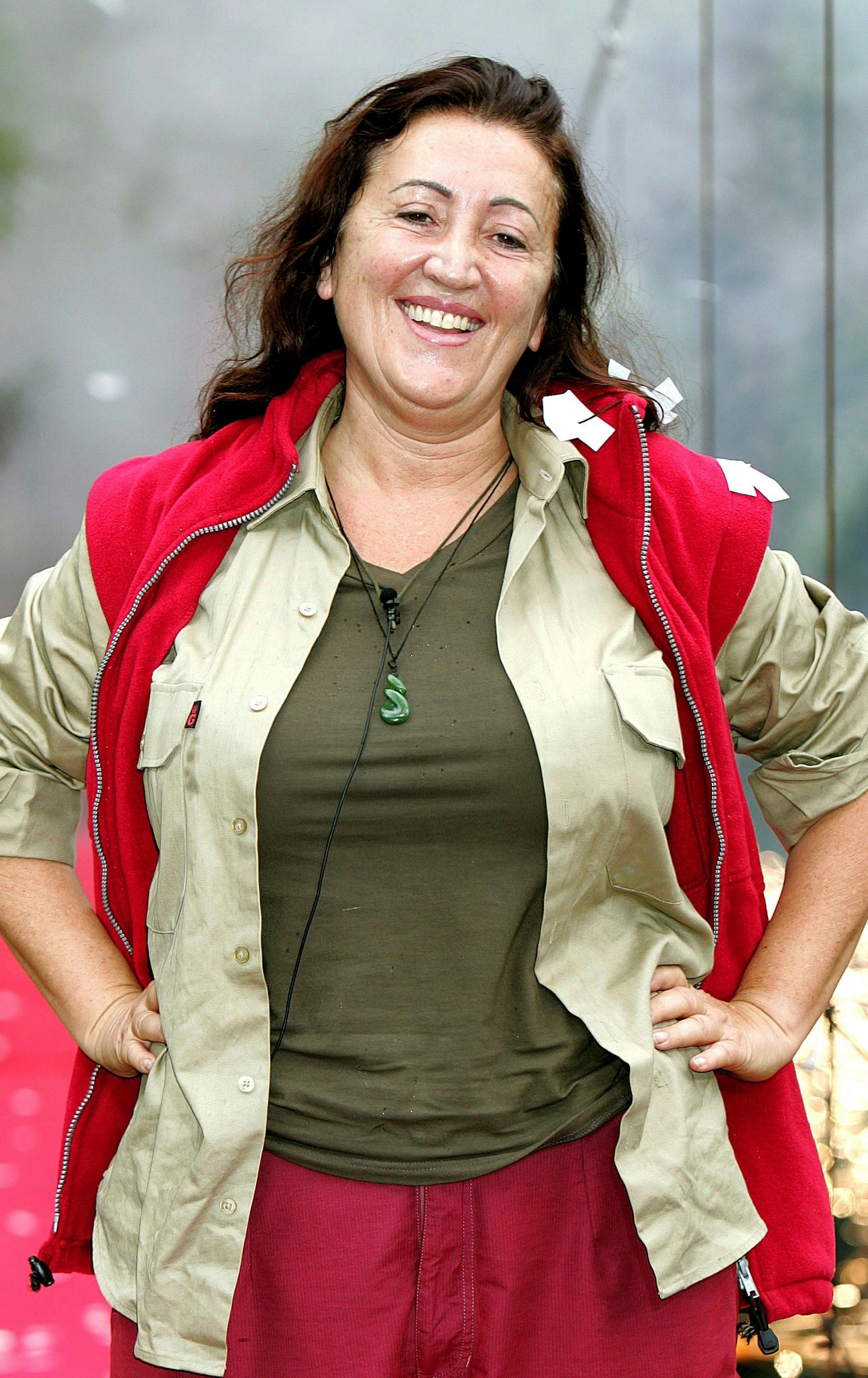 72 of 74
CREDIT: Shutterstock
Lynne Franks, Series 7
Prominent PR woman Lynne got into a lot of arguments with her fellow campers. She continues to campaign for women's rights and empowerment.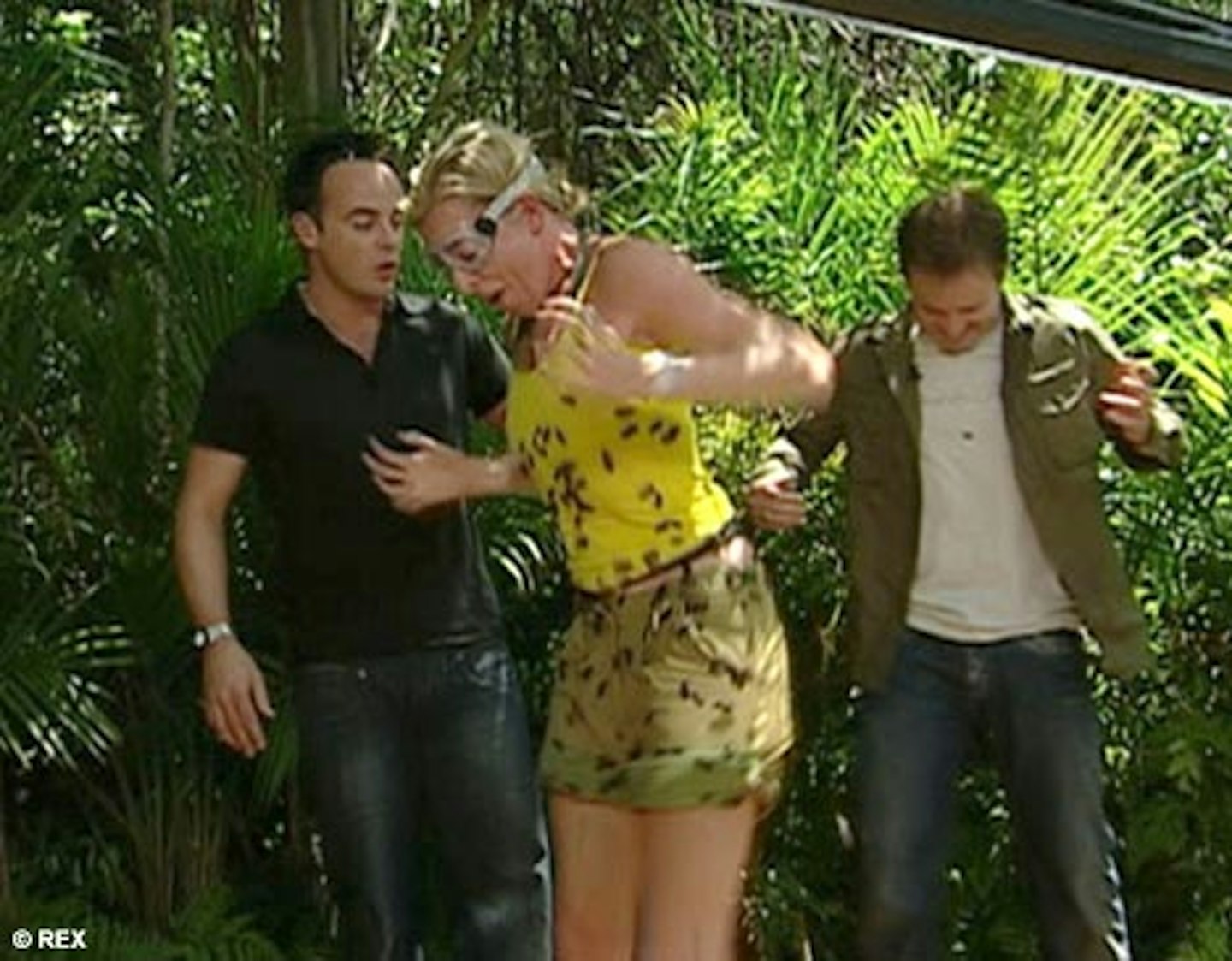 73 of 74
CREDIT: ITV
Katie Hopkins, Series 7
Viewers no doubt enjoyed watching former Apprentice villain and controversial columnist Katie Hopkins doing Bushtucker Trials. She has since gained more and more enemies with her tweets and TV appearances.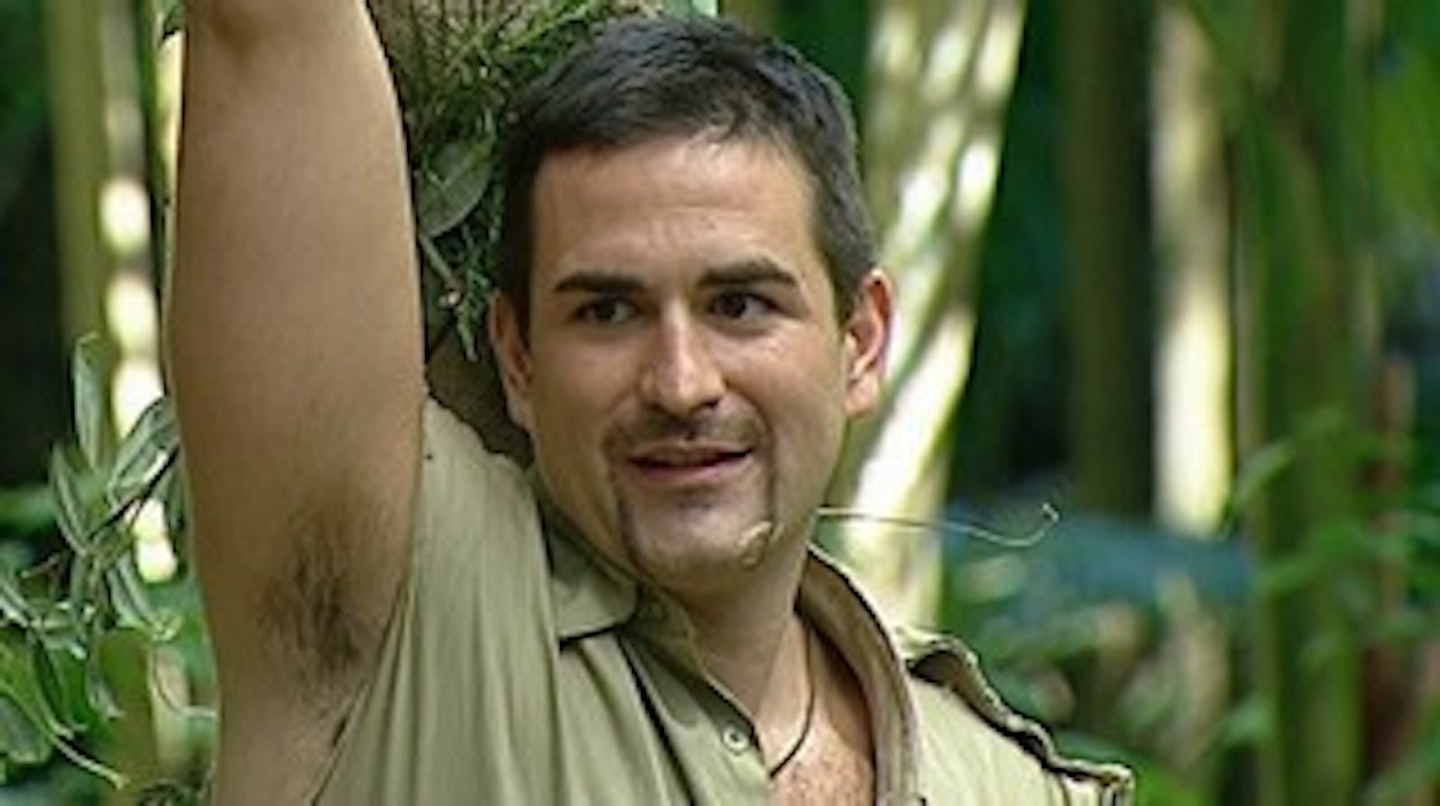 74 of 74
CREDIT: ITV
Mark Bannerman, Series 7
Mark Bannerman played suave Italian Gianni di Marco in Eastenders. He had a relationship with fellow camper Cerys Matthews when she left the jungle.
WATCH: Georgia Toffolo reveals the I'm A Celebrity secrets producers don't want you to know
NOW READ more I'm a Celeb news
Here's how much the I'm A Celebrity...Get Me Out Of Here! 2018 stars were paid
I'm A Celebrity… Get Me Out Of Here! 15 truly DISGUSTING Bushtucker trials
Some of them have done better than others, with the likes of Peter Andre, Daniella Westbrook and Janet Street-Porter's profiles exponentially raised from their time in the jungle.
Plenty more of them have caught the reality TV bug, and have gone on take part in similar shows from Strictly to CBB. Series 5's Sid Owen and 6's Jason Donovan both starred on Strictly Come Dancing, David Gest appeared on 2016's CBB and Christopher Biggins has been on pretty much every reality TV show going.
What's even more exciting is that LOADS of our favourite 90's pop-groups have reformed following the raised profile of one of their members, from 5ive, to Blue, Atomic Kitten and Busted.
Long live the Jungle!