She's never been one to hold her tongue, and as a result Katie Price has found herself caught up in many showbiz fall-outs over the years
We love how outspoken, opinionated and outrageous Katie Price can be. Whether she's making jaws drop with rumours of her sixth pregnancy or having a wild night out with Arg from TOWIE we're love to lap up all the details.
One of the things you can rely on Katie for are her rows; whether they're on social media or on a reality TV show she's always one to speak her mind. To be honest, that's one of the reasons we absolutely love her.
Over the years we've seen her infamous fall out with Victoria Beckham, her feud with Jodie Marsh and we'll never forget when she said she had over 50 screenshots of secret messages from Love Island 2017 finalist Chris Hughes.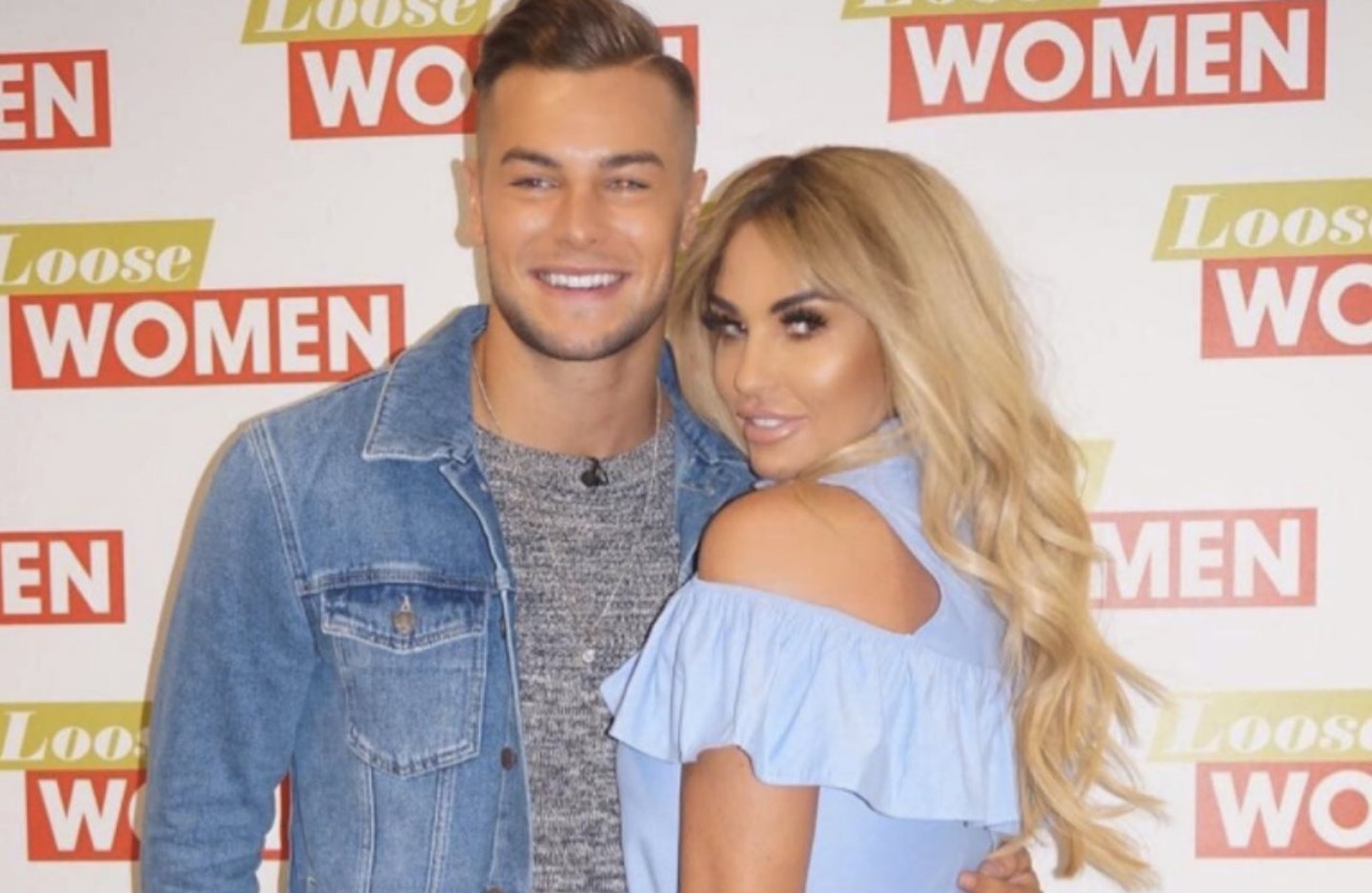 He of course denied all the claims and even had a bizarre theory about those messages but it wasn't long before Mrs Pricey had proof about those texts... she once again proved why celebrities should never mess with her.
That hasn't stopped her or other celebrities from rowing so we've decided to round up her iconic showbiz feuds...
CHECK OUT KATIE PRICE'S SHOWBIZ SPATS:
From Kavana to Victoria Beckham: Katie Priceu2019s showbiz feuds - Closer (stacked)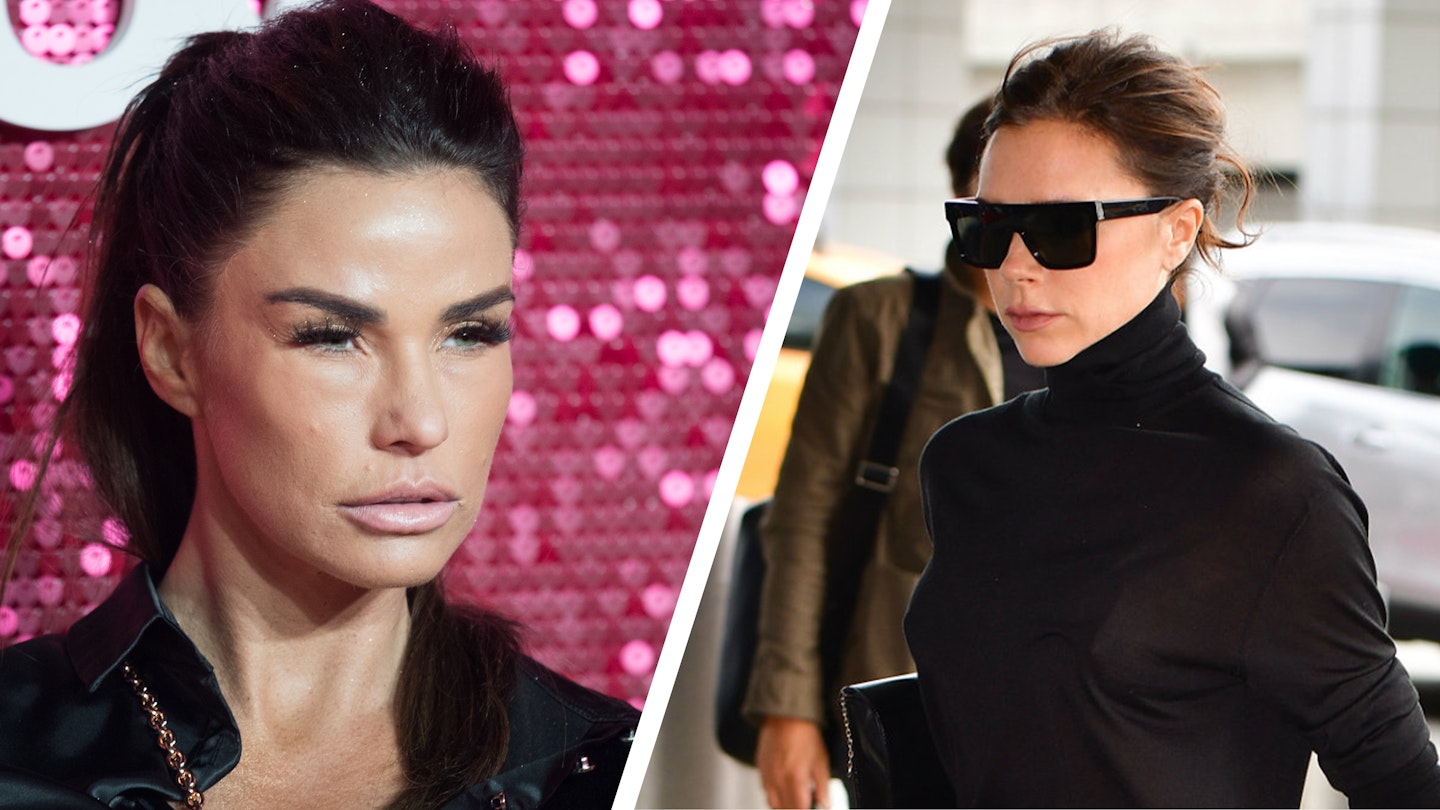 1 of 10
CREDIT: Getty Images
Katie Price VS Victoria Beckham
This is one of our favourites. Picture the scene: Victoria Beckham (then Queen WAG, not top fashion designer), at Manchester United, surrounded by a group of Gucci-clad wives and girlfriends – singing Who Let The Dogs Out as Katie Price walked through the lounge.Speaking on her Fubar radio show in 2014, Katie explained: "All it is is that years ago she sang the song in the Manchester United lounge and there's where it started from. "And in a nightclub David held my hand behind her back, it was in my book. It was years ago."
2 of 10
CREDIT: Getty Images
Katie Price VS Kerry Katona
After meeting in the I'm a Celebrity jungle in 2004, Katie and Kerry quickly became besties – and Kezza was even bridesmaid at Katie's wedding to Peter Andre.But they fell out in 2007, when Katie publicly disapproved of Kerry's relationship with Mark Croft, labelling her 'a druggie' and him a 'bully'.They made up in 2014, and Kerry asked Katie to be a bridesmaid at her wedding to George Kay.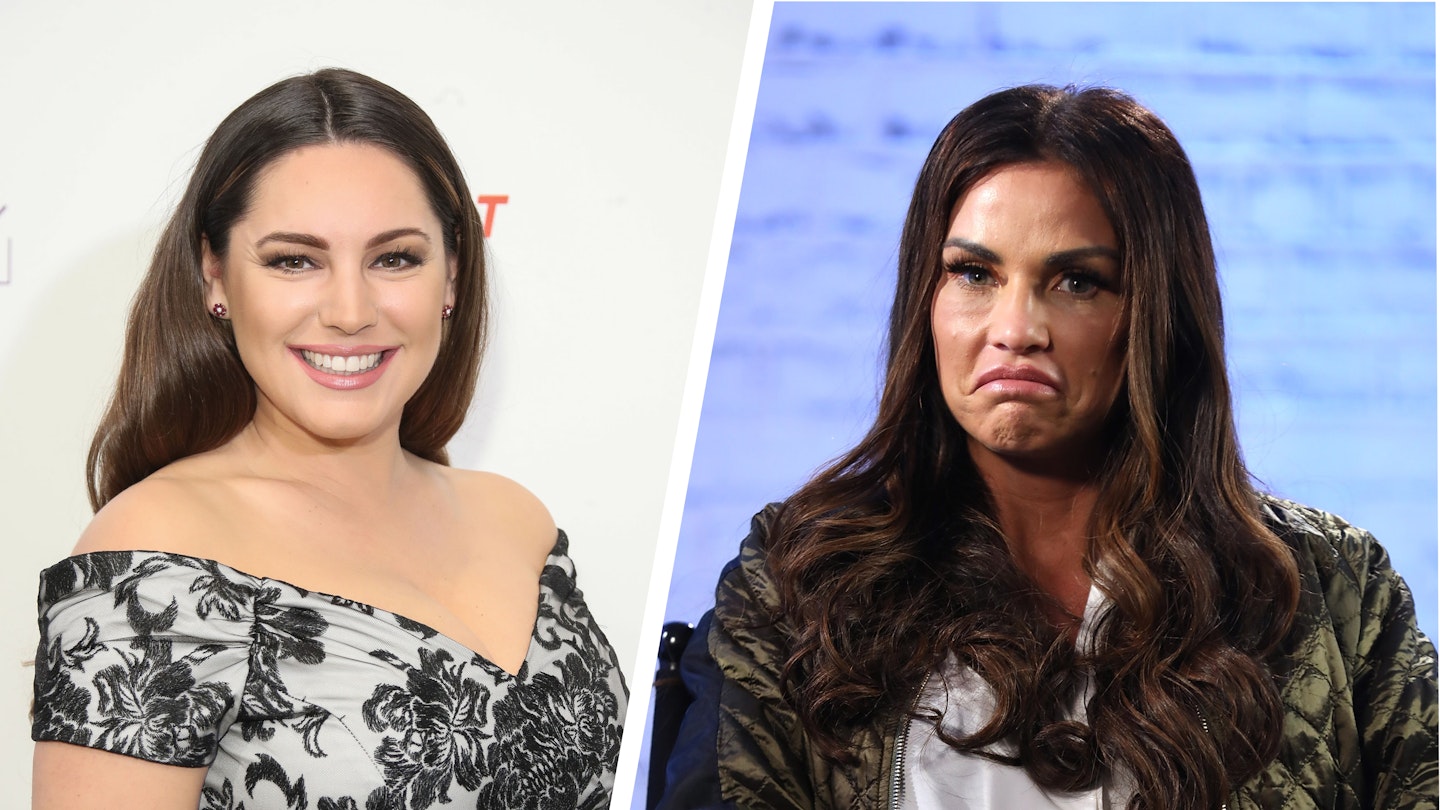 3 of 10
CREDIT: Getty Images
Katie Price VS Kelly Brook
Katie briefly dated Kelly's ex-boyfriend Danny Cipriani, but ended things when she caught him in bed with another woman.But model Kelly was NOT impressed when Katie sold the story in 2013. She tweeted: "@MissKatiePrice Your [sic] doing a kiss&tell on Danny?? Haha that's hilarious. You dated for 5mins and was one of many at the time. Desperate."They've never resolved things, and fell out again in 2014 when Katie branded Kelly a 'heifer'.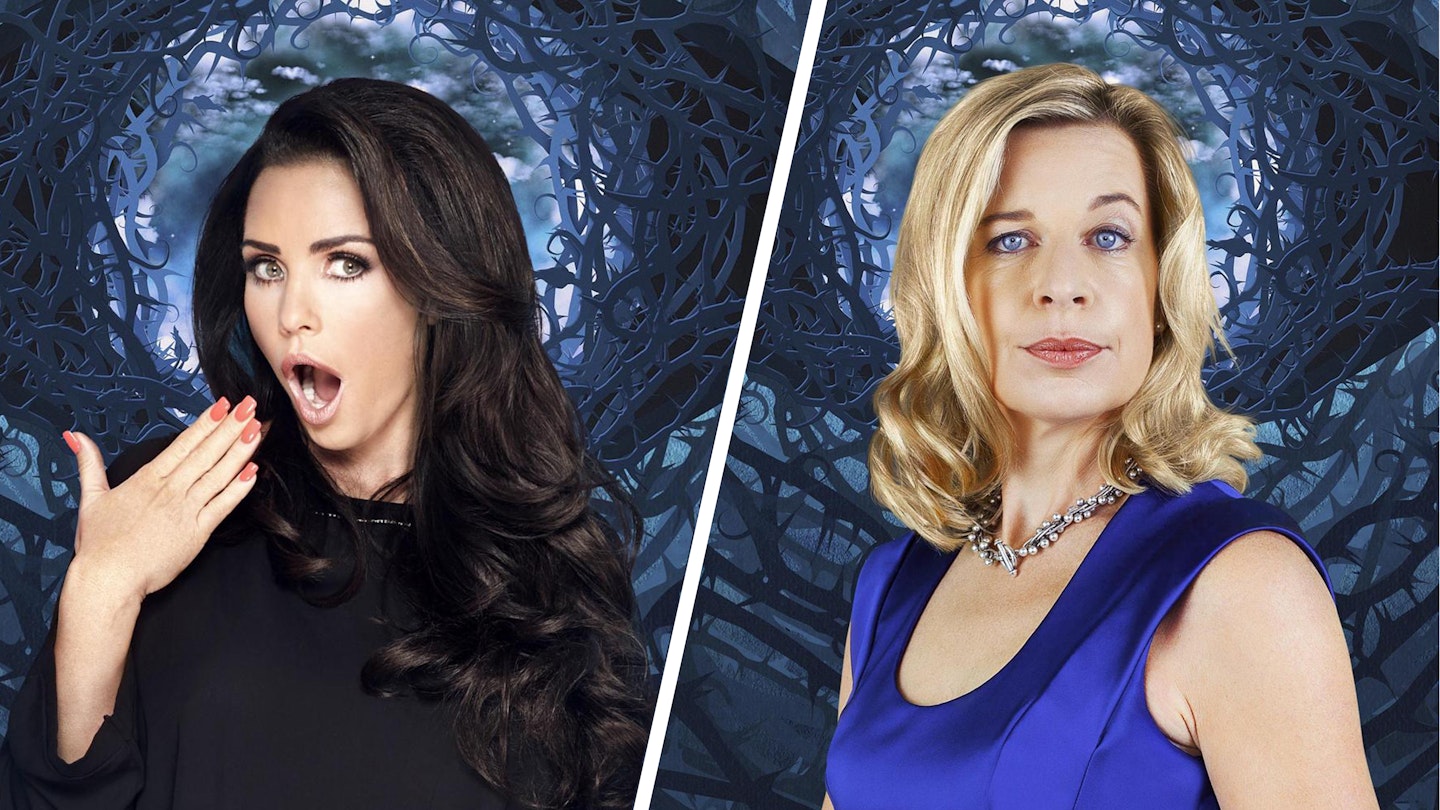 4 of 10
CREDIT: Channel 5
Katie Price VS Katie Hopkins
Before coming face-to-face in the Celebrity Big Brother house in 2015, motormouth Hopkins angered the Pricey by slamming her youngest daughter's name.Referencing Pricey's husband Kieran's affairs, she tweeted: "BUNNY? Makes sense, given your dad was going at it like a rabbit will all of mum's mates."They did not resolve things in the house, and shortly after winning the show Pricey said: "She's a disgusting human being. She really is."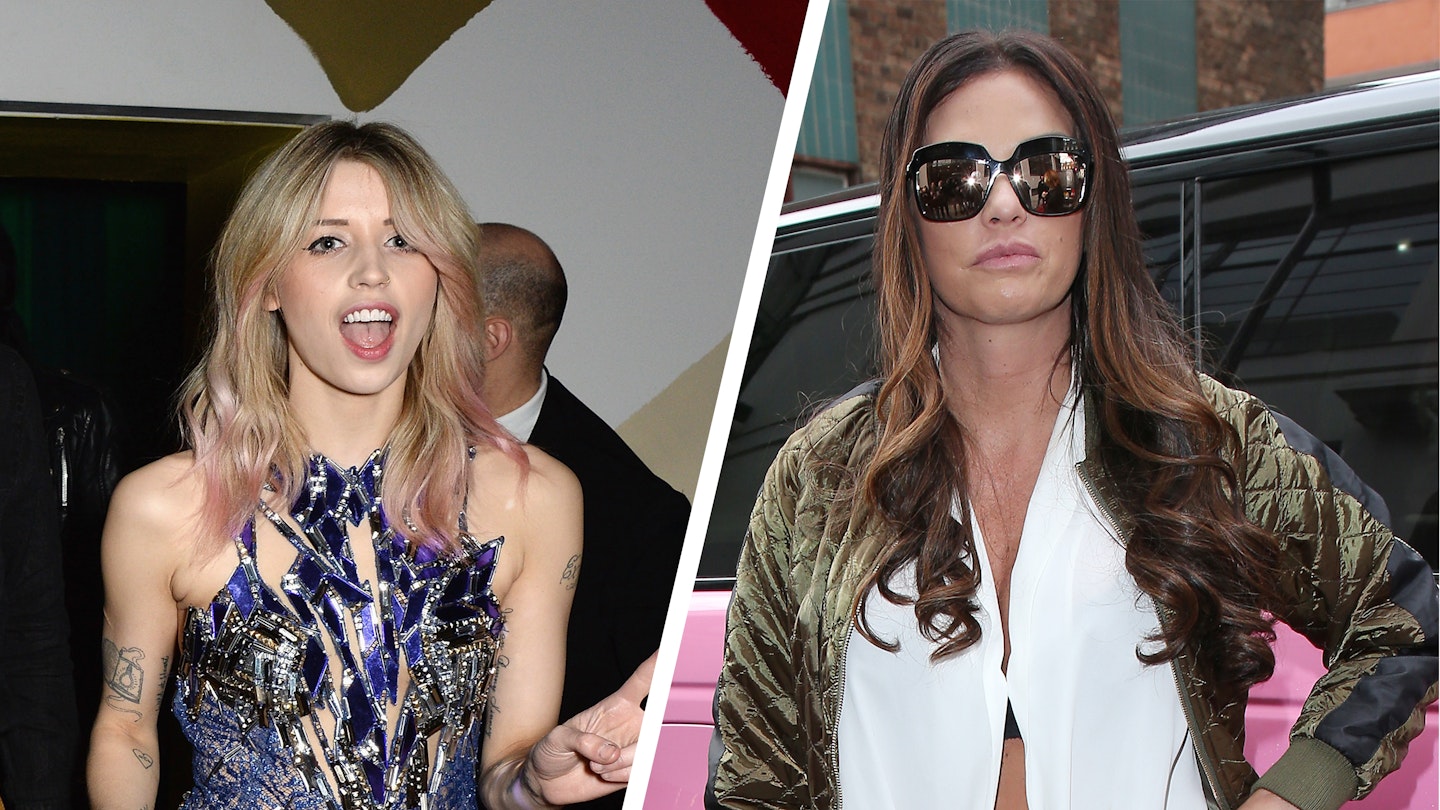 5 of 10
CREDIT: Getty Images
Katie Price VS Peaches Geldof
In November 2012, Katie commented negatively on a photo of the late Peaches Geldof's son Astala, then six-months, playing with their dog Parper.Writing in her column for The Sun, Katie said: "An animal is an animal and that means she they can turn on you at any point. All new mums should also remember that dogs can easily get jealous of new babies."But Peaches hit back. She tweeted: "Funny that Katie Price aka 'Jordan' lol thinks that I shouldn't allow my gentle, sweet golden retriever dog near his best friend, my son. Could say the same thing to her about letting some of the multitude of 'boyfriends' she has near her kids [sic]."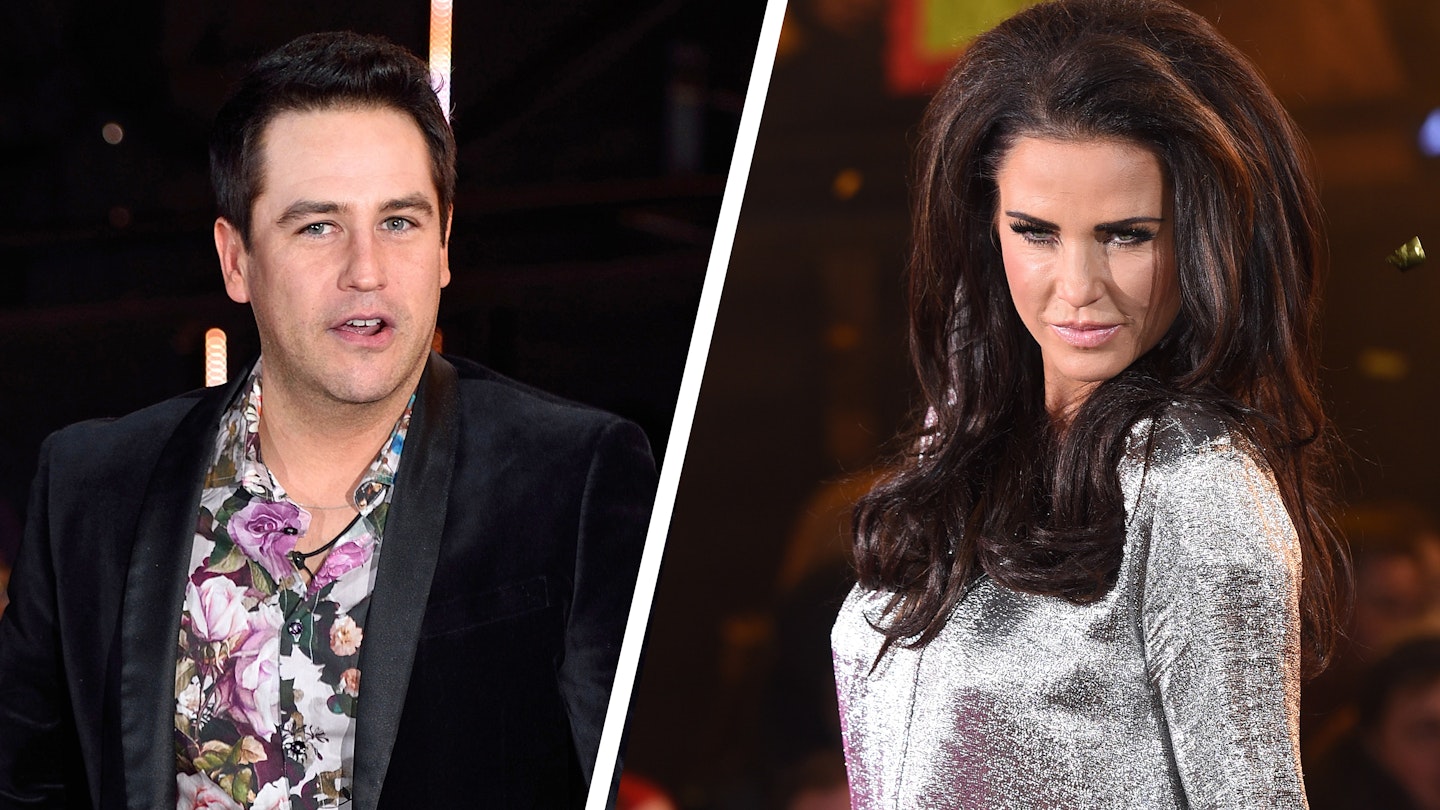 6 of 10
CREDIT: Getty Images
Katie Price VS Kavana
Poor Katie. She went into the Celebrity Big Brother house to make friends – and it looked like she did. She and 90s pop star Kavana teamed up for his new music video following their exit, but he later made the mistake of talking about her in an interview.Discussing the budding pop star, Kav told The Sun: "We've decided to to a duet. I mean, God bless her, she can't really sing, can she? But I've said to her that I'll get her in the studio and make it sound good."Unsurprisingly, Katie was NOT impressed with his catty comments. She said: "I did a favour for @kavana_official by appearing in his music video as a favour when he asked but NEVER discussed going a duet with his and this is something that will NEVER happen as infact I'm in the studio recording my own tracks solo [sic]."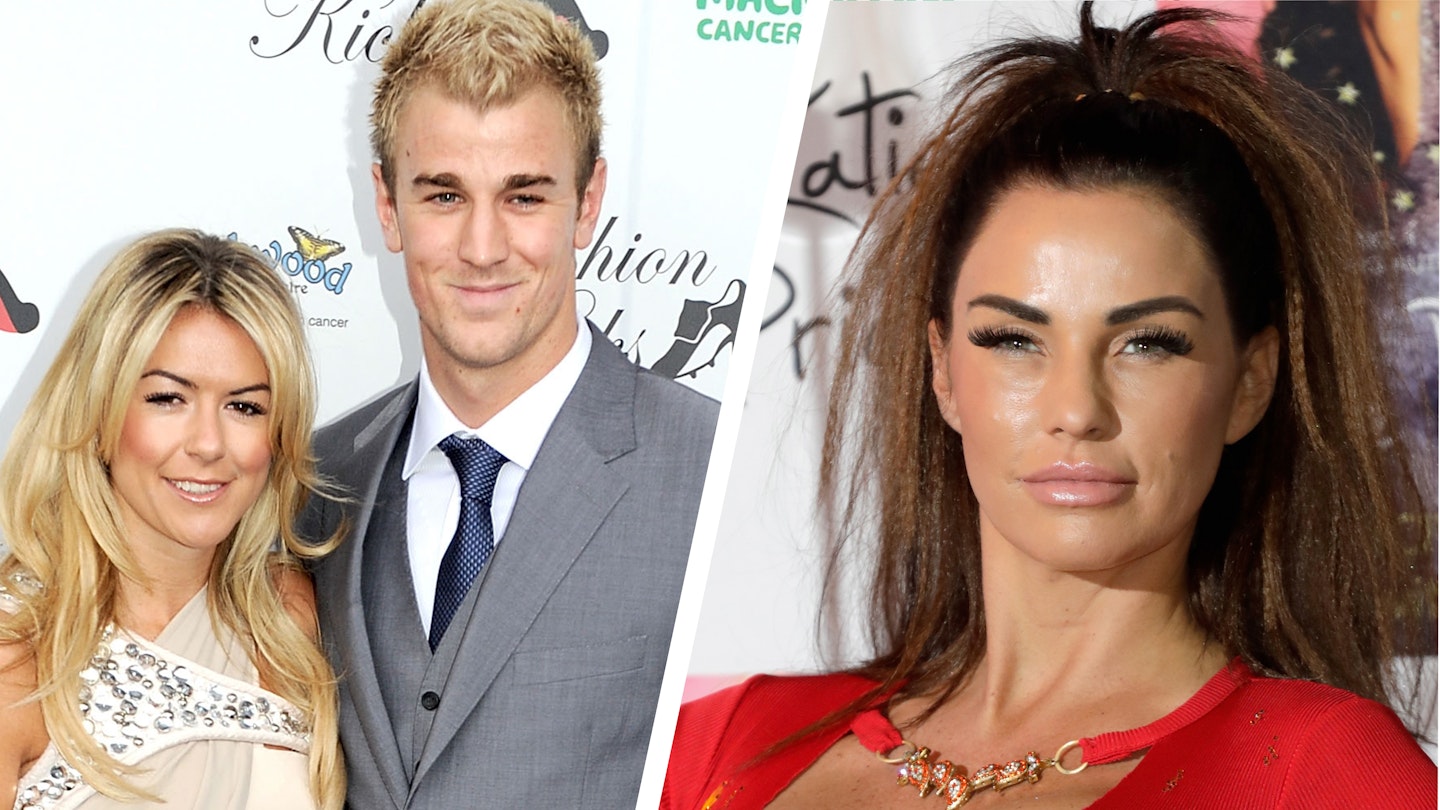 7 of 10
CREDIT: Getty Images
Katie Price VS Kimberley Crew
When Katie sent a cryptic tweet on Joe Hart and Kimberly Crew's wedding day in July, it was assumed she was suggesting she and Joe had history.Katie teased: "All Harts go out to the married couple is he going to tell her the truth about us? [sic]."Joe and Kimberly have never publicly commented on the rumours, but a source told The Sun at the time: "Kim couldn't care less. She thinks Katie is a clueless bimbo. "She has no concerns about Joe's loyalty and told friends, 'In her dreams! She probably wishes she could get her hands on him!'"
8 of 10
CREDIT: Getty Images
Katie Price VS Alicia Douvall
Katie came up against another former frenemy in the CBB house in 2015: Alicia Douvall. Although the two former glamour girls appeared to make up during their time on the show, Alicia hit out after being the first evicted.She told Star magazine: "[Katie] was looking at my body and making comments. There was a twitch of jealousy. Katie is a very clever girl and it was a strategic move to save Katie H [from nomination]."It was revealed in the house that Katie and Alicia both dated Dwight Yorke, the father of Katie's eldest son Harvey.But Alicia added: "It wasn't only Dwight. There are other exes we've shared. We were direct rivals when we were both modelling. She once tried to beat me up in a night club when she was pregnant!"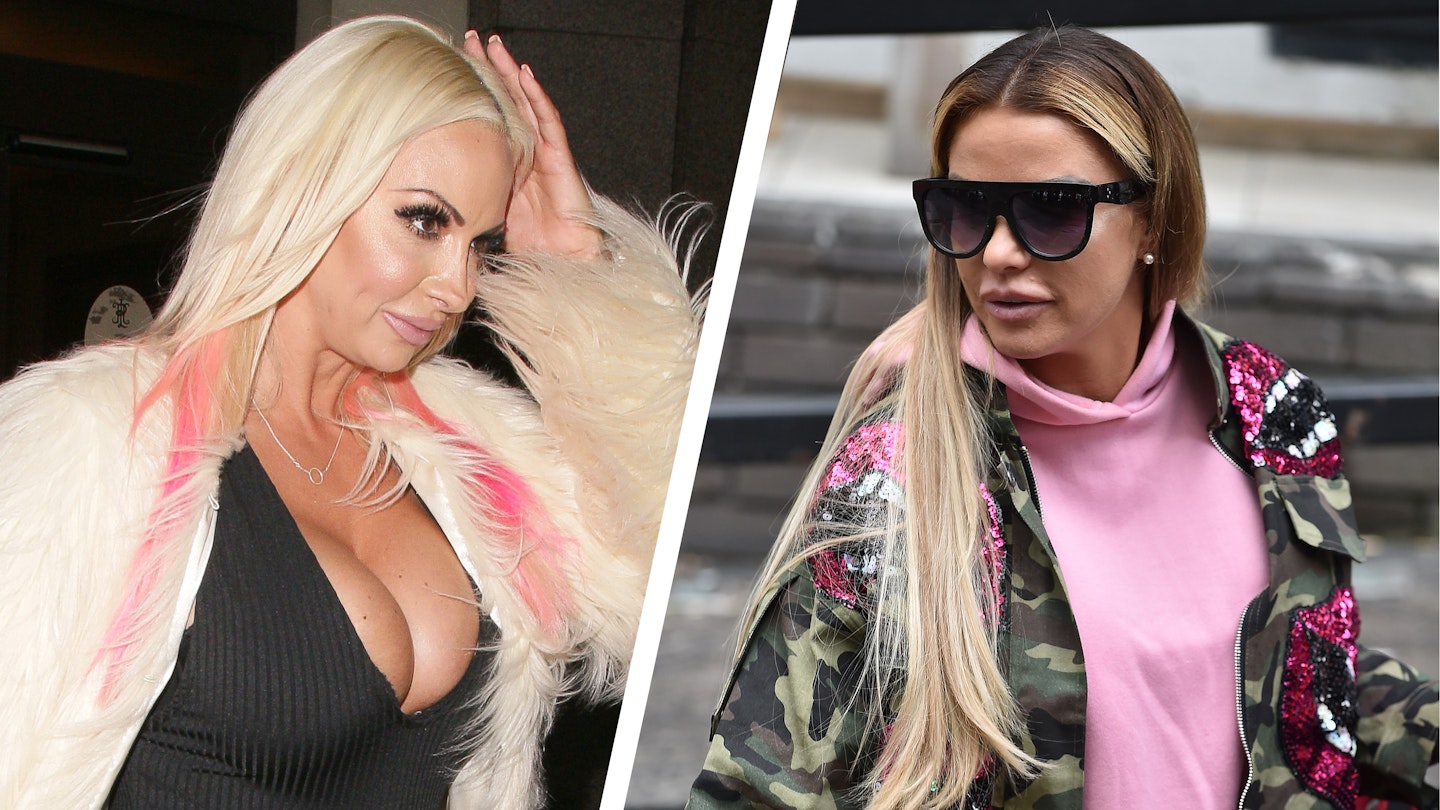 9 of 10
CREDIT: Getty Images
Katie Price VS Jodie Marsh
Probably Katie's most infamous feud – she and Jodie Marsh have never hidden their feelings about each other.When Jodie first emerged on the glamour modelling scene Katie accused her of 'copying her'.In 2015, over a decade after their feud originally erupted, Jodie angered Katie again by insisting she's 'the one who's famous for having loads of kids with different dads'.Katie took to Twitter to hit back, writing: "Don't knock mothers like me, there's lots of us. Didn't you go out with my exes names written all over your body, marking them out of ten after you shagged them (classy)? Well, you've shagged nearly all my leftovers and not one of them wanted you (gutted)."
10 of 10
CREDIT: Getty Images & ITV
Katie Price VS Chris Hughes
SO MUCH DRAMA. Oh how we love the Pricey.
WATCH: "It's Terrible!" Casey Batchelor on Strictly Scandal | Closer Confidential
READ MORE
Which Katie Price showbiz feud is your favourite? Which one are you surprised by? Have we forgotten any? Let us know on Facebook or Twitter.