Katie Price's eldest son Harvey Price has been in the public eye for his whole entire life.
He's now 19-years-old and recently moved into a residential home so he can become independent and go to college, with Katie admitting that the decision was "heartbreaking" but "a really good one".
"When he goes to college he will learn to be an adult," Katie says. "He says now, 'Mummy, I'm not a boy, I'm a man.' This is his chance to live an independent life, learn skills and socialise with people other than me.
She told The Sun that saying goodbye after so long at home wasn't easy, but it's the best decision for him.
Here's everything you need to know about Harvey, including he and his mums life-changing work to create 'Harvey's Law'.
Who is Harvey Price?
Harvey is Katie's eldest child - born in May 2002. Harvey was born with the genetic disorder Prader-Willi syndrome. This condition leaves people feeling constantly hungry and can lead to diabetes and obesity. It also affects intellectual and behavioural development – he once dropped the C bomb live on TV.
Harvey has also been partially blind since birth.
He has a very close bond with his mum Katie and is known to make regular TV appearances alongside her on shows such as Good Morning Britain and Loose Women. Last year, Harvey and Katie starred in their ownBBC documentary, Harvey and Me, in which viewers got a closer look into the pair's close relationship and its ups and downs as Harvey prepares to move out at 18.
Harvey has also released a book with Katie, titled, 'Harvey & Me: A Mother's Love'.
Harvey's dad is former professional footballer, Dwight York. Dwight was in a relationship with Katie Price from 2001-2002.
Is there going to be another Harvey Price documentary?
Harvey and Katie have filmed another documentary called 'What Harvey Did Next', which follows the mother and son as he moves into residential college. Despite rumours that the show got pulled following Katie's arrest for drink-driving in September 2021, a trailer was recently released and the documentary is set to air later this year.
At the time, a source told The Sun,"Katie had been preparing to start filming with Harvey for the new BBC documentary but it's been pulled. It would have covered Harvey's first term at his new school but without Katie able to commit there is no show.
"Katie understands of course and hopes there may be scope in the future to pick up where they left off. The BBC will want to wait to see what happens in the future before making any decisions about the show."
Speaking about the new documentary, Katie said, "In this next documentary we will again open up our lives to viewers, as Harvey takes the next step into adulthood as he moves out of our family home. I want to show our real story about how Harvey and I cope with such a big change in our lives, and hopefully help others dealing with similar issues."
Where does Harvey Price live?
Harvey now lives in living accommodation in Cheltenham. The college provides award-winning education for people aged 16-25 with "complex disabilities".
He was recently seen helping his mumrenovate her 'Mucky Mansion' in her Channel 4 documentary but it's not known whether he will have a room there. We're guessing that he definitely will.
Did Harvey Price have coronavirus?
Katie Price was left fearing for eldest son Harvey Price's life during the pandemic when he was rushed to hospital in an ambulance with chest pains.
Taking to her YouTube channel to update fans after he was charged, Katie said, "He kept complaining of chest pains. I said 'how does it feel?' and he said 'like needles'. Straight away, because of his complex needs, do I call the doctor or do I call the ambulance?," she explained.
"I don't like it when people waste ambulances' time. He's at high risk because of coronavirus, he's high risk because of his obesity and the steroids he's on and his medical condition so I did call 999."
She continued, "They did tests and all of that and they think he's got a chest infection coming. We're home, safe and sound. Now all I have to worry about is Princess and her new puppy."
Who is Harvey Price's dad?
Harvey Price's dad is former professional footballer, Dwight Yorke. Dwight was in a relationship with Harvey's mum Katie Price between 2001 and 2002.
Katie has since reported that Dwight makes no effort to maintain a relationship with son Harvey. Apparently, he hasn't seen Harvey in over a decade.
Katie recently took another swipe at Dwight during an appearance on Lorraine in February 2022. She told presenter Lorraine Kelly, "My mum is always in touch with his manager. He could have so much fun with Harvey. I don't understand. People must say to him 'your son has done this', 'your son has done that'."
What is Harvey Price's age?
Well Harvey was born on 22 May 2002, and will turn 20 this year.
How tall is Harvey Price?
That's an odd question and unfortunately we don't have an up to date answer. We DO know that Harvey Price weighed 18 stone in 2016, due to his disability and he towers above his mum in height.
WATCH Chloe Brockett speaks out on Lauren Goodger returning | TOWIE Secrets
Who are Harvey Price's brothers and sisters?
Harvey is part of a set of star siblings. His brothers are Junior Andre and Jett Hayler, and his sisters are Princess Andre and Bunny Hayler. He is the oldest of the Pricey gang.
READ MORE celeb news
Carl Woods breaks silence after he's charged with 'threatening and abusive behaviour'
CHECK OUR Katie and Peter Andre's most iconic looks EVER
Katie and Peter's most iconic looks – ranked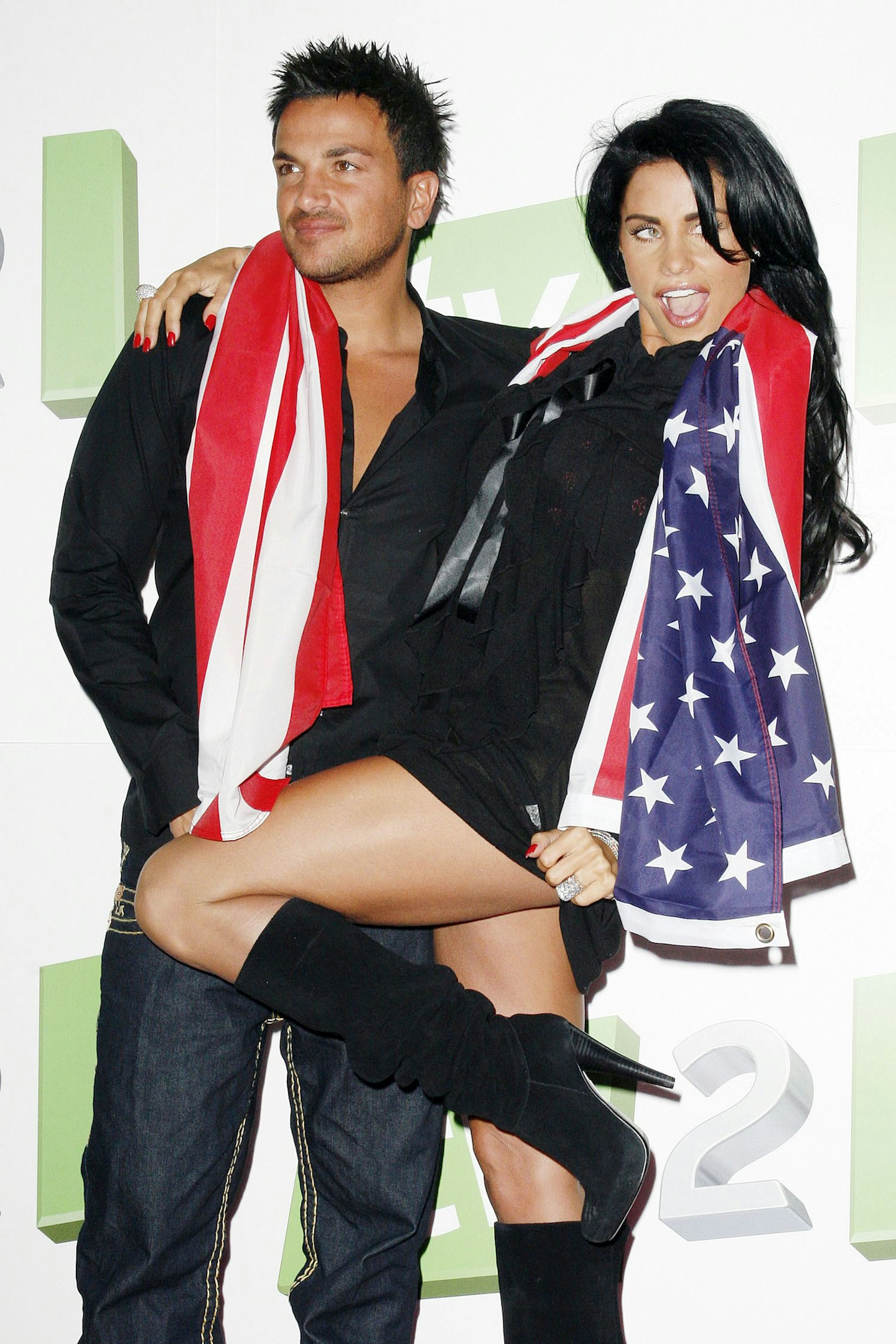 1 of 21
Katie Price and Peter Andre
Kicking things off, KP and Pete celebrate their upcoming move to the States in an understated manner. We're excited for them and all, but someone should tell Pete that red and orange is a bit of a clash.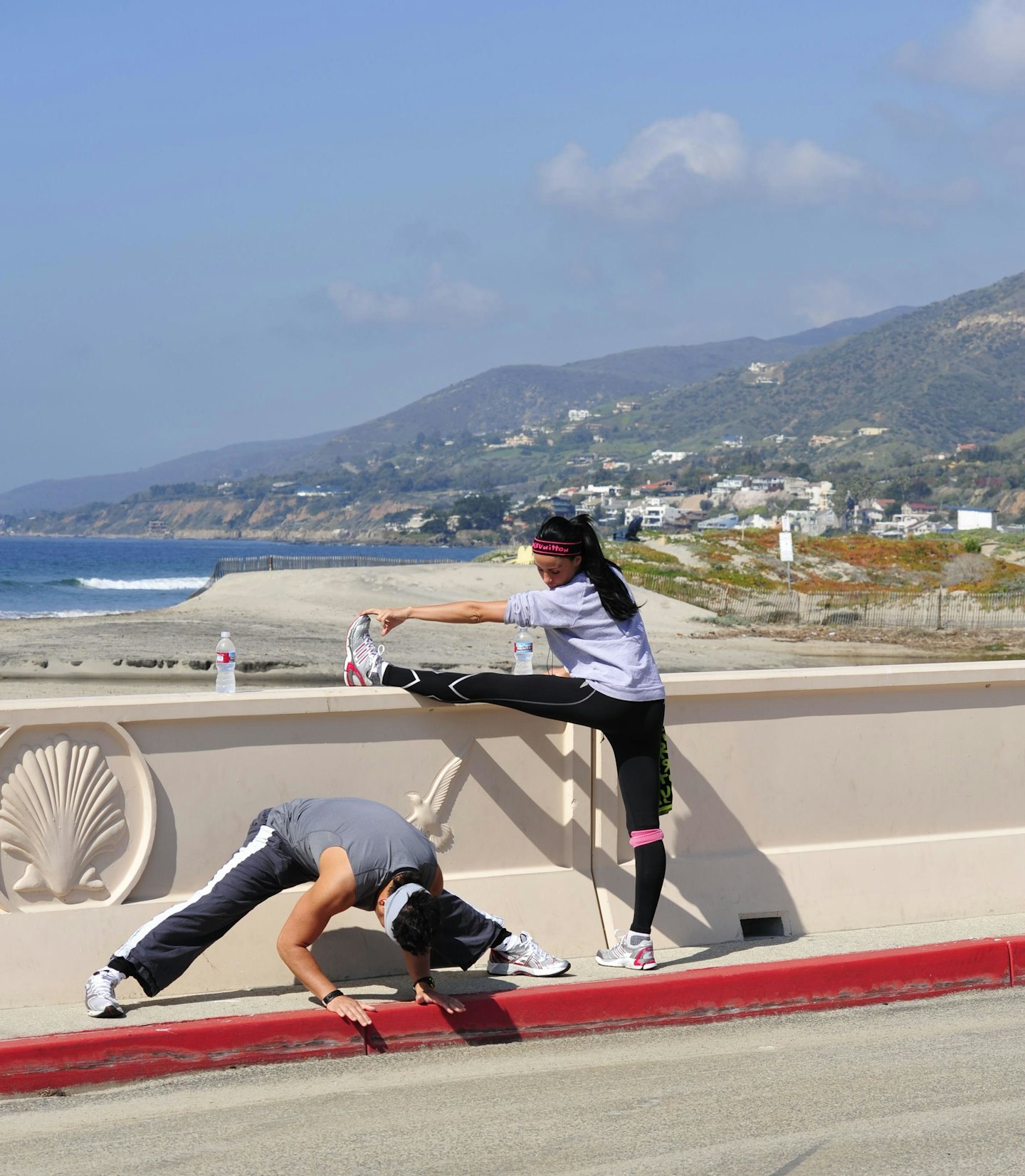 2 of 21
Katie Price and Peter Andre
Peter and KP went for a casual jog along the shoreline during their brief stint living in LA. Here they are casually warming up. So casual.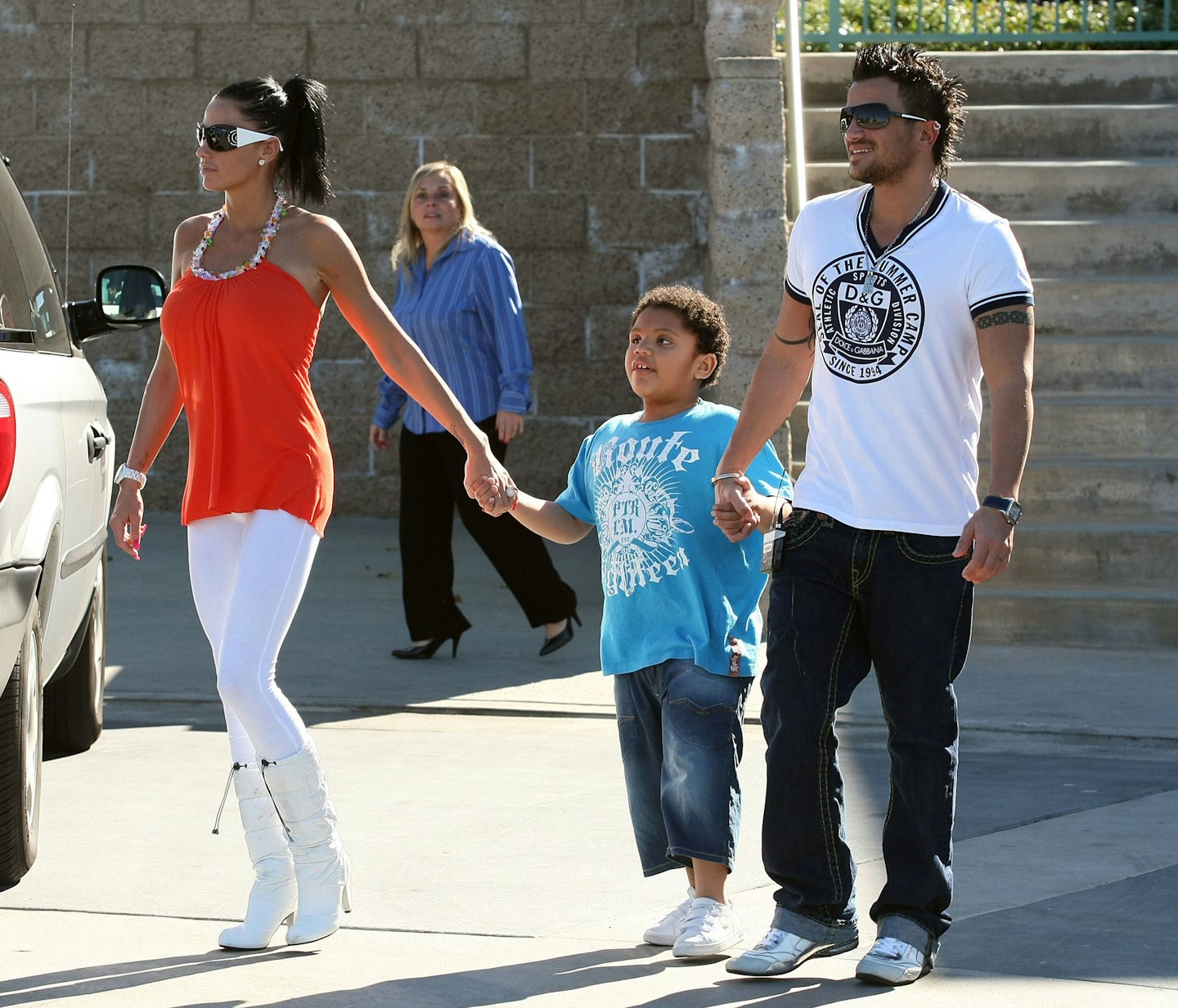 3 of 21
Katie Price and Peter Andre
Another one from their time in California, Peter and Katie didn't want to draw attention to themselves dropping a mini Harvey off for his first day at a new school, natch.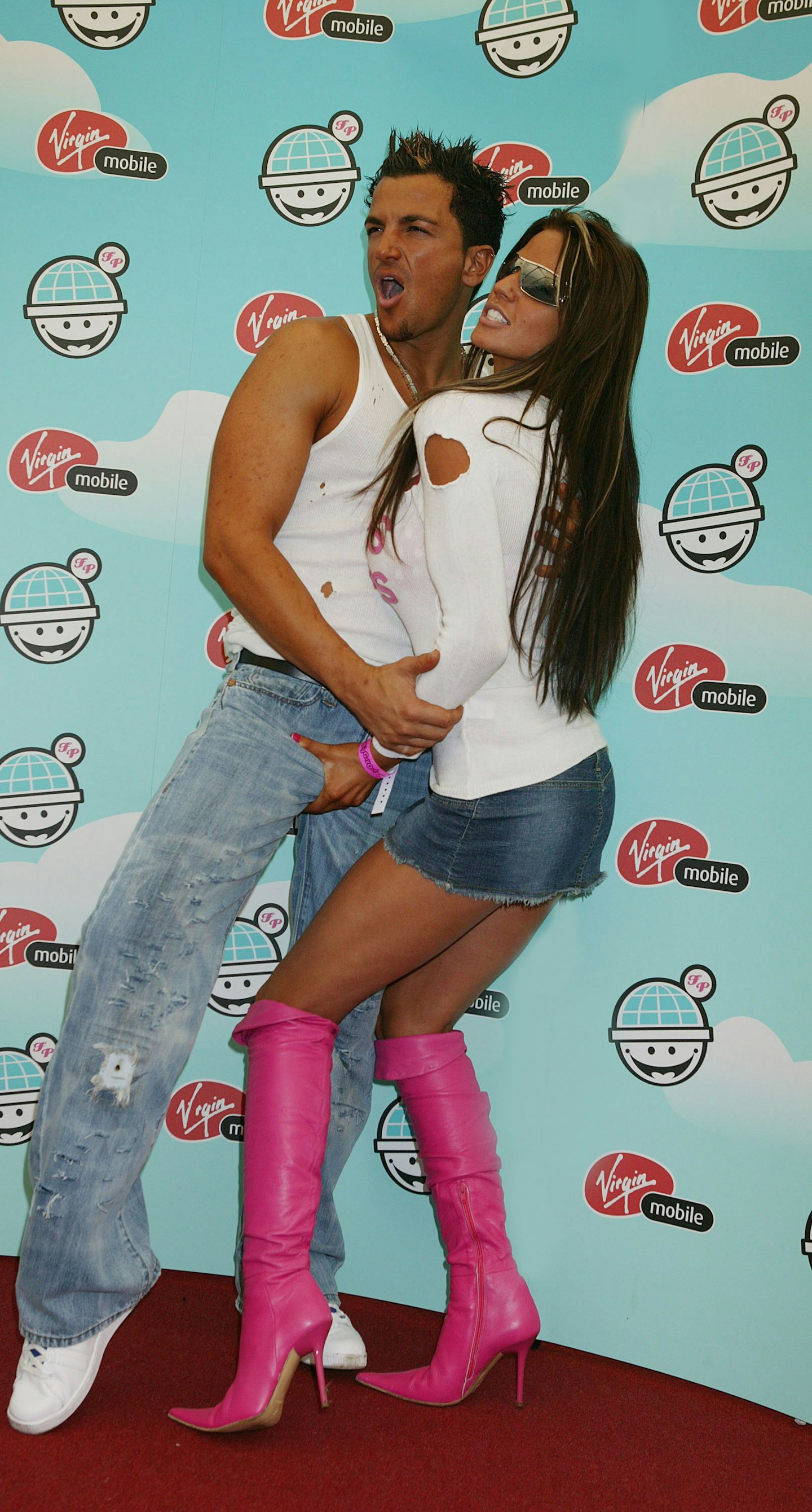 4 of 21
Katie Price and Peter Andre
Another photo call, another chance to show off her sexual prowess for KP. We know, there's nothing that gets us more excited than a stellar mobile deal either, tbf.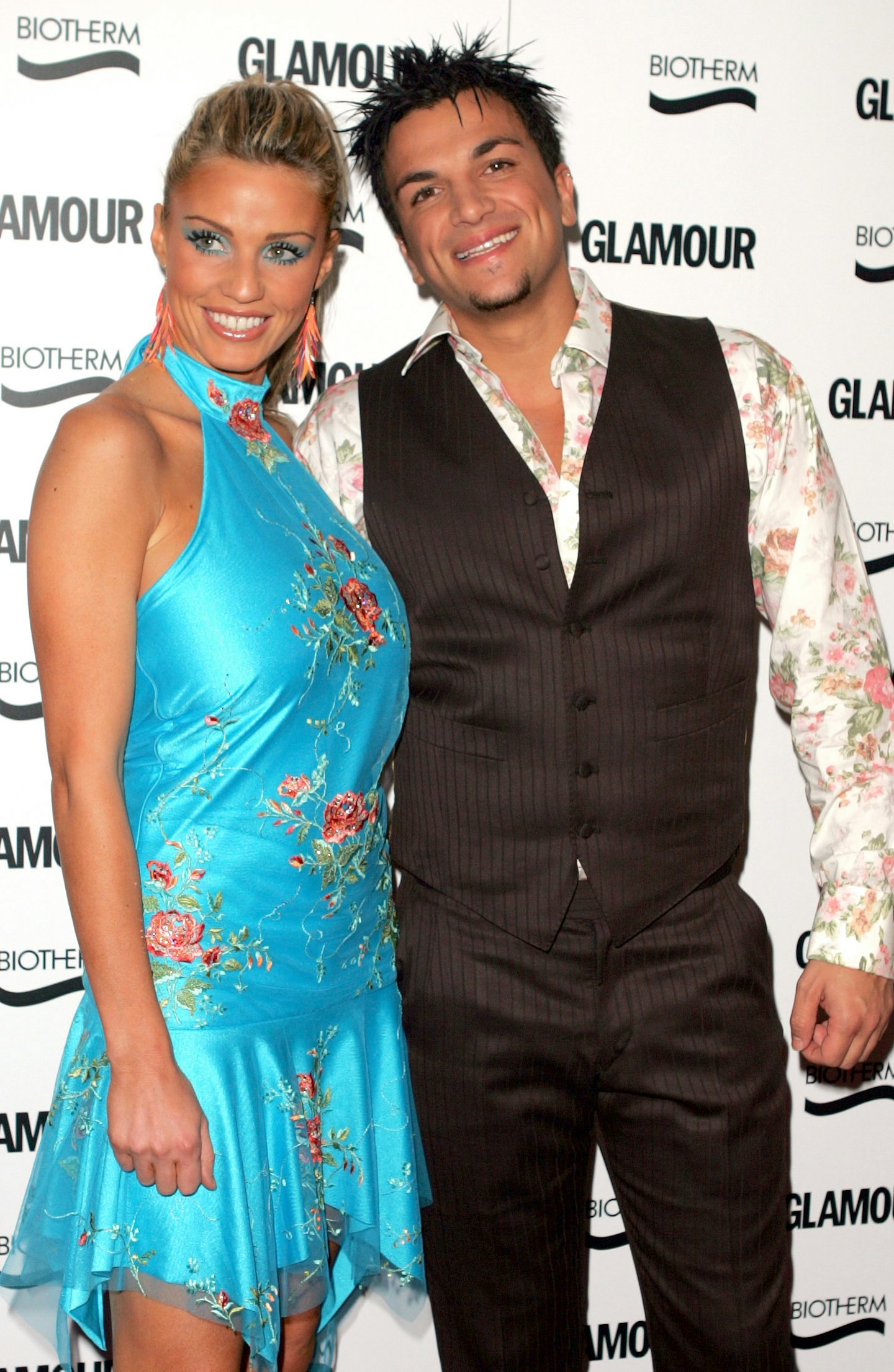 5 of 21
Katie Price and Peter Andre
Flawless floral coordination for the Glamour Women of the Year awards in 2005.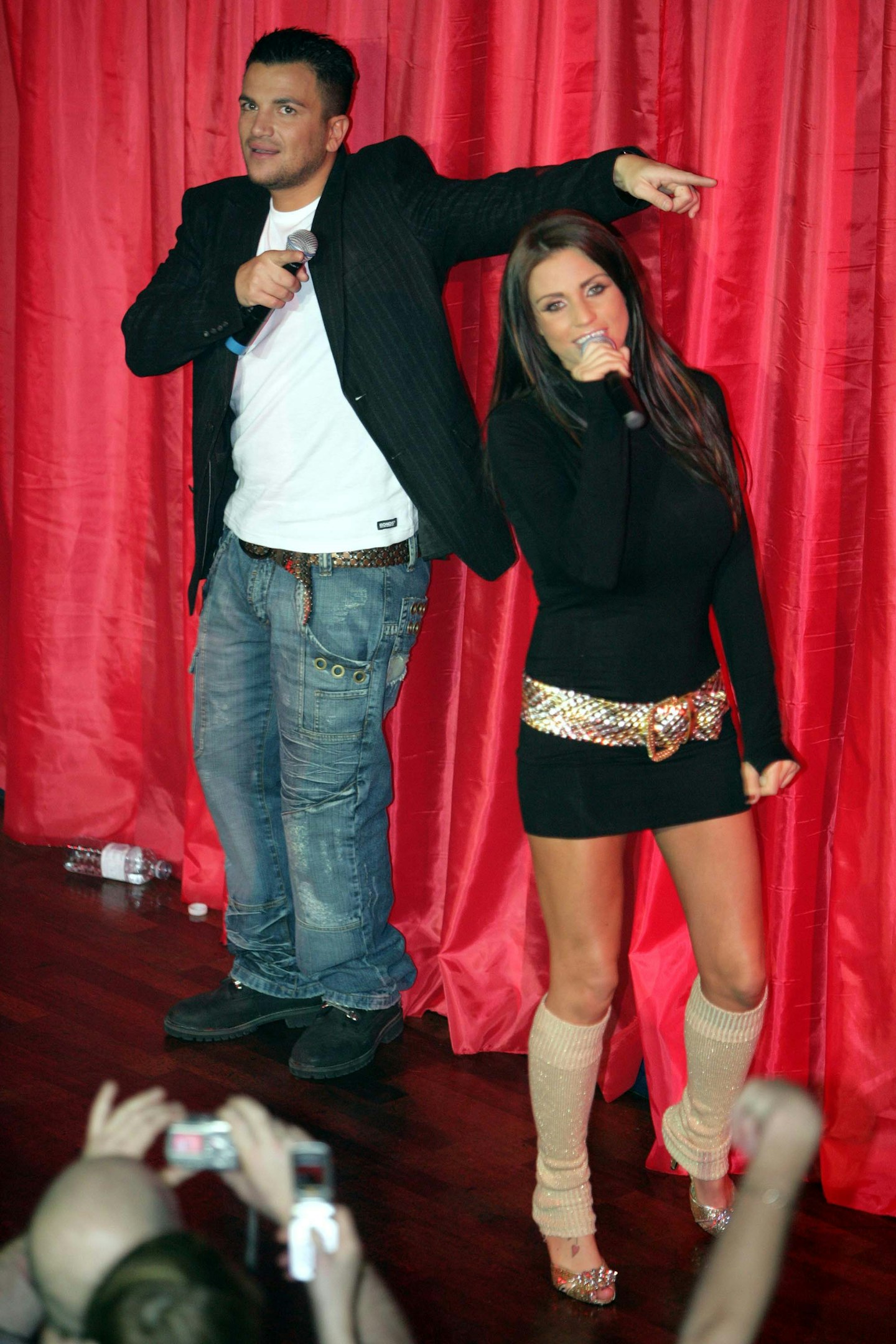 6 of 21
Katie Price and Peter Andre
This gets a place in the ultimate ranking of Katie and Pete's ultimate iconic looks because of the ULTIMATE ICONIC-NESS of their joint 2006 single release, A Whole New World.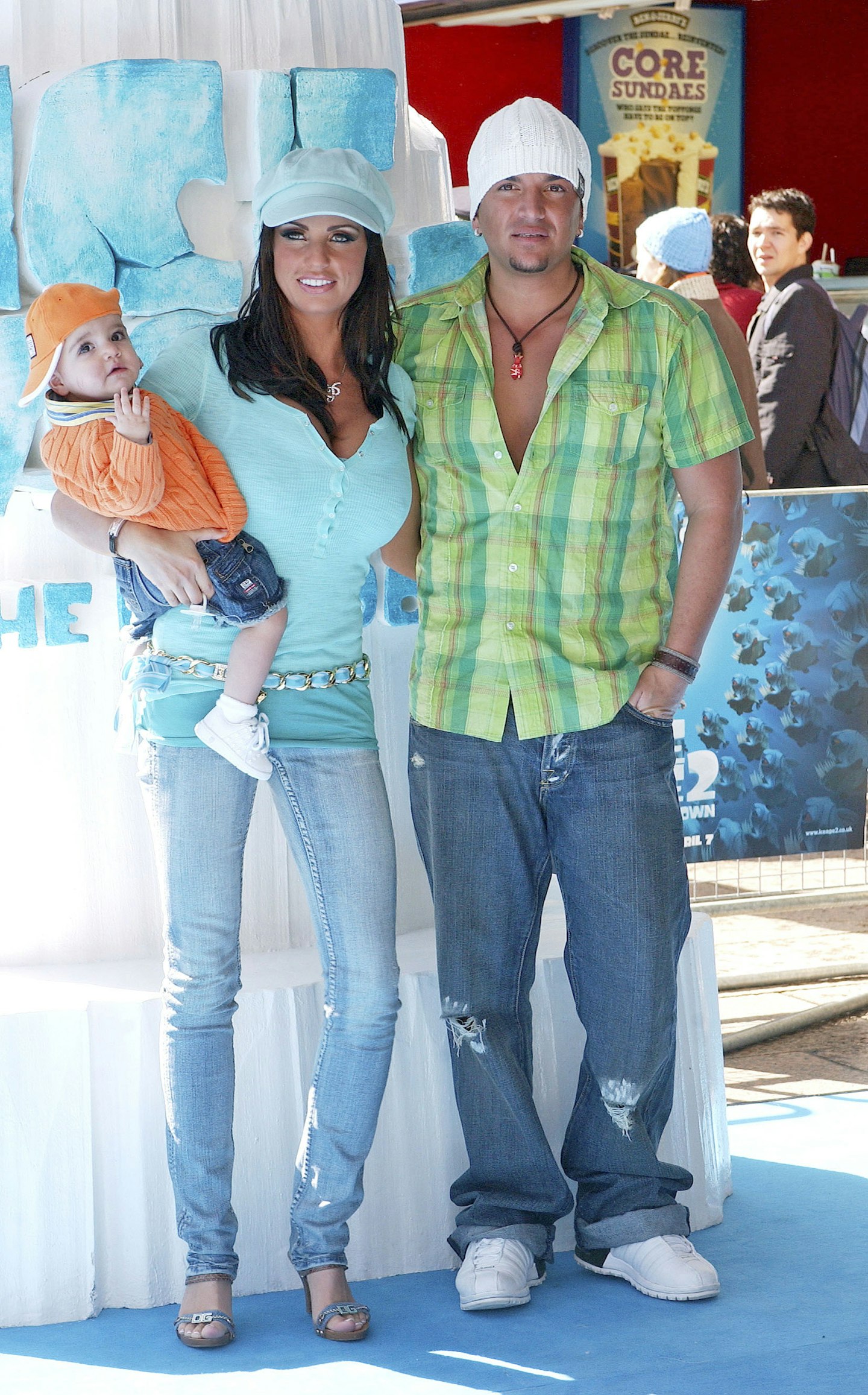 7 of 21
Katie Price and Peter Andre
Would you LOOK at baby Junior? Blue and green should never be seen but throw a cute orange baby into the mix, and somehow it just works, you know?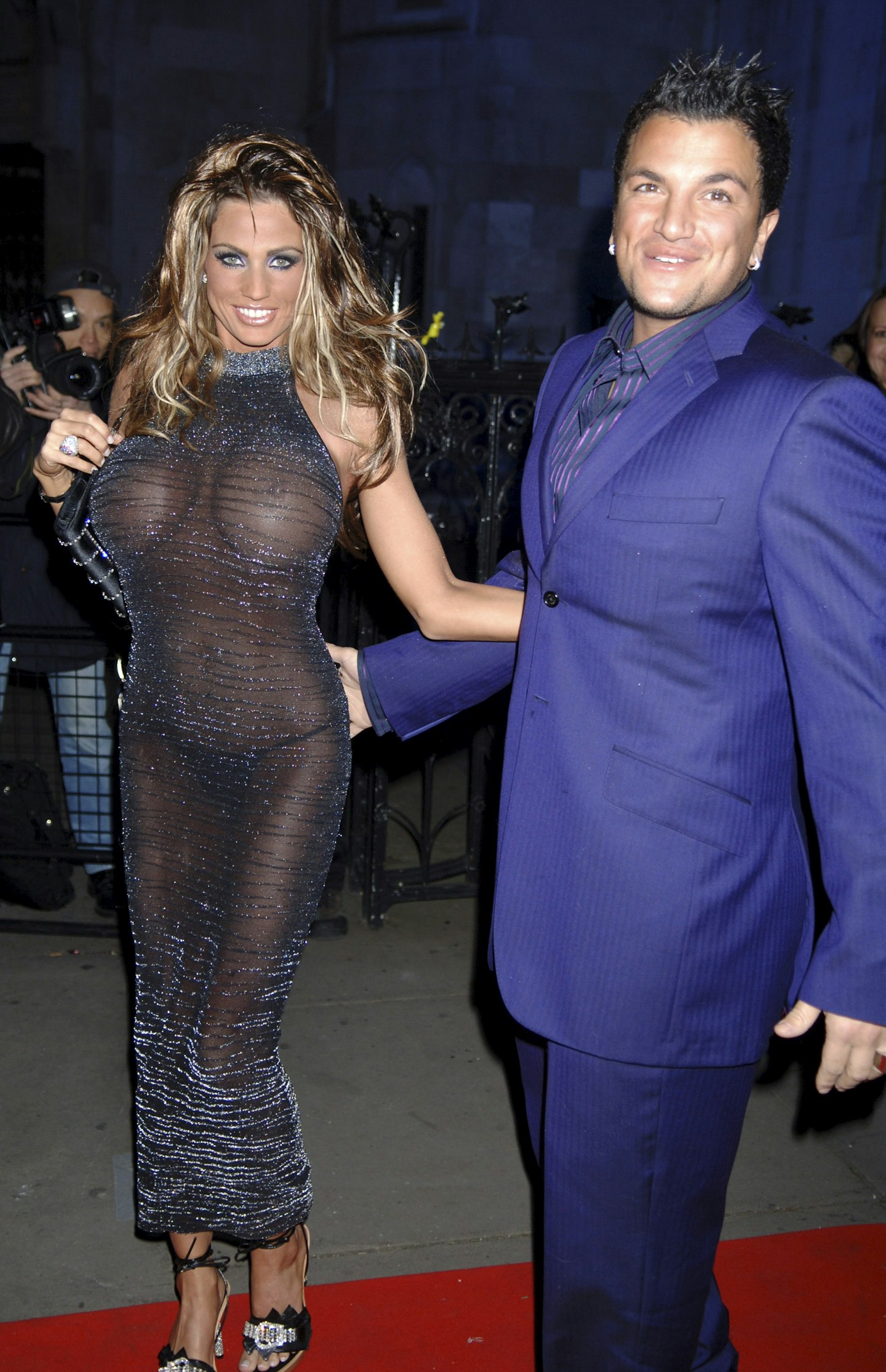 8 of 21
Katie Price and Peter Andre
Peter's wardrobe during this time seemed to mainly consist of badly tailored suits in a range of colours that he matched to accents of Katie's outfit. In this case, it was her thong.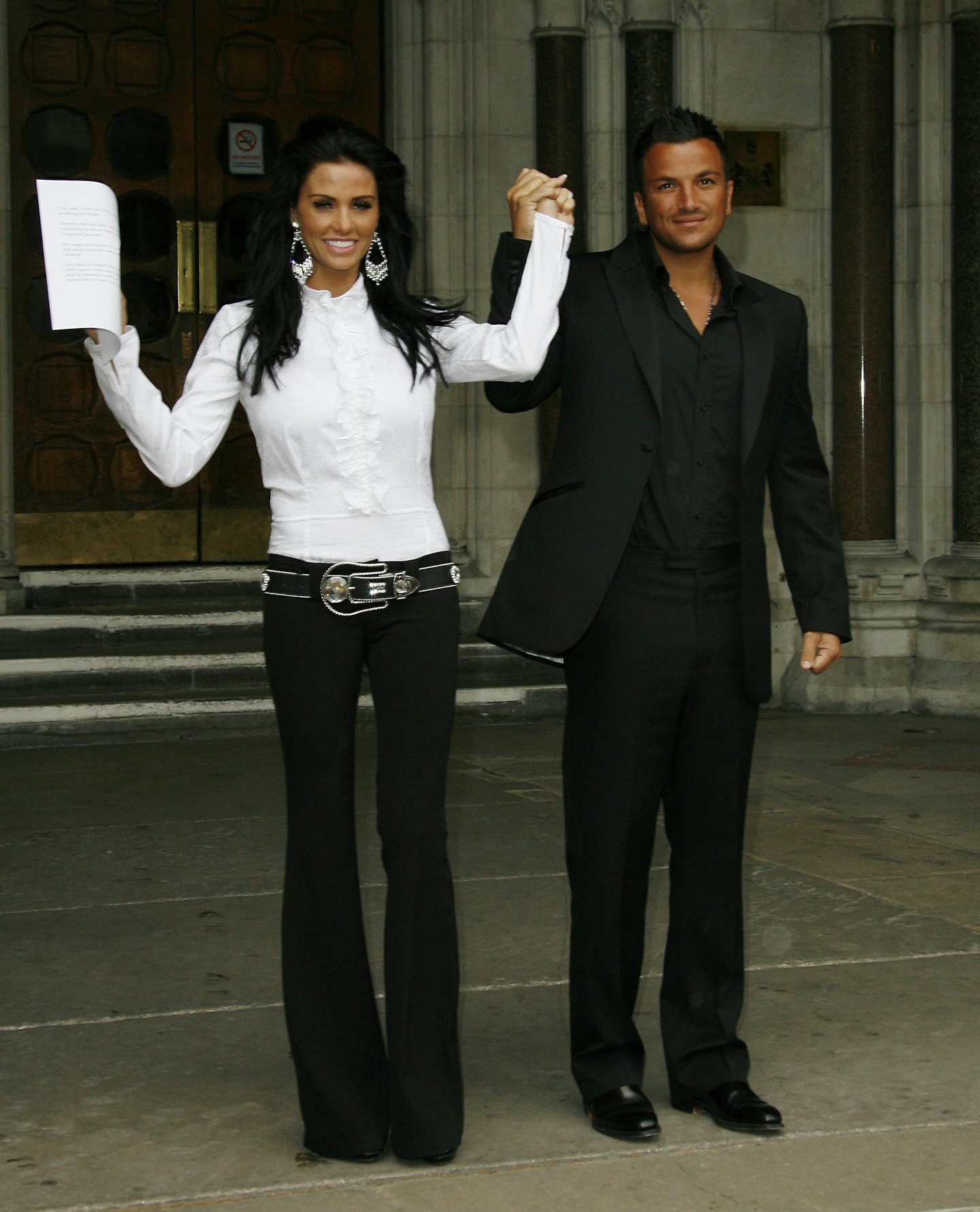 9 of 21
Katie Price and Peter Andre
Power dressing for a power couple. KP and Peter celebrate their win in a 2008 lawsuit against the now defunct News of the World tabloid, which ran a six page spread claiming they were bad parents.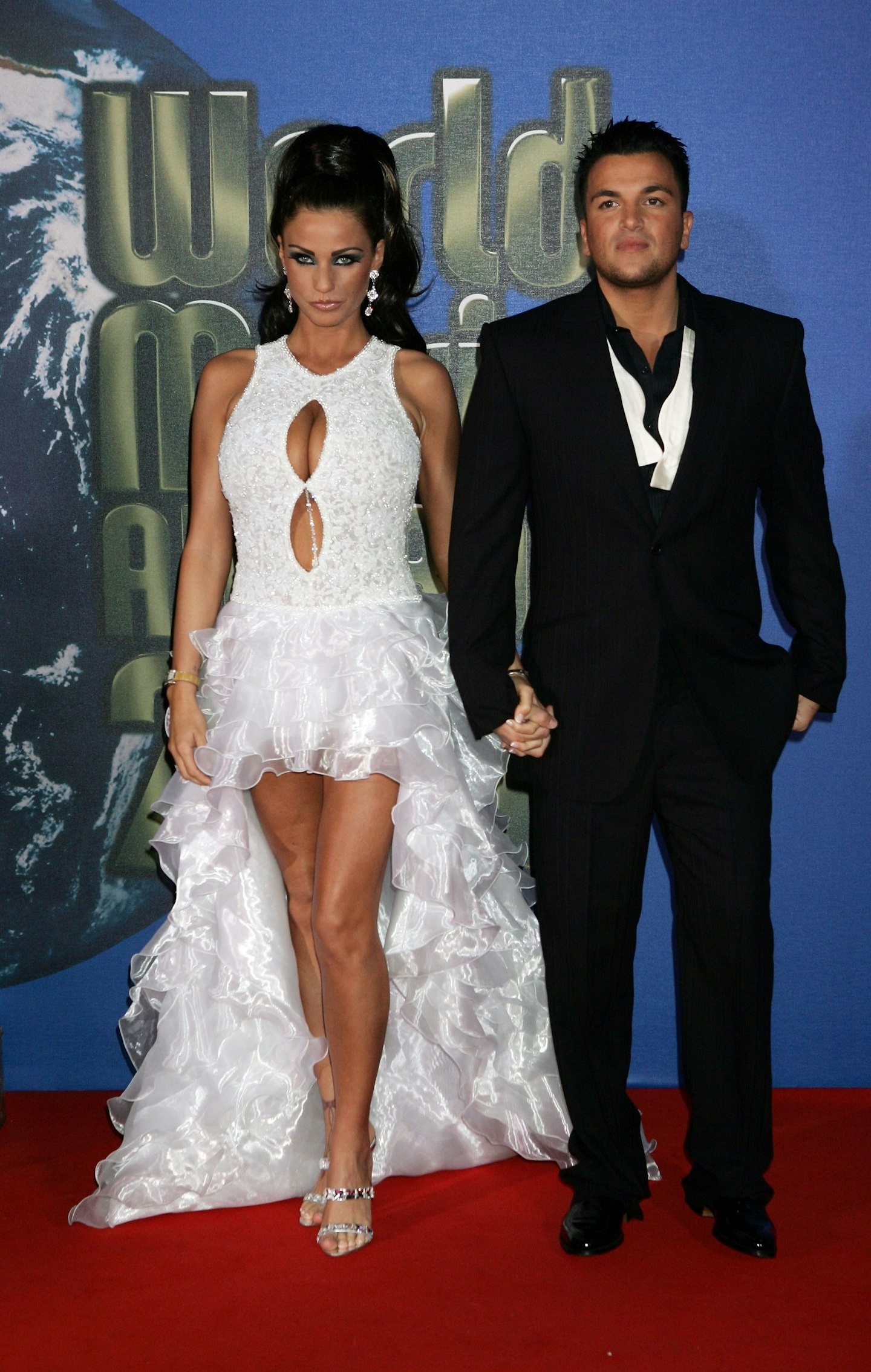 10 of 21
Katie Price and Peter Andre
Katie and Peter were invited to present a World Music Award in 2006 and dressed for the occasion with Kate in a tulle gown, and Pete with a white bow tie slung nonchalantly around his neck. What a ledge.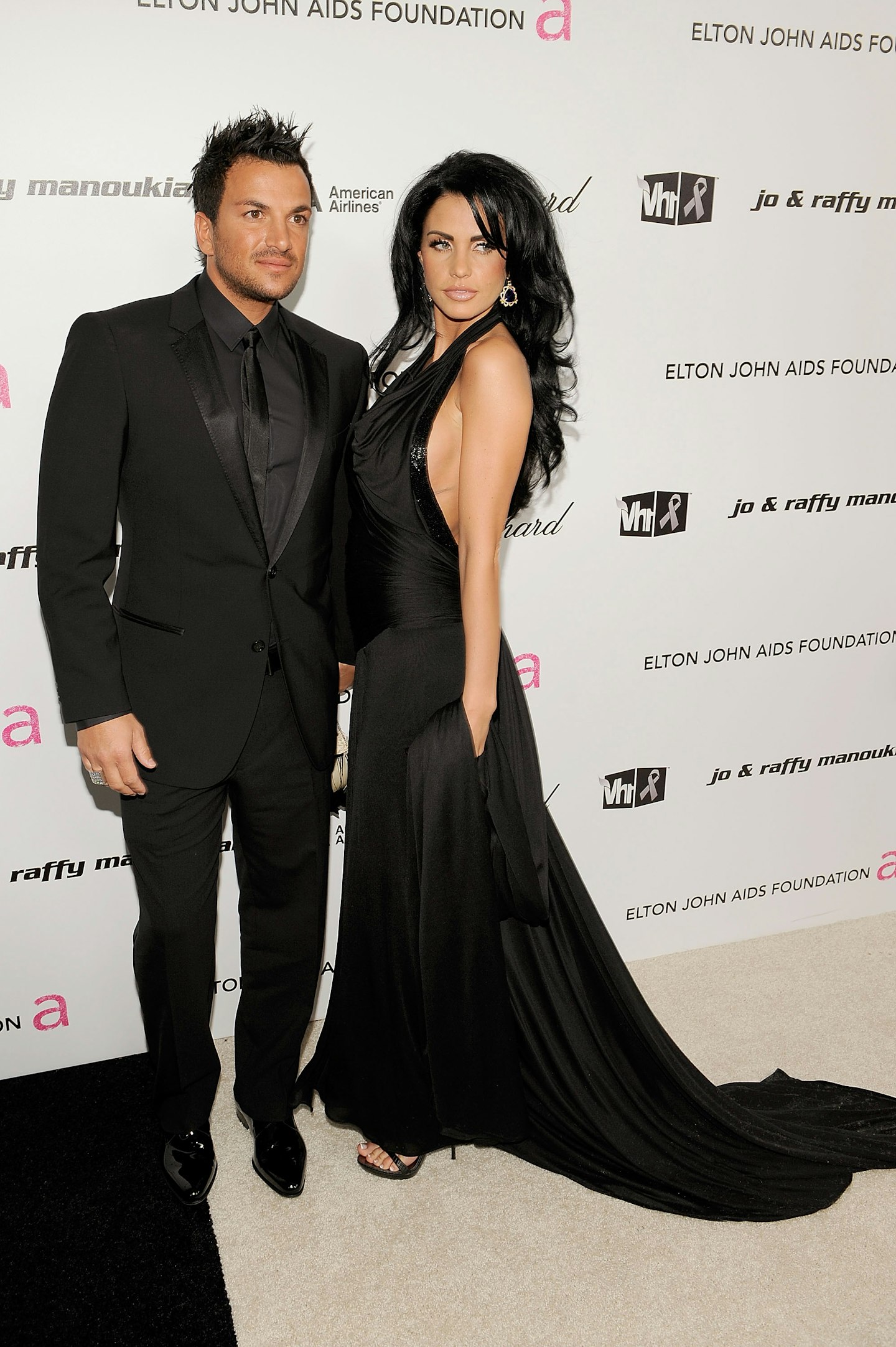 11 of 21
CREDIT: Getty
Katie Price and Peter Andre
Looking sleek at Elton John's Aids Foundation annual fundraiser. Top marks.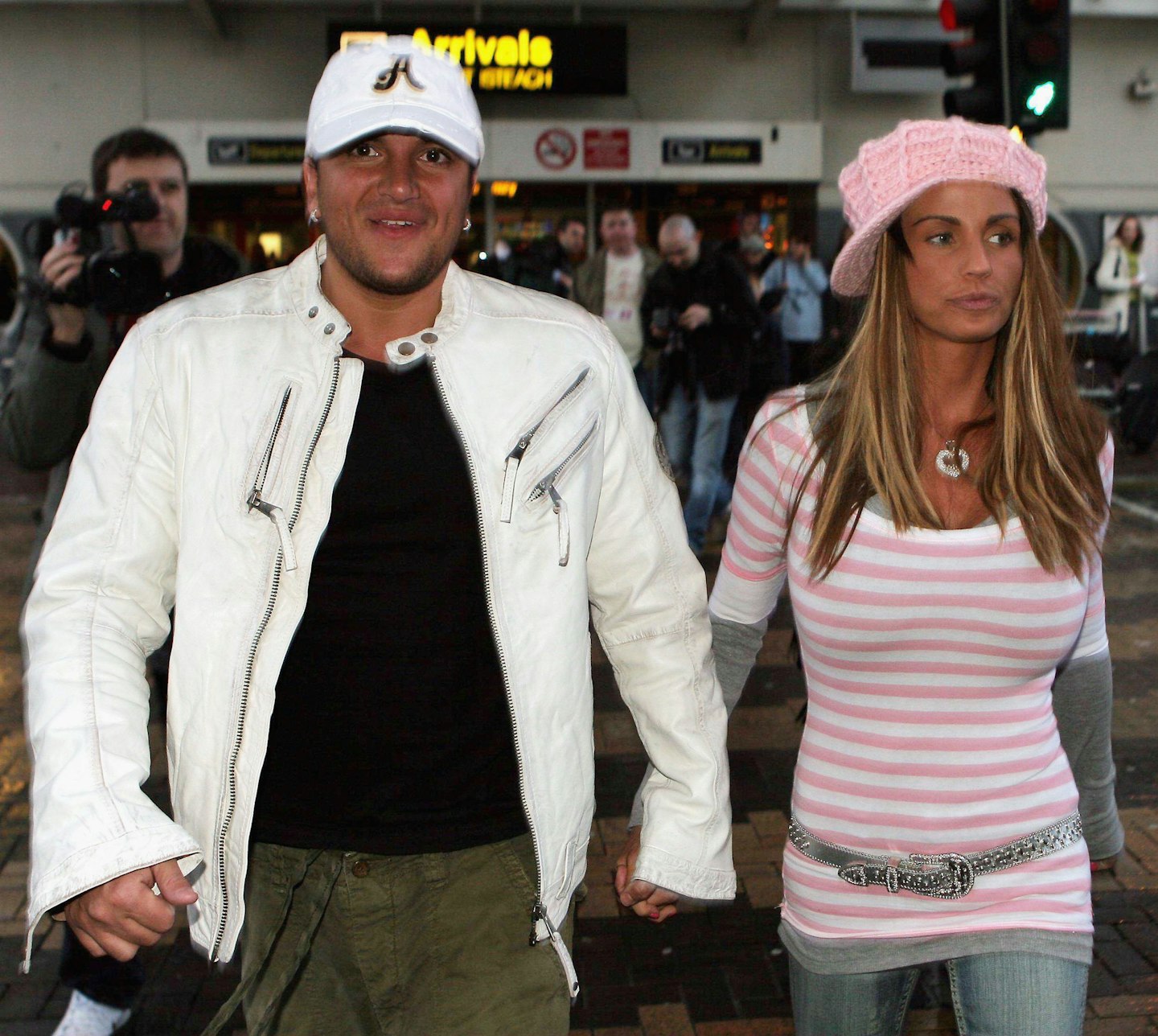 12 of 21
CREDIT: Getty
Katie Price and Peter Andre
Noughties trend checklist: layering - check. Two-tone hair extensions - check. White pleather – check. Obligatory head gear – check, check.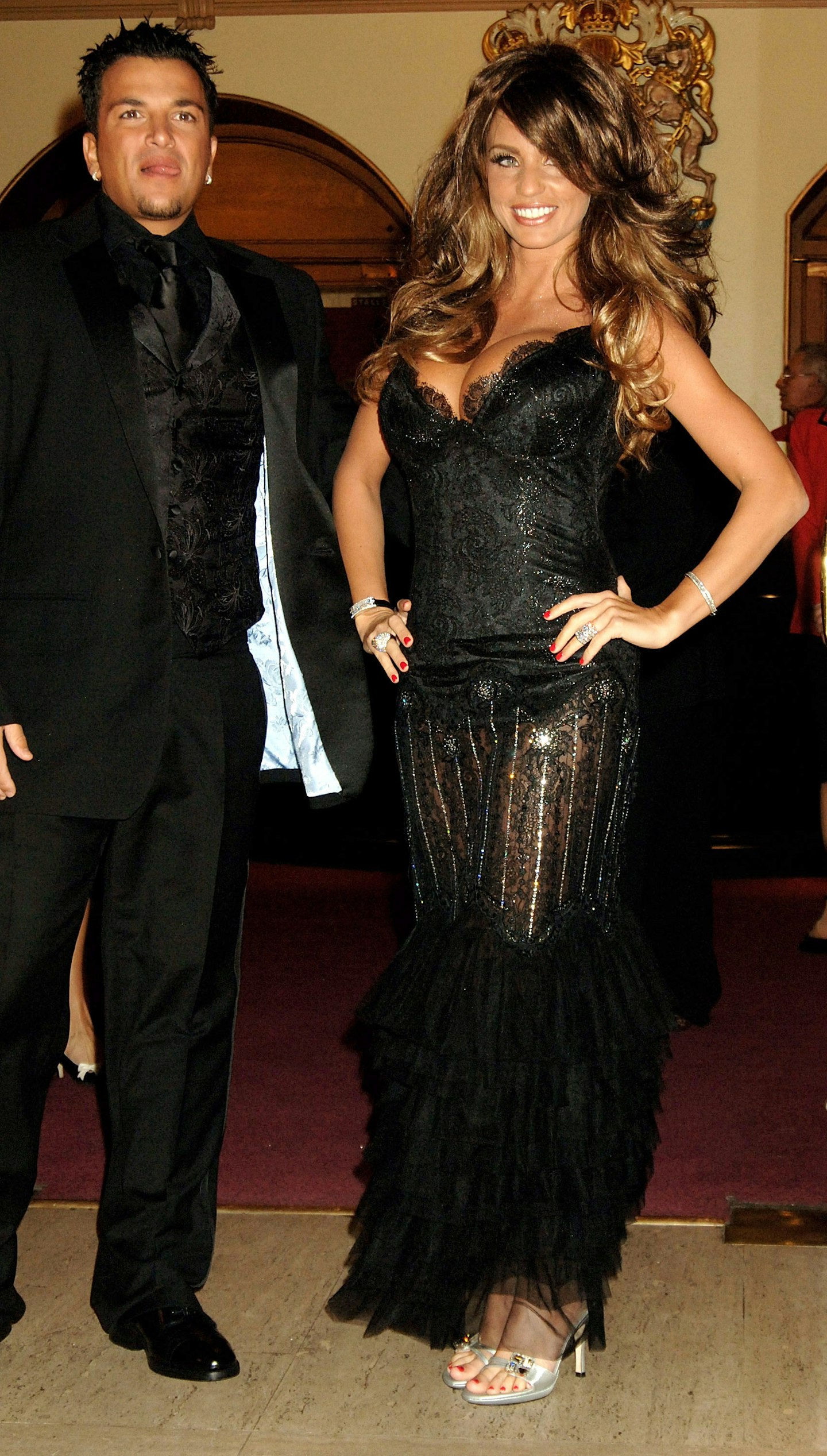 13 of 21
CREDIT: Getty
Katie Price and Peter Andre
Special shout out to KP's nylon weave.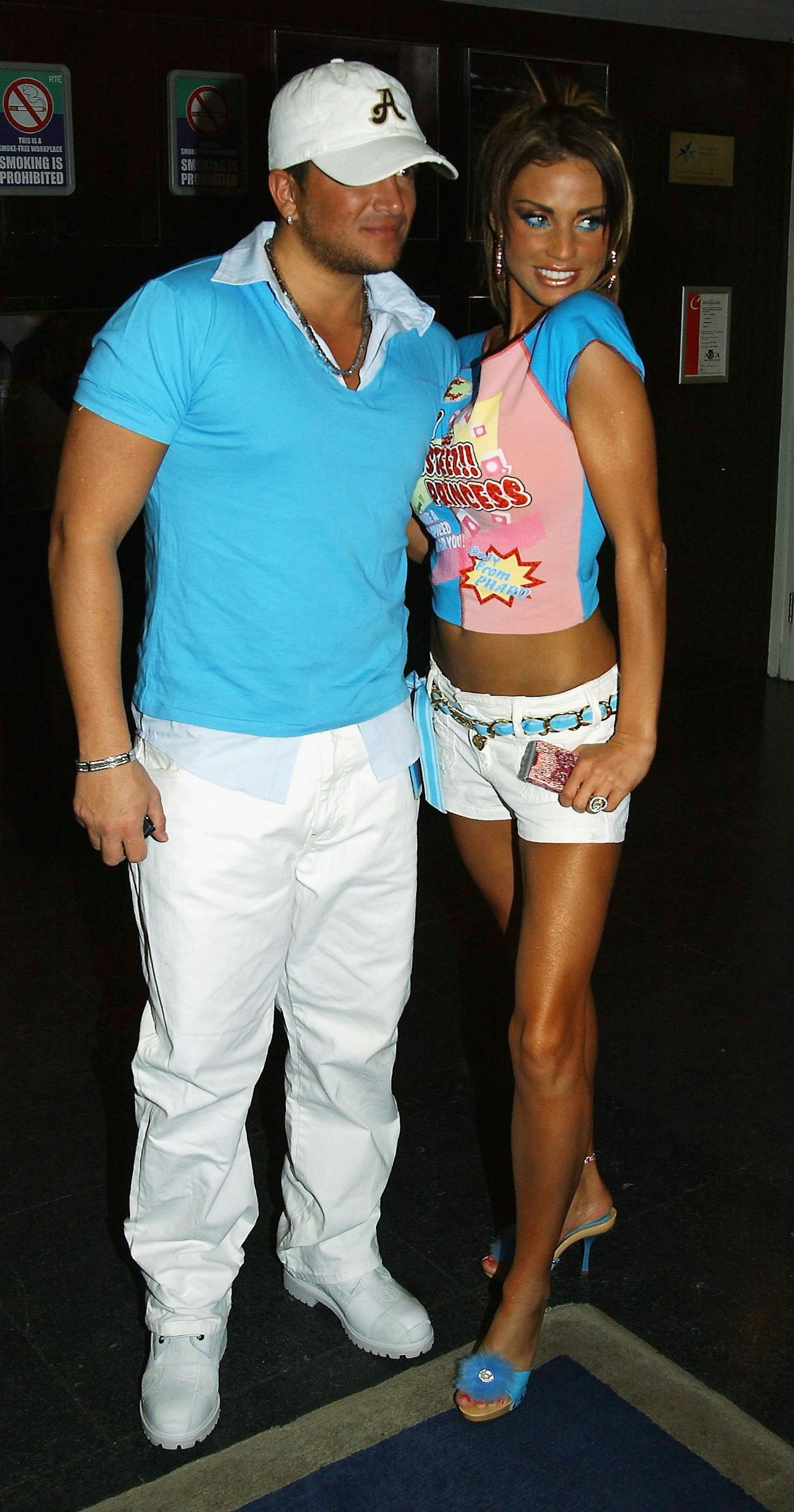 14 of 21
CREDIT: Getty
Katie Price and Peter Andre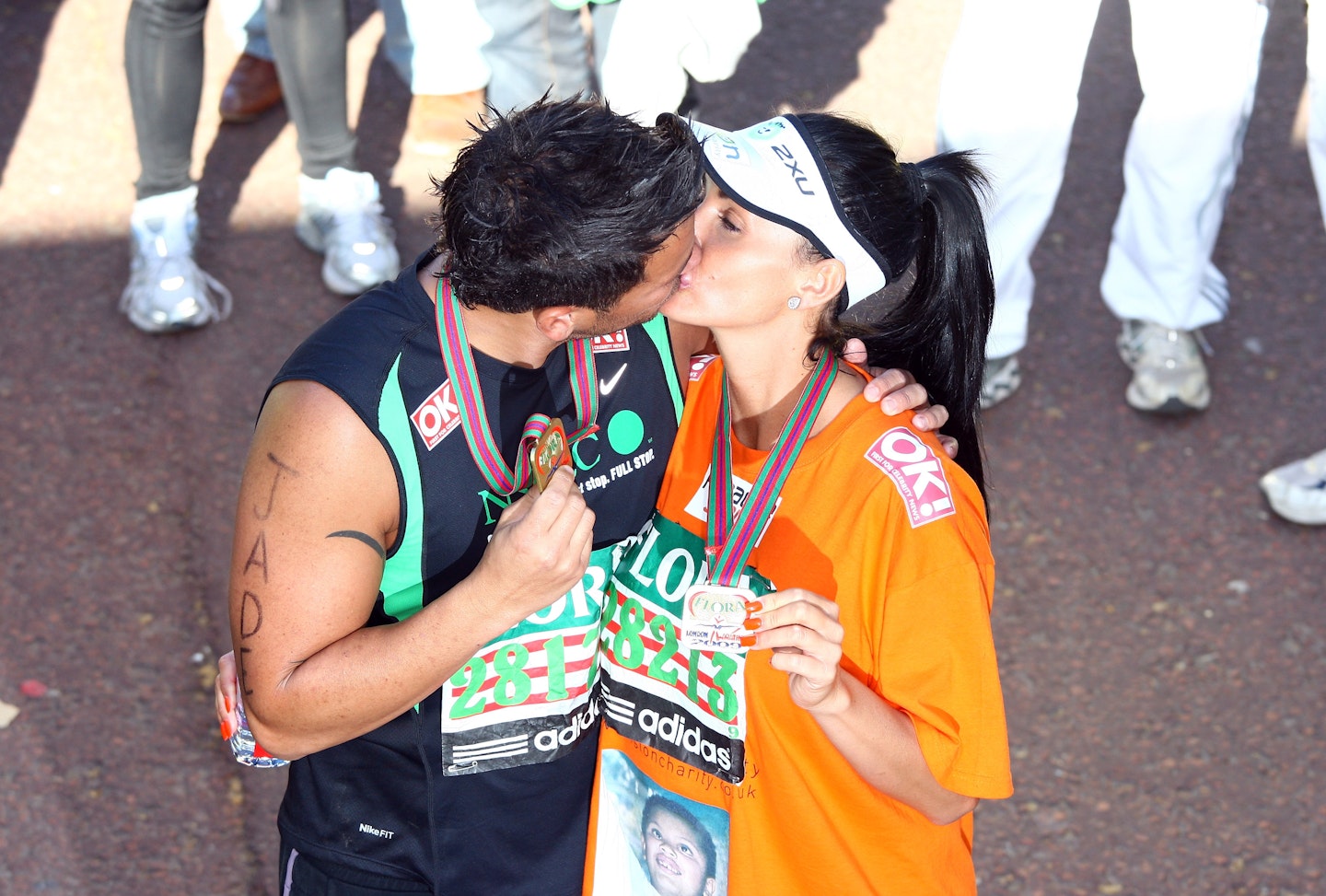 15 of 21
CREDIT: Getty
Katie Price and Peter Andre
What could be more iconic than Peter and Katie finishing the London Marathon together circa 2009, despite Katie's MEGA DRAMATIC tumble at the 18 mile mark. Obvs.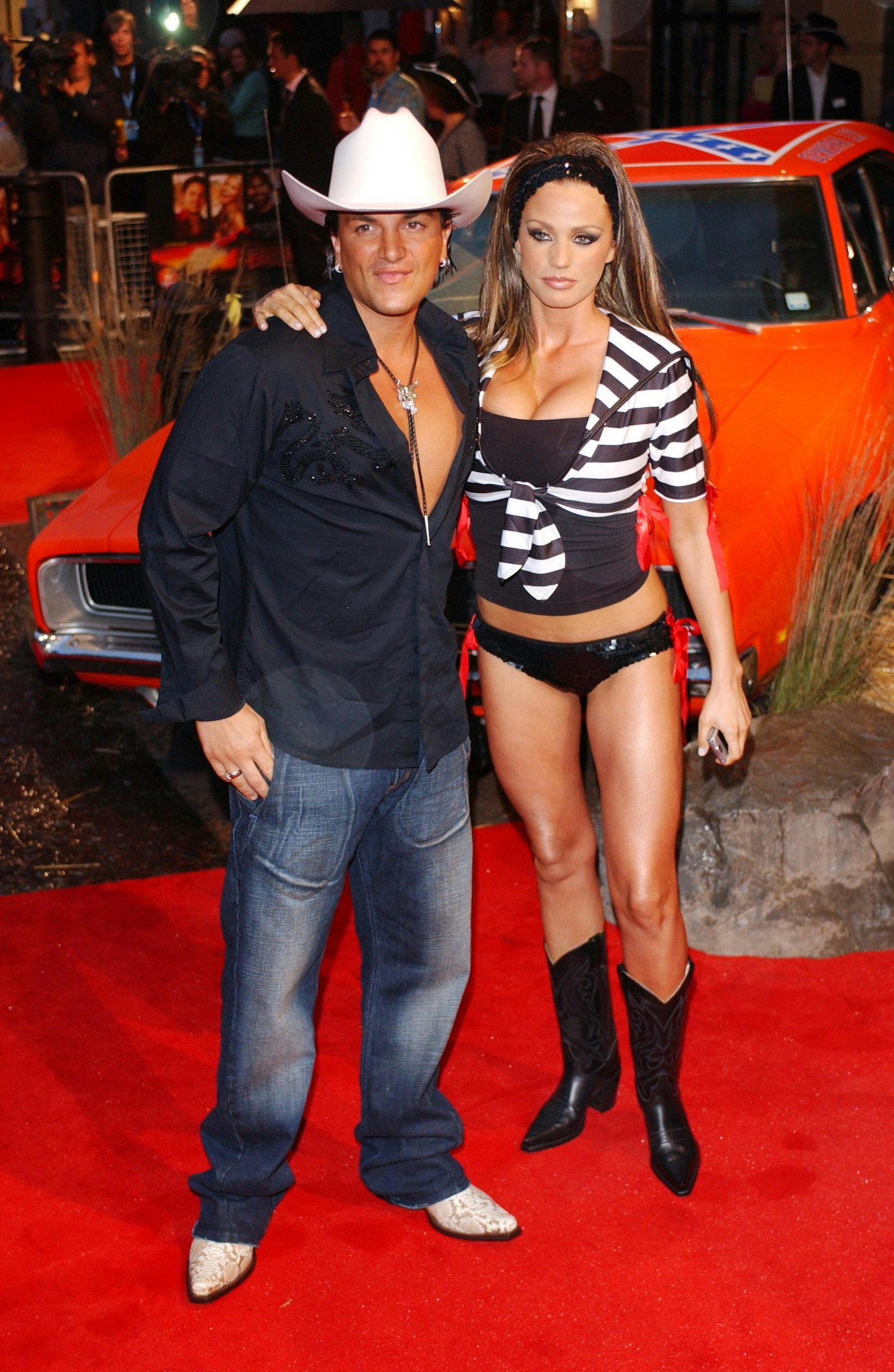 16 of 21
CREDIT: Getty
Katie Price and Peter Andre
Another day, another suave hat look for Peter. And looks like Jordan forgot her jeans. Whoopsie!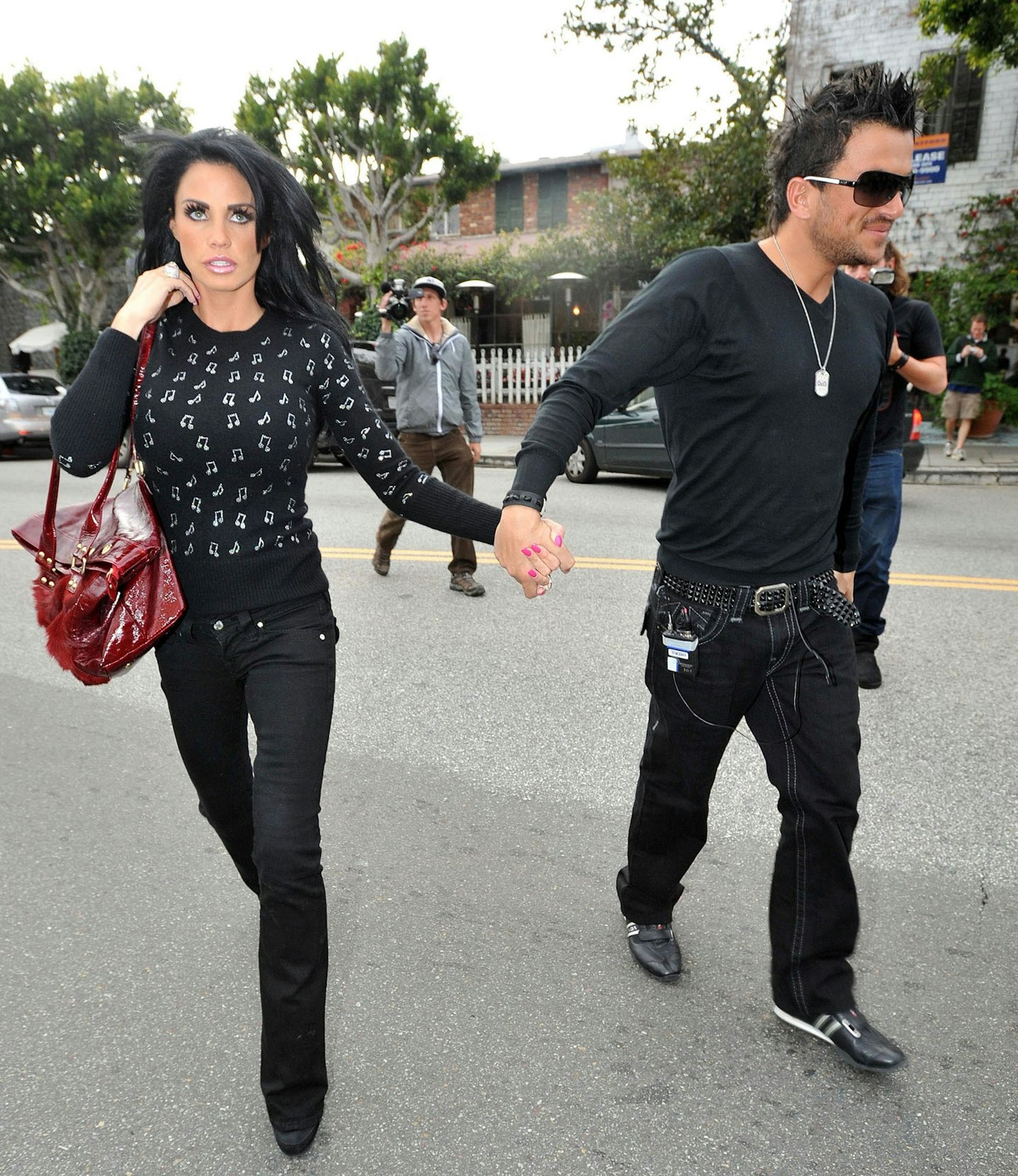 17 of 21
CREDIT: Getty
Katie Price and Peter Andre
The eyeliner and hair-gel years, when both Pete and Katie went a little bit goth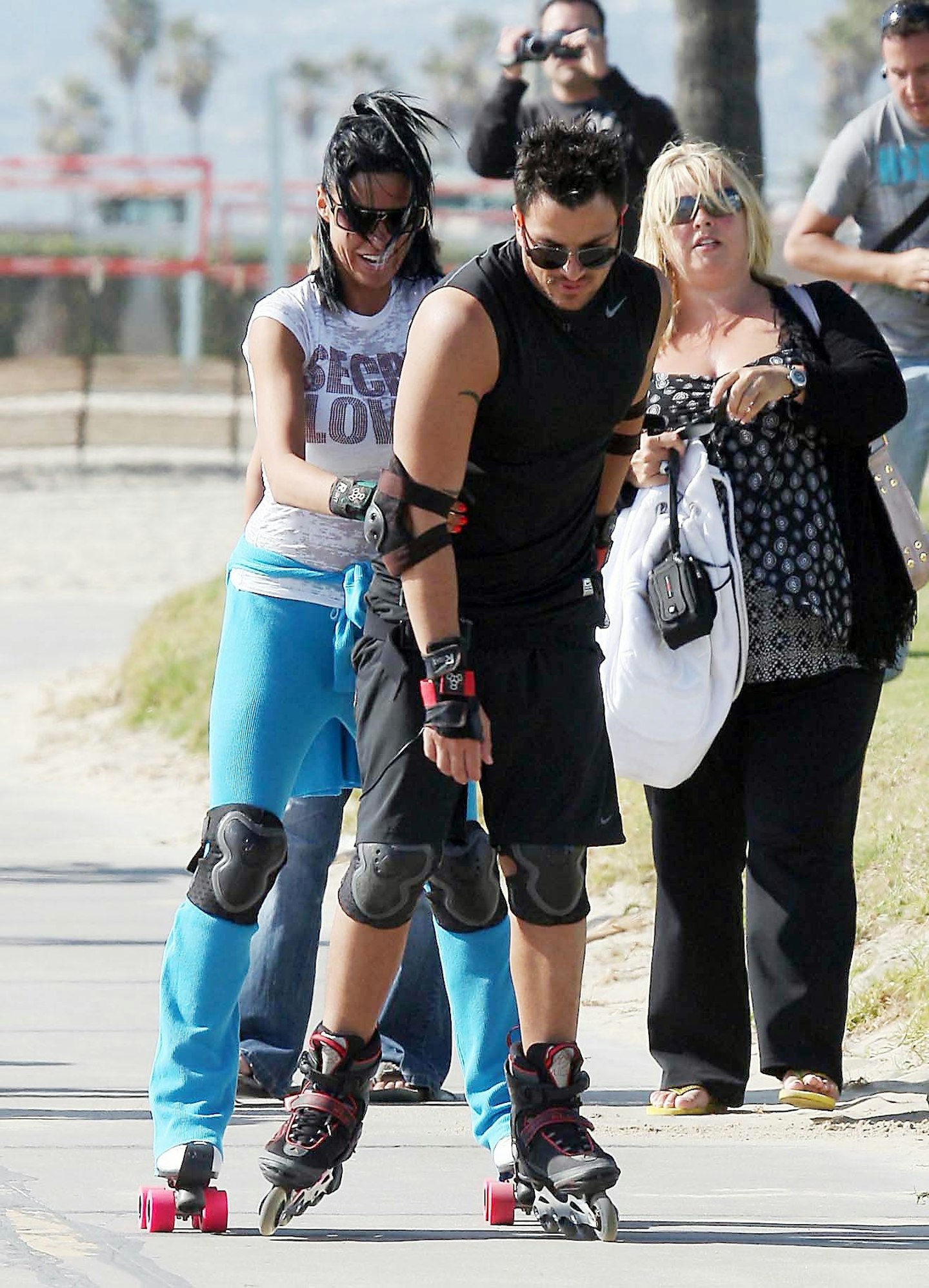 18 of 21
CREDIT: Getty
Katie Price and Peter Andre
Can we just say: hashtag couple goals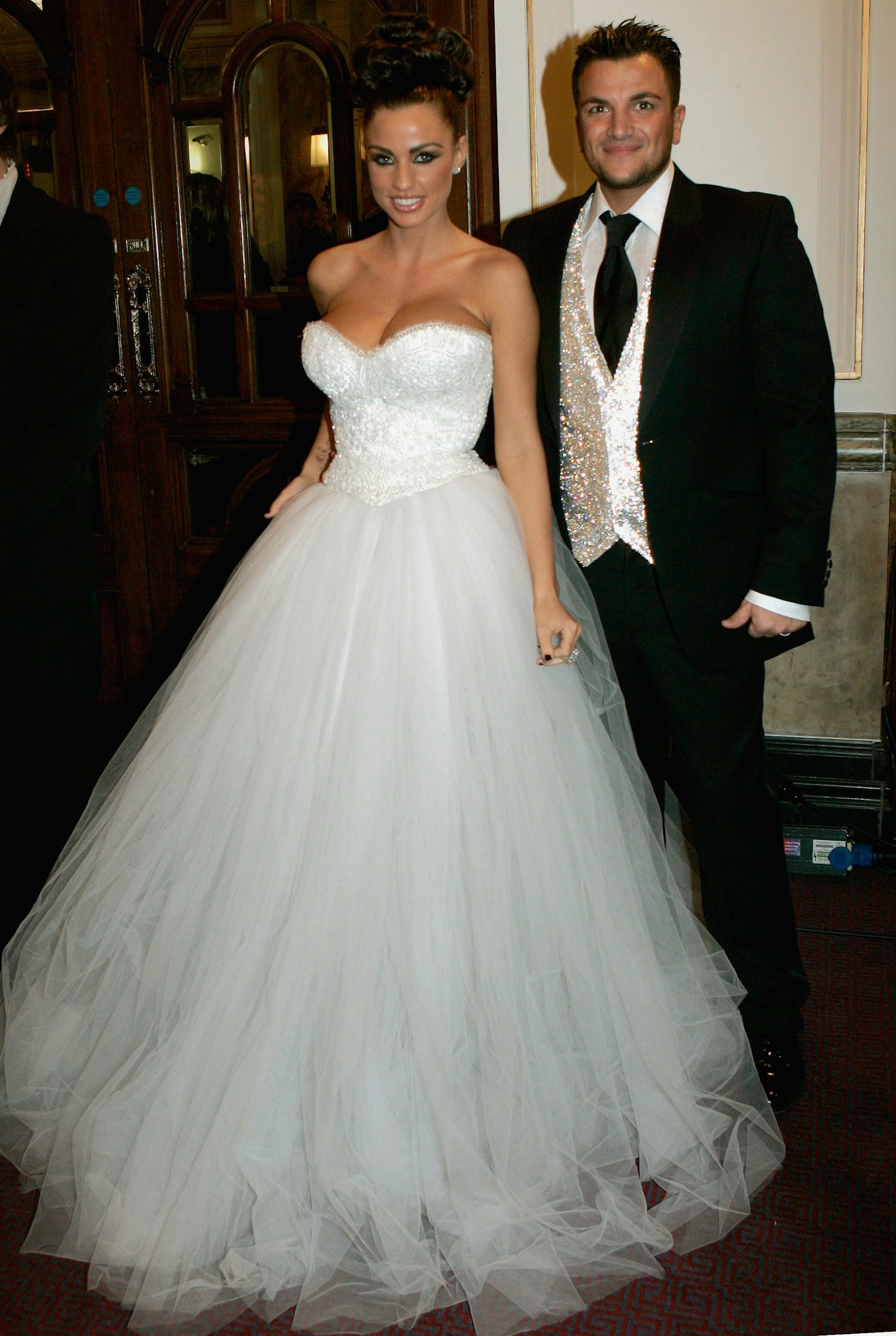 19 of 21
CREDIT: Getty
Katie Price and Peter Andre
Dressed fit for a fairytale ball, Katie certainly gave Prince Charles an eyeful when the couple met him and the Duchess of Cornwall ahead of their performance at the Royal Variety show in 2006.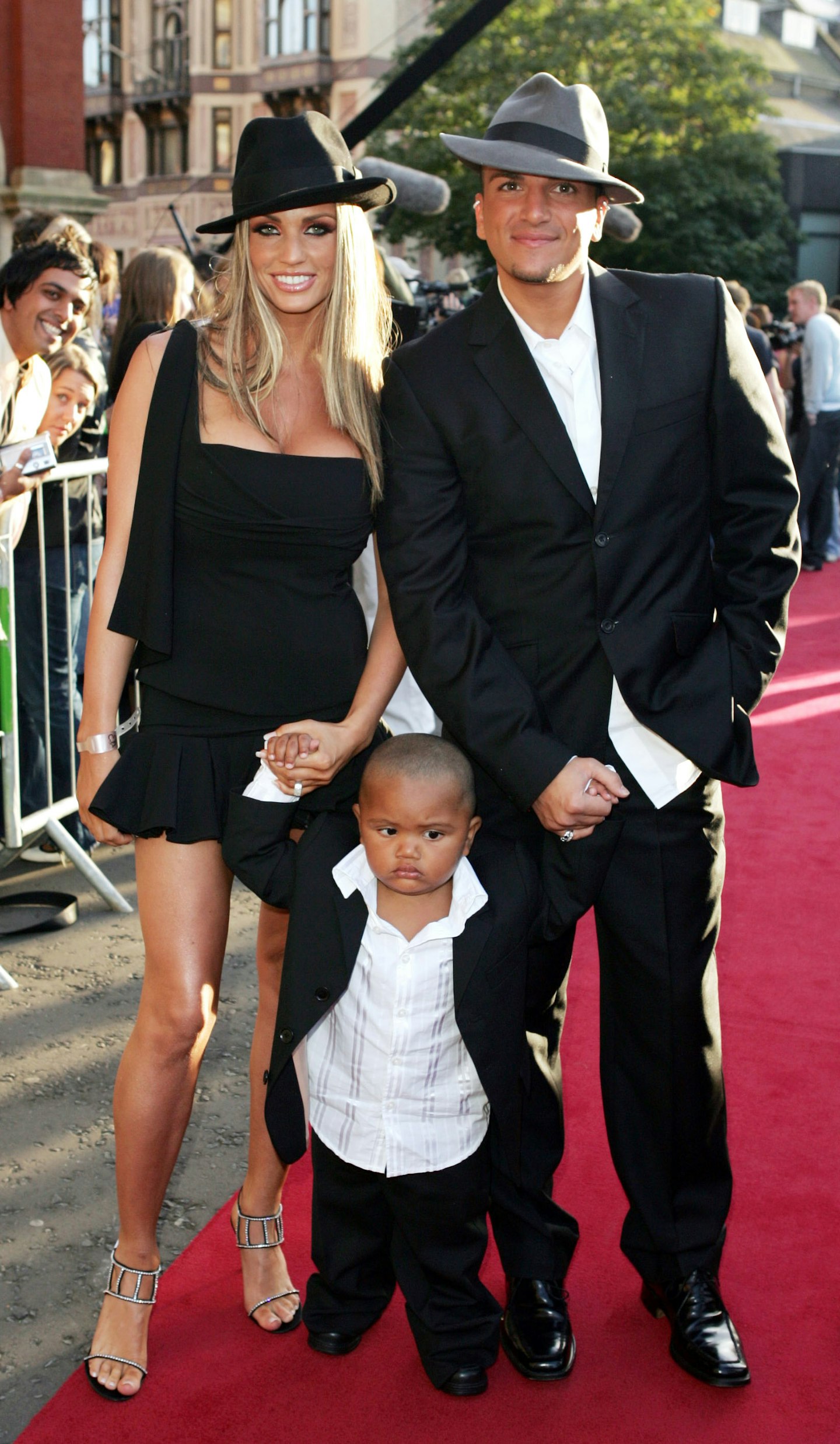 20 of 21
CREDIT: Getty
Katie Price and Peter Andre
This New York mob look from the red carpet at the Disney Channel Kids awards in 2006 with baby Harv is everything,
21 of 21
CREDIT: Getty
Katie Price and Peter Andre
Katie and Peter attended the premier of Paris Hilton's dramatic debut House of Wax in 2005, when Katie was heavily pregnant with Junior.Peak Jordan and Pete – 10 points.
Where is Harvey Price from?
Harvey Price was born in Brighton.
Does Harvey Price get bullied?
Sadly, Harvey deals with online bullying and trolling. He was subject to horrendous online abuse after sharing a drawing of his mum on the Gatwick Express on his instagram page. Fans commented pleaded with Katie to remove the account to protect Harvey, but she chose not to and instead deleted the harmful comments.
Harvey has spent the summer with his mum Katie Price, while his half siblings Junior Andre and Princess Andre spend theirs with their dad Peter Andre. He has been getting to know mum's new boyfriend Kris Boyson and the family spent a day at the beach together.
On 22 January 2019, it was revealed that Parliament would back Katie's 'Harvey's Law' efforts. She started an online petition in March 2017 to criminalise social media trolling, after Harvey suffered at the hands of Instagram trolls.
The petition was first discussed by parliament in February 2018.
Does Harvey Price have Instagram?
Yes, he does now. Katie set up an account for him, which she monitors, in September 2019, where Harv shows off his drawings and love of frogs. Give him a follow here.