The star power of your average reality star is pretty fleeting these days, let's be honest. Never has the phrase '15 minutes of fame' made more sense than in 2023, especially if you're a TOWIE star – that producer axe is constantly sharp and swinging.
As such, if you manage to last a few years on TOWIE and, in turn, become somewhat of a household name, you're playing the game well. Gemma Collins is one of those TOWIE champs, Joey Essex is one of those TOWIE champs, Chloe Sims is one of those TOWIE champs, and, love her or hate her, Chloe Brockett, is one of those TOWIE champs.
Here at Closer HQ, we find ourselves writing at least two or three Chloe Brockett stories a week. Why? Because on or off camera, she's bringing the drama. But this week, it seems Chloe brought a little too much drama...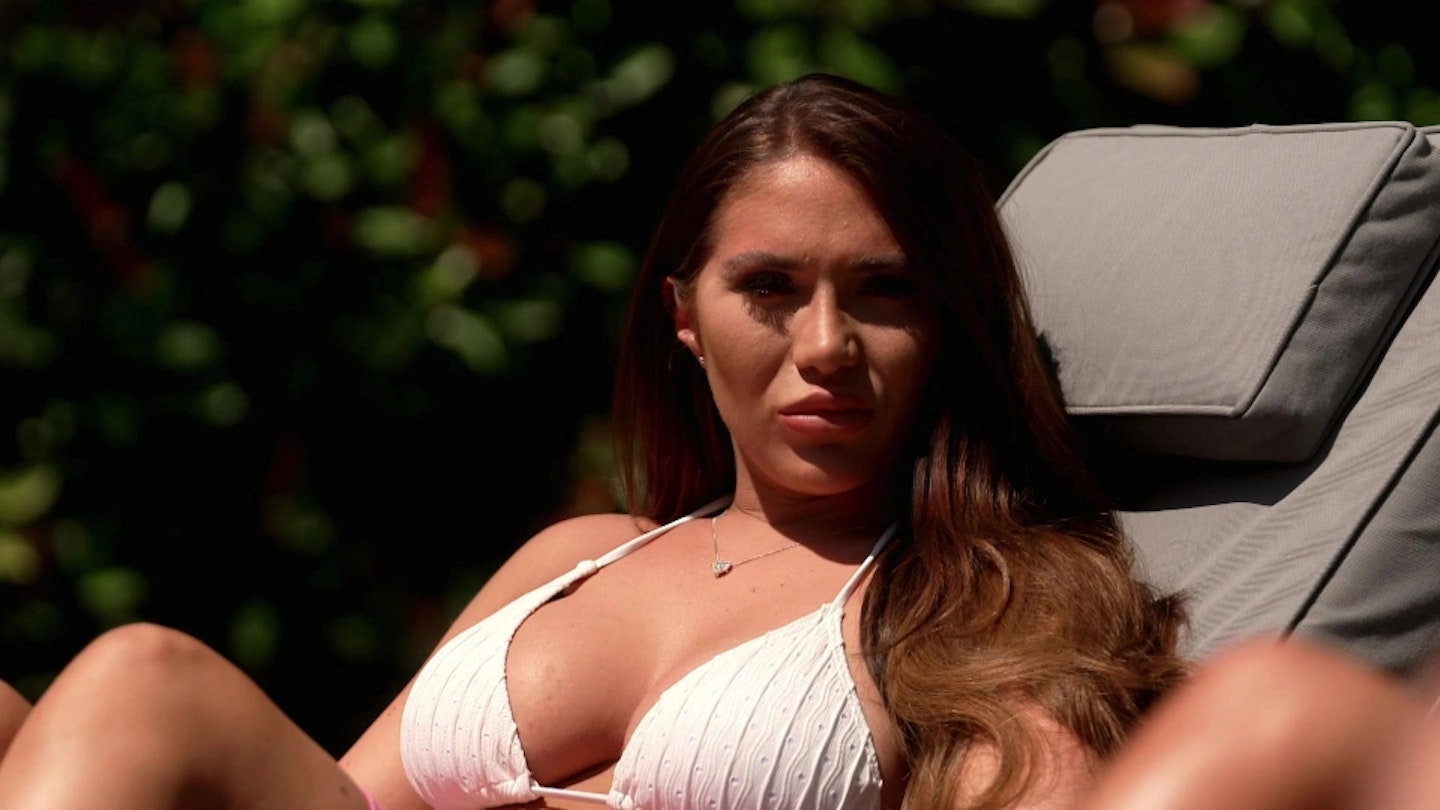 Chloe was reportedly suspended from filming the series 32 finale, after allegedly chucking three tumbler glasses at Roman Hackett during a "vicious fight".
A source has told The Sun, "Most of the cast are absolutely appalled by Chloe's behaviour and do not believe she should be allowed to come back.
"They are grouping together and discussing how they will not shoot scenes with her in the future and want her to be axed from the show for good."
Yikes. Well, while Chloe's on the naughty step, let's look back at some of her other most famous and infamous moments on and off camera.
How old is Chloe Brockett?
It might feel like Chloe's been on TOWIE for years and years, but she's actually only 22 years old (she was born on 3 December 2000). She joined TOWIE in 2019 when she was just 18 years old.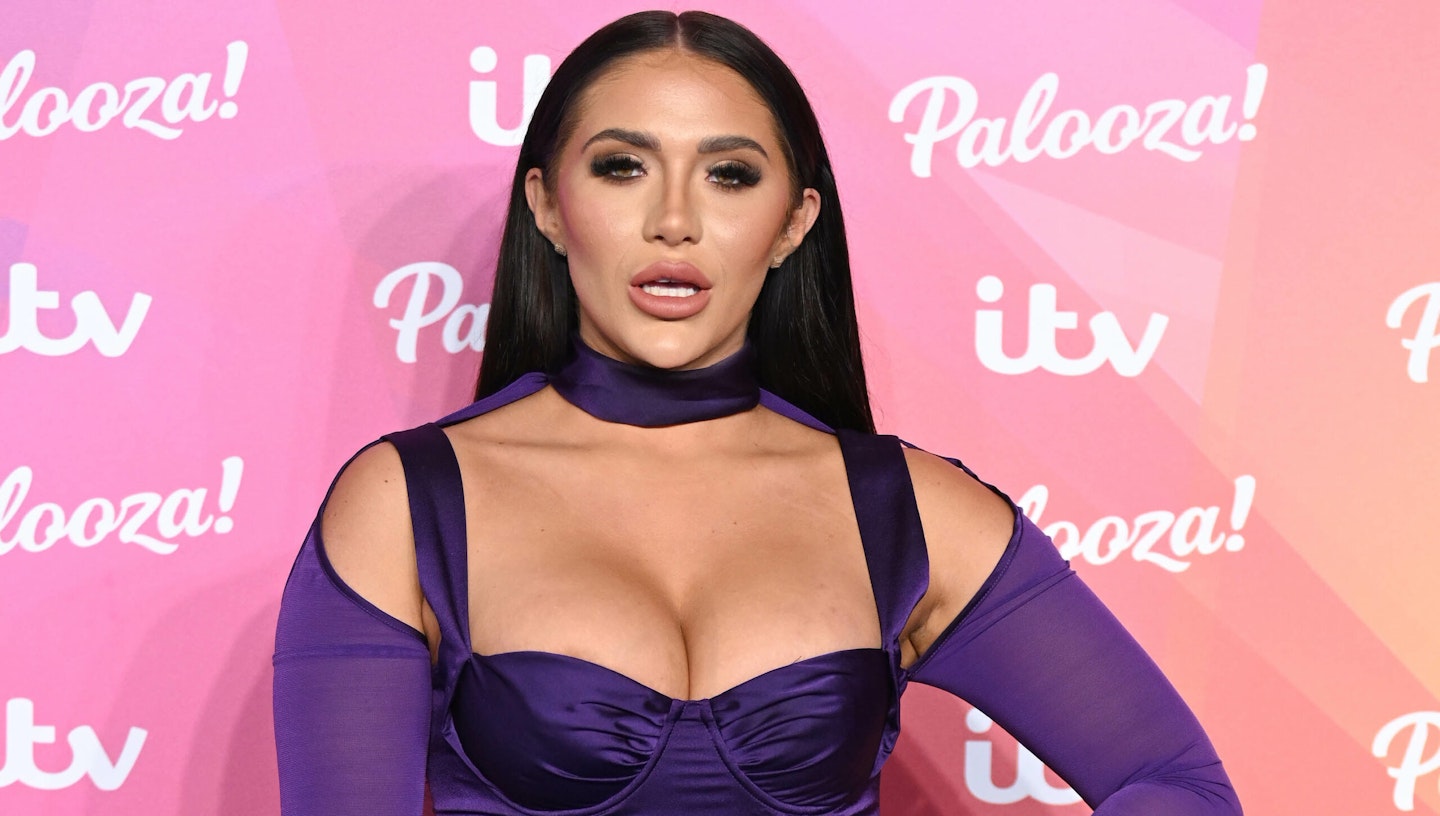 What did Chloe Brockett do before TOWIE?
Before joining TOWIE in 2019, Chloe worked as a hairdresser, and part time in an aesthetics clinic.
What is Chloe Brockett doing now?
As well being part of the TOWIE furniture, Chloe is one baddie influencer with over 400k Instagram followers. She also spends a huge amount of her time hanging out with new TOWIE besties Dani Imbert and Junaid Ahmed.
Who is Chloe Brockett dating?
As far as we can tell this Essex queen is ruling alone right now.
As of late, she has been loosely connected to her co-star Roman, although following last week's alleged altercation, we're guessing that fairytale's played out.
In the past, Chloe has dated/been linked to Harry Lee, Jack Fincham, James Lock and even... Miles Nazaire.
Is Chloe still friends with Girlband?
Chloe's history with Girlband (Amber Turner, Courtney Green and Chloe Meadows) is more complicated that Vicky B's history with The Spice Girls, so much so, we had to give it its own article, but it's safe to say she's a solo artist these days.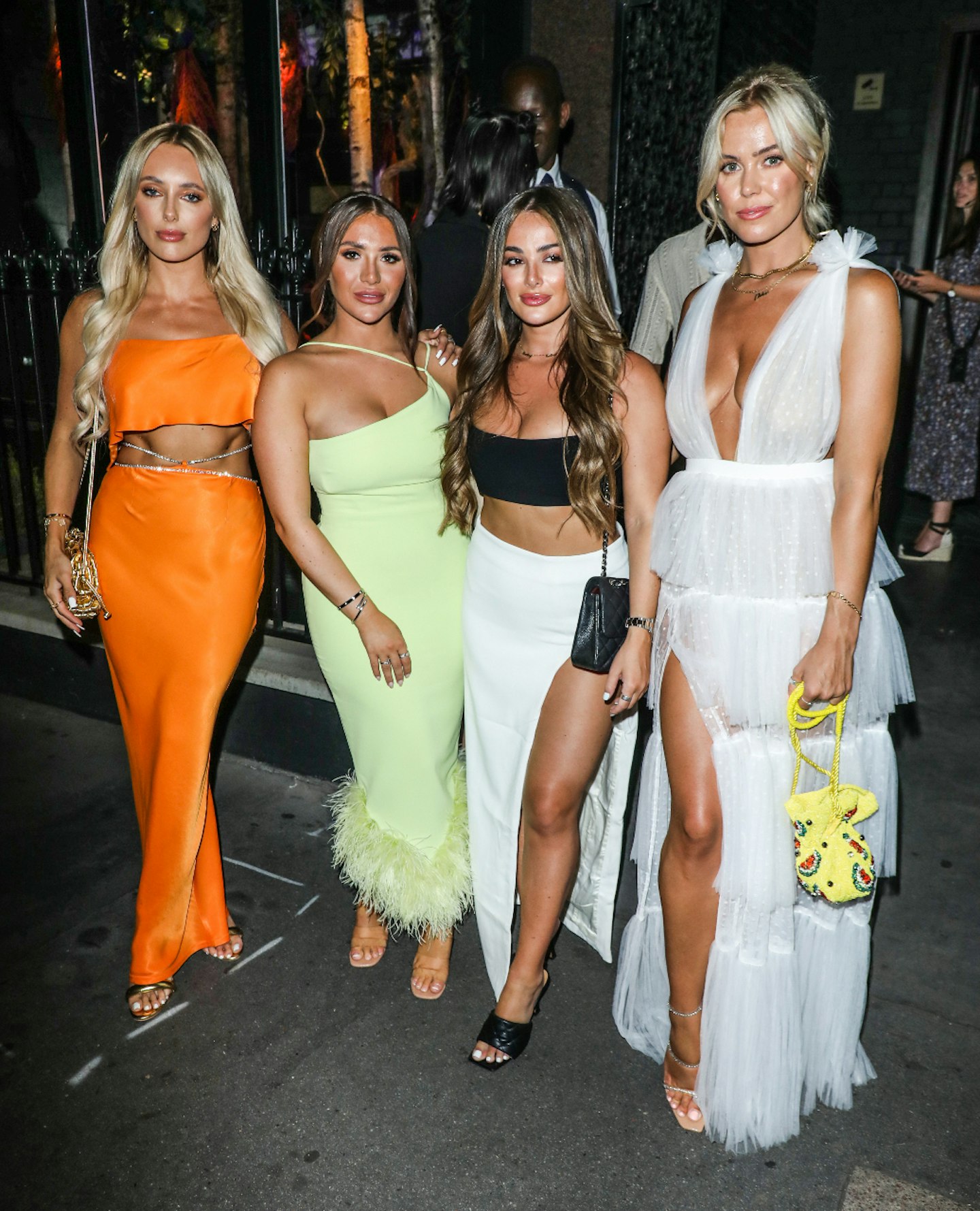 Does Chloe Brockett have a travel business?
During an Instagram Q&A last year, Chloe announced she is starting up a travel business and featured a poll on her story, asking her followers for their thoughts on her new venture.
The TOWIE star will be setting up a travel agency in order to help people book cheaper holidays and seeing as Chloe spends half her life travelling, we can't think of anyone with more experience for the new move.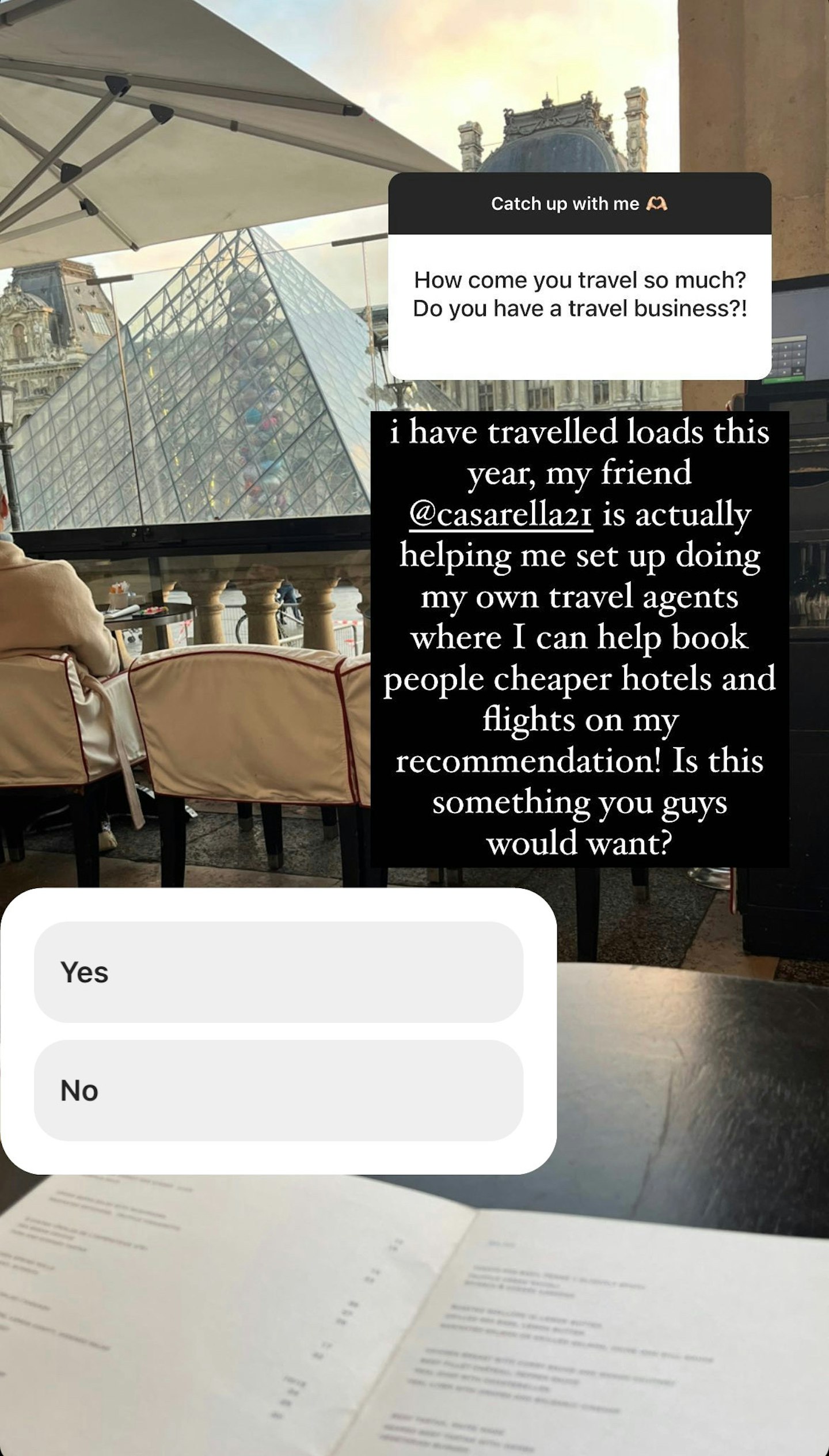 Did Chloe Brockett throw a cake at Harry Lee?
This all comes after Chloe revealed some juicy behind-the-scenes secrets about her time on the show, including one of her most iconic scenes of all time - throwing a cake at her former boyfriend Harry Lee after she accused him of body-shaming her.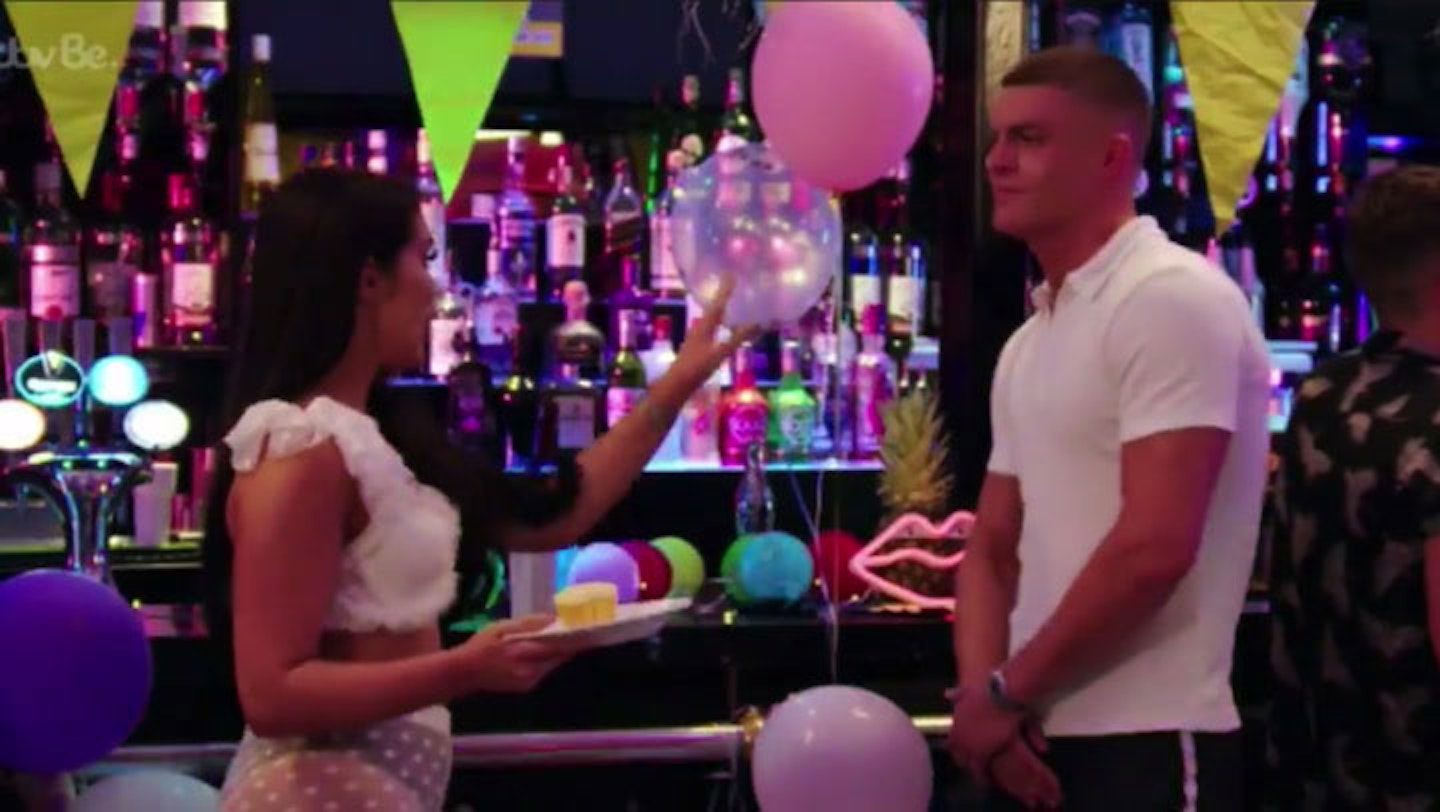 Speaking on the Saving Gracepodcast, Chloe said that TOWIE producers got involved, "What actually happened was that they said, 'We've got cake here, we want you to throw the cake at Harry', not like punch him in the face with a cake but like smear him in the face.
"The whole argument was about me getting cake and not getting sorbet and I was upset. He ducked the cake in the end and then I tried to throw a drink at him but it was empty, so then I threw a balloon at him."
Chloe Brockett on whether TOWIE is scripted
Chloe recently revealed that even though the show isn't scripted, the producers do have a say in what should be said in certain scenes and often "rile them up" by showing them clips of what other cast members have said about them before filming a scene.
"We're not paid to say things. When you're filming, you're in bubble and when you're filming scenes together and going to events it might be something so little like oh 'She gave me a dirty look earlier' and you'll end up telling the producers, who write it all down and then when you're filming next they'll be like, 'What were you saying the other day?' It's never scripted."
What happened with Chloe and Ella Rae Wise?
The ongoing drama between Chloe Brockett and Ella Rae Wise, who both joined the show in 2019, is definitely up there with the most eventful, long-winded and spiteful reality TV fall-outs.
As well as the nightclub altercation, Chloe and Ella have a history of pure and utter drama, including when Chloe allegedly slept with Ella's ex-boyfriend at a Premier Inn.
As far as we're concerned, this scrap was the beginning of the end for this doomed friendship...
WATCH: Chloe B And Ella Fallout Over Harry L | Season 24 | The Only Way Is Essex
What happened between Chloe Brockett and Jack Fincham?
Jack and Chloe first sparked dating rumours way back in 2020 but called in a day in May 2021. Jack went on to romance Frankie Sims, and there was a whole lot of DRAMA after Chloe revealed that when photos of Jack and Frankie kissing surfaced, Jack had rung her.
Chloe has previously admitted that she's happy being friends with ex-boyfriend Jack, telling Closer, "[We're] just on a friendship level, me and Jack. A lot of people always question what's going on with us two, but we are just friends."
WATCH: Chloe Brockett speaks out on Lauren Goodger returning | TOWIE Secrets