Regular Closer readers will already know that we have the biggest soft spot for TOWIE's Chloe Brockett; she's like the famous little sister we never had and we just want to protect and coddle her at all times.
We always seem to find ourselves on her side in TOWIE rows, spend more time on her Instagram than our own and consider getting our hair blow-dried with her a life goal.
Naturally, when her name pops up on our radar – for both good and bad reasons – we swoop in to check up on our girl.
Chloe B fans (welcome, this is a safe space) will already know that this is a big week for the TOWIE star, as she is set to launch herhotly-anticipated podcast on Monday 20 November at 6pm – releasing her very first episode with her Love Island pal/sometimes TOWIE co-star/sometimes love interest (who knows?), Jack Fincham.
But this is Miss Brockett, and the reality telly queen wasn't going to make us wait a whole day for a fresh dose of Chloe B dramz. No, no.
During a recent trip to Winter Wonderland the TOWIE stars teased a potential new romance on her Instagram story. Side note, great place to soft launch a new hunny – the cozy outfits, the festive vibes, the mulled wine, the ice skating, a Santa lap for each of you...
Knowing fully well that this would send us all into a showbiz meltdown, Chloe shared a snap of a Christmas ornament with her initials AND SOMEONE ELSE'S INITIALS written on it – we think we saw a love heart, too. Chloe blocked out the mystery initials, writing, "Hehe wouldn't you like to see what it says."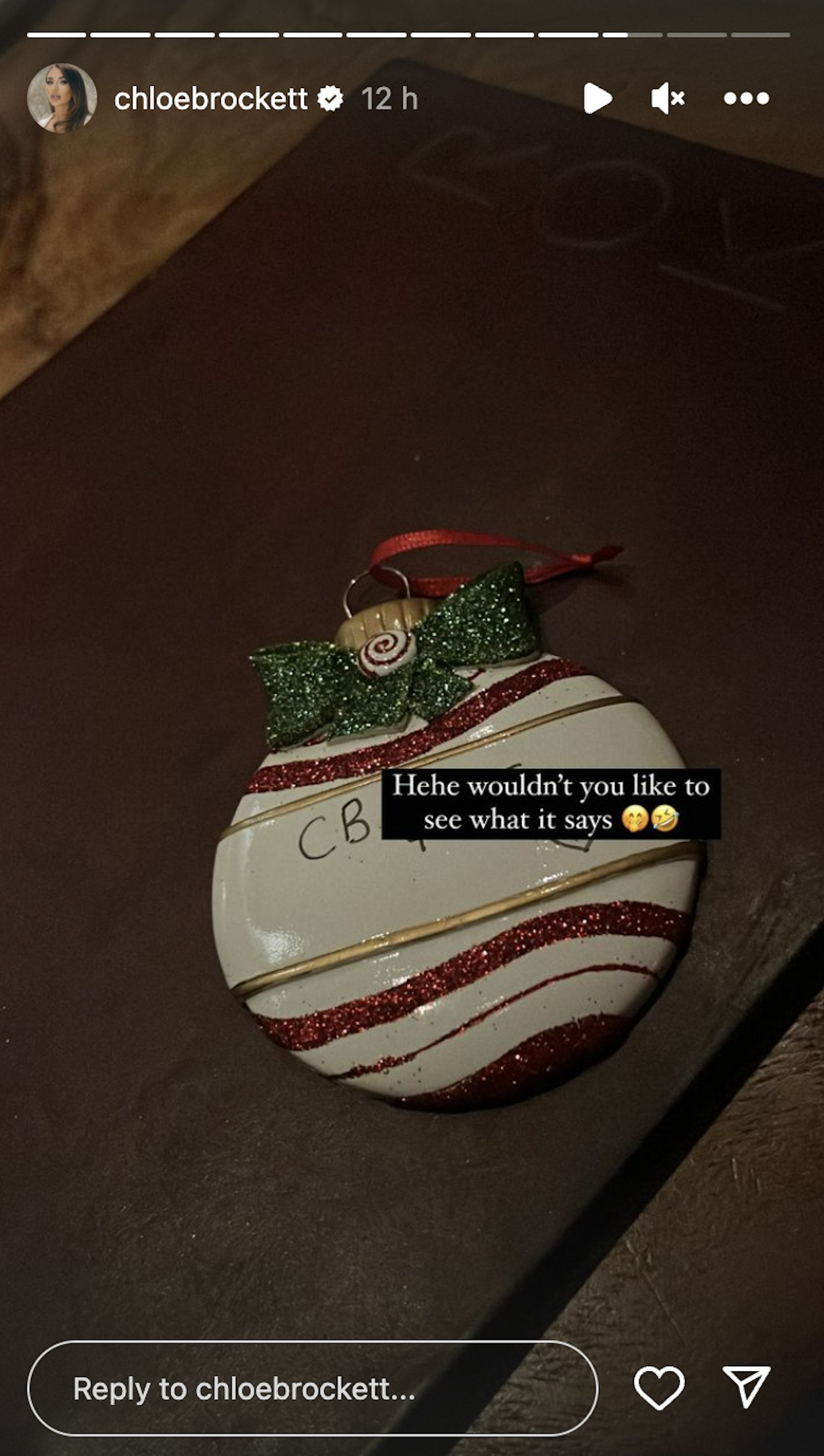 Knowing Chloe like we do, in reality, the initials probably belong to a bezzie, a girly girl or even the legend that blowdries her hair ten times a week – but if there's even the smallest possibility our girl has found a new boy, then consider us here for it.
And if it's Jack and they hard launch their relationship on the first episode of Chloe's new pod, we will officially lose it, FYI.
We'll be watching both their Christmas trees very closely, too...
Chloe teasing a new romance comes months after she attended ITV's lavish annual London bash alongside show pals Dani Imbert, Roman Hackett and Saffron Lempriere. It's notorious for being quite the boozy affair - and what's that we smelt? A little drunken flirting between old flames (well, ish) Chloe and Roman...
After watching them lovingly slam some tequilas down on Chloe's Instagram story, we wandered on over to Dani's Instagram (another Instagram account we spend more time on than our own tbh) and the content was giving FLIRT.
Dani shared a video in which Roman appears to be kissing Chloe's neck or cheek (we're not sure, as we weren't invited) while Dani giggled, "Stop it. Roman is in love."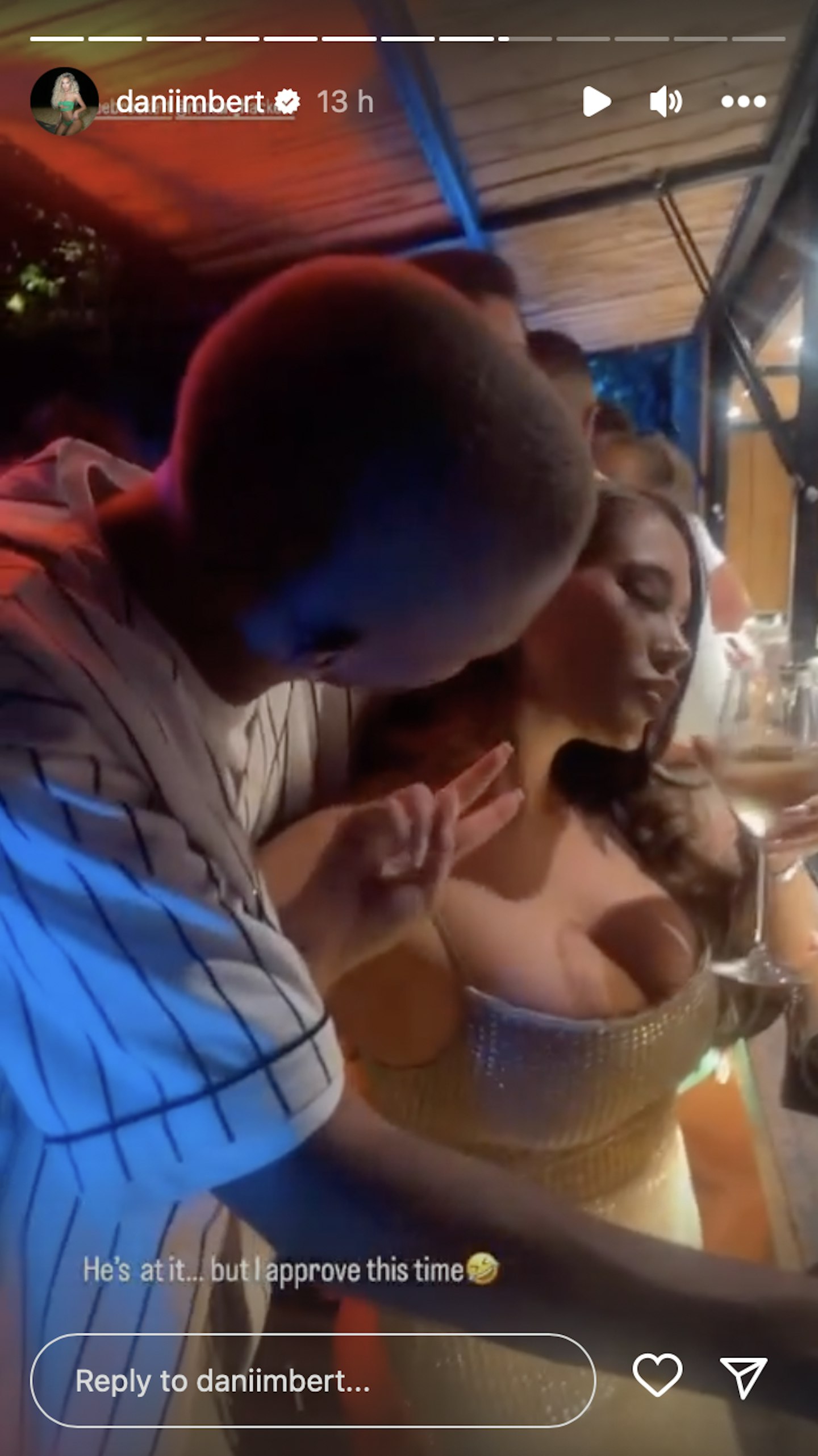 She captioned the post, "He's at it... but I approve this time 🤣."
Dani then posted a gorgeous snap of the unlikely TOWIE trio and delivered the goods in her piping hot caption. She wrote, "We're just as shocked as you x.
"Ps. Not sure who Roman's been kissing but never mind."
However, as TOWIE fans will already know, Chloe and Roman didn't exactly gallop off into the sunset in the months following this.
In fact, things ended terrible and it resulted in Chloe getting suspended from the show...
CHECK OUT: Chloe Brockett's boyfriends - a relationship timeline
Chloe Brockett boyfriends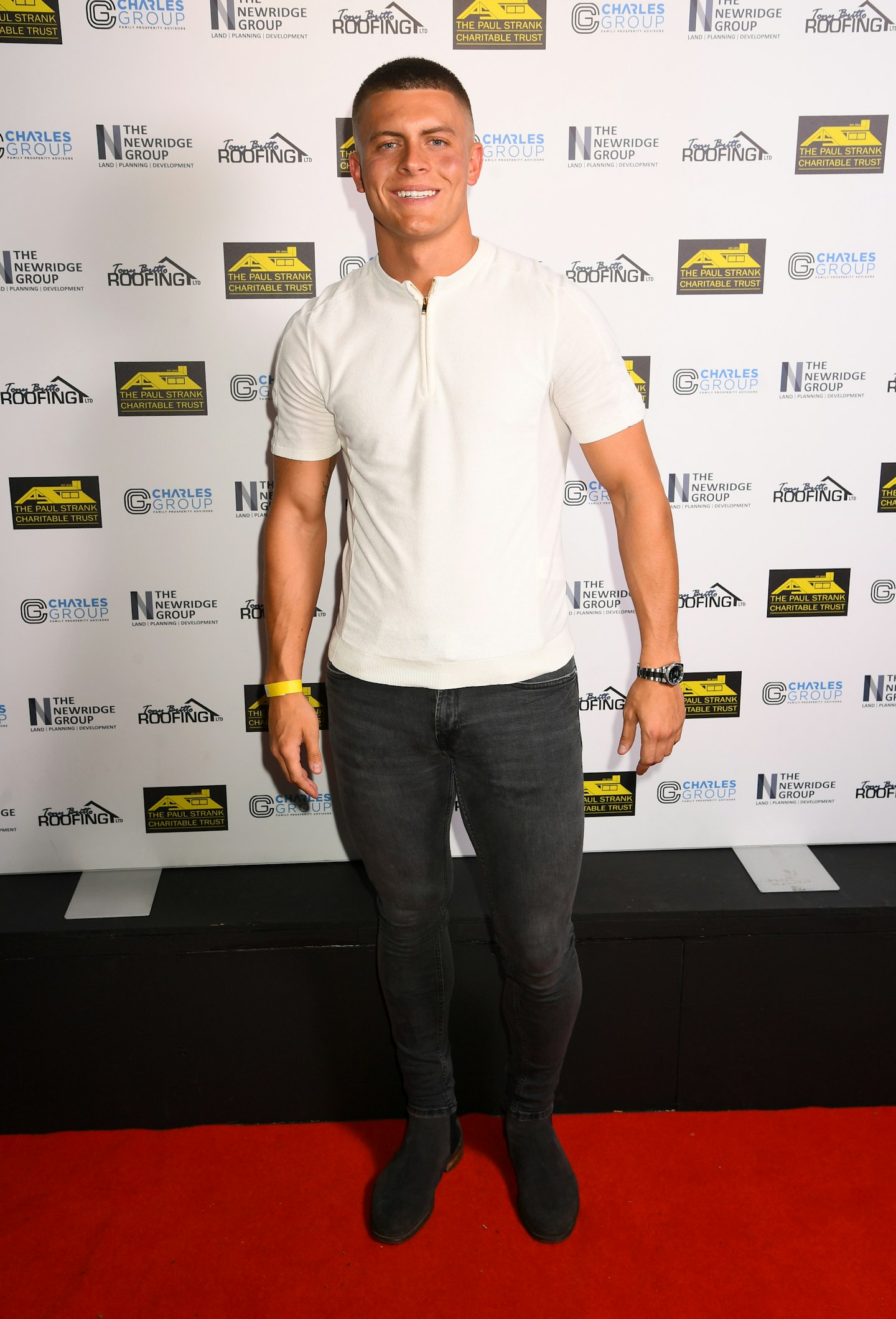 1 of 5
CREDIT: Getty
Harry Lee
Chloe and Harry both joined the cast of TOWIE in 2019 and quickly took a shine to each other before it was revealed that he had also been cracking on with fellow newcomer Chloe Ross. That didn't stop romance blossoming between Harry and Chloe, though, but just months later she revealed they'd called it quits as they weren't "compatible".
She later went on to reveal that they are not in contact as they have "nothing in common and no reason to be in contact."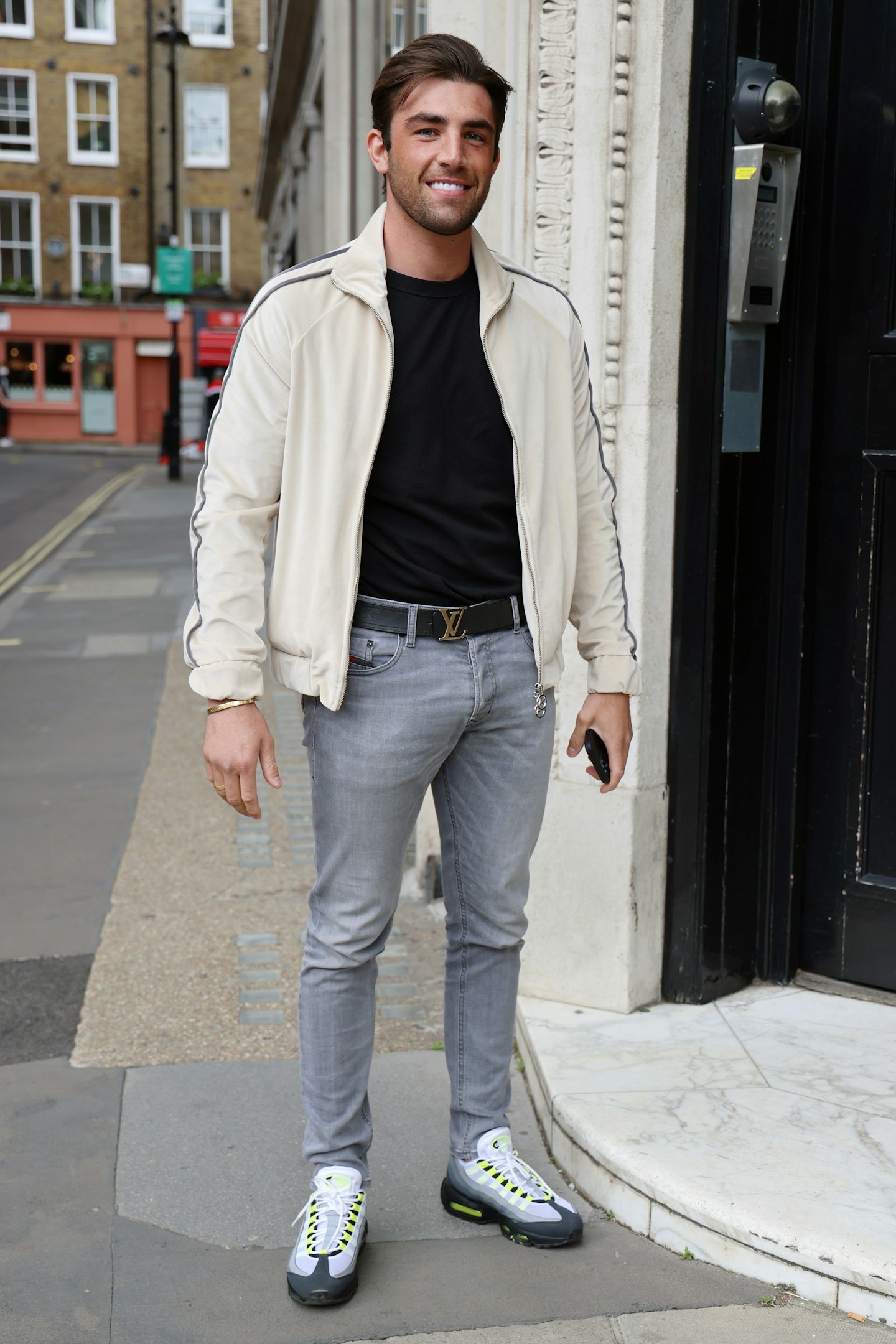 2 of 5
CREDIT: Getty
Jack Fincham
Chloe was first linked to Love Island winner Jack in 2020 and although she always insisted they were just friends, the pair only added fuel to the fire when they were pictured enjoying a romantic pre-Christmas getaway together. Chloe and Jack dated on and off for two years before they split up for good and he moved on with her co-star Frankie Sims.
The pair are still friendly and sparking romance rumours once again.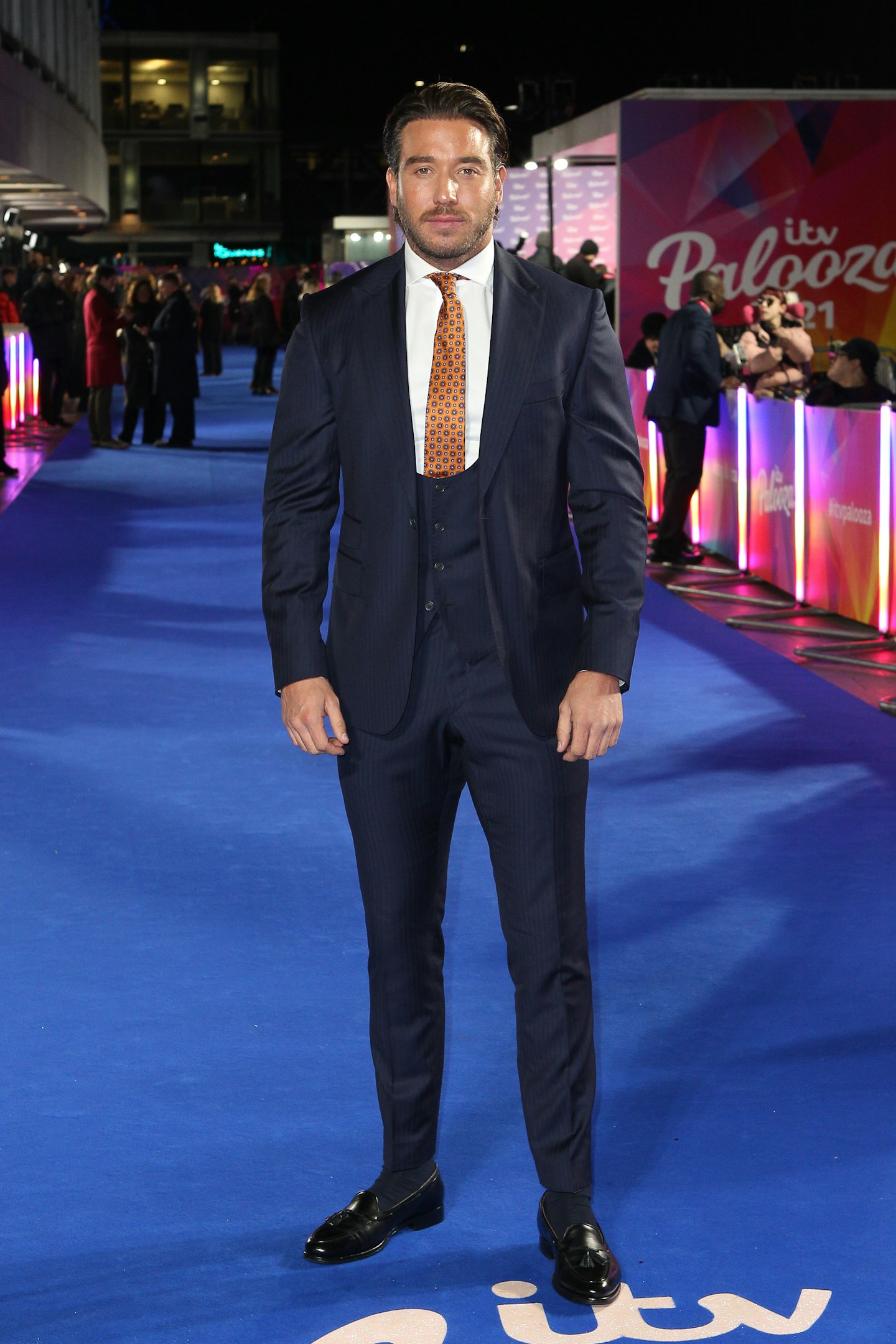 3 of 5
CREDIT: Getty
James Lock
TOWIE viewers were left in shock when it was revealed that Chloe had enjoyed a secret summer fling with Lockie following his split from Yazmin Oukhellou. The pair agreed to remain friends after hooking up multiple times, but things got awkward when Yaz made a surprise return to Essex.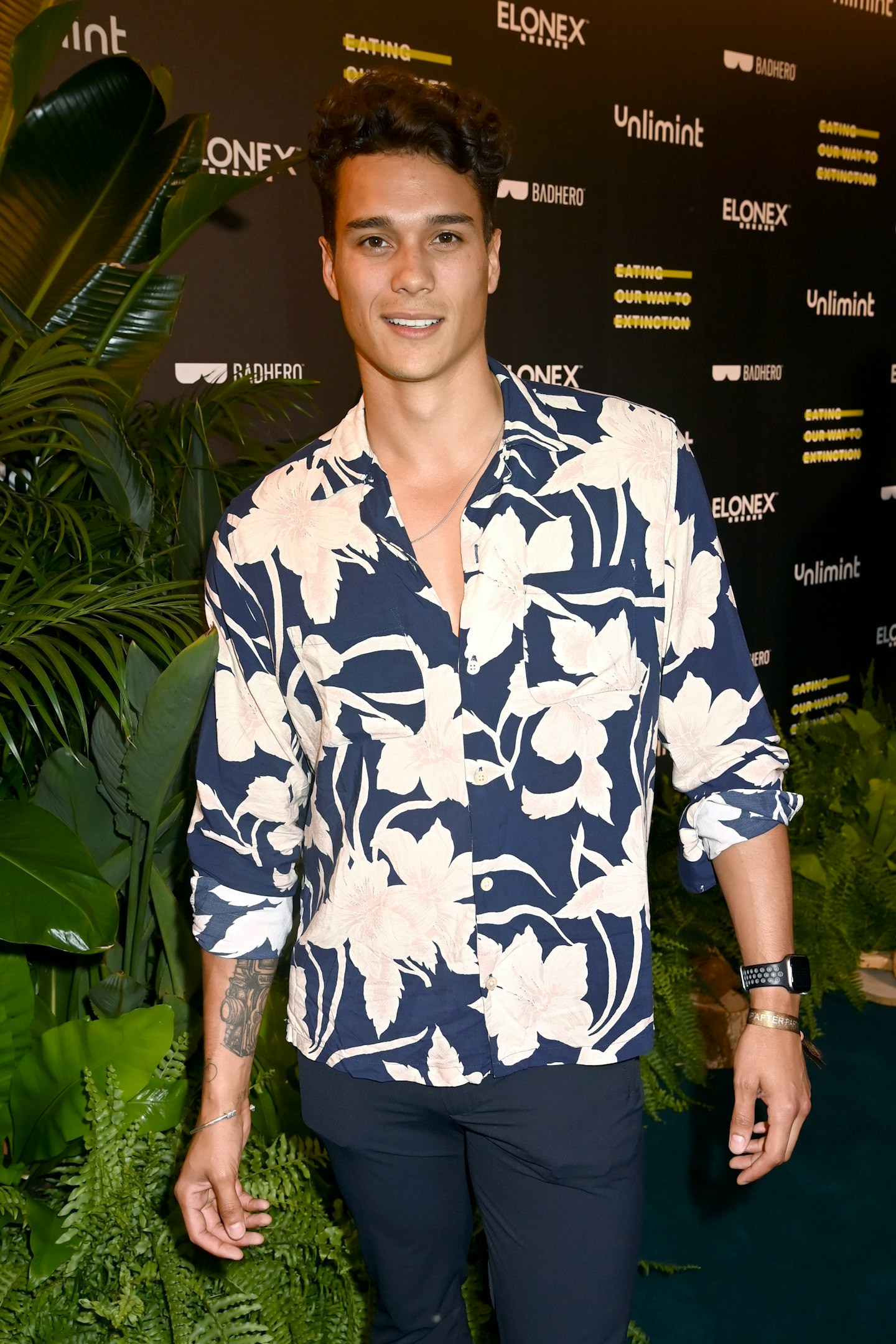 4 of 5
CREDIT: Getty
Miles Nazaire
Chloe sparked romance rumours with Made in Chelsea lothario Miles when they began filming Celebs Go Dating and viewers couldn't get enough of the obvious chemistry between them. As far as we're aware, the pair never officially dated, though.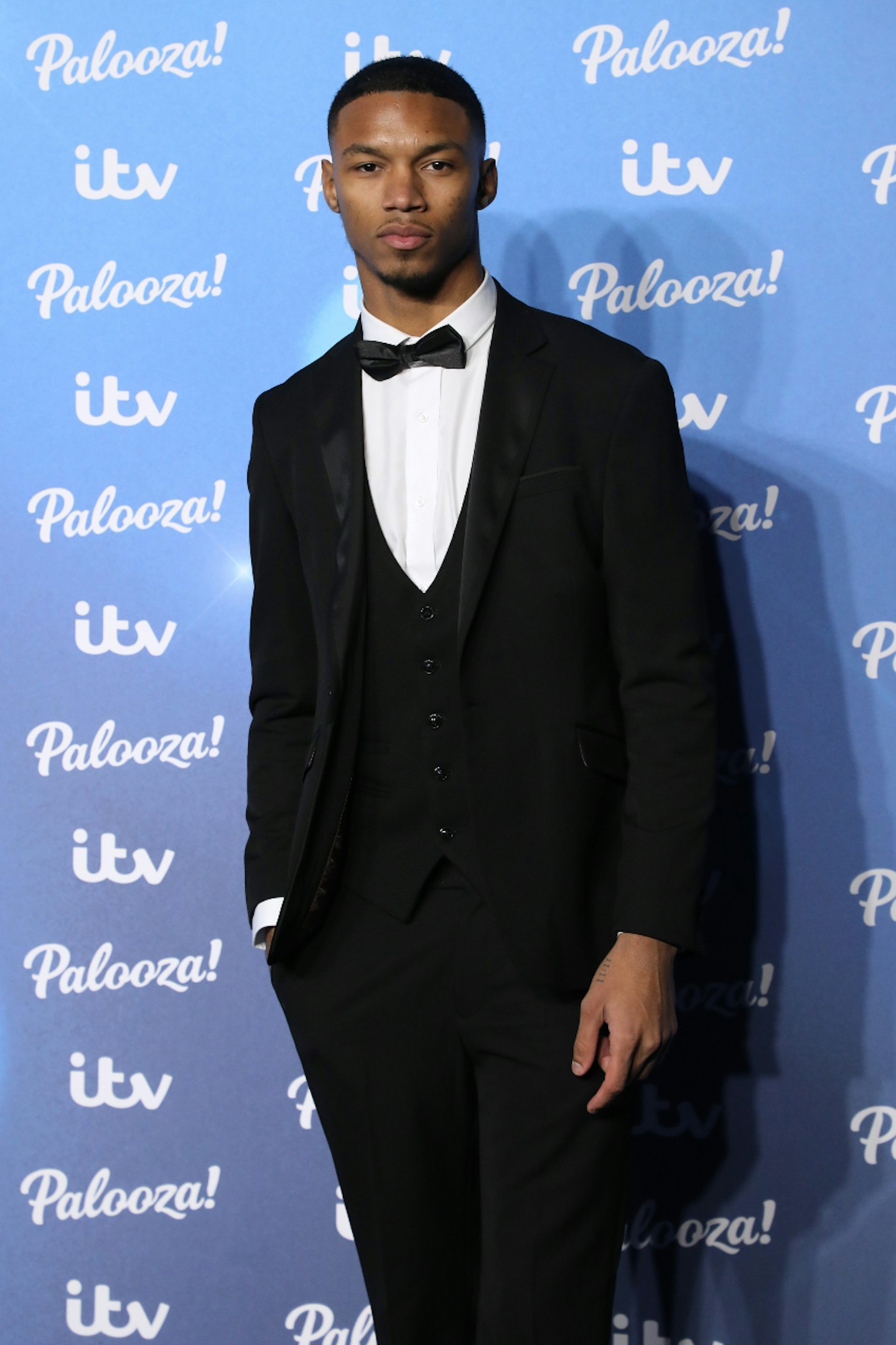 5 of 5
Roman Hackett
Although they've never given things a proper go, it's safe to say there's always been a hint of sexual tension between Chloe and her TOWIE co-star Roman. It also spilled over during the cast's trip to Thailand earlier this year when Roman kissed Chloe in her hotel Roman, which abruptly ended his blossoming romance with Dani Imbert. Since then, Roman and Chloe were spotted looking cosy at an ITV party, and then suddenly Chloe was suspended from the show for allegedly chucking stuff at him, so yeah, no happily ever after there, sadly.
WATCH: Chloe Brockett speaks out on Lauren Goodger returning | TOWIE Secrets