Martina Big has once again returned to British Shores – more specifically the This Morning sofa – to promote her ongoing transformation
This time she was discussing her BIG plans to have the world's BIGGEST boobs, increasing her current six litre bosoms to TWENTY litres - each.
Host Phillip Schofield was typically appalled by her admission, and decided to get literal for a minute.
Explaining that the heaviest objects the crew could find were 19 litre water coolers, Phil invited Martina to hold the jugs (excuse the pun) for herself.
"Not all doctors are prepared to do it are they?" he asked.
"I mean how are you going to sleep and bending down to put shoes on must be so hard."
Martina admitted that the weight would likely cause her problems saying, "When I'm really, really old, I'm sure I'll go a little bit down…but I'm going to go bigger and bigger and bigger."
Earlier this year appeared on This Morning alongside her husband Michael to reveal that she now identifies as a black woman.
The German model and her husband both had three melanin injections two years ago to make their skin appear darker and on the ITV daytime show they claimed that when they do have children, Martina will give birth to a black child.
"Yes, they [the doctor] said they're going to be black," Martina said.
She went on to say: "We are not having plans, but I am discussing with my doctor to see if my body is okay, will I be able to breastfeed, what the baby will look like."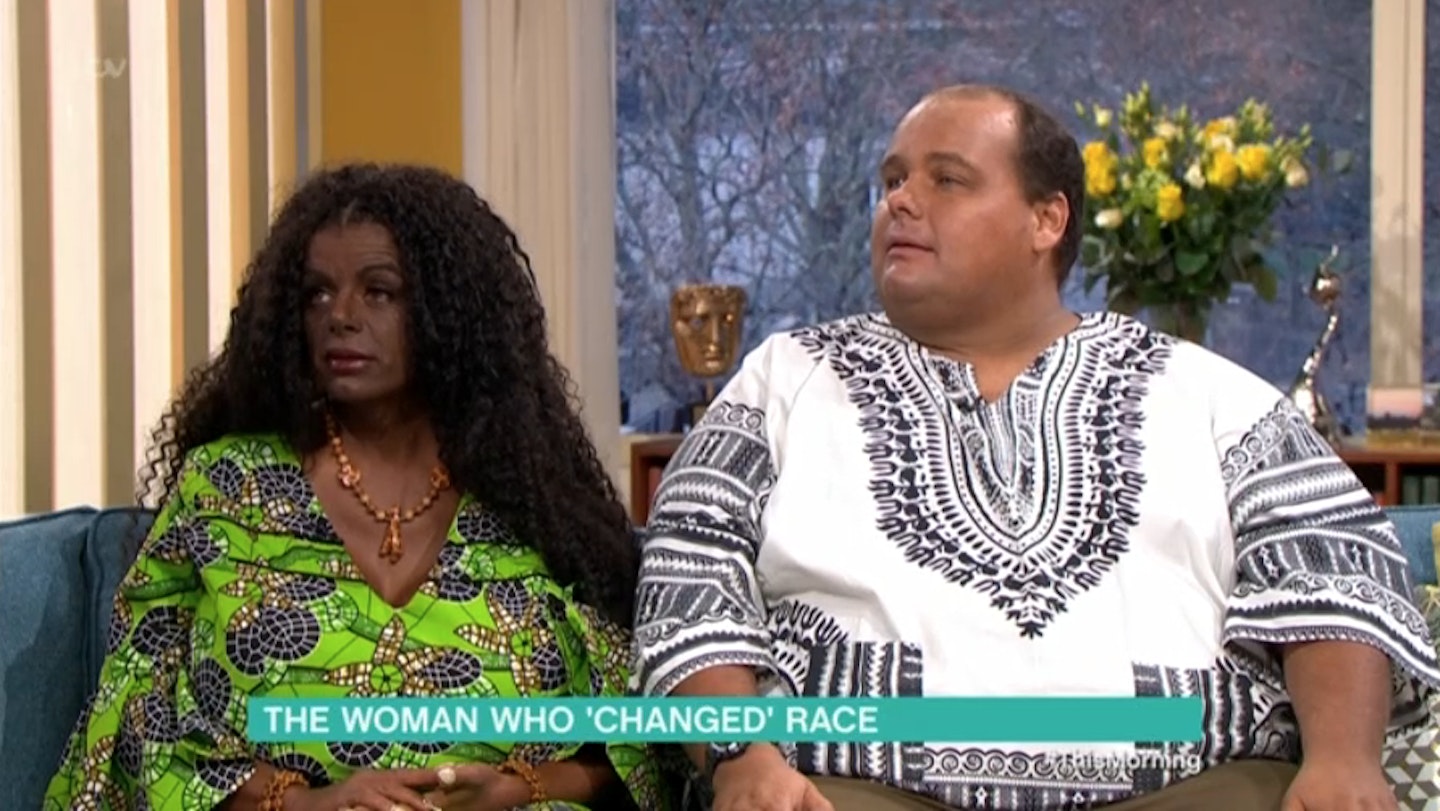 Holly Willoughby then interrupted and admitted: "I'm trying to think genetically how that is possible. If you give birth to a white child will you somehow think it's not connected to you?"
Martina was quick to say: "No. It's a mix of Michael and me. I'm pretty sure it will be black or milk chocolate or a little bit light, it doesn't matter."
It's safe to say This Morning viewers were not a fan of the model's interview, with one person writing: "#ThisMorning so because she's had skin darkening injections she thinks she will have black babies?! Did I hear her say she doesn't mind if the child is 'milk chocolate'?! OMG!!!"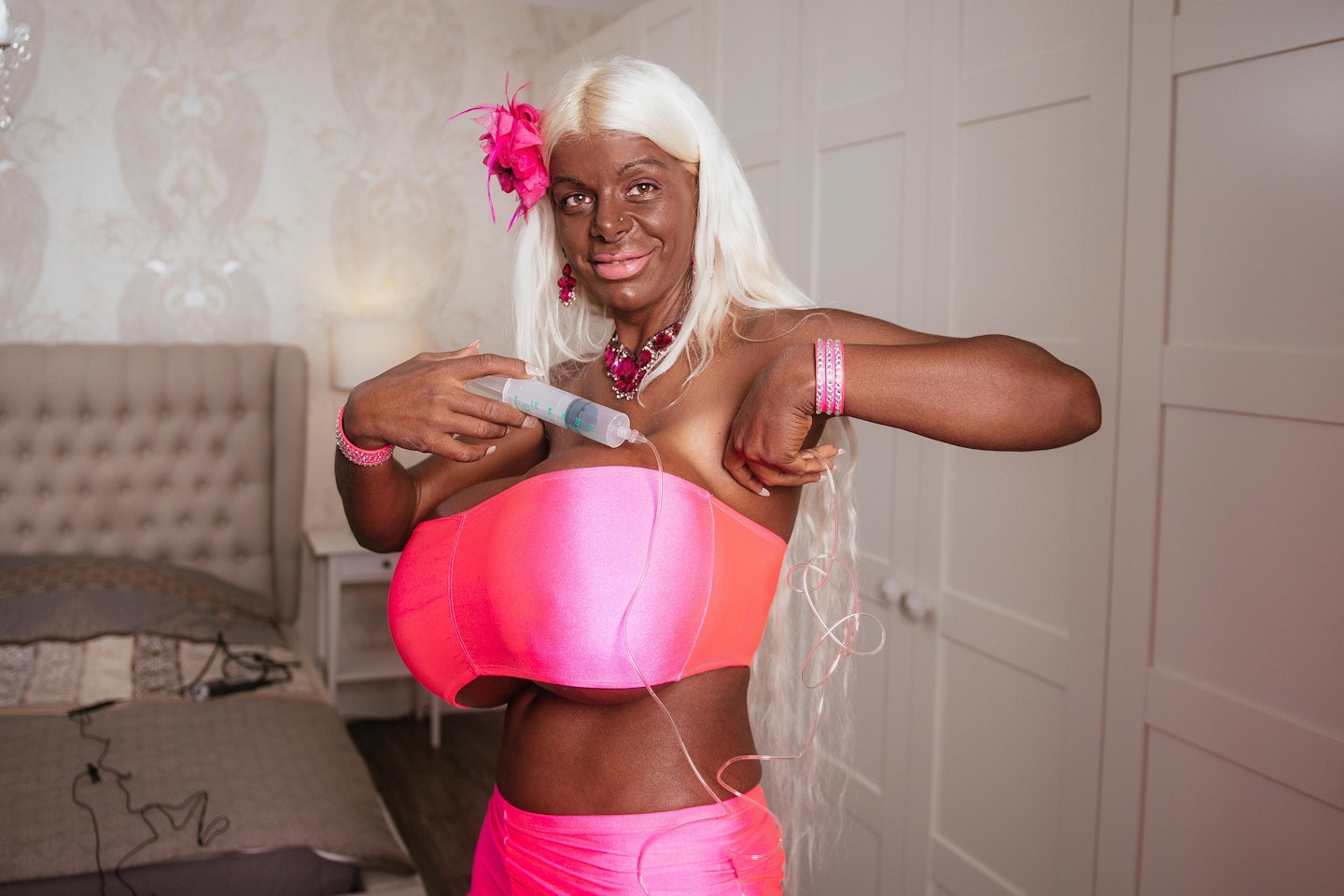 Someone else said: "What on earth? How can the baby be black? DNA? #ThisMorning"
A third wrote: "So a woman that has completely took the piss with tanning injections, actually BELIEVES her baby will be black 🤔🤷🏼‍♀️ ... Surely nobody is this stupid!! #thismorning"
Another commented: "Martina Big... this is not okay. Black face at its finest 🤦🏻‍♂️ #ThisMorning"
One more added: "What the actual f--k is this woman on? Your baby won't be black. You're both white. My tattoos on my skin haven't affected my baby's skin colour. #ThisMorning"
Martina Big on having children
It seems that Martina would like children in the future as she's revealed on Facebook that her future kids will be black. She explained: "I talked to my doctor about it. My future children will be born black.
"I wonder why some people ignore the truth? Just because my transformation is something weirdly new?
"I have recently shown you several evidences that I have not only changed my appearance but my race. The age in which one must stay in the race for a lifetime in which one was born is over."
She added: "I do not ask that everyone advocate my transformation. I just want you to accept that I'm now a real black woman."
Martina Big's new name
Following her dramatic transformation the model has taken it upon herself to travel and in March 2018 she flew out to Kenya. During her time in the country she was "baptised as a real African woman" and has even changed her name to Malaika Kubwa.
On Facebook she wrote: "One of my Kenyan friends told her pastor about my transformation to a black woman and told him how much I wanted to become a true African woman.
"He invited me to his church in Nyeri. There he baptized me to the name "Malaika Kubwa" :) This is Swahili. Malaika means Angel and Kubwa means Big :)
"In his sermon the pastor said: 'You have to be born again and now you are a new creature.' I'm so happy and proud to be a real African woman :)"
She shared her baptism on Youtube and you can watch the ceremony below...
Martina Big reveals her hair texture has changed
Yup.
After changing her skin tone and having plastic surgery, Martina has claimed that her hair texture has actually changed from when she was a "white woman". On Facebook she explained that after visiting her hairdresser: "I noticed how much my hair structure of my own hair has changed."
She went on to say: "I compared my own hair with the hair of the other Africans in the salon. They are identical to my [sic] That's the clear proof that I'm a real black woman now."
Martina Big on Maury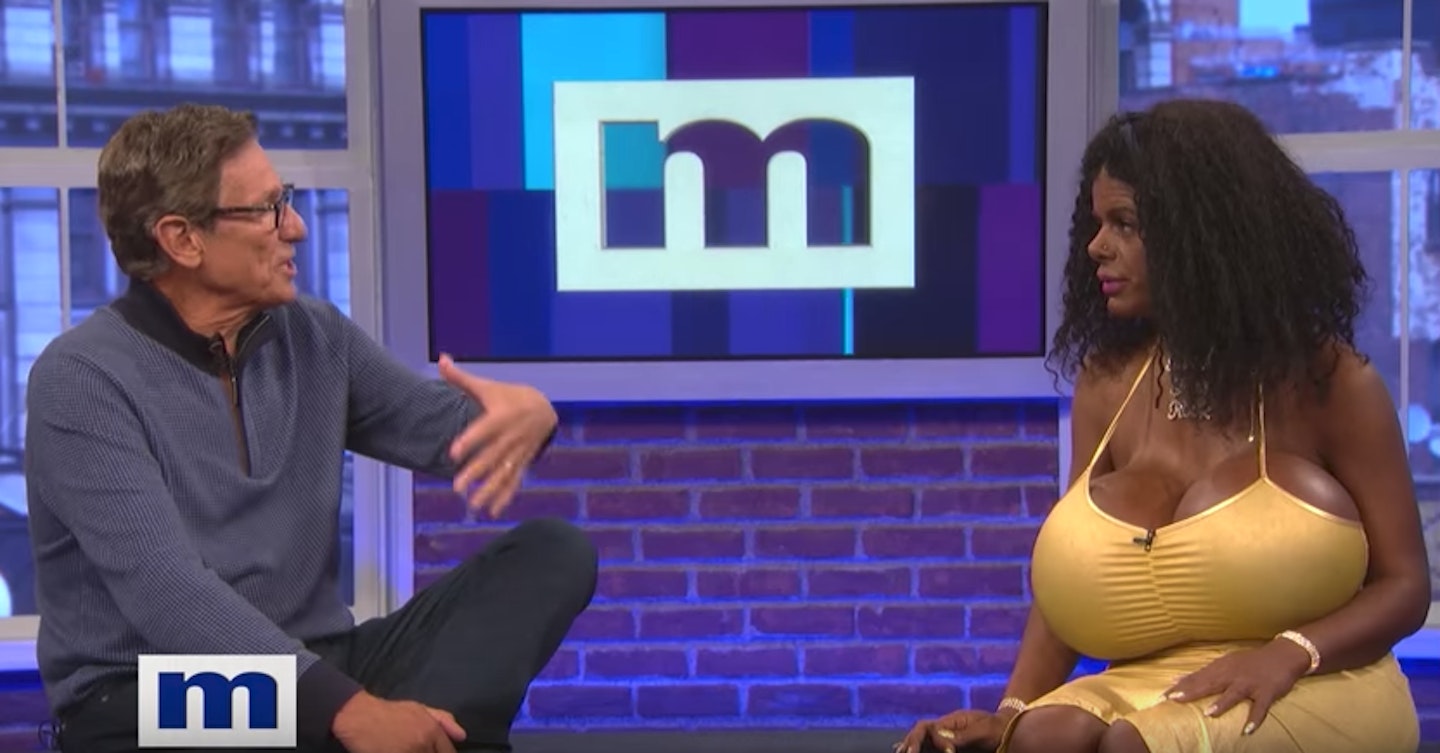 In September 2017, Martina caused waves in America when she appeared on The Maury Show - and American chat show - to discuss her 'race change' and transformation from white air hostess to 'beautiful black woman.'
Wearing a gold lame dress and diamante necklace which read 'Black Girls Rock', Martina told the audience: "At the beginning, I only wanted to have more tan," before going on to explain that now, she genuinely identifies as a black woman.
Although Maury argued that being black was "more than just skin deep", Martina remained defiant, saying that she felt "80% there."
WATCH: Martina Big discusses 'changing race' on The Maury Show
Martina Big: 'I'm now a beautiful BLACK woman'
There's always something new happening in the world of Martina Big, and in January 2018 Martina revealed that she believes she's a 'black woman with African hair'.
Yes, you read that correctly.
Unsurprisingly, Martina's comments have caused some controversy, however Martina isn't letting the criticism get her down.
"I do not understand why many African-Americans are so upset?" she explained. "I change because I find black women gorgeous and want to be like them :) This is nothing bad."
She has since gone on to say that her body has continued to transform due to her "inner change". She explained: "Unfortunately, there are still some people who believe that I'm still a white woman and would be black by regular melanin injections. Melanin injections would only darken my skin temporarily.
"I did not receive any injections after my transformation, in January 2017. In my transformation, one year ago, my body was fundamentally changed. Due to the inner change, my body changes more to a black woman."
"This transformation is also due to my other changes, such as changes in my eye colour and my hair structure. Such changes are impossible with melanin injections. Any doctor in the world can confirm that."
Who is Martina Big?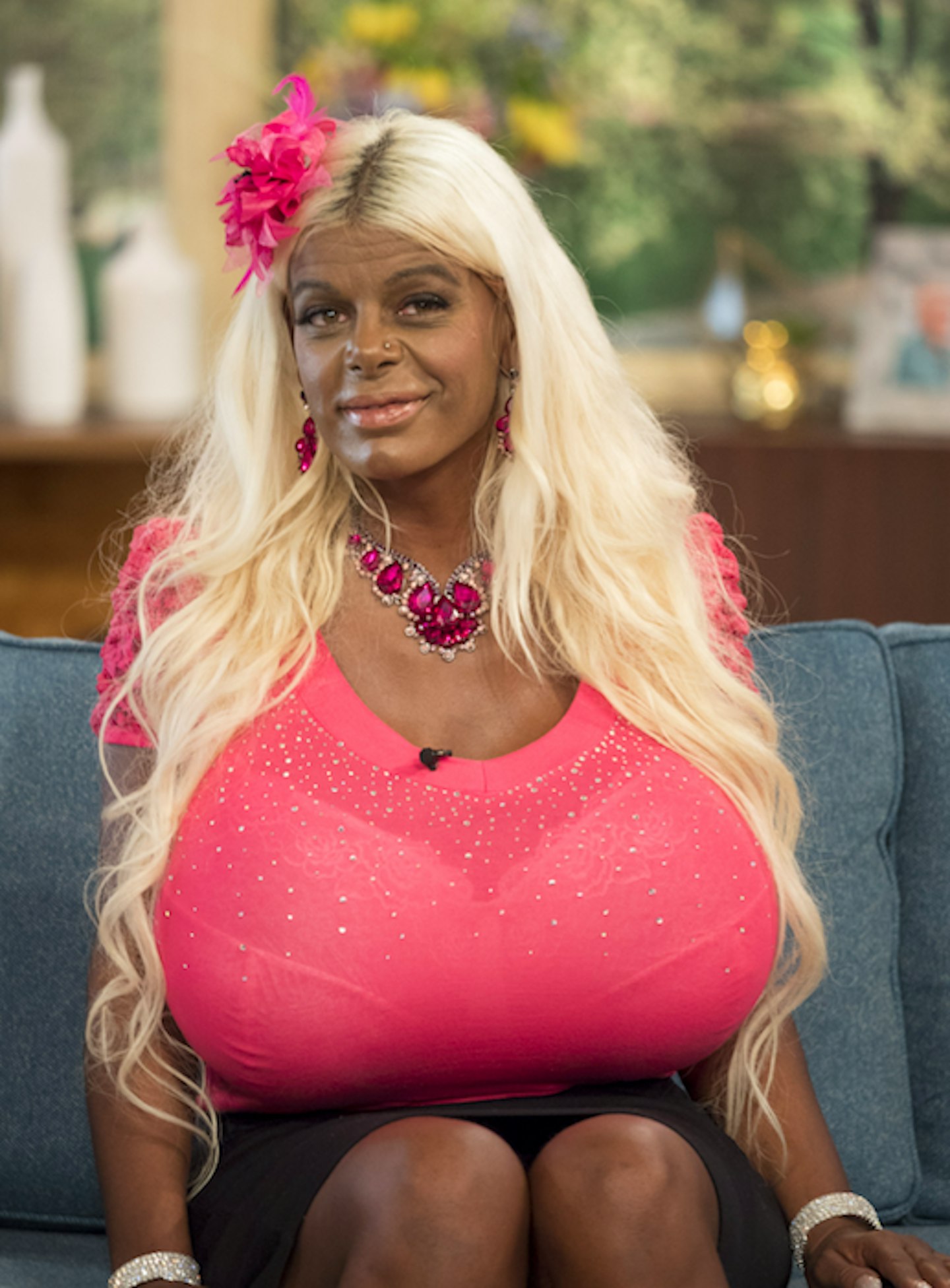 Martina Big is a German glamour model. Born on May 17 1988, she rose to prominence thanks to her extremely dark tan (which she achieves through controversial tanning injections) and HUGE breasts.
Martina Big's boobs
Talking of her huge breasts…. When it comes to her boobs, Martina Big certainly lives up to her name and her motto 'Big is not Big enough'. Martina had her first breast enhancement surgery – something she described as a 'lifelong dream' - in December 2012. Martina opted for what she describes as 'rare special very stretchable' implants, which can be filled/ enlarged after surgery. Before her first surgery Martina's boobs were a respectable 32D. She currently wears the British bra size 32 N, and hopes to increase the size of her breasts in the near future!
Martina Big: Transformation
Martina is very open in explaining that she has undergone a number of cosmetic procedures to achieve her dramatic transformation. As well as her breast enhancement surgeries, Martina has also had surgery to have her legs, hips and waist narrowed, rhinoplasty (to narrow her nose), lip enhancements including multiple collagen injections, and porcelain veneers 'to create a brilliant smile.'
She has since said revealed how exactly her transformation has come to light, on her Facebook page she explained: "My transformation, one year ago, was an internal one. These have changed my whole body."
She has claimed that her hair colour, eyebrow colour and eye colour have all changed following her internal transformation.
Martina Big: Before the surgery and tanning
So, what did Martina Big look like before the surgery and tanning injections? Well, prior to 2012 – when Martina quit her job as an air stewardess to pursue her dream of having an 'extravagant Barbie figure' and becoming a 'big-booed glamour model' – Martina had a very normal, natural look.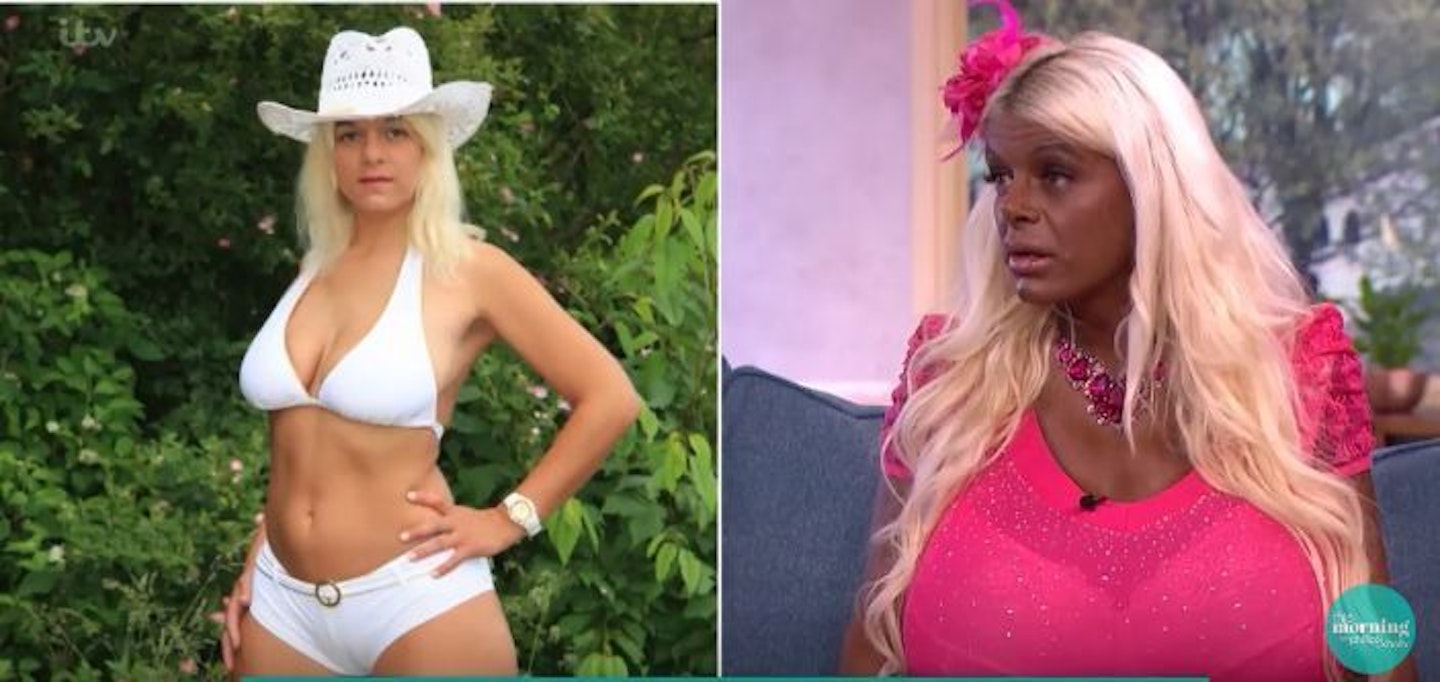 Martina Big: Barbie
Martina sites Barbie as one of her main influences – alongside our very own big-boobed hero, Katie Price! On her website, Martina explains: "As a child I often played with Barbie dolls and I liked it to wear pink outfits and glittery junk jewellery.
"Over time my desire for a Barbie look and strikingly big boobs was growing. Barbie fascinated me so much that I live out this role in my life.
"But I did not want to be a one to one imitation of Barbie. I prefer to be a more extravagant modification of her."
Martina Big: Boyfriend
Yes chaps, we're afraid Martina is in a long, committed relationship with her life partner Michael. Martina and Michael met at college when they were both teenagers – she was 17, he was 18 – and have been together ever since. The young lovers even went on to work together at the same local airline – Martina as an air stewardess, Michael as a pilot. Michael has always supported Martina's modelling career and extreme look – he too now has tanning injections – and he now works as her manager, driver and assistant.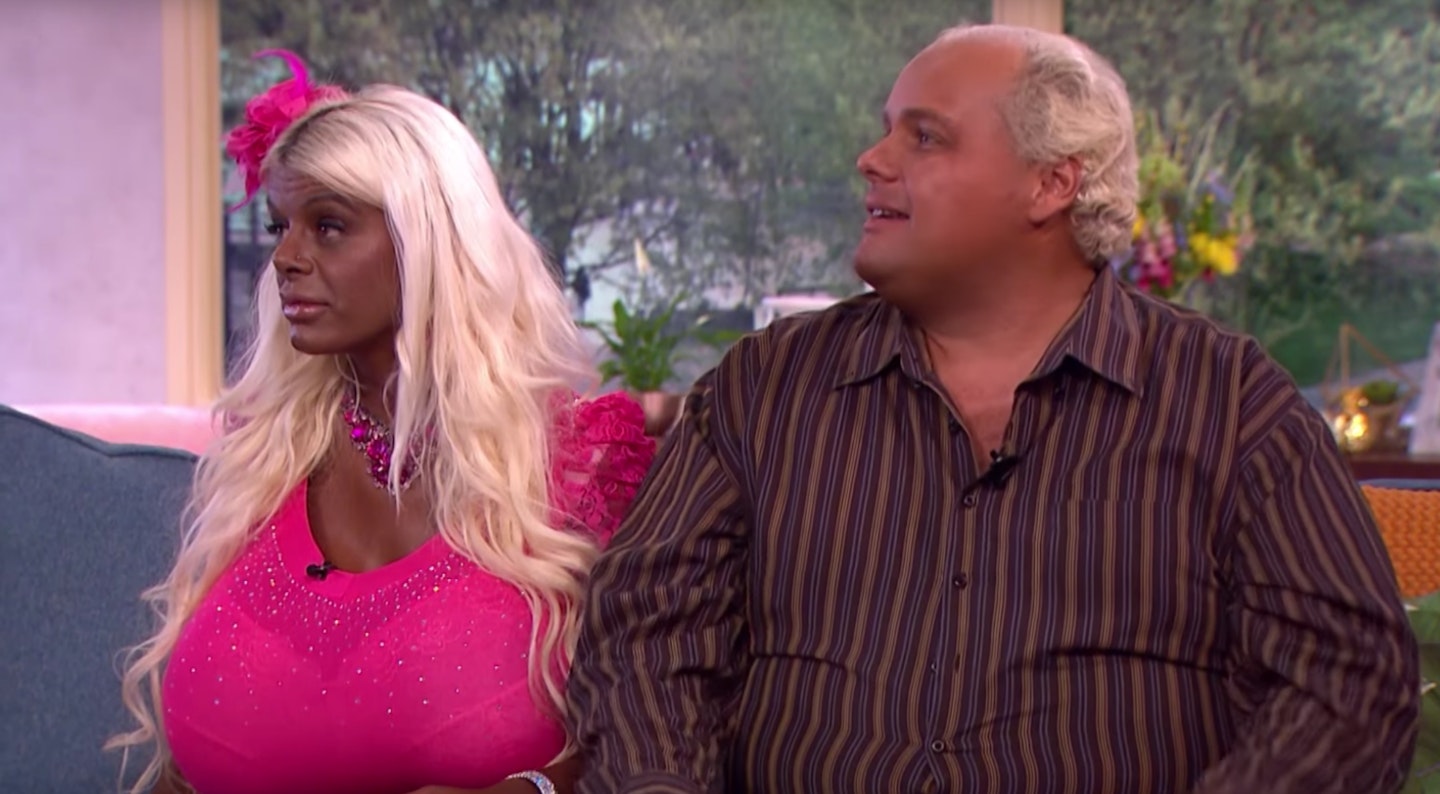 Martina Big on This Morning
In April 2017 Martina Big appeared on ITV's This Morning. Her appearance made headlines after viewers labelled her tan inappropriate, with presenter Eamonn Holmes saying: "We just want to tell people that Martina is white. Just in case you think you're looking at a black person, she is white." Want to see it for yourself? You can watch her full This Morning interview here.
Later on in the year she went back on the ITV daytime television to defend her statement that she's a "black woman" now.
Martina Big Instagram
Sadly Martina Big isn't currently on Instagram (we know! She's really missing a trick). She does however have a website, official Facebook page and Youtube channel – so there are plenty of ways to keep up with her latest looks.
Martina Big pictures
Wanna see more pictures of Martina Big's amazing transformation? Of course you do! Check out her official Facebook page and website for all her latest snaps.
CHECK OUT: From Katie Price to Kim Kardashian; celebs who look SHOCKINGLY different after plastic surgery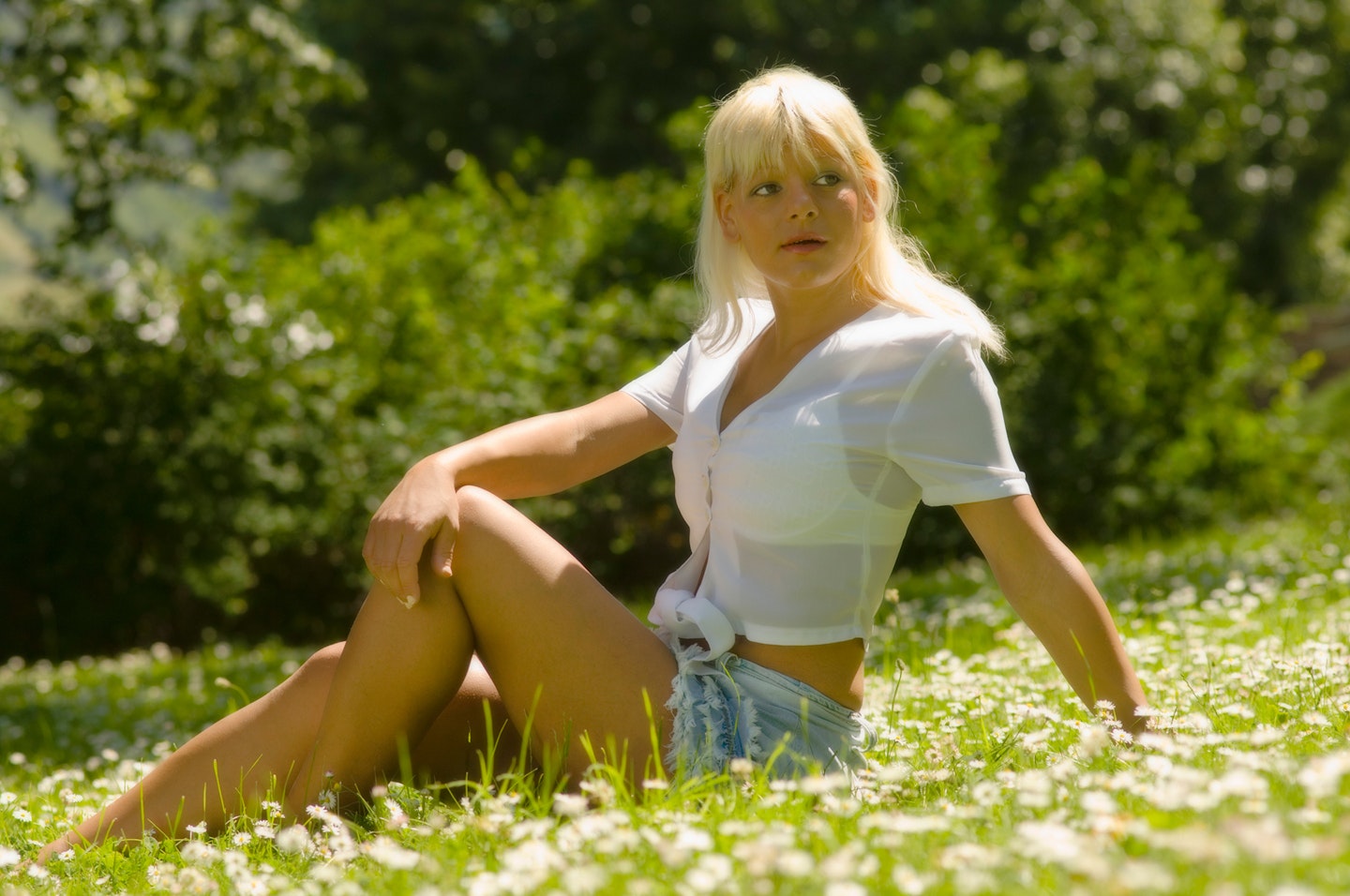 READ MORE:
Man reveals he's addicted to illegal tanning injections: 'I'd rather be dead than pale'
Want to know where Holly Willoughby sources her fabulous outfitson every episode of This Morning? We've got a full style guide including where you can buy identical outfits for half the price! You can buy all the high street versions here.
Holly's currently on a break from this morning and instead she's presenting on I'm A Celebrity... Get Me Out of Here! 2018 alongside Dec Donnelly. She said: "These are big shoes not to fill, but to keep warm for a little bit. Honestly, I'm a huge fan of I'm A Celebrity and actually feel like I've won a competition to go and hang out on my favourite show! When is it a good time to tell Dec I'm scared of everything that moves?"