Ferne McCann reunited with TOWIE star James 'Arg' Argent
Ferne McCann hasn't had the easiest pregnancy and now people have begun speculating whether she's had lip injections – even though she's pregnant.
The 26-year-old star recently went out for lunch with her former co-star James 'Arg' Argent. Sharing a photo on Instagram of the pair smiling at the camera, he wrote: " A much needed catch up & goss with my gal @fernemccann love her to bits! #excitingtimes for the both of us x"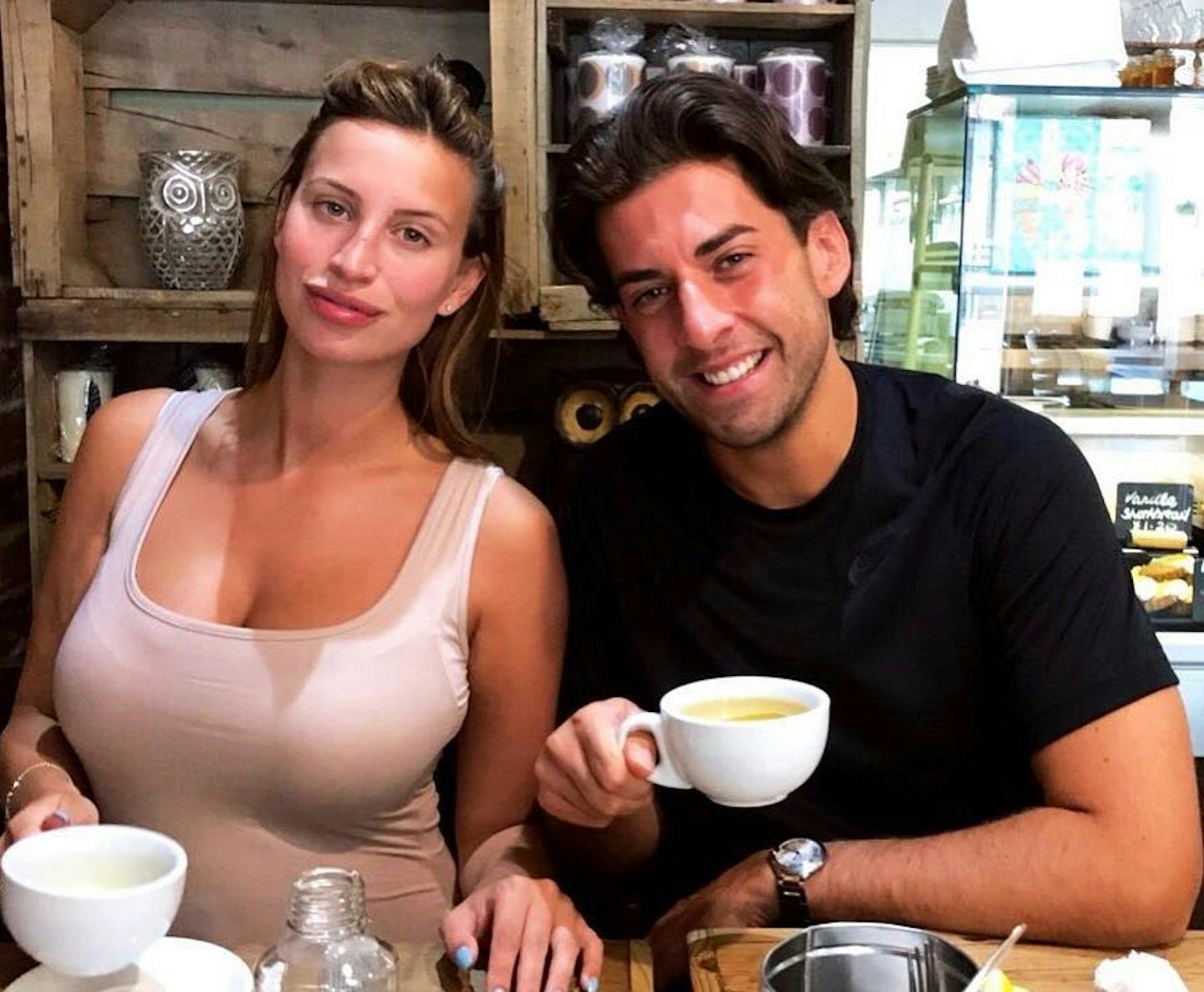 Talk about an Essex reunion, ey?
Although some of Arg's followers questioned whether the mum-to-be had her lips enhanced. One person commented: "What has she done to her bloody lips she doesn't need work done as you were lovely as you were."
Another wrote: "I like Ferne but what has she done to her 💋"
A third person said: "Don't think the lips are natural just saying but still a lovely pic."
Someone else added: "Gosh Ferne's had a lot of work done. I would stop now as she has totally changed her facial image."
"Omg her lips, didn't even recognise her," said one more person.
WATCH: Ferne reveals her new nose for the first time on This Morning...
However, a lot of Ferne's fans defended her and are adamant that the reality star wouldn't get her lips done while pregnant. One person said: "You can't have lip fillers whilst pregnant!! She looks amazing"
Someone else commented: "She's pregnant moron's things swell"
Another wrote: "She looks so good!! Pregnancy is suiting this girl too much!!"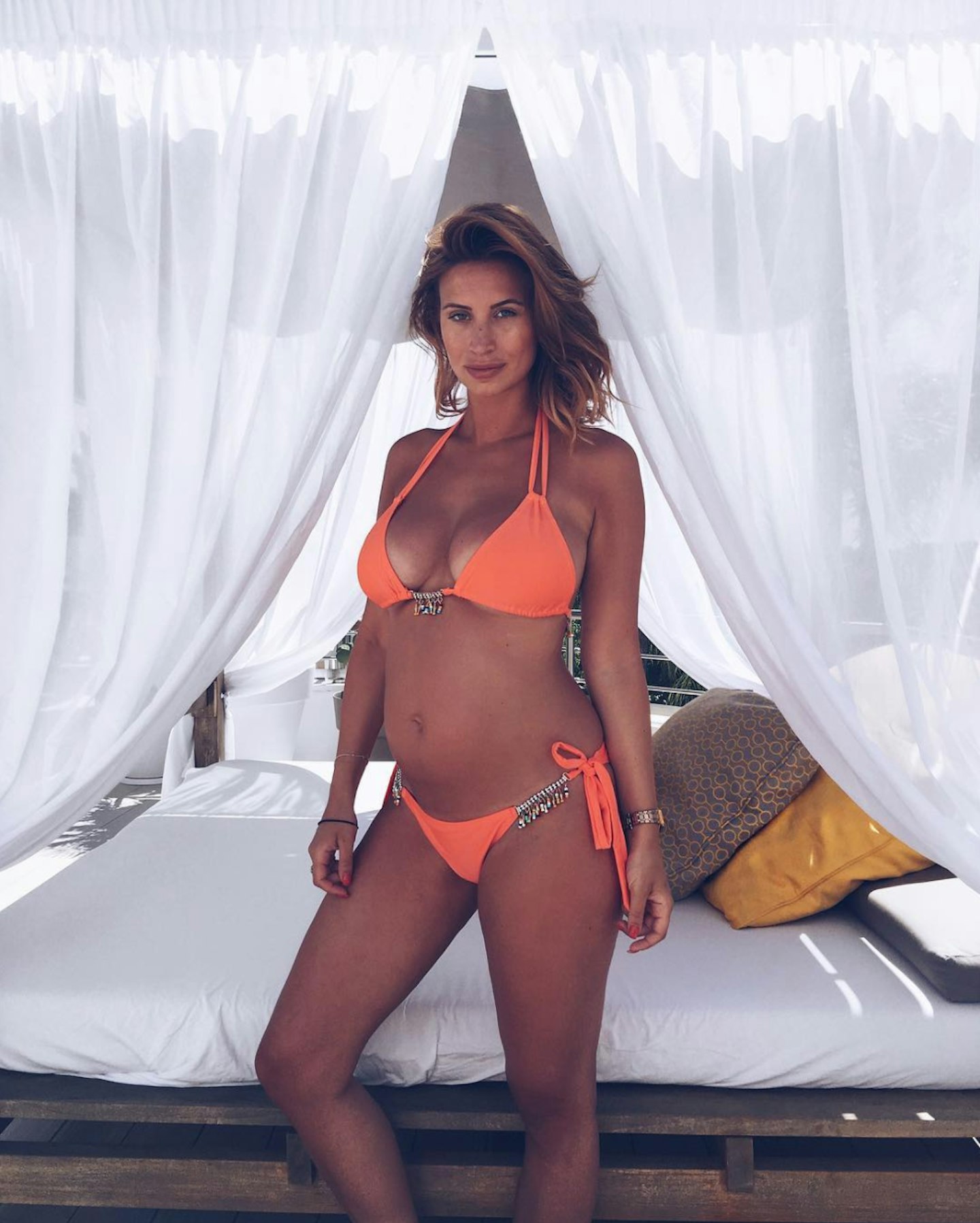 We doubt Ferne would get her lips done while pregnant, in the past she's been open about having surgery on her nose and she even debuted her new nose on This Morning. She's previously spoke to Closer magazine and admitted she won't be having Botox or face fillers, she explained: "Everyone thinks surgery is a slippery slope and that you get addicted but, for me, my nose job was the only thing I wanted to get done.
"I don't know what else I would have done, even if I wanted it."
She added: "I'm 26 and I think Botox and fillers actually make you look older. I like expression on a face."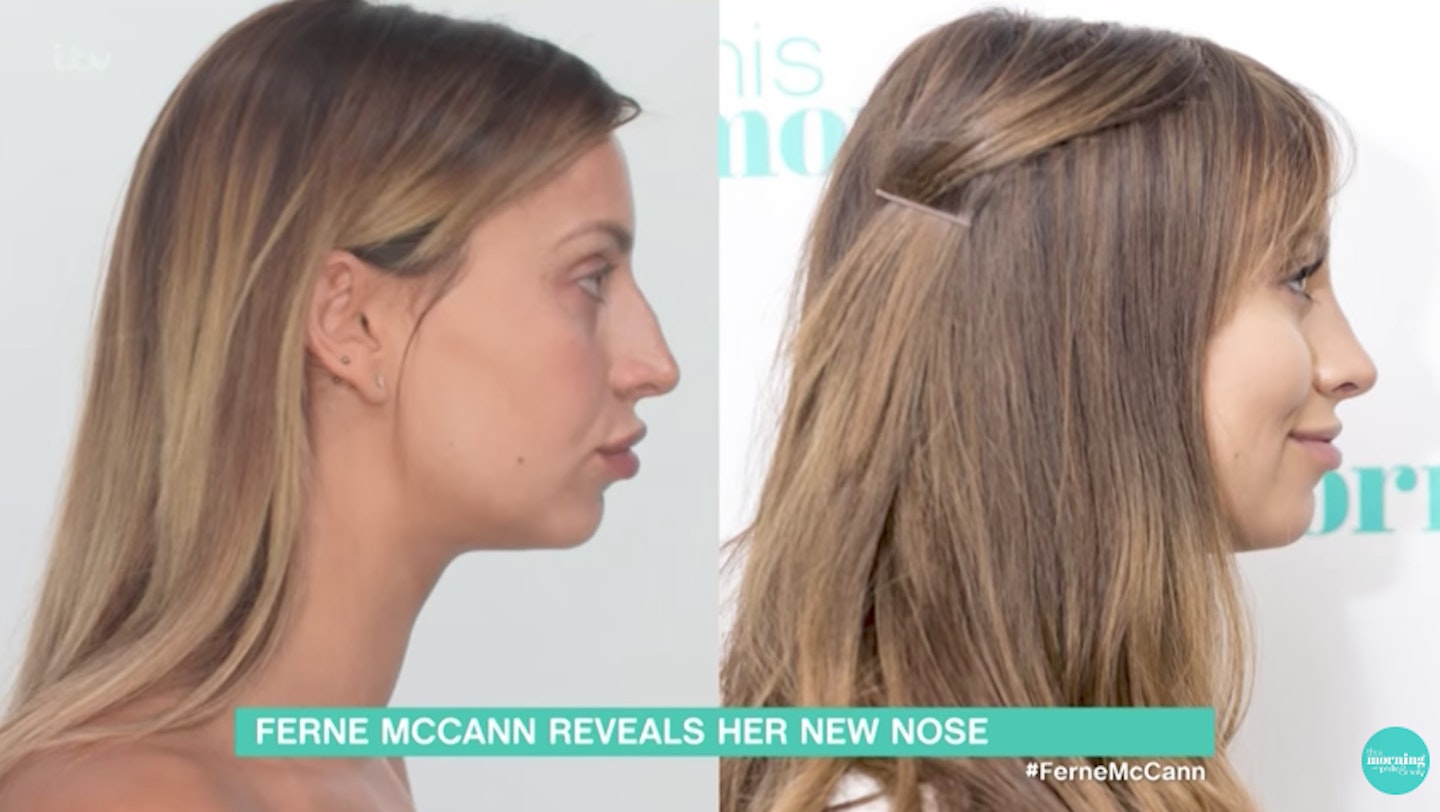 The reality star denied have her lips done last year after people began to speculate her fuller lips, she admitted she wasn't following "that craze of people having their lips done," before adding: "I'm sick and tired of people saying I've had my lips done.
"It's really starting to annoy me now. People always pick up on it," she told heat magazine.
The yummy mummy is due to welcome her first child into the world in November with her ex-boyfriend Arthur Collins. The pair split after it emerged that he was wanted in connection with an acid attack. He has since denied the acid attack but Ferne has confirmed she will raise the baby alone.
READ MORE
Ferne McCann describes the "magical feeling" she's experienced during pregnancy
Ferne McCann shares new photo of her blossoming bump as she approaches the six-month mark
Ferne McCann is "adamant" that she knows the gender of her baby