The troubled star, 28, was released from a psychiatric treatment facility last week, after being held involuntarily there for three weeks.
She was picked up in early October after her behaviour became increasingly erratic.
Amanda's parents are now providing her with pre-loaded American Express cards in order to control her spending, stating they are too 'burnt-out' to let her continue living with them at their home.
On Tuesday, Amanda took to her twitter to explain the current state of affairs to her followers.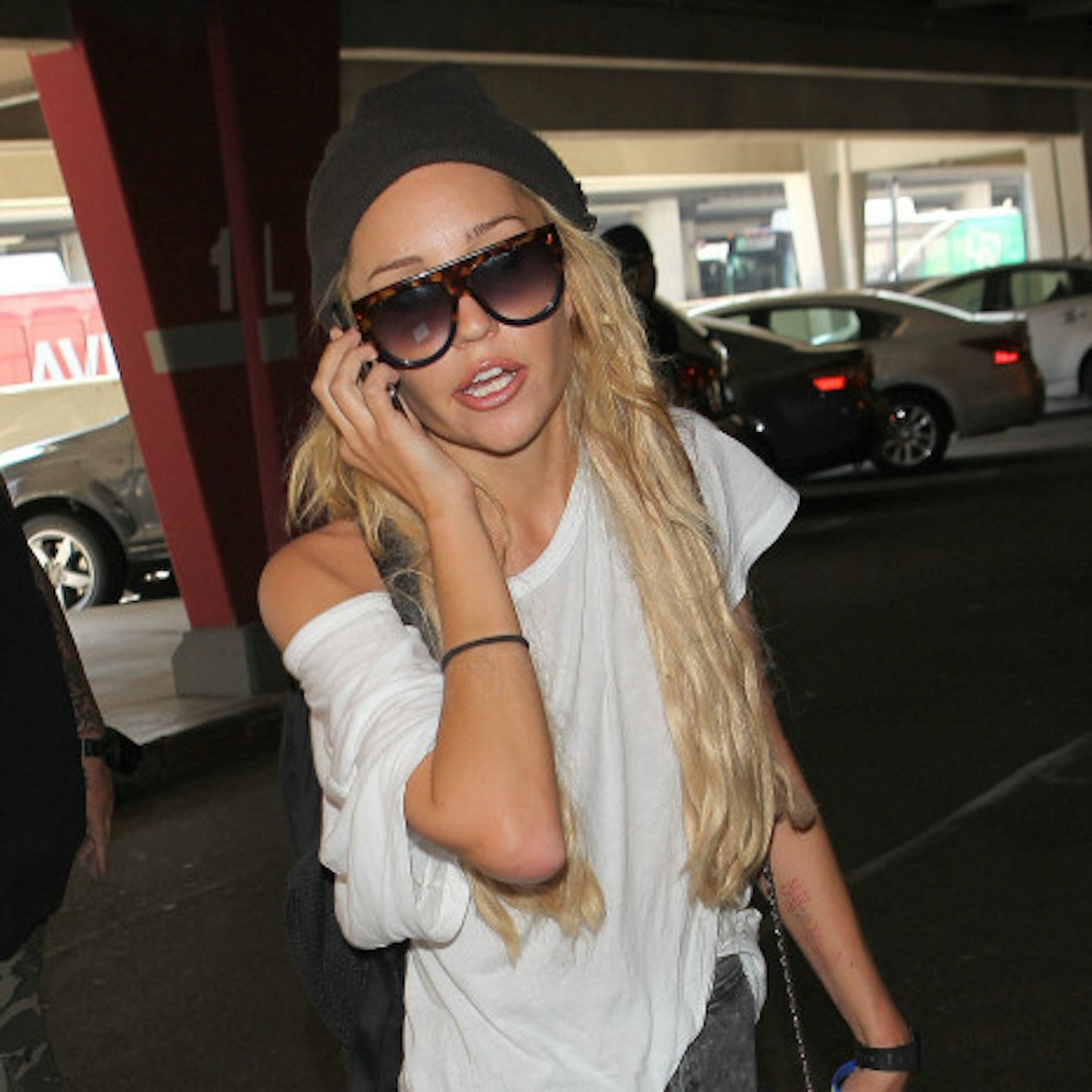 'I got discharged for not being gravely disabled,' wrote Amanda.
'But I am conserved and my parents only give me $50 dollars a day and it's really annoying.'
'I need to get an apartment and my parents won;t give me access to any of my funds.'
'I was diagnosed bi-polar and manic depressive so I'm on medication and I'm seeing my psychologist and psychiatrist weekly so I'm fine .'
'My hair looks awful because it's way too blonde because it got over-processed but I am the exact same person on the inside.'
Amanda continued that she is going to school to study psychology, that she's not living with her parents, and that she's endeavouring to take her meds and go to counselling so she can get her life back.
Most recently she made a second reference to 'the microchip,' which she previously accused her Dad of putting in her brain.