Geordie Shore's Chloe Ferry, who is just 22, has got a boob job after in response to criticism about her 'saggy boobs'.
She took to Instagram Stories last night in a teary confession to reveal her secret boob surgery in a series of video clips: "So I'm going to tell the truth about something I've had done, but no-one knows about."
She went on explain the back story - how mean online trolls had left her feeling unhappy with her natural breasts.
WATCH: Chloe Ferry answers 12 VERY personal questions...
"I used to think that I had the best looking boobs ever, they were so round and so perky. I was so confident and I thought they were so nice."
"So, I put a photo on Instagram a while back with a low-cut top on, and everyone was commenting saying I had saggy boobs."
Chloe was so affected by the comments on the photo that she decided to get a boob uplift.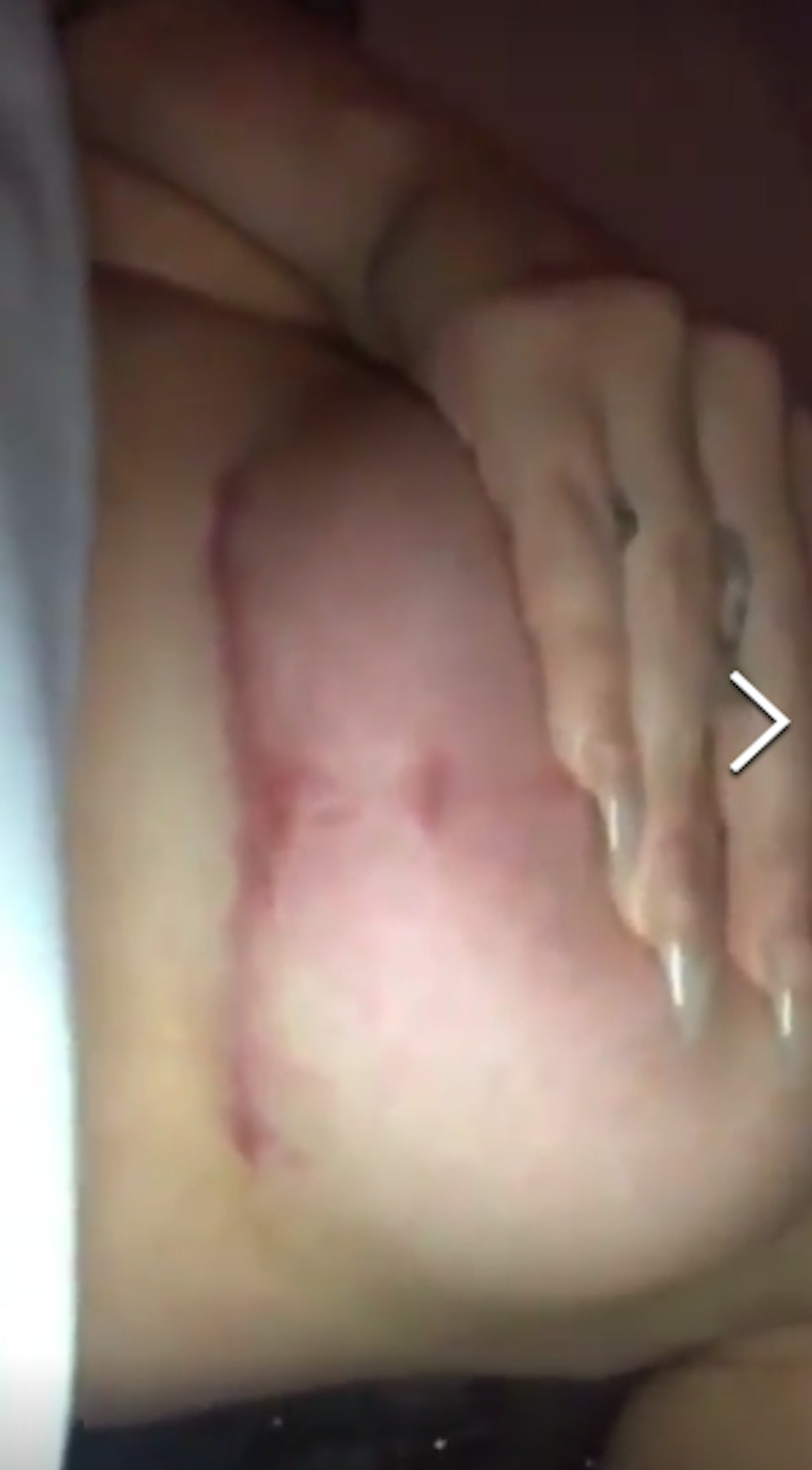 "I became really insecure about my boobs, so I got an uplift, and I've got awful scars on my boobs now because this person said that my boobs were saggy."
A photo that Chloe posted on Instagram yesterday - captioned simply "out" - in a tight, low-cut black dress seemed to reveal her new look.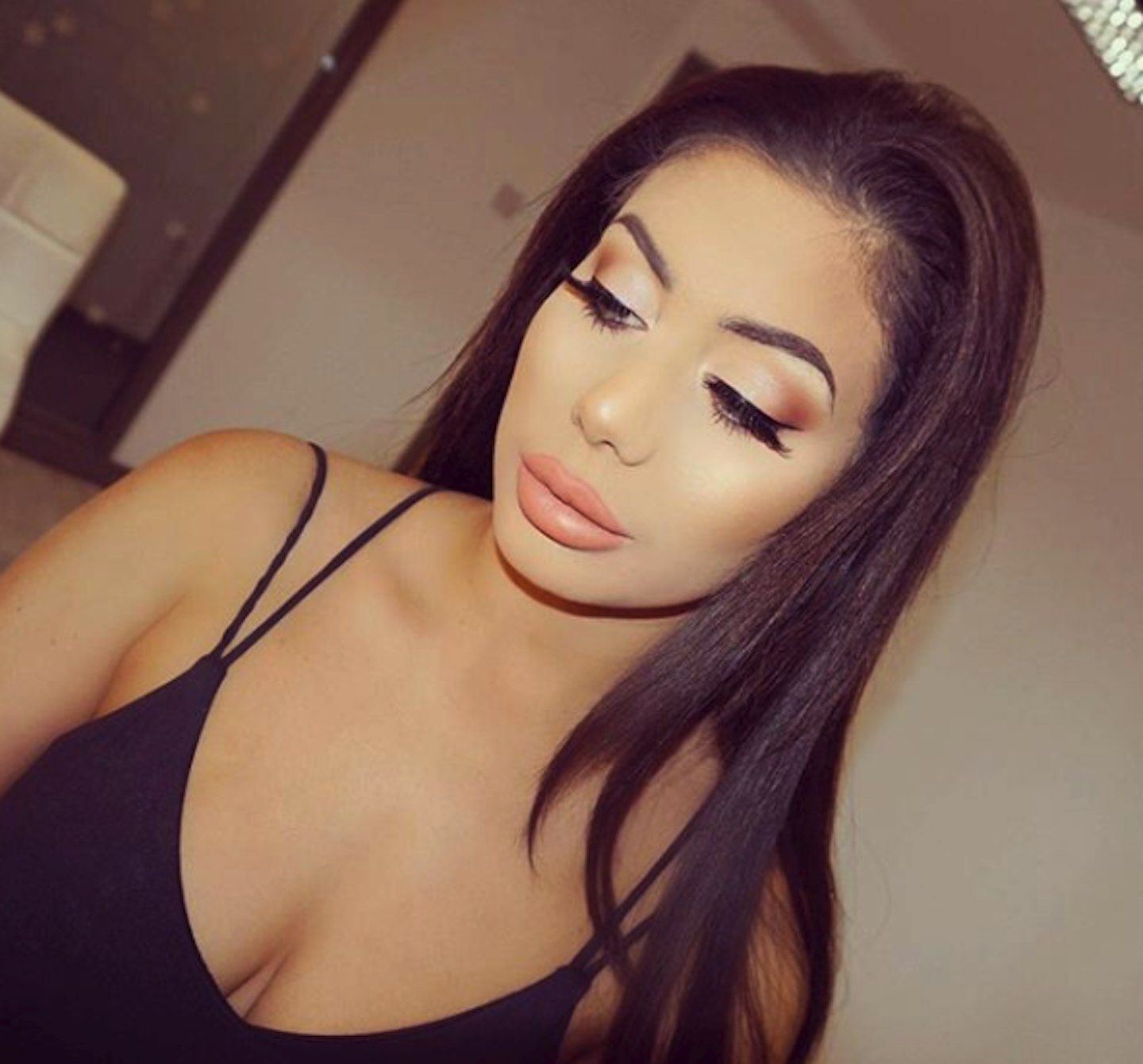 In the comment section below, fans rushed to console Chloe after seeing her tearful confession:
"Do not ever feel you need to change your body because of what other people say!!"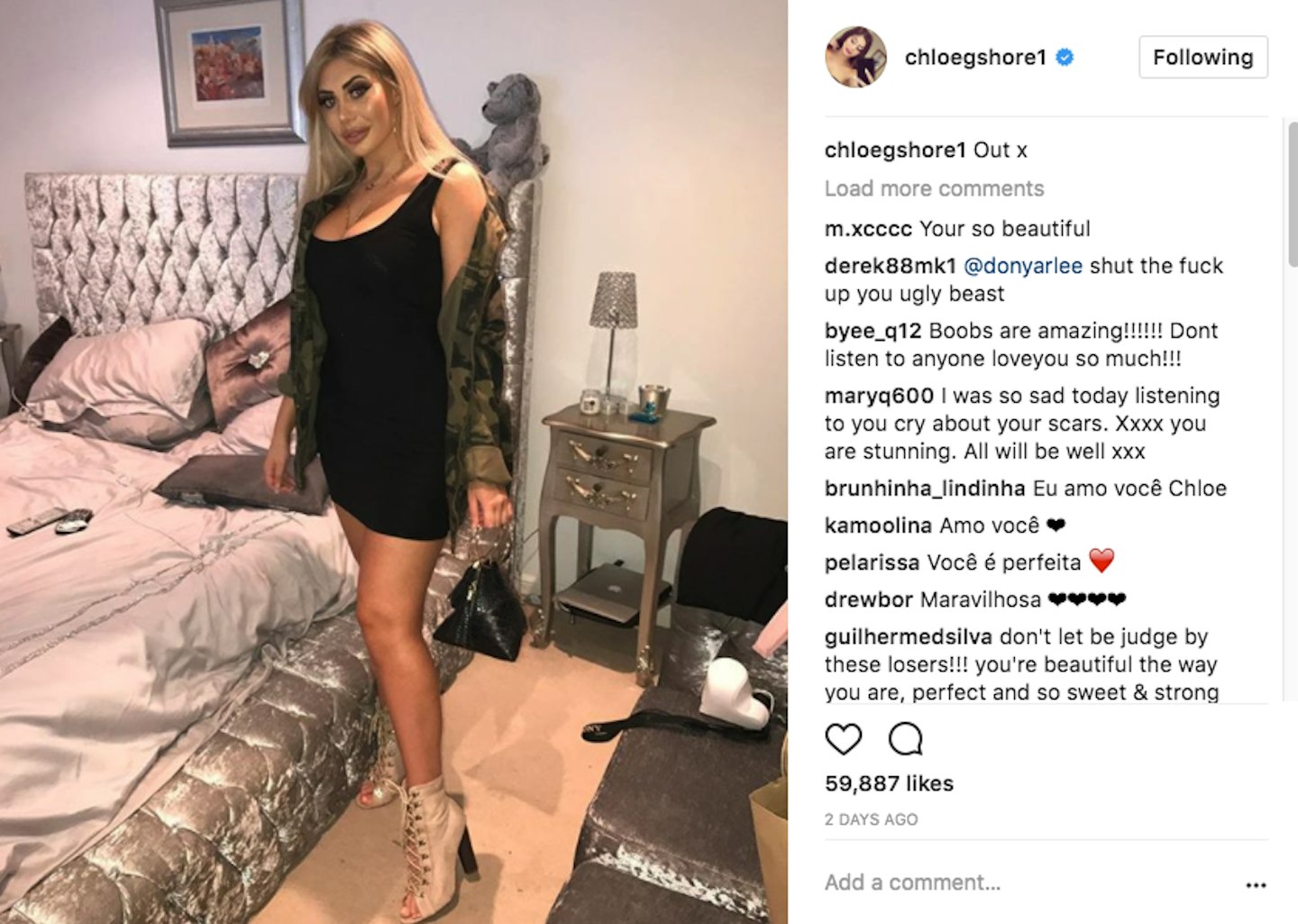 Another wrote: "Don't worry if you have scars you're still incredibly beautiful 😍💕 scars will never change the fact that you're stunning and all in all an amazing person."
We just hope Chloe - who is no stranger to surgery, having had a nose job last year - feels more confident about her new look once her post-surgery scars have faded.
Do you feel sorry for Chloe Ferry? Let us know on Facebook or Twitter
Chloe Ferry reveals she 'can't breathe' after extreme nose job
New mum Amy Childs admits she's struggling to breastfeed due to boob job