Having spent an estimated £1 million on over 300 surgeries throughout her adult life, Alicia Douvall is no stranger to the surgeon's knife. But she knows all too well that, on her ongoing quest for physical perfection, she's also done lasting damage to her body.
In a new episode of Celebrity Botched Up Bodies, set to air on January 8, Alicia comes clean about her faulty bum implants, and she spoke to Closer ahead of the show.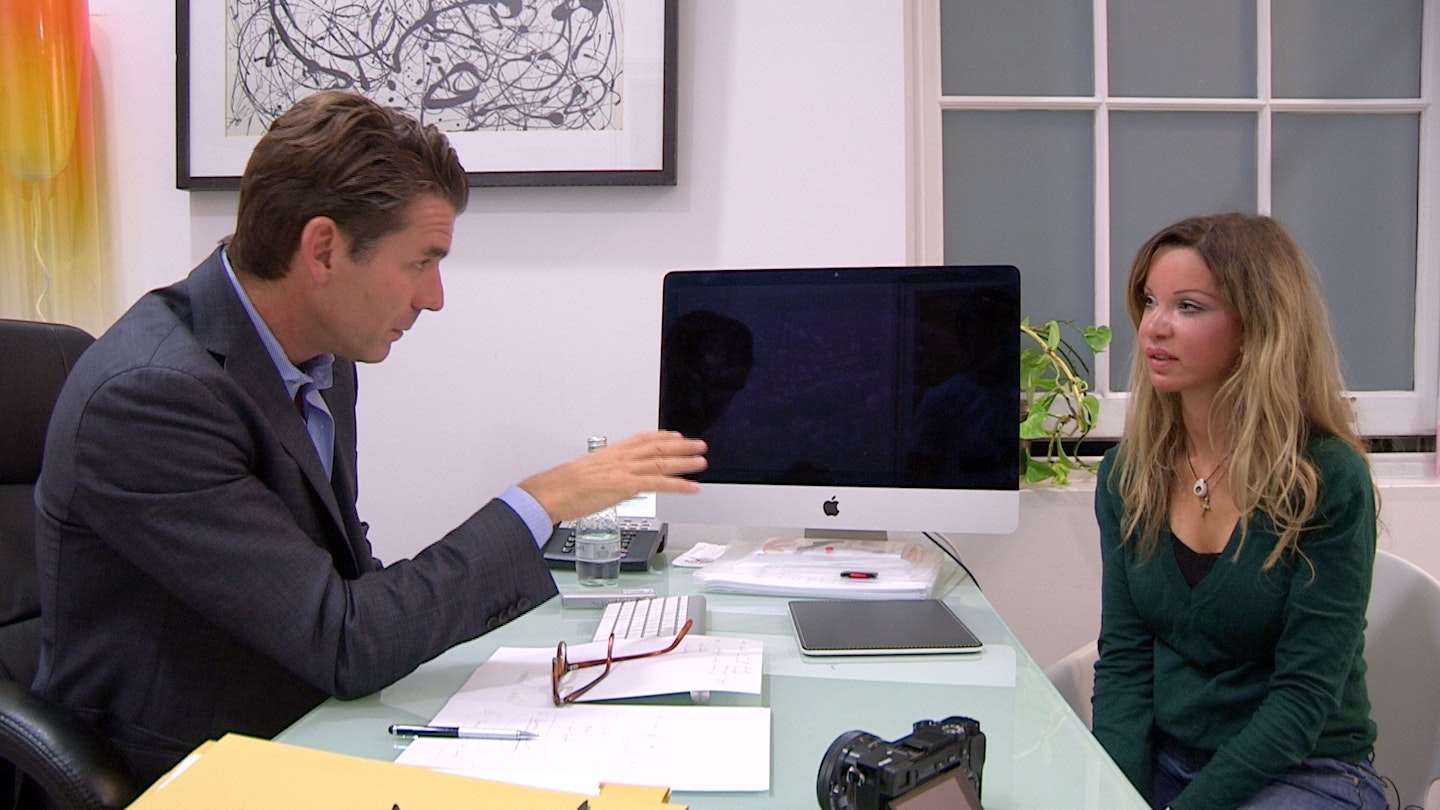 "I got them when I was about 24 years old," Alicia, 37, explains. "I remember the surgeon telling me I'd be the first in UK to have them. I didn't think about the fact that meant he hadn't done them before on anyone else, or that he would essentially be practicing on me. I just wanted pioneering surgery; to be the first and to push the boundaries. If someone put an idea in my head that something wasn't perfect, then I went to any length and risk to fix it."
Alicia is open about suffering from body dysmorphic disorder, a condition where sufferers overestimate flaws in their appearance and obsess over how to put them right. She tells Closer that she's just started therapy again, and that staying positive about her appearance is an "ongoing battle".
The bum implants are just one of the many surgeries she's had in a bid to alleviate her anxiety about her appearance, and it's also one of her most painful. She's been told that the implants need to be removed, but is yet to have the surgery to take them out.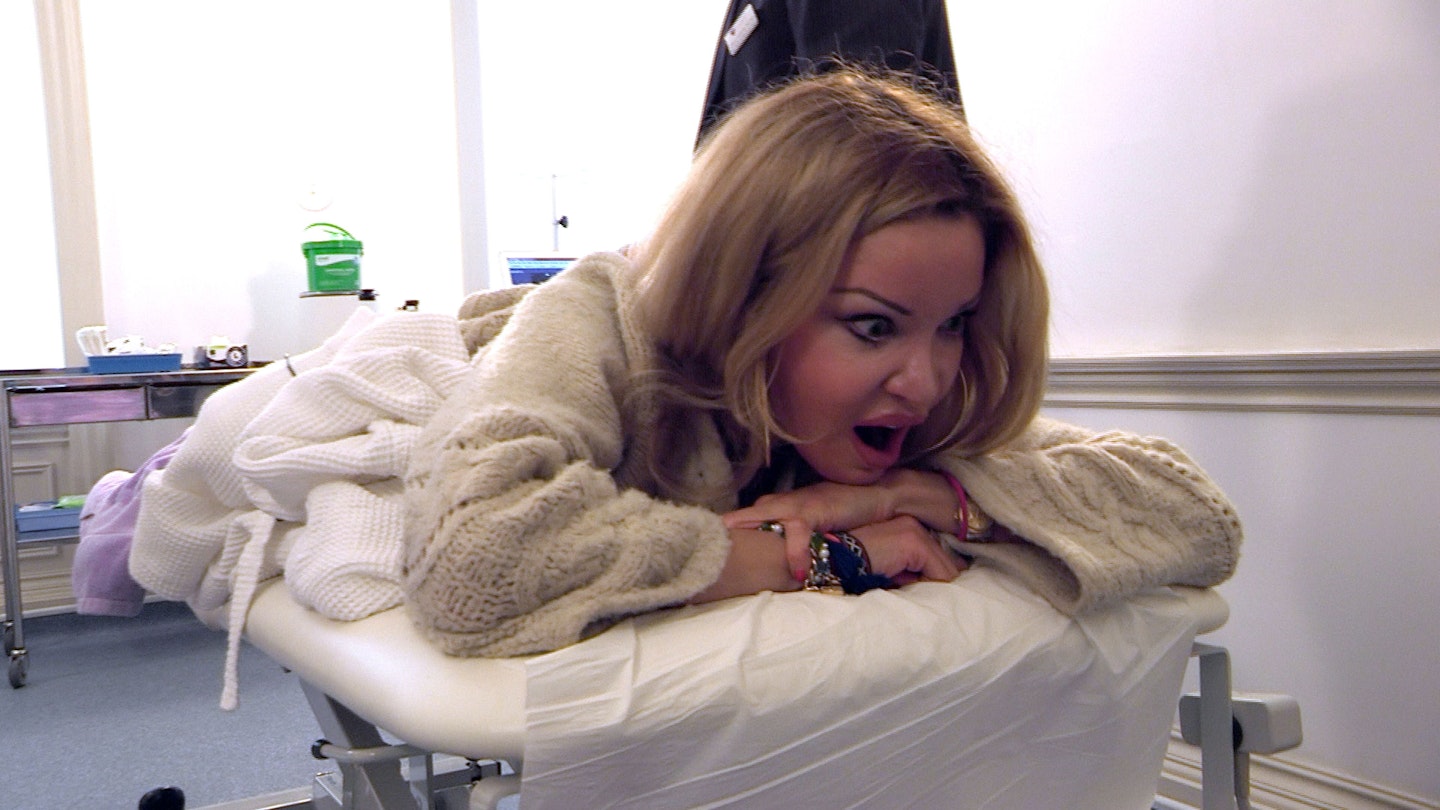 "The operation was the hardest one of all," she remembers. "I had to lie on my front for weeks, in agonising pain. I literally couldn't sit down for six weeks! But my butt looked great in jeans."
The pain never subsided. "I never really recovered. I always had shooting pain down my leg and an ache in my buttocks," Alicia recalls. "Only when Botched Up Bodies asked me to go for a scan to check the butt implants did I realise that not only had they leaked, they'd disintegrated."
The constant pain means Alicia isn't "as active as I want to be", and it also has a knock-on effect on her family. "[My daughter] Georgia always worries about me," she admits.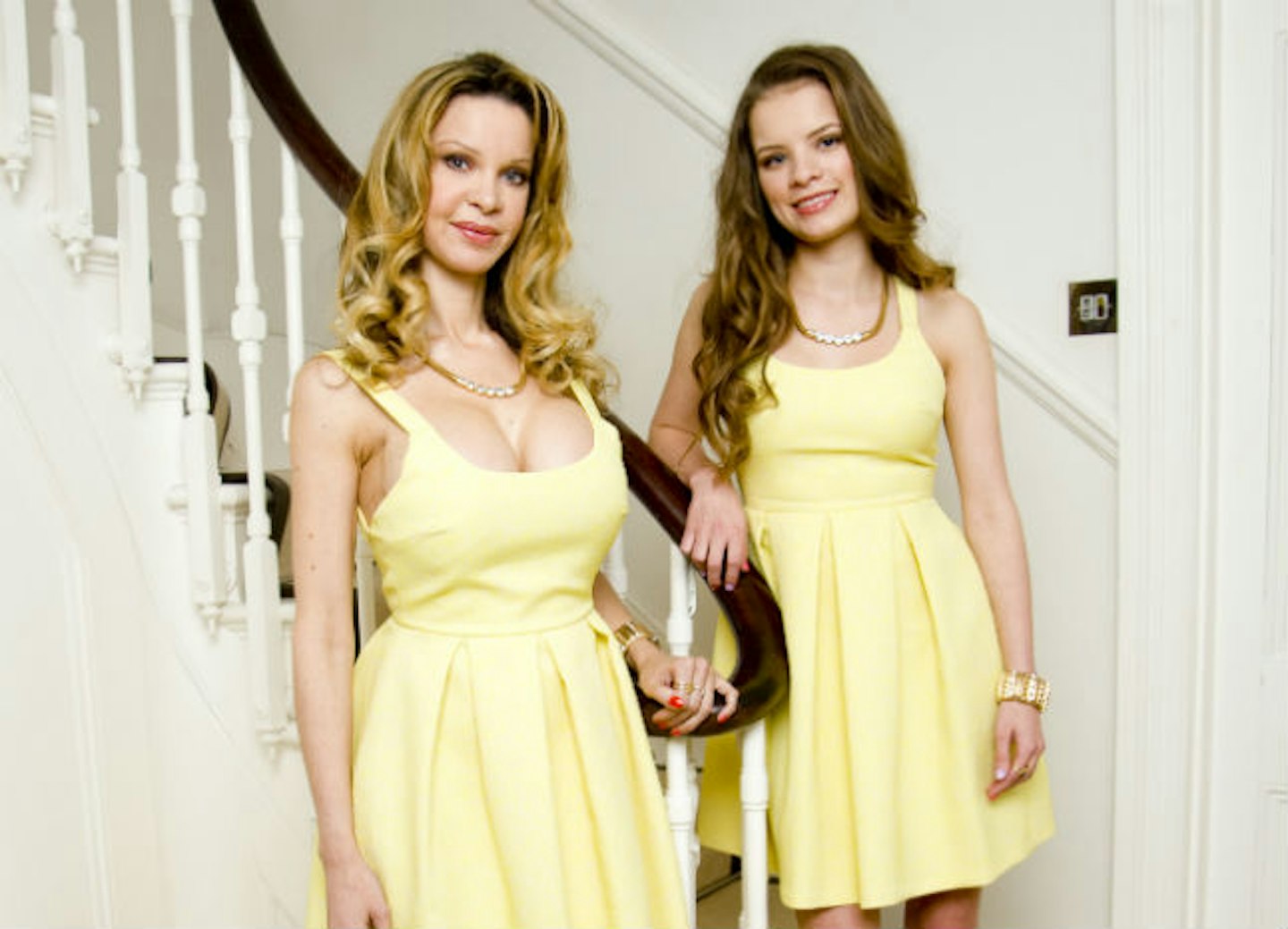 Part of the reason Alicia, who also has a four-year-old daughter Papaya as well as being mum to Georgia, 21, is reluctant to have the implants removed is that her confidence has been knocked by unhealthy relationships.
"I got dumped just before Christmas," she says. "I had a bad relationship with an opera singer who constantly told me he fancied other girls, even when we were walking down the street! It made me lose the self confidence I had worked so hard to build up. So now I'm having therapy to get it back. I know holding on to my butt implants is all part of my self confidence being knocked again by my poor choice of men."
Alicia is as well-known for her chequered love life as she is for her surgeries. She's never revealed who Georgia's father is, but claimed that Papaya's father is former Crystal Palace chairman Simon Jordan. She's also had flings with Dean Gaffney, Mick Hucknall and Simon Cowell.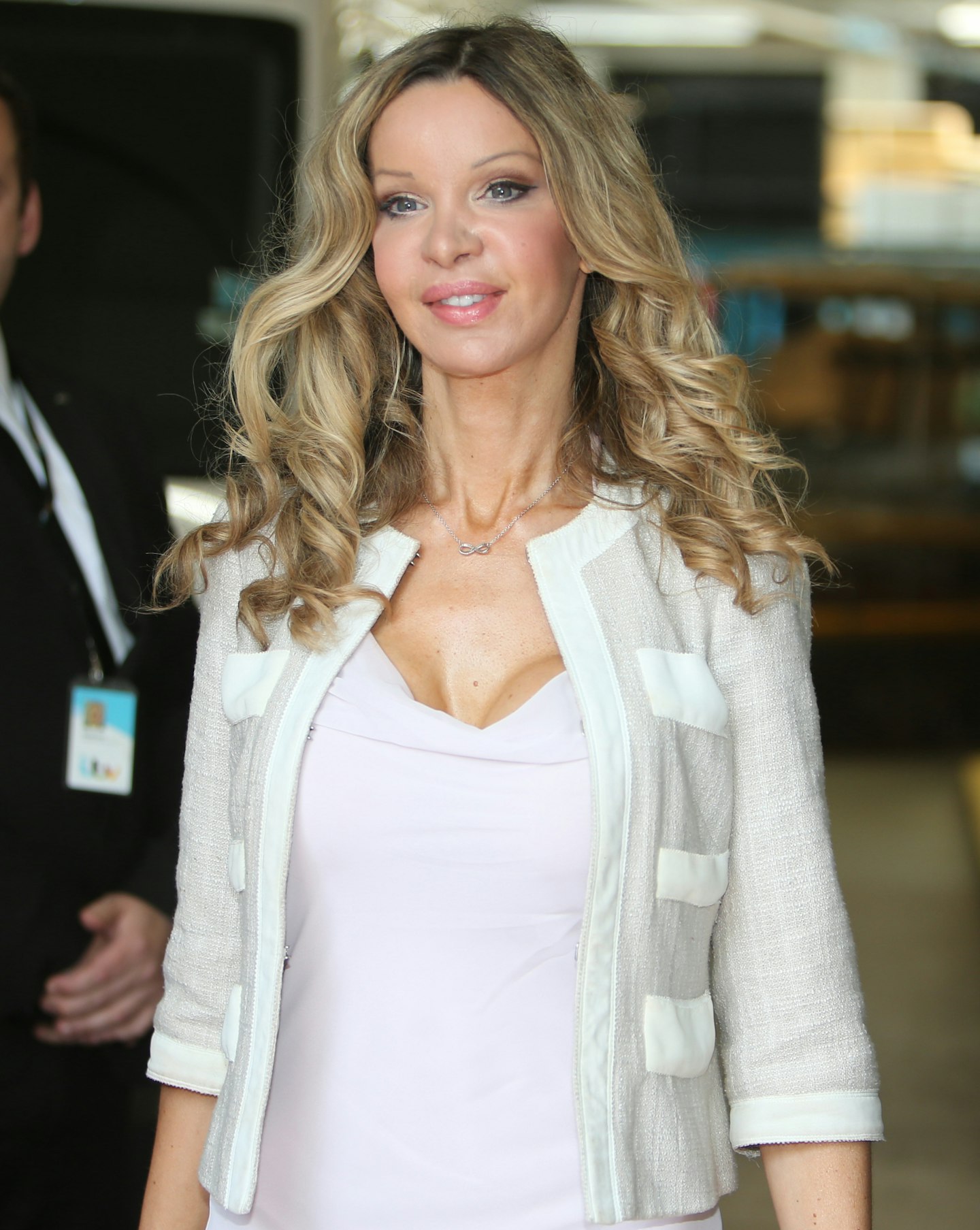 As for the implants, Alicia admits she "totally regrets having them" and says that, rather than her surgeries helping her feel at peace with her appearance, they've only highlighted other areas she's unhappy with.
"Surgery shows others you think you need improving," she says. "My natural bum was big and pert, but if I remove the silicone it will make it worse off than I started and deform me. I never had an issue with my bum before the surgeon put it in my head that I needed implants.
"There are lots things that a plastic surgeon could do to make a woman 'beautiful', but the interesting thing is, if he did, she would lose some of her natural beauty. Beauty that can't be carved with a scalpel; it's inner confidence that radiates out."
Celebrity Botched Up Bodies airs on Channel 5, Sunday 8 January at 10pm.
What do you think of Alicia's surgery? Let us know over on Facebook and Twitter.
Like this? Now read these:
CBB's Alicia Douvall 'tried to take own life – with two-year-old daughter present'
Alicia Douvall slams Katie Price: 'She tried to beat me up in a nightclub when she was pregnant!'
Alicia Douvall could be killed by leaking butt implants: 'They're slowly poisoning me'