TOWIE returned to our screens a few weeks ago and before the start of a new series there is always a question mark as to whether any new faces will make an appearance.
We were, in fact, introduced to Jodie Wells, who is the girlfriend of fan fave Diags, which begs the question; how exactly do the producers pick the new talent?
Jodie has a significant other who already stars on the show, but what about when they don't have a clear link to a current cast member?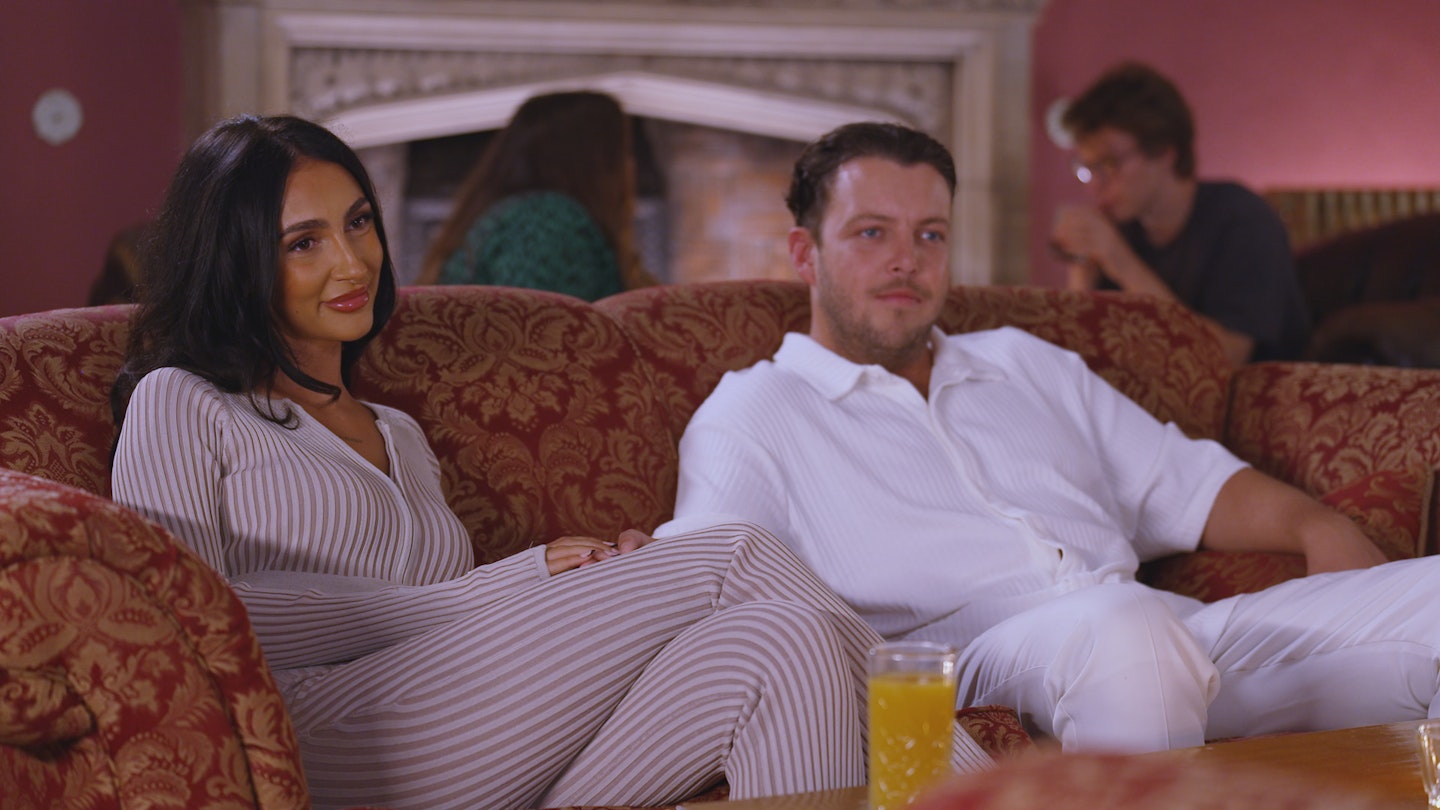 Do they pluck them from an Essex garden of wannabe reality TV stars? Perhaps they go through a Hunger Games-style competition? Or is it more of an X Factor audition process where they must showcase how well they can throw a glass of Prosecco in someone's face and a have row in the middle of the street?
Well, we had a chance to chat with TOWIE veterans Courtney Green and Chloe Meadows who have the deets on how they and Queen Bee Amber Turner bagged a role on the glammest reality TV show out there.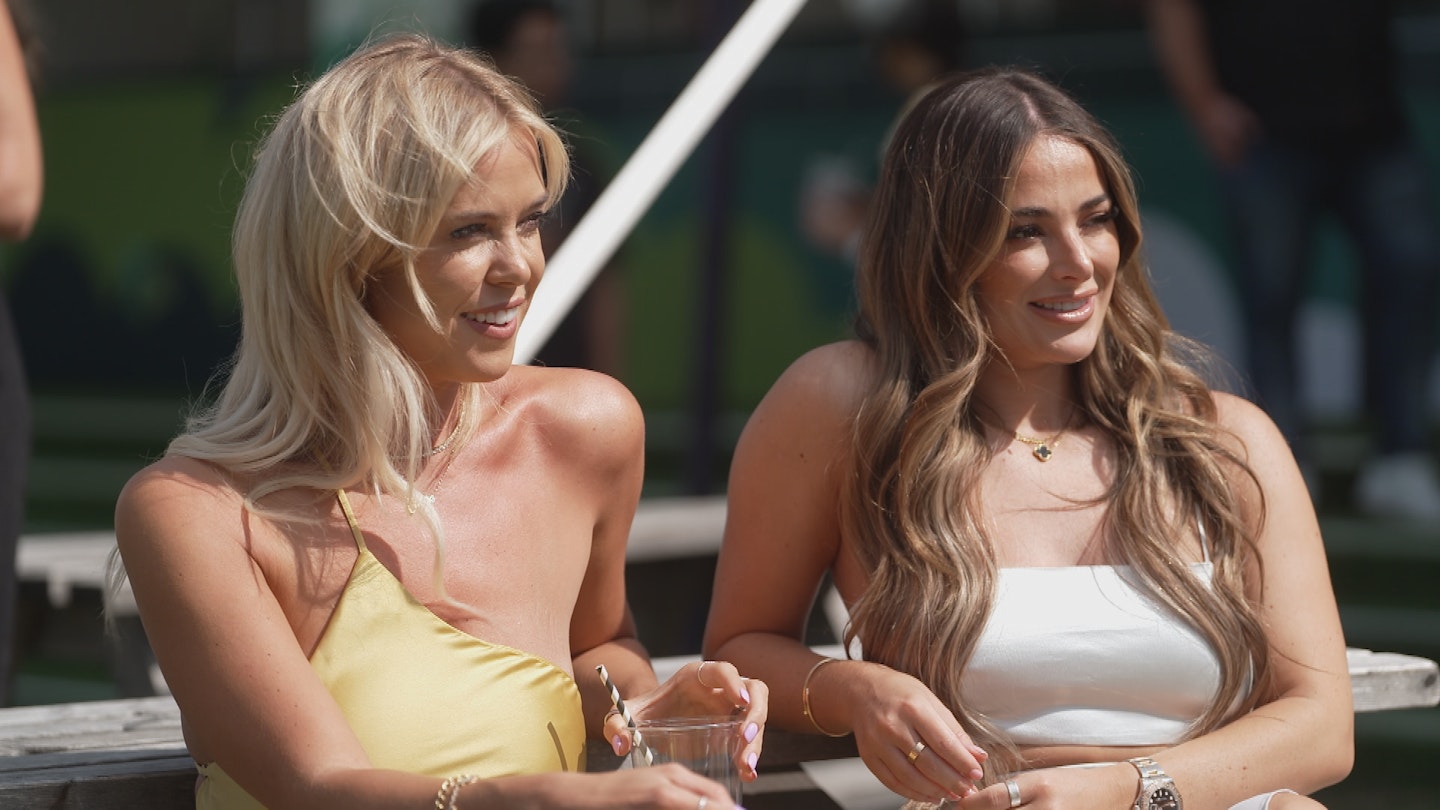 "We got asked to go on TOWIE eight years ago in January it will be," Chloe explained, "Someone messaged me on Facebook. I don't really know why, if I'm honest."
On Facebook? That truly is a sign of the times, nowadays it's all about Instagram DMs.
"I worked in a bar called NuBar in Essex," she went on, "it was quite a popular bar and I think I had more than average followers on Instagram at time.
"They messaged me on Facebook and said, 'can you come down and bring a couple of friends?' I brought Courtney and our friend Madison, who ended up not coming on last minute."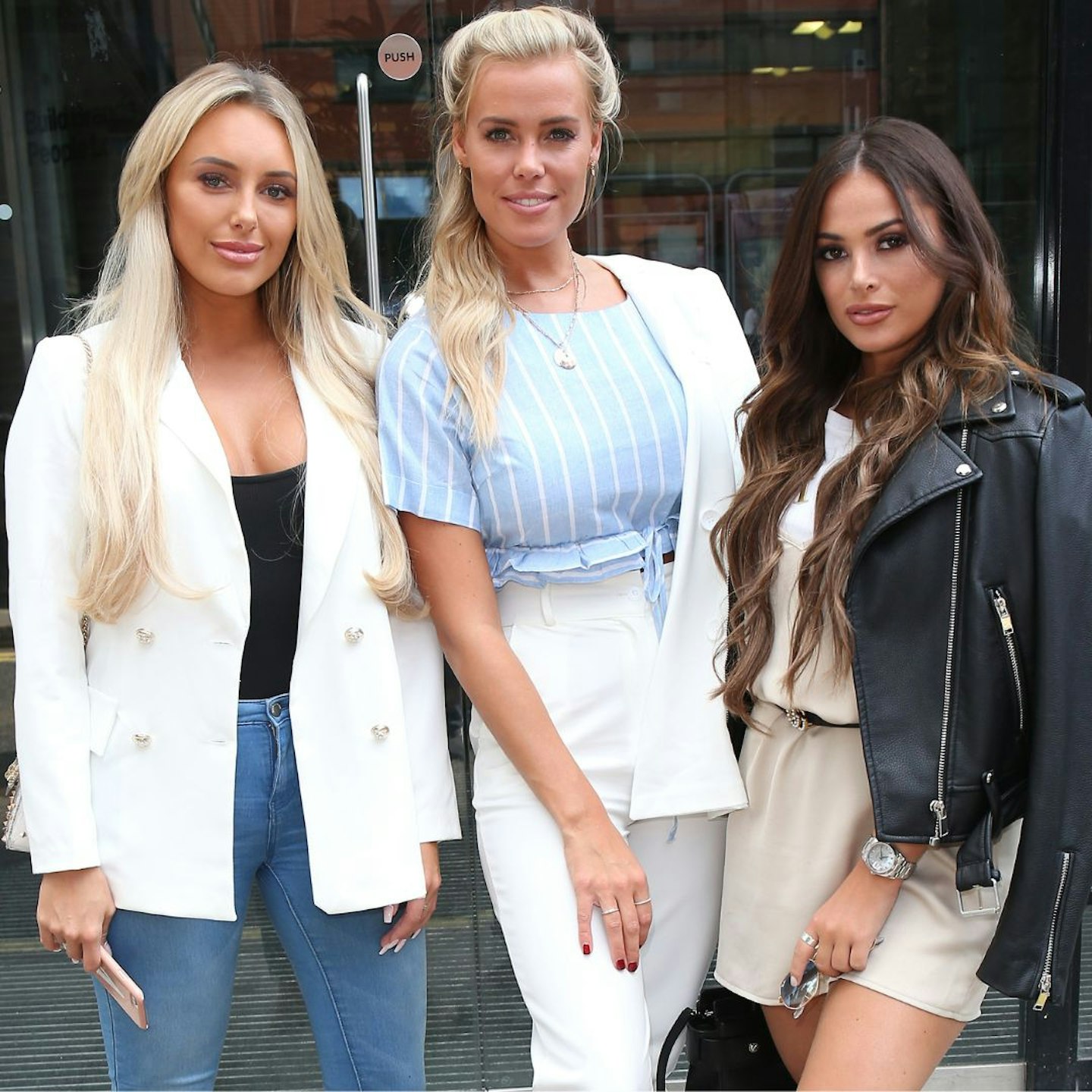 Courtney chipped in, "I think they were just interested in our group of friends because we were out all the time to all the Essex spots. We were all single and fun, we'd all dress the same.
"You [Chloe] texted the group and we were like, 'No, absolutely not'. I was like, 'No, not doing it', and then they messaged her again."
Chloe agreed, "Yeah, they messaged twice. The first time everyone was like 'no' and I was like 'okay'. I was newly single as well, so I wanted to go on and really piss off my ex-boyfriend who had just broken up with me."
Iconic; nothing quite like getting revenge on an ex by becoming a celeb.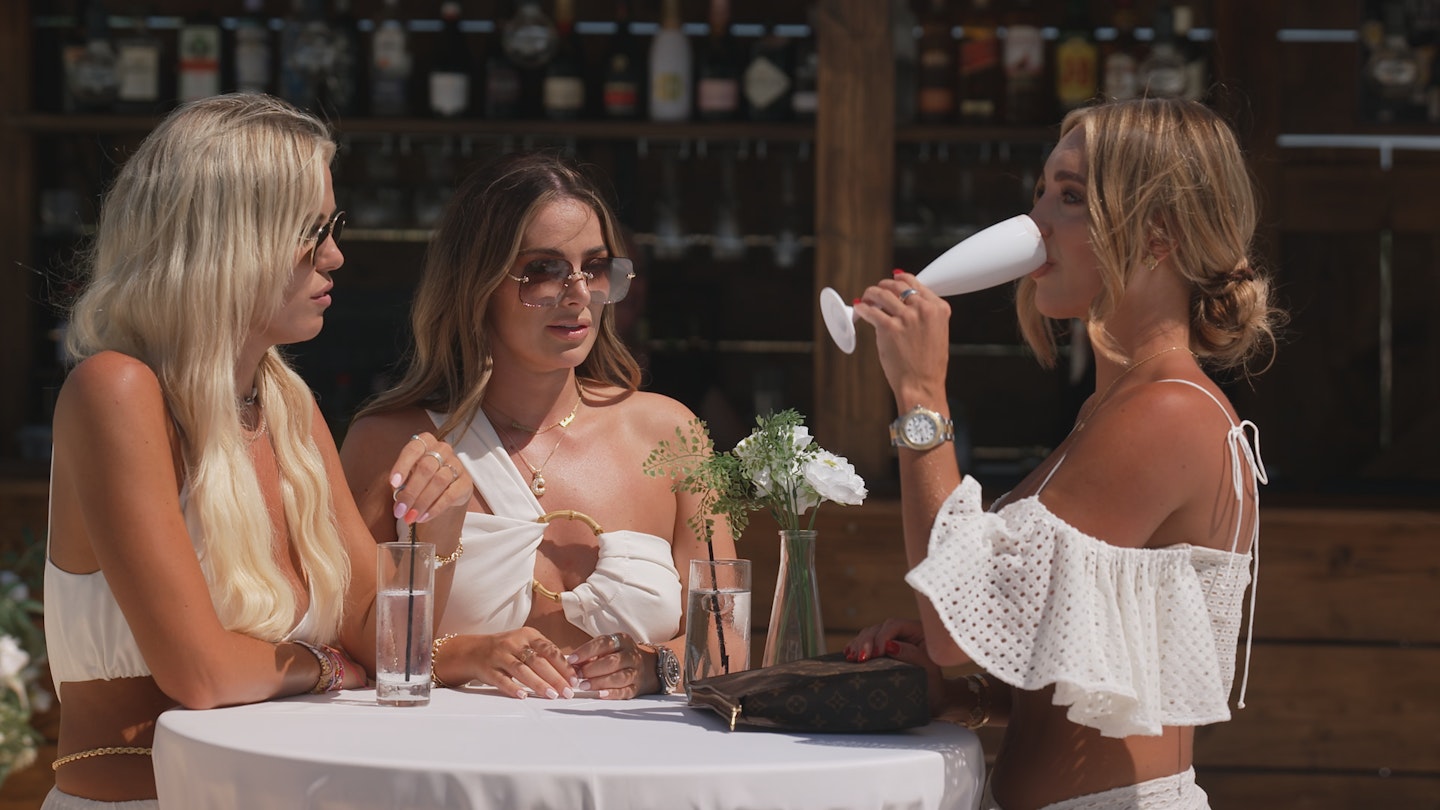 "I was like 'absolutely no way, not doing it,'" Courtney added before admitting, "You [Chloe] posted it again and I was like, 'F**k it, let's just see what they've got to say'."
And the rest is history.
Chloe and Courtney aren't the only cast members who has revealed how they landed a role on TOWIE, during a Q&A on her Instagram Ella Rae Wise also gave tips on how to take part in a reality TV show.
One of her followers asked, "How did you get onto TOWIE and would you recommend for others to go on?"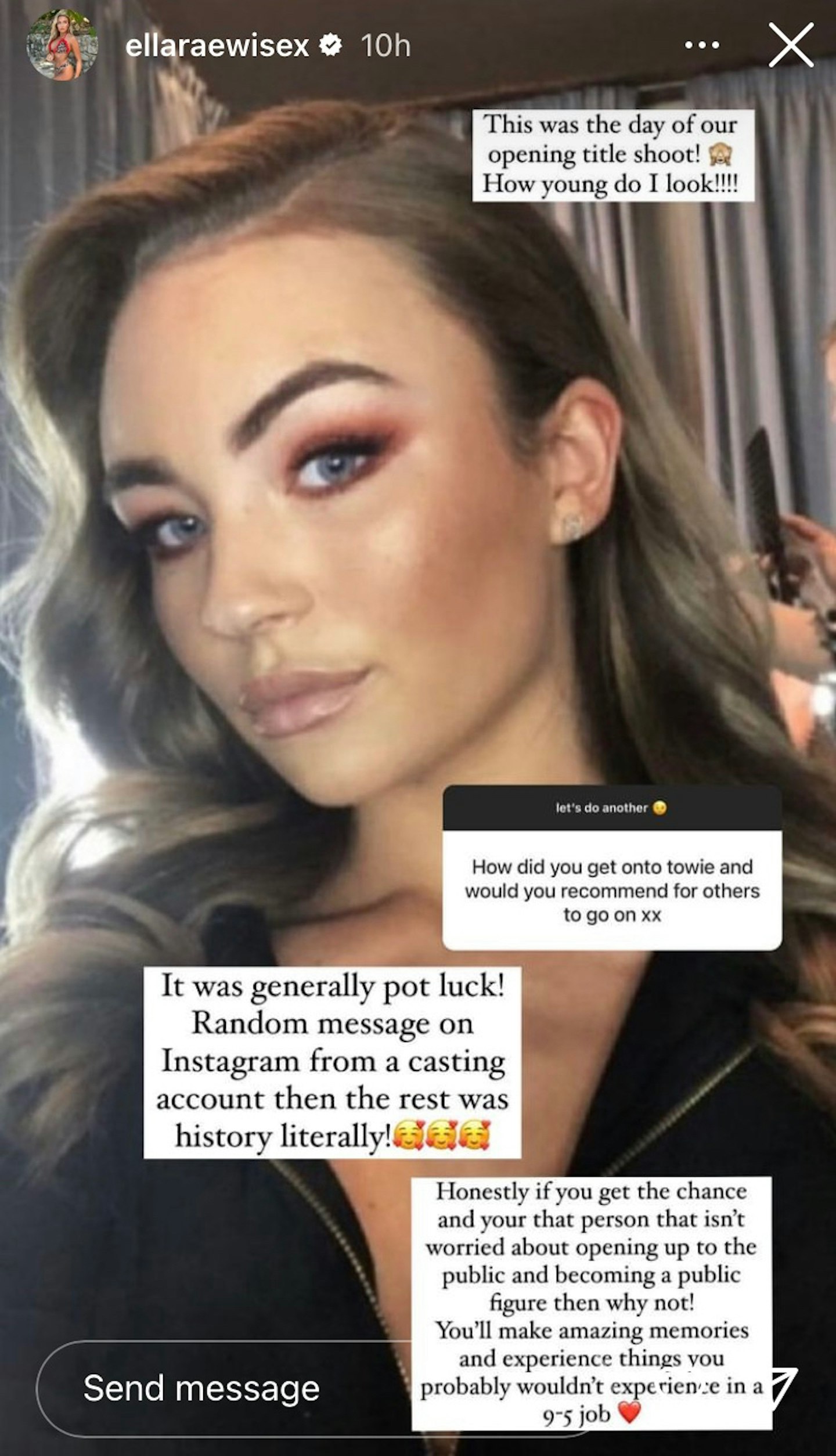 Ella shared an adorable throwback selfie from her first day of filming and told her followers, "It was generally pot luck! Random message on Instagram from a casting account then the rest was history literally! 🥰 🥰 🥰"
It sounds all very Love Island with a cheeky DM from a casting company looking for fresh faces to join their new reality TV show.
Ella went on to to confess her love for the show and that she would definitely recommend anyone to join as long as "you're that person that isn't worried about opening up to the public."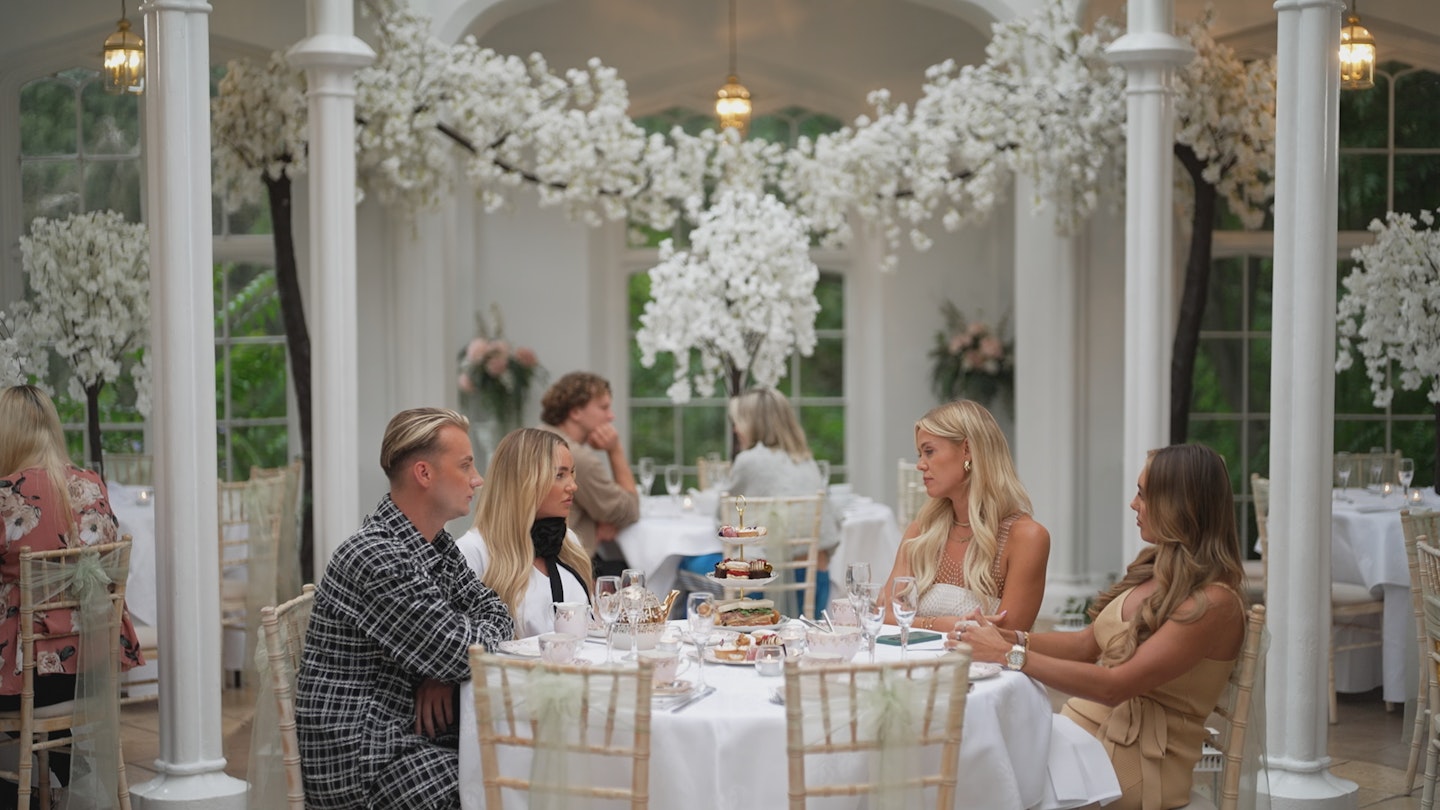 We would imagine being part of such a chaotic reality show would require seriously thick skin, but it's not all bad, Ella added, "You'll make amazing memories and experience things you probably wouldn't experience in a 9-5 job ❤️."
We don't doubt that. You won't be getting a luxurious getaway to Thailand for two weeks in the standard 9-5 role, that's for sure.
WATCH : Mitch and Ella B: 'The editors couldn't find proof' - unaired rows & days off | Love Island Secrets
Emily Vierke is a digital writer who has dabbled in the world of celeb, beauty and fashion. She has watched TOWIE since Lydia Bright had her micro-pig and her favourite scene is Gemma Collins asking James Lock, "What's up? You ill?"