It feels life a lifetime since those Real Housewives of Cheshire icons last graced our screens and filled our hearts and souls with glamour, extravagance and petty dinner party drama. As it turns out, it's actually only been a few months since the last reunion aired on ITVBe, but despite an extra juicy offering of reality telly in the form of Big Brother this year, we're starting to get seriously antsy for some fresh Cheshire #dramz.
Fans now know, of course, that many of the Housewives reconvened in August to film The RHOCheshire Manchester Pride special, with Tanya Bardsley, Ampika Pickston and Ester Dee (not producers bringing the Charlie's Angels of Cheshire together - iconic) returning to the fold.
The cast were spotted filming in and around the Manchester over the long Pride weekend towards the end of August (which included the ladies riding on their very own RHOCheshire float in the parade) and according to Ampika and Ester, the special was set to air this November...
Which is looking unlikely on 29 November, let's be honest.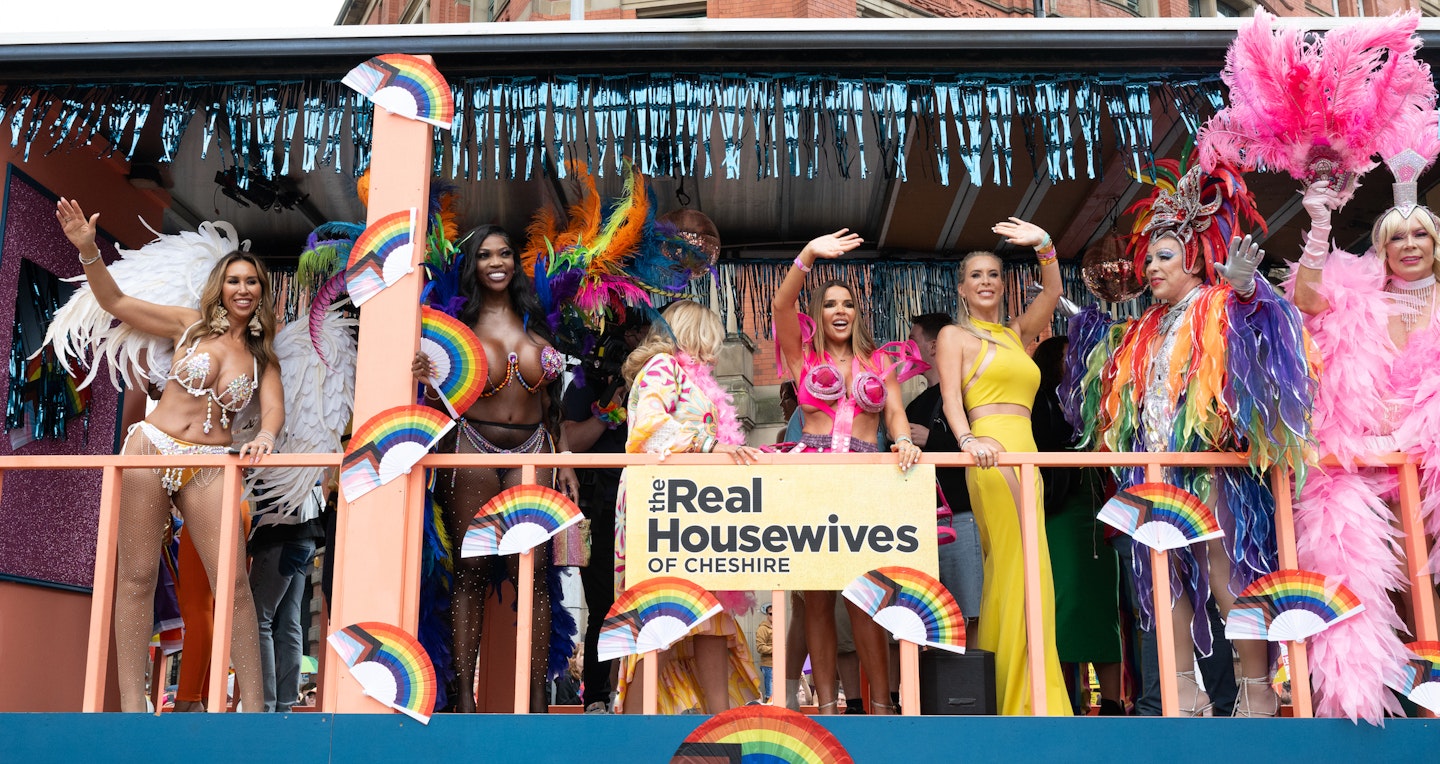 Luckily, we can always rely on show veteran Rachel Lugo to play show PR when we need her. The legendary Cheshire queen recently took to her Instagram story to spill the tea on when the Manchester Pride special is actually airing.
Rachel told put her 302K Instagram followers out of their misery by revealing that Manchester Pride special is, in fact, set to air in January 2024 (not November 2023), which actually we're totally fine with because January is never the one, is it? Some guaranteed Housewives campery will be most welcome.
She wrote, "We are back on your screens in January 👏👏."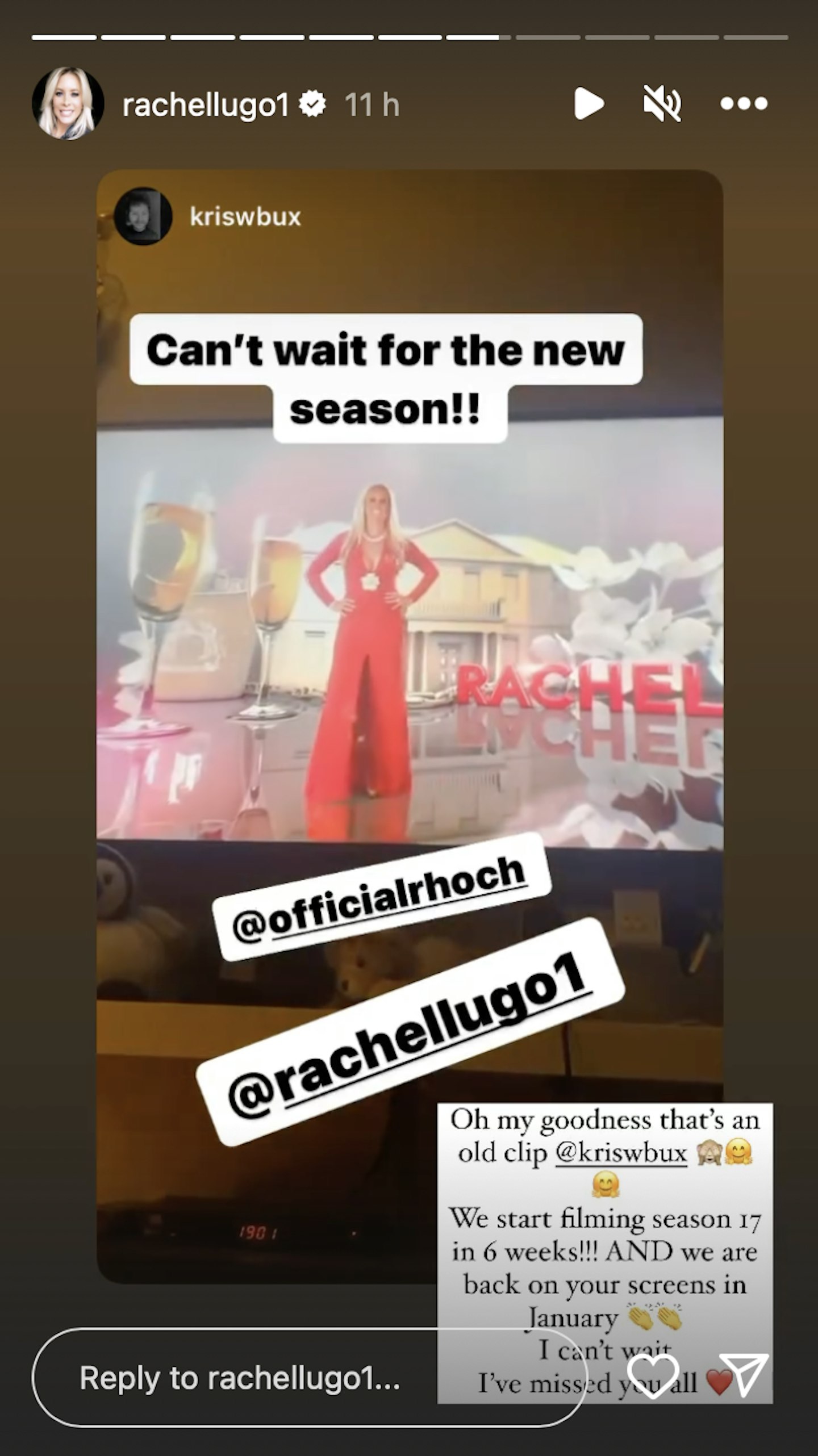 Personally, we think a summery special revolving around Manchester Pride should've come out slightly earlier than the peak of bleak midwinter, but hey ho, we'll take what we can get from these ladies.
Rachel also revealed that the ladies will be returning to regular filming (series 17) in six weeks time, which if our maths is correct is 6 January 2024.
Wait so, the RHOCheshire Manchester Pride is NOT airing this November?
Apparently no.
Posting a selection of behind-the-scenes snaps from her confessionals on her Instagram grid back in October, Ampika wrote, "My housewives journey started 10 years ago with @rhocheshire 10 years on it's still part of me …. Feels like I have never been away . Through the tears , dodgy make up , cuddles and laughter I am back again ……. I have some wonderful memories that I will cherish forever with some special housewives I hold close to my heart ❤️…. Let's keep in making the memories and never forget the reason why we did this was to fill peoples screens with a tad of harmless weekly titillation."
The OG Cheshire Housewife then casually revealed when fans can expect to watch the special, adding, "Roll on November to be back with our SPECIAL PRIDE EPISODES."
Lies.
When does The Real Housewives of Cheshire start?
The cast of The Real Housewives of Cheshire began filming the Manchester Pride special at the end of August 2023. Ester Dee and Ampika Pickston both confirmed that the special would be released in November 2023, but this appears to have been pushed back to January 2024, according to Rachel Lugo.
Who is appearing on The Real Housewives of Cheshire Manchester Pride special?
We know for certain that Rachel Lugo, Lystra Adams, Nicole Sealey and Lauren Simon all took part in filming in Manchester. We also know that Tanya Bardsley, Ester Dee and Ampika Pickston joined them for the special.
Sheena Lynch, Seema Malhotra, Hanna Kinsella, Natahsa Hamilton and Paige Chohan did not take part in the special (as far as we're aware).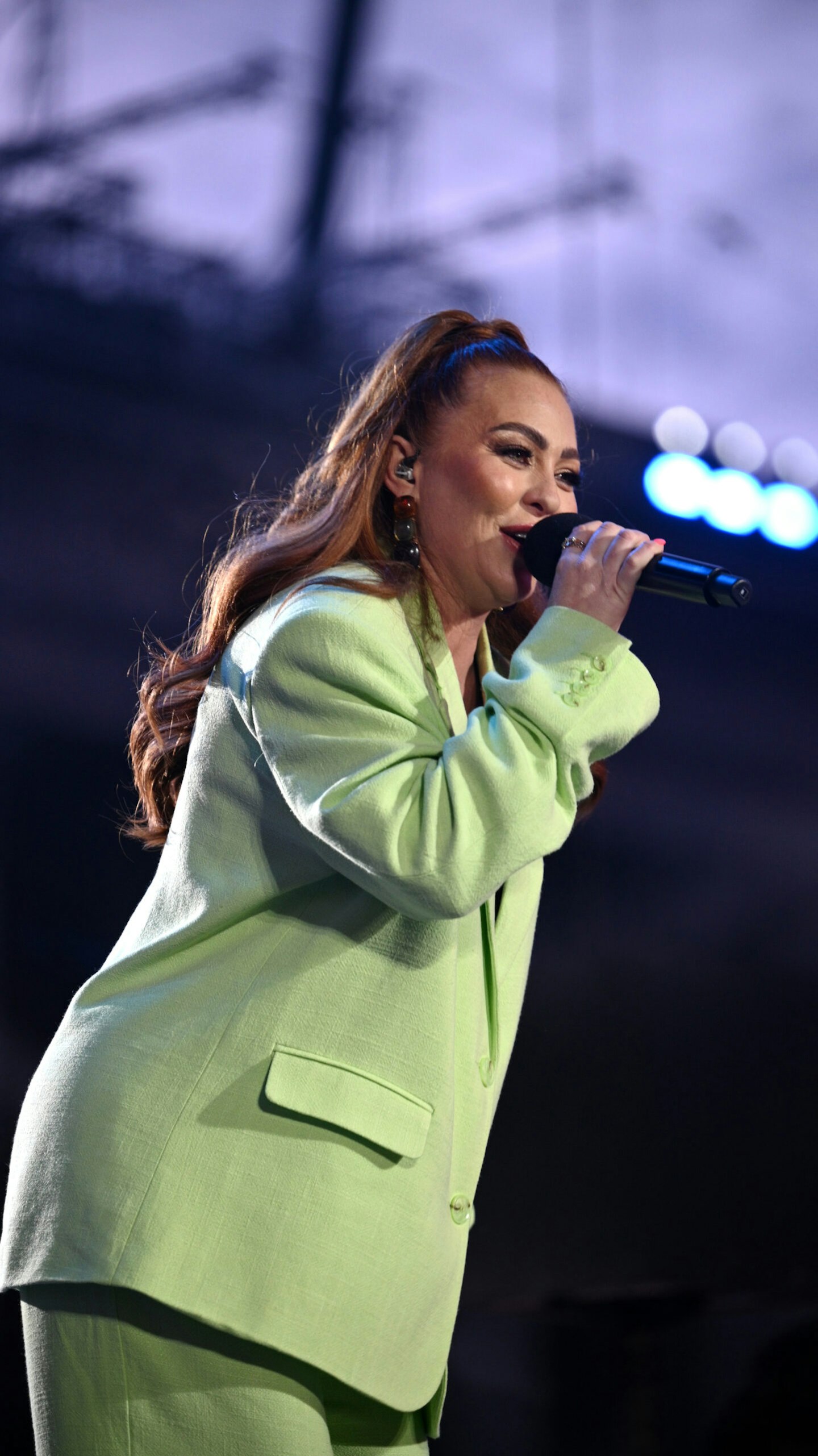 There is a high possibility that Natasha will not be returning as a full-time Housewife as she recently gave birth to her fifth child. She has also expressed that filming series 16 was, erm, a challenge, but nothing has been officially confirmed yet. Saying that, she did the join the girls at ITV's Palooza party in London earlier this month...
RHOCheshire's Nick and Royston tease A-list addition to the show
Give it to your hairdresser to know the all the tea. The RHOCheshire's long-running guest stars Nick Malenko and Royston Blythe are the KINGS of guesting on this iconic reality series – so by our logic, they would, of course, be keeping tabs on guests past, present and future. Surely?
As far as we're concerned, anything the pair have to say or share regarding RHOCheshire guest stars, we're here for and listening.
Plenty of big celeb names have been thrown around over the years (mainly by us - we'll put our hands up) when it comes to conversations of a RHOCHehsire guest stars nature, including Kerry Katona, Louise Owen and Love Island's Paige Thorne. But this latest name arguably trumps them all – sorry, ladies, but it really does.
Royston and Nick – who were introduced to the ITVBe series by their good friend and former Housewife Dawn Ward– recently (well, a few months ago) shared a snap of themselves with none other than Cheshire-based Coleen Rooney, and if we know these two, there's no way they didn't take this golden opportunity to talk to the Wagatha Christie winner about appearing on the RHOCheshire – after all, she certainly meets the requirements.
The diva-loving duo recently shared a dazzling selfie with Coleen on their Instagram Story, captioning the snap, "Always lovely to catch up with @coleen_rooney."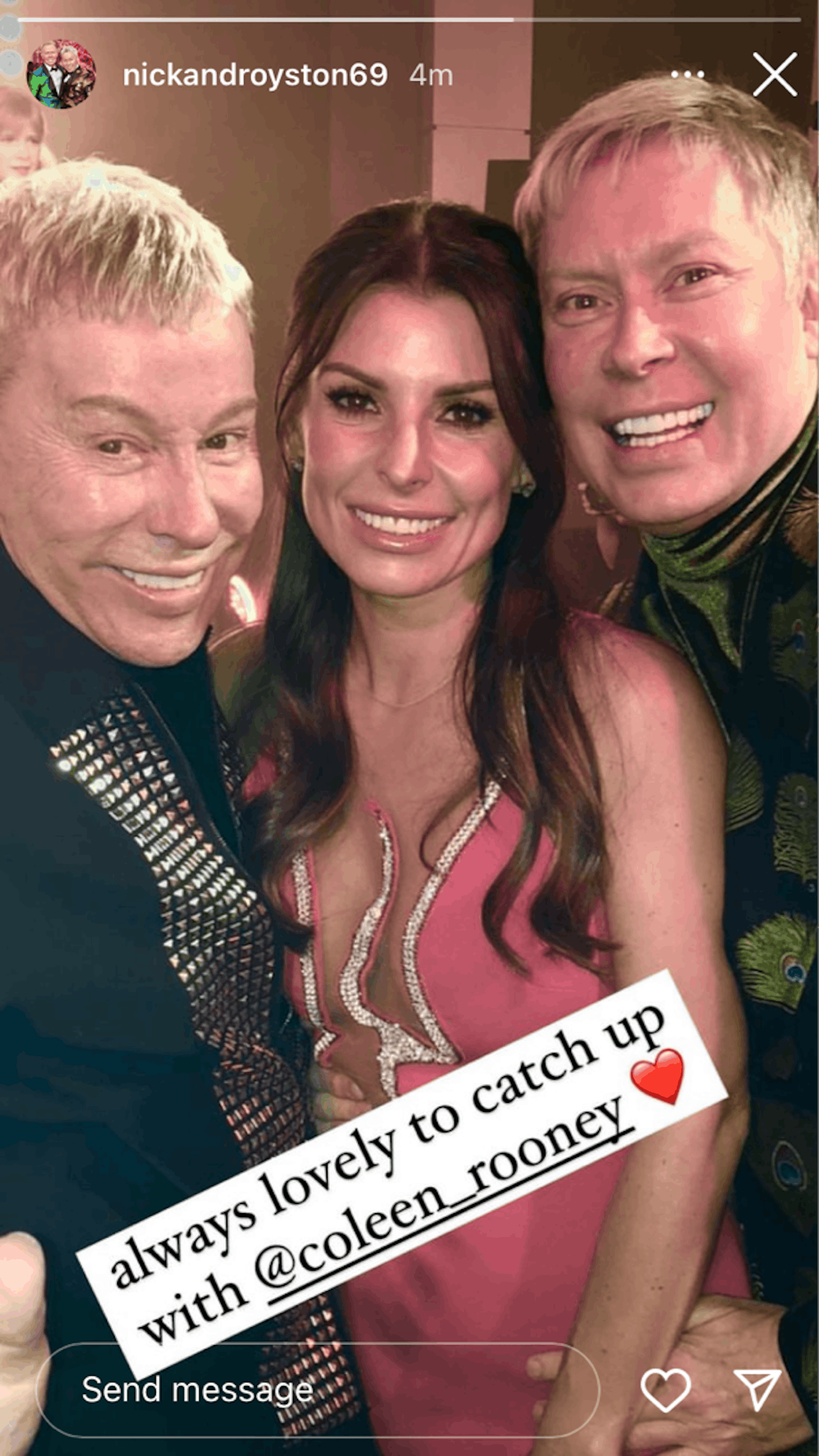 We have a feeling she'd fit into this unique group of queens like a glove (a lace one embossed with diamonds) – after all, how many times has she witnessed a kick off from the best seats in the house?
Keep catching up, boys. Please.
What happened to Dawn Ward on The Real Housewives of Cheshire?
Despite no longer being an official Real Housewife of Cheshire, Dawn Ward still regularly hits the headlines and she recently became a grandmother.
Dawn is one of the OG cast members, having appeared in the show from its conception in 2015.
In December 2020, Dawn revealed that she had decided to leave the hit reality show after series 12, in order to spend more time with her family. She now resides in Dubai, but still regularly sees Rachel Lugo and Nicole Sealey.
Ben Pulsford is a digital writer for Closer, a London-based drag queen called Beary Poppins and The Real Housewives of Cheshire would be his Mastermind subject. As would the hairstyles of Buffy the Vampire Slayer. In his spare time Ben likes to watch re-runs of The Real Housewives of Cheshire, making him the ideal Closer employee. He's still waiting for RHOCheshire bosses to invite him on a press trip - hint hint.