Since joining The Real Housewives Cheshire in spectacular fashion in 2020 we've been obsessed with series legend Lystra Adams. Seriously, she had us at her glamorous entrance (and it was glamorous). From high fashion to fiery rows, from drama to diva demands, Lystra Adams was born to be a reality television superstar and quite frankly, she was one of the only good things to come out of the pandemic.
Lystra is set to return to, well, Cheshire as production for series 17 of The Real Housewives of Cheshire, gets underway.
Who is Lystra Adams?
Lystra Adams is a Real Housewives of Cheshire star, entrepreneur, model, influencer and mother.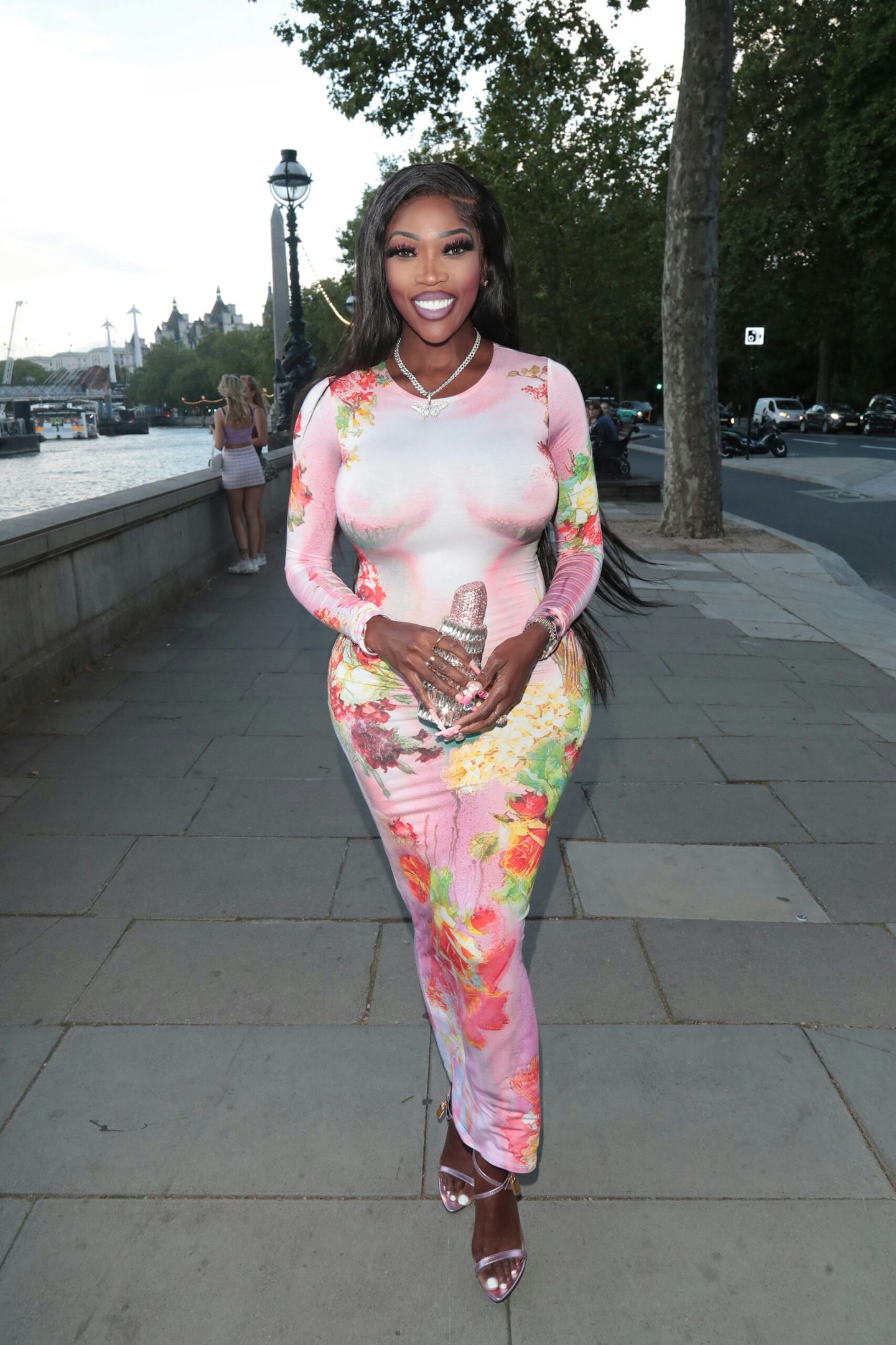 When asked to describe herself, Lystra exclusively told Closer online, "I consider myself the life and soul of the party, I'm just a big ball of laughs and you can tell when I walk into a room. I like to make a grand entrance, let's put it that way."
"I don't back down," she added. "If I'm not happy about something, I will be very vocal."
Fun fact: before finding fame, she worked as a Naomi Campbell impersonator.
How old is Lystra Adams?
Lystra was born on 23 March 1977, making her 46 years old.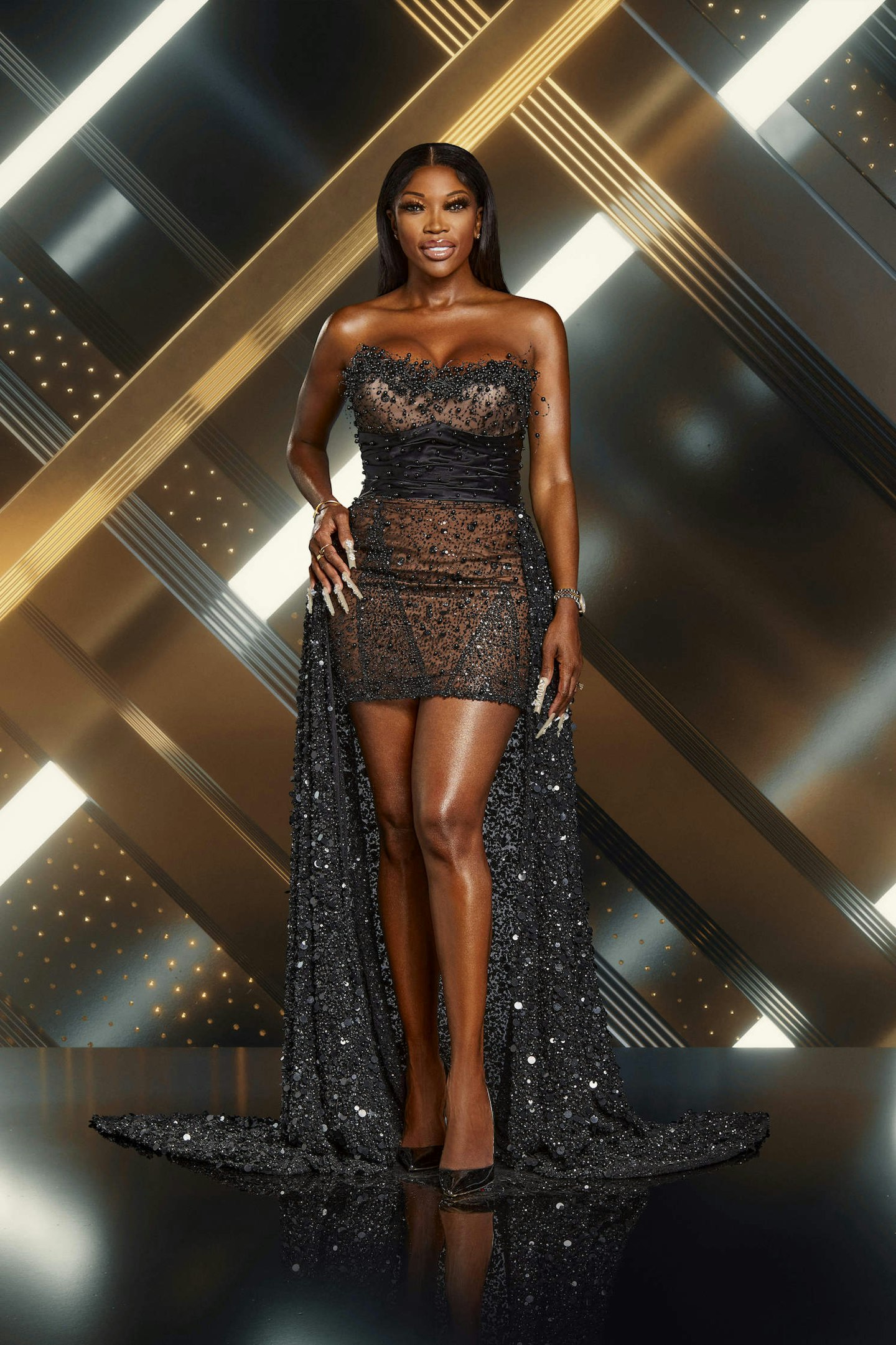 Where is Lystra Adams from?
Lystra moved to the UK (Yorkshire) from Guyana in South America in 1997, but has been on the Cheshire social scene for years.
What is Lystra Adams' job?
Lystra Adams is a model, entrepreneur, property owner and mother-of-one to Jasmine.
In 2022, she walked away from her "sushi and small plates" restaurant Boujee in Liverpool. Viewers can see Lystra's entrepreneurial side in action regularly on The Real Housewives of Cheshire.
Did Lystra Adams know any of the other Housewives before going on the show?
While Lystra told us that she'd already met most of the girls prior to filming back in 2020, she stated that she was especially close to Tanya.
"I am so close with Tanya," Lystra told us, "Honestly, she is amazing.
"We literally talk five times a day on the phone. I love her to bits. I love her energy, she's real and we feed off each other.
"I can't rave enough about her, she's just amazing."
Are there any Housewives Lystra doesn't like?
It's safe to say since joining the show Lystra has had an interesting experience. She's argued with Hanna Kinsella but they recently made a shock U-turn and have put the past behind them.
During season 15 of The Real Housewives of Cheshire, Lystra fell out with Lauren Simon and Nicole Sealey. Lystra and Nicole barely uttered a word to one another during series 16 - apart from when Lystra physically removed a chair from underneath Nicole at yet another dinner party from Hell; a few words were spoken then.
How was Lystra Adams cast for the show?
Lystra was already friends with co-star hairdressers Nick Malenko and Royston Blythe and told us that the casting came through them.
She said, "I've been to a few of their parties, they'd seen me before and it was just the right thing to do.
"They knew I wanted to go on it, as well."
Does Lystra Adams have a partner?
Before her first episode aired, Lystra told us, "I am free, single and disengaged".
Lystra was looking for love and said that she would want anyone she is interested in to be a part of the show.
She said, "If I find [a partner], you will know. I want you to see my love life and the progression of it and where it goes."
That is not the case in 2023, by the way.
What's Lystra's type, you ask?
"Somebody that makes me laugh," she said.
"I'm quite a diva, so they'd have to be able to put up with somebody with a big personality," she added.
Lystra also told us she'd want someone who knows what they want.
The reality star is now happily dating girlfriend Ashley, who she went public with during the reunion episode for series 15.
Who is Lystra Adams' husband?
Lystra has been married before but she's currently dating new girlfriend Ashley.
In a whirlwind relationship, Lystra got married in a matter of months but one year down the line it was all over.
"The person was just a very good charmer, let's put it that way, and then within the space of a few months they were like, ya know, 'Ohhh should we get married?' and I was like, 'Yeahh,' and we got married."
We're not sure who this charmer of an ex-husband was, but Lystra was known to be dating Grand National horse owner David Fox back in 2011.
What does Lystra enjoy getting up to when she's not on camera?
"Being a mum, with Jasmine and the dog, being home, cooking and all of that."
Sounds pretty cosy, if you ask us.
Lystra said, "People look at me and they see all the glamour but I do get my hands dirty sometimes.
"I've got long nails, people think I don't cook or whatever, but I do."
What's Lystra's style?
Lystra's Instagram is a perfect lookbook of her best fashion picks but, to hear it from the horse's mouth, she said, "I like bright colours and clothes that fit me very well.
"I'm quite curvy so I'm curvylicious and very glamorous and quite out there. There's always got to be a wow factor with me.
"I think when I walk in the room I love the attention, I love that people go, 'Oh my God.'"
What's Lystra's go to make-up product?
Lip gloss. "Always," said Lystra.
So come on, Lys, which one to we need to get shopping?
She said, "I think I would say Fenty; I love Rihanna's lip gloss."
There you have it, folks.
Shop Lystra Adams' go-to lip gloss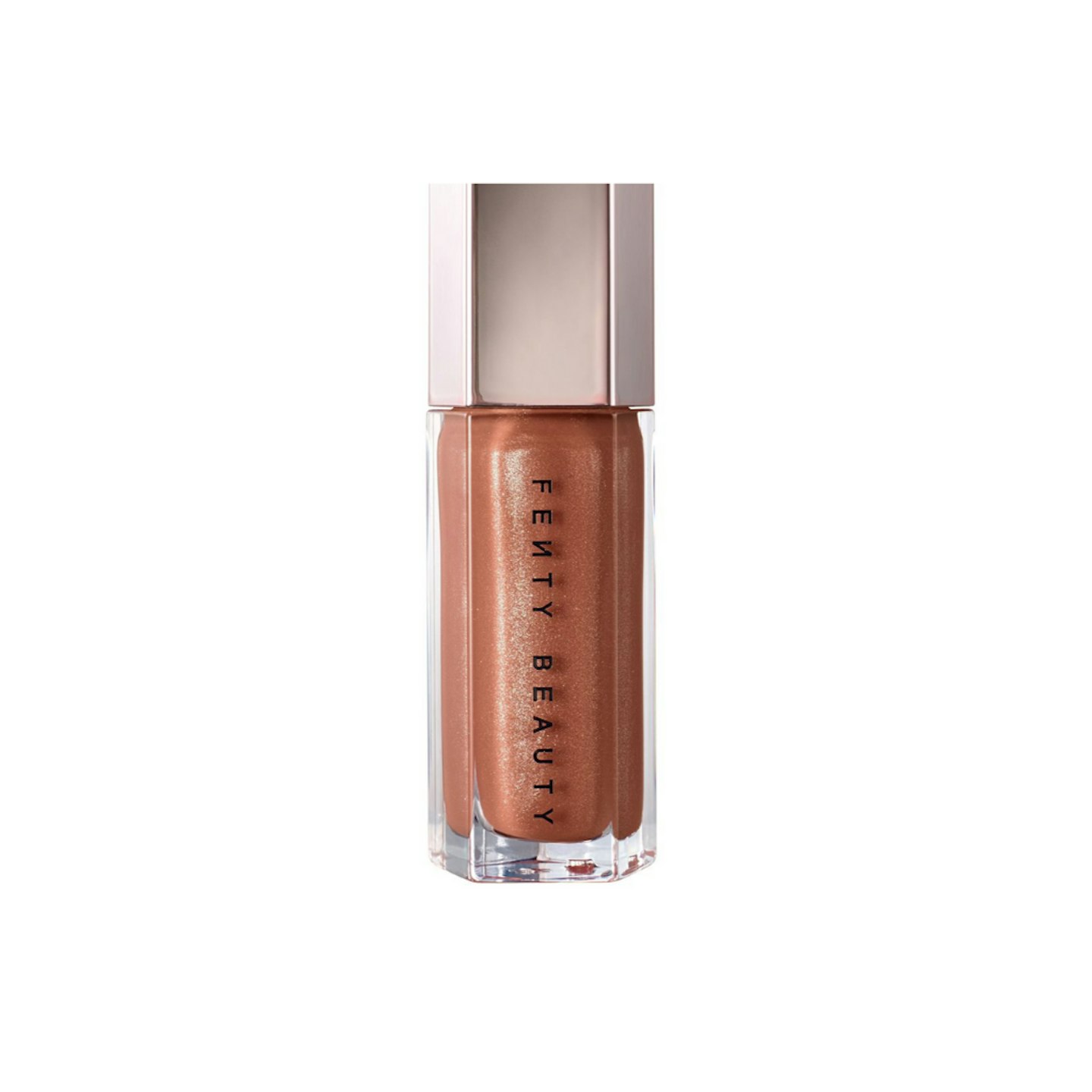 1 of 1
CREDIT: Boots
Fenty Beauty Gloss Bomb Universal Lip Luminizer
90s/00s fashion is back and so is lip gloss. Only this time around you won't find half your hair stuck to your lips. Yep, that's right, no more naff formulas, this one is for keeps.
What's Lystra Adams' Instagram?
You can follow Lystra on Instagram @lystraadamsoffical.
WATCH: 'I Wasn't Being My Full Self': Kyle Richards Spills Real Housewives Of Beverley Hills Secrets