If you watch The Real Housewives of Cheshire – and let's be real, why on God's green Earth wouldn't you? – you'll know that OG icon Lauren Simon is part of the furniture on the hit ITVBe show. She's been there since day dot and she was last spotted out and about whipping her signature dark scarlet hair on the streets of Manchester while filming the upcoming Pride special.
Trust us when we say in the reality telly game you've got to bring that certain je ne c'est quoi to the table in able to be cast on the same series for years on end. That doesn't go for TOWIE, FYI – that swinging axe has a mind of its own and no one is safe.
Anyway, let's take a look back at Lauren's showbiz life and learn just what makes her so timeless and iconic – because if it is that hair colour, we're making an appointment TOMORROW.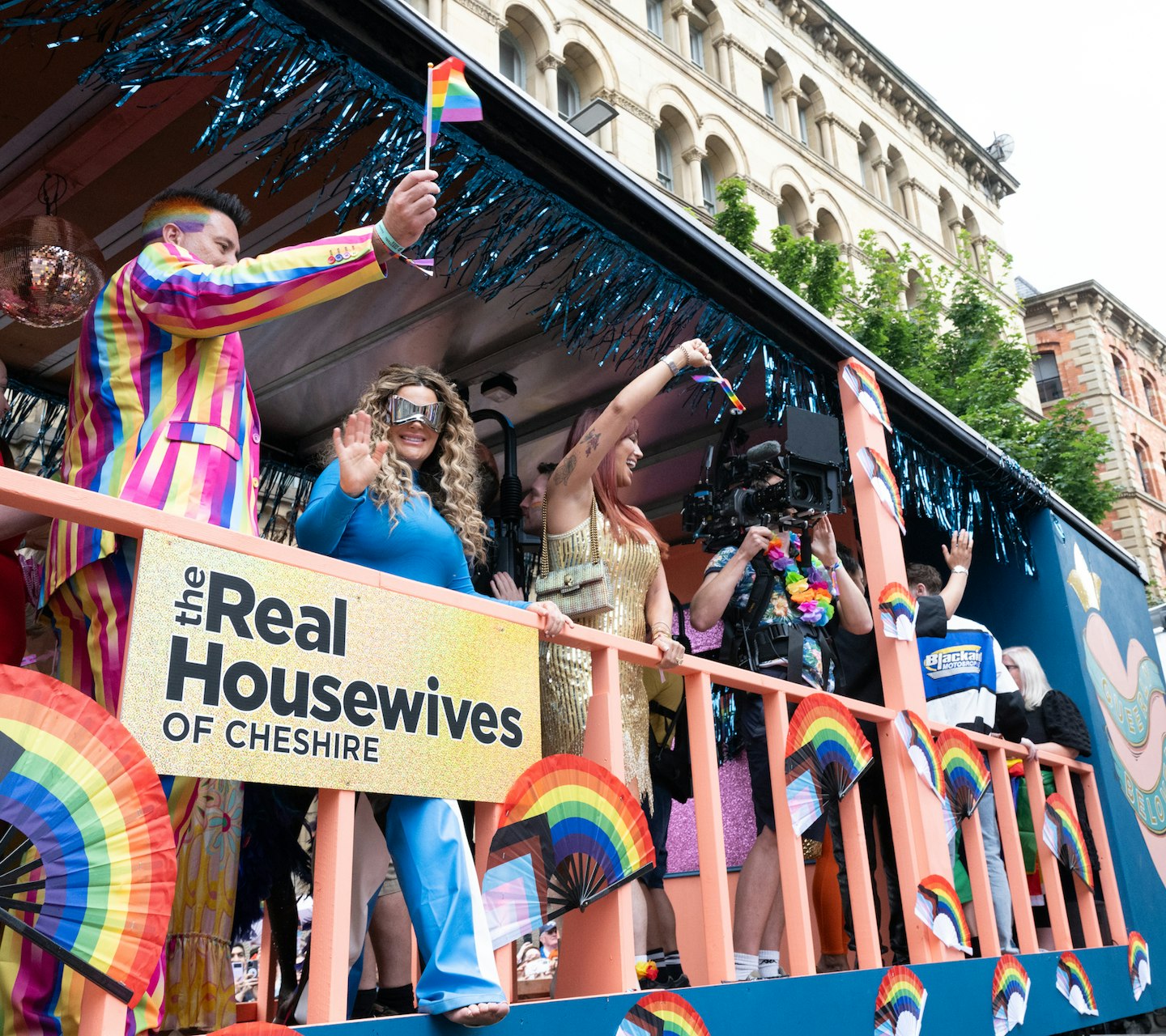 Who is Lauren Simon?
Lauren Simon is one of the OG Housewives of Cheshire, joining the cast for series one way back in 2015 along with the likes of Tanya Bardsley, Leanne Brown and Dawn Ward.
How long as Lauren Simon been on RHOC?
Lauren has been on the show since it's premiere in 2015, taking a break for seasons nine and ten and returning for series 11. She has appeared on the show serving up that main character energy ever since.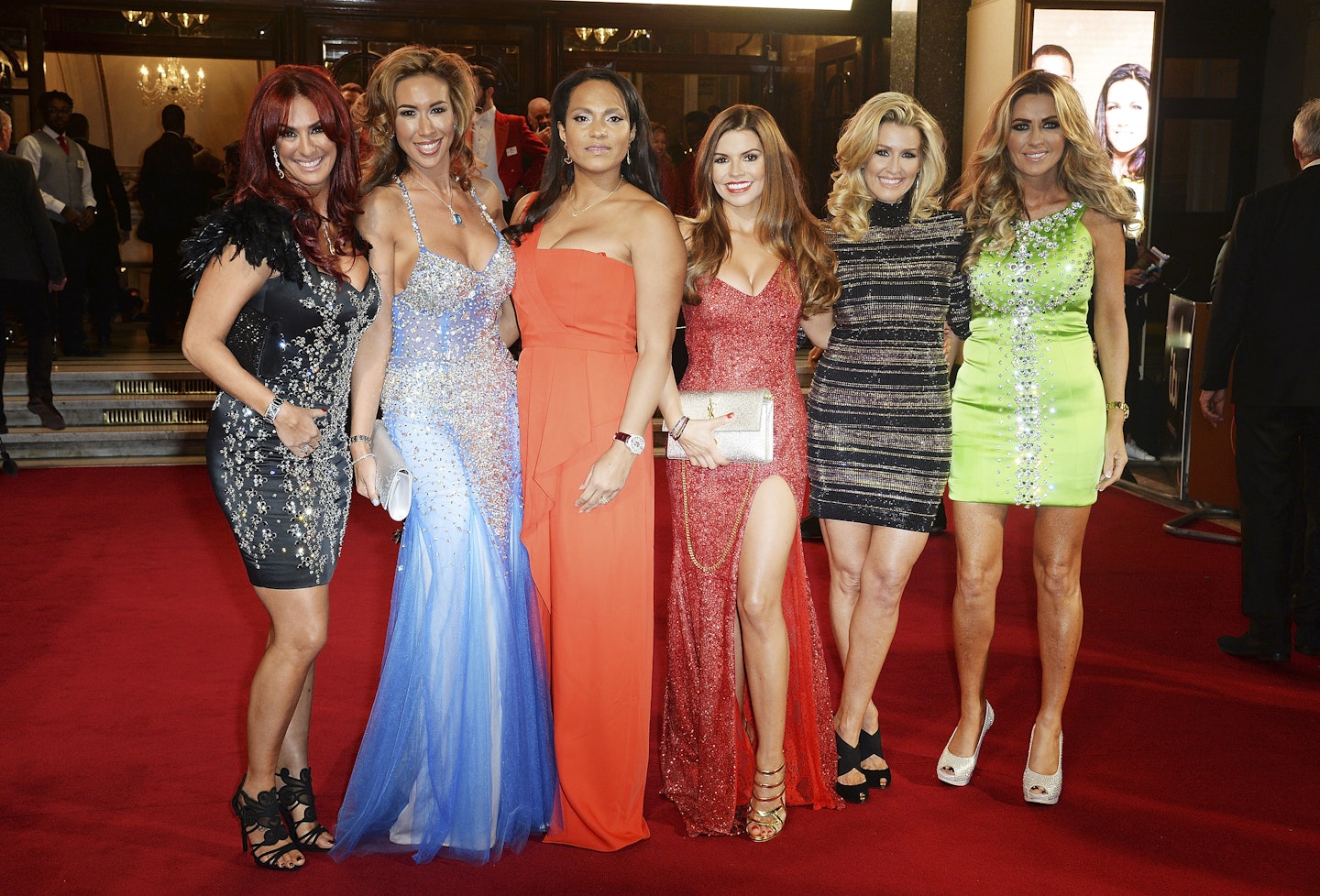 Why did Lauren Simon leave RHOC?
Speaking after the press shots for series nine were released, Dawn Ward said, "Lauren has some personal stuff going on.
"Lauren's an amazing person, I am missing her to bits. I speak to her daily but she has other commitments at the minute that she needs to concentrate on.
"She will be sadly missed, but I am sure we haven't seen the last of Lauren."
Is Lauren Simon married?
Lauren was married to property developer Paul Simon for 13 years, but shortly after she made her debut on the show the couple split.
Come series 9, she revealed, "I took a year off filming to try and finalise the divorce, but the plan was always to go back to the show."
"I just needed to take some time off to sort myself out because it was a huge life change. The divorce battle is sadly still ongoing, but it felt like the right time to go back for me," she told OK! magazine.
"I've had a three and a half year hellish divorce battle, so I really needed a year off to relax. I've just been hiding away, being healthy, going to the gym, practising lots of mindfulness and reading self-help books.
"I needed to look after me, and put myself first. The show is full on and I didn't feel like I could give it 100 per cent last year."
What happened with Lauren Simon and a ghost?
During an episode of the Real Housewives of Cheshire, Lauren claimed that she had sex with a ghost but they "dumped her".
While visiting a psychic, with her co-star Nicole Sealey, she said, "I have to admit something really weird. I've had sex with a ghost.
"I actually properly had sex. I knew it wasn't a dirty dream because it was too real, like something was touching me.
"And I have had that before where I feel like somebody's holding me down and I can't get up."
She then added, "This particular ghost that came and had sex, it happened twice, it was a very bizarre feeling but he never came back."
Just one example of Lauren being nothing short of TV gold.
How old is Lauren Simon?
Lauren was born on 21 March 1975, which makes her 48 years young. If she doesn't film her (no doubt) spectacular 50th for the RHOCheshire we quit.
Does Lauren Simon have kids?
Lauren is proud mum to her two daughters, Gigi and Kika, from her marriage to Paul.
What is Lauren Simon's job?
Lauren is a reality star, influencer, and perfumier. She is also a business owner; she runs Lauren Stone Collections which sells everything from boujie candles to perfumes for pups.
WATCH: 'Every Lisa Vanderpump Moment Is Iconic': Kenya Moore Spills Real Housewives Of Atlanta Secrets