Big Brother is back!
Now, we're Closer, which means we've written that phrase a fair few times over the years, but we have to say, there's something about the news of this reboot, in particular, that has got us feeling all excitable and nostalgic; as if 2001 was just yesterday.
New tab: Gemma Owen was two years away from being born in 2001, btw. We learned that this morning, and don't want to suffer alone.
Rumours about a possible Big Brother return have been doing the rounds for a fair few months now, but during an ad break for the Love Island 2022 final (one of the rare ones we weren't going for a wee, thank God), ITV teased that not only had they got their mitts on the rights to the daddy of all reality shows, but the show would be returning to its new home at ITV2 and ITVX in 2023. An exact date is yet to be given, but we can only assume it's going to fall somewhere in between Winter Love Island and Love Island in the summer, which we think means ITV now owns our souls henceforth.
ITV said the following about the new series, "A new cast of carefully selected housemates, from all walks of life, will take up residence in the world's most famous reality TV home for up to six weeks, with cameras capturing their every move, and the nation following every twist and turn.
"The action will all play out under the roof of the iconic Big Brother house, which will be given its own contemporary new look ready for this reimagining of the show. Clever tasks, nail-biting nominations and live evictions will be back, with the public once again playing a crucial role, voting throughout the series and ultimately determining the winner, who will walk away with a life changing cash prize."
The upcoming 2023 series on ITV2 and ITVX will mark the first time Big Brother returns to UK screens in almost five years.
Remember Celebrity Big Brother 2018?
The last ever series of Celebrity Big Brother aired in summer 2018 and despite its waning viewing figures, the #drams was just as explosive as ever.
Dan Osbourne and Gabby Allen were among the Celebrity Big Brother 2018 contestants and those of you who remember those affair allegations probably thought the show would be all about the reality TV twosome. Oh, how wrong we were.
There was SO much more to the final series than them. Stormy Daniels decided to quit the show just moments before she was meant to enter the house, CBB bosses kicked 'Human Ken Doll '- aka Rodrigo Alves - out of the house for "serious inappropriate behaviour" and Roxanne Pallett accused Ryan Thomas of punching her before she walked out of the house, after which she became "the most hated girl in Britain".
We would say that the series saw enough drama for 21 series, but having been glued to the edge of our seats since 2001, we know there's always drama in the CBB house.
Here's the best tantrums, bust-ups, meltdowns and jaw-dropping moments from Celebrity Big Brother.
Check out: the most outrageous moments in CBB history
Celebrity Big Brother's most outrageous moments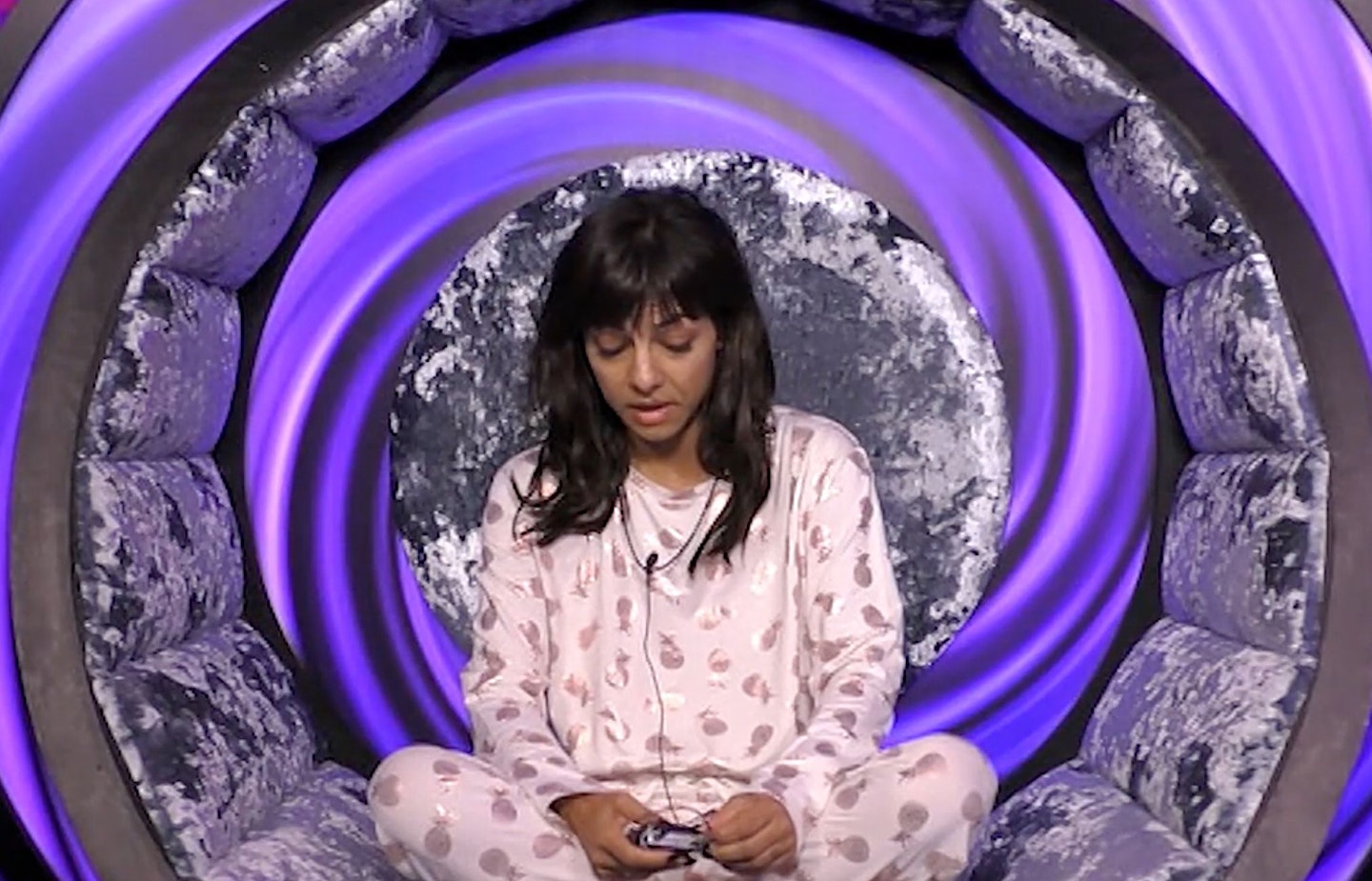 1 of 31
CREDIT: Channel 5
Roxanne Pallett accused Ryan Thomas of punching her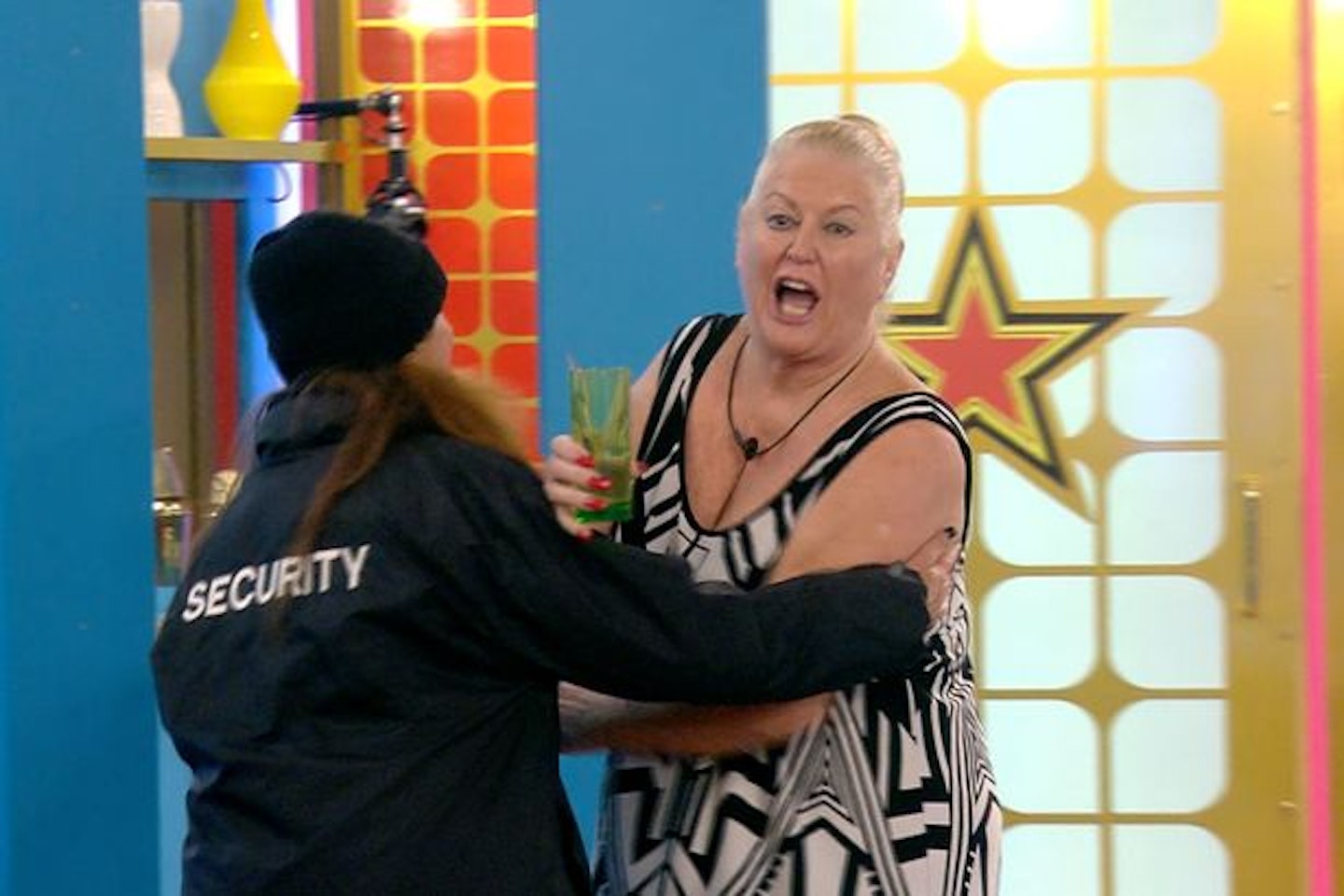 2 of 31
CREDIT: CBB
Kim Woodburn's explosive row
Security entered the house in 2017 to escort Kim Woodburn out, following an explosive row with her housemates.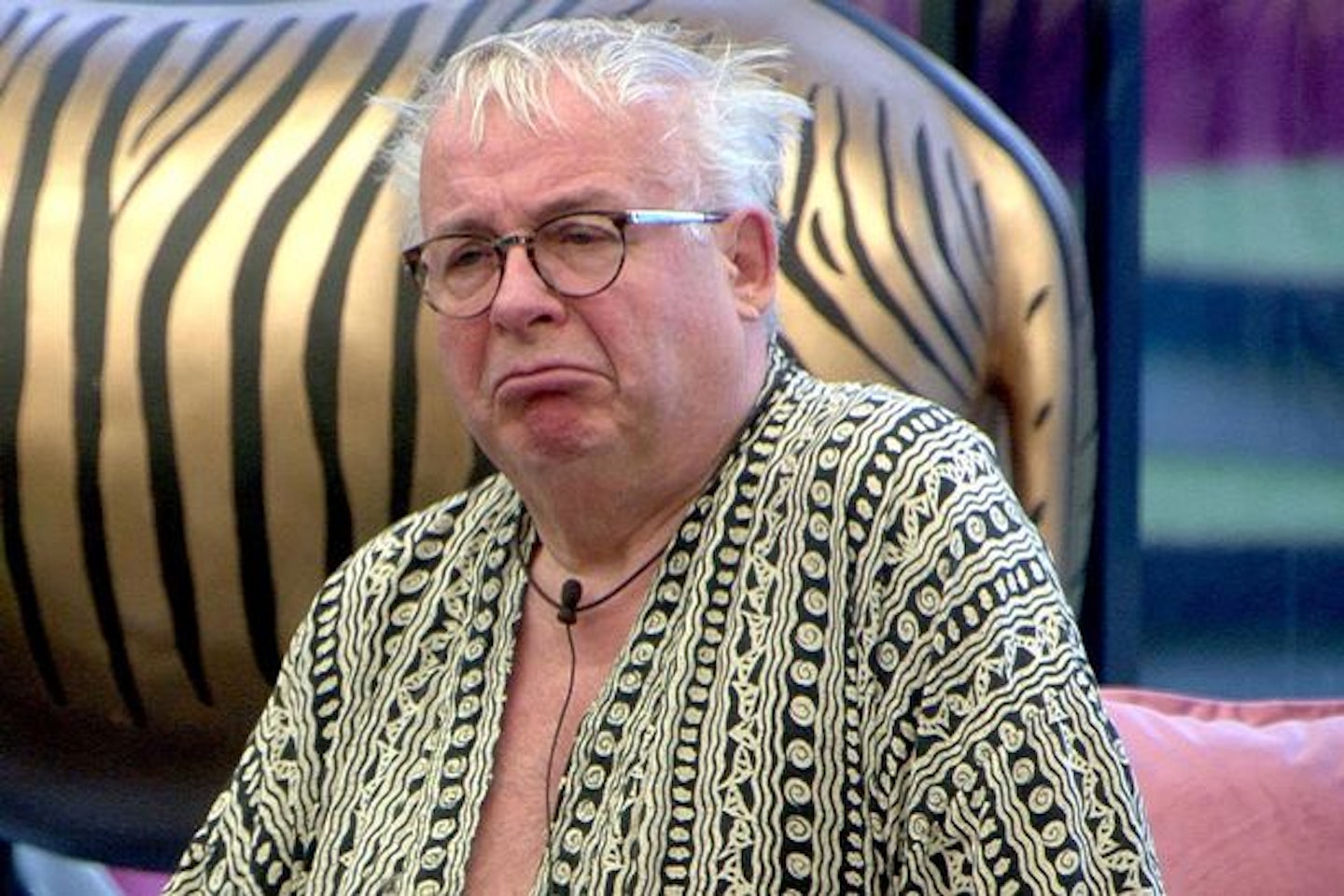 3 of 31
CREDIT: CBB
Christopher Biggins' shocking removal
In 2016, Christopher Biggins was removed from the house after making bi-phobic and anti-Semitic comments.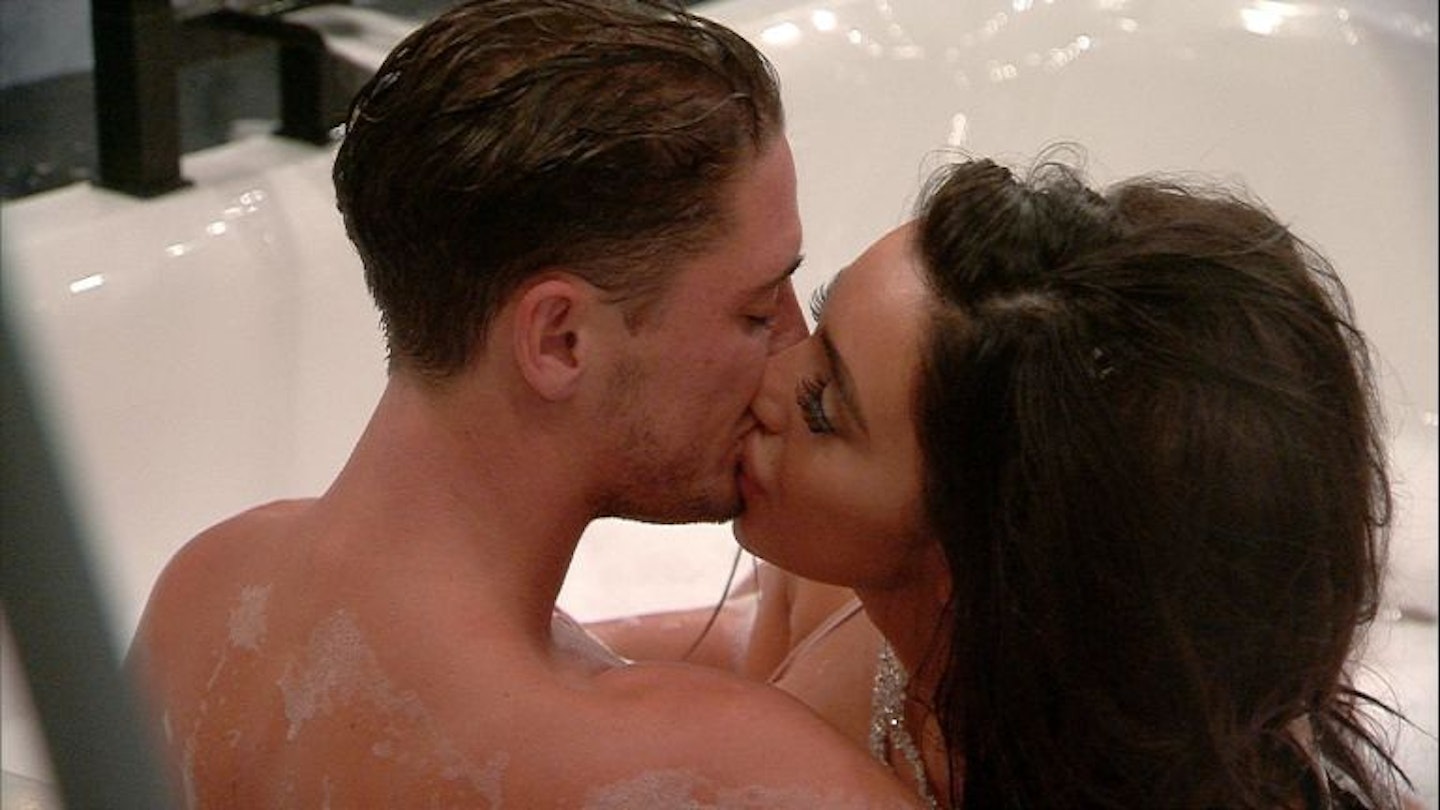 4 of 31
CREDIT: CBB
Stephen Bear and Chloe Khan's bathroom saga
In 2016, Stephen Bear told Chloe Khan he wanted to "f**k her in the bathroom" while the pair got intimate after locking themselves in the bathroom... The noises were quite something.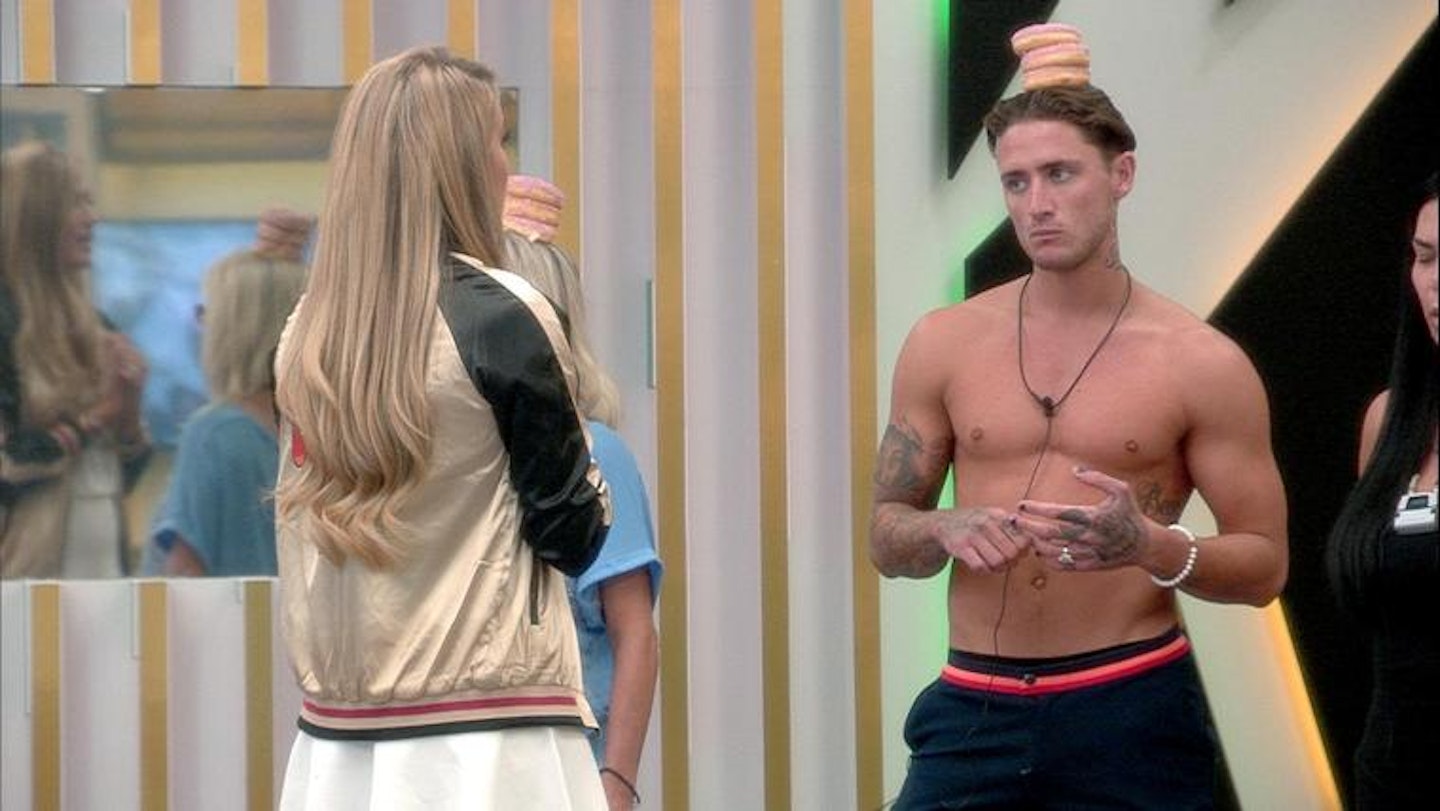 5 of 31
CREDIT: CBB
Stephen Bear's love affair
Then Stephen Bear's girlfriend entered the house to confront him while he balanced some donuts on his head. Peak.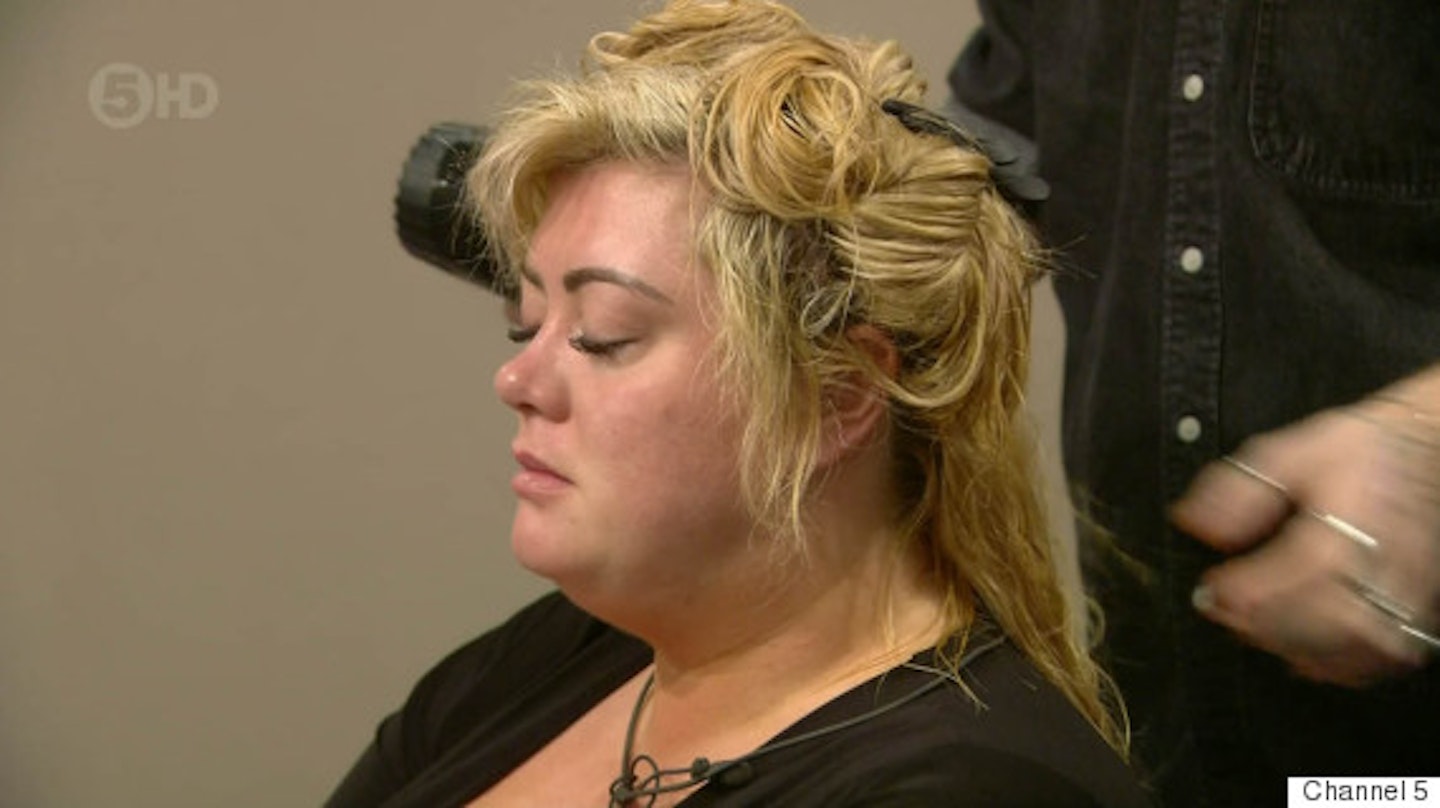 6 of 31
CREDIT: CBB
Gemma Collins' controversial decision
In 2016, Gemma Collins chose to have a professional blow dry at the expense of her fellow housemates losing out on hot water and the use of hair appliances for the day.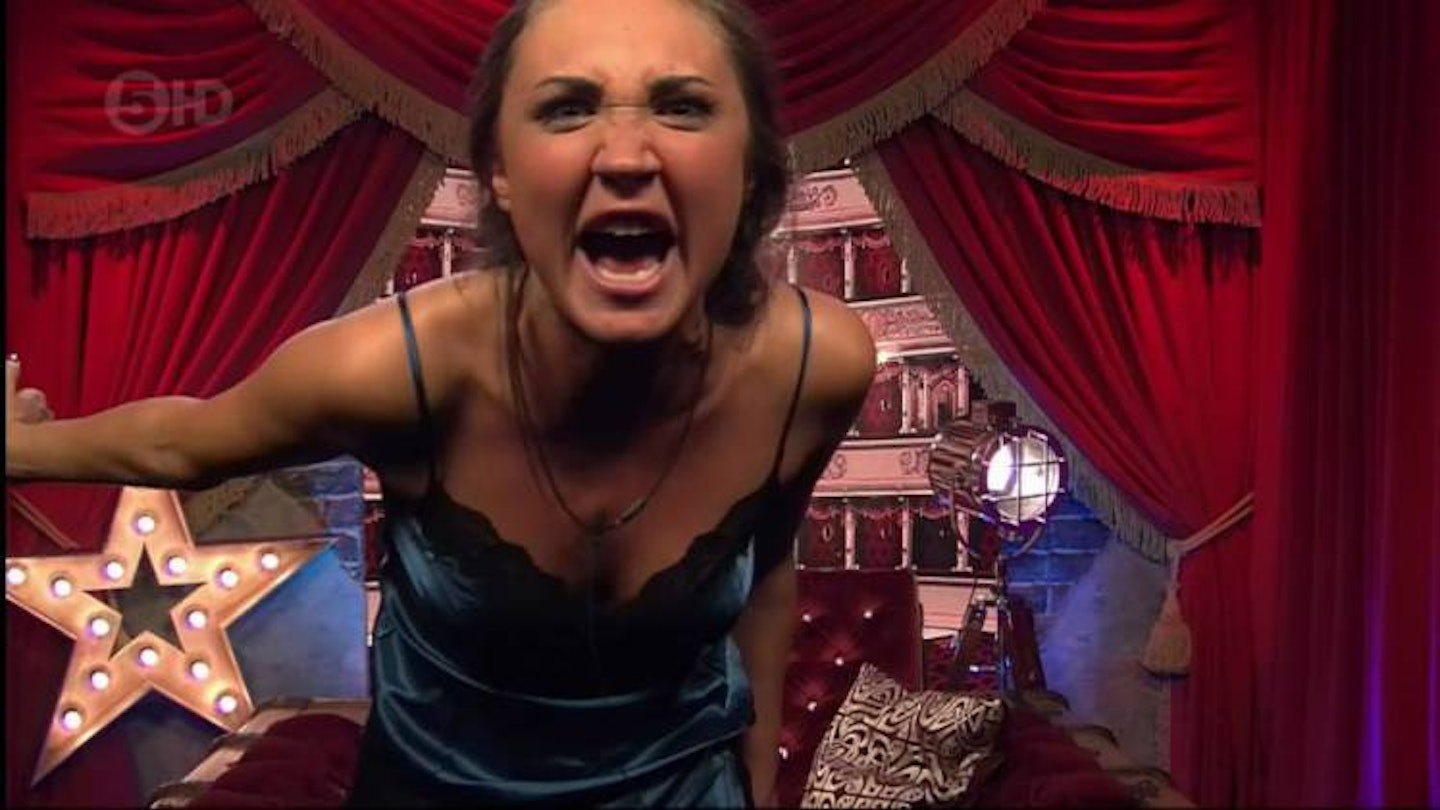 7 of 31
CREDIT: CBB
Megan McKenna's meltdown
In 2016, Megan McKenna's drunken meltdown got her removed from the house by security.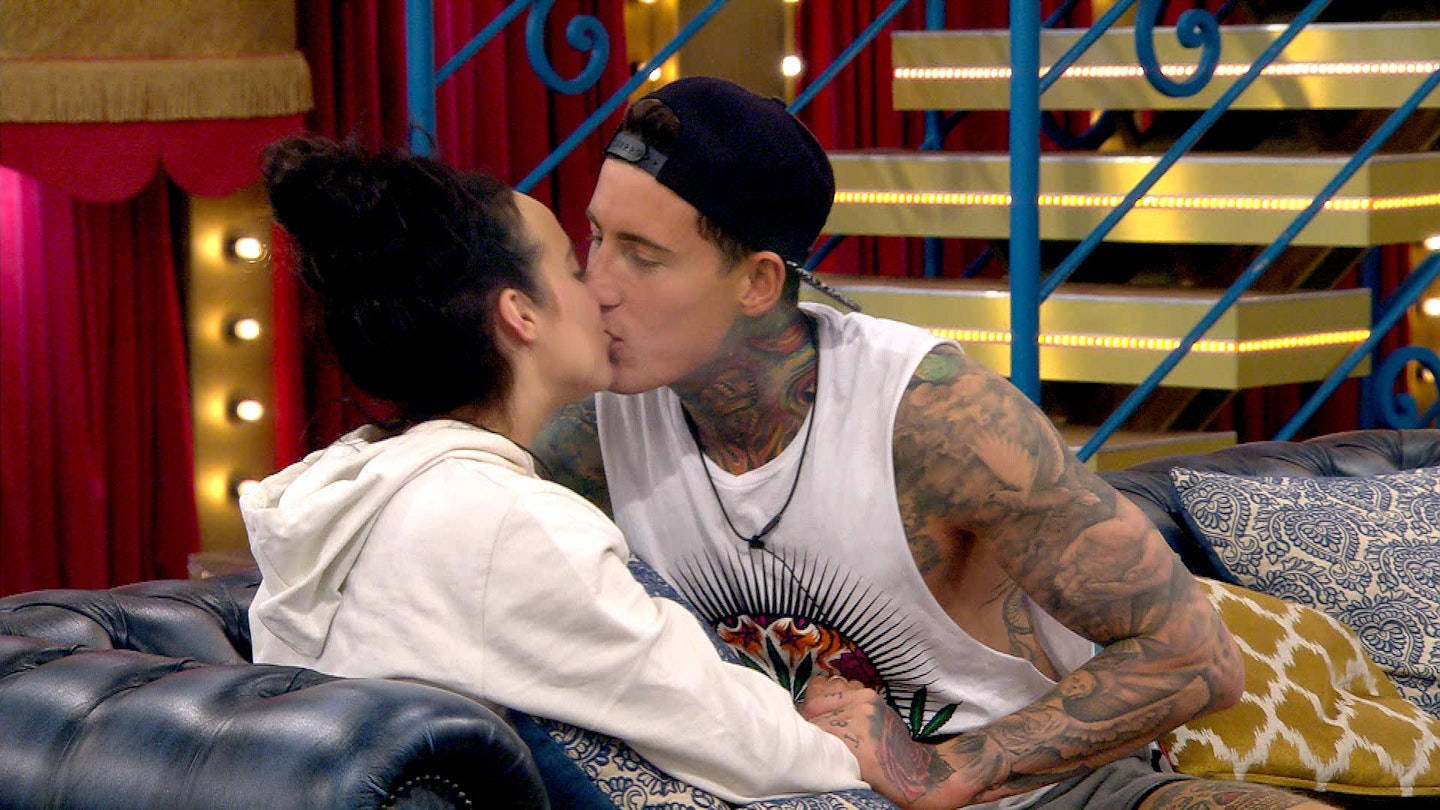 8 of 31
CREDIT: CBB
Stephanie and Jeremy's romance
In 2016, Stephanie Davis publicly cheated with Jeremy McConnell, while her boyfriend tuned in to watch...awkward.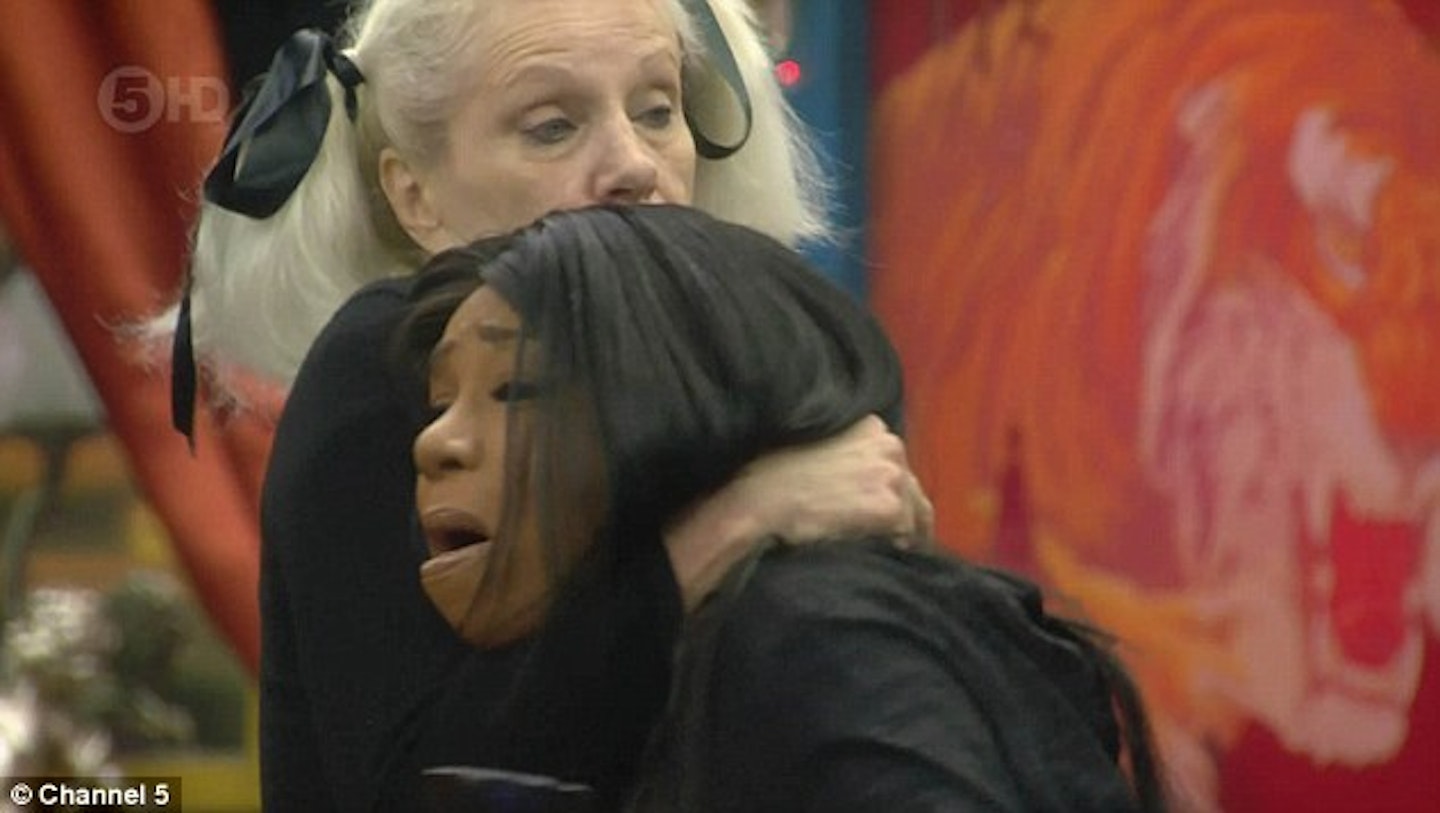 9 of 31
CREDIT: CBB
'David's Dead' confusion
In 2016, Tiffany Pollard was hysterical after mishearing Angie Bowie's news that her husband David Bowie had died, and mistaking him for her fellow housemate David Gest.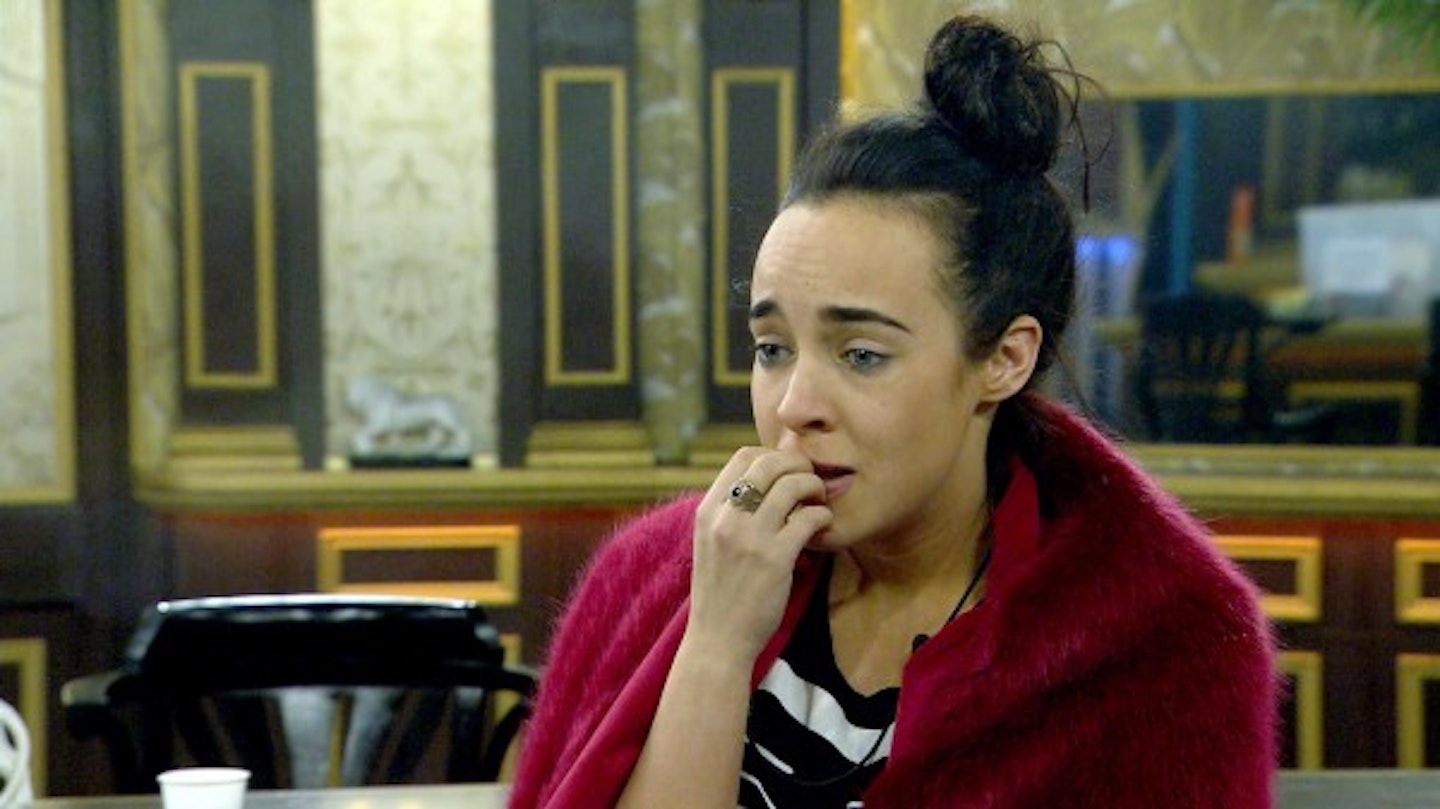 10 of 31
CREDIT: CBB
Stephanie Davis' knickers humiliation
In 2016, John Partridge, Christopher Maloney and Darren Day came across Stephanie's dirty underwear and publicly mocked her stains, referring to them as "pigeon s--t".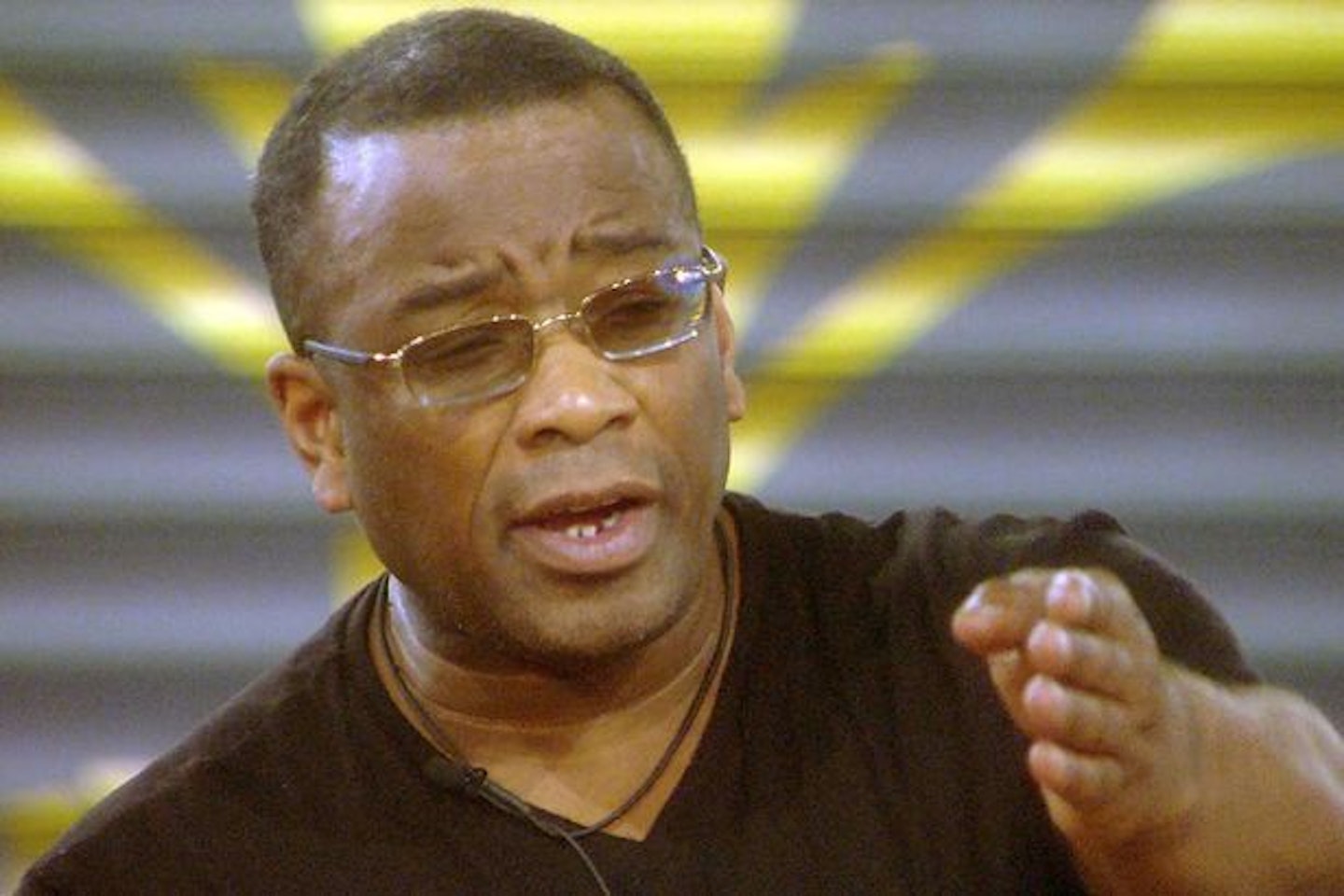 11 of 31
CREDIT: CBB
Winston McKenzie's homophobic slur
In 2016, housemates were left stunned as Winston McKenzie's homophobic views were exposed in a task, as he compared gay adoption to "child abuse".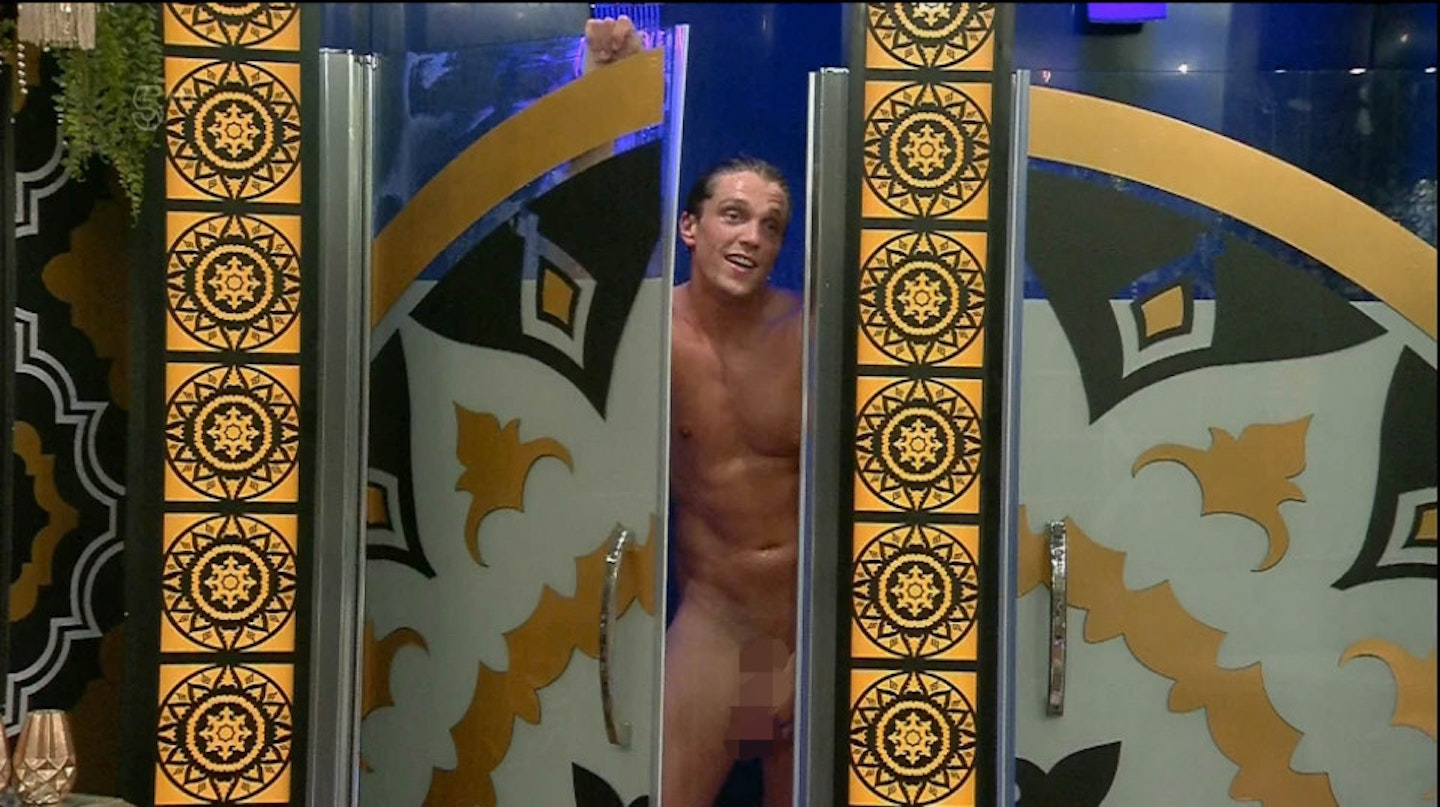 12 of 31
CREDIT: CBB
Lewis Bloor and Marnie Simpson's shower scene
In 2016, Marnie Simpson and Lewis Bloor enjoyed a naked romp in the showers.. Want to see Lewis Bloor's penis? You can!
13 of 31
CREDIT: CBB
Perez Hilton's sexual threats
Perez Hilton repeatedly tells Calum Best he'd "shove his huge dick up your arse" during a heated row in 2015.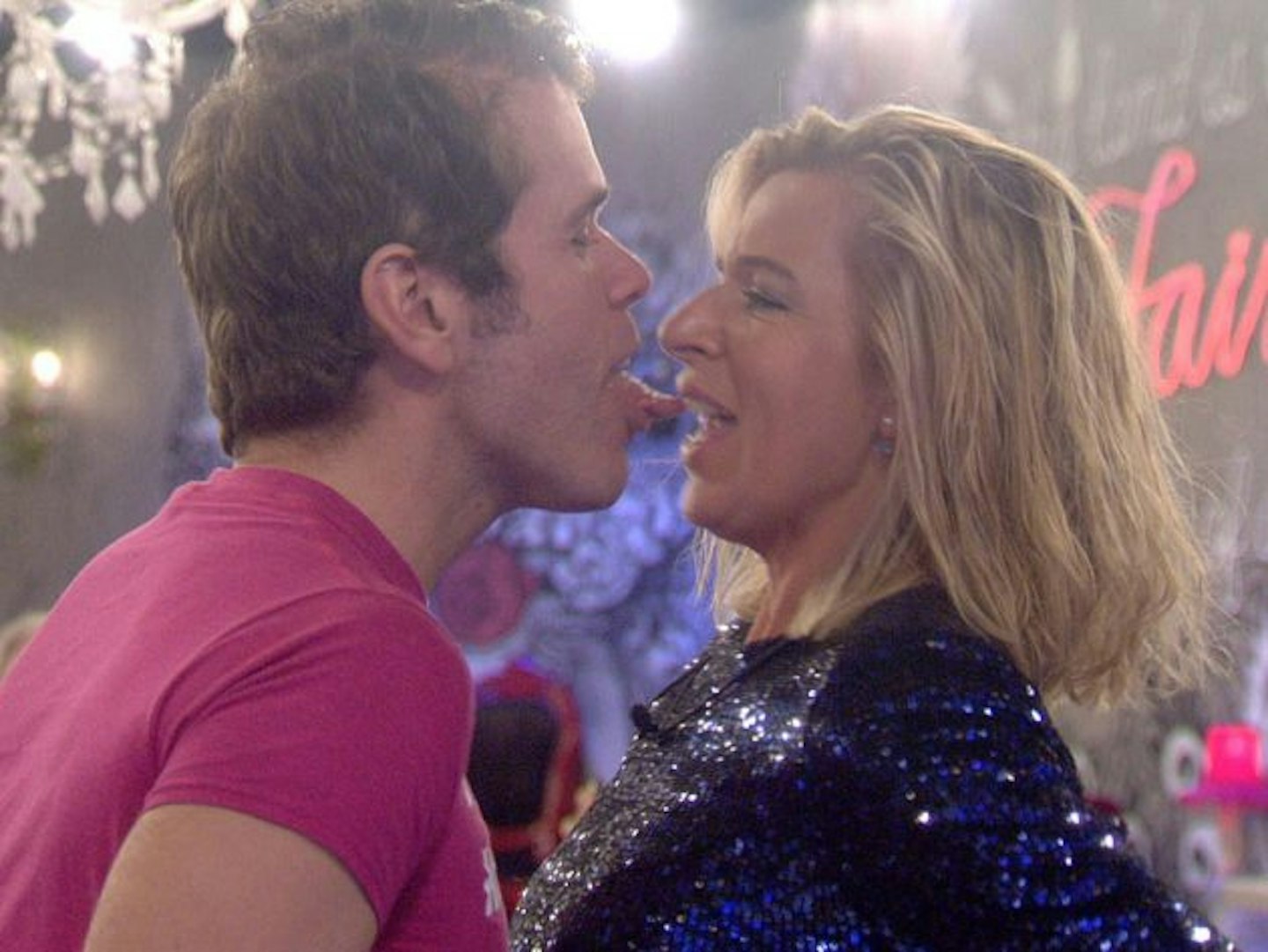 14 of 31
CREDIT: CBB
Perez Hilton harassing Katie Hopkins
During their daily bust-ups in 2015, Perez Hilton tried to lick Katie Hopkins whilst singing "lick it good, suck this d**k just like you should"...charming.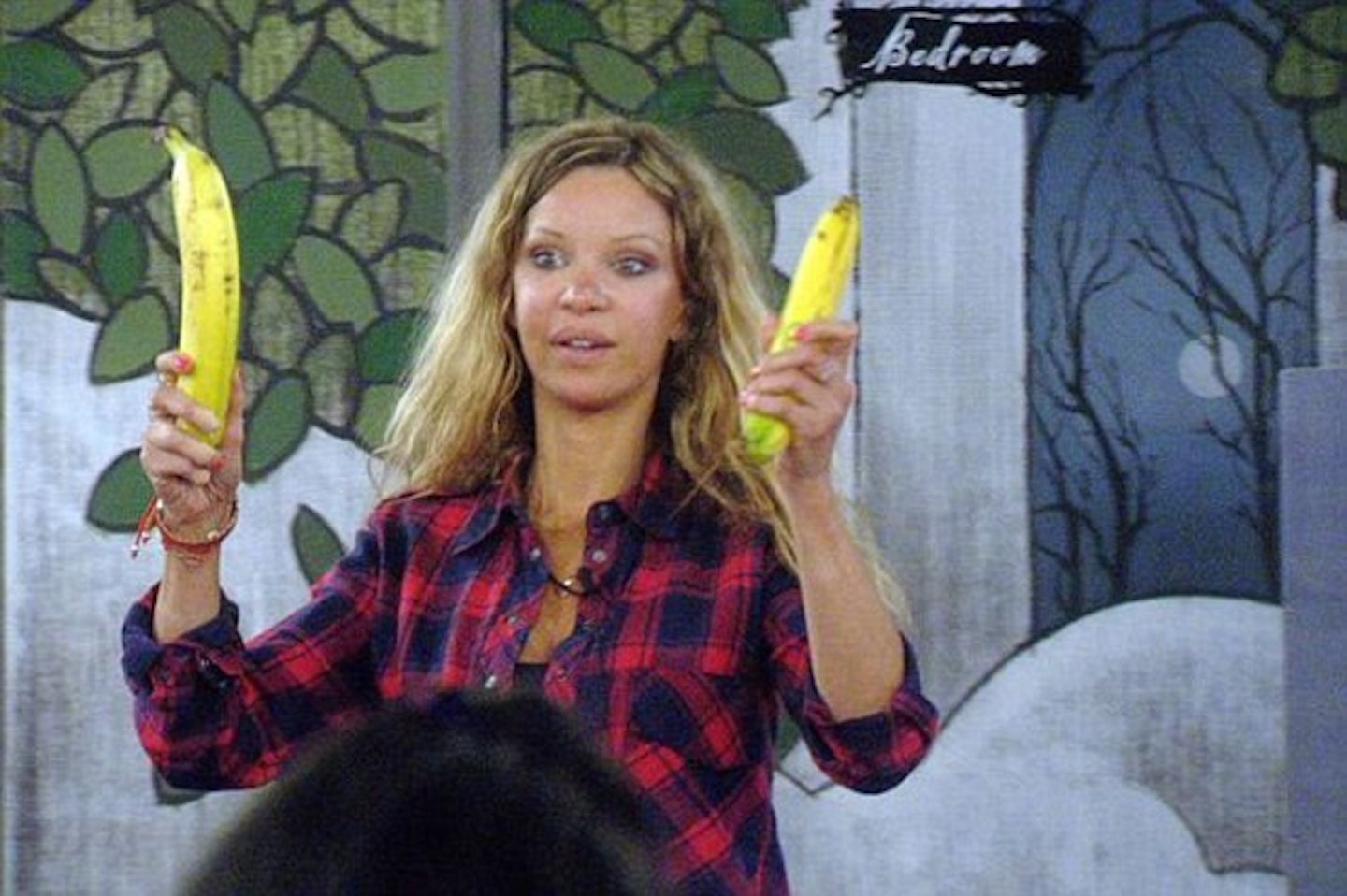 15 of 31
CREDIT: CBB
Alicia Douvall banana-gate
In 2015, Alicia Douvall was left in tears after housemates caught her stealing bananas and hiding them under her bed.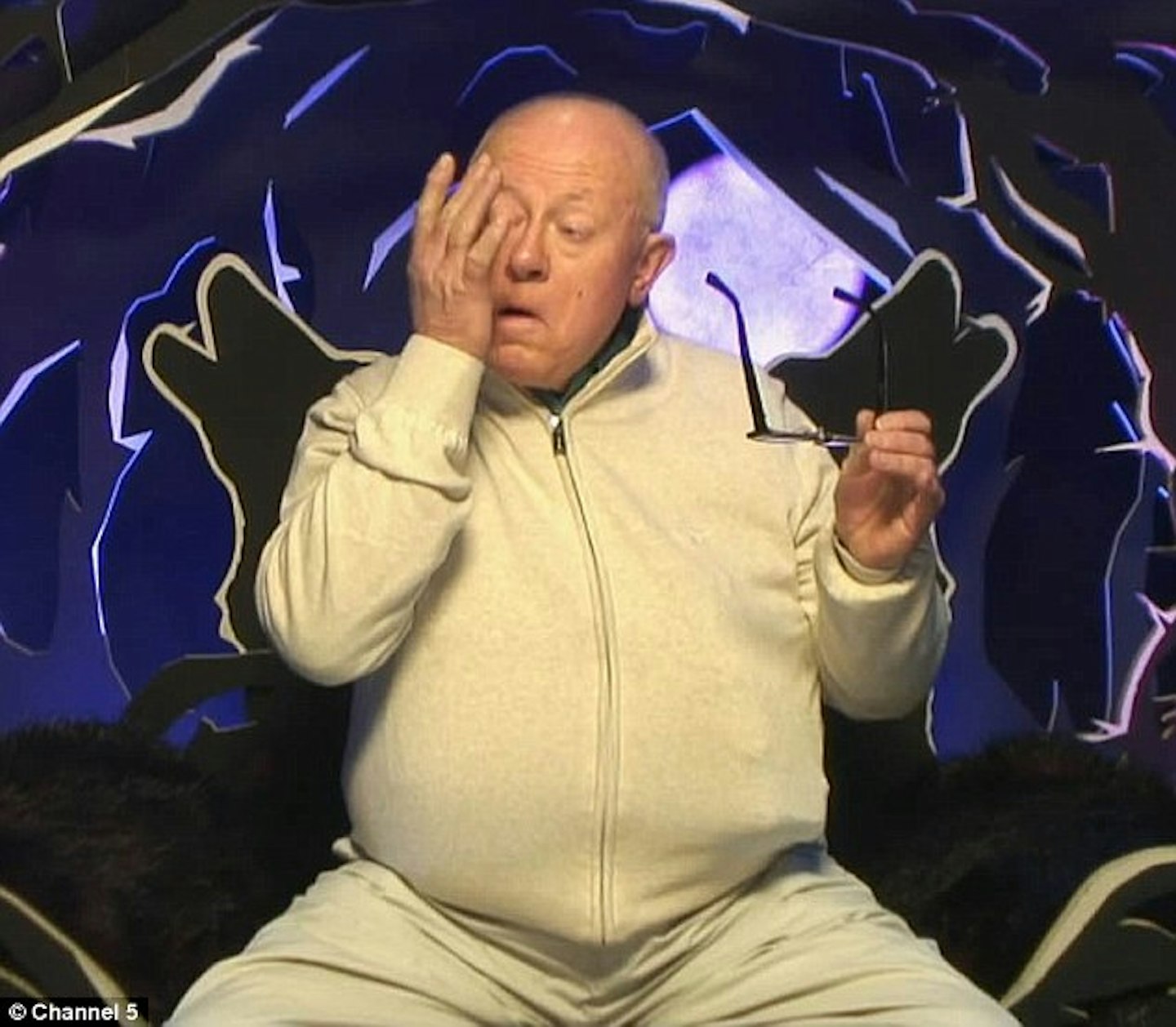 16 of 31
CREDIT: BBC
Ken Morley's racist slur
Ken Morley was removed from the house in 2015 for using the 'n-word' in a heated discussion with Alexander O'Neal.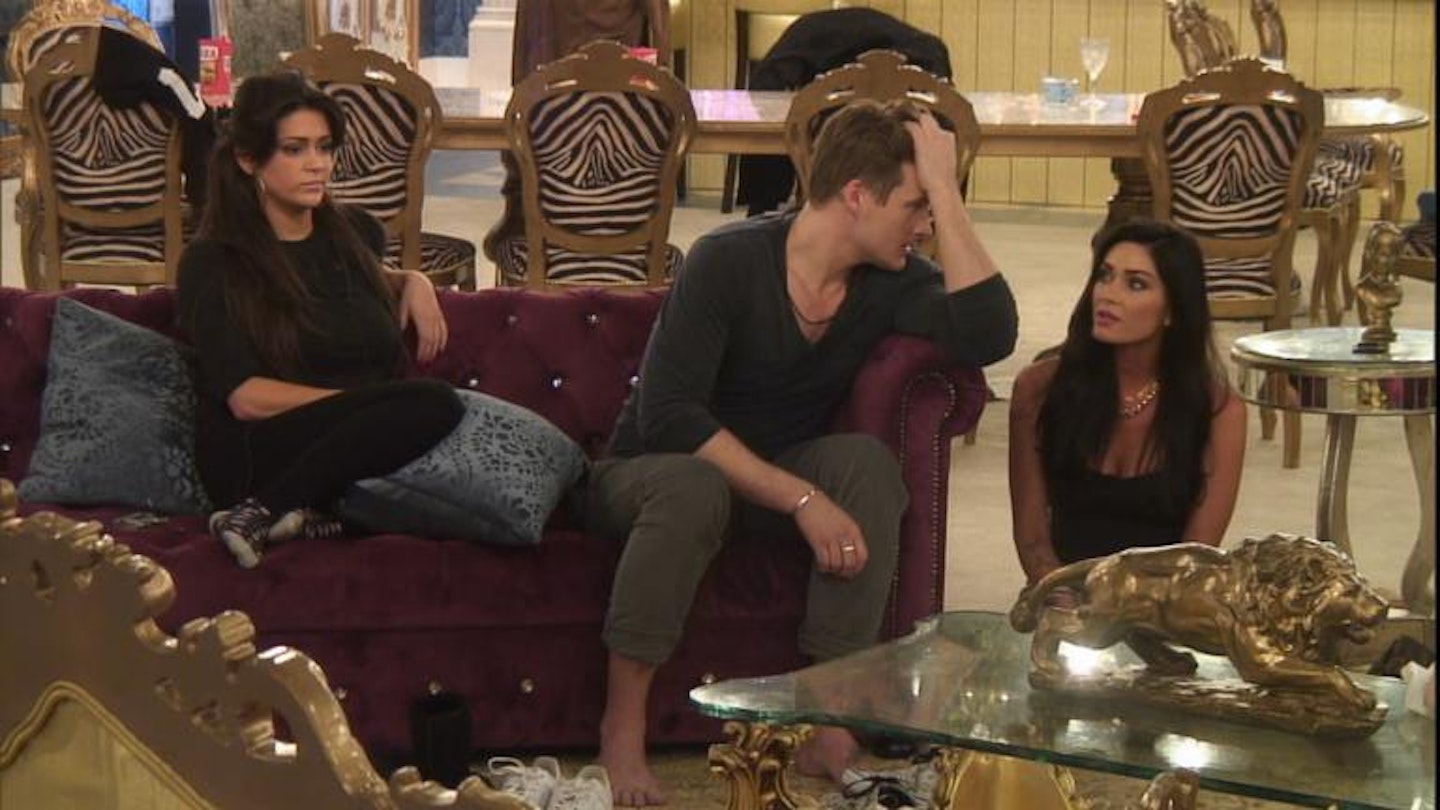 17 of 31
CREDIT: CBB
Lee Ryan, Casey Batchelor and Jasmine Waltz's love triangle
Following her on-screen romance with Lee Ryan, Jasmine Waltz re-entered the house after he'd moved on to fellow housemate Casey Bachelor in 2014.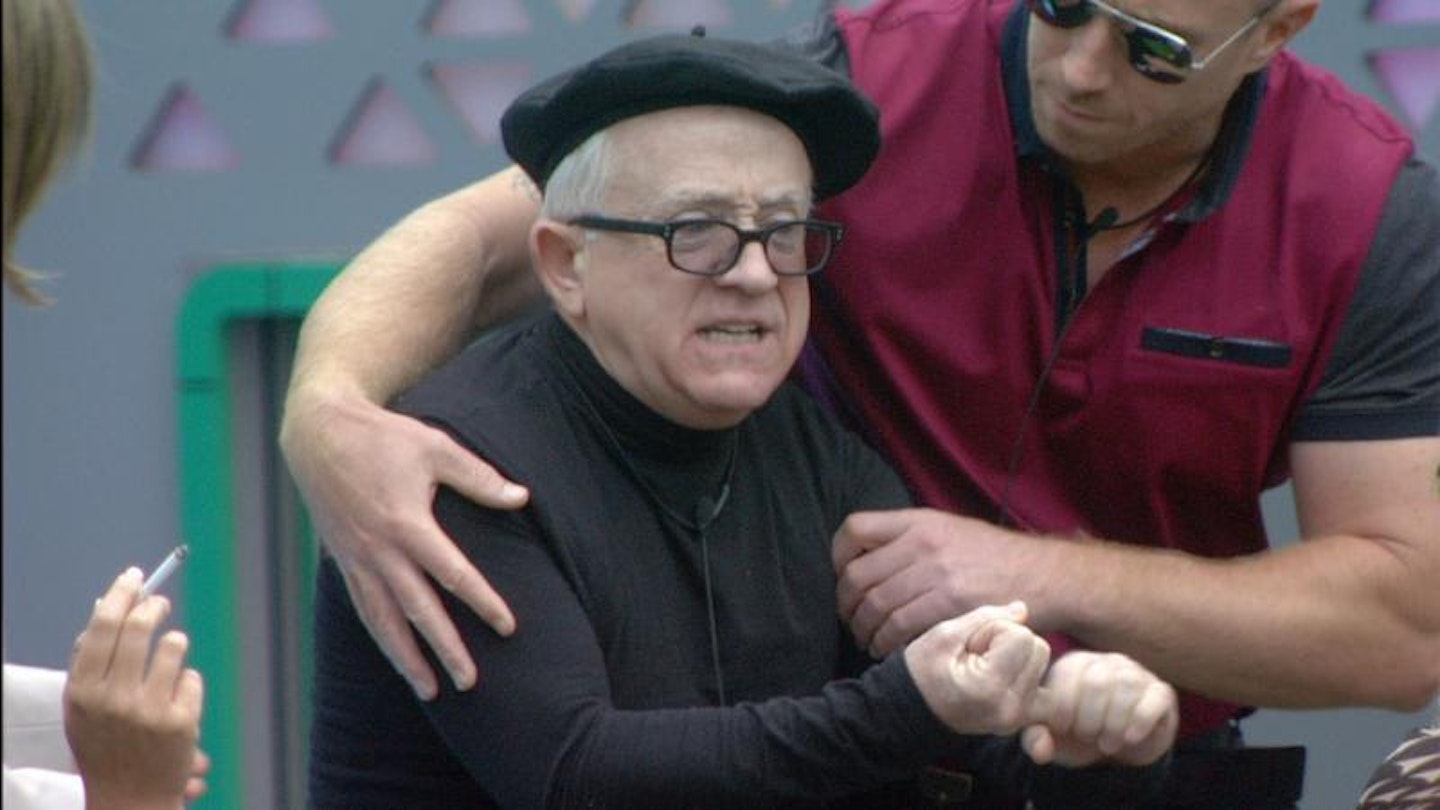 18 of 31
Leslie Jordan's row with Frenchy
In 2014, Leslie Jordan lost his cool with Frenchy after she cut up his underwear, calling her "white trash" and a "stinking French s**t!"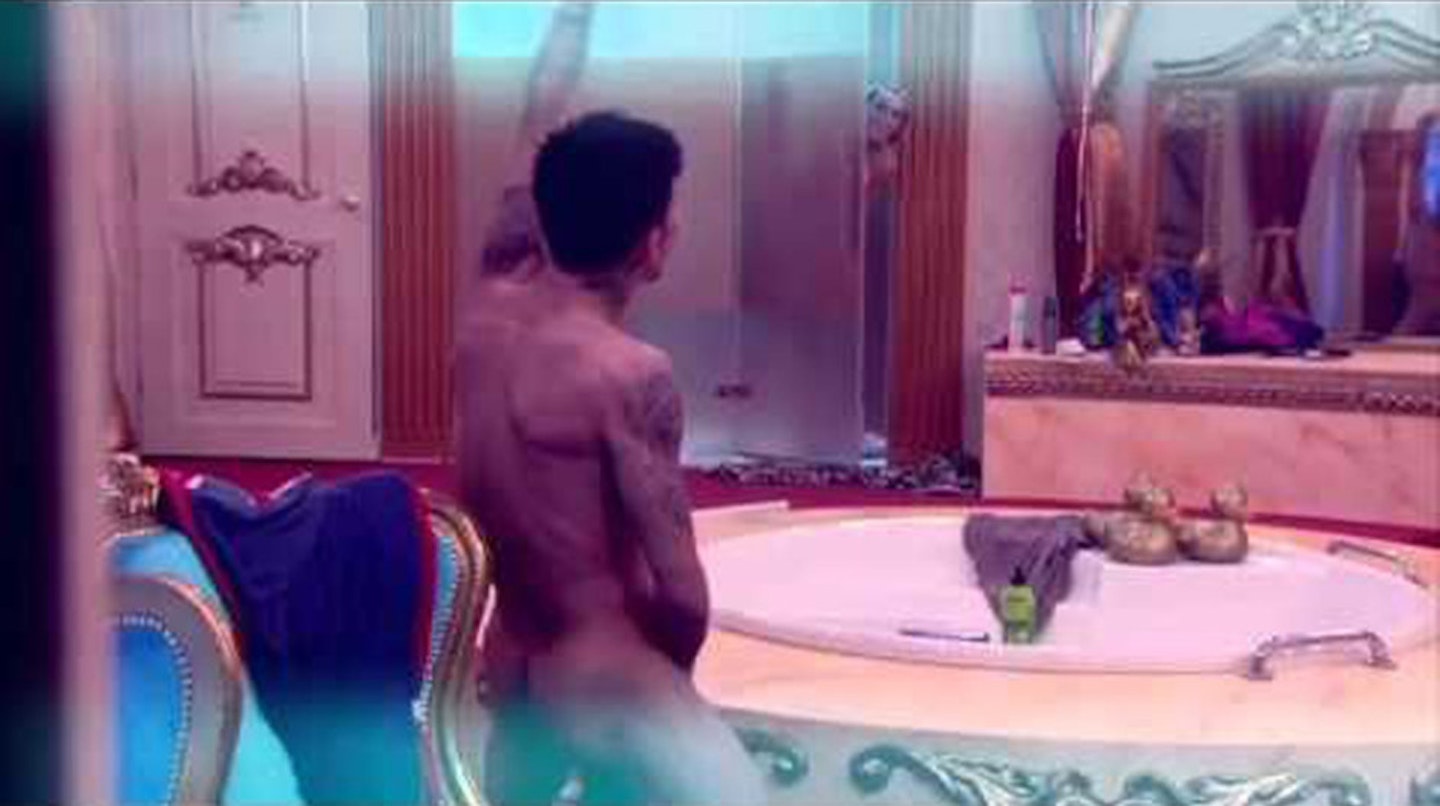 19 of 31
CREDIT: CBB
Dappy's raunchy bathroom scene
Dappy 'windmilled' after jumping in the pool with Luisa in 2014.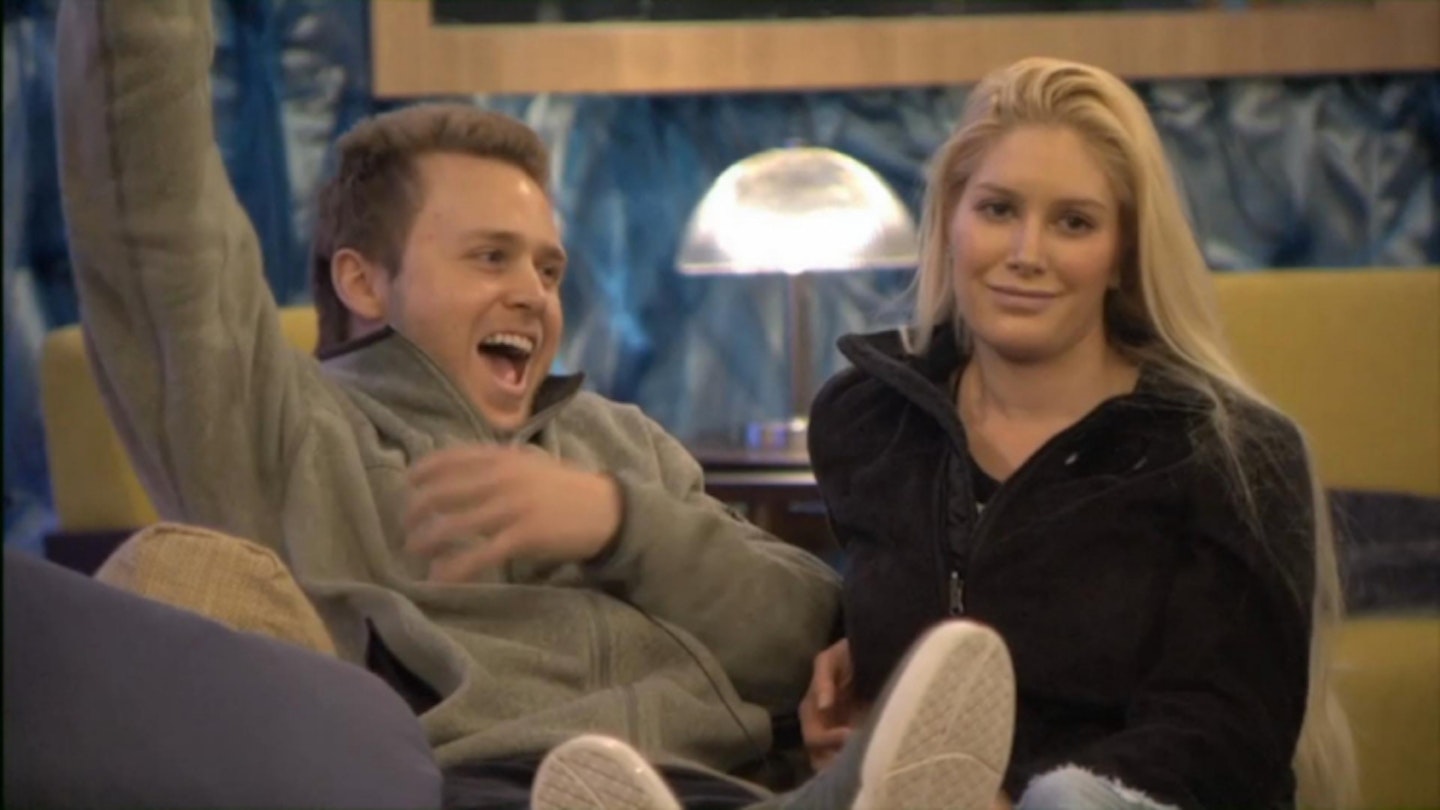 20 of 31
CREDIT: CBB
Spencer and Heidi Pratt's villainous antics
In 2013, Spencer and Heidi Pratt prevented housemate Claire Richards from getting a letter from her children. AND celebrated it.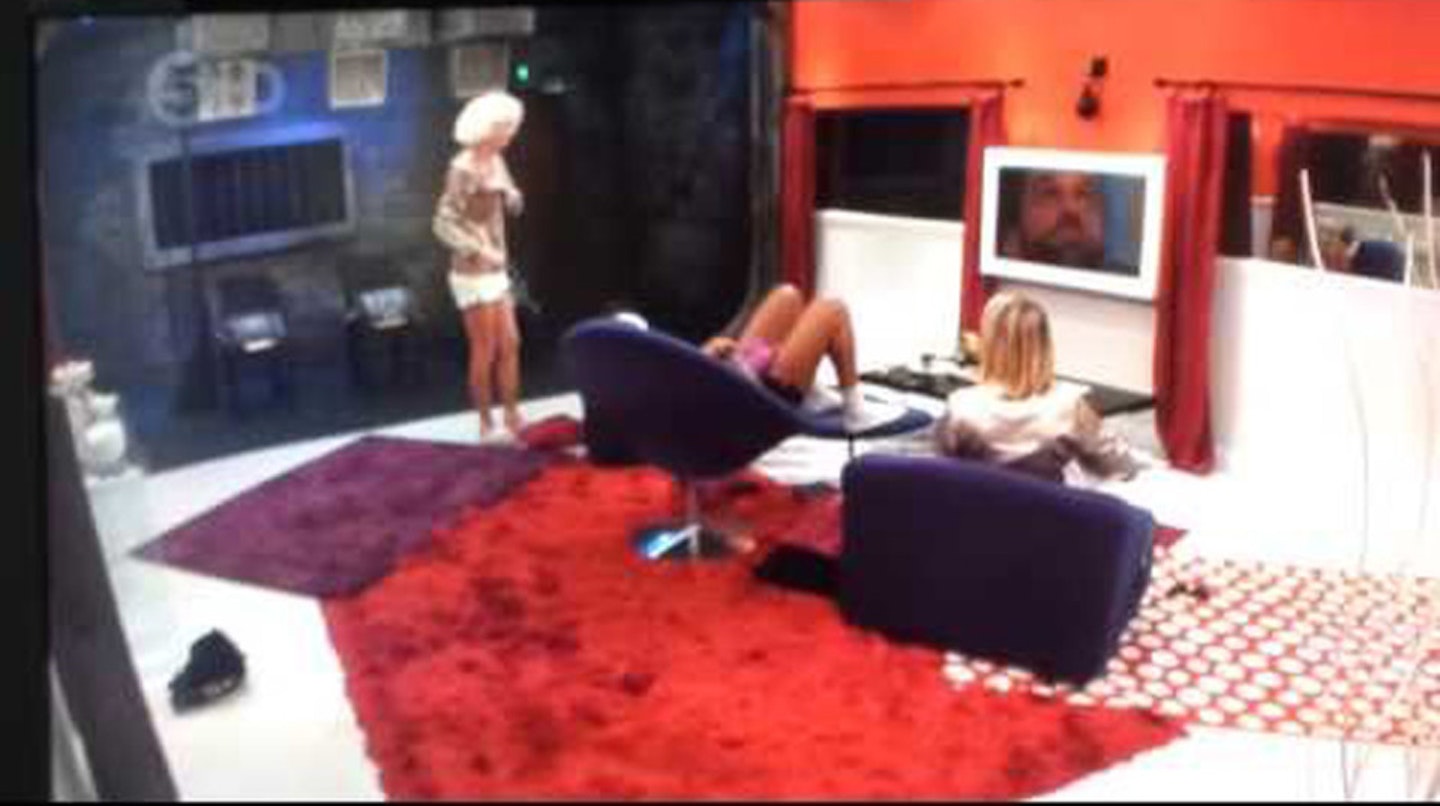 21 of 31
CREDIT: CBB
Lauren Harries falling over 24/7
Lauren Harries constantly tripped over in 2013. How?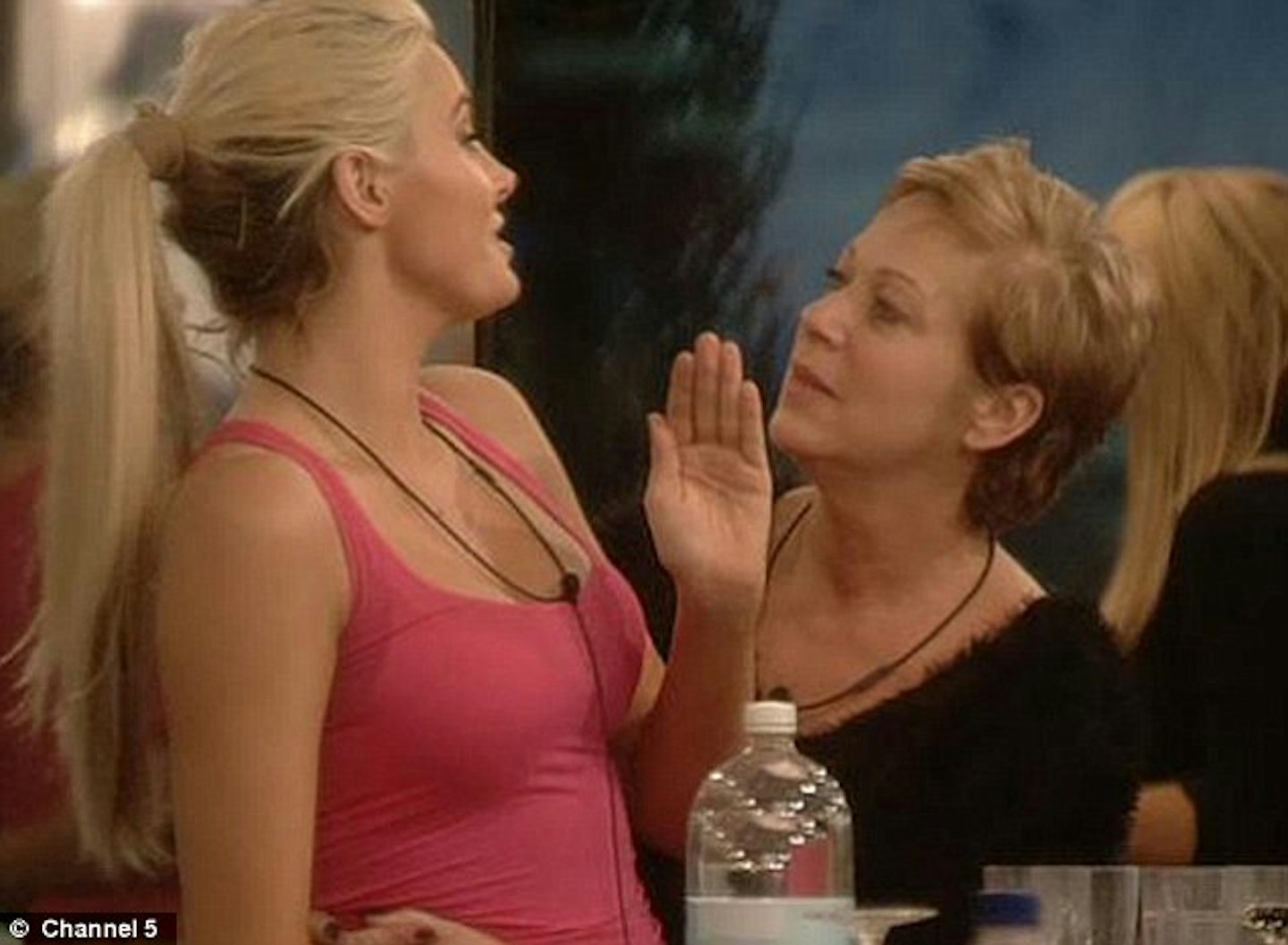 22 of 31
Denise Welch's drunken antics
In 2012, Karissa Shannon threatened to leave and sue the show as a drunken Denise Welch jokingly pulled down her trousers and exposed her bum.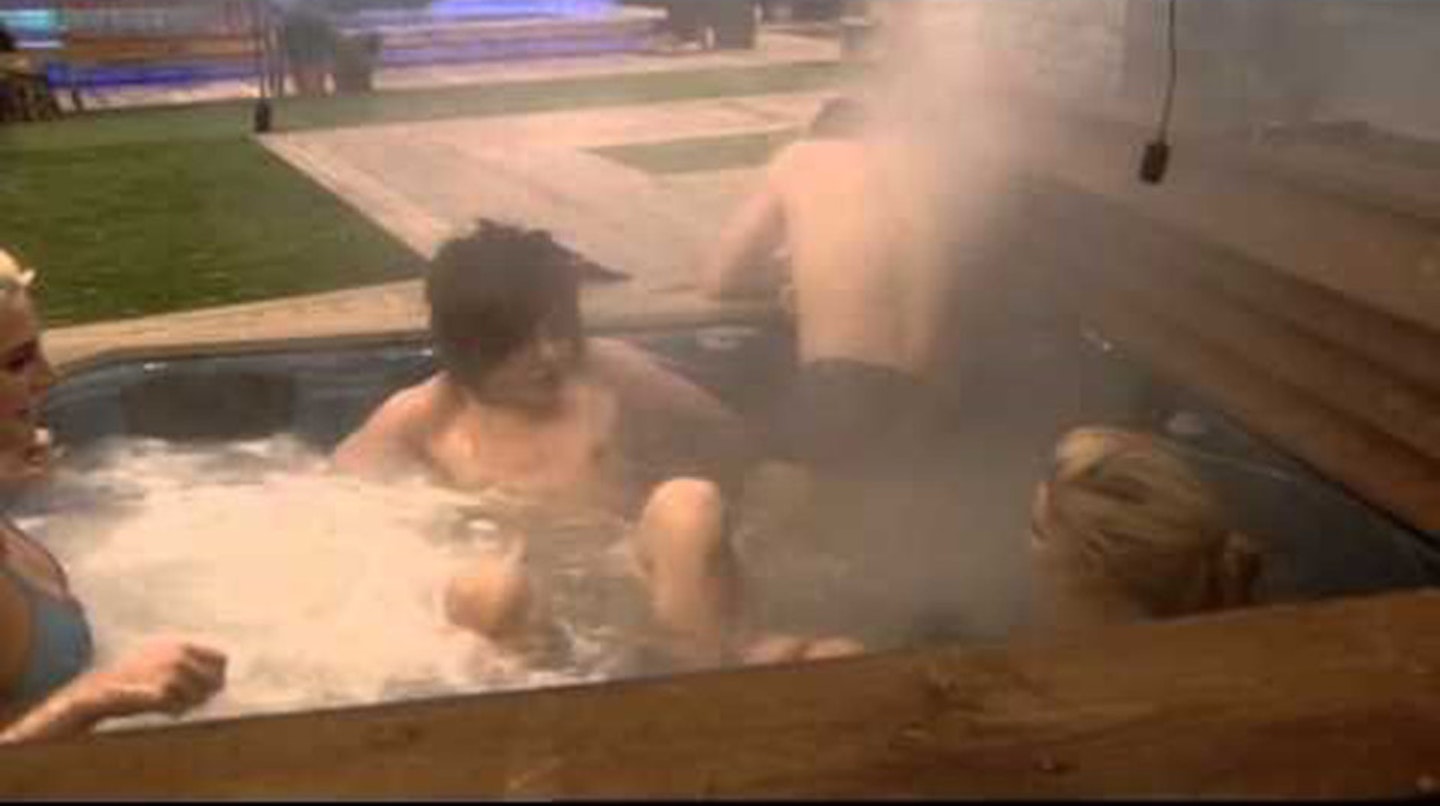 23 of 31
CREDIT: CBB
Frankie Cocozza and Nicola Maclean get steamy in the hot tub
Frankie Cocozza and Nicola Maclean got steamy in the hot tub in 2012.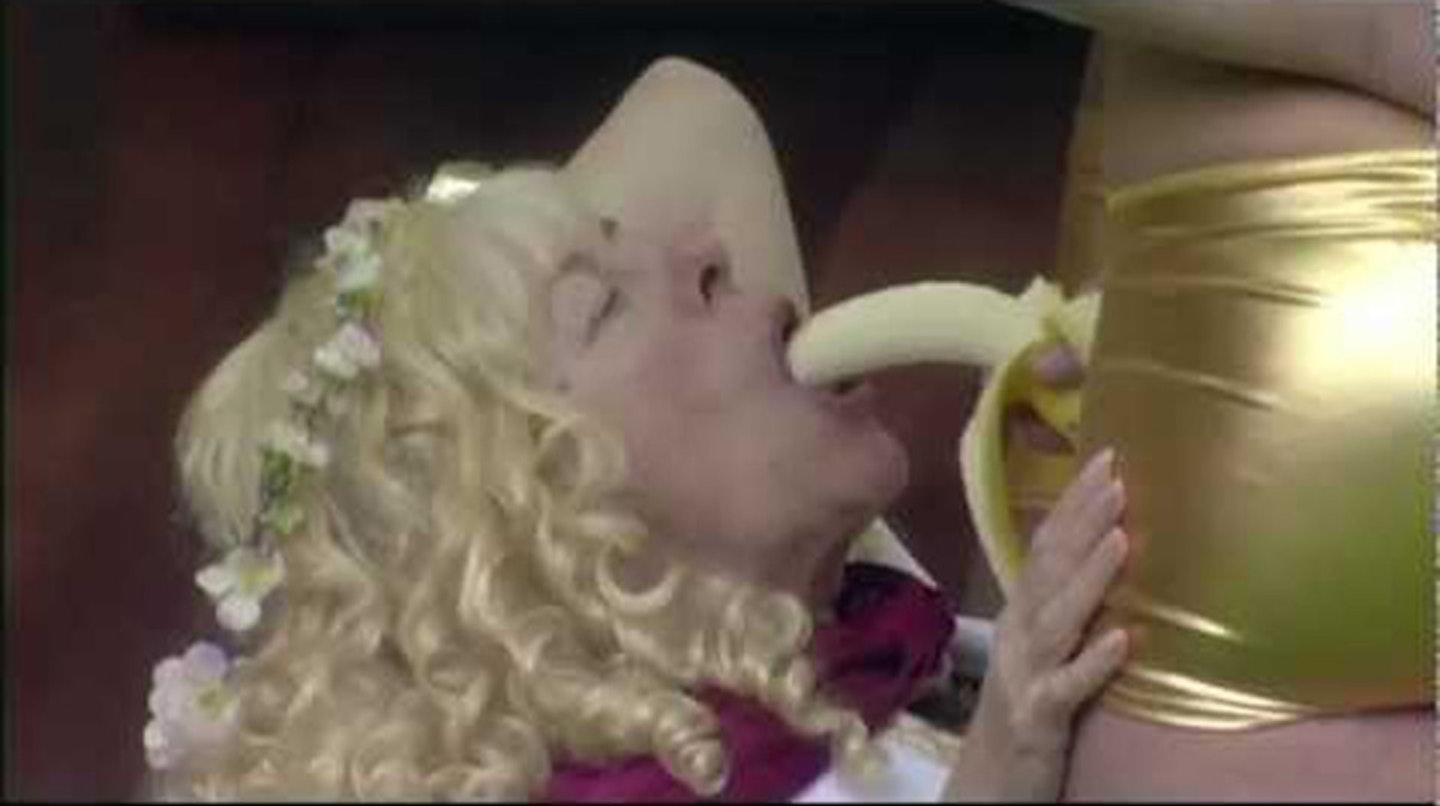 24 of 31
CREDIT: CBB
Julie Goodyear's banana scene
Julie Goodyear got a little too personal with a banana in 2012.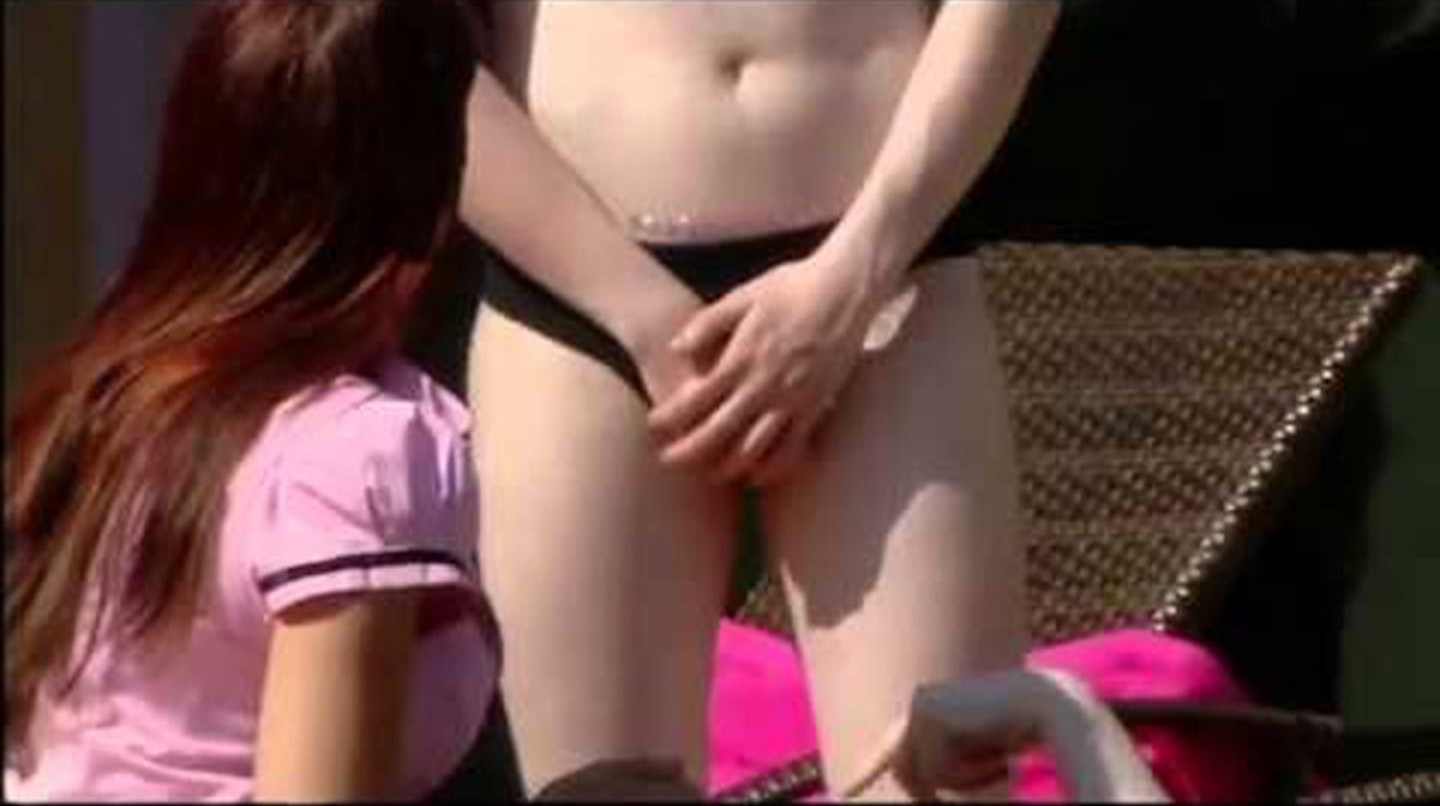 25 of 31
CREDIT: CBB
Jedward get vajazzled
Jedward got vajazzled by Amy Childs in 2011. Not something you see every day.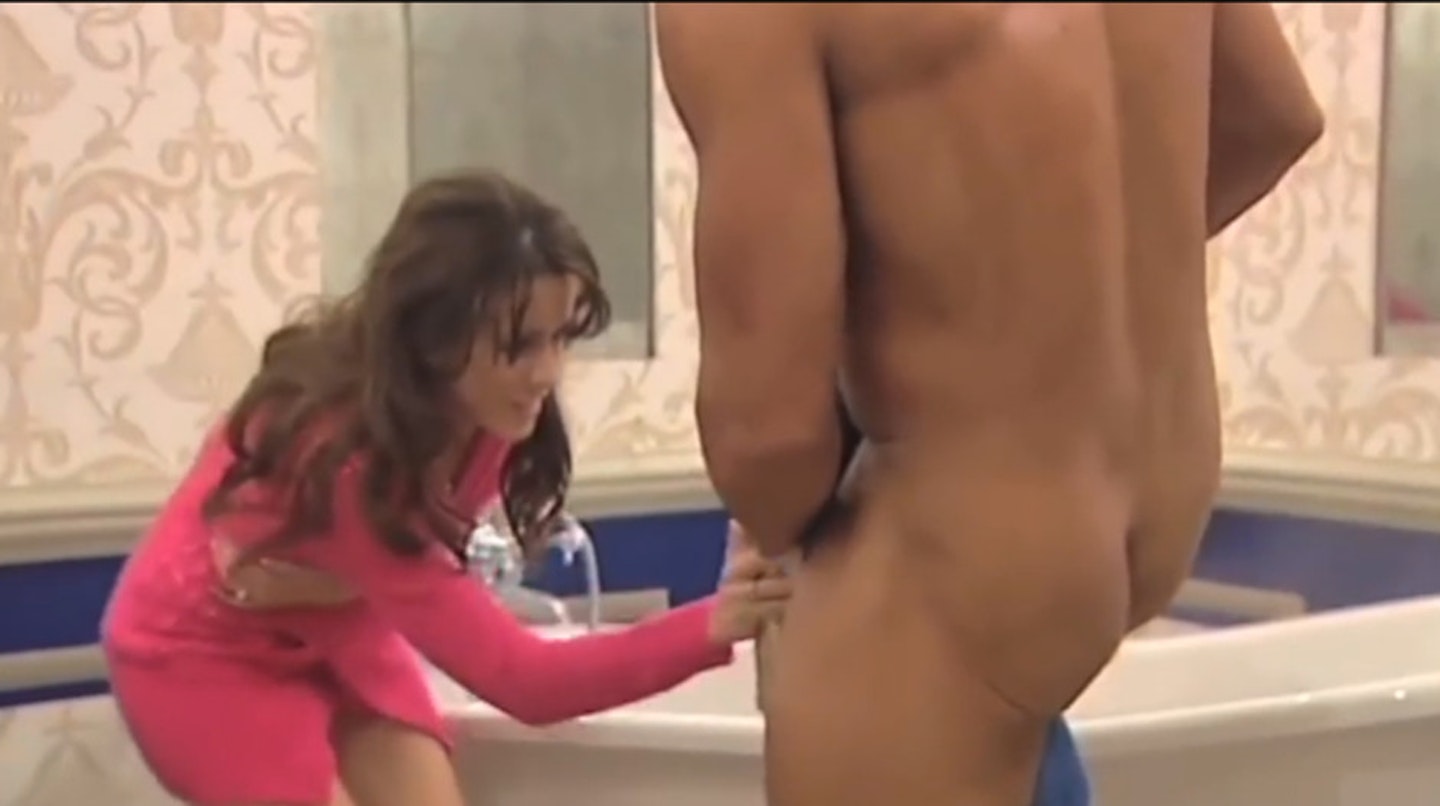 26 of 31
CREDIT: CBB
Alex Reid's beauty regime
Alex Reid got a fake tan in the buff in 2010.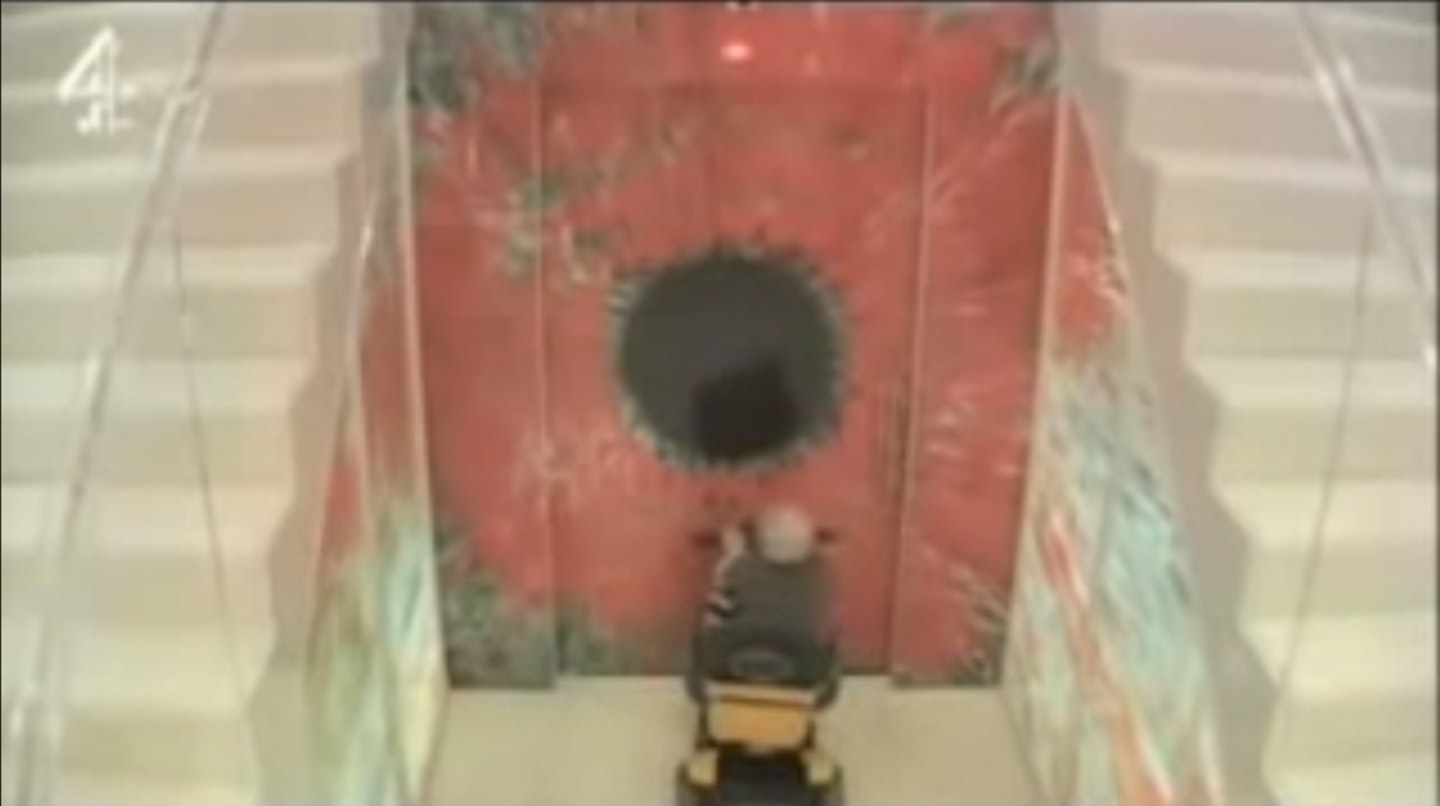 27 of 31
CREDIT: CBB
Verne Troyer's drunken collision
Verne Troyer had a head-on collision with the Diary Room after getting a bit tipsy in 2009.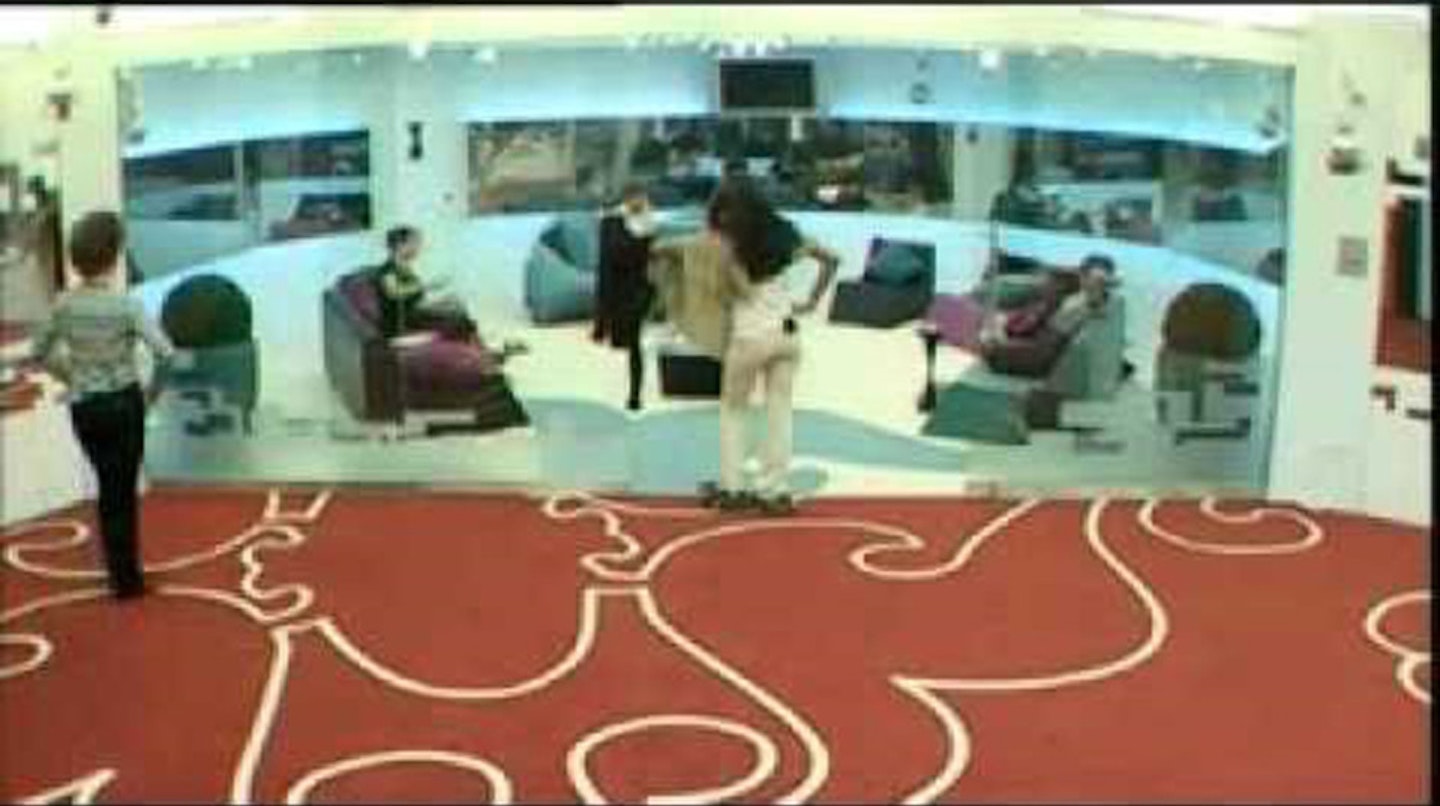 28 of 31
CREDIT: CBB
Jade Goody vs. Shilpa Shetty
Jade vs Shilpa in 2007 led to one of the most controversial CBB moments ever and to Jade's silent eviction from the house.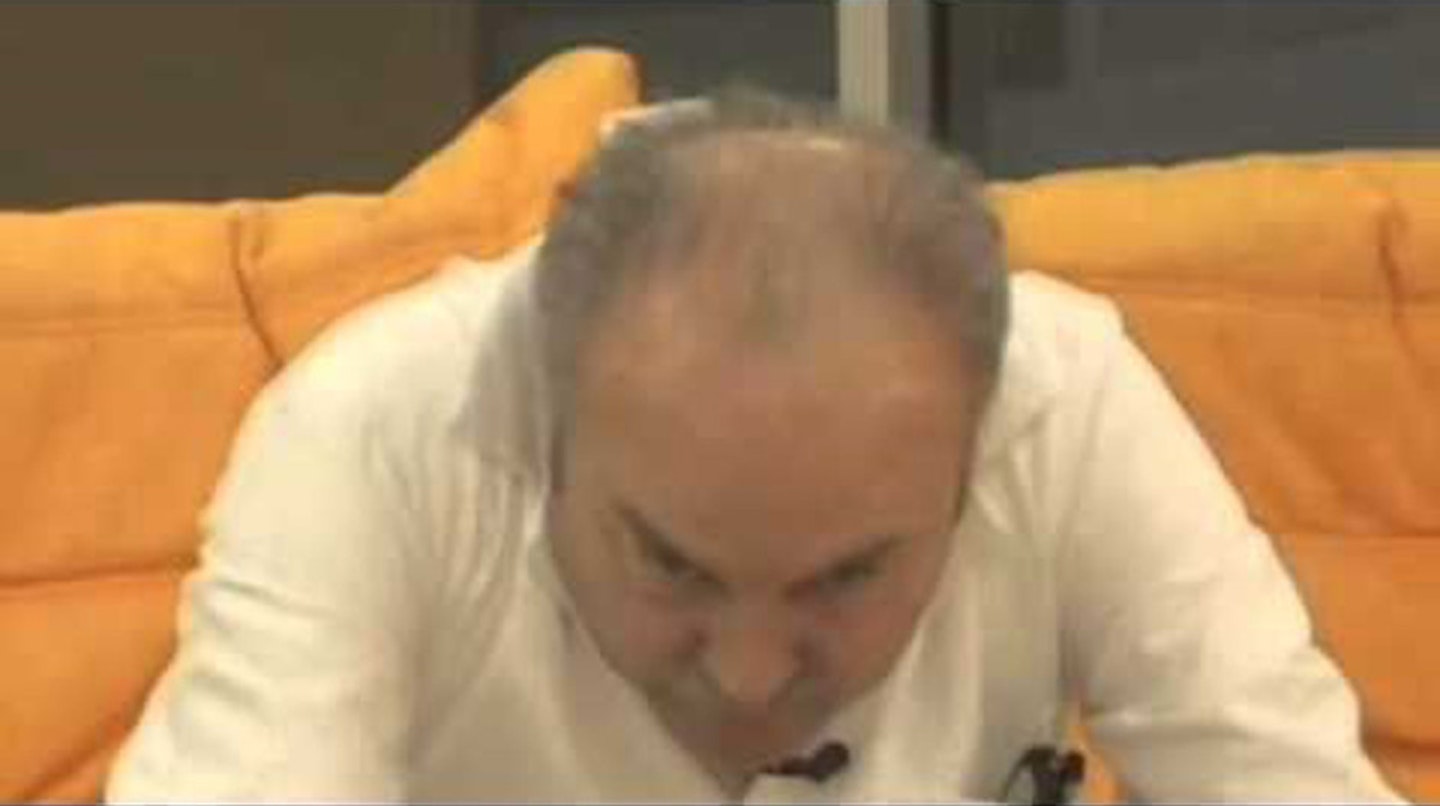 29 of 31
CREDIT: CBB
George Galloway's cat incident
George Galloway pretended to be a pussycat in 2006. The nation shuddered.
30 of 31
CREDIT: CBB
Jackie Stallone's shock arrival
Jackie Stallone's shock arrival in the house in 2003 was accompanied by the immortal line, "Yeaaaah, it's Jaaaackie."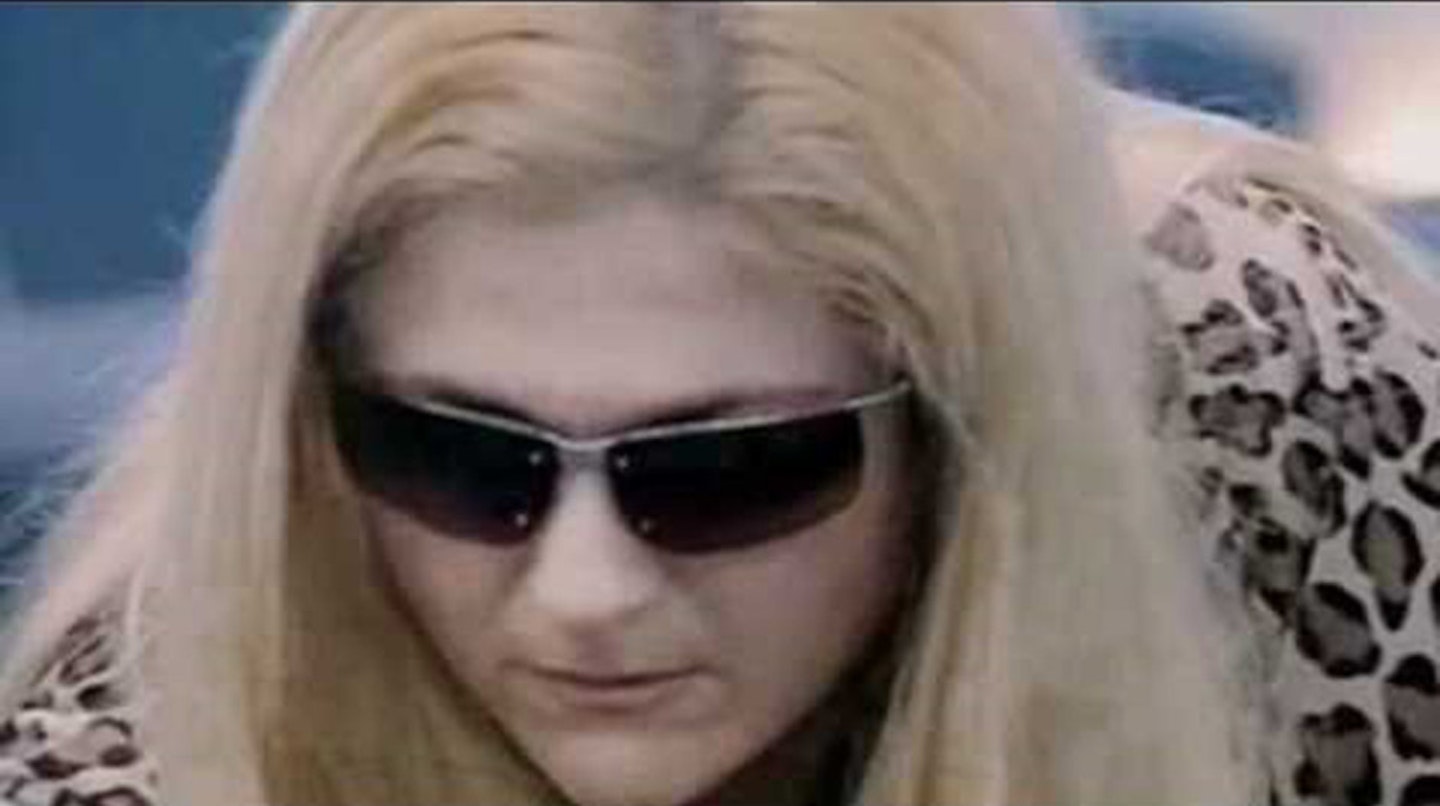 31 of 31
CREDIT: CBB
Vanessa Feltz tragic meltdown
In the first ever CBB in 2001, Vanessa Feltz had a meltdown and scrawled posh words all over a table.
CBB fans (or really anyone with a telly) will know that Channel 4, the original host channel of Big Brother, revisited some of the best Big Brother episodes of all time in the lost lockdown summer of 2020, including plenty of celebrity offerings and the incredible "WHO IS SHE?" episode from 2007 (still iconique, tbh). If you ask us, nothing will ever beat season one, season two and season three of this cultural movement – your move, ITV.
The lockdown special hasn't been without its controversies though, with some fans tweeting their displeasure at the fact that Brian Dowling had seemingly been left out of old episodes.
And it seems that Brian himself was just as confused as the fans, tweeting "At this stage it's getting rather funny. People trying to rewrite history."
WATCH: Celebrity Big Brother secrets revealed by India Willoughby
But luckily BB OG host Davina McCall was on hand to get involved in the Twitter action and clear up any misunderstanding.
She tweeted, "Just an FYI. We did ask (Brian Dowling) to be part of the show. He was ultimate housemate!!!! That was a no brainer."