It's hard to believe we've gone a whole summer and spooky season without ANY new Real Housewives of Cheshire content. No one's congratulated us for getting through this trying time, so just in case... RHOCheshire fans, well done for getting through these cold, barren months.
Believe it or not, it's been over five months since series 16 of the hit ITVBe series wrapped. The downright iconic series introduced us to new Housewife/Atomic Kitten Natasha Hamilton and new guest Housewife/hurricane Paige Chohan. Yep, that all went down earlier this year and we want – no, we demand – more.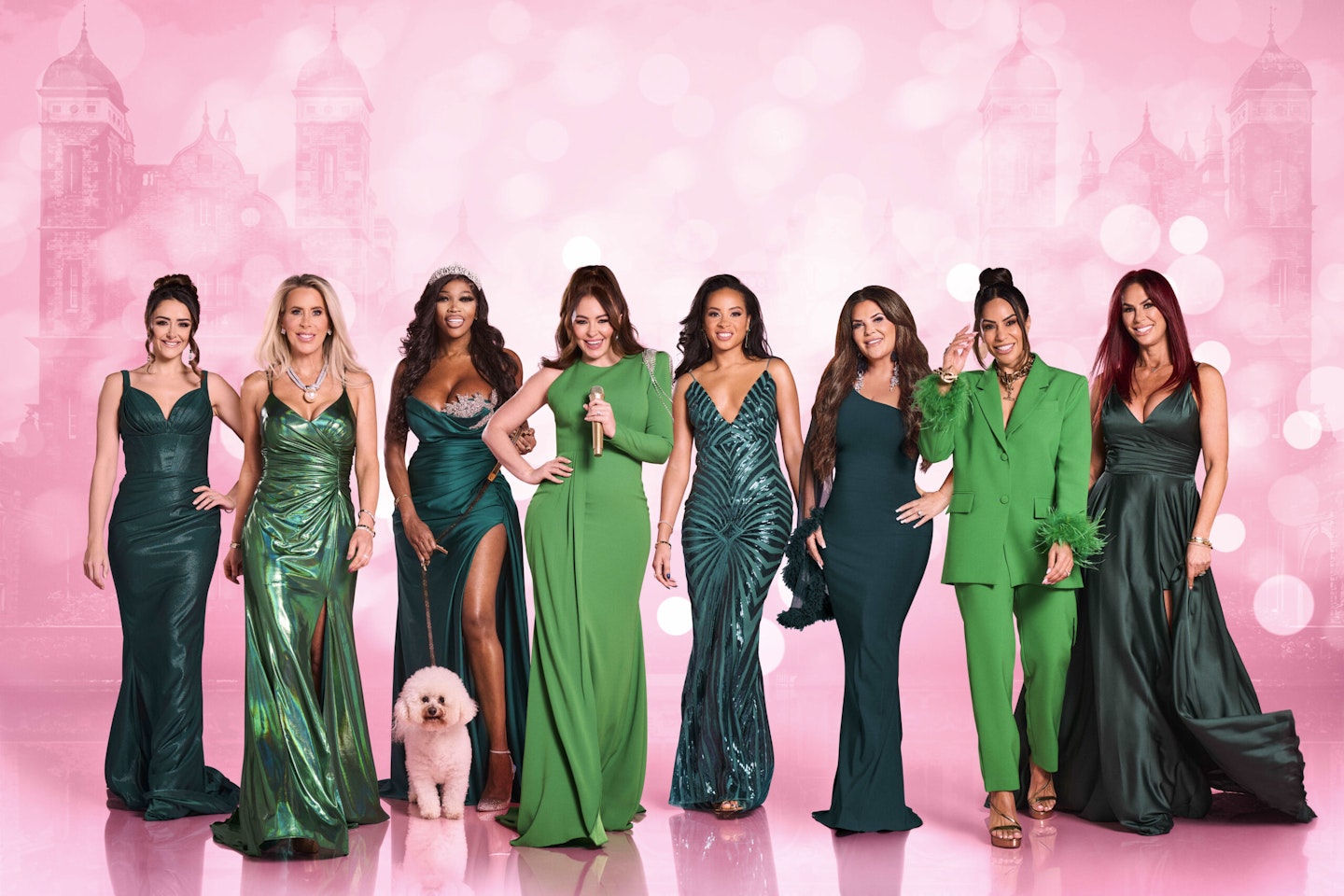 There's good news and bad news when it comes to new RHOCheshire eps, so which do you want first? The bad news? Okay, the bad news is the wait for series 17 is far from over. Generally, RHOCheshire production returns to filming at the start of every year with fans getting fresh episodes around March, so yeah, we're only halfway through this gruelling wait, unfortunately.
On the plus side, the new season is clearly already in the works as veteran RHOCheshire queen Rachel Lugo took to her Instagram grid over the weekend to confirm that series 17 "starts filming very soon". Rachel posted a video of herself raving in a rickshaw while one of those TikTok voices says, "To everyone who watches my life and gossips about it, don't give up, season two is about to come out."
She captioned the post, "Season 17 starts filming very soon 👏👏 So much to catch you all up on 🫣😍."
Interestingly, the official RHOCheshire Instagram account commented, "👀."
The good news; new episodes of a RHOCheshire special were filmed in August and their arrival is imminent. The episodes are part of a special (like Christmas Cruising) filmed around Manchester and therefore separate to series 17.
As such, we know plenty about RHOCheshire: Manchester Pride special, but virtually nothing about series 17 (sorry).
RHOCheshire: Manchester Pride special (is not series 17 💅)
Thanks to a few teasers courtesy of Housewives like Rachel and Lystra Adams, fans of the show recently learned that the cast returned to filming a Manchester Pride special in August 2023.
In late August, the cast of the RHOCheshire donned their own float at Manchester Pride, revealing that not one, not two, but THREE ex Housewives would be making spectacular returns to the series for the special.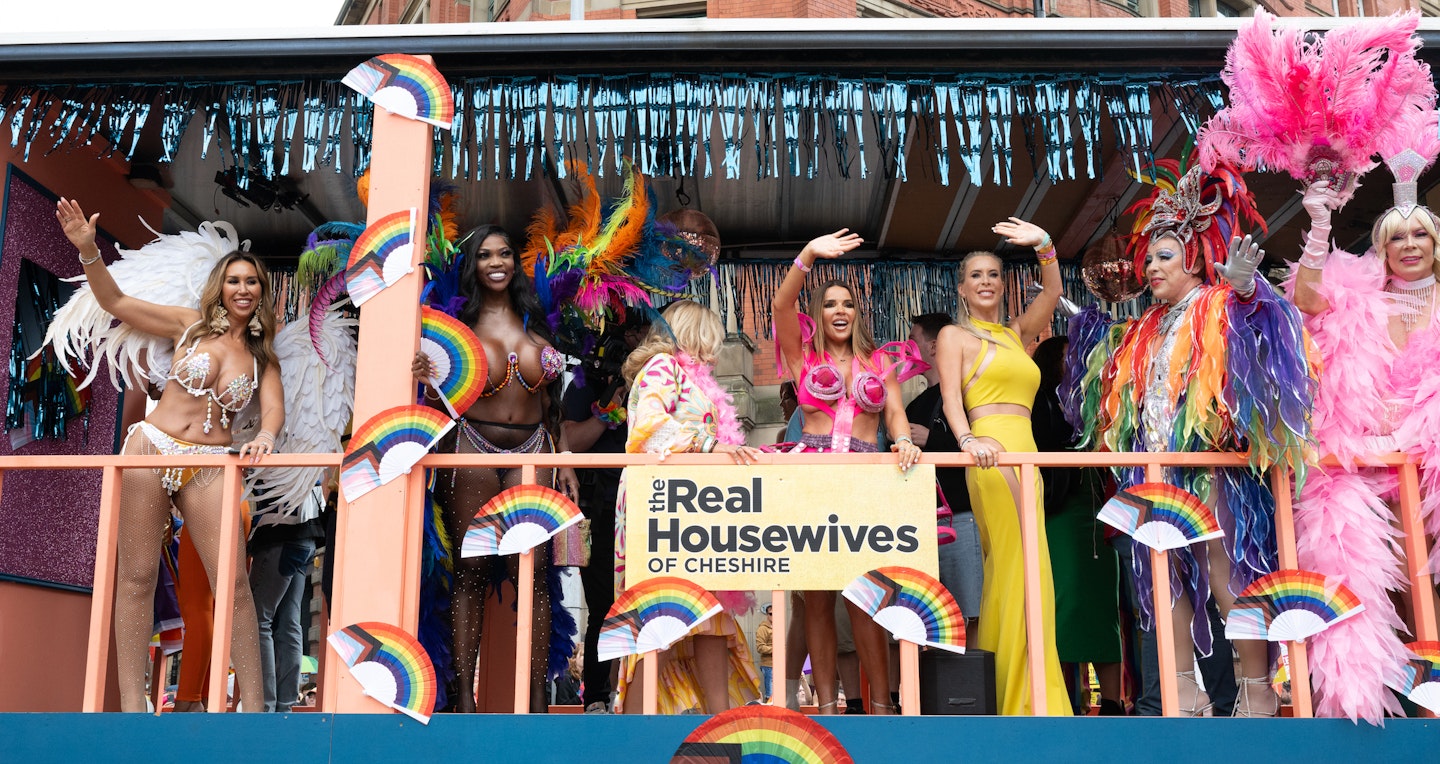 Iconic, but do we have one question, ladies – where on Earth was our invite? We would've cancelled any and all important life events to sport something feathery and sequinned on that float with you. Seriously – birthdays, anniversaries, holidays, births, funerals...
Series regulars Rachel, Lystra, Nicole Sealey and Lauren Simon were all spotted waving like camp royalty from their colourful Pride float, but they weren't waving alone. No, no. These icons were mum-dancing (we say that with the upmost respect) upon their float alongside former RHOCheshire stars Tanya Bardsley, Ester Dee and none other than series legend, Ampika Pickston.
After a quick nose at all of the ladies' Instagram, Closer learned that not only were these three queens asked to join the party on the RHOCheshire parade float, but they spent four days in Manchester filming for the Manchester Pride special with several members of the current cast.
Shortly after Pride, Lystra took to her Instagram gird to share a cast photo – which also included Nicole Sealey's husband, Joe, as well as friends of the series Nick and Royston – captioning the snap, "Myself and wifey @arb_uk first pride 🌈
"What an incredible 4 days filming 🎬 @manchesterpride special celebrating #love ♥️ and to be able to live and love without prejudice thank you 🫶🏾to everyone who came out and celebrate with us #loveislove #lovewins a big thank you to everyone who's helped to make this incredible."
Since leaving the show, Tanya and Ester have remained in close contact with production and have been invited back for various specials and girls' trips. Ampika, however, left the series six years ago in 2017 and has not been appeared on the show since – until now. To be honest, we had an inkling that a return may be on the cards for Ampika as she is still close friends with many of the current cast and is frequently pictured with them.
Notably absent from both the parade and filming in and around Manchester were frenemies Hanna Kinsella and Seema Malhotra, Sheena Lynch, controversial guest star Paige, and Natasha (although Natasha did seemingly tease some at-home filming several weeks ago).
No word yet as to whether Tanya, Ester or Ampika will continue filming in Cheshire early next year, but we're keeping everything crossed.
Several of the ladies have hinted that the Manchester Pride special is set to air on ITVBe and ITVX this month.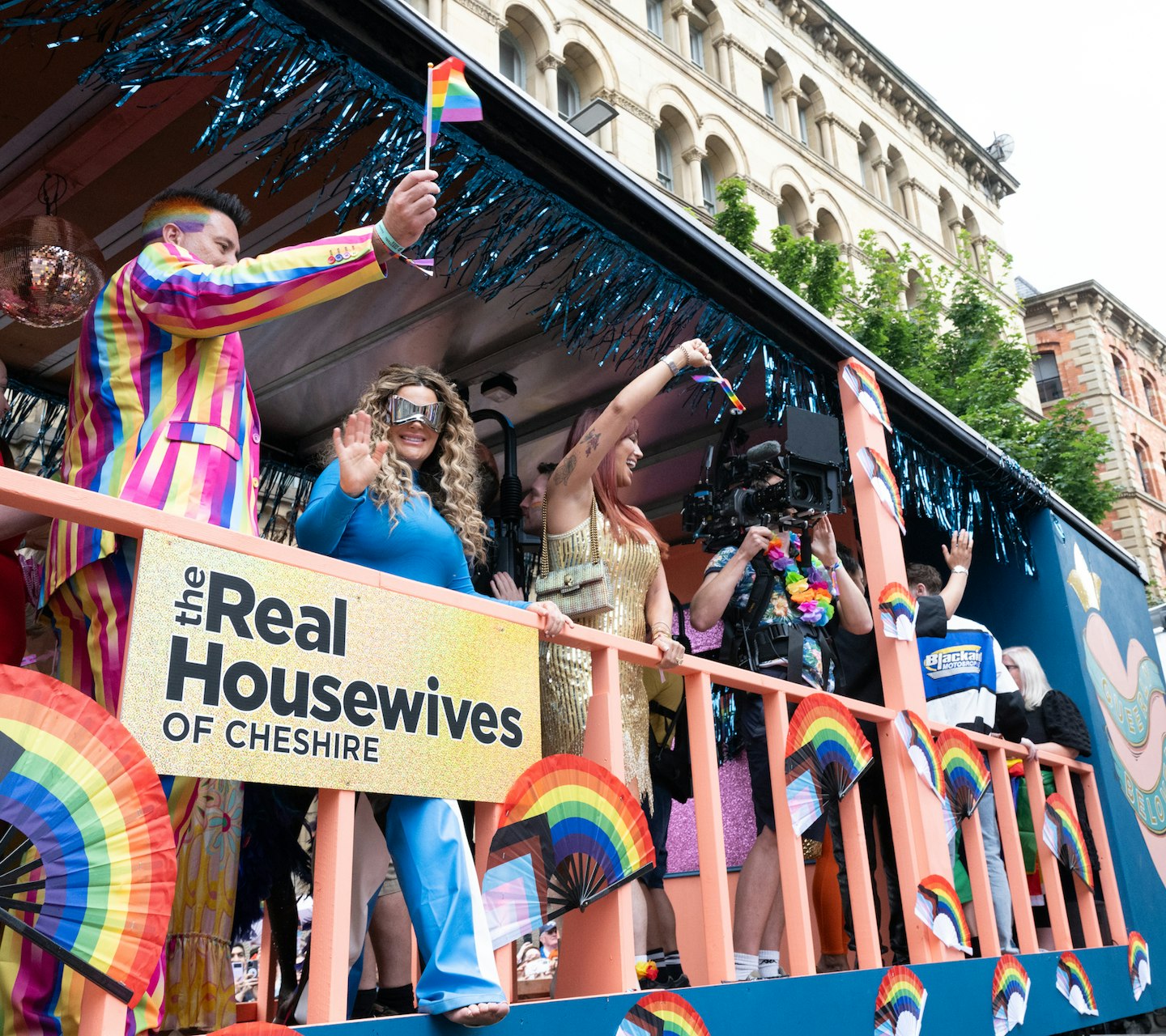 WATCH: Ex-RHOCheshire star teases return and promises 'witchcraft'