Forget the word 'reality'; everyone has a role to play on any reality television show. If these specific roles aren't cast, we'd be watching ACTUAL reality, which let's face it, would be VERY dull.
The Real Housewives of Cheshire is one of those reality series that always nails its casting, and as such, fans are never short of entertainment (mostly rows and chaotic af dinner parties).
RHOCheshire star Hanna Kinsella plays an interesting role on the show.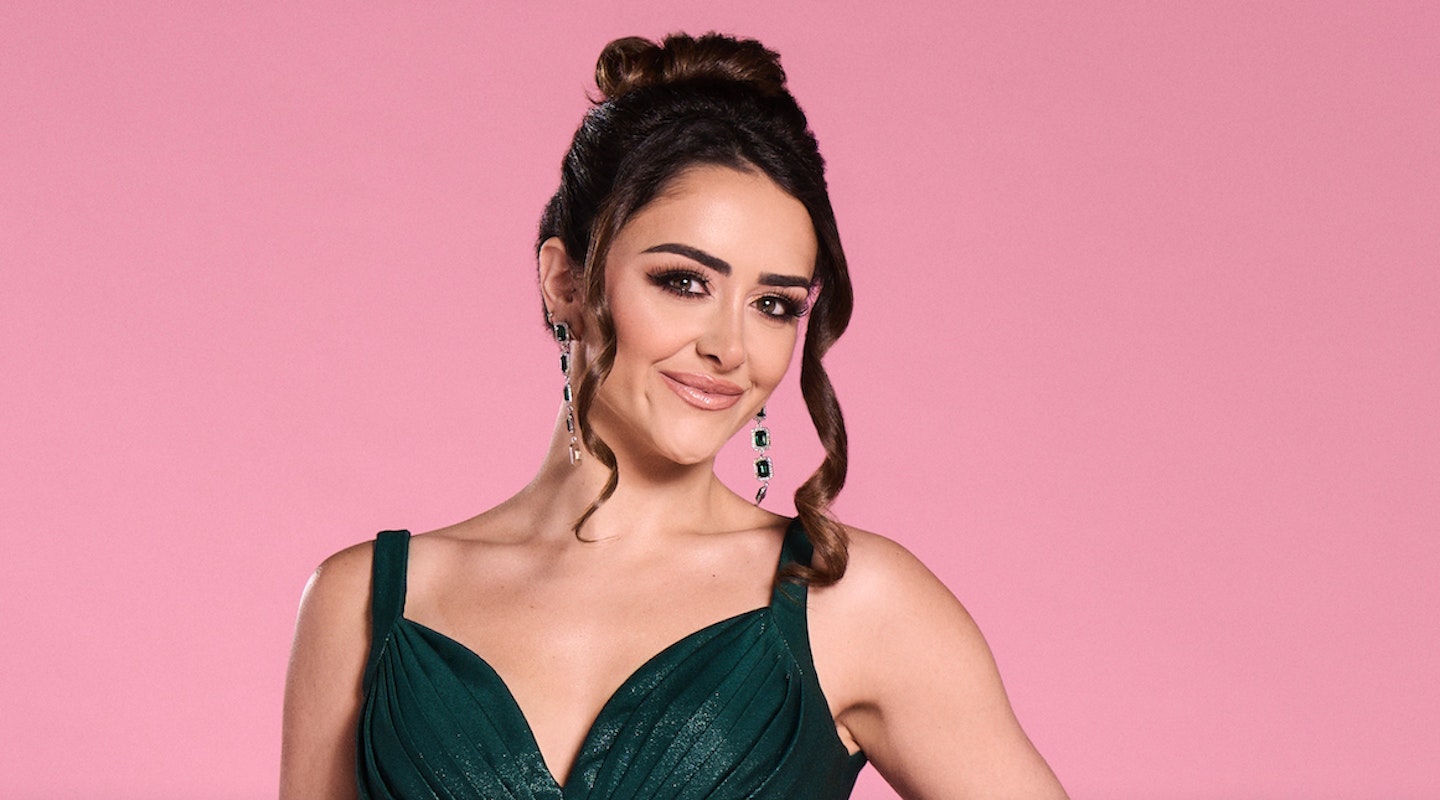 She's not quite the hero, not quite the villain, and she's certainly not the new Housewife anymore. No, Hanna plays a unique role; one where she appears to play the peacemaker...the middle child of the group, if you will. But, if you actually do your showbiz maths and look back at her time on the series, you'll realise that Hanna ends up squirming her way into virtually every bit of #dramz going on with these ladies and is constantly feuding with someone about something.
One way or another, she's involved in everything – it's a bit iconic, if you ask us – and certainly a coveted role on any cast.
Hanna was last seen on our screens during the reunion for series 16 of RHOCheshire - we can't remember for certain (Love Island and the heatwaves have melted our brains), but no doubt she was butting heads with frenemy Seema Malhotra and new girl Paige Chohan – but didn't take part in filming for the Manchester Pride special last month. Fingers crossed she just couldn't make the special, because every ITVBe cast needs a Hanna Kinsella waiting in the wings.
To clarify, we're huge Hanna stans and will legit kick off if she isn't spinning around in a glam gown in those series 17 credits.
Who is Hanna Kinsella?
Hanna Kinsella, previously Hanna Miraftab, is a qualified cosmetic dentist and has been part of cast of The Real Housewives of Cheshire since 2018.
How old is Hanna Kinsella?
Hanna was born on 31st March 1988, making her 35 years old. An Aries goddess through and through ♈.
Where is Hanna Kinsella from?
Hanna grew up in Bolton, before moving to Wilmslow when she was a teenager. She ended up studying dentistry at the University of Liverpool, inspired by her work experience in high school. At university, she eventually met her husband Martin.
What is Hanna Kinsella's job?
Being a dentist, Hanna owns several practices, including Kiln Lane Dental in St Helens, which specialises in cosmetic dentistry and facial aesthetics. She has worked on many a famous face, including Danielle Lloyd and former Hollyoaks actress Jorgie Porter.
She is also a reality telly star and influencer. As well as RHOCheshire she recently starred on her own documentary YouTube series called The Tooth Doctors all about her day-to-day life as a dentist.
How did Hanna Kinsella get on The Real Housewives of Cheshire?
Hanna has been on the show since 2018. She originally was introduced to the show by her partner Martin, through his friend Lauren Simon. The two ladies met at an event and Hanna was asked straight out if she wanted to join the show - four weeks later the contract was sent and signed. The rest is history.
Who is Hanna Kinsella married to?
Hanna married Martin Kinsella - a cosmetic surgeon who specialises in anti-ageing - in 2019 at the Liverpool Anglican Cathedral before a Persian ceremony and reception at Sefton Park's Palm House. RHOCheshire fans will remember Hanna's wedding was almost interrupted by the rest of the uninvited housewives who pretended to gate-crash the 'do. Cringeeee.
With perhaps a bit too much information revealed, Hanna told the world the married couple "had a great time in lockdown" which led to…
WATCH: Closer's Livestream with RHOC's Hanna Kinsella
Does Hanna Kinsella have kids?
Yes, two gorgeous little babas. A little boy called Maximus and his baby sister Kimia (a Persian name meaning 'elixir of life').
Hanna had previously joked in an exclusive interview with Closer that the RHOC producers would've filmed Max's birth "with a camera" if they could. Even for RHOC, that might've been a step too far.
Does Hanna Kinsella have beef with any of the RHOCheshire cast?
It wouldn't be reality TV without some good old-fashioned spats. Previously, Hanna fought with Lystra Adams over accusations she'd made a troll account to trash talk Hanna's husband Martin.
At first Hanna remained calm, but things quickly came to a head between Lystra and all the girls, with Lystra storming out. Turns out it was a fake account all along. Awkward. Things are fine between the two now, thankfully.
Speaking to Closer, Hanna said, "Me and Lystra turned a bit of a corner, at the beginning of this series we decided to move on and it's become water under the bridge, but there's been a few spats along the way.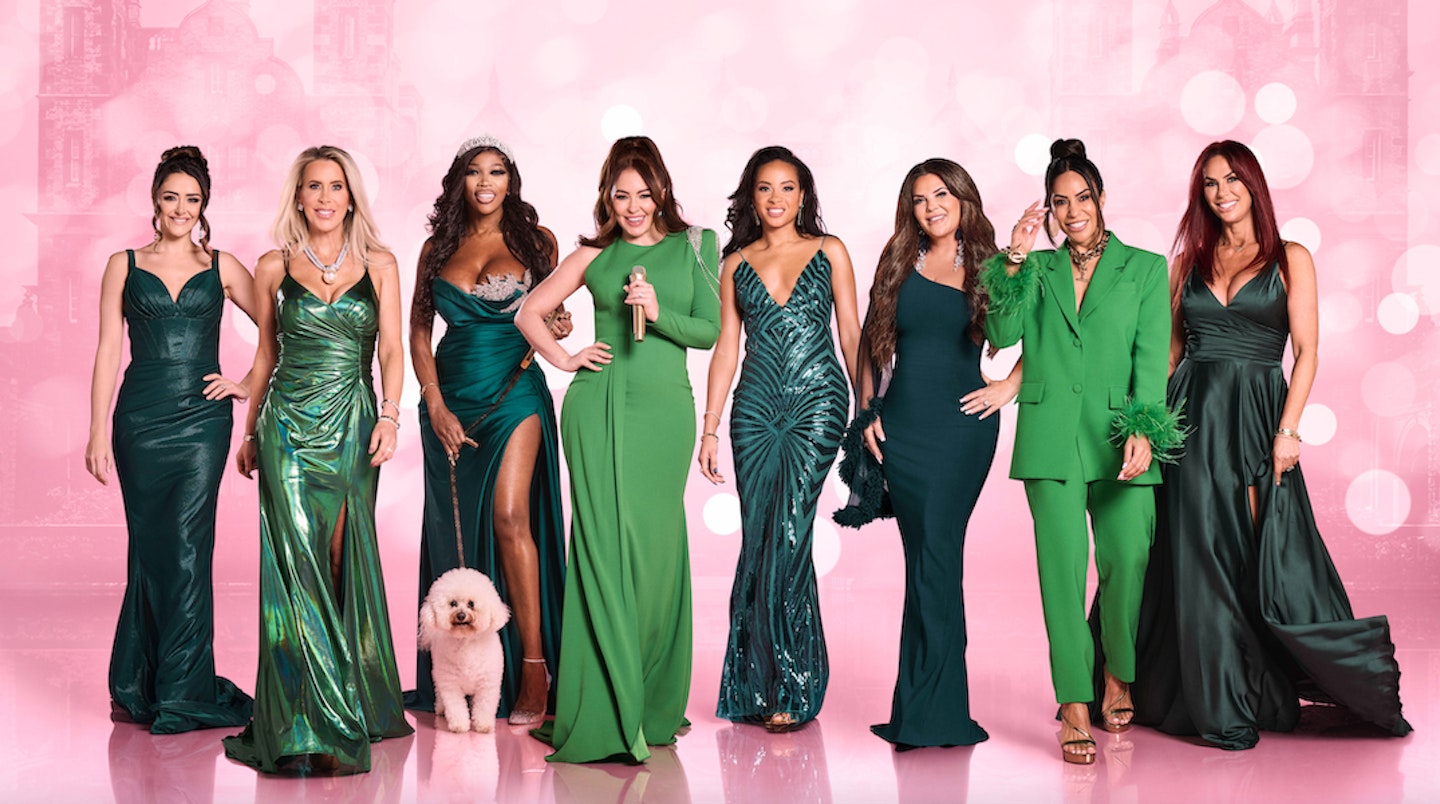 "We're sort of up and down me and Lystra; we get on and then something comes up that we disagree on. We're both very different, we've got different opinions on things and we're both obviously very opinionated."
And of course, the epic feud with Dawn Ward and Tanya Bardsley is not forgotten. However, Hanna deals with the drama in a much more objective way now, telling us, "Now it's almost - I don't want to say funny, because it's not funny when it's all kicking off - but I feel like I can disengage from it a bit more and look at it from the outside in and go, 'Actually, this is just a really pathetic argument and I'm sure in a couple of days everyone's going to chill out and see how pathetic it is...'
"I've become a lot more objective rather than getting really sucked into it".
Queen behaviour 👸.
As of late, she's had a bit of a love/hate relationship with her bestie/frenemy Seema, and has clashed here and there with Nicole Sealey.
What surgery has Hanna Kinsella had?
Back in September 2021, Hanna opened up about what cosmetic procedures she'd had done after fans quizzed her about surgery while taking part in an Instagram Q&A.
"Yes! Although a lot of you been commenting on them saying they looked ridiculous…must admit that was just a cheeky filter that I think did enlarge them 🤦‍♀️🙈🙈🙈 filter = deleted," she replied when one fan asked if she'd "had [her] lips done".
She added, ""But @drmartinkinsella at @re_enhance does do my lips but believe it or now I haven't had them done since before pregnancy! But Martin is hands down the BEST at lips."
But the reality star hasn't gone under the knife for any other procedures as when questioned if her boobs were real, she added, ""Yes!!! All real! But I must admit they have got bigger since having a baby 🙈😂👶🏼."
Does Hanna Kinsella have Instagram?
Of course. Follow Hanna on the 'gram @hannamiraftab.
Does Hanna Kinsella have TikTok?
Hanna and her hubby Martin post hilarious TikToks, too: @hanna_kinsella).
Are Hanna Kinsella and Seema Malhotra friends?
In short, who knows.
Seema and Hanna have been friends for a long time (at least by Cheshire standards), but fans were left wondering if their friendship had a future when things got extra sour at the series 15 reunion show. Interestingly, this storyline then escalated to new heights at sea for the Christmas Cruising series, with the pair continuing to wind each other up over everything from their individual businesses to their mutual friends.
Seema told Closer, "So, me and Hanna, the only way I can describe our relationship is – because we are so close and we have such a laugh together – I'm like the elder sister and she's the younger sister. Every so often we just have that little spat and then we're fine. As long as we can clear the air. I think we've just got this sort of mutual understanding.
"Every so often, me and her do go head to head, but then we can clear the air and we can move on, because we genuinely love each other.
She continued, "We're like two naughty sisters. So, it's fine; what shows more than anything is that we do really bloody love each other. Isn't that a friendship? Where you can have a proper argument, but then you can say, 'But, do you know what? I do love you and let's just move on."
In series 16 Hanna and Seema clashed once again after Seema introduced her friend Paige Chohan to the group. One of the main storylines of the season was Paige clashing with Hanna and Rachel Lugo, leaving Seema awkwardly in the middle.
WATCH: 'I Wasn't Being My Full Self': Kyle Richards Spills Real Housewives Of Beverley Hills Secrets