Katie Price and Peter Andre's son Junior Andre has a business venture of his own!
Katie Price previously teased fans about an exciting project with her 13-year-old son Junior Andre and now she's confirmed that he has his very own clothing range.
Posting a photo of herself, Junior and the owner of the clothing range she wrote, alongside the photo: "So proud of Junior 💙 he is launching his own collection of clothing with @intensemenswear I can't wait for you to all see what he has been working he is so excited.
"Love you so much Junior 💙💙💙💙💙💙 proud Mum 😘😘😘 "
Check out: Celebrities shocking transformation following plastic surgery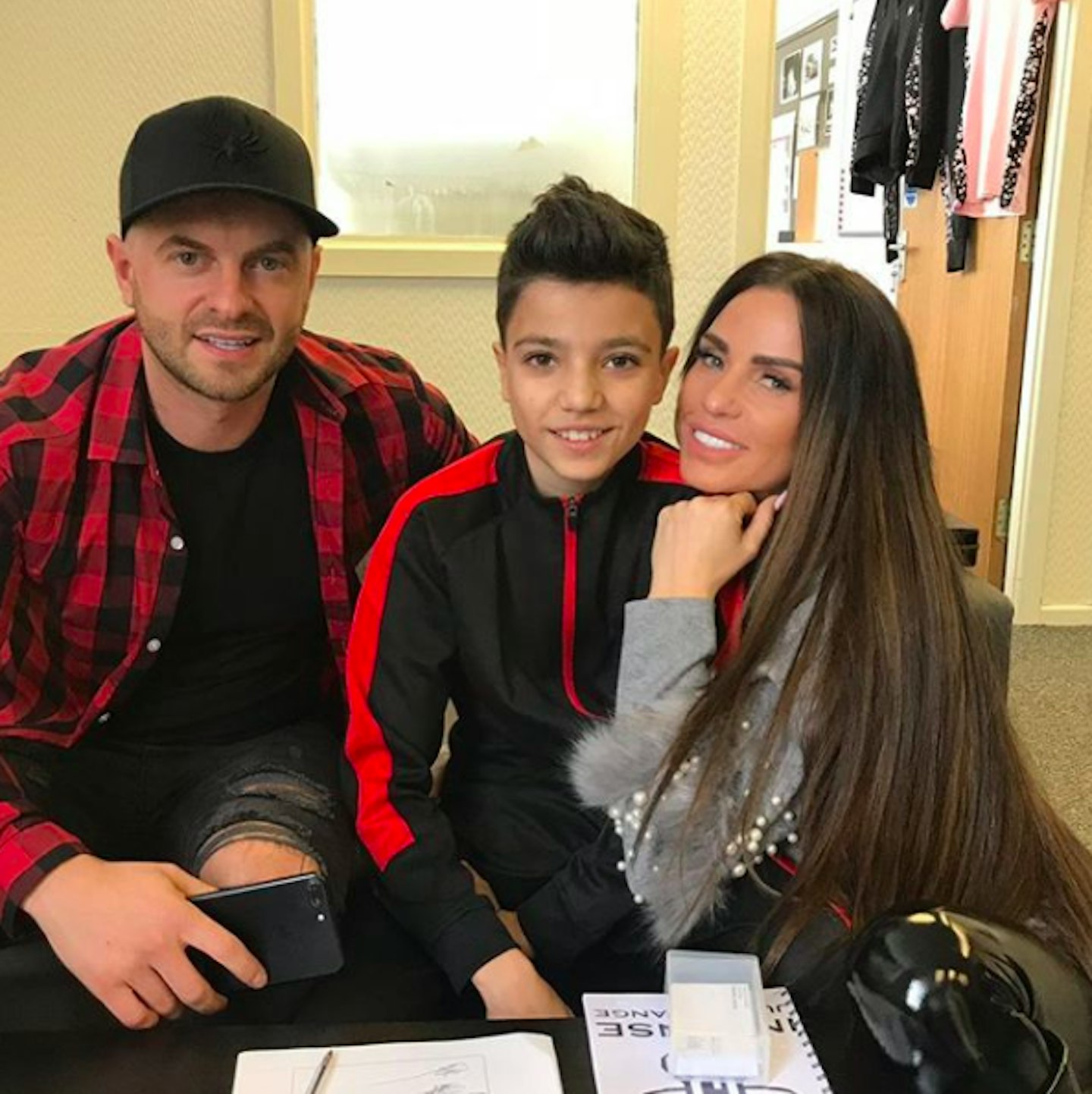 Lots of fans rushed to praise Katie and Junior, with one person writing: "He's such a lovely kid, love he's confidence, he is going to go very far in life and not because of he's famous mum and dad but because he is true sweetheart x"
Someone else said: "Great Katie love you well done 👍"
Another commented: "Fantastic. That lil lad is going to be big in the industry. Star from birth u are a excellent mother Katie x"
A fourth wrote: "Brilliant, well done junior, I'm sure you'll make every success of your career, just like your mum 💙 "
One more added: "Yehhhhhh 👍🏼💙 just what my boy has been waiting for ... my son will defo be making some purchase"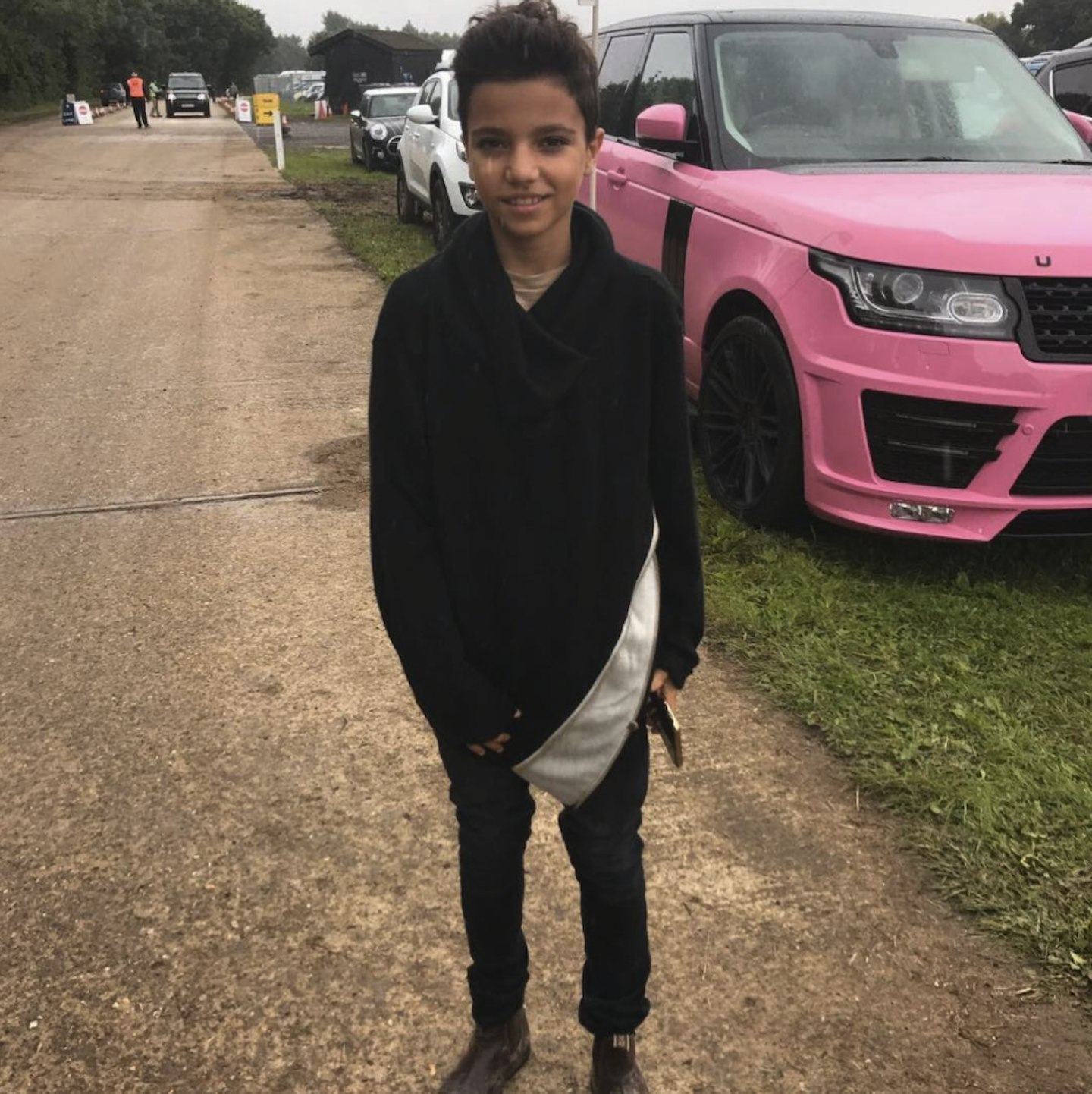 However, some people were quick to criticise Katie for letting her son work at a young age, with one of her followers writing: ""Oh Katie, I love you, but let your kids be kids while they can. Plenty of time for them to find their way in the entertainment world (should they wish to). Personally I wish just once a celebrity child would be something OTHER than a model 🙄"
Someone else argued: "He's not allowed to work! He's too young"
A third said: "I doubt it's his own collection....more like a load of samples got shoved in front of his face and he picked the ones he liked. Can hardly see him with a pad and pencil sketching designs 🤔🙄 "
One more added: "All this fame and money will absolutely no doubt in my mind lead them to drug abuse. He hasn't even finished school yet ffs. Let him have a childhood first man. I fear for their futures."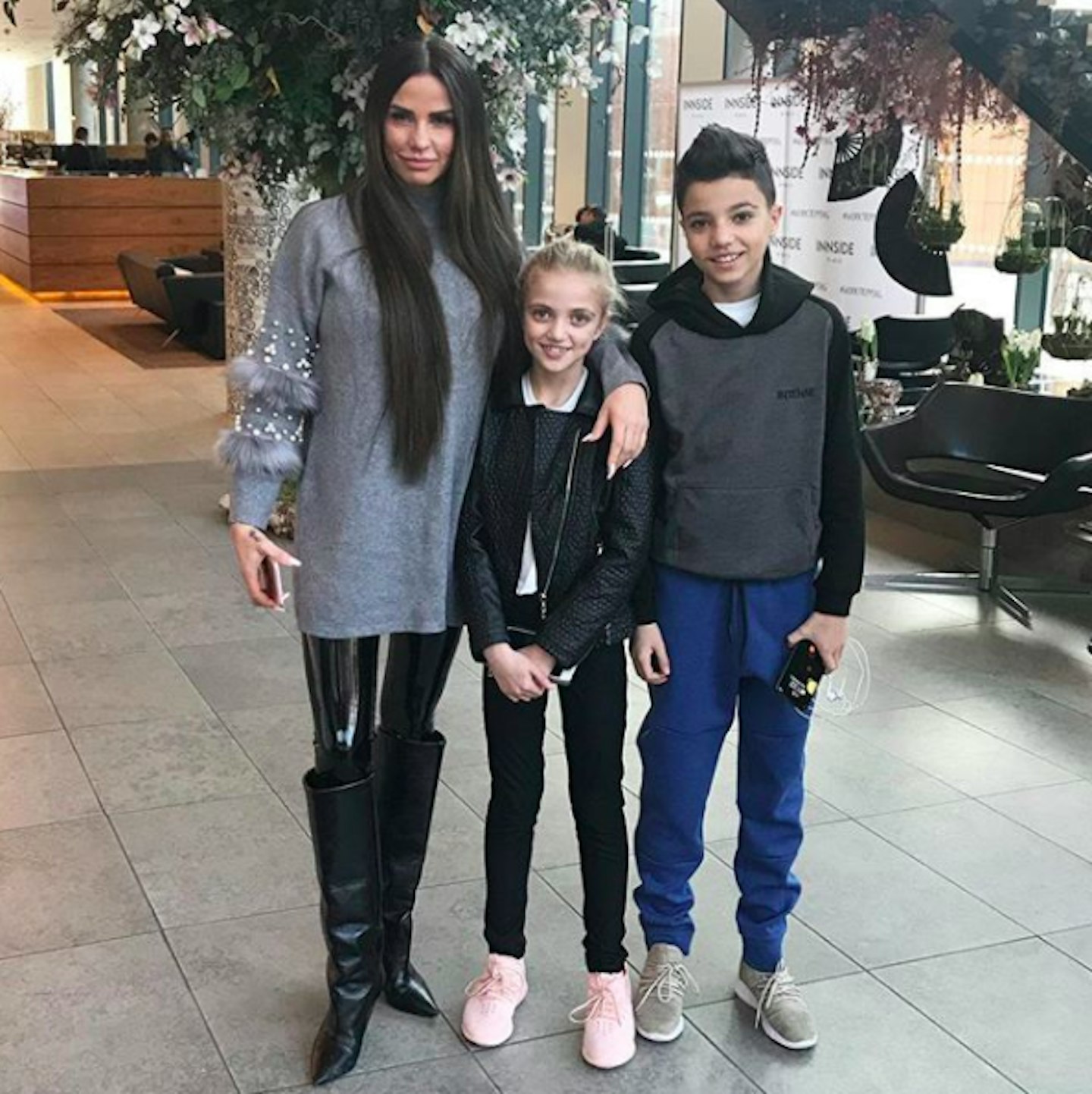 The mum-of-five hasn't had it easy recently; she spoke out and denied having revenge porn of her ex-husband Alex Reid, however a secret recording then came to light where she appears to threaten her ex. Then she was body shamed after posting a nude photo on Instagram.
Eek!
WATCH: Peter Andre answers our Quick Fire Questions
READ MORE
Everyone's beginning to think Katie Price is morphing into Caitlyn Jenner...
Katie Price set to reveal ALL about her marriage in new series of My Crazy Life
What do you think of Junior's new clothing range? If you was in Katie's position would you let your children try new business ventures? Let us know on Facebook or Twitter.