When it comes to the best hair removal products, everybody is looking for something different. Some of us want to have dolphin-smooth skin, and others just want a little trim. Either way, we respect it, and we see you. But we have a question. Is the current hair removal method you use the most effective?
For example, you may be using women's razors as we speak. But if you find yourself needing to shave every week, why not go for the best epilator, which will rid you of hair for three to four weeks? Or, if you have a low pain tolerance (AKA an epilator is your worst nightmare), you could go for a long-term solution, such as an IPL laser device.
In a rush? Here's our shortlist of the top three hair removal products to buy
The best epilator for hair removal: Braun Silk-epil 9 Flex 9-002 Wet and Dry Use Cordless Epilator, £160
The best electric razor for hair removal: Philips HP6341 Battery Ladyshave Wet and Dry, £17.99
The best hair removal cream: WooWoo Tame It! Vegan In Shower Hair Removal 50ml, £5.59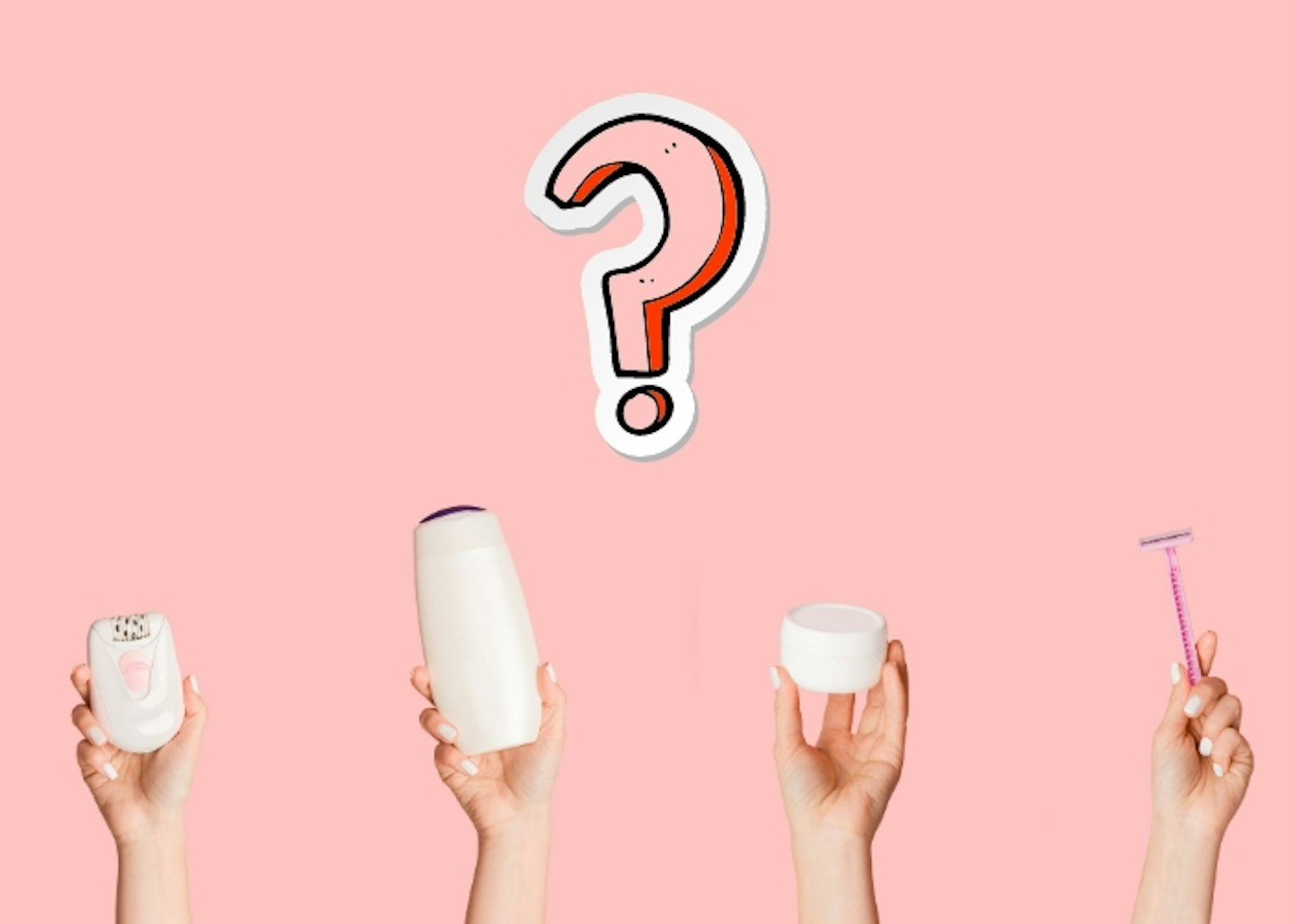 And facial hair? Well, that's a whole different ball game. If you're looking for a quick yet long-lasting solution, good old-fashioned waxing might be the best option. If, however, you find the latter to be far too painful, then a dermaplaning tool might be more your style.
If the options we just listed in quick succession overwhelmed your brain, don't worry. We're aware there are too many hair removal products on the market. Just choosing the right one for you can be a bit of a brain scramble. Rest assured - we've got the only guide you'll ever need for hair removal right here. Here at Closer, we have summed up, through extensive research and testing, the top ten hair removal products to buy online. Whether your pain tolerance is low or you're tough as nails, there's a product made for you.
From shavers and hair removal creams to laser hair removal and waxing kits to use at your house, here are the best hair removal products to buy online, with ratings and reviews to prove it.
SHOP: The best hair removal products to use at home in 2023
The best epilator for hair removal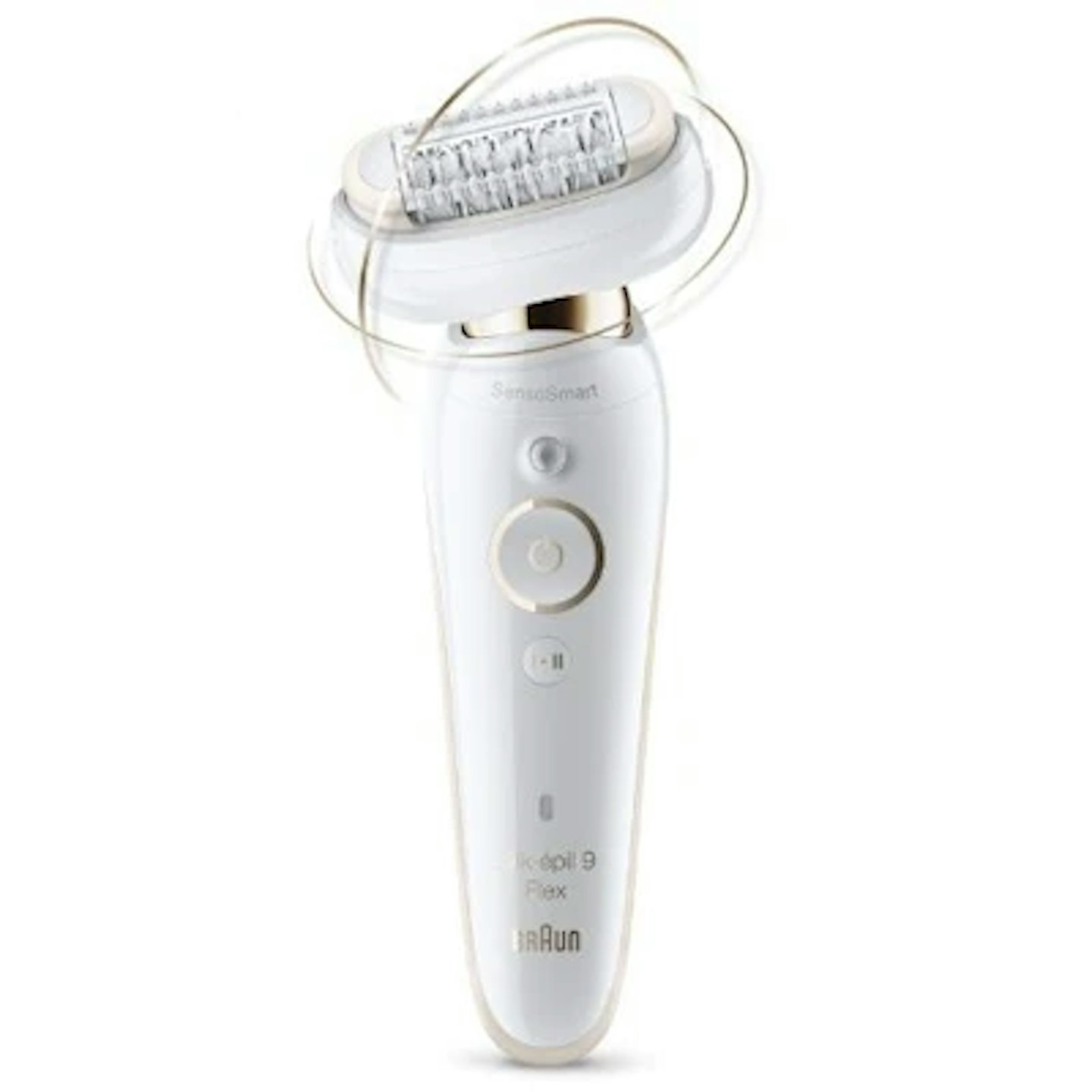 argos
Description
The world's first epilator with a fully flexible head. If you can handle the pain - then getting
Pros
It has a fully flexible head, making those hard-to-reach areas easier to target
The SensoSmart™ technology shows a red light, so you know if you've applied enough pressure
Cons
This comes with a two-pin charger. You may need an adapter
The best electric razor for hair removal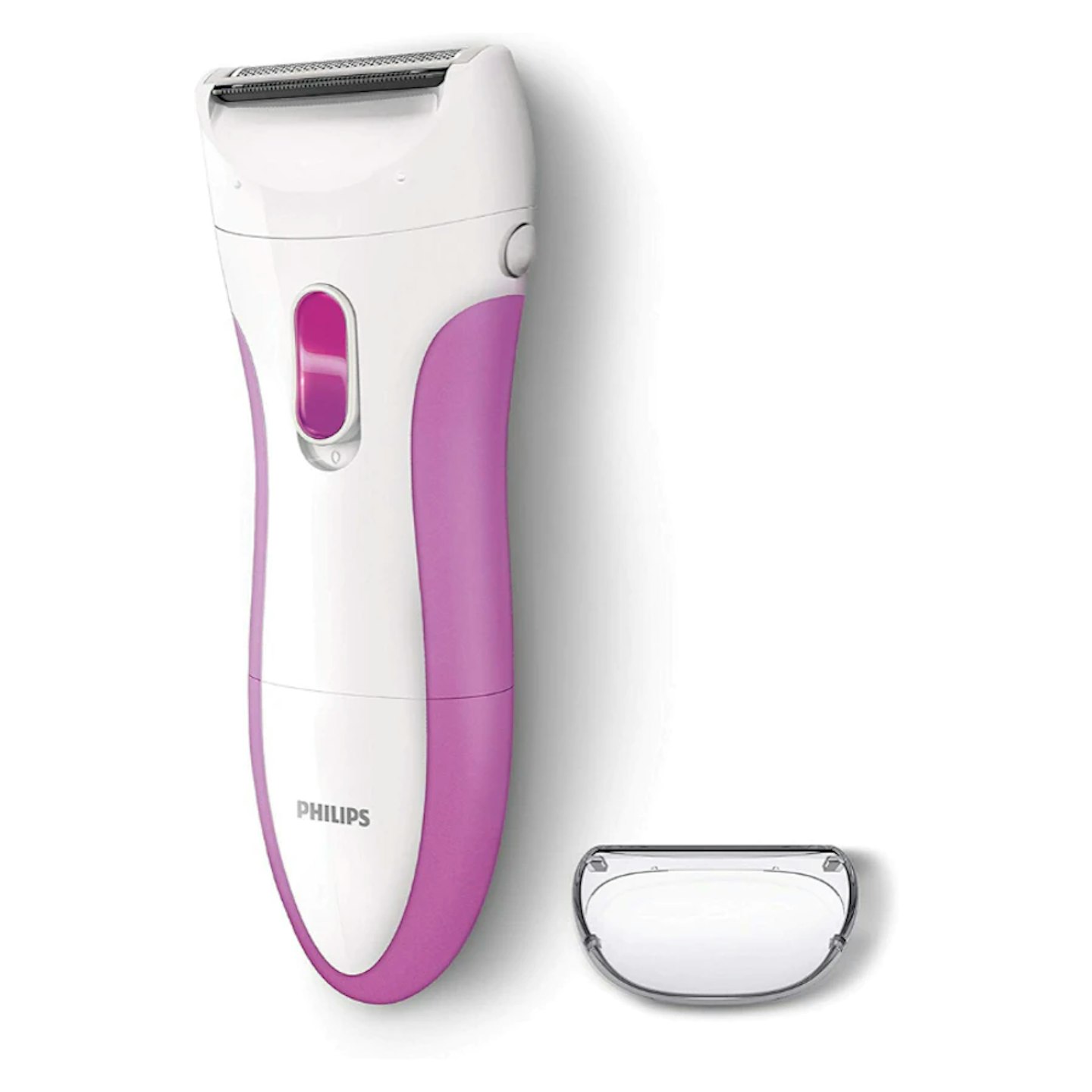 amazon
Description
For a safe yet quick way to shave intimate/sensitive areas of your body, we highly recommend
Pros
You can use the Philips Ladyshave on either wet or dry skin
The single foil head is hypoallergenic
Cons
It is battery-operated, so you need to have batteries on hand
The best dermaplaning tool for hair removal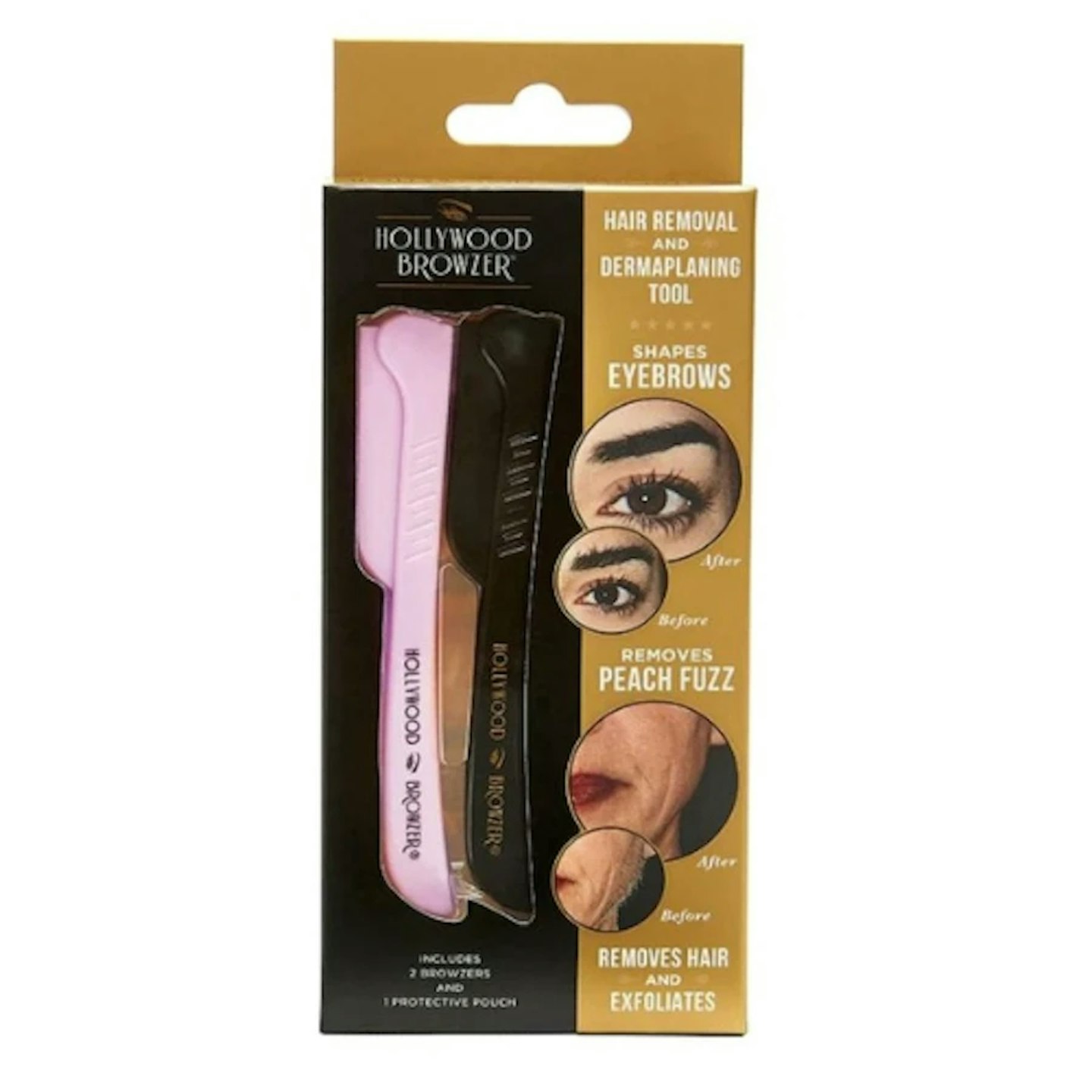 amazon
Description
Dermaplaning is the hip, new hair removal method loved by celebrities such as Laura Anderson and
Pros
Its stainless steel blade is gentle on the skin when shaving
It's armed with a precision tip to provide high accuracy when shaping your brows
Cons
Although the blade is steel, the handle is plastic and may wear with use. Reviews say it can last between one to three months.
The best home waxing kit for hair removal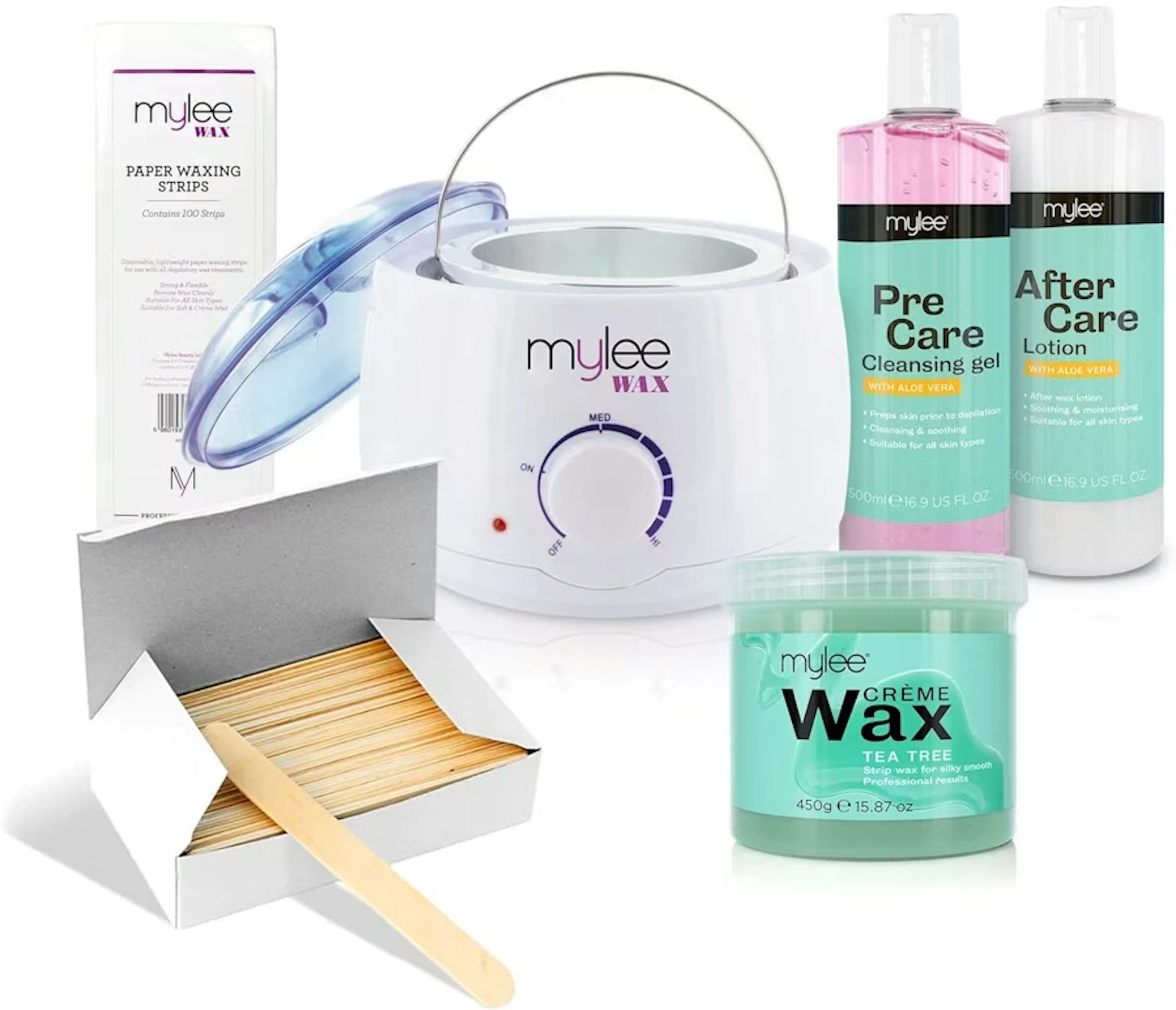 amazon
Description
Are you a waxing kinda gal but don't want to pay hefty fees to get it done in a salon? Well, we've
Pros
The tea tree-infused creme wax in this kit has antibacterial properties, helping to minimise ingrown hairs
Using wax and pulling the hair out by the root can deter hair growth for up to four weeks
Cons
You'll need baby oil to remove this from any surfaces, as this particular formula isn't water soluble
The best razors for hair removal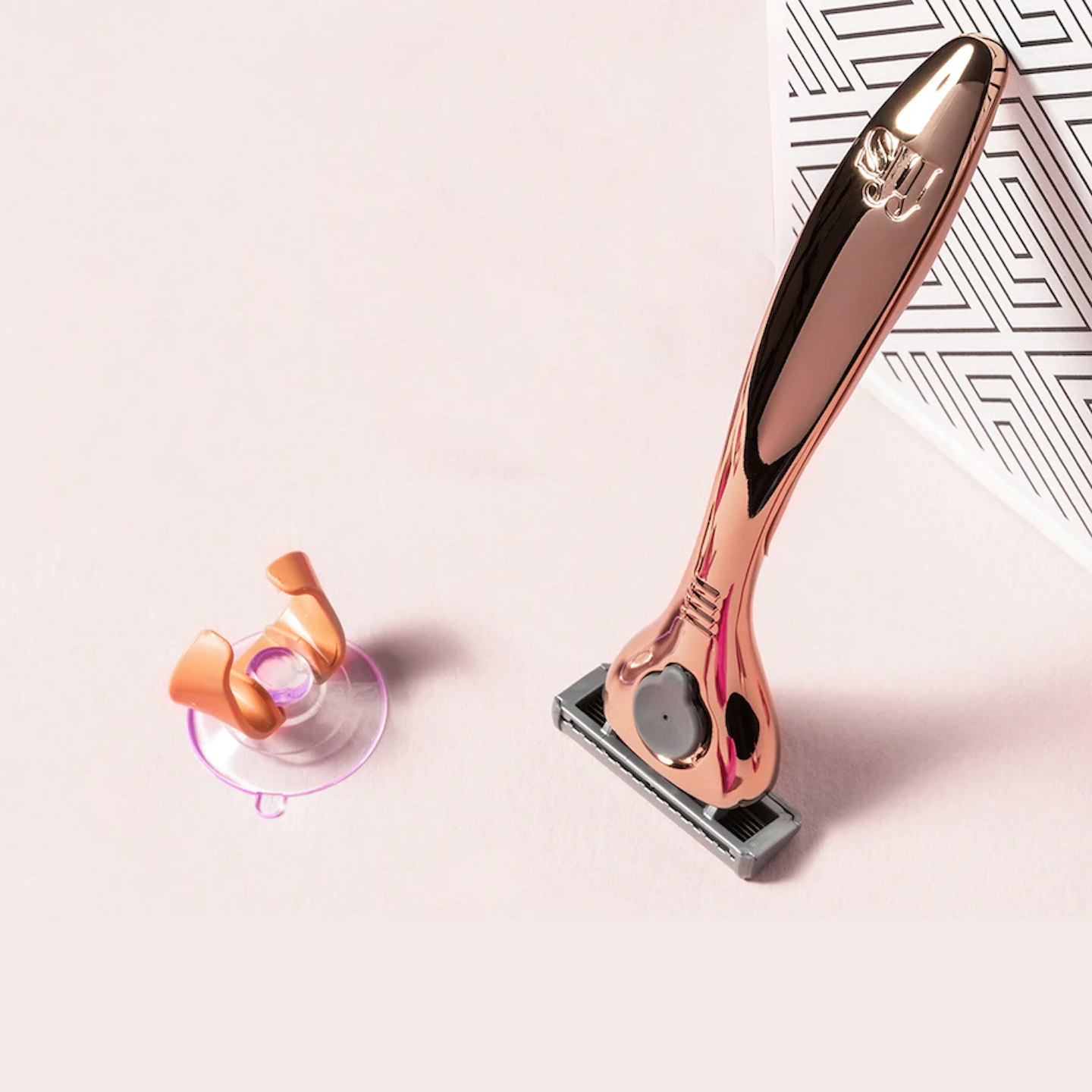 ffs
Description
It's always handy to have a razor for shaving on hand - especially for those last-minute nights
Pros
FFS is a subscription service so you never have to worry about running out of razors again
The six blades, which contain vitamin E to moisturise skin, guarantee a close, clean shave
Cons
The suction shower holder doesn't work on certain tiles
The best hair removal cream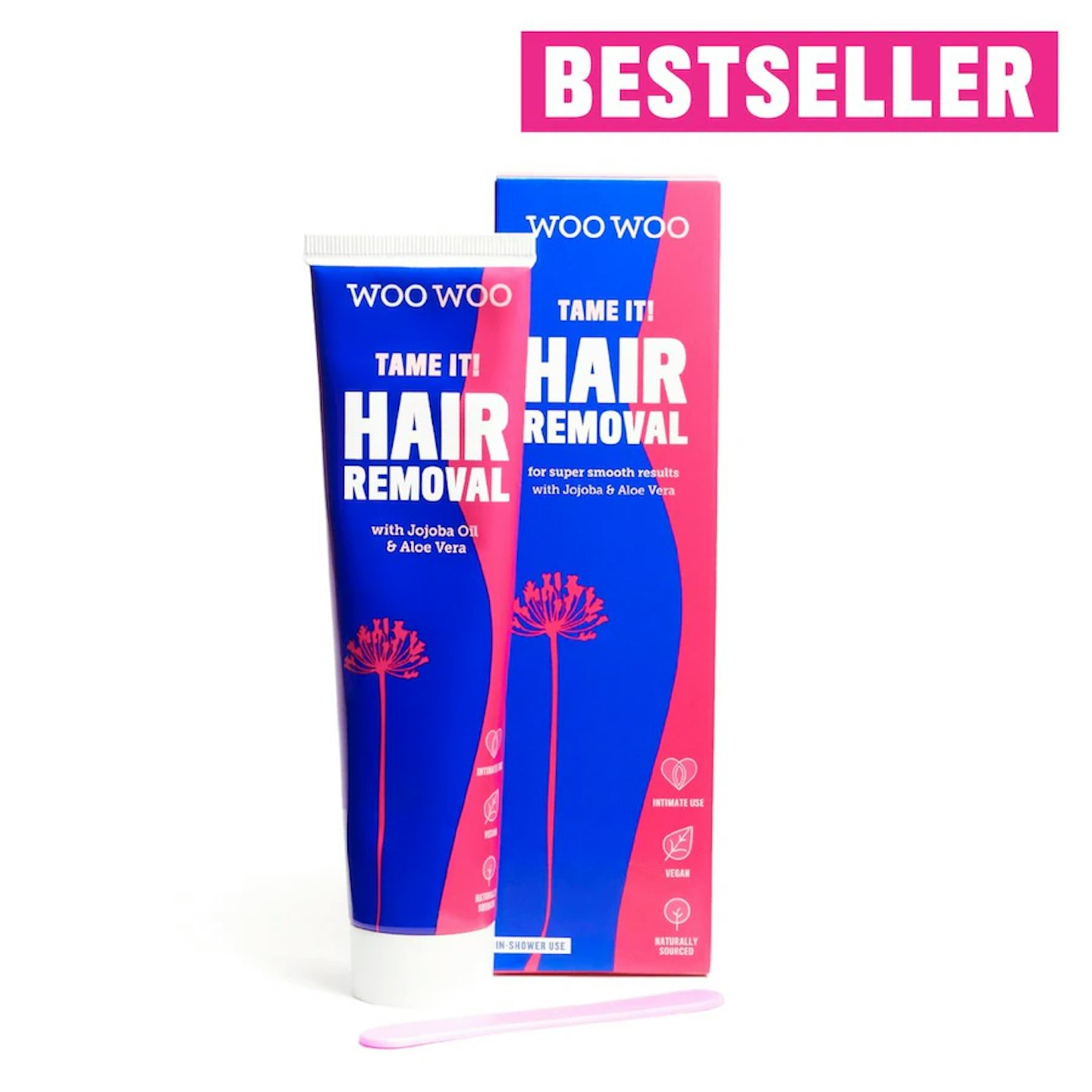 look fantastic
Description
Hair removal creams seem to be underutilised in the modern age, mainly because of their toxic
Pros
The vegan formula works in as little as three minutes and is sensitive-skin friendly
It can be used on your bikini line, legs or bum
Cons
You'll have to experiment with how long you leave the cream on your skin before rubbing it off, as some people need longer than three minutes for it to effectively work
The best hair removal stone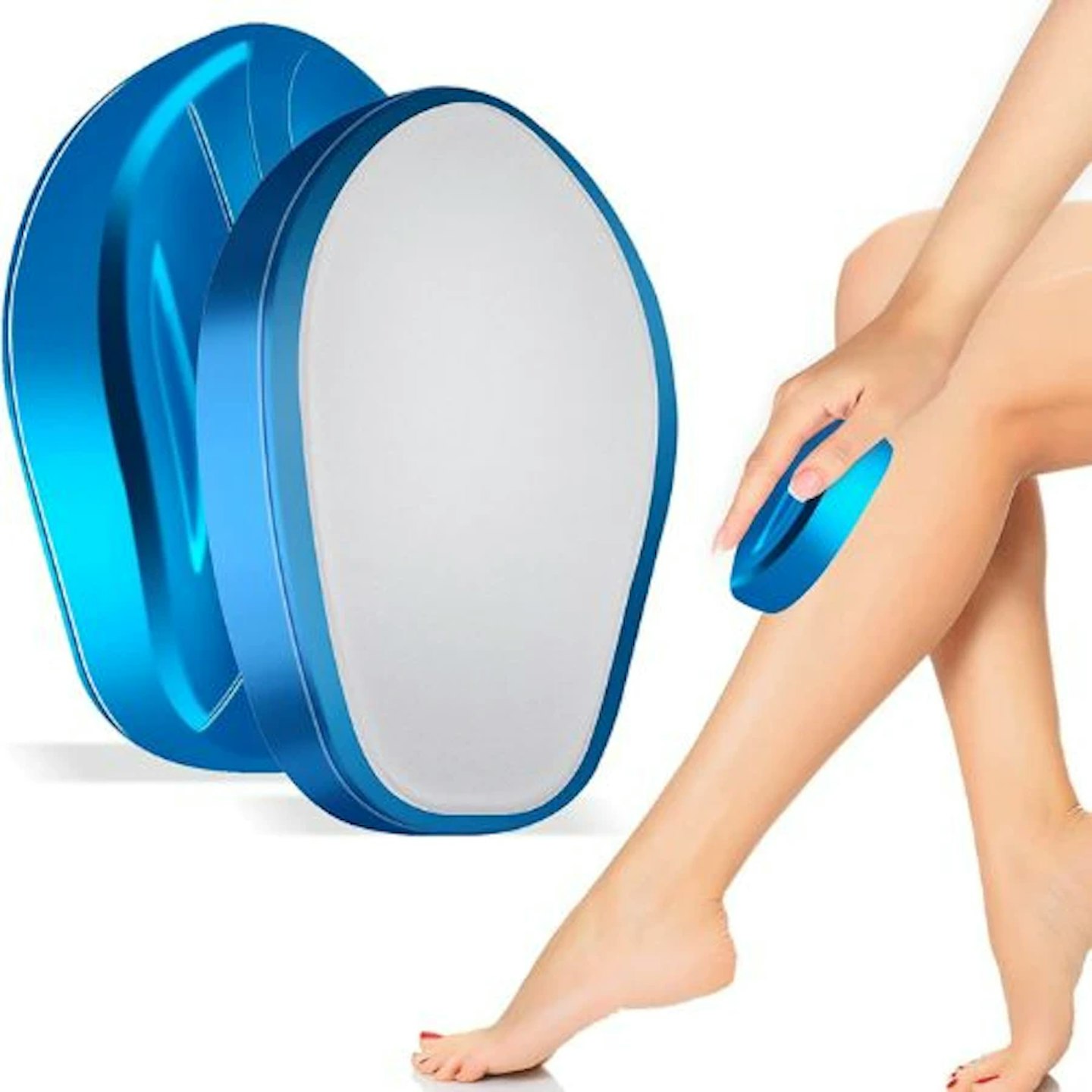 amazon
Description
Continuously going viral over on TikTok, the hair removal stone is the latest hair removal product
Pros
Long-lasting product
Exfoliates the top layer of dead cells off your body for smooth, renewed skin
Cons
Recommended for use on legs only
The best laser device for hair removal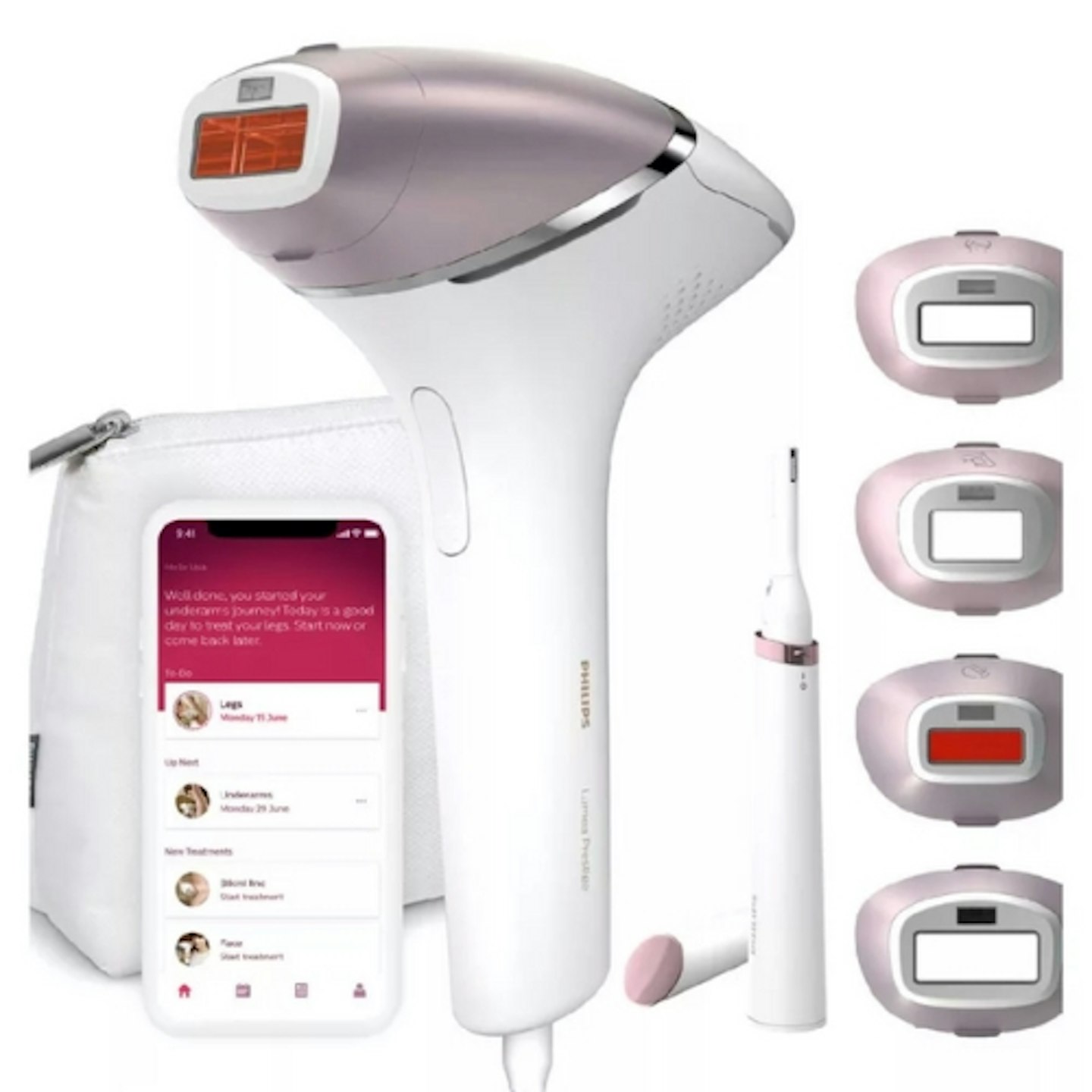 boots
Description
If you're determined to say goodbye to your body hair forever, you'll want to invest in an IPL
Pros
Promises up to 92 per cent of hair reduction after just three treatments.
The Lumea comes with four attachments for the body, face, bikini and underarms with a pen trimmer.
Cons
It's a long-term process, so you won't get short-term hair loss solutions if that's what you're after
The best facial hair removal product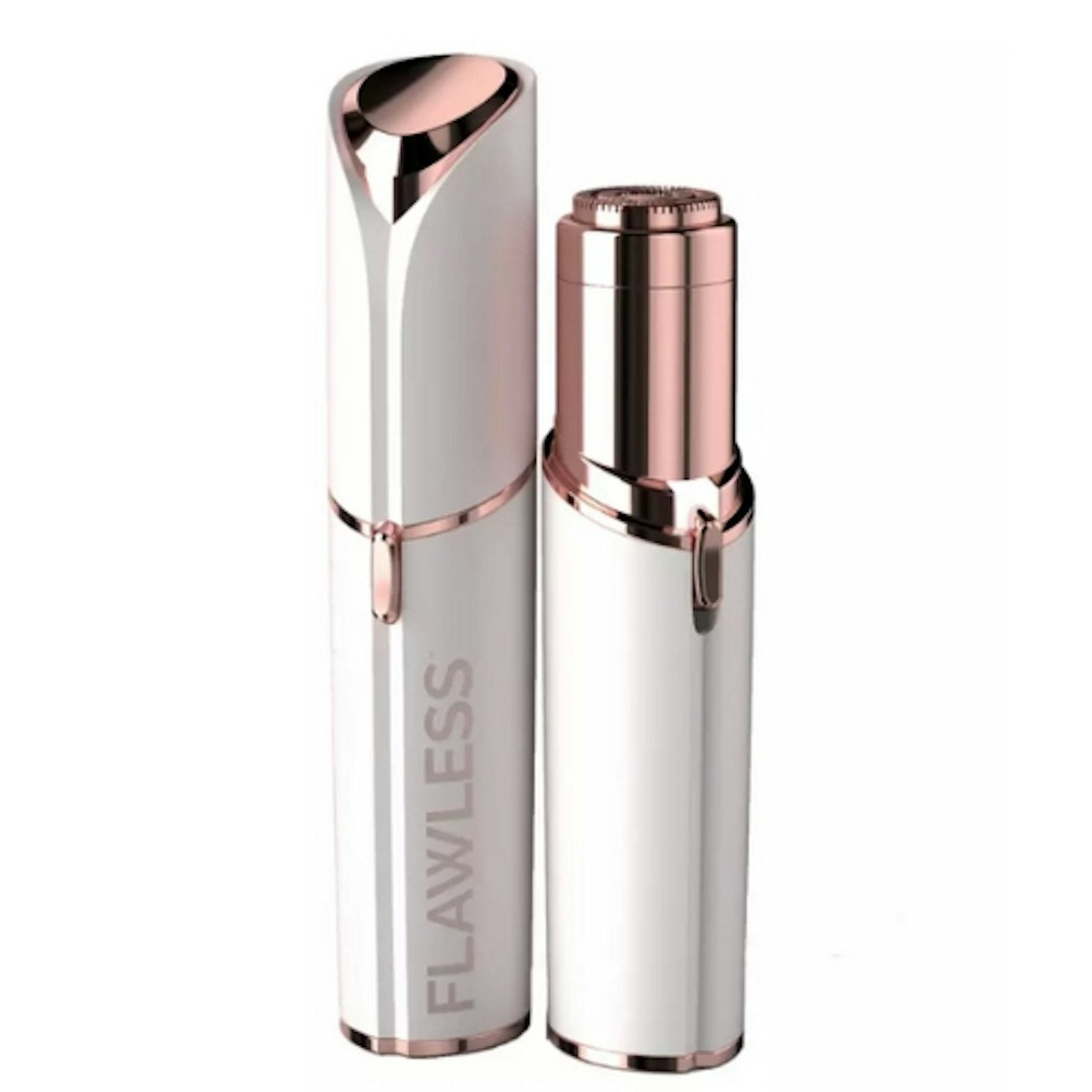 argos
Description
If the dermaplaning tool above didn't call your name, a facial trimmer like this one from Argos is
Pros
Discreet enough to have in your hand luggage, people will simply think you're carrying around lipstick
Can be used for all facial hair, including the lips, chin, cheeks and peach fuzz
Cons
It is battery-operated, so non-rechargeable
The best shaving cream for hair removal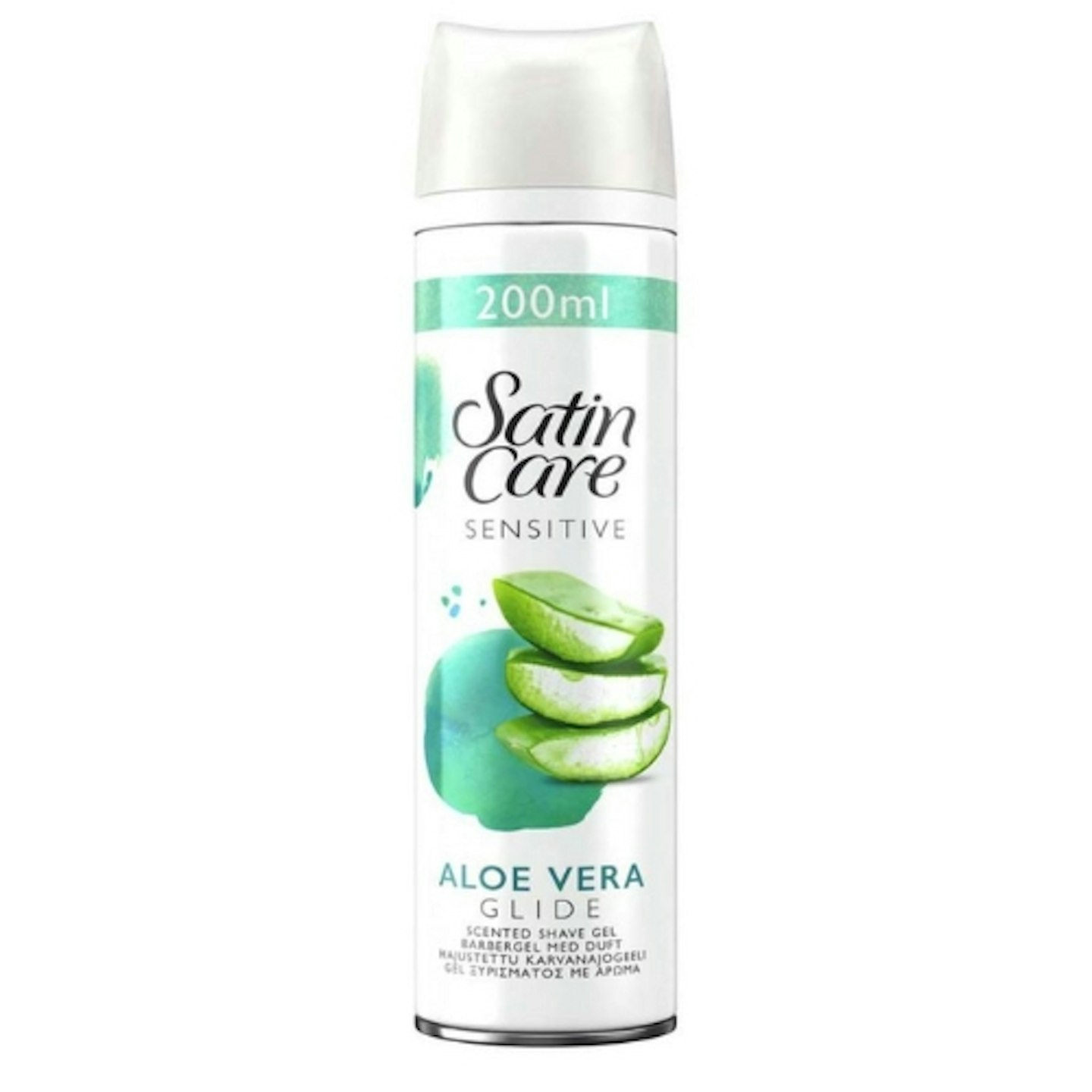 boots
Description
After you've got your hair removal tool sorted, you'll want to look for a shaving product to make
Pros
Ideal for all skin types, this non-fragranced formula is enhanced with aloe vera to soothe sensitive skin
Works well with both a manual or electric razor
Our verdict? The best hair removal product is...
The IPL laser hair removal device is our answer to hair removal. Although it costs a chunk of money in the short term, the long-term effects vastly outweigh this. As well as laser being pain-free, You'll be eliminating the very need for your hair to even grow once the laser works long enough, and less time shaving in the future is always a plus. You're not going to catch us trying to balance whilst shaving our legs when we're 70.
If you've never used laser hair removal, then you're going to want to take a look at our everything you need to know about laser hair removal guide.
We spoke to Kelly Sullivan - head aesthetician at Courthouse Clinics - and she revealed people often spot the difference straight after getting the treatment done.
"Most people notice results after the first session, which continue to improve over the course of 6-8 treatments.
"Laser only destroys hairs when they are in the growth phase, and because around 20% of hairs are resting or dormant at any one time, repeat sessions will be needed to treat these hairs when they re-enter the growth phase," she explained.
Hair removal products: FAQs
What is the best hair removal method for me?
The most suitable hair removal method for you will depend on your time scale and pain tolerance. For example, if you're looking for a quick, in-the-moment solution, a pain-free method would be razors for women. Another easy, painless example is hair removal cream. However, if you can put up with the pain, waxing will last longer compared to shaving the hair follicles down to the skin. If you're keen on hair removal for your face, you can use epilators or laser hair removal for facial hair, but this may take longer. Overall, it's all about compromise and what works best for you at that particular moment in time.
Are hair removal lasers safe?
If the device is listed as being accredited and tested, then it is perfectly safe to use. There is no evidence that using laser devices like these to remove hair causes skin cancer. However, pregnant people and people with very sensitive skin are advised not to use these types of devices.
How do hair removal lasers work?
IPL lasers work by emitting a ray of light onto the skin, which is absorbed by the melanin in the hair. This light energy is converted to heat energy, which demolishes the tube-shaped hair follicle sacs within the skin. This damage creates a permanent reduction in hair growth. You'll need regular sessions to keep your hair from regrowing - experts recommend four weeks for facial hair and six to eight weeks for body hair.
Does hair removal cream make hair thicker?
Hair removal cream does not affect the thickness of hair growth once used. Nor does it affect the speed of growth. However, because hair removal cream does not remove the hair from the root, you may still be able to see the small shadow of the hair follicle under your skin after using the cream.