Hair removal products like the best razors should be easy to find on the market, we think. And if shaving any part of your body is your thing - because, let's be real, sometimes it's the easiest and quickest option - we've got a round-up of the best razors for women perfect for you.
If you're looking to keep on top of your shaving routines during the coming summer months, you may be on the hunt for the best razor to leave you hair-free as quickly and as effortlessly as possible.
With a plethora of removal products out there, from electric razors to home waxing kits, the world of hair removal can be a nightmare to navigate. If you choose to use women's razors to get rid of your unwanted hair, there are a few things to look out for when it comes to your individual needs.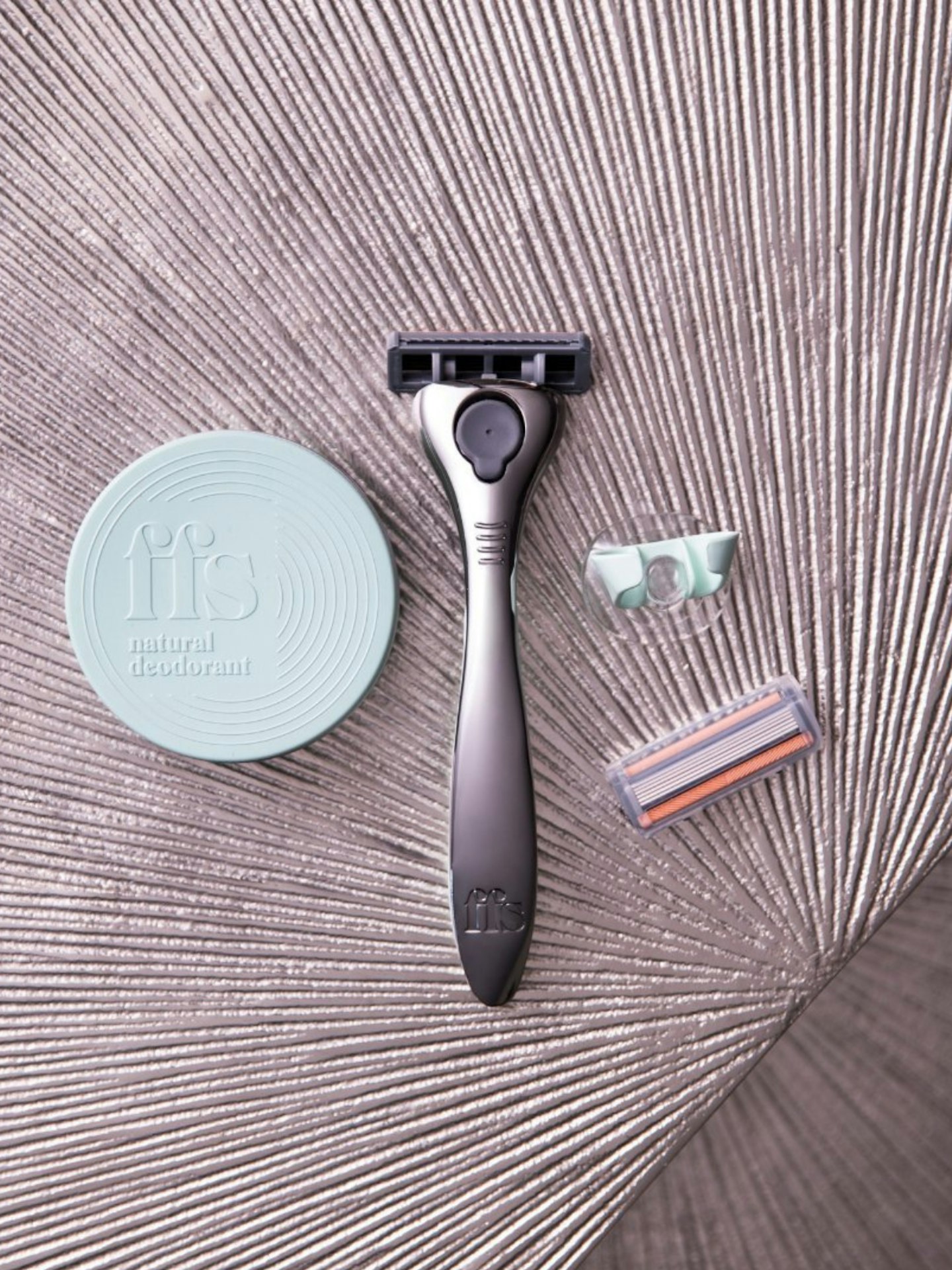 In a rush? Check out our best razors at a glance:
Editor's choice: FFS Razor Trial Kit - View offer at FFS
Best razor for a smooth finish: Etsrid The Starter Kit - View offer at Estrid
Best for extra blades: Gillette Venus Deluxe Smooth Swirl Women's Razor - View offer at Boots
These days there's a razor for everybody - there are options for sensitive skin, daily use and to suit every budget. We've done the hard work for you and have scoured the internet to find the very best brands to offer when it comes to the best razors for women. Because sometimes even the best epilators are more painful than they're worth.
SHOP: The best razors for women
Editor's choice
Description
If a really good shave is something that is extremely important to you, look no further. With a
Pros
Premium quality
Six blades for a close, clean shave
Comes with a convenient holder
Contains vitamin E to moisturise skin
Subscription options available
Best razor for a smooth finish
Description
Estrid razors are the new razor on the block, all vegan and cruelty-free designed in stainless
Pros
Five blades for a smooth, precise shave
Weighted steel handle and rubber back make for a confident grip
Vegan and cruelty-free
Subscription options available
Best razor for extra blades
Description
The Gillette Venus Extra Smooth Swirl women's razor is designed with Gillette's revolutionary
Pros
Five diamond-like coated blades
Flexiball handle for virtually no missed hairs
360-degree ribbon of moisture
A touch of vitamin E
Cons
The shape and size mean it might not be best for the bikini area
No protective cover for the blades
Best razor for sensitive skin
Description
In Venus' collaboration with Rifle Paper Co, they've created a gorgeous razor perfect for
Pros
Adorable design
Five blades
Weighted handle
Feels smooth against the skin
Cons
Have to buy extra razor heads separately
Best for sustainability
Description
Bambaw's double-edge safety razors are pretty much guaranteed to last a lifetime. The double razor
Pros
Eco-friendly with no plastic waste
A single blade for precision shaving
Solid and durable
Built to last
Cons
Can be a little finicky to assemble
Best for travelling
Description
Venus female razor blades are designed with a woman's body in mind. The Venus Extra Smooth Snap
Pros
Comes with a travel case
Five blades for a smooth shave
Water-activated ribbon of moisture
Cons
Smaller handle might not be comfortable for everyone
Best 2-in-1 razor
Description
If you're looking for the perfect two-in-one women's razor and bikini trimmer, this is it. The
Pros
Two-in-one razor and bikini trimmer
Skin guards keep blades away from the skin
Water-activated moisture strip
Cons
No additional blades included
Best razor for a comfortable shave
Description
Like sunny days, Sunny Razors feel lush on your legs. The razor features five blades, which help
Pros
Five blades for a comfortable shave
Non-slip grip handle
Blades are recyclable
Lubastrip helps to avoid irritation
Cons
Some reviewers suggest the price doesn't match the quality
Best for precision
Description
Created by British make-up artist Arabella Preston as a tool to help you achieve a fuzz-free face
Pros
Crafted from high-grade Swedish stainless steel
Reduced plastic handles made from 80 per cent wheat straw
Small blade, perfect for precision areas such as the face
Cons
Not suitable for use on larger areas
Best for face
Description
Ideally designed for use on the face to remove peach fuzz and trim eyebrows. Features high-quality
Pros
Includes an extra precision cover attachment for eyebrows
Gently exfoliates to smooth skin
Uniquely designed blades with microguards to protect skin
Cons
Not suitable for larger areas
Looking for some advice on hair removal? Read our guide on hair removal here.
Which razors are the best?
Typically, razors with more blades are going to give you a better shave than razors with only one or two. Aim to buy a razor with at least three blades for a smooth shave with minimal damage to the skin.
Will razor bumps go away?
When shaving, if you're not careful or don't use the correct aftercare, you may find that you will suffer from razor bumps. Though particularly irritating, they will usually disappear after a few days and can be prevented in the first place. After shaving, splash cold water on the area where you shaved and apply any kind of Aloe Vera gel or cream to soothe the irritated skin.
Emma Richardson is a Beauty & Fashion Products Writer for heat, Closer and Grazia. She covers shopping, lifestyle, celebs and anything trending.