Finding the best hair removal method is the worst - but epilators might just be your saving grace. The best epilators on the market are the solution for long-term hair removal, and I should know because I've tried it all.
If you use a dermaplaning tool, you'll be having to re-shave in a week. An electric razor means you'll be re-shaving in two weeks minimum. Or if you want permanent hair removal, you'll have to go to the salon every three weeks, which costs a LOT. Thus, epilators may be the best solution for affordable hair removal that actually keeps you feeling smooth for a month minimum. Yes, it is really that effective.
OK, let's be real… You're not going to get any hair removal that pulls hair out without it hurting at least a weeny bit. However, the momentary pinch is worth it when the results last approximately four weeks - oh, and it can save you loads of money.
The best epilators at a glance:
Best epilator set for easy hair removal (Editor's Choice): Braun Silk-epil 9 Flex 9-002 Wet & Dry Cordless Epilator (£150) - View offer on Argos
Best epilator for removing short hairs: Braun Silk-épil 9 9-720 (£106) - View offer on Amazon UK
Best affordable epilator: Philips Satinelle Essential Epilator (£24.99) - View offer on Amazon UK
Epilators are certainly something we can get on board with. But, if you're still asking yourself, should I buy a hair removal epilator? Then you've come to the right place as we've created a pros and con list for the best epilator the UK offers.
The best epilators to buy online in 2023
Best epilator set for easy hair removal (Editor's choice)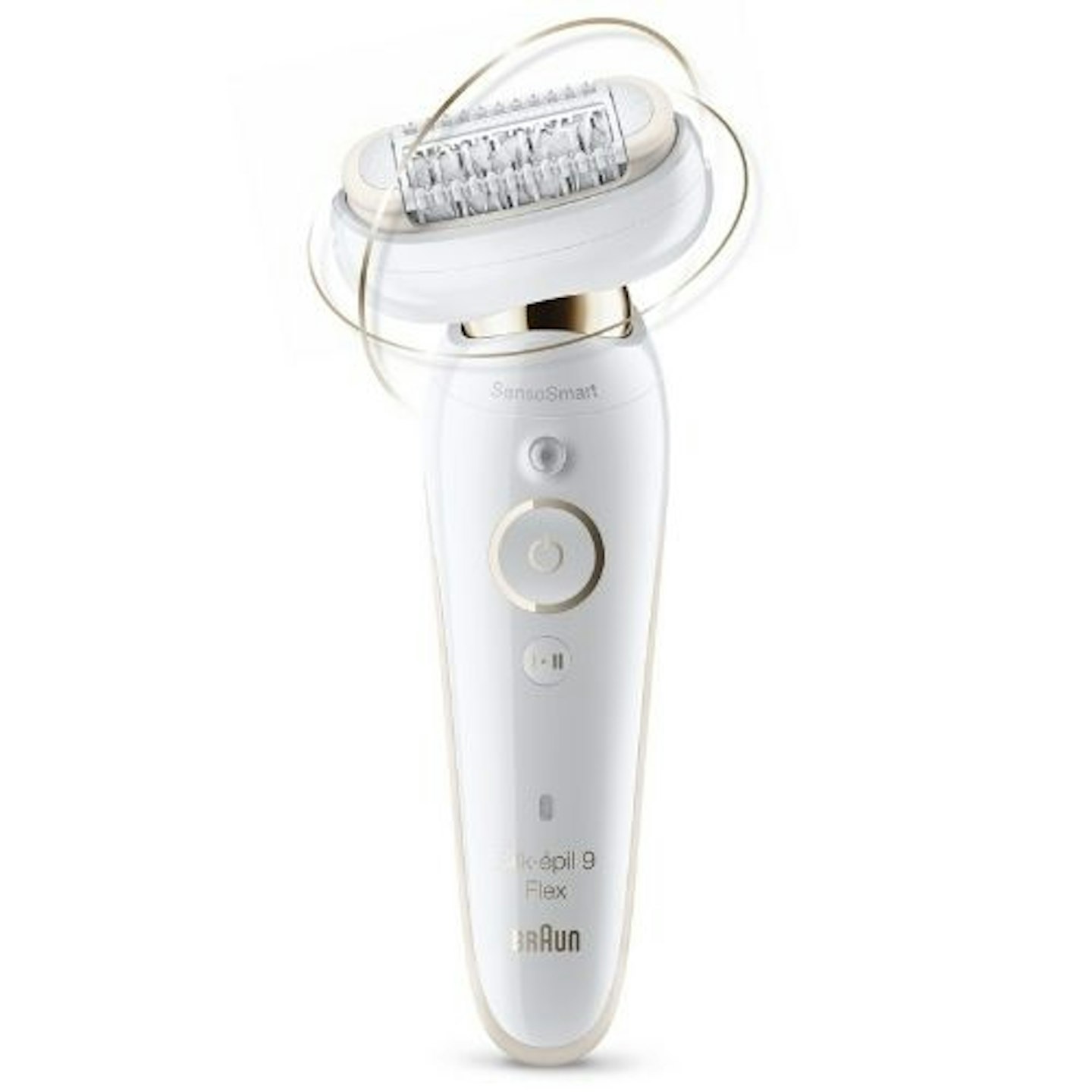 argos
Description
Now let's cast your mind back to April 2020 when Braun launched the new Silk-épil 9 Flex, a
Pros
This has a fully flexible head, making those hard-to-reach areas more obtainable.
The SensoSmart™ technology is spellbinding as you follow a red light to know if you've applied enough pressure.
You can also get your hands on a beauty set and spa that includes a body epilator, facial brush, exfoliator, precision shaving accessories, hair trimming bits and more.
Cons
This comes with a two-pin charger, so you need an adapter.
This device comes completely flat, so it takes a while until you can use it.
Best epilator for removing short hair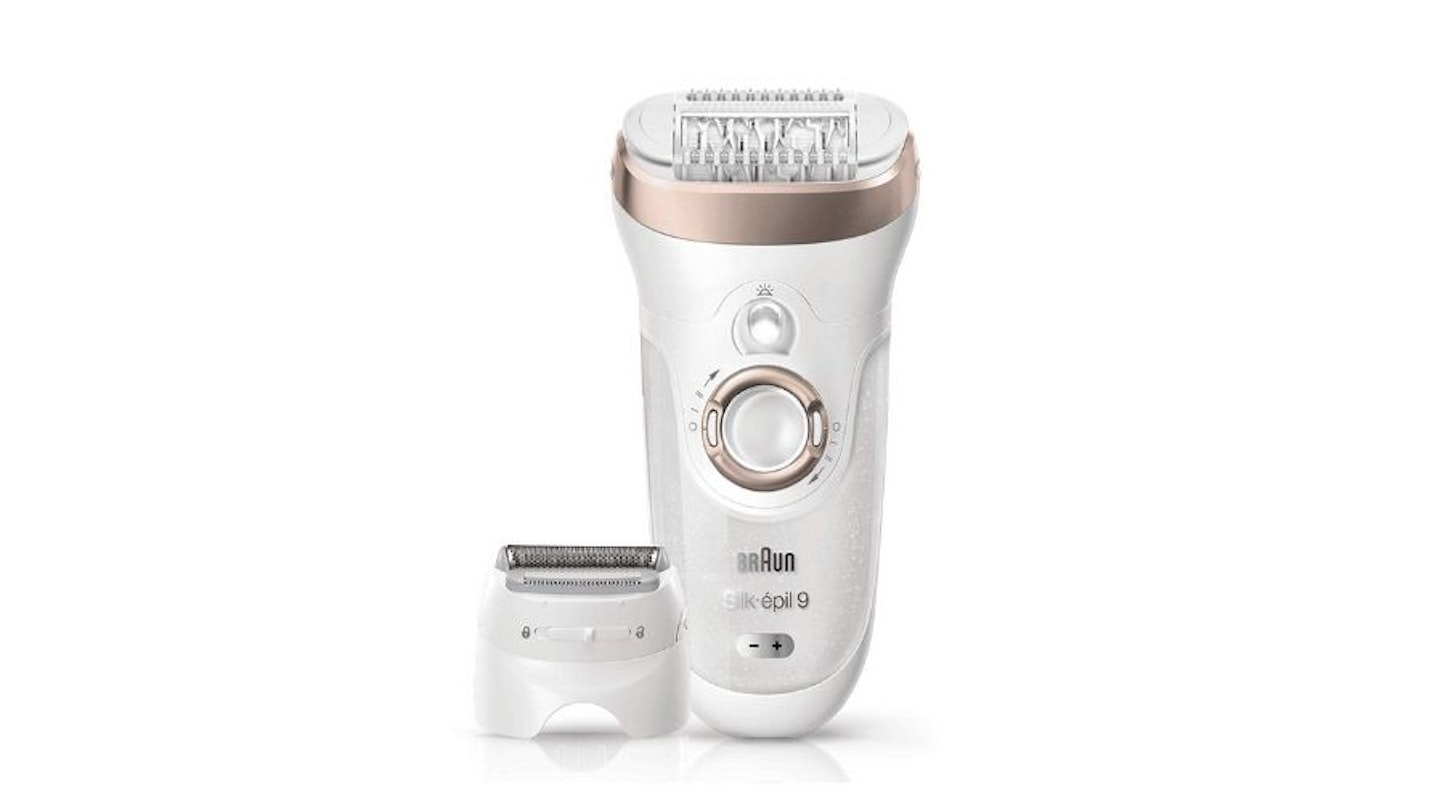 amazon
Description
With the battery lasting longer than other Braun models, this version will work perfectly if
Pros
After a week after use - there is still no stubble.
Wireless with 50 minutes of charge.
Cons
You'll have to run it over your skin a few times to get rid of all the hairs, especially if you naturally have thicker strands.
Best affordable epilator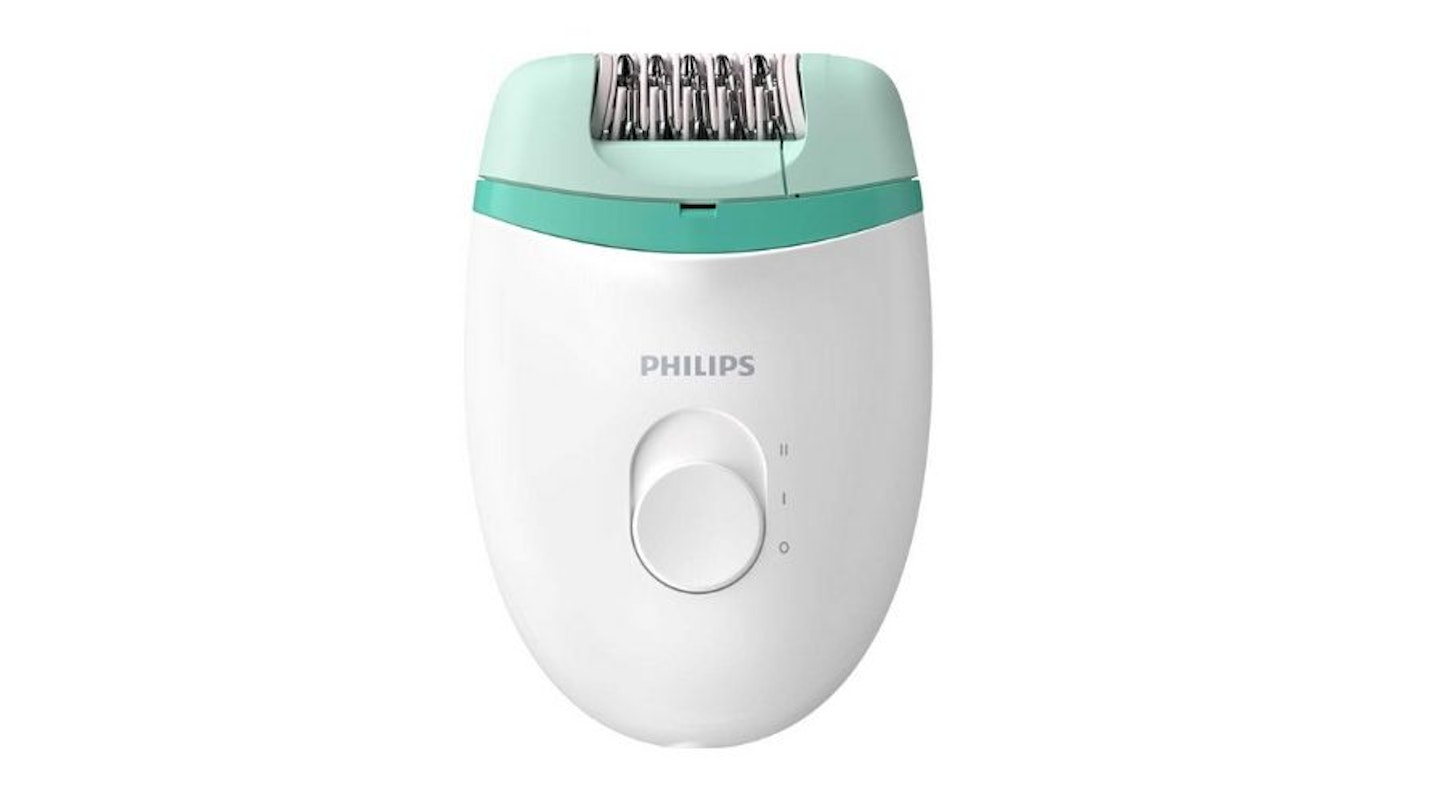 amazon
Description
For under £30 (thank you, Amazon sale), you can get yourself a nifty little epilator from Philips
Pros
For the money, it's exceptional value.
It even has two settings for thick and thinner hair so you can adapt it to your body.
Cons
It must be plugged in to use. If you don't have a plug in your room, getting some privacy will be a huge issue.
Best epilator for the face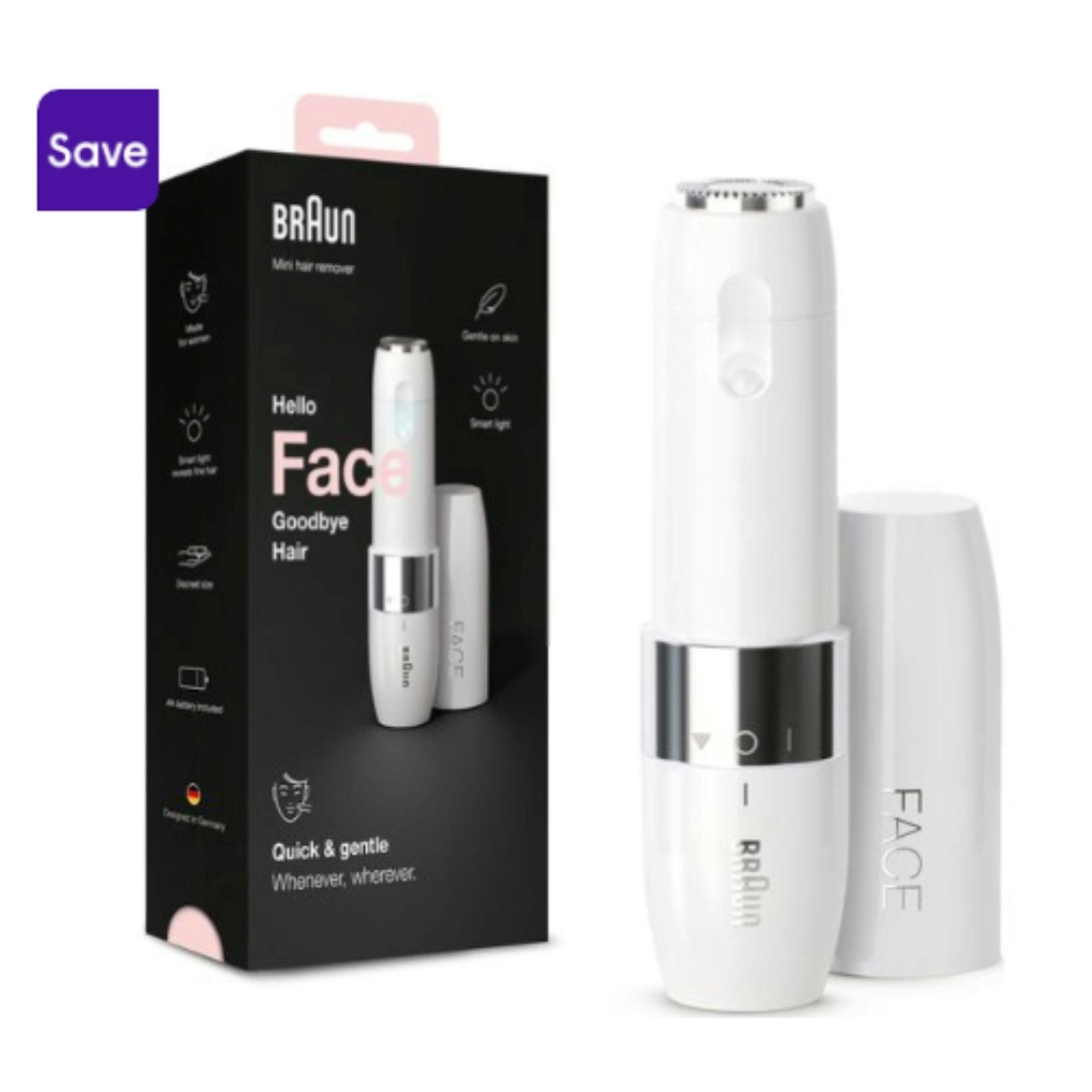 boots
Description
It can be a little daunting to find the right facial hair removal tool for you - but we suggest
Pros
Small enough to manoeuvre in intimate areas such as the face and comes with a shaver head, which is specific for this.
It has a light indicator to let you know if you have missed any spots.
Cons
If you're looking to cover a large area of skin, this won't be the epilator for you.
Best epilator for smooth legs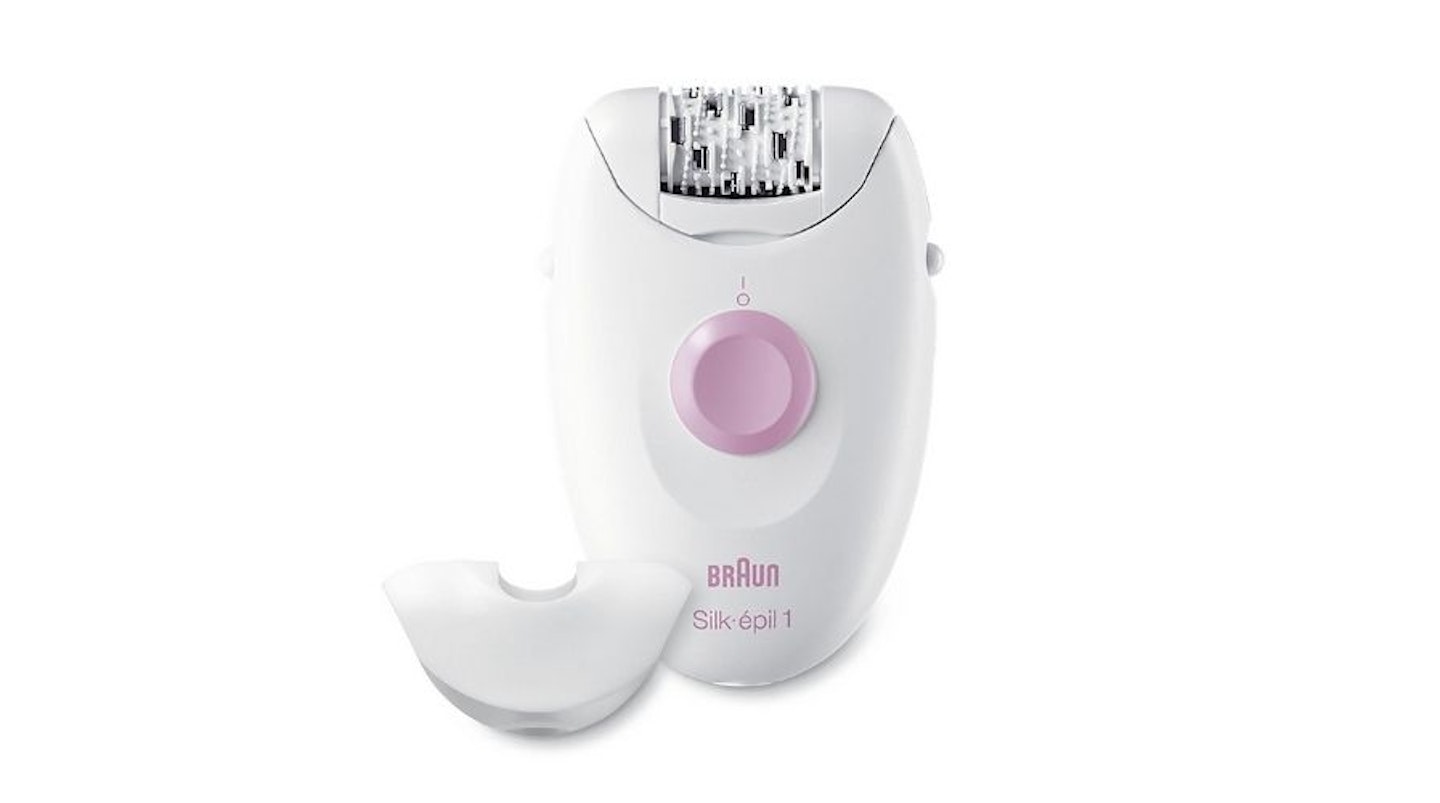 amazon
Description
Hate shaving your legs only to get pesky stubble growing back a few days later? Invest in the
Pros
The results are just like waxing, but you only need to pay for it once.
It's not heavy so it's ideal for travelling or for that work trip.
Cons
It's not cordless, so you'll probably have to do it in your bedroom. If you share a flat with your partner, this could be awkward.
Best epilator for long-lasting results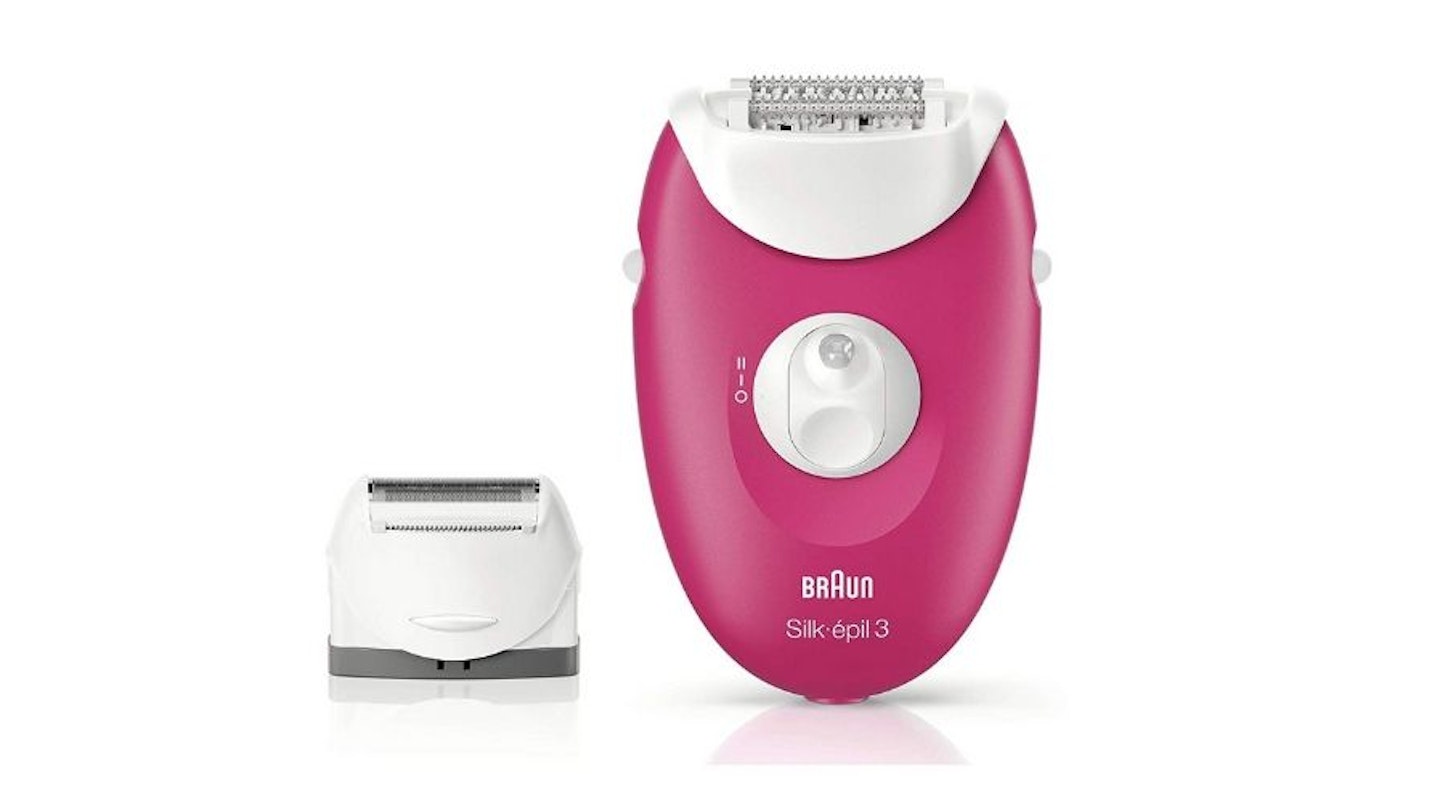 amazon
Description
This Braun Silk 3 is different in that it has three different attachment heads. Featuring an
Pros
A cute raspberry design.
Remove up to four times shorter hair than your wax technician.
Comes with 3 different attachment heads.
Cons
You have to go over the same spot a few times to get rid of all the hairs.
It has a continental plug.
Best epilator for use in the shower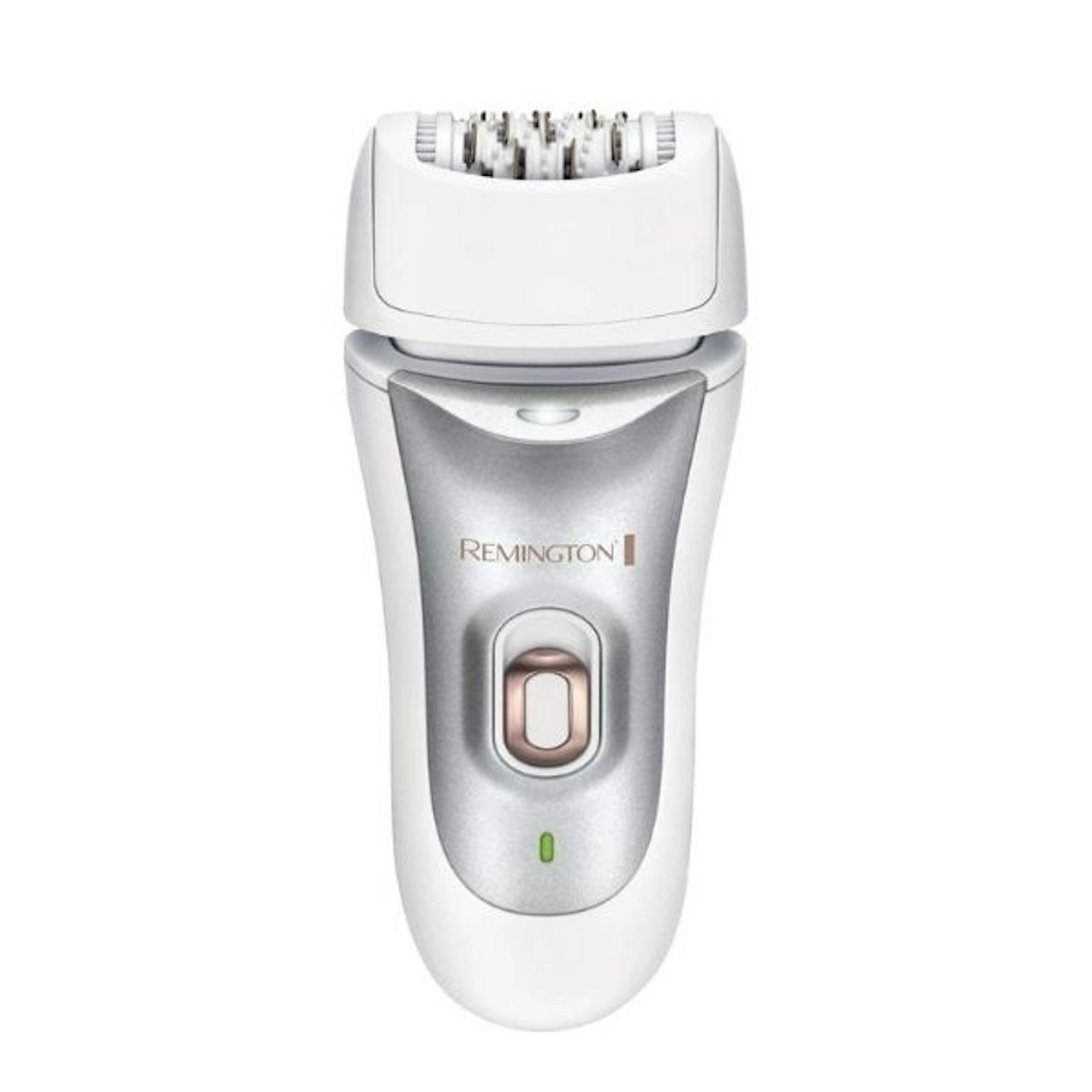 robert dyas
Description
Let's be real, showers are just the easiest places to get hair removal done. No clothes getting in
Pros
This can be used wet or dry, depending on what you're feeling.
You can enjoy up to 40 minutes of cordless usage and four blissful hair-free weeks.
Cons
A little noisy and not appropriate for sensitive areas as prone to skin trapping.
Best epilator alternative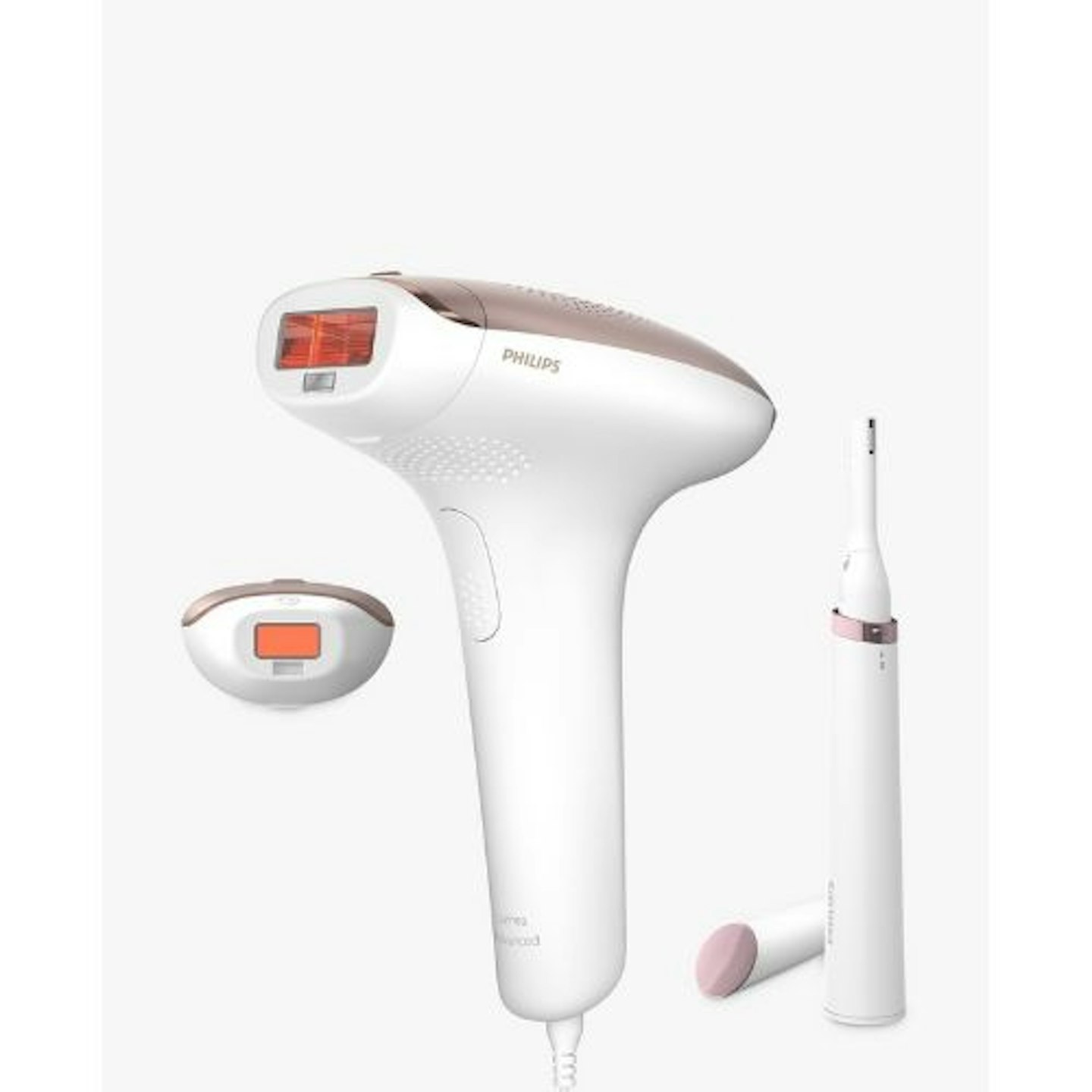 boots
Description
If you don't fancy any level of pain in your hair removal process - fair enough. The Philips Lumea
Pros
Long-lasting hair removal.
It doesn't hurt.
It's easy to do at home.
Cons
You won't see the results straight away.
Hair epilators: FAQs
Now that you've decided to invest in an epilator, we've pulled together some helpful Q&A you'll probably want to know about before using this beauty kit.
How do epilators work?
Epilation is a method of hair removal that takes directly from the root. If you've tried epilating before, you'll know that it can be quite painful as it plucks hair away as you move the device over your skin. Yikes. Although this works in a similar way to waxing kits, it doesn't require the sticky mess of covering yourself in wax. Well, that's one thing we're thankful for.
If you're a newbie and have a thirst to know more about how to use an epilator, beauty blogger and YouTuber - Prachi talks through her experience using the product on her channel SuperWowStyle.
Are epilators painful?
This question comes up a LOT because the idea of plucking hair from a pivoting head sounds absolutely terrifying. From someone who has a low pain threshold, I can honestly say it was like getting your eyebrows done.
Yes, you'll find it irritating (what hair removal isn't?), but I was surprised to find that it didn't compare to anything like the process of waxing.
According to the Epilator Authority (yes, it's a thing), "the general consensus is that epilation "hurts like hell" the first time, but becomes more tolerable the more times you do it. Some people will never be able to deal with the pain to get through the first sessions, but for those who do, it ends up not hurting too much in the long run."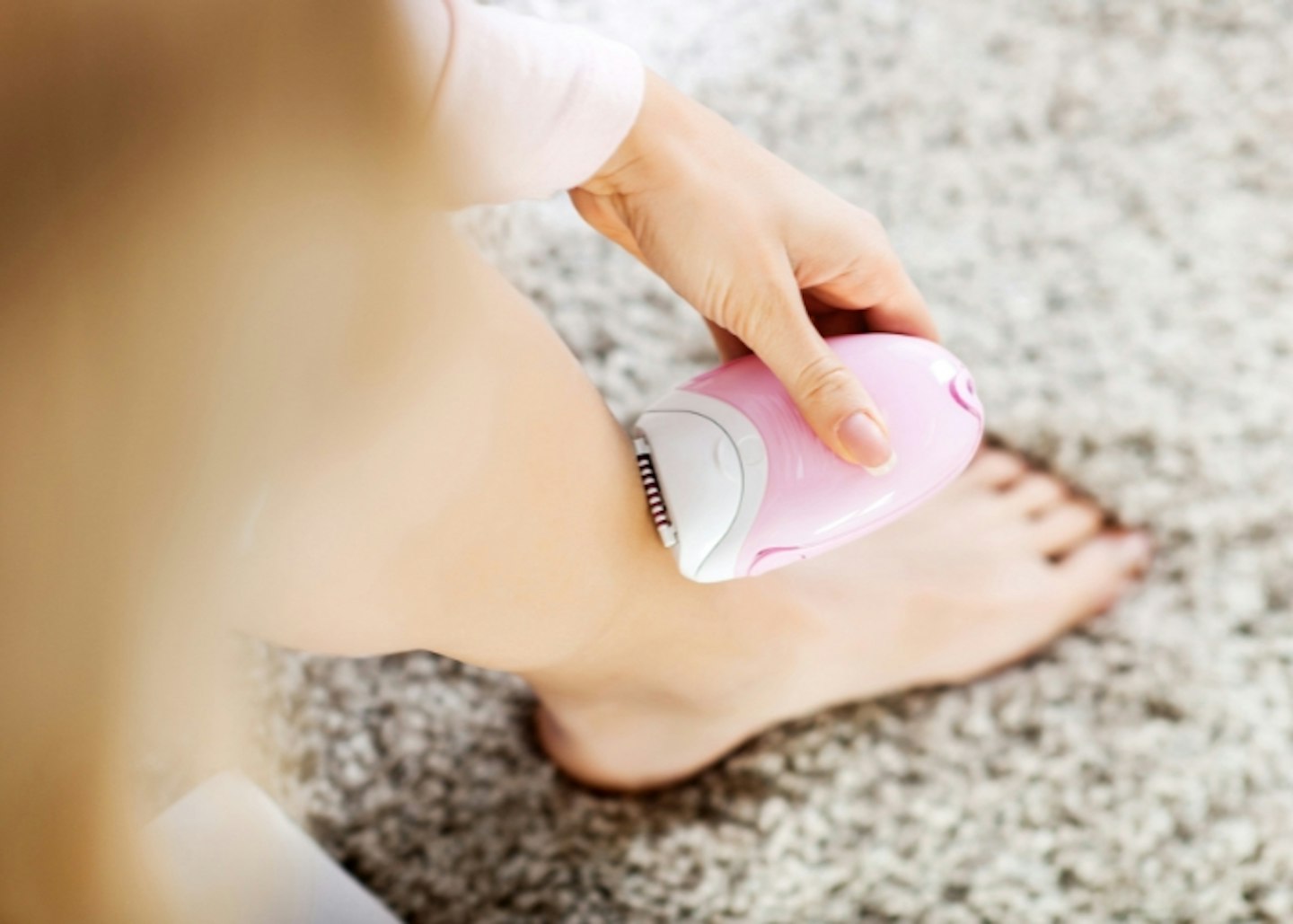 Can epilators cause ingrown hair?
Ingrown hairs, by definition of the NHS, are "red, often itchy bumps where a hair has grown back into the skin." Any type of shaving, waxing, plucking or threading of hair may cause ingrown hairs.
There are lots of things that you can do to prevent ingrown hairs from forming when using an epilator. Here are some of our favourites:
Jump in the shower before using your epilator and wet your skin with warm water.
Exfoliate your dry skin to help remove any trapped hairs.
Use your epilator in the direction that your hair is growing.
Remove any hair from your epilator after each stroke.
Will epilators remove hair permanently?
We've all been there when we've made last-minute plans and ran for the disposable shaver in the back of the bathroom cupboard only to find that it's 'disappeared', wishing that there was an easy solution to removing hair permanently. Or is that just us?
Some people will sign up for months of laser to get rid of those pesky hairs, and if there's anything you need to know about laser hair removal, it's that it's a pretty long process. And although epilators don't have that permanent effect, they do typically provide smooth skin for up to four weeks after use. Plus, if you do decide to embrace your natural hair, this will grow back. Hey, if Victoria Beckham confesses not shaving her leg hair, so can you.
Are epilators better than shaving?
Despite the pinching pain, we love that hair epilators offer smoother feeling skin for longer. This method of hair removal has lots of benefits, like extracting shorter hair and potentially reducing the amount of body hair you have over time.
According to Healthline, "With this method, hair grows back softer and finer. Hair may even regrow at a slower rate. The longer you epilate, the less hair you'll notice on certain parts of your body."
For the chance of having softer, finer hair, we have to conclude that epilators are better than shaving - right?
Ruby Barry is a Product Writer for Closer Online, specialising in fashion and beauty. The team has nicknamed her "dupe queen", as there's not a product in the world she can't find a cheaper alternative for.