We here at Closer are the masters of finding the best hair removal products for every individual, and dermaplaning tools might just be the latest exciting product on the block. Well, that's if you want face skin smoother than butter... The best dermaplaning tools tackle everything from unwanted facial hair, peach fuzz, messy eyebrows and even uneven foundation. Yes, this little facial razor is changing the hair removal game.
Dermaplaning is the new beauty trend that's taking over social media, with loads of influencers and celebs joining the trend. In fact, Love Island's Alexandra Cane, Laura Anderson and Belle Hassan, as well as TOWIE's Lauren Pope and Amy Childs, have all been spotted on Instagram stories holding a dermaplaning tool. Our challenge? Finding the best dermaplaning tool for every skin and hair type.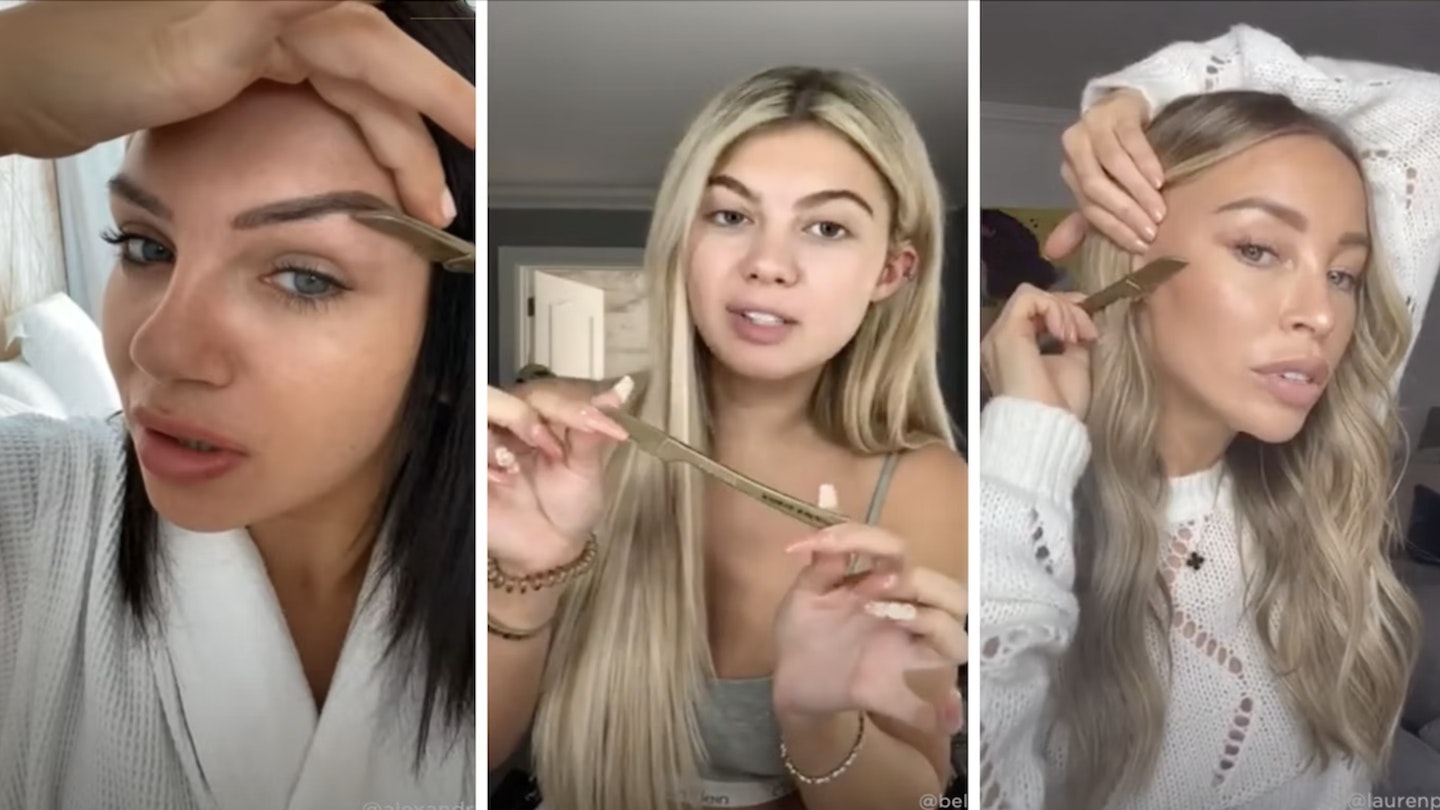 Closer's best dermaplaning tool at a glance:
Best Amazon dermaplaning tool: Veet Sensitive Precision Dermaplaning Face Kit, £10.25 View offer on Amazon
Best eco-friendly dermaplaning tool: Kitsch Eco-Friendly Dermaplaners, £7.75 - View offer on Beauty Bay
The treatment leaves behind glowy dolphin-smooth skin in the same way any home waxing kit would, so it's ideal for giving you a smooth canvas ready for any make-up look. We've found some of the best dermaplaning tools for you to use at home to achieve a perfect salon glow.
There are so many different tools out there, from electric trimmers to more scalpel-like razors, that will all leave you with a gorgeous healthy glow. We've researched the best, with reviews and ratings to match. Keep scrolling to find the best dermaplaning tools, as well as our dedicated FAQ section.
SHOP: The best dermaplaning tools to shop online in 2023
Best sonic vibration dermaplaning tool
ON SALE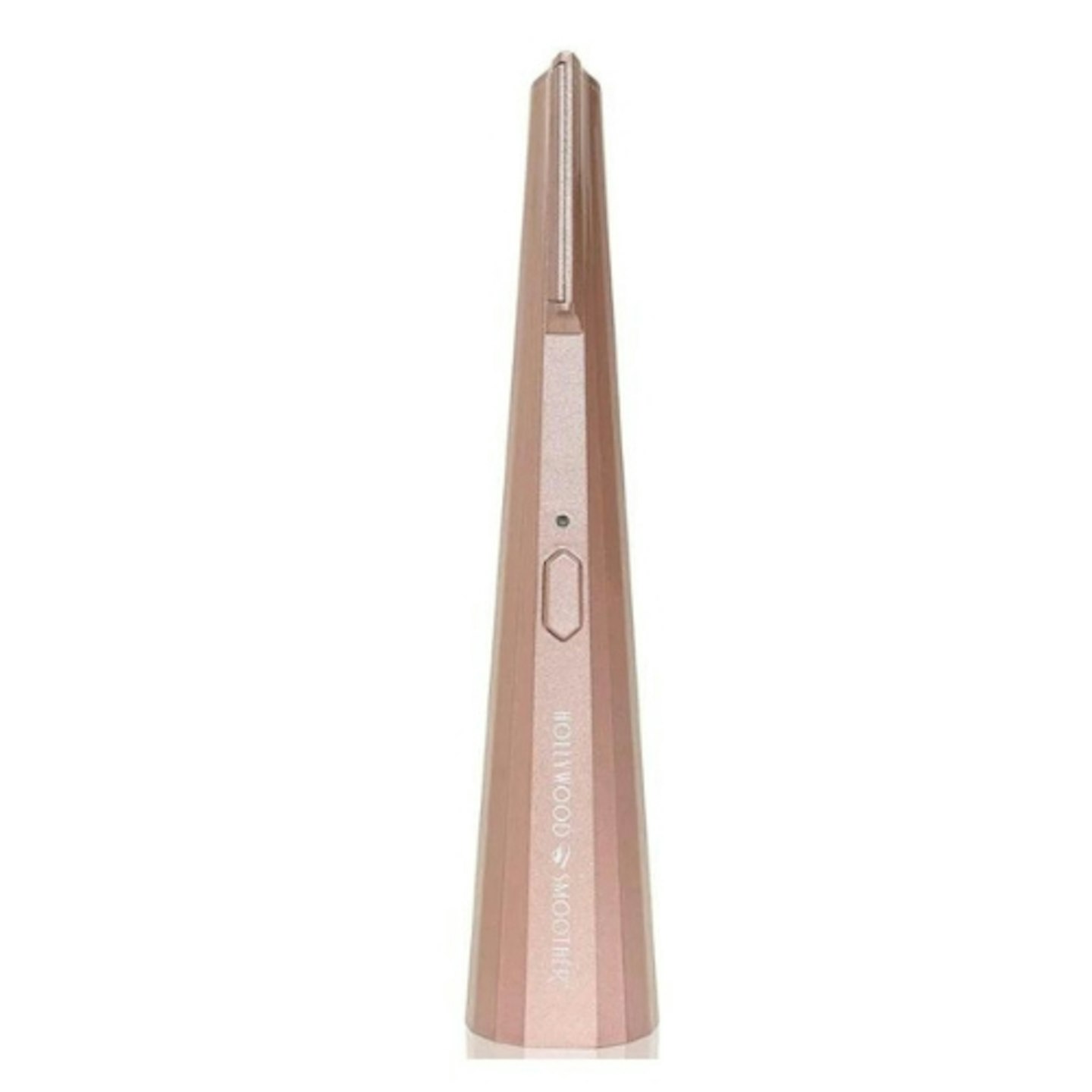 look fantastic
Description
The Hollywood Smoother aims to remove dead skin and peach fuzz from the face for an instant glow.
Pros
As well as removing facial hair, it can be used to tidy up around the hairline
The sonic vibrations loosen up clogged pores, withdrawing excess oils from the face
Cons
It needs batteries, so it is not rechargeable
Best Amazon dermaplaning tool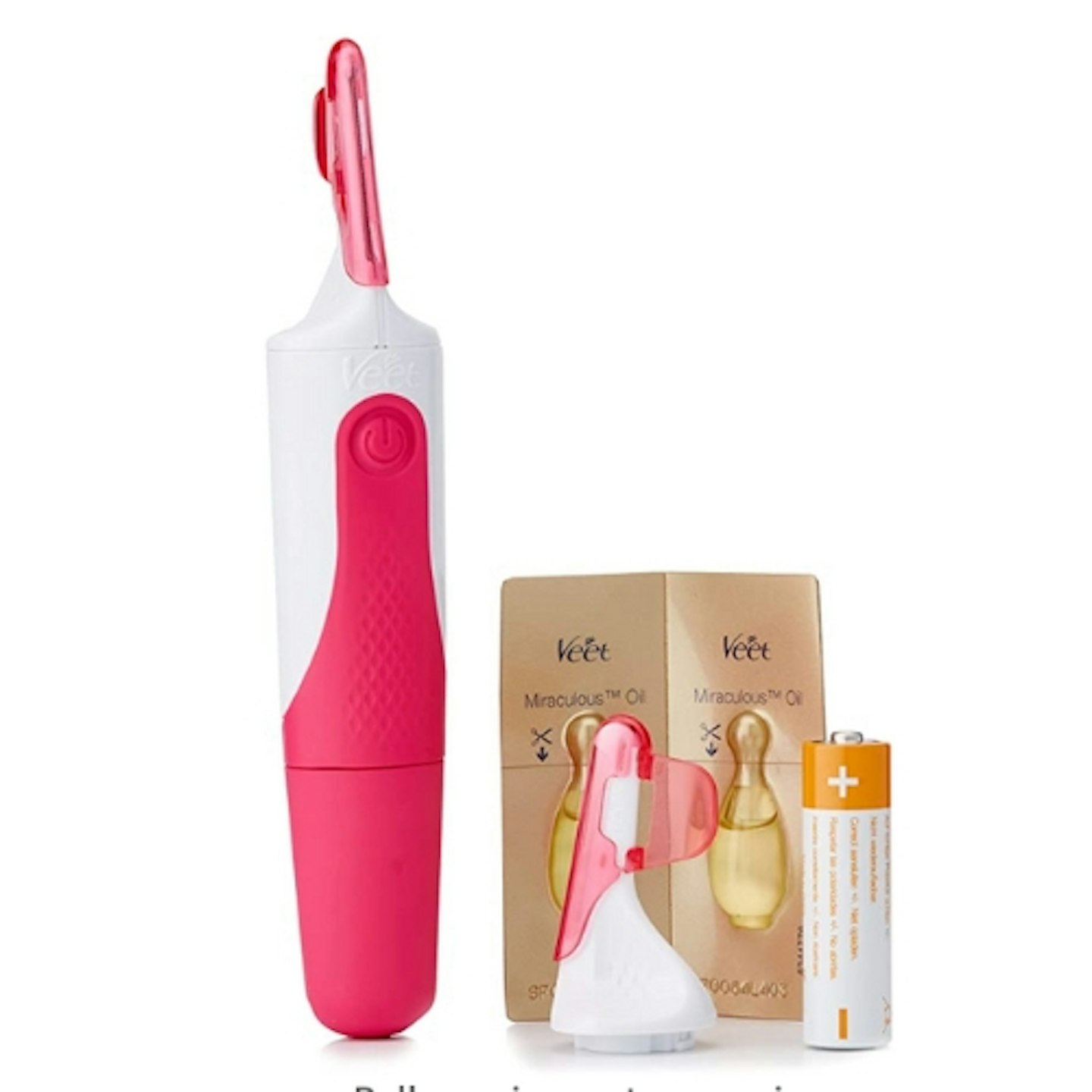 amazon
Description
Our favourite hair removal brand, Veet, which specialises in products of hair removal creams, has
Pros
Includes Veet's miraculous oil to ensure your skin feels nourished afterwards or during process
Device is completely waterproof
Cons
Tricky to buy refills - so far they can be bought on eBay or in-store at Superdrug
Best eco-friendly dermaplaning tool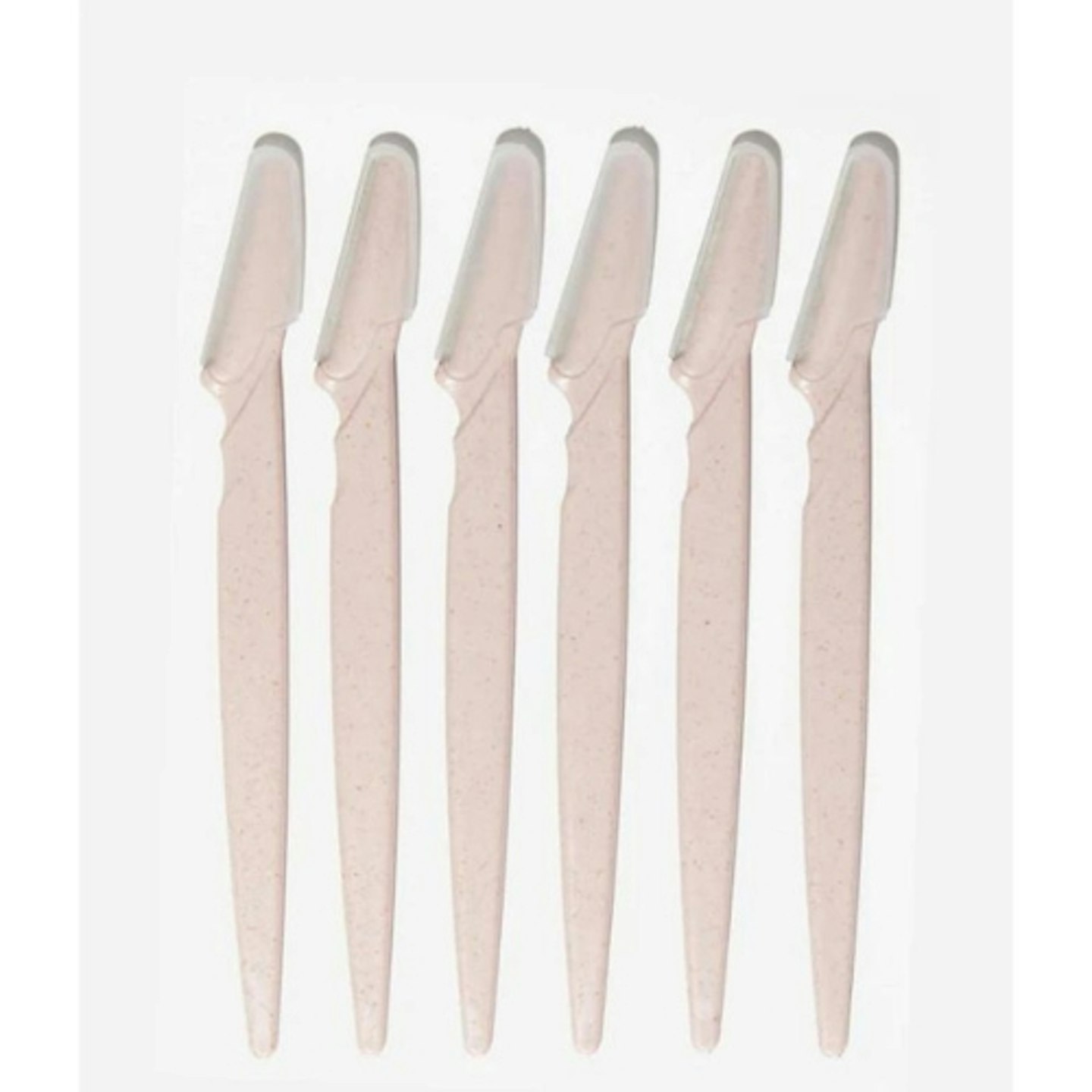 beauty bay
Description
This Kitsch dermaplaner is the perfect tool if you haven't tried dermaplaning before. It's simple
Pros
Eco-friendly - made from plant-based fibres that don't contribute to plastic waste
Priced at £9 for a pack of 12, you're essentially paying less than £1.30 per razor
Cons
You will still be throwing away razors after they wear out
Best dermaplaning tool subscription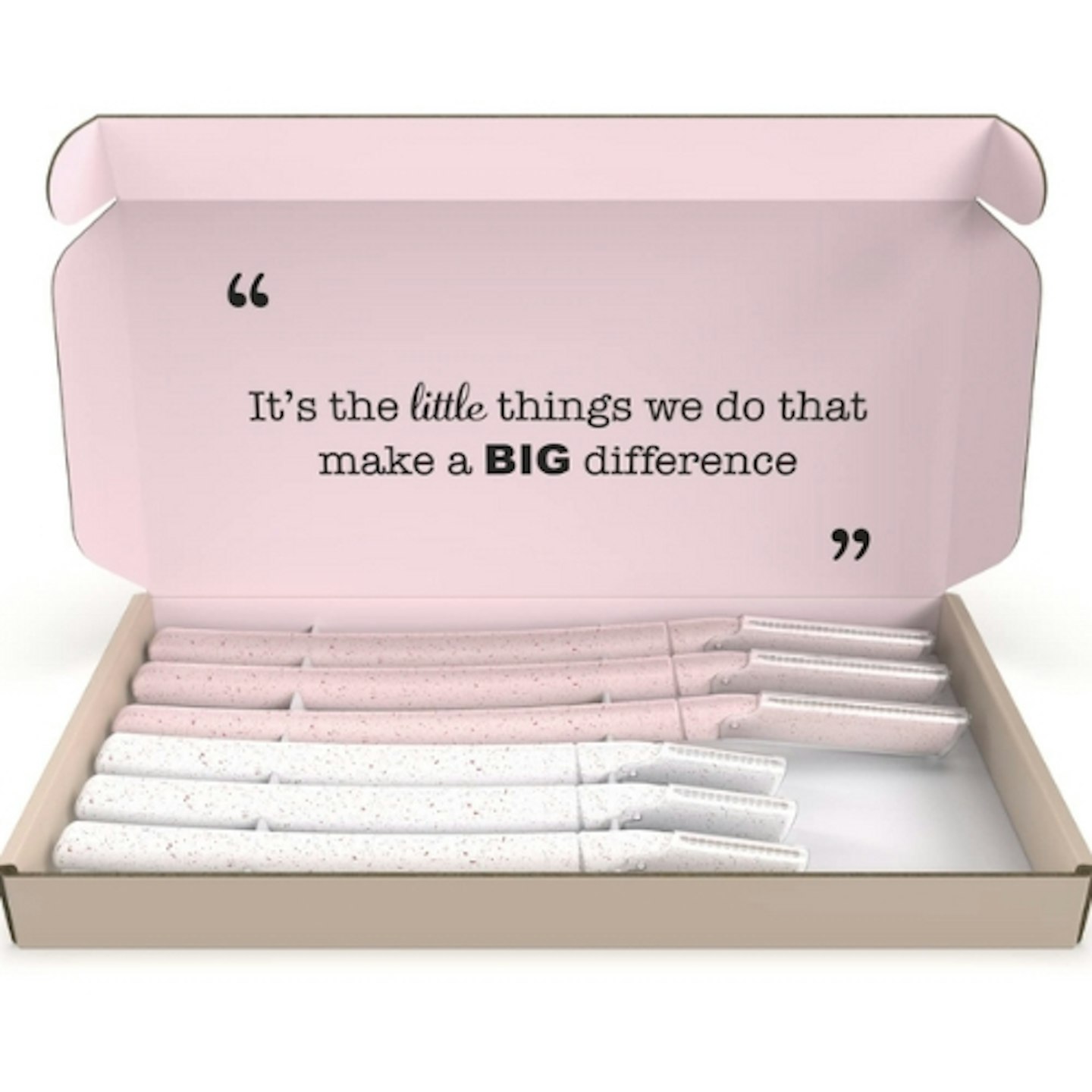 amazon
Description
Would you prefer a subscription service where there's no worry about forgetting about buying
Pros
Made with biodegradable, renewable wheat straw
Sent with 100% plastic-free packaging - can send blades back to be recycled, so no metal waste
Set of six has two different sizes included, eyebrow shaping and a larger size for facial hair
Cons
Reviews state the blade is very sharp, so you will need plenty of time to shave slowly
Best dermaplaning tool for the body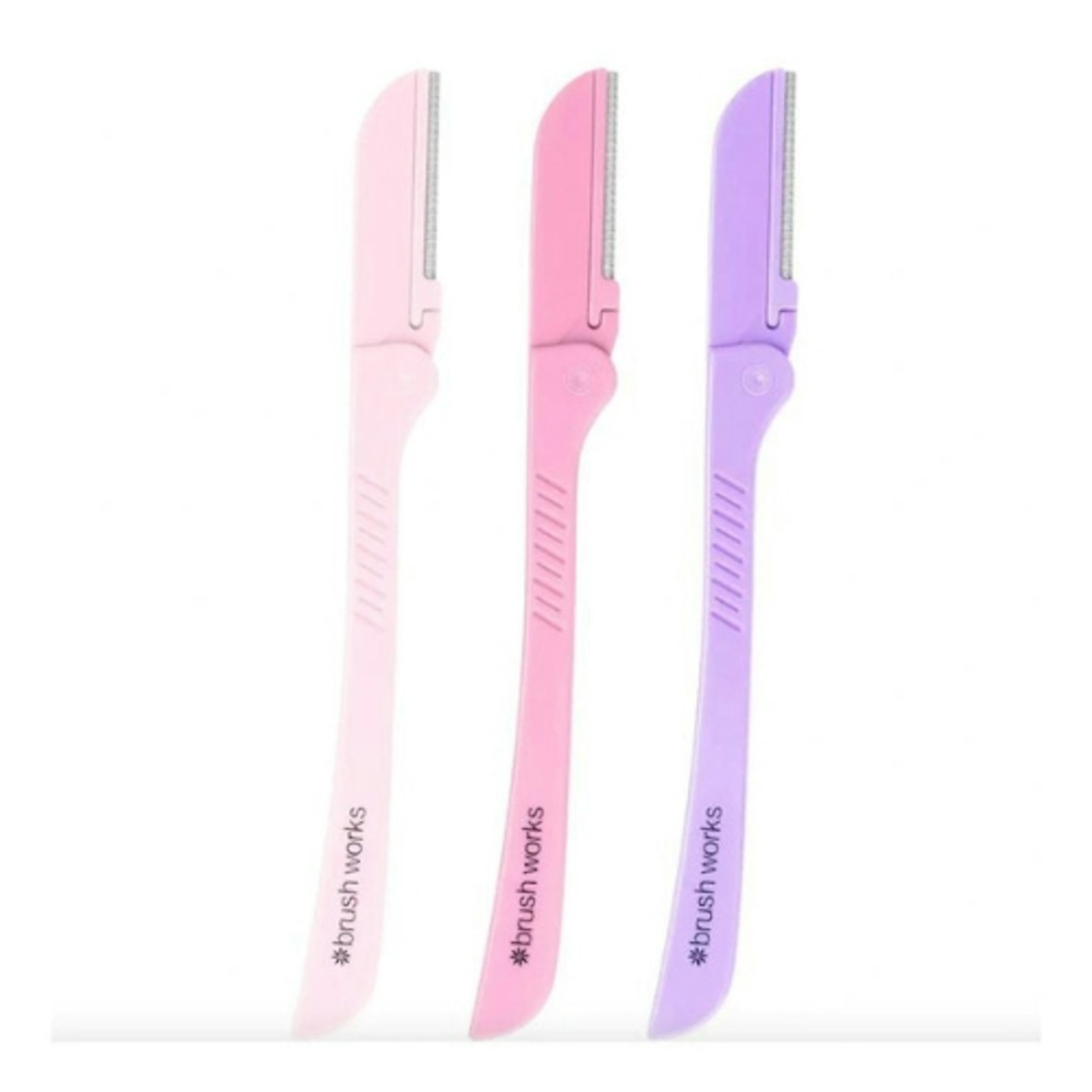 look fantastic
Description
We love it when a product can be used in more than one way, and these Brushworks Eyebrow Razors
Pros
These razors can fold 90 degrees for taking on the go safely
This multi-use tool removes the hair from your eyebrows, upper lip, chin, bikini line, or arms and legs
Cons
Some reviews state the blades aren't as sharp as other brands
Best dermaplaning tool kit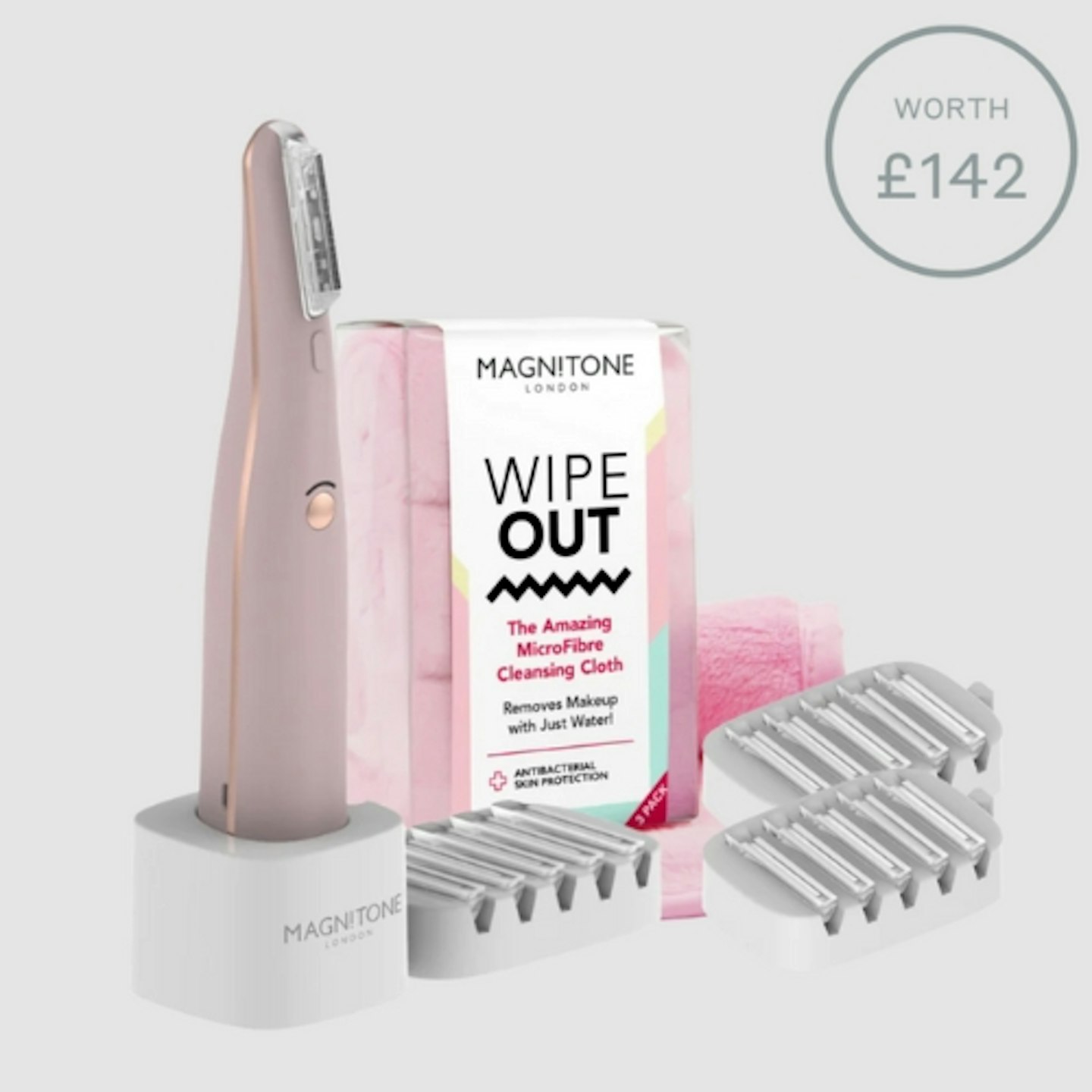 magnitone
Description
When tipping your toe into the world of dermaplaning, it's useful to get a kit so you have
Pros
Kit includes six DermaBlades, a bathroom caddy stand, five packs of replacement blades and a three-pack of the WipeOut Amazing MicroFibre Cleansing Cloths
It's USB chargeable and comes with a charging cable
Cons
It's the most expensive option on our list
Dermaplaning: FAQs
As dermaplaning becomes increasingly popular, people are asking about the safety of the treatment, its effectiveness, and whether shaving will lead to youthful skin. So, we spoke to the CEO of Hollywood Browzer and 2022 Apprentice Star, Amy Anzel, who answers your most Googled dermaplaning questions. Let's get started, shall we?
Is dermaplaning painful?
"Many people assume hair removal is painful, but this isn't the case for dermaplaning. Dermaplaning is painless because it uses a gentle scraping motion across the skin's surface to remove the fine hairs and improve the appearance of the skin."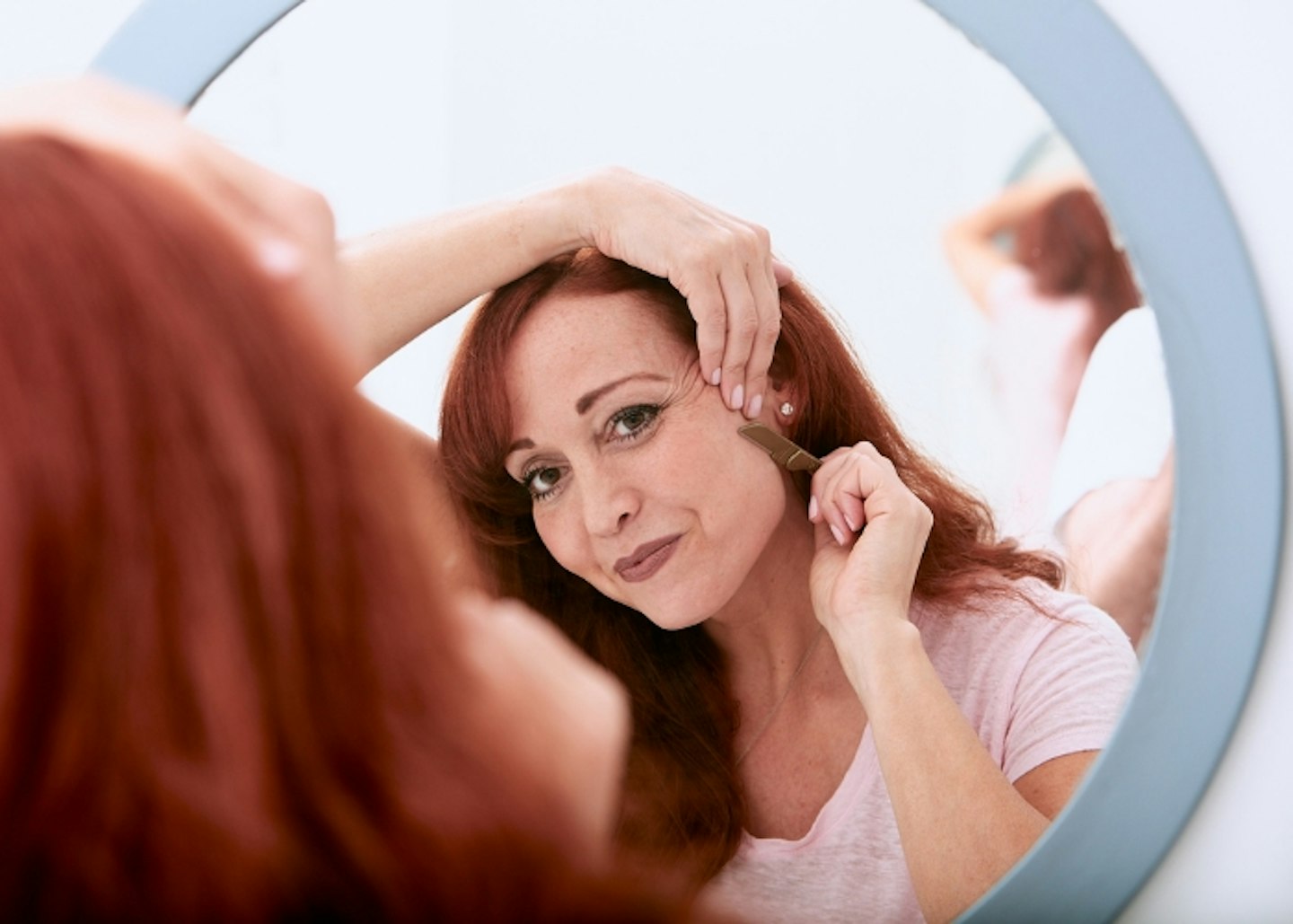 What is dermaplaning?
Defined by the CEO of Hollywood Browzer, Amy Anzel, dermaplaning is "a non-invasive procedure that exfoliates and softens the skin by removing dead skin cells and peach fuzz. As well as hair removal, it's used to treat hyperpigmentation and textural irregularities in the skin, such as large pores, small wrinkles, or fine lines. The pain-free, at-home treatment is also said to improve makeup application, enhance overall skin clarity and brighten the skin."
A dermaplaning tool is an exfoliating blade similar to one's used in a manual or electric razor. The blade removes dead skin, imperfections and peach fuzz. This process was traditionally done by pros, but it's now accessible to anyone and can be done in the comfort of your own home. You can find some great dermaplaning products both in stores and online.
It's pretty much shaving while leaving you with a super smooth face (and no, your hair won't grow back thicker or darker!). It's also pain-free, which is great if you're scared to use even the best epilators on the market.
Is dermaplaning safe? Will it cause cuts to the skin?
"Dermaplaning is a safer procedure than other hair removal methods, such as waxing or laser treatment. When your dermaplaning tool is used correctly at the right angle (45 degrees) with slight pressure, you will just feel a stroking sensation as if you are combing the skin. If dermaplaning is done incorrectly, i.e., with no facial elixir oil to prepare the skin, at the wrong angle or with incredibly heavy pressure, then there is a risk of very minor cuts to the skin that will typically heal between 24 to 48 hours. However, the pressure used for dermaplaning is not enough to cause deep cuts."
Does dermaplaning cause acne?
We asked Chartered Chemist and founder of SOS Serum Skincare, Bruce Green, whether it's a good idea to shave your peach fuzz…
"At-home dermaplaning devices don't come without their risks. By spreading bacteria across the skin and sometimes even cutting the skin, they can both make the skin feel and look sore. This can cause the user to experience breakouts.
If you are already prone to acne and pimples, or have a compromised skin barrier, dermaplaning probably isn't for you. Of course, if you have the treatment done professionally, bacteria spreading and skin damage are much less likely to happen."
If you're more curious about the world of hair removal than ever, make sure to check out our ultimate guide to hair removal to find the best method for you.
Ruby Barry is a Product Writer for heat, specialising in fashion and beauty. The team has nicknamed her "dupe queen", as there's not a product in the world she can't find a cheaper alternative for.