It was recently revealed that TOWIE legend Chloe Brockett had been suspended from filming after an alleged altercation with co-star Roman Hackett, but the reality star is bouncing back with an exciting new venture.
Chloe revealed in September that she's releasing her very own podcast, On The Record with Chloe B, where she'll be setting the record straight on all the rumours and reports surrounding her time on the show, her love life and feuds.
In the time that she's been on TOWIE, viewers have seen Chloe clash with the likes of Ella Rae Wise, Olivia Attwood and Chloe Meadows, but she's vowed to show a "completely different side" of herself on the podcast.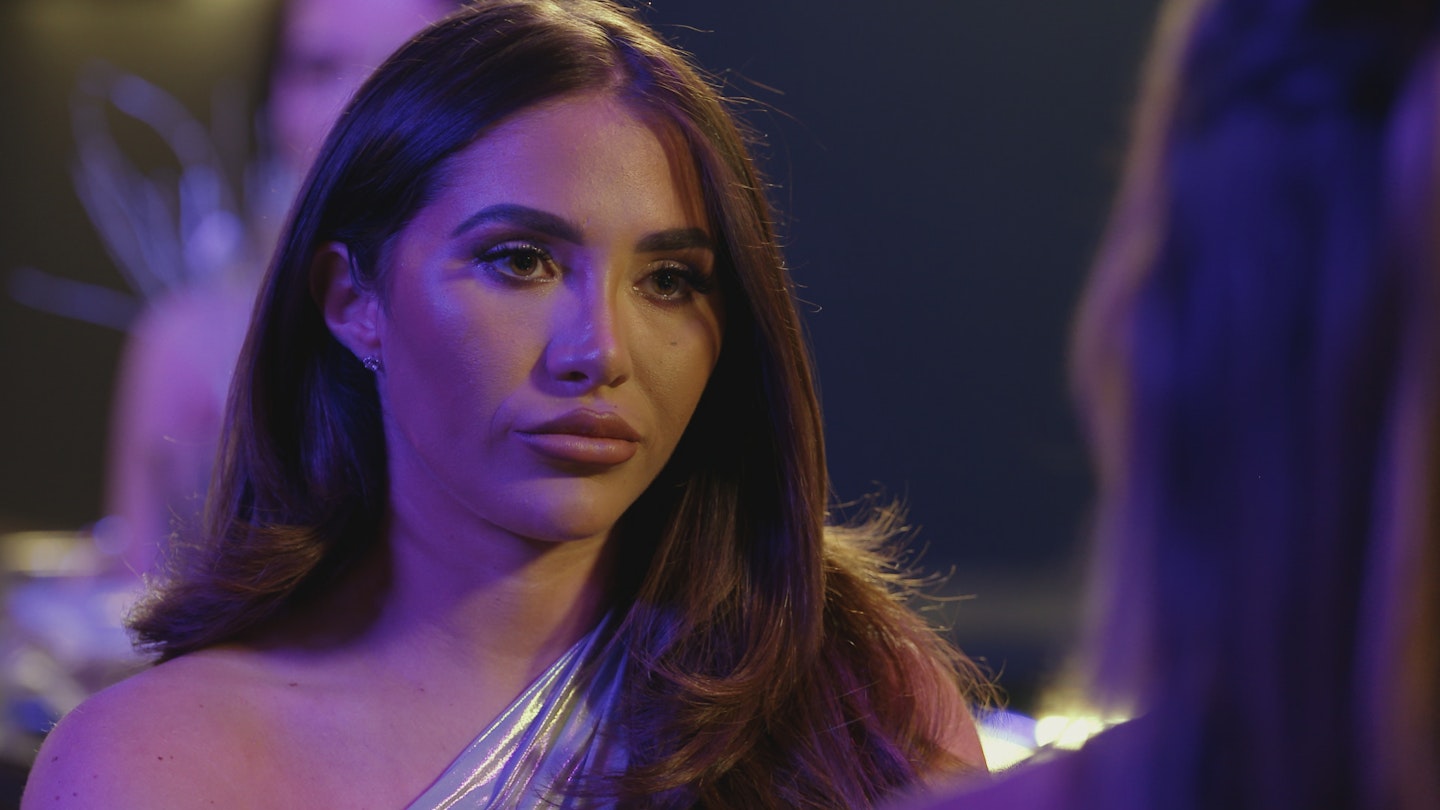 Chatting exclusively to Closer, Chloe said, "I can be argumentative, I can be bitchy and I can come across as this person. That is definitely one side of me and I've always continued to say I can be that person, but that is what's show on a little 40-minute [episode] and I'm so much more than what you seen on TV.
"I think that is the common misconception with me, that I'm constantly walking around spouting one liners and constantly wanting to argue with someone. Doing this podcast will show a very different side to me, interacting in a very different way to what I normally do on TV."
She added, "I think listening to my podcast and seeing that I actually have got some brains will be a bit of a shock to people because, you know, normally I'm screaming at someone outside."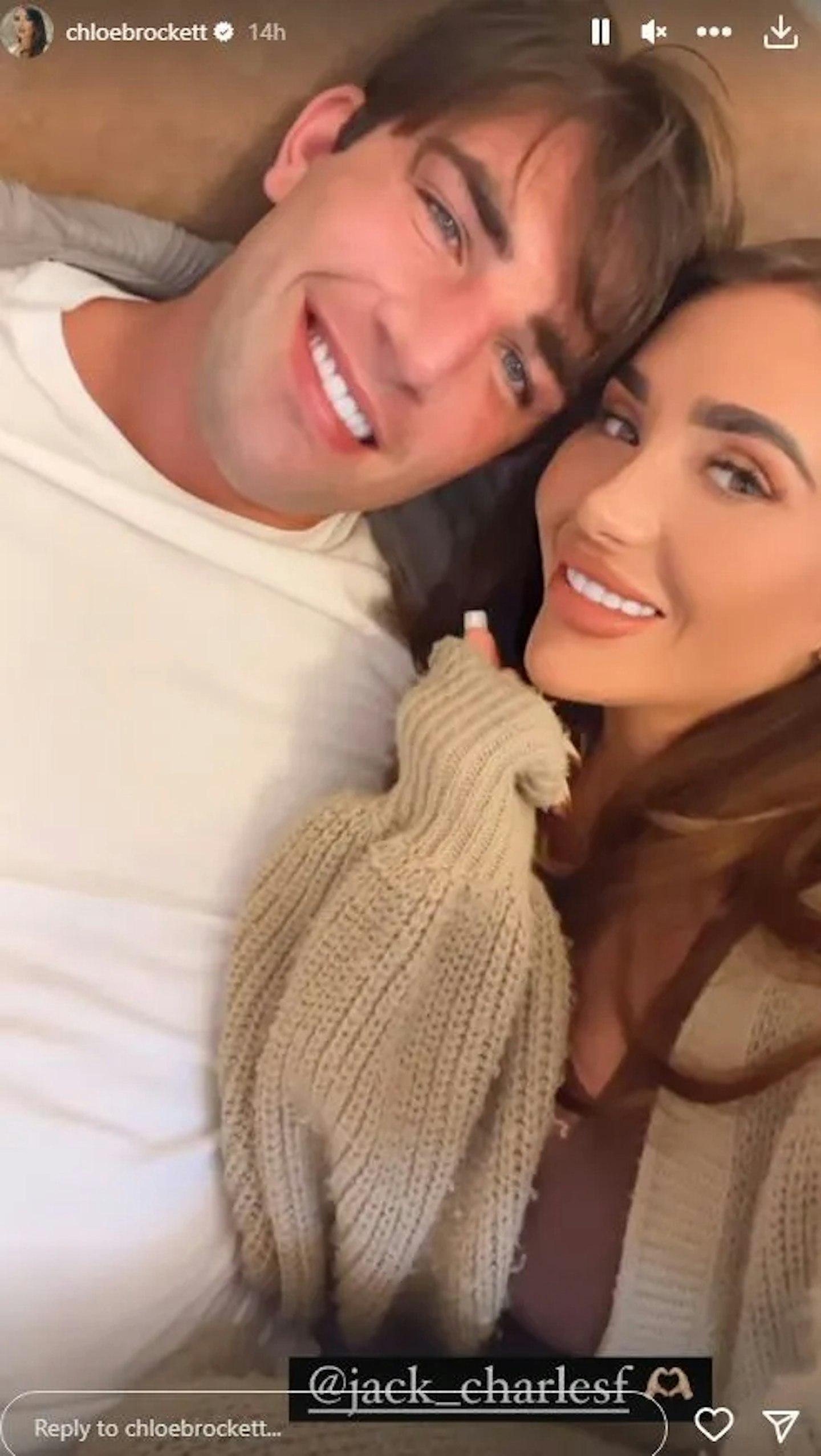 While the exact release date of Chloe's podcast is being kept under wraps for now, we do know some details including a few of her guests like bestie Junaid Ahmed and former flame Jack Fincham.
We also know one topic that Chloe will address after she opened up on social media earlier this month.
Chloe was answering questions from her fans (TOWIE stars are basically either filming TOWIE or doing Instagram Q&As btw), when one asked, 'Would you say you're a violent person? Feel like the media make you out to be."
Not us, btw. We forever stan The Brockett.
Chloe replied, "No I'm 100% not at all! This is gonna be spoken about on my podcast."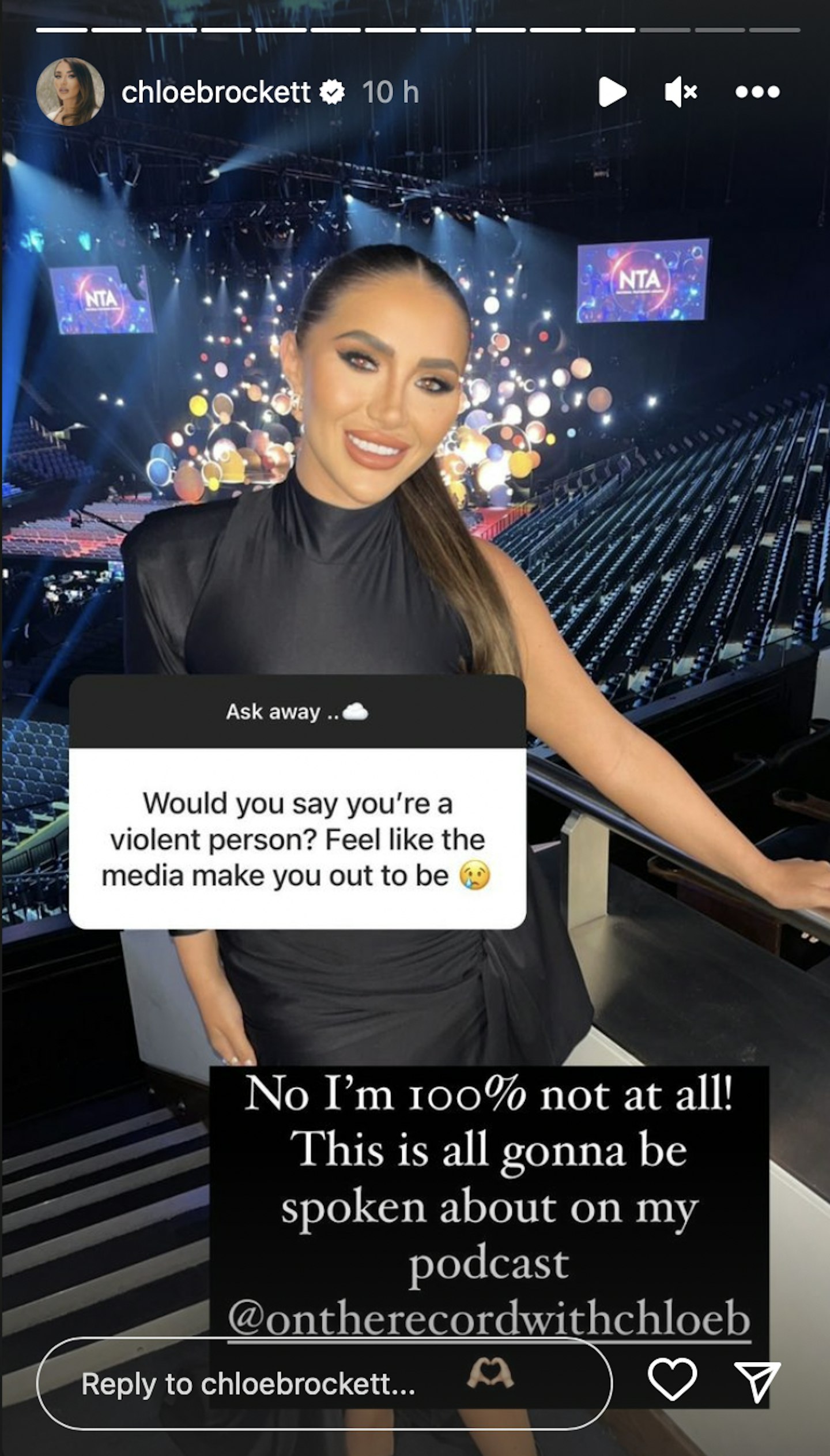 Our souls are ready.
What is Chloe Brockett's podcast about?
During another Instagram Q&A back in May, a diehard Chloe fan said, "Please do more podcasts! You're helping me with my painting!"
Responding to the fan's comment, Chloe revealed that her own solo podcast was in production. She wrote, "Oh you're gonna be seeing me on A LOT more podcasts soon. My own one is in the making!"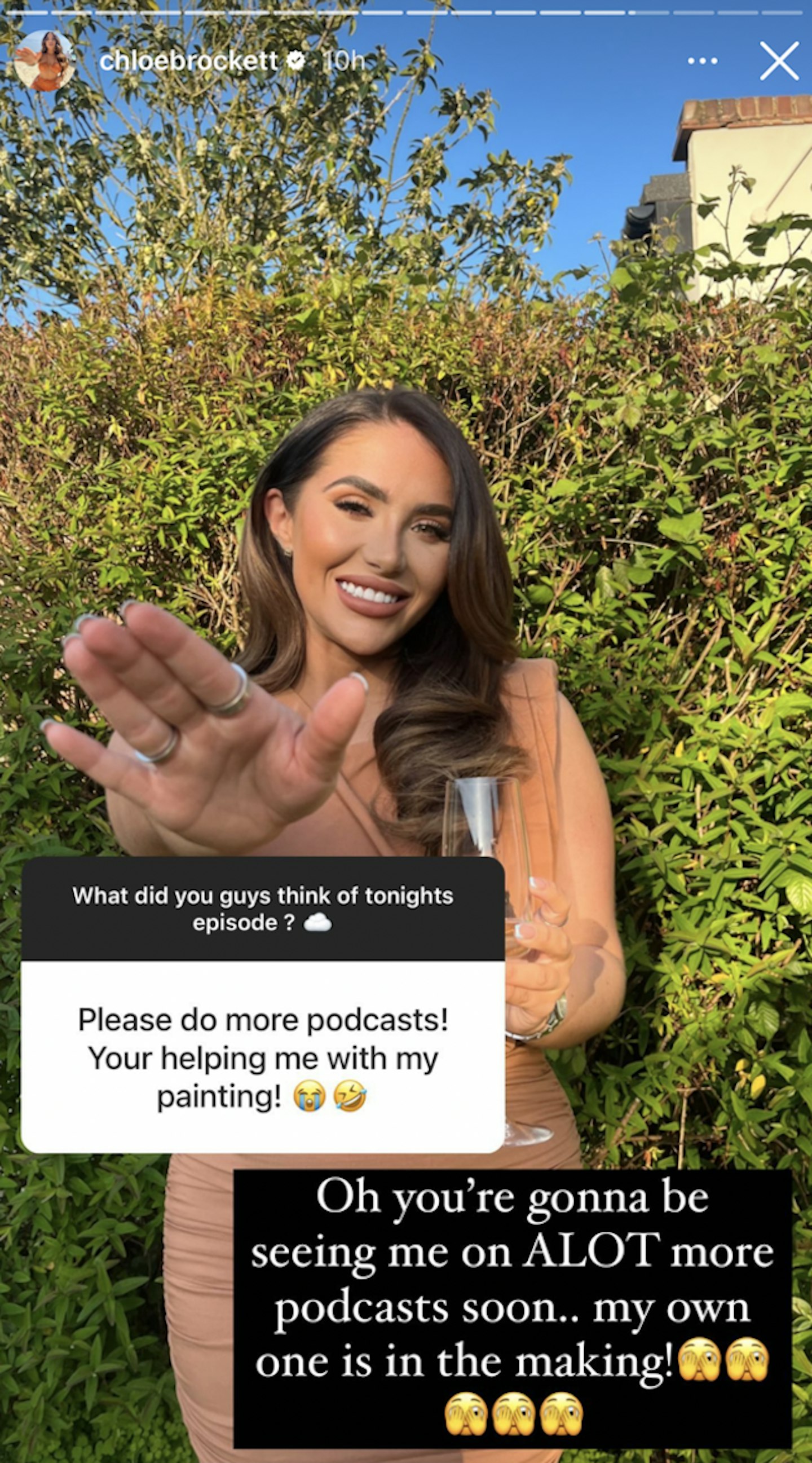 Fast forward to Autumn 2023 when Chloe unveiled her new audible creation to the world and it looks JUICY AS.
One thing we know for certain is that we'll be avidly listening.
She captioned a teaser video, "I told you guys I was making a podcast 👀…@ontherecordwithchloeb coming soon 🎙. The truth behind the headlines 🗞."
We took a quick look at the new Instagram page for the pod and the reality star is giving zilch away at this stage. The bio simply reads, "Coming soon…🎙."
We do, however, know that the tell-all podcast will be released on podcast platforms and filmed – in a similar format to Miles Nazaire's Playtime or Chloe Burrows' Chloe VS The World – as Dani Imbert posted her congratulations to Chlo, revealing, "I can't wait to watch."
Just imagine the guests. Just imagine the TEA. Just imagine the TOWIE TEA.
Sorry, other celeb podcasts. We already have a new fave.
On The Record with Chloe B will be released on all streaming platforms next month.
WATCH: 'We're in control of our days' Frankie and Demi Sims on TOWIE vs House of Sims