Former TOWIE cast member, Demi Sims, has revealed that she is stuck in the UK after catching a disease that resulted in her going to hospital.
During an Instagram Q&A, the youngest Sims sister revealed why she's not in LA with her older sister Chloe Sims.
"I caught Lymes Disease in America and I didn't know what it was until it made me very ill in the UK, luckily I went hospital and got treated for it before it got dangerous," she told her followers.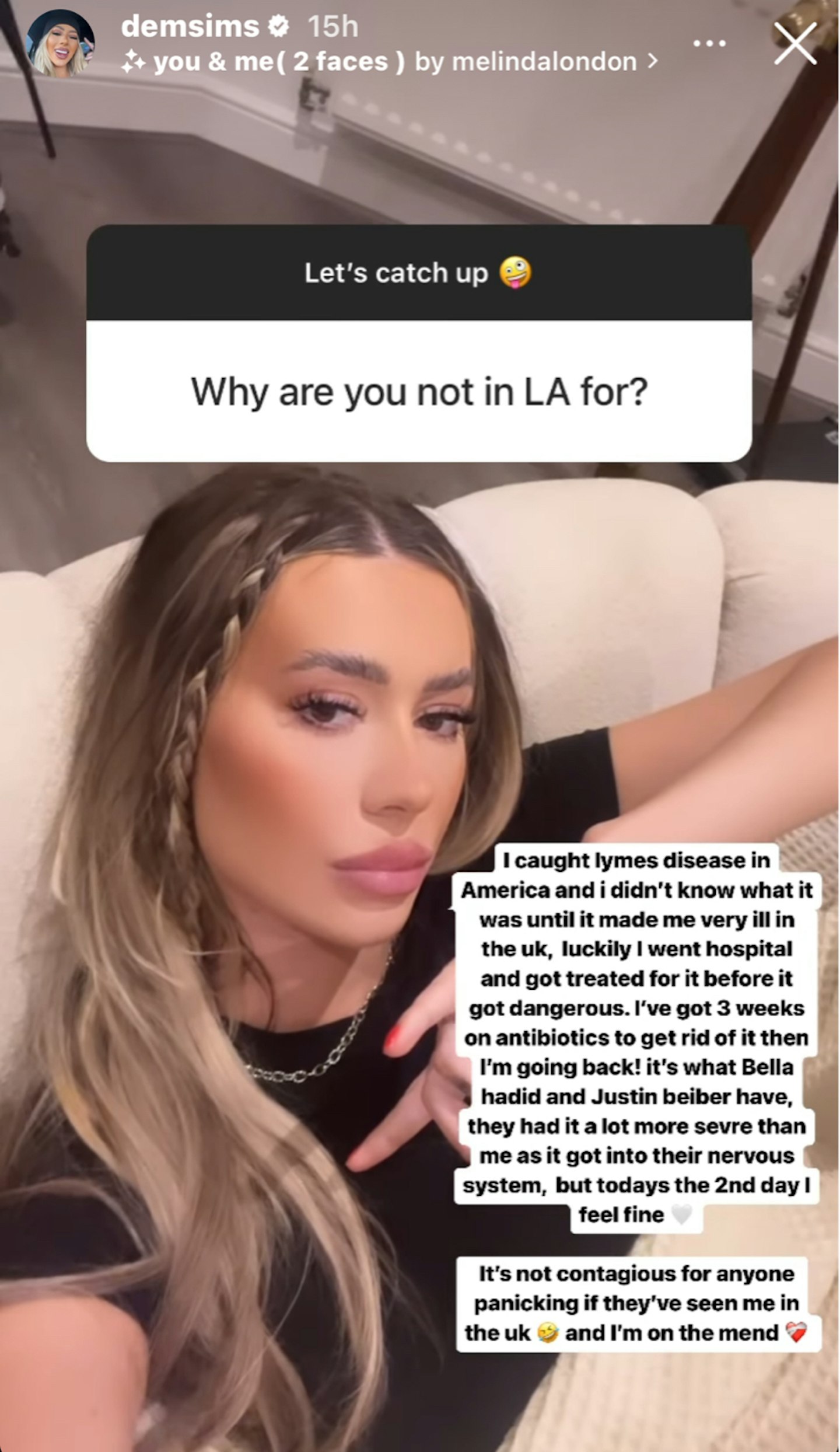 While the infection can be pretty serious, Demi went on to let her fans know she is doing just fine, "I've got 3 weeks of antibiotics to get rid of it then I'm going back!"
The reality TV star has spent the pass year filming for her new series House of Sims with the rest of the Sims clan but they've recently returned to England for a few weeks. During their time back in the UK, they have been supporting their cousin Joey Essex during his Dancing on Ice stint and partying with their Love Island pals.
It looks like Demi will be heading stateside soon to potentially start filming for season two of the new Sims family TV show. While we eagerly wait for the first episode, here is what we know so far about the youngest Sims sibling.
How old is Demi Sims?
Demi is just 26 years old. She was born on 6 September 1996, making her a Virgo.
Who are Demi Sims sisters?
Demi is the youngest of the Sims sisters, while Frankie Sims is slightly older, their eldest sister is Chloe.
Chloe was at the centre of some MAJOR drama a few years ago after it came to light that she'd been sleeping with fellow cast member Pete Wicks for TWO YEARS, despite always having maintained they were just friends.
Middle sister Frankie followed in her sisters' footsteps in 2019 when she also joined the cast of TOWIE, and will star alongside Chloe and Demi in their new TV show House of Sims.
They've also got a brother called Charlie Sims - who was on TOWIE and dated Ferne McCann at the time - and he too will be part of their new show as will his girlfriend Georgia Shults.
What did Demi Sims do before TOWIE?
Demi looks very different nowadayscompared to when she first starred on the show in 2014 when she was just a student and has swapped her brown locks for a platinum blonde bob and fuller lips.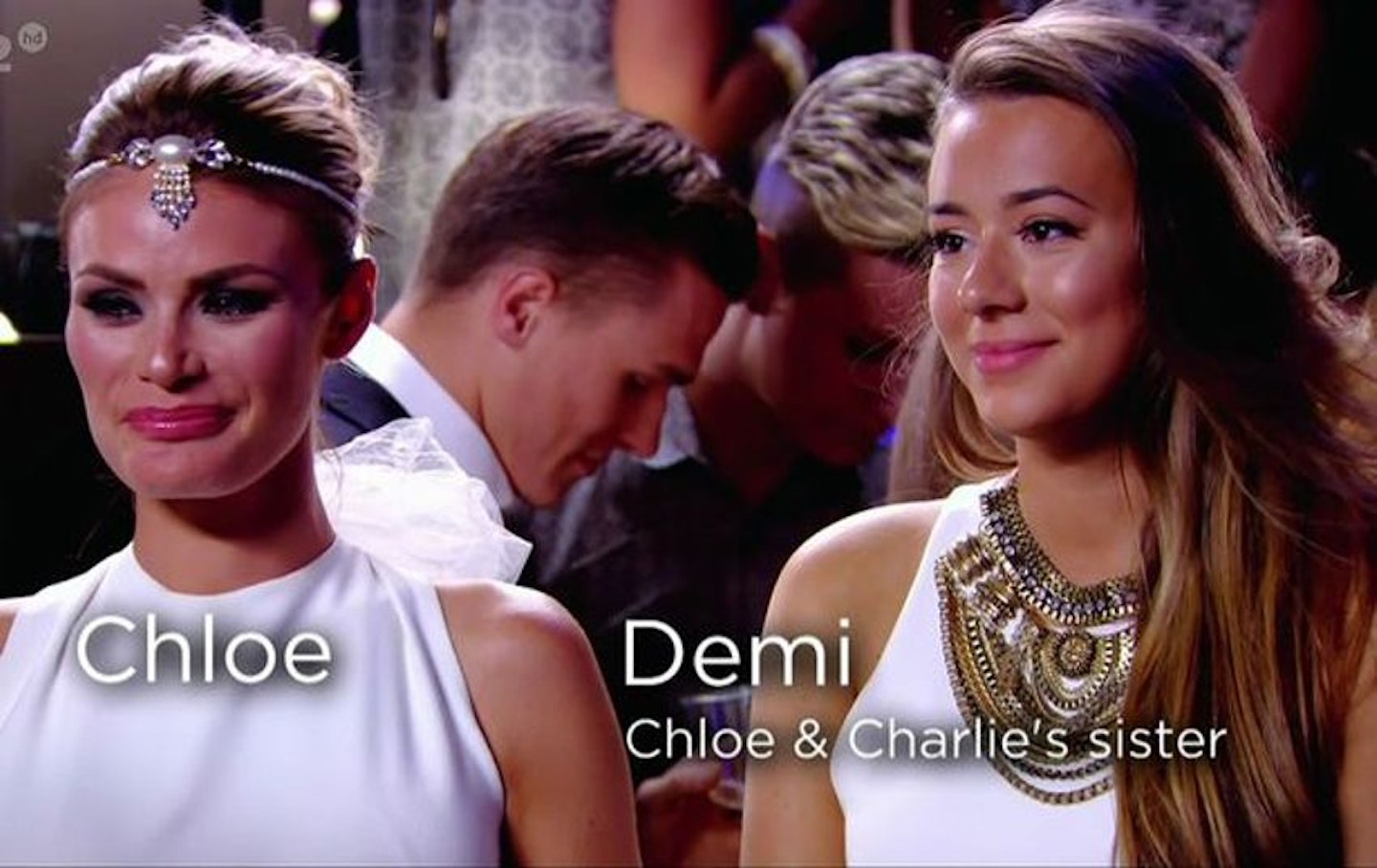 When was Demi Sims on TOWIE?
Demi followed in big sis Chloe's footsteps when she joined the regular cast of TOWIE in November 2018.
But long-term fans will remember when she first appeared on the show way back in 2014 during seasons 12 alongside Chloe.
Demi and her sisters quit the show in 2022 and moved to America to focus on their own show House of Sims.
Who has Demi Sims dated?
Demi Sims has had an eclectic love life and has dated Francesca Farago, who rose to fame on Netflix's Too Hot to Handle, Love Island's Megan Barton Hanson and Ex on the Beach star Leonie McSorley.
According to her Instagram, it seems Demi may have rekindled her romance with Megan after they shared a TikTok together and a cute photo on Demi's Instagram Story of them holding hands.
When did Demi Sims and Francesca Farago start dating?
They were first rumoured to be dating in early January 2021 after Francesca's short-lived engagement to THTH co-star Harry Jowsey, when eagle-eyed fans spotted them flirting up a storm on social media.
By February it was reported than US-based Francesca was "making a huge sacrifice" for her new girlfriend by making plans to move to London after just one month of dating.
The reality stars called time on their relationship in April, with Francesca confirming the split on Instagram.
Although Francesca insisted "nothing bad happened", she went on to add that Demi has blocked her on the 'gram because, "She thought seeing me on social media would be too difficult for her".
What happened with Demi Sims and Megan Barton Hanson?
In 2019, Demi crossed the reality TV threshold into E4's Celebs Go Dating, and met 2018 Love Island star Megan, who had recently admitted she was bisexual.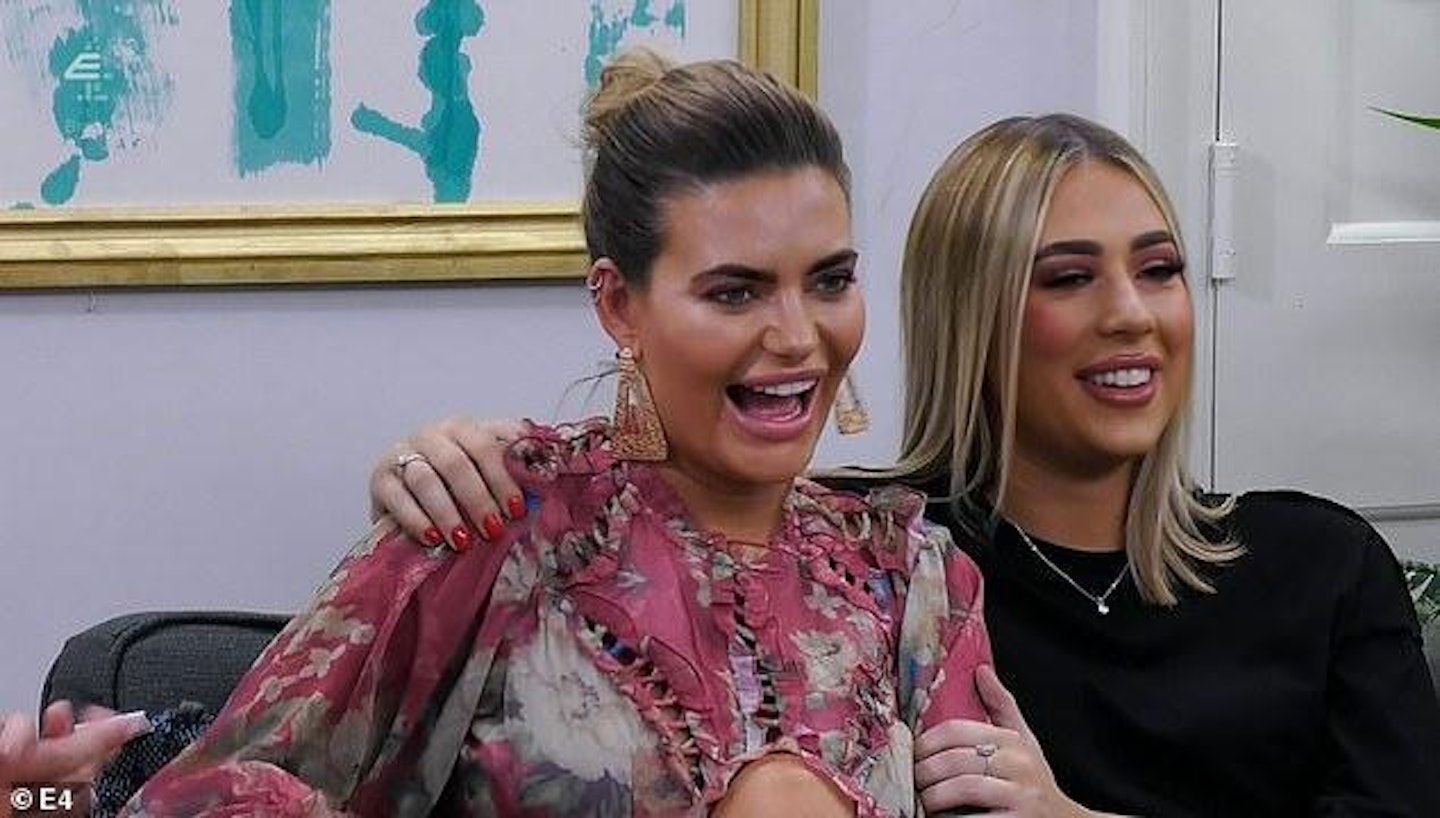 Despite the then-rule banning inter-celeb relations on the show, Demi and Megan hit it off and ended up attending the wrap party together. Back then it wasn't to be as shortly after splitting, Megan began dating Demi's ex, musician Chelcee Grimes.
Megan told heatworld, "Since we'd broken up, we hadn't spoken and it had turned a little bit bitter. But we always got on, just not in a romantic capacity, so I had so much respect for her. She wasn't an ex who I didn't want to see again. I owed her an apology for the cowardly way I ended it. I feel like a lot of people have trouble admitting when they're wrong and I'll hold my hands up, I hate being wrong. But it was something I really felt I needed to do."
Fast forward to 2023 and it seems that Demi and Megan are giving the romance another whirl. Watch this space.
What happened with Demi Sims and Leonie McSorley?
After her very public split from Megan, Demi was single for a while before hooking up with another reality star, Ex on the Beach's Leonie McSorley, going official when Leonie uploaded a pic of the two of them with the caption, "Wifed off".
In October last year, Demi set tongues wagging the couple were engaged when she uploaded a snap of herself in what looked suspiciously like a wedding dress with the caption, "You are worth finding, worth knowing and worth loving."
Why did Demi Sims dissolve her lip fillers?
Demi revealed she'd decided to get her lip fillers dissolved in December 2021 as she told fans, "Good morning, so I've had all of my lip filler dissolved, I haven't had my lips done for a year and half because I was waiting for them to dissolve naturally but it was taking ages!
"So I decided to get them dissolved and now these are my natural lips. I'm so happy."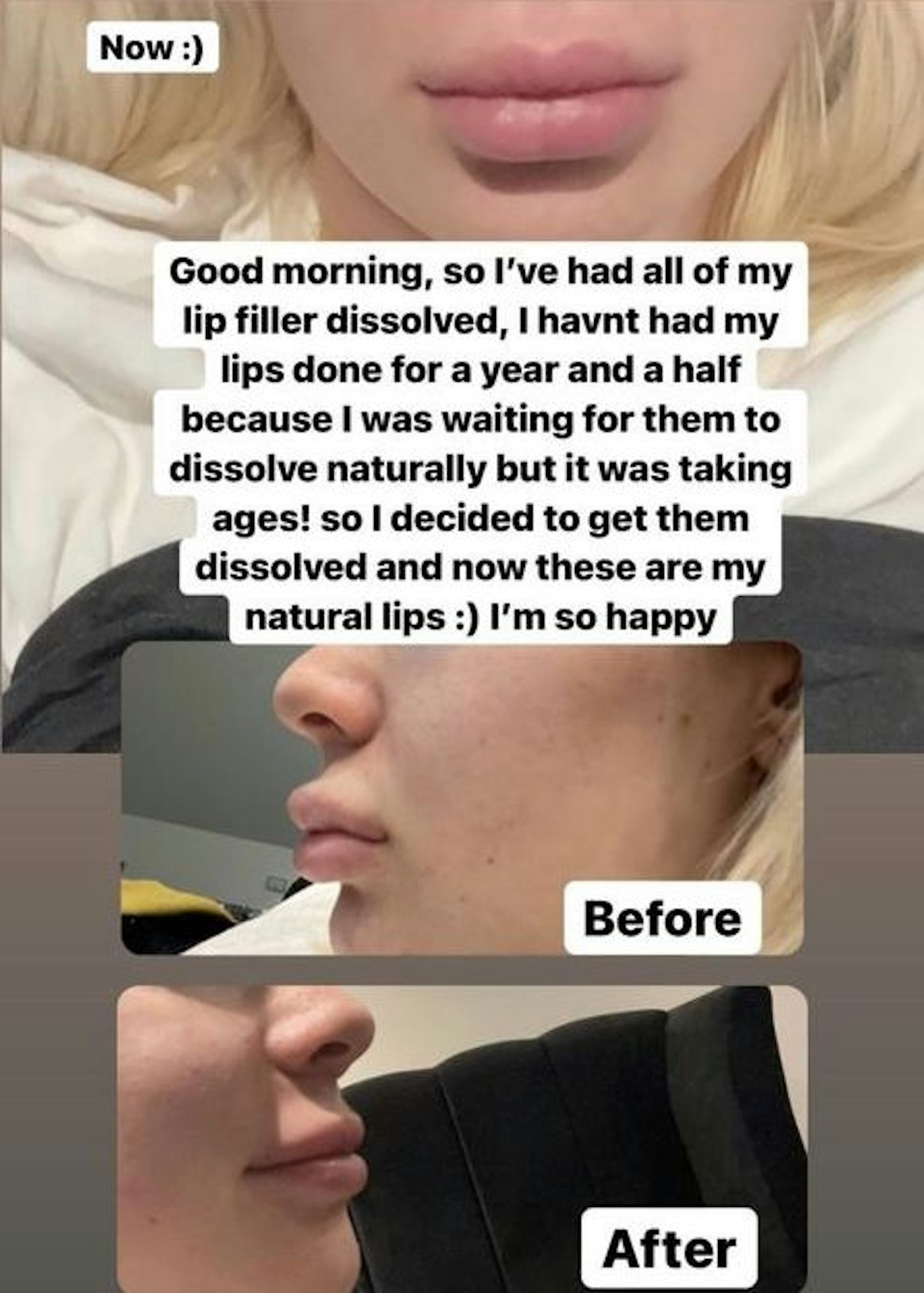 However, the TOWIE star decided to add some filler back into her lips just a few weeks later. She explained, "So a few weeks ago I had my lips dissolved, and it was the best thing I ever did! It takes one week to dissolve fully but I saw the results after 24hrs, my lips had been stretched and like anything on your body if it was stretched it would end up a bit loose after losing its volume, so I had to get the tiniest bit put back in to fill out the wrinkles, but I absolutely love them!"
Demi added, "They're way more natural than before 😍 Couldn't thank @vogueaestheticsx enough! If you're looking to do the same defo check them out."
Has Demi Sims got vitiligo?
Demi has been incredibly open about having vitiligo, a long-term condition where pale white patches develop on the skin. It's caused by the lack of melanin, which is the pigment in skin. Vitiligo can affect any area of skin, but it commonly happens on the face, neck and hands, and in skin creases.
Despite admitting that she used to hide her vitiligo for years, she's since been praised by fans for sharing snaps of her condition on Instagram.
Opening up about her condition, Demi said, "I remember how worried I used to be about my patches, always putting make-up over them and editing them out my pictures and now I am so proud of them."
Does Demi Sims have Instagram?
Er, obviously. You can find her on the 'gram at @demsims.
CHECK OUT: the forbidden Celebs Go Dating couples
Forbidden CGD couples slider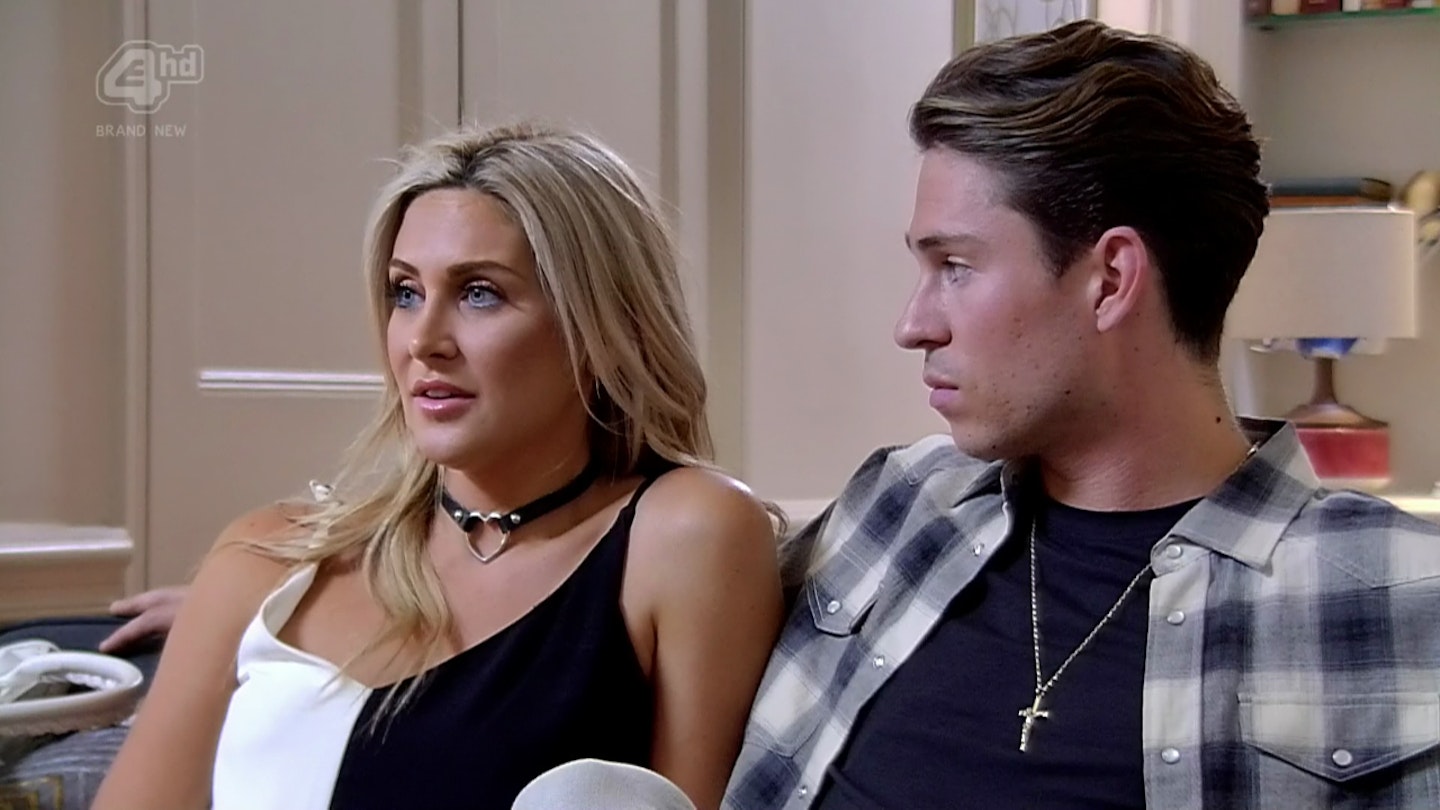 1 of 12
CREDIT: E4
Stephanie Pratt and Joey Essex in series 1
When the show was just a little bitty baby in 2016, Stephanie and Joey were its first ever forbidden celeb couple. Then dating expert Nadia Essex certainly made her feelings known as later Steph told us, "I try to block out bad memories, but she didn't accept that Joey and I were dating. She was evil to me when I was dating Joey, on and off camera. She was flirting with Joey."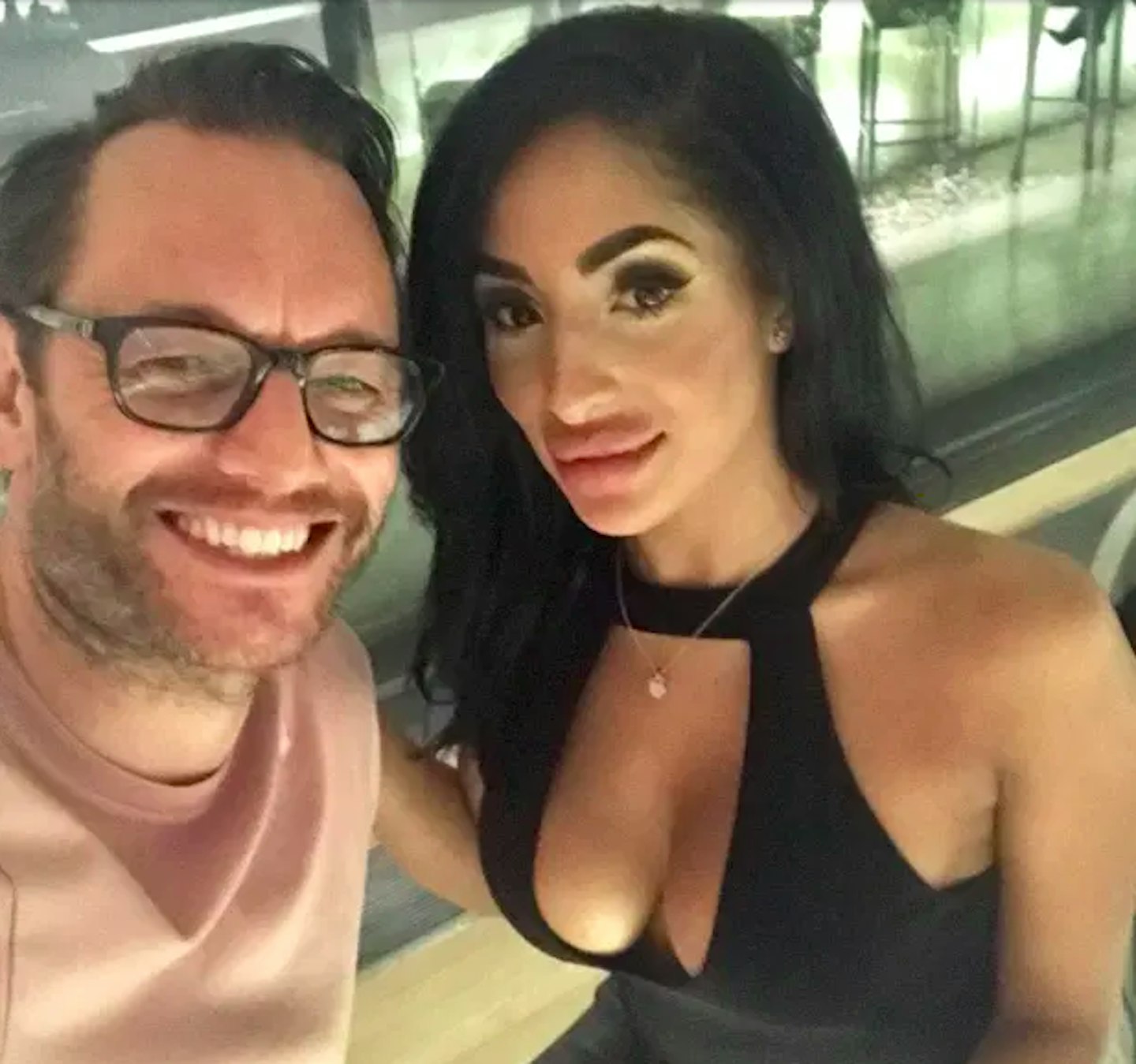 2 of 12
CREDIT: E4
Eden Blackman and Chanel Sadie Paul in series 2
So this was QUITE the scandal at the time. Then dating coach Eden ended up hooking up with one of the civilian daters, Chanel, a Kim Kardashian lookalike who was brought in to date IRL Kim's best mate Jonathan Cheban (awks). It all crumbled though when Chanel found out he'd been two timing her and shared the messages online.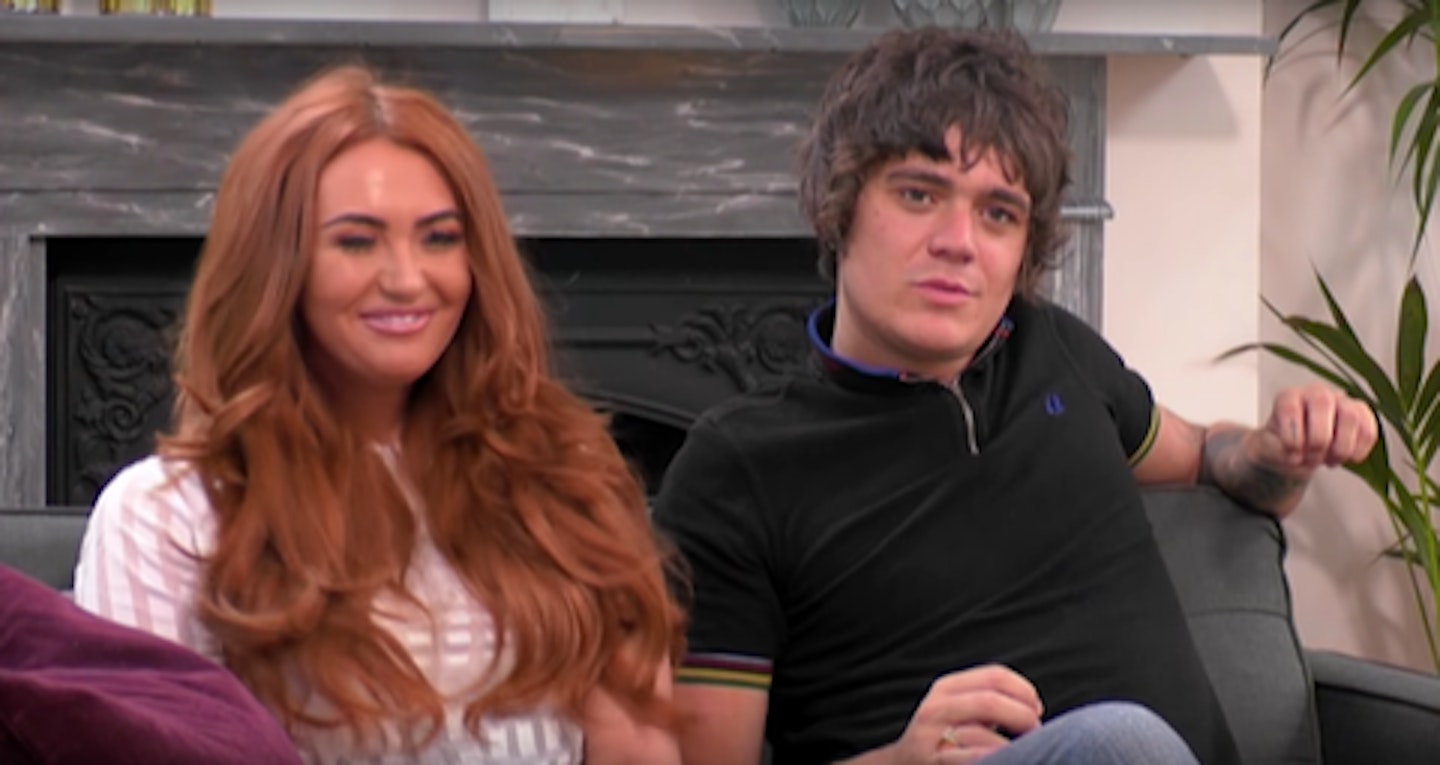 3 of 12
CREDIT: E4
Charlotte Dawson and Frankie Cocozza in series 3
She might be settled down with a baby now, but back in 2017 Charlotte looked to the dating agents to find her love with a civilian. Instead, she found a "genuine connection" with disgraced X Factor star Frankie, before accusing him of using her for air time. The pair no longer speak.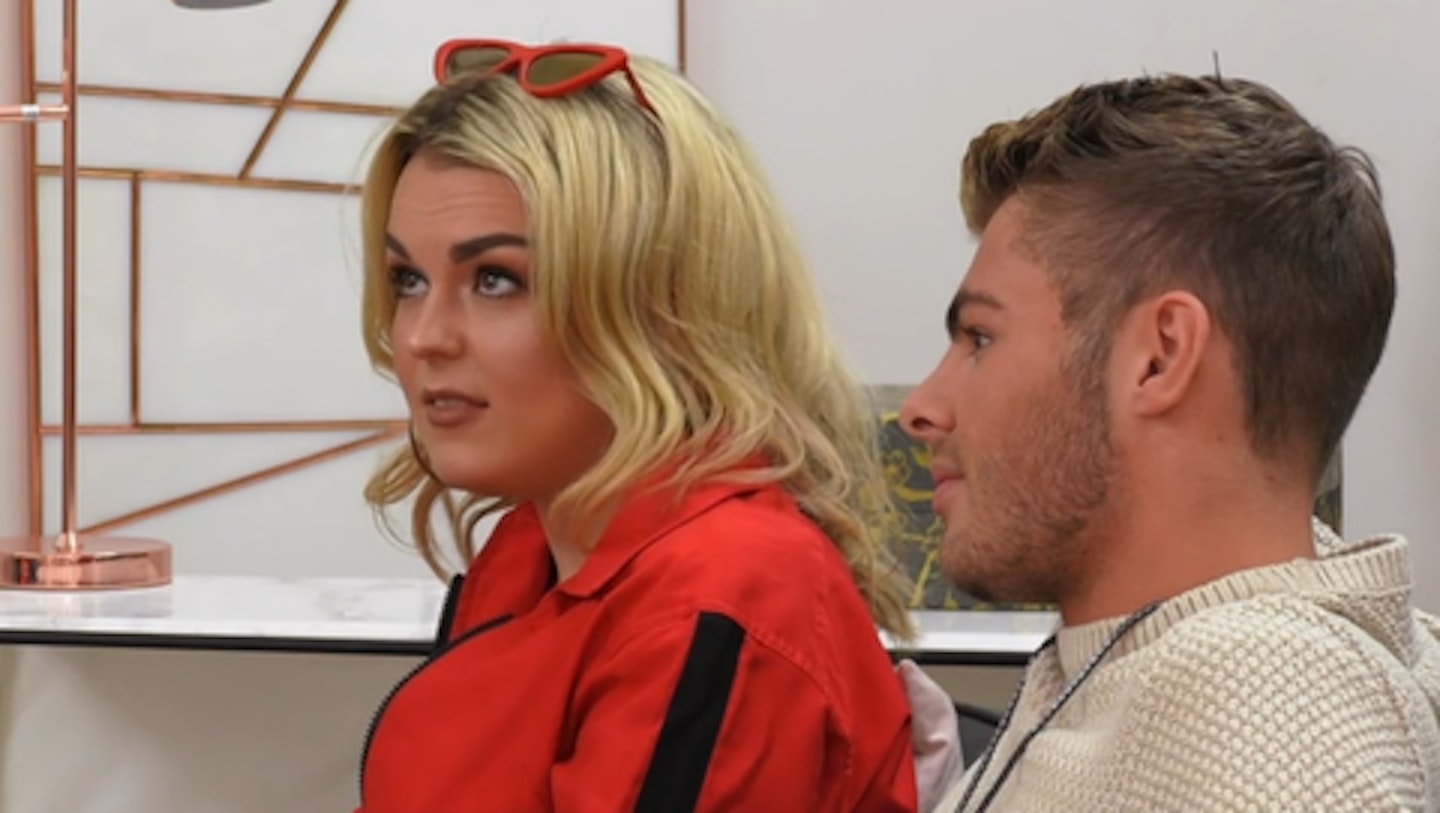 4 of 12
CREDIT: E4
Tallia Storm and Seb Morris on series 4
Ok, ok, so not STRICTLY a forbidden romance, but Tallia and Seb were the OG exes on the show (to be extremely outshone by Pete Wicks and Megan McKenna two series later) and it was SO CLEAR when the agents had them in a room together that there was still LOADS of chemistry between them.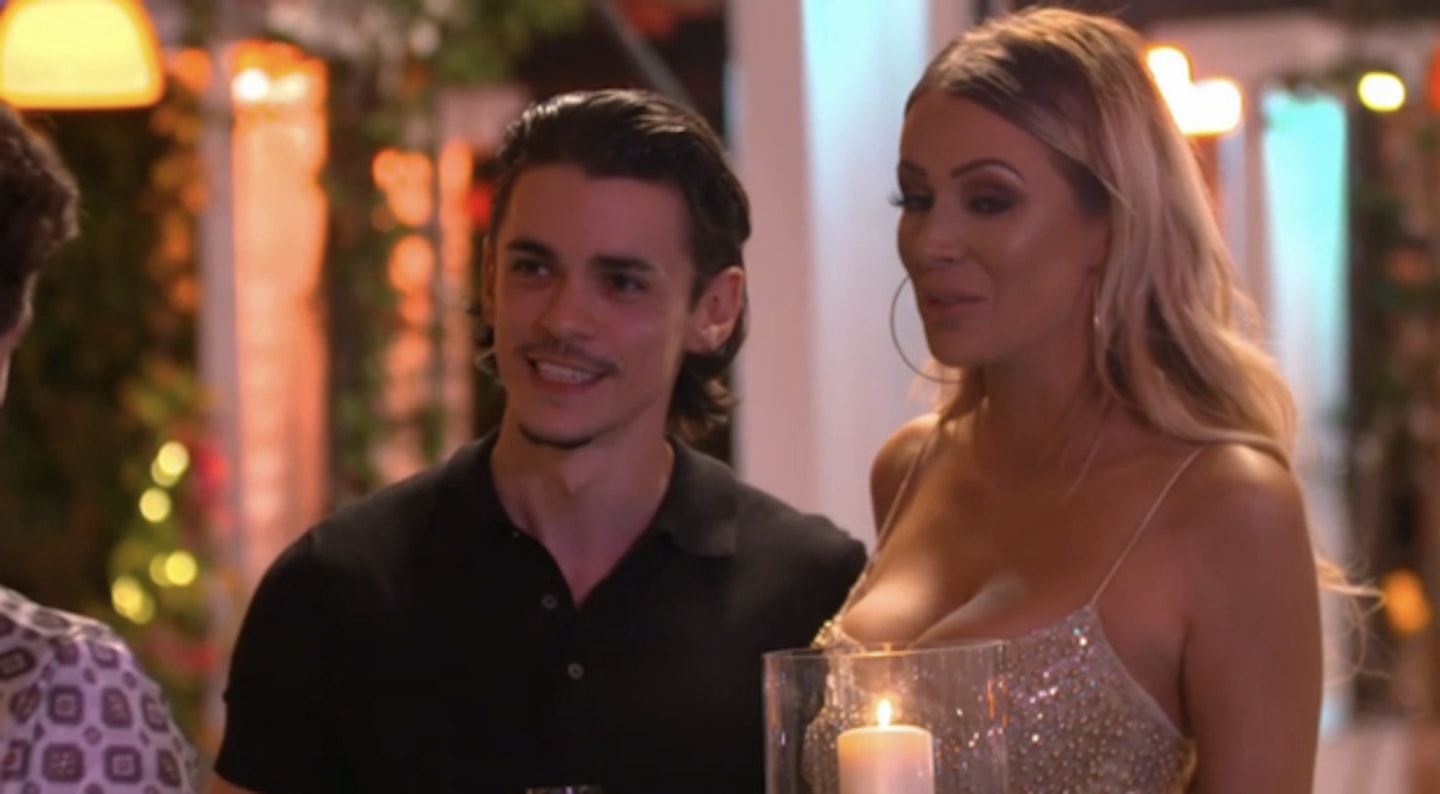 5 of 12
CREDIT: E4
Olivia Attwood and Sam Craske in series 5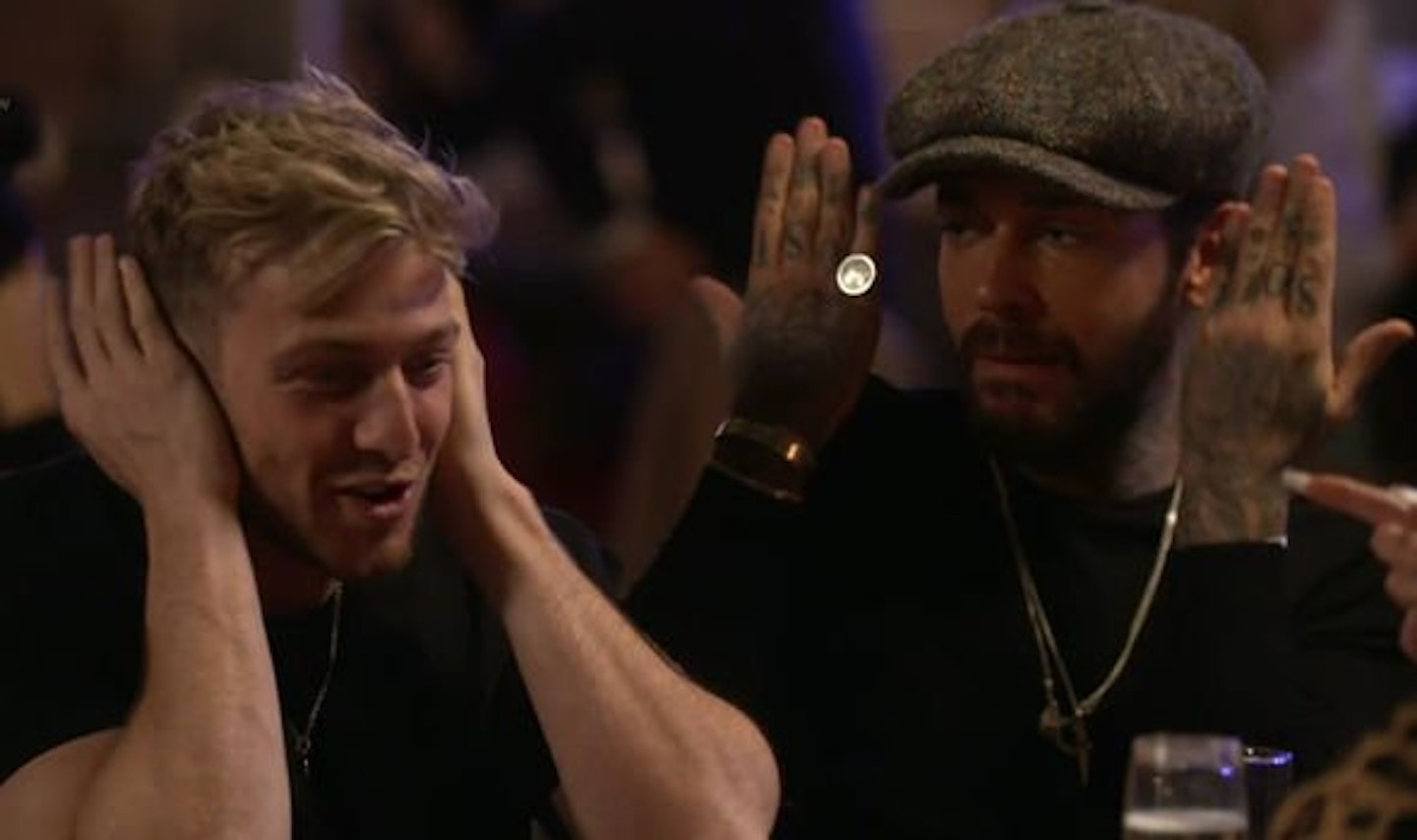 6 of 12
CREDIT: E4
Sam Thompson and Pete Wicks in series 6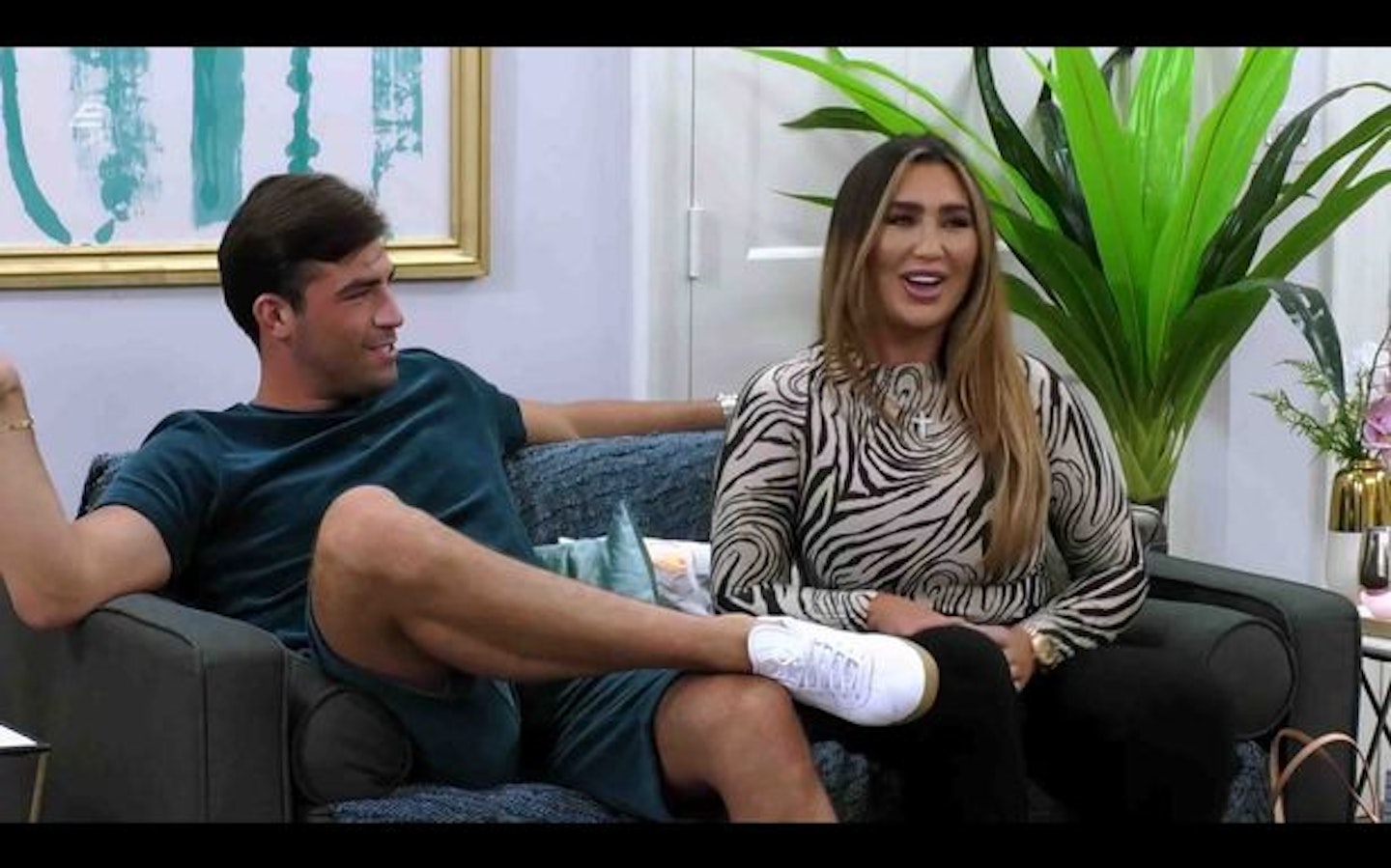 7 of 12
CREDIT: E4
Jack Fincham and Lauren Goodger in series 7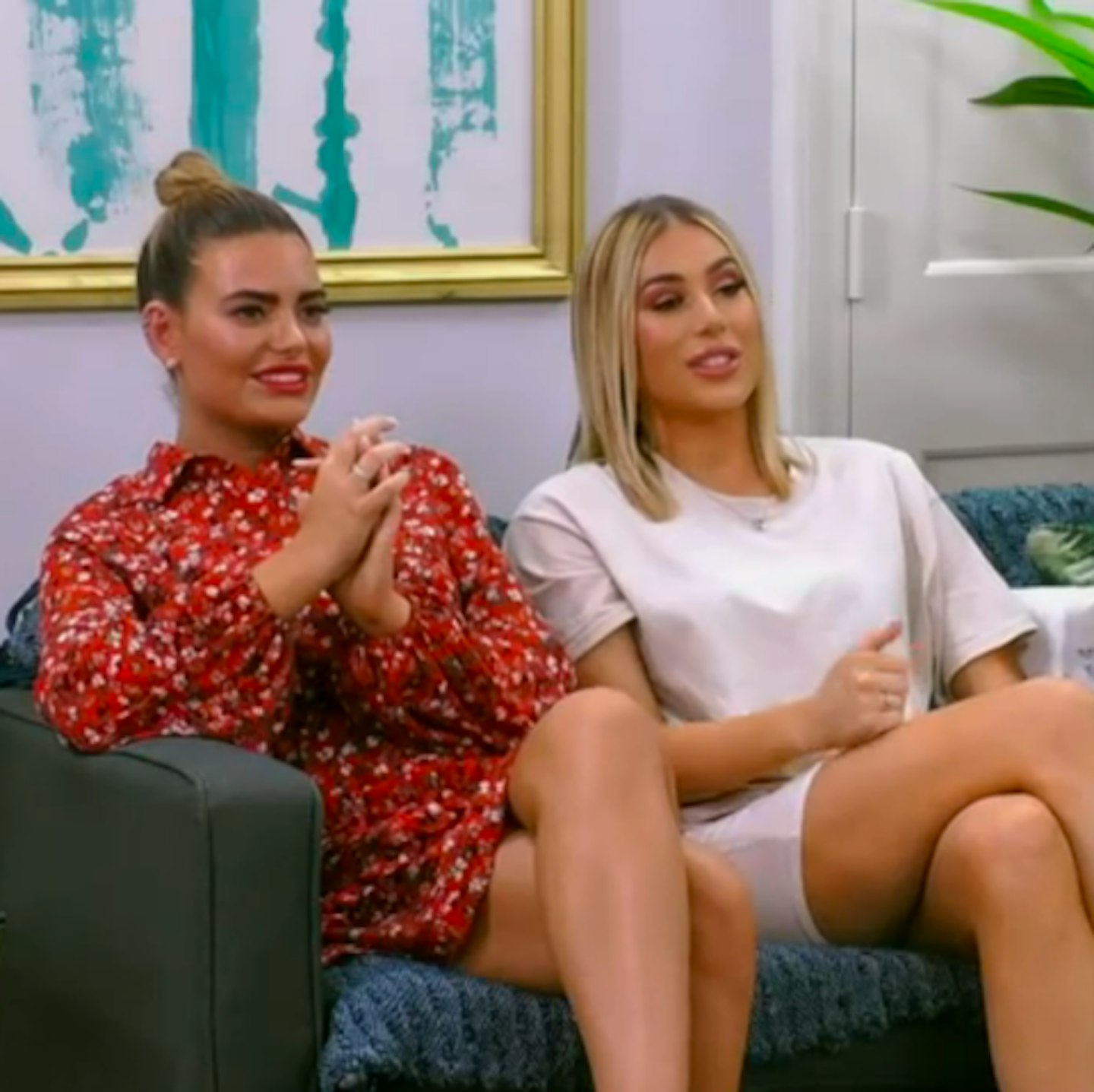 8 of 12
CREDIT: E4
Megan Barton Hanson and Demi Sims in series 7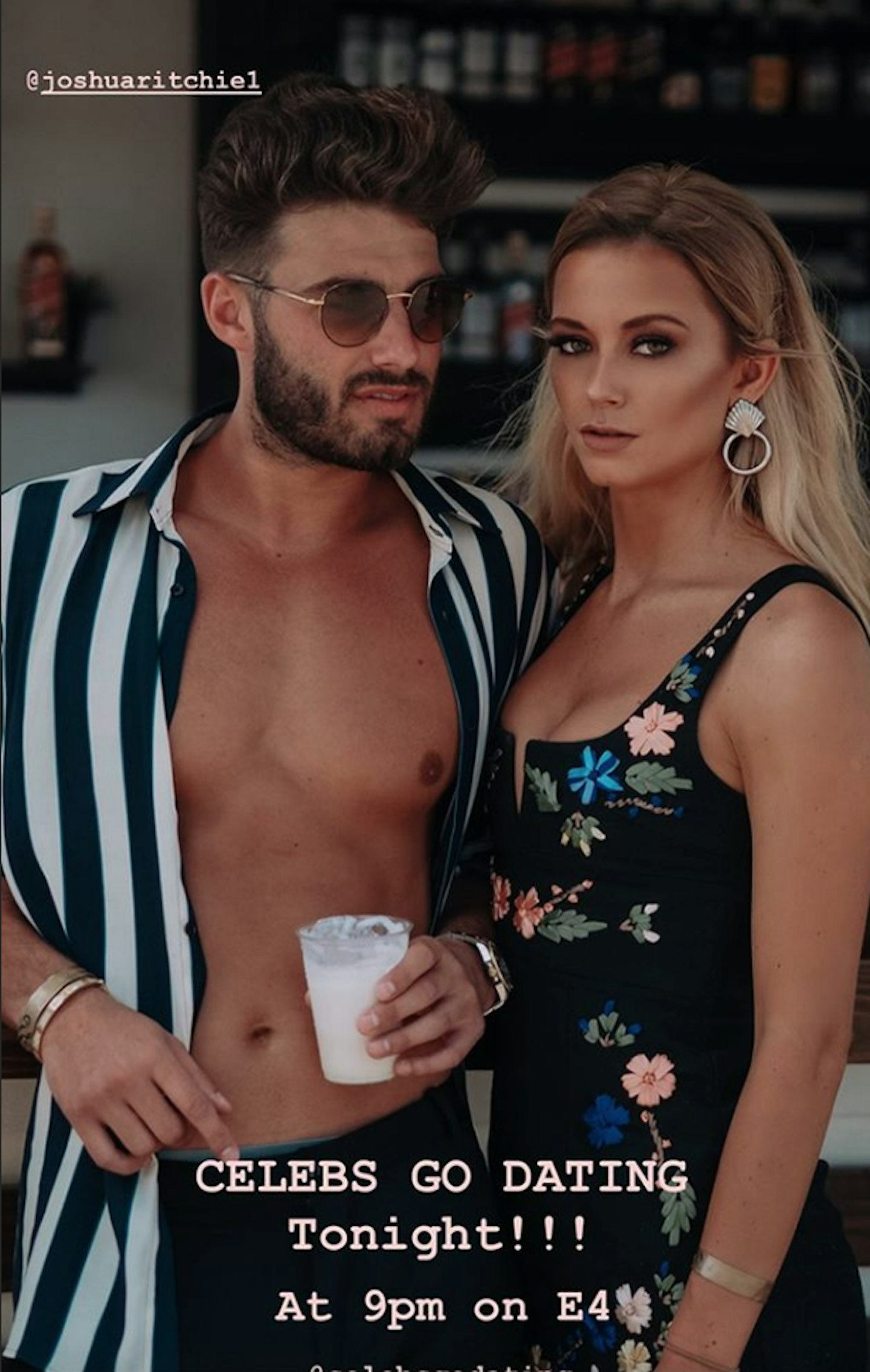 9 of 12
CREDIT: E4
Josh Ritchie and Olivia Bentley on series 8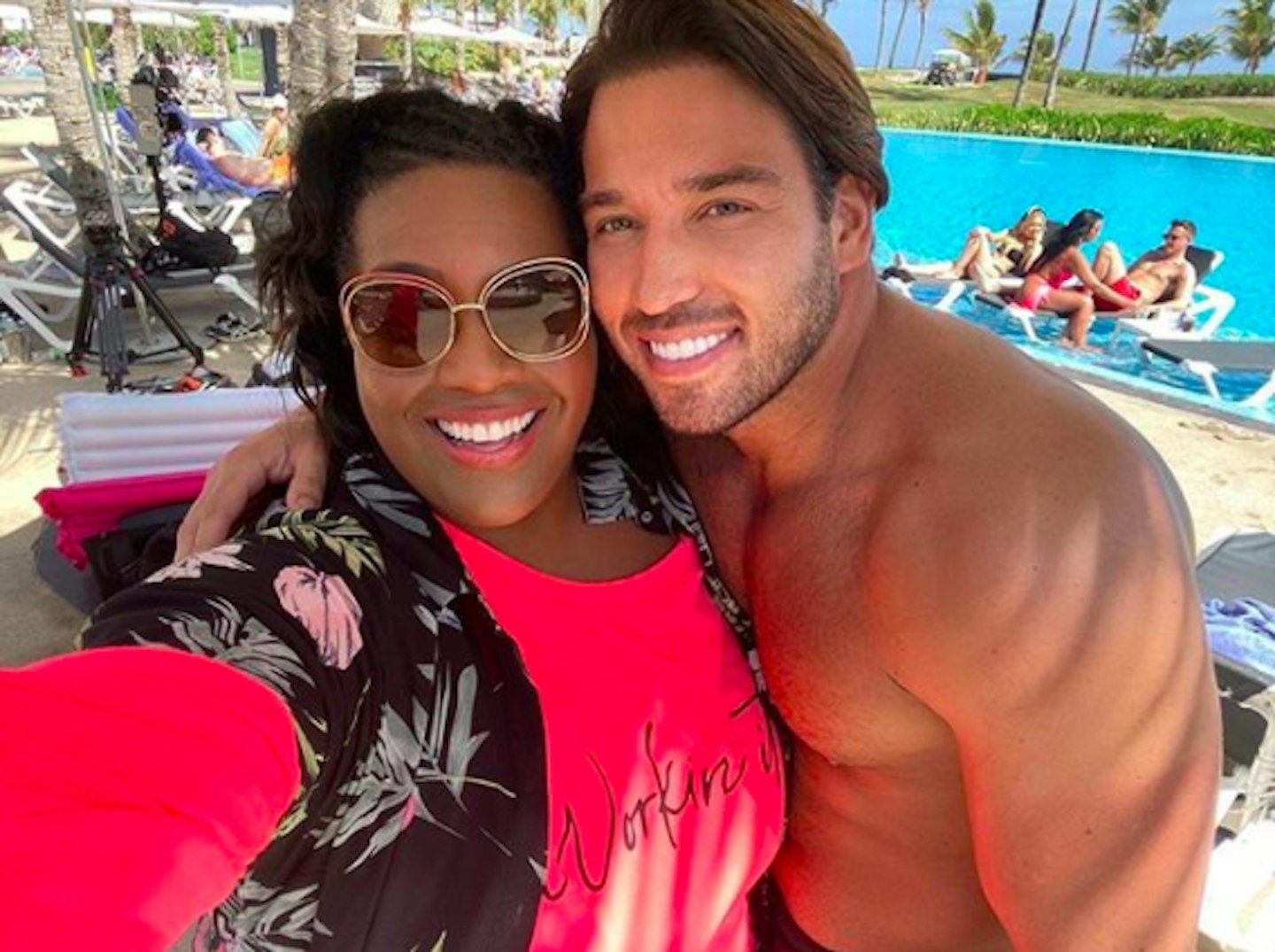 10 of 12
CREDIT: Instagram
James Lock and Alison Hammond on series 8
Liv was also briefly linked to TOWIE's James but we much preferred the rumours about a romance with daytime telly hun Alison."I fell in love with James Lock on the show. This Greek God," she said at the time. "He did say one thing to me, he actually said, 'Alison you're my perfect girlfriend, personality-wise'."I was absolutely devastated. So I went to the gym and worked out. So personality-wise I'm his perfect girl!"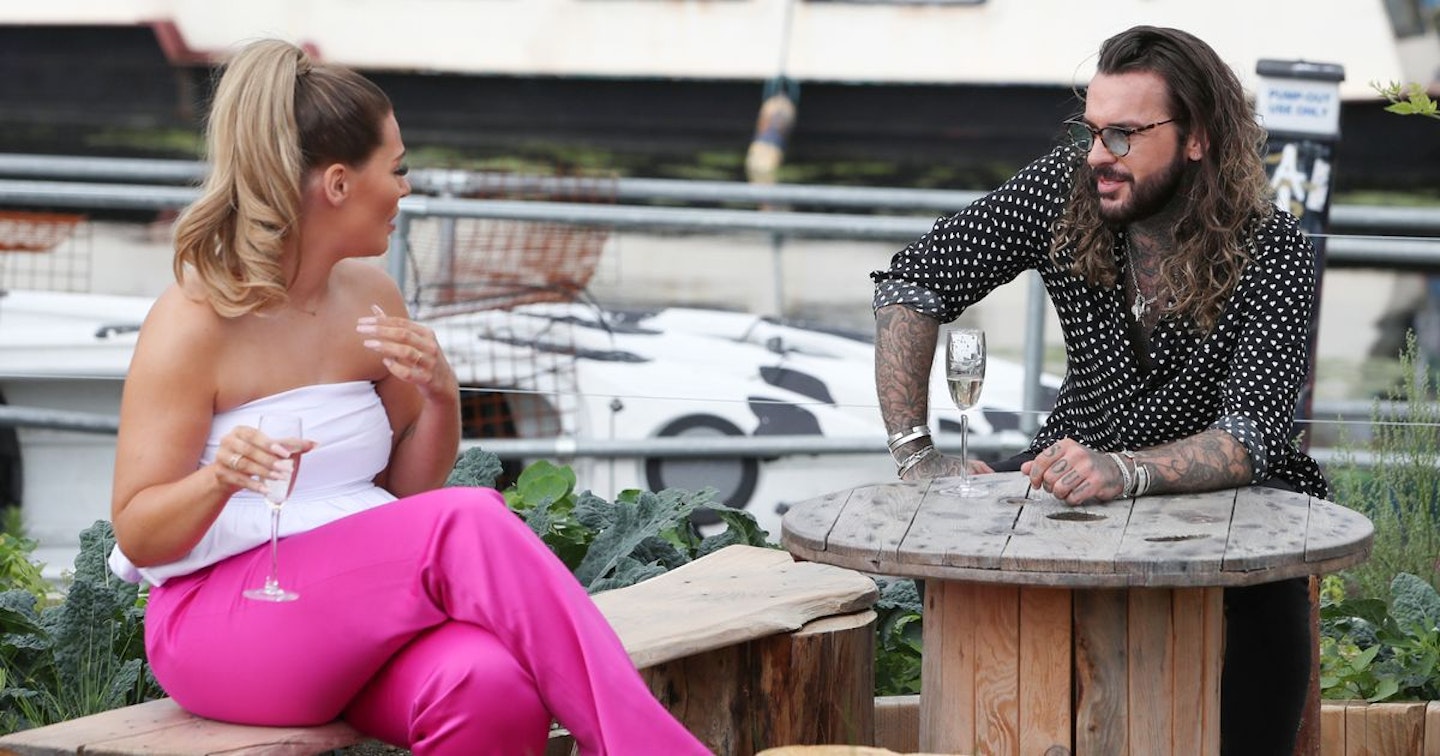 11 of 12
CREDIT: E4
Pete Wicks and Shaughna Phillips in series 9
The celebs might have to maintain a safe distance for 2020's virtual series, but that didn't stop Pete and Love Island's Shaughna hitting it off. She denied any romance but admitted, "Anna and Paul have actually said to me that they think me and Pete are alike in the sense that we kind of go along with things to be nice."That could be a perfect chemistry… He's probably not my type on paper, but he's lovely."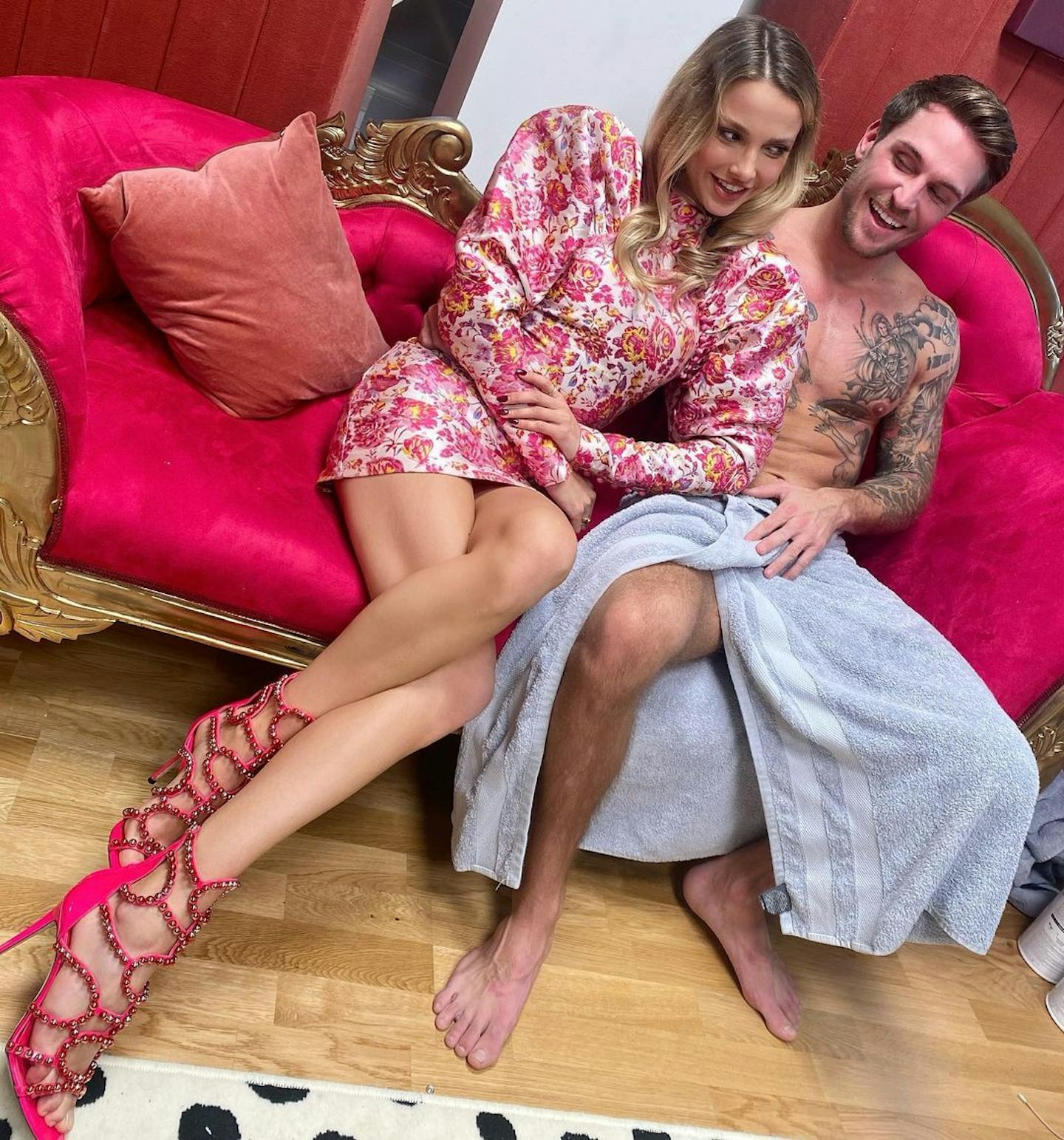 12 of 12
CREDIT: Instagram
Tom Zanetti and Sophie Hermann
Despite Celebs Go Dating the Mansion being rife with rumours of celeb pairings, it was superstar DJ Tom Zanetti and Made in Chelsea heiress Sophie Hermann who made a go of things. Viewers watched the pair flirt their way through the series before finally being set up on a date by Pau and Anna, with Anna telling Closer exclusively that "if a celeb starts to gravitate toward another celebrity, it is something we explore but we also try and keep them on the path of dating regular folk as well."
WATCH: Pete Wicks EXPOSES unaired emotional Celebs Go Dating scenes | Celebs Go Dating Secrets