Late last year, it was announced that former Housewife Ester Dee would be returning to The Real Housewives of Cheshire for the hotly-anticipated Christmas special onboard a luxury cruise ship.
Two years after she originally quit the show as a full time cast member, Ester made a big comeback for RHOCheshire: Christmas Cruising alongside OG returnee, Tanya Bardsley.
Since then, we've spent frankly too much time wondering whether Ester and Tanya will be returning to the popular ITVBe show – either in a full-time capacity or a part-time capacity – for series 16, which began filming last week.
Although ITV is yet to even officially confirm the new series and cast, many of the Housewives – including Lystra Adams, Rachel Lugo, Seema Malhotra and Lauren Simon – have all shared content on their socials revealing that filming began on Wednesday 11 January.
We first got a whiff that filming was picking up again when almost all of these ladies took to social media to debut fresh hair transformations ahead of filming. As such, we've been putting two and two together and keeping a close eye on Housewives old and new hitting the salon this month.
Which leads us nicely to Ester's fabulous new 'bronde' look.
Okay, so she hasn't said anything official about taking part in series 16 – and chances are slim as she now lives in Wales with her fit boyf, Glynn – but we're taking this new hairdo as a divine sign of good news to come.
Ester recently took to her Instagram grid to share her new look with her 283,000 followers.
Although Ester's hair colour has boomeranged over the years, this new curly 'bronde' look is easily one of our fave of her looks. She captioned her snap, "I am officially #bronde 💇‍♀️.
"Last minute hair change by The One and Only fabulous hairdresser @jeniosa @jennie_joyce88.
"She sorted my colour and hair extensions in less than 24 hours 👏👏👏.
"Thank you for making my life easier and brondtiful Jennie ❤️💇‍♀️💋.
"See you soon x.
"#brondehair #haircolor #hairtransformation."
Okay, so a new hair colour isn't exactly clarification of a RHOCheshire series return, but we have to say, after speaking to Ester late last year, we're feeling very optimistic. Did we mention she still has 'Real Housewives of Cheshire 🎥 @itvbe' in her Instagram bio? Just saying.
Ester Dee returns for RHOCheshire Christmas special
In December 2022, Ester joined RHOCheshire series 15 regulars Hanna Kinsella, Lauren Simon, Lystra Adams, Nicole Sealey, Rachel Lugo, Seema Malhotra and Sheena Lynch on a cruise around Mexico and although it was the season of goodwill, there was predictably plenty of bitching, backstabbing and bickering on the high seas.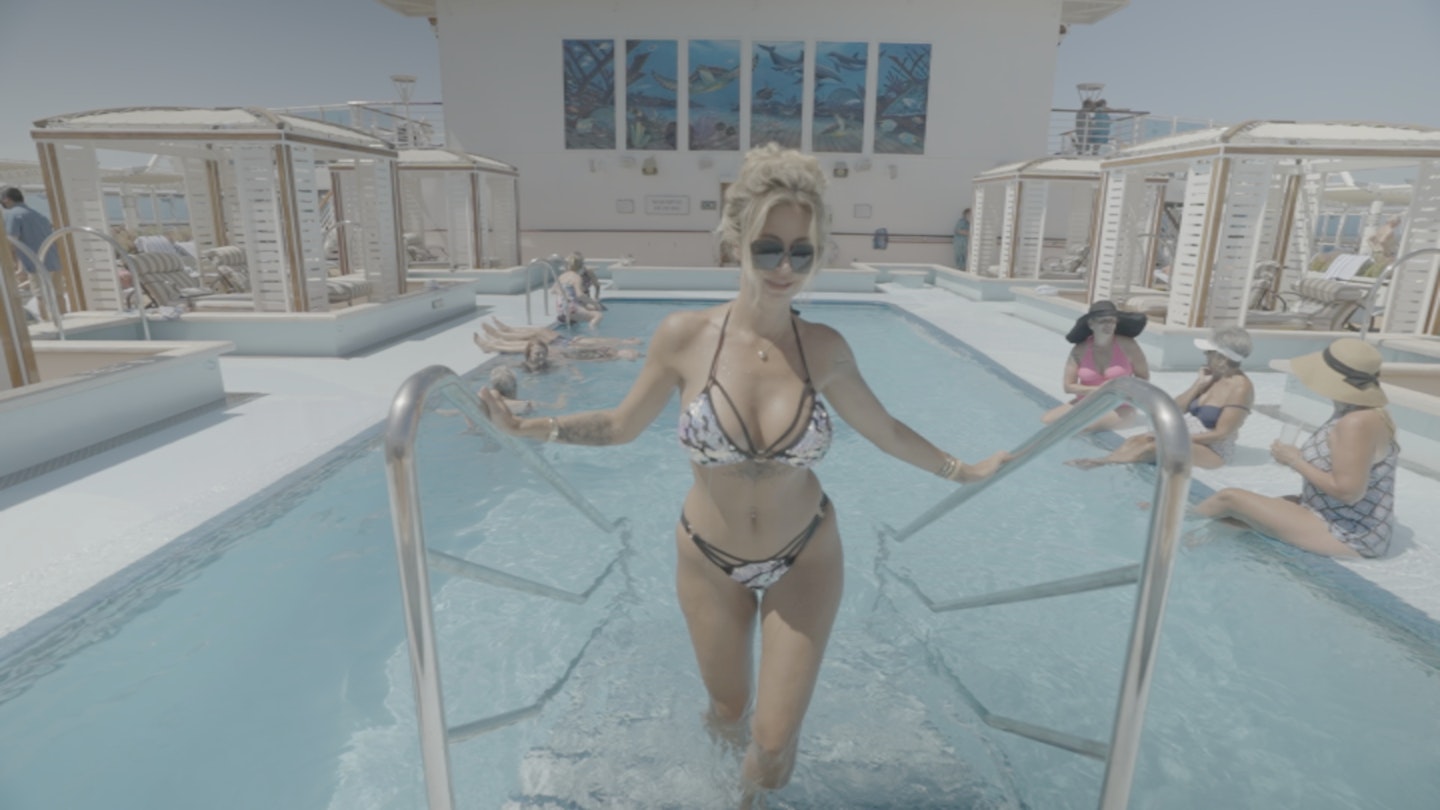 Ester shared her excitement at returning to the show as she posted a behind the scenes snap of the Housewives on Instagram and wrote, "We are going to Mexico 🇲🇽 Alert on Christmas cruising with my girls this December 🎄🧑‍🎄 I loved my cheeky get away with @rachellugo1 @nicolesealey74 @seemaforeverunique @hannamiraftab @lauren_simon_835 @lystraadams and finally meeting the fabulous @sheenalynchofficial and there is a surprise visit of the lovely @tanyabardsley7 too 💪🙌🥂❤️ It felt like good old times! Come On Bitches 🥳."
Fans of the show took to the comments section to congratulate Ester on her comeback and one of her followers asked the question we all wanted to know when they wrote, "The question is was there any drama on that ship?"
Ester replied, "yes 😂,".
After quitting RHOCheshire two years ago, chic mum-of-one Ester settled down in north Wales to start a new life with her hunky boyfriend (known only as Glynn - or hunky Glynn in the Closer office), far from the mega #dramz of Cheshire.
Ester relocated to Spain with her retired businessman beau for the majority of the pandemic, but revealed in late 2021 that she was moving back to the UK and moving into a new house (she says house, we say mega mansion) in Wales (we're guessing from Glynn's name, this move is closer to home for him).
Sharing two photos of absolutely stunning views over a sparkling bay late last year, she wrote, "Happy Monday from our next house in #anglesey 🏡🏴󠁧󠁢󠁷󠁬󠁳󠁿 I am living the dream with the man of my dreams ❤️".
Ester had been planning to move back to Cheshire with Glynn and daughter Pearl but told fans they'd changed their minds and would be relocating to North Wales after spending some time there post-lockdown.
When did Ester Dee quit RHOCheshire?
Ester had been on the show since 2016 but following her time in lockdown she decided to leave the ITVBe series in 2020 after realising she hasn't been happy for a while.
"I've enjoyed my time on the show and it was a great platform for me to start my TV career but I've changed and so have my priorities," she explained.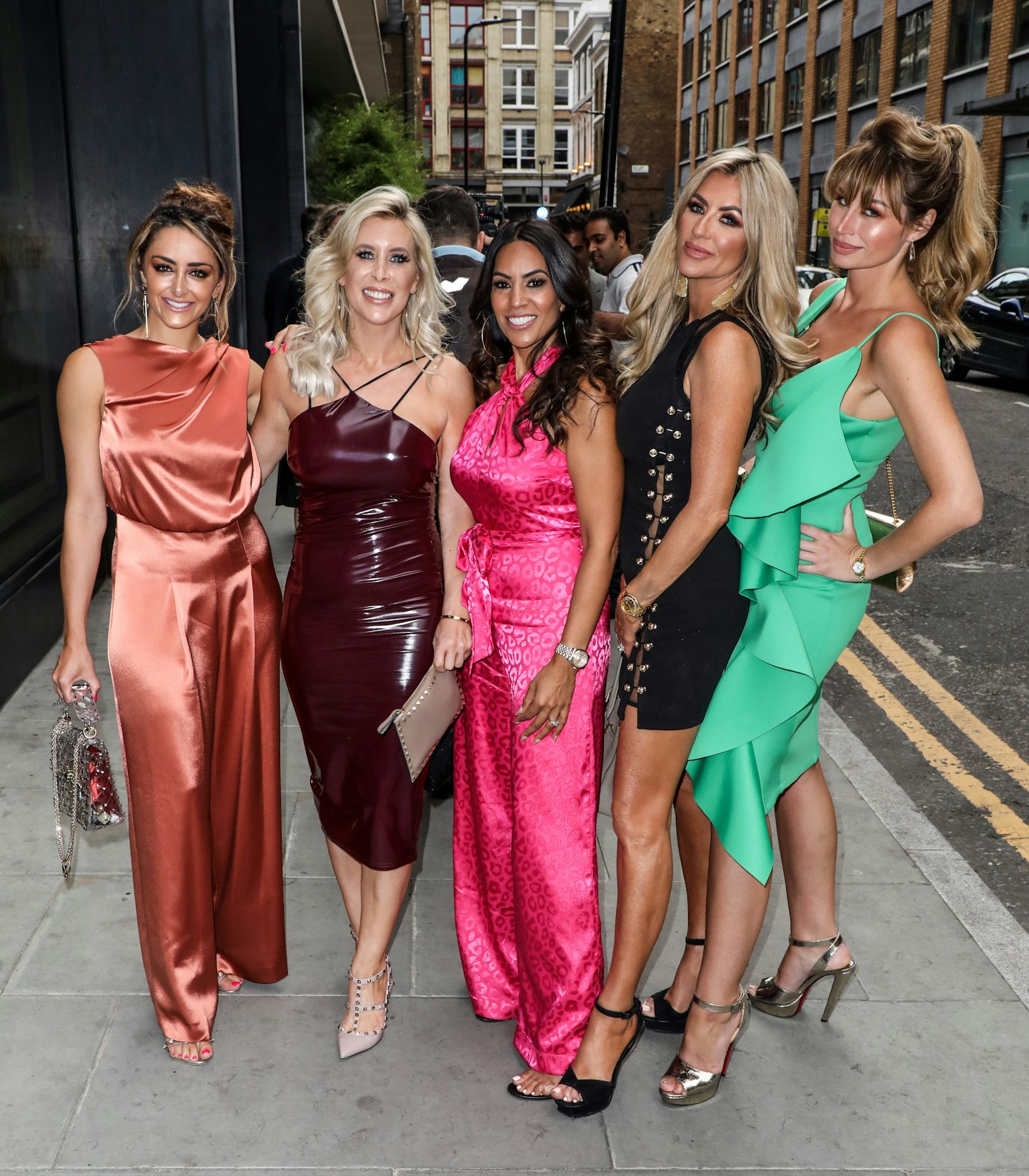 Why did Ester Dee quit RHOCheshire?
The Housewife – who is famed for the outrageous things she said on the show – has hinted that the way she was portrayed on the show was definitely edited.
"I hadn't been happy in the show for the last two series.
"We would film for hours and hours but then the show would be edited so much that most of what I had filmed would be cut or edited in a way that wasn't correct," she told Cheshire Live.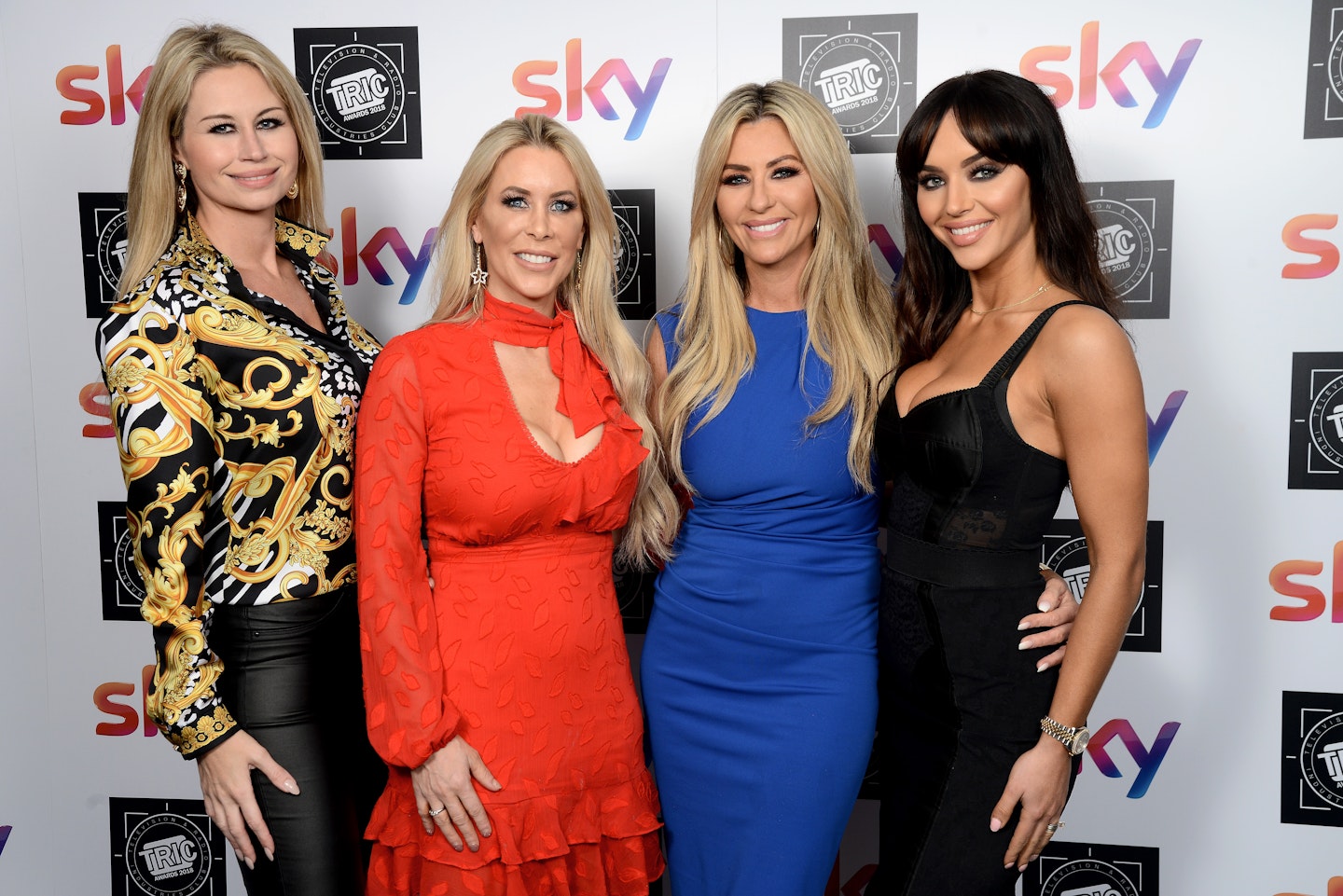 However she doesn't have any hard feelings towards the show admitting that she has "no regrets" about joining the RHOCheshire and making "some good friends".
Although she did add, "But I'm not the same person as I was when I started and it's not right for me at the moment."
Is Ester Dee returning to The Real Housewives of Cheshire?
We don't know for sure. It was announced in November 2022 that both Ester Dee and Tanya Bardsley would be returning to the Real Housewives of Cheshire for their Christmas Cruising special, which sees the Housewives cruise around Mexico for a festive jolly.
It hasn't been revealed whether Ester will make a return to the show permanently, but hey, stranger things have happened. We've got everything crossed.
CHECK OUT axed RHOC stars - where are they now?
Axed Real Housewives of Cheshire stars - where are they now slider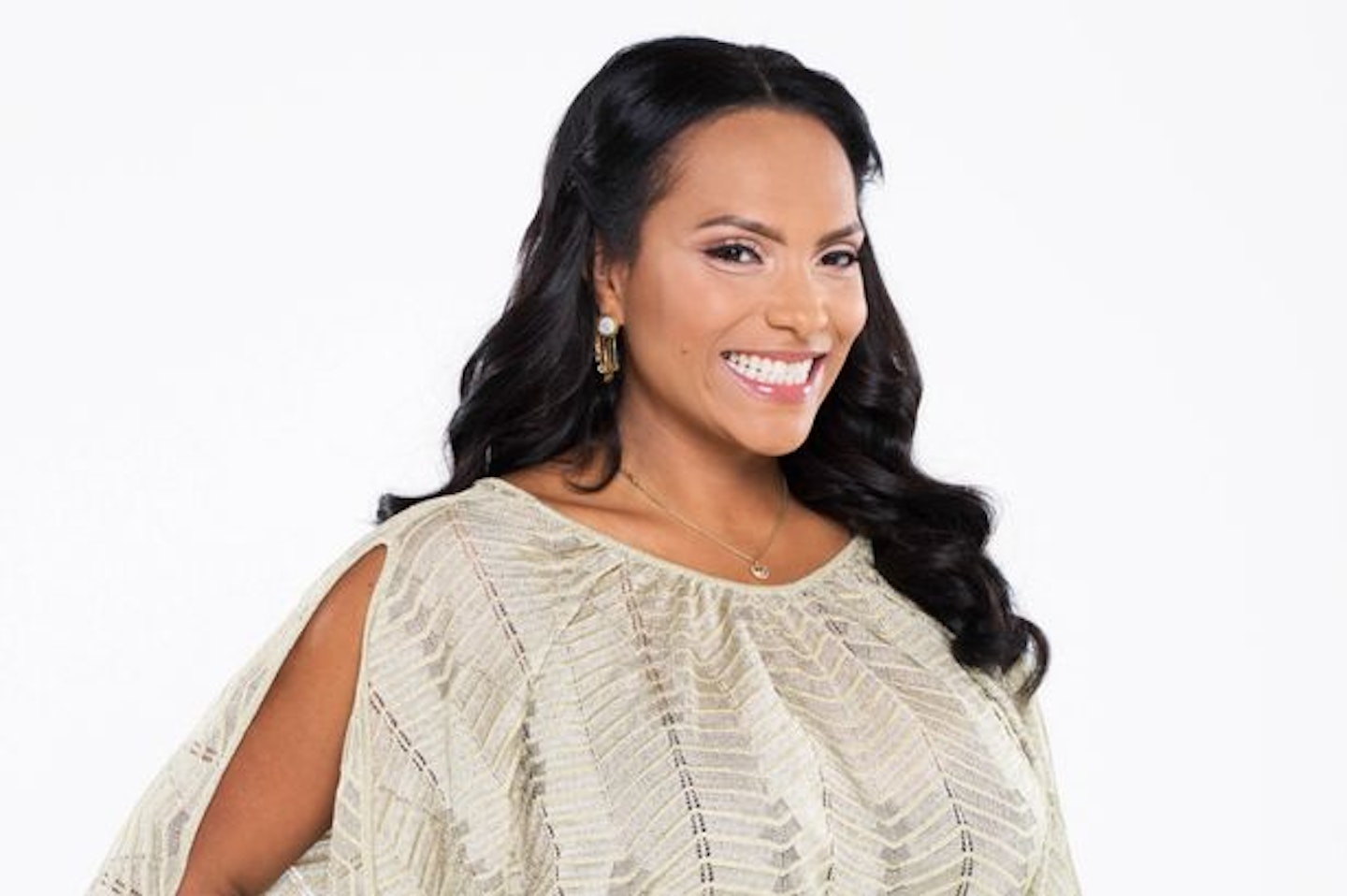 1 of 12
CREDIT: ITV
Magali Gorré
"If you're gonna cross me, you'd better not cross me. You don't mess with Magali." Magali starred in Real Housewives of Cheshire in 2015. Although the housewife only appeared in series one and two, after shouting-matches and rifts, she definitely left a lasting impression on her co-stars. Magali even found herself wrapped up in a twitter-spat with RHOC star Ester Dee in spring 2018, when Ester claimed she didn't know who Magali was.
2 of 12
CREDIT: Getty Images
Magali Gorré
Four years on, Magali is still living the highlife. The football-mum prides herself on her luxurious lifestyle, which she regularly shares with her 100k+ Instagram followers.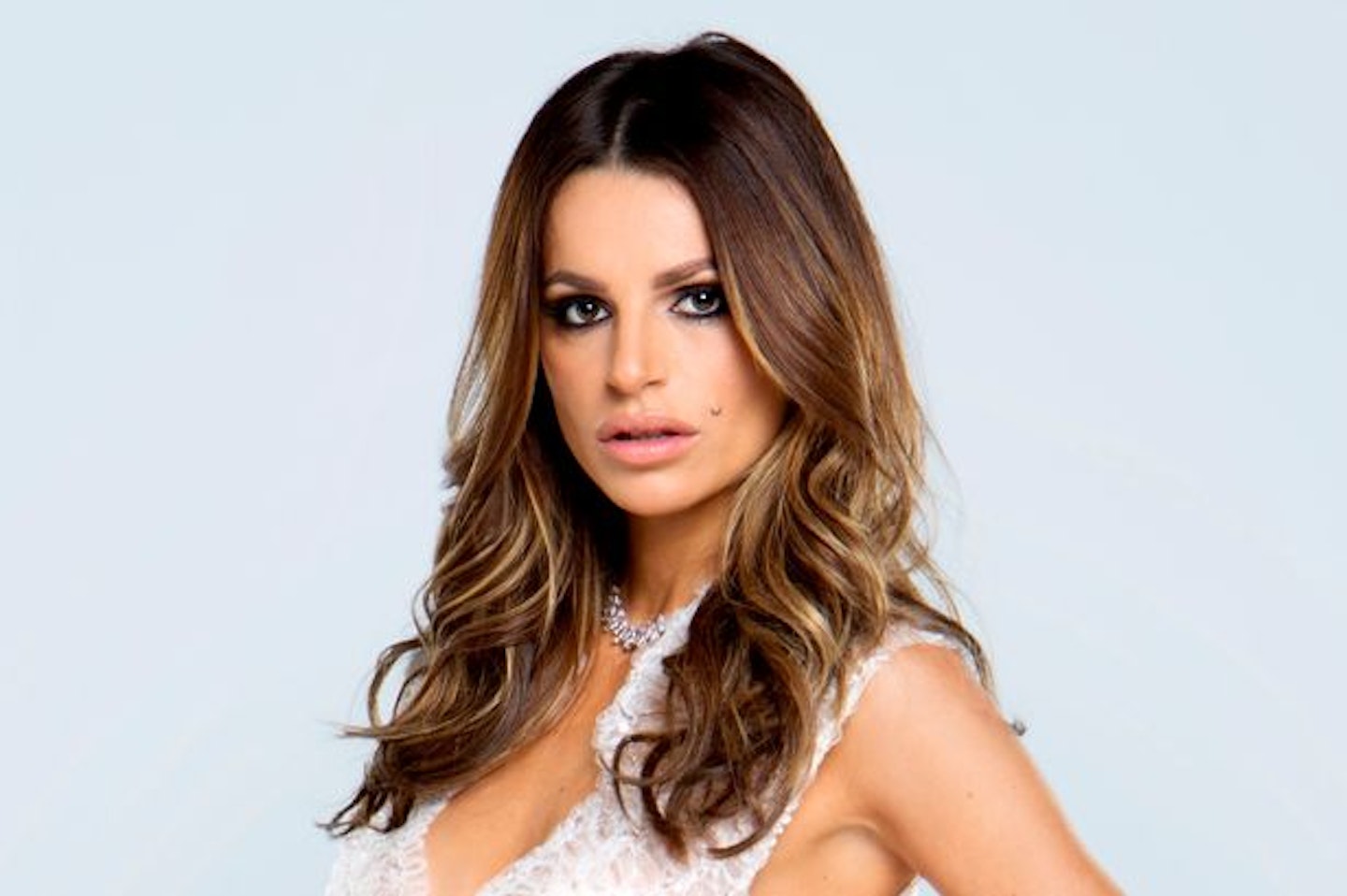 3 of 12
CREDIT: ITV
Missé Beqiri
Misse Beqiri joined the RHOC cast in April 2016 for series three, but by series five in March 2017, Misse had been demoted to a 'guest housewife'.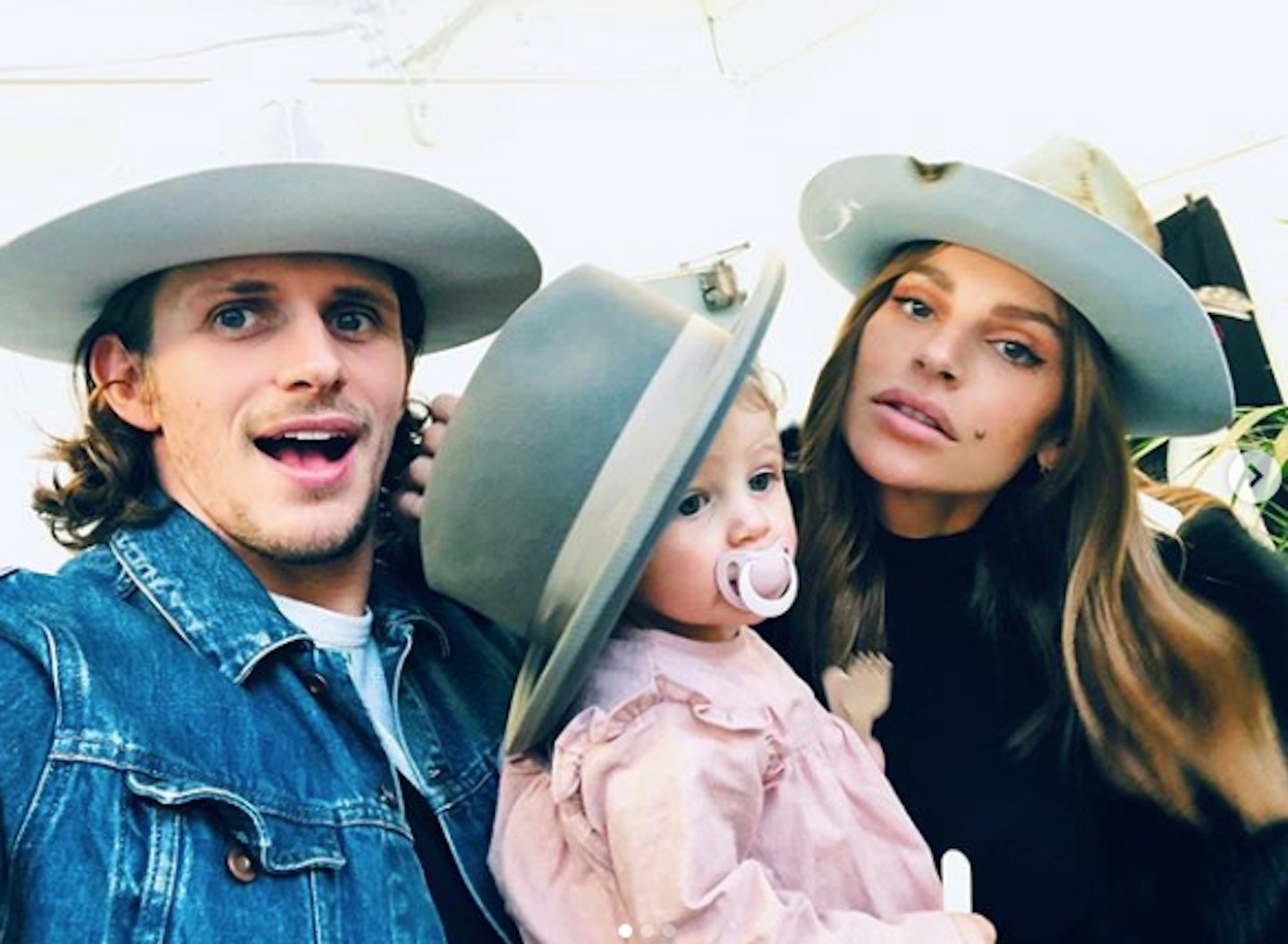 4 of 12
CREDIT: Instagram @ Misse Beqiri
Missé Beqiri
The model divorced her footballer husband of two years, Anders Lindegaard and got together with no other than Jake Hall - yes, Chloe Lewis' ex from TOWIE. Missé and Jake went on to get engaged and have a daughter together, River. But it hasn't all been plain-sailing for the two reality stars - as Jake received a brief restraining orderto stay away from Missé in December 2018. The pair are back together and co-parenting baby River and Missé's son from her marriage with Anders.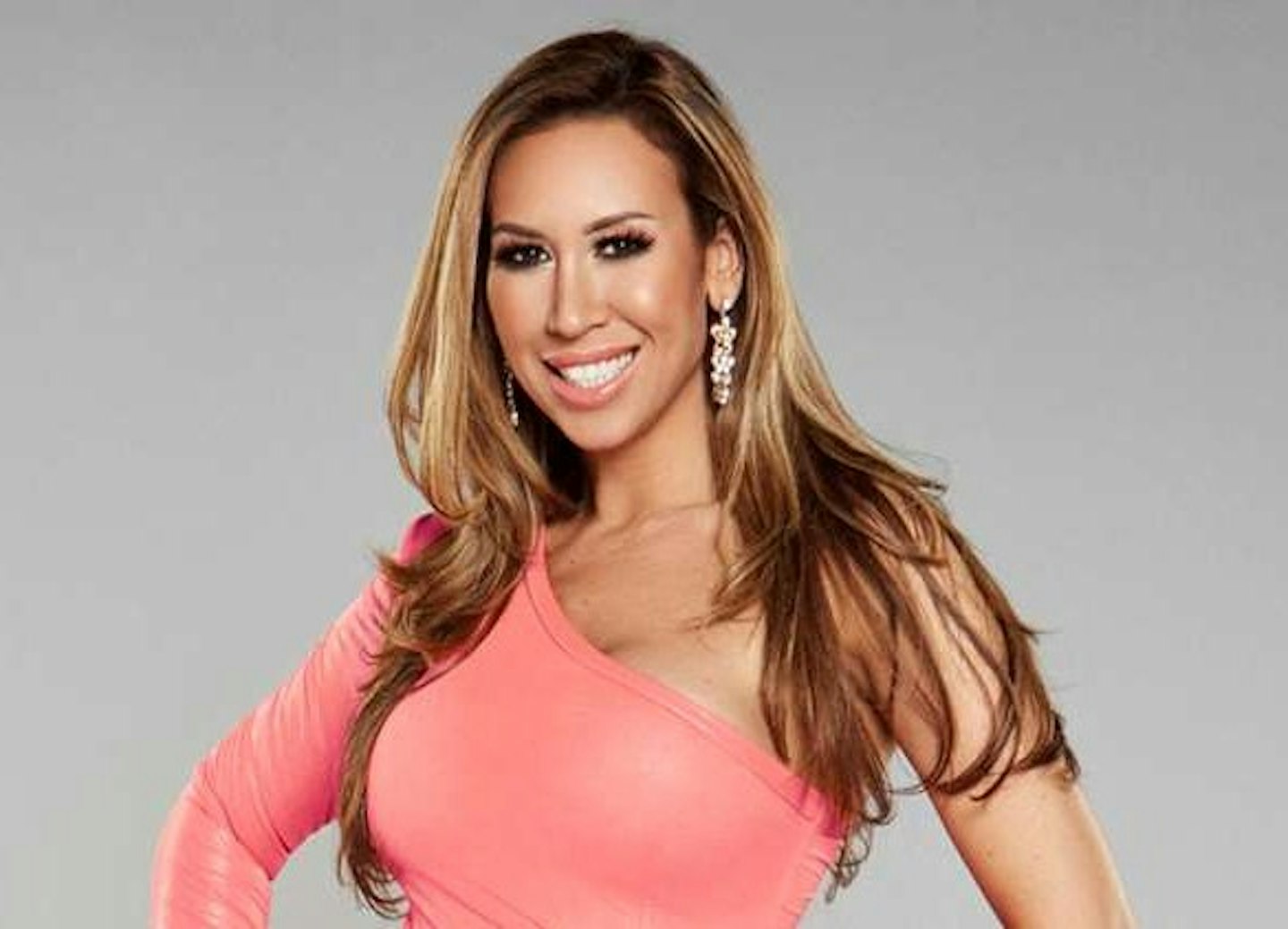 5 of 12
CREDIT: ITV
Ampika Pickston
Ampika Pickston was an original housewife - joining the RHOC family in series one and lasting until 2017, when she left after series five.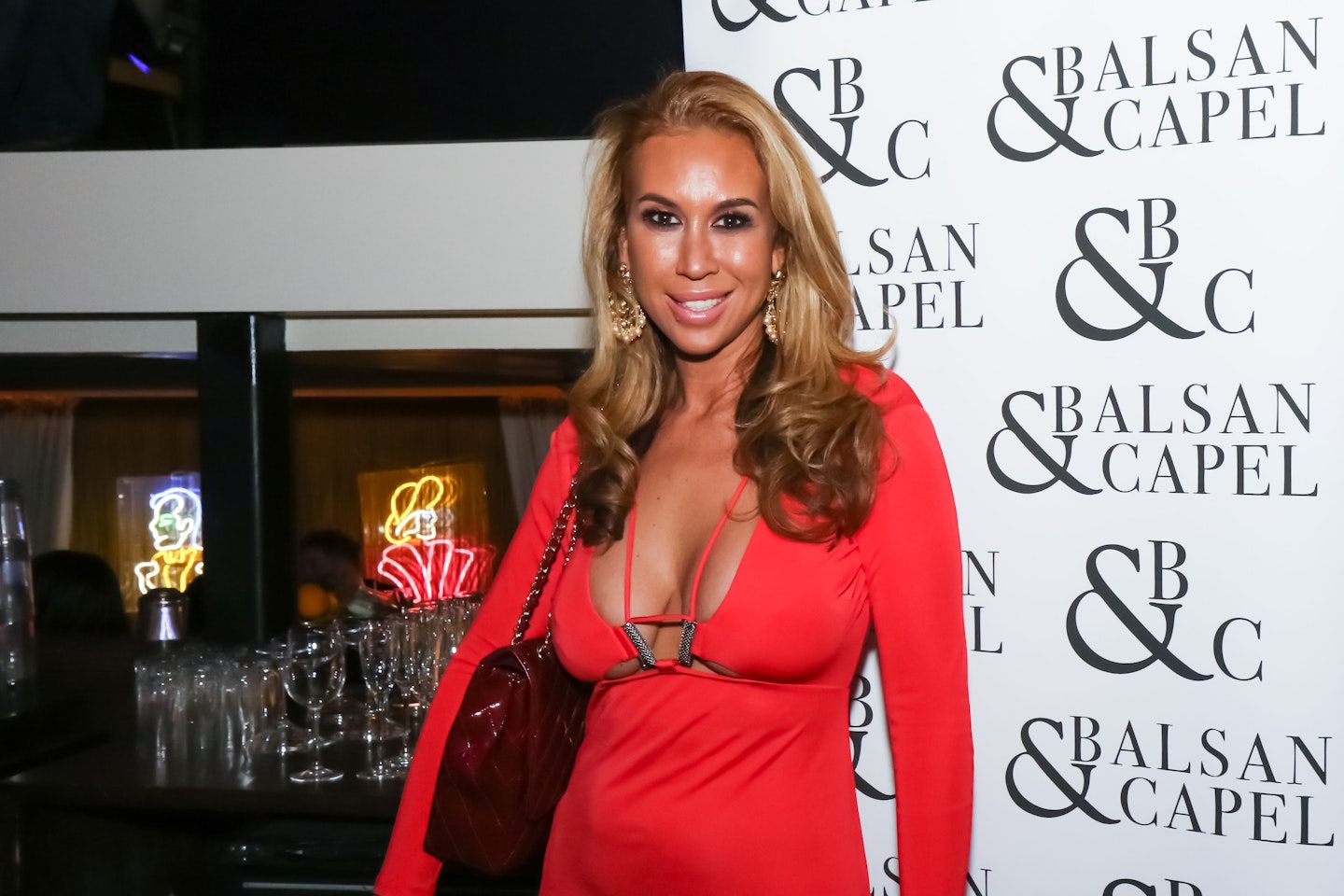 6 of 12
CREDIT: Getty Images
Ampika Pickston
After a long on/off relationship with partner Mark, Ampika revealed in July 2018 that she was engaged after a new whirlwind romance. Whilst Ampika continues to keep her mystery romance under wraps, she promotes her own weightloss company - Skinny Revolution throughout her social media.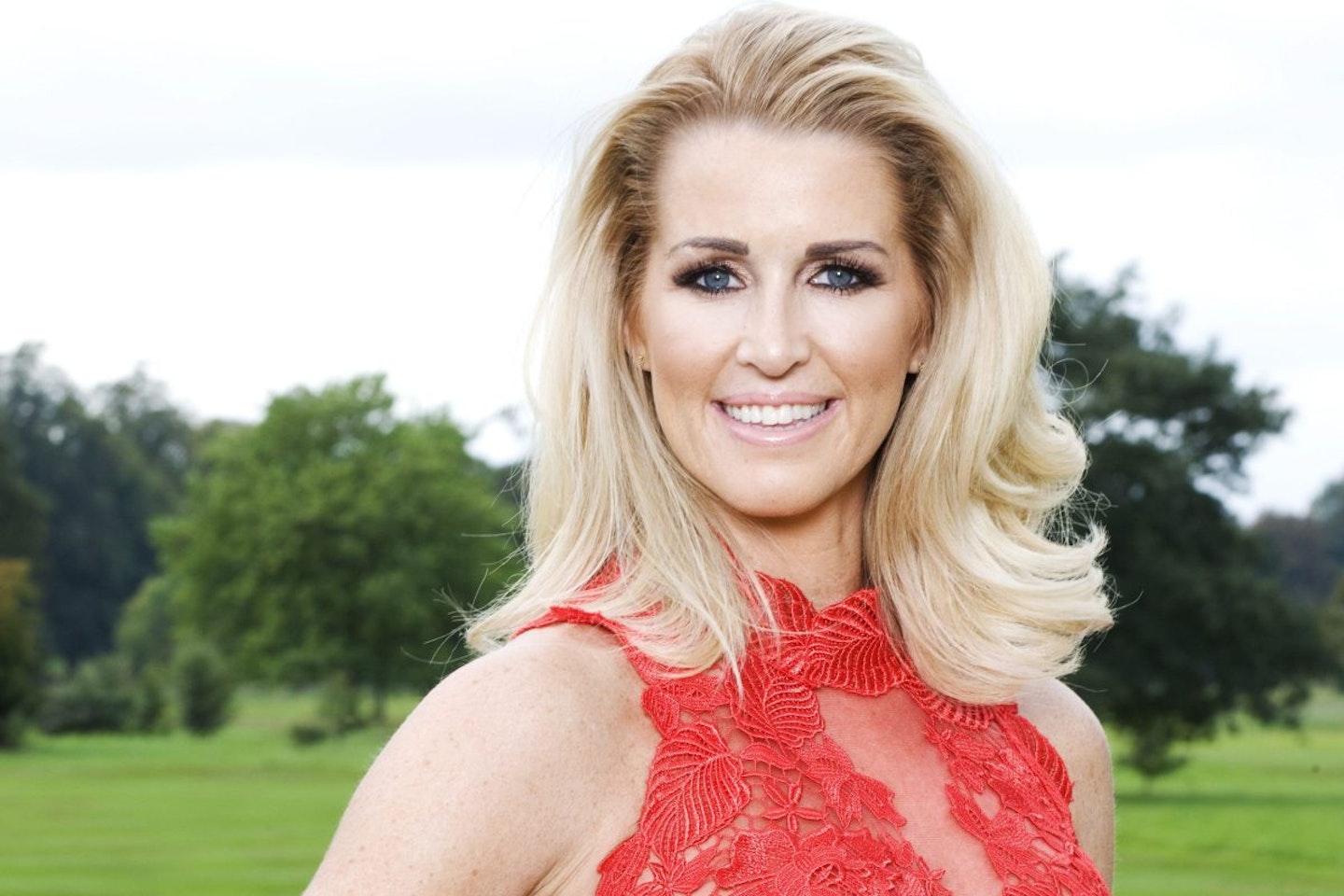 7 of 12
CREDIT: ITV
Leanne Brown
Fans were shocked when OG cast member Leanne Brown didn't return for series six in spring 2018. After an upsetting feud and long court battle with ex-bestie Dawn, Leanne decided to call it quits on the ITVBe show.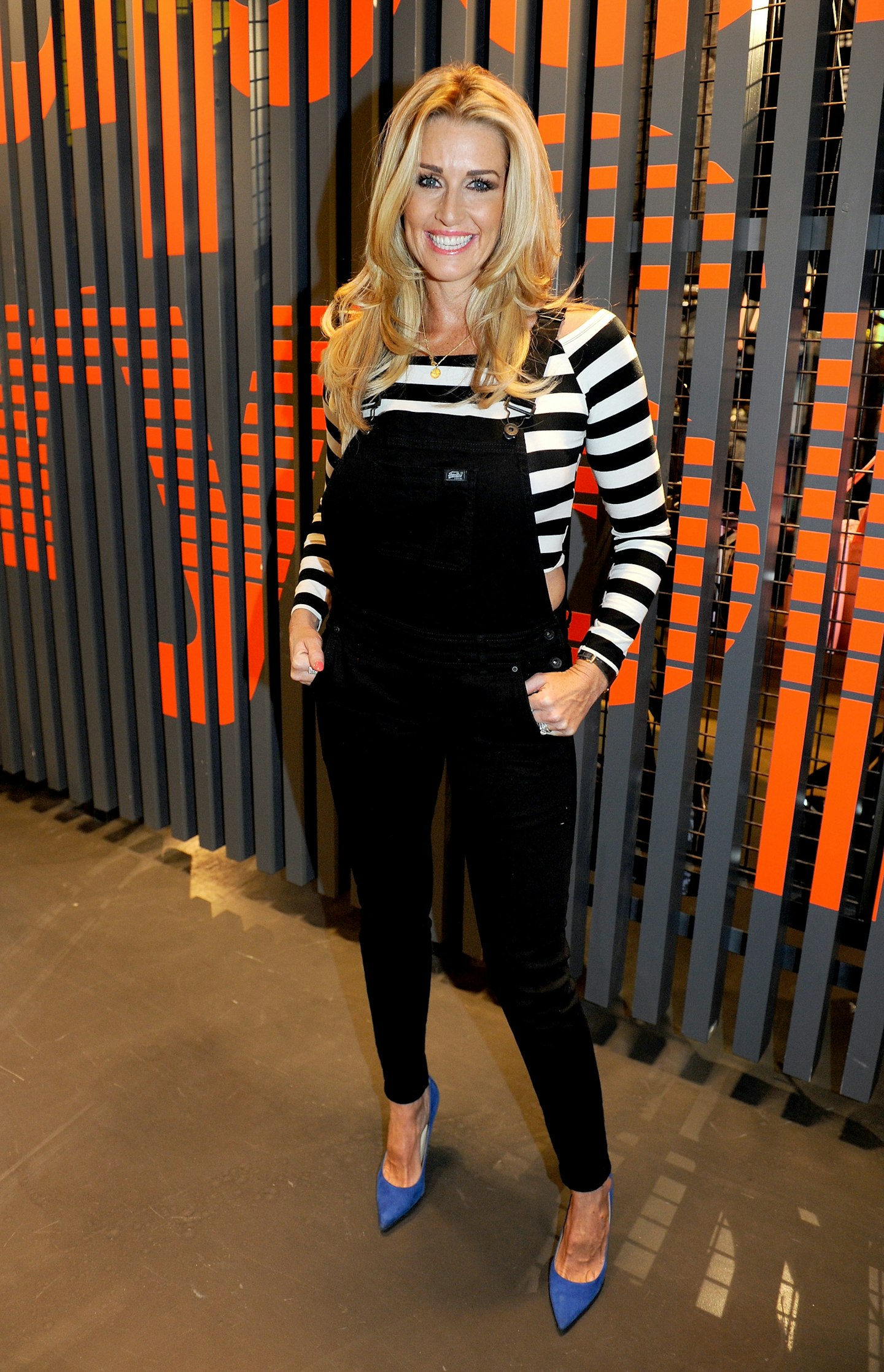 8 of 12
CREDIT: Getty Images
Leanne Brown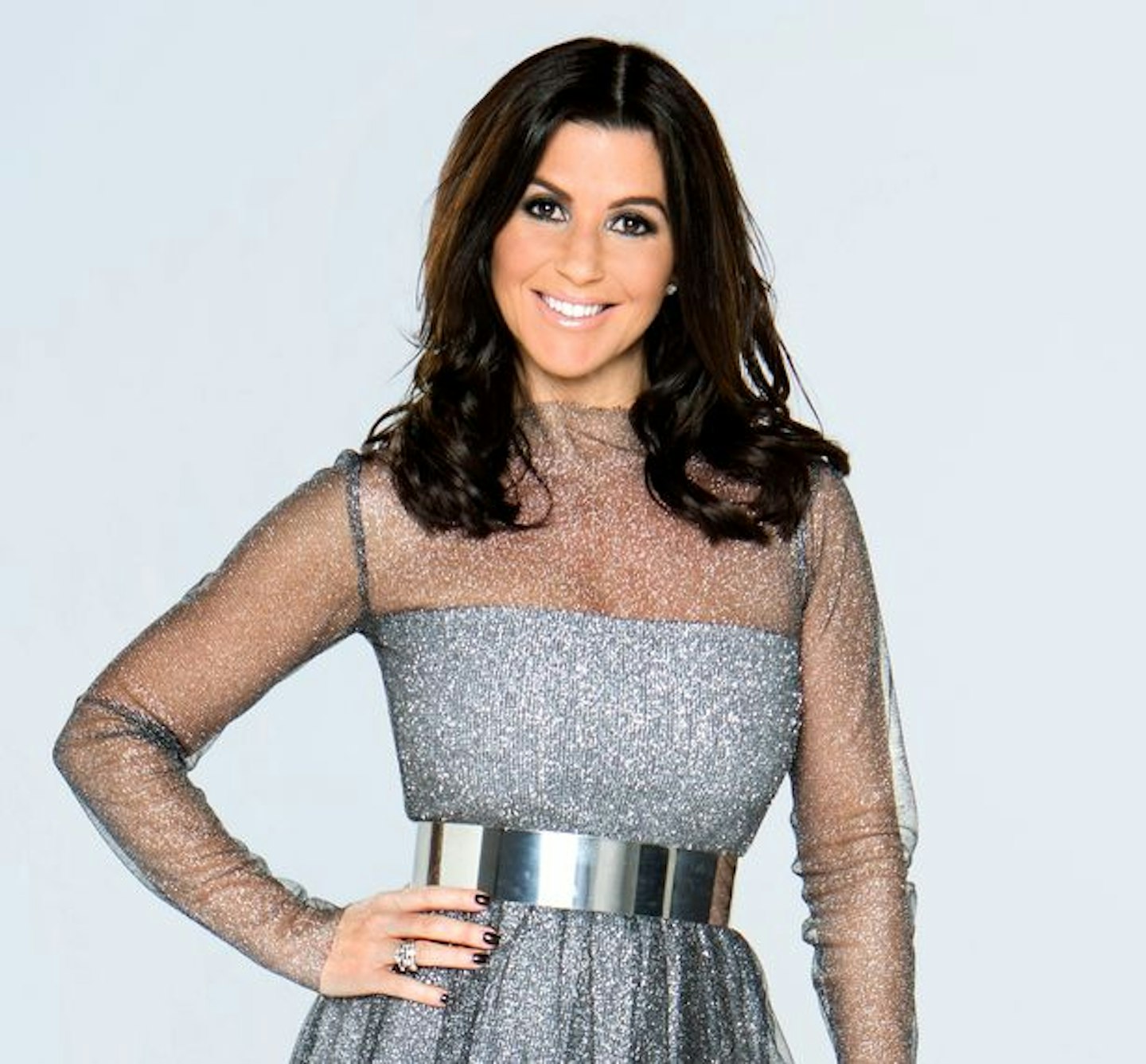 9 of 12
CREDIT: ITV
Stacey Forsey
Stacey Forsey became a guest-housewife in series one (no - we don't remember either) before joining the cast full time for series three - six.She was demoted to 'friend' status by series seven.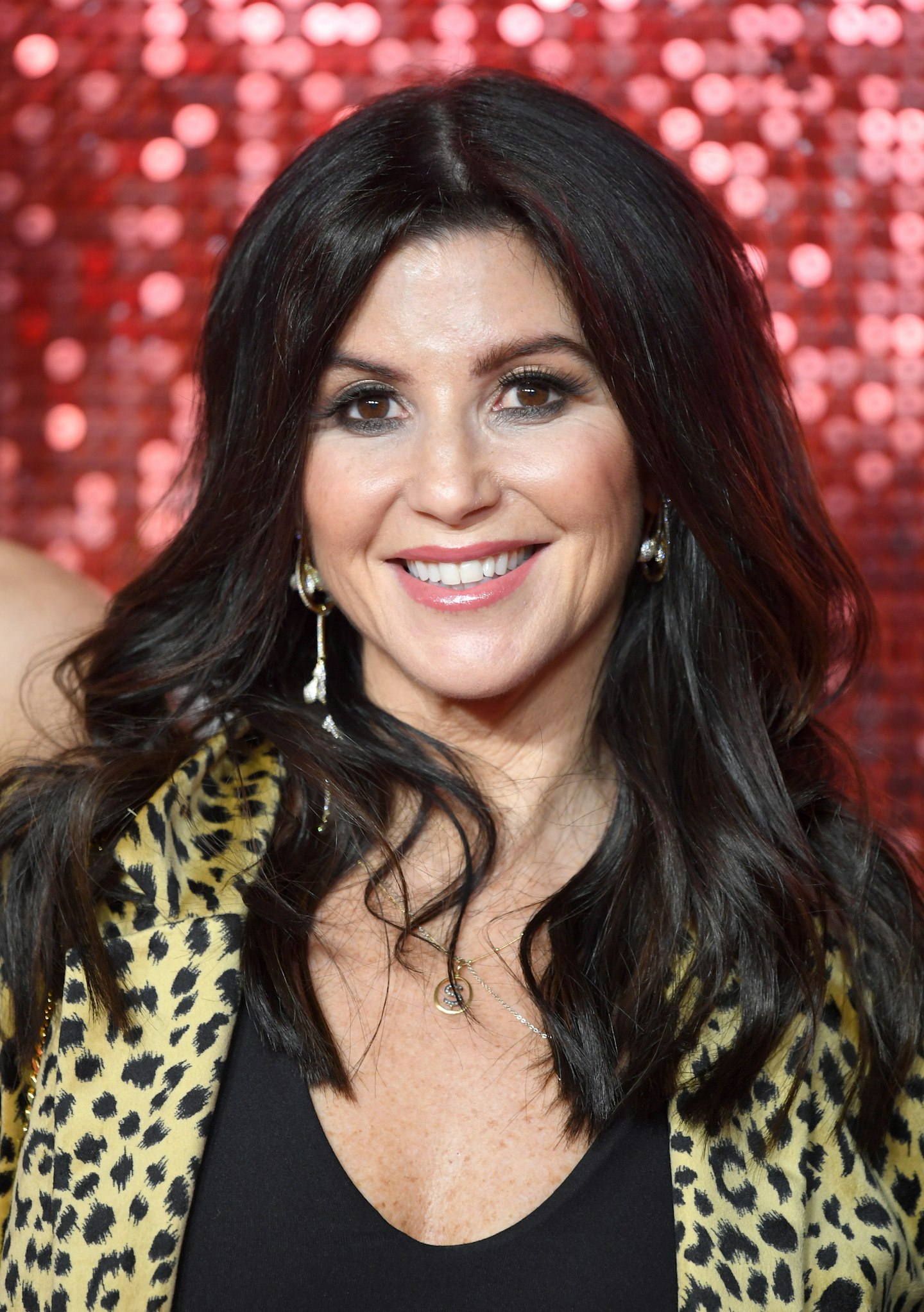 10 of 12
CREDIT: Getty Images
Stacey Forsey
Nowadays the artist-turned-writer promotes her lifestyle brand and book, Sweet Treats, through Instagram.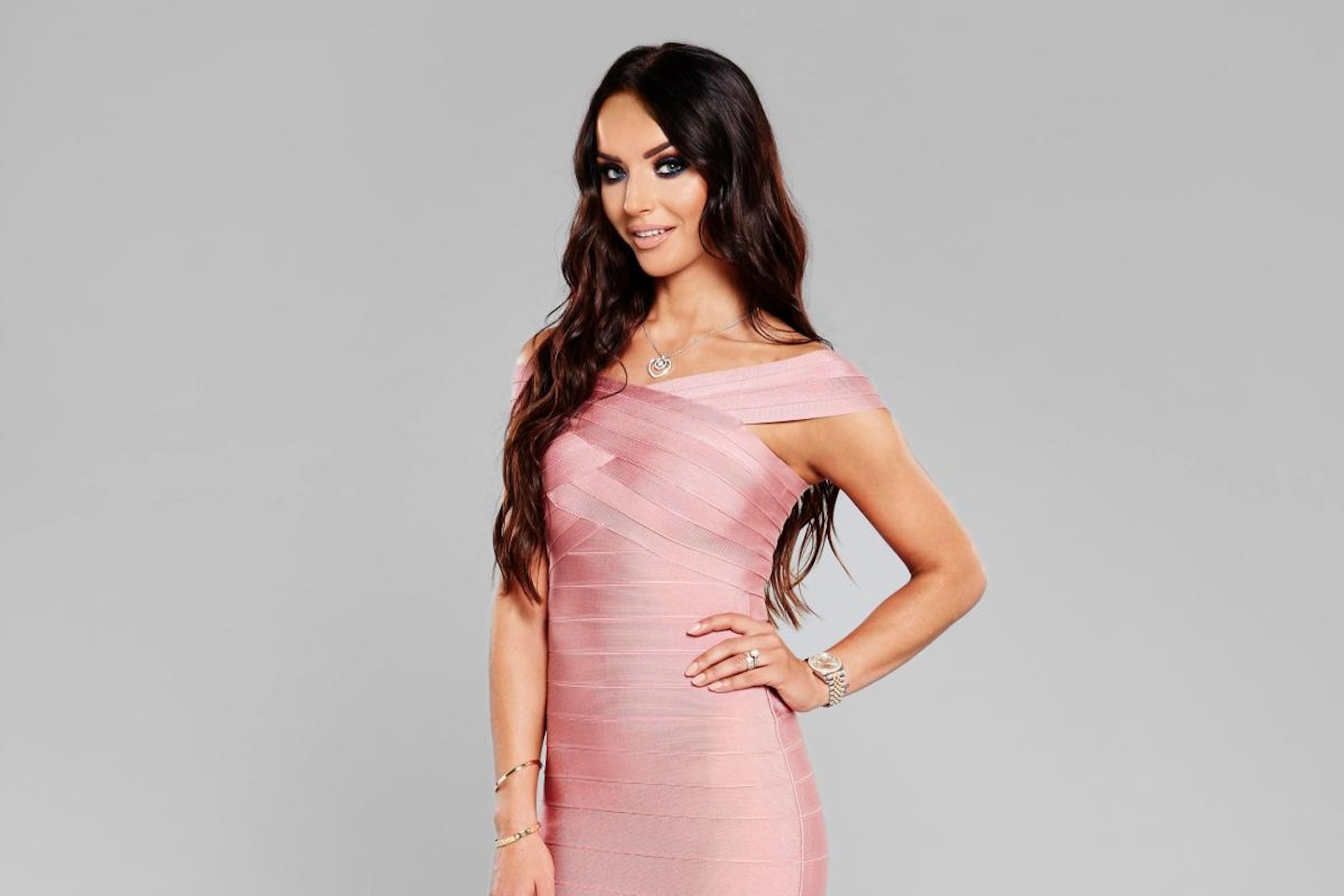 11 of 12
CREDIT: ITV
Nermina Pieters-Mekic
Nermina lasted just under a year on the hit ITVBe show before producers made her a 'guest-housewife'.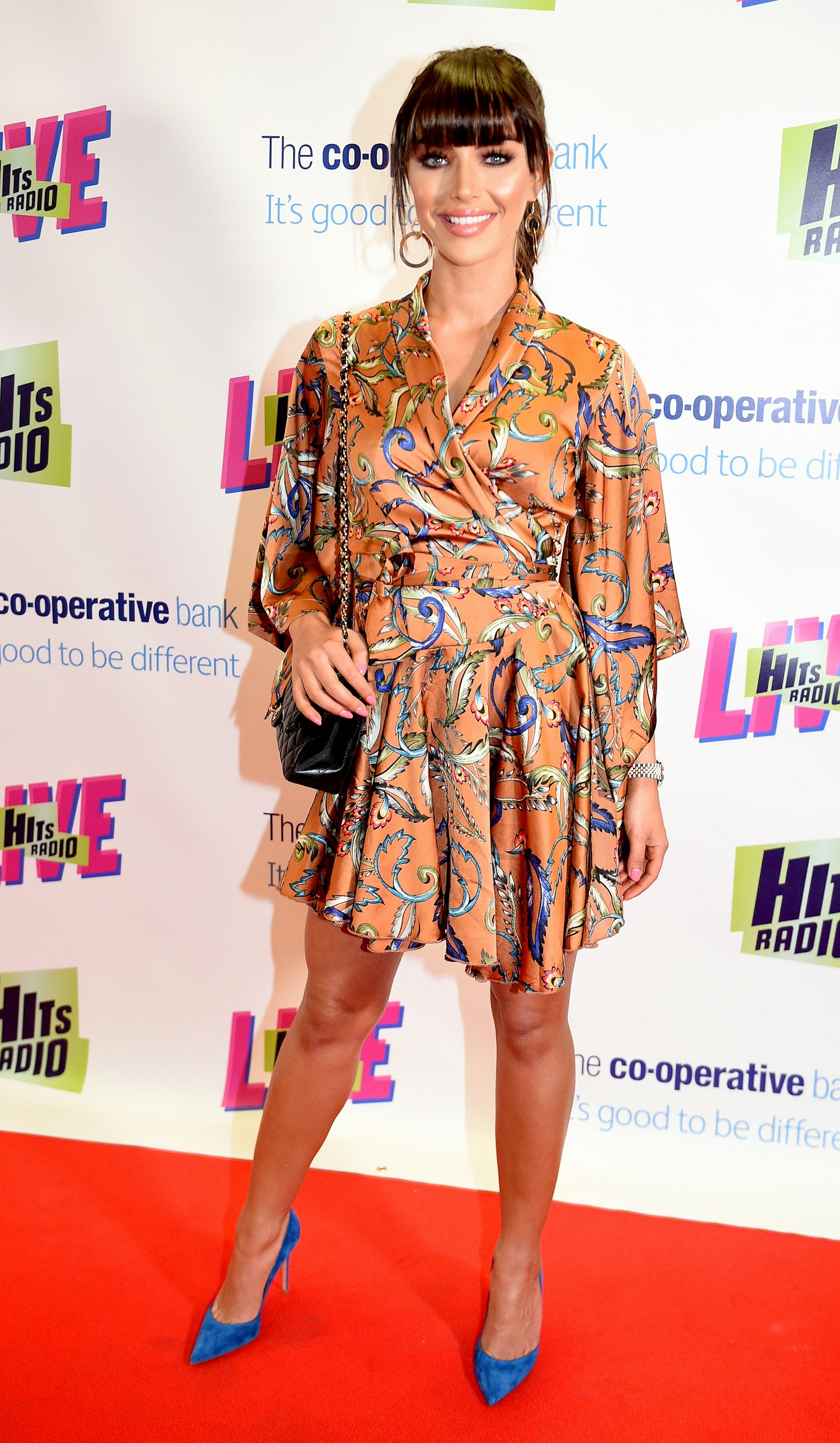 12 of 12
CREDIT: Getty Images
Nermina Pieters-Mekic
According the Nermina's website, the aspiring pop-star has begun a new chapter of her life focusing on re-establishing her music and modelling career in the UK and worldwide, whilst enjoying her suburban life with her husband, dogs and horses.
Who is Ester Dee's boyfriend, Glynn?
Ester has previously opened up to Closer magazine about the man in her life, retired businessman Glynn, who she met on social media. A revelation that has genuinely given us hope.
"I'm very smitten. I never thought I'd find anyone again and definitely not through social media. I've been through pain in my past relationships, but I've never felt this way about anyone. Glynn added me on Facebook and said he'd taken a liking to me after seeing me on the show," she told us.
"I was wary at first, but he has no interest in my income or lifestyle, so I feel secure. We chatted for several months about our lives and spent hours on the phone. When we met, the sparks were there straight away, and I kissed him within two hours."
Is Ester Dee married?
In July 2020Ester sent fans wild when she showed off an absolutely enormous sparkler on her ring finger, just months into her relationship with Glynn.
She captioned the post, "A ring is a halo on your finger 😇."
Followers understandably jumped to the conclusion that Glynn had popped the question, but Ester clarified it was promise ring, not an engagement ring.
"Beautiful ring... hope he knows how lucky he is to have you", said another, and one more added, "Omg that's your left hand 💕 should we all start buying a hat 💜."
Who is Ester Real Housewives of Cheshire's husband John Temple?
When Ester joined the cast of Real Housewives of Cheshire back in series five, she purported to be engaged to one time Secret Millionaire star Rob Lloyd, famously saying, "I do not cheat on Rob, I cheat WITH Rob" and even filming some scenes together.
But it later came to light that, throughout filming, Ester had been keeping a SECRET HUSBAND under wraps.
The man in question was millionaire businessman John Temple, who she had secretly wed in 2015 and kept from producers. The marriage, unsurprisingly, broke down after John learned of Ester's long-term affair with Rob and that she'd become a reality star behind his back.
Speaking to The Sun on Sunday in 2018, John said, "When she got home, she came to see me and admitted she had been filming the show for months.
"She said she had known Rob since 2012, and that our daughter was actually his. His name had even been secretly listed on her birth certificate."
Does Ester Dee have kids?
Ester is proud mum to her daughter Pearl, who she's rumoured to share with Secret Millionaire Rob Lloyd.
In 2020, Ester posted a heartwarming birthday message for Pearl and was inundated with fans asking if she would have another child, but she's made clear a sibling for Pearl isn't on the cards.
Where does Ester Dee live?
Ester has recently bought a house in Anglesey, Wales, where she'll live with Glynn and her daughter Pearl, after falling in love with the stunning scenery in autumn 2021. We're sure the stunning man helps, too.