We've seen plenty of iconic cast members come and go ever since The Real Housewives of Cheshire first hit our screens back in 2015 – and yes, it really has been eight years since the show first began – but one name that will forever be synonymous with show is Dawn Ward.
Dawn, who is former professional footballer Ashley Ward, appeared on every episode of the first 12 seasons of RHOCheshire and had more incredible one liners than we can count. "Shut it big teeth" will always be our personal favourite, though.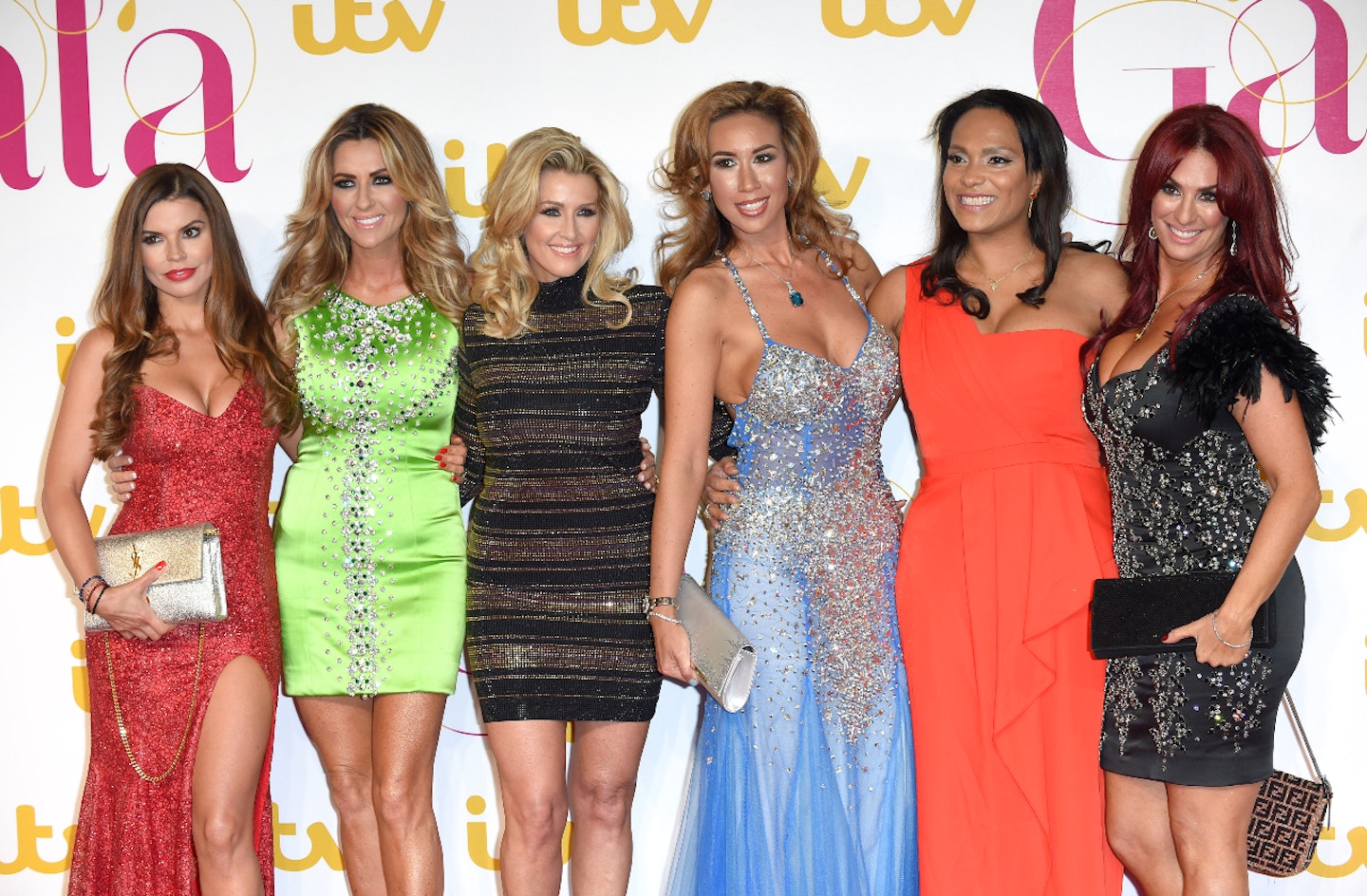 Sadly, all good things must come to an end and Dawn revealed that she had decided to leave the show at the end of 2020 to focus on her family. She's since moved to Dubai and even recently teased a potential return to the Real Housewives franchise.
Here's everything you need to know about Dawn Ward…
Who is Dawn Ward?
Dawn is a reality star best known for appearing on The Real Housewives of Cheshire.
How old is Dawn Ward?
Born on 16 July 1973, Dawn is currently 50 years old. That makes her a Cancer, FYI.
Where is Dawn Ward from?
Dawn was born in Salford and grew up in Bolton. She lived in Alderley Edge, Cheshire with her family for years before relocating to Dubai after quitting Real Housewives.
When did Dawn Ward join Real Housewives of Cheshire?
Dawn is one of the OG Real Housewives of Cheshire cast members, having appeared in the show from its conception in 2015 along with Tanya Bardsley, Leanne Brown and Ampika Pickston.
Why did Dawn Ward quit Real Housewives of Cheshire?
In December 2020, Dawn revealed that she had made the difficult decision to leave the hit reality show after series 12 finished airing, in order to spend more time with her family.
Taking to social media to explain her decision she said, "Having been on the Real Housewives of Cheshire for almost 7 years & 12 seasons, I've had the most incredible journey, not just me, but my whole family. It really has been amazing for us."
She continued, "Season 12 has now come to an end and filming has finished. It's been difficult this season with the pandemic but the cast and our amazing production team have pulled it off again, it's been fun!
"Everyone who knows me knows I'm all about my family, so I've decided that after 12 seasons on the show I would like to concentrate on projects with them."
Dawn thanked ITV, Monkey Kingdom (the production company behind the show) and fans for all their support, wishing them the best of luck as they continue onto series 13.
"Exciting times ahead ❤️❤️," she finished.
Naturally, the Housewives flooded the comments to show support for Dawn with Nicole commenting, "You will be missed wishing you lots of luck for the future hope your new journey is exciting and happy ❤️❤️❤️."
Fellow housewife Rachel Lugo, who joined RHOC in series 6, even took to her own Instagram to post about how she will miss Dawn "soooo much",.
Is Dawn Ward returning to Real Housewives of Cheshire?
Earlier this year during an appearance on Celebrity Skin Talk, Nicole Sealey spoke out about the possibility of her bestie Dawn returning to Real Housewives when host Scott McGlynn asked, "We've seen ex-Housewives come back, like with Tanya and Ester in the Christmas special. You're best friends with Dawn Ward – will she be popping back? Doing a return?"
Nicole responded (to the delight of our bodies and souls), "I think she probably would; a little guest appearance. [If] the show [were] going down a different direction – her life in Dubai. But if I have a trip [for RHOCheshire] she would definitely be welcome."
If you're an ITV producer reading this on your lunch break, leave our website immediately and get on the phone.
It sounds like Dawn's up for it too as she recently told Closer, "I'd never say never [to returning to the show]. I love the Housewives. I've had 12 amazing seasons on there. It's been incredible, I've got no regrets I loved every minute of it. Ups and downs."
Is Dawn Ward joining Real Housewives of Dubai?
Dawn dropped a major hint that she could join Real Housewives of Dubai when we caught up with her recently. Well, okay, we're over-egging a bit BUT she's didn't exactly deny it.
What's happened between Lystra Adams and Dawn Ward?
When we chatted with RHOCheshire legend Lystra Adams last year ahead of the RHOCheshire Christmas special – The Real Housewives of Cheshire: Christmas Cruising - she remained rather tight-lipped when we brought up Dawn.
Knowing that Lystra is still very good friends with returning OG Housewife Tanya we asked her, "Speaking of ex Housewives, are there any others you still keep in contact with? Maybe Deborah Davies or Dawn Ward?"
This response was telling. Lystra exclusively told Closer Online, "Me and Debbie are still in contact, but I don't speak to anybody else".
We love a deafening silence.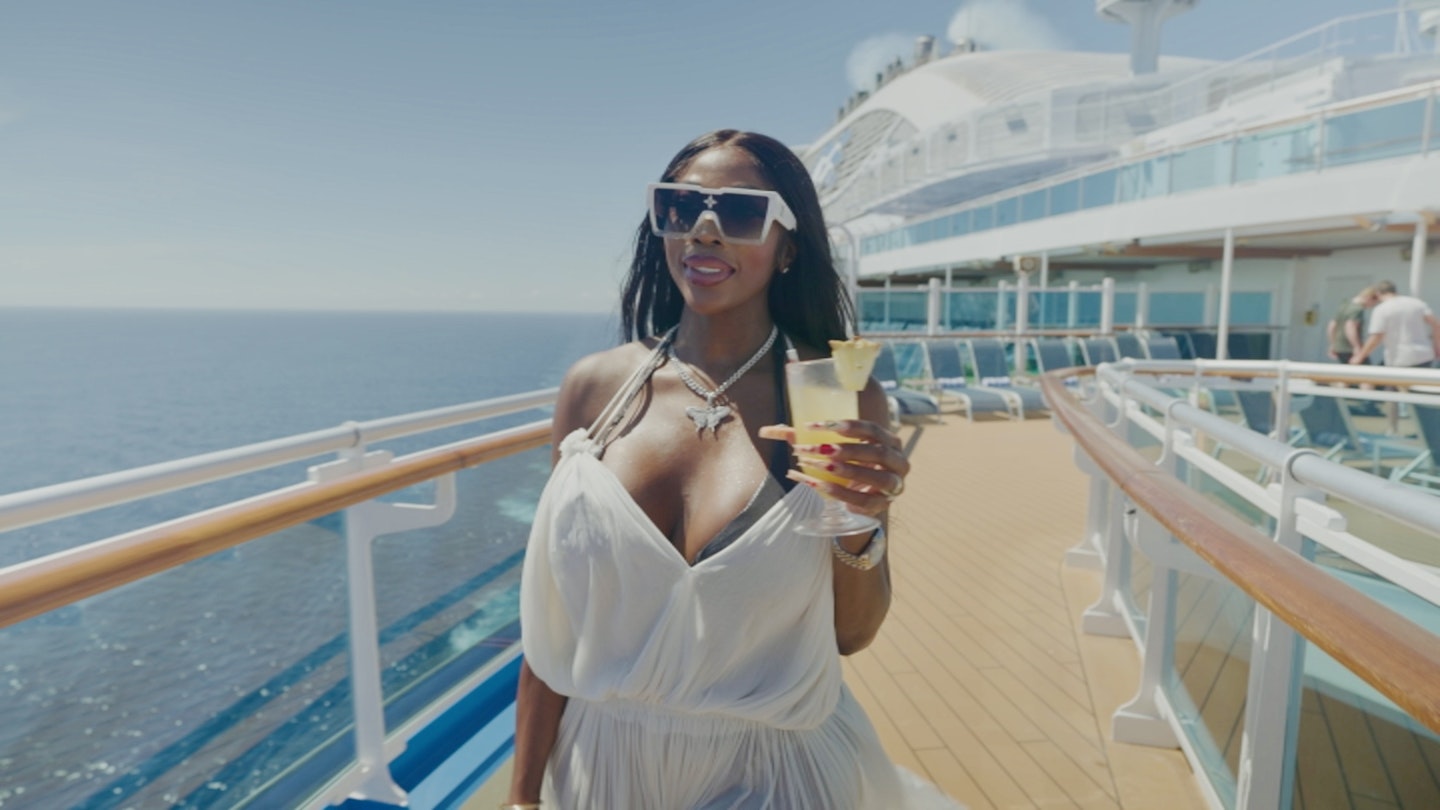 To be fair, we're not exactly surprised by this; Lystra used to be besties with Tanya who has had a rather turbulent relationship with Dawn over the years (understatement of the century).
Are Dawn Ward and Tanya Bardsley still friends?
When we asked Tanya flat outright whether she still speaks to Dawn, she simply told us, "No". So there you have it, Dawn and Tanya are definitely no longer pals.
Who is Dawn Ward's husband?
Dawn married former Blackburn Rovers footballer, Ashley Ward, at St Michael's Church in Middleton on 2 June 1995.
The couple regularly post gushing tributes to each other on social media and are clearly still very loved up after almost three decades of marriage.
How many children does Dawn Ward have?
Dawn is mum to four daughters, Darby, Taylor, Charlie and Aston.
Darby Ward is a social media influencer and country singer, who married Mr Whippy ice cream boss and her baby daddy, Michael Corrado Jackson in 2022.
Dawn's second oldest daughter, Taylor, secretly married her fiancé, Manchester City footballer, Riyad Mahrez, in January 2022 in a Muslim ceremony known as the Nikah — signing a contract making them legally wed under Islamic law.
Their second wedding ceremony took place at The Londoner hotel in, you guessed it, London in September 2023. They were joined by the closest friends and family, including their daughter Mila and Riyad's two children from a previous relationship.
As well as Mila, Dawn is also grandmother, to eldest daughter Darby's little girl, Skye.
Does Dawn Ward live in Dubai?
At the end of last year, Dawn made the decision to relocate and currently lives in Dubai.
A source told The Sun, "Dawn has said goodbye to Cheshire for now and is setting up home in Dubai.
"She is hoping to launch her hugely successful interior design company there. She'll be in Dubai full time for a while and then will be travelling back and forth between her two homes.
"It's a really exciting time and Dawn can't wait to get to work there."
Has Dawn Ward had fillers?
In August last year, after months of rumours that she had had some work done, Dawn finally revealed to fans that she hadn't had any filler in her face.
The former Real Housewives of Cheshire star took to the platform to invite fans to 'ask her anything', with one writing, "[Your] cheek filler looks amazing! How many MLs in each side?"
Dawn replied, "I've not had filler for two years it's fat lol I need to get in the gym ASAP."
Are Leanne Brown and Dawn Ward friends?
Despite originally being close on the show, former Real Housewives of Cheshire co-stars Leanne Brown and Dawn Ward have been feuding for over five years after Leanne gave £500,000 to Dawn and her husband Ashley back in 2018 which has still, allegedly, not been repaid.
Leanne Brown spoke out about her feud over money with Dawn to Closer magazine.
She shared, "Our friendship has gone down the pan. I won't ever speak to Dawn again. I don't trust her and, when someone has hurt you that deep, there is no going back."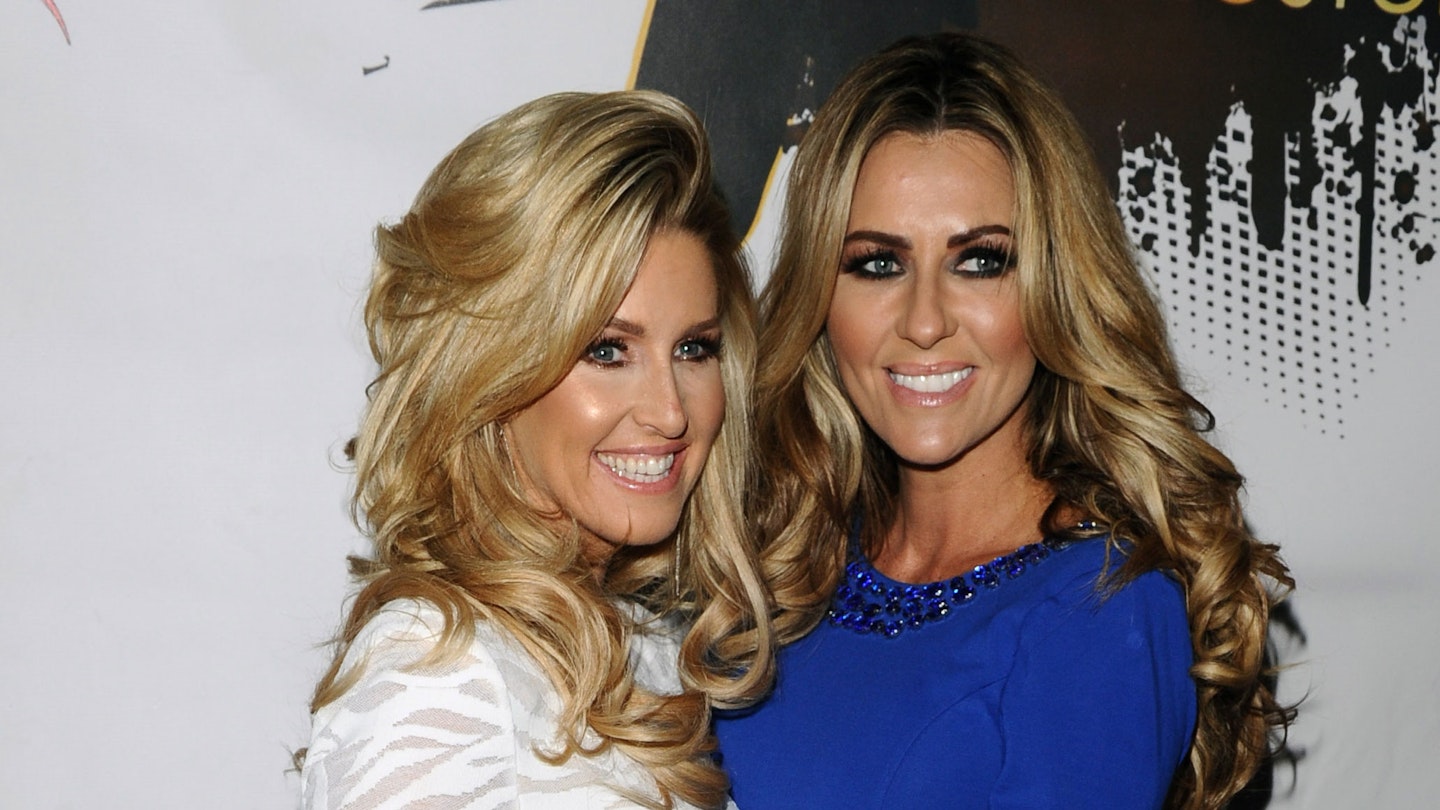 She added, "The feud is still ongoing. It was very upsetting - and still is now."
Their drama was also one of the main reasons as to why Leanne left the show.
What is Dawn Ward's job?
Dawn earns a living as an interior designer. She also owns a rug brand called The London Rug Company.
Controversy surrounding Dawn Ward
In October 2020, Dawn was accused of racially aggravated intentional harassment towards two Jewish brothers, Jake Jacobs and Sam Jacobs, at Euston Railway Station.
The mum of four was also charged with possession of a class A drug - namely cocaine.
Both of the above charges carry the potential of six months in prison or an unlimited fine.
Dawn has denied the charges and at the time tweeted, "I vehemently deny these allegations and look forward to clearing my name in court when the full facts can be made public. Thank you for all the overwhelming support, it really means a lot."
Dawn Ward's court case
In 2022, Dawn broke down in tears as she was cleared by a jury of racially abusing two Jewish brothers at Euston station. She was accused of using anti-Semitic slurs against Jake and Sam Jacobs at the train station in October 2019.
She told Inner London crown court that the allegations were untrue, suggesting instead that she had been on the receiving end of abuse for her "Botox face".
After a two-week trial, a jury found her not guilty of two counts of racially aggravated intentional harassment, alarm, or distress as well as an allegation of cocaine possession.
The verdict ended a two-and-a-half year saga, which began on October 29, 2019 when Dawn was arrested and held overnight in a police cell.
She shared a statement after the verdict was announced on Instagram, captioning it, "Thankfully it's over 🥲🥲🥲🙏🙏."
Does Dawn Ward have Instagram?
Yep. You can follow her @dawnward4.
WATCH 'I Wasn't Being My Full Self': Kyle Richards Spills Real Housewives Of Beverley Hills Secrets