The Real Housewives of Cheshire three-part Christmas special – The Real Housewives of Cheshire: Christmas Cruising – has set sail and we are hanging on to every lifebuoy being chucked at us. Yes, it's Christmas, yes, they're on the grandest cruise ship we've ever seen, yes, they're sunning themselves in Mexico, but this is still a bunch of Cheshire Housewives confined together on a vessel in the middle of the ocean with nowhere to go; as many of the ladies – including fan fave (we're the fans) Lystra Adams – have told us recently, a storm is coming...
Prior to episode one airing, ITV revealed that they would be bringing back two iconic OG Housewives – in the form of Tanya Bardsley and Ester Dee – to join the girls on their festive trip, and let us tell you, this was a fall off your chair moment at Closer HQ several weeks back.
Ester made her debut on day one of the cruise, while Tanya is set to shock and stun when she joins the ladies in Mexico in the next episode.
Naturally, with the Ghosts of Housewives Past appearing left, right and centre (or port, starboard, or... whatever), we can't help but wonder (yes, said in the Carrie Bradshaw voice), who else have producers dialled? And we're not the only ones thinking it.
In our recent chat with Lystra, she explained how most of the group had no idea Ester and Tanya would be making an appearance on the trip, leading her to wonder – who's next? Deborah Davies? Christine McGuinness? Dawn Ward? Imagine.
Lystra exclusively told Closer Online, "Everyone was just so happy to see them because, you know, we've not seen them in a while and the way it was done – like I said, we're not giving much away – but it was quite clever, because we didn't know they were coming and then suddenly [SCREAMS].
"And that buzz kept going through and through and through. In a way, we were thinking, 'Oh my gosh, who's next? Who else are we going to bump into?'"
We then asked Lystra whether she secretly knew that her bestie Tanya had been invited on the cruise. She said, "No, it was such a surprise. I was like, 'OMG, we're BFFs', and she was like, 'I know, it killed me to keep it from you', but she had to do it and I'm glad that she did because, you know, you will see how it unfolded when I saw her, but oh my God, I was like, so so happy. We never stopped hugging and kissing. That's my girl for life."
So, what can we expect from Mrs Bardsley when she joins the girls on their drama vessel next episode? Lystra said, "One thing about Tanya is she is going to bring the humour, as well. I am telling you, honestly, this three-part series is going to be one not to miss."
But will everyone be as happy to see her as bestie Lystra or will Tanya be facing a choppy reception?
Who is on the Real Housewives of Cheshire Christmas episodes?
On-board for the brand-new series are RHOCheshire's Hanna Kinsella, Lauren Simon, Lystra, Nicole Sealey, Rachel Lugo, Seema Malhotra, and Sheena Lynch as well as returning Housewives Tanya and Ester. New addition Kate Alex recently confirmed that she did not take part in the Christmas special as her mother in-law was unwell at the time of filming.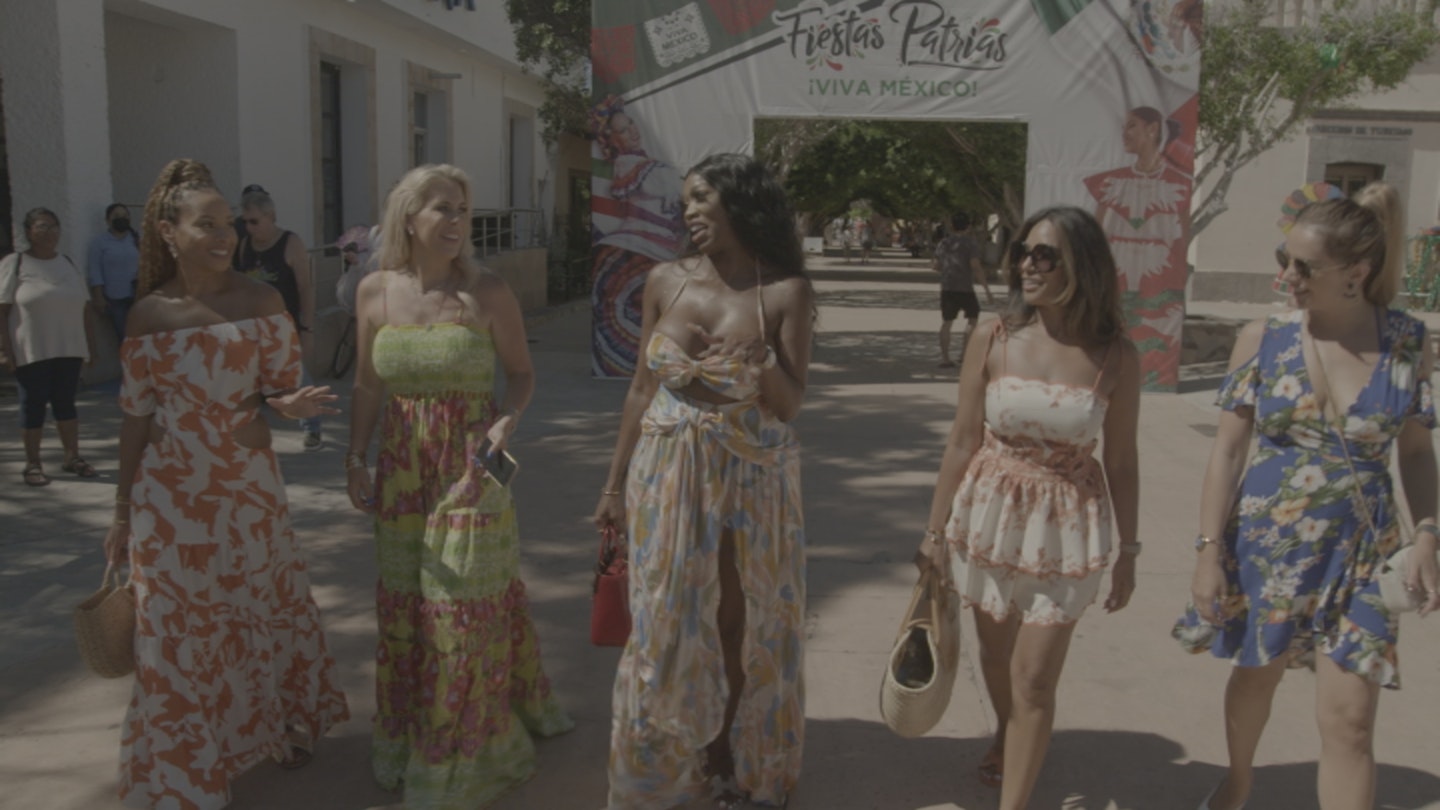 What will happen on the Real Housewives of Cheshire Christmas episodes?
Closer Online caught up with several of the Housewives ahead of the first episode of the Christmas special airing, including Seema Malhotra, who joined the series full-time in 2016 (having featured as a guest in the very first series).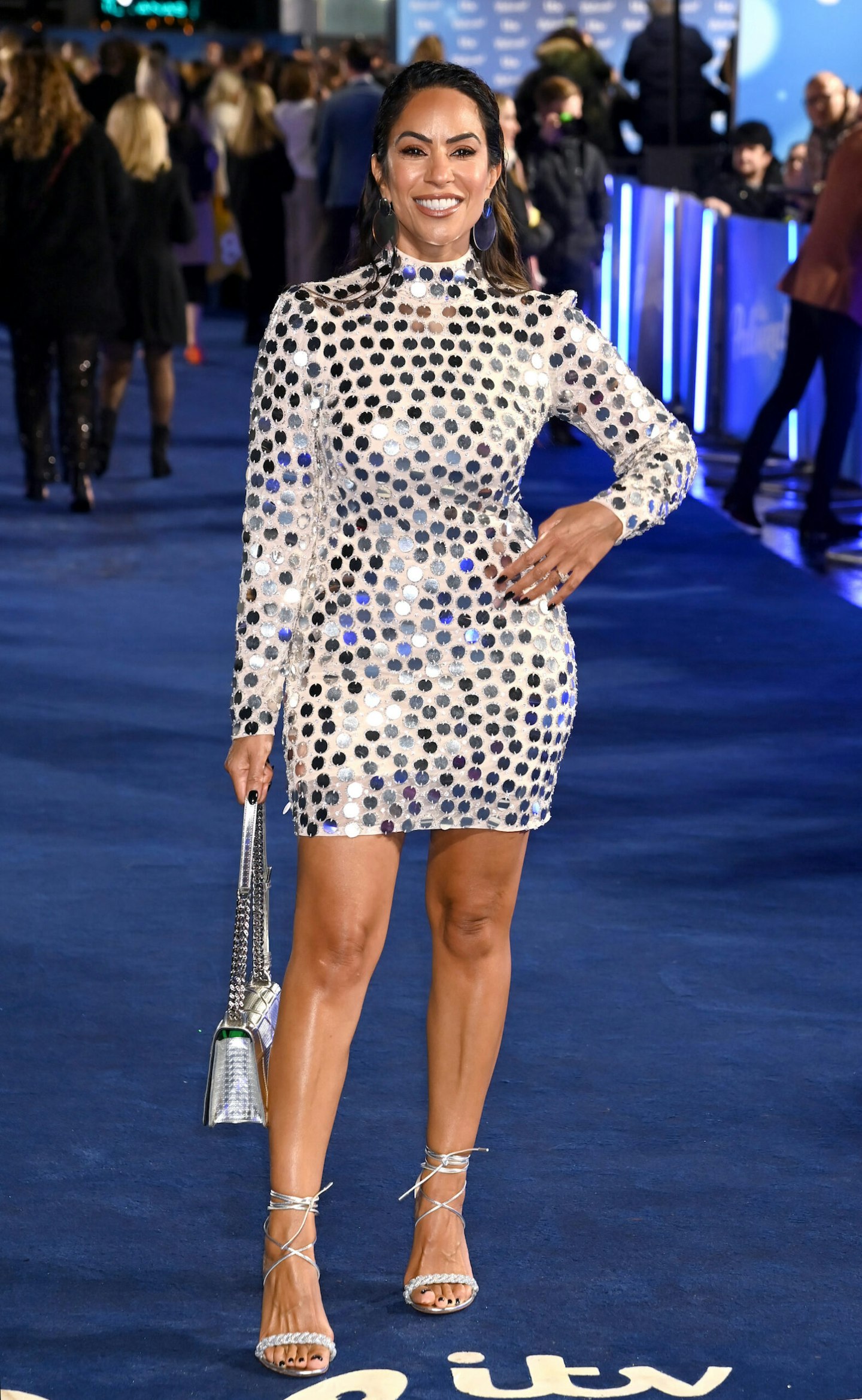 Speaking of Christmas Cruising, Seema teased, "Yeah, let's just say there's a few storms on the way." We have a feeling she's not just talking about turbulent weather.
She exclusively revealed to Closer Online that the Christmas special is, in fact, a three-part special. She said, "I'm telling you, I am so excited about this three-part series, but I'm not giving anything away."
Apart from the fact that this is a three-part Christmas special, but good effort.
Seema continued, "I'd say there's a few jaw-dropping moments. I wouldn't even say there's one, I'm actually going to say there's a few, so you're definitely going to have to tune in. I'm not giving anything away, as I'm dead excited to relive it, as well."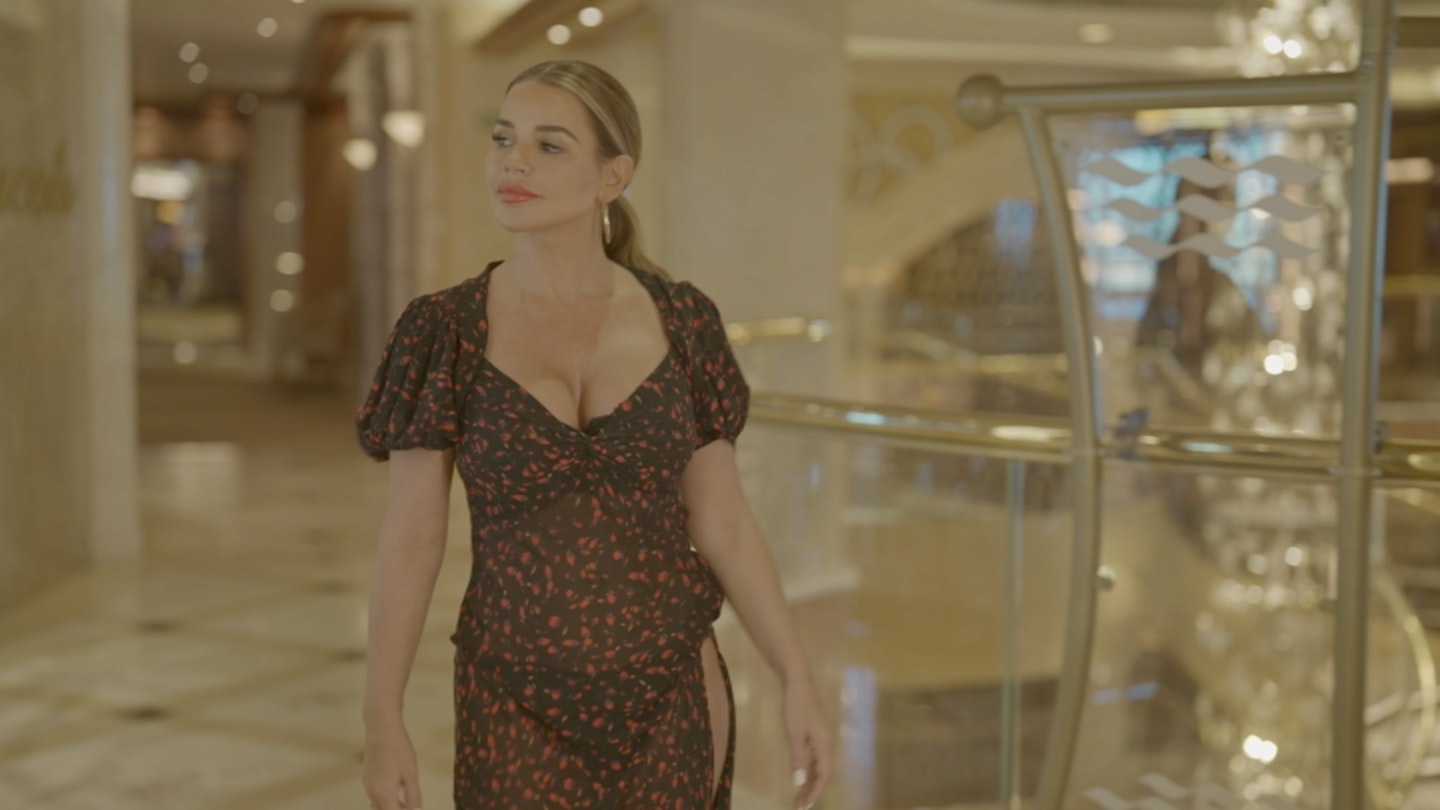 So what can we expect from the rest of this extra special seasonal spin-off? According to the release, "The Housewives are squeezing in one last fabulous girls' trip before Christmas, taking to the seas to cruise around Mexico in luxurious style. Guest Housewives Tanya Bardsley and Ester Dee make a surprise return as they travel from port to port in search of sun, sea and fun.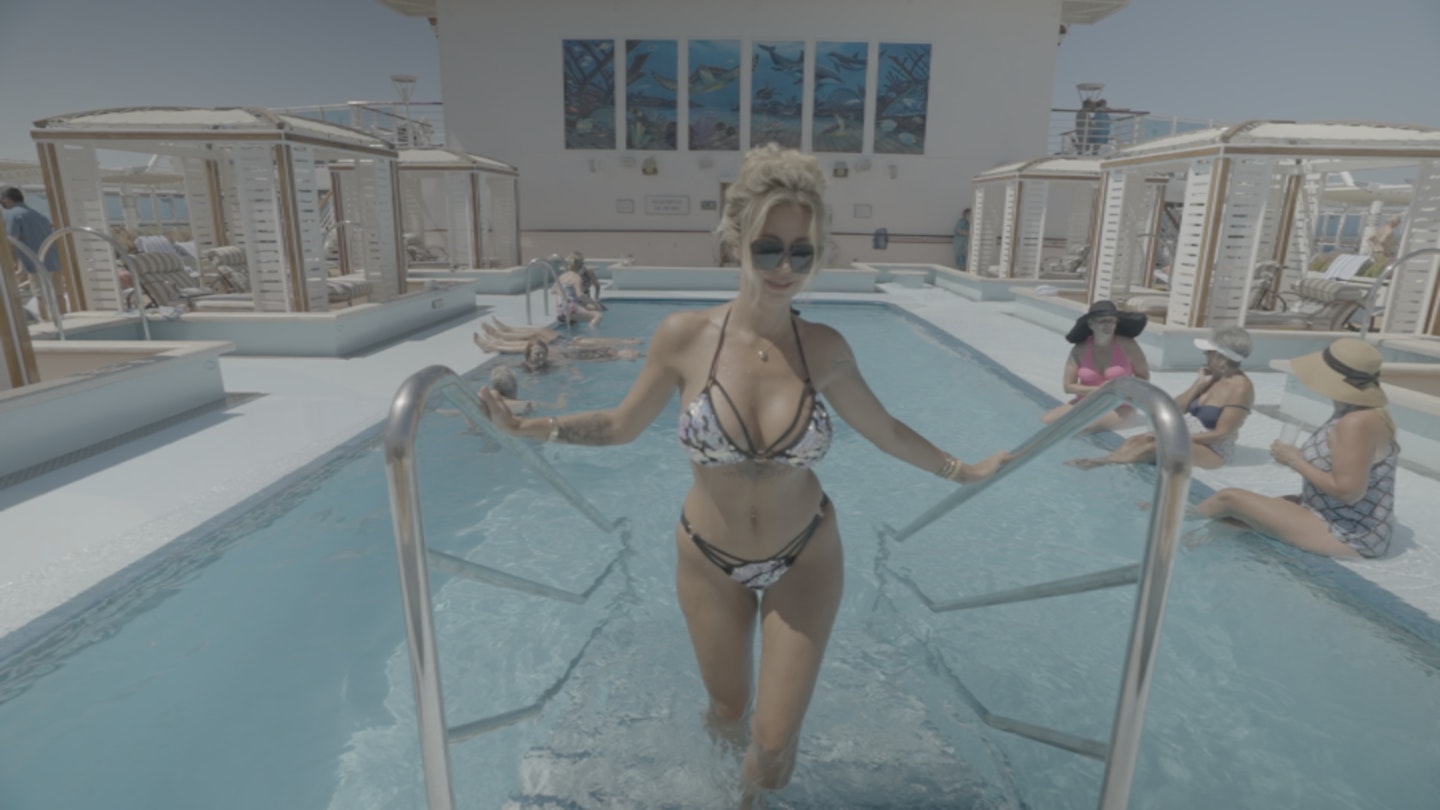 "This series Rachel has big news to celebrate, a storm is brewing between Hanna and Seema, and will Tanya and Ester be welcomed back with open arms? It's all hands on deck!" We would've added, "But who will end up on the naughty list this Christmas?"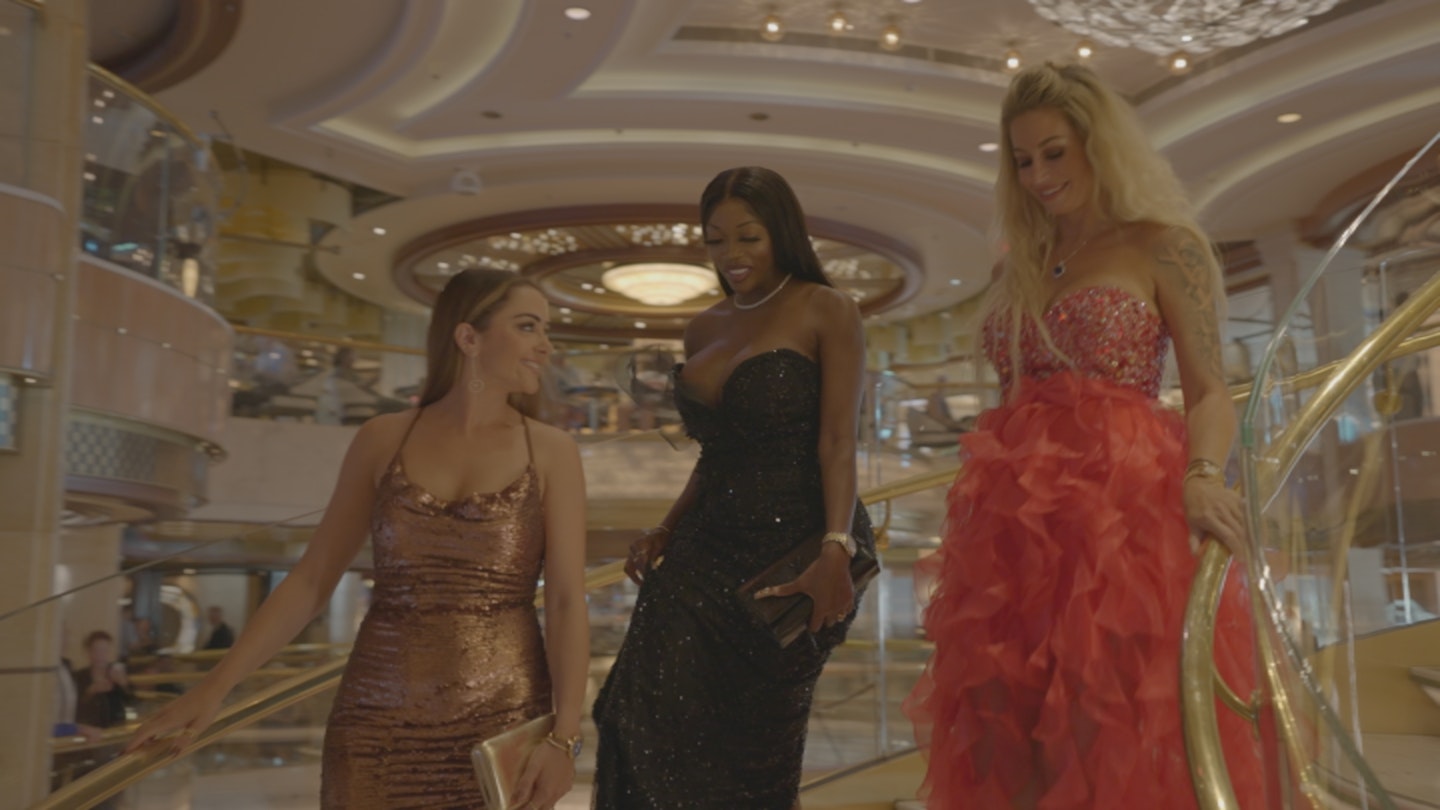 If there's three things we know about Rachel Lugo it's that one, she's possibly the world's sexiest soon-to-be granny, two, she gets her hair blowdried more times in a week (sometimes next to Kerry Katona) than we comb ours in a year, and three, she's not afraid to spill the tea when it comes to her reality show and the people on it. A PR's nightmare is our saucy dream.
Rachel's recently spoke out about the RHOCheshire Christmas special, which was actually filmed back in September.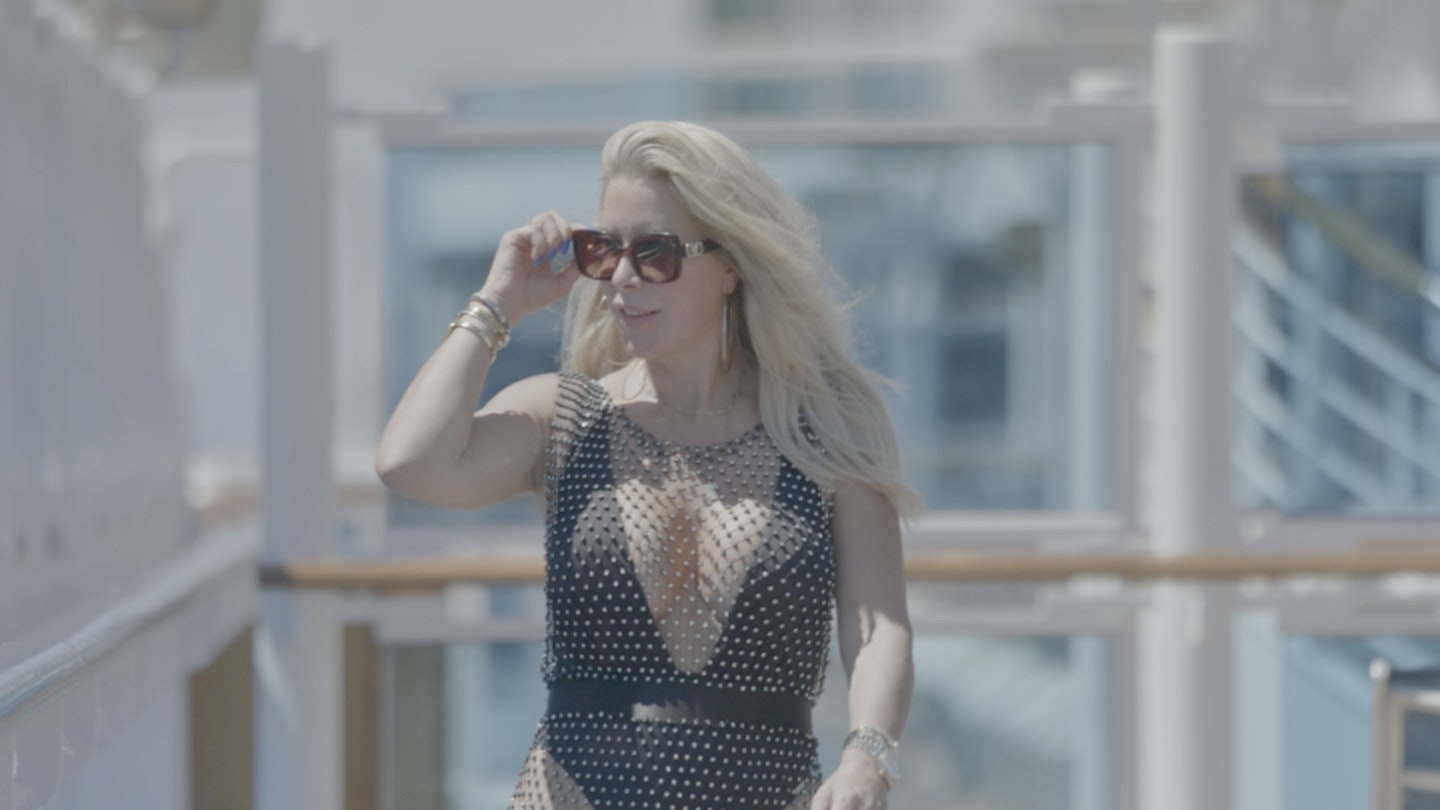 We should stress, that at the time we had absolutely no idea such bliss was on its way – and we list Real Housewives of Cheshire as a hobby on Tinder – so this throwaway comment of Rachel's was and still is music (carols, if you like) to our ears.
Not only did Rachel reveal that the Housewives had been filming scenes for some sort of Christmas special, but that parts of what they've filmed for it are "insane".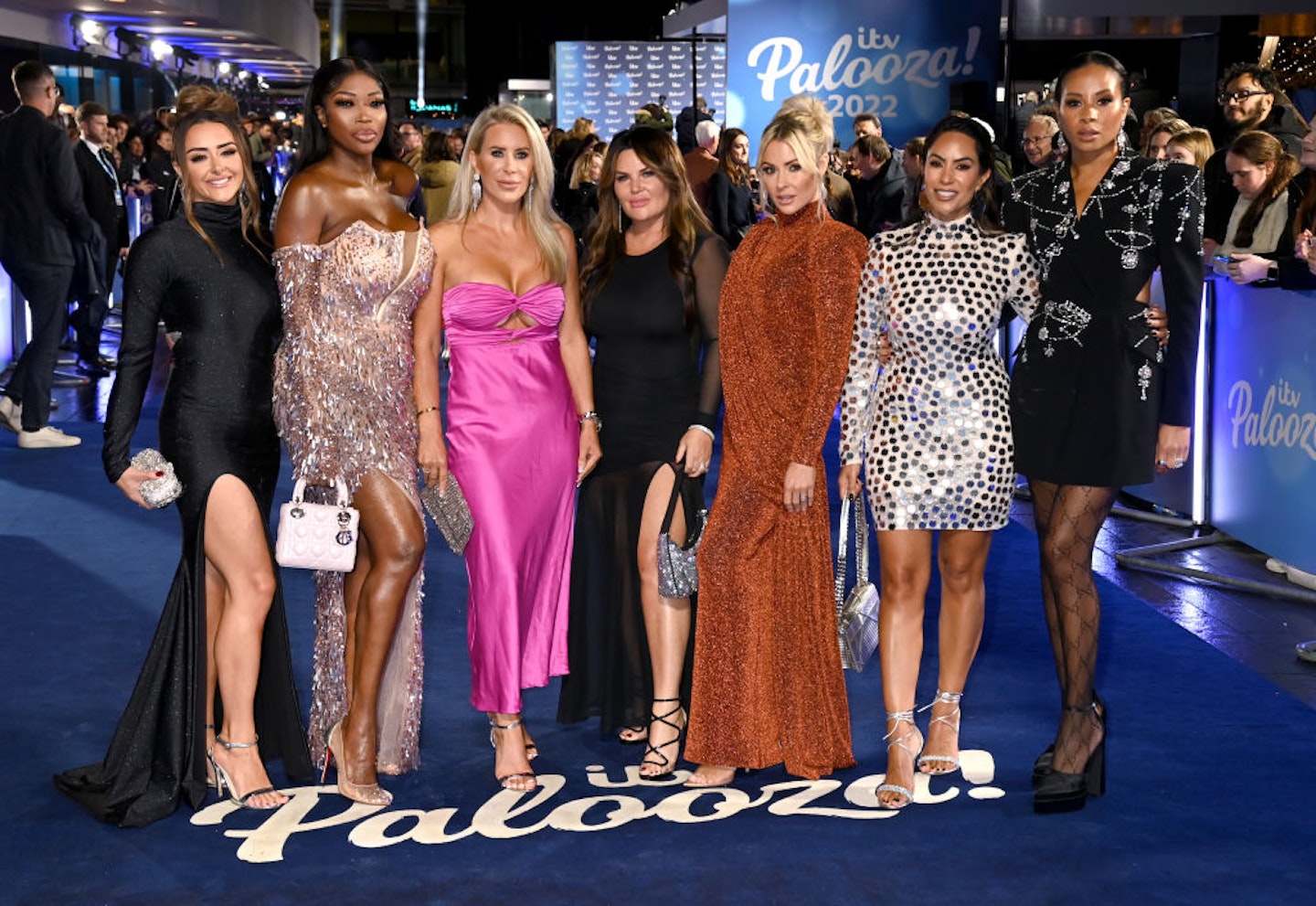 In an Instagram Story, which has now expired (to the joy of Scrougey producers, no doubt), Rachel revealed, "I cannot wait for you to watch this Christmas special.
"Something insane happened last night - you've not got long to wait. It's so good."
In the same tea-spilling sesh, Rachel revealed that that when she's not being filmed for the ITVBe series, she's "watching things that are being filmed" suggesting that whatever "insane" event occurred this week might not have involved Rachel, but one or more of the other housewives. Here's hoping someone got down on one knee and asked both Ashley Stobart and Karen Loderick Peace to become full-time Cheshire housewives.
Just a reminder that Christmas parties go down about as well as dinner parties for these ladies, so if you're looking for wholesome Christmas viewing only this year, perhaps whack on It's A Wonderful Life or something.
But for us, this is wholesome...
WATCH 'I Wasn't Being My Full Self': Kyle Richards Spills Real Housewives Of Beverley Hills Secrets