New mum Lauren Goodger has insisted her split from Charles Drury is "the least of [her] problems" as baby Larose battles a virus in hospital.
Lauren posted on Instagram last night and apologised to her followers after Charles announced their break up. However the former TOWIE star said she "does not wish to comment" on the situation.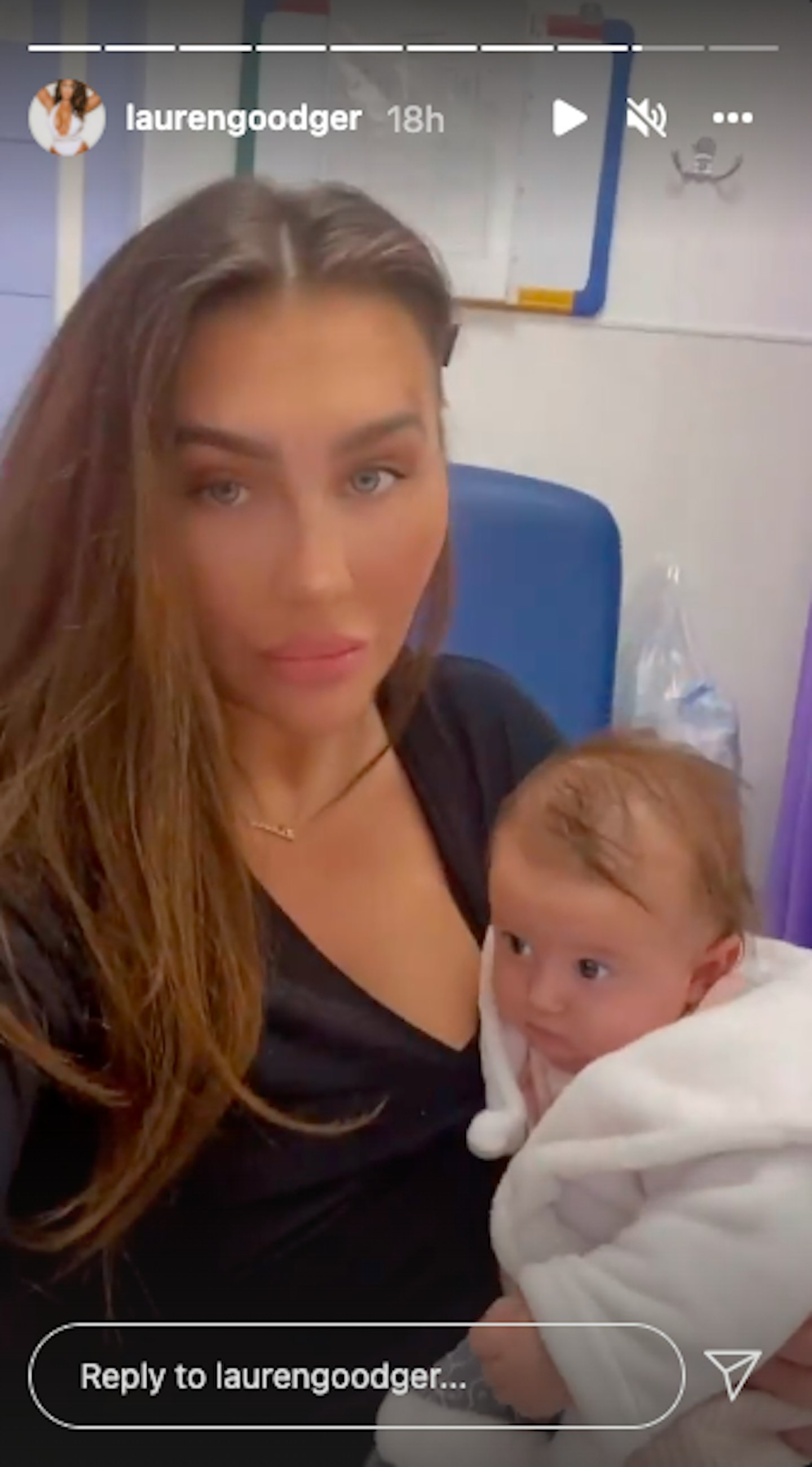 READ MORE
New mum Lauren Goodger: 'My baby girl will make me TOWIE's biggest star!'
Lauren Goodger reveals meaning behind daughter's unique name
"I apologise for Charlie talking about our relationship status right now as our daughter is very ill and this is the least of my worries," she said.
"There is much more to it but my priority is getting my daughter better. My baby girl is the most important thing to me right now, shame I can't say that about others."
Earlier in the day Lauren posted, "My baby girl has been in hospital for three days so far with a severe illness. She caught some sort of virus or infection, I think the bronchitis has come back worse and it's been the hardest two days of my life.
"So hard to watch your daughter be in hospital with tubes drips cannula especially being held down, she doesn't understand. It's breaking my heart."
CHECK OUT: TOWIE babies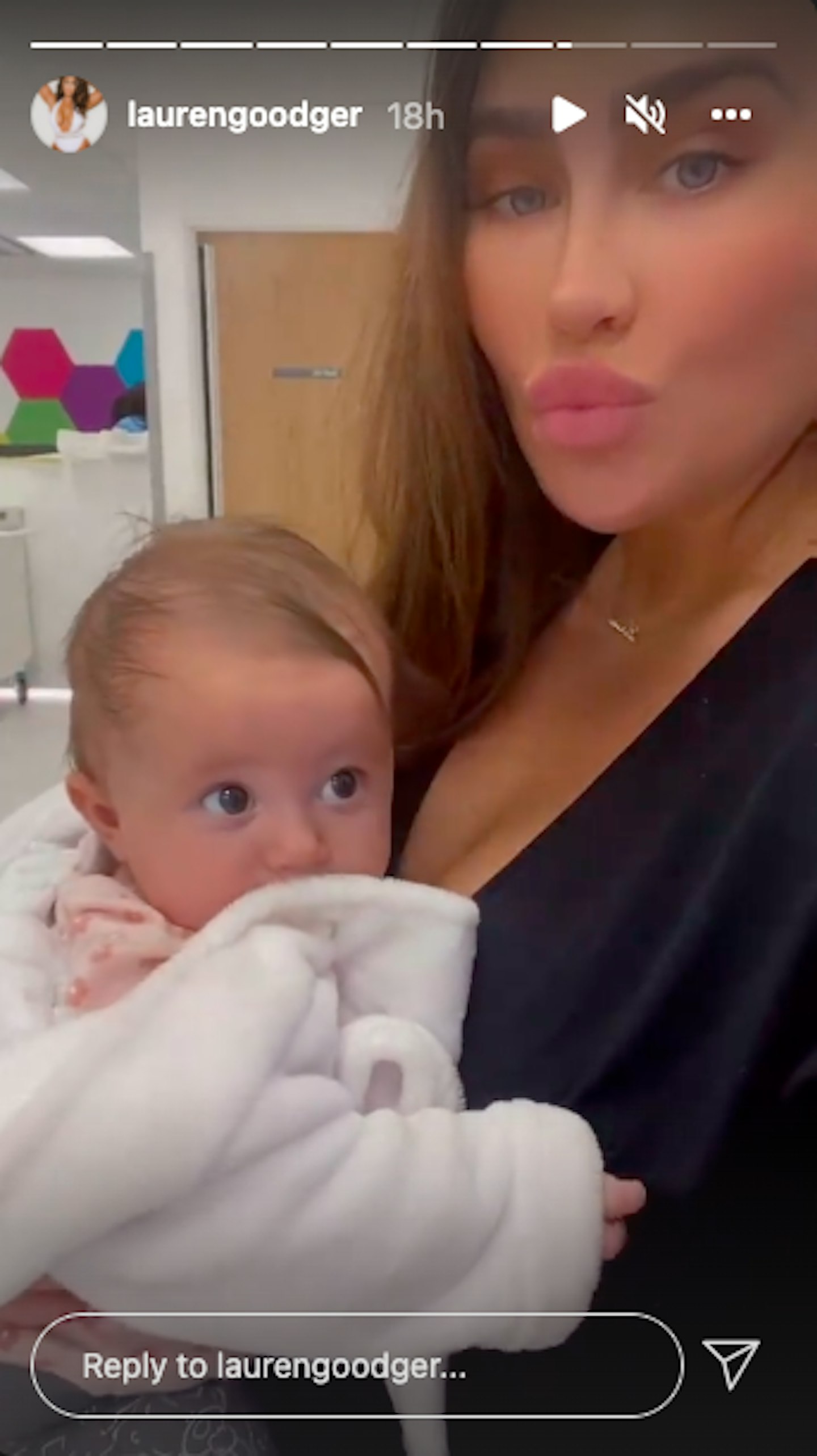 "She's my world and she's finally on the mend thank you @NHSEngland for your help lovely people what would we do without you."
It comes after Charlie said, "Only going to post this once, me and Lauren have decided to go our separate ways. Things must remain civil for the sake of our daughter, Lauren is a great mum so when it comes to Larose we both have her best interests at heart so she will still see us both. I'd appreciate if people could stop making themselves busy and putting their two pence in as no drama is needed round here."
Ahh, famous last words.
WATCH: Chloe Brockett on her secret row with Yaz, feuding with the Sims sisters and Mark Wright returning
Many followers took to the comments to express their hope for the new parents getting back together.
"Most people split up when they've just had a baby together because of how hard it is," wrote one. "Only the strongest couples survive. Have a good think about this as it will affect your daughter's childhood and the person she becomes. Lauren will be absolutely knackered so I understand she hasn't given her all in a relationship.
"It's physically and emotionally impossible. Think of them both and not the lack of attention you're getting x".
"I hope you and Lauren can work things out for your beautiful daughter x", said another.
Speaking exclusively to Closer back in September Lauren said, "Larose is my world and life, but being a mum is definitely the hardest thing I've ever done. It's totally taken over – I'm running on no sleep and just taking it all day by day. I can't begin to imagine having twins – how on earth do people do it?
"Charlie has been so sweet, helping with all the cooking and the cleaning. The other day I caught him watching Mrs Hinch videos for cleaning tips – he'll kill me for saying that! But he has been amazing, especially for a young guy – changing nappies, getting up in the night. He's even been feeding me my dinner – the other day, he fed me my lasagne while I was feeding Larose."