When it comes to flaunting those sun-kissed legs during the summer season (or even daring to bare in the winter), there's one best hair removal product that comes up again and again - hair removal cream. The latest formulas on the market eliminate hair follicles completely in one easy, pain-free step in only 10 minutes. And guess what? A majority don't reek of ammonia anymore so these creams can actually smell good now. Try not to faint with excitement.
Say goodbye to those pesky razor burns, irksome bumps, and those sneaky ingrown hairs that just won't quit. Trust us, when it comes to eliminating unwanted fuzz these creams are your new best friend. No more wincing from sessions using your home waxing kit. Life has been painful enough these last three years, so why go through any more when it comes to hair removal? We know you've cried using even the best epilators in the past. Our eyes are watering just thinking about it.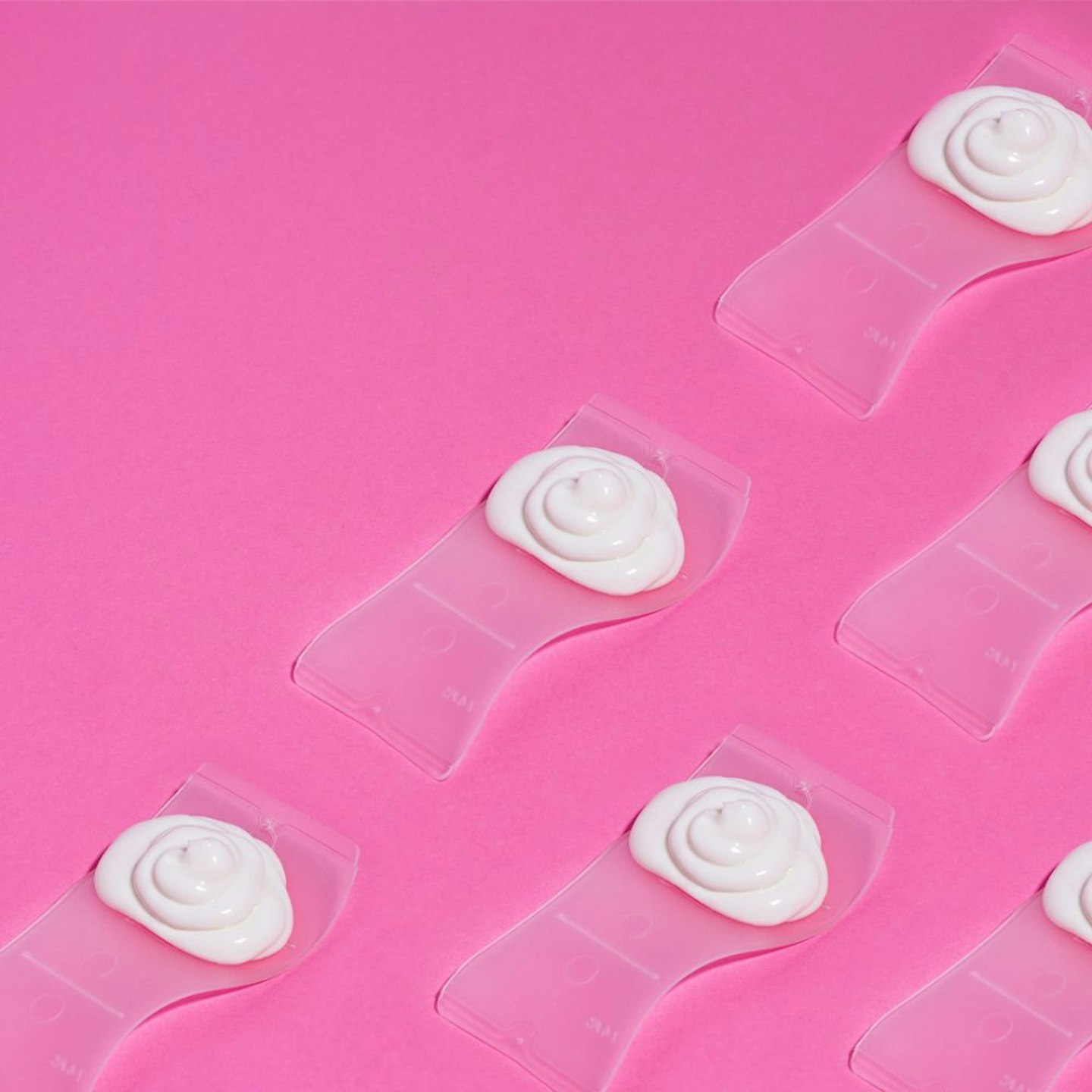 Closer's best hair removal creams at a glance:
Editor's Choice: Veet Pure Hair Removal Cream, Legs & Body, Sensitive Skin, £4.40 on Amazon
Best hair removal cream for thick, dark hair: Nair Tough Hair Removal Cream, £4 on Amazon
Best hair removal cream for the face: Nad's Facial Hair Removal Cream and Soothing Balm, £4.95 on Amazon
Let's chat about versatility. These creams are not a one-trick pony, they're your all-access pass to smooth skin. Legs, bikini line, face – you name it, and these creams have got you covered. If you're after that immaculate Brazilian or Hollywood wax feel, this method is the way to go. Be warned though, while there are specialized depilatory creams for facial zones, avoid direct application to sensitive areas if it's a general cream. Follow the advice on the packaging for the best results. And always do a patch test!
To save you the trouble of hunting down these miracle creams, we've done the legwork for you. We've rounded up the crème de la crème of hair removal creams available to purchase right now.
SHOP: Hair removal creams that will revolutionise your self-care routine
Editor's Choice: best hair removal cream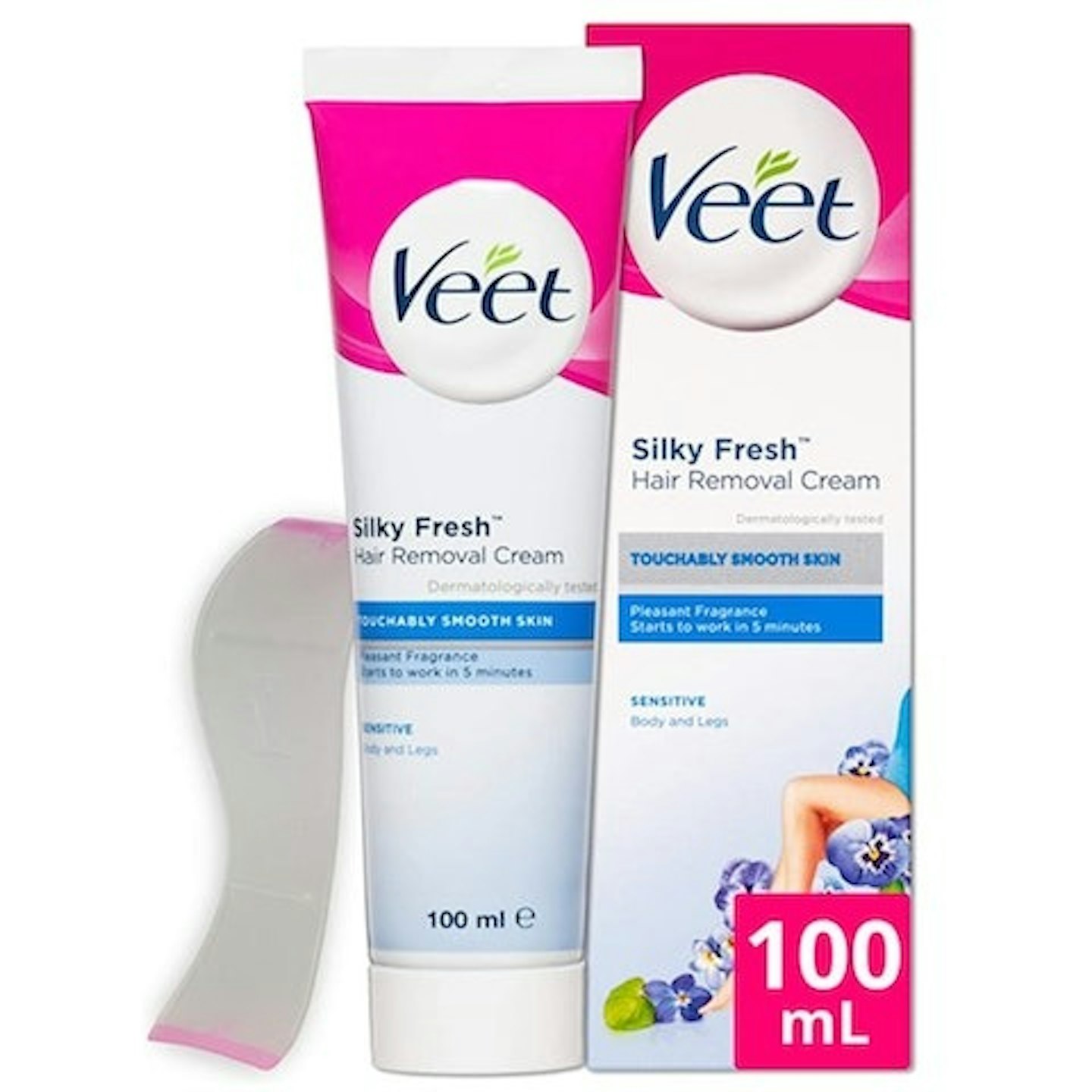 amazon
Description
Whether you have sensitive skin or can apply any old cream without a reaction, Veet's iconic Pure
Pros
Age-old classic
For sensitive skin
Works for majority of skin areas, versatile
Veet recently changed formula to be ammonia-scent-free
Cons
Not for use on the face
Still has a strong smell
Best pump bottle hair removal cream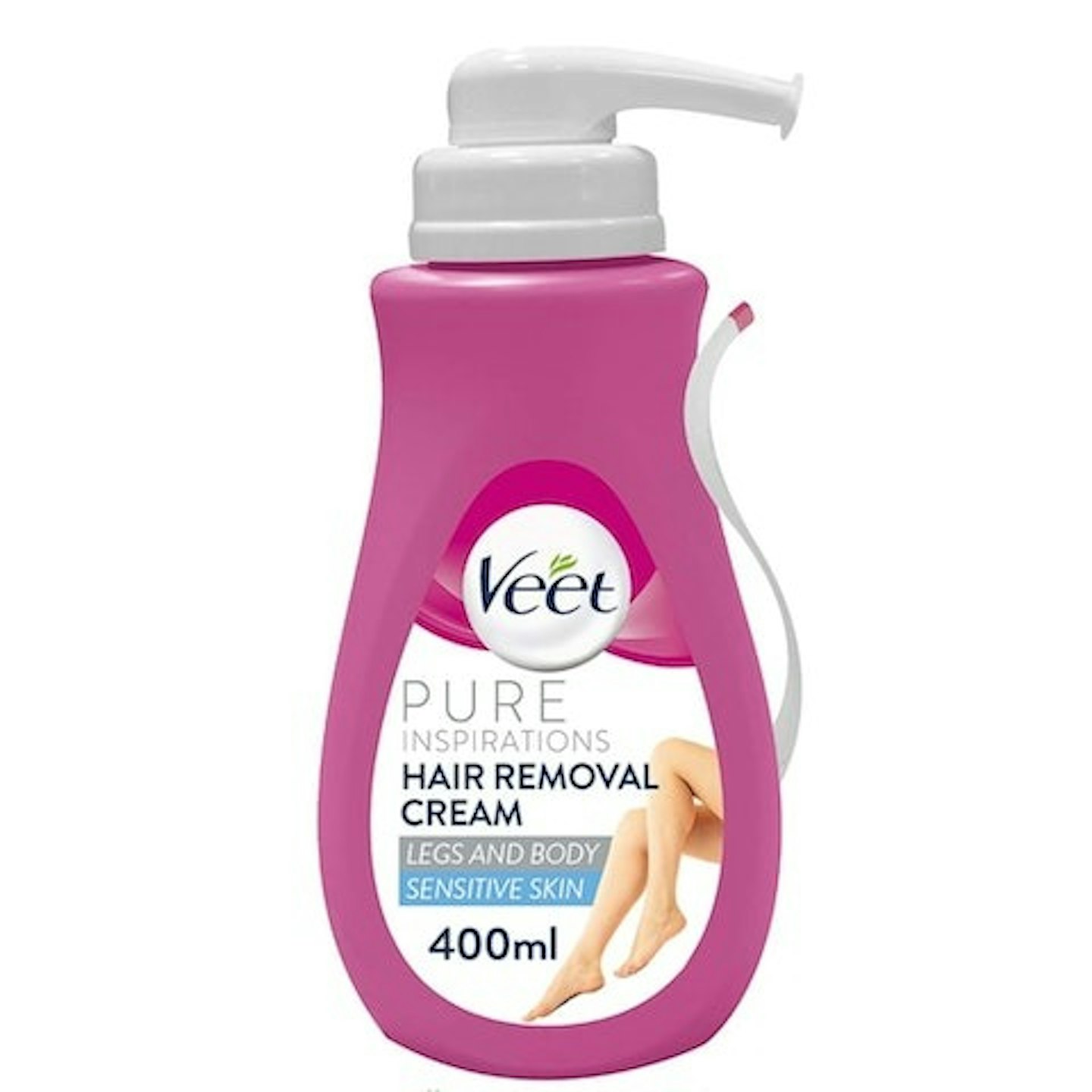 amazon
Description
Love the formula above but want an easier application process? Veet also sells their famous Pure
Pros
Pump bottle application is super quick to use
Aloe Vera and Vitamin E hydrate skin
For sensitive skin
Works for majority of skin areas, versatile
Cons
Not for use on the face
Still has a strong smell
Best hair removal cream for thick, dark hair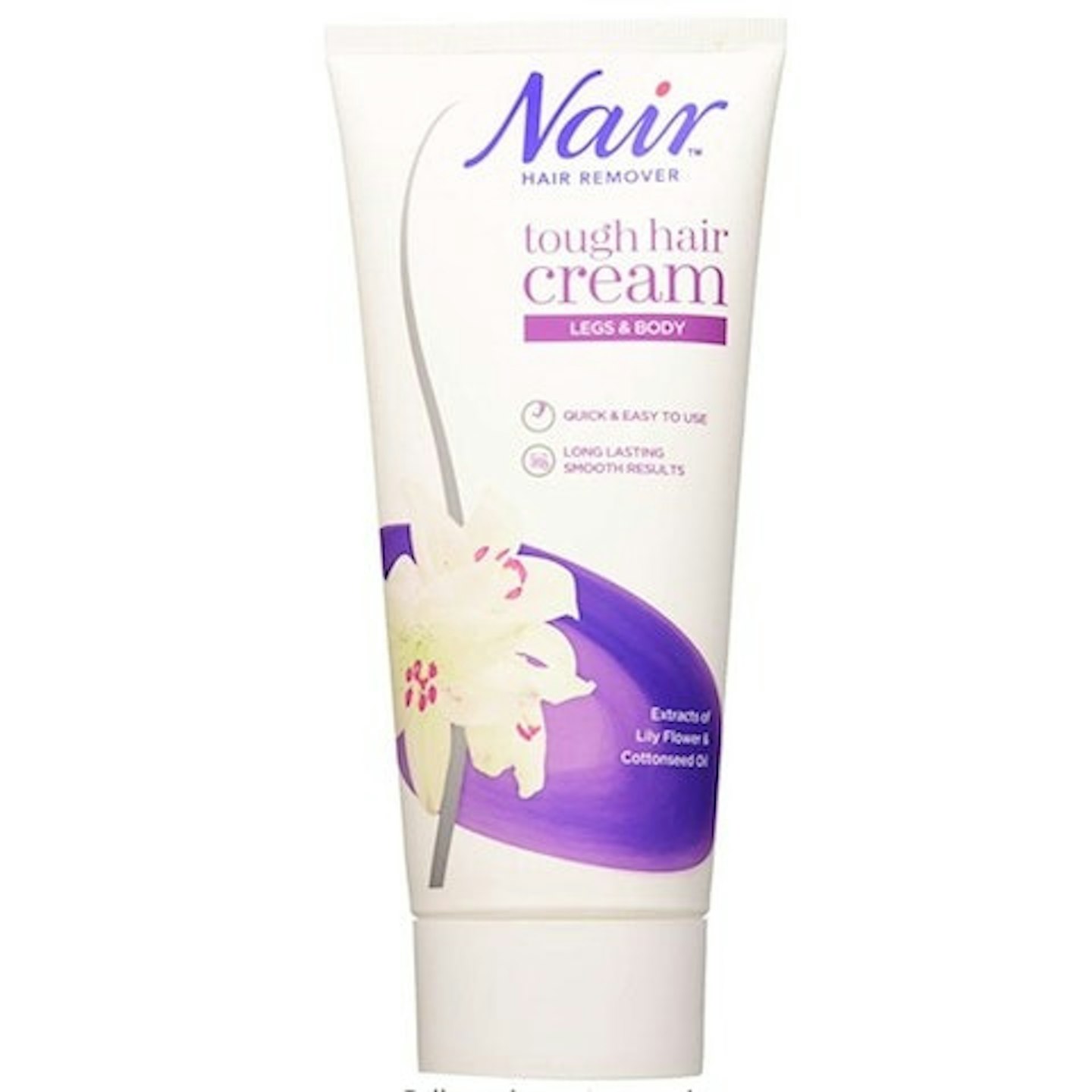 amazon
Description
When those family genes gift you dark body hair, the quest for the perfect hair removal cream gets
Pros
Enriched with lily flower extract & cottonseed oil
Suitable for dry & sensitive skin
No stubbly regrowth: removes hair below skin surface
Cons
Will need to use flannel or exfoliating gloves for effective results
Strong smell
Best hair removal cream for intimate areas
woowoo
Description
Undoubtedly, we all agree that the trickiest area for hair removal is in the private regions.
Pros
Formulated to be used in intimate areas
No burning sensations
Infused with Aloe Vera and Jojoba Oil
Vegan
No strong smell
Cons
You may need to leave the cream on longer than recommended for it to work (at your own risk)
Pricier option on our list
Best hair removal cream for the face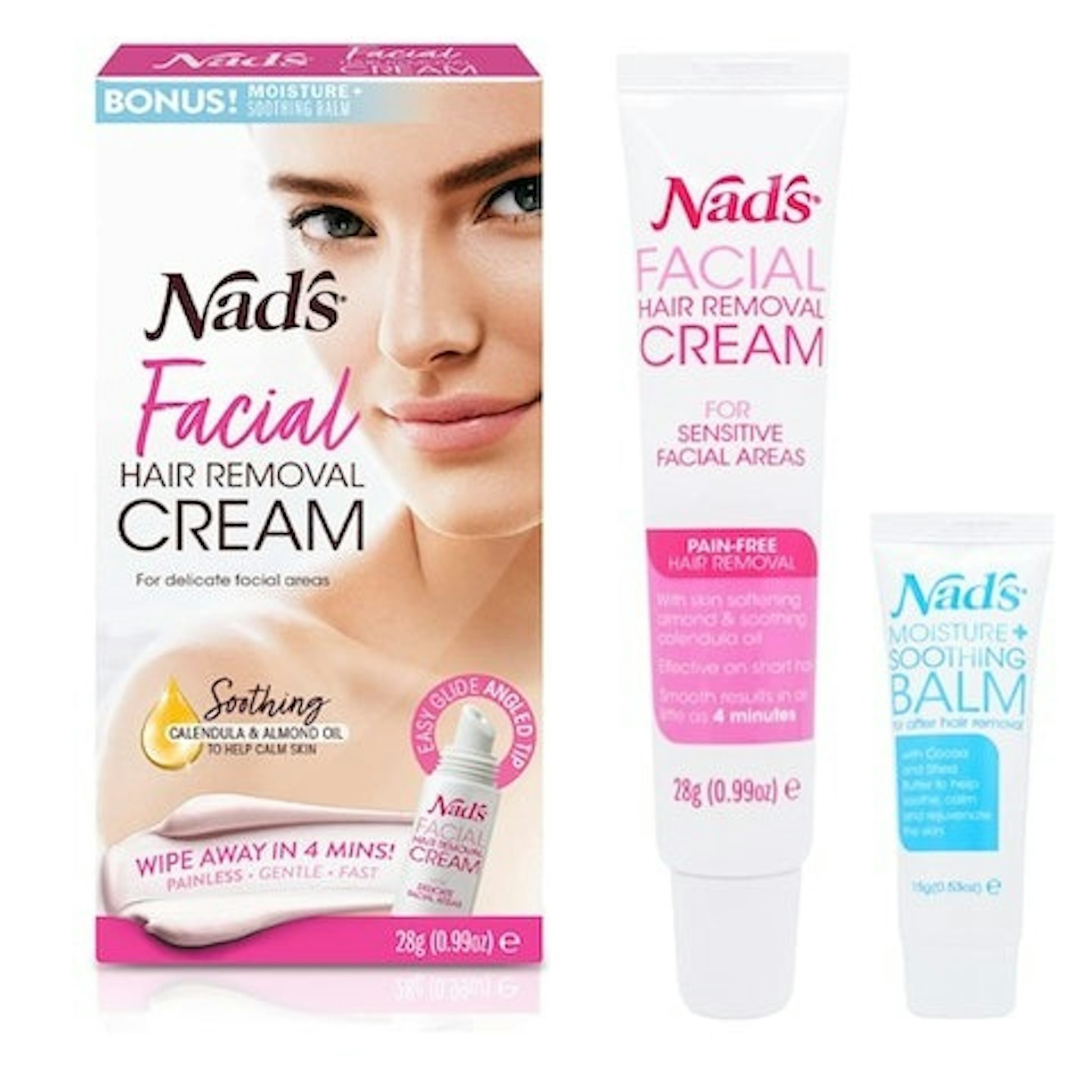 amazon
Description
Navigating facial hair removal calls for finesse. After all, hiding a shaving mishap under
Pros
Suitable for all skin types, especially sensitive skin
Aftercare Moisture + Soothing Face Balm
special angle-tip applicator for easy application
PETA-certified for cruelty-free hair removal
Cons
Small percentage reacts to formula so you need to do a patch test
Very stubborn thick hairs may need to be plucked afterwards
Best hair removal cream for sensitive skin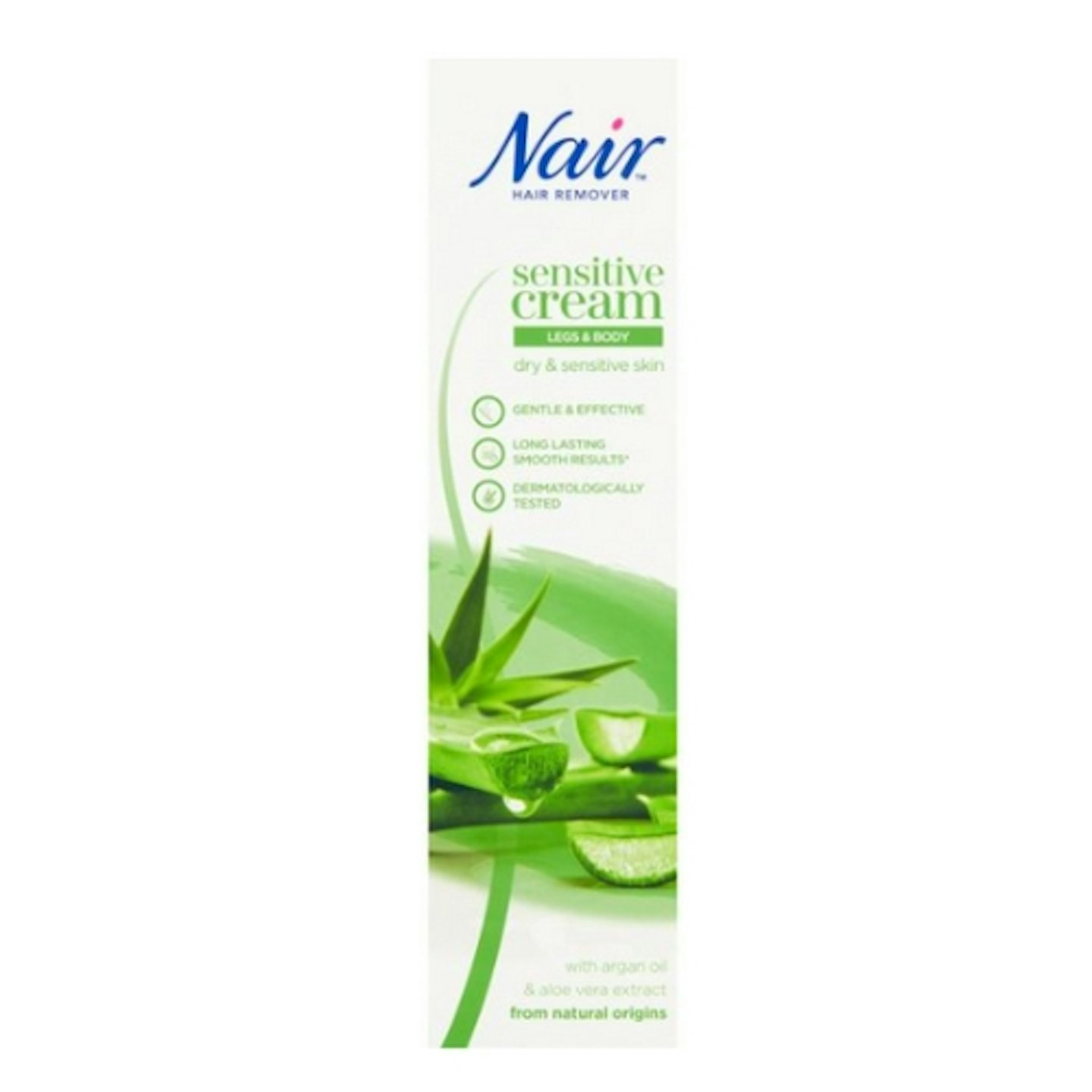 sainsburys
Description
Although the products we've listed so far are suitable for sensitive skin, some people may have to
Pros
Perfect for those with very sensitive skin
Ideal formula consistency (no-drip)
Infused with Argan Oil and Aloe Vera
Cons
Strong smell
Small bottle (travel size)
Best moisturising hair removal cream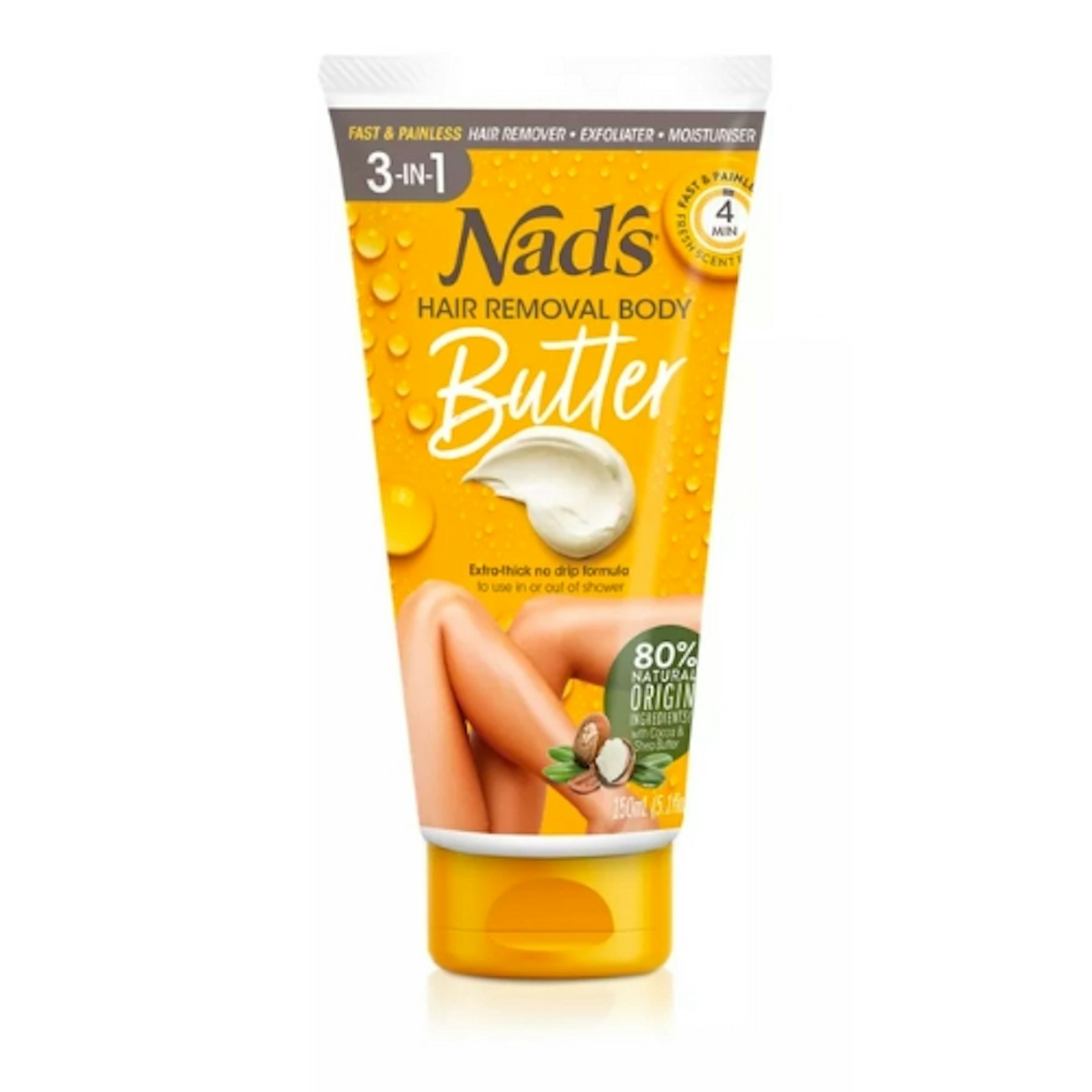 boots
Description
One thing you may be concerned about, if you suffer from dry skin, is how the hair removal cream
Pros
Body butter combined with hair removal cream
80% natural ingredients
No drip formula - for use in and out of shower
No strong scent
Suitable for Vegetarian and Vegans
Cons
Formula can be tricky to squeeze out tube
You may need to leave the cream on longer than recommended for it to work (at your own risk)
How do they work?
Delving into the science, hair removal creams work their magic through the power of alkaline chemicals. These gentle-yet-effective ingredients safely break down your hair's Keratin structure, meaning after a five to ten-minute wait you can effortlessly wipe away those pesky strands using a spatula, a flannel, or even a sponge to reveal dolphin-smooth skin.
Does hair removal cream make hair thicker?
Depilatory cream does not affect the thickness of hair growth once used nor does it affect the speed of growth. However, because it does not remove the hair from the root as plucking does, you may still be able to see a very small shadow of the root under your skin after using it.
Do depilatory creams cause ingrown hairs?
Unlike electric razors that cut along the skin, hair removal creams dissolve the very follicle making ingrowns less likely. However, if you've battled ingrown hairs in the past, it's wise to exfoliate between cream applications. How? Take your pick – an exfoliating scrub or a trusty skin brush. These skin tools combat the buildup of oils, grime, and dead skin cells that can lead to follicle blockages.
Ruby Barry is a Product Writer for heat, specialising in fashion and beauty. The team has nicknamed her "dupe queen", as there's not a product in the world she can't find a cheaper alternative for.