It's hard to believe it's been a month since we were enjoying three weeks of Real Housewives of Cheshire action on the high seas for the ITVBe show's Christmas Cruising spin-off.
Thank the reality telly gods we've got Winter Love Island to lean on while we wait for new episodes from these Cheshire-based icons.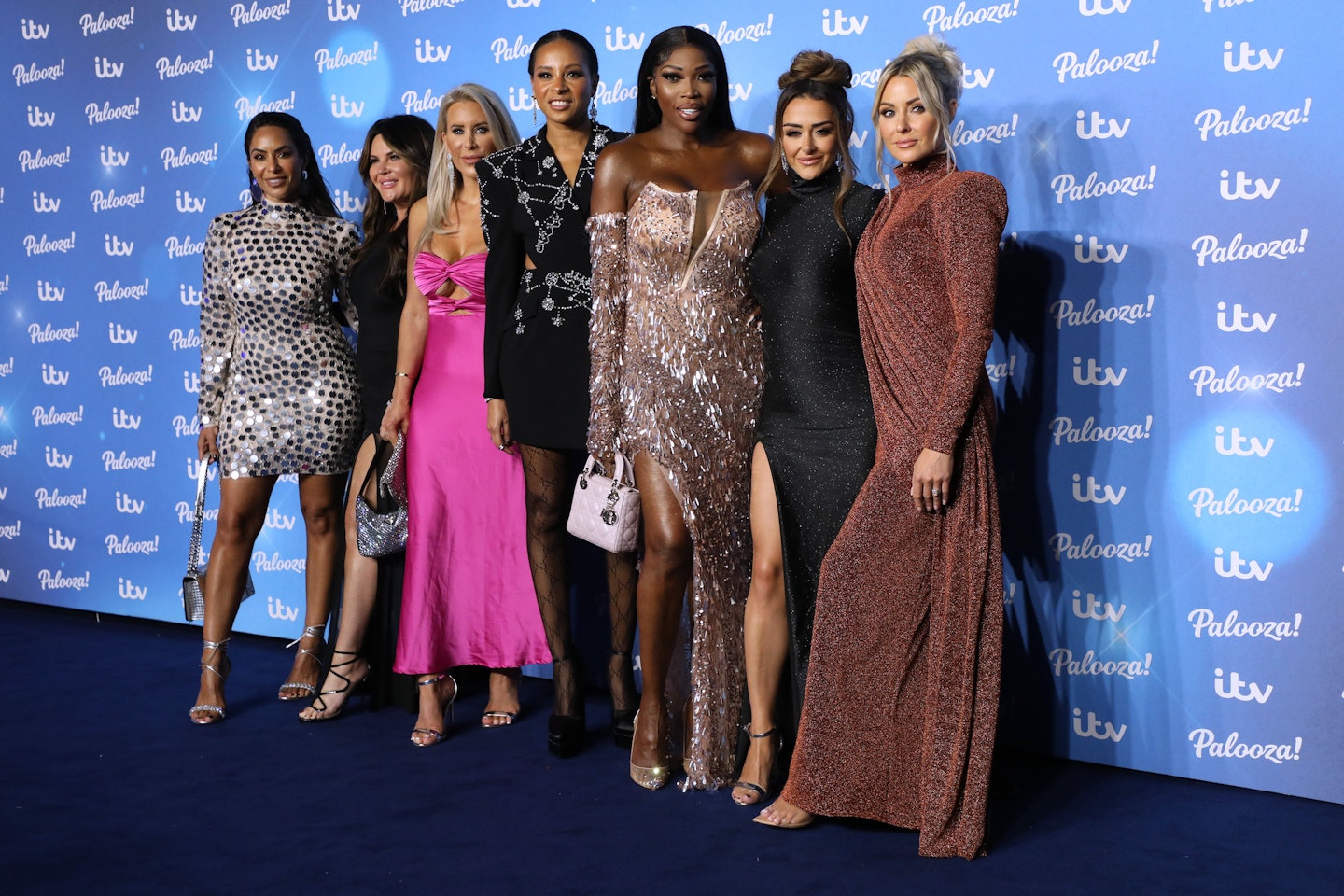 Luckily for all of you, we eyeball the RHOCheshire cast daily on their socials to ensure we're all keeping up with Cheshire's latest in real-time; and, oh boy, do we have the latest from Alderley Edge.
Celeb hairdressers Nick and Royston have been teasing our funny bones a treat with their post-facelift commentary on Instagram.
It started when a bandaged-up Royston posted a video from hospital showing him and Nick clearly still enjoying those surgery drugs.
While Nick kept pretty quiet, Royston said, "Look who I'm sitting next to in bed. Have you noticed? My bloody other half Nick, he had to have a facelift because I was having a facelift. But, I tell you what... We feel fabulous."
He then picked up two catheter bags and said, "If you wonder what these two bags are, well, I'm not going to tell you. As you know, I've had a few bags in my time."
We're no doctors, but aren't you meant to keep your face still and not talk in the tentative hours post-opp? We're asking, so don't come for us, please and thank you.
The comments soon popped off, with many followers sending well-wishes to the pair, including current and former RHOCheshire cast members, including Lystra Adams, Deborah Davies, Seema Malhotra, Dawn Ward and Sheena Lynch.
And Katie Price, no stranger to a bit of nip and tuck herself, commented, "Love this, you look incredible, where did you go? Keep resting and no rushing about."
Yaaaas, Katie.
And as it turns, that video was just the beginning. The pair went on to post more post-recovery videos.
In another video, Royston took to the pair's joint Instagram profile, saying, "Next stage; Nick's just cut all my bandages off, I've had a shower, I feel so much better, I've just put my elasticated balaclava and I now look like an Easter egg."
In another video, Royston took to his phone's cam on day three of his recovery to comment on their new post-recovery breakfast regime. He said, "Day three and I'm just doing out breakfast; a light porridge and a little banana and some berries. If you think I'm looking at it funny, it's because we can't look down. When we move our head, we've got to move our body, so I feel like a robot."
He then does an impression of a robot and just like that, we want, no demand, ITV return these two to our screens for RHOCheshire series 16 this year.
How did Nick and Royston join the Real Housewives of Cheshire?
Royston and Nick were introduced to the ITVBe series by their good friend and former Housewife Dawn Ward. They are best known for their heated arguments with former Housewife Ampika Pickston in past series.
Do Nick and Royston from Real Housewives of Cheshire have Instagram?
In true power couple fashion, Nick and Royston share a joint Instagram profile. You can follow them at @nickandroyston69.