In the eight years that Love Island has been on our telly screens there have been countless iconic Islanders as well as some truly unforgettable moments, and one person who falls into both categories is the bombshell of all bombshells, Megan Barton-Hanson.
The former glamour model took part in Love Island 2018 and sent the villa into a frenzy when she made a beeline for Wes Nelson, despite him being coupled up with Laura Anderson.
In Megan's defence, that is very much the name of the game and definitely the role of a Love Island bombshell.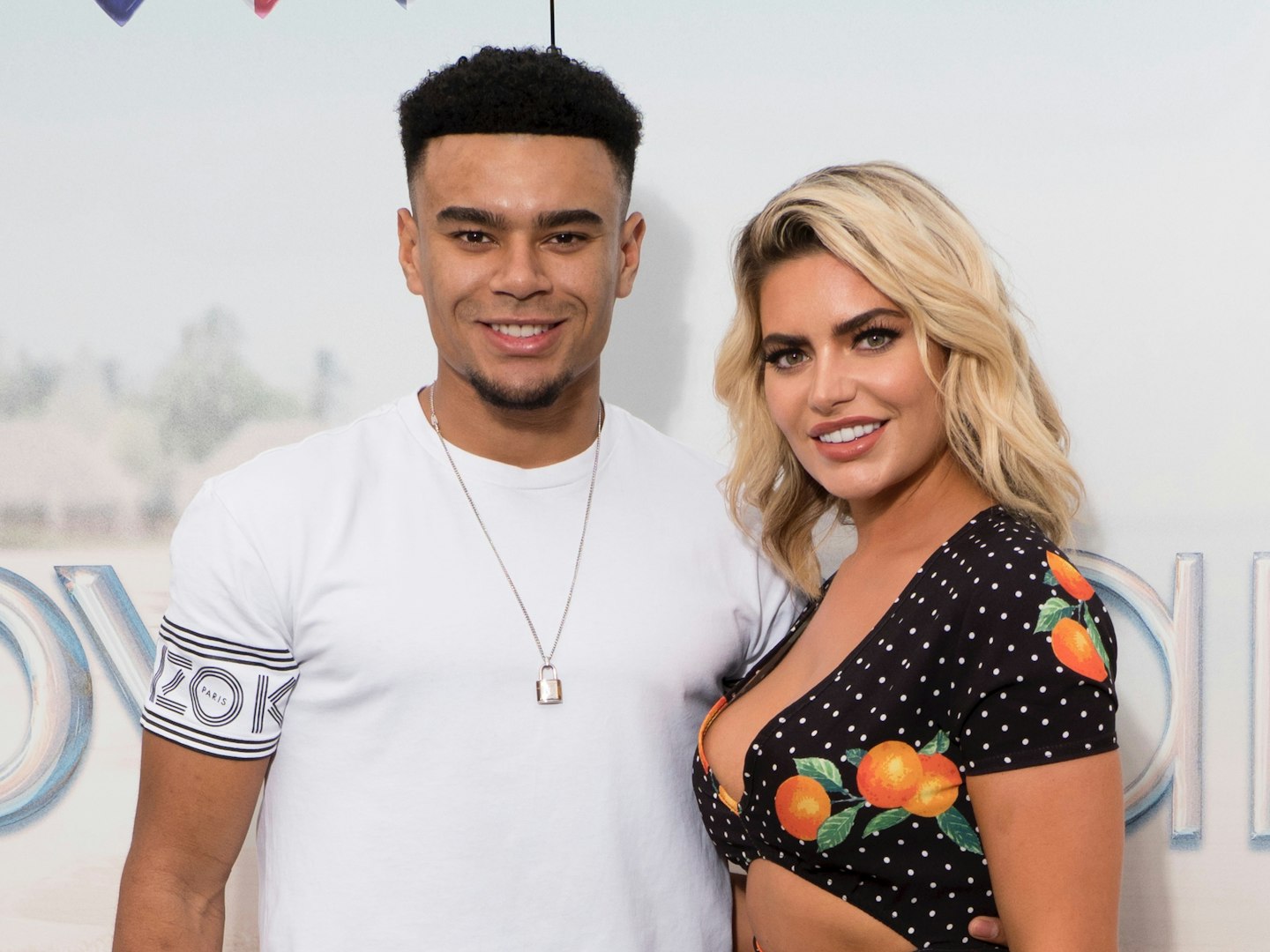 Fast forward to 2023 and it turns out that Megan will be heading back into the Love Island villa as she has been confirmed as a contestant on the spin-off show Love Island Games.
The bombshell previously discussed heading back into the villa when Adam Collard when returned to the show for Love Island 2022.
"I think I'm too old for Love Island now. Maybe if they did a LGBTQ+ one, I'd definitely go on that. Or maybe a middle-aged one – if I'm still single at 40, I'll have another crack at it."
Well, it turns out somebody did a pretty good job at making Megan realise she is very much NOT too old for the series and we would like to thanks whoever that was.
But Megan does admit she wishes there was more body diversity on the show. "They've said every year that they'll put a plus-size model in, and I've never once seen a plus-size person on Love Island. I think that's where they could really step up," she says.
"Since the show, I've launched an underwear range, which is inclusive of all different body types. I hope it inspires women to reclaim their sexuality and their body – whether they're single or not! If you have the right underwear on, you feel amazing."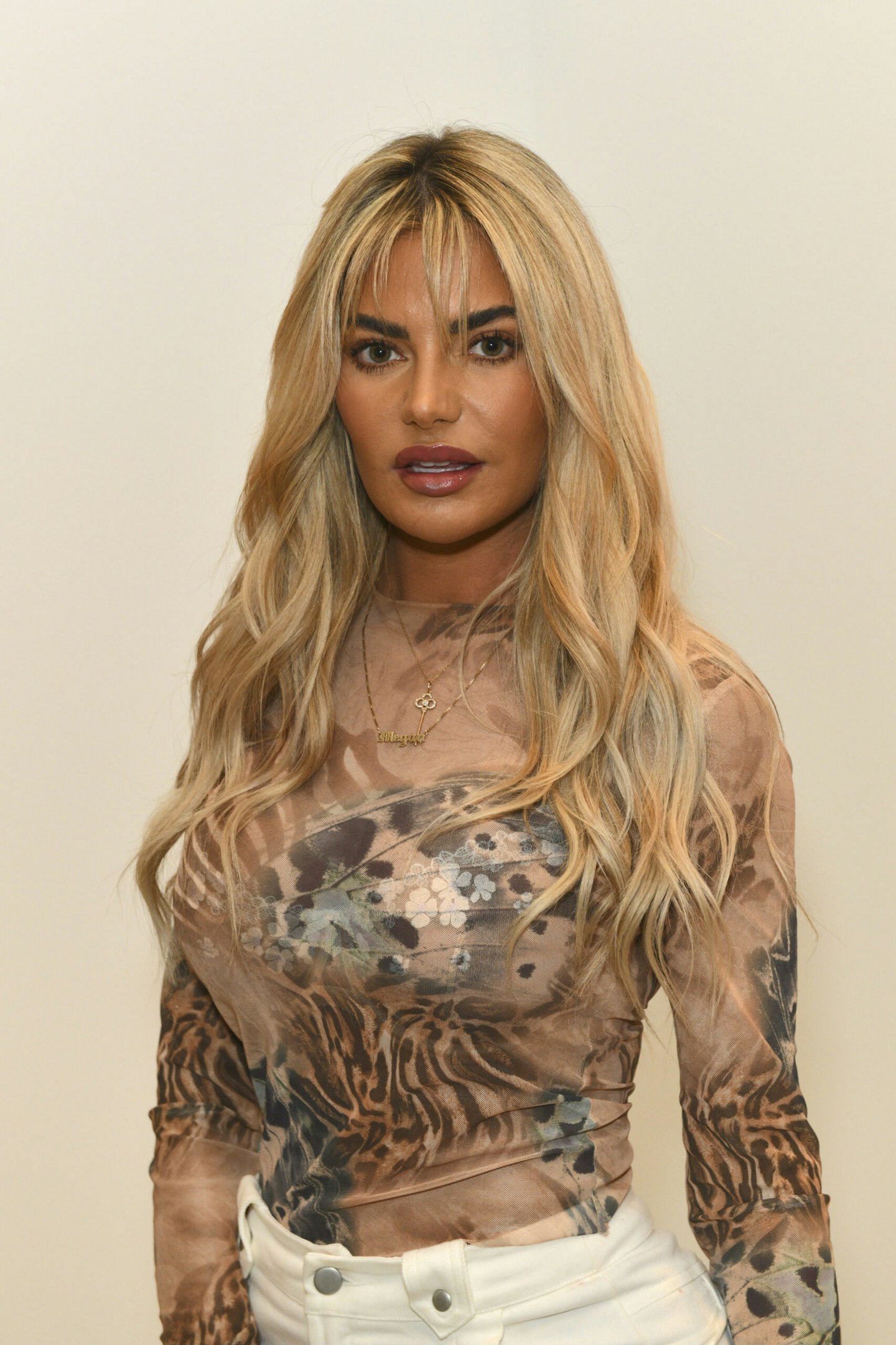 Who is Megan Barton-Hanson?
Prior to taking part in Love Island 2018, Megan was a glamour model, when she was on the show she made it all the way to the final alongside her then boyfriend Wes Nelson.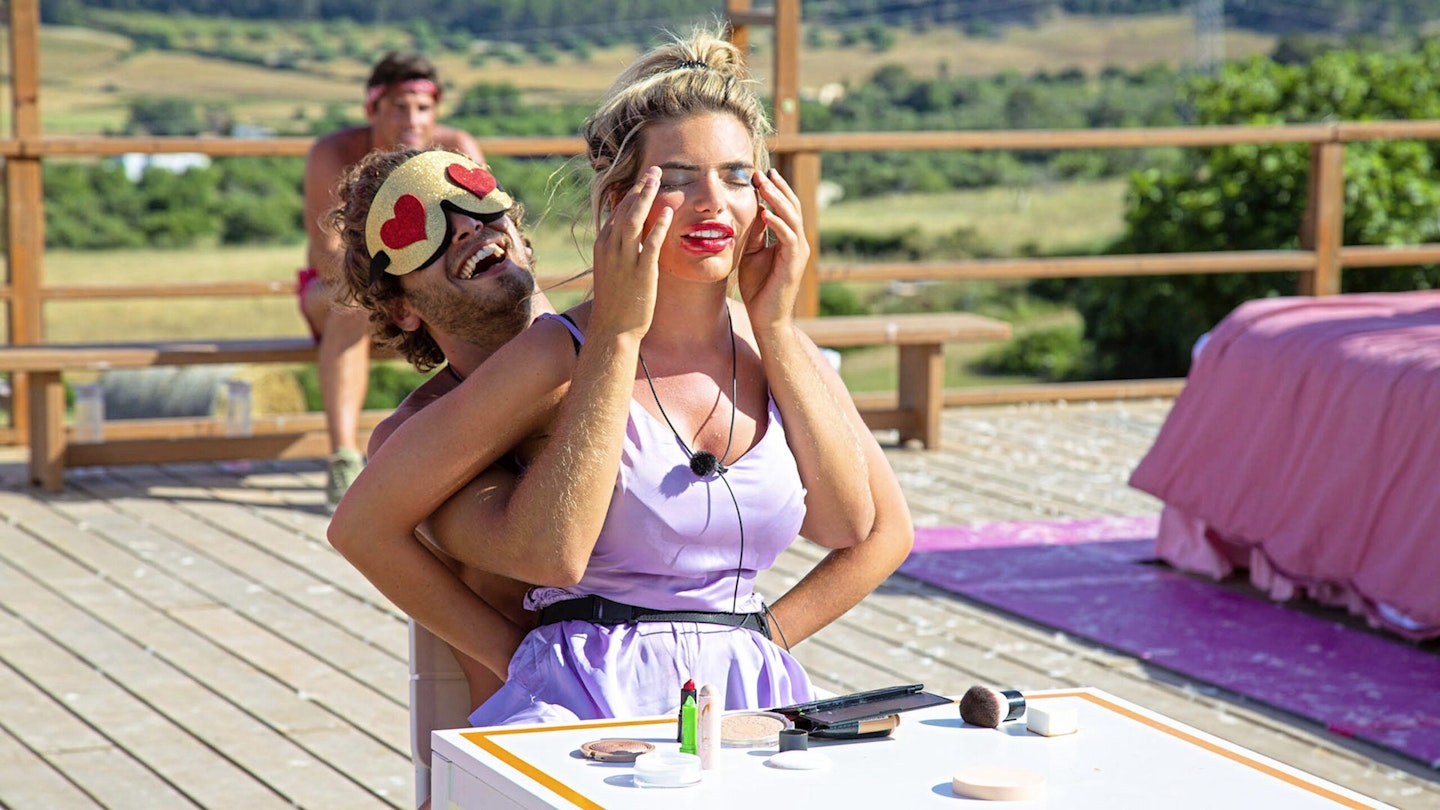 How old is Megan Barton-Hanson?
Born on 6 March in 1994, Megan is 29 years old and her star sign is a Pisces.
What does Megan Barton-Hanson do?
Since her time in the villa, Megan has gone from strength-to-strength in the world of showbiz. She's now a podcaster, model, influencer, sex columnist and has built up a thriving OnlyFans empire, on which she reportedly makes around £800K a month. She has also appeared in a number of celebrity reality shows, has her own underwear line and has amassed a whopping 1.5m followers on Instagram.
It's giving goddess behaviour.
When was Megan Barton-Hanson on Love Island?
Despite initially coupling up with Laura, Wes Nelson had his head turned by bombshell Megan when she arrived as a late entry on day eight. After officially coupling up, Megan 'popped the question' to Wes, asking the 20-year-old to be her boyfriend.
During her series in 2018, Megan hit headlines when it emerged she'd worked as a stripper, as well as having some cosmetic procedures to change the way she looked.
Megan has spoken out about how she was "slut shamed" for her actions on the show, and now says she hopes the women in this series own their sexual identity and talk more openly about sex.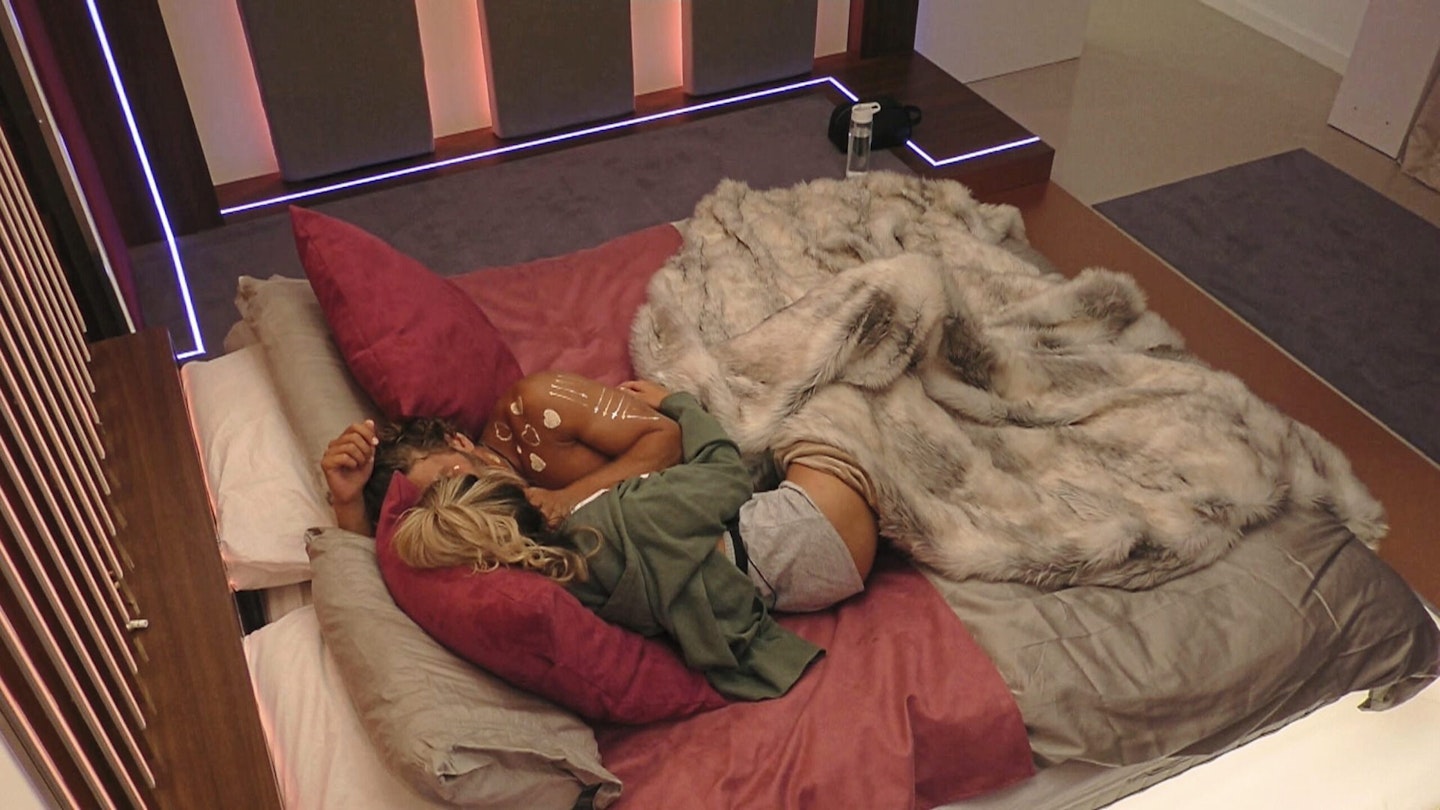 She says, "Sex is a healthy thing and if both people are consenting, there should be no shame! It shouldn't be taboo. I hope in this season there's more sex, more talk about it and less shame.
"Straight after the show, every question I was asked was, 'Are you embarrassed about having sex on TV?' Why should I be embarrassed? The boys never got asked that question. I know that for a fact because I was always sat next to Wes. He wasn't asked that once."
Why did Megan Barton-Hanson and Wes Nelson split up?
When they left the villa, Megan and Wes' romance was going from strength to strength, with Wes moving in to Megan's Essex flat.
Although they appeared smitten on social media, the couple announced their split shortly after Wes' first live show on Dancing on Ice in early 2019.
Announcing her split from Wes Nelson, Megan released one of the best break-up statements of all time. Revealing the pair are going to co-parent their pet hamster, Megan posted a jokey message on Instagram.
It read, "It is with hearts full of sadness that we have decided to separate, We have been working hard for well under a year, some of it together, some of it separated, to see what might been possible between us, and we have come to the conclusion that while we love each other very much we will remain separate.
"We are however, and always will be a family, and in many ways we are closer than we have ever been. We are parents first and foremost, to one incredibly wonderful hamster and we ask for his and out space and privacy to be respected at this difficult time. We haven't really conducted our relationship that privately , and we hope that as we consciously uncouple and co-parent, we will be able to continue in the same manner. Love, Megan & Wes".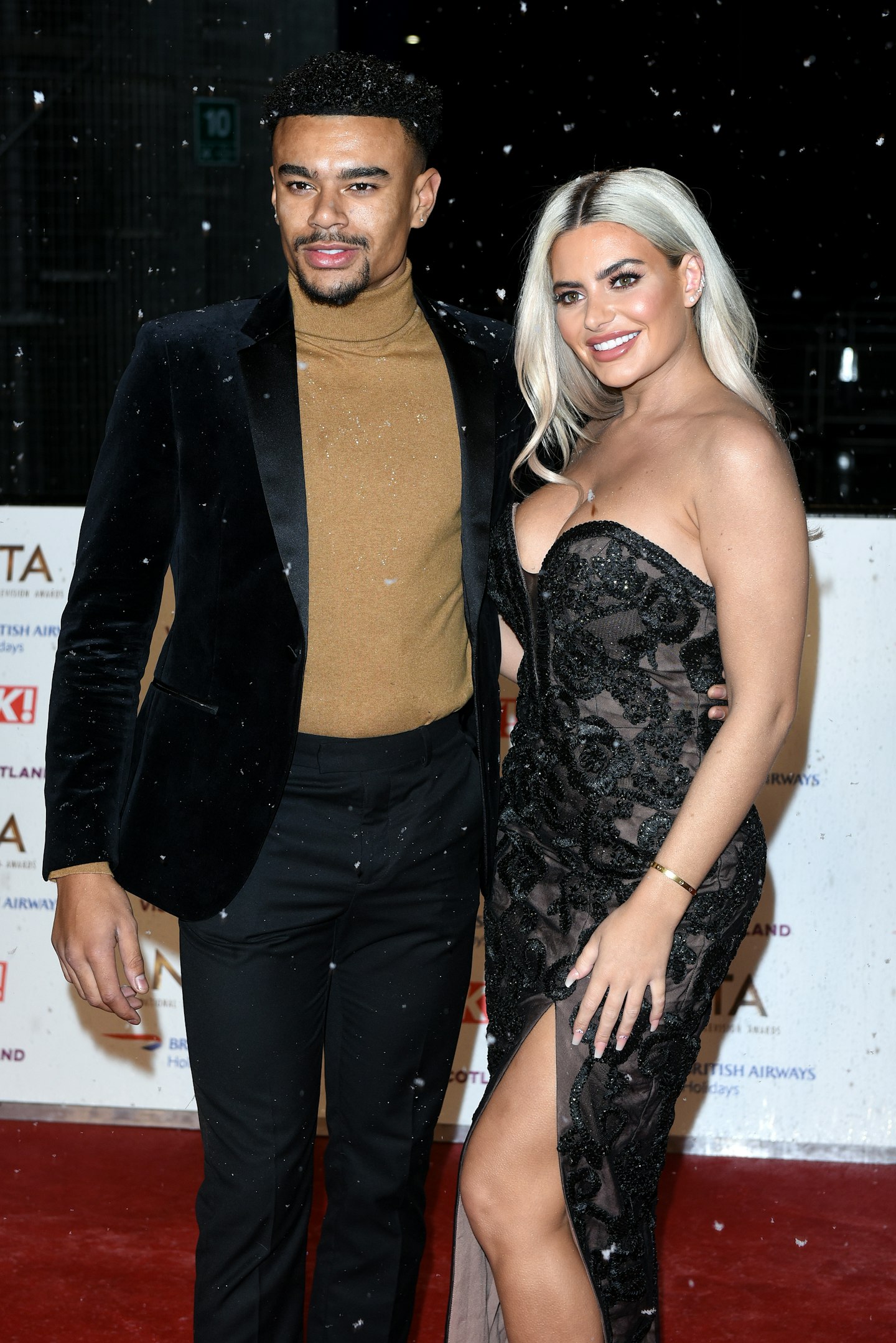 Megan later posted another follow up comment that was slightly more serious.
She wrote, "In all seriousness, I am so grateful and so blessed to have found Wes, I will always love and adore him and I am so lucky to call him my best friend, it has been an incredibly hard decision to make for both of us but we are both looking forward to moving on together as friends and supporting each other in everything we do.
"I will be down at Dancing On Ice tomorrow to watch him smash I again. Only one thing left to say, come on Wes and Vanessa".
What happened with Megan Barton-Hanson and Demi Sims?
Megan hooked up with TOWIE star Demi Sims in 2020 on Celebs Go Dating. The pair hit it off, but the relationship came to an abrupt and inglorious end, after Megan ended things via text, publicly stating they had no sexual chemistry.
An aggrieved Demi later said, "I've blocked her on everything. She's completely cut from my life. I'm over it."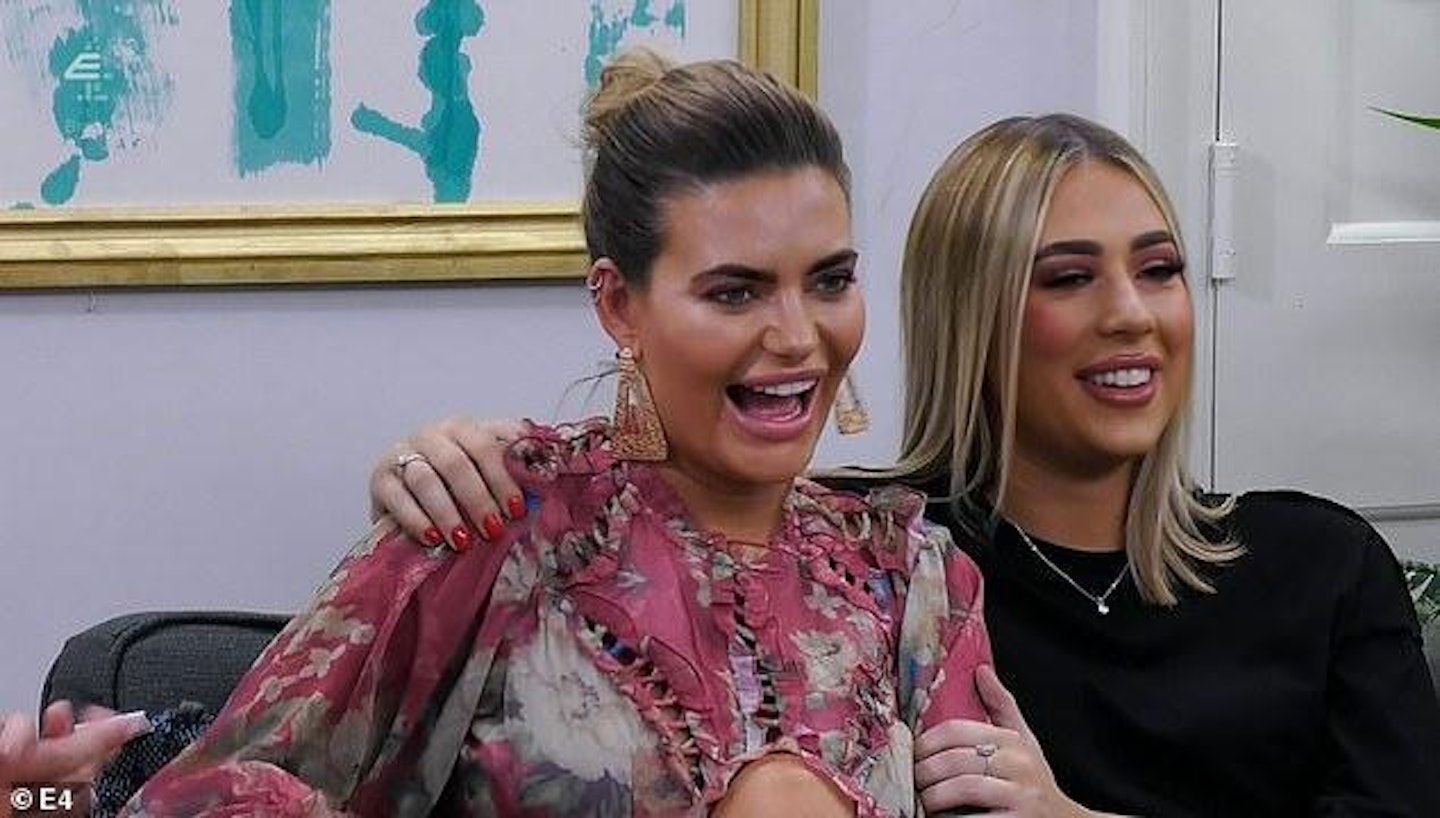 In 2021, the pair hashed things out on Eating With My Ex.
"I owed her an apology for the cowardly way I ended it," Megan told heatworld.
"I feel like a lot of people have trouble admitting when they're wrong and I'll hold my hands up, I hate being wrong. But it was something I really felt I needed to do."
The duo also reunited earlier on this year and the former lovers documented the meet up with some cosy-looking snaps on Instagram that showed the pair hugging as they enjoyed a night on the town.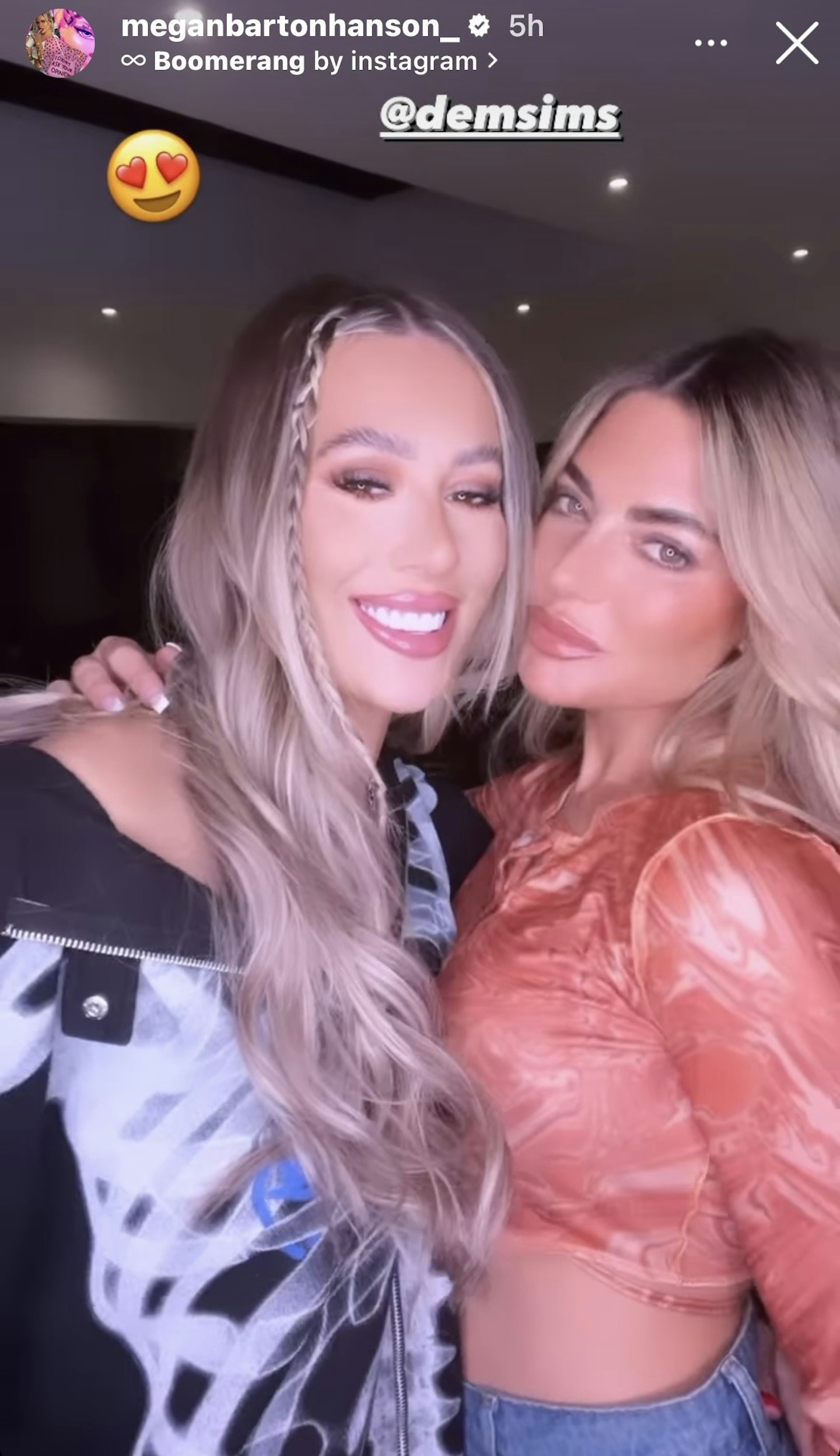 Did Megan Barton-Hanson date TOWIE's James Lock?
Megan and James Lock met while filming Celebrity Ex On The Beach and continued to date when they returned home, although they did admit that they wanted to take things slow. Despite loads of PDAs, they sadly called it a day just before Christmas after they apparently argued during a Christmas trip to New York.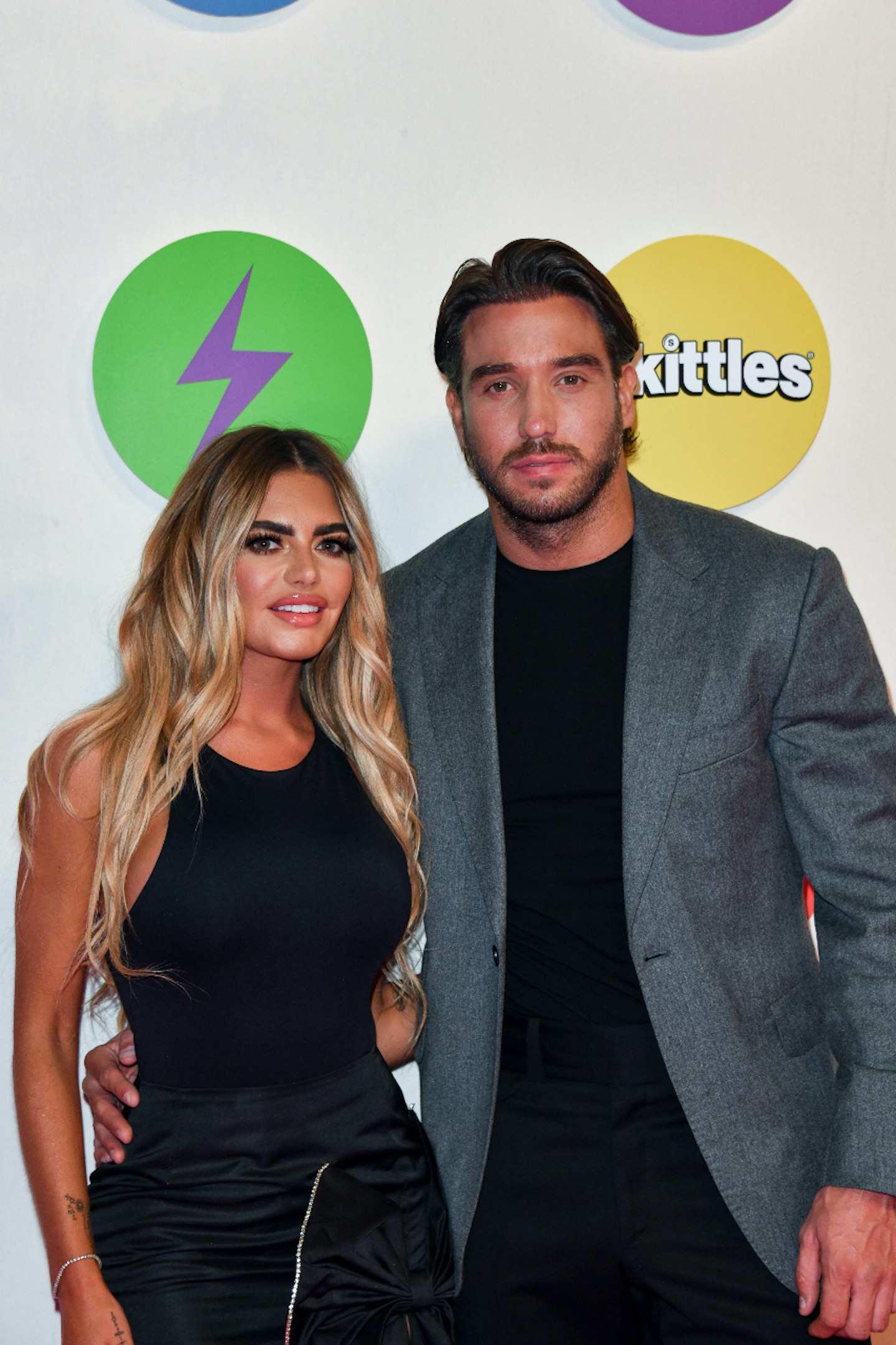 Even though James insisted that they were never 'officially' together and were just good pals, it seemed for a while that they were giving their romance another go after he surprised Megan with a romantic trip away for her 28th birthday.
However, in March 2022, Lockie confirmed that he was single and Megan and him were just "friends".
Rumours about the pair heated up again in January 2023 when they both attended a launch event for Disney + show Welcome To Chippendales but seeing as Megan is heading BACK into the Love Island villa, we're pretty sure they're no longer an item.
What is Megan Barton-Hanson Instagram?
You can follow her at @meganbartonhanson_.
WATCH: Megan chats to Closer about her break-up with Wes