Get ready, ladies - it's time to change your hair colour (perhaps for the third time this year), and if you're looking for a new look, may we suggest blue hair dye? Blue, from light tones to midnight navy, looks good on any skin tone or hair texture. Keep reading for our best hair dyes to buy online to achieve a luscious blue hue, from retailers like Amazon through to Shrine and their revolutionary dye drops.
Nowadays, you don't have to spend a fortune in the salon because box dyes in 2023 are just as good as the real deal. Plus, it means you don't have to suffer through making small talk with your hairdresser. Dyeing your hair at home means you can explore a wide range of colours. If you're looking to go dark, black hair dye might be calling your name. Prefer something warm and sultry? Red hair dye it is, but today - let's focus on the most distinctive colour of them all - blue. Seriously, blue hair looks good on everybody.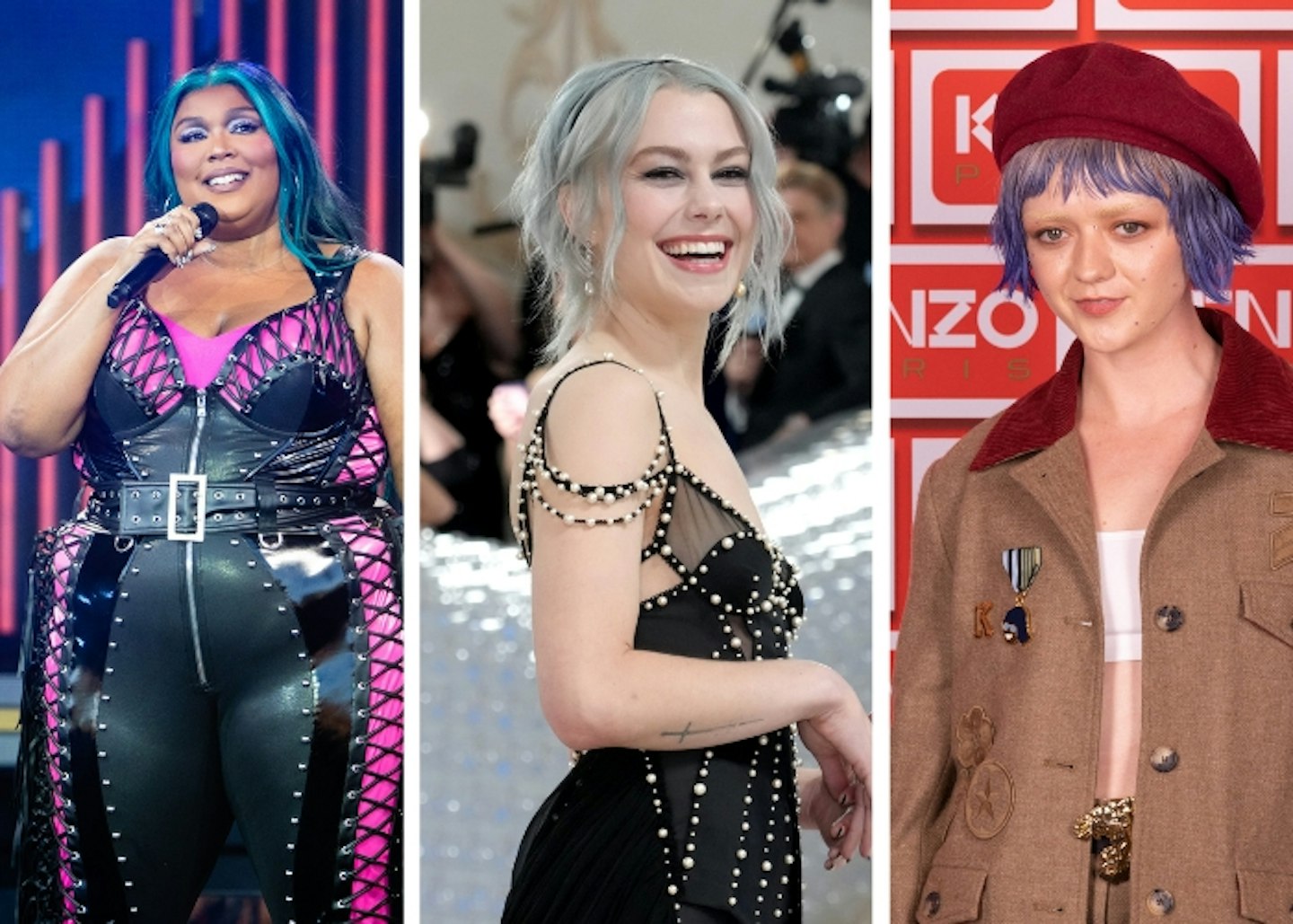 Closer's top three blue hair dyes at a glance:
Best permanent blue hair dye: Schwarzkopf LIVE Urban Metallics Blue Mercury - Buy on Amazon
Best semi-permanent blue hair dye: Crazy Color Tint Hair Colour - Buy on Amazon
Best custom blue hair dye: Shrine Blue Hair Dye - Drop It Kit - Buy on Shrine
Looking to switch to a luscious blue hue? Whether pastel or metallic, you've come to the right place. Let's get started with the best blue hair dyes.
SHOP: The best blue hair dye to shop online in 2023
Best permanent blue hair dye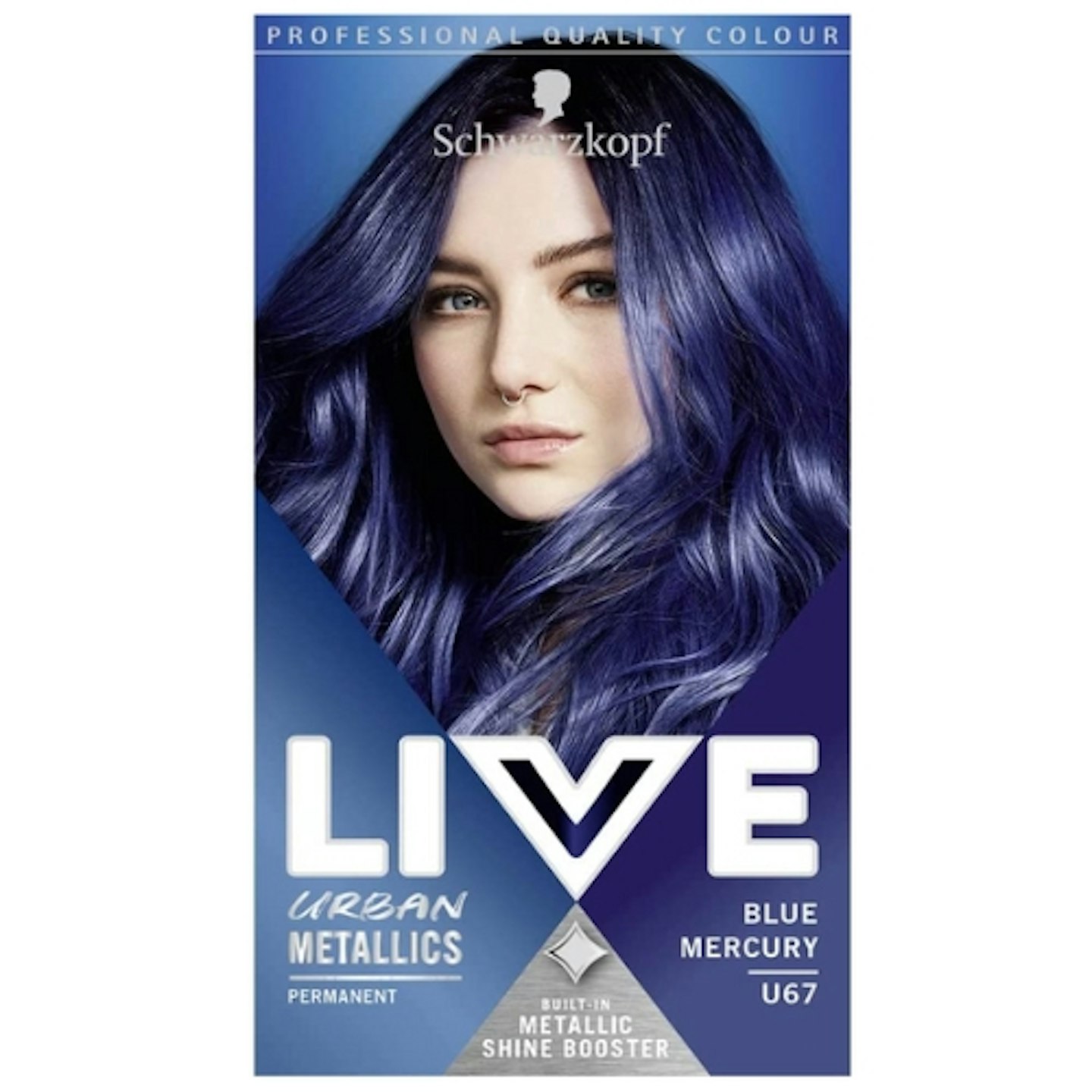 amazon
Description
If you're committed to the blue crew, you'll want to go down the permanent hair dye route, and no
Pros
Built-in Metallic Shine Booster infused with coconut oil
Vegan formula
Cons
Works effectively only on bleached hair
Best semi-permanent hair dye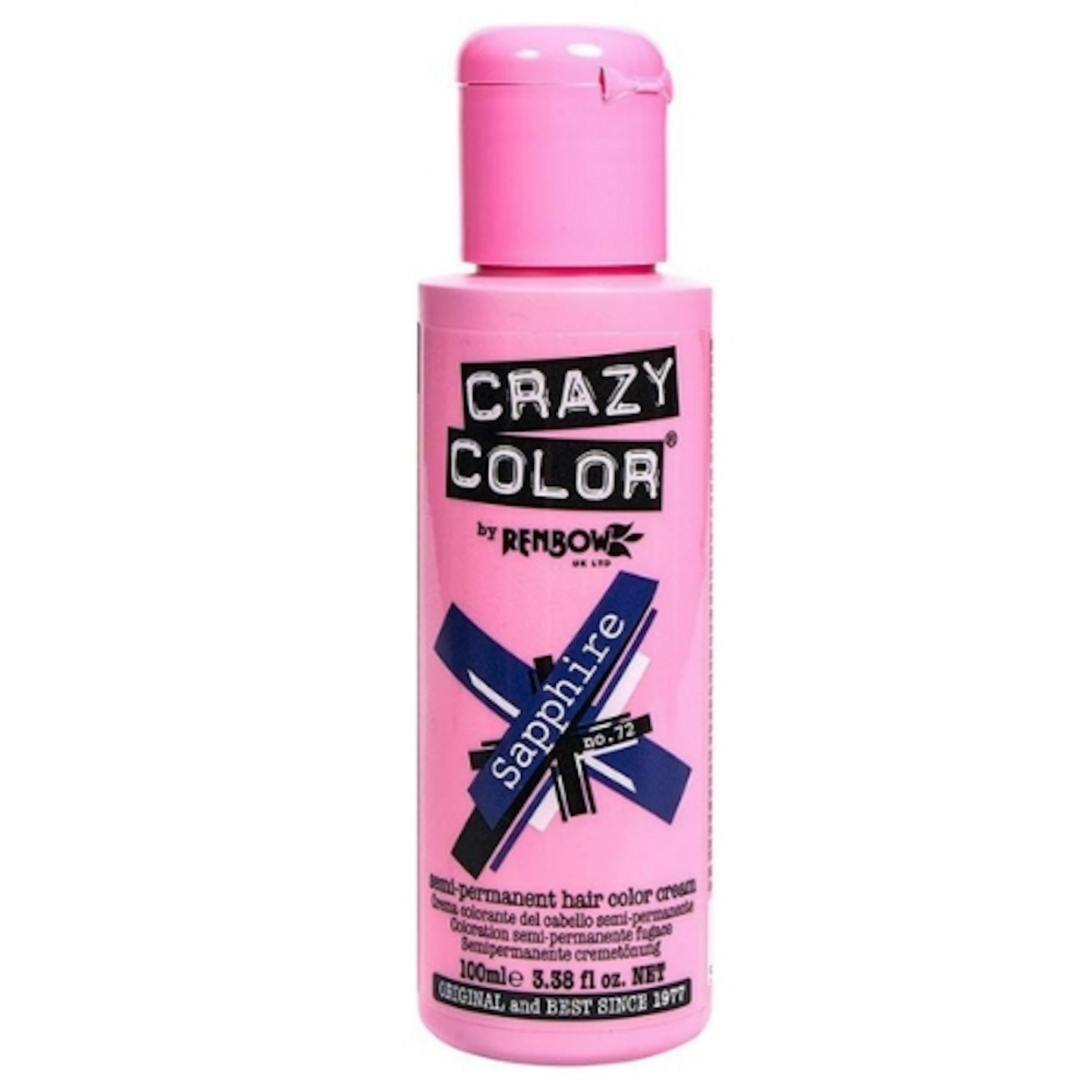 amazon
Description
Don't want to commit to the blue crew quite so strongly? We get it. Crazy Color has these amazing
Pros
Semi-permanent hair colour cream - lasts approx. 4-8 washes
Affordable and budget-friendly
Cons
Colour can transfer easily onto pillowcases
Best custom blue hair dye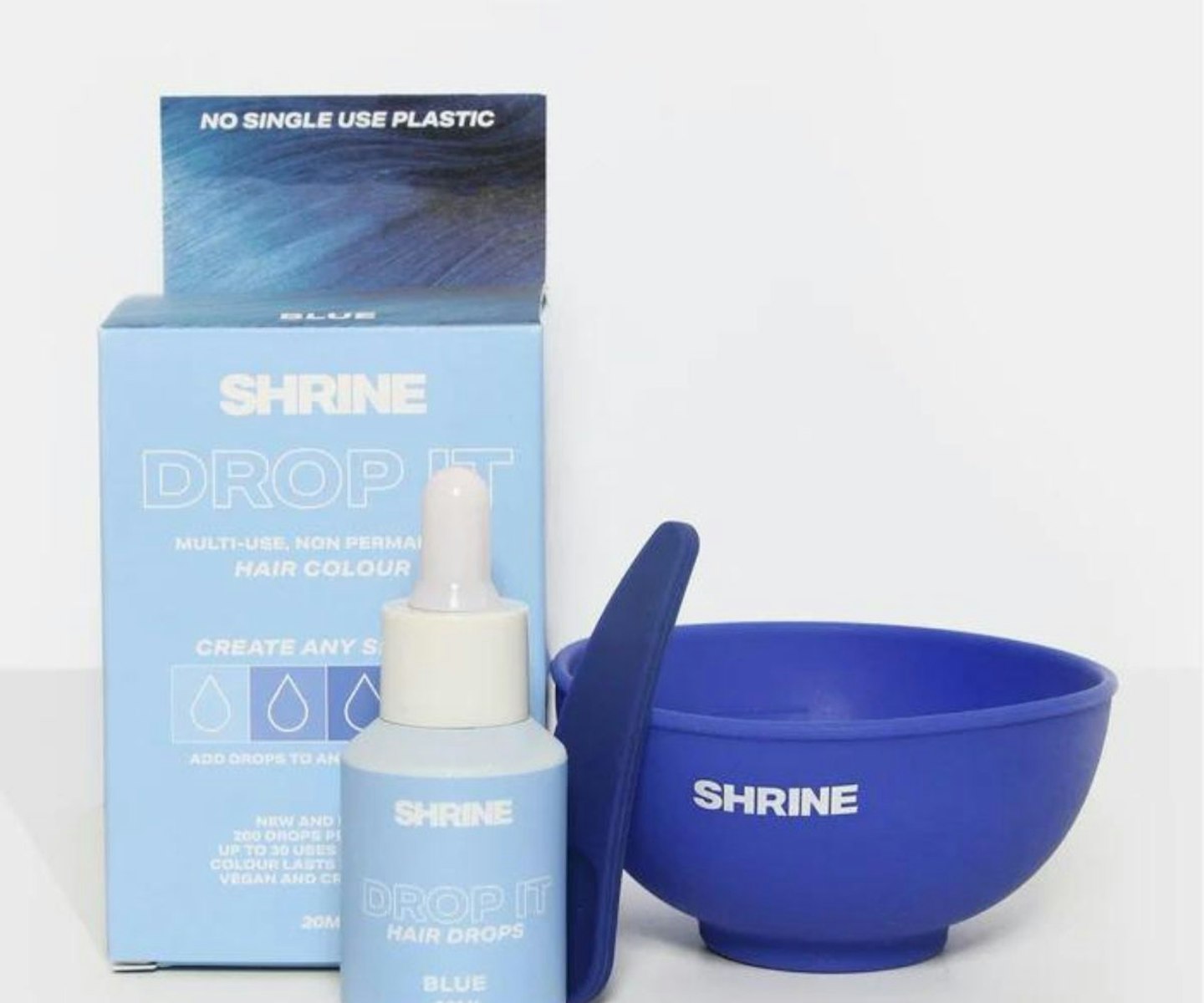 shrine
Description
If you're looking to get a custom shade of blue that you can't find on the box-dye shelves, Shrine
Pros
One bottle with endless custom shades
Add desired drops to conditioner, quick and nourishing
Vegan formula
Cons
Roots may need bleaching for the colour to take fully there
Best light blue hair dye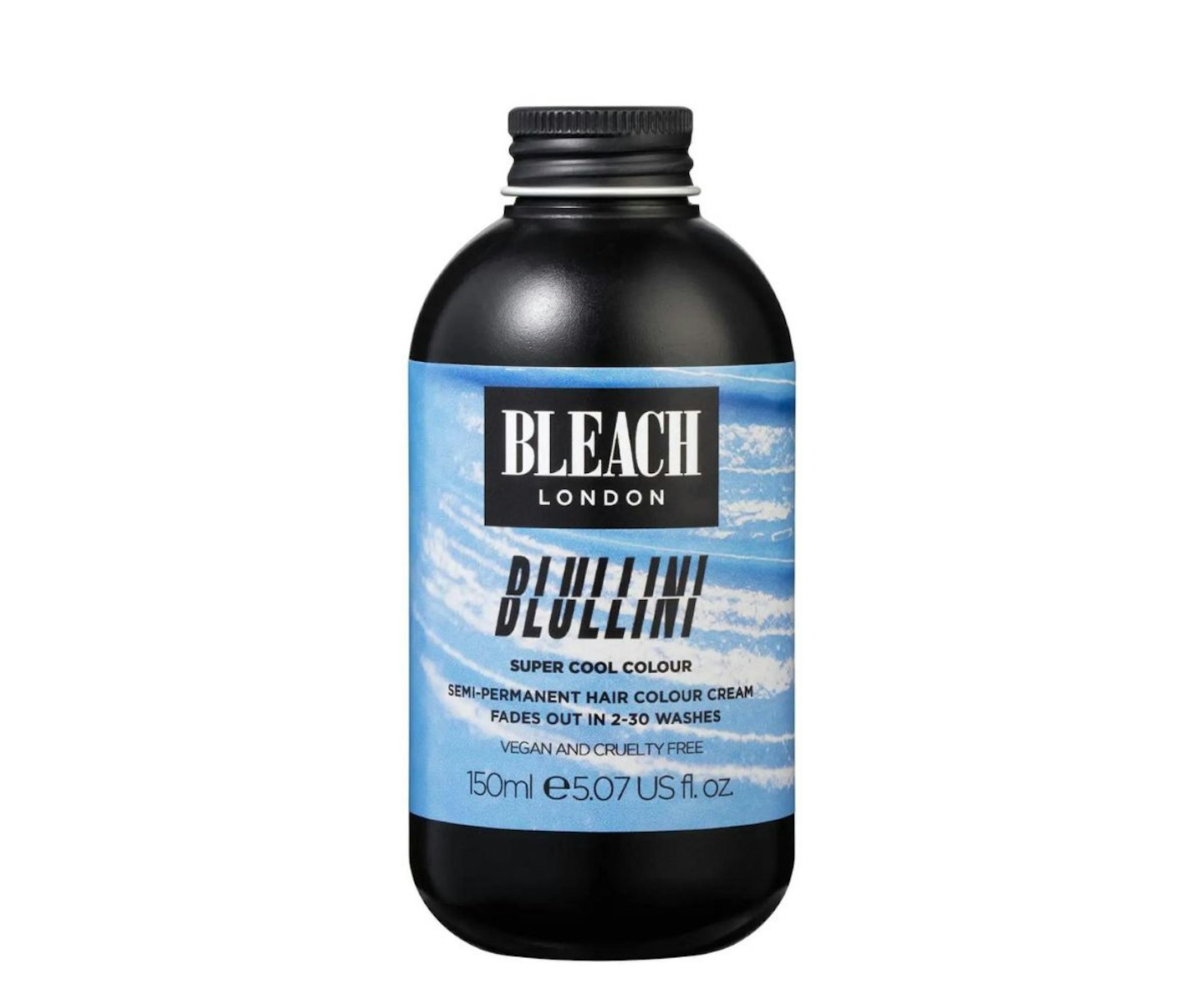 bleach london
Description
Pastel princesses, rise up. Live your light blue hair dreams with Bleach London's BLULLINI
Pros
Produces a beautiful baby blue hue that softens the face
Works in just 30 minutes
Cons
Hair needs to be pre-bleached and toned
Best aqua blue hair dye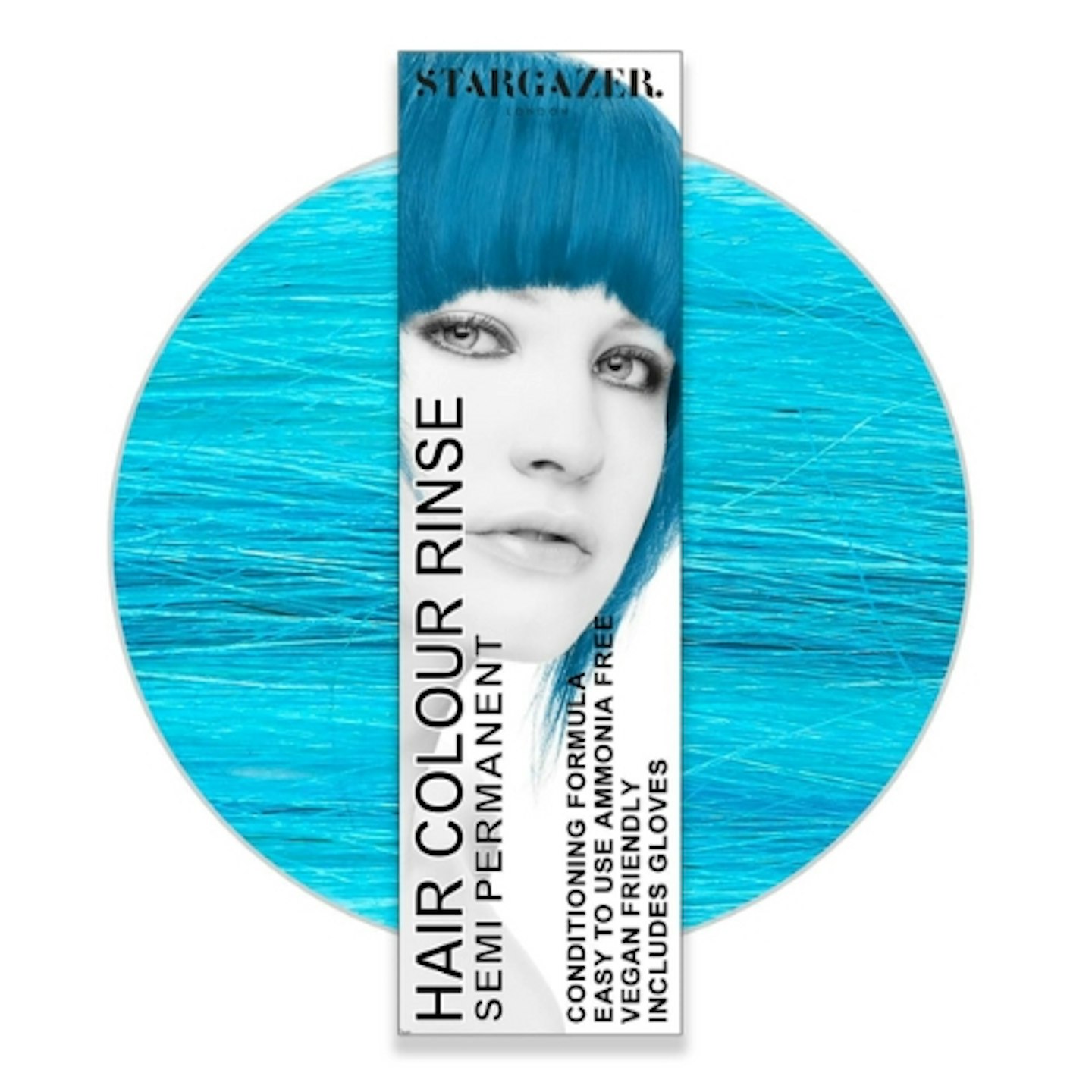 amazon
Description
Arguably the most popular shade of blue, aqua is fun, memorable and inviting. Any gal rocking an
Pros
All the Stargazer semi-permanent hair dyes can be mixed to make custom shades
Free from ammonia or peroxide
Vegan and cruelty-free
Cons
Colour can hang around for up to two months on certain hair types
Best blue hair dye for dark hair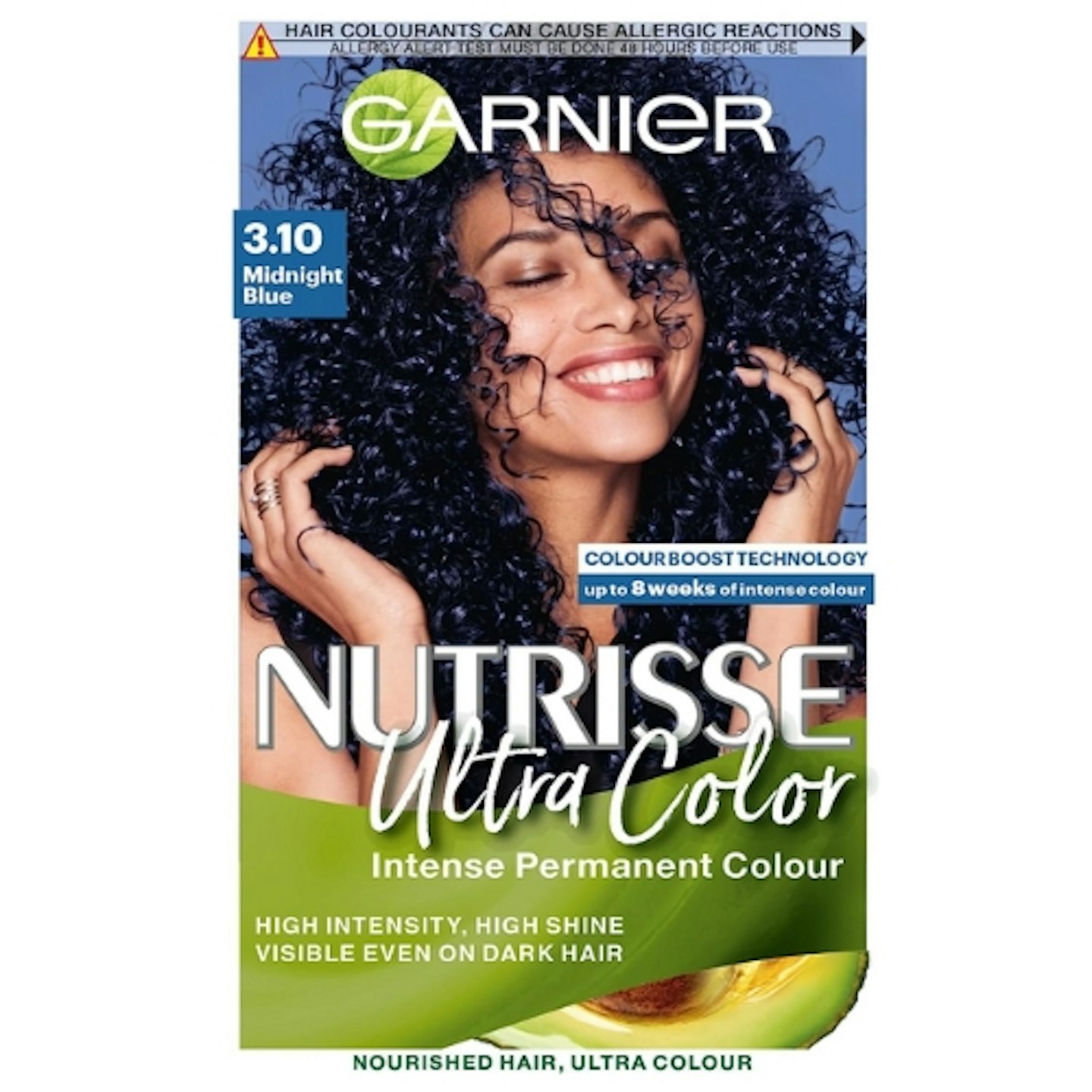 amazon
Description
Want to dye your hair but don't want to bleach it? Don't get the blues (hehe, get it) because
Pros
Up to 8 weeks of vibrant and intense colour
5 oils conditioner restores hair to reveal up to 3x shinier hair and up to 3x stronger hair
Cons
Application process can be messy
Best blue-black hair dye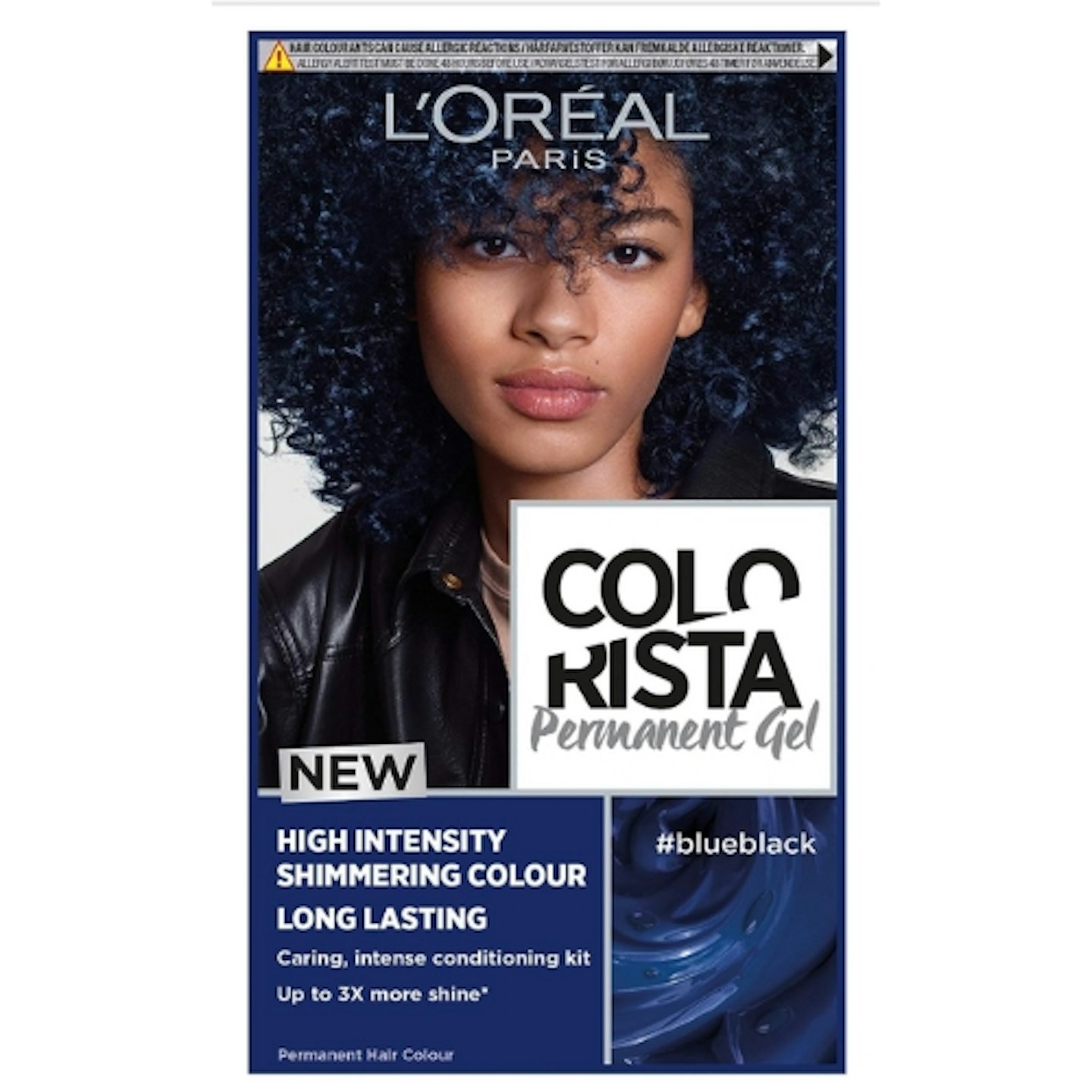 amazon
Description
Pros
Results in only 20 minutes
Suitable for all hair types
Includes deep conditioning hair mask for nourishing post-colour treatment
Choosing the right blue hair dye
We spoke to DIY hair expert Blanca Aguirrezabal, founder of home improvement site The Blog Stuff, who gave us all the tips and tricks you need before you venture into the world of hair colouration.
"Finding the right hair dye that won't cause damage to your hair is very important", explains Blanca. "It's also important to take into account your natural hair colour, the desired effect you want to achieve, and whether you want a permanent or temporary change.
"You need to determine what level of maintenance you're willing to commit to as well. Are you okay with touch-ups every six to eight weeks? Or are you looking for something that will last a bit longer", Blanca concludes.
How to get hair dye to last longer
Now, when it comes to making sure that fresh dye stays fresh, that can be a pretty hard job to maintain. Make sure to follow these tips to ensure you keep your hair colour from fading:
Try a dedicated colour-locking shampoo or conditioner. A specially designed blue shampoo will do the trick for blue-dyed hair. For other hair dye colours, for example, if you've gone full Marilyn with blonde hair dye, a purple shampoo will keep your hair non-brassy. Here are the best purple shampoos.

Applying a hair toner in your suitable shade once and a while can revive any fading colours.

Limit your hair-washing days. Aim to wash your hair at least every other day if you are guilty of overwashing.

Turn down the water temperature when shampooing. Hot water can make dye bleed from your hair prematurely. Turn it to cold if you can handle it!
Remember, avoid getting dye on your skin, but if you do, don't worry just follow this quick, easy guide to getting dye off skin.
How can I wash blue hair dye out?
According to Bleach London, blue and green hair dyes can be particularly tricky to get rid of because of the "blue pigment sticking to the hair. The easiest and safest way to remove stubborn faded blue or green colour is "to neutralise with a red based colour. This is its opposite on the colour wheel. So use a pink Bleach London Super Cool Colour or Rosé Shampoo and Conditioner to gently neutralise the colour, help pull the green tones out and replace them with a pinky lilac colour. After a while, shampooing with a normal non-toning shampoo can resume, and the hair should return to a very light blonde." You can also try a hair-stripping method using clarifying shampoo.
Ruby Barry is a Product Writer for Closer Online, specialising in fashion and beauty. The team has nicknamed her "dupe queen", as there's not a product in the world she can't find a cheaper alternative for.