Black hair dye has always been the go-to for a dramatic personal transformation and. With a shimmery finish, black can be a total statement - and you could even say a breath of fresh hair. However, it is a bit of a task to browse through the internet to find the best hair dyes, and whether they'll work for you, so luckily we've done the hard work for you.
If you're thinking about taking the plunge and going dark, there are some things to think about before you really go for it. The one thing you should consider is future growth and changing your hair. Black is quite hard to remove from your hair and will require a professional's help so it may be a problem for your next hairdressing appointment.
According to the expert stylists at CLOUD NINE, "If you're planning on re-creating this look as a non-professional it's important to be aware of the restrictions that come with having jet-black hair. Black is a notoriously difficult colour to remove from hair as the dye has strong pigmentation and locks onto hair strands. It then becomes a challenge to then lift this colour without damage."
Closer's best black hair dyes at a glance:
Editor's Choice, best black hair dye pack: Schwarzkopf Live Intense Colour Permanent Hair Dye in Deep Black, 3-Pack, £19.40 - Buy now on Amazon
Best black hair dye range: Garnier Olia Midnight 1.0 Deep Black, £7.99 - Buy now on LookFantastic
Best black hair dye with essential oils: Garnier Nutrisse 1 Black Permanent Hair Dye, £8 - Buy now on Boots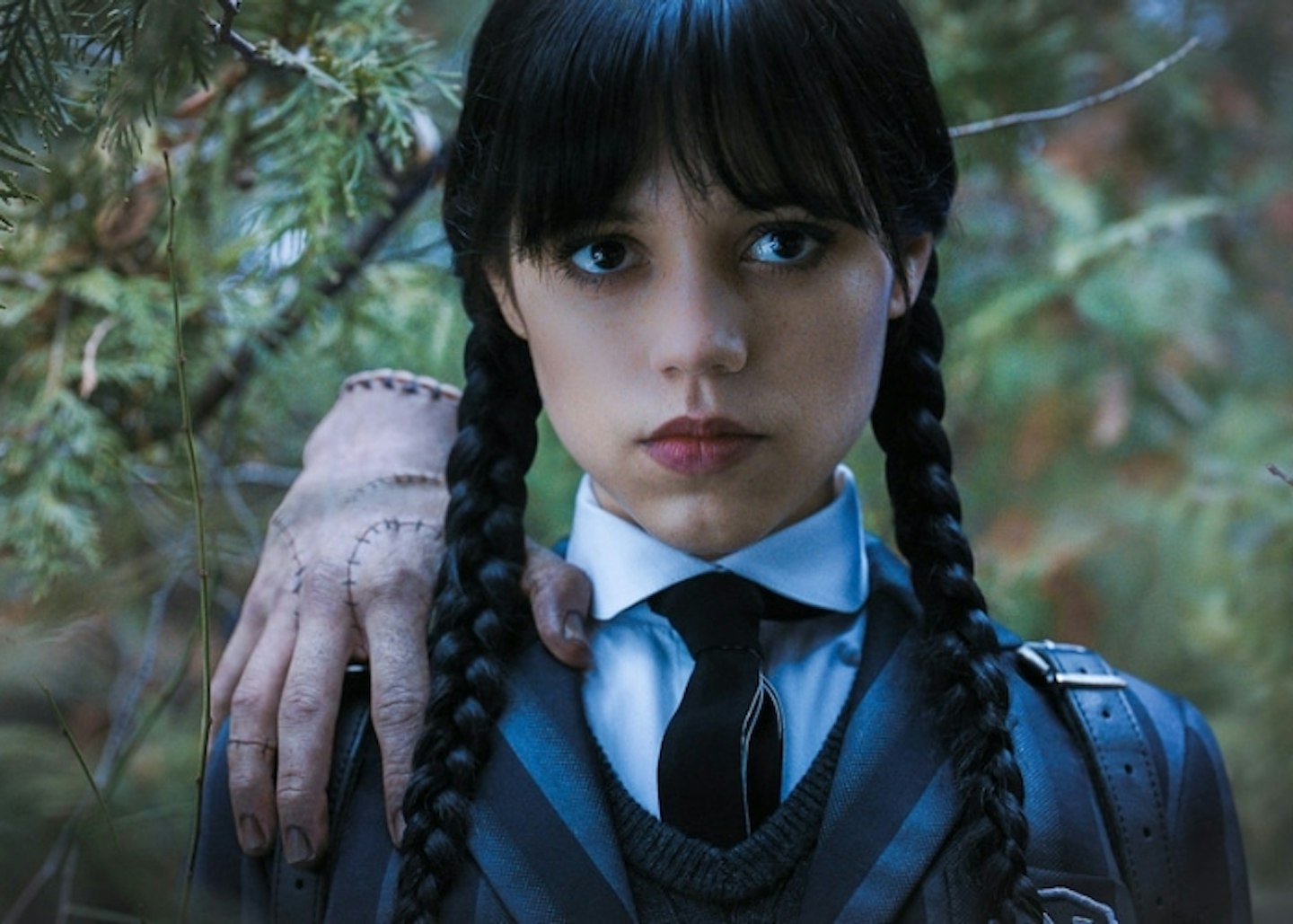 They added, "Black is also known for fading quickly. To prevent this, ensure the shampoo and conditioner you're using is sulphate-free, or you risk stripping the colour from your hair, leaving it dull. We would always recommend to anyone changing their hair to do a nourishing treatment once a week using hair oil, for example, to preserve the condition of your hair as much as possible."
Not sure whether to commit or not? You can always try out semi-permanent dyes to dip your toes in. We've collated all the best black hair dyes on the market right now - online, on the high street and beyond, and keep reading for more all-important advice on dying your hair black.
Remember, safety comes first - always do a patch test before you put any dye on your hair.
The best black hair dyes UK 2023
Editor's Choice
On Sale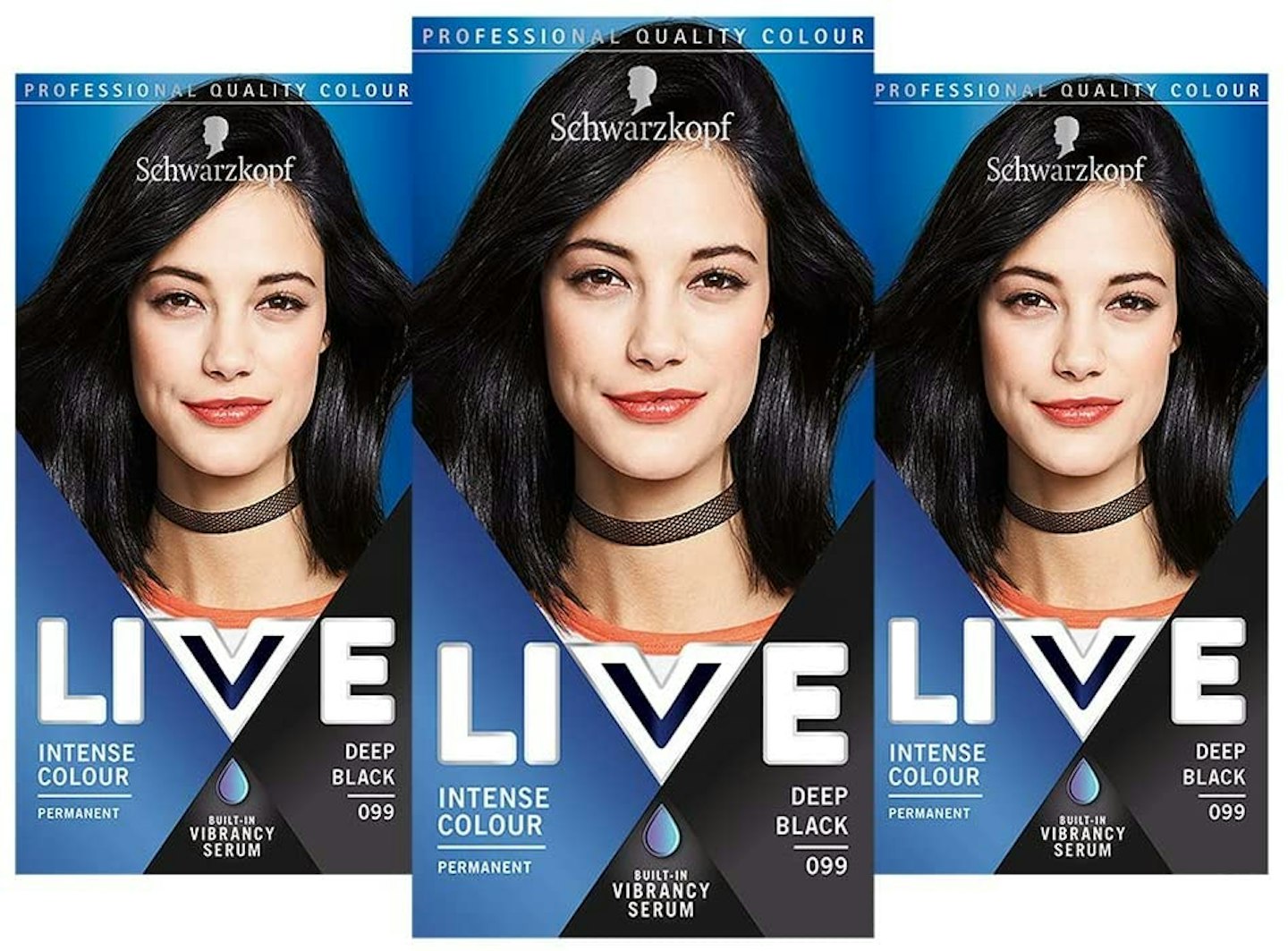 Amazon
Description
With thousands of five-star reviews on Amazon, you know you can trust the Schwarzkopf Live Intense
Pros
Has total colour coverage with a built-in vibrancy serum.
This is a great offer with three in the multipack for under £20.
Cons
Can fade within two to three weeks.
Best black hair dye range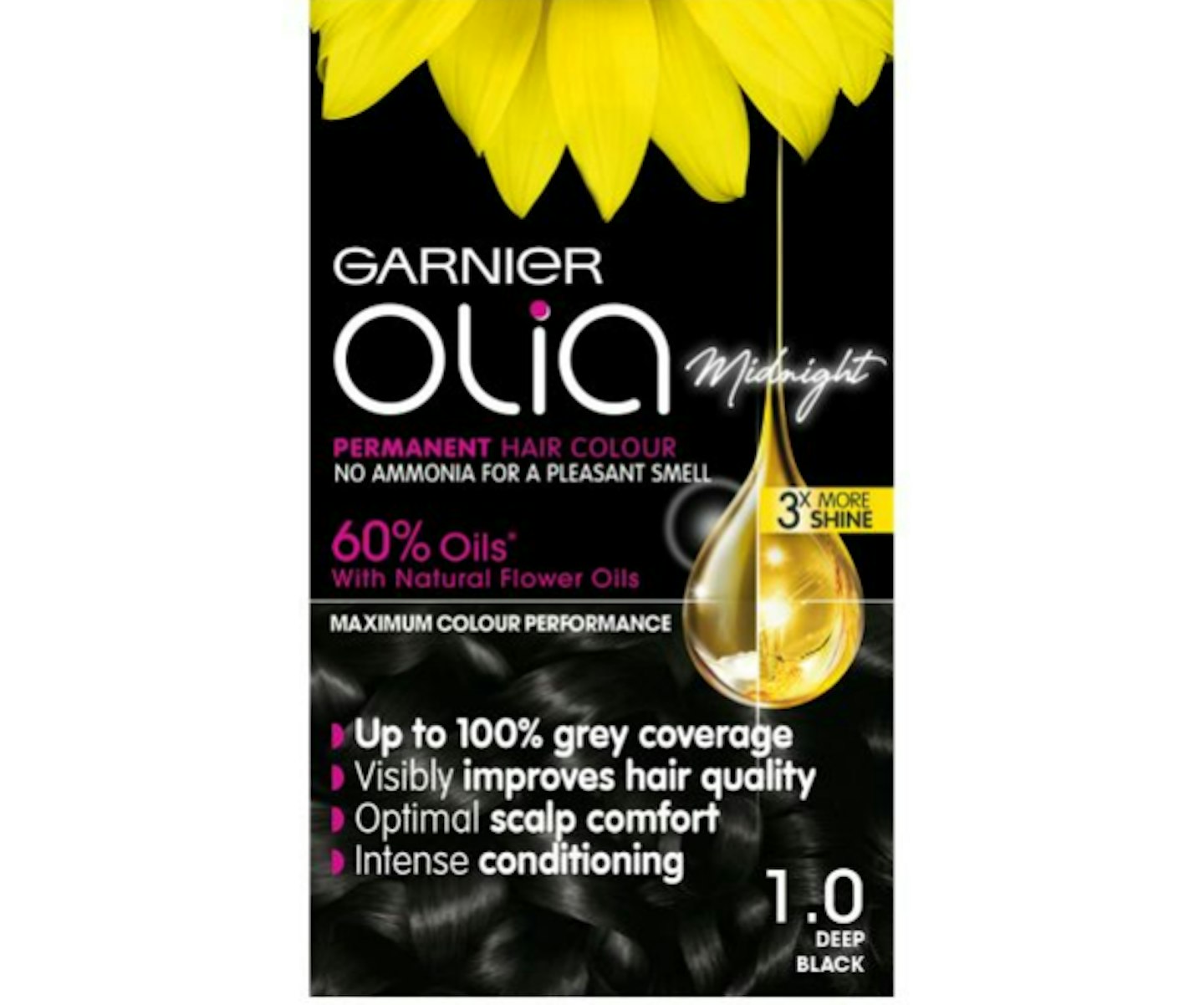 look fantastic
Description
Reviewers rave about the Garnier Olia Midnight 1.0 Deep Black hair dye because of its depth and
Pros
Easy application that produces intense coverage.
There are four different black shades to choose from, each with a unique tone.
Cons
Be sure to be ready to clean up thoroughly after yourself when dyeing and washing as it's a strong dye.
Best black hair dye with essential oils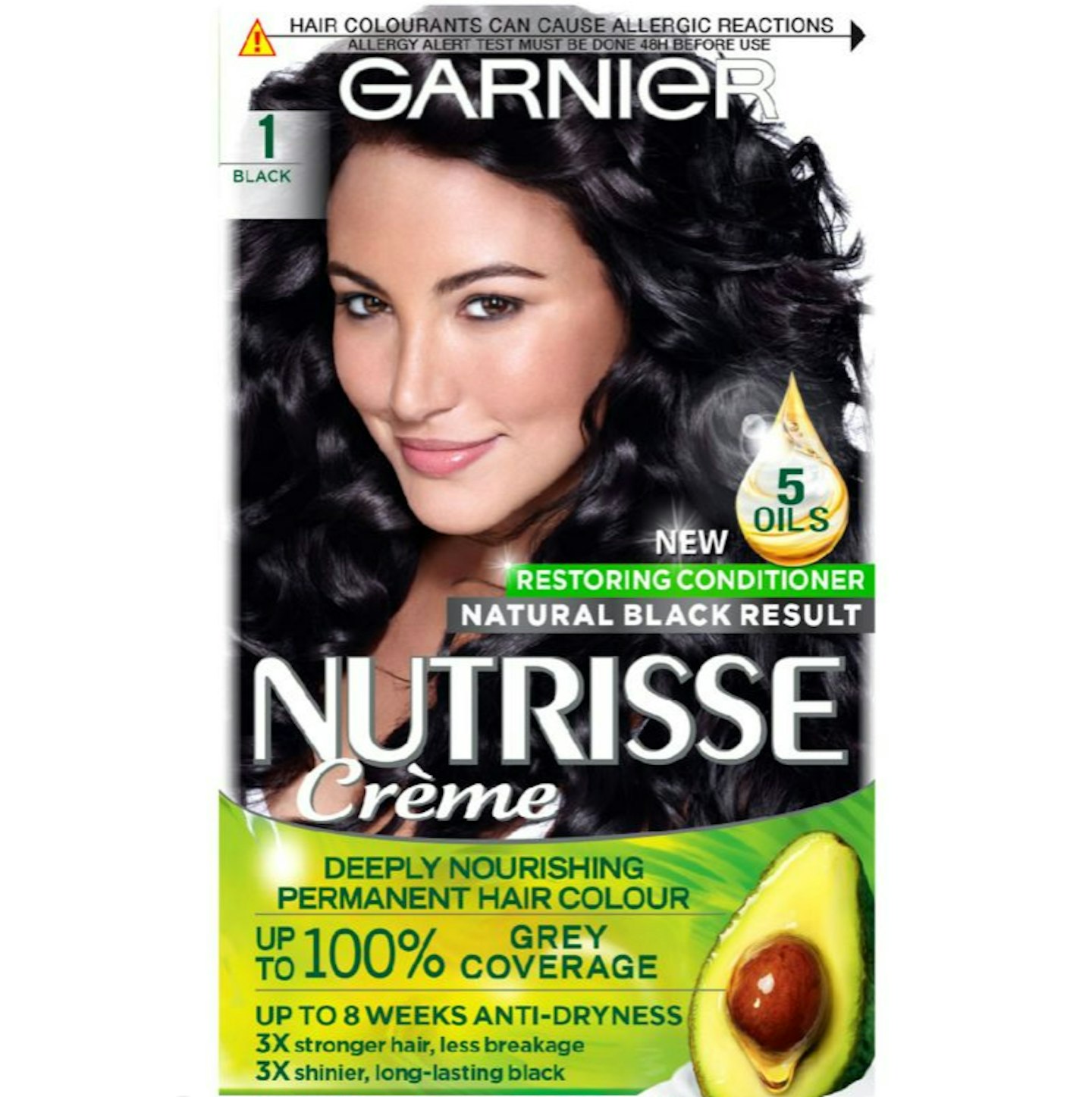 Boots
Description
With five different oils in this hair dye, the Garnier Nutrisse 1 Black Permanent Hair Dye is
Pros
Full moisture protection with a colour conditioner
enriched with 5 oils for silky and three times shinier hair
protects hair up to 8 weeks
Cons
The dye smells quite strong.
Best hair dye with aftercare protection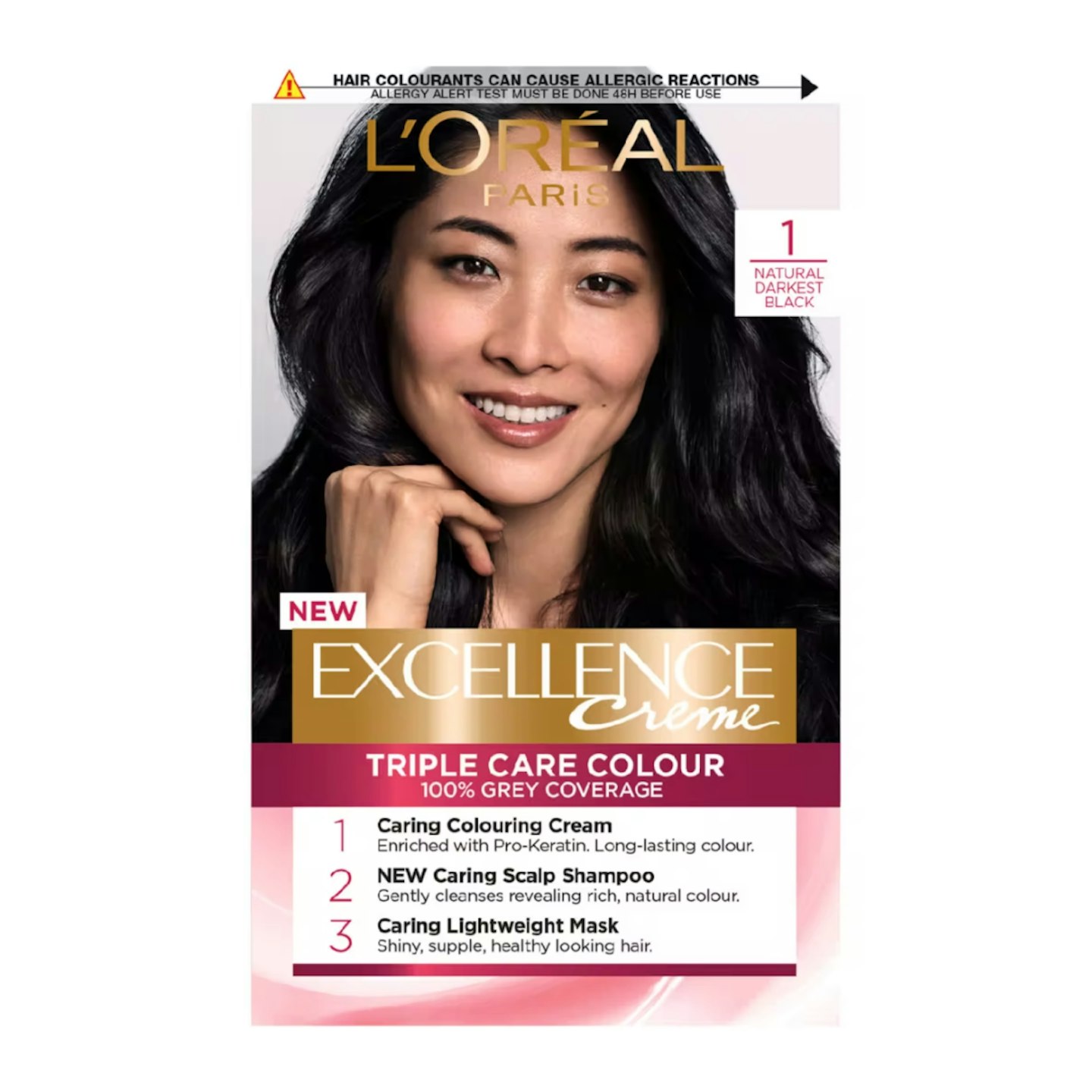 Boots
Description
This L'Oreal Paris Excellence Creme Permanent Hair Dye gives you a great aftercare pack included
Pros
Comes with shampoo and a hair mask.
Full coverage
Cons
The conditioner packaging is very flimsy.
Best black gel hair dye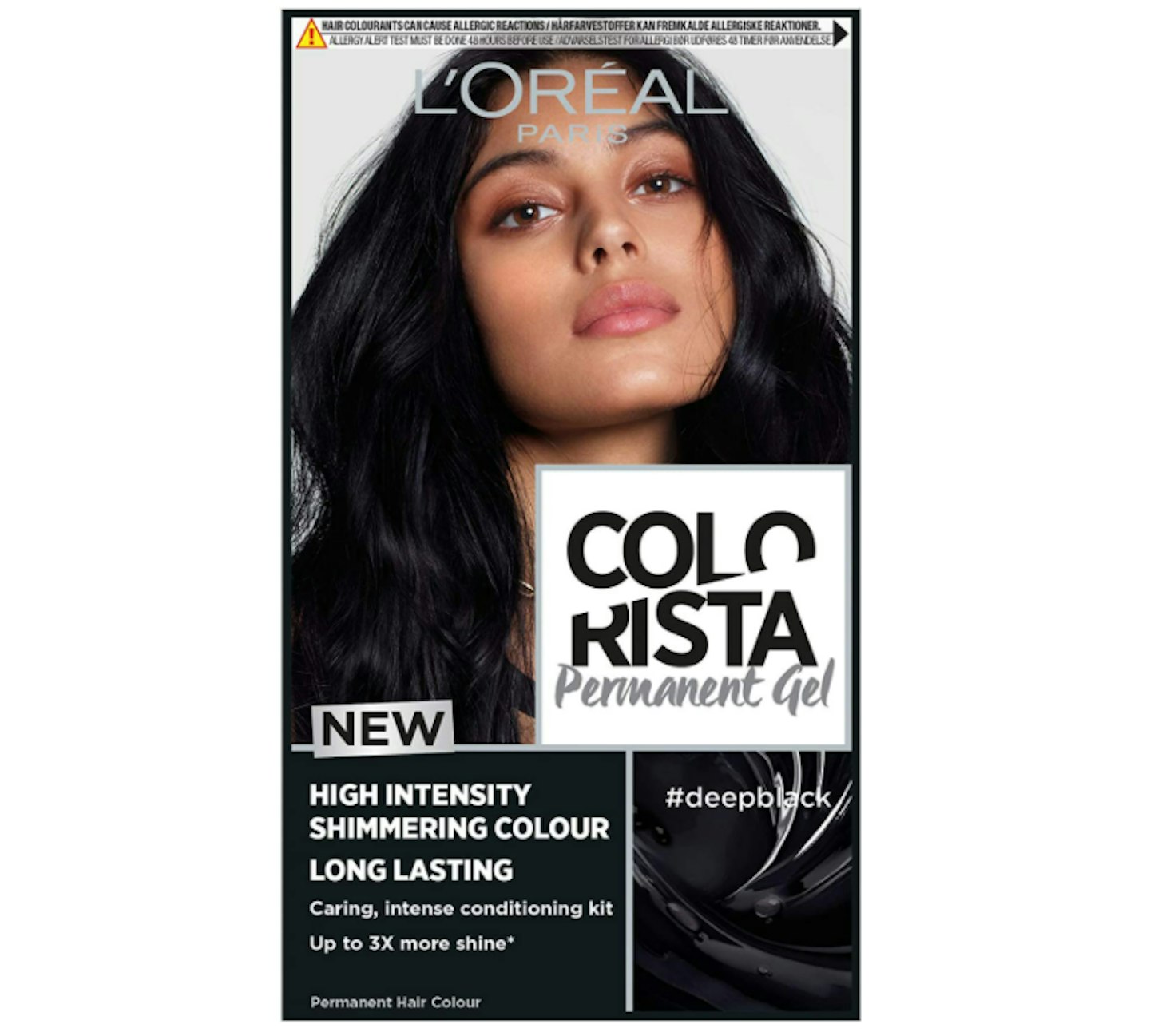 Amazon
Description
Blended with pure dyes, the L'Oreal Paris Colorista Permanent Gel Hair Dye gives the brightest and
Pros
Very vibrant black that makes a statement.
The formula has full coverage on any hair type.
Cons
The smell is very strong and can make your eyes water, so make sure to apply it in a well-ventilated area.
Best black hair dye for salon results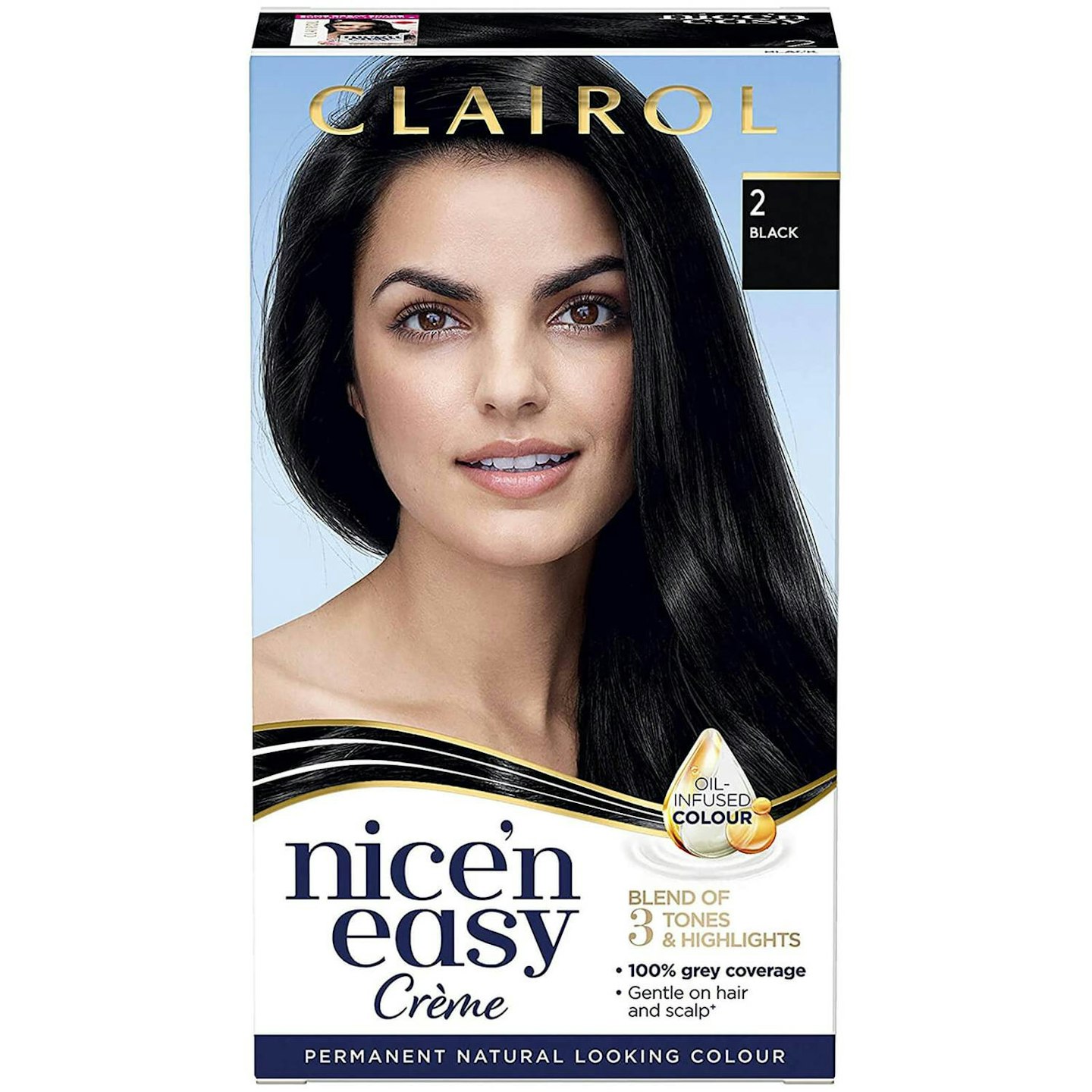 boots
Description
Blended through three different colours, the Clairol Nice' n Easy Creme Natural Looking Oil
Pros
A wide range of black shades, so you can find your ideal shade.
Each shade has three salon tones running through the formula for an ultra-natural look.
Cons
Mixing the ingredients together can be a bit of a faff.
Black hair dye FAQs
Is dying your hair black bad?
Unlike blonde hair dye or lighter colours, you don't have to bleach your hair before you dye it black, so it's keeping your hair away from those harsher chemicals.
Dyed black hair tends to look very healthy because it's adding colour to the hair molecule and naturally makes your hair look thicker and fuller, as well as reflecting light off for ultra-smooth looking hair. You can also search for the best hair toners to keep your colour looking bright and glossy.
How to dye your hair at home
It can be daunting dying your hair at home. With patchy results and complex instructions, sometimes it can be totally overwhelming. Here are our top tips for ensuring that a box job doesn't have to be such a blowout:
Get your towels ready
Grab some cheap, dark (yes, very dark) towels that you're going to use specifically for dyeing or any other colouring job. You don't want to ruin your bathroom and sometimes accidents do happen, so you can use these towels to clean up. If you spill anywhere or even go over your skin a little bit, just wet a hand towel and clean up with some warm damp water.
Safety comes first
This isn't a drill; you should always do a patch test at least 48 hours before dying all over your head. Everyone wants to jump straight into it, but it's not worth the risk if you do have a bad reaction to any dye. Keep your skin safe with a quick patch test behind your ear.
Read the instructions carefully
It's chemicals and all sorts we're using here. Not all of us are professionals so just make sure to give your instructions a good read before you start. All dyes are different, so make sure you know exactly what you're doing before you dive in.
How to get hair dye off your skin
Make sure you wear gloves and clothing that covers your skin (and you don't mind getting covered in dye). If you do get dye on your skin don't worry, but act quickly.
One of the best options to remove hair dye from your skin is to use a non-soap cleanser and water, such as a Dove beauty bar. It is important that you try and do this as soon as possible after your skin gets stained, so you have a better chance of removing it and don't have to resort to harsher methods. Oils, such as coconut oil, Argan oil or baby oil can also work as a cleanser to remove the dye.
If you don't have any luck with soap and need a quick fix, there are some AMAZING wipes that are made for removing hair dye from your skin. Find out all the goss on how to remove dye from skin, here.
Caitlin Casey is a Senior Beauty & Fashion Products Writer for heat, Closer, and Grazia. She covers shopping, women's lifestyle, popular culture as well as all things trending.