Hair dye - the invention that has revolutionised our lives (kind of) and given voice to that impulsive side we all have that just wants to sack everything off and dye our locks silver. You don't even have to make a permanent change these days, as there are so many amazing semi-permanent dyes on offer.
While for the most part dyeing your own hair has become pretty easy, there is still one side to the process that causes many a great deal of annoyance - getting hair dye on your skin and not being able to get it off no matter how hard you try.
Whilst you should be using gloves (but there's no point in us telling you that now is there, as you have likely discovered this article following a panicked Google search), hair dye can get on your skin regardless, staining your forehead, ears, neck, or many other places on your body. This can even happen when the dyeing is done professionally.
There are, however, options for removing hair dye from your skin, the most important thing to bear in mind, however, is the sooner you remove it, the better. This is important as it prevents the dye from settling further into skin.
Removing hair dye from skin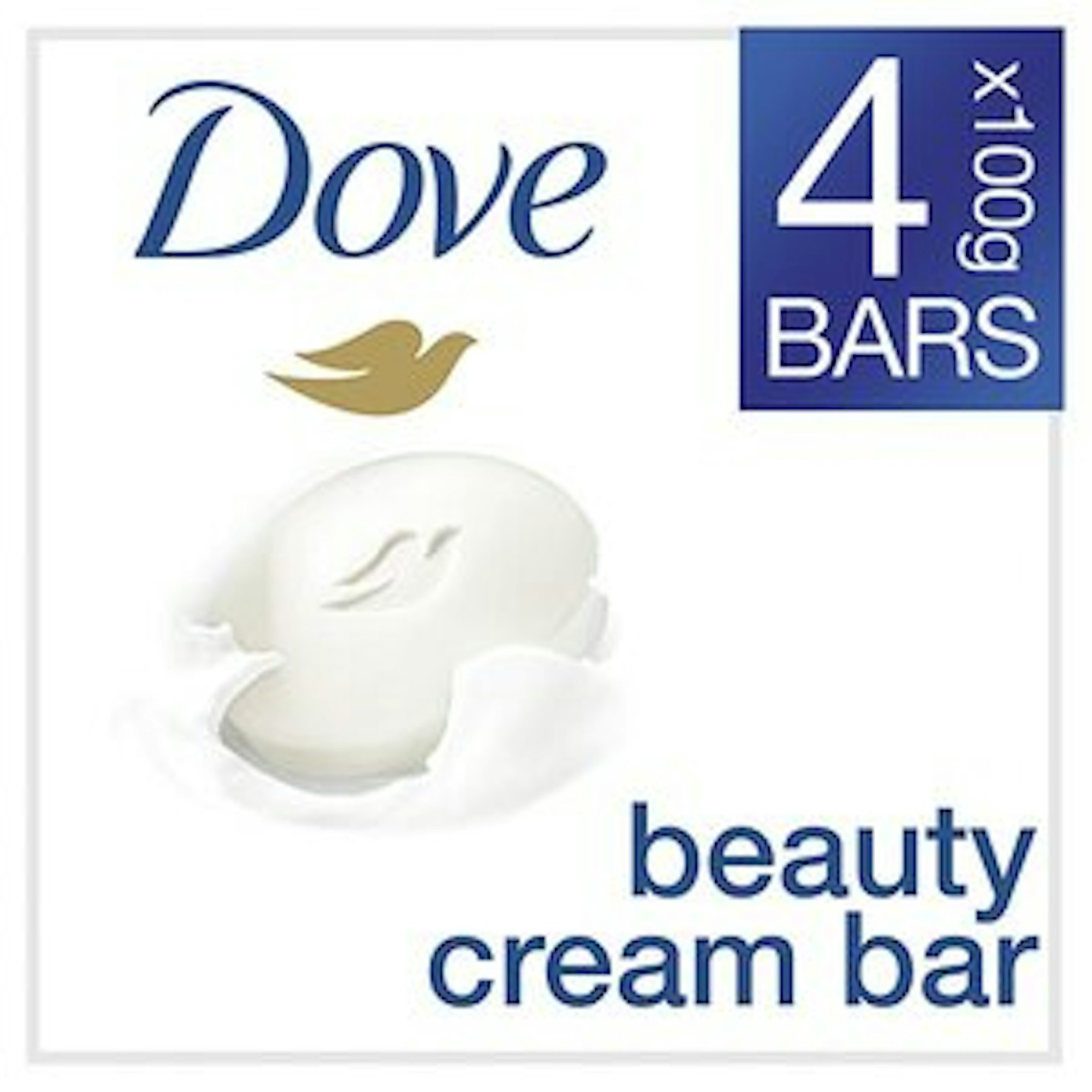 Dove
Description
One of the best options to remove hair dye from skin is to use a non-soap cleanser and water, such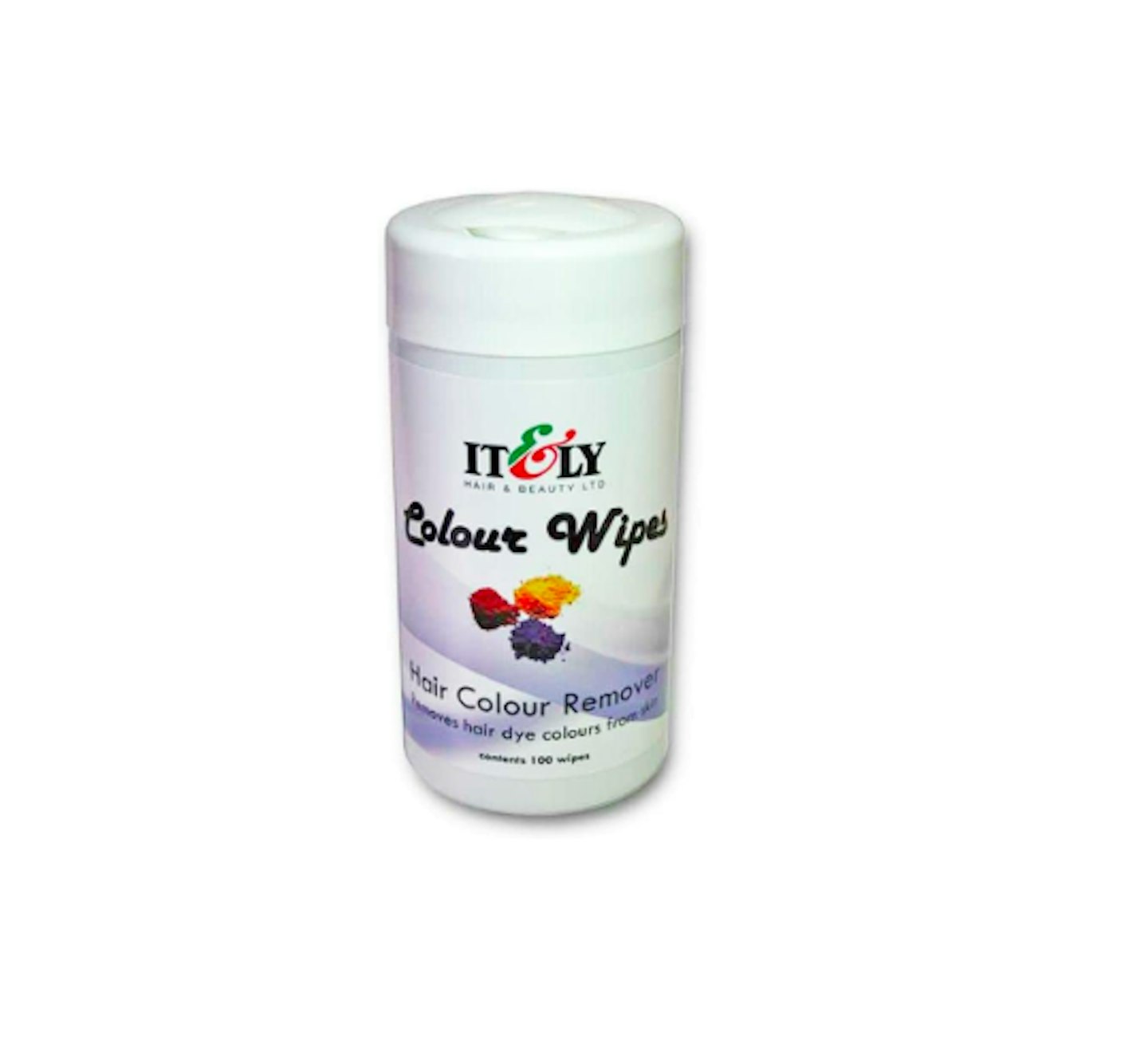 Amazon
Description
If you don't have any luck with soap and need a quick fix, Amazon do these AMAZING wipes that are
Removing hair dye from hands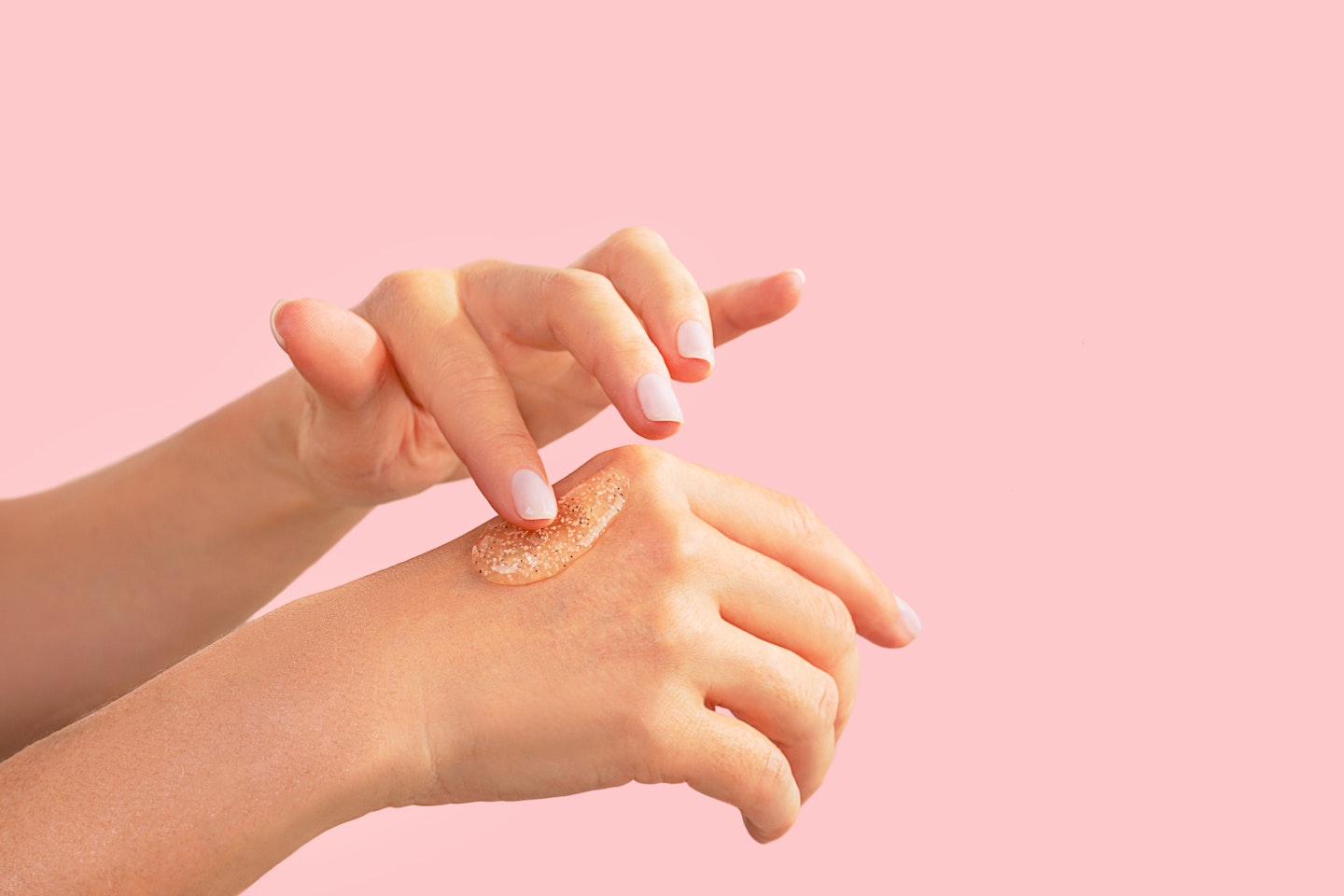 Our hands take on a lot in our day to day lives. They are tougher than other places that may be stained, therefore you can be more vigorous with them when attempting to remove stains. Try washing your hands with a mixture of dish soap and baking soda, although ensure to wash the dish soap off thoroughly and apply a hydrating hand cream.
Nail polish remover, hand sanitiser and hand or body scrubs can also work a treat and if your nail beds are stained, cuticle removers are another effective option.
Check out: Semi Permanent Hair Dyes To Switch Up Your Look
SHOP NOW: Semi Permanent Hair Dyes To Switch Up Your Look
1 of 8
Bleach London, Tangerine Dream, £6.50
With nearly a decade's worth of experience as the first salon with a focus on colour rather than cut, Bleach London's salon-quality colour can be replicated at home. We love this punchy orange that can can be applied and worn as a hot tangerine, or left to fade to an equally flattering peachy pastel orange.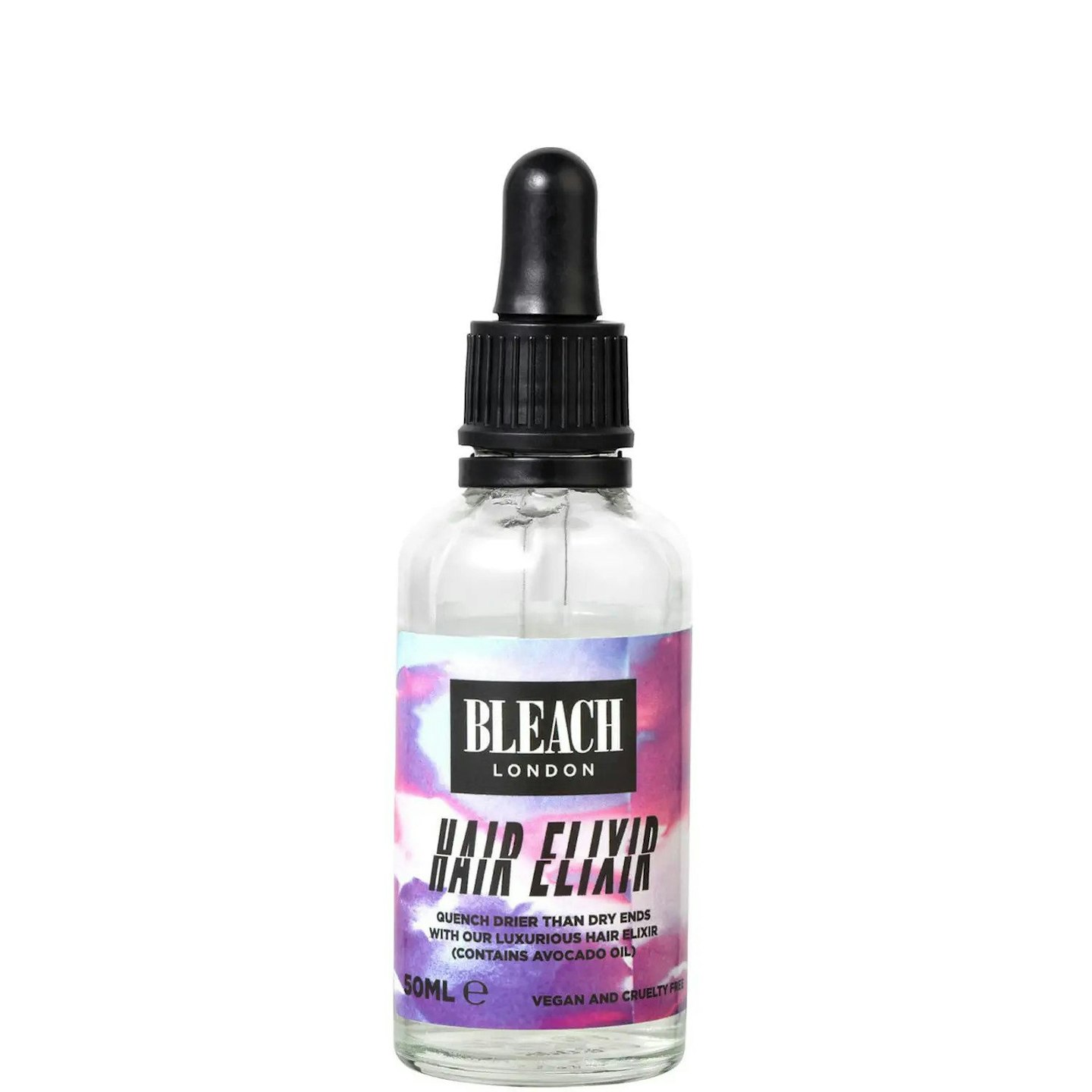 2 of 8
Bleach London, Hair Elixir, £6
Even semi permanent coloured hair needs looking after, and this avocado oil-based serum will quench dry ends and impart shine without weighing hair down, stripping colour or leaving residue.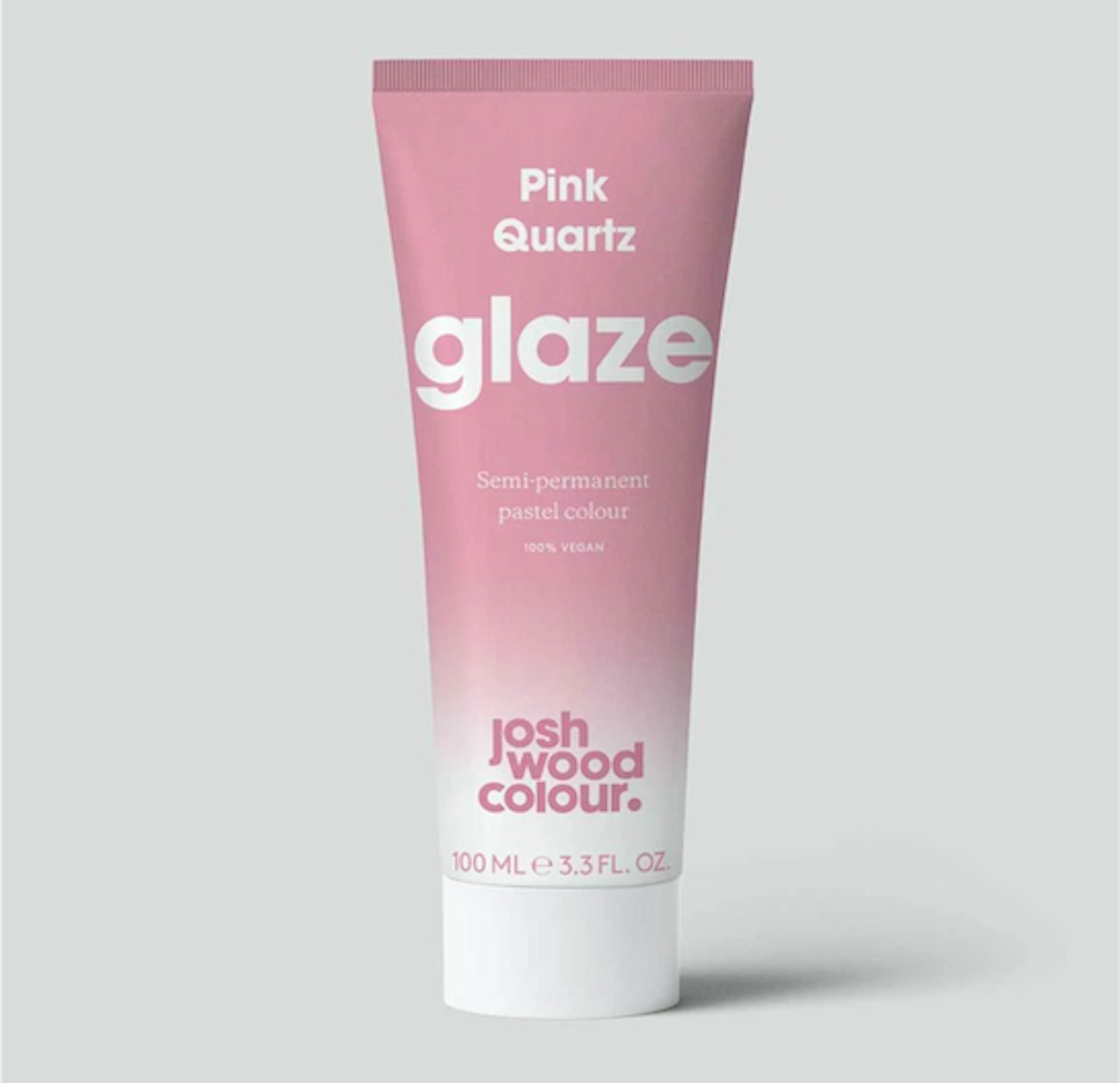 3 of 8
Josh Wood Colour, Pink Quartz Hair Glaze, £19
Formulated to last up to 3-5 washes, Josh Wood's Hair Glaze range is ammonia free, vegan and full of Shea Butter and Pequi Oil to nourish as it colours. Pink Quartz Glaze is a pastel with subtle violet undertones ideal for dip dyed ends or an all over wash.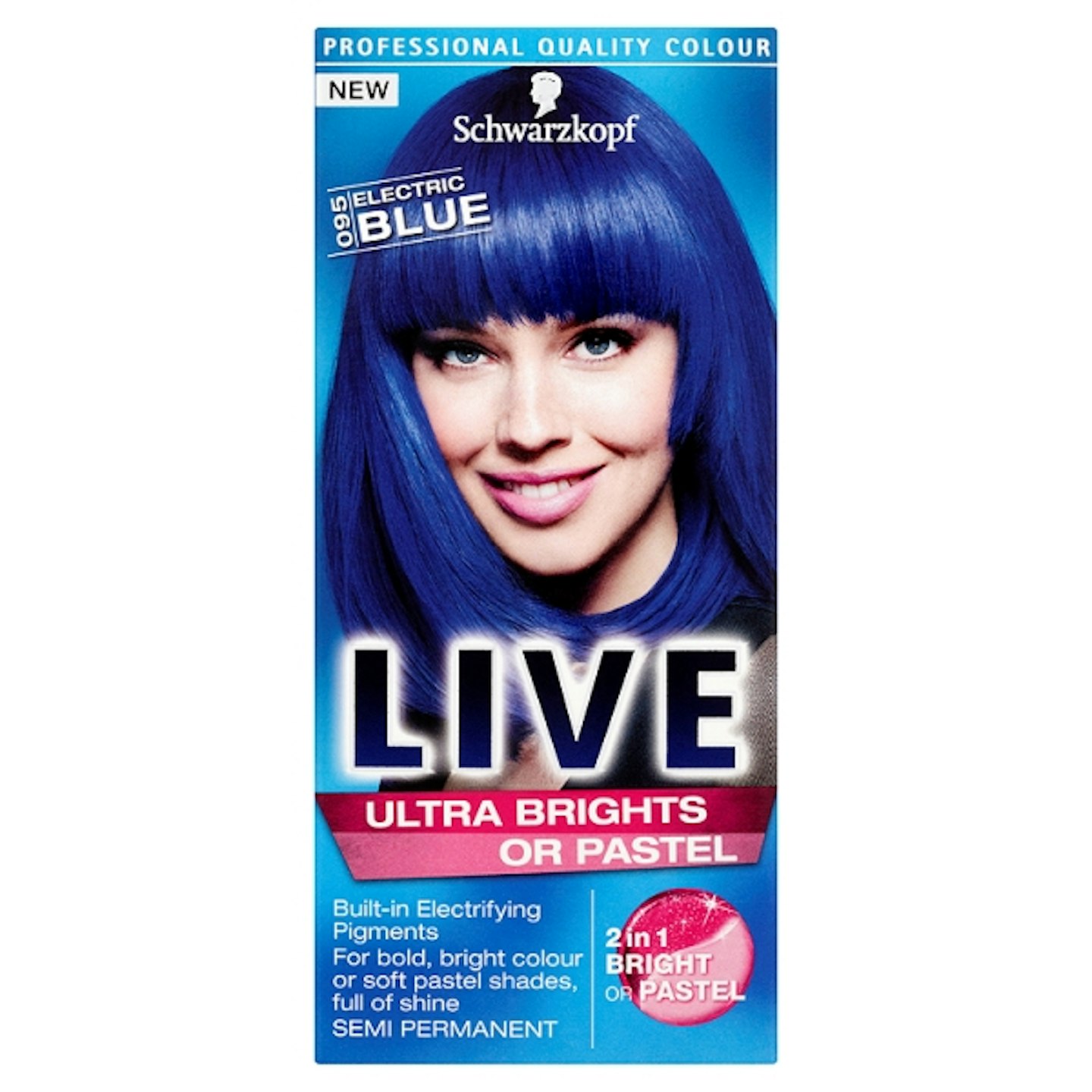 4 of 8
Schwarzkopf LIVE Electric Blue 095 Semi-Permanent Hair Dye, £5.79
Depending on your natural hair colour, the Schwarzkopf Live colours can pack an intense, vibrant punch. Light blondes can expect an Electric blue and lighter brunettes an inkier navy. You can even go pastel by mixing the colour cream with the conditioner included!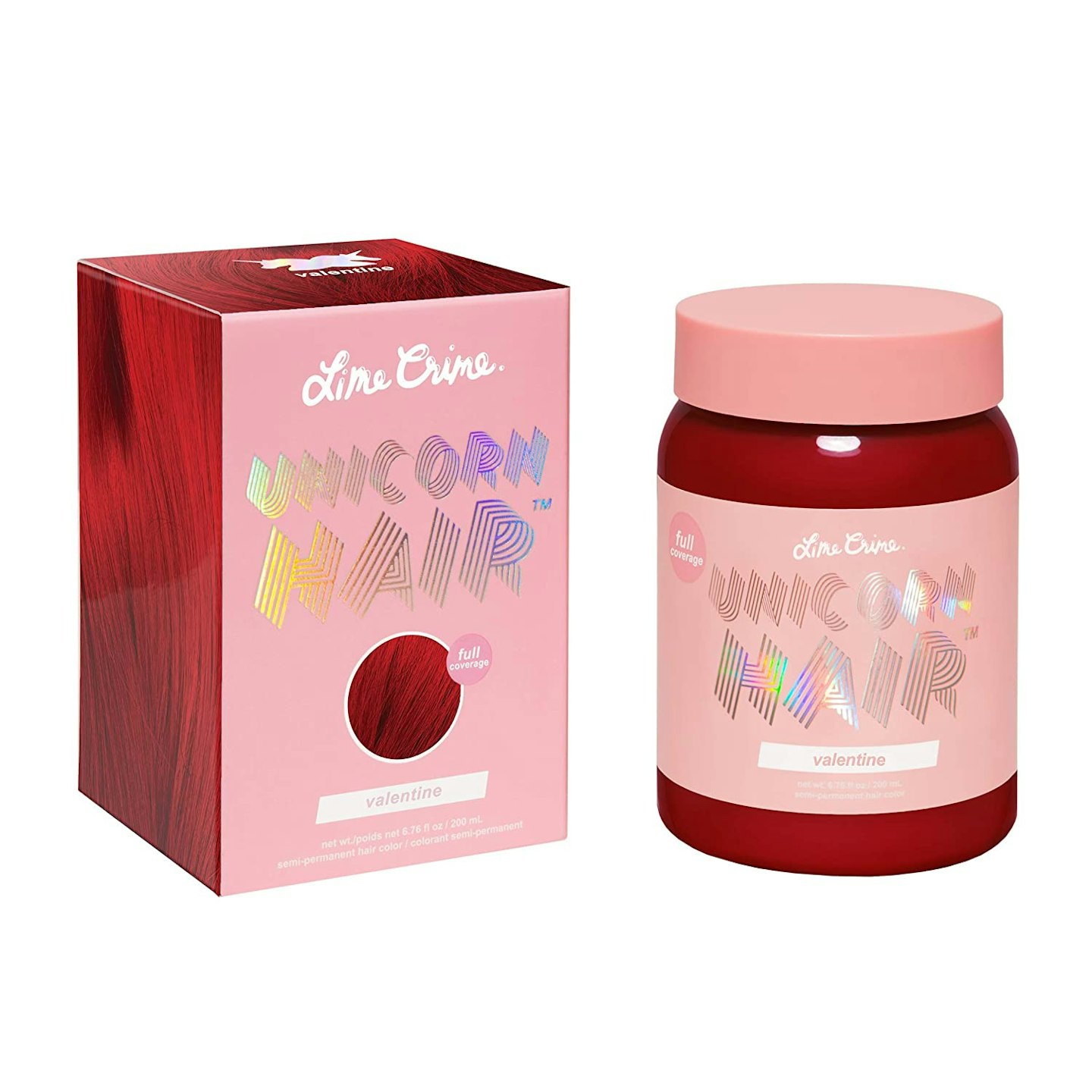 5 of 8
Lime Crime Unicorn Hair Semi-Permanent Hair Colour, £14.50
The ultimate fantasy hair colour, Lime Crime's Unicorn Hair is a range of full coverage, conditioning dyes in high intensity, rainbow shades. Valentine is a cherry red a la Gigi Hadid that works on even naturally dark brunette. The best part? the formula is also vegan and cruelty-free.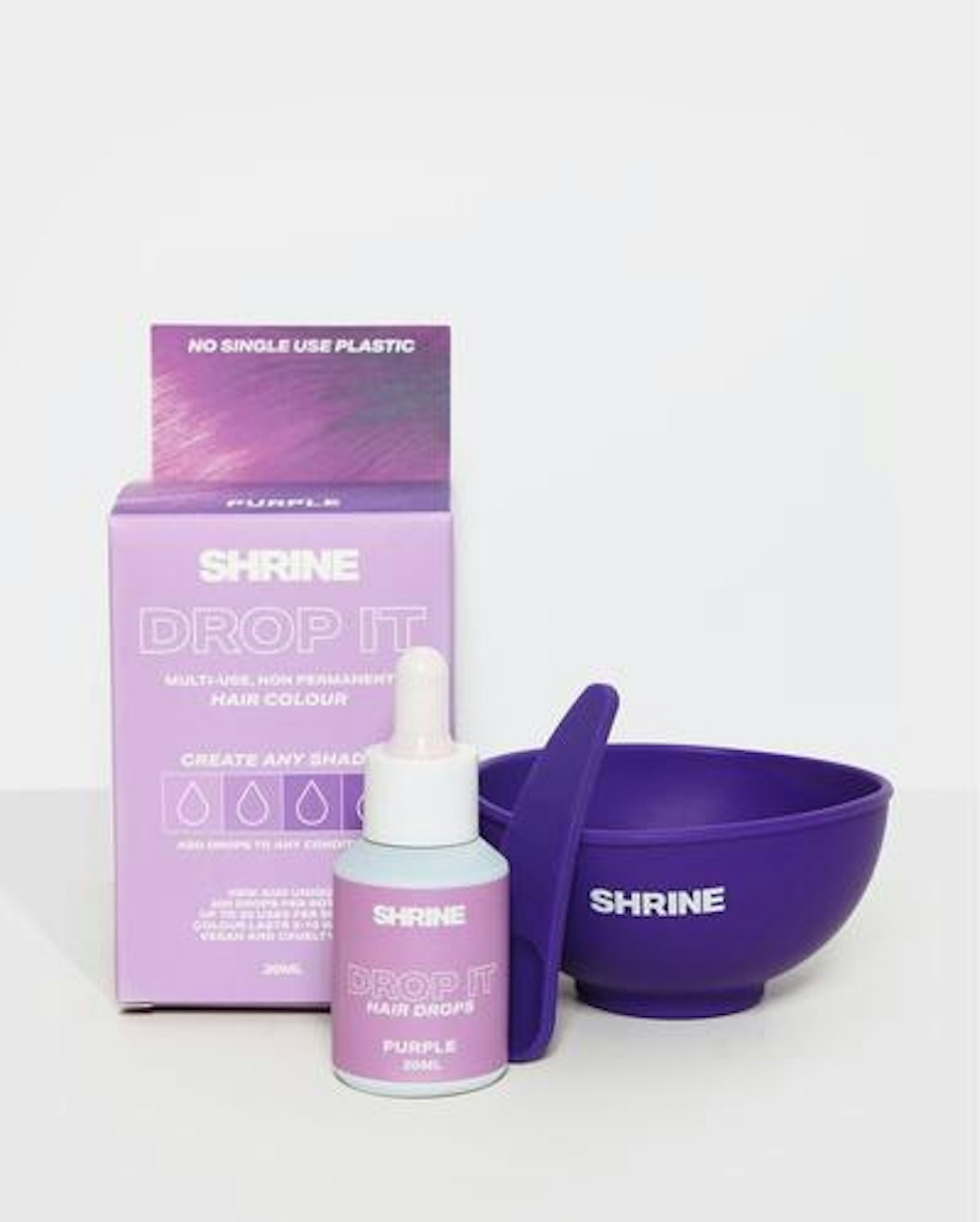 6 of 8
SHRINE Drop It Hair Colourant Purple, £12.99
Shrine's colour drops are totally bespoke, meaning you can mix your very own shade. Simply add drops to your own conditioner and apply to damp hair, 6 drops will add a lilac hue to blondes, all the way up to 30 drops for a bold blackberry on brunettes.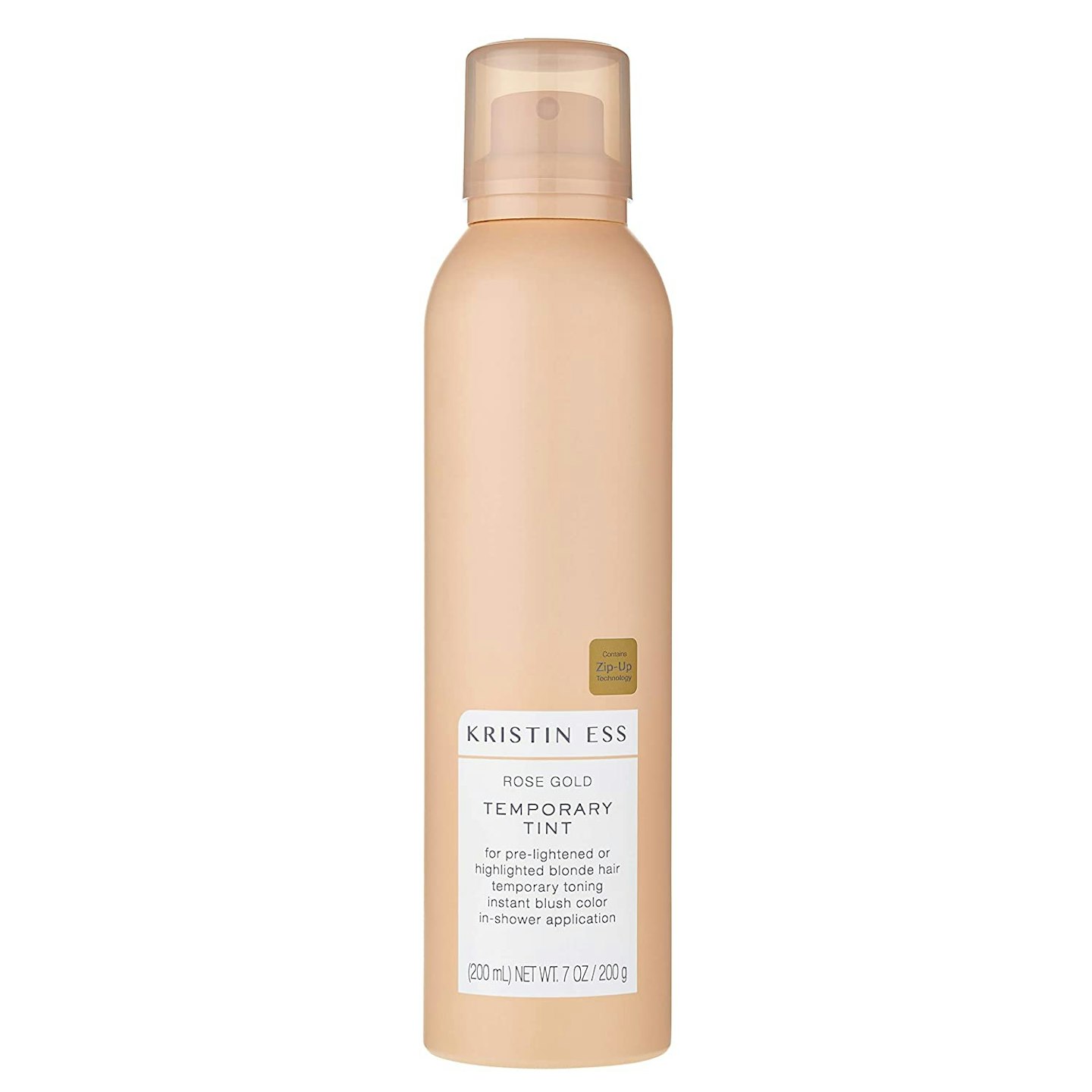 7 of 8
Kristin Ess Rose Gold Temporary Tint, £11
Hair dye novices, this in-shower watercolor is for you. Sprayed onto wet hair in the shower and simply rinse out for no fuss no mess colour at home. The intensity is also up to you, on towel-dried hair colour is a vibrant rose gold, and on wet hair the spray leaves a subtle tone and that rinses out faster in 1 to 3 washes.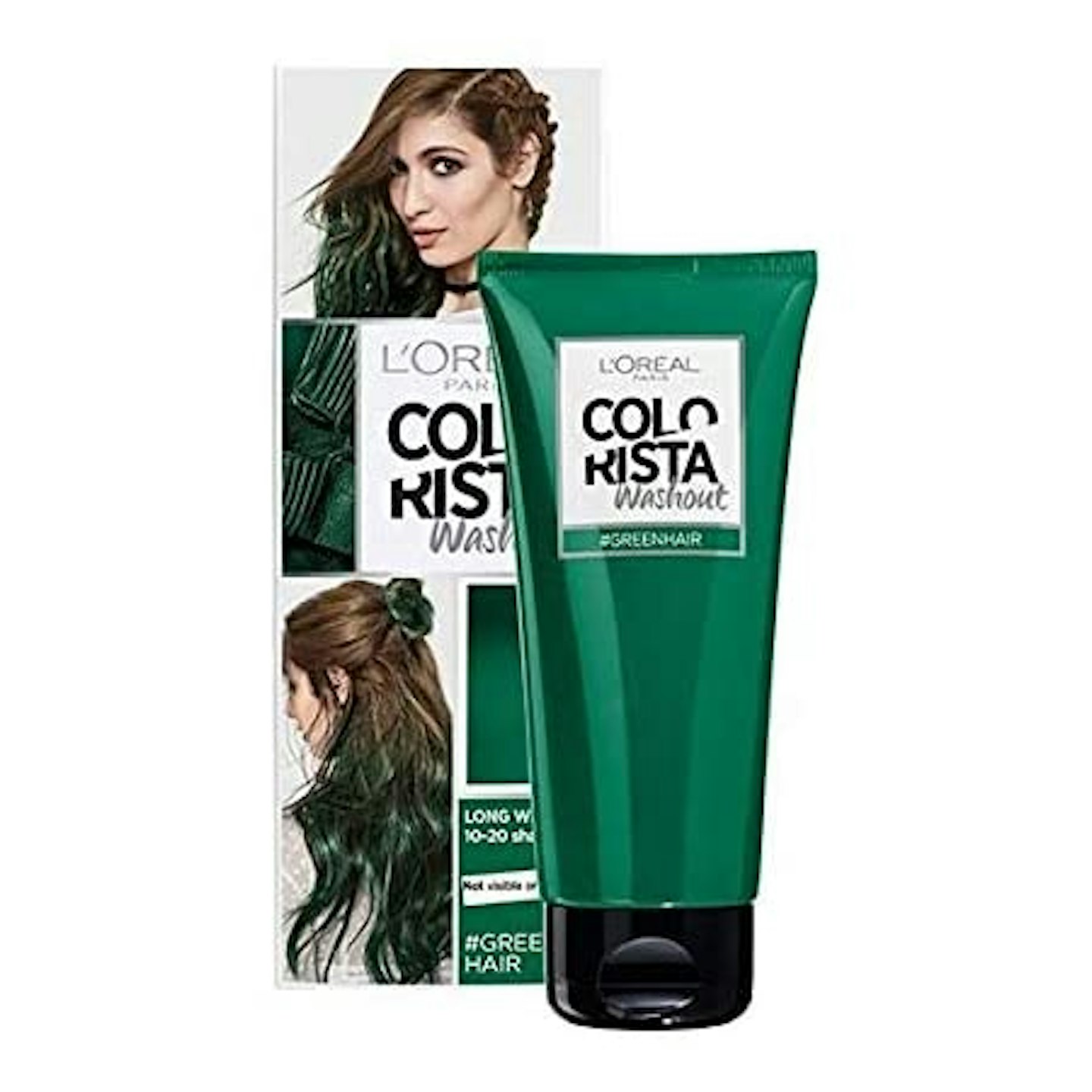 8 of 8
L'Oreal Paris Colorista Washout Green Semi-Permanent Hair Dye, £6.48
L'Oreal Paris Colorista Washout colours have a creamy, hair mask base designed to condition while gently colouring. The fade is gradual, usually over 1-2 weeks, and even works on dark brunette tones. Happy colouring!
How to prevent staining in the first place
The quickest and easiest option to get hair dye off your skin is...well to prevent it from happening in the first place. Sorry, we know that's a bit of an annoying suggestion but if you're planning on dyeing your hair, we've got some handy tips to avoid staining your skin.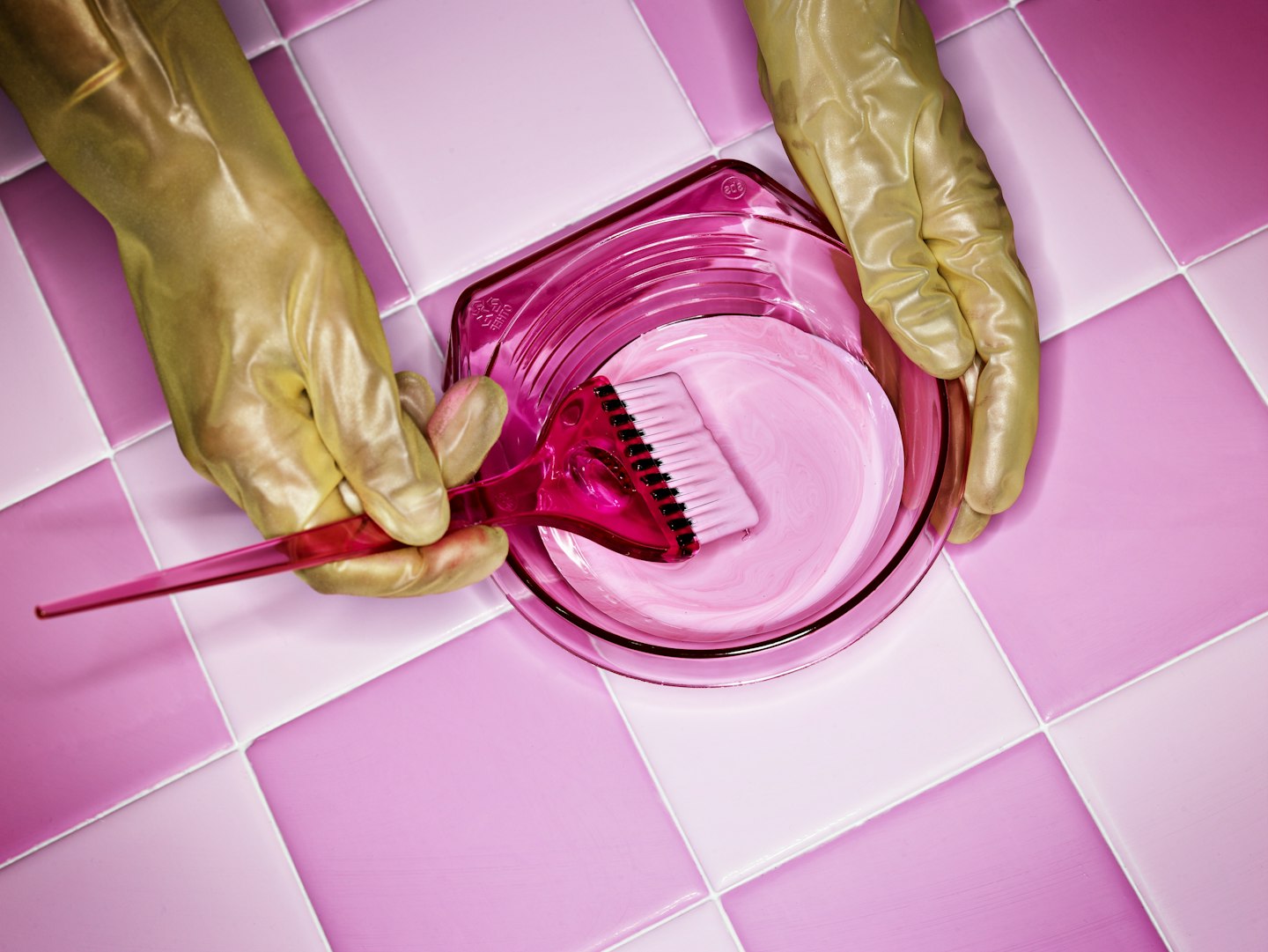 Firstly, make sure you wear gloves.
You can also protect skin with an occlusive skincare product before any dye is used. Whichever product you chose, be it petroleum jelly or coconut oil, apply it to areas that are likely to get stained, such as your scalp, neck and ears.
Be extra cautious when using darker dyes as stains from these can be harder to remove.
Also ensure to wipe off any drips with a damp towel to prevent the stain from setting. This applies to whether you're dyeing yourself or getting it done by a professional at a salon.