Deciding your next hair colour can be difficult, so choosing the best dark hair dye is so important. If you're in the mood to transform yourself into a brunette, we're here to make it super easy, pinpointing the best at-home hair dyes that will give you a salon-ready finish, minus the expense.
If you're looking to experiment with a new, darker hairstyle at home, you want to trust that you'll be left with a professional finish. That said, if you're looking for a dark hair dye and you feel like a black hair dye will be too extreme, you might find that a lighter brunette shade will leave you with a more natural finish.
If you're feeling a change-up but don't feel as experimental as using a purple hair dye, choosing the best dark hair dye will leave you feeling like a new person. Celebs like Kim Kardashian, Demi Lovato and TOWIE's Clelia Theodorou have previously rocked the darkest of dark hair, and it's a trend that's here to stay. Honestly, look how soft and shiny her hair is? Complete GOALS.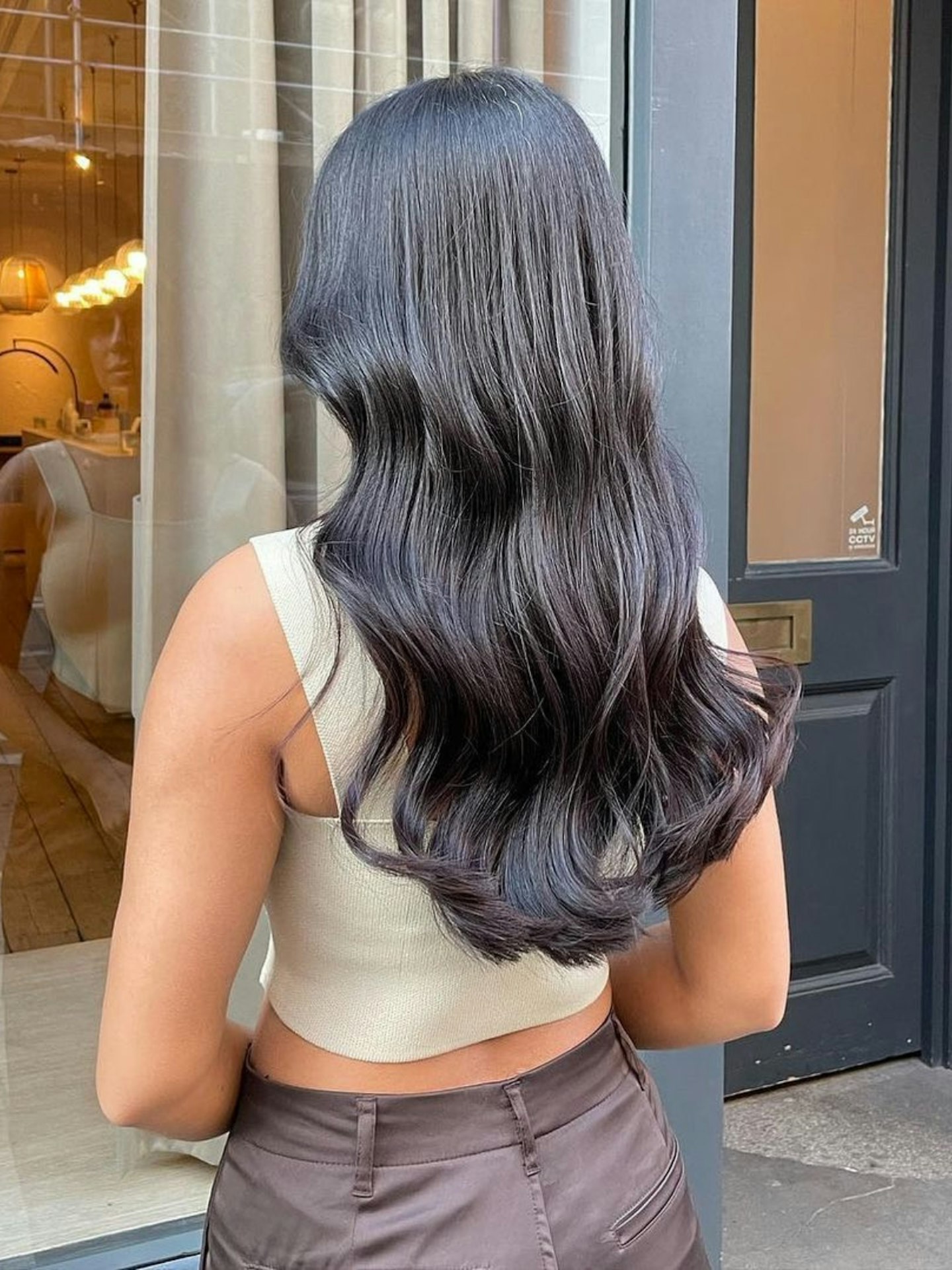 In a rush? Here's our best dark hair dye at a glance:
Editor's choice: Garnier Nutrisse Permanent Hair Dye (£8) - But now on LookFantastic
Best natural dark hair dye: L'Oréal Paris Préférence Infinia Hair Dye (£11.99) - But now on LookFantastic
Best foam dark hair dye: John Frieda Precision Foam Colour (£9.99) - Buy now on Boots
Keep scrolling to shop the best dark hair dyes to leave you looking like you've just stepped out of a salon:
SHOP: The best hair dye for dark hair
As always, if you're going to dye your hair using a new dye, make sure you do a patch test on your skin to ensure total safety with your new 'do.
Editor's choice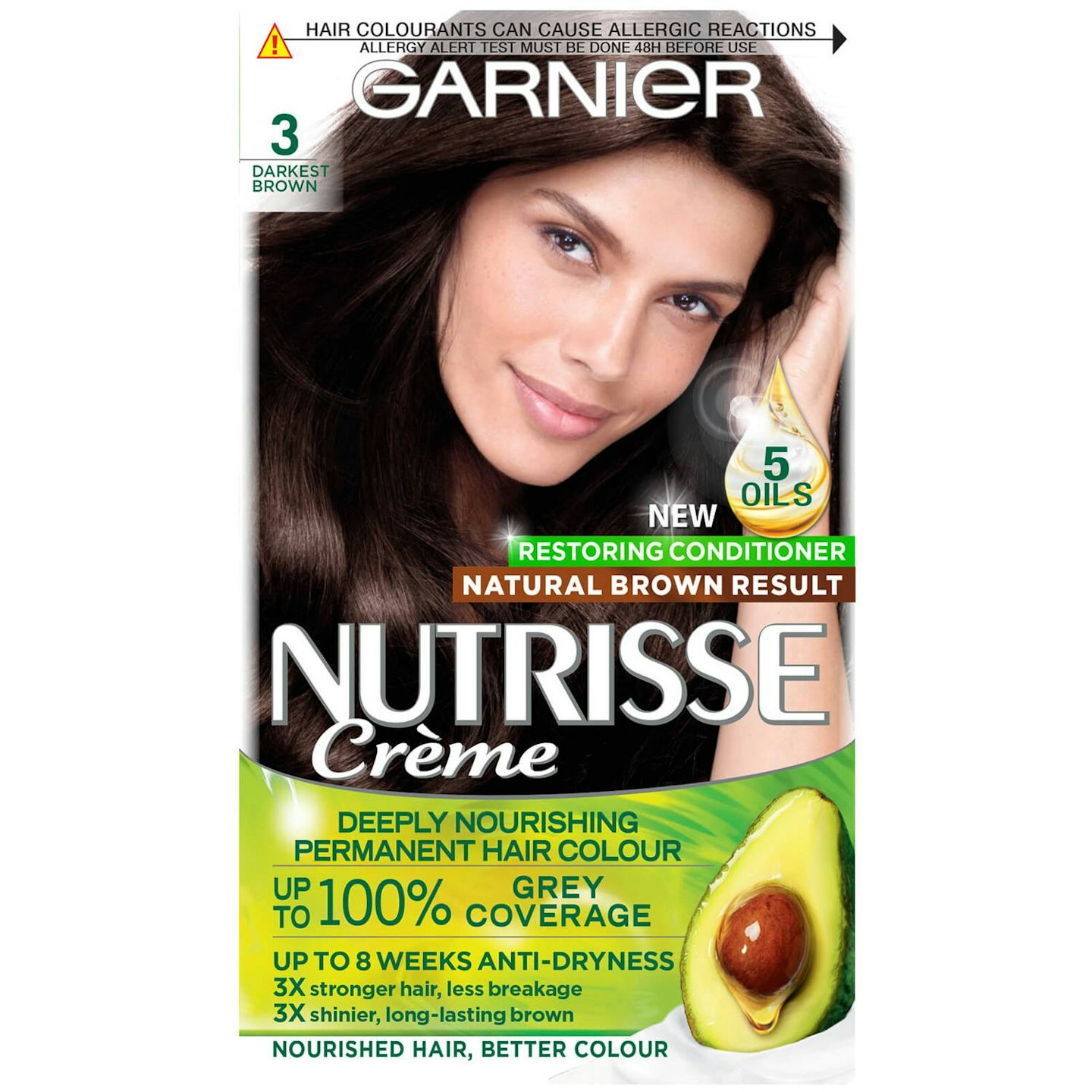 LOOKFANTASTIC
Description
If you're fond of your hair dye, you're likely to have come across Garnier before. Its Nutrisse
Pros
Nice fragrance
Tackles dryness
Cons
May not last as long as others
Best natural dark hair dye
LOOKFANTASTIC
Description
Say hello to this L'Oréal Paris Preference Infinia dye, which boasts a formula with "colour
Pros
Colour enriching
Contains flower oils
Cons
Thicker hair may require two boxes
Best foam dark hair dye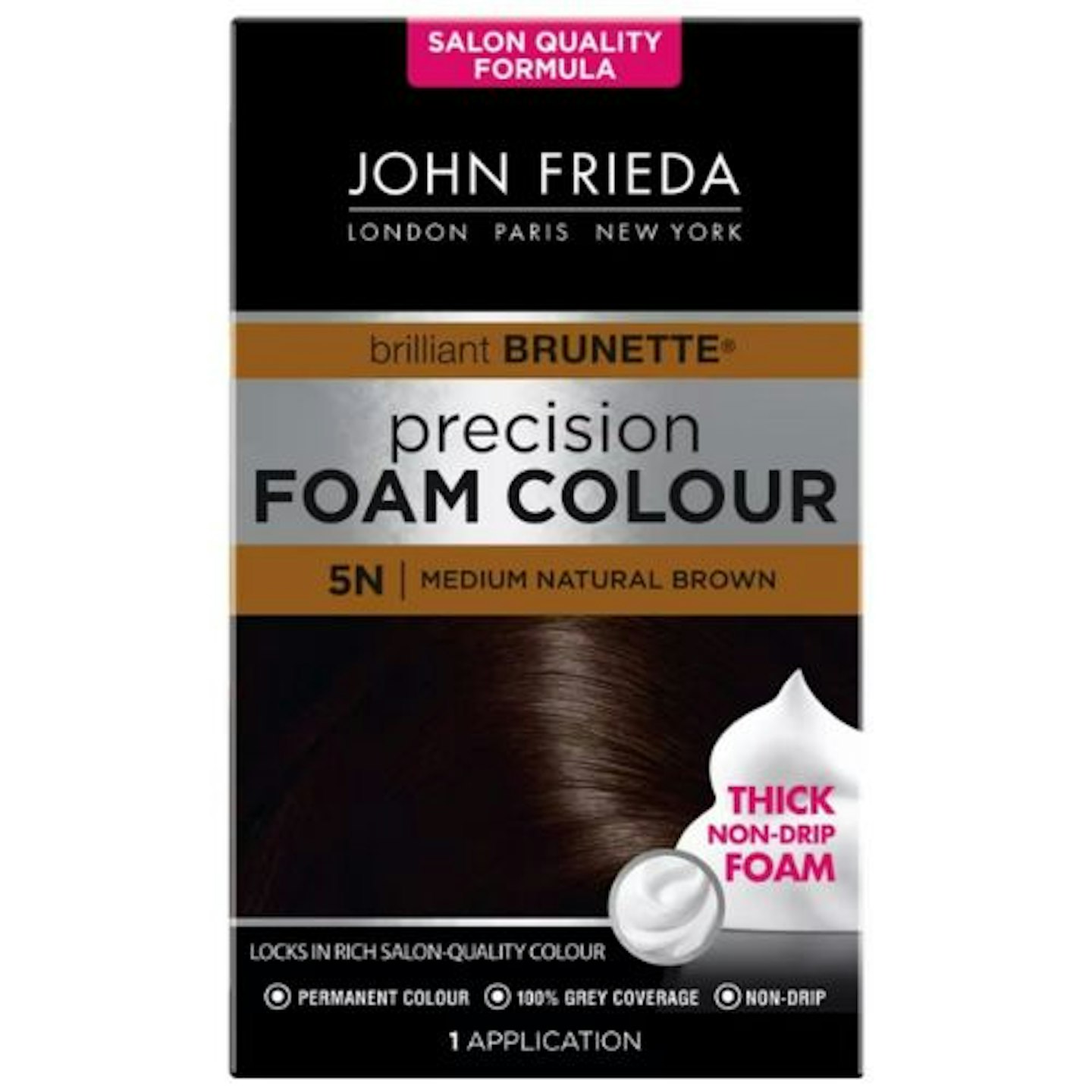 John Frieda
Description
John Frieda is a legend in the hair world, and this is our choice of the top foam dark hair dyes
Pros
Easy application
Quick results
Cons
Stronger smell than others
Best dark hair dye to splash out on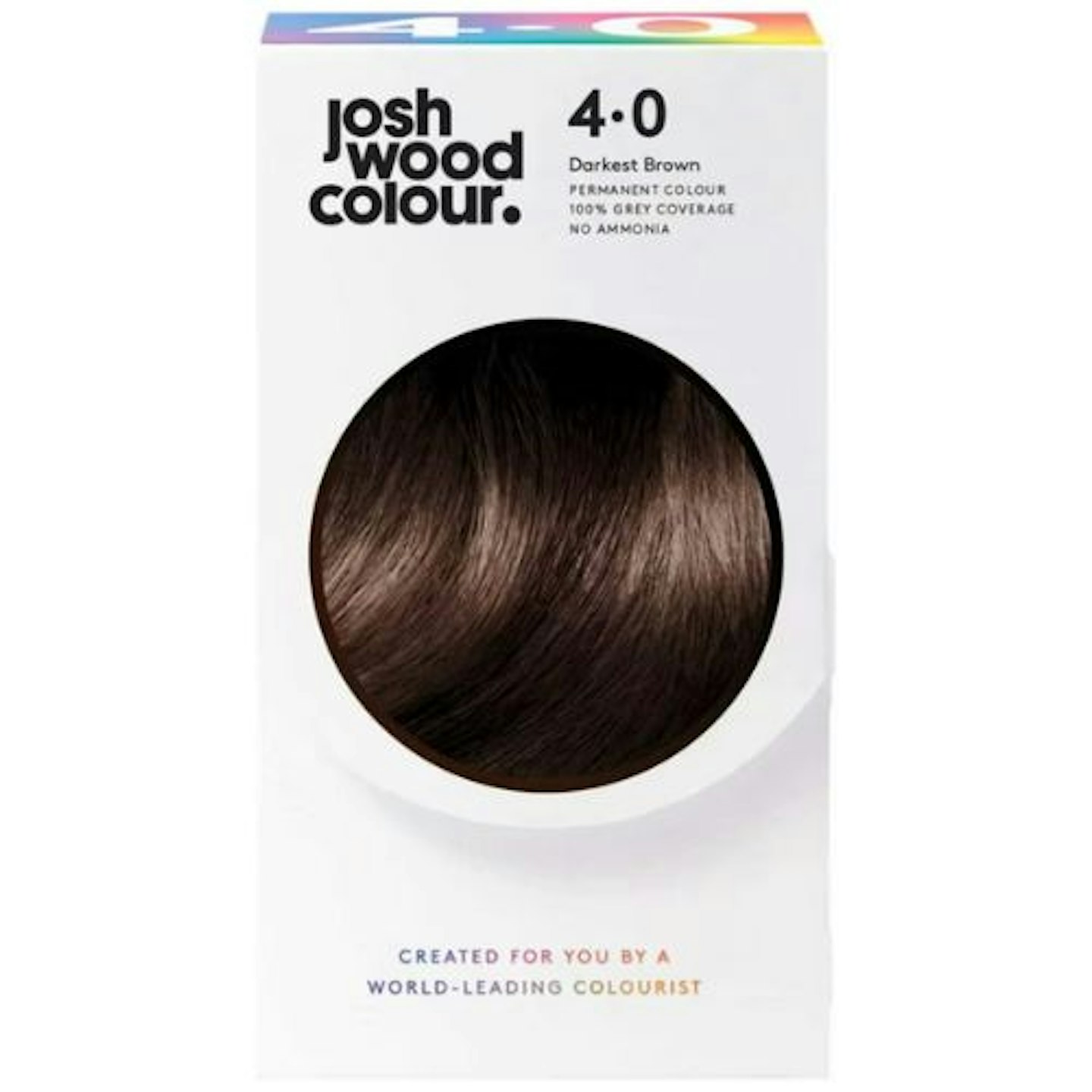 Josh Wood
Description
A slightly more expensive hair dye, this Josh Wood hair colour is perfect if you're looking for
Pros
Comes with a stain remover wipe
Higher quality product
Best trusted dark hair dye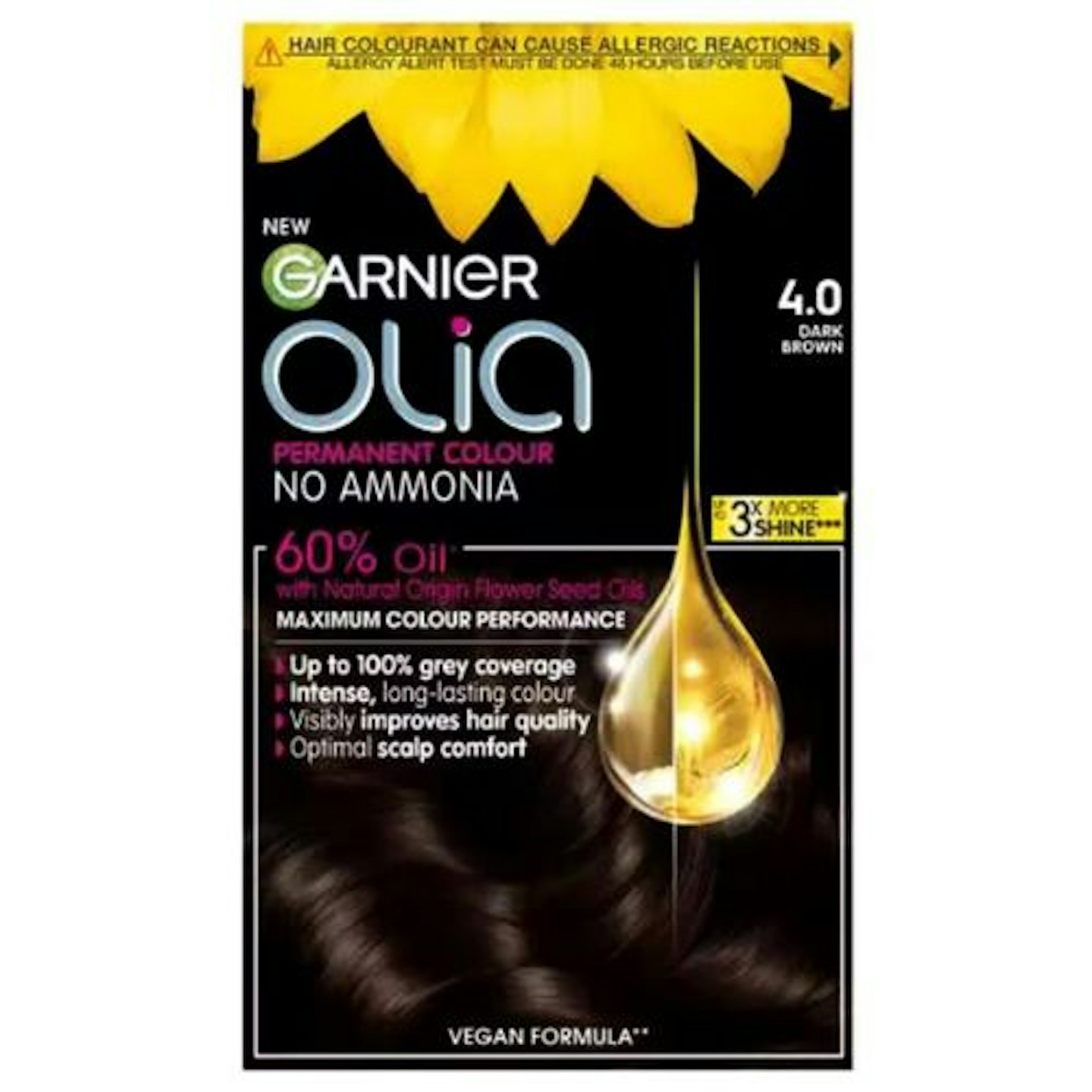 Garnier
Description
Another Garnier option, this Garnier Olia hair dye is a classic in the haircare world. With a
Pros
Ammonia free
Non-drip formula
Cons
Fades quicker than others
Best creme dark hair dye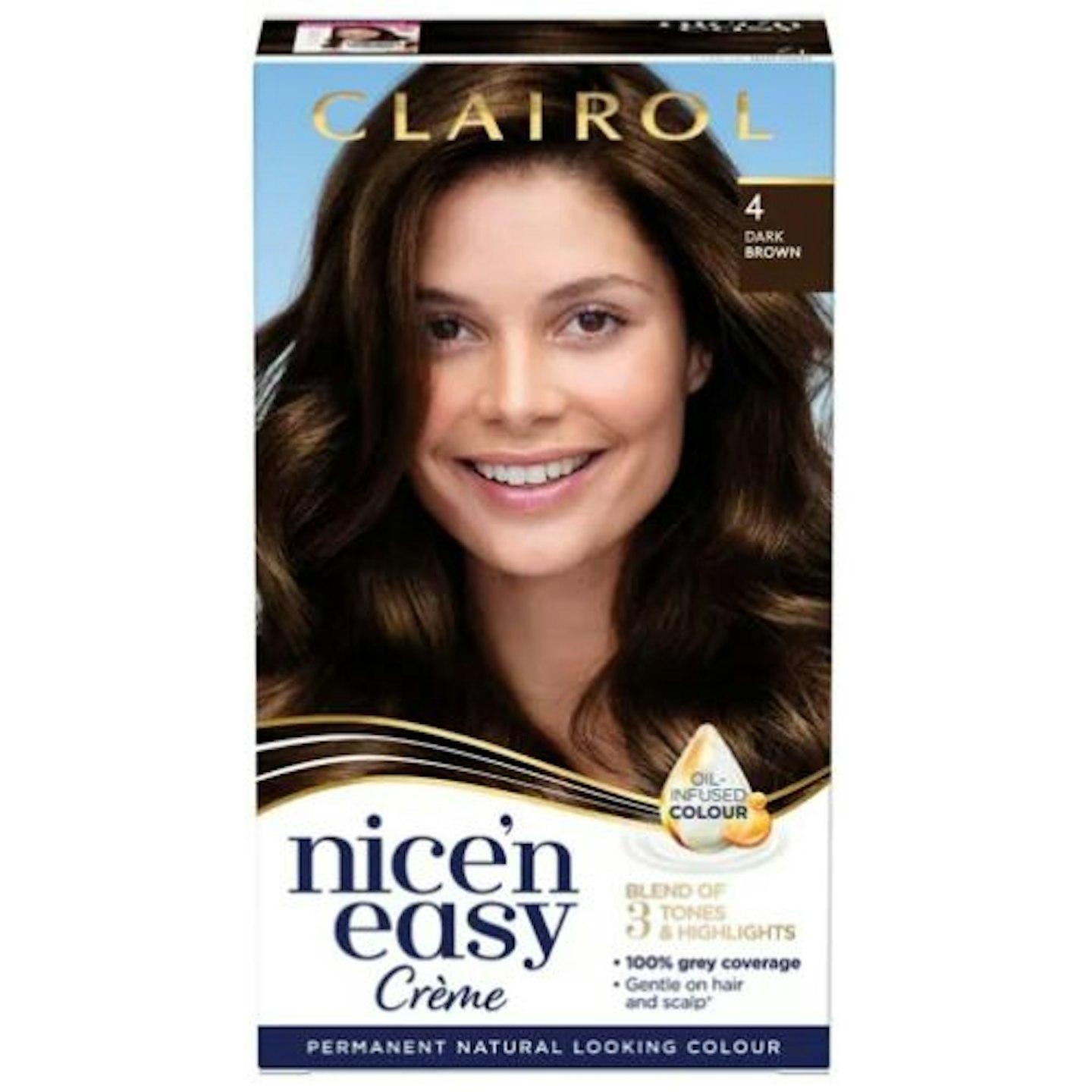 Boots
Description
If you're looking for a dark hair dye that has a creamier formula, then the Clairol Nice' n Easy
Pros
Built-in conditioner
Suitable for sensitive skin
Cons
Not as good quality as some others
Best vibrant dark hair dye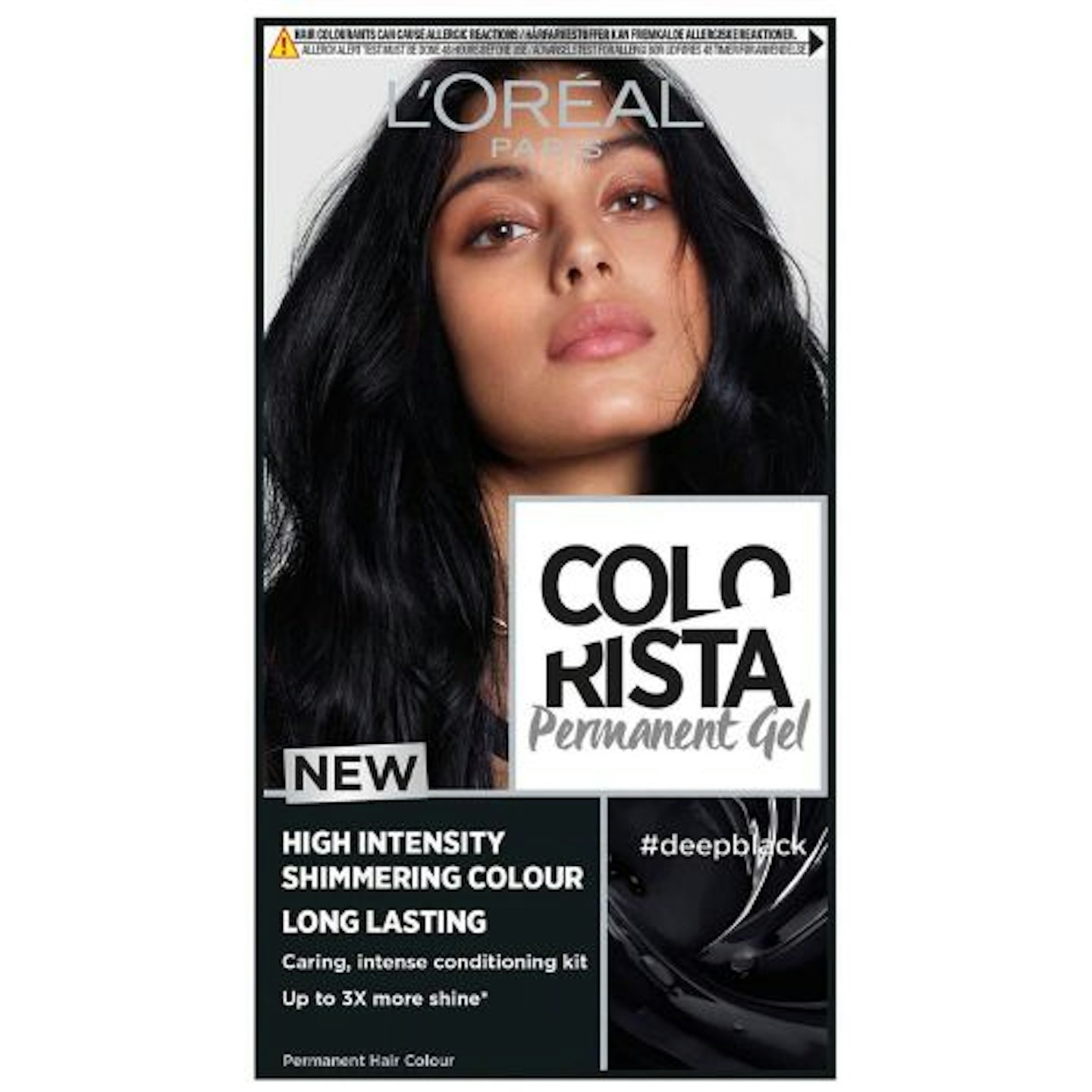 L'Oréal Paris
Description
If you're looking for a vibrant dark mocha hair dye to use, this L'Oréal Colorista gel is a great
Pros
Vibrant colour pays off
High shine on hair
Cons
May not show on darker hair tones as well
What is the best hair dye for dark hair?
There are loads of choices on the market for hair dye, so it's no surprise it can be pretty overwhelming to know which dye to go for. We thought about all the things that are important when it comes down to choosing a dye, and here's what we found:
Permanent or semi-permanent: Are you willing to take the plunge permanently? If not, you can always choose a semi-permanent dye that will wash out over a few washes. Dark hair is pretty hard to wash out, so always be aware of that, even when choosing a semi-permanent dye.
Think about the application: There are a variety of applicators in different dyes when you buy them, whether you want an easy foam, an all-round applicator or even a head wrap to pull out certain strands of hair.
Be prepared for the outcome: Chances are, if this is your first time dying your hair, it may not come out exactly how you expect. It all depends on if your hair has been dyed before, how precise you are in your application and how big a change you're going. Take it easy and be patient with your dye.
How to look after brown hair: You'll be forgiven if you think going brunette is much more low maintenance than going blonde or red (which both need regular work to keep the colour fresh), but you can still do the most to look after your brunette locks, including using hair toners, oils and masks.
What's the best way to maintain your hair dye?
We know how important it is that your glossy locks continue to look fresh after you've dyed your hair. Choosing the right shampoo and conditioner will help to prolong the vibrancy of your colour.
We recommend choosing a colour-safe shampoo and conditioner to keep your colour looking rich and your hair feeling hydrated. This is equally important regardless of whether you have dark hair or recently experimented with some silver hair dye.
How can you get hair dye off your skin?
Even if you wear gloves, sometimes you can find your skin gets stained from applying hair dye. Check out this quick, easy method to get hair dye out of your skin.
Caitlin Casey is a Senior Beauty & Fashion Products Writer for heat, Closer, and Grazia. She covers shopping, women's lifestyle, popular culture as well as all things trending.