So you've broken up with your S/O, and you're looking to make a drastic transformation with the best hair dye, one or two red hair dyes to make it feel a little bit better? Only joking...kind of. Either way, if you're here off the back of a heartbreak or you just want to freshen up your locks with a dye as bright as Dianne Buswell's, then we've got you covered. Here are the best red hair dyes you can shop right now.
If hair health is super important to you and you still want your hair to grow perfectly silky and smooth, then you might want to look at an ammonia-free dye like L'Oréal's Casting Creme Gloss. This just means they're longer-lasting but still gentle on your strands - and we can all do with that.
If you don't have the dough for expensive hair treatments, don't worry. After dying your natural hair - and even if you're looking for hair dye for dark hair - make sure to treat your hair with plenty of hair masks and leave-in treatments.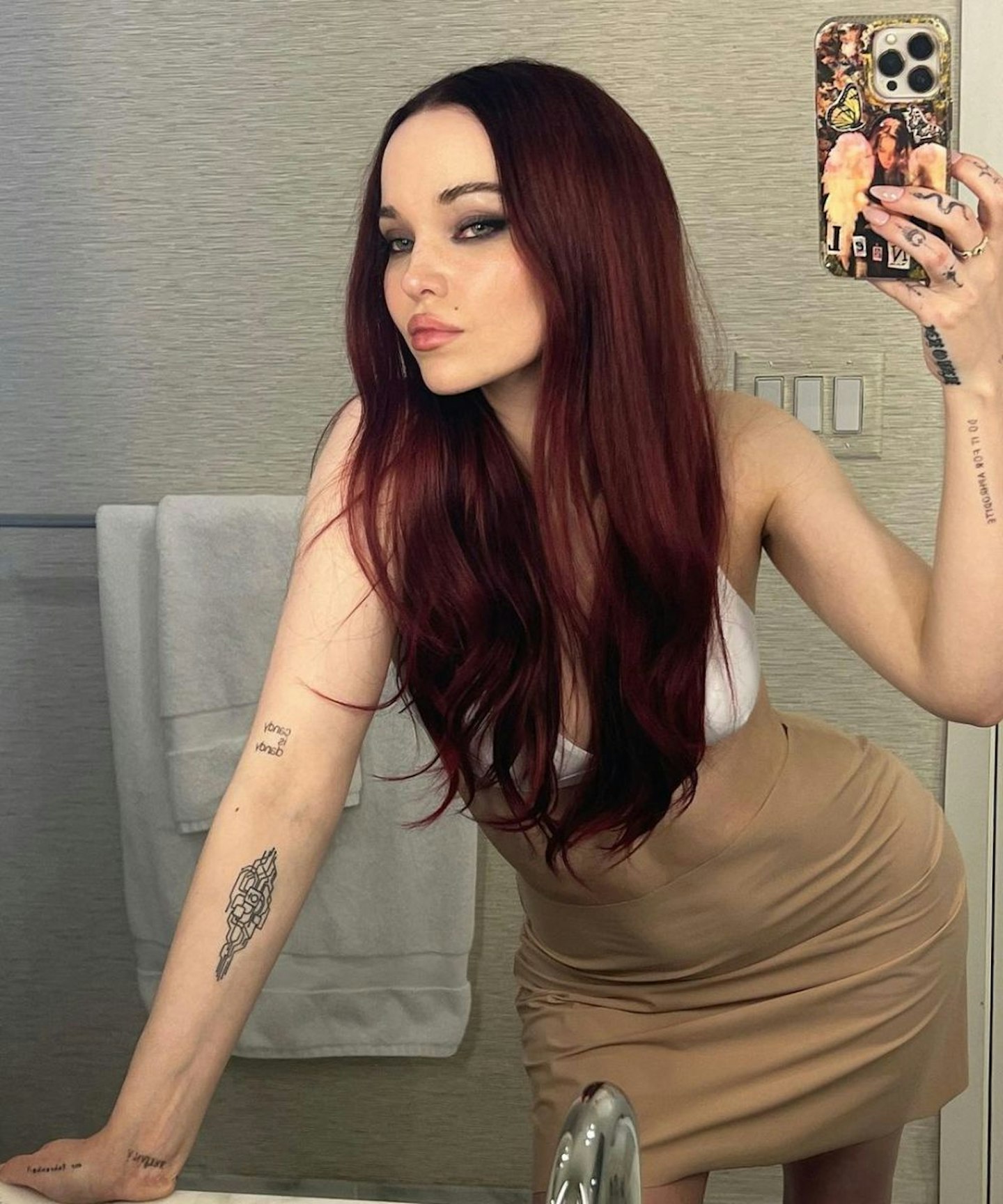 The best red hair dyes to shop at a glance:
Best red hair dye for dark hair: L'Oreal Paris Preference Vivids, £8.99 - Buy on Boots
Best red hair dye for a multi-tonal shade: Garnier Nutrisse Ultra Color, £7.59 - Buy on Amazon
Best cool red hair dye: Schwarzkopf LIVE Permanent Hair Dye, £5.50 - Buy on Boots
On the flip side, if you already use clip-in extensions, you might not care so much about your virgin hair. It's all about your personal preference, and you shouldn't rush into any permanent dye decisions (that's what semi-permanent hair dye is for). So, without further ado, these are the best red hair dyes, both permanent and semi-permanent, for your perusal...
SHOP: The best red hair dye to buy online UK 2023
Best red hair dye for dark hair
Description
L'Oréal Colorista red hair dye is our top pick for dark hair, and it's permanent, too, so that you
Pros
Intense colour even on dark hair
The post-colour conditioner helps to maintain the hair's natural moisture
Cons
Be careful sleeping on white pillowcases
Best for a multi-tonal shade
Description
If you're looking for a red hair dye that'll reflect the light and show shine and shadows to
Pros
Works on dark hair in a deep-red hue
Gives hair a high-shine effect
Cons
Intense colour is only guaranteed for up to eight weeks
Best cool, dark red hair dye
Description
If you're not after a see-your-hair-from-across-the-street colour, then this is the subtle hue for
Pros
Maintains hair shine
Successfully blurs away grey hairs
Cons
Not as long-lasting as some of its competitors
Best semi-permanent red hair dye
Description
This offering from Manic Panic is our top pick for a semi-permanent hair dye. It doesn't require a
Pros
Resealable jar
Vegan and cruelty-free formula
Up to six weeks of colour (if you follow the brand's care instructions)
Cons
Works better on light or bleached hair
Best natural red hair dye
Description
We have it on good authority that this is the hair dye Stacey Dooley uses (she is on the box,
Pros
Blends three tones for natural-looking high and low lights
Smooths out grey hairs
Cons
Better for light hair, turns darker hair more auburn than golden
Best bright red hair dye
Description
Semi-permanent dyes are great for those weeks when you fancy being a louder version of yourself,
Pros
It's cruelty-free and vegan
Lasts two to three dyes per bottle (on long hair)
Cons
Some reviews claim it works better on bleached hair for a really vibrant shade
Best berry red hair dye
Description
So, you're a bit of a scaredy cat? Only joking. But, seriously, if you don't want to take the
Pros
No harsh chemicals
No nasty smells
Cons
Colour not as long-lasting on already damaged hair
Best red hair dye for beginners
Description
This hair dye from Schwarzkopf is the perfect fix for someone who's not very experienced and just
Pros
Easy to apply
Perfect if you want something short-term
Cons
Has a more vibrant effect on bleached hair
Best red hair dye for a minimal fade
Description
If you're worried about your punchy red hair fading to pink after several washes, then you need to
Pros
Vegan and cruelty-free
Conditioning, rather than stripping
Cons
Better for lighter hair, not as strong on dark hair
What should I look out for when buying red hair dye?
This may sound obvious, but for starters, you need to decide whether you want a permanent or semi-permanent 'do. Are you certain this is the colour you want to sport over the next couple of months. Or do you just want a temporary 'break over'? And, as we've already mentioned, you need to factor how much you value your hair's health into your permanent vs. semi-permanent dye decision.
Next up, which tone should you go for? Well, obviously, you being the decision maker here, you can choose whatever colour you so desire. That being said, here's our advice:
If your skin has warm undertones, then keep an eye out for coppery reds.
If your skin has cool undertones, try to look for red dyes with bluey hues. For example, a burgundy or purply red.
And, the third option, if your skin has rather neutral tones, well, the world is your oyster, so get experimenting!
What colour can I dye my hair?
Taking the plunge with a permanent red hair dye can be scary, to say the least. But you can always have a go with a semi-permanent dye first. Once you're happy with your colour, you can commit to the permanent a few months down the line.
From silver hair dye to black hair dye to even orange hair dyes (hey, if Olivia Bowen can rock it, so can you), there's quite the array of box dyes to choose from. But, chances are, if you've landed on this page, you've probably got your heart set on a certain rouge-y shade already...
Whether you're looking for a bright red hair dye or a dark red hair dye, worry not because there will be an option for you. But you should also look out for which dyes are best for your hair long term.
Is red hair dye damaging?
Annoyingly, the answer to this question is...it depends. Essentially, the thing about dying hair that can be damaging is using peroxide to strip away your natural colour.
When it comes to using a red dye, if you're a natural platinum blonde, you probably won't need to lighten your hair before you start. So, in this instance, it's likely that the darker red dye won't significantly harm your hair.
By contrast, if you're a natural brunette, you might want to lighten your hair using a blonde hair dye or bleach. Use this before you start the dying process to maximise your chances of achieving a vibrant red. In this case, your hair will probably be in a much weaker condition before you even apply your dye, thus increasing the possibility of damage.
But remember to check the ingredients on a dye before you use it, as some/most permanent dyes use peroxide.
The solution? Semi-permanent dye. Again, always check the product's ingredients list, but generally, semi-permanent dyes are peroxide-free. This does mean they might not be as effective, but it's a worthwhile factor to consider when picking your dye.
Is red hair high maintenance?
In short, yes, but there are ways to extend your colour's life.
Prolong your first post-dye wash for as long as possible and minimise your hair washing long-term. Yep, Manic Panic advises its customers to use dry shampoo as much as possible to avoid washing colour from the hair's cuticle.
If you can bare it, try washing your hair in cold water (when you do wash it) to avoid further swelling of the hair cuticle. Also, use baby shampoo; it's neutral (neither acidic nor alkaline) and will help minimise loss of colour. Even better, you can alternate this with shampoo for red hair to keep your tones as fiery as possible.
If you're sick of your red hair and want to move on from your red-head era, using a colour-stripping shampoo can work wonders.
What red hair dye do the celebrities use?
Chatting to heatworld as part of their Self-Care Sunday series, Strictly Come Dancing dancer Dianne Buswell revealed that she actually achieves her incredible crimson locks AT HOME.
She said, "In terms of colour, it's actually not as high maintenance as everyone thinks!" Gasp. Tell us more.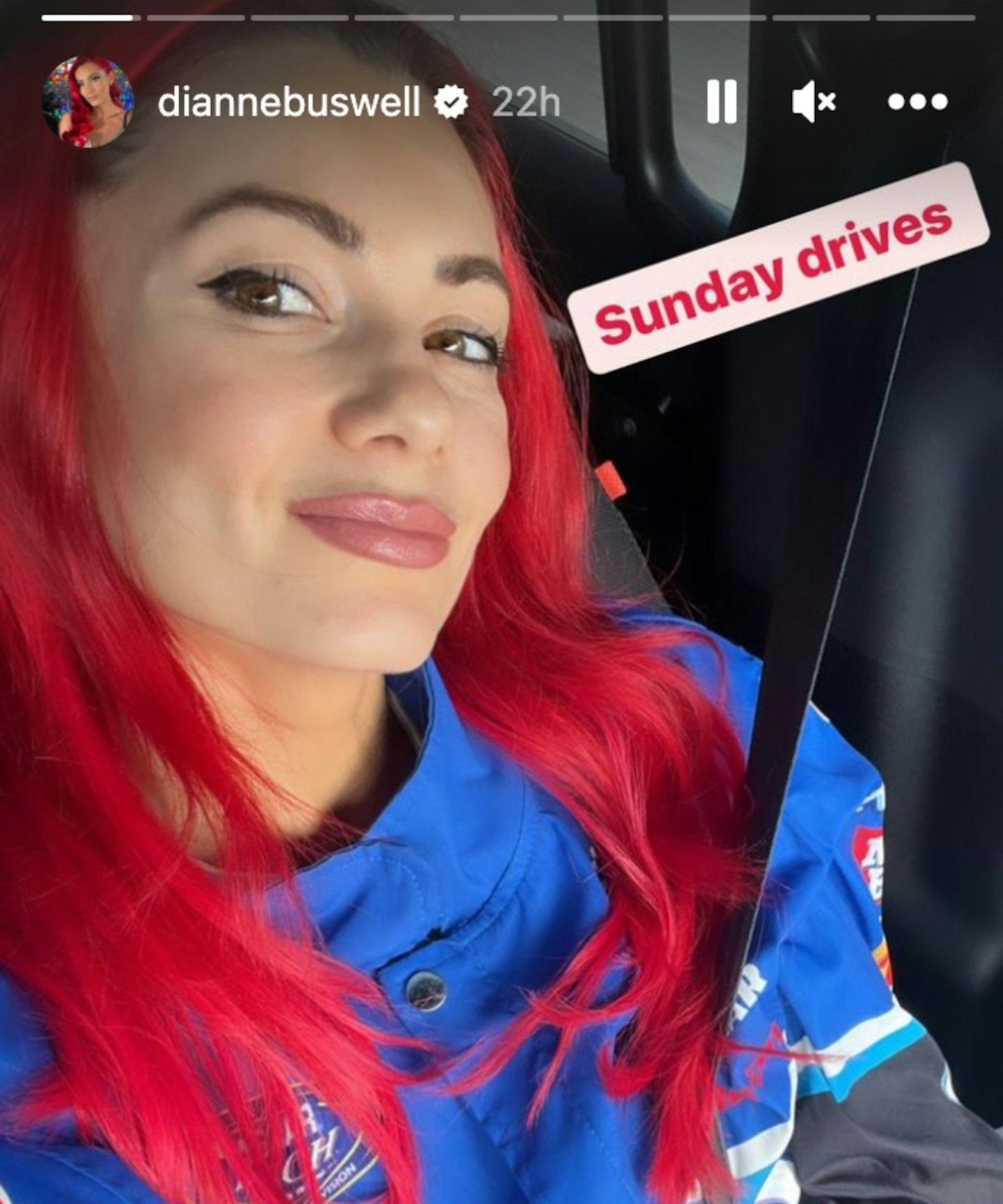 She continued, "I found a colour that I put on my roots, and it's the L'Oréal Professionnel Majirel Mix Permanent Hair Colour. I just put that on my roots myself, I don't need to bleach anything. I just put the colour straight on and then rinse it off, and it's red."
We love this product because it's for professional use in salons up and down the UK. Therefore, you know it's going to do a fantastic job. At just under £15, you can save yourself heap loads of money by doing your hair colouring at home.
And there you have it! Go shop Dianne's bargain hair dye now (before it sells out)...
SHOP: Dianne Buswell's £13.49 professional L'Oréal red hair dye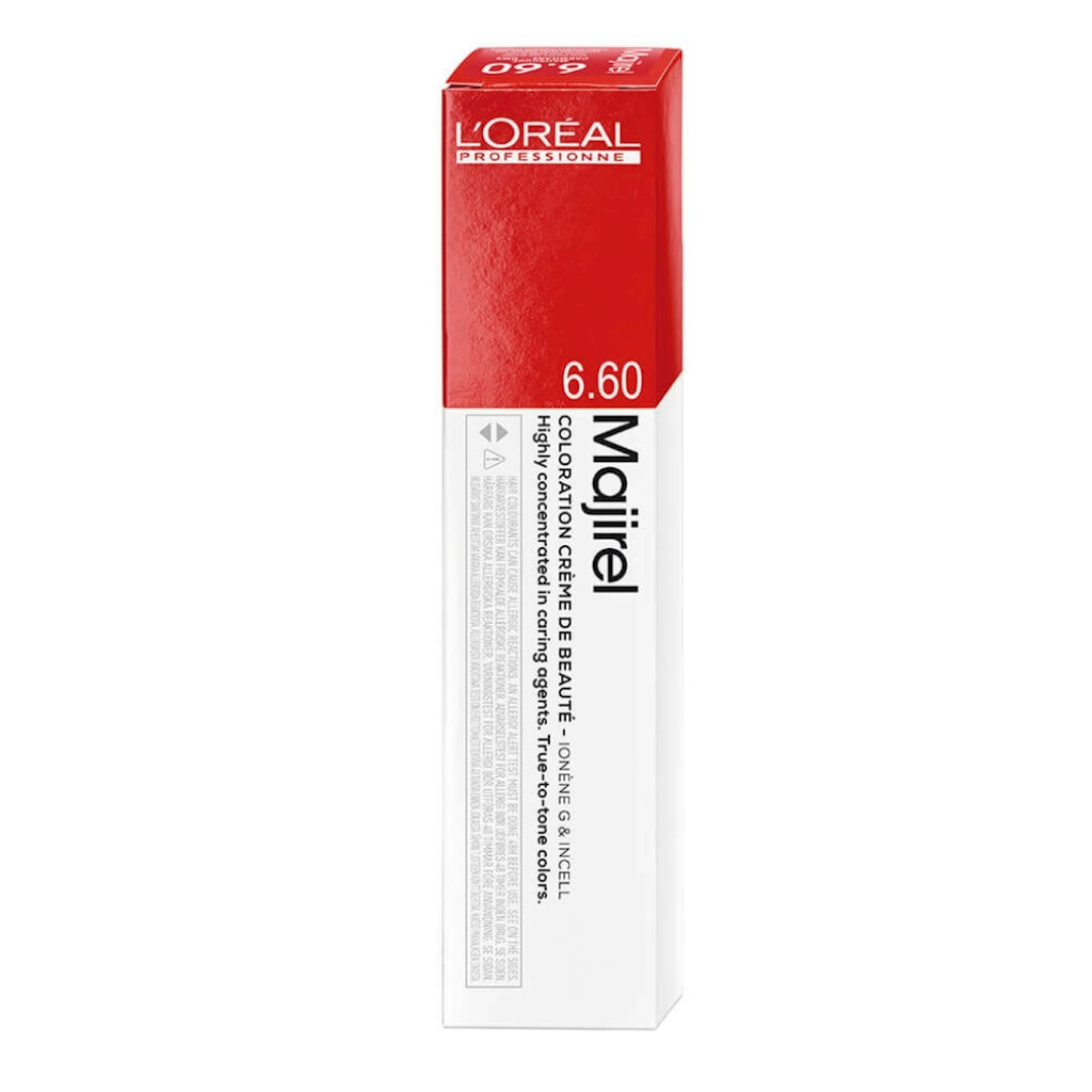 amazon
She finishes off her colouring routine with this: "Then on the ends of my hair, I never actually put colour, I just put this conditioner that has a red tinge to it."
We recommend if you're not a natural redhead, colour the whole head of hair red on your first round, and then follow Dianne's method and use a red-coloured conditioner or hair toner going forward.
Dianne also shared that to protect her hair from constant heat from touring (you gotta get those curls just right for the crowd), she gets a "Great Lengths Keratin Bonds" treatment for her hair. "A lady called Vicky from Larry King does for me. I've been going to her for years now." She continued, "I find that the extensions almost coat around my natural hair, so it gives it that little barrier."
"So that's how I protect my actual natural hair, and actually, underneath, my hair has grown so much from having these bonds, which is amazing. Sometimes people don't even notice now when I have them in and when I don't, so that's definitely a good thing."
Caitlin Casey is a Senior Beauty & Fashion Products Writer for heat, Closer, and Grazia. She covers shopping, women's lifestyle, popular culture as well as all things trending.