If you were on Twitter yesterday, chances are you would have seen Kerry Katona's name cropping up.
The mum of five was trending all day after an explosive chat with Real Housewives of Jersey star (and Celebs Go Dating's Tahlia Storm's mum), Tessa Hartmann on Good Morning Britain. The women had been invited on via video-link to discuss whether padded bikini tops sold and marketed to children, appearing on the British high-street in time for summer, were appropriate.
Now, Kerry's got a fair few memorable morning TV appearances under her belt, but this one will surely go down in the annuls. While Kez railed against what she called the 'sexualising of our daughters', a cool-headed Tessa argued that padded bikini tops were doing no such thing.
"The whole thing is about choice," she said. "It's like anything in the market – if you don't want to buy it, then don't buy it."
But things quickly got heated when Tessa, brought up Kerry's exploits on X-rated subscription site, OnlyFans.
Accusing Kerry of hypocrisy by having her daughters take explicit photos for the site while refusing to let them wear the item in question, she continued, "These are the things that are actually influencing our children.
"Isn't it about being a role model?"
This abrupt change in tactic did not go down well with Kerry, who pointed out that her work on the over 18's site had nothing to do with how she was raising her kids.
Women's sex lives have traditionally been weaponised against in all manner of ways, from rape victims' sexual histories being brought up in courts all over the world over, to, in this case, support the argument that Kerry's opinions on padded bikini tops are void or ill informed.
Because a woman with sexual agency couldn't possibly be a good a parent, could she? A woman who profits from her own body, under her own terms, couldn't possibly make sound decisions on what to dress her kids in, let alone any other aspect of her parenting.
CHECK OUT: Kerry Katona's relationship timeline
Kerry Katona's husbands and boyfriends - where are they now? - slider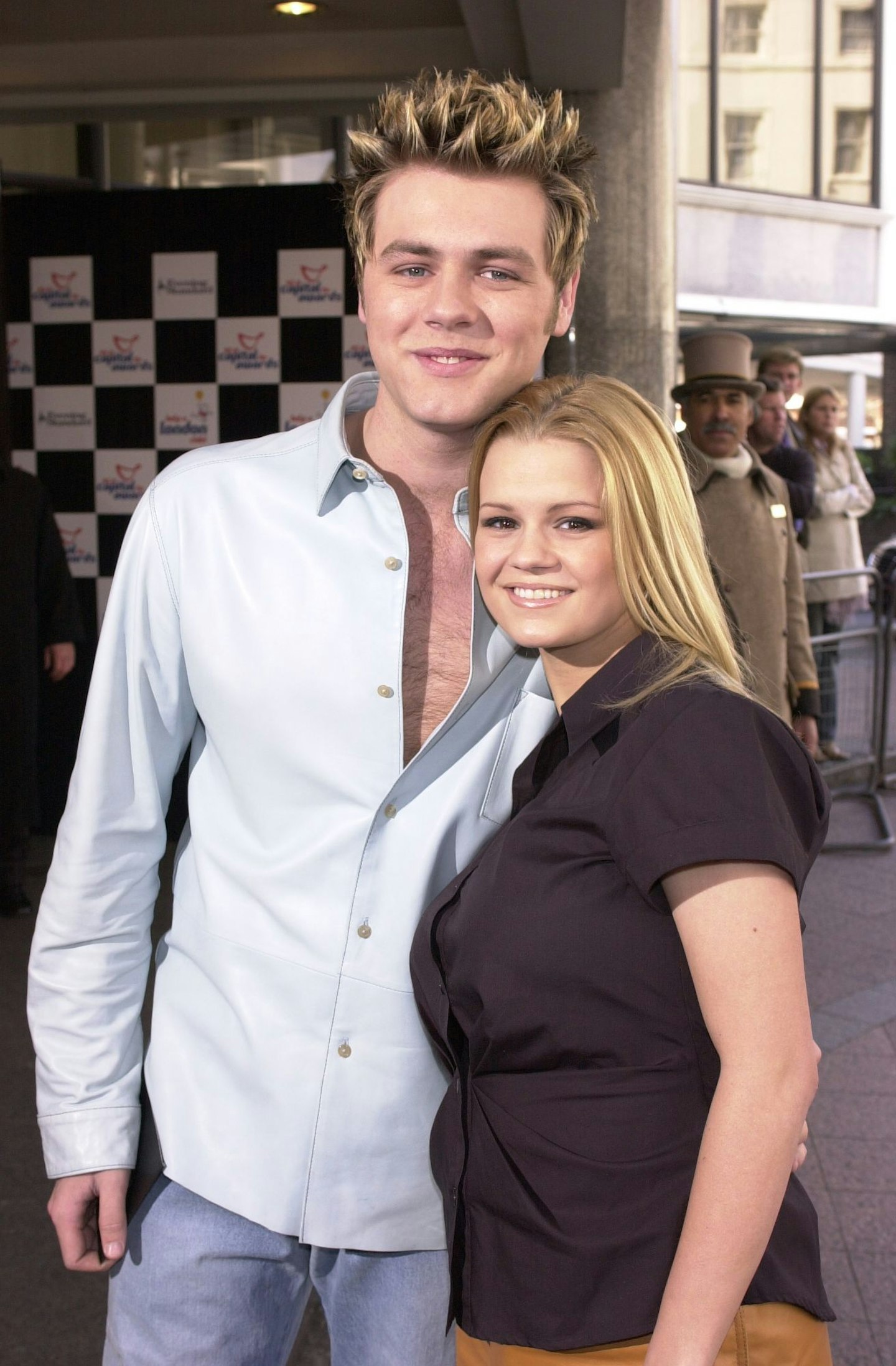 1 of 26
CREDIT: Shutterstock
Kerry Katona and Brian McFadden
Kerry shot to fame in 1999, as 1/3 of pop band Atomic Kitten. It wasn't long before Kerry was swept into her first high-profile relationship – thanks to a well-timed tour with Irish crooners Westlife.During the tour, Kerry met Brian McFadden. Three months later he asked her to marry him.Shortly after he popped the question, Brian was quoted as saying: "Everything I plan, everything I do, revolves around Kerry. When I wake up in the morning, she's the first person I call."I've written a song about her called Fragile Heart. I write songs for Kerry every day, I get so much emotion thinking about her."It wasn't long before Kerry and Brian welcomed their first child: in August 2001, daughter Molly was born.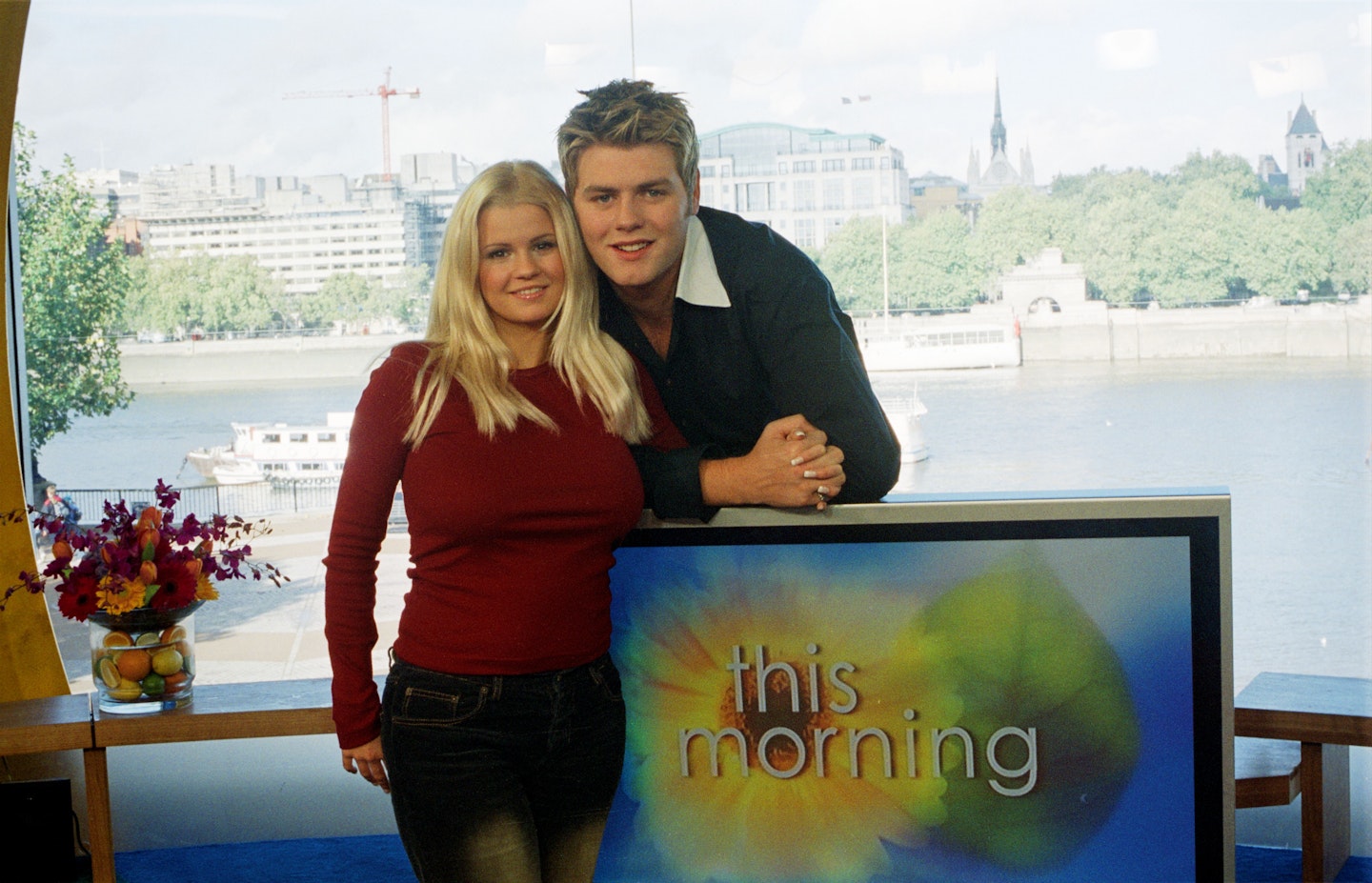 2 of 26
CREDIT: Shutterstock
Kerry Katona and Brian McFadden
They married in the celebrity wedding of the year in 2002, surrounded by friends, family and a collection of the country's biggest celebrities.Just a year after becoming husband and wife, Kerry and Brian's second daughter, Lily-Sue, was born. But a lavish wedding and two babies weren't enough to keep them together.In 2004 they shocked fans with the announcement of their separation, and to say things didn't end amicably would be an understatement.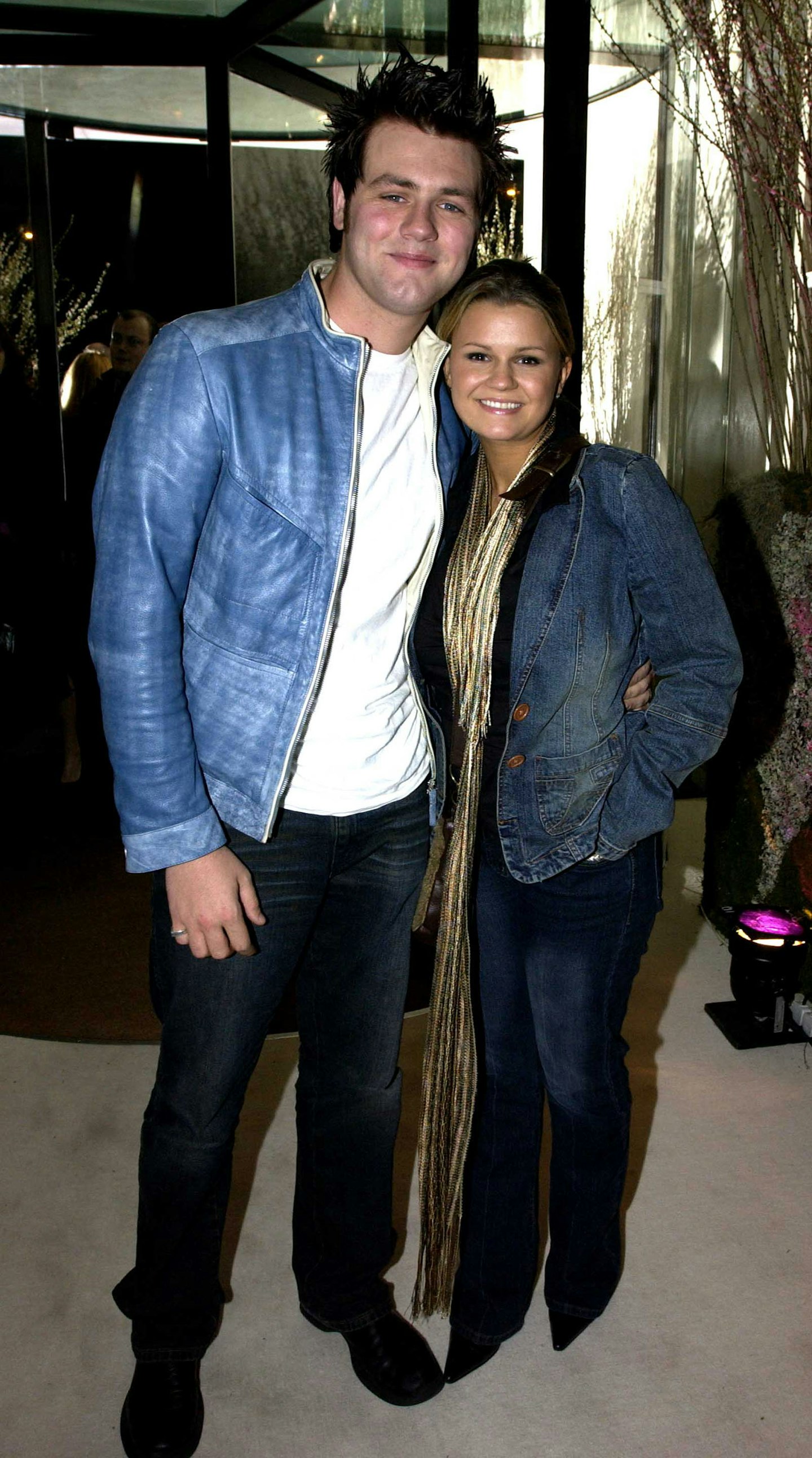 3 of 26
CREDIT: Shutterstock
Kerry Katona and Brian McFadden
They've both since moved on and Brian admitted to The Irish Sun that his relationship with his ex-wife is the best it has ever been. He explained: "We don't speak about everyday stuff but we do work closely with anything to do with our kids, the same as most separated parents it's always about the kids."Our relationship is the best it has ever been. There are no fights or arguments, it's all good now. It's taken a long time to get there but I'm glad it's like that."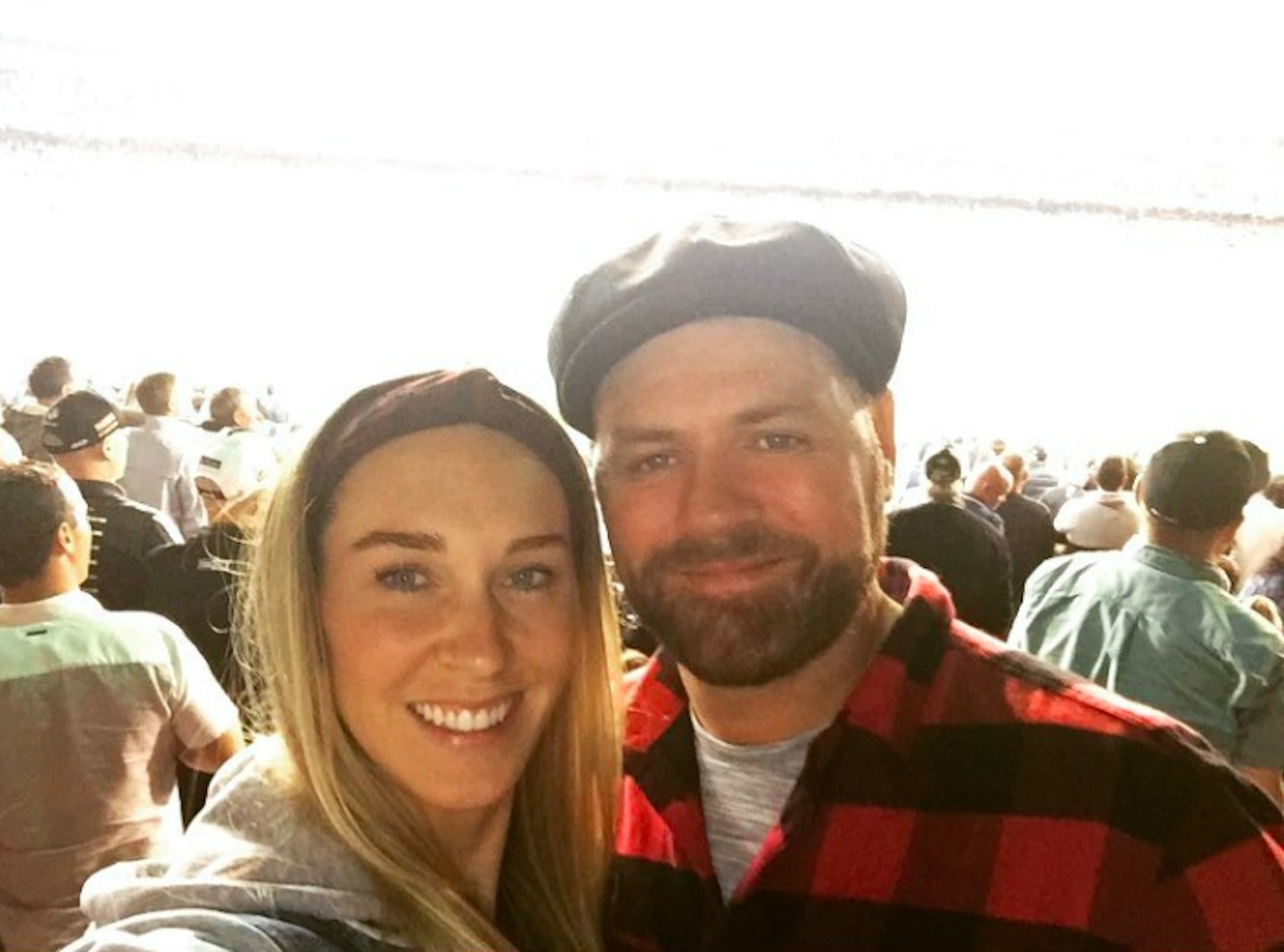 4 of 26
CREDIT: Instagram / brianmcfadden123
Brian McFadden now
After splitting with Kerry, Brian went on to date Delta Goodrem for seven years, before marrying Vogue Williams in 2011. It was to last though and years after their divorce, he has now moved on to PE teacher Danielle Parkinson.Things appear to be moving in the right direction because after Kerry Katona shared a photo of herself with Danielle, she then told OK! magazine that Brian's new girlfriend is "an absolute diamond".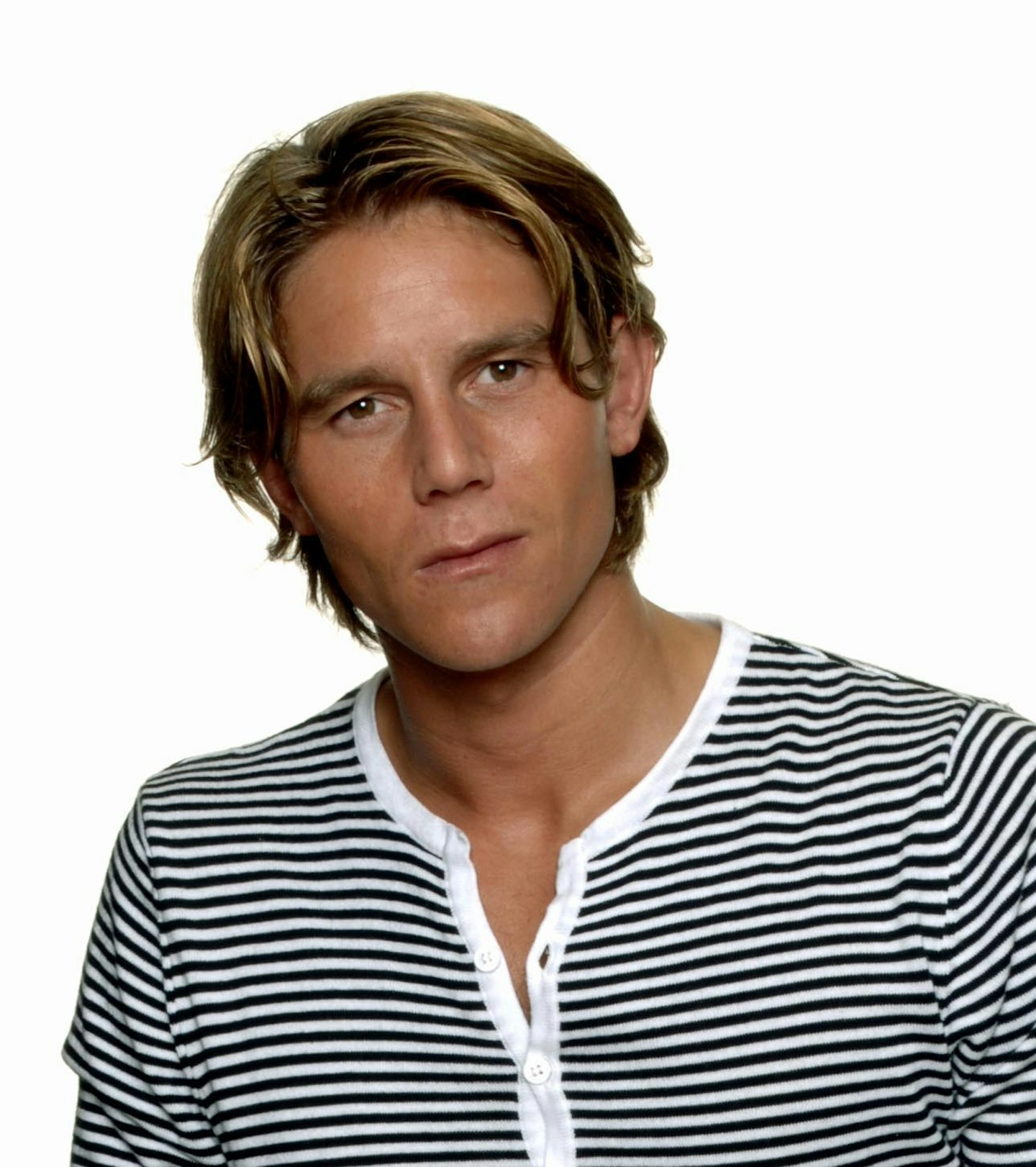 5 of 26
CREDIT: Shutterstock
Kerry Katona and Ziggy aka Zak Lichman
Back in 2007 it was reported that Kerry and Ziggy once dated. A source told Reveal magazine: "Zak loves partying and is a big character on the club scene, so they had a real laugh together. "It didn't last long because Kerry was definitely still on the rebound. She wanted to keep their relationship secret in case she got back together with Brian."However Kez has since denied it, which is a shame because he's fit.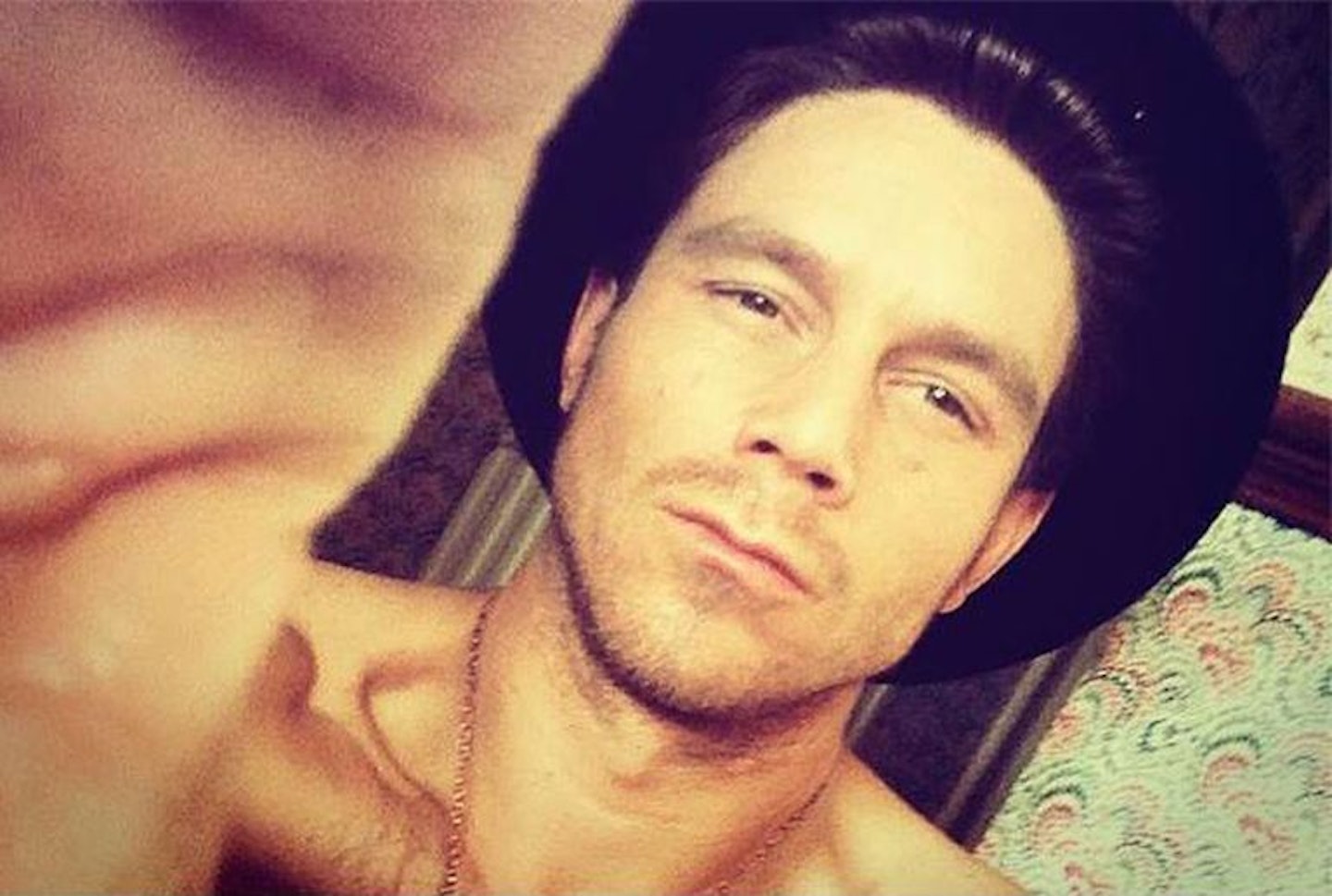 6 of 26
CREDIT: Twitter / ziggylichman
Ziggy aka Zak Lichman now
It's safe to say that long gone are his reality TV days and now Ziggy - who goes by his real name Zac Lichman - is a doorman at a fancy club in the West End.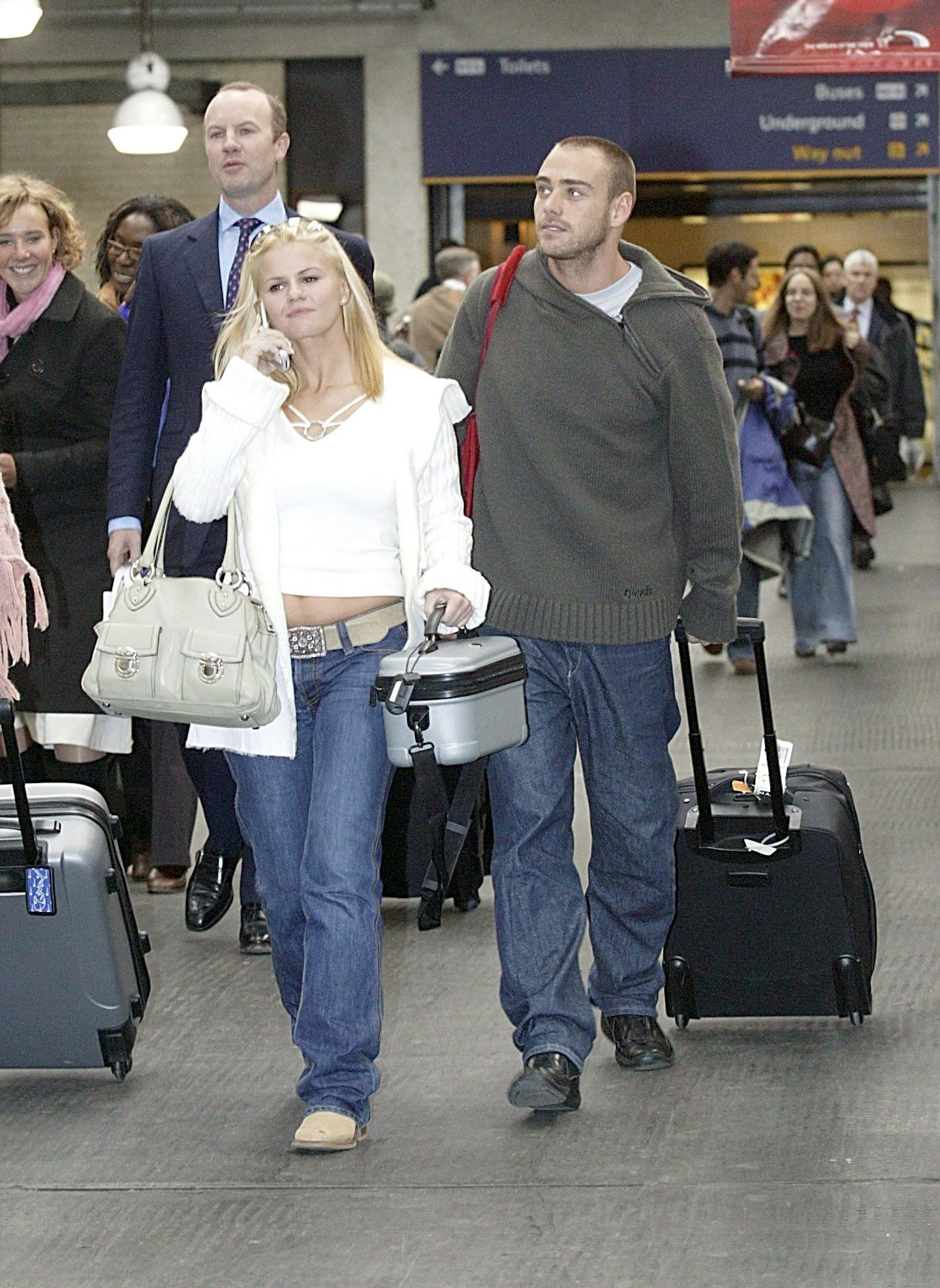 7 of 26
CREDIT: Shutterstock
Kerry Katona and Dan Corsi
Kerry dated Northern Line boyband member Dan Corsi however things didn't work out and they soon split.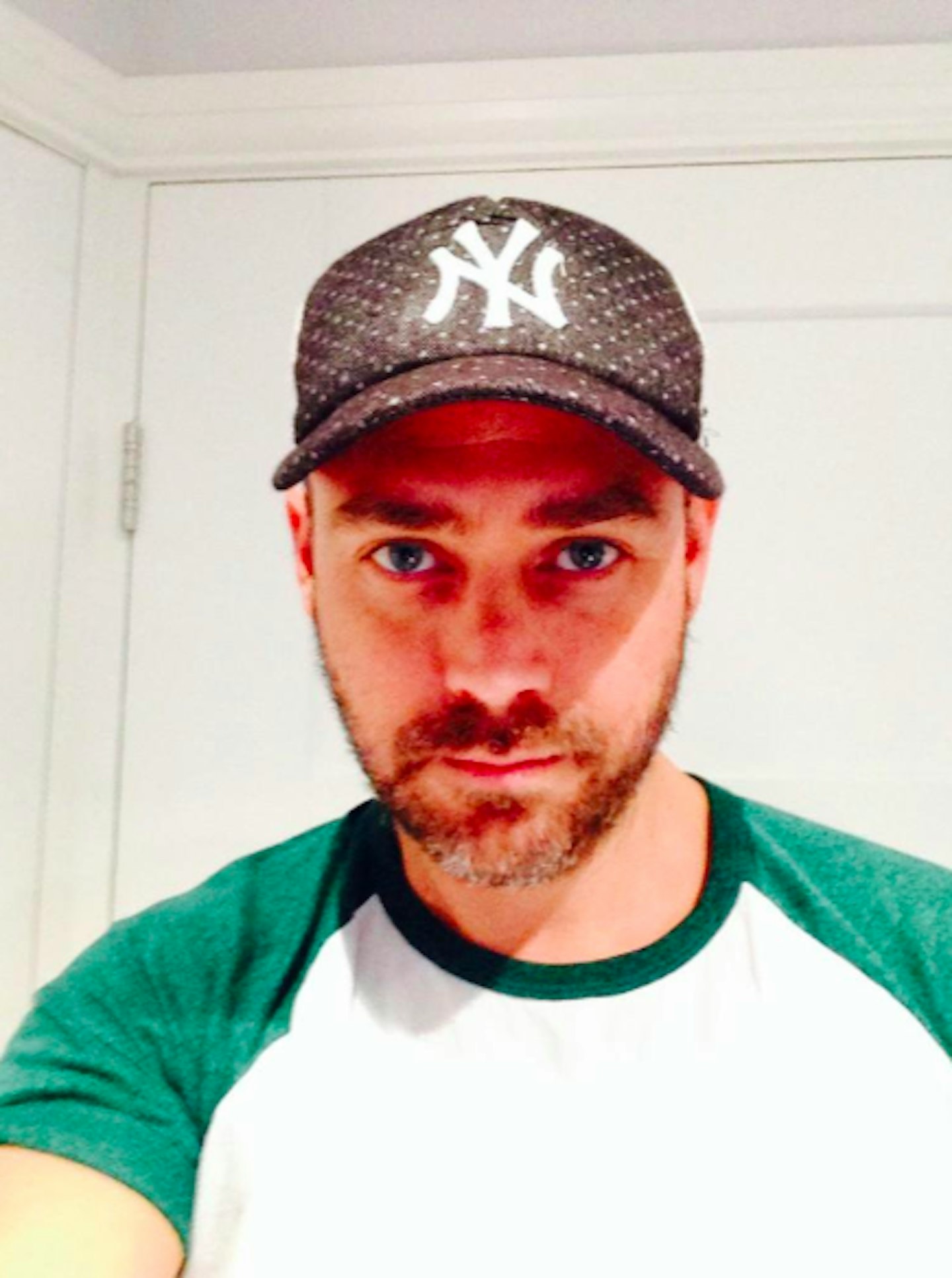 8 of 26
CREDIT: Twitter / @corsihecan
Dan Corsi now
Following his days back in the 90s in the boyband Northern Line, Dan is now a DJ.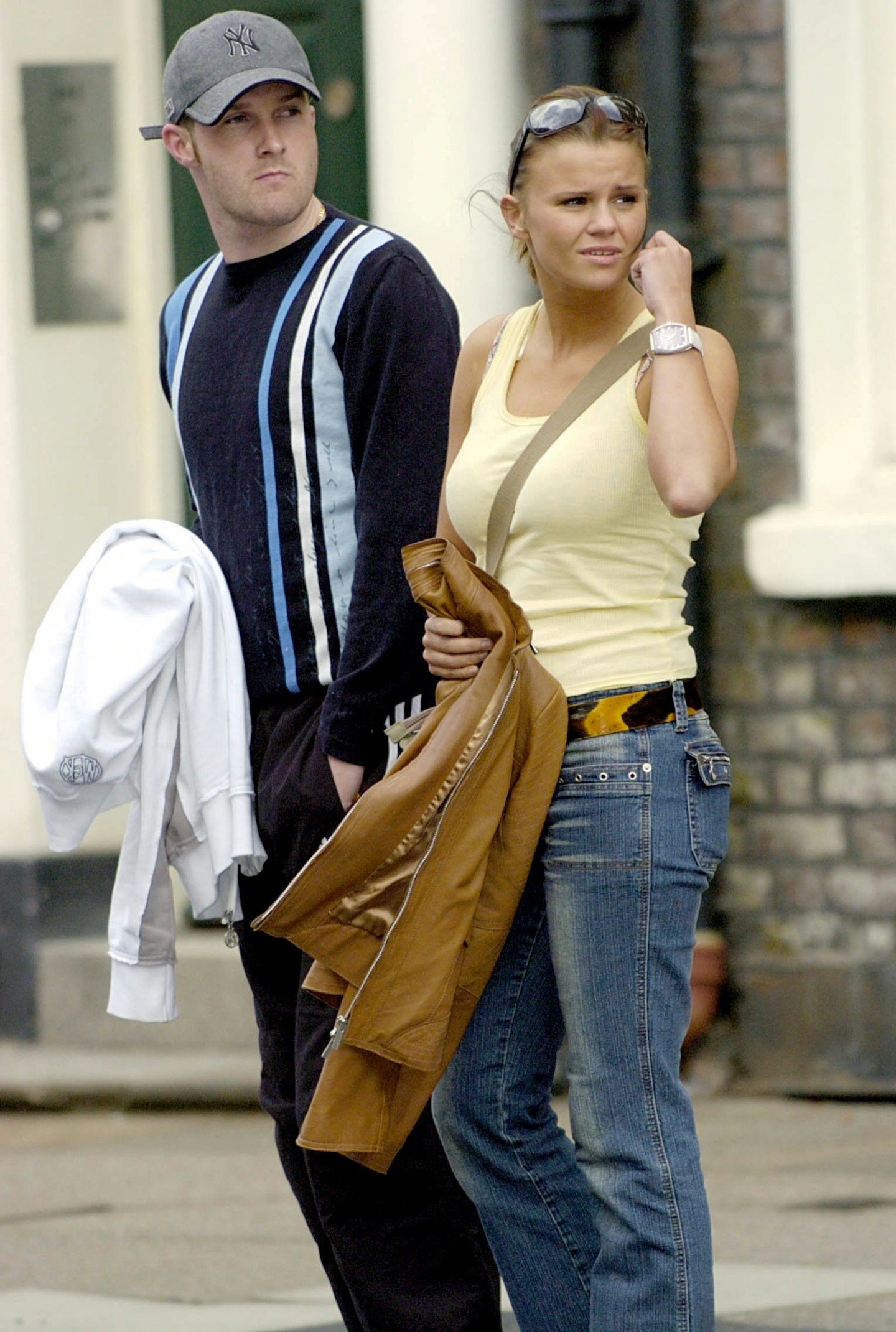 9 of 26
CREDIT: Shutterstock
Kerry Katona and Dave Cunningham
Soon after Kerry was engaged again – this time to Dave Cunningham. However their happiness was short lived, and they split after having huge bust-up in Spain.It was reported at the time that Dave had been seeing his ex-girlfriend behind Kerry's back, leaving her heartbroken.A source told the People: "Because her private life has been made public before, she made a pact not to discuss the split. She is desperately trying to put on a brave face."It's bad enough dealing with a traumatic break-up under normal circumstances never mind dealing with it when you're Kerry Katona."Again it wasn't long before Kerry had found comfort in the arms of a new man.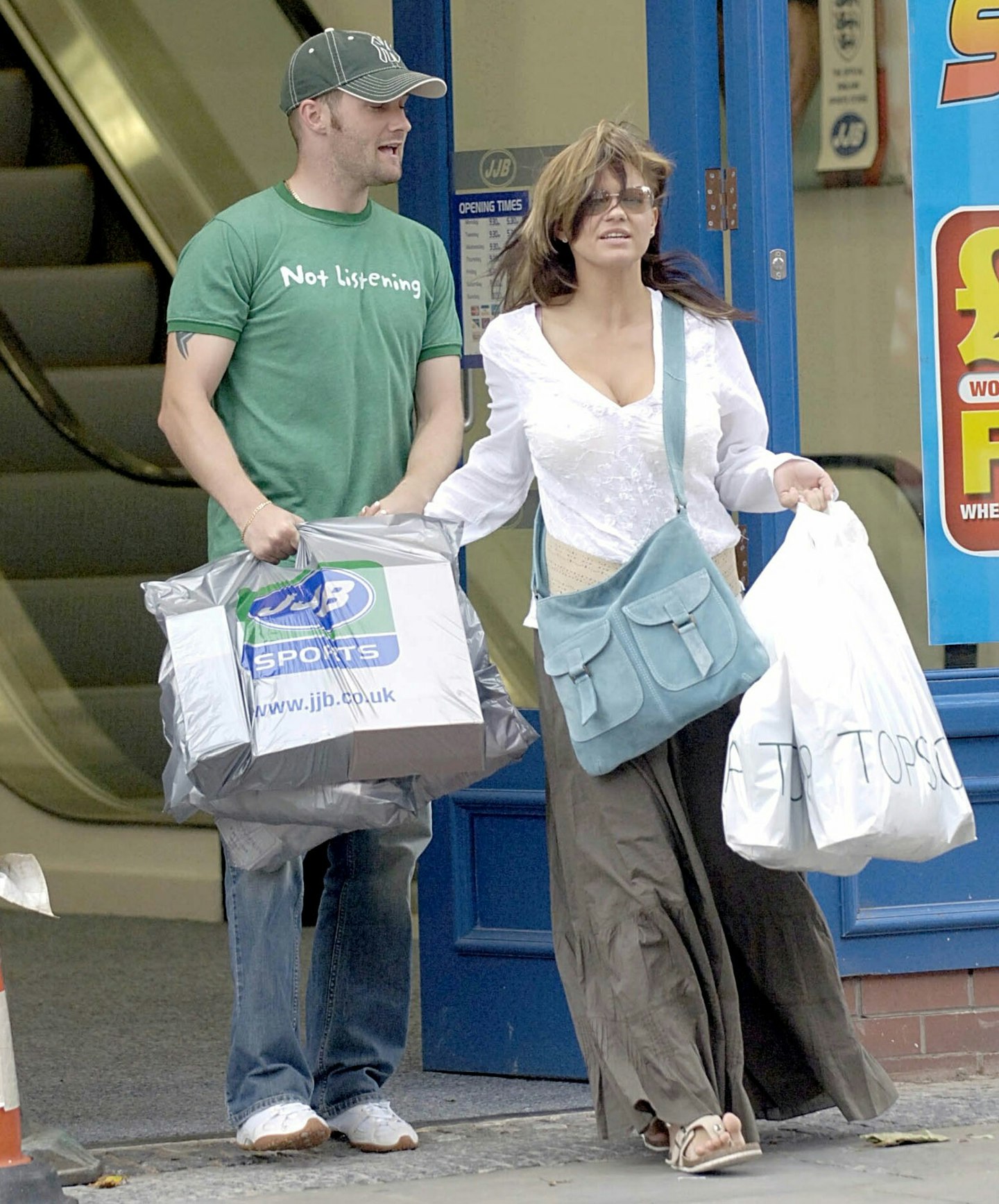 10 of 26
CREDIT: Shutterstock
Dave Cunningham now
Since their split Dave has been pretty M.I.A and despite their breakup it seemed that Kerry was still fond of him. She explained to Closer magazine how close he was to her daughters Molly and Lilly-Sue: "I don't know what Brian's doing from one day to the next - the girls hardly see him."They'd started to call Dave dad. He's so wonderful to the girls. He's been a dad to them and done so many amazing things because their dad isn't around."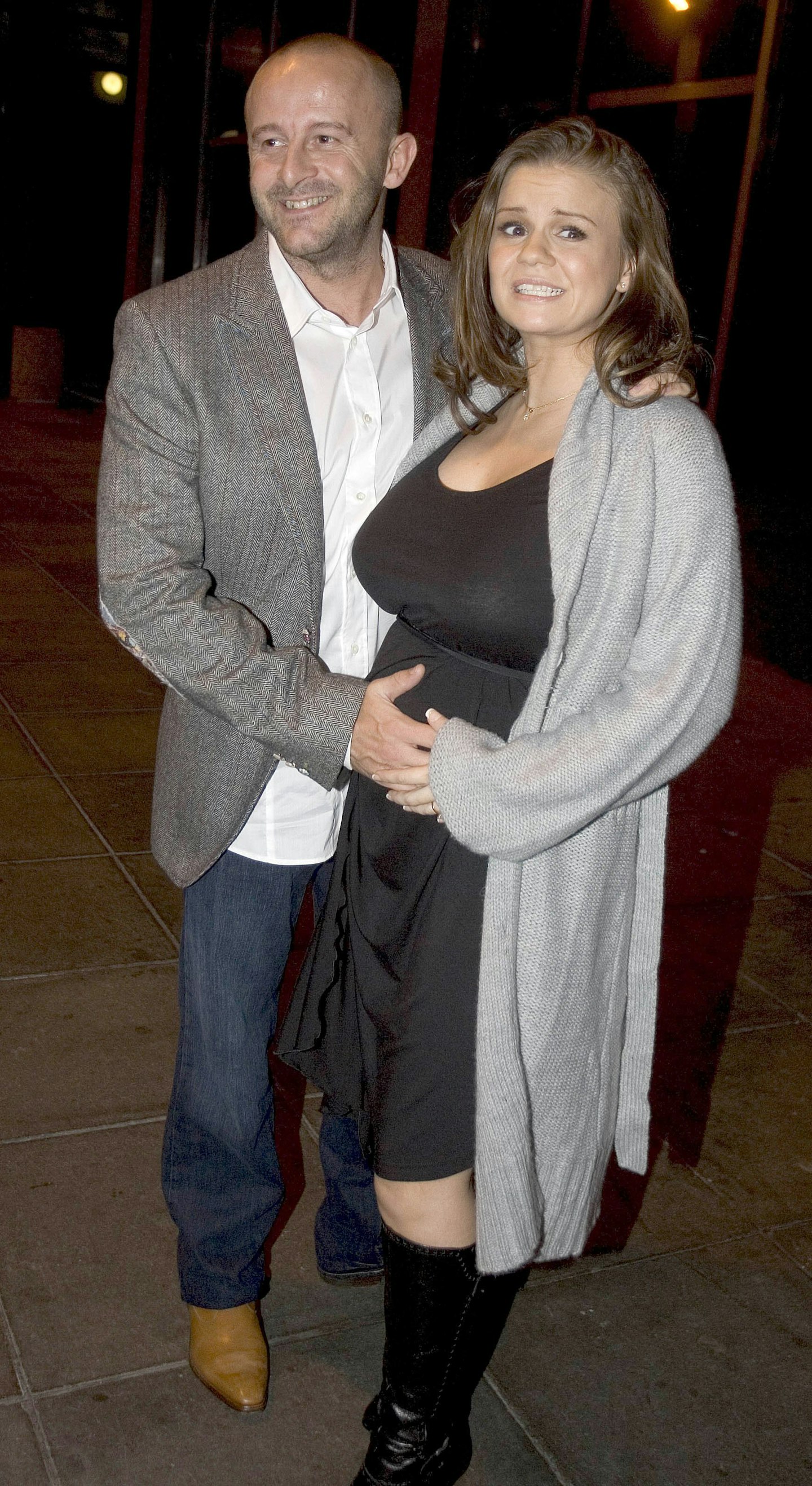 11 of 26
CREDIT: Shutterstock
Kerry Katona and Mark Croft
Kerry and taxi driver Mark Croft married on Valentine's Day 2007. But their marriage was a controversial one – during their time together, Kerry, who was once worth an estimated £6.8 million, was declared bankrupt.Mark and Kerry have two children together, daughter Heidi and son Maxwell.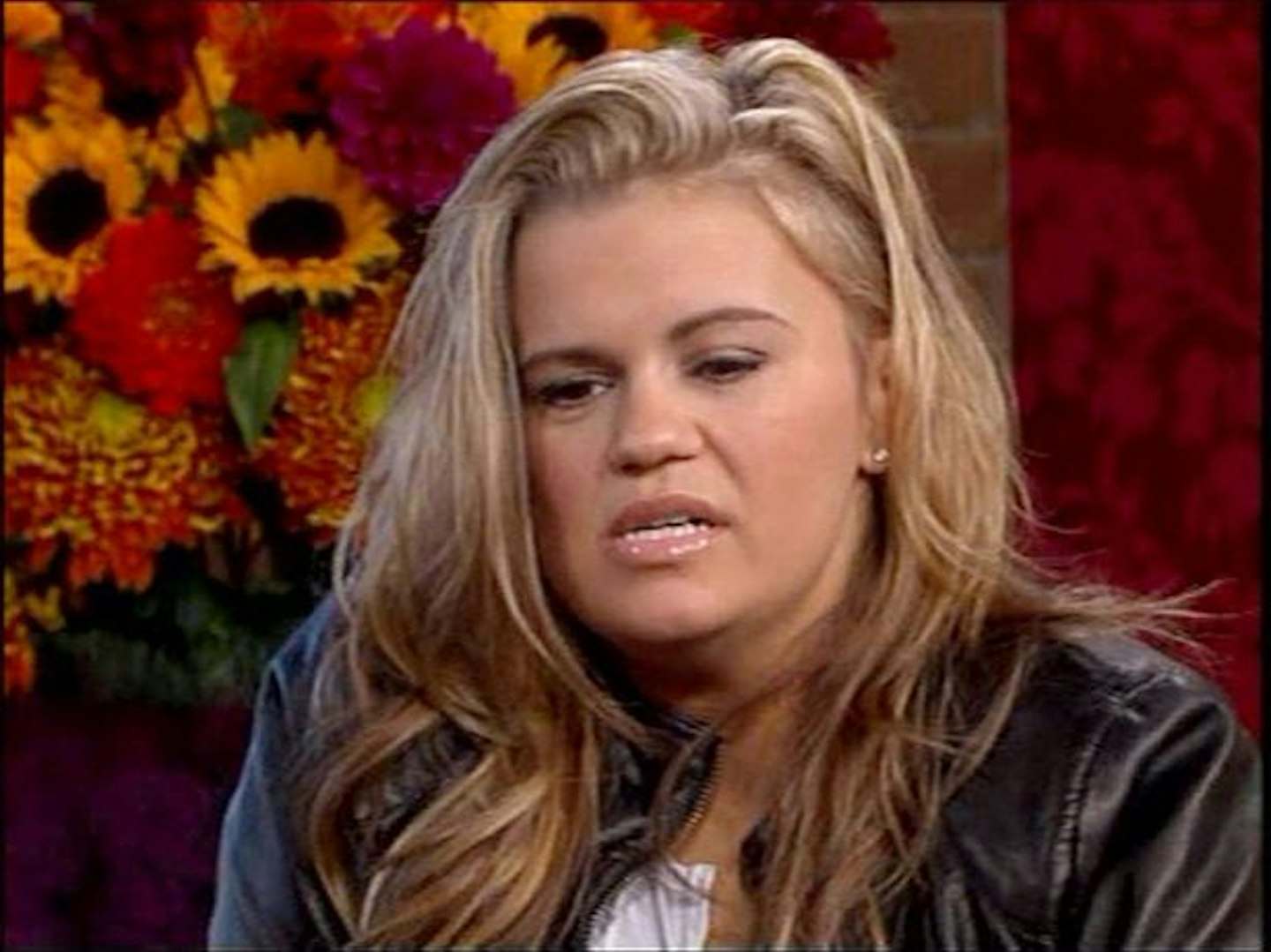 12 of 26
Kerry Katona and Mark Croft
It was also during her marriage to Mark that Kerry made her infamous This Morning appearance, when her slurring and erratic behaviour sparked concern with host Phillip Schofield and with viewers.Later it was revealed that Kerry was battling a cocaine addiction, and she's since admitted that she'd go on 'three-day coke binges' with Mark.She said: "I hated my life. I'd lie in bed for three days in a row doing cocaine with Mark. We did coke in our en suite and had a lock on the door. The kids knew if the bathroom door was locked they mustn't come in."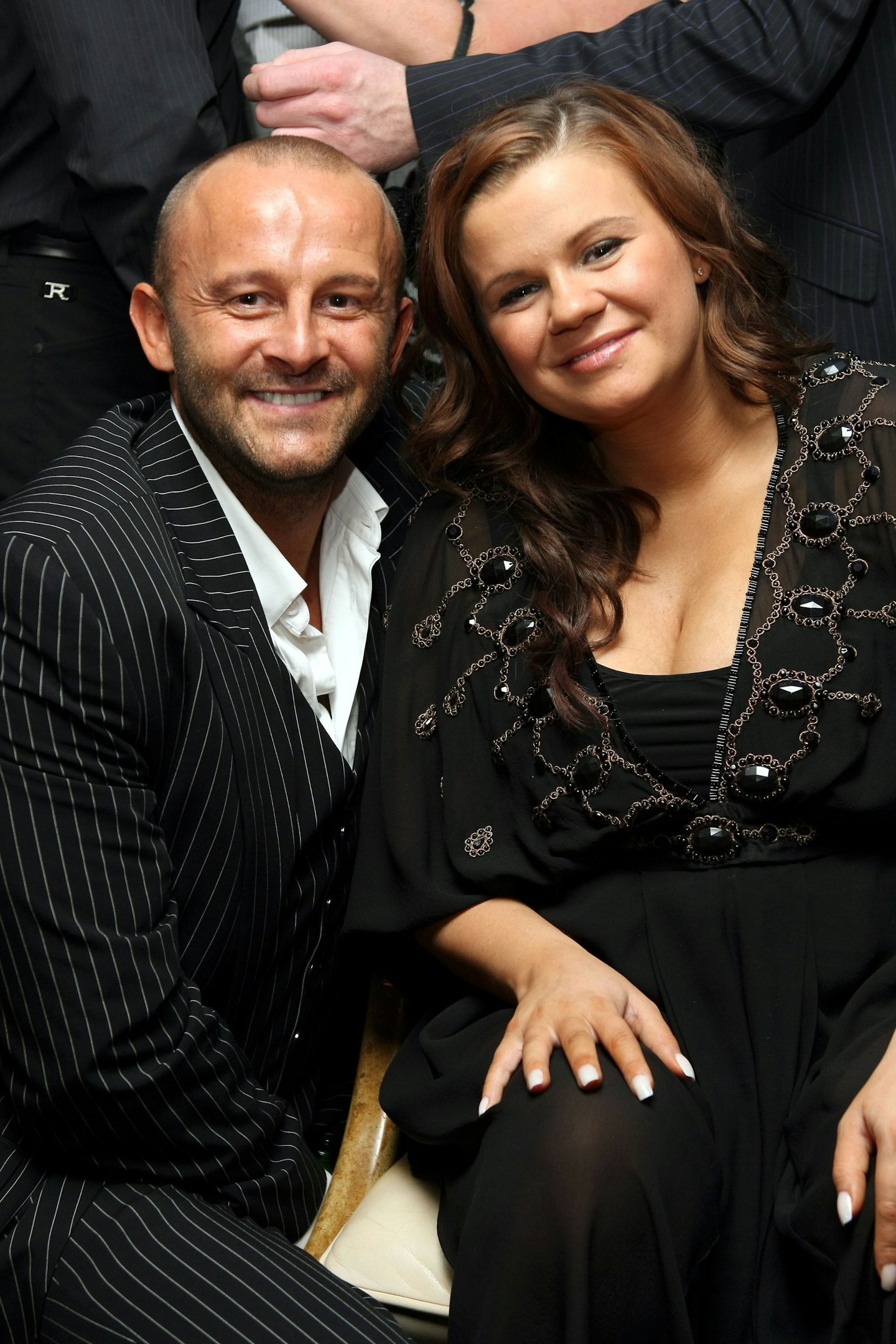 13 of 26
CREDIT: Shutterstock
Kerry Katona and Mark Croft
Kerry and Mark split in 2010, two years after she was declared bankrupt, and he later publicly admitted he 'bled her dry'.During an interview with the Daily Star, Kerry confessed she'd almost ended her life while married to Mark.But, she says having the names of her eldest daughters tattooed on her wrists stopped her, as it stopped her from self-harming."If I was ever to do that it would mean cutting through my kids' names. And what a selfish mother I would be to do that. Like any mother, my first love and priority are my children, above everything and everybody."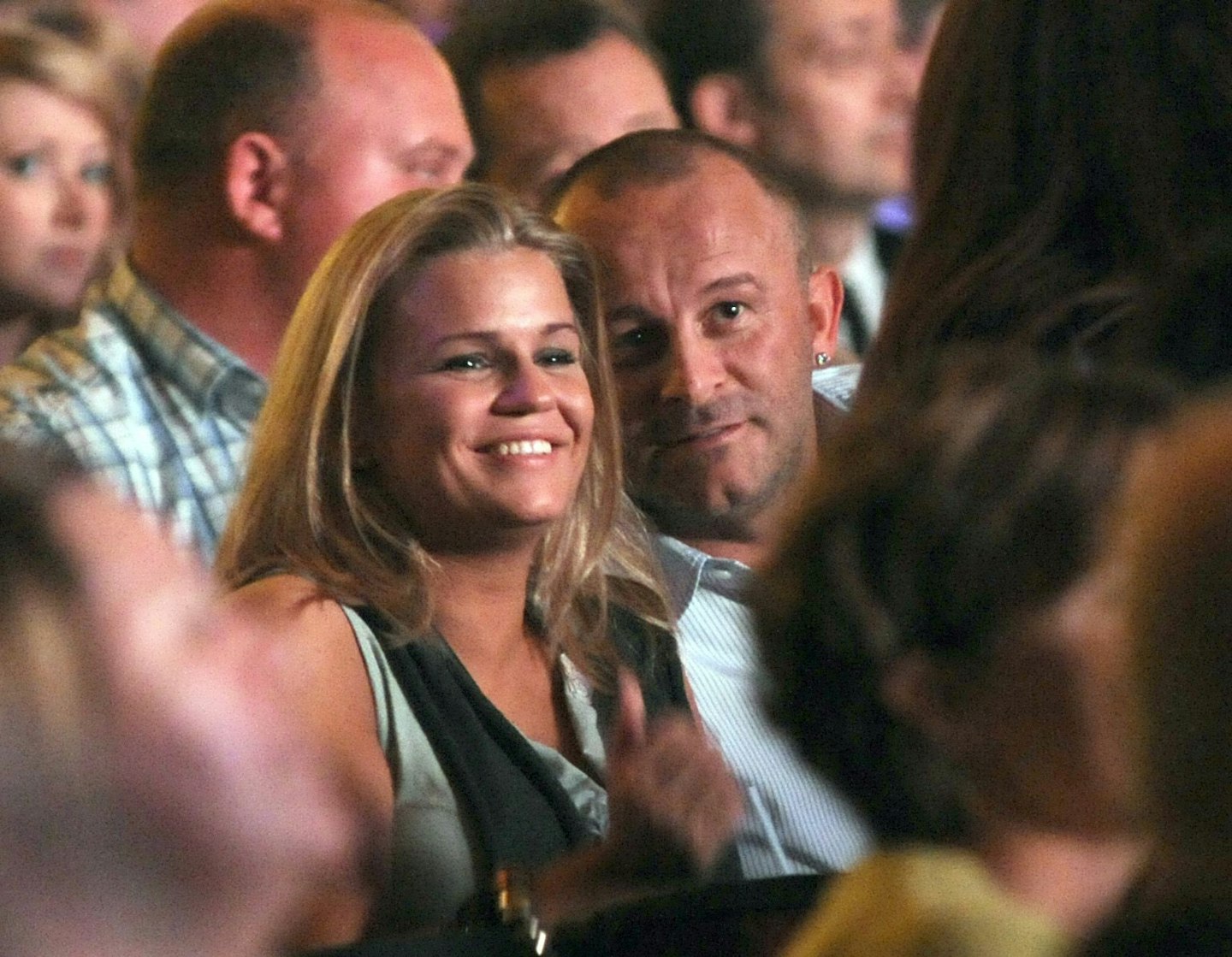 14 of 26
CREDIT: Shutterstock
Kerry Katona and Mark Croft
Following her split from Mark, Kerry attempted to rebuild her media career and avoided high profile relationships for a few years.Kez has recently admitted that just days before she accepted Mark's proposal she begged ex-husband Brian McFadden to take her back. She's said the only reason she married her second husband was because he was her mum's drug dealer and she "thought she was going to get drugs for free."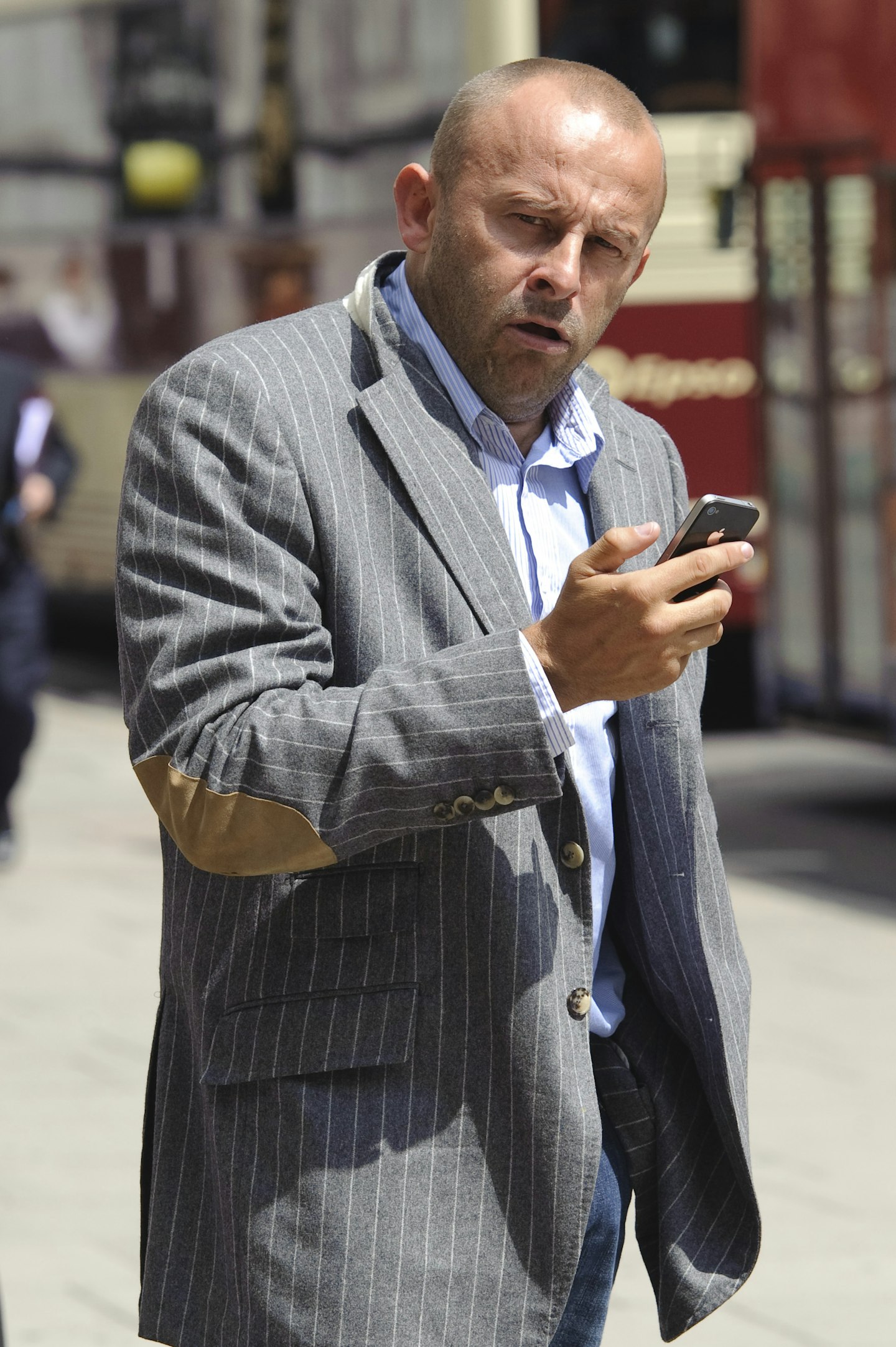 15 of 26
CREDIT: Shutterstock
Mark Croft now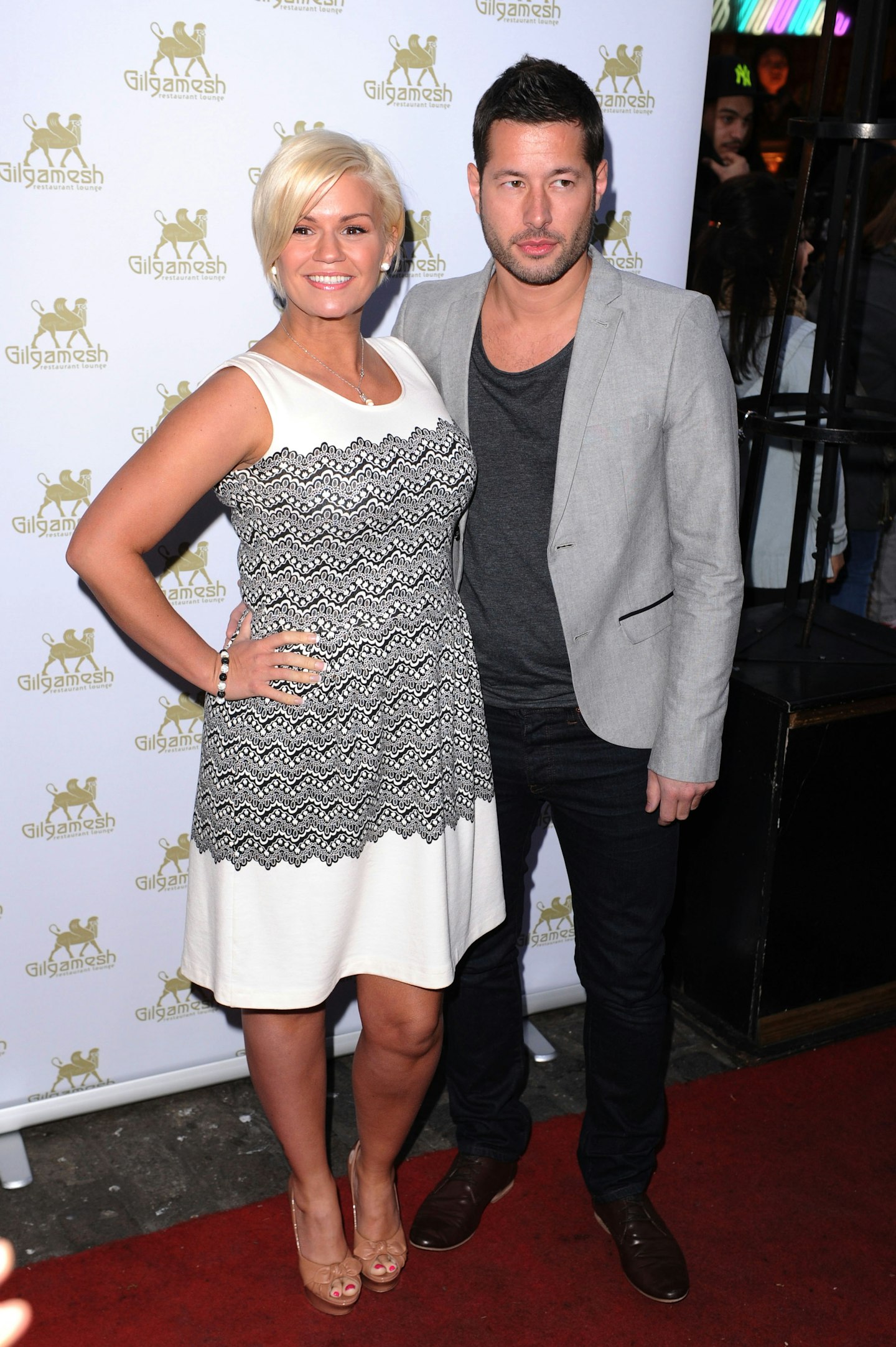 16 of 26
CREDIT: Shutterstock
Kerry Katona and Steve Alce
It seemed things were great between Kerry and Steve Alce after she told Closer magazine: "'I've never felt such love from somebody in my life. Steve is so perfect and I cant believe how lucky I am."We had an amazing time in Dubai but, after two messy marriages, I'm not desperate to get hitched again."But I'd never say never - Steve recently moved in and I finally feel so happy. We get on so well."However a month later she broke up with him. A source told The Sunday People: "She has made her mind up and Steve's pretty gutted. She is a party girl and loves being outrageous whereas he is a gentlemen."Kerry was smitten at first, she loved that he wasn't interested in all the celebrity glitz and glamour."Since then Steve has continued with his career as an artist.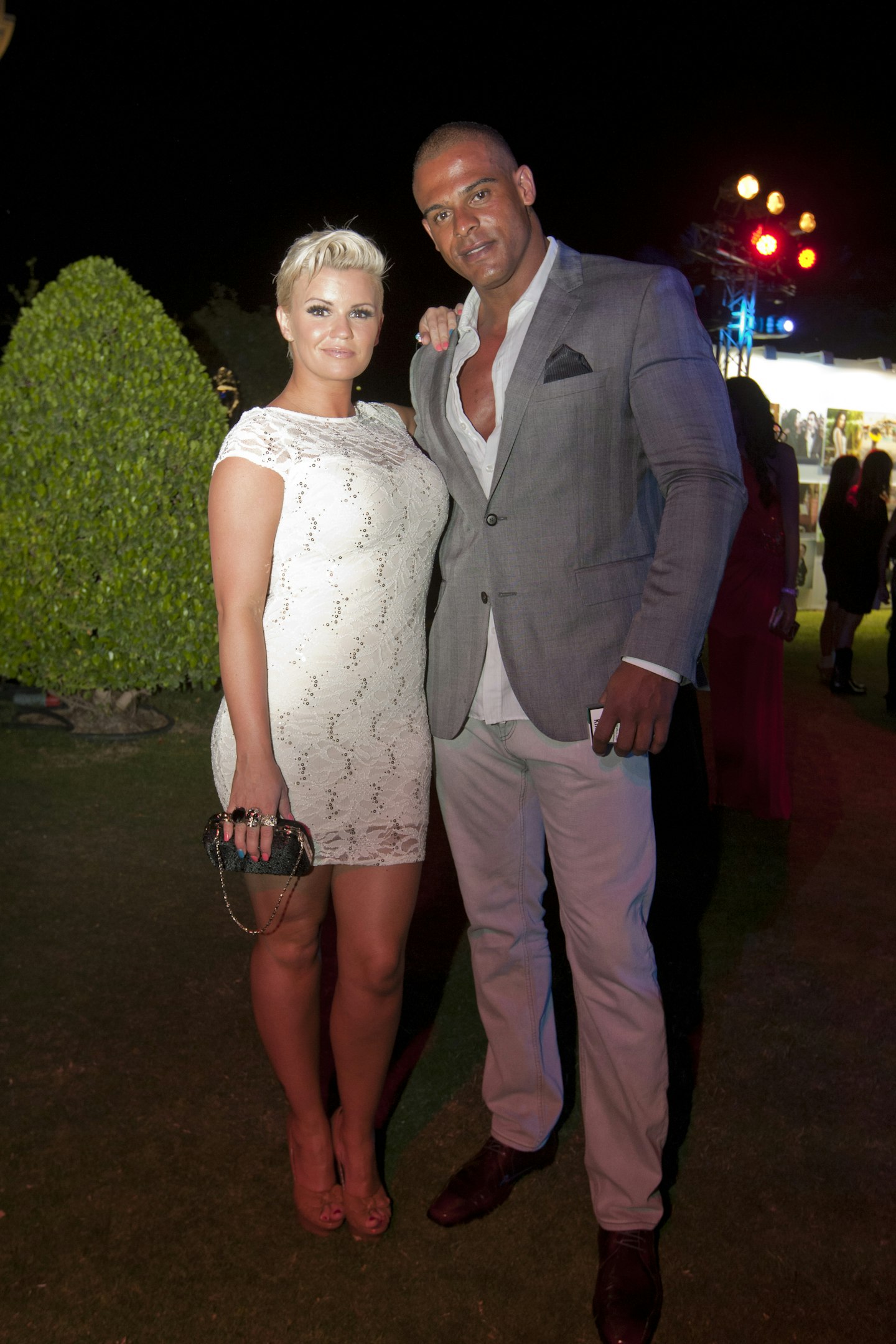 17 of 26
CREDIT: Shutterstock
Kerry Katona and George Kay
But in 2013 she met ex-rugby player George Kay, and it wasn't long before she gave birth to their first daughter together, Dylan-Jorge.George proposed to Kerry at the top of the Blackpool Tower in April 2013, and the got married in September 2014.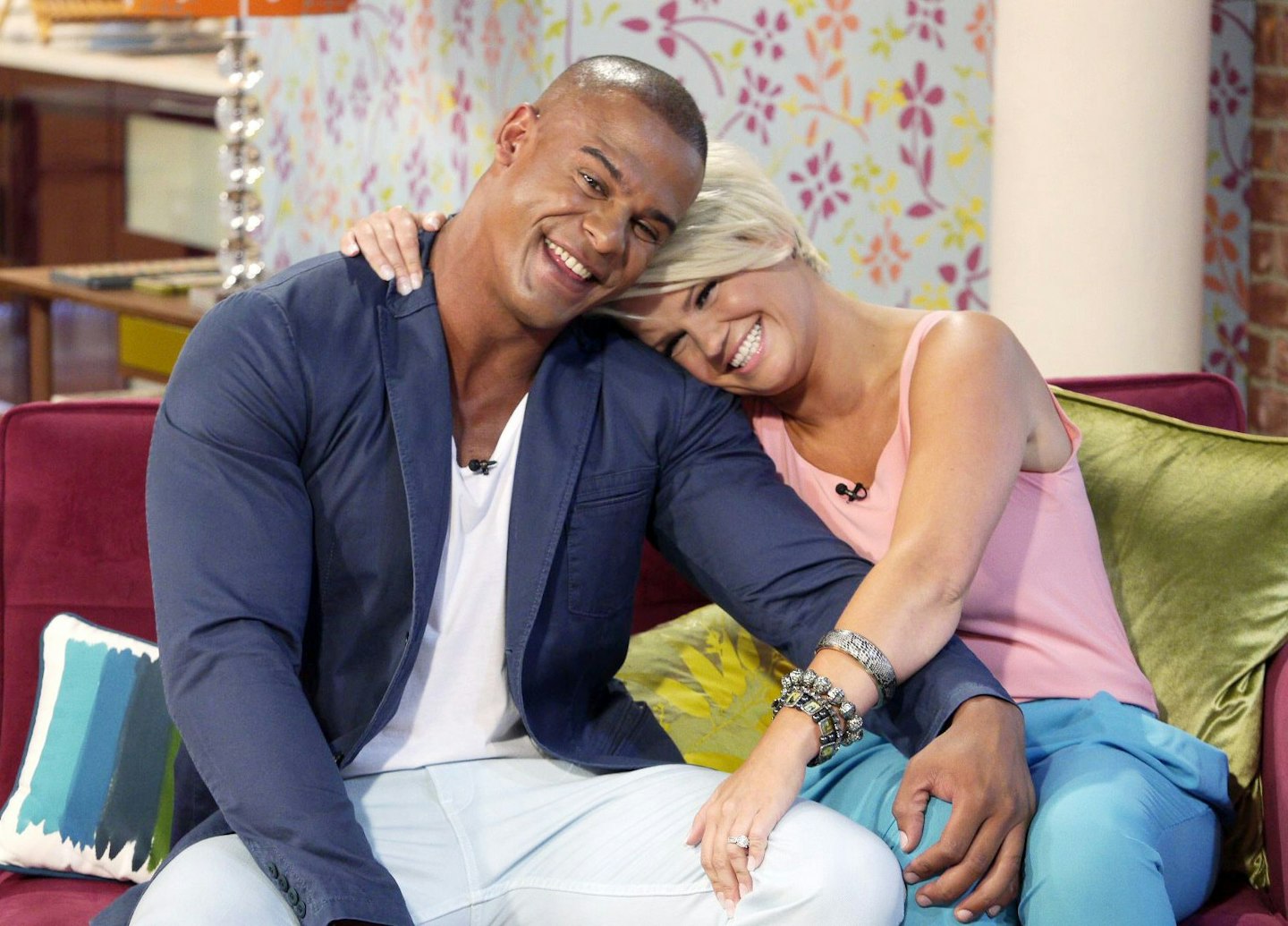 18 of 26
CREDIT: Shutterstock
Kerry Katona George Kay
However shortly before their nuptials, George was detained under the Mental Health Act after having a 'breakdown' outside their home.At the time neighbours said he was 'running in and out of cars' and screaming "Kerry, they're going to f--king kill me. They are hitting me with a hammer."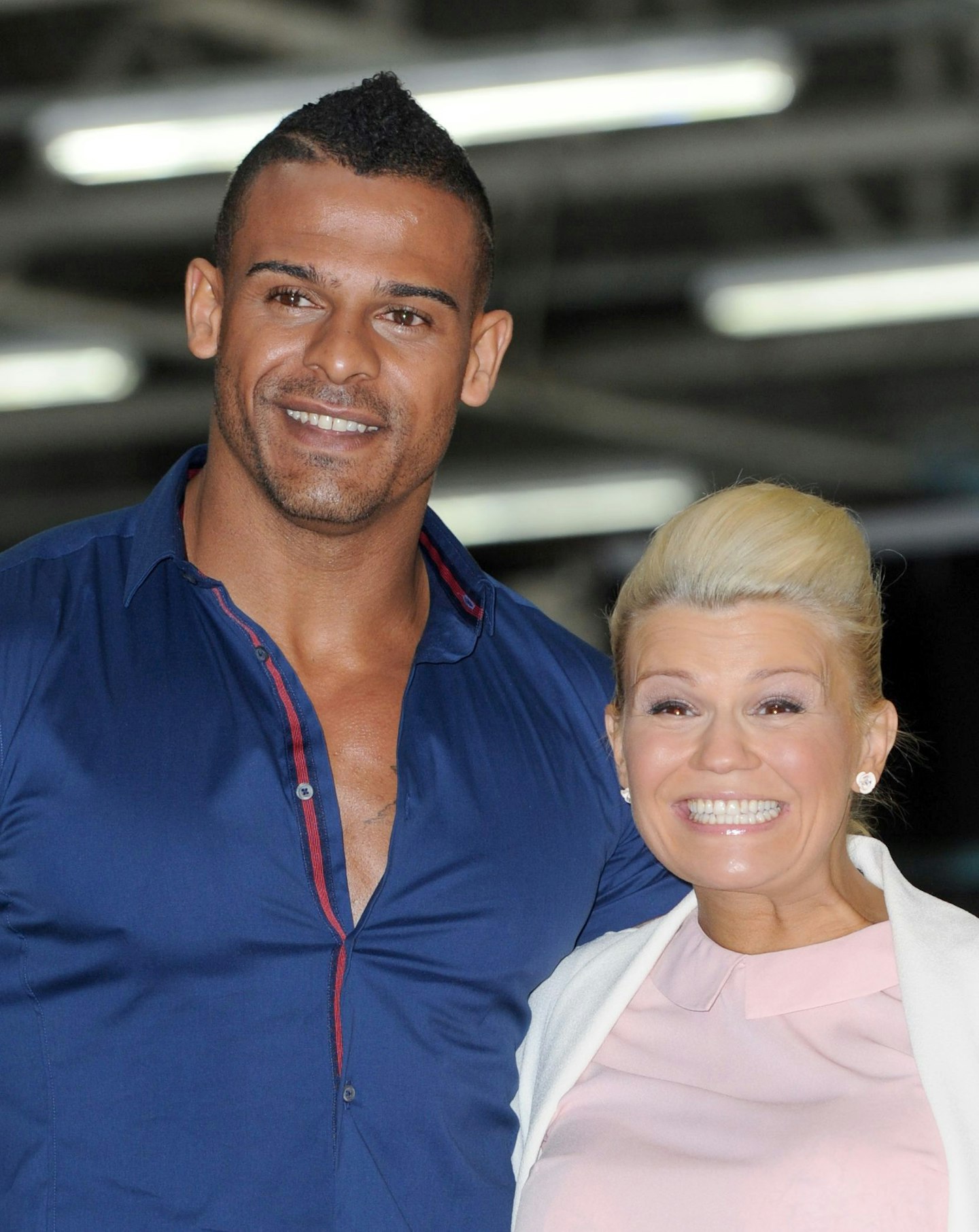 19 of 26
CREDIT: Shutterstock
Kerry Katona George Kay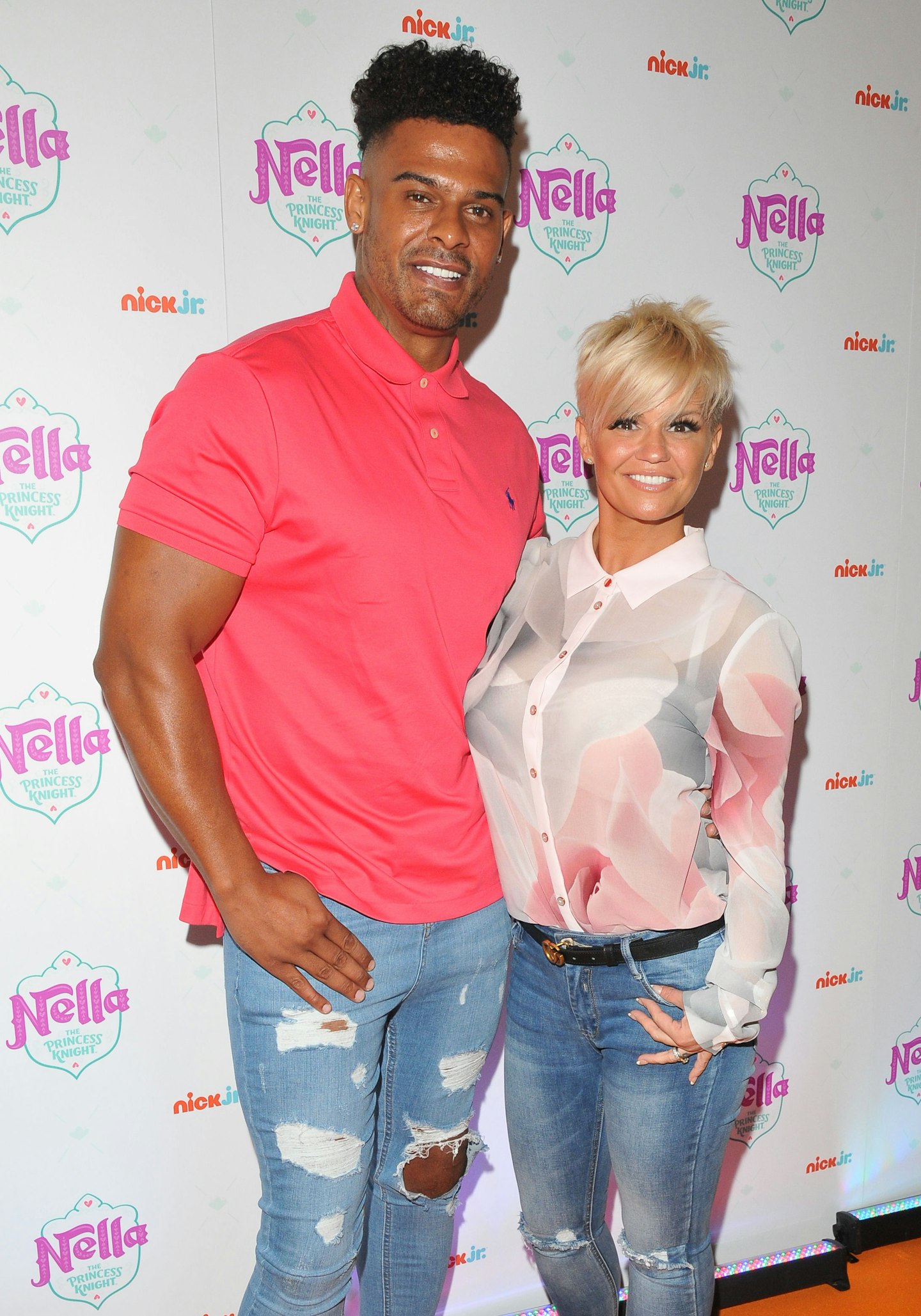 20 of 26
CREDIT: Shutterstock
Kerry Katona George Kay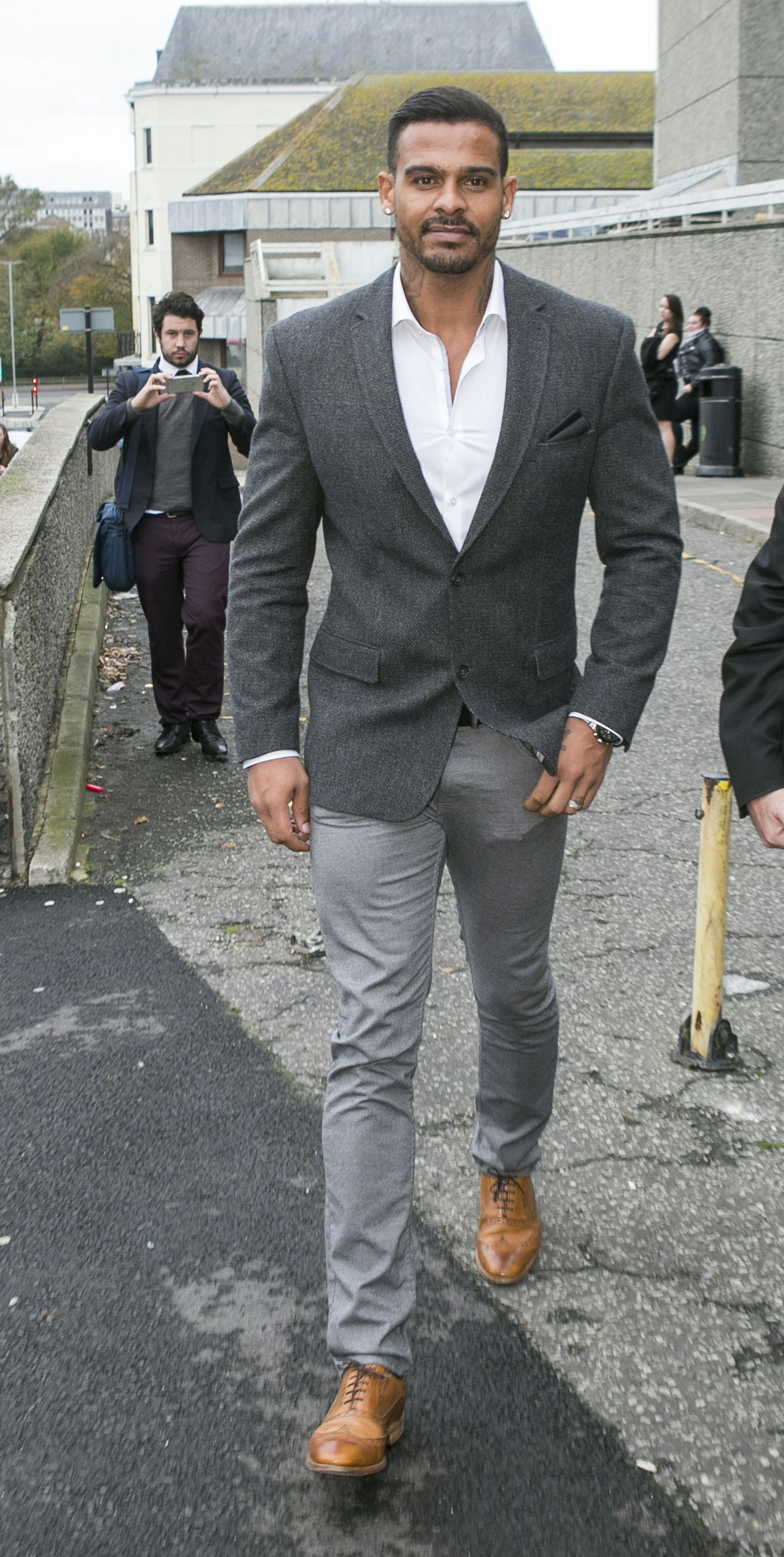 21 of 26
CREDIT: Shutterstock
George Kay now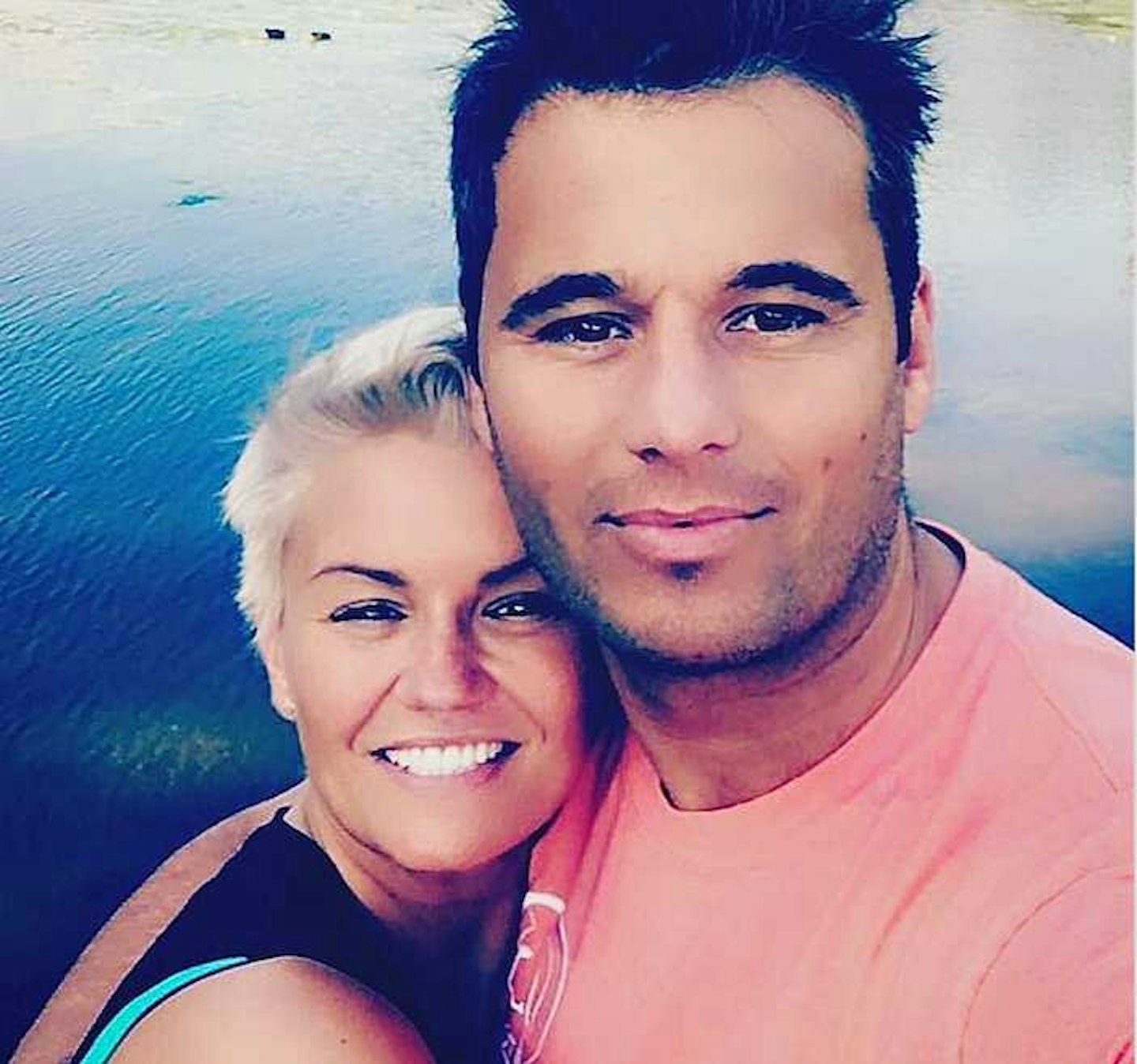 22 of 26
CREDIT: Instagram / kerrykatona7
Kerry Katona and James Englgish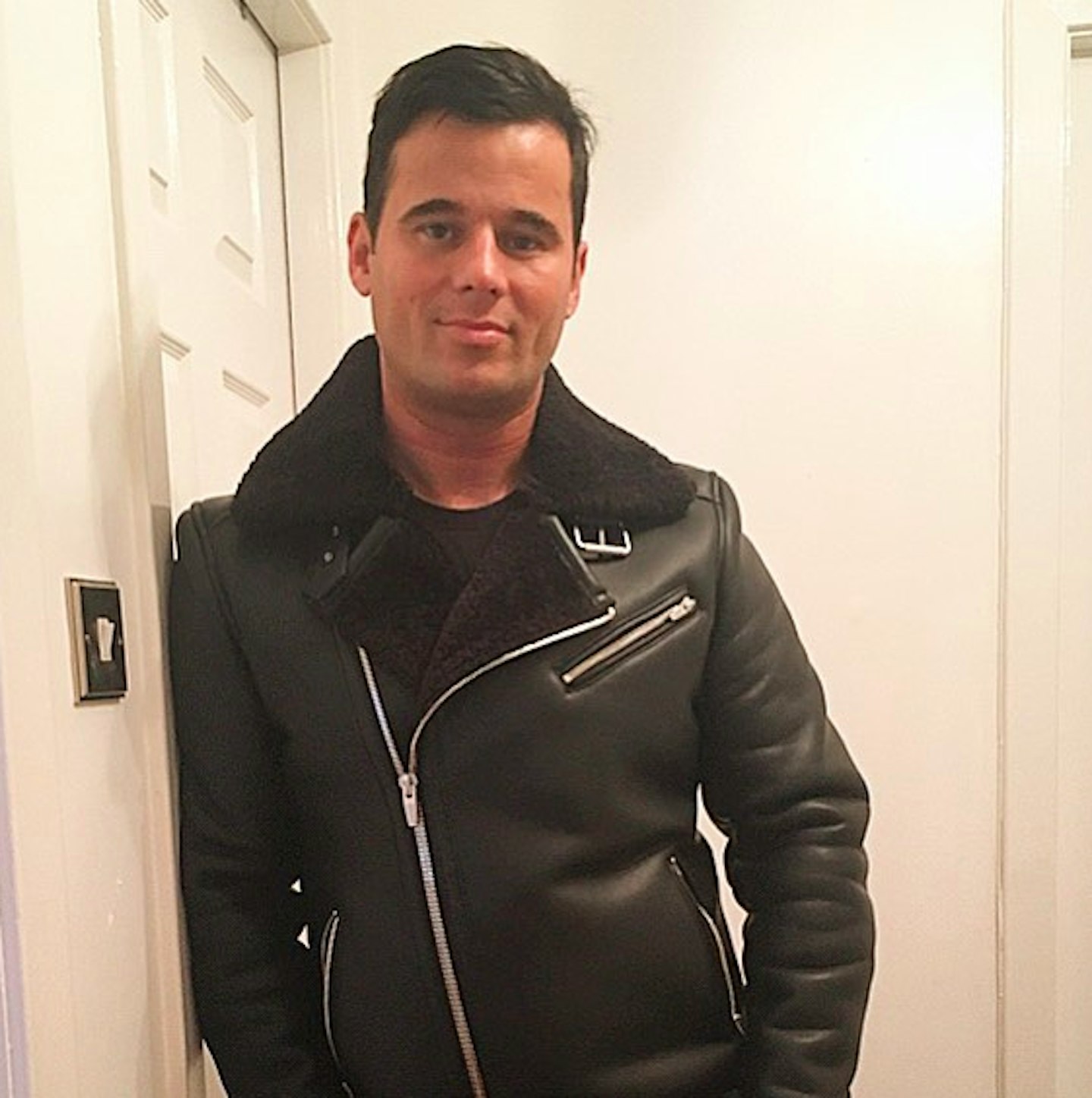 23 of 26
CREDIT: Instagram / jamesenglish2
James English now
The former Glow star has since launched his own podcast called Anything Goes.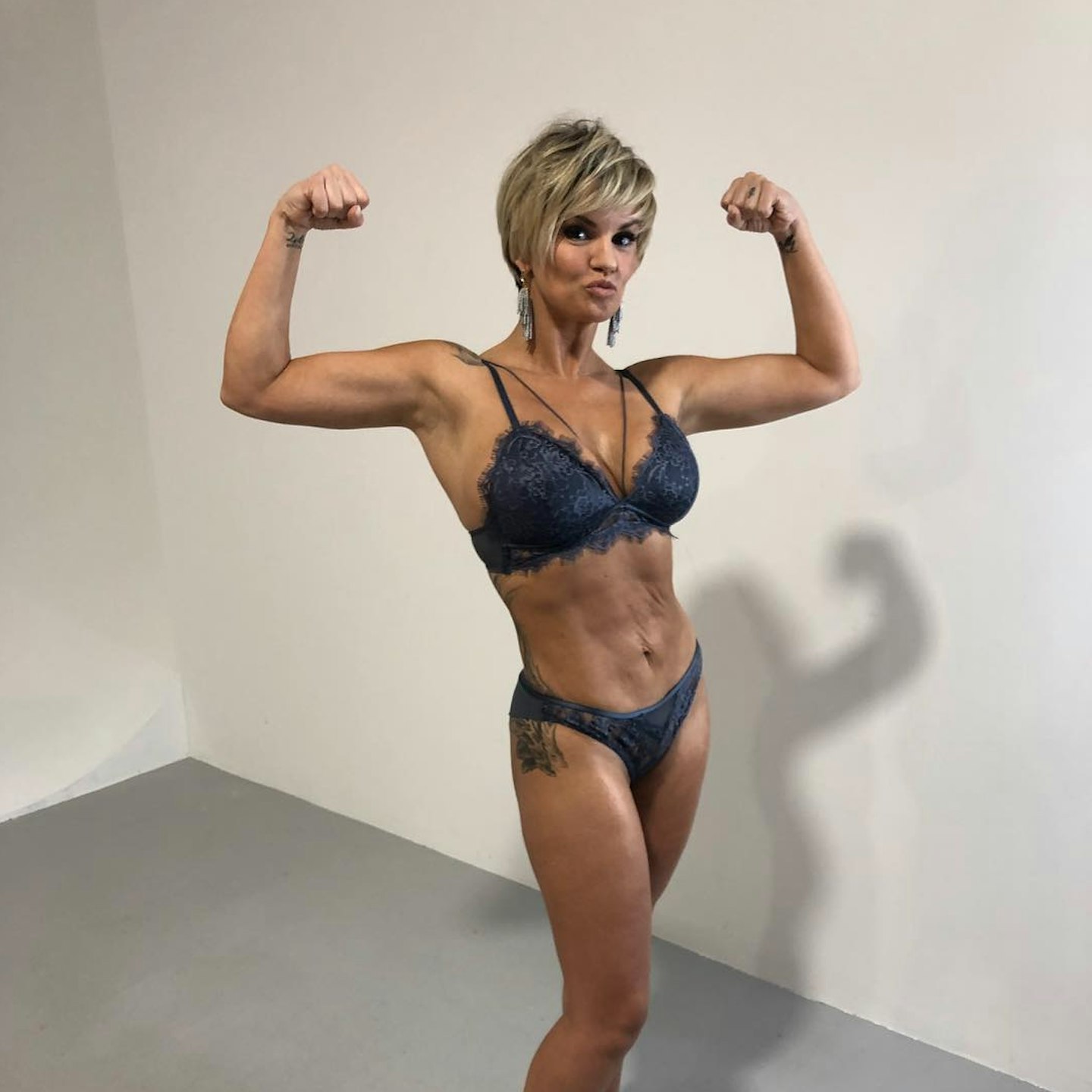 24 of 26
CREDIT: Instagram / kerrykatona7
Kerry Katona single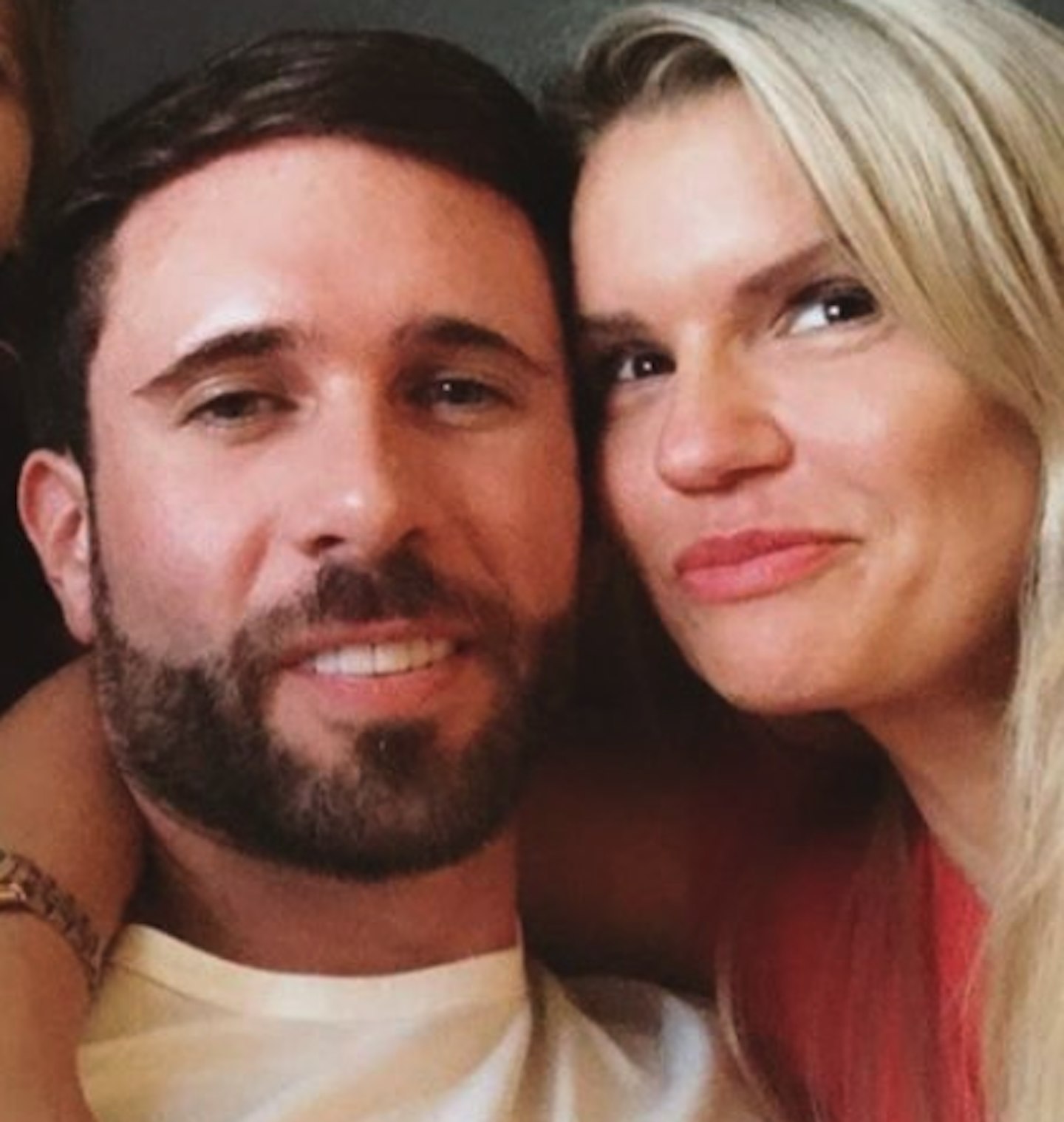 25 of 26
CREDIT: Instagram / Ryan Mahoney
Kerry Katona and Ryan Mahoney
In July 2018, Kerry told her Instagram followers that she was "officially spoken for". Her hunky new beau was fitness instructor Ryan Mahoney. The good looking pair apparently met on dating app Bumble.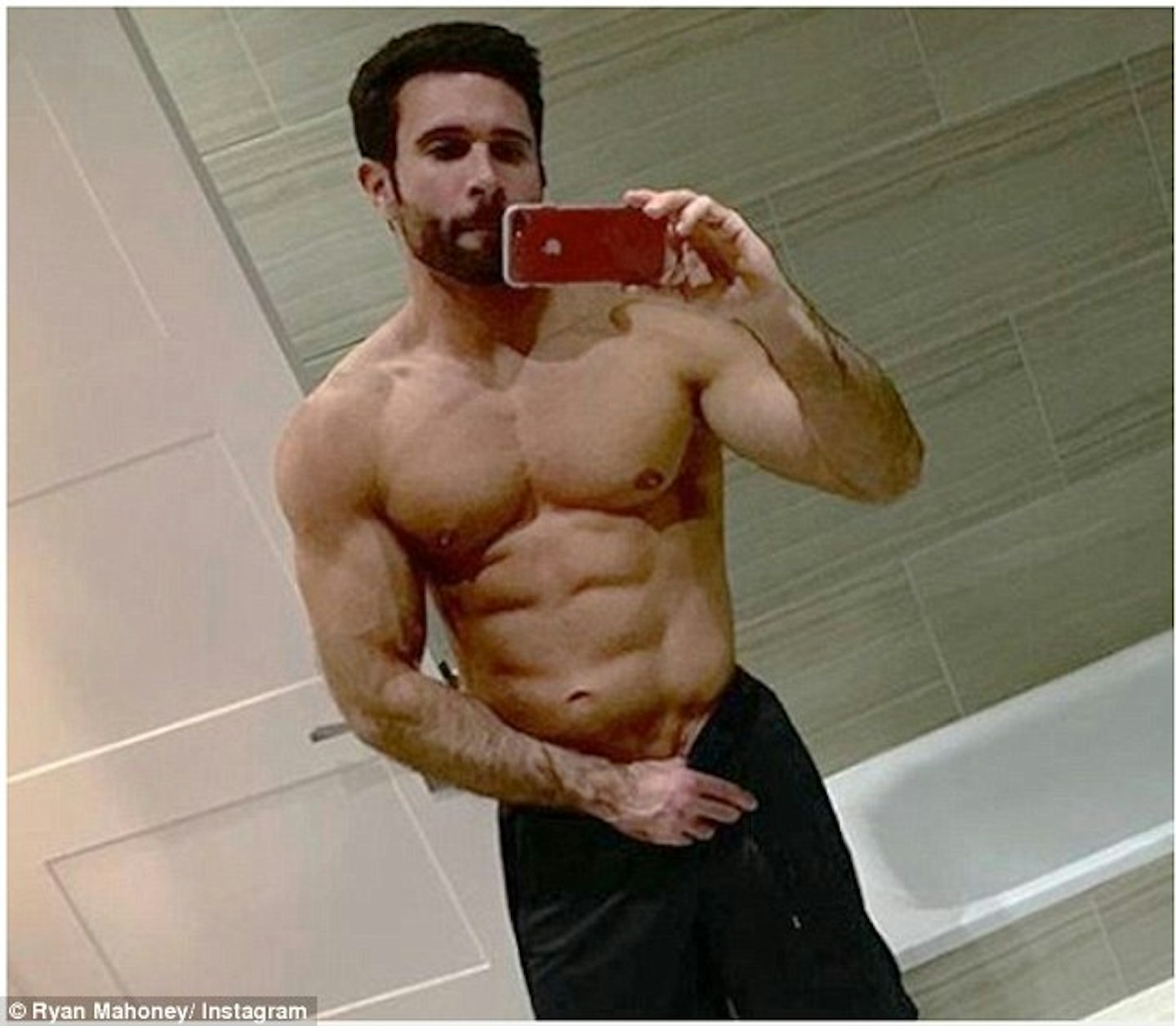 26 of 26
CREDIT: Instagram / Ryan Mahoney
Ryan Mahoney
Ryan and Kerry split in October 2018 following a make-or-break holiday in Thailand. Kerry had posted a selfie of her and a fit looking Ryan days after ranting about "fat" Brian McFadden . They reconciled following Kerry's appearance on Celebs Go Dating in 2019.
WATCH: Danielle Lloyd's pregnancy announcement with Closer magazine - Behind The Scenes
As a single mum to three kids (and two teenagers) who've all turned out pretty well and, you know, seem to actually like her quite a lot, isn't it fair to assume that Kerry's done a pretty good job of the whole mothering malarkey, despite her online sexploits? I would argue that a mother who teaches through example sexual agency and body confidence to her daughters is a good role model – because in our society, young girls will be taught how to diet long before they reach their teen years, but will be actively discouraged from learning how to take control of their own sexual pleasure and identity. Teaching kids how to dismantle these rigid and damaging tropes should be high on the list for any parents.
And quite apart from all this – quite apart from the fact that sheltering your kids from the s-e-x word isn't going to stop them having it, and that conversations around consent and safety are vital to be having at any age – what does her work really have to do with the discussion at hand anyway? It felt more like an attempt to derail and embarrass, and many on Twitter have pointed out that, as Richard Madely attempted to de-escalate things and Tessa looked on smugly, it came across as nothing more than thinly veiled snobbery.
As a Real Housewife of Jersey, you can bet that Tessa lives a life of luxuriant comfort, most likely employing 'help' to do much of her parenting. Kerry has battled publicly with money troubles, drug addiction and destructive relationships. To have one woman from the upper echelons of society judge another mother from the bottom is based on nothing more than how she chooses to earn her money feels so much like looking-down-her-nose-ery that many took to Twitter to defend Kerry.
"Kerry Katona brings out the absolute worst in British snobbery," said journalist Sally Hughes. "Slut shaming, education shaming, peering down our noses at her parenting, (which as far as I can see, is head and shoulders above that of any man involved). Leave her alone. Also, she's right?"
READ MORE
Kerry Katona's dilemma over quitting x-rated site for a baby
Kerry Katona launches surprising new business venture with fiancé Ryan Mahoney
"I honestly followed the crowd with Kerry Katona before," said another. "However reading the comments on this I realise I had been blinded by what the papers were saying. It is snobbery in its worst form."
Kerry was never shy about joining Only Fans – in fact she's signposted it from her Instagram account and proudly declaring she wanted to be 'in control' of her glamour shoots. A lads mag favourite from the 00s, you could say that the career move was 'on brand' for Kerry, who's always taken ownership of her rough and ready appeal. That Tessa felt entitled to comment so sneeringly on Kerry's parenting says far more about her classism, than it does about Kerry's choices.