It's been months since TOWIE's Amber Turner confirmed she had split from Dan Edgar and we all watched the aftermath of the fallout on the latest series of TOWIE.
Having recently handed back the key to the home he shared with Amber and their dog, Oliver, it seems Dan is keen to move on and put their relationship behind him after moving in with former co-star James Argent.
And, if her latest Instagram story is anything to go by, it seems Amber is also ready to move on as she's seemingly teased a new romance...
Sharing a mirror selfie of her holding a ridiculously huge bouquet of white and red roses, Amber simply added some lovey-dovey emojis, "❤️🥰."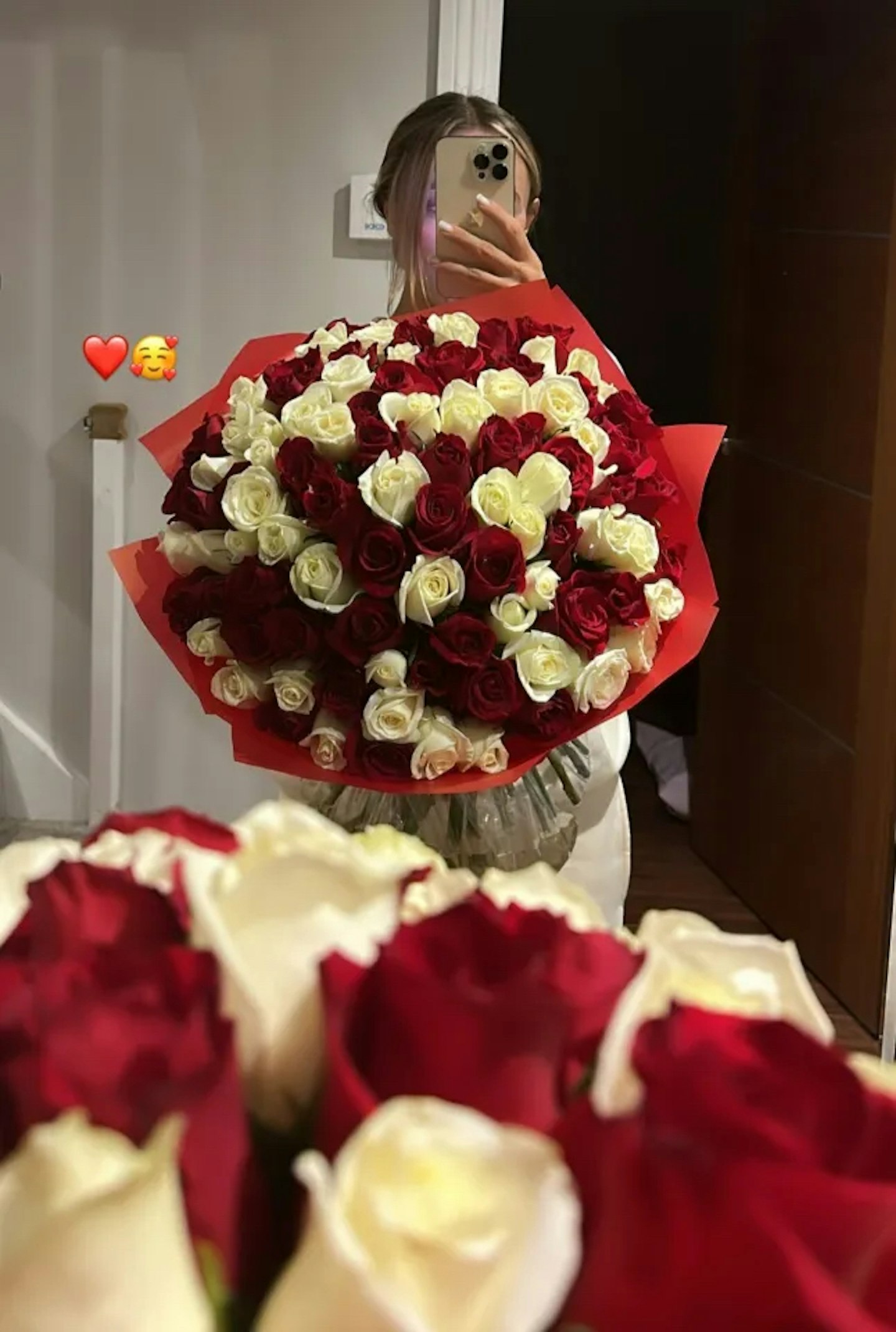 The emojis paired with the flowers definitely scream "I have a new boyfriend" but Amber has neither confirmed not denied if she is in a new relationship.
The reality star previously shared a quote which read, "I love being romanced and spoiled like the princess baby angel that I am."
She added, "Princess baby angel that's me x."
So, does that mean there's a new man in your life, Amber?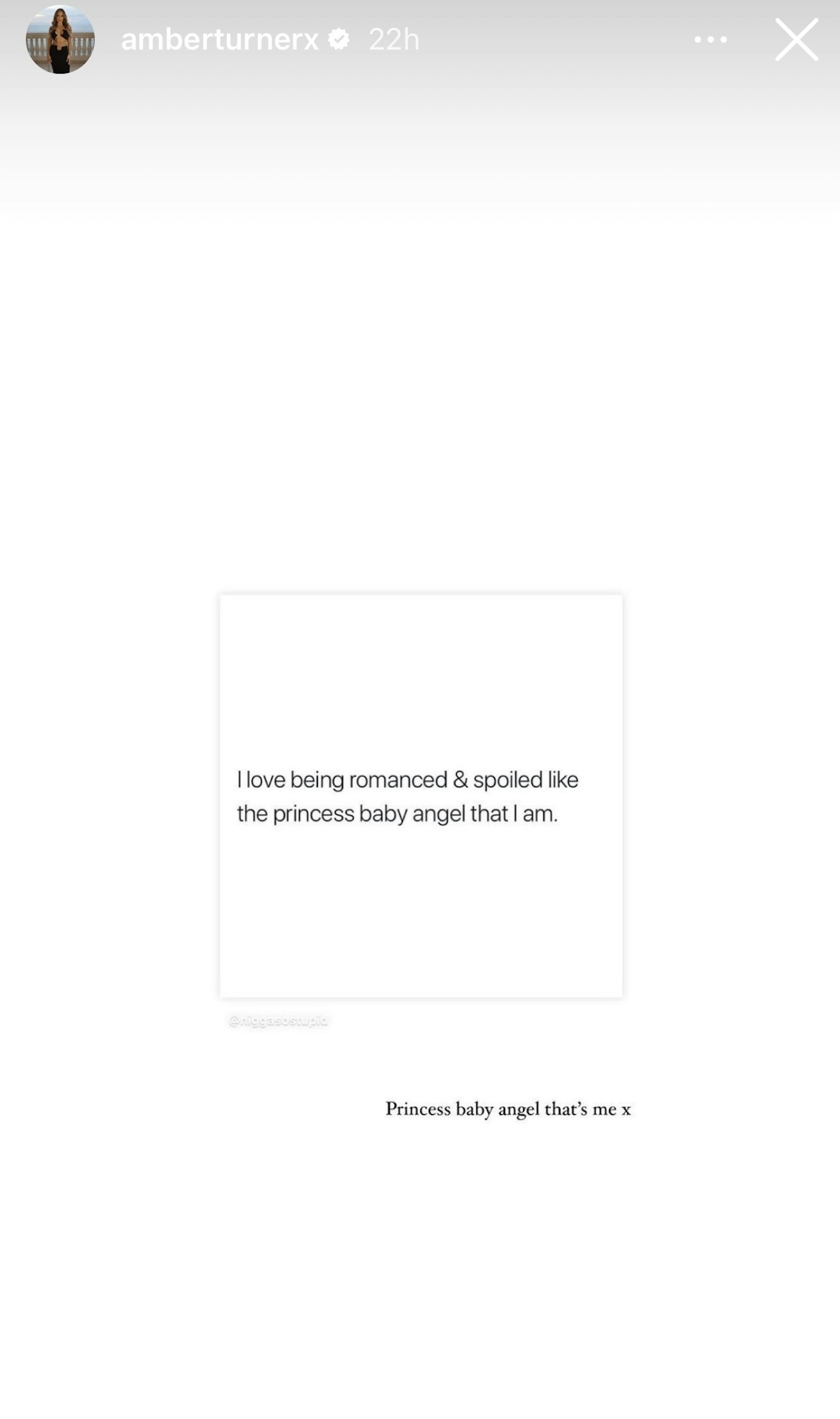 Amber was also linked to her Celebrity SAS: Who Dares Wins co-star, instructor Chris Oliver, earlier this week amid reports they'd exchanged flirty texts behind his long-term girlfriend's back.
It was claimed that Jasmine Shergold confronted Amber after spotting messages from her on Chris' phone.
An insider revealed, "Chris and Amber had been DM-ing each other and Jasmine found them. The messages were very chatty and conversational but some appeared to be a bit flirty..."
"Chris had sent the odd picture too and talked about going out in London with Amber. For Jasmine, it came as a shock," they told The Sun.
"She was understandably angry and wanted to know just what was happening. Chris had asked for Amber's phone number so Jasmine rang her and they spoke."
The insider went on to say that although Amber and Chris hadn't done anything other than exchange messages, she wasn't aware he had a girlfriend and was "mortified" when she found out.
Back in June, Amber took to Instagram to post a sunglasses selfie of her being driven around and she added the caption, "Passenger Princess."
Our first thought was "OMG SHE HAS A NEW BOYFRIEND" and not just any old chap, but someone who escorts her around like the Queen Bee she is.
However, on closer inspection we can see the rest of the caption reads, "...in dads whip."
In our defence, the writing is in white and for someone who most certainly does not have 20/20 vision, the rest of the sentence was lost in the leather of Amber's dads car seat.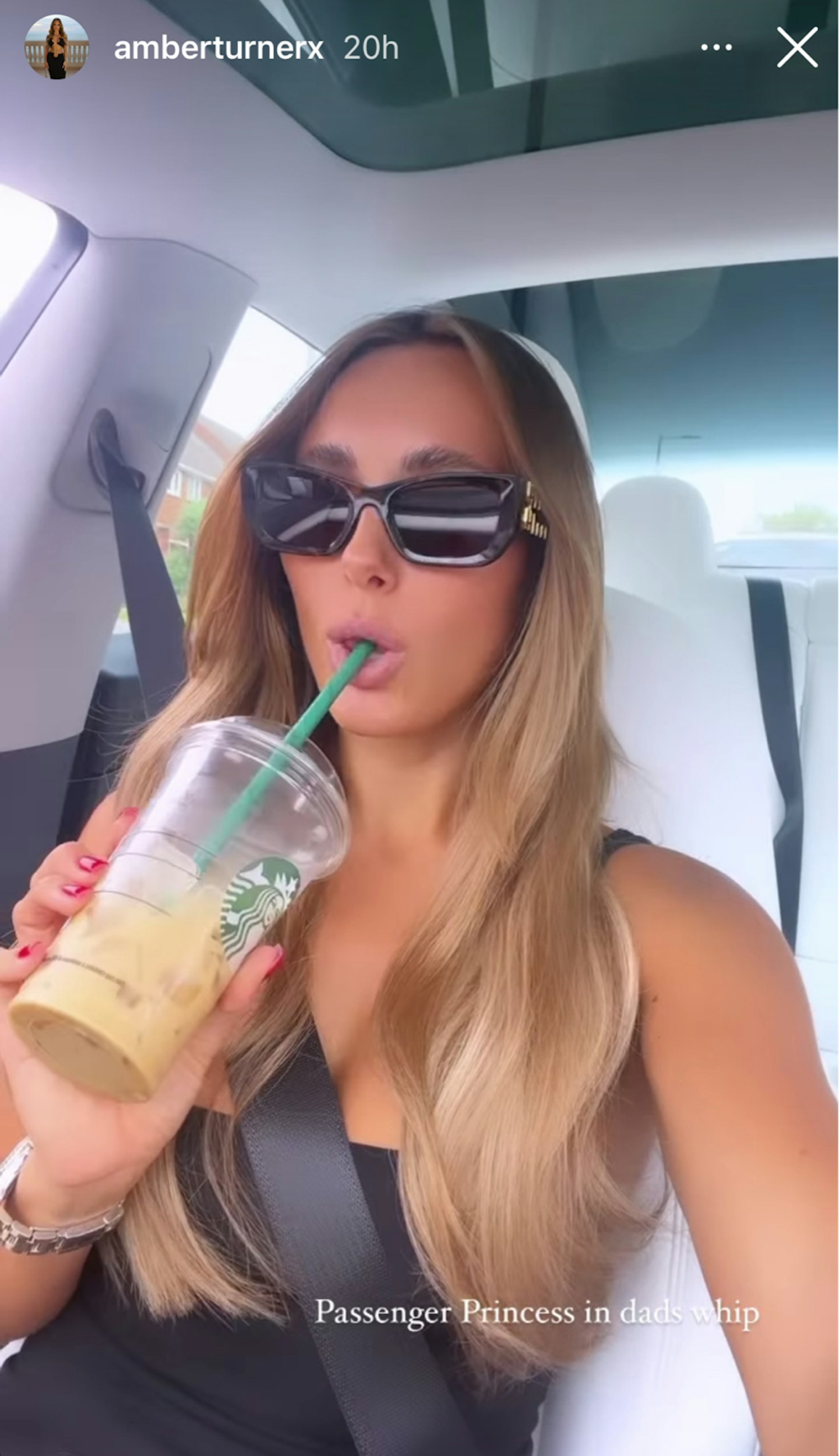 Amber proceeded to flip the camera to Papa Turner who was merrily driving his daughter around as she sipped her Starbucks, Amber gives us iced caramel macchiato energy, right?
Oh, to be an Essex girly sipping on iced coffee and being chauffeured around by your dad in the summer sun.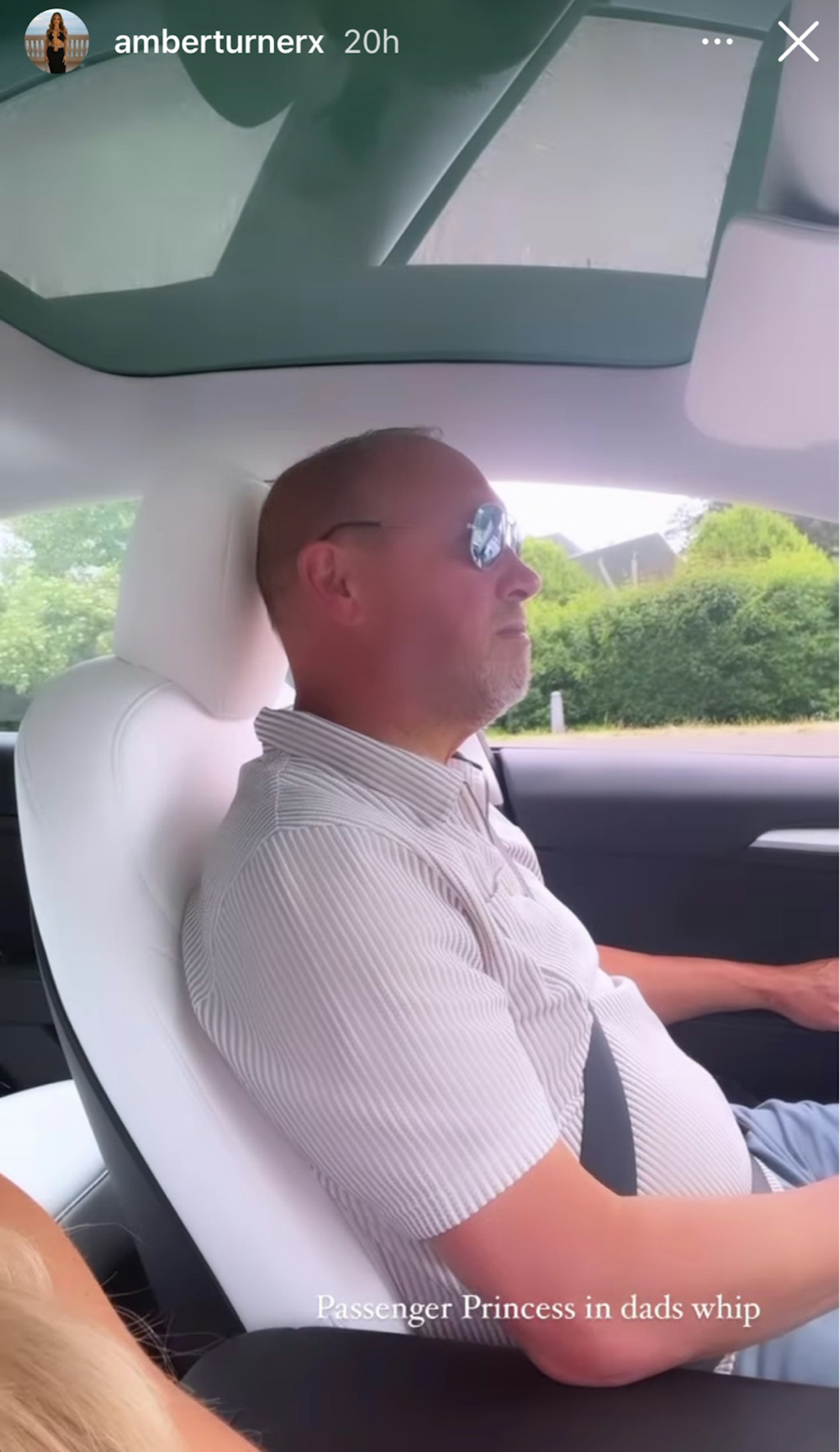 WATCH: Demi and Frankie Sims on chatting to Gemma Owen, DMing Aitch and who they've blocked