Love Island 2016 star Malin Andersson has taken to Instagram to share a poignant post about leaving an abusive relationship which left her "hurting so much".
Since finding fame in the villa, Malin has used her platform to spread awareness on body positivity and bereavement, after the death of her daughter, Consy, in 2019.
Now, she's shared the story of ending a relationship she "knew I had to leave" as she reflects on the last year.
"I spent the day clearing organising and tidying," she began. "I focused on my clothes for the majority and put a pile out for the Women's Centre in Bedford for someone to collect.
"As I was sat there on the floor putting these clothes to one side it instantly triggered memories within me... I realised that exactly a year ago today - my broken hand happened and I was beaten black and blue.
CHECK OUT: Love Island series two - where are they now?
Love Island Series Two - Where are they now? - CLOSER SLIDER
1 of 52
CREDIT: ITV
Cara De La Hoyde
Cara De La Hoyde was one of the original cast members of Love Island 2016 and before she entered she was a circus performer. Cara immediately hit it off with Nathan Massey and the pair coupled from the very beginning. Viewers loved watching their romance unfold and they were crowned winners of the series.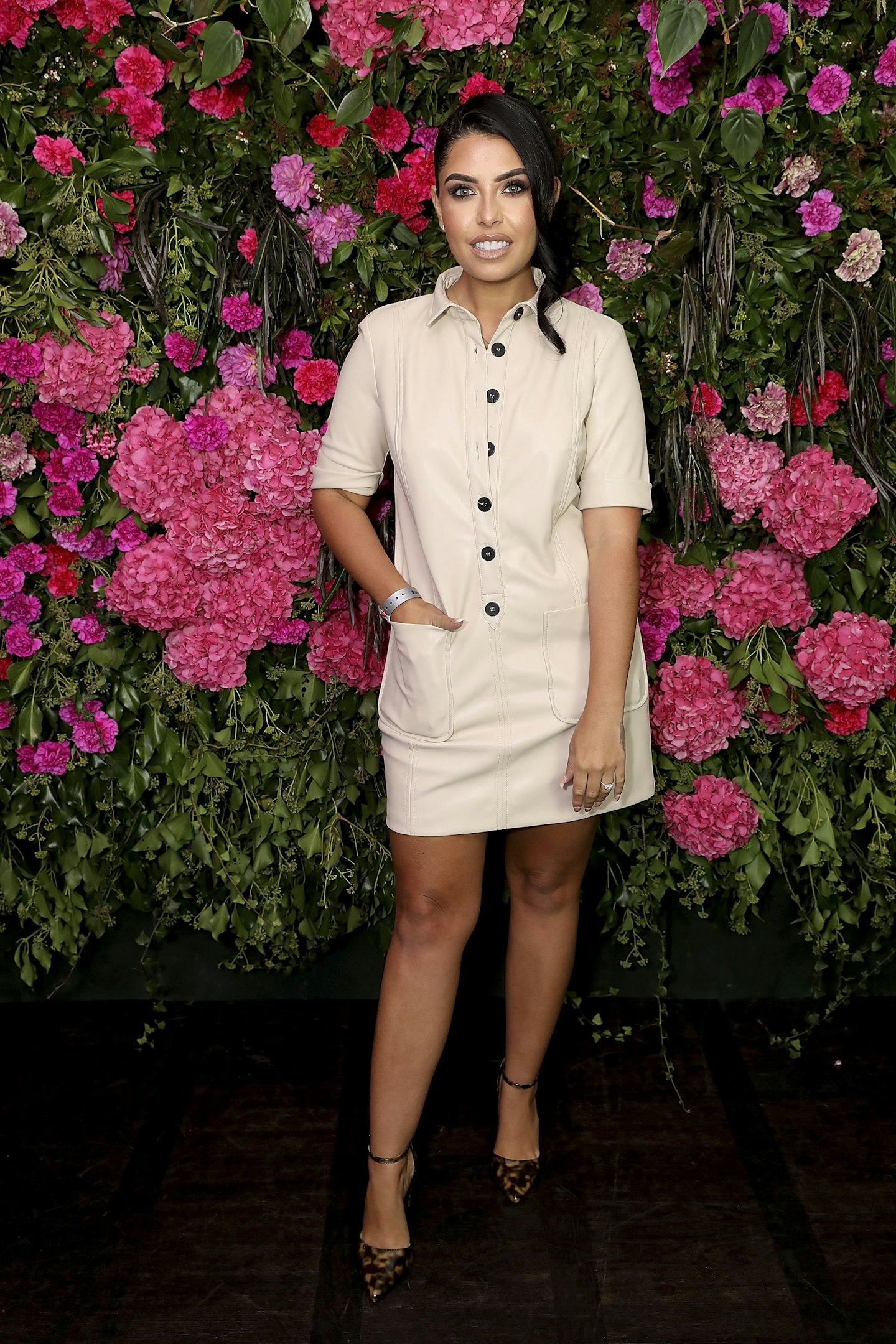 2 of 52
CREDIT: Getty Images
Cara De La Hoyde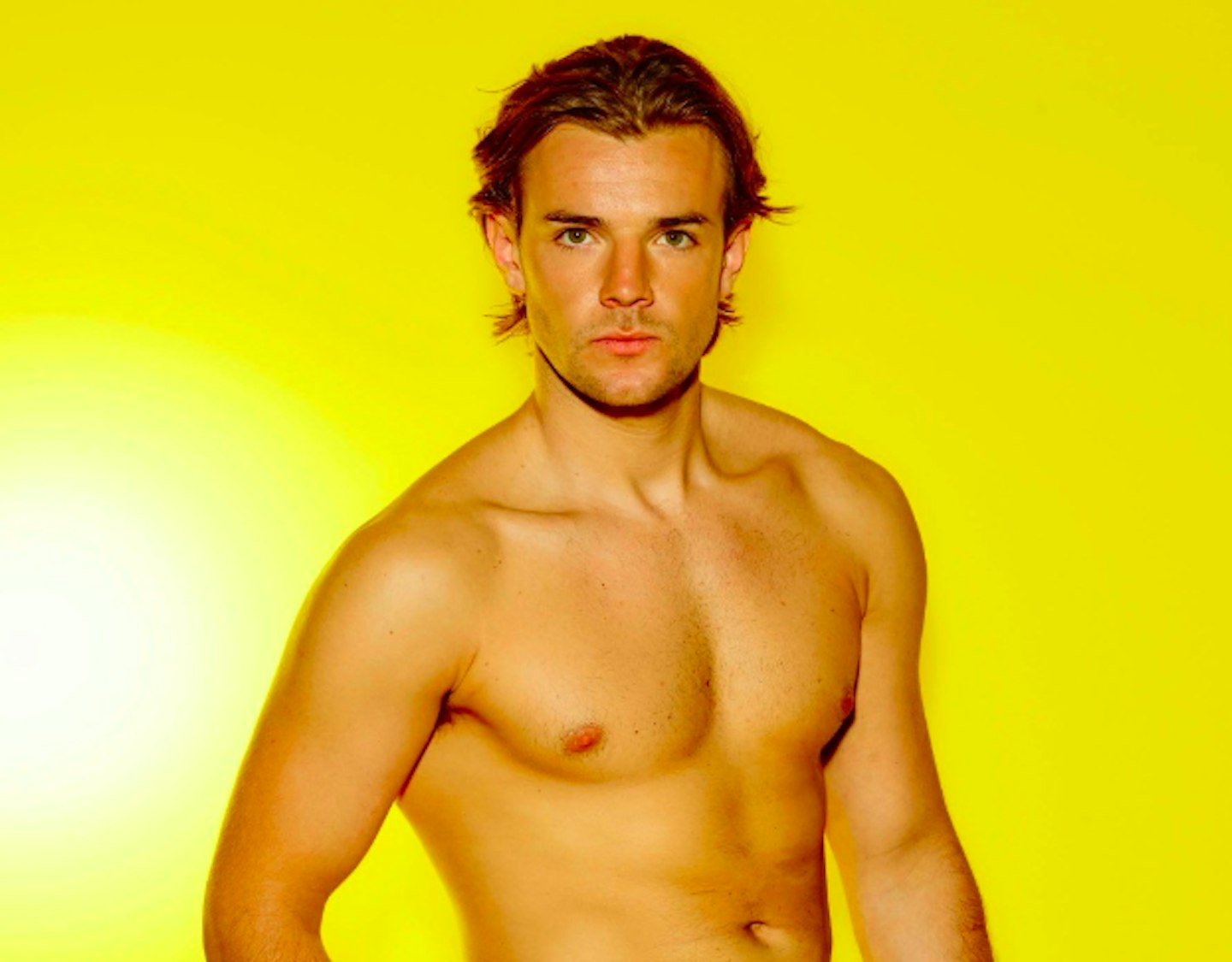 3 of 52
CREDIT: ITV
Nathan Massey
Nathan Massey entered the villa on day one and went on to win the series with his girlfriend Cara De La Hoyde. They chose love and split the £50k prize money.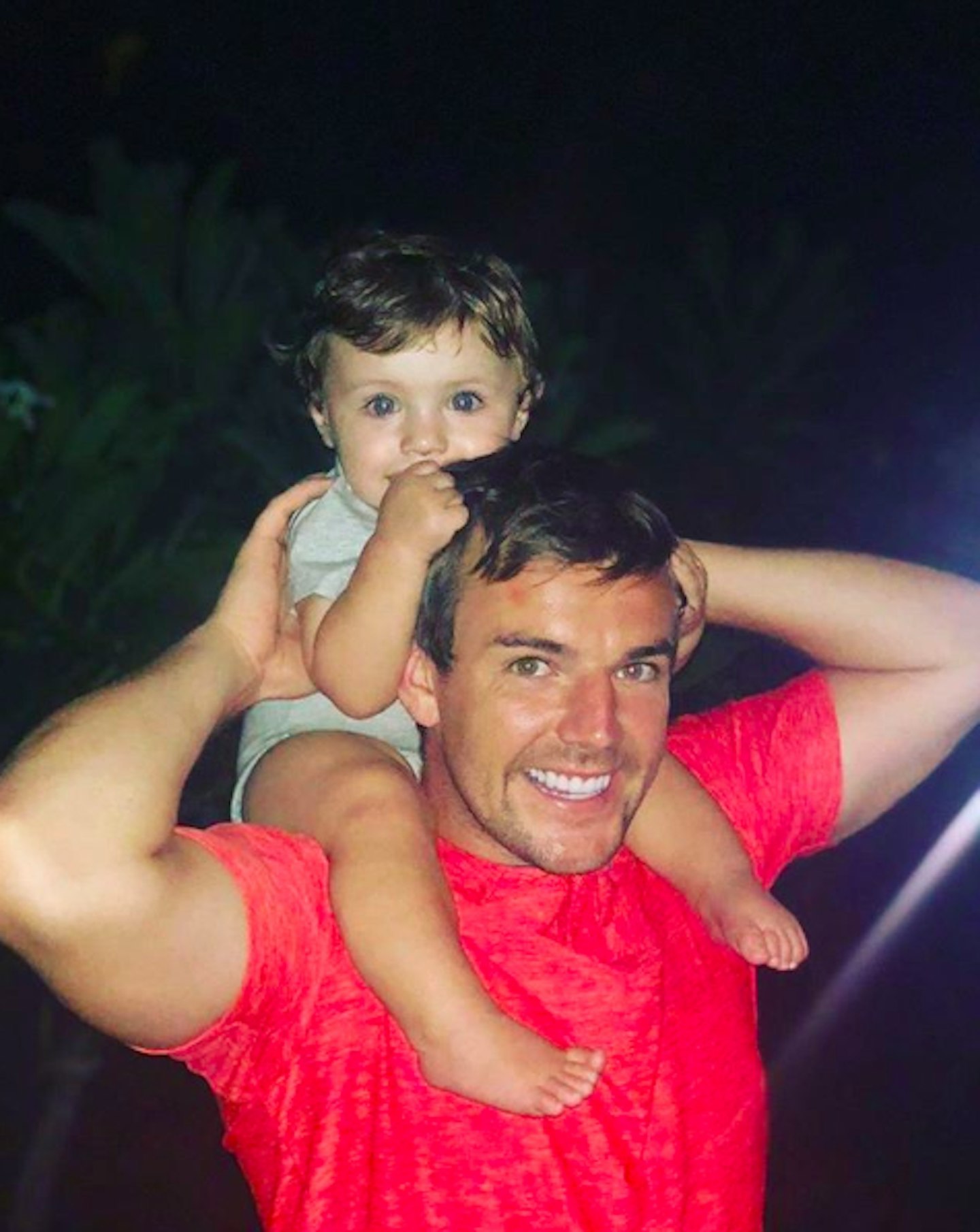 4 of 52
CREDIT: Instagram / nathanmassey_
Nathan Massey
Nathan and Cara left the villa together and despite an up and down relationship featuring a relatively lengthy split. The pair are now happier than ever with their son, Freddie.Nathan and Cara had a brief stint on TOWIE, making a few guest appearances. More recently, Nathan asked TOWIE fave Tommy Mallett to be the godfather to Freddie.Nathan also took part in a charity boxing match which was organised by Eastenders star Jake Wood. He won his fight, beating a London businessman.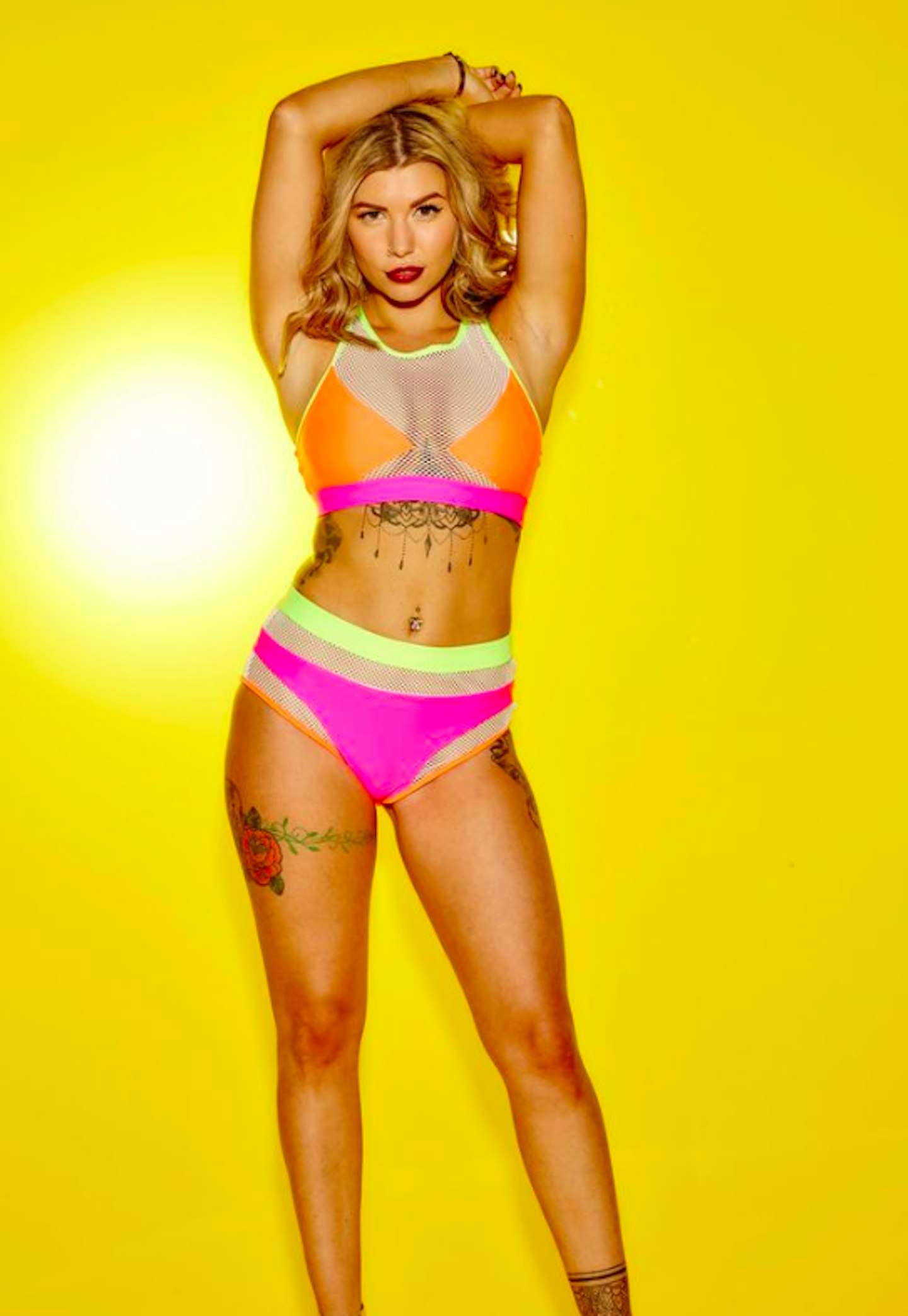 5 of 52
CREDIT: ITV
Olivia Buckland
Olivia Buckland was a member of the 2016 cast from day one. She coupled up with Daniel Lukakis, Rykard Jenkins and Adam Maxted before Alex Bowen entered.During the show she also had a brief fling with co-star Terry Walsh before he decided he preferred Malin Andersson.From day 20 onwards, Olivia stayed coupled up with Alex Bowen. The couple ended as runners up.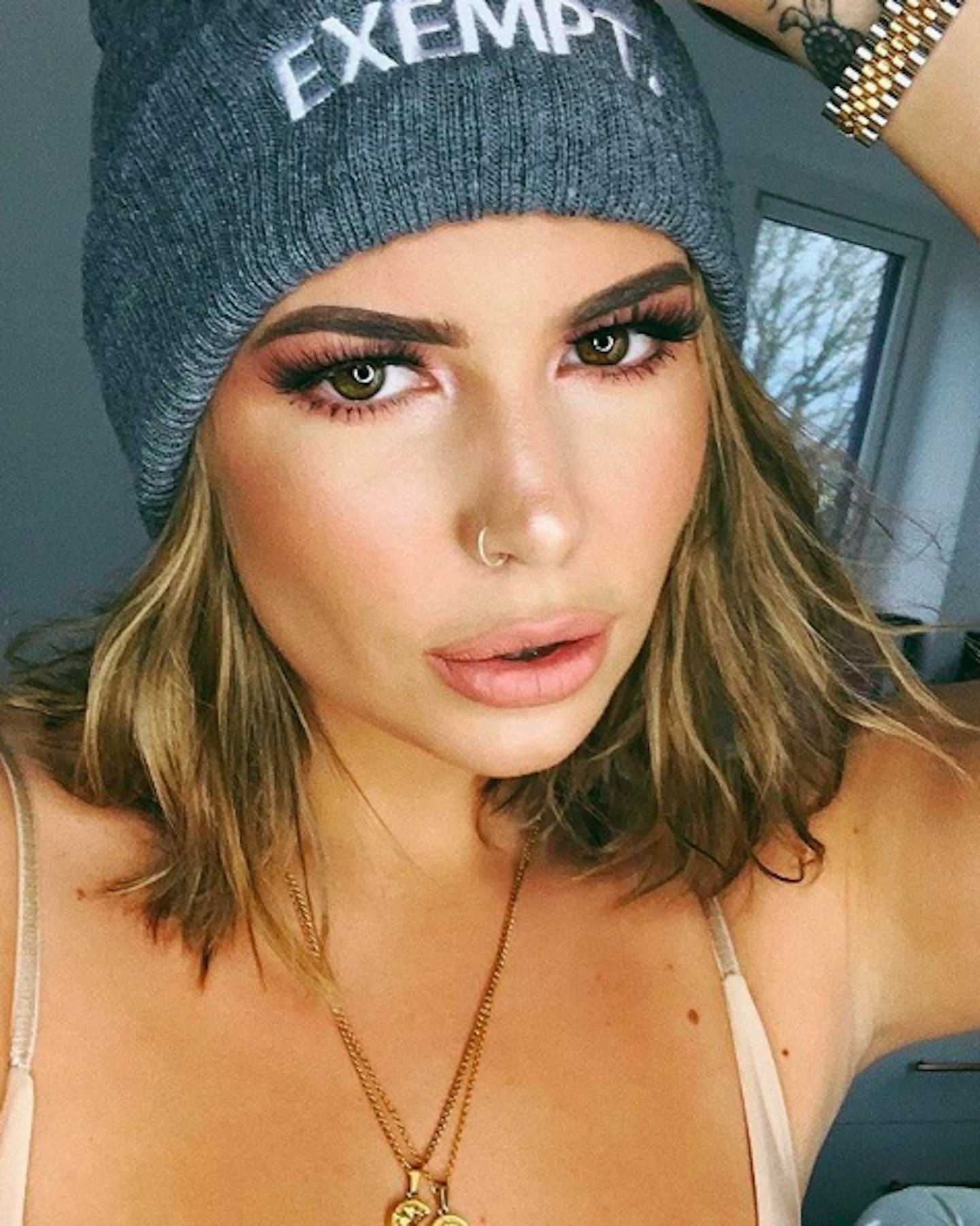 6 of 52
CREDIT: Instagram / oliviadbuck
Olivia Buckland
Since leaving the villa, Alex and Olivia moved in together and they are the proud owners of two French bulldogs. In 2017, the couple got engaged and Olivia featured in an episode of Say Yes To The Dress. In 2018, Alex and Olivia became the first Love Island couple to tie the knot. They married at Gosfield Hall, in Olivia's home county of Essex in a lavish ceremony with hundreds of guests.Olivia has had several lucrative fashion deals including her own range of clothing with MissPap, has walked the catwalk during London Fashion Week as well as presenting on This Morning.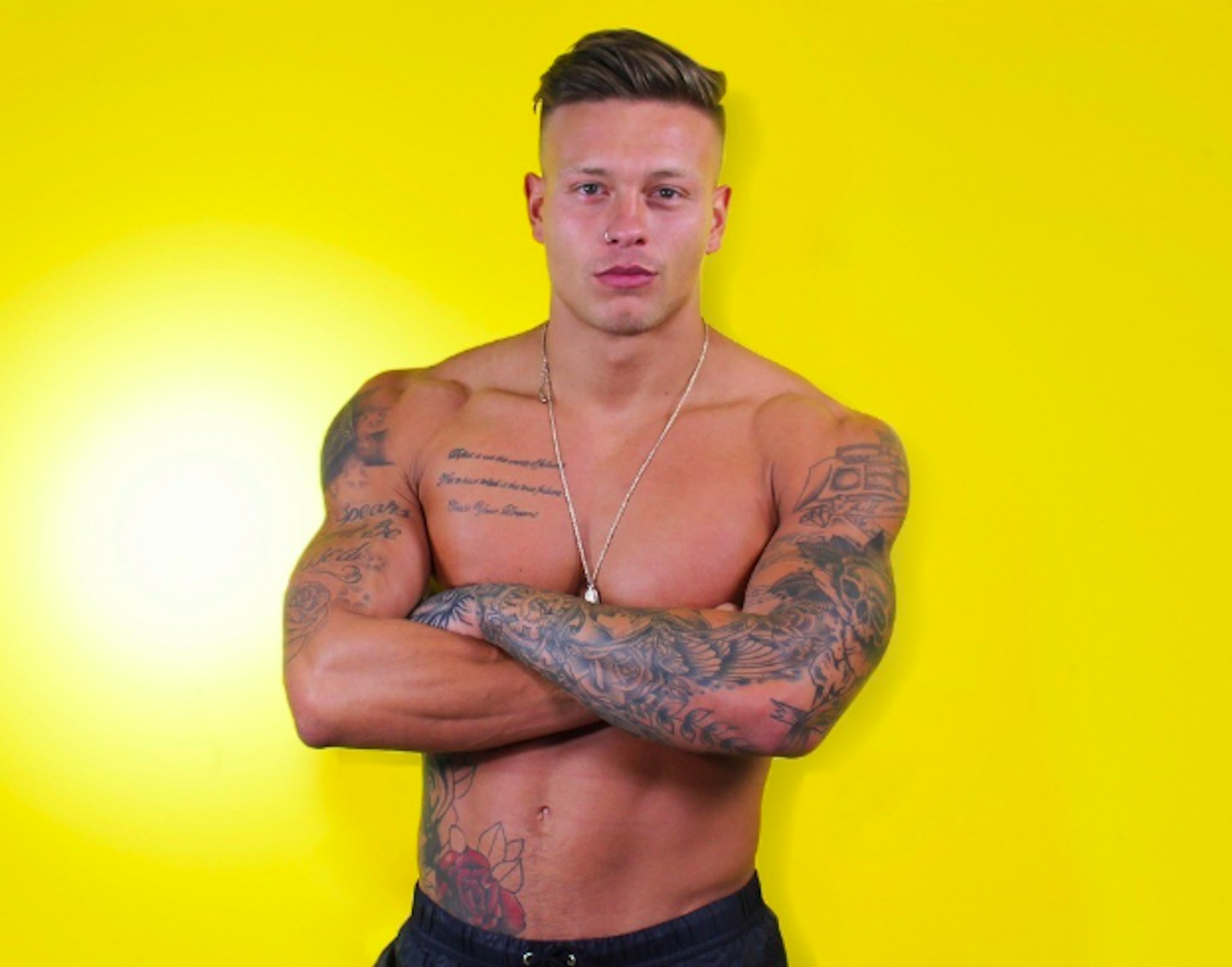 7 of 52
CREDIT: ITV
Alex Bowen
Alex Bowen, from Wolverhampton, entered the Love Island villa on day 18, alongside James Khan. Prior to starring on the reality show, Alex worked as a scaffolder and a fitness and fashion model.He was an immediate hit with the ladies but on day 20, Olivia chose to couple up with him and the couple stayed together until the end.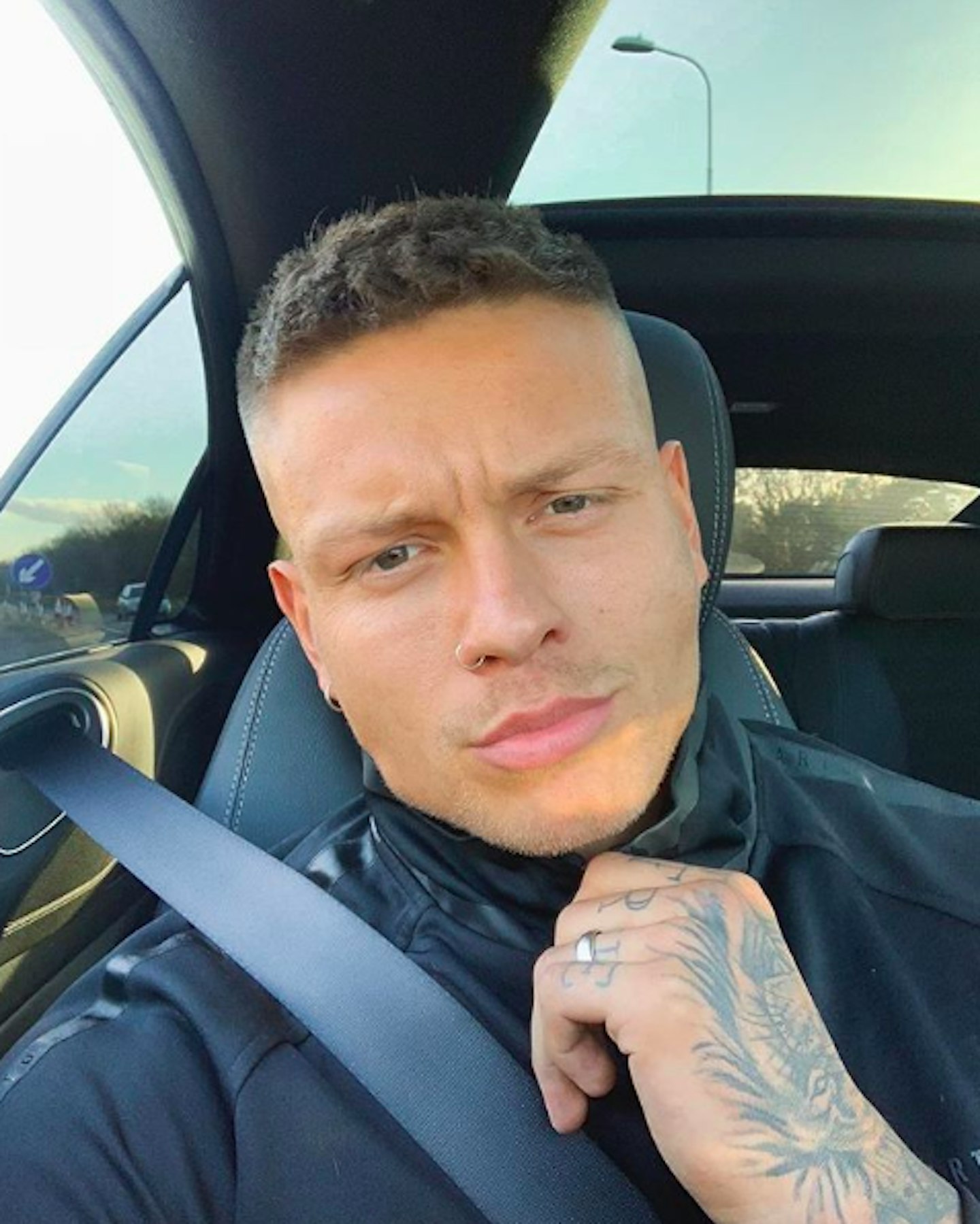 8 of 52
CREDIT: Instagram /ab_bowen
Alex Bowen
Since leaving the villa, Alex Bowen and Olivia moved in together, got married and have built their dream home in Essex. Alex reportedly bought the ring eight weeks after leaving the villa because he was so certain Olivia was the one.Alex released his own debut fashion line MVMNTLondon and he and Olivia had their own reality TV series, Alex & Olivia Said Yes, on TLC.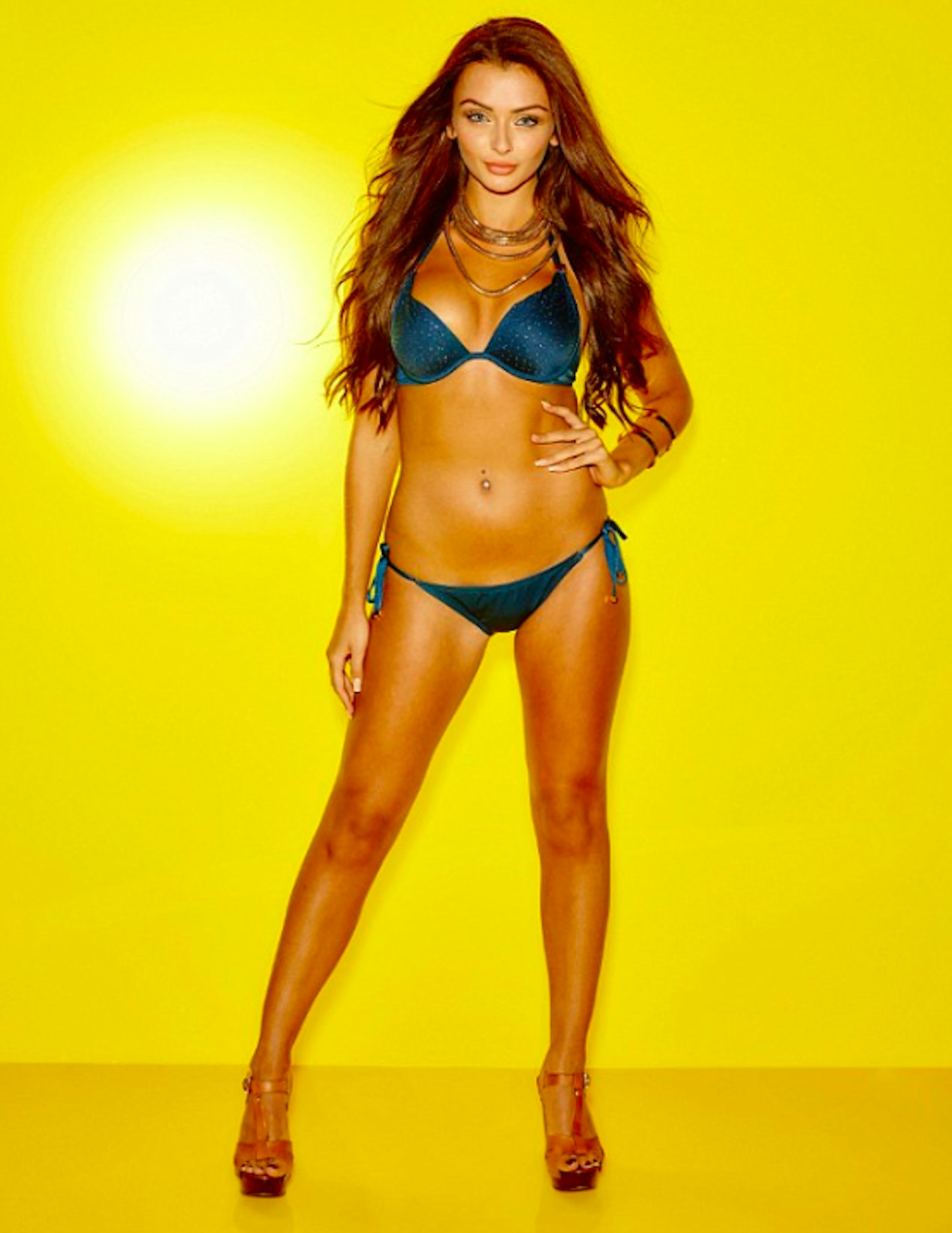 9 of 52
CREDIT: ITV
Kady McDermott
Kady joined the Love Island cast pretty early on in the series, on day three. Kady entered with a bang, stealing Scott Thomas from fellow co-star Zara Holland. Despite some ups and downs, including a physical fight where Malia Arkian was removed from the villa, Kady and Scott were in it for the long haul and finished third.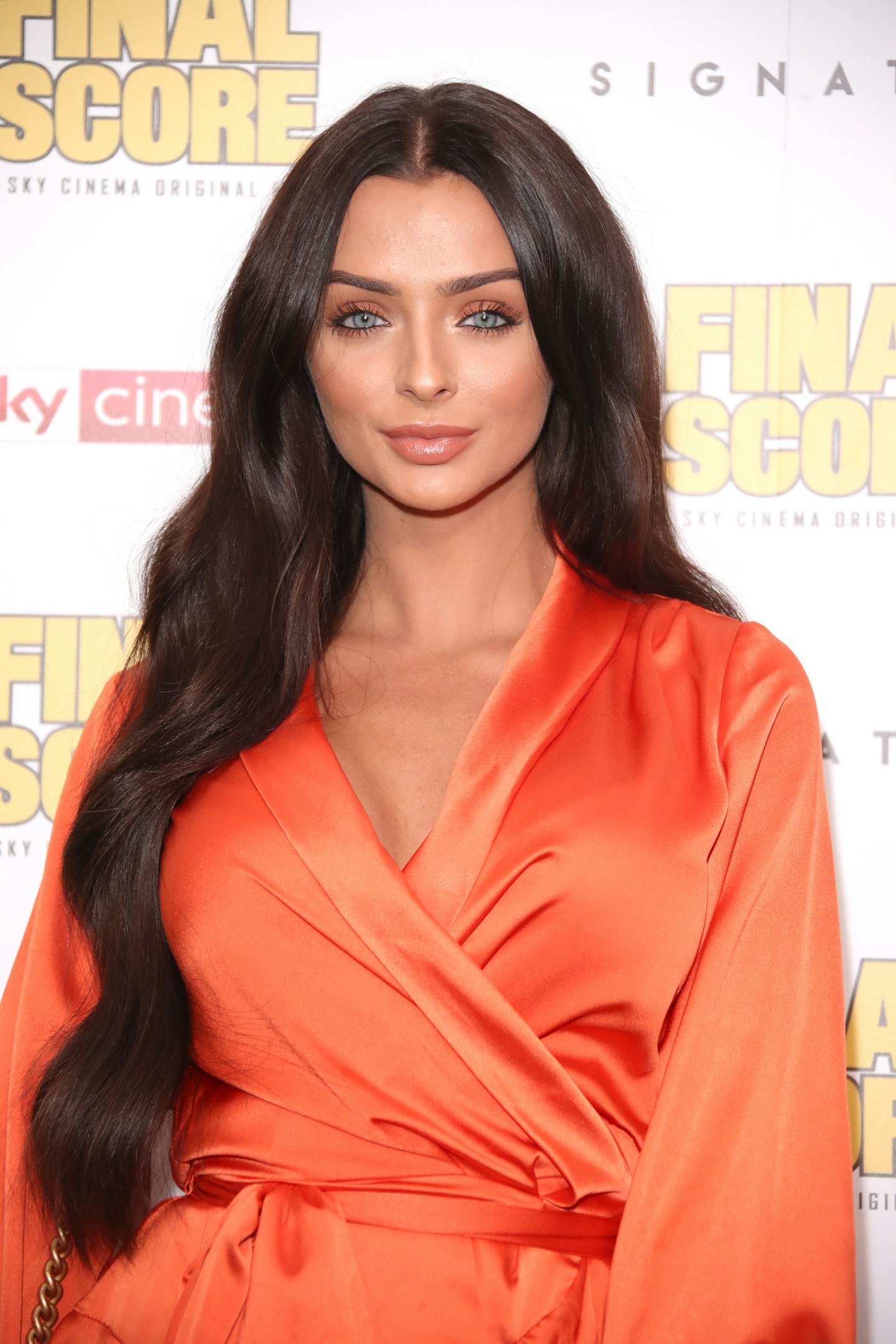 10 of 52
CREDIT: Getty Images
Kady McDermott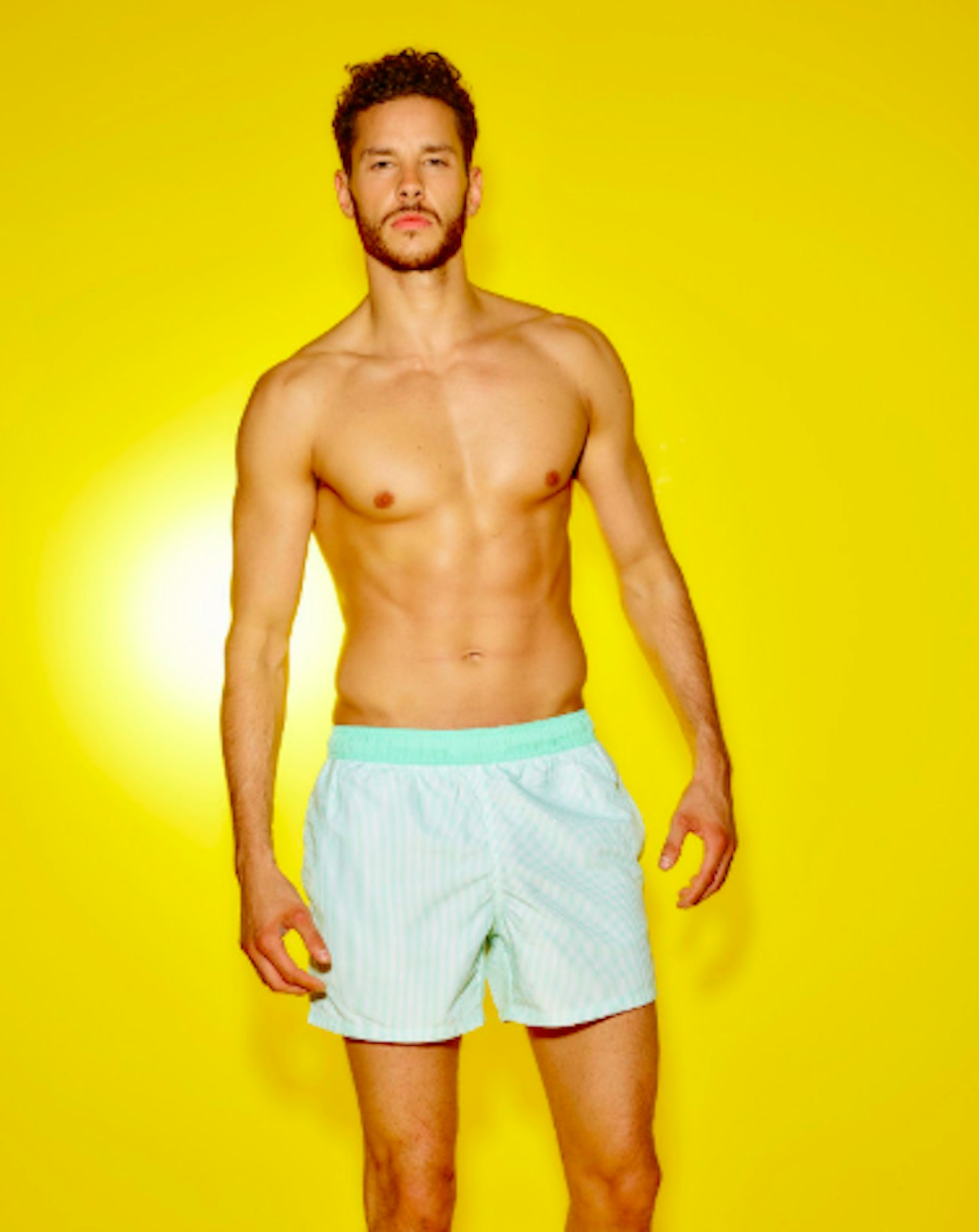 11 of 52
CREDIT: ITV
Scott Thomas
Scott Thomas entered the Love Island villa on day one and originally paired up with Miss Great Britain winner, Zara Holland. Prior to Love Island, the Manchester born lad owned his own events company.On day three, Kady McDermott entered the villa and the pair got together at the next recoupling on day six. The couple stayed together throughout and came third.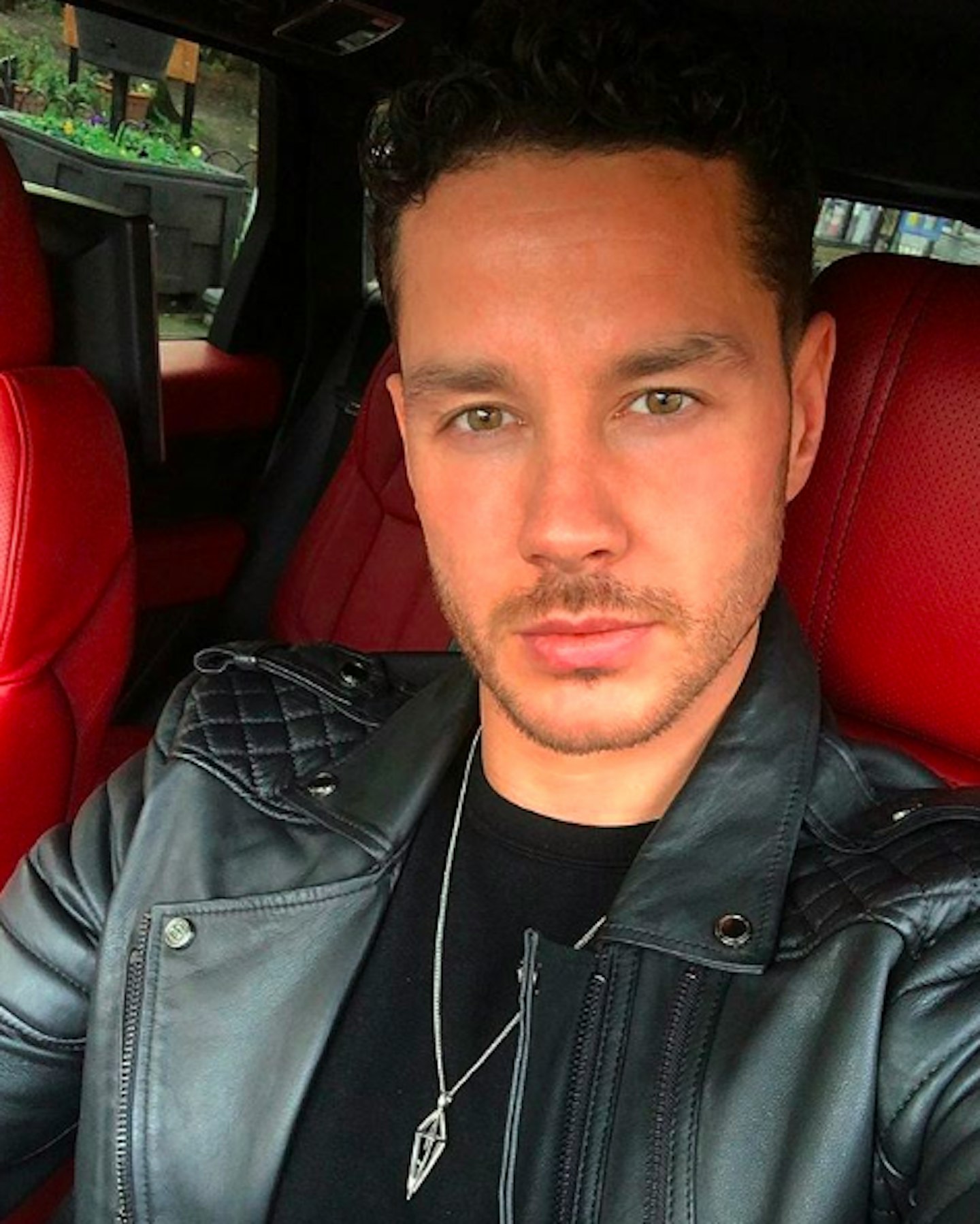 12 of 52
CREDIT: Instagram / scottyspecial
Scott Thomas
After leaving the villa, Scott moved in with Kady and they stayed together for a year before splitting up.Scott has two brothers who have both starred in ITV soaps. Adam Thomas, Scott's twin starred in Emmerdale while Ryan Thomas their older brother was in Coronation street.In 2018, Ryan Thomas was accused of punching Roxanne Pallet while in the Big Brother house, sparking outrage by the public who could see that her claims had been exaggerated. Roxanne was forced to apologise, but Scott stood by his brother and said he could never forgive the ex-Emmerdale actress for what she put their family through.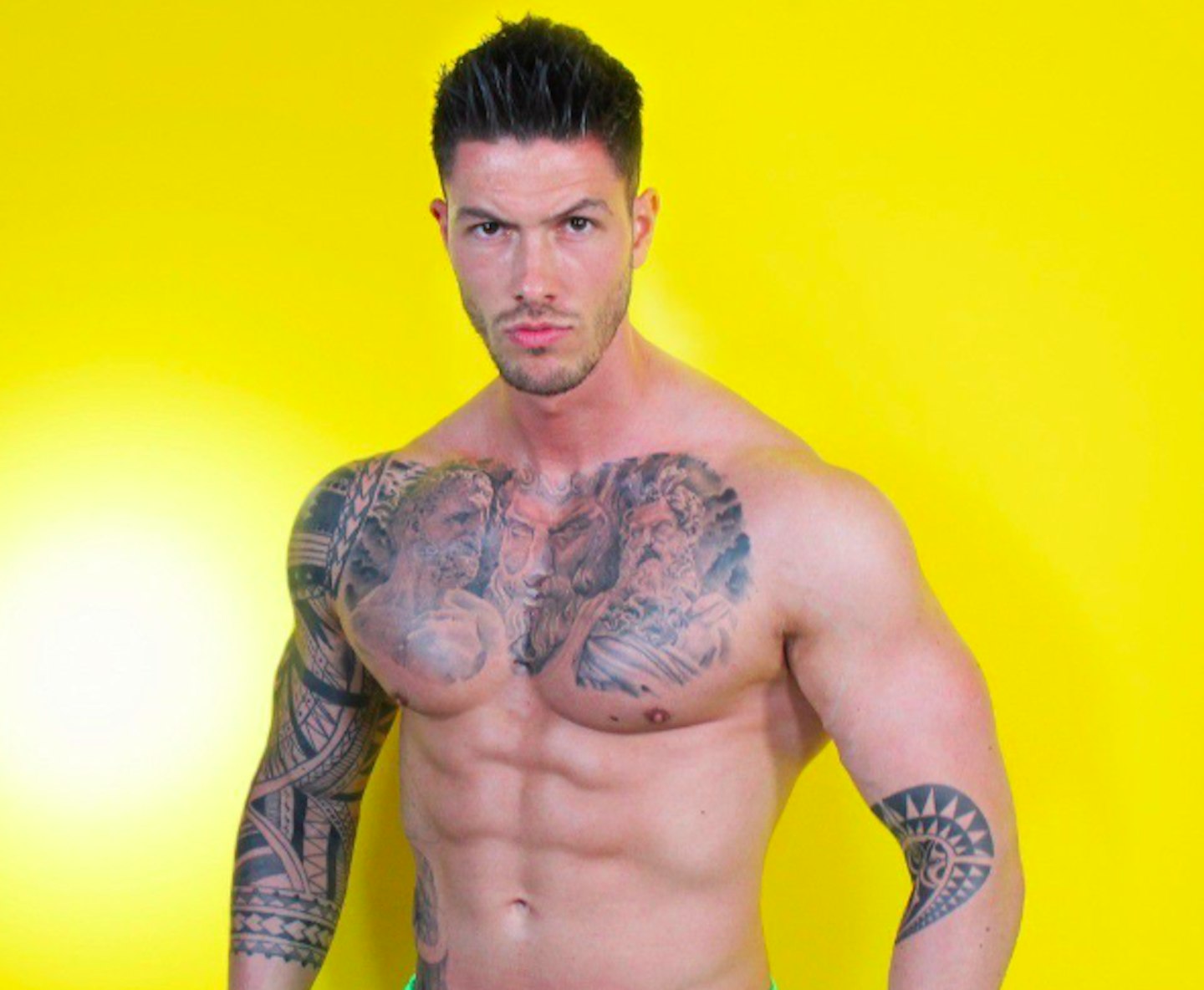 13 of 52
CREDIT: ITV
Adam Maxted
Adam Maxted from Northern Ireland entered the Love Island villa on day 11. Before Love Island, Adam was a personal trainer, stripper and wrestler. Adam coupled up with a different girl at each recoupling - Olivia Buckland, Zara Holland, Liana Isadora Van Riel, Tina Stinnes and finally Katie Salmon.Adam was a controversial character, rubbing several co-stars up the wrong way, including a furious row with Liana Isadora Van Riel. He ended the show with Katie and the couple came in fourth place in the final of the series.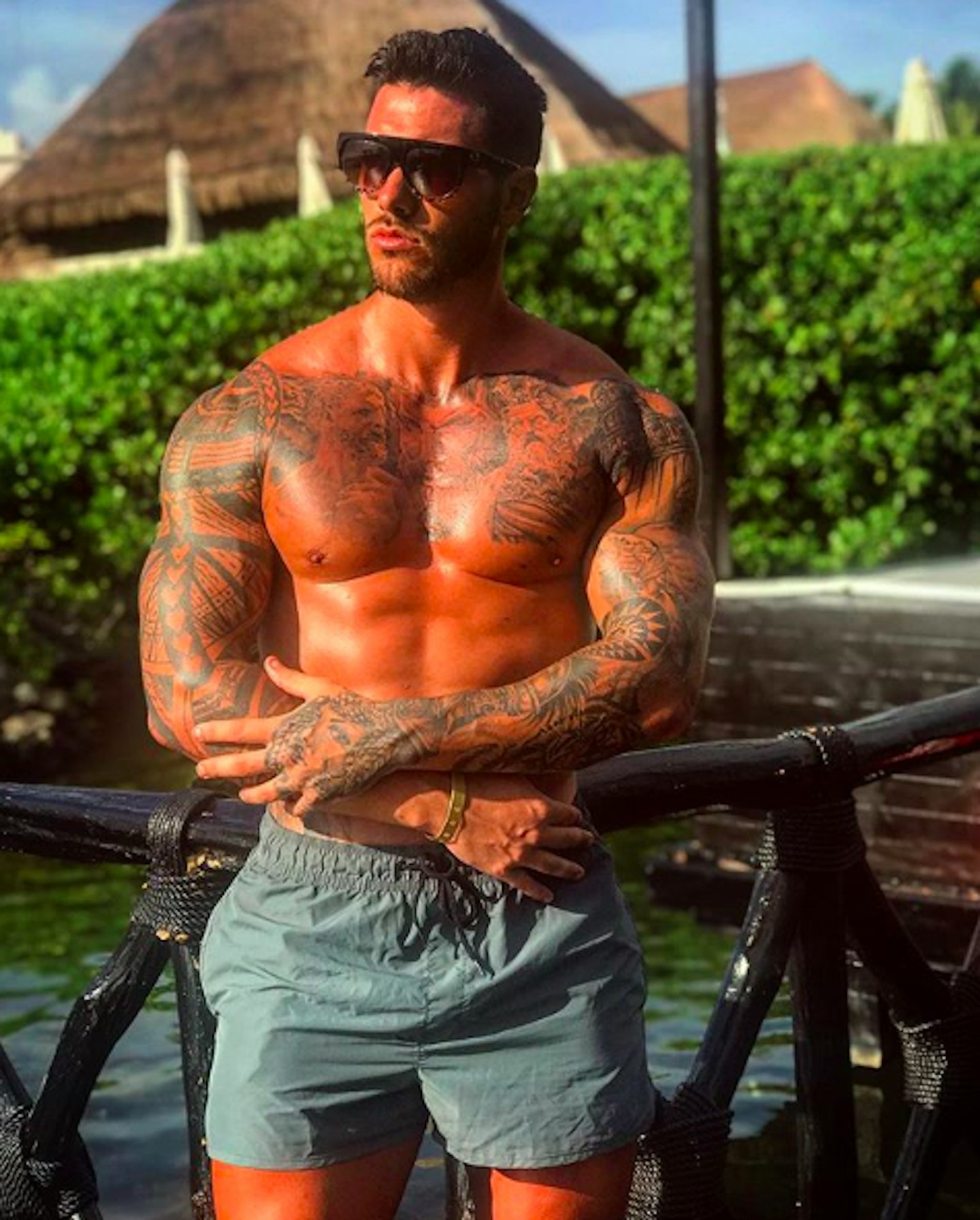 14 of 52
CREDIT: Instagram / adammaxted
Adam Maxted
Almost immediately after leaving the villa, Adam and Katie split up. Adam insisted he was definitely single and on Twitter likened Katie to a kebab: "It's like when you're eating a kebab after a night out and the first few bites taste good but then you realise that it really isn't nice at all!"Adam has continued with his wrestling career since leaving the villa. In 2018, it was announced that Adam would appear on ITV's World of Wrestling (WOS) under his wrestling name of Flex.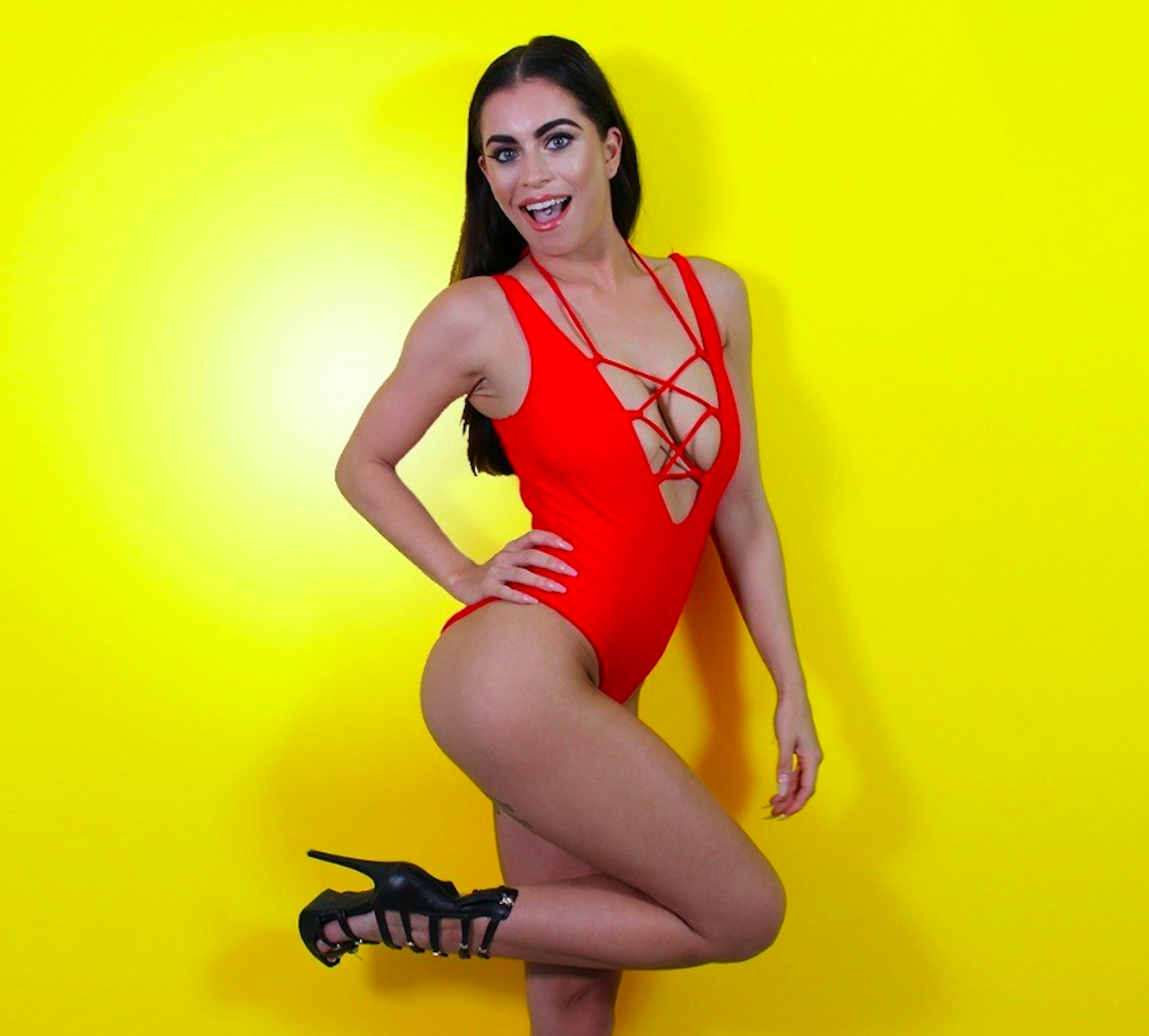 15 of 52
Katie Salmon
Katie entered the villa a month into the show (34 days to be precise). During her time on Love Island she made history with Sophie Gradon when they coupled up and became the first same sex couple. However when Sophie decided to leave the show, Katie decided to recouple with Adam Maxted and the pair came fourth place.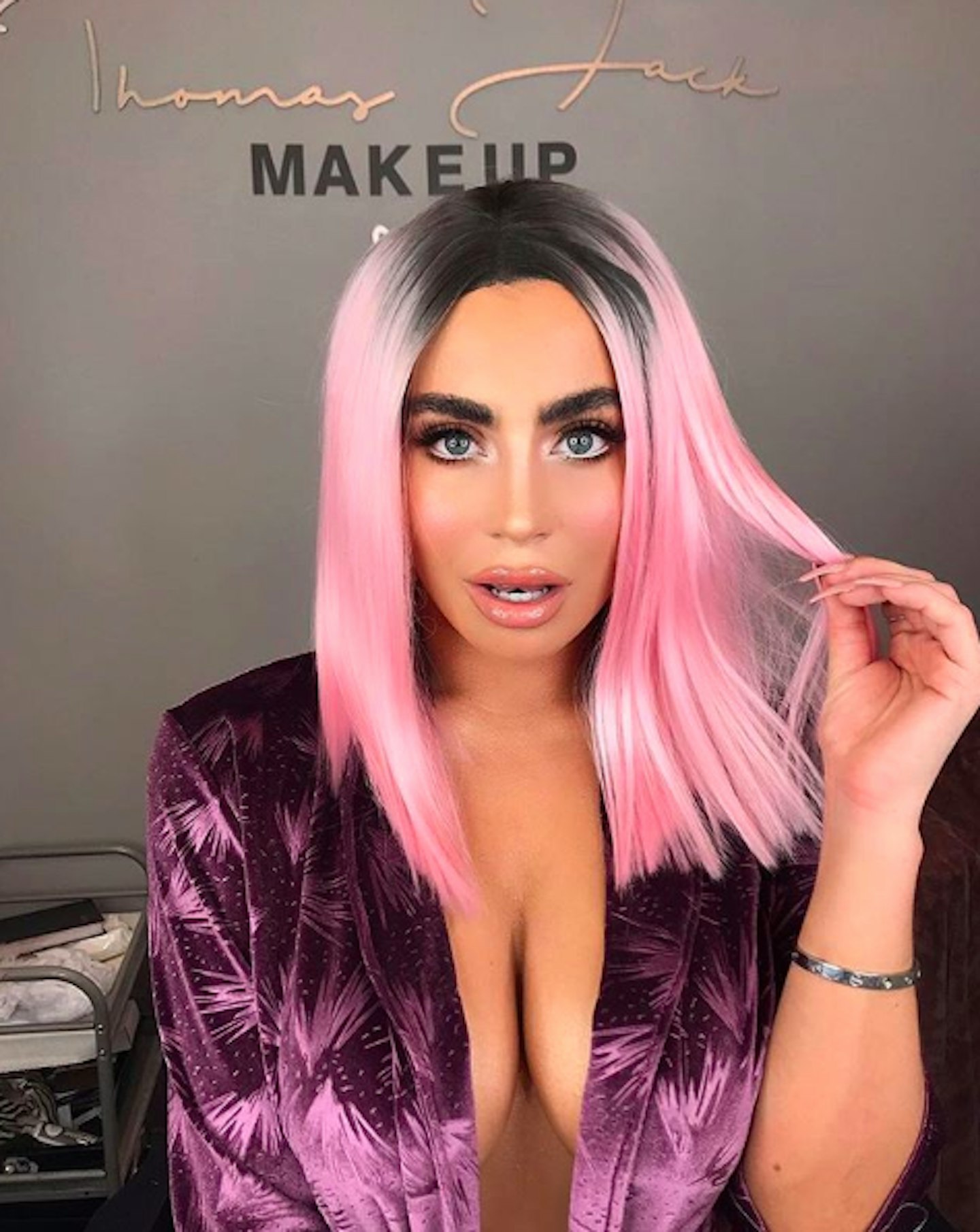 16 of 52
CREDIT: Instagram / itskatiesalmon
Katie Salmon
It wasn't to last though because Katie and Adam ended up splitting two weeks after they returned to civilisation. Two years after leaving Love Island and Katie hinted she received a lot of criticism from the LGBT community because of her relationship with Sophie. At the time she said on BBC's Victoria Derbyshire programme: "Why can't I be who I want to be? There's nothing to be ashamed of, there's nothing to feel bad about.""I felt like they all doubted [that I was bi], were criticising me."I was really upset to be honest that they'd not supported me – my own community who had probably felt those [same] nervous feelings of coming out."Katie has since dated Danielle Whittaker - but the pair split months later - and has launched a dance vlog Youtube channel. Katie is often seen partying in Ibiza and loves to flaunt her enviable figure in tiny bikinis on Instagram.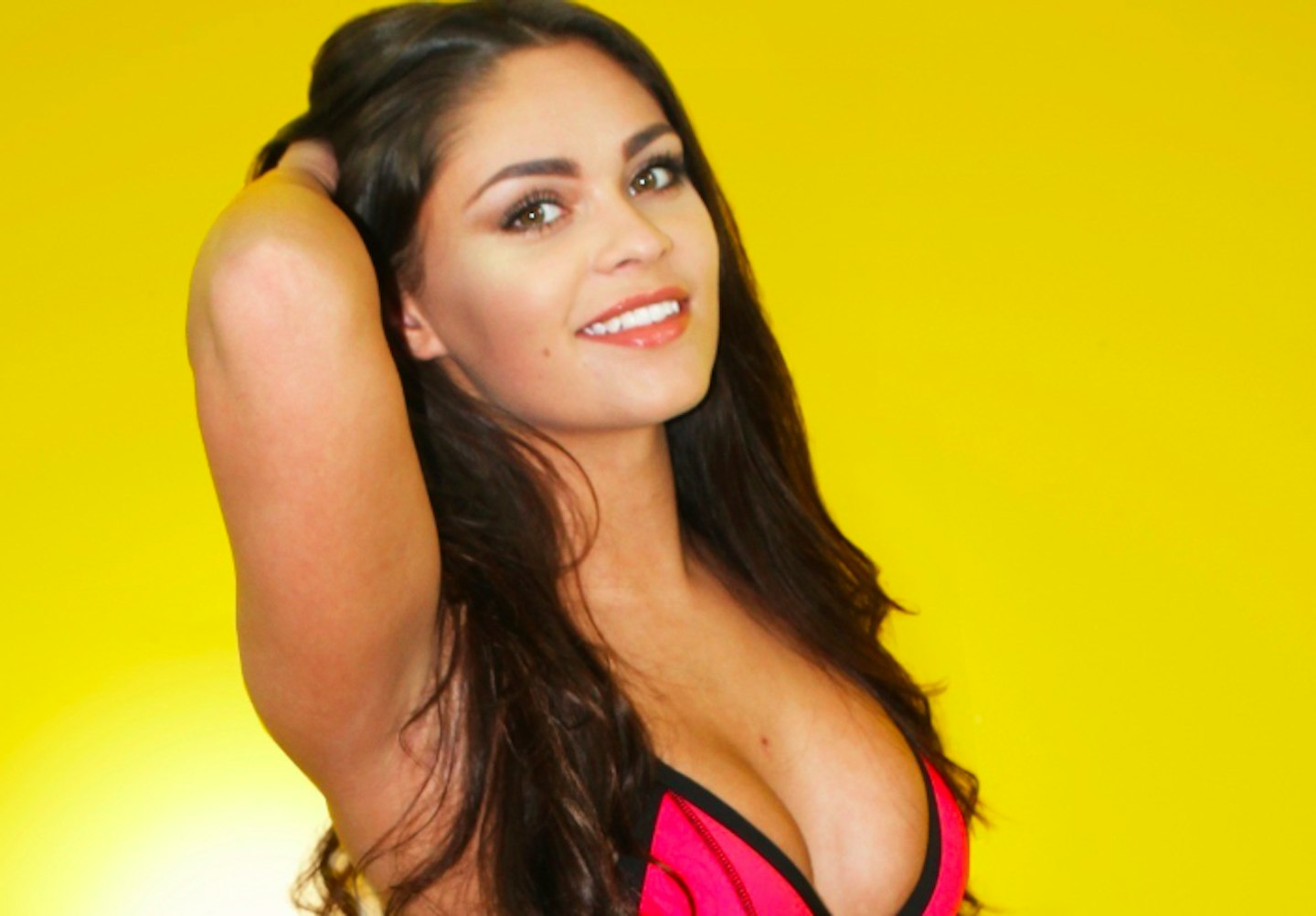 17 of 52
CREDIT: ITV
Emma-Jane Woodhams
Emma-Jayne entered the villa during week 3, just two days after Malin Andersson was booted from the show, and instantly coupled up with Terry Walsh. Despite Malin warning Terry that Emma-Jayne was "mugging him off and playing a massive game", they had sex on TOP of the covers and they left the villa together in a relationship.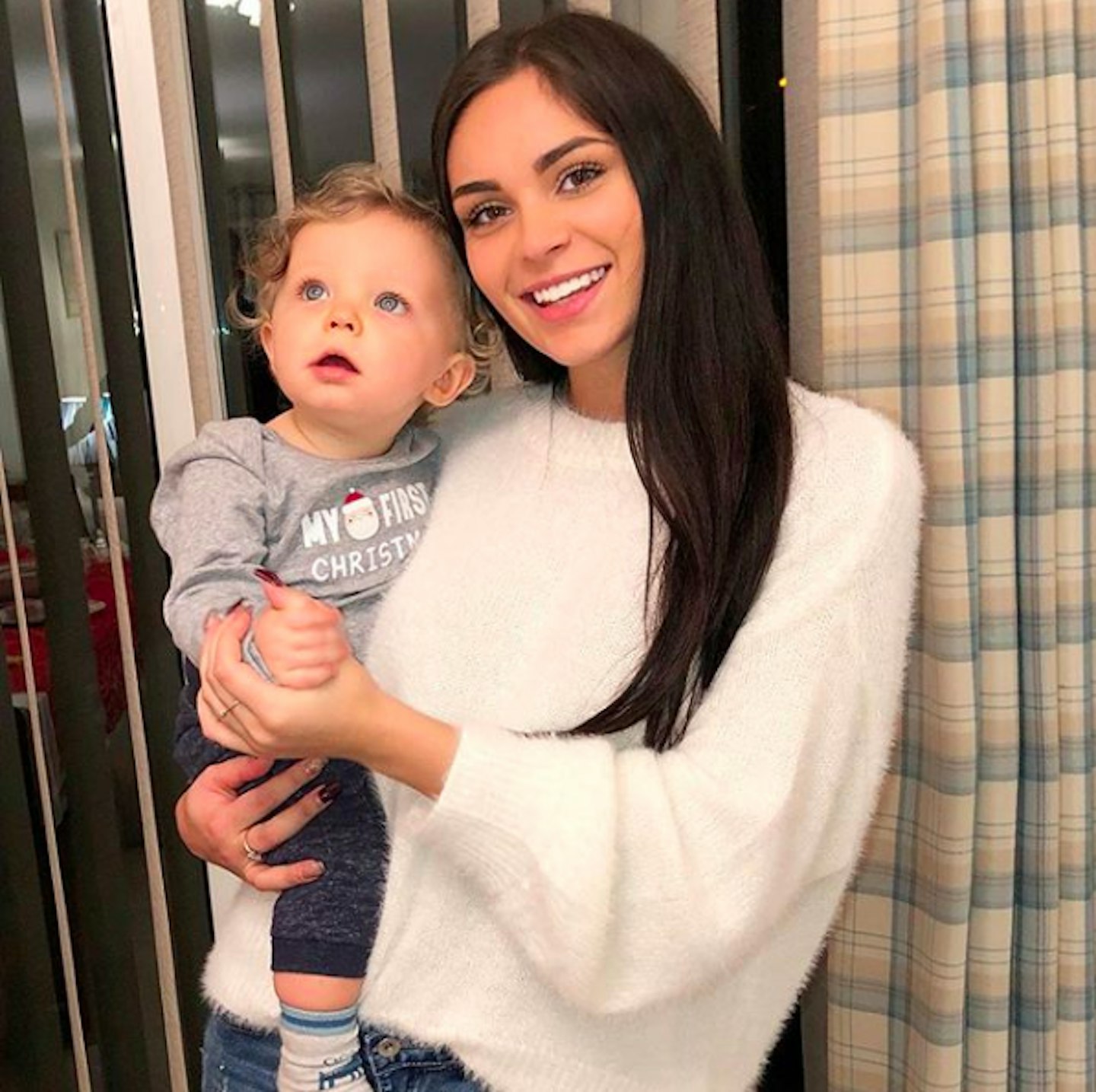 18 of 52
CREDIT: Instagram / emmajwoodhams
Emma-Jane Woodhams
Eight months after their ITV stint and Emma-Jayne and Terry called it quits but Tez insisted they were "good friends". Five months after their breakup, Emma-Jayne reunited with her ex-boyfriend Jordan Bye and revealed they were expecting their first child together. Unfortunately thing were not to last and weeks after welcoming her baby boy Alfie into the world, Emma-Jayne announced she'd split from her baby daddy. Now, Emma-Jayne has a new beau, who she appears to be very loved-up with.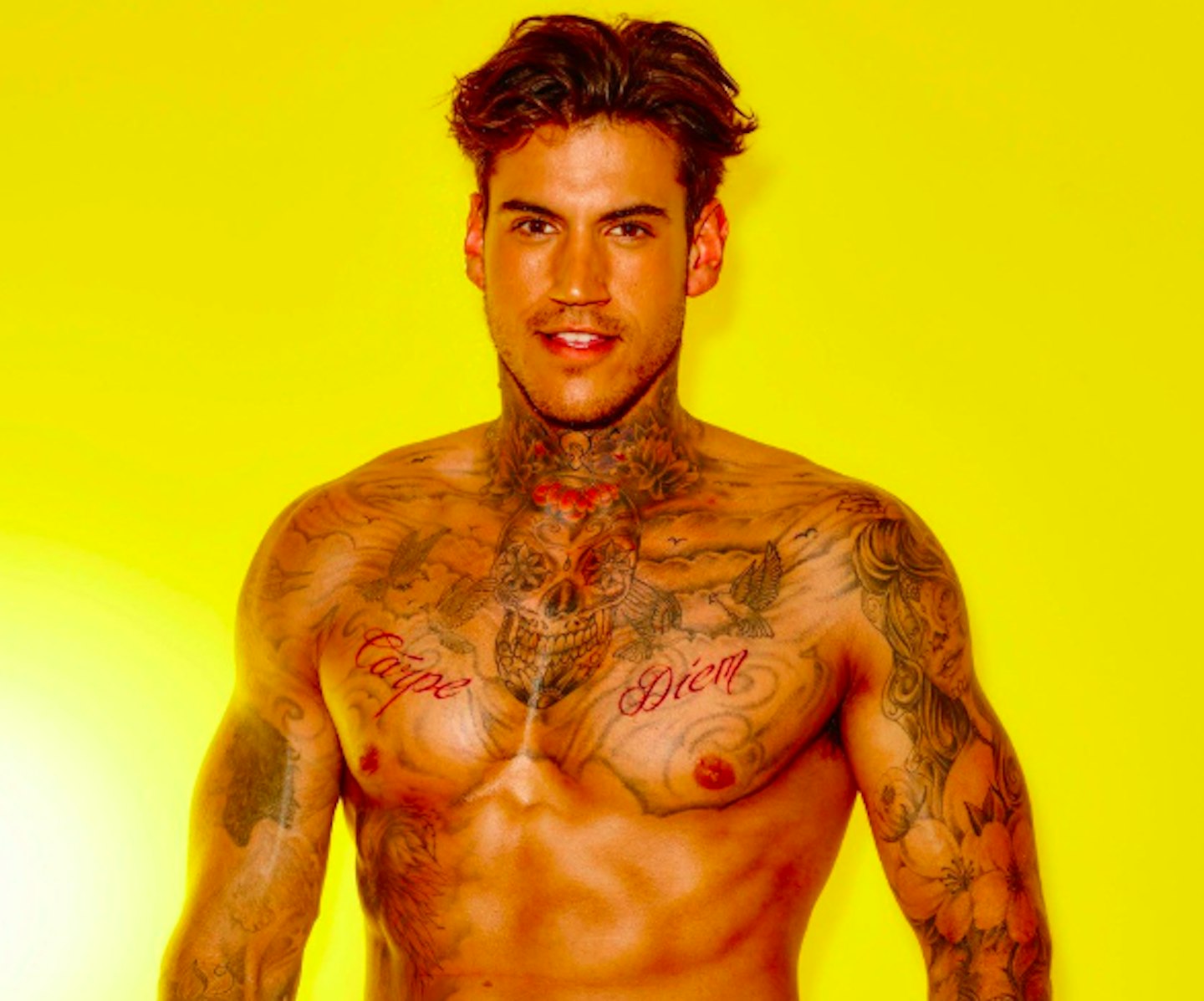 19 of 52
CREDIT: ITV
Terry Walsh
Terry joined the original Islanders on day three and hit it off with Malin. Despite their highs and lows, Malin thought they'd last but two days after she was booted from the villa he moved on to Emma-Jayne... rude!A couple of the girls called Terry out (Malin, who re-entered the villa to confront, also slammed him) but that didn't stop his budding new relationship. Before leaving the show, Terry and Emma had sex on TV and in front of their fellow Islanders who were awake.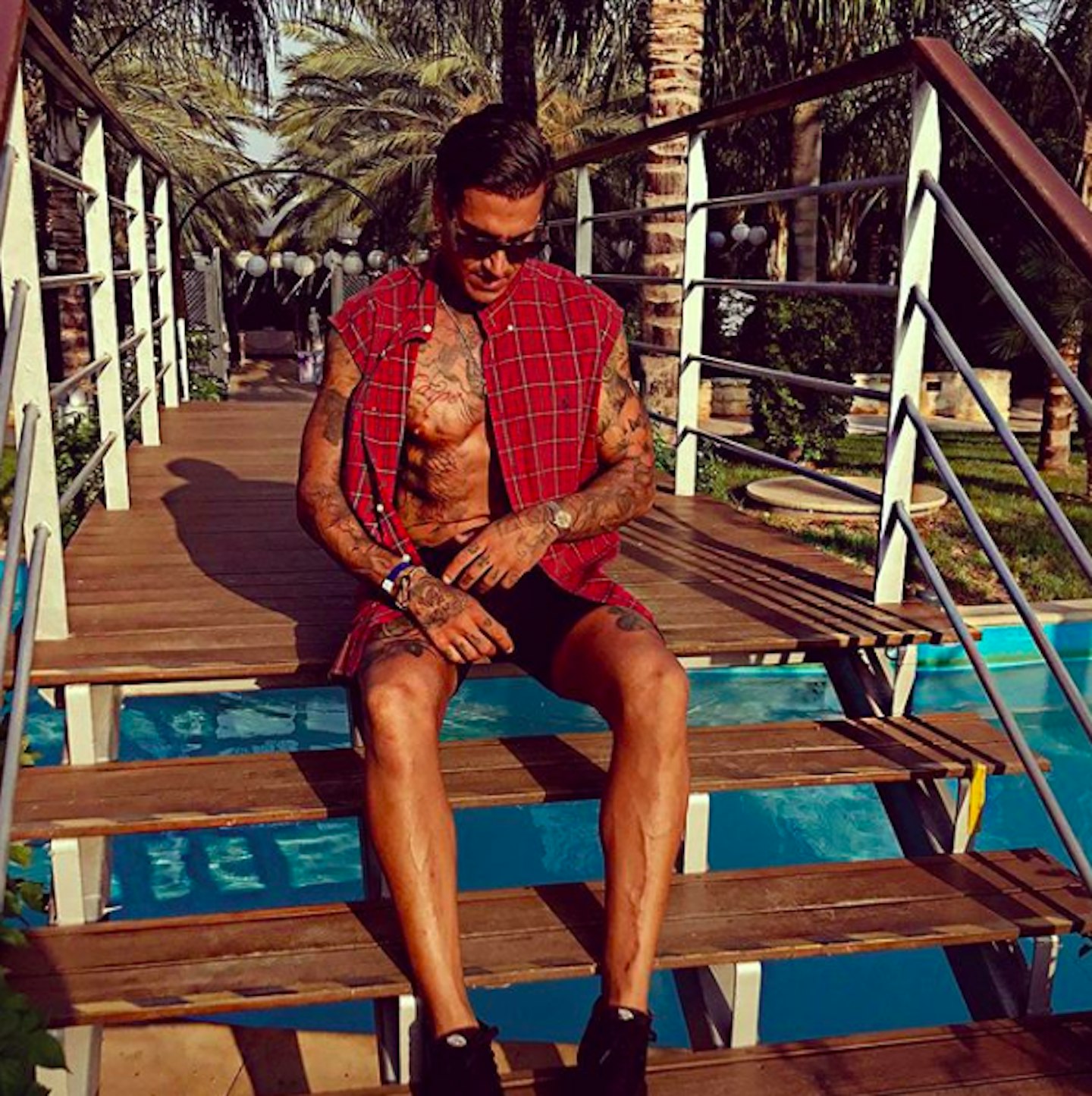 20 of 52
CREDIT: Instagram / terry_walsh2
Terry Walsh
Terry and Emma-Jayne's relationship lasted eight months which is pretty long compared to some of the Love Island 2018 couples relationships.Following their breakup, Terry seems to have kept up with his fitness routine. Surprisingly though, Terry has taken himself completely off social media, and has no active Instagram or Twitter account.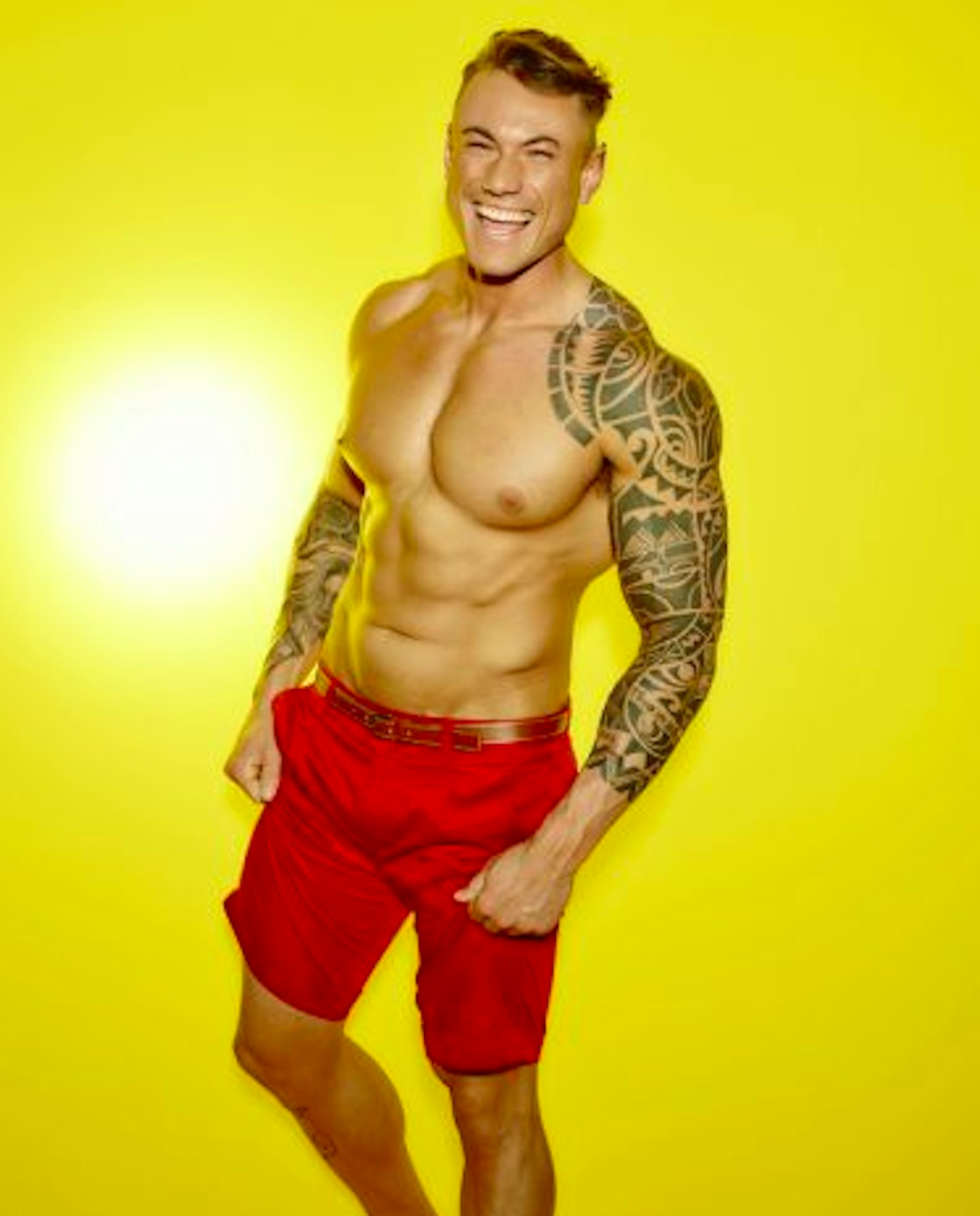 21 of 52
CREDIT: ITV
Tom Powell
Tom coupled up with Sophie earlier on in the villa but the pair hit a rough patch when his ex-girlfriend Emma-Jayne entered the villa. Things took another shock turn when the viewers voted Tom and fellow Islander Liana out of the villa. Bless him.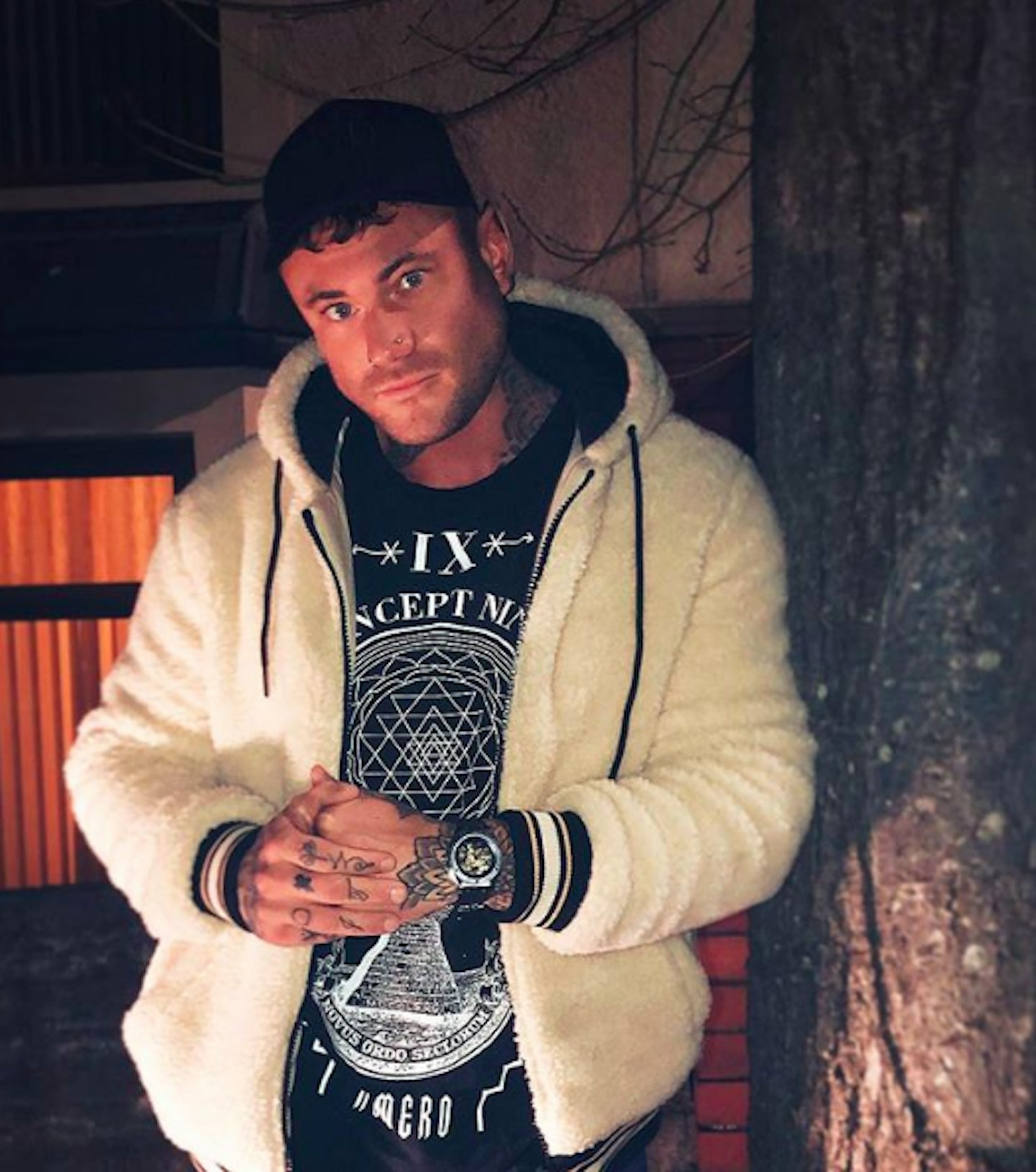 22 of 52
CREDIT: Instagram / iamthomaspowell
Tom Powell
After being booted from the villa, Tom was left floored when he saw Sophie move on to Katie. He was then left over the moon when Sophie walked out of the villa to follow him - cute! However it wasn't to last because a few months after they both left the villa they announced their split, shortly before they accused each other of cheating.He then apparently started 'seeing' Malin Andersson and has since continued to work on his fitness journey. However in February 2019 he revealed he's been taking steroids for the last two years. He explained to Wales Online: "Everyone in South Wales is on them - it is rife here."The temptation to take them has always been there but I felt I didn't know enough about it. I was reading about steroids for years."After Love Island, I was mixing with some of my idols in the fitness industry and I found out they were all on steroids, so I decided to make the leap."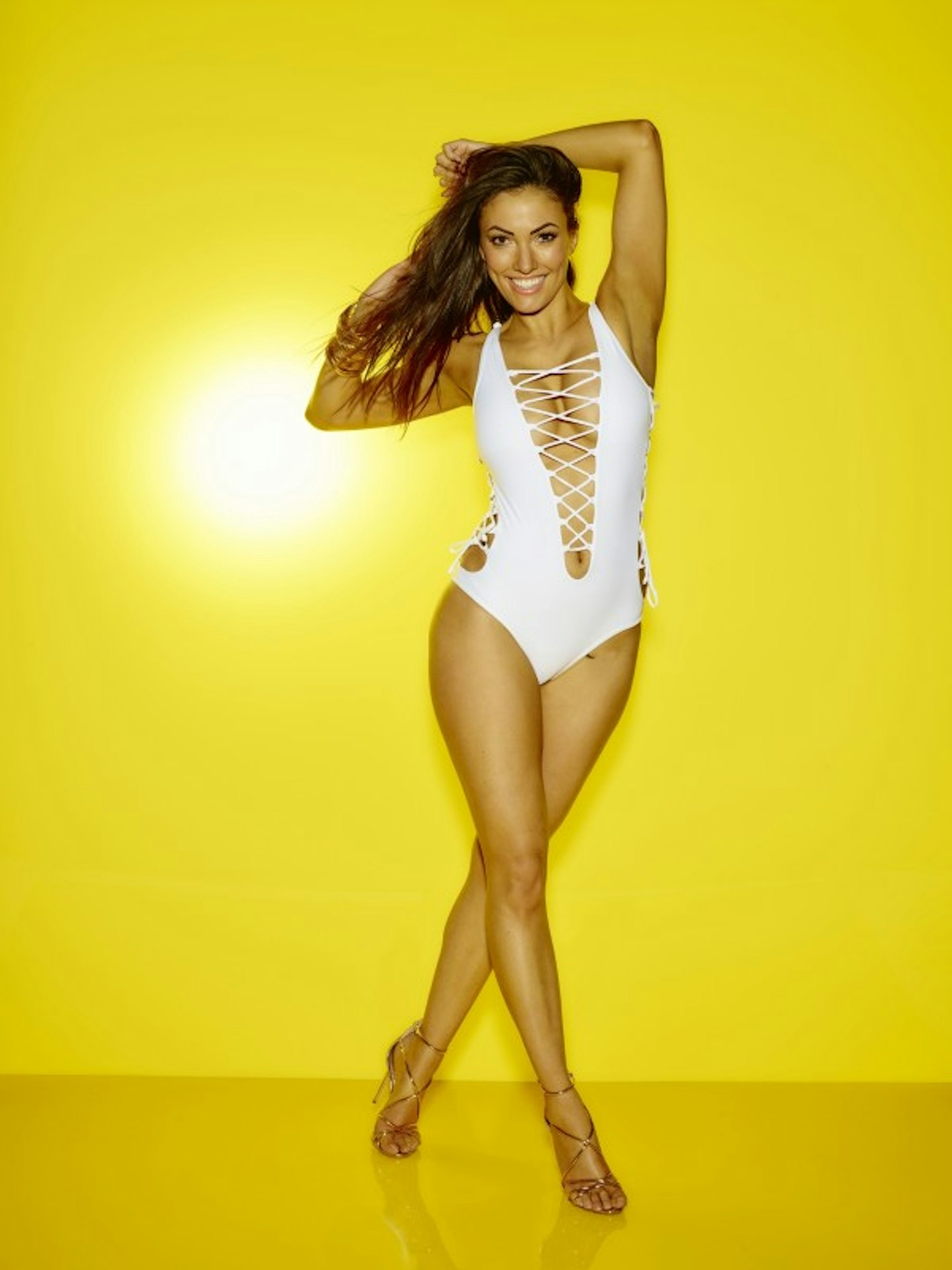 23 of 52
CREDIT: ITV
Sophie Gradon
Sophie was one of the original Love Island 2016 cast members and fell for Tom despite their ups and downs. Even though she had a date with Katie and the pair shared a kiss, she proved just how much she was into Tom when she decided to walk out of the villa.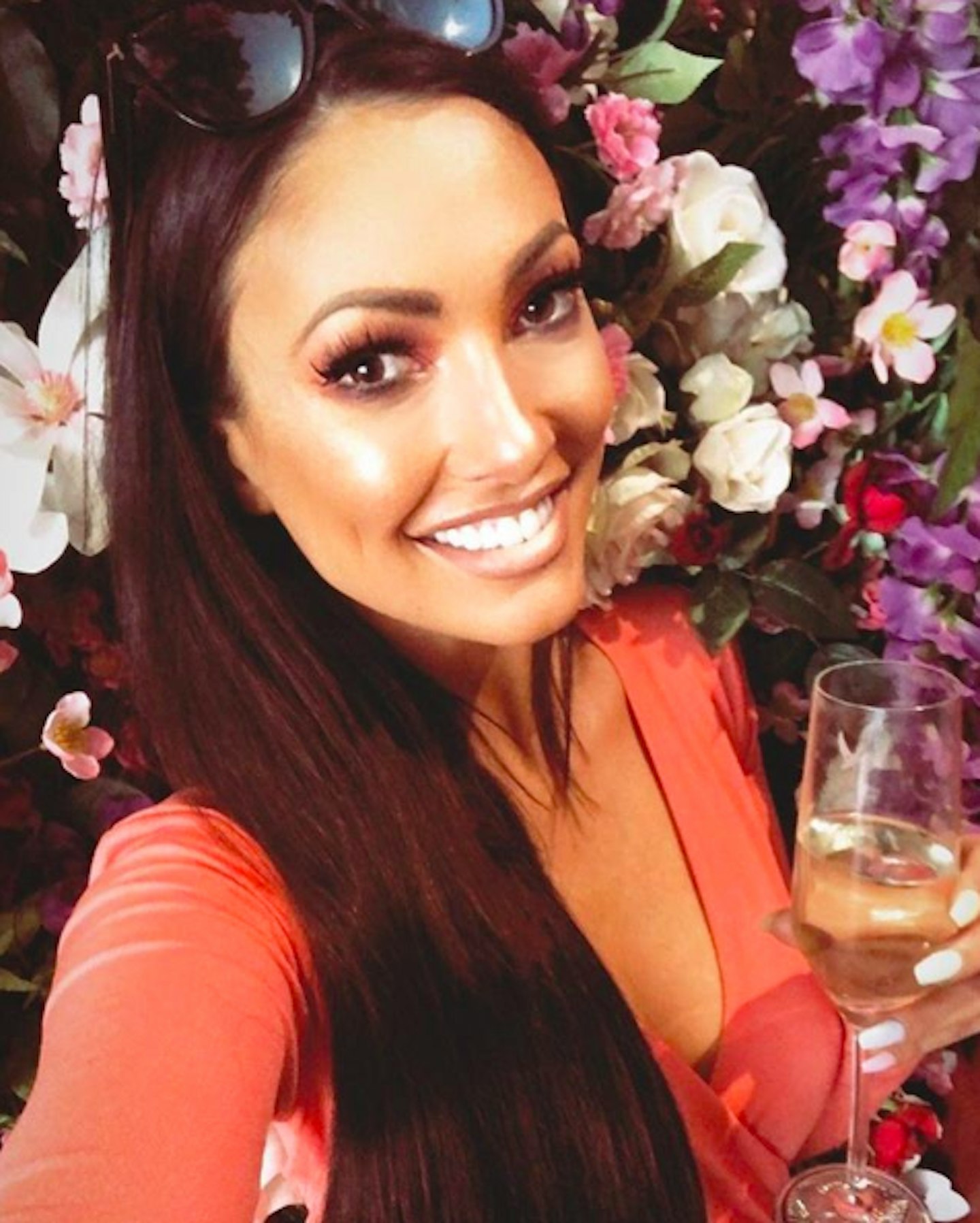 24 of 52
CREDIT: Instagram / sophiegradon
Sophie Gradon
After walking out of the villa, Sophie fell into a relationship with Tom but things ended months later and she appeared to accuse him of cheating.Sophie then found love with Aaron Armstrong and the pair regularly posted loved-up photos on Instagram. The nation was devastated in June 2018 when it was revealed that the Love Island star sadly passed away. A few weeks later her boyfriend was also found dead.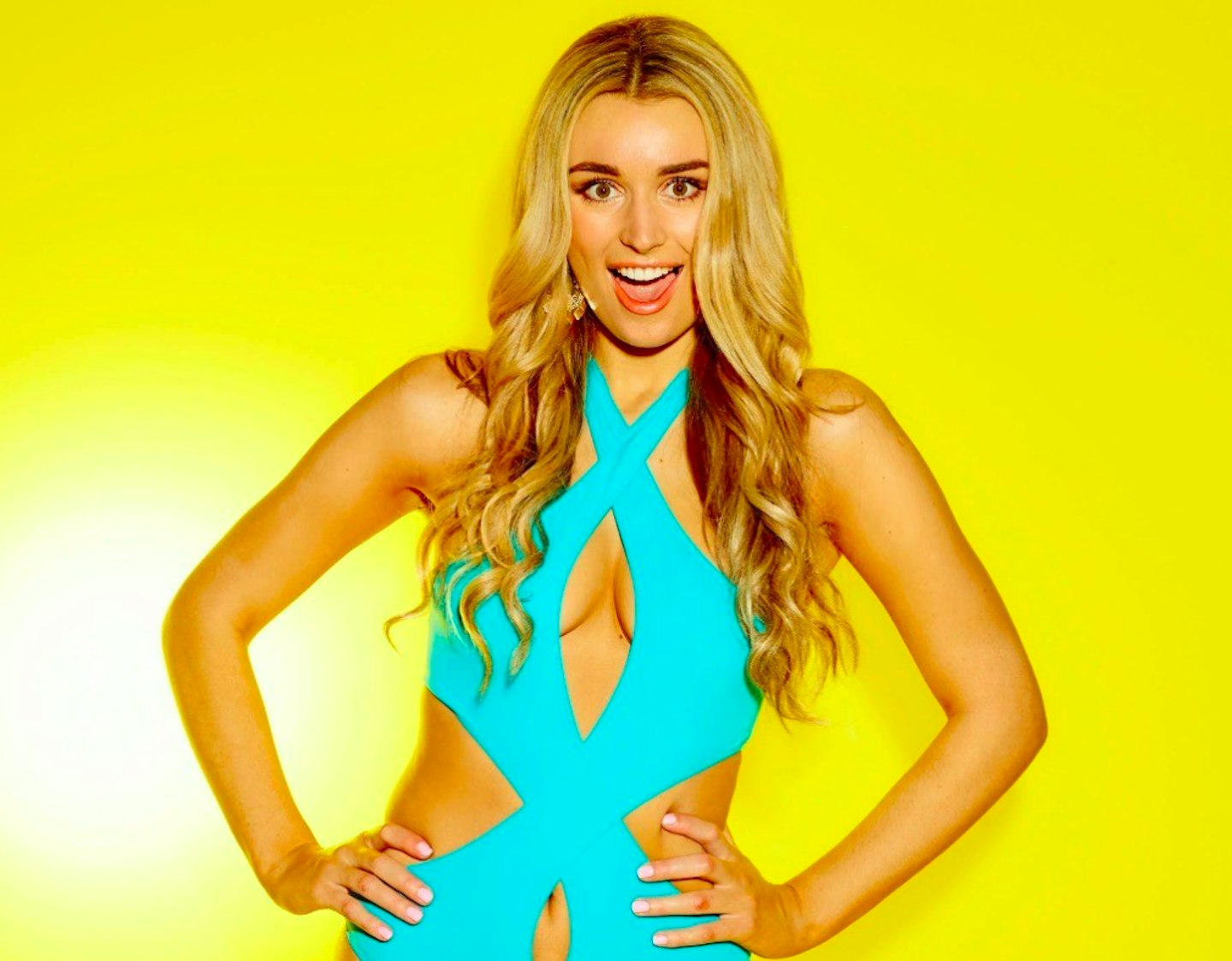 25 of 52
CREDIT: ITV
Rachel Fenton
Rachel joined the villa on day seven and fell for Rykard Jenkins but she was left devo when Caroline Flack revealed he got 'intimate' with Olivia Buckland the day AFTER they spent in the hideaway. Despite the slight hiccup in their relationship they made a go of things again but were dealt another setback when the viewers voted Rachel off the show.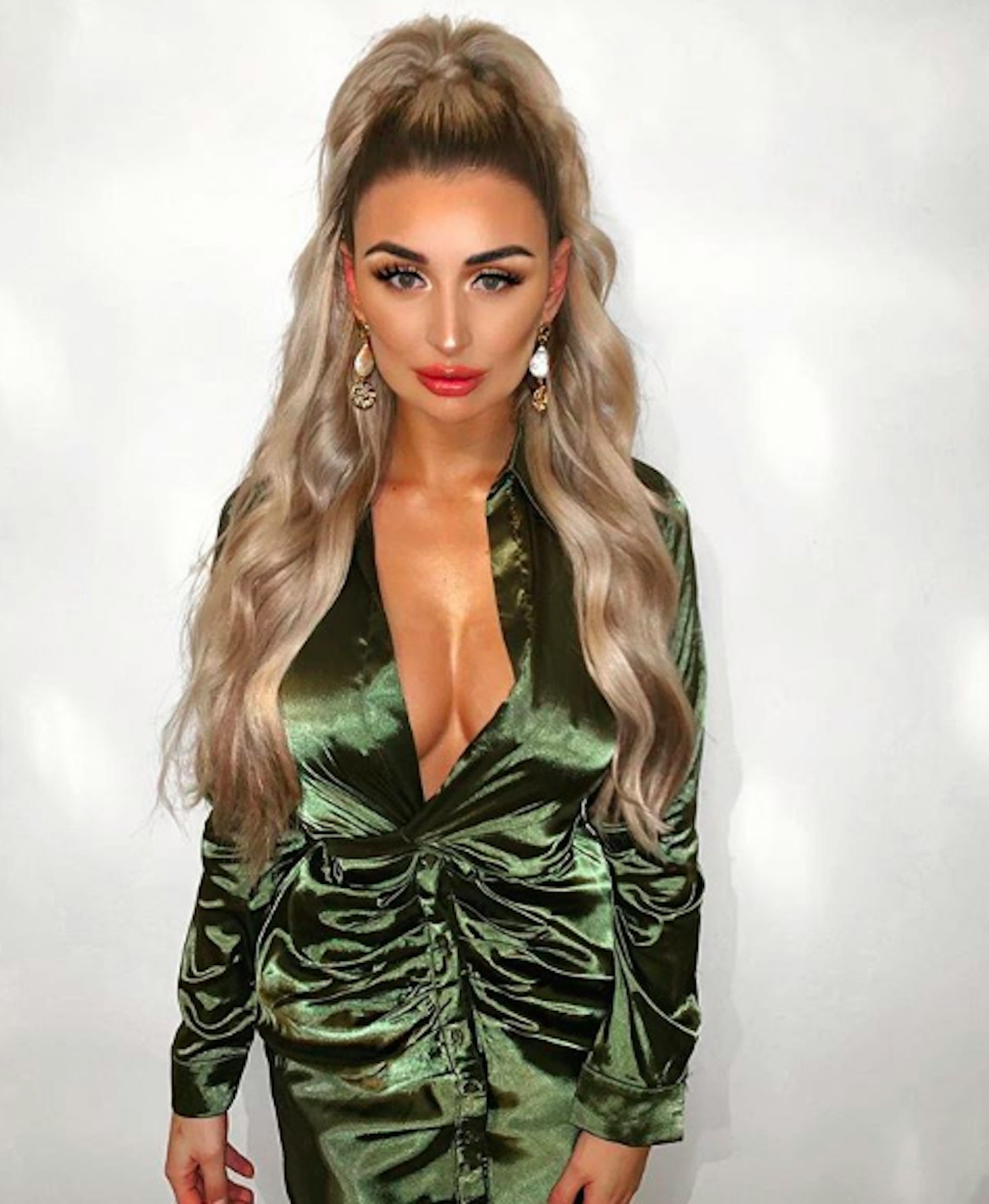 26 of 52
CREDIT: Instagram / rachelfenton1
Rachel Fenton
After she was booted from the island, Rachel was left in tears but luckily Rykard was quick to follow after her and the pair continued their relationship outside of the villa.Rachel and Rykard lasted almost a year and a half which is VERY long considering they met on a TV show. Rachel has since returned to her day job as a trauma and orthopaedic nurse. The blonde beauty is now in a loved-up relationship with Lewis Morgan.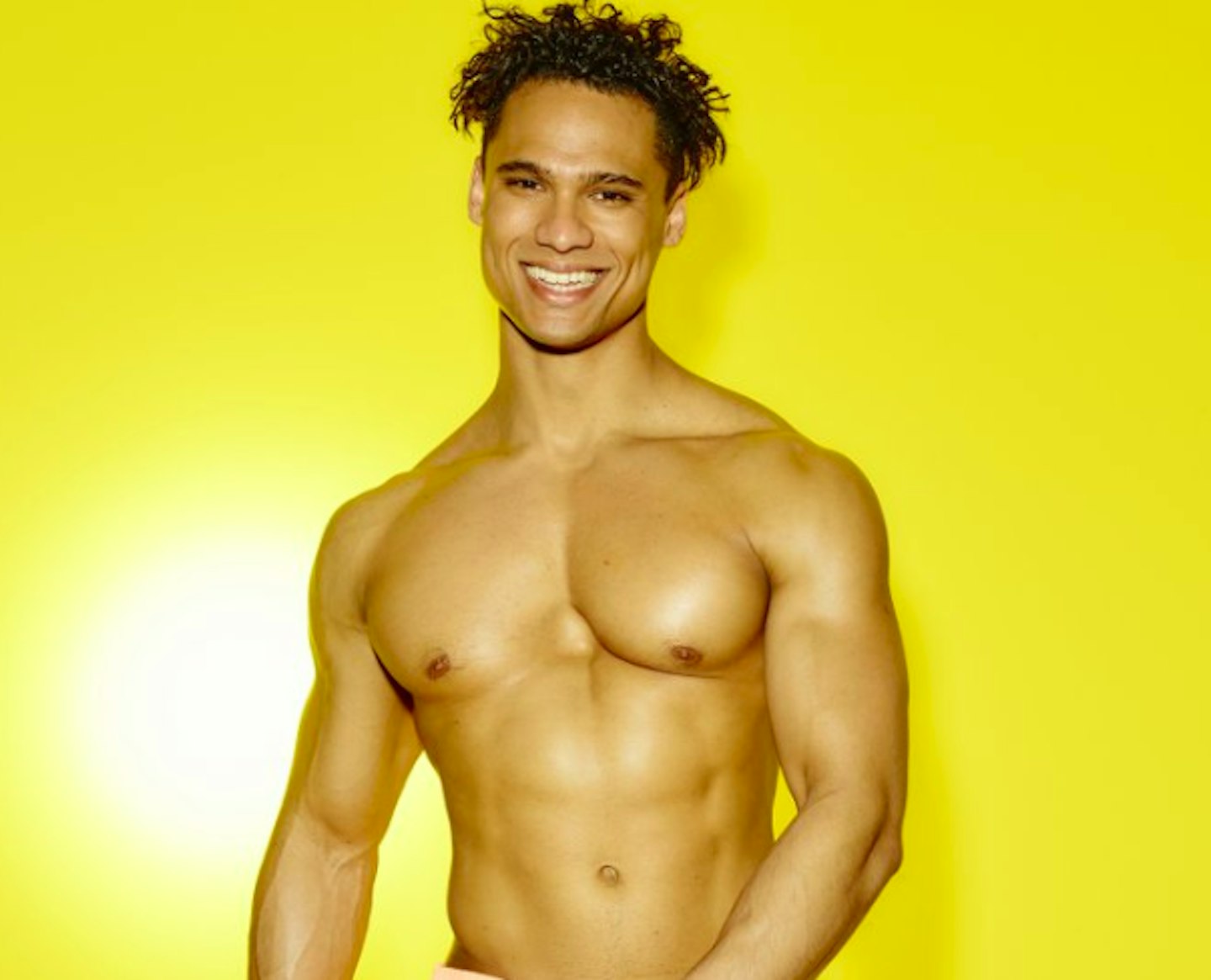 27 of 52
CREDIT: ITV
Rykard Jenkins
During his time in the villa Rykard fell for Rachel and it was all very cute. UNTIL it came to light that he had slept with Olivia Buckland the day after he spent the night in the Hideaway with Rach. Rude.The pair worked through it but were dealt with another devastating blow when Rachel was booted from the island. In probably the most iconic moment from Love Island 2016, Rykard literally chased after her down the beach and left the show.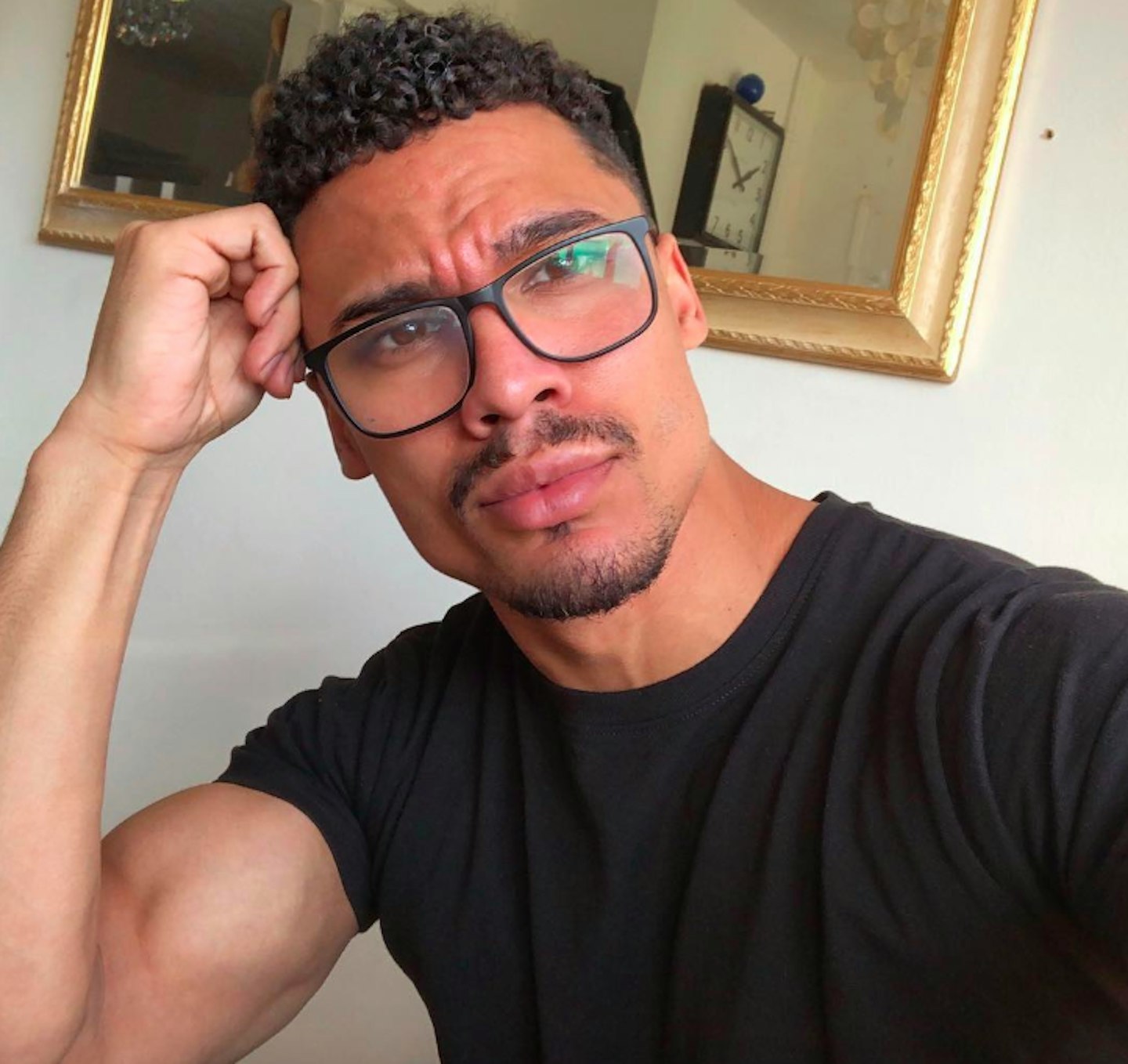 28 of 52
CREDIT: Instagram / rykardjenkins
Rykard Jenkins
After leaving the villa Rykard and Rachel managed to make their relationship work for almost 18 months. Despite splitting it seems that the pair are still on good terms. Following his Love Island stint Rykard has become pals with Katie Price's on/off boyfriend Kris Boyson, he appeared on Ibiza Weekender in 2017 and reportedlydated Love Island 2018 contestant Alexandra Cane.The series two Islander recently spoke out to give advice to the 2019 contestants. He tweeted, "DO NOT RUSH INTO ANYTHING. Don't rush with management, PA's, collaborations, interviews, tv appearances. Please take a week or two off with your family and friends."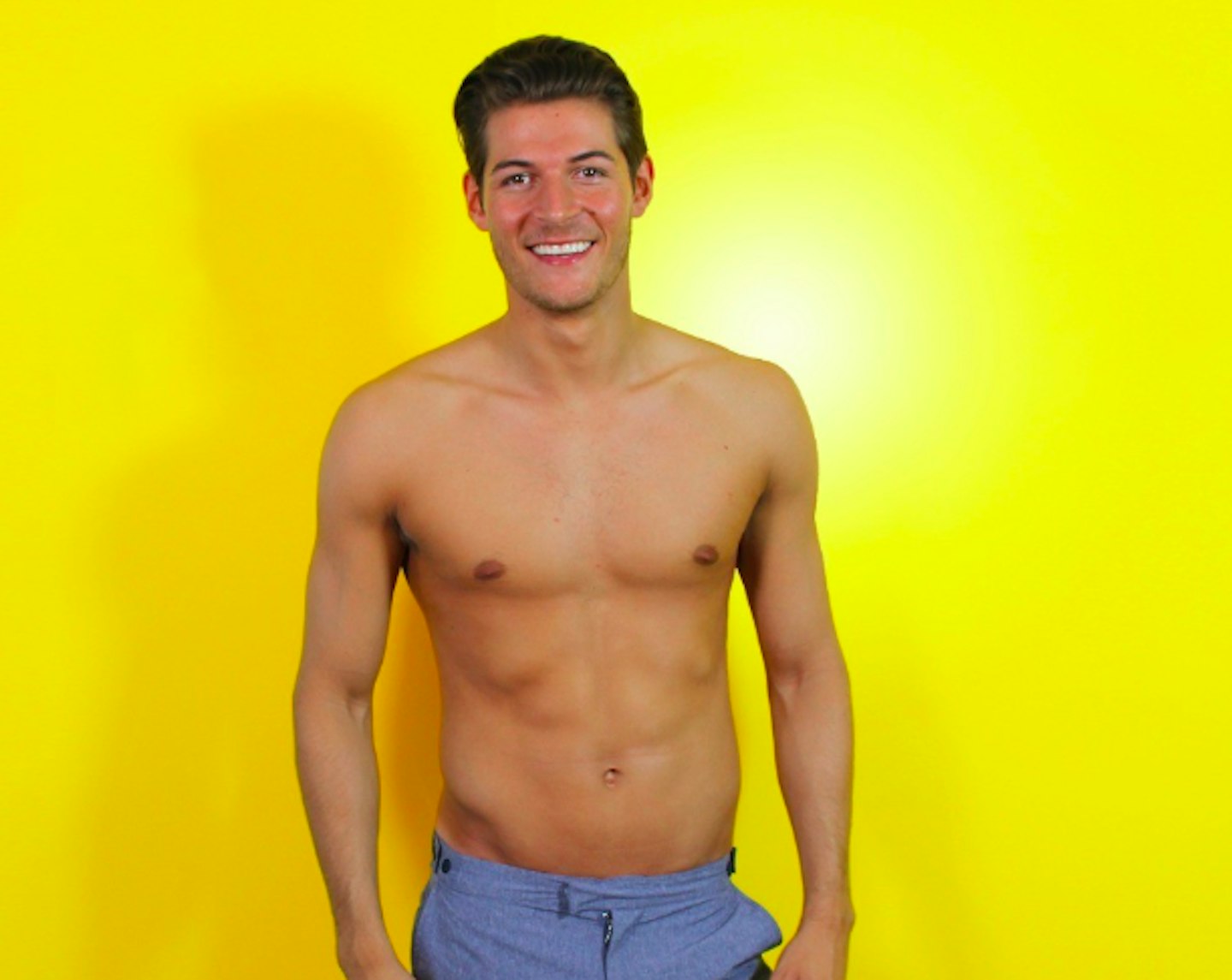 29 of 52
CREDIT: ITV
Adam Jukes
Before going on Love Island waaaaay back in 2016 (it's not that long ago but there's been so many islanders since then, tbh) Adam Jukes was a recruitment consultant. He started the show on good terms because the viewers actually voted for him to go into the villa. While there he coupled up with Lauren Whiteside but things ended shortly after they left the show.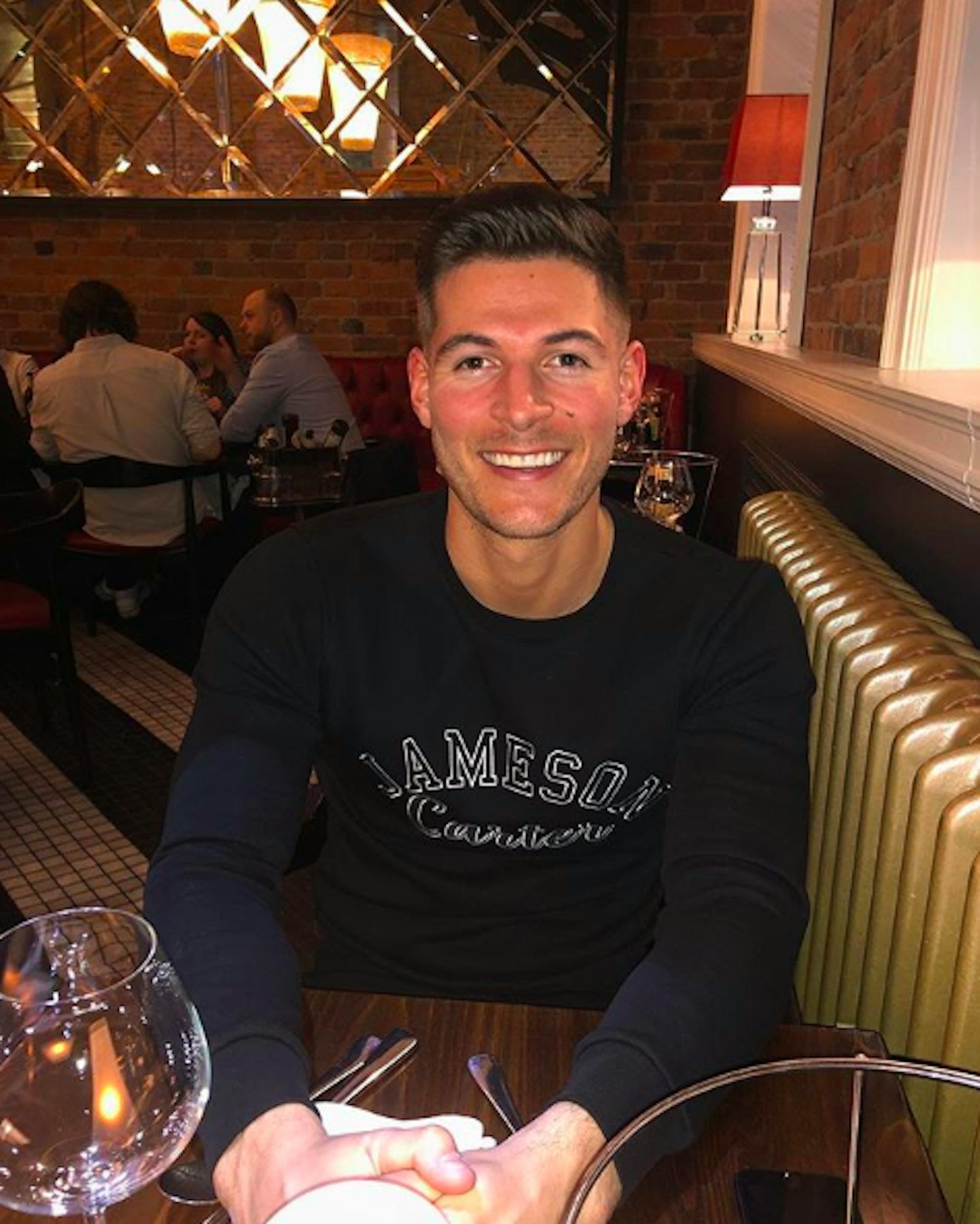 30 of 52
CREDIT: Instagram / adamjukes_
Adam Jukes
Just weeks after Adam left Love Island it was reported that he dated Liana Isadora Van Riel after they posted loved up snaps on Instagram. However anything that may have happened between those two didn't last because in December 2018 he celebrated his second anniversary with his new girlfriend Amy Wilson.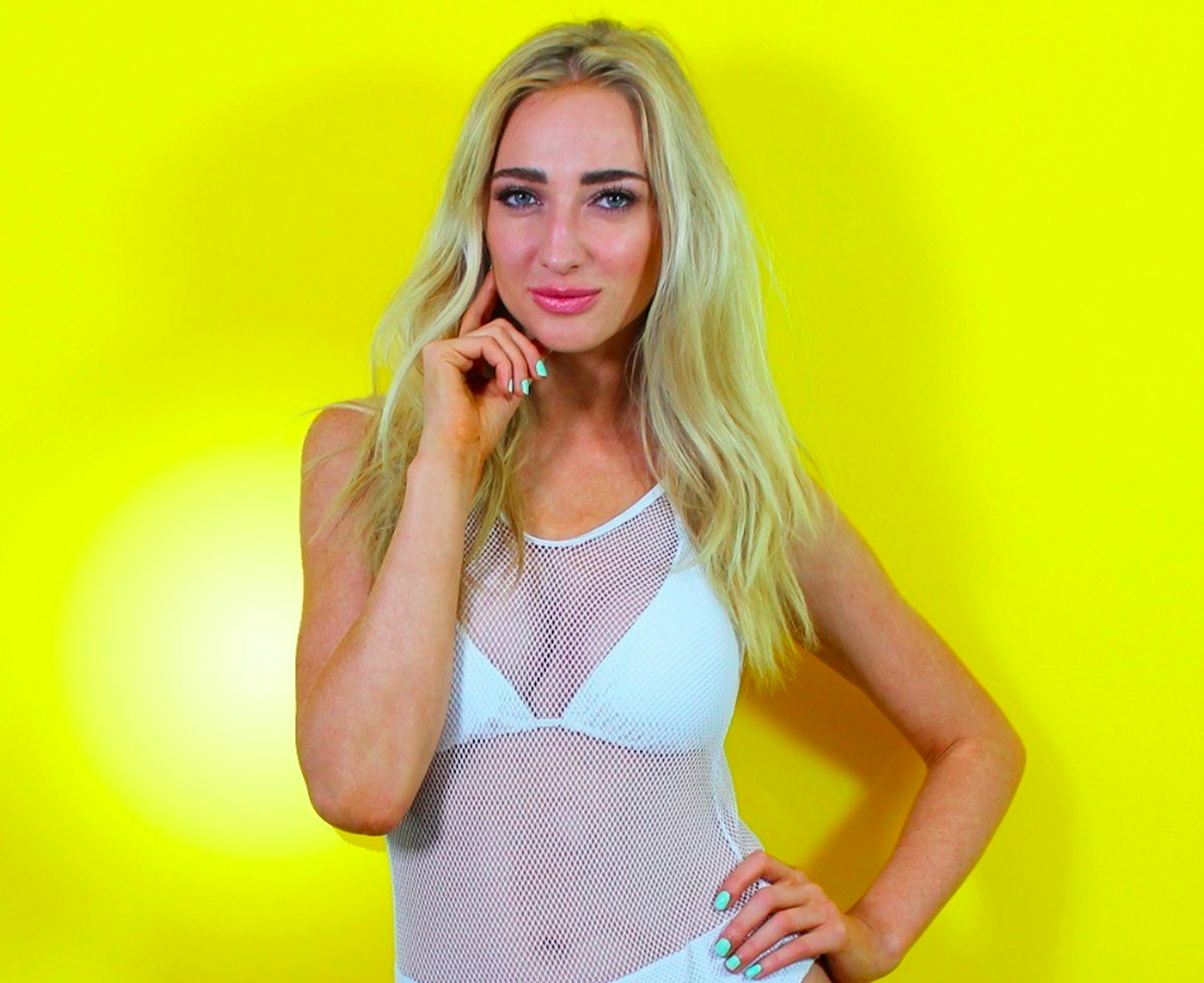 31 of 52
CREDIT: ITV
Lauren Whiteside
Lauren Whiteside joined the villa on day 37 - literally five weeks in - and she coupled up with Adam Jukes. Unfortunately things didn't last long between the pair and they split shortly after leaving the villa.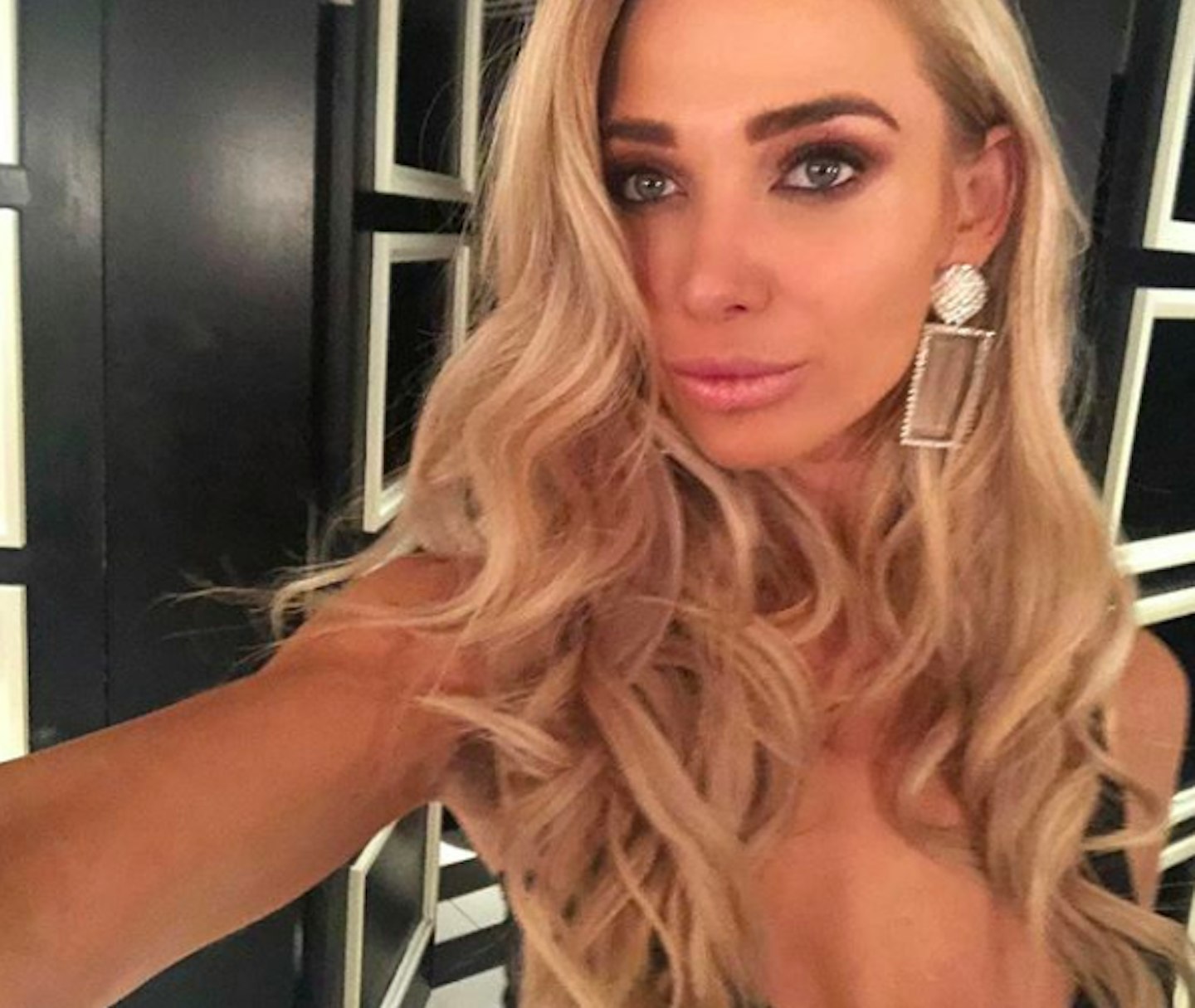 32 of 52
CREDIT: Instagram / lauren_portia
Lauren Whiteside
Following her stint on Love Island 2016, Lauren has travelled and shared tonnes of pictures from her time abroad on Instagram. She's also in a relationship and has shared snaps alongside her boyfriend on social media.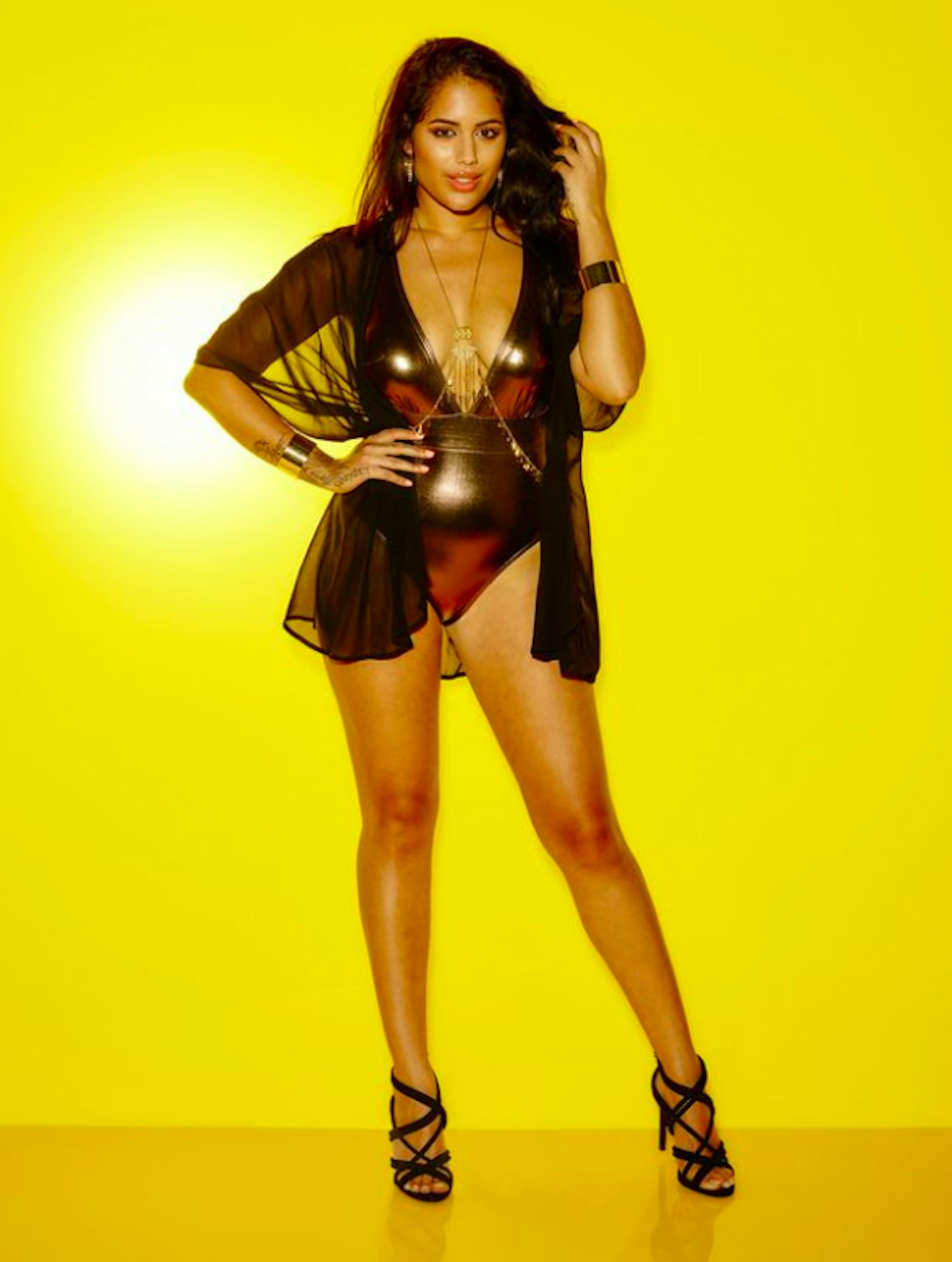 33 of 52
CREDIT: ITV
Malin Andersson
Malin Andersson definitely had a rocky relationship with Terry Walsh, remember when they rowed about cheese toasties???Throwback. Things got even worse after she left Love Island and she had to watch her "boyfriend" move on with Emma Woodhams. Luckily she was able to re-enter the villa and confront Terry and their reunion was pretty iconic to say the least.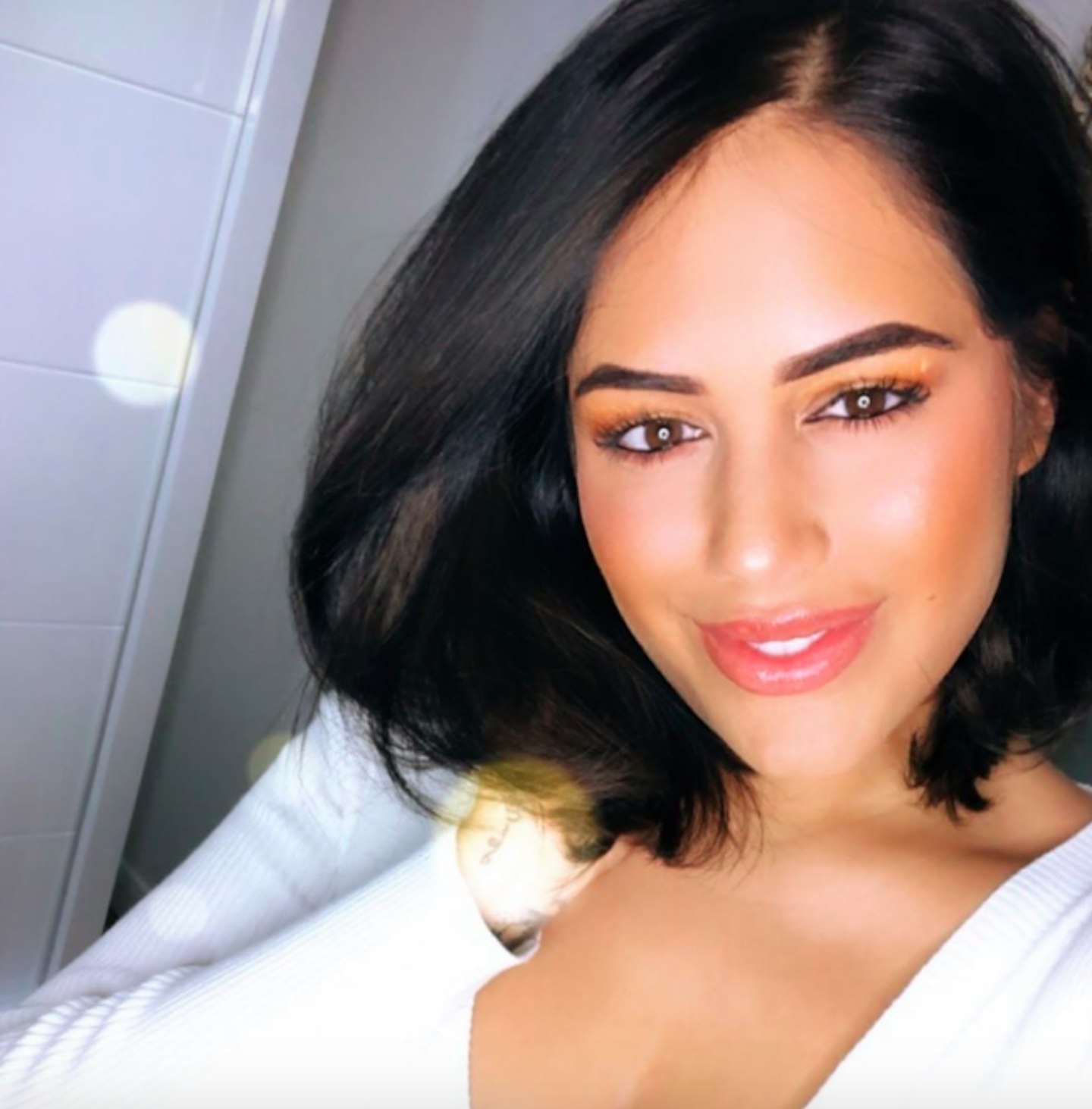 34 of 52
CREDIT: Instagram / missmalinsara
Malin Andersson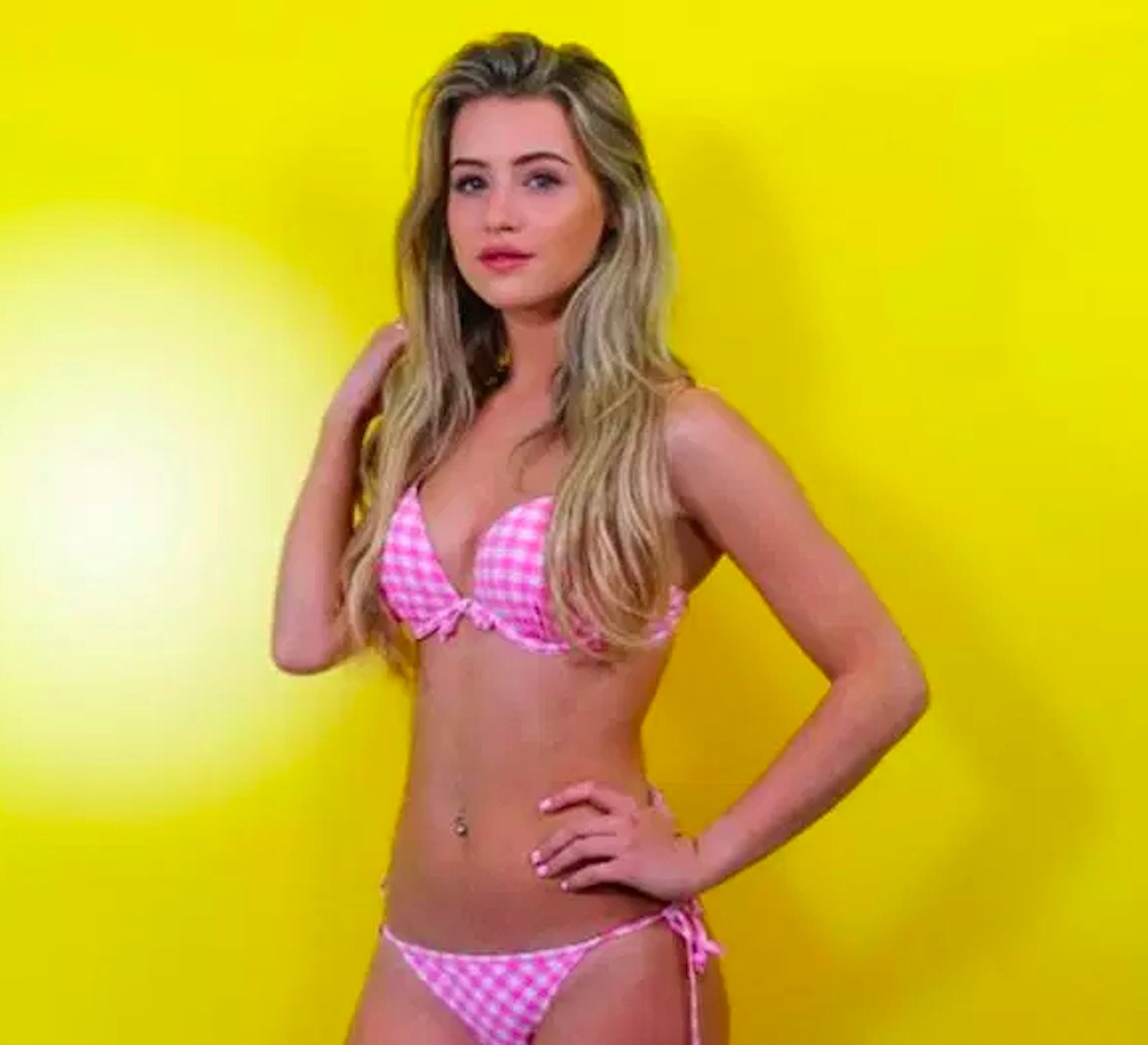 35 of 52
CREDIT: ITV
Tina Stinnes
Tina entered the villa and after she took Scott Thomas on a date, she instantly got on the wrong side of Kady McDermott who screamed at her (as she was heading out on her date): You're a c--t and your dress is SHIT!"Rude.Tina moved on to Adam Maxted but during a recoupling he choose Katie Salmon over her and it was the end of the road for Tina.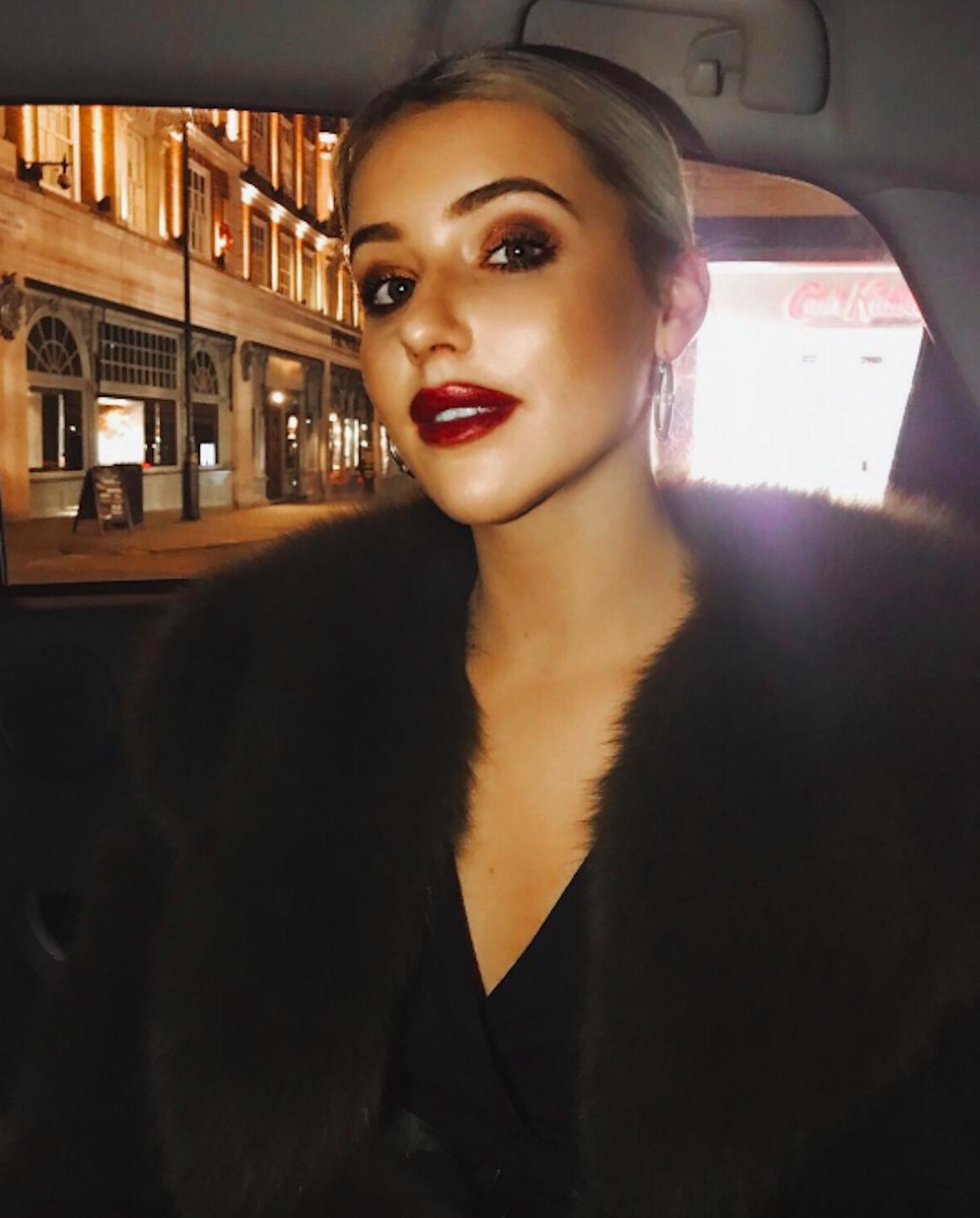 36 of 52
CREDIT: Instagram / tinastinnes
Tina Stinnes
Since leaving Love Island, Tina returned to Made in Chelsea (she starred on the show in the seventh series and dated Spencer Matthews) and started seeing Alik Alfus. She then dated footballer Marouane Fellaini and is now in a relationship with Jackson Mawhinney.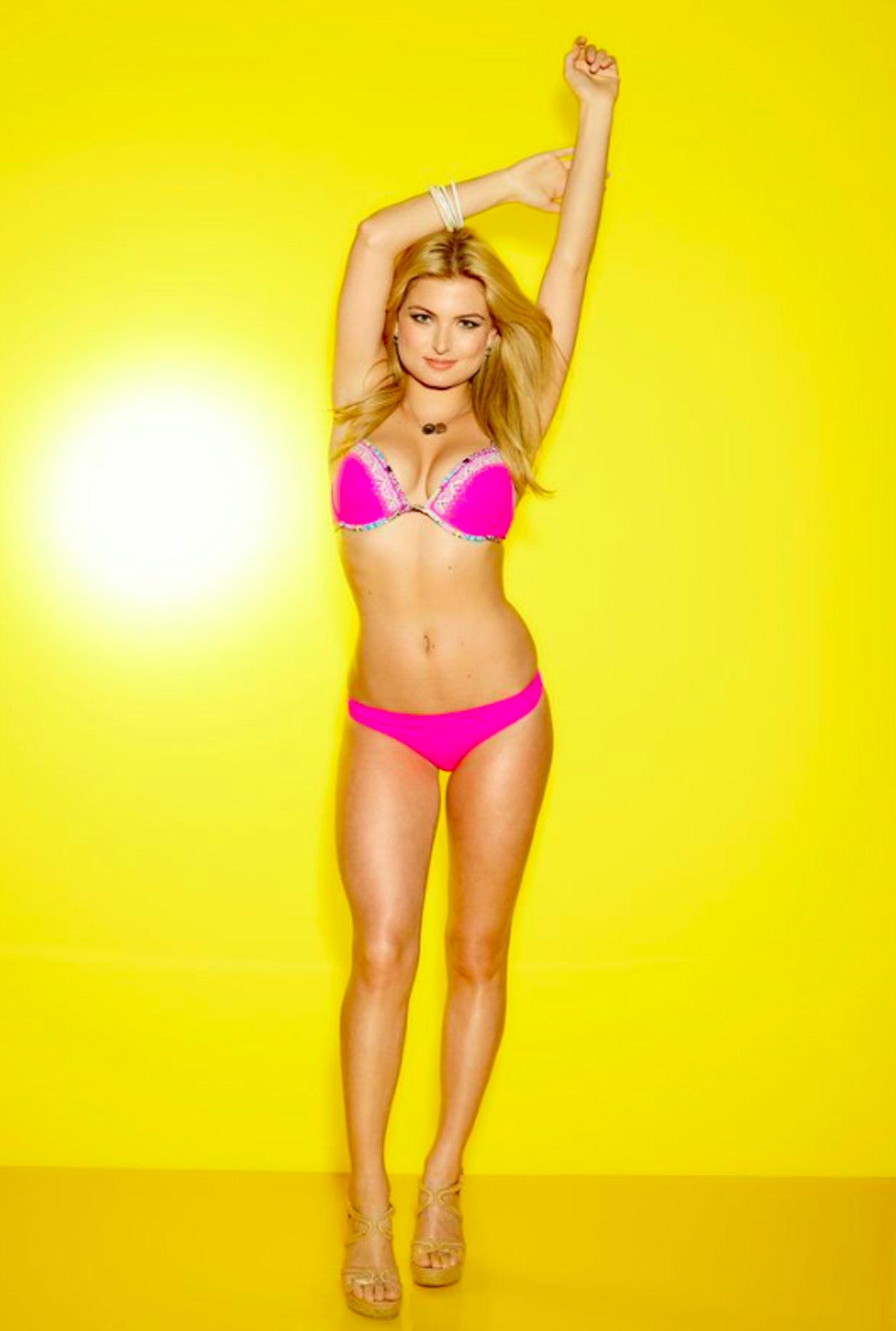 37 of 52
CREDIT: ITV
Zara Holland
Zara's time on Love Island was short but sweet? Kind of. She entered the villa and wouldn't stop bragging about being Miss GB, she then had sex with Alex Bowen and ended up in tears when she was stripped of her title. After hearing that her mum fell ill, Zara quit Love Island and returned to the UK.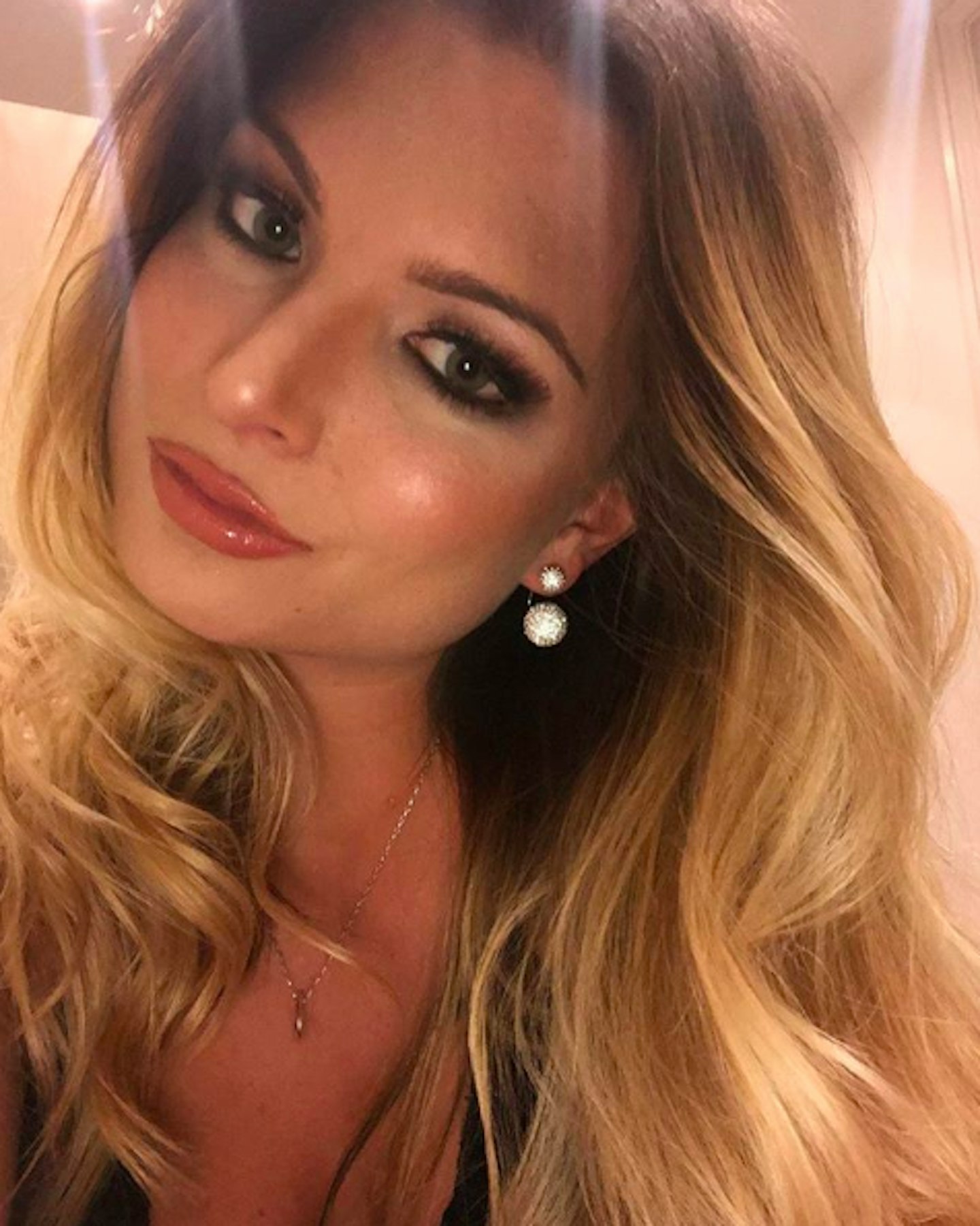 38 of 52
CREDIT: Instagram / zaraholland
Zara Holland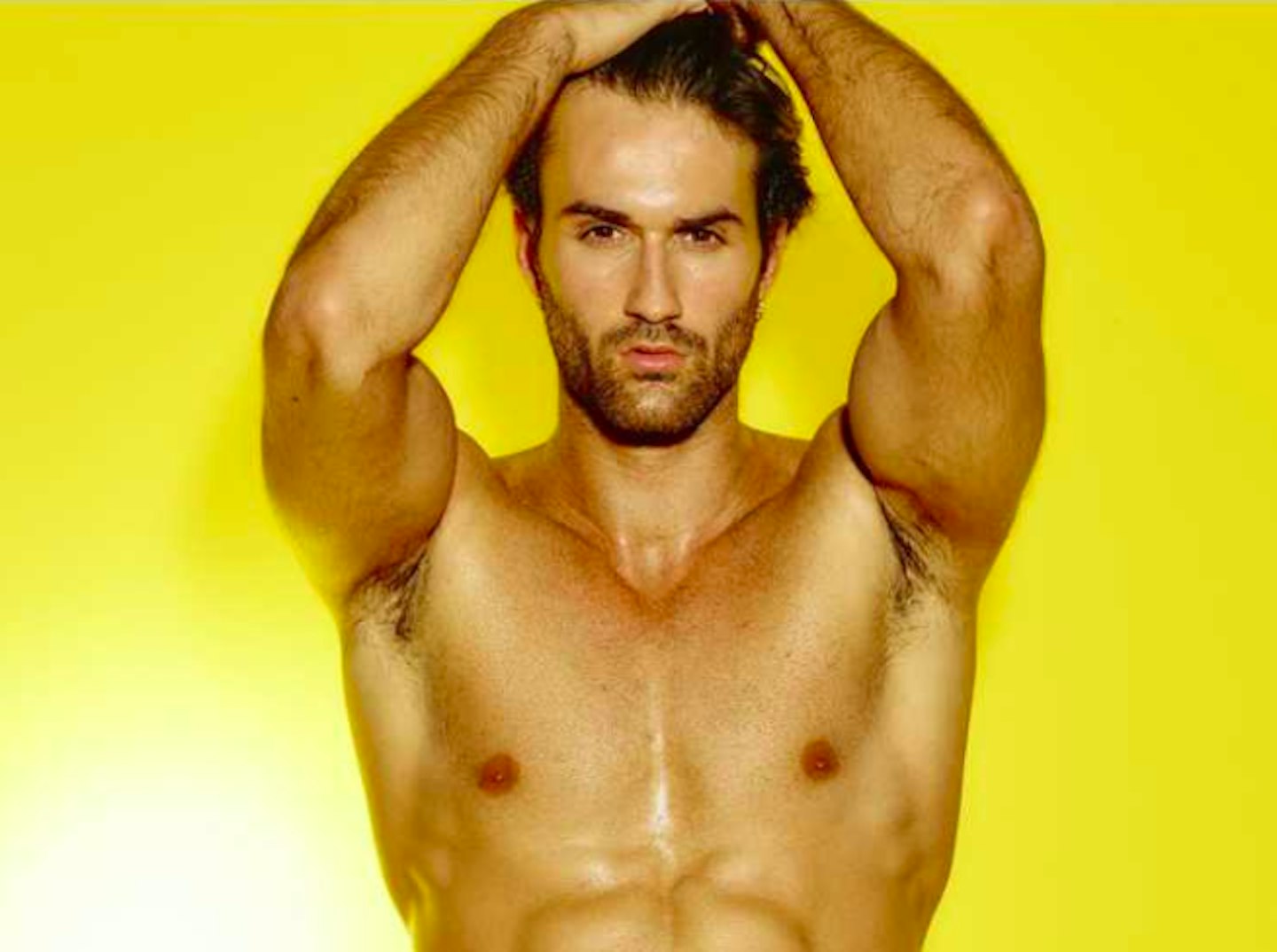 39 of 52
CREDIT: ITV
Daniel Lukakis
Daniel was an original Love Island cast member and at first he coupled up with Olivia Buckland but when that fizzled out he got together with Zara Holland. It wasn't to last and two weeks into the show he was booted from the island.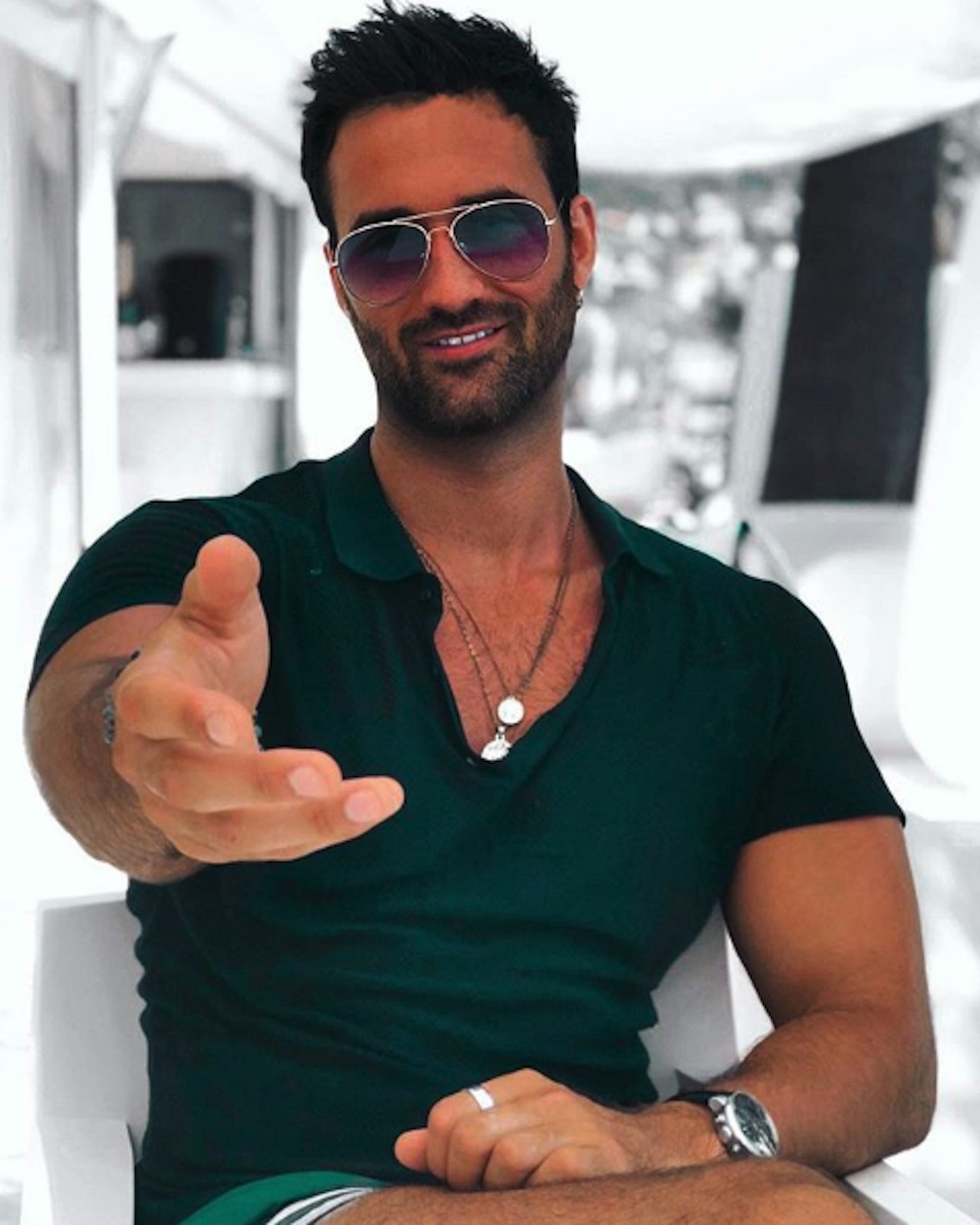 40 of 52
CREDIT: Instagram / daniellukakis
Daniel Lukakis
After leaving the villa Daniel went back to his regular job... as a model. Although he has since co-founded a clothing brand BAA Clothing. Go Daniel, tbh.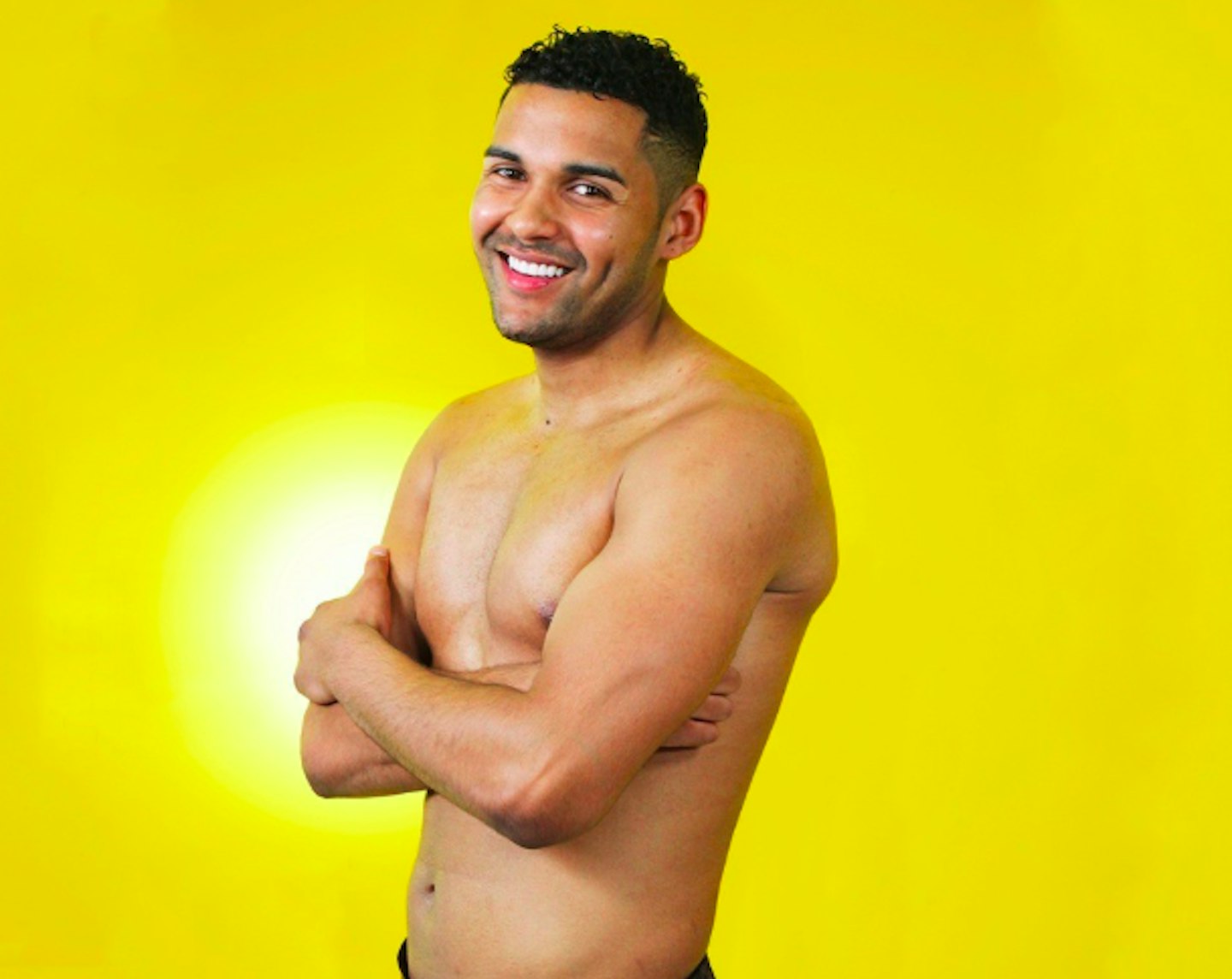 41 of 52
CREDIT: ITV
Troy Frith
Troy - who previously dated Geordie Shore's Marnie Simpson - was definitely a blink and you'll miss it contestant. He didn't even get a chance to know Katie Salmon before he was kicked off the show by Lauren Whiteside. Bless him.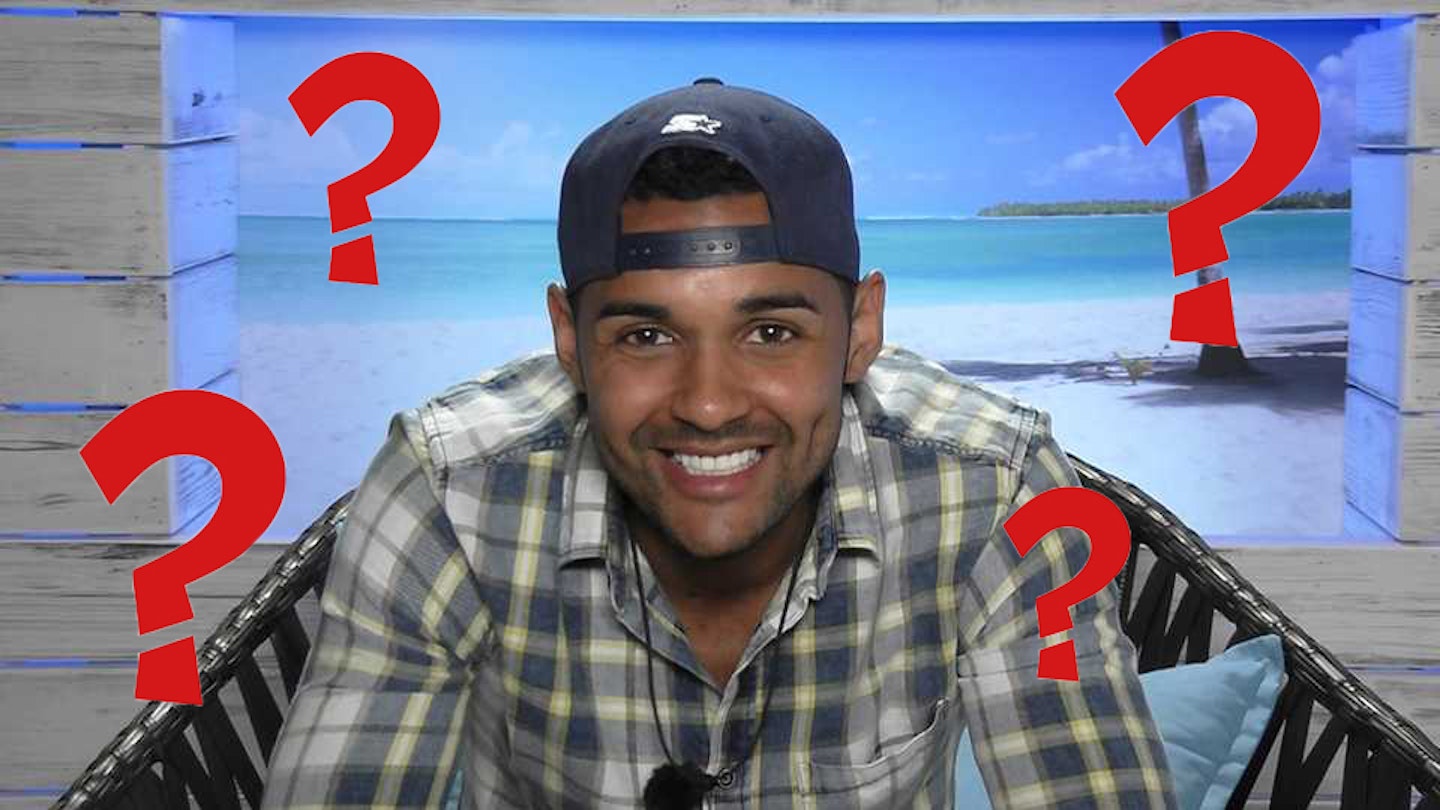 42 of 52
CREDIT: ITV
Troy Frith
Troy Frith is currently, well, God knows tbh. His Instagram is on private so who knows what he's up to nowadays...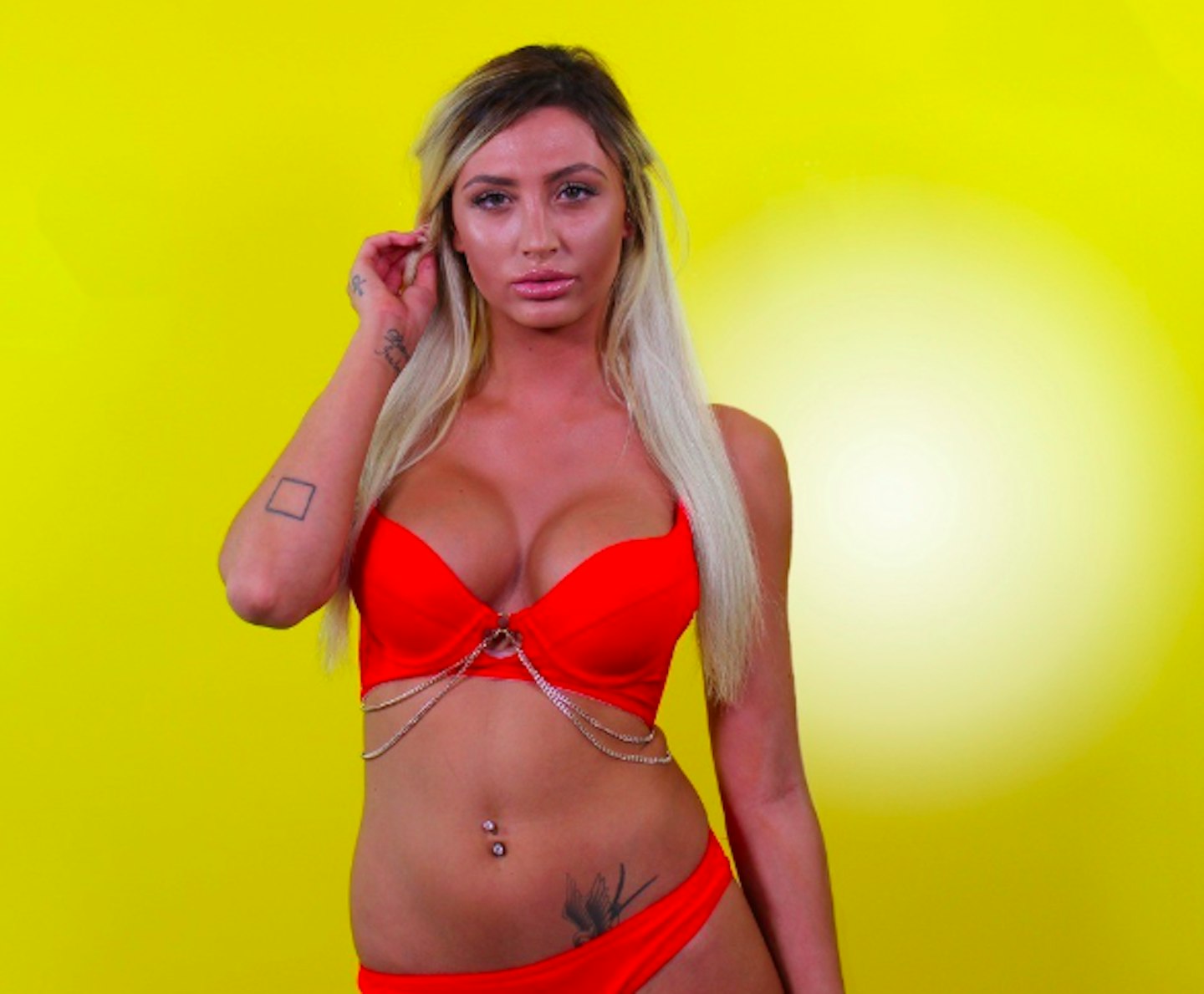 43 of 52
CREDIT: ITV
Liana Isadora Van Riel
Liana was a stripper before going into the villa and just days into her stint she slammed Adam Maxted for his out of date comments on how he would: "Bang her and the choose Tina."She later coupled up with Adam but they were separated when they were voted, by the rest of the contestants, as one of the weakest couples. Liana and Tom Powell then received the fewest votes from the public and left the island.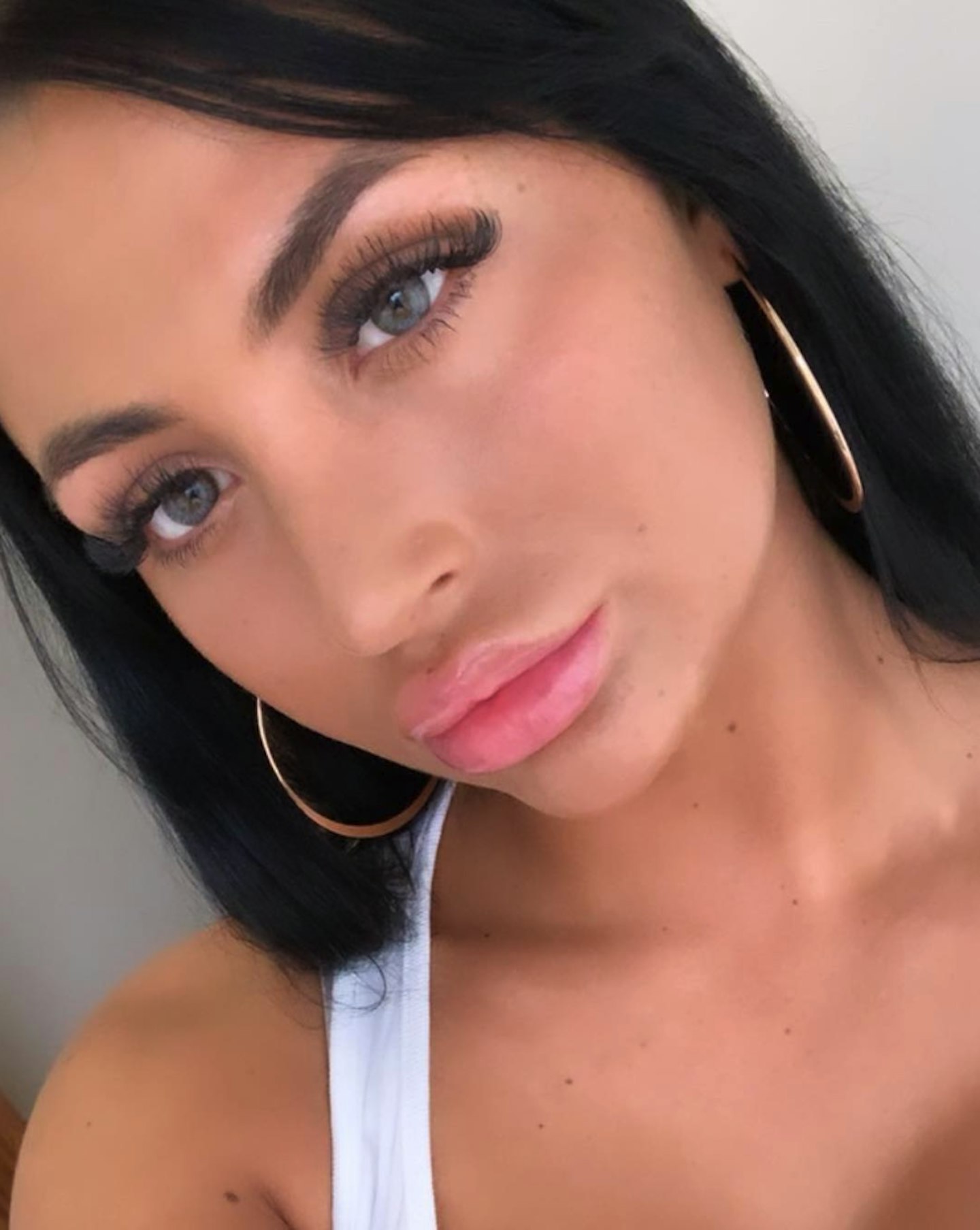 44 of 52
CREDIT: Instagram / liana.isadora
Liana Isadora Van Riel
After leaving the villa, Liana has dyed her hair dark brown and regularly posts photos on her private Instagram account.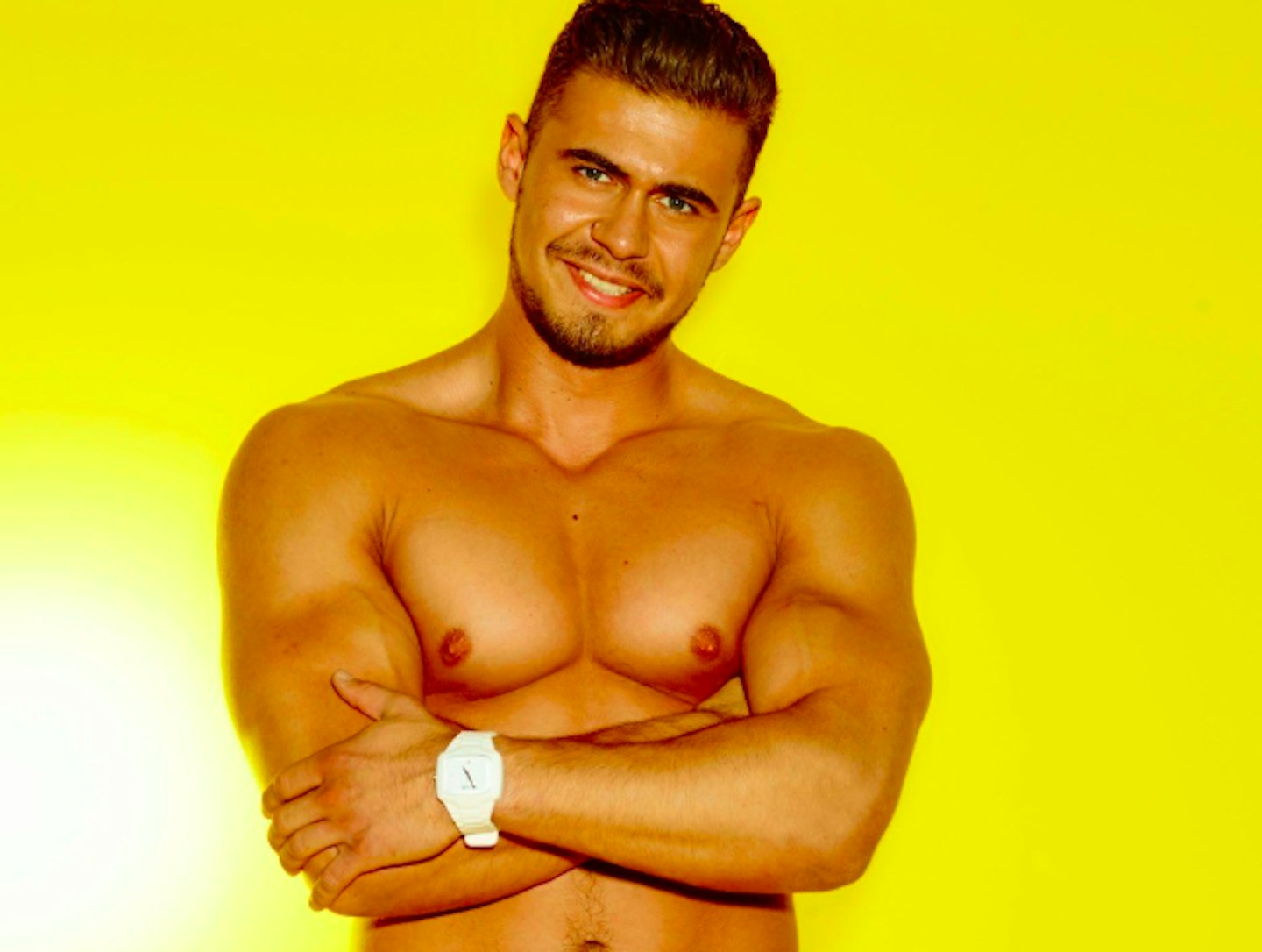 45 of 52
CREDIT: ITV
James Khan
James was only in the show for a few days but after Kady McDermott rejected him, his time on the ITV reality show was quickly up.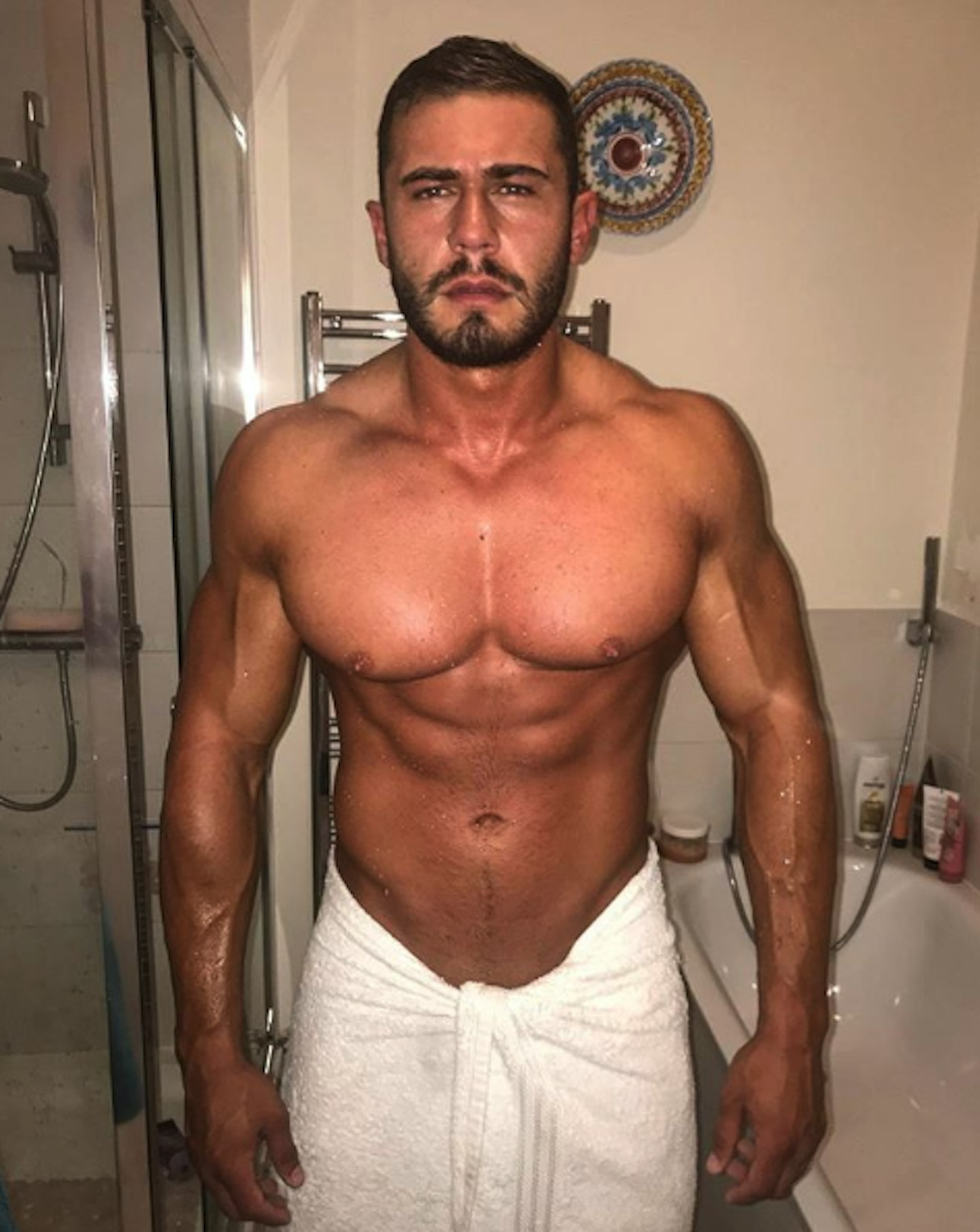 46 of 52
CREDIT: Instagram / jamesatkhan
James Khan
He may have only been on the show for a week but James has over 100k followers on Instagram which is quite a lot considering he was on the show back in 2016. He regularly posts topless photos, he shares his fitness and diet plans and has an Only Fans page.
47 of 52
CREDIT: ITV
Malia Arkian
Malia was in the villa for literally a day. ONE DAY. She took Scott Thomas on a date but things kicked off when Kady McDermott "accidentally" split wine on her legs. The pair started a screaming match and it wasn't long before Malia shoved Kady. She was escorted out of the villa by security.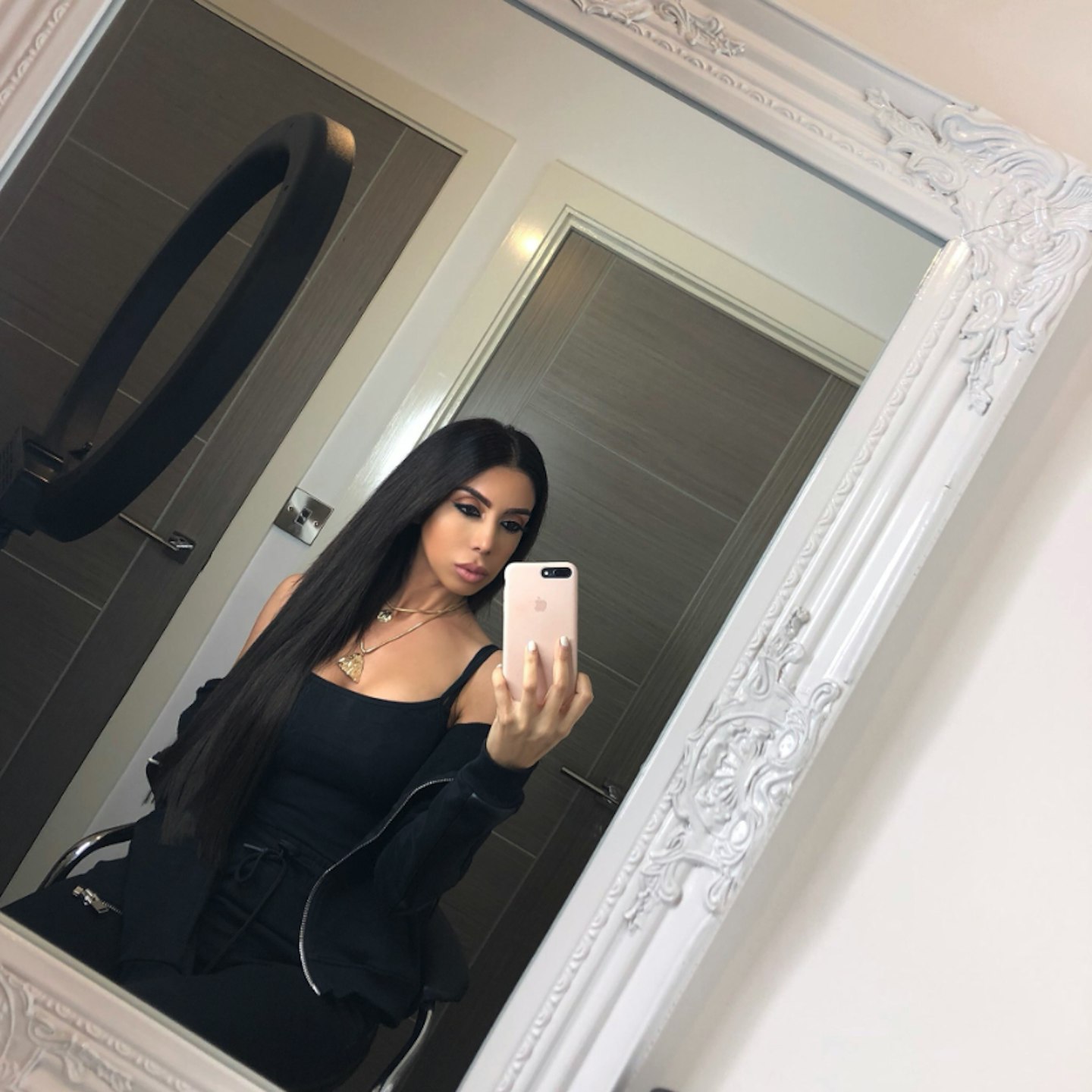 48 of 52
CREDIT: Twitter / onlymalia
Malia Arkian
Two years after leaving the villa, Malia and Kady reignited their feud (yes, really... two years) on social media. After Kady was asked on her Instagram Story about her enemy, she replied: "Who?"Malia then took to Twitter and wrote: "'@kadymcdermottx oi u dumb little b--ch do not sit there & try cuss me out on your instastory you low life. "You don't know me & I hope u never bump into me again, u already snaked me once. U desperate little beg, ur neighbour even emailed me coz they hate you, giving me ur address".Kady reportedly called the police on Malia following their bitter feud. The series two star Malia Arkian has recently announced she's expecting her first child with her fiancé Hope Akpan, a midfielder for Bradford City FC.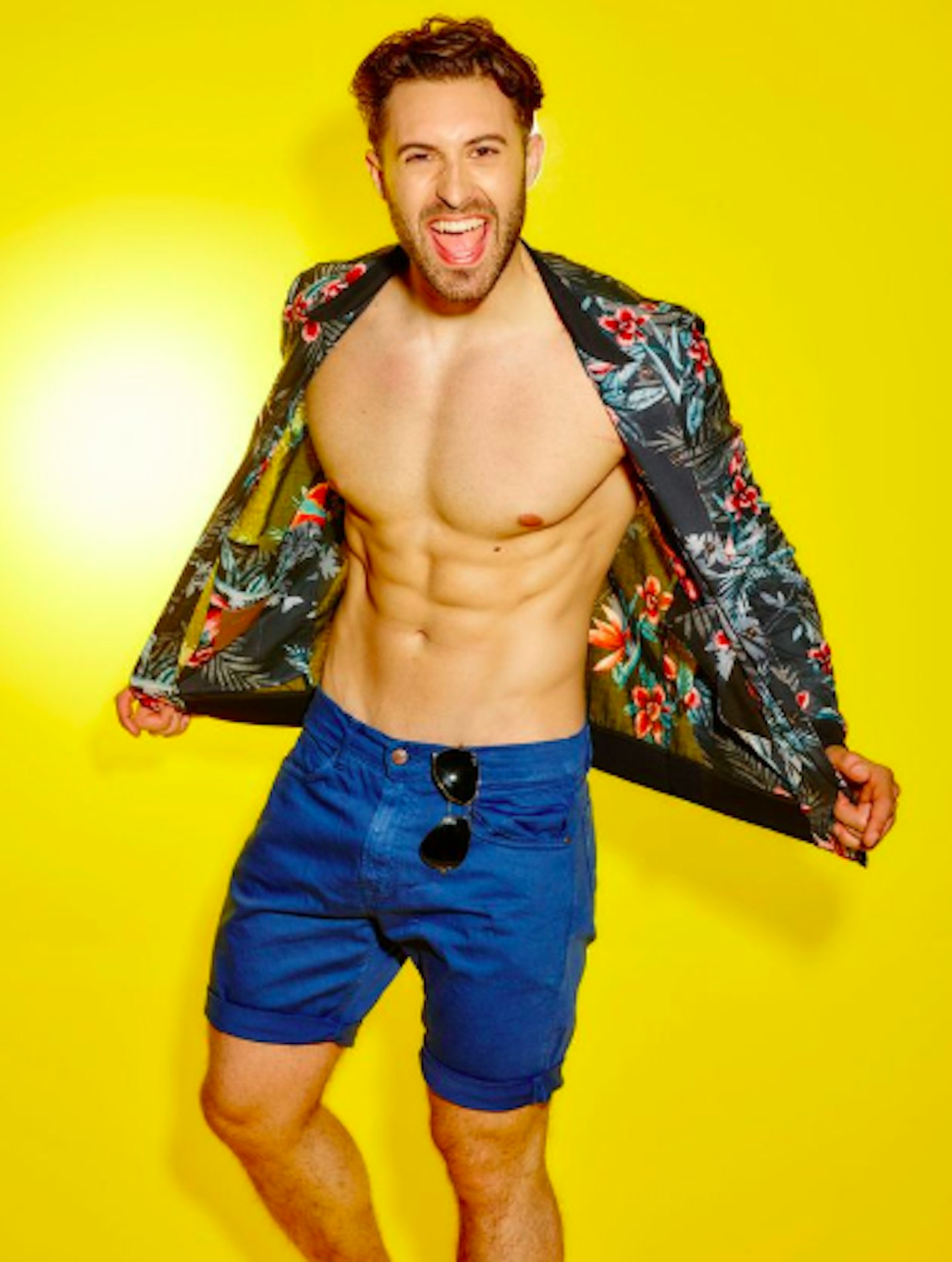 49 of 52
CREDIT: ITV
Javi Shephard
Javi was the first contestant to leave the Love Island villa back in 2016 (bless him) after he failed to couple up with someone. Remember he begged Zara to choose him but she opted for Daniel instead?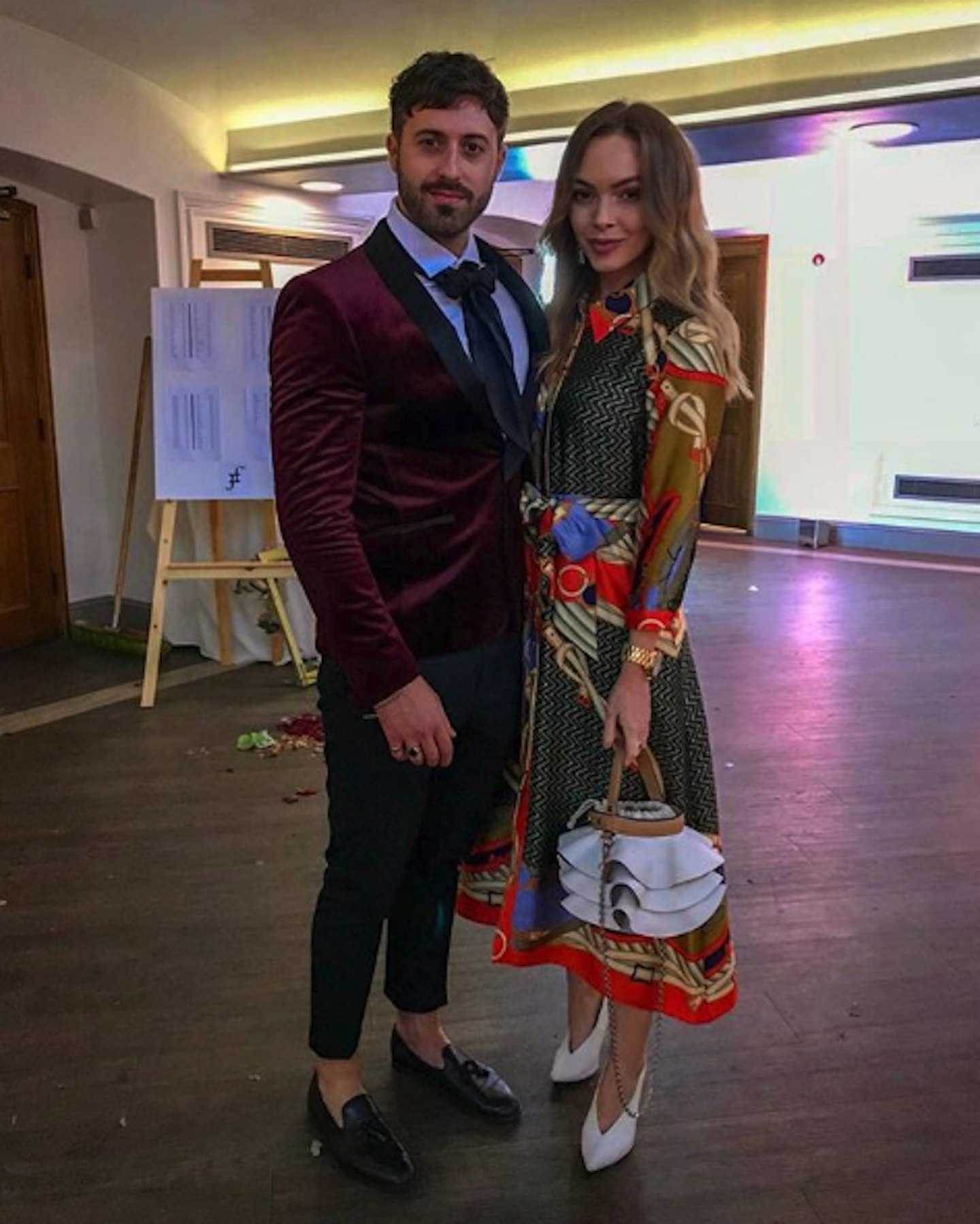 50 of 52
CREDIT: Instagram / javishepard
Javi Shephard
After leaving the villa, Javi threw shade at all the girls on the show by saying he was "too cultured" for them. Judging by his Instagram account he's found a lady who likes to travel and see the rest of the world. Good for him.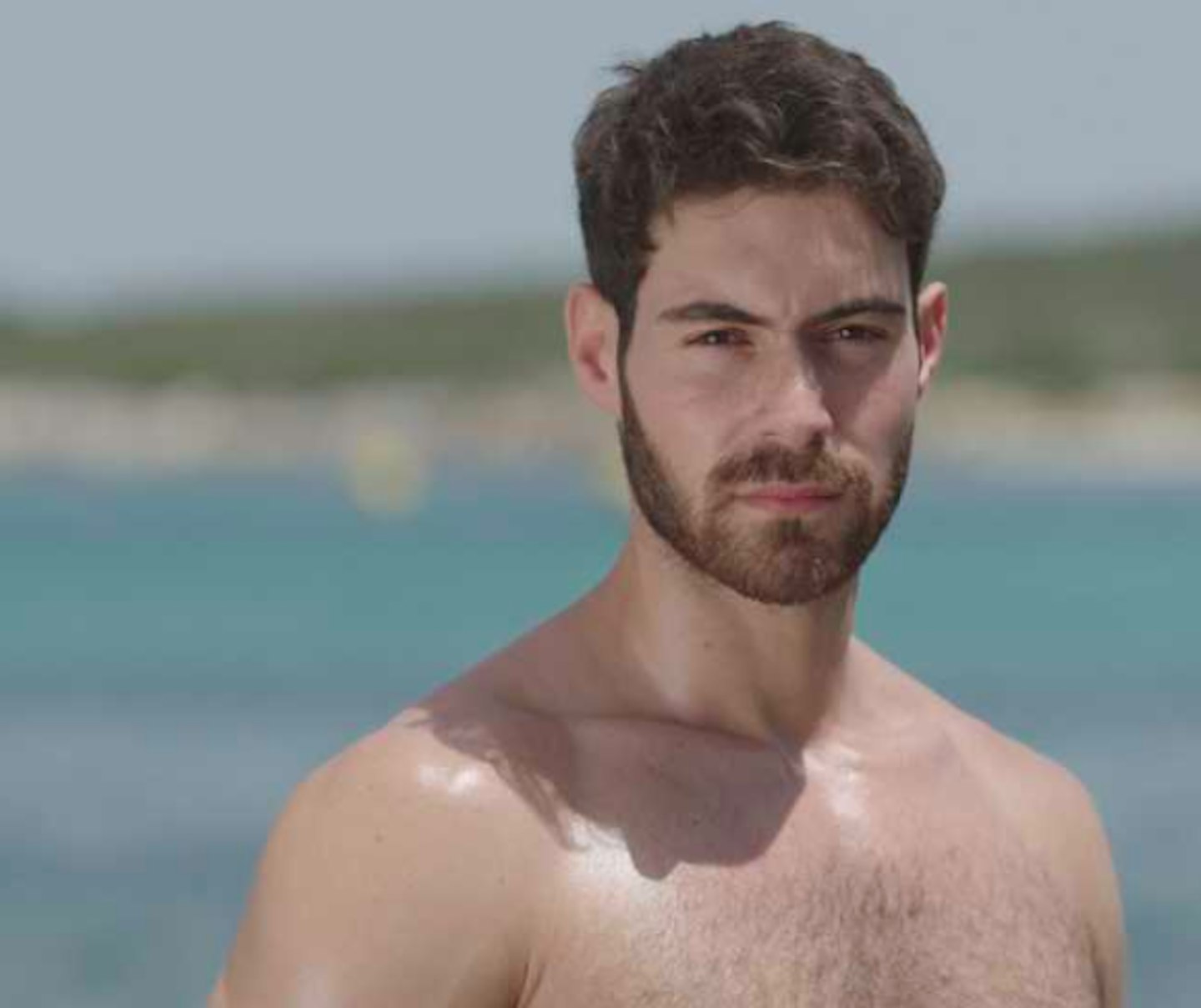 51 of 52
CREDIT: ITV
Oliver Maxwell Fernandez
Poor Oliver was only in the villa for one day after he failed to couple up with someone.
52 of 52
CREDIT: ITV
Oliver Maxwell Fernandez
We barely got to know him during his time in the villa and we still don't really know much following his one day stint. His Instagram account is on private but according to his bio he's still modelling.
WATCH: The cast of Winter Love Island expose the show's most outrageous secrets | Love Island Secrets
"I attended a freedom programme at the Women's centre when I knew I had to leave and do something about it.. my broken hand was one of the last things bringing me back to reality.
"A year ago, I suffered in silence. I hardly spoke about what I endured to anyone but my closest, and even then I hid the truth because I didn't want to be judged. I didn't want them to think less of me for staying with an abuser…"
READ MORE celeb news
Strictly's Neil Jones reveals real reason for Katya split - and it's NOT Seann Walsh
She continued, "I was hurting so much and was stuck in denial…" she concluded. "Fast forward a year and I'm THRIVING. I'm Malin again and have never felt so alive in my life. Thing is I never thought I would feel liberated ever again - but I have."
Her fans rushed to show their support, with one writing, "You truly are a brave soul to which inspires others and for that I am forever grateful."
"You should be so proud of how far you've come. You're doing amazing," said another, while one more wrote, "You're a heroine xx".
If you have been affected by the issues in this article, you can contact Refuge or the 24-Hour National Domestic Abuse Helpline: 0808 2000 247.