Former Love Island star Kady McDermott has been dating TOWIE's resident love rat Myles Barnett since he and Courtney Green split
Since the news broke that Kady has been dating Myles we've been DYING for her to appear in TOWIE. Mainly because it's been too long since we saw her on our TV screens.
But we didn't know it would be at THIS cost to our sweet Essex princess Courtney.
TOWIE's Amber Dowding, Chloe Green and Courtney reveal the weirdest thing a fan has ever done
A sneak peak of the next episode of TOWIE has shown Kady's EXPLOSIVE entrance to the show.
Kady appears at a party on Myles' arm and heads straight to the heart of the action and over to Chloe, her BFF Courtney and Georgia Kousoulou. We admire her nerve.
However, Courtney doesn't seem ready to meet the woman Myles has moved on with and runs from the scene in tears.
Oh dear.
CHECK OUT axed TOWIE stars - where are they now?
CLOSER - axed TOWIE cast members where are they now? In 2019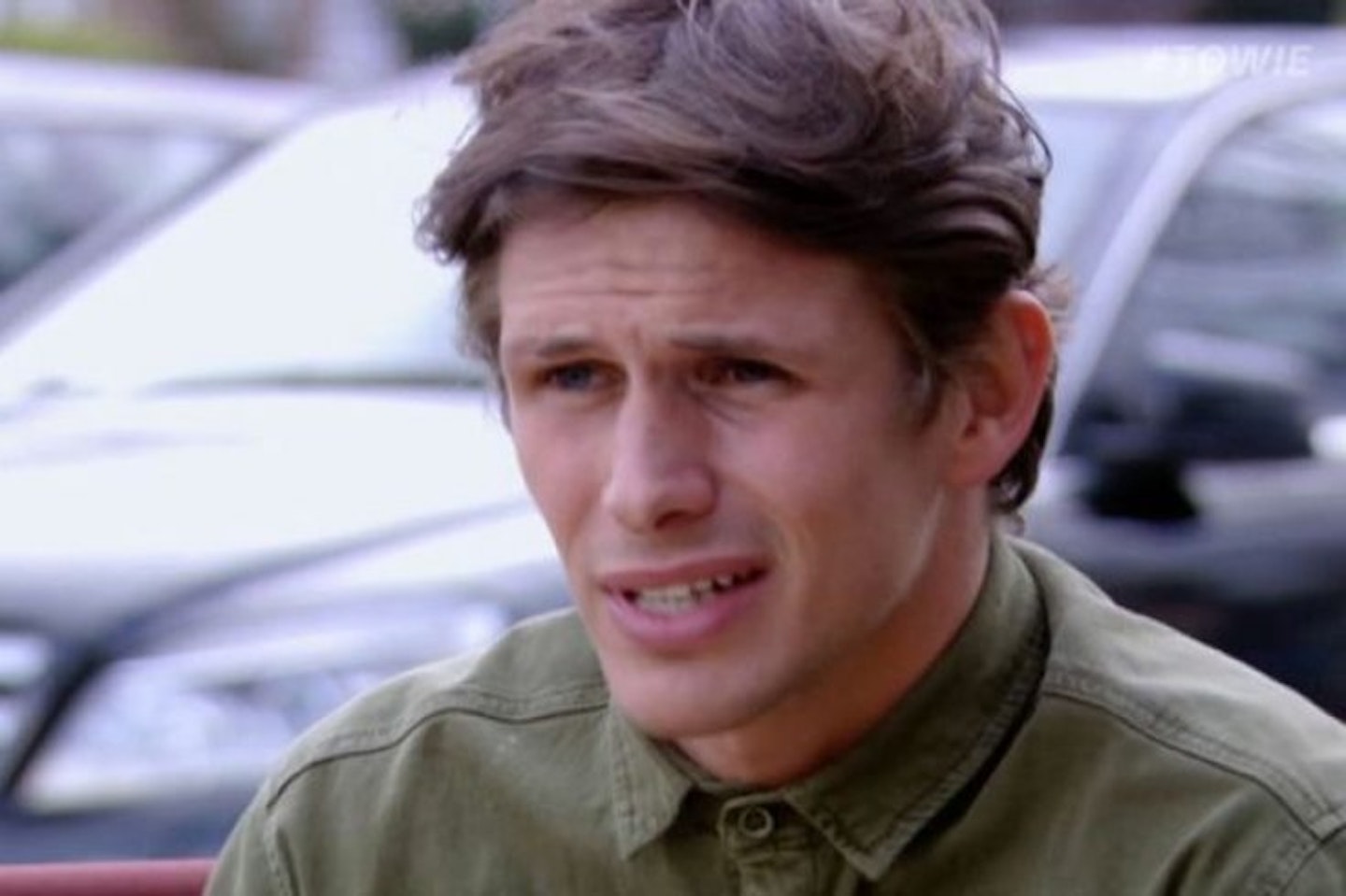 1 of 54
CREDIT: ITV
Jake Hall, series 14 -17
Jake's time on TOWIE was mainly characterised by his on / off relationship with Chloe Lewis and his alleged cheating on her. He finally (sort of) confessed that he'd done the dirty with Megan McKenna in a very emosh scene on a park bench. Ah, precious memories.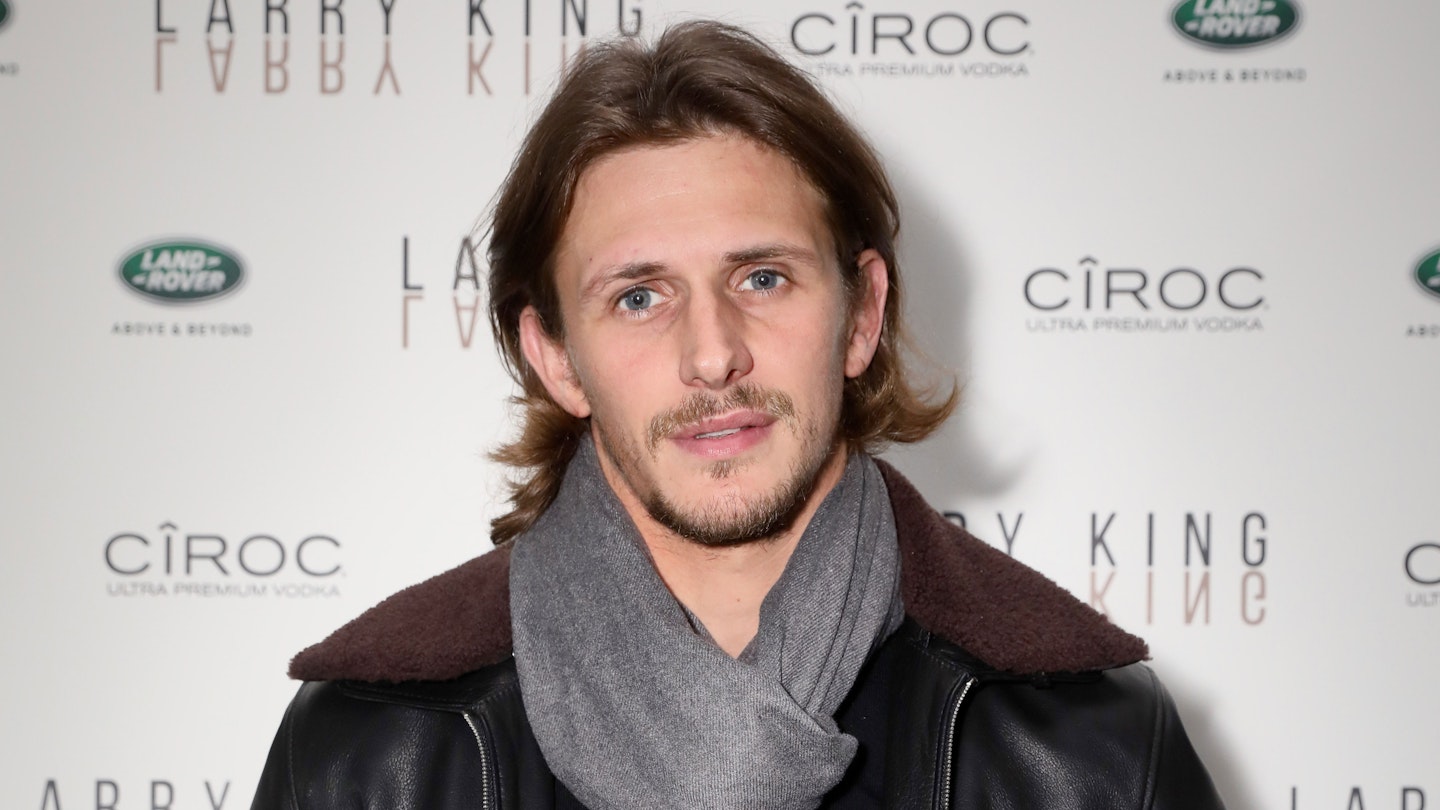 2 of 54
CREDIT: Getty
Jake Hall, 2019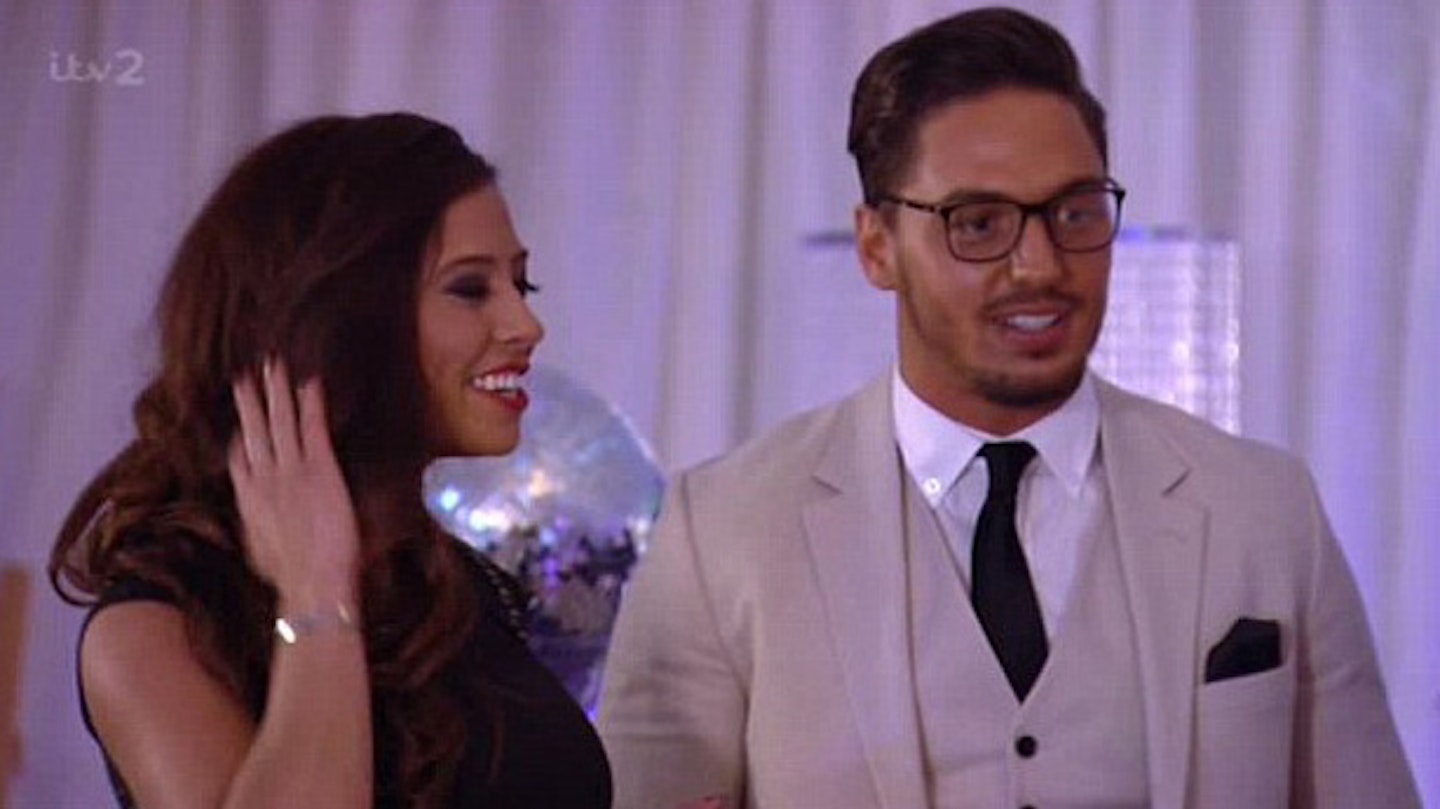 3 of 54
CREDIT: ITV
Pascal Craymer, series ten
Pascal Cramer walked into TOWIE series ten as the new squeeze of Mario Falcone. Sadly, Mario still had the hots for his former flame Lucy Mecklenburgh. Pascal found out when she watched the episode in which Mario admitted his feelings for Lucy. AWKWARD.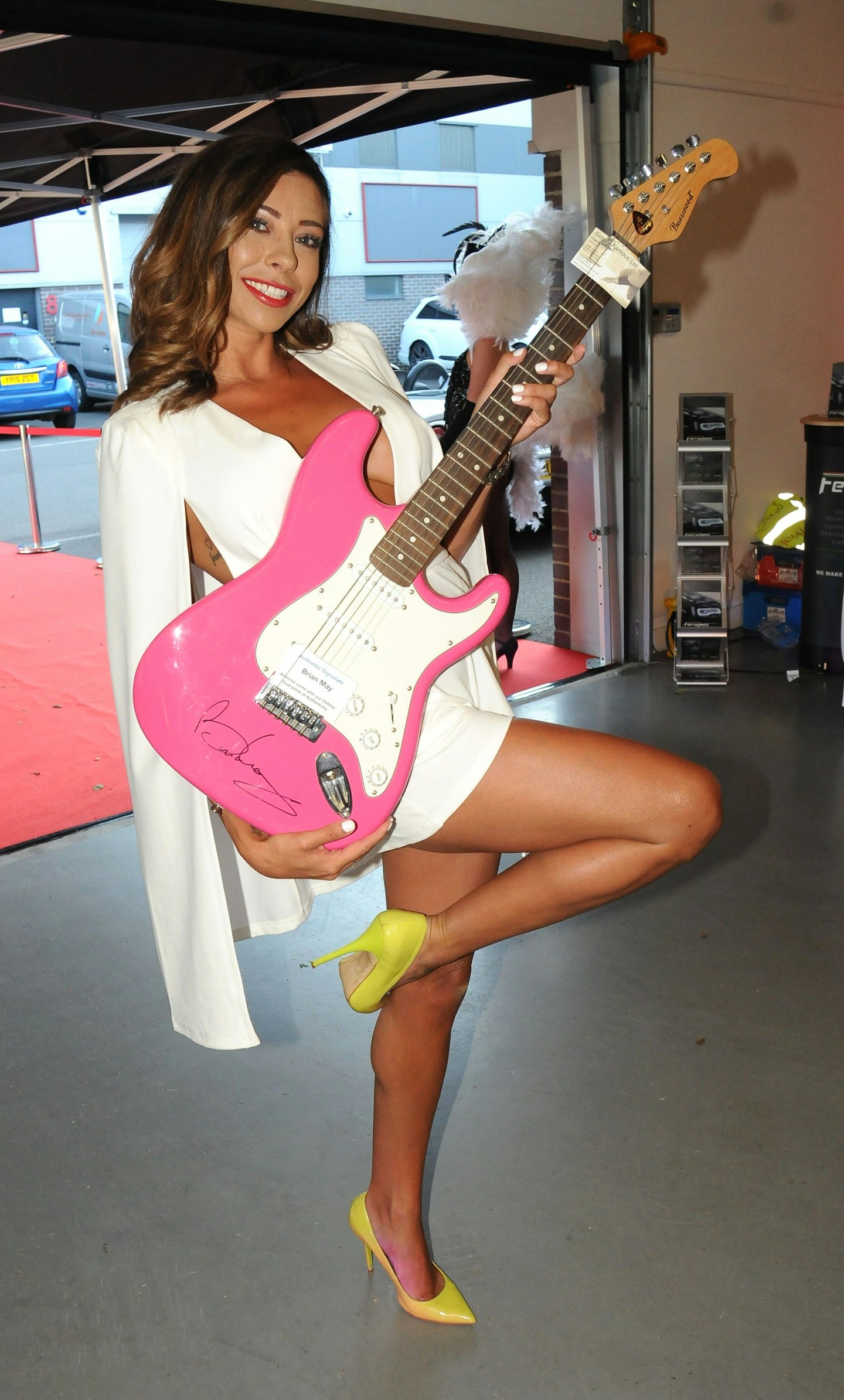 4 of 54
CREDIT: Shutterstock
Pascal Craymer, 2018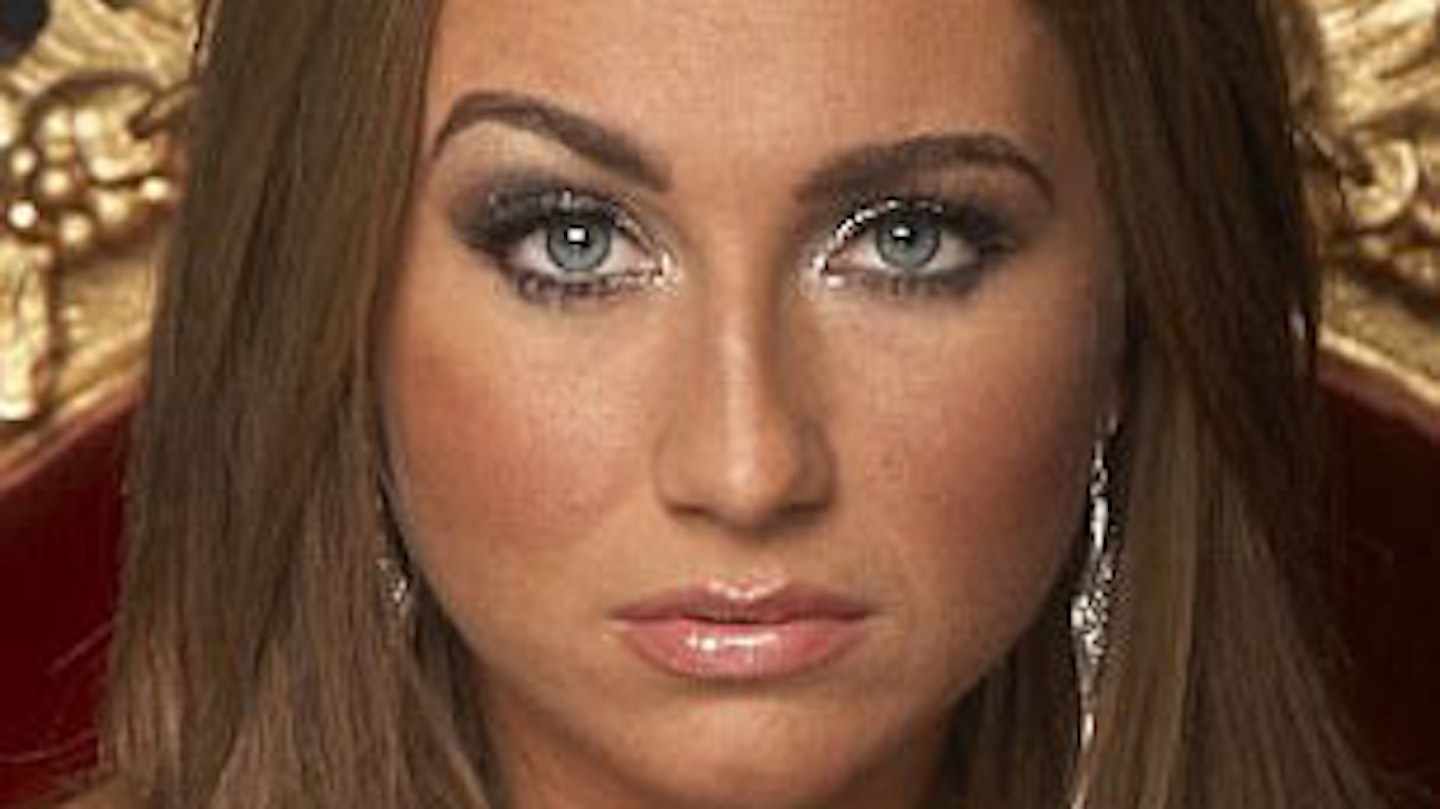 5 of 54
CREDIT: Shutterstock
Lauren Goodger, series one - six, 16 and 19
Remember when Lauren looked like this? She was a TOWIE OG and her on / off relationship with Mark Wright, including getting engaged in a car park, was the stuff of reality TV dreams.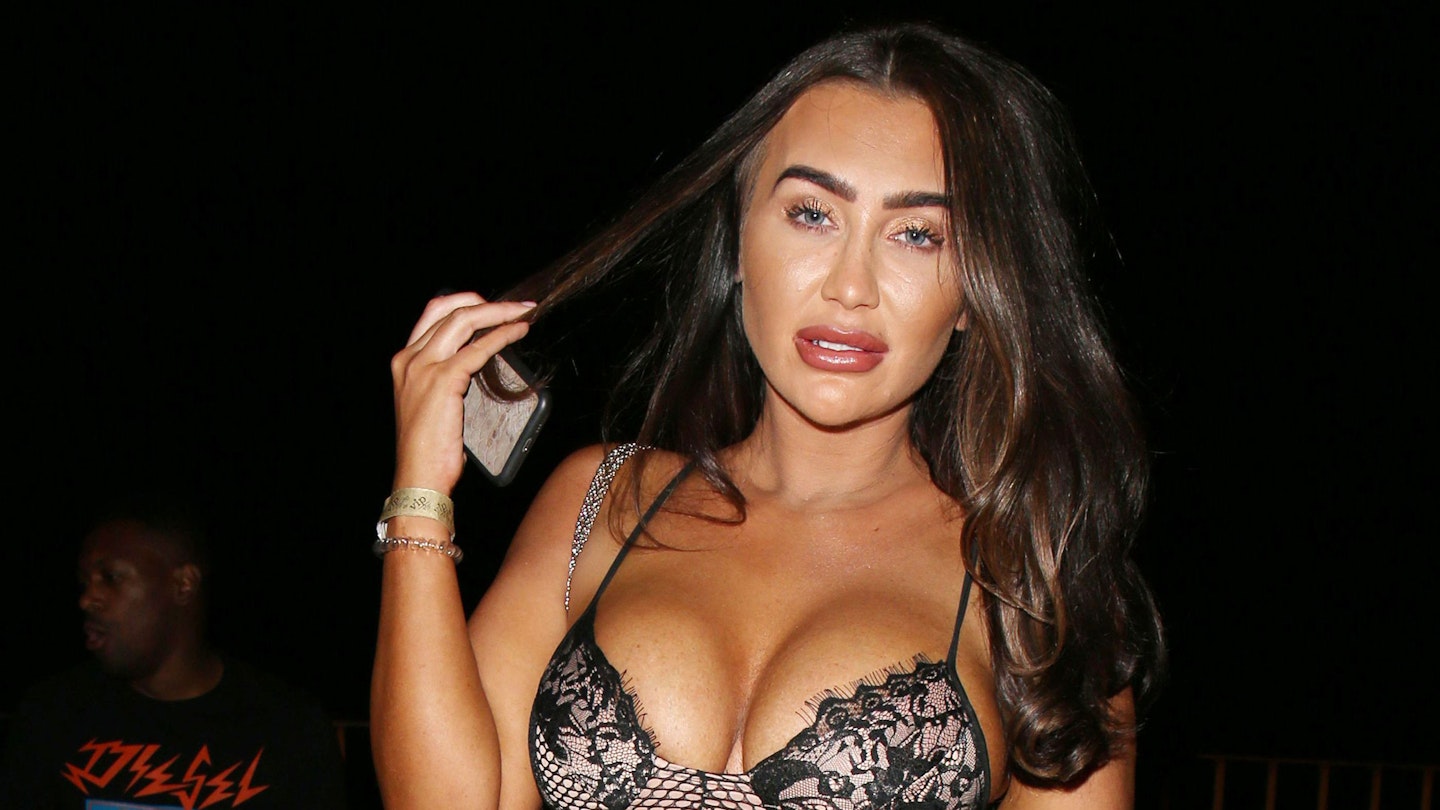 6 of 54
CREDIT: Shutterstock
Lauren Goodger, 2019
Lauren is still much loved by the public although her she is still unlucky in love. In summer 2019, the reality TV queen kickstarted her hunt for love with the help of the agents on Celebs Go Dating.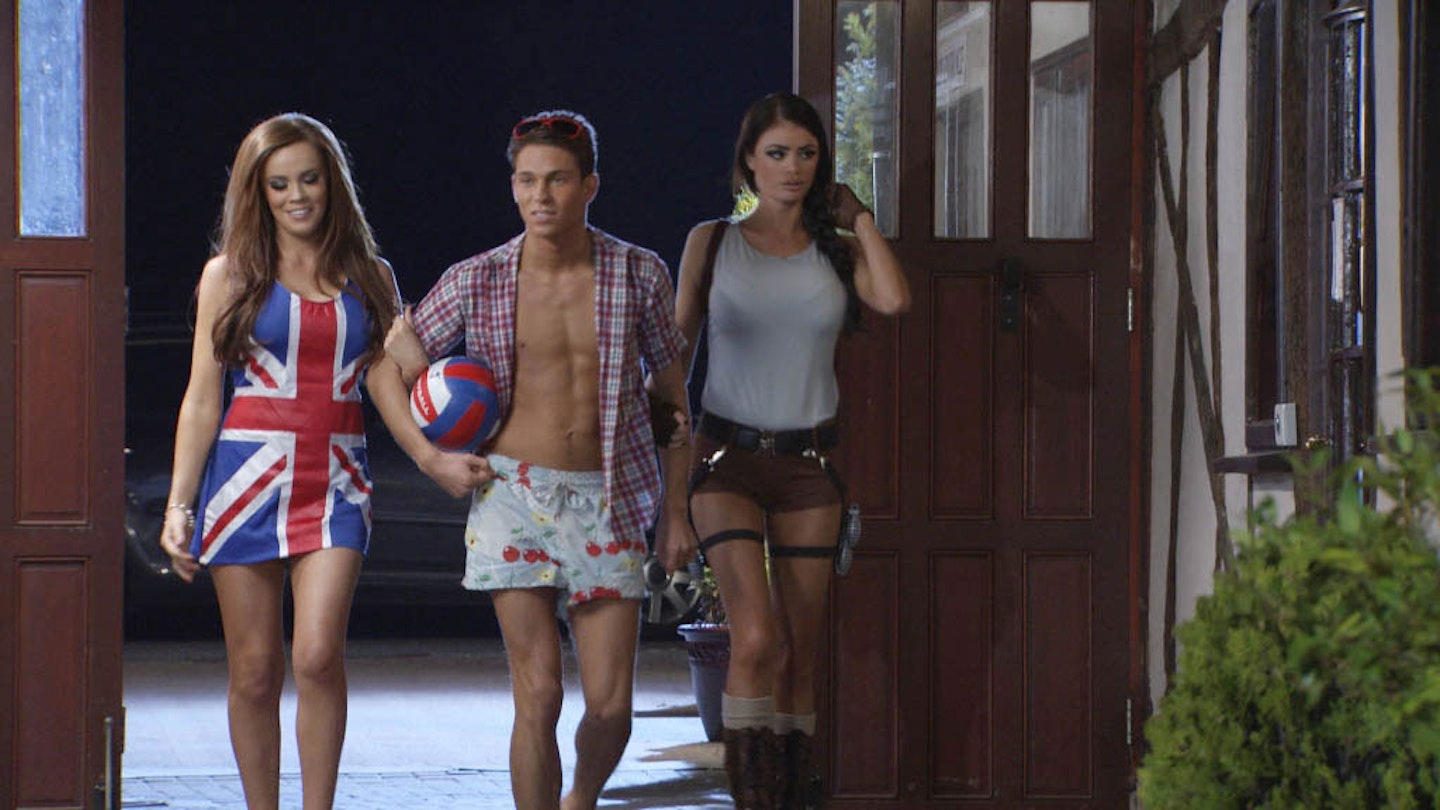 7 of 54
Maria Fowler, series 1 - 3
Maria, on the left with Joey Essex and Chloe Sims in 2011, was in the show from the get-go but her TV career was rocked when it was alleged she'd worked as an escort. She's since said she quit 'by mutual consent' after she refused an on-screen romance with Mick Norcross.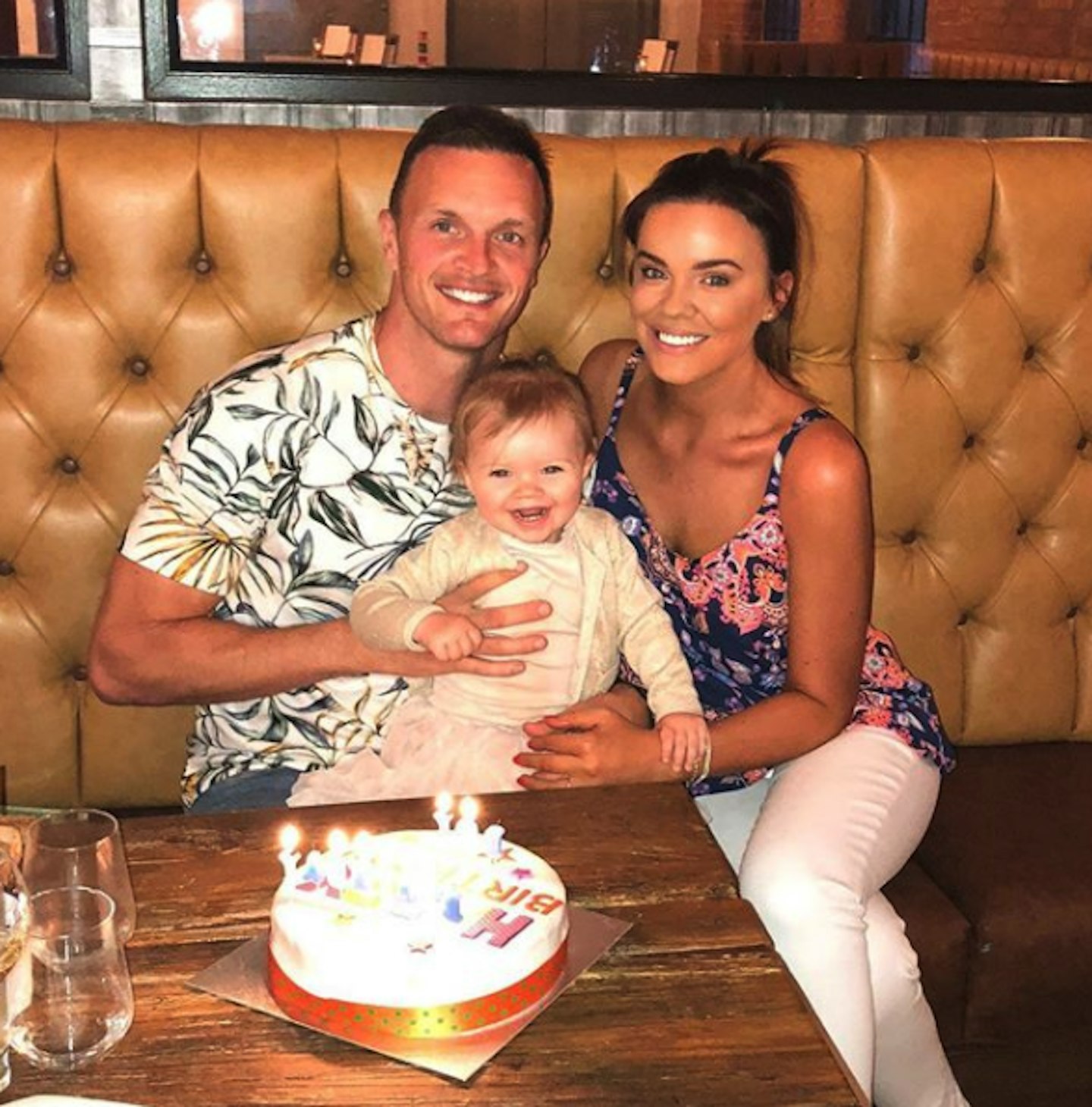 8 of 54
Maria Fowler, 2018
Maria's now a proud mummy, engaged to be married and a self-proclaimed permanent make-up artist.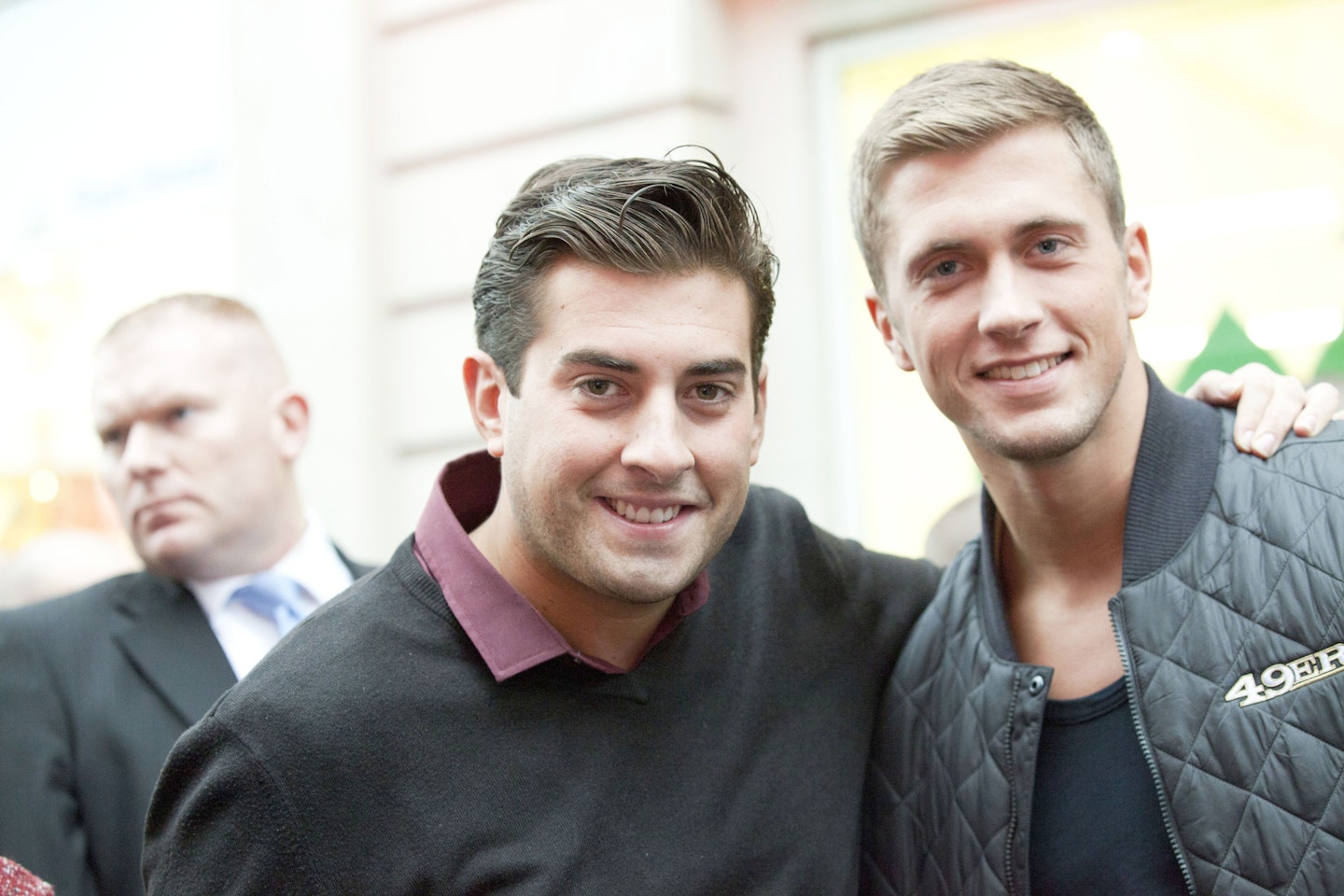 9 of 54
Dan Osborne, series 8 - 14
Dan Osborne, pictured here with James Argent in 2013, managed seven series on the show. He was given the boot after a series of recordings, claiming to show Dan being verbally abusive towards his ex-girlfriend Megan Tomlin, came to light.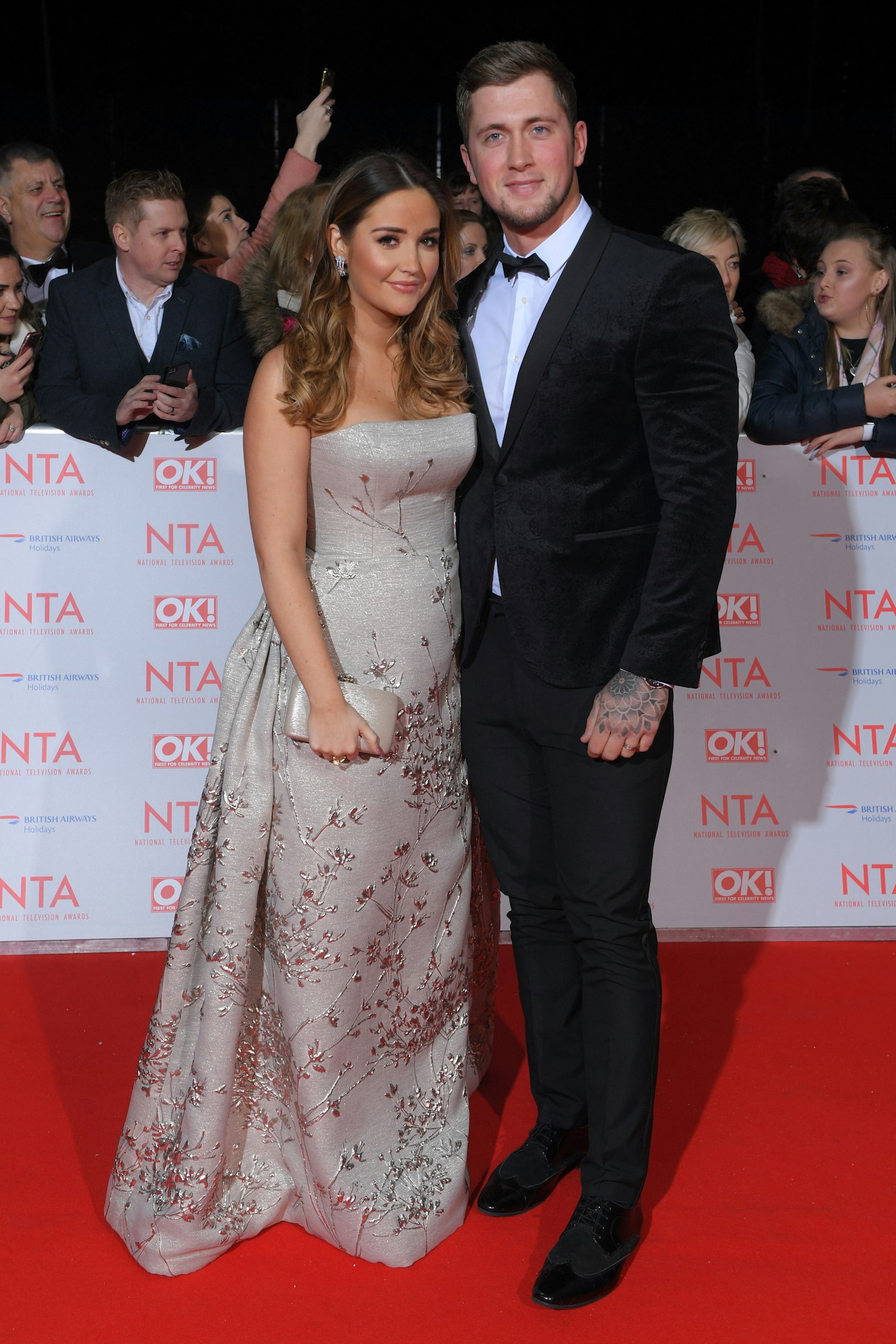 10 of 54
Dan Osborne, 2018
Dan is still in the spotlight due to his relationship with ex-EastEnders star Jacqueline Jossa. In May 2018 he described their marriage as "unhappy", but the couple have share daughters Ella and Mia together. Dan also has a son Teddy.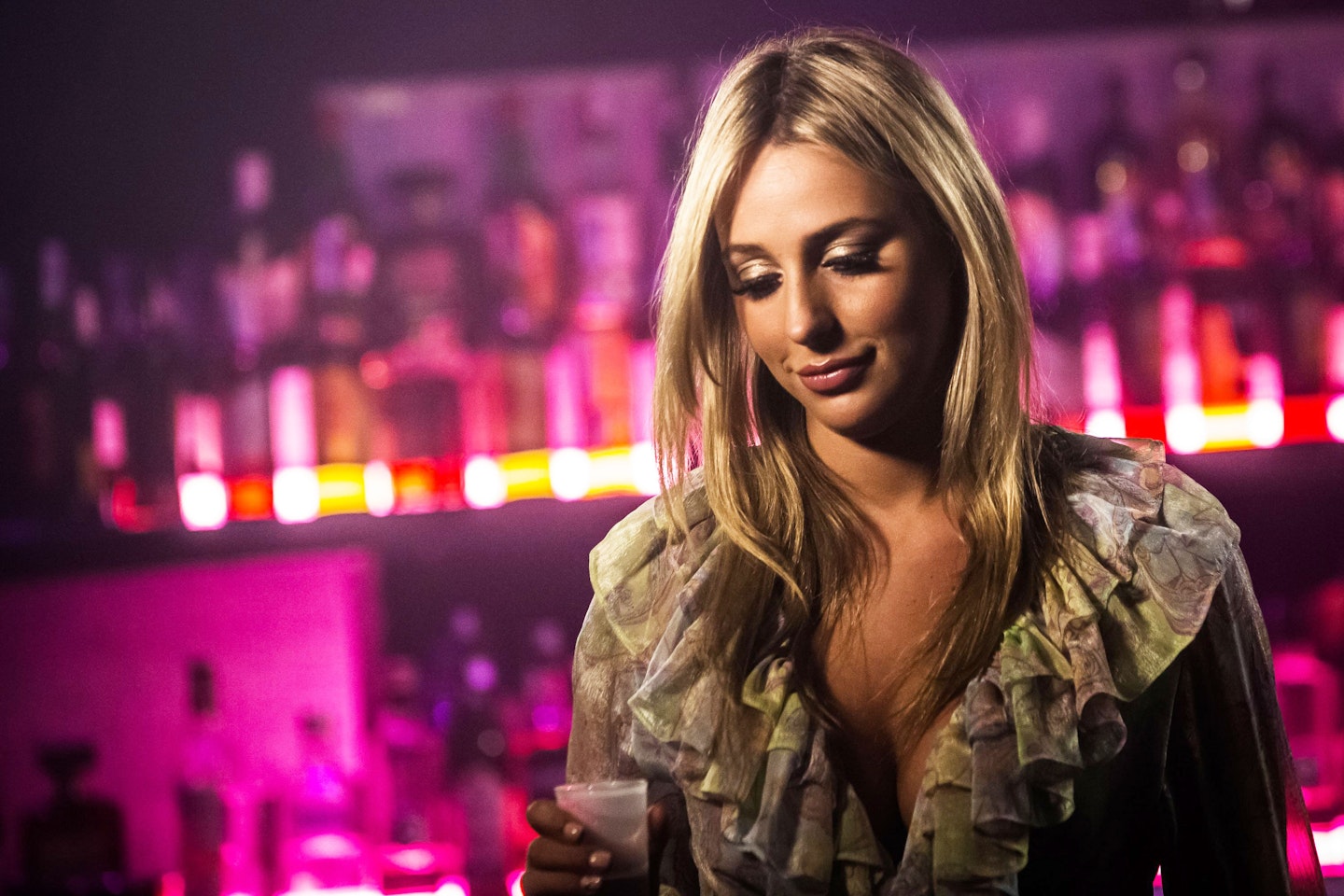 11 of 54
Amber Dowding, series 18 - 21
Amber was part of a mega cull of seven Towie characters in January 2018. She claimed that she and her boyfriend Chris Clark were cut because they were happy. They've now split and Chris has reappeared on the show.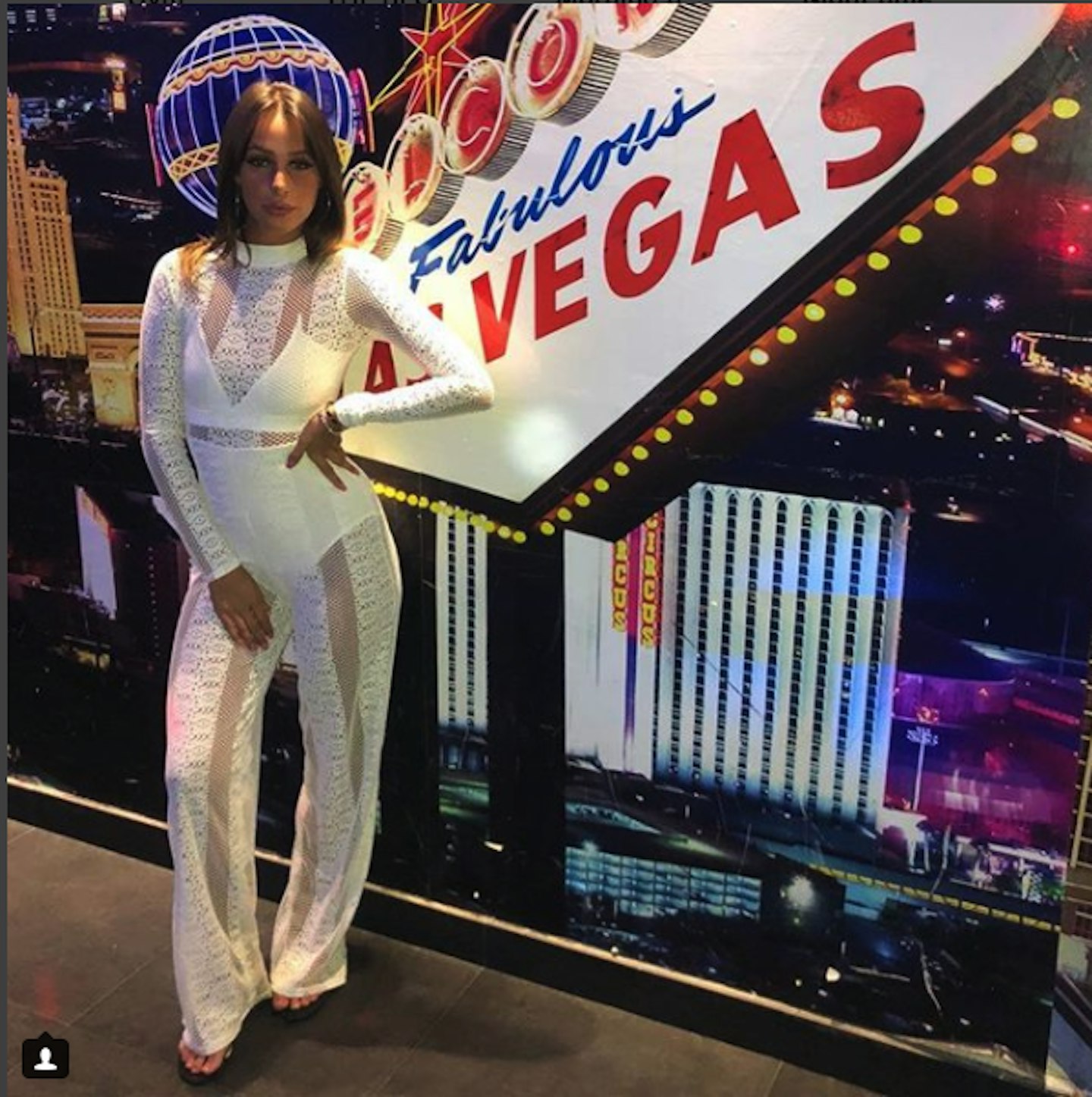 12 of 54
Amber Dowding, 2019
If Amber's social media is anything to go by, she now appears to mostly be on holiday. Pretty goals from where we're sitting.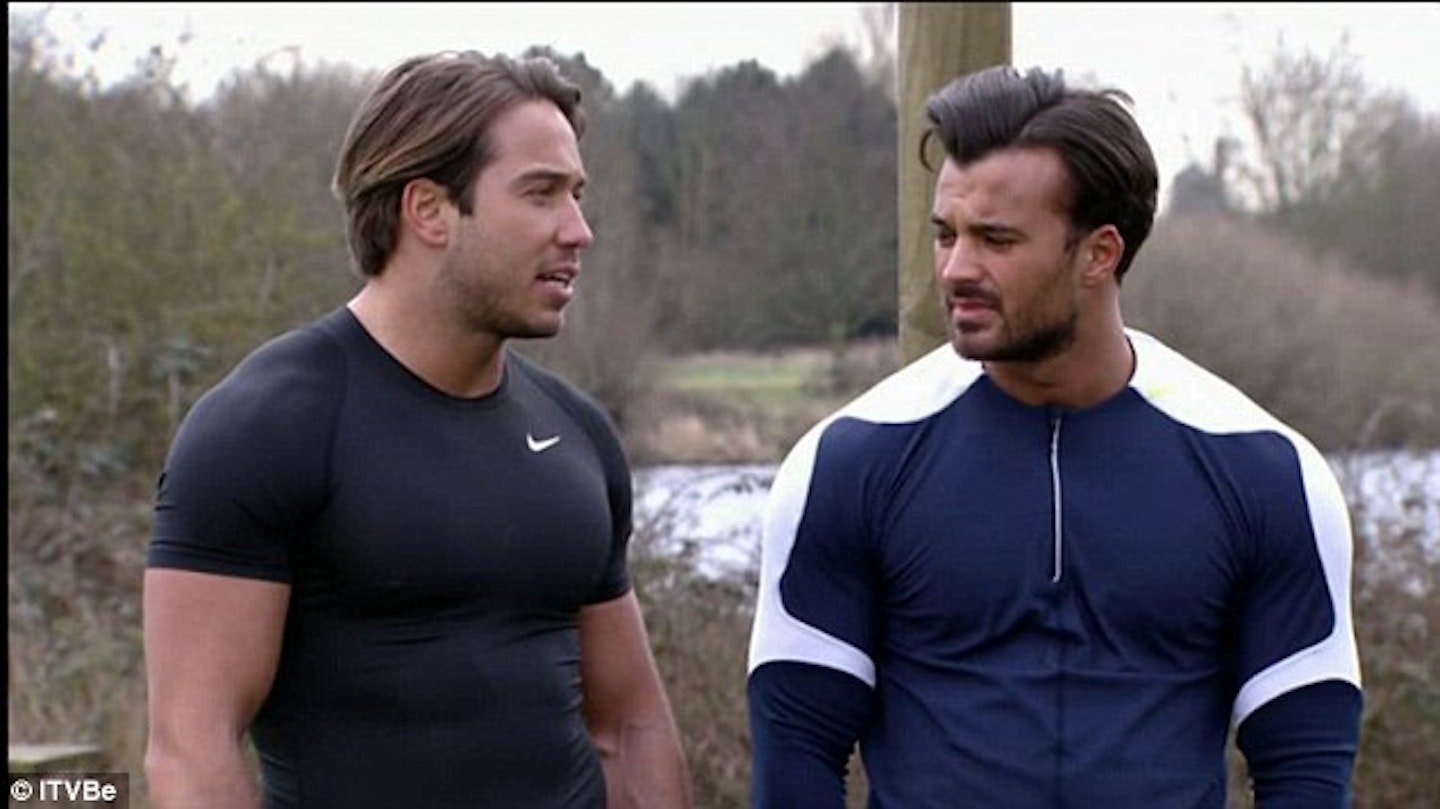 13 of 54
Mike Hassini, series 16 - 18 and 21
Mike Hassini brought a hot bod to TOWIE and...not much else. He was cut in January 2018 due to a lack of storylines as he was loved-up outside the telly show.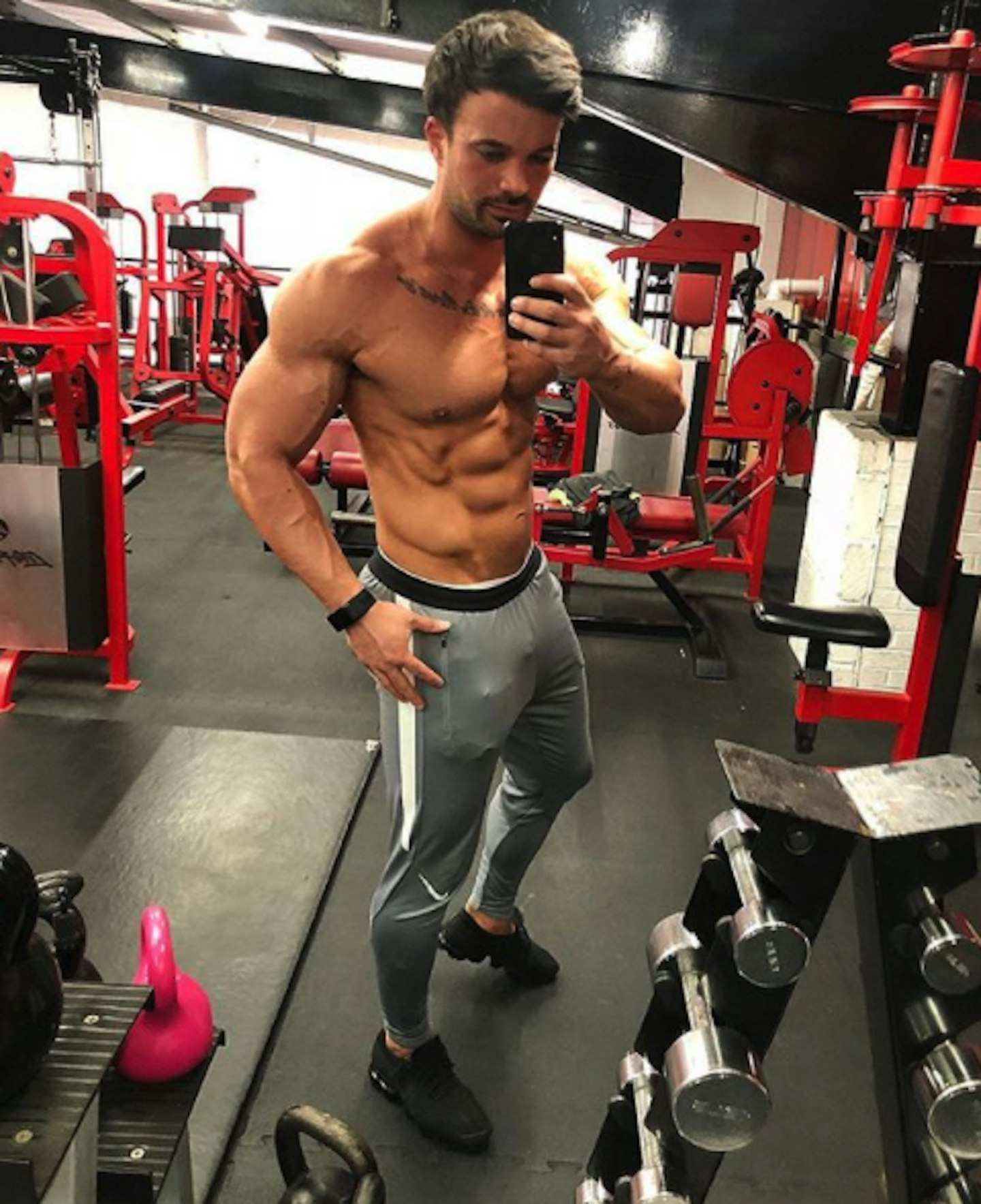 14 of 54
Mike Hassini, 2019
Mike is working as a PT, still loved-up, and still has a very hot bod. Blimey.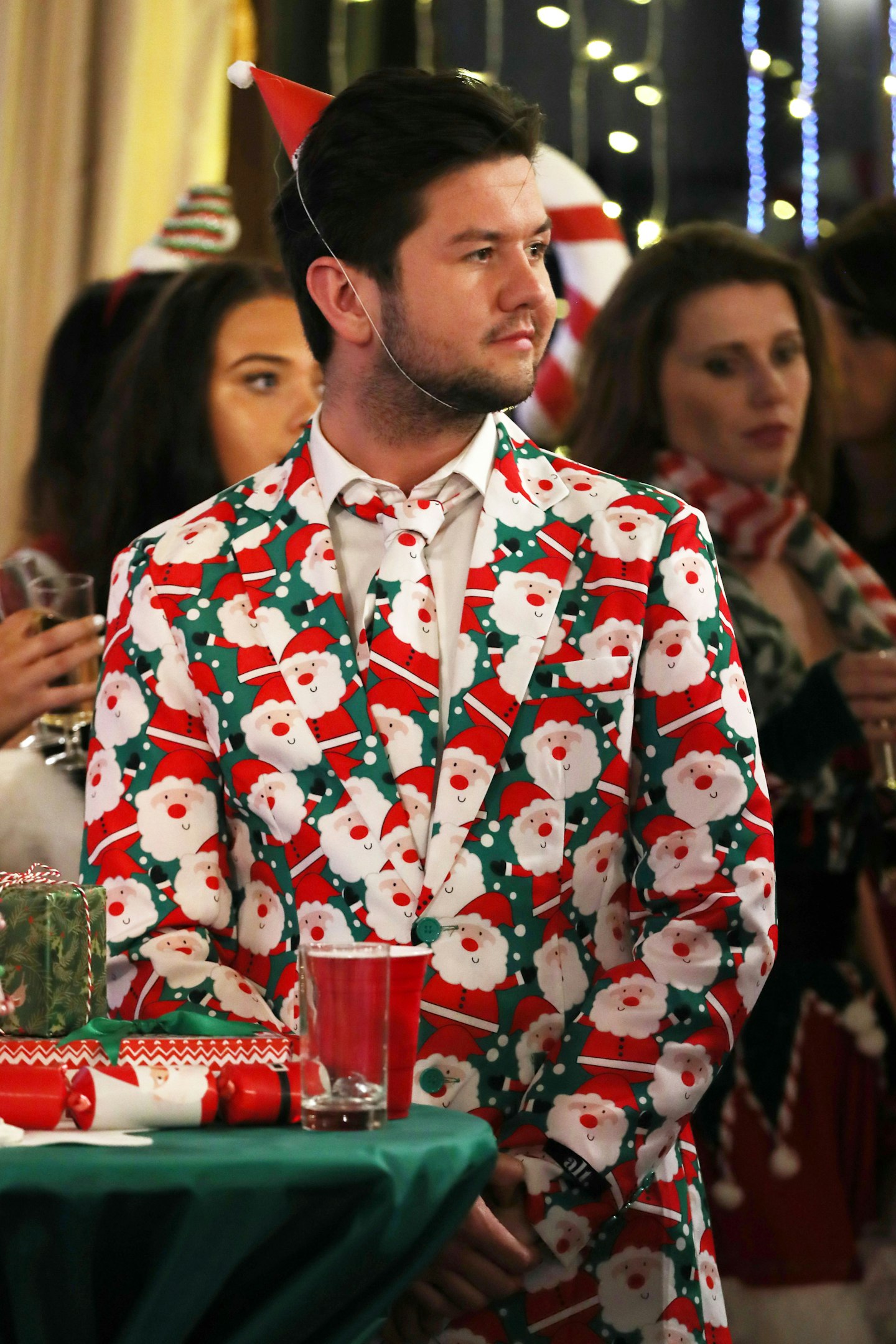 15 of 54
Jack Rigden, series 20 - 21
Jack Rigden tried hard, so hard, to make an impression on Towie but his lack of on-screen romance and agg saw him get very little camera time. He was part of the big cull of January 2018.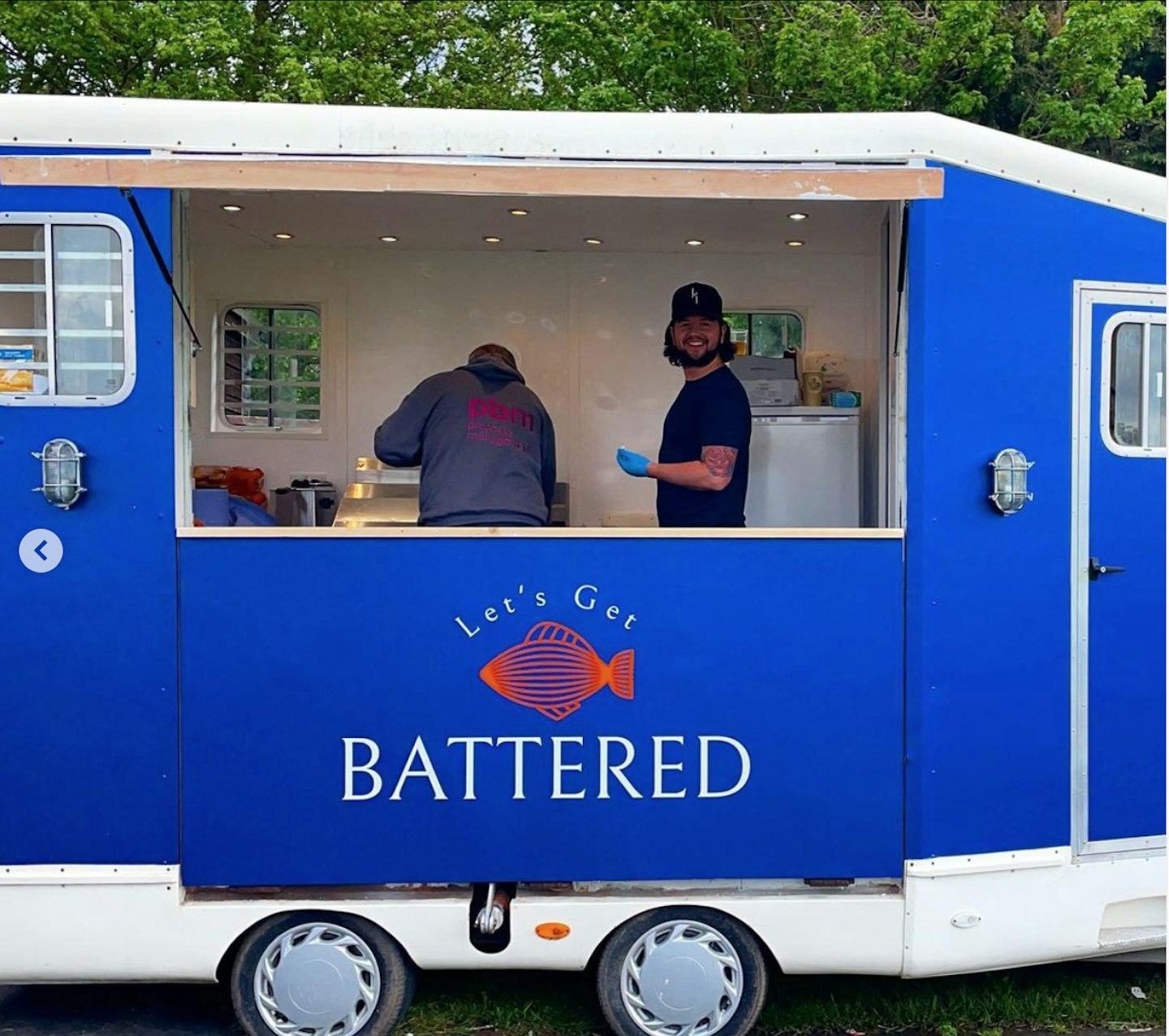 16 of 54
CREDIT: Instagram/ @elliejarvis_makeupartist
Jack Rigden, 2022
Jack now owns a Fish and Chip business called Let's Get Battered. He also has an Instagram page dedicated to his love of cooking and all things food called @rigdensrecipes.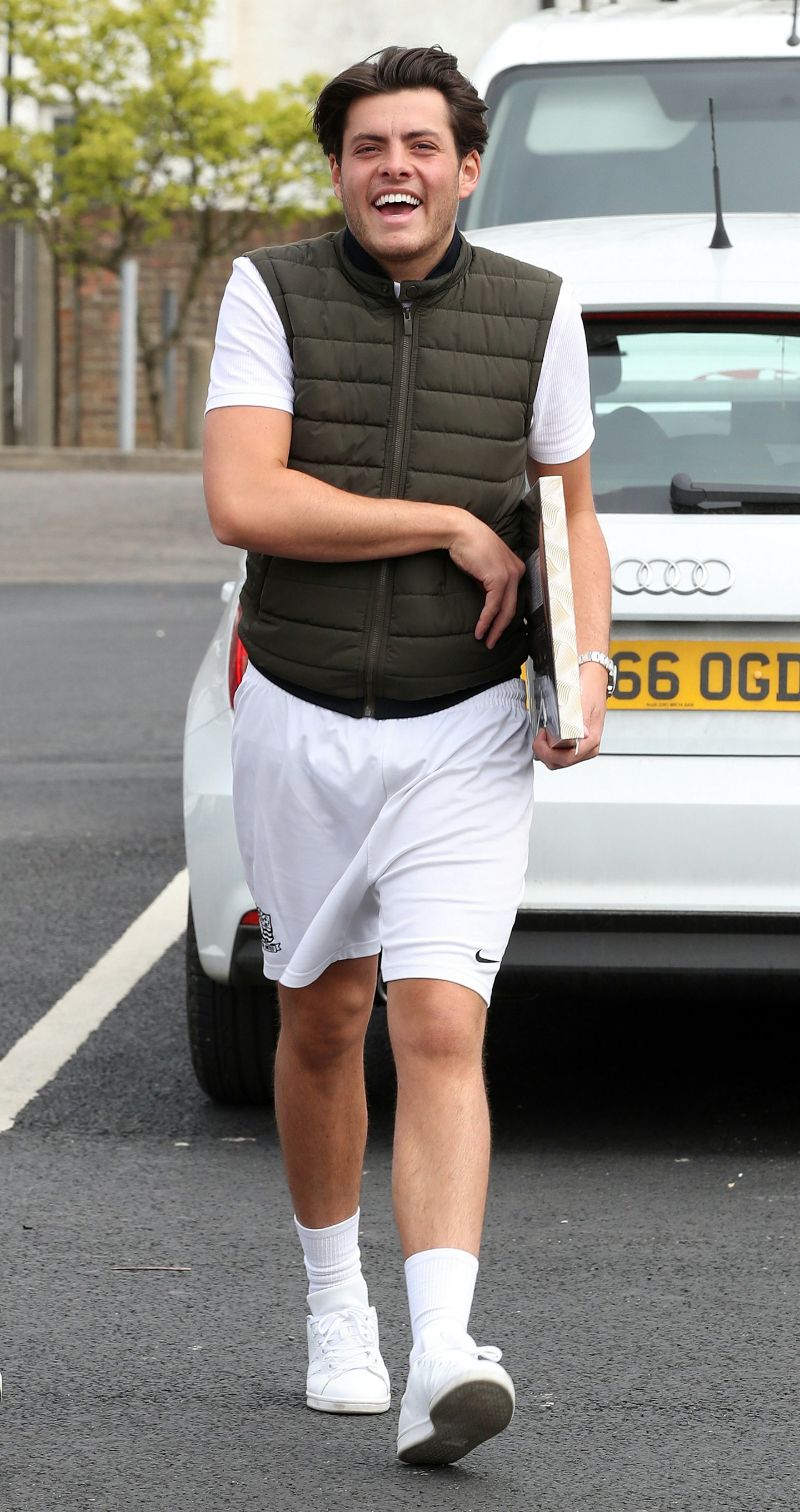 17 of 54
Jordan Brook, series 20 - 21
Jordan and Jack were brought in as friends of Megan McKenna. When she quit, they were left without any storylines.
18 of 54
Jordan Brooks, 2019
Jordan has recently broken up with Sofia Filipe of Ex On The Beach, following a year-long romance.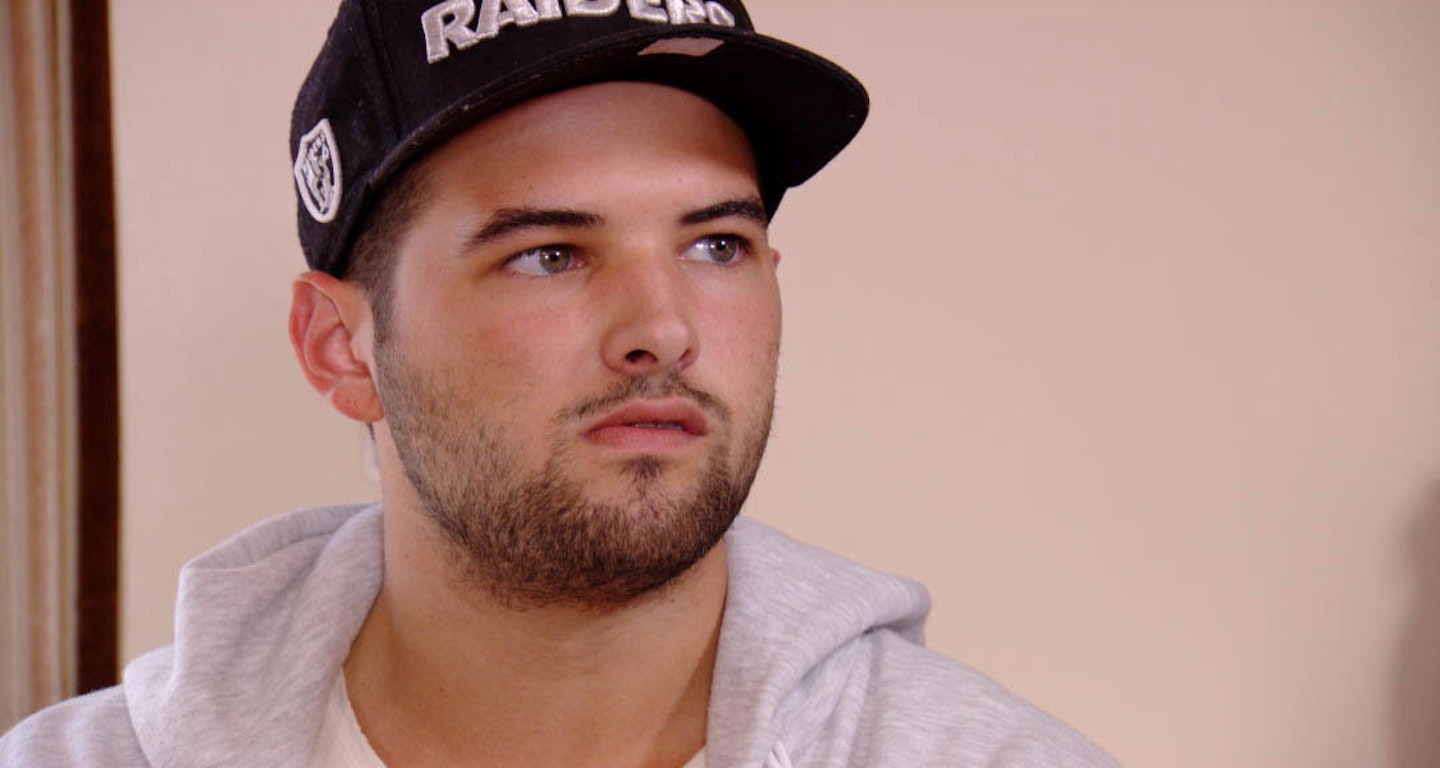 19 of 54
Ricky Rayment, series 4 - 14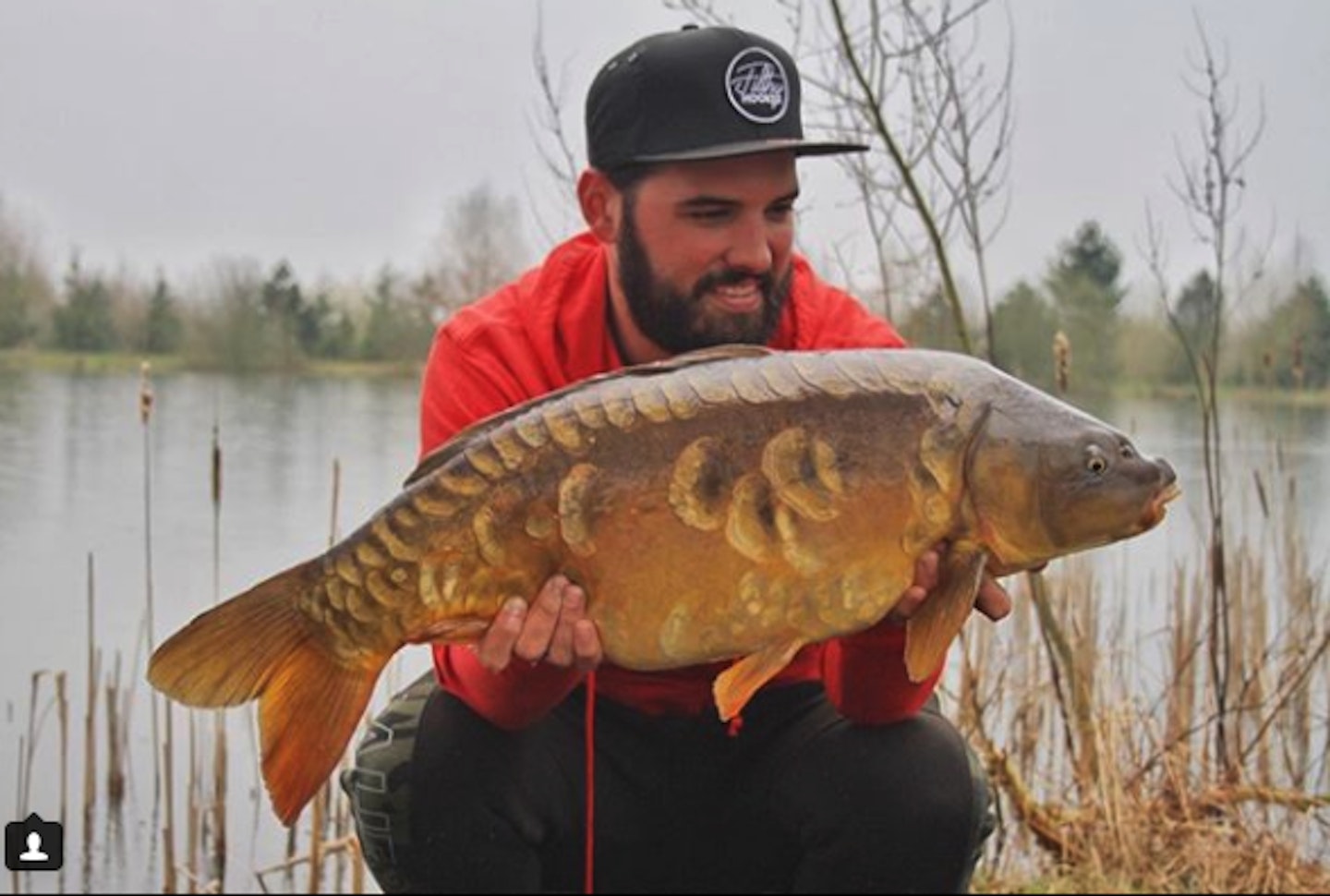 20 of 54
Ricky Rayment, 2019
Ricky now seems to mainly go fishing.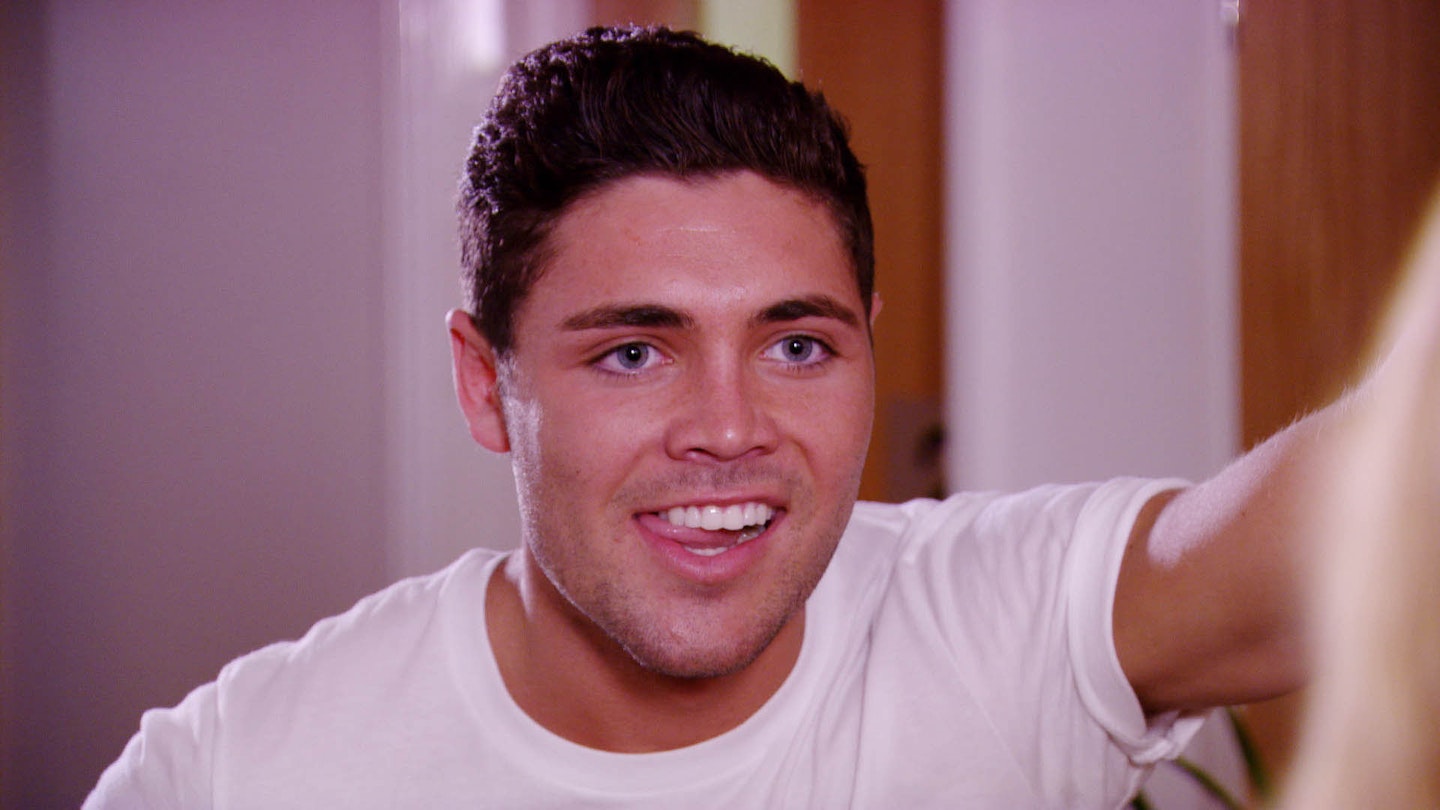 21 of 54
Tom Pearce, series 5 - 13
Remember when Tom Pearce dated Lauren Goodger following her split from Mark Wright? That was an odd time. He was quietly shown the back doorof the show in 2014.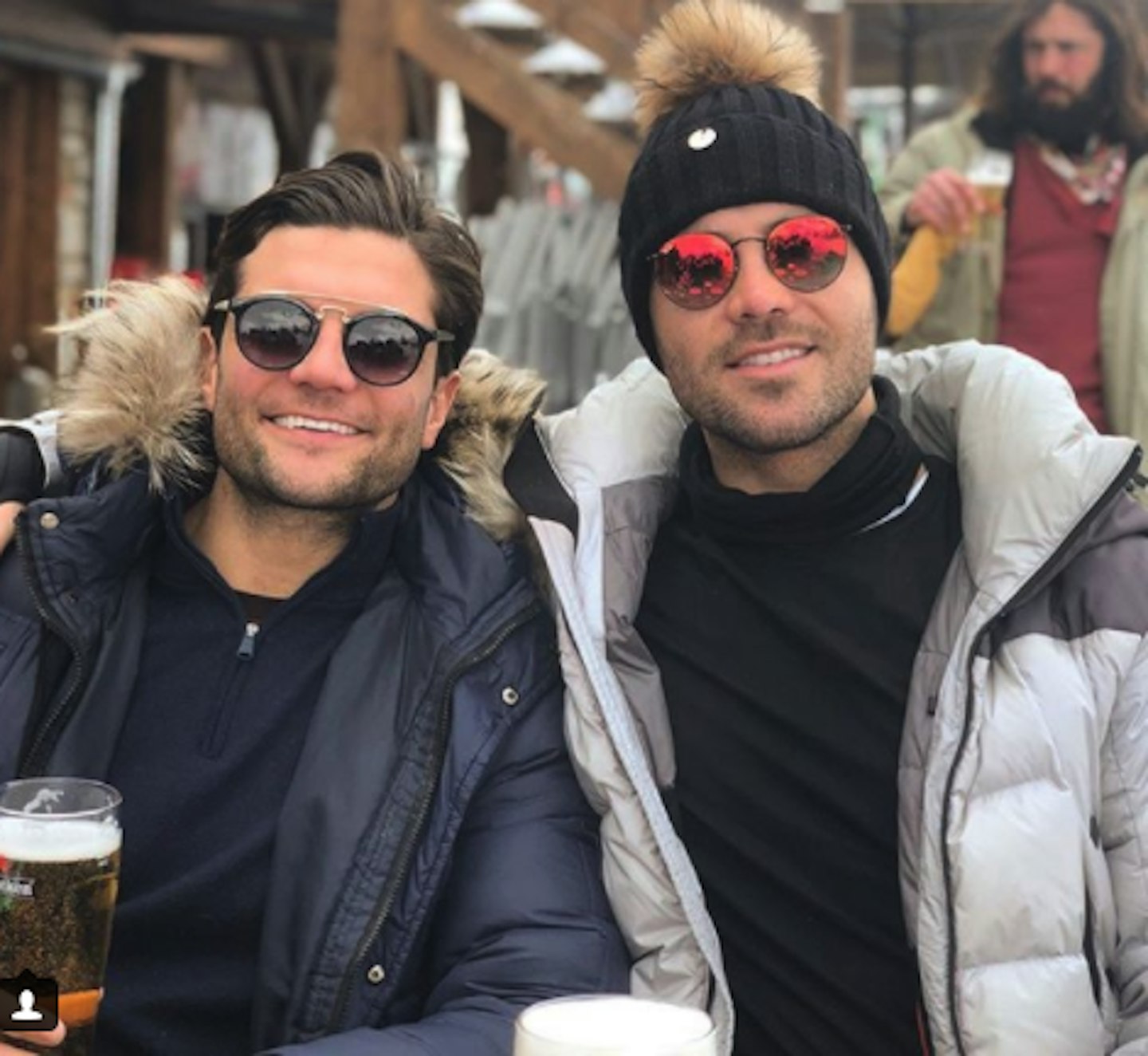 22 of 54
Tom Pearce, 2019
Honestly? We're not 100% sure what Tom is actually doing these days. He used to work in the City, and his holidays certainly look pretty epic, so maybe that.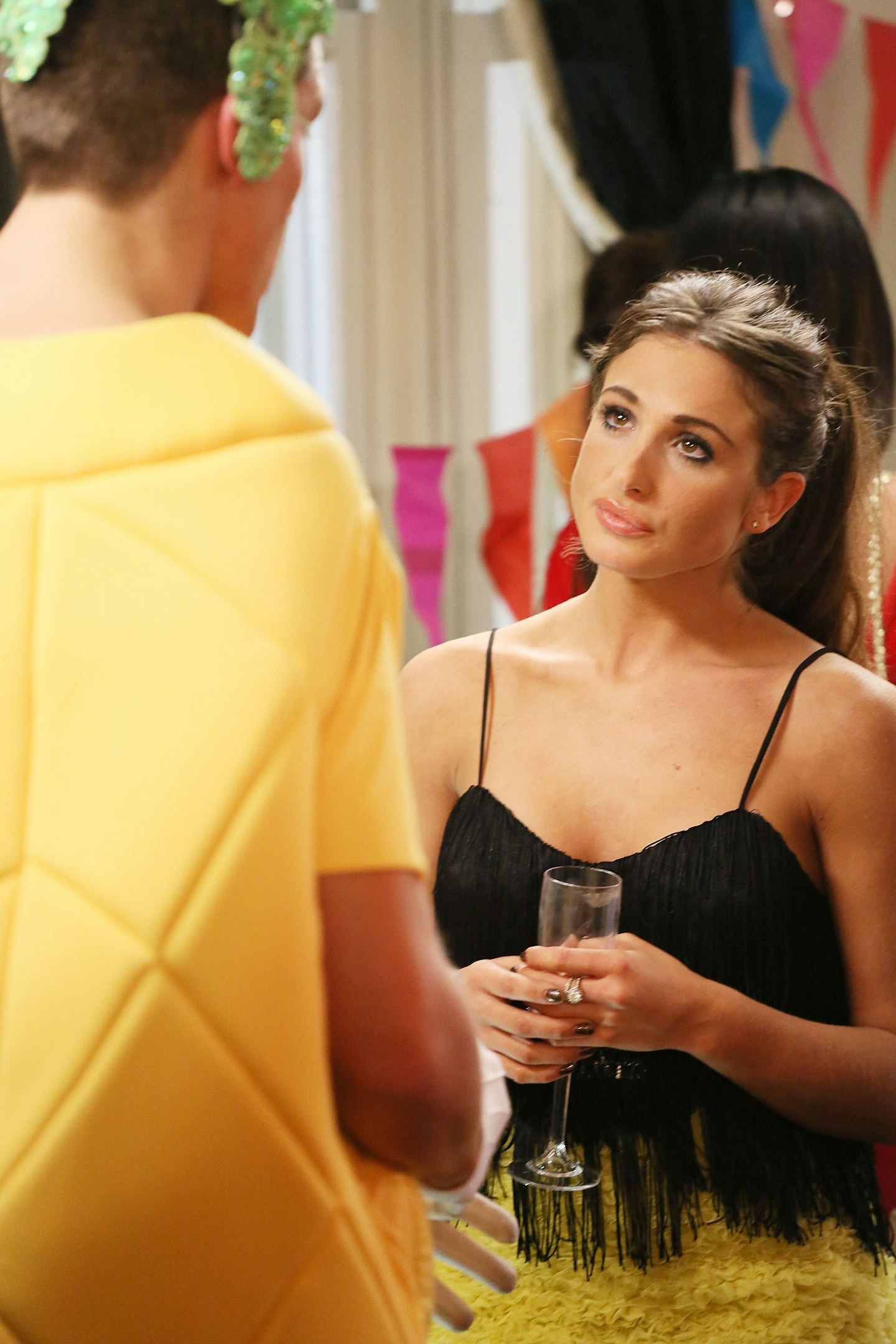 23 of 54
Grace Andrews, series 11 - 12
Grace almost had a romantic relationship with Lewis Bloor (shudder) and that was the beginning and end of her time on Towie.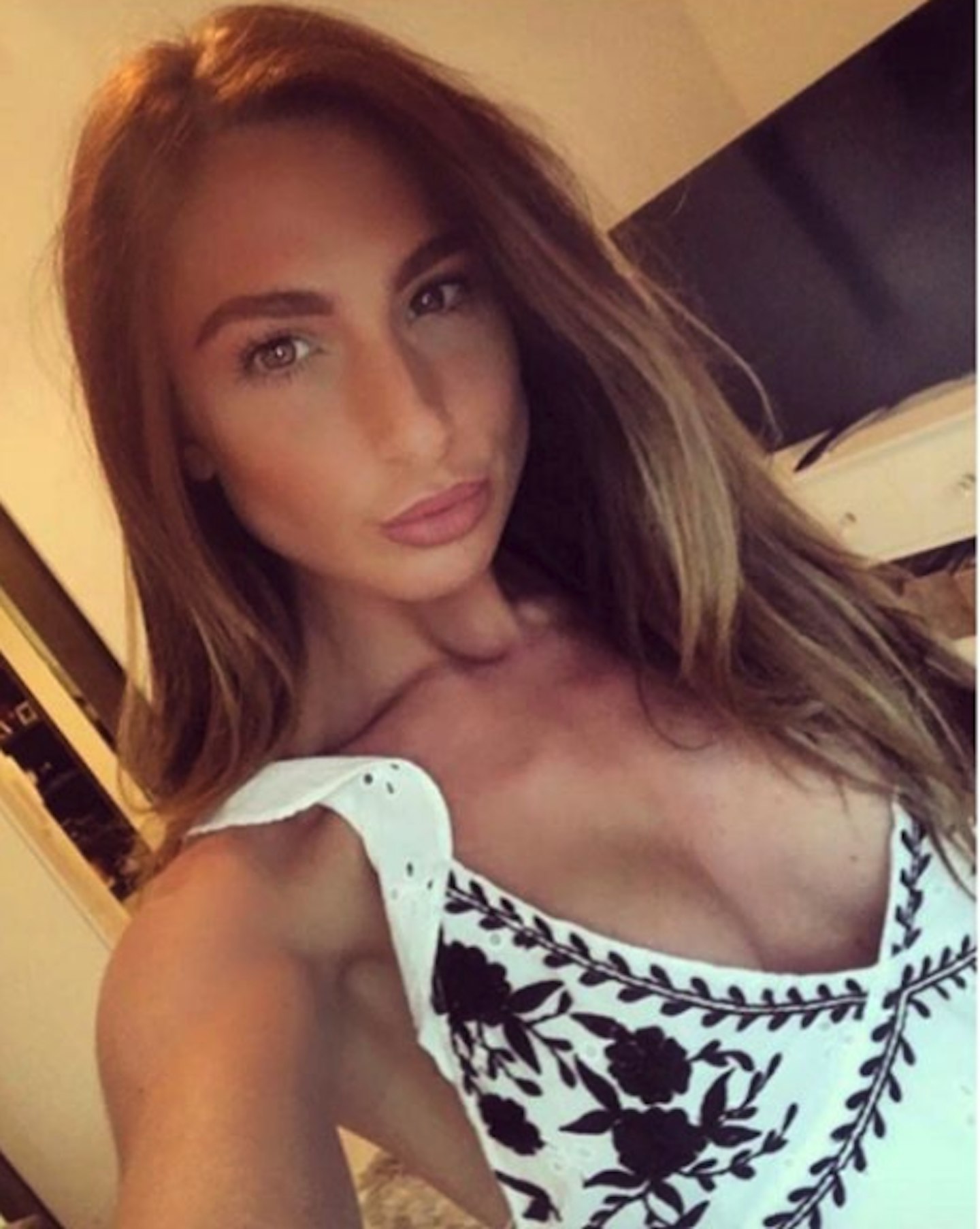 24 of 54
Grace Andrews, 2019
Grace is now involved in a semi-permanent make-up company. Those Towie stars must really hate cleanser.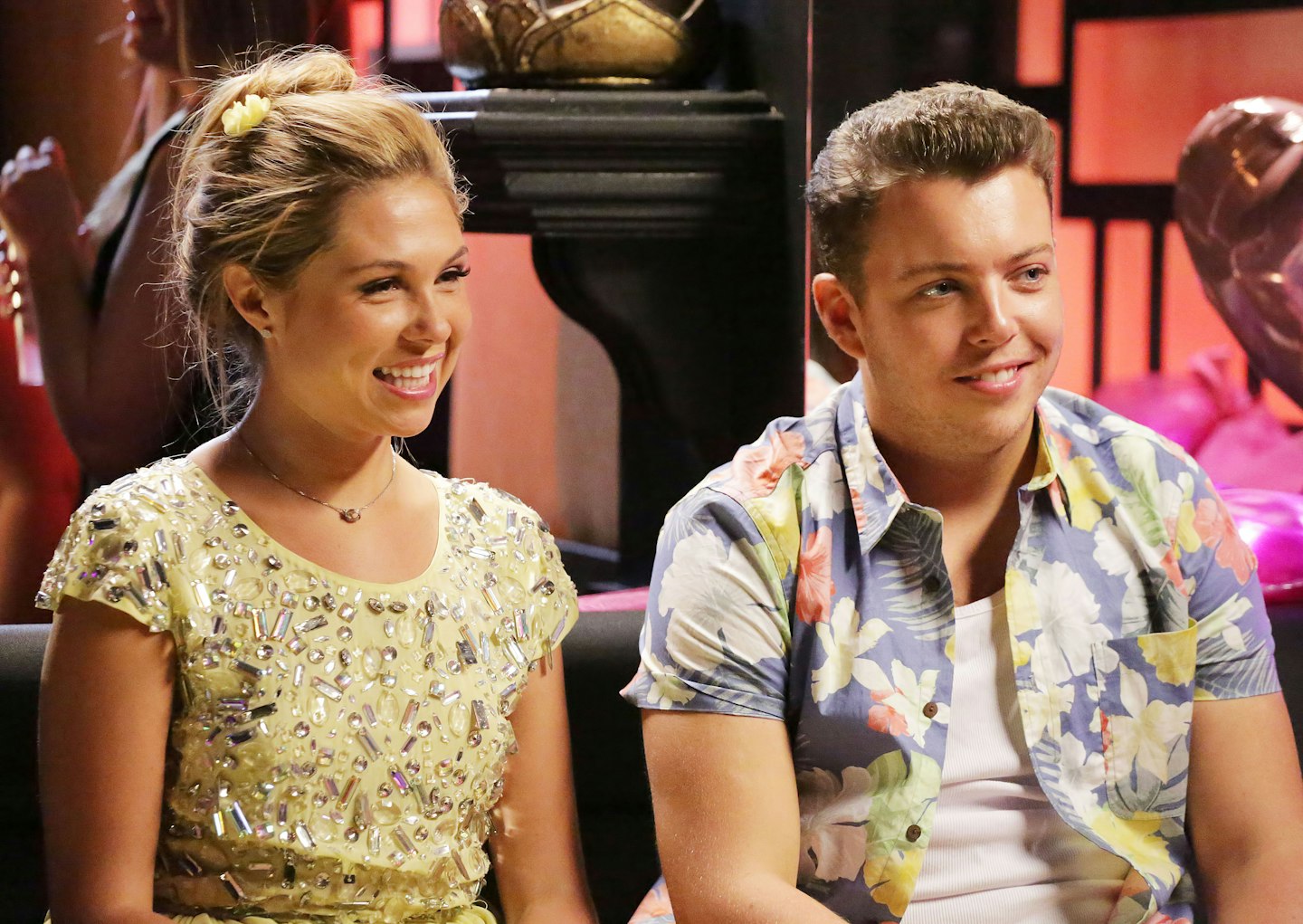 25 of 54
Fran Parman, series 11 - 16
Fran's original romantic interest was Tom Pearce but he stepped aside to allow Diags to woo her. Bad luck. Their relationship was turbulent but apparently not turbulent enough for show producers. Diags stayed, she went.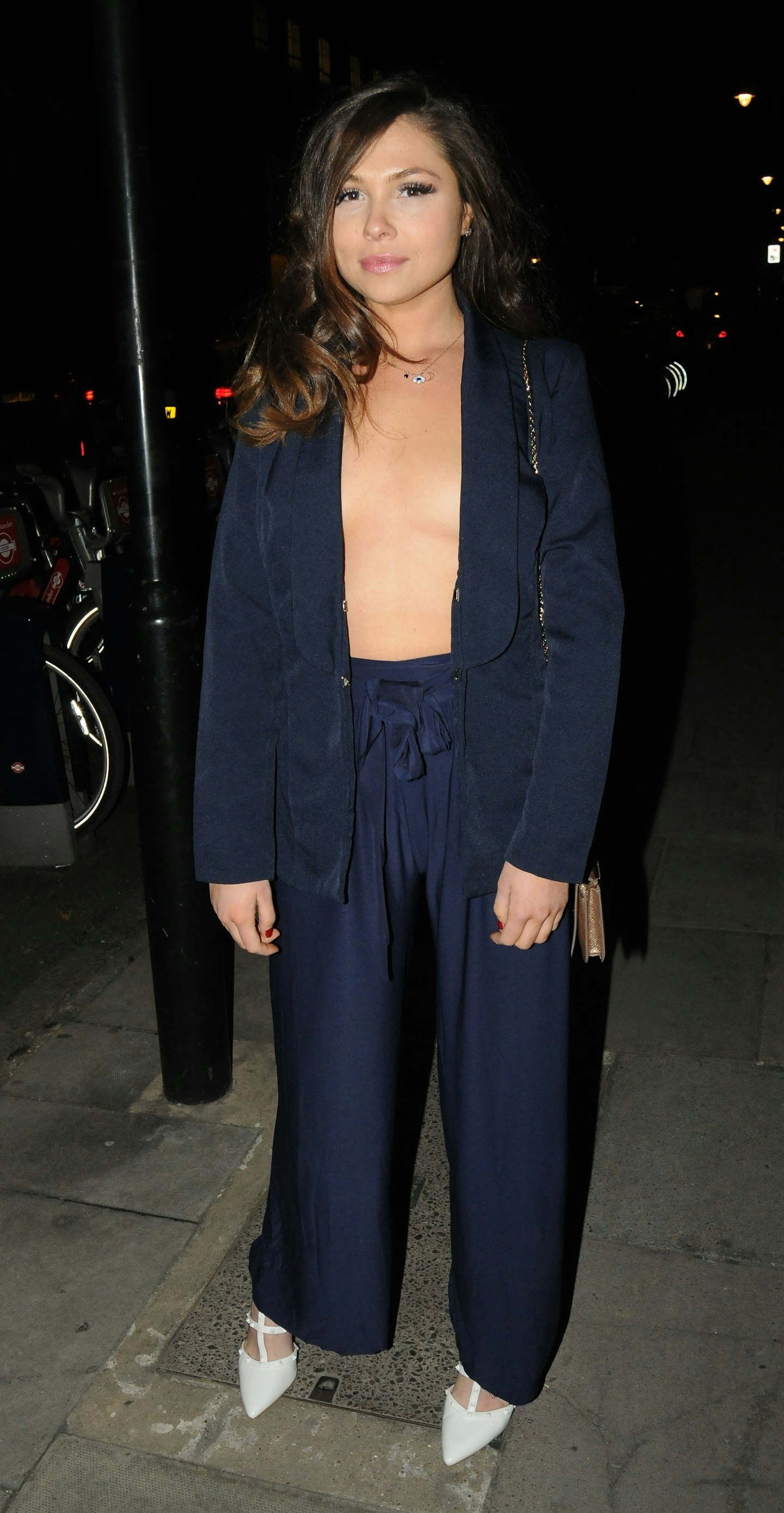 26 of 54
Fran Parman, 2019
Fran and Diags split and she now hangs out in clothing that does not look very practical. The star still enjoys partying and she is often seen out with ex Love Island stars.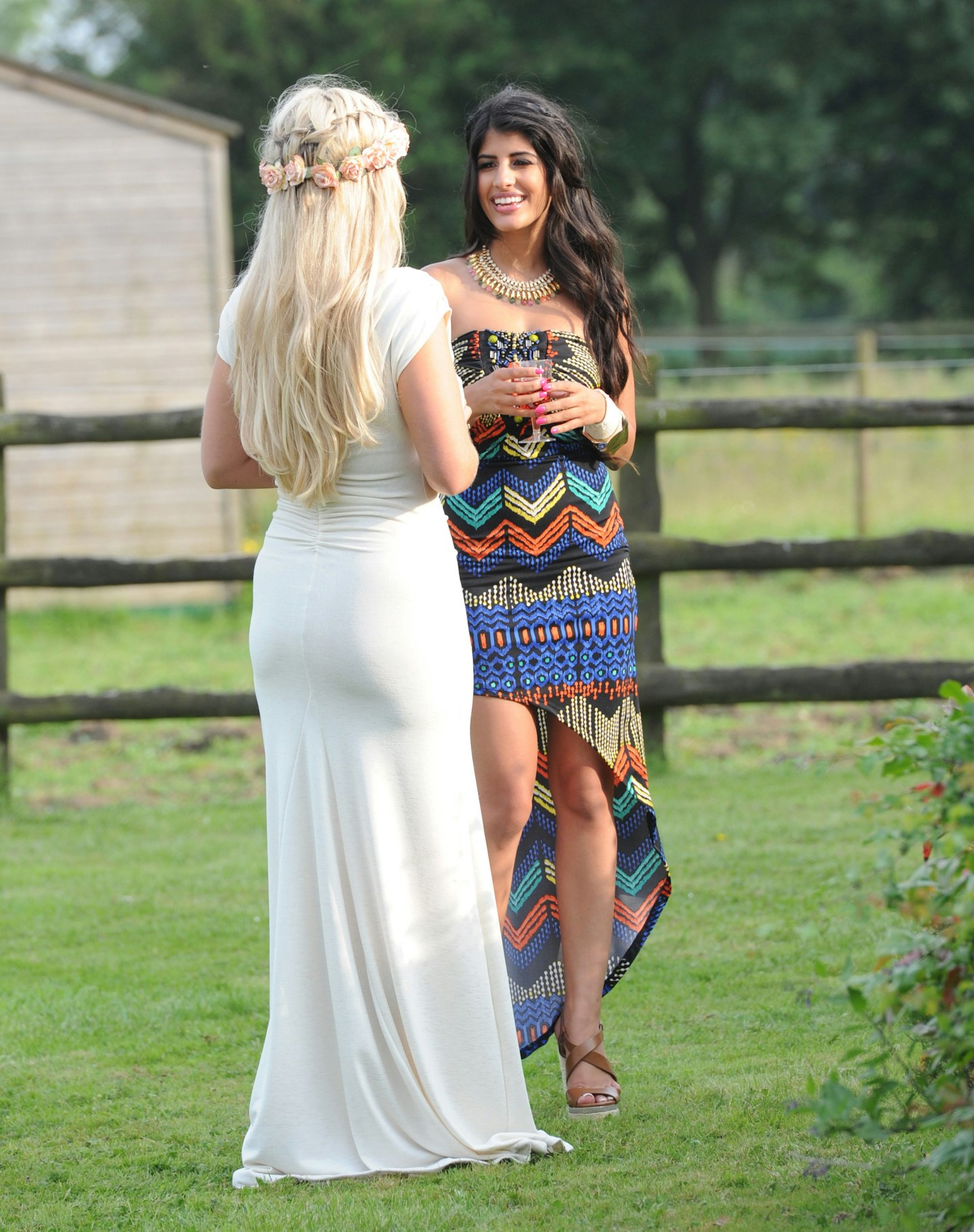 27 of 54
Jasmin Walia, series 1 and 7-17
Jasmin managed eight series until she was given the boot. In 2015 her agent stated: "TOWIE is very storyline dependent and Jasmin did not have much going on that we could show on screen."Ouch. She went on to audition for The X Factor. It did not go well. She also took part in reality show Desi Rascals, that lasted for one series.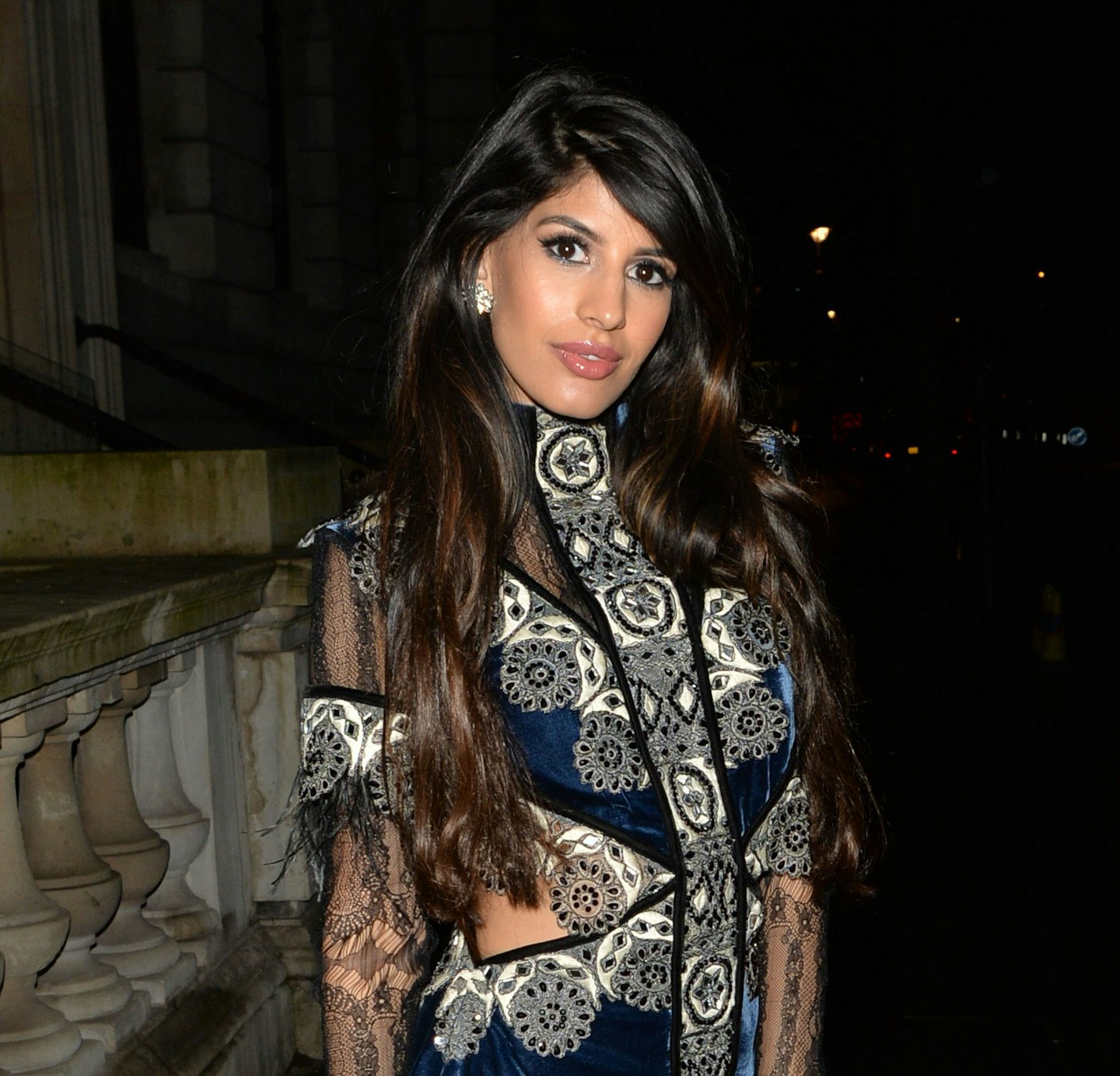 28 of 54
Jasmin Walia, 2019
Jasmin is still being papped, which is more than can be said for some of the other ex-Towie stars.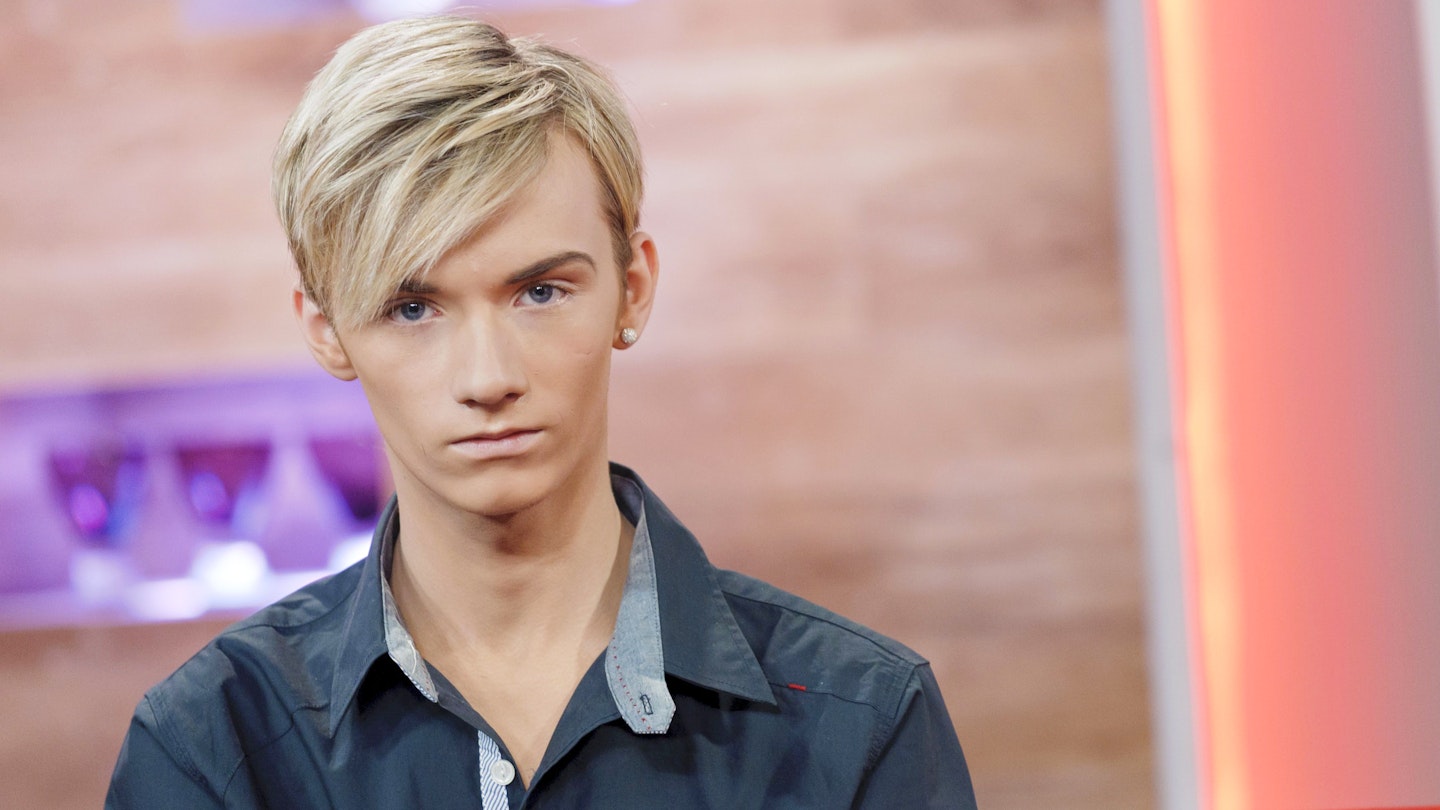 29 of 54
CREDIT: Shutterstock
Harry Derbridge, series 1- 3 and 12
Harry Derbridge was a Towie original and still holds a very special place in our hearts. He made a welcome return to the show as Bobby Norris's love interest but, allegedly, cheated on him.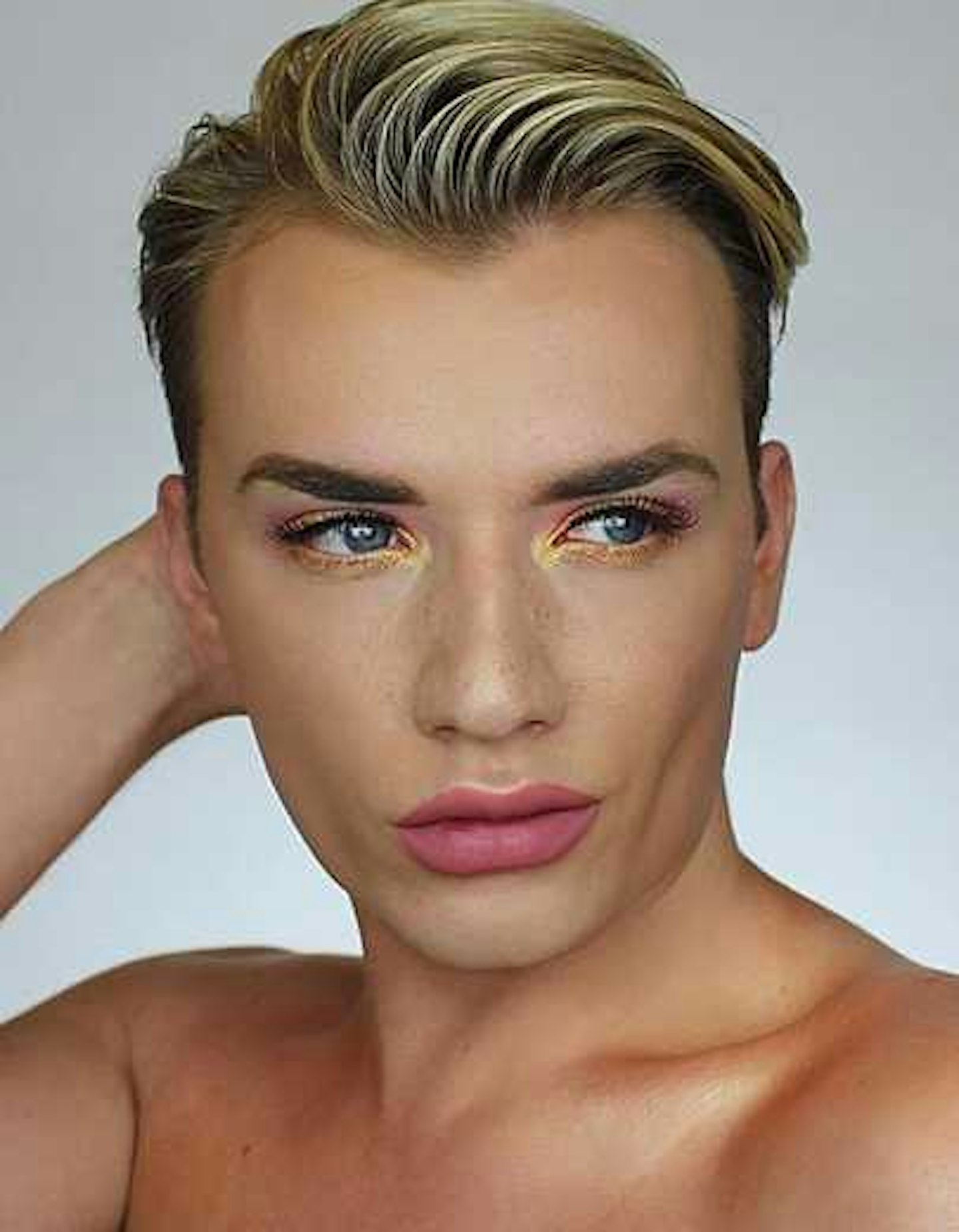 30 of 54
CREDIT: Instagram
Harry Derbridge, 2019
Harry now works it as a make-up artist. Is it us, or does he look like he might have had a little help with lip fillers?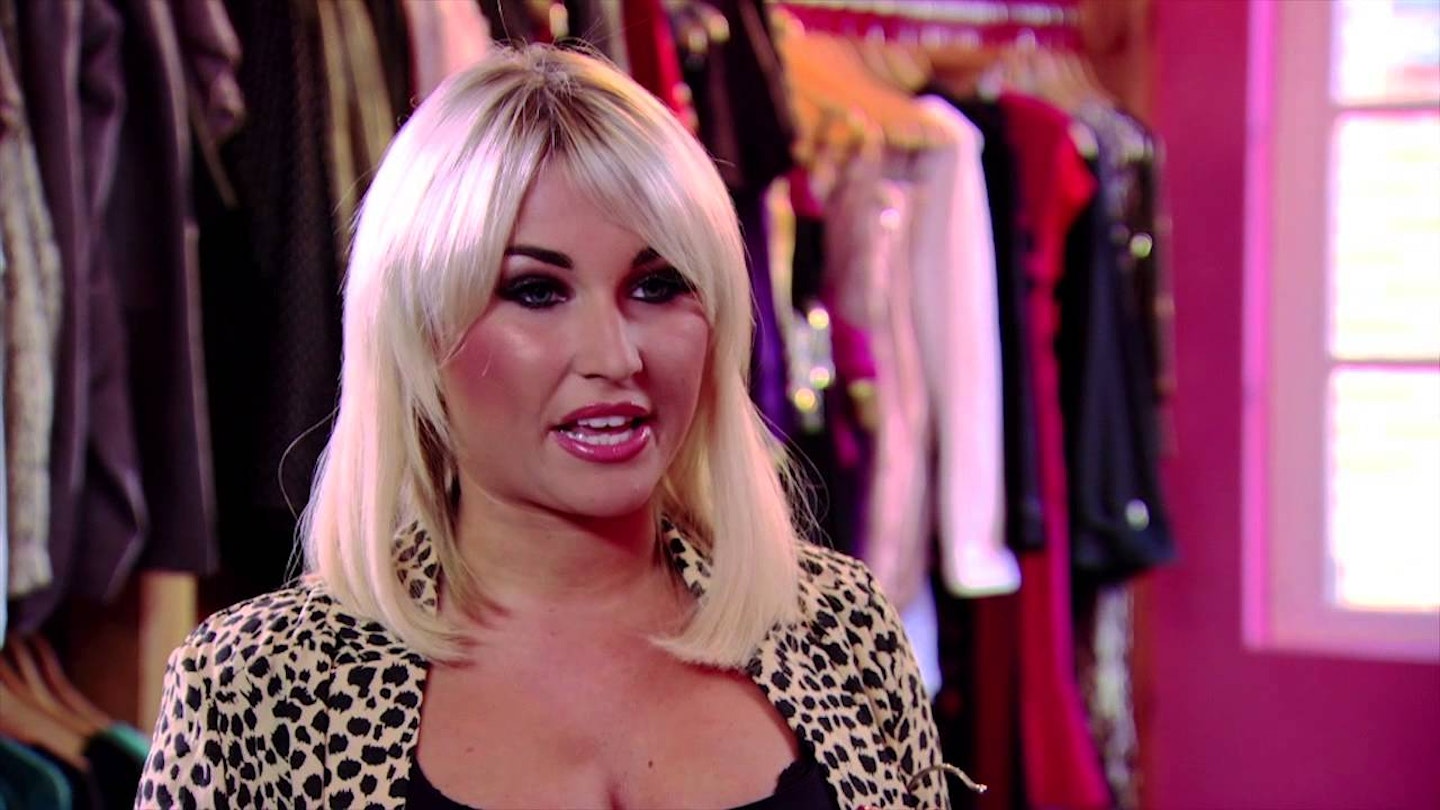 31 of 54
CREDIT: ITV
Billie Faiers, series 2 - 18
Billie followed in her sister's footsteps and joined the TOWIE cast in the second series. The beauty was never involved in any of the love stories on the show, yet was often locked in fiery rows.In 2016, the 29 year old left the reality show after five years to concentrate on her family and other business ventures.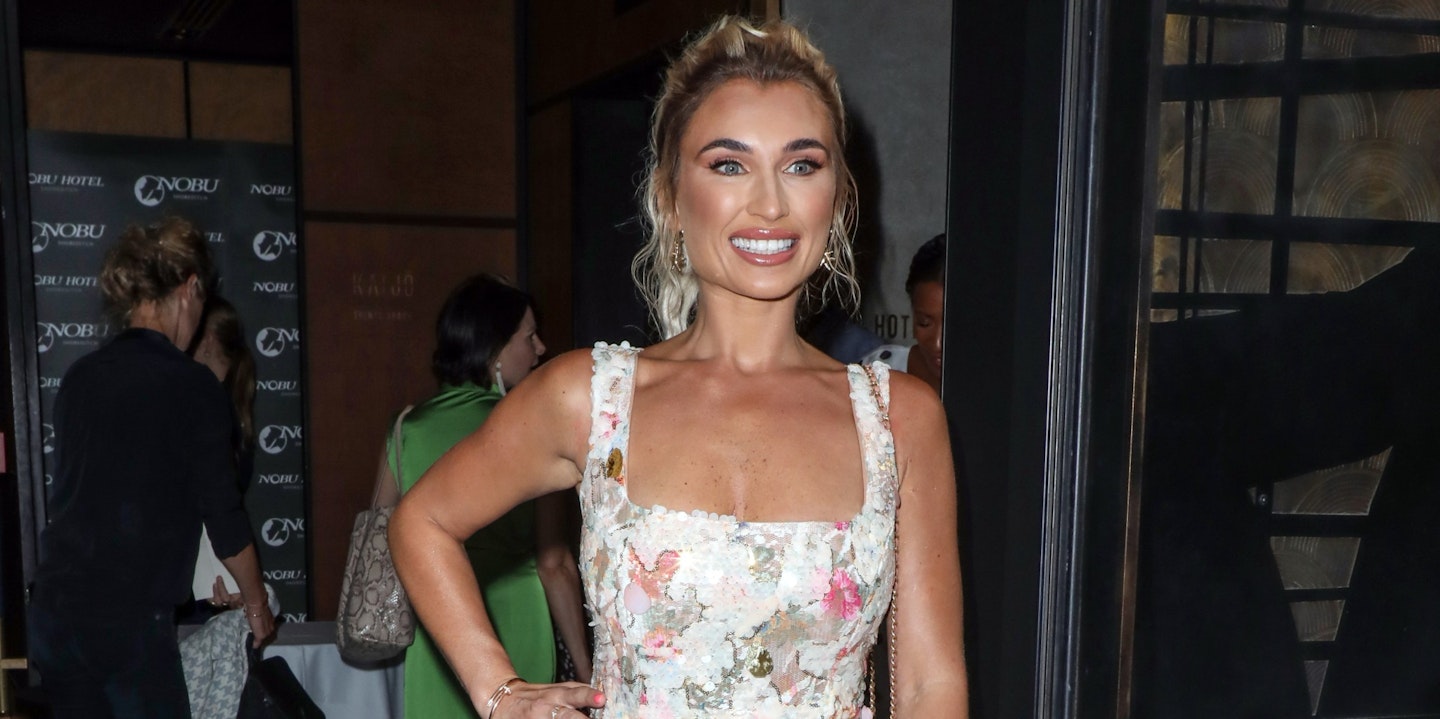 32 of 54
CREDIT: Getty
Billie Faiers, 2019
Billie and her new-hubbie Greg got hitched in March 2019 in a luxurious wedding in the Maldives.They became parents for the first time to Nelly in 2014, followed by their son Arthur born in March 2017. Billie is the director of high-street fashion brand Minnies Boutique and stars in the Mummy Diaries alongside her sister Sam.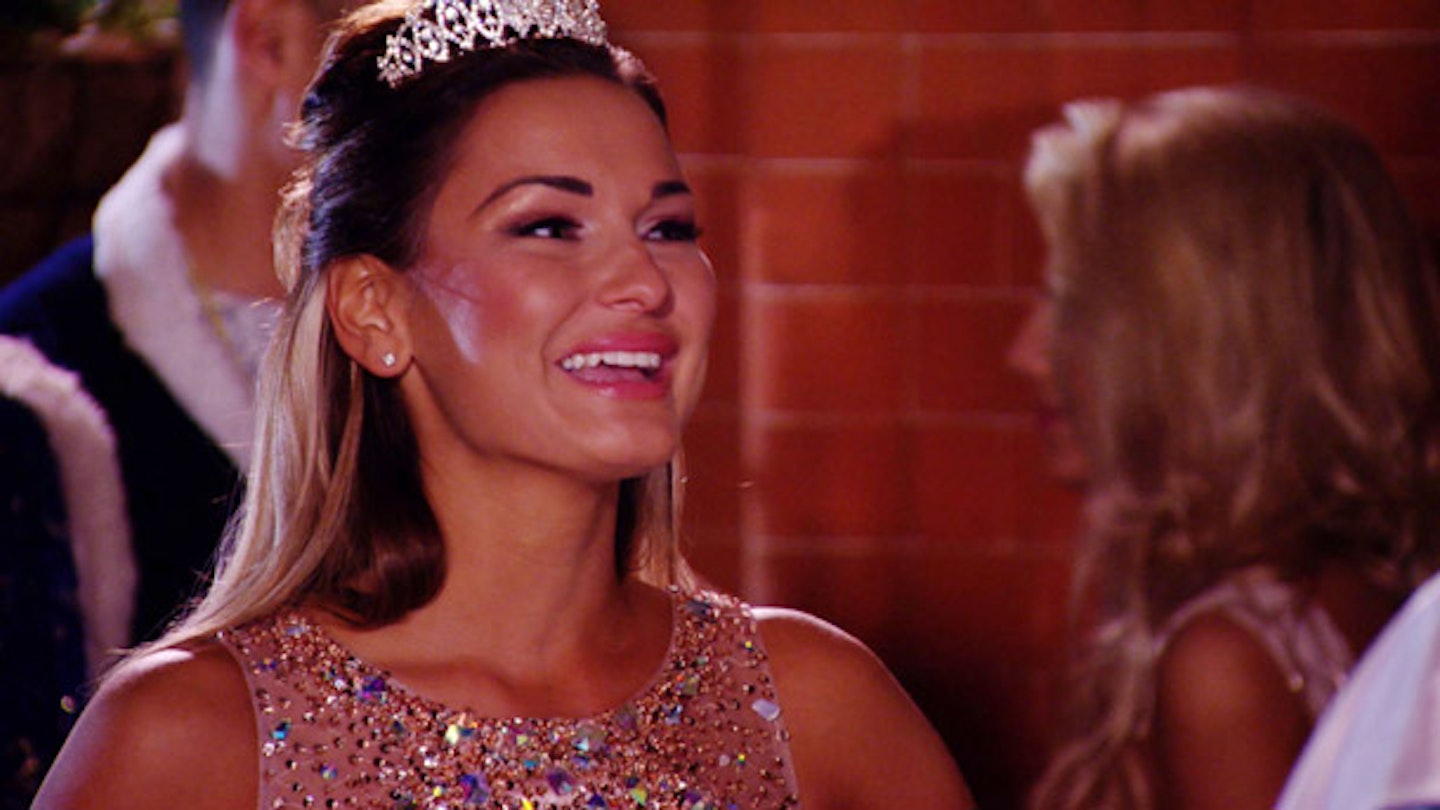 33 of 54
CREDIT: ITV
Sam Faiers, series 1 - 11
Sam appeared in the first episode of The Only Way Is Essex and starred in eleven series of the show. Initially, she was involved with Mark Wright despite him being in an on/off relationship with Lauren Goodger In series 2, Sam started her romance with Joey Essex and they got engaged during series 8. In March 2014, Faiers announced that she would be taking a break from TOWIE after the end of its eleventh series, due to her recent Crohn's disease diagnosis.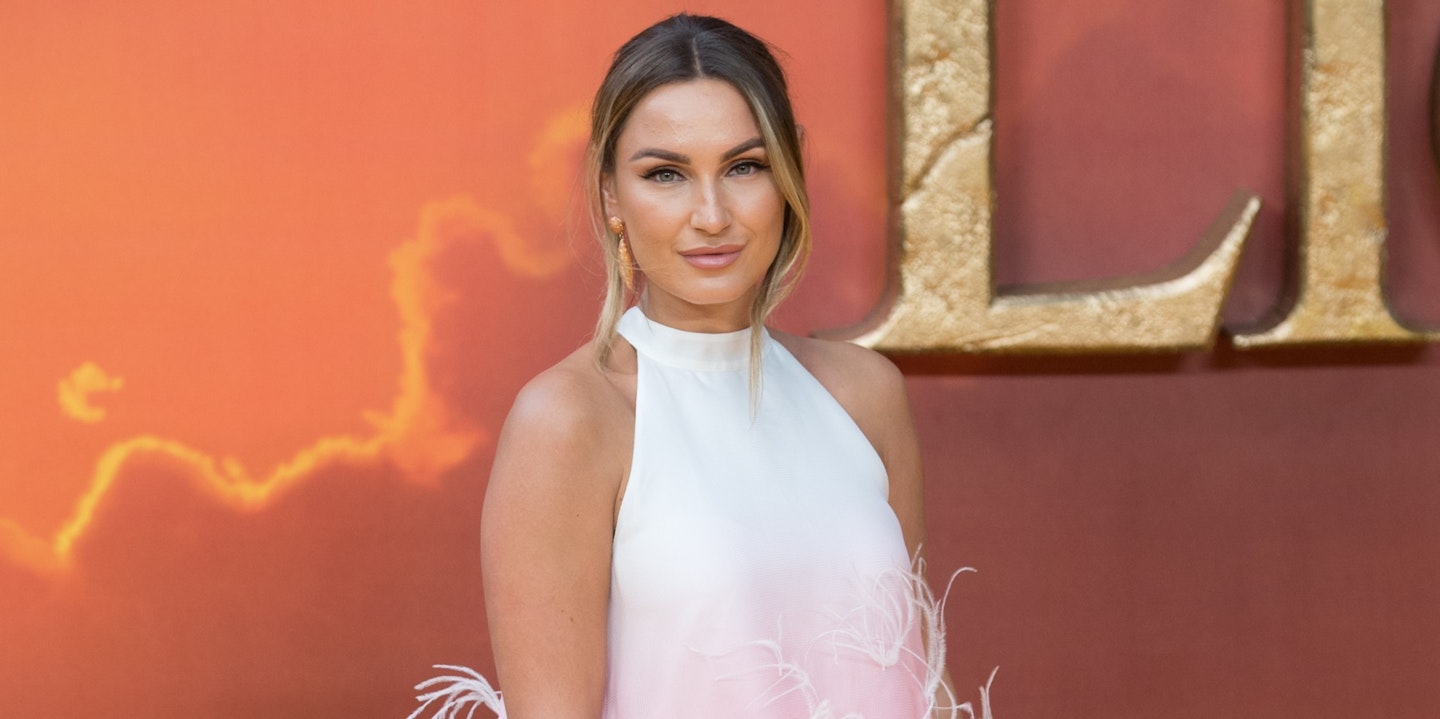 34 of 54
CREDIT: Getty
Sam Faiers, 2019
Sam now stars in her and Billie's spin-off show, The Mummy Diaries on ITVBe. The reality star has children Paul, 4, and Rosie, 2, with her boyfriend Paul Knightley. She runs her own clothing line, All Bits London and lives in Hertfordshire.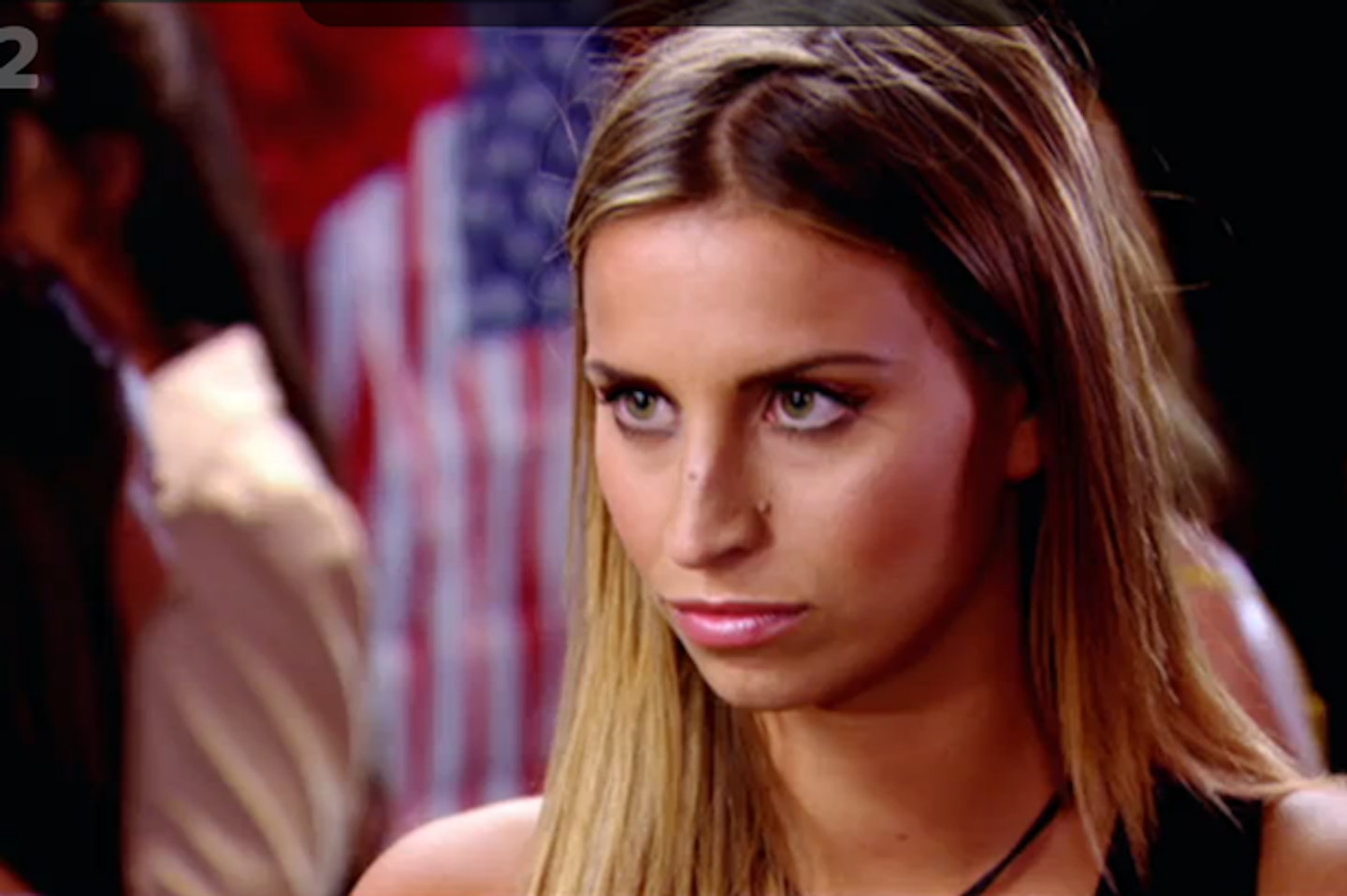 35 of 54
CREDIT: ITV
Ferne McCann, series 9 - 17
Ferne McCann made her debut on series 9 of The Only Way Is Essex in 2013, while on holiday in Marbella. Ferne is best known for her on/off relationship with TOWIE star Charlie Sims (Chloe Sims brother - awks!)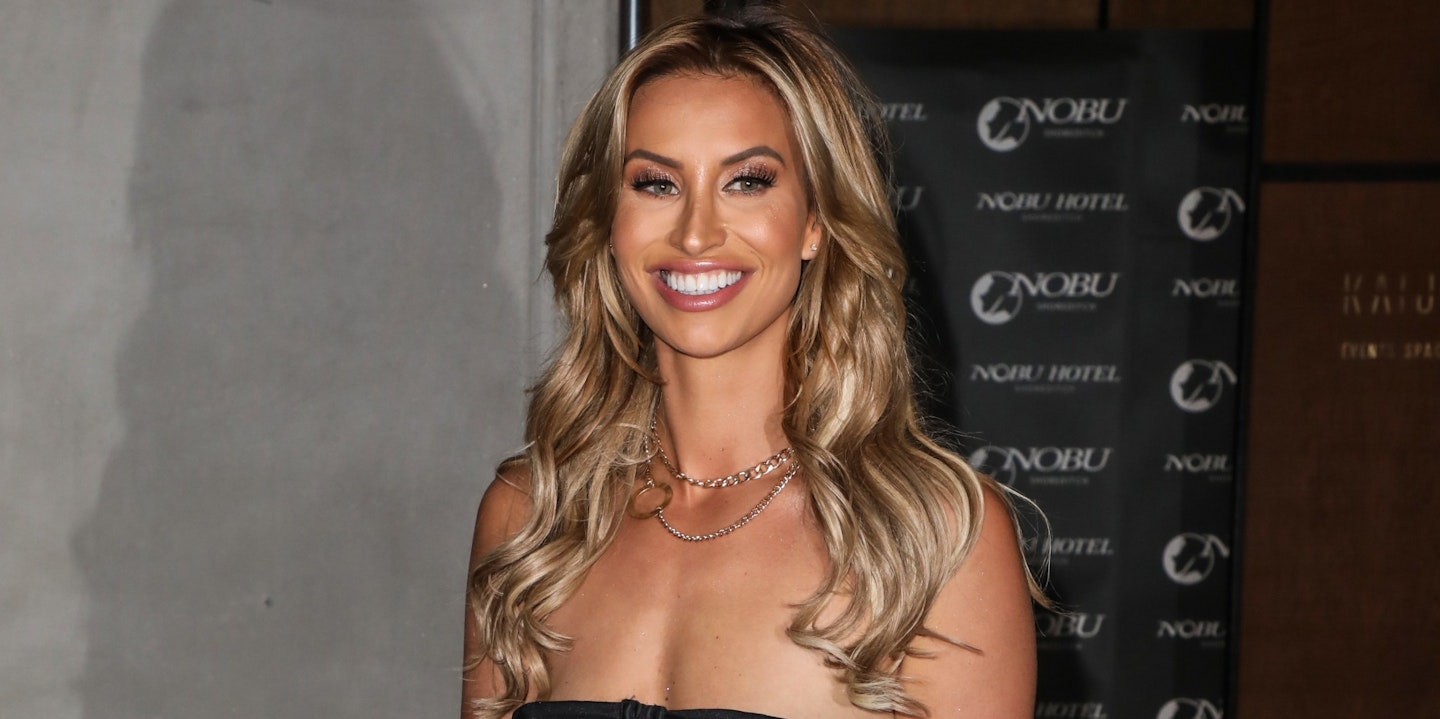 36 of 54
CREDIT: Getty
Ferne McCann, 2019
Ferne came runner up on I'm A Celebrity... Get Me Out Of Here! in 2015, losing out to new bestie Vicky Pattison.Since then she has landed several presenting roles and seemed loved up with her boyfriend Arthur Collins. However, things went sour when Arthur was arrested for throwing acid in a nightclub.She gave birth to baby Sunday in November 2017. Ferne now raises her child alone as a single parent, after calling time on her relationship with Arthur. She stars in her own show, Ferne McCann: First Time Mum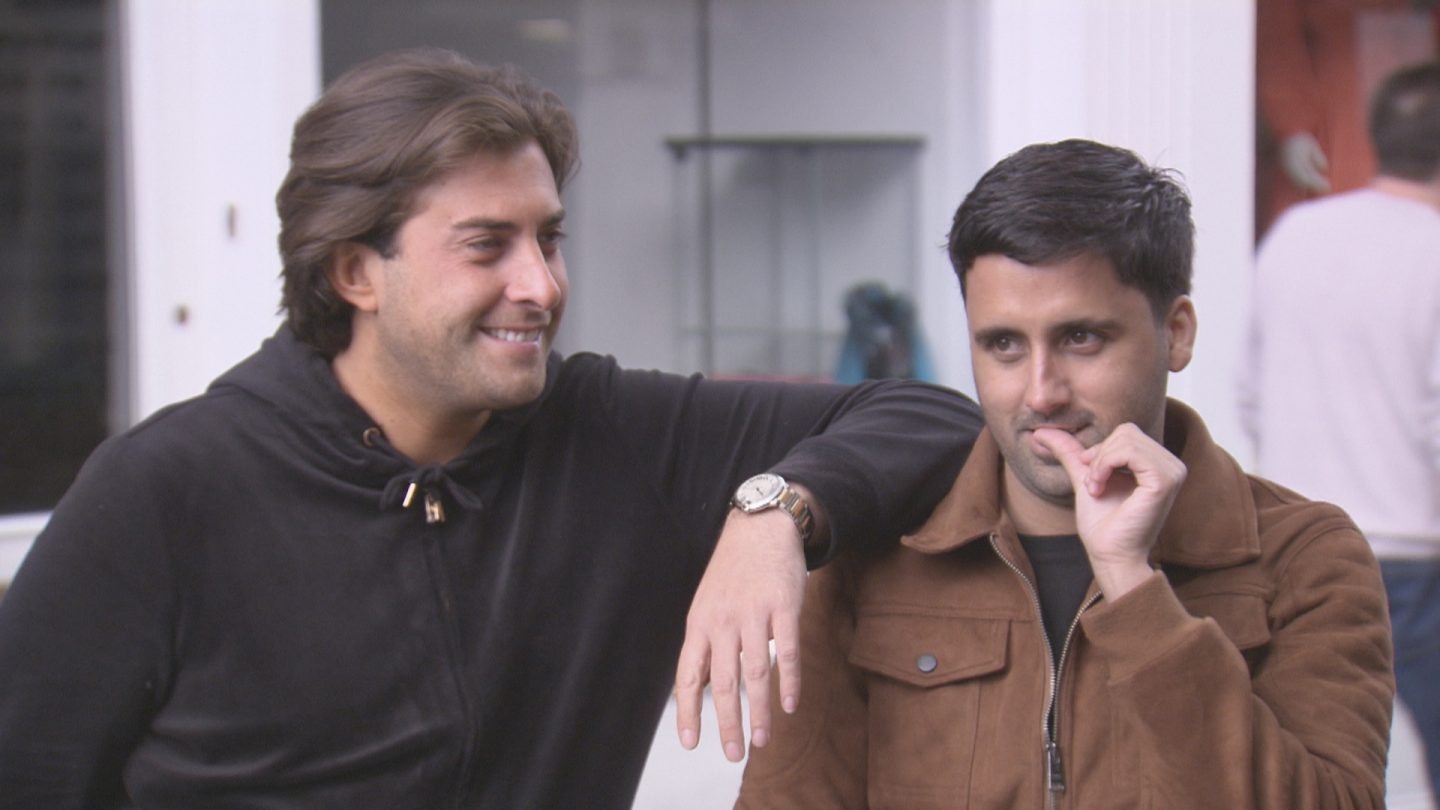 37 of 54
CREDIT: ITV
James 'Arg' Argent, series 1–19 and 21–23
Arg shot to fame on the reality show in 2010 alongside then girlfriend Lydia Bright. After his first split from Lydia, his on-off romance with Gemma Collins first started. ​Between 2013 - 2015 Gemma dated newbie Rami, while Arg got back together with Lydia.In October 2014, Argent was suspended from The Only Way Is Essex after failing a drugs test. He returned to the series, but left in 2018.
38 of 54
CREDIT: GETTY
James 'Arg' Argent, 2019
Despite attempting to mantain his up-and-down body transformation, Arg is still in an on-off relationship with Gemma Collins. He occasionally stars in her new show, Diva Forever.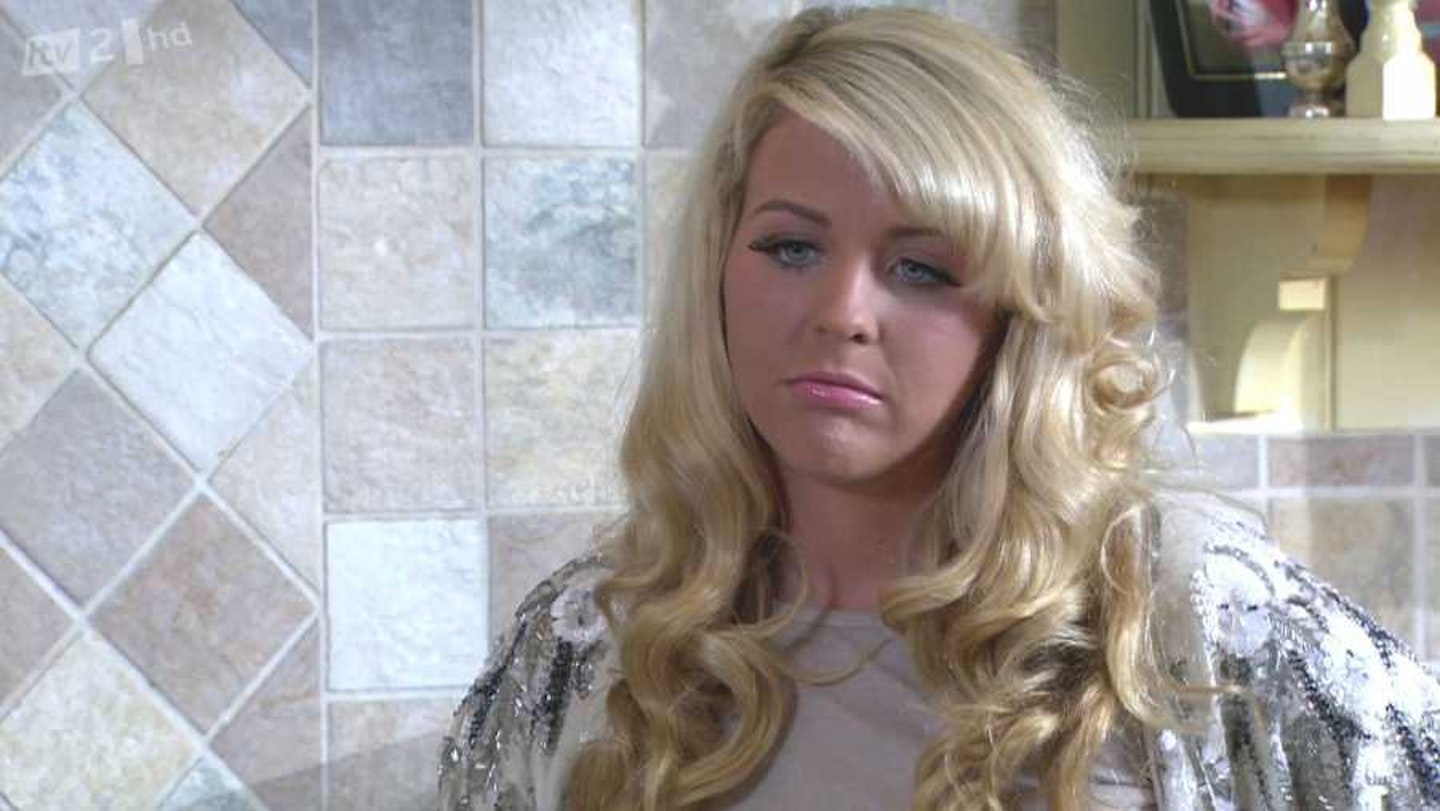 39 of 54
CREDIT: ITV
Lydia Bright, series 1–7, 9, and 11–20
She shot to fame as part of the original cast of Towie in 2010. She became known for her on-off relationship with fellow cast member James 'Arg' Argent.Lydia and Args' relationship pre-dates that of even Towie as the pair have been on and off since they were teenagers, but after his infidelity and drug use, Lydia called it quits.
40 of 54
CREDIT: GETTY
Lydia Bright, 2019
In August, Lydia made the announcement that she's expecting a child. This will be Lydia's first child, which she conceived during her relationship with Lee Cronin. The two, however, are no longer together.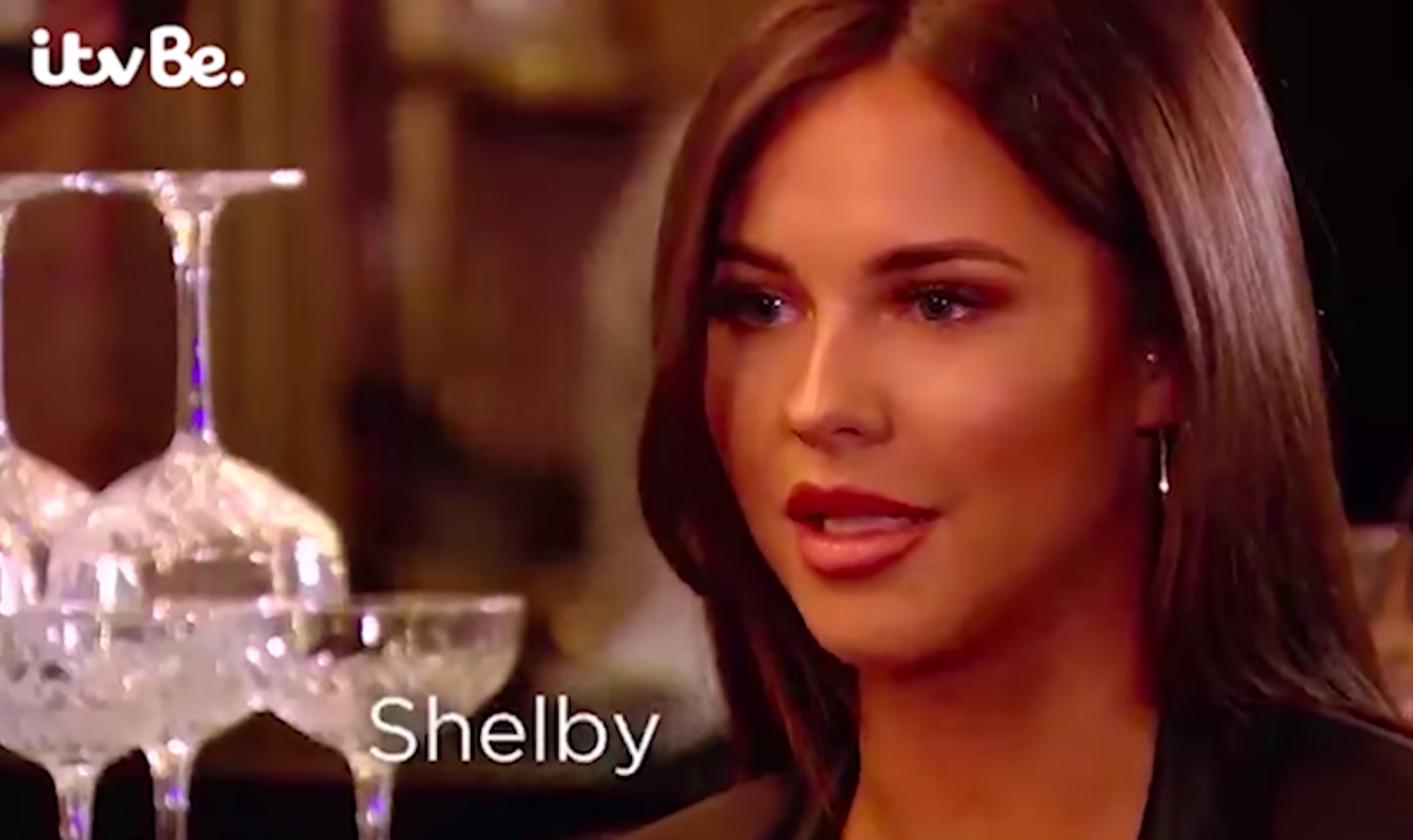 41 of 54
CREDIT: ITVBe
Shelby Tribble, series 22-25
Shelby didn't have the easiest time on TOWIE; she was left heartbroken after Pete Wicks did the dirty on her, she fell out with Sam Mucklow and then had an epic fall out with BFFs Clelia Theodorou and Olivia Attwood.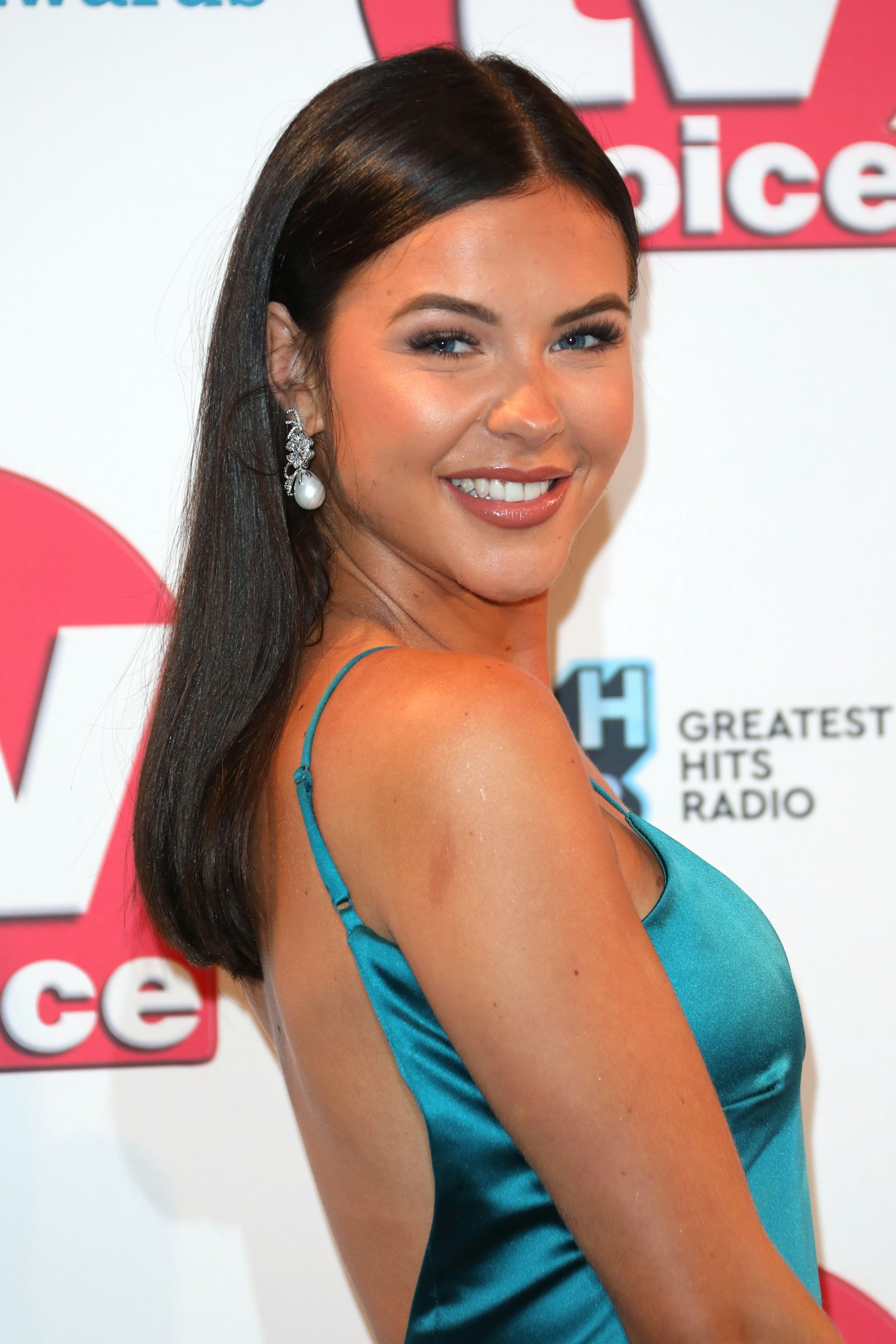 42 of 54
CREDIT: Getty
Shelby Tribble, 2019
After reuniting with Sam and falling out with her BFFs, Shelby decided to leave the show with her boyfriend. In May 2020, she announced she's pregnant with her first child.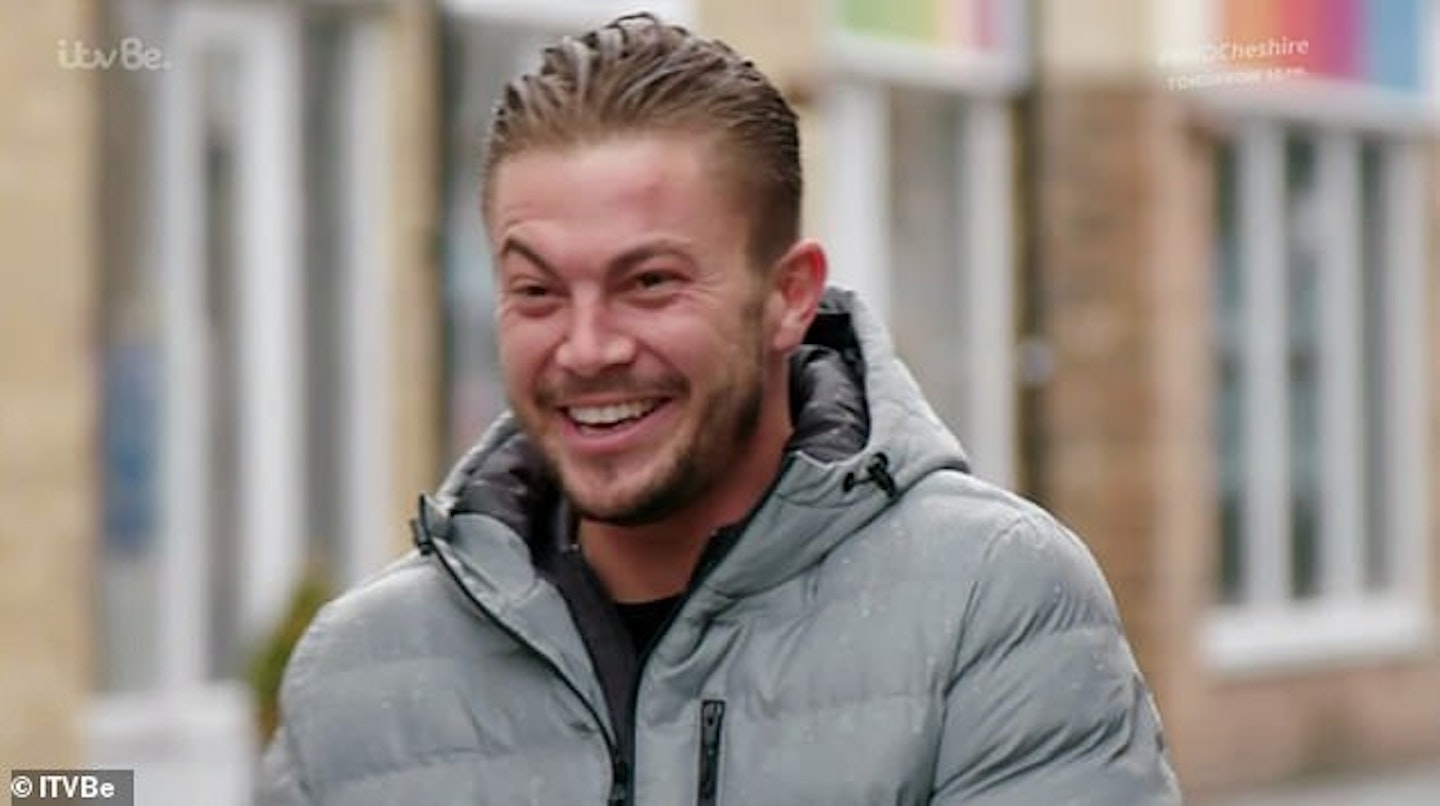 43 of 54
CREDIT: Getty Images
Sam Mucklow, series 23-25
Billi Mucklow's brother Sam joined TOWIE and despite his rocky friendship turned relationship with Shelby, they managed to make things work and in 2019 he revealed he was quitting the show to focus on his "fairytale" relationship.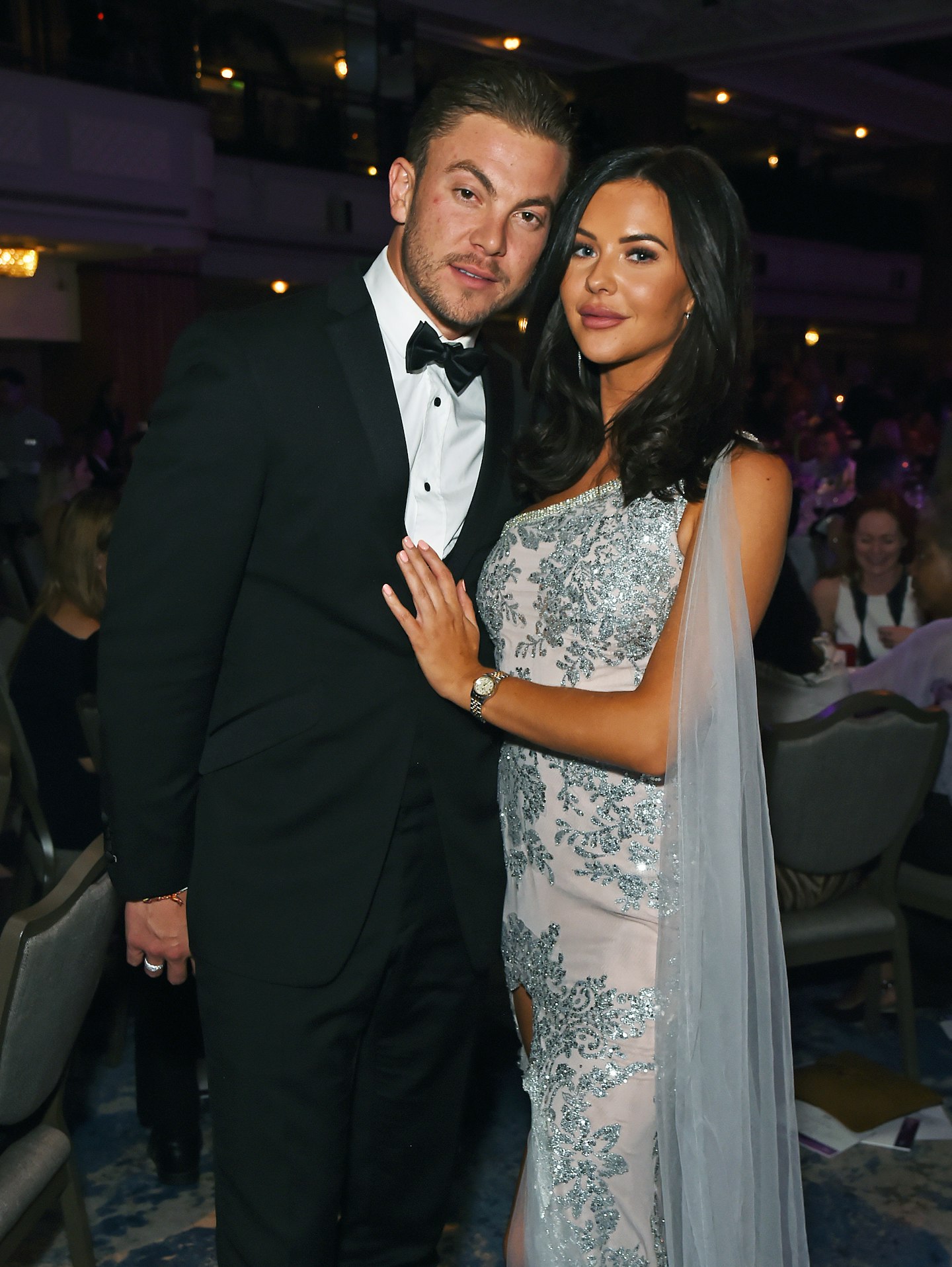 44 of 54
CREDIT: Getty Images
Sam Mucklow, 2019
Months after quitting TOWIE in favour of his relationship, Sam and his girlfriend announced they're expecting their first child together.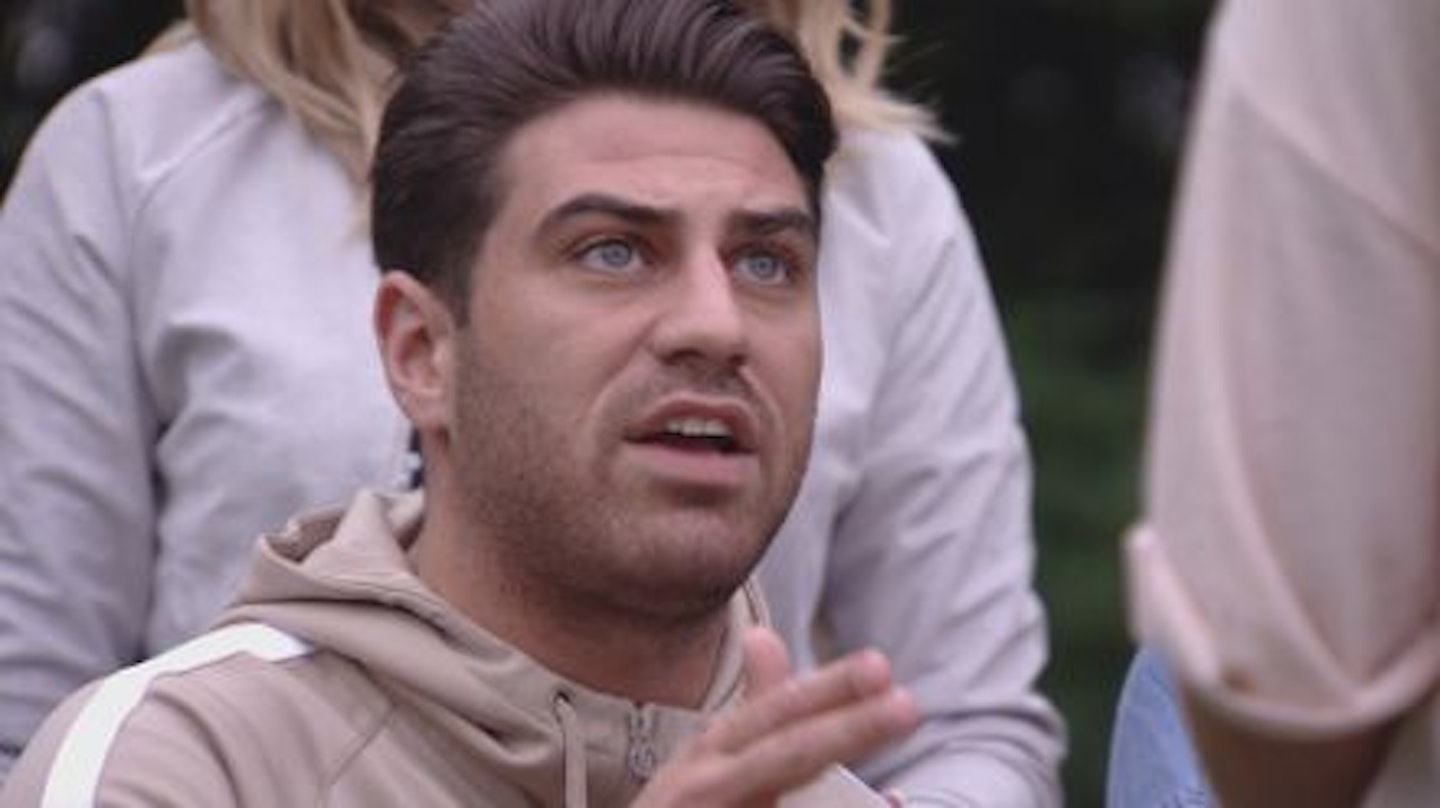 45 of 54
CREDIT: ITV
Jon Clark, series 17-23
Following his stint on Love Island, Jon Clark joined the cast of TOWIE and had a row with Kate Wright, dated Lauren Pope and pretty much kicked off with the majority of the cast.
46 of 54
CREDIT: Getty Imags
Jon Clark, 2018
Jon was reportedly 'suspended' from the ITVBe show after he allegedly assaulted Diags. He has pretty much remained out of the spotlight since.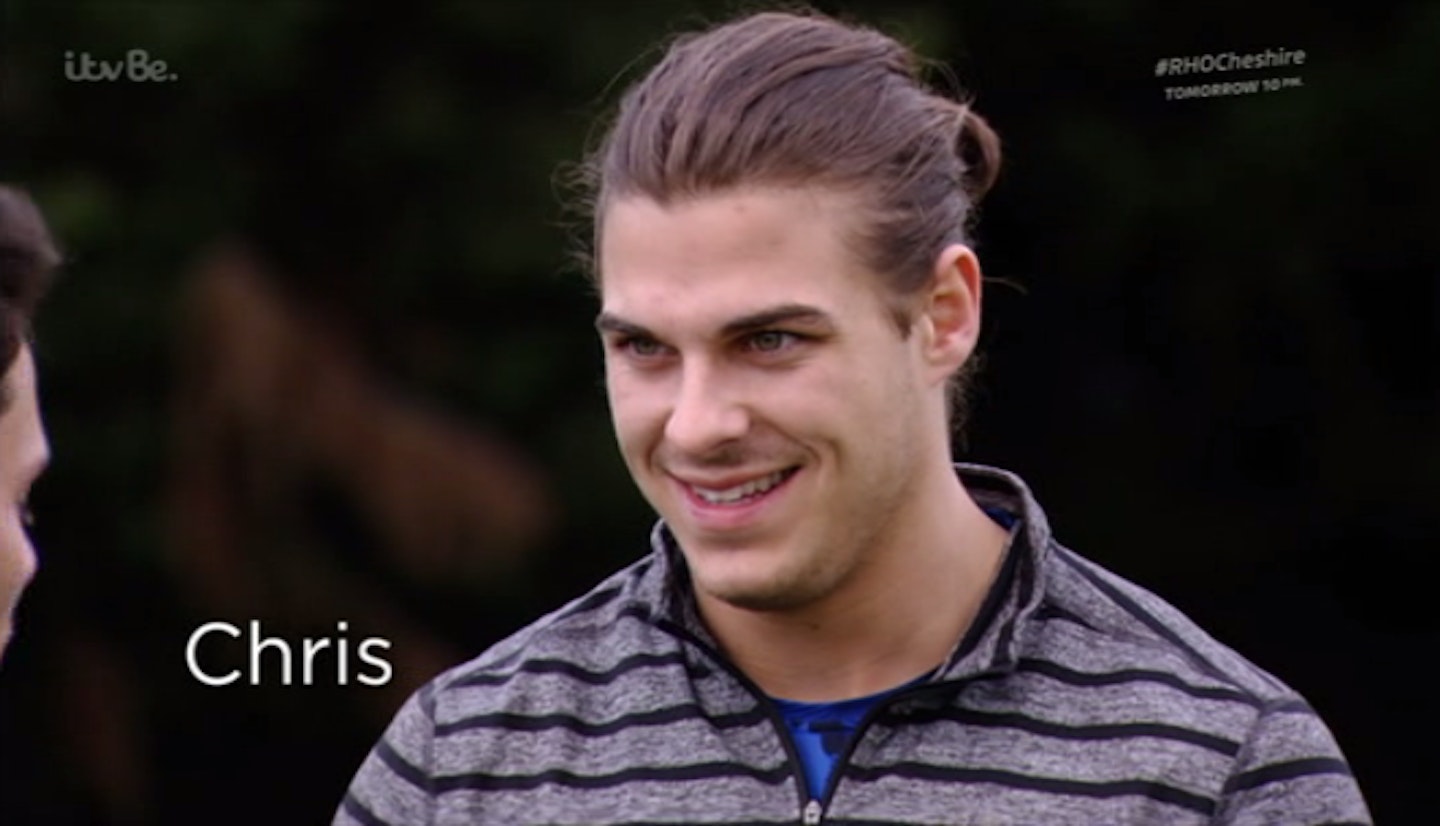 47 of 54
CREDIT: ITV
Chris Clark, series 17-23
Chris Clark joined TOWIE and started dating Amber Dowding but they split and he went on to date Jesy Nelson. He then got back with Amber and they were both axed from the show.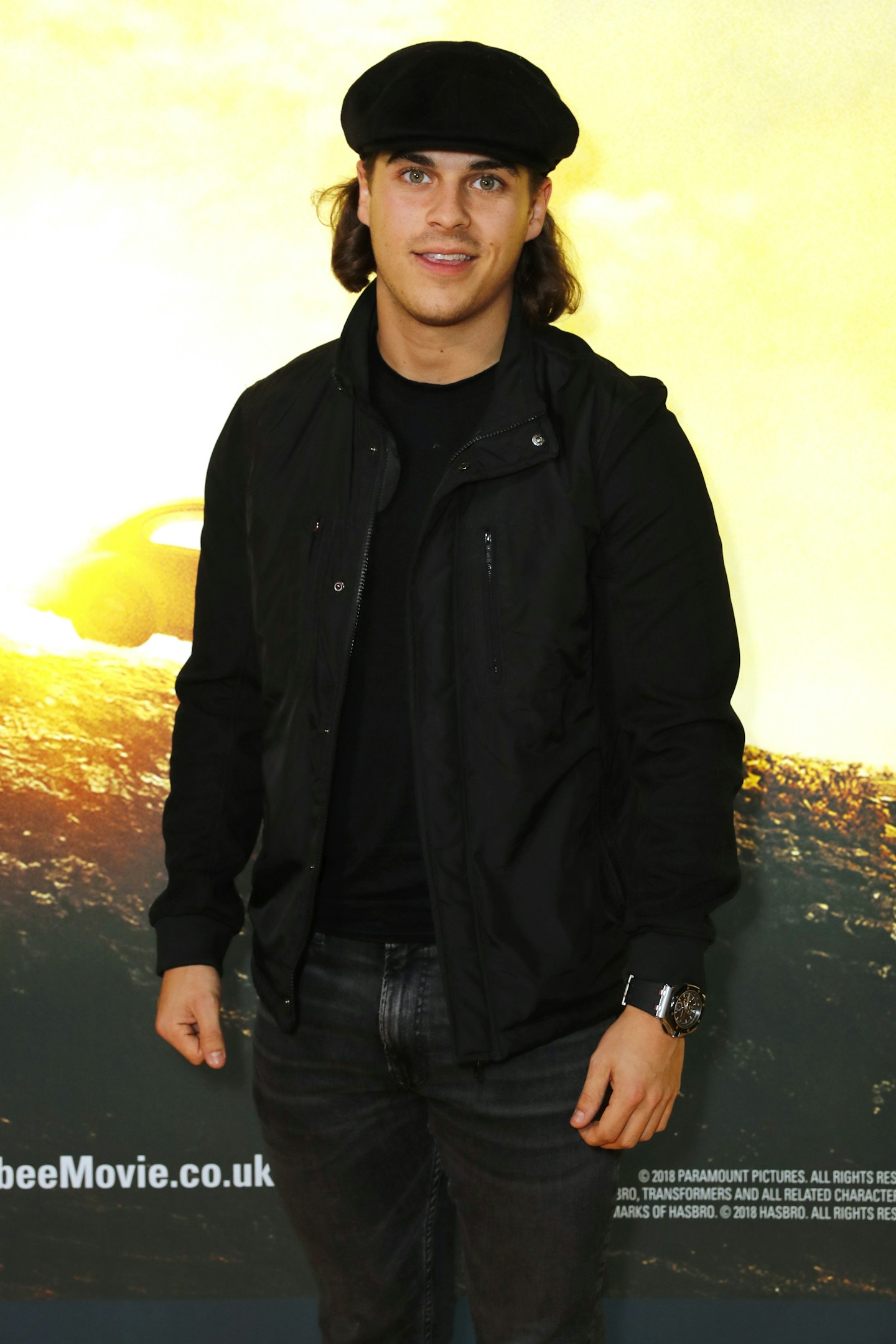 48 of 54
CREDIT: Getty Images
Chris Clark now
Following his split from Amber, Chris returned to the show but left again shortly after. He also fell out with BFF Myles Barnett. And judging by his Instagram account he appears to travel a lot - lucky.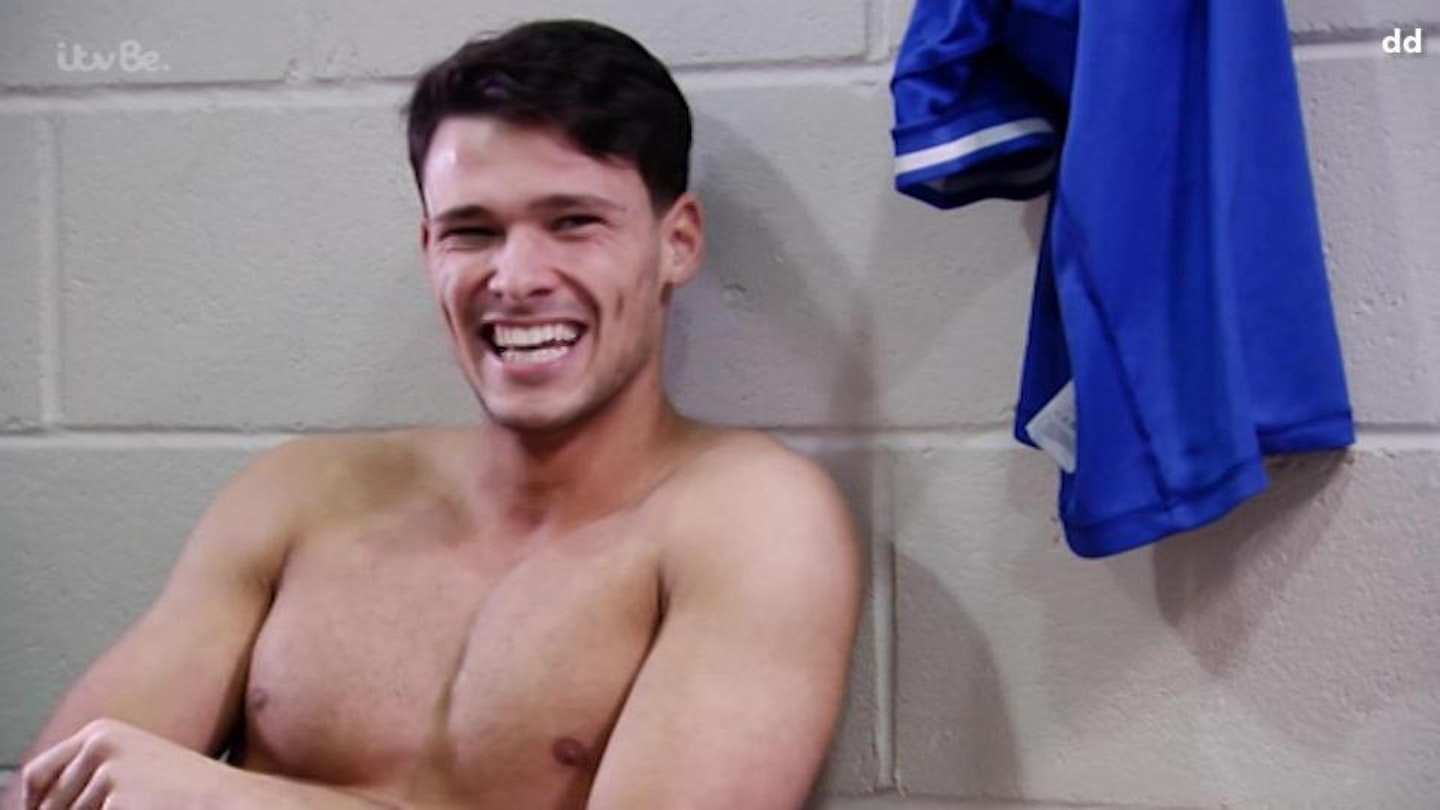 49 of 54
CREDIT: ITV
Myles Barnett, series 20-23
Myles joined the reality show because he was dating Courtney Green. However their relationship was very rocky and during one row he called her a "dirty dog" and a "sl-g". After he split from Courtney he then moved on with Kady McDermott however after one series together they were axed.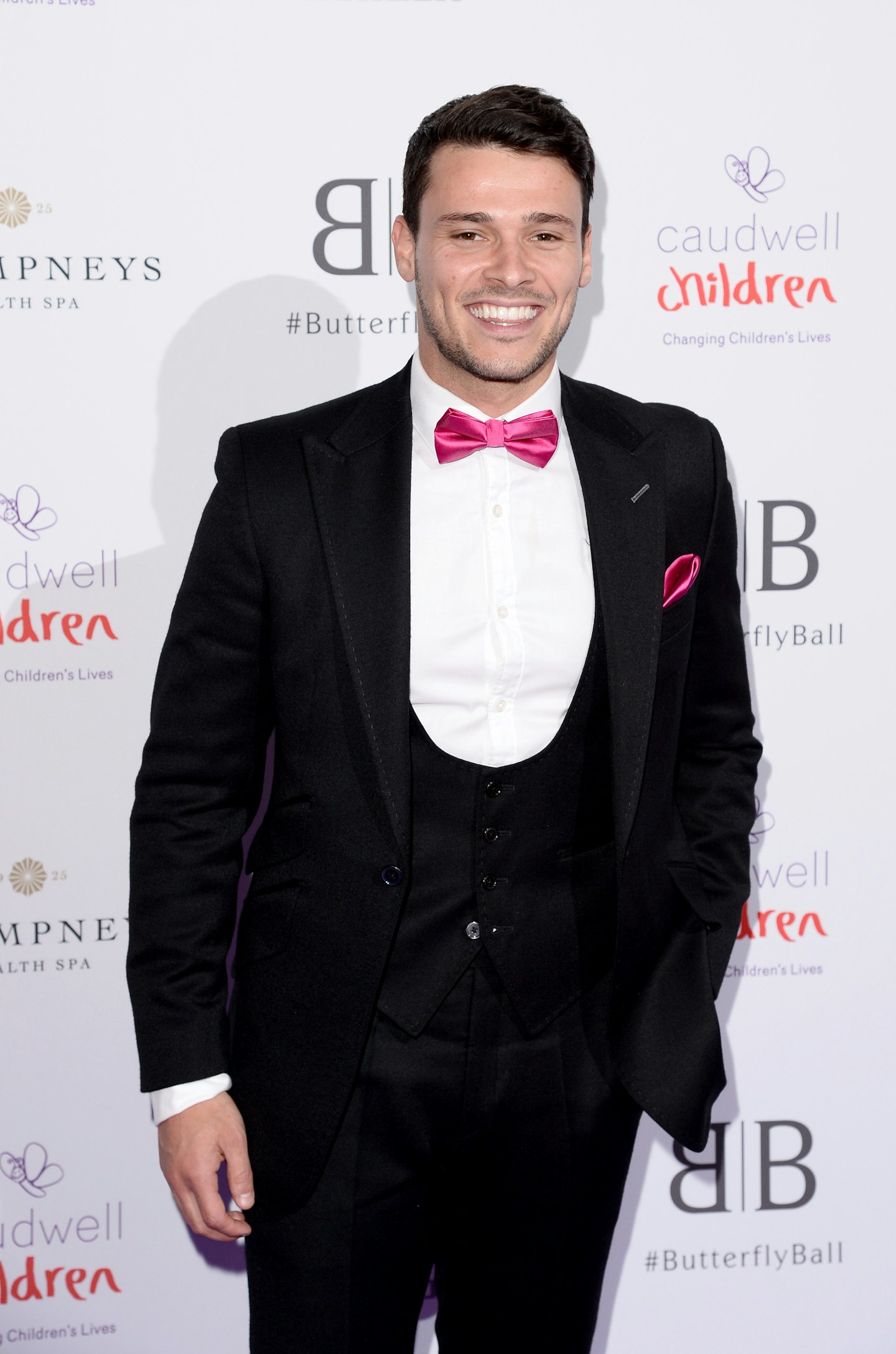 50 of 54
CREDIT: Getty Images
Myles Barnett, 2019
Myles announced that he was leaving the ITVBe show to focus on his relationship and career before adding he would share his life on social media "instead of it being in the hands of tv editors who are strangers to me". However it appears that he's since split from Kady despite buying a house with her.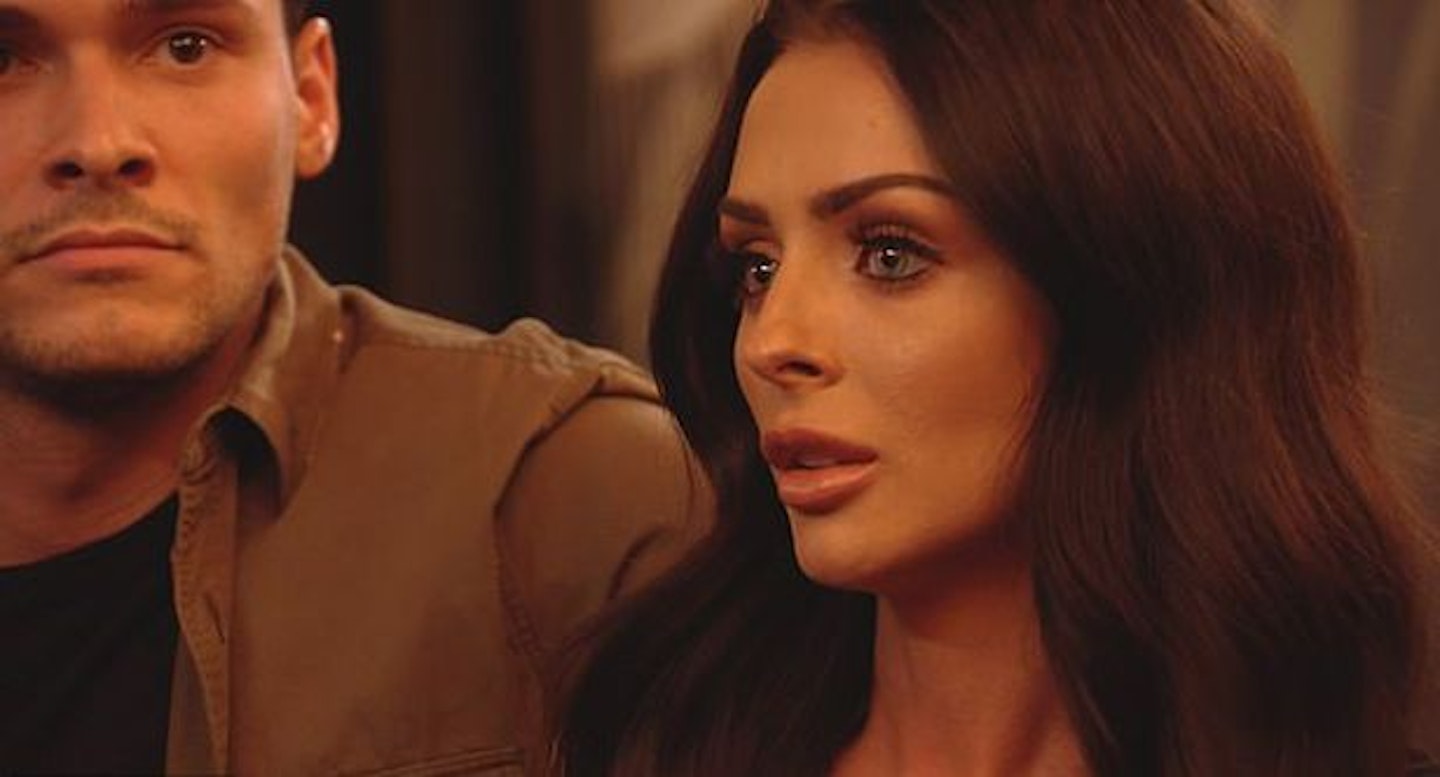 51 of 54
CREDIT: ITV
Kady McDermott, series 23
Kady joined TOWIE during series 23 and caused quite a stir among Myles' ex-girlfriend Courtney Green and her pals. She only lasted one series but ended her stint with an explosive row with Amber Turner.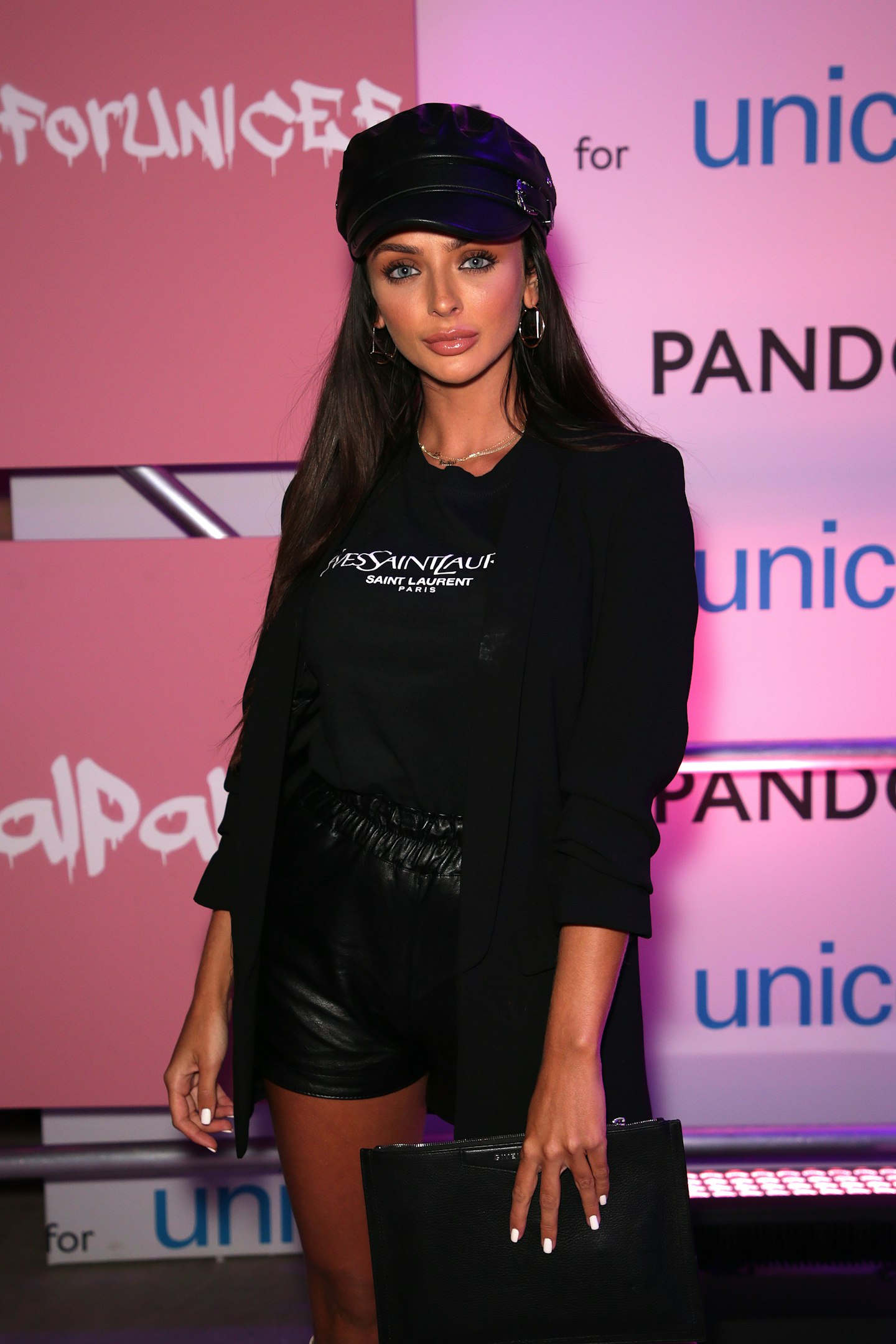 52 of 54
CREDIT: Getty Images
Kady McDermott, 2020
Kady may have split from Myles Barnett since their time on TOWIE but she's an influencer, a house owner and a TikTok star.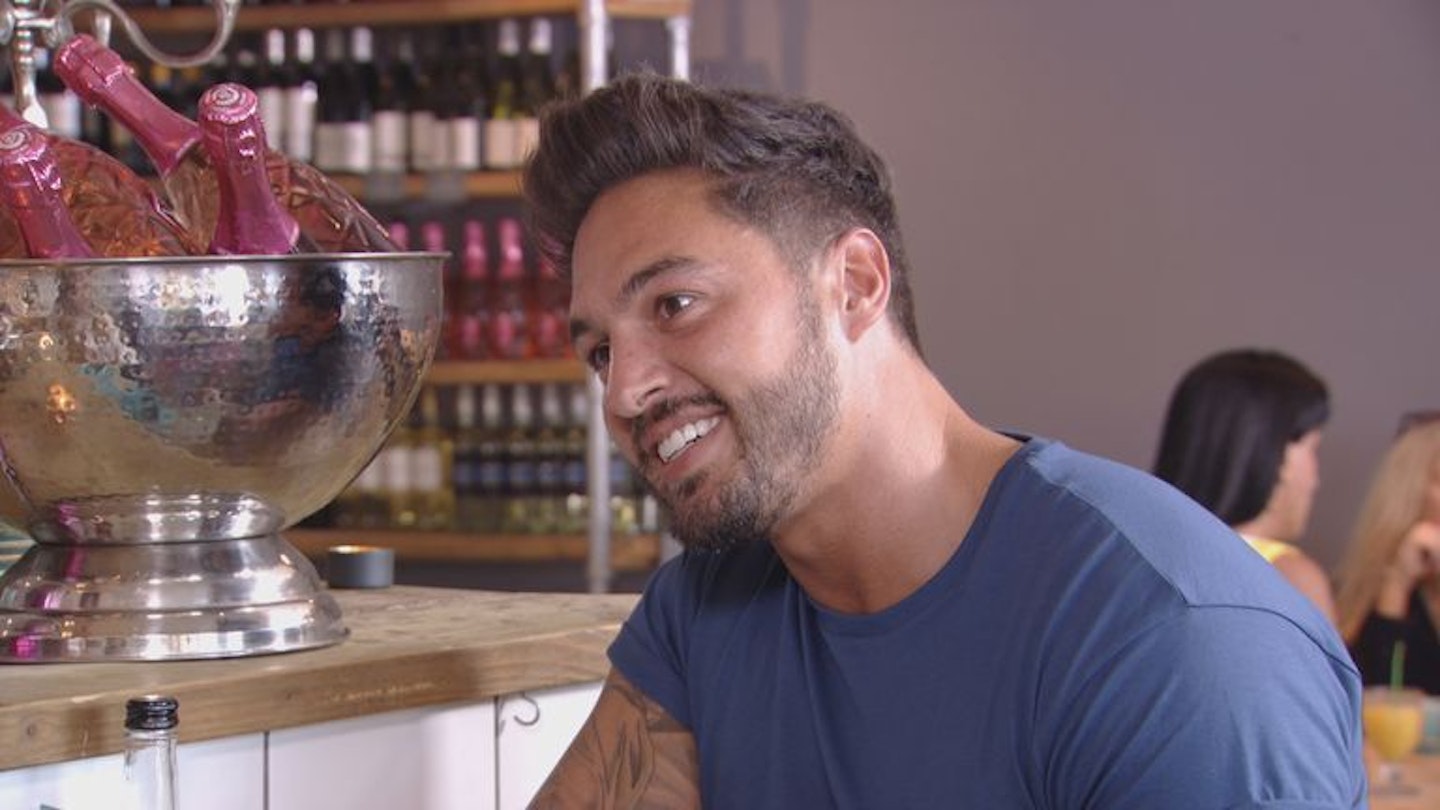 53 of 54
CREDIT: ITV
Mario Falcone, series 3-21 (on/off)
Mario first joined TOWIE during series 3 and went on to date and get engaged to Lucy Mecklenburgh. They then split and he was an on/off the show but decided to leave in 2018 because "it just wasn't for me anymore."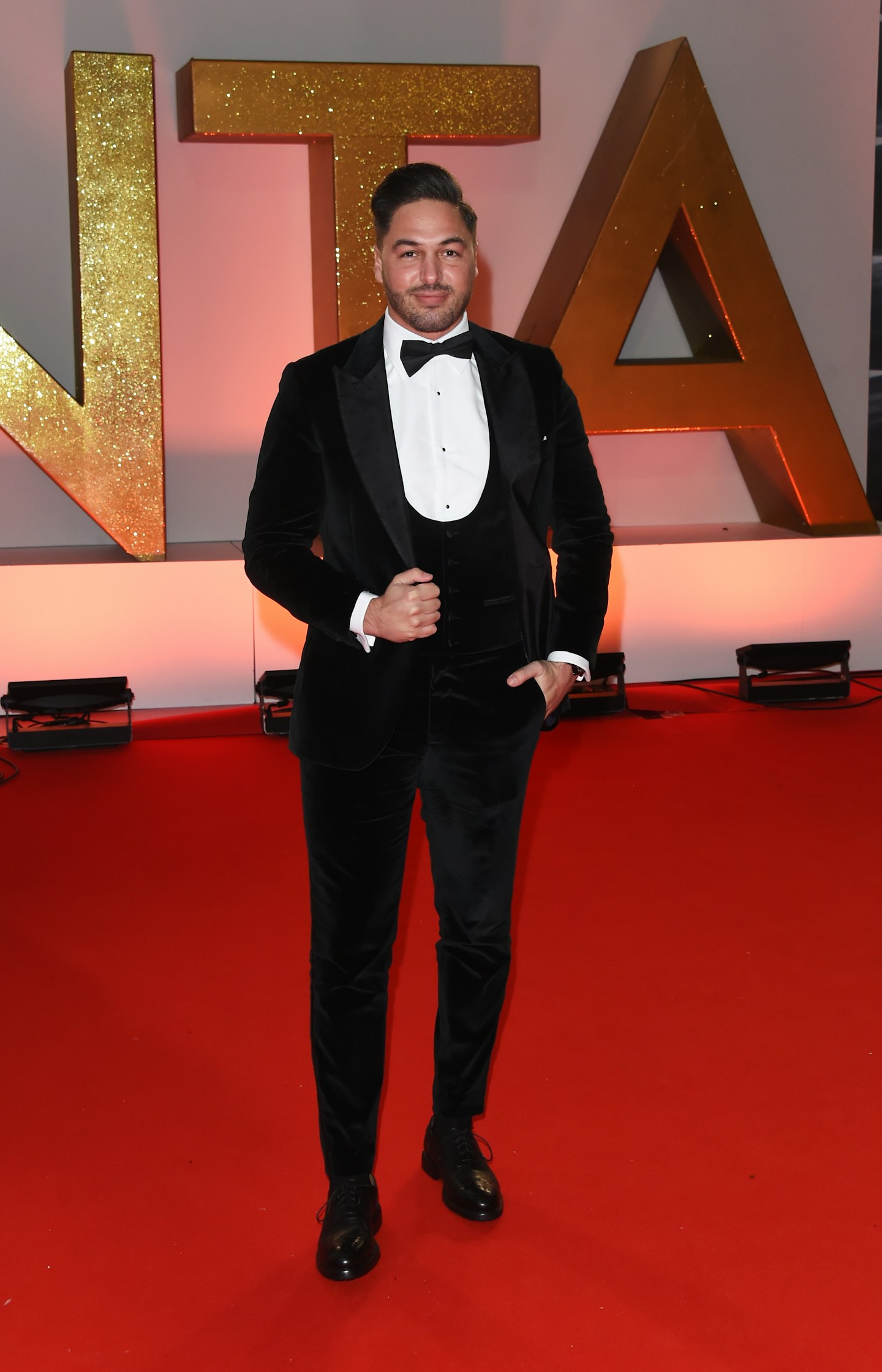 54 of 54
CREDIT: Getty Images
Mario Falcone, 2019
Following his time on the show Mario and his partner Becky Miesner got engaged and welcomed their son Parker into the world.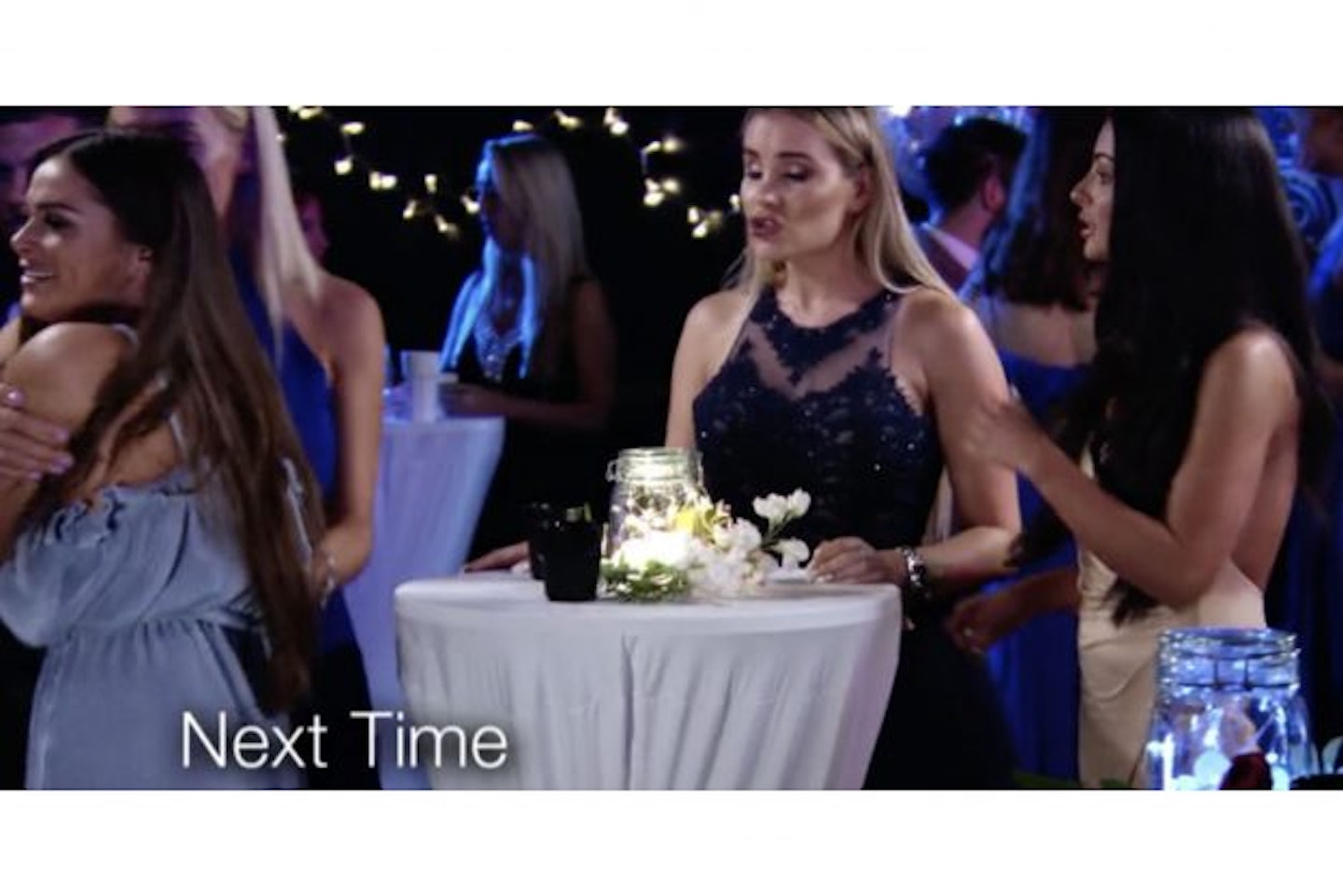 Kady's appearance on the show must have come as a shock. Speaking to Closer, Courtney told us she DIDN'T think Myles' new flame would be in TOWIE as she was 'irrelevant' to the show.
READ MORE celeb news
Pete Wicks sexting TEN other girls behind girlfriend Shelby Tribble's back 😱
"She doesn't really know anyone on the show . There's not a lot of relevance," she said.
Personally? We think both women could do better than string-along and self-confessed cheat Myles.
TOWIE continues on Sunday at 9pm on ITVBe.