Holly Willoughby's outfits on This Morning are exactly what we want to be wearing which is why every day we will be collecting all of her looks in one place.
Not just that - we'll be sharing some outfit dupes that you can buy if you love Holly's style, but want to save some cash because her outfits can be very expensive... Also, sometimes her outfits are sold out (usually her high street outfits), so we've found similar versions.
So, here's what Holly Willoughby is wearing on This Morning this week...
Check out: what Holly Willoughby is wearing today
Who is Holly Willoughby's stylist?
Holly always looks amazing on This Morning but ever wondered who her stylist is? Well, it's Danielle Whiteman.
Danielle and Holly started working together in 2020 and we've been loving the outfits they've been putting together.
Before working with Danielle, Holly's stylist was Angie Smith.
It's not known why they stopped working together and it appears that they no longer follow each other on Instagram but Angie now lives in Australia and has welcomed her first child into the world.
Who does Holly Willoughby's hair and what products do they use?
Holly Willoughby rarely ever changes her hairstyle after all she dyes it herself, she's even shared an at home step-by-step tutorial.
However the person who does her style her on This Morning is hair Ciler Peksah - a hair stylist and consultant.
Over the years Ciler has revealed some of the products she uses on Holly's hair and one of them is Aveda's Damage Remedy Daily Hair Repair.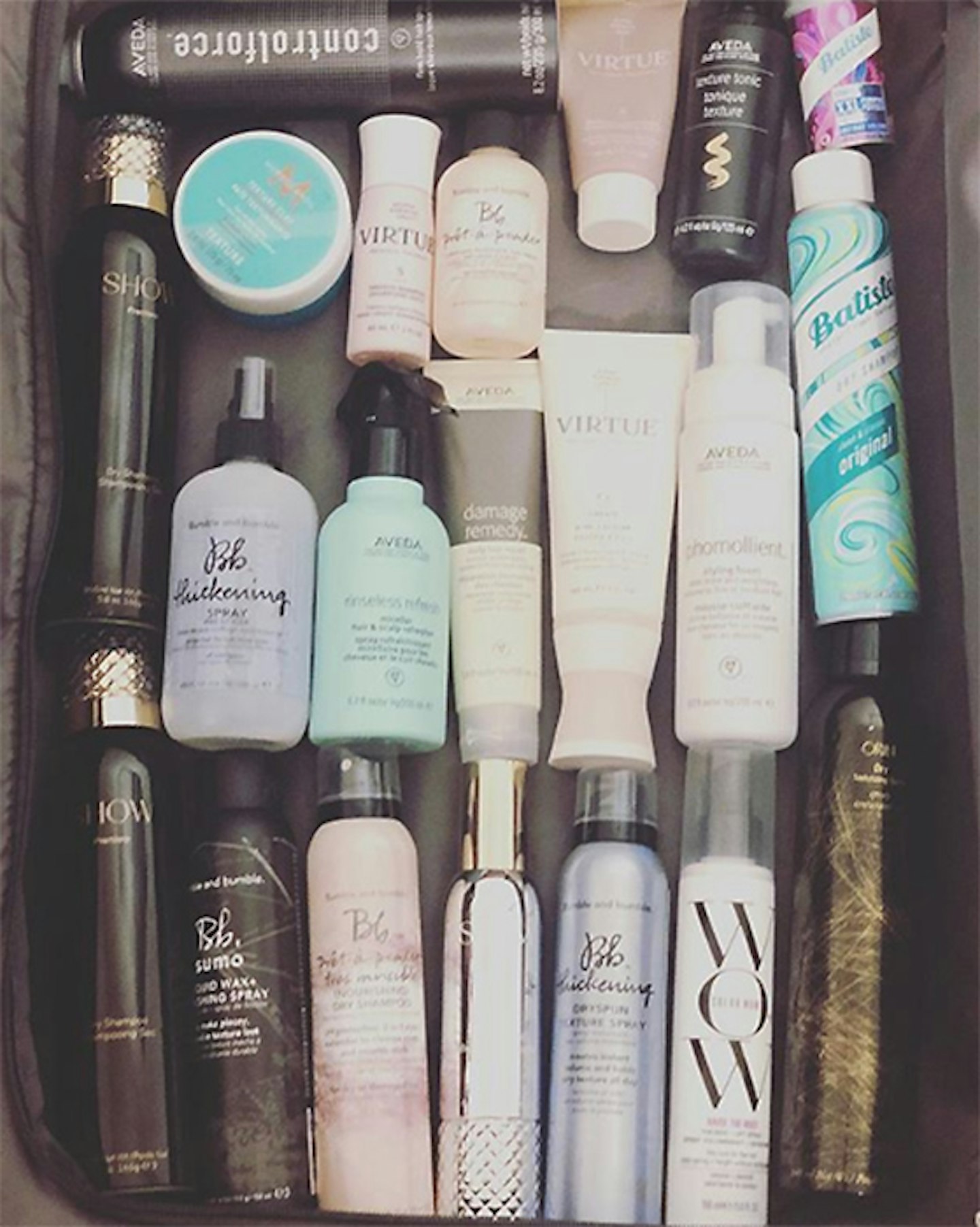 After some of her followers asked about the products used, Ciler explained on Instagram, "I used Aveda Damage Remedy before blow drying".
In 2020, while filming for Dancing on Ice, Ciler also admitted that she uses Batiste's Dry Shampoo on Holly's hair too.
WATCH: Lisa Snowdon gives us a tour of This Morning's wardrobe | This Morning Live
Who is Holly Willoughby's make-up artist and what products do they use
Holly still works with her long-standing make-up artist Patsy O'Neill and they often share the exact products Holly uses on This Morning.
Whether it's a £14 peach lipstick or her go-to foundation, we've had a look at all the make-up Holly wears on This Morning.
And if you're ever wondering 'has Holly Willoughby left This Morning?' you can rest assured that she's not going anywhere any time soon. Although she has hinted she could leave the show so she can focus on her "greatest job ever" - raising her children Harry, Belle and Chester.
What's your favourite outfit? Will you be splashing your cash on any of these outfits? Let us know on Facebook or Twitter.