Yesterday afternoon, it was announced that Dani Dyer's boyfriend at-the-time, Sammy Kimmence (and the father of her son, Santiago), would face three and a half years in jail after pleading guilty to five counts of fraud.
It was reported that the stockbroker cried in court as the verdict was reached and his actions (scamming two elderly men out of over £30,000) will now leave Dani a single mum, and son Santiago somewhat fatherless.
At the time of writing this piece, Dani herself was still publicly together with Sammy; however, today, just as the dust was beginning to settle on yesterday's news, it was revealed that Dani, daughter of EastEnders actor Danny Dyer, had reportedly 'split' from former boyfriend Sammy.
Since the 25-year-old's sentence was announced, Dani has remained silent on her Instragram grid. But, in the short time between initially writing this piece yesterday and the couple's 'split' being announced today, the new mum has already deactivated comments on all posts with Sammy.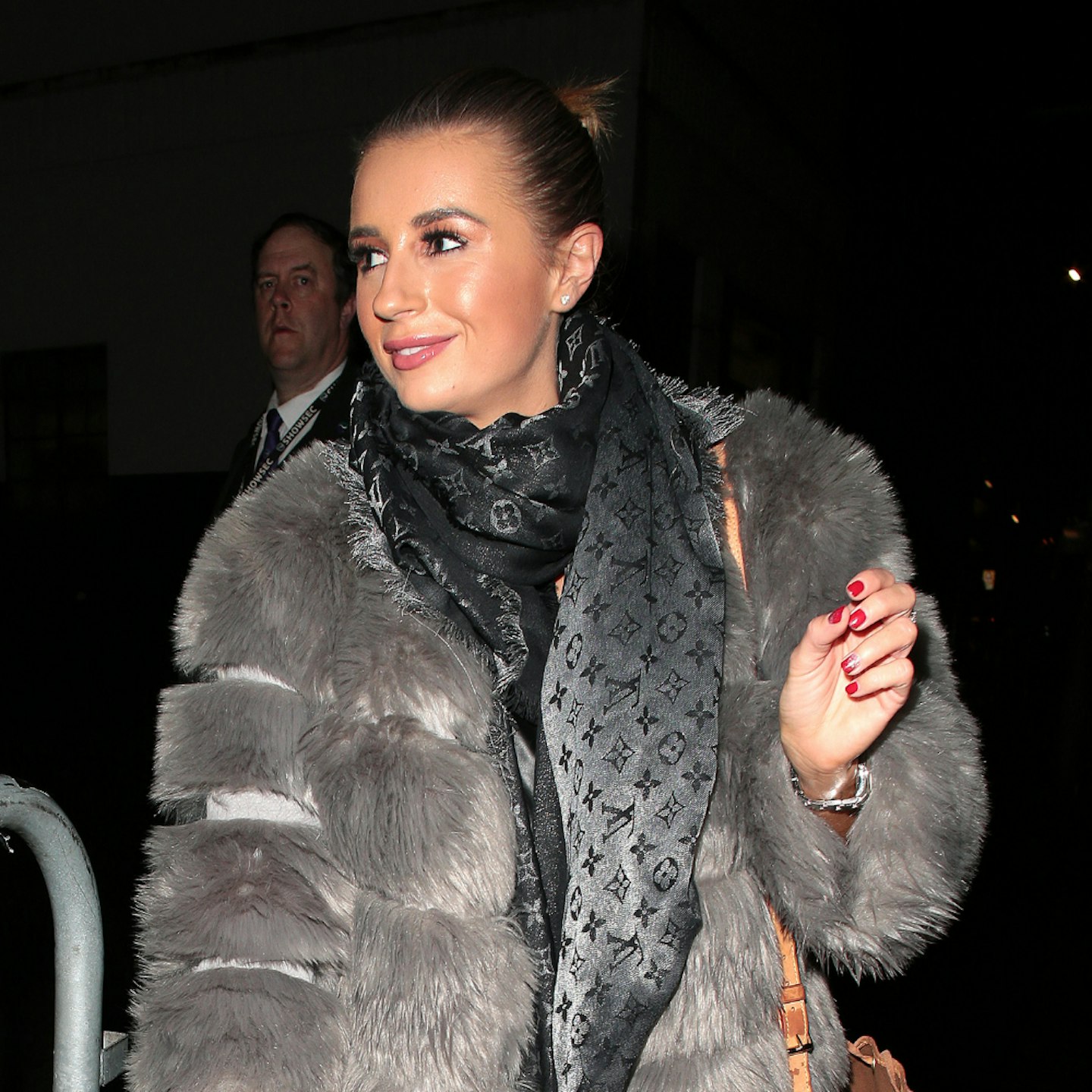 We have to ask: did Dani's followers continue to harass her on social media, even after she called time on her criticised relationship? Even after she did exactly what some users demanded she do in her Instagram comments...
"Disown him," one even wrote.
Did Dani's followers continue to harass her on social media, even after she called time on her criticised relationship?
Of course, that's not to say Dani should heed the advice of harassing users in her Instagram comments, nor does it mean we can dispute the court's verdict - especially considering one of the victims in question passed away before justice could even be served.
What is, ultimately, troubling is rather the fact that Dani is now receiving an abundance of social media trolling for a crime she herself did not commit.
CHECK OUT: All the Love Islanders of yore's Instagram earnings RANKED
After a quick browse of the former Love Islander's Instagram comments yesterday, you could spot remarks ranging from, "How embarrassing your bf is a great role model 🤣🤣🤣," to "Scamming two elderly men absolutely disgusting 🤮."
It's possible that commenters are accusing Dani of being complicit in her ex-boyfriend's charges or, potentially, of using the profits of his crimes (the two elderly men's funds) to fund both his and her lavish Essex lifestyles.
Certainly, while one follower commented under one of Dani's sponsored posts, " @mybabiieofficial please stop using this crime family to promote your products," another wrote, "Is this paid out the old peoples money?" beneath a snap of the former couple moving house back in March.
From her plush Epping Forest home, to trips to the notoriously expensive restaurant Sheesh, it's true, Dani hasn't been living quietly since Sammy's charges were announced back in 2020. But...she's not the one who's been sentenced and, even then, is she not being punished enough?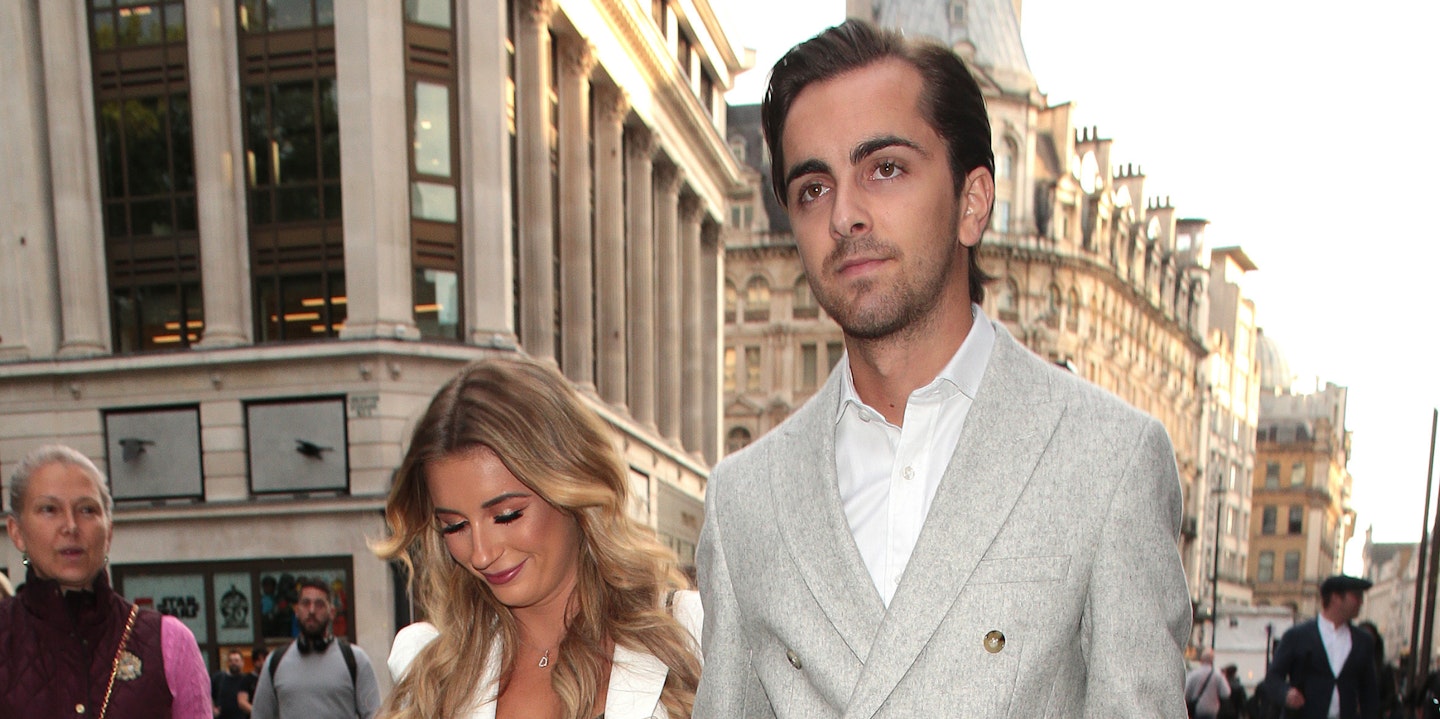 "Is she not being punished enough?"
Make associations all you like but, while Sammy goes to jail for a maximum of 42 months, Dani will remain free, but imprisoned in her own way. Overnight, she has now been left a single mum and her son a six month old with an absent father during the first of his formative years.
Being a single mum is, of course, not something to look down on; however, for Dani, it is the absence of choice for both her and Santiago in their soon-to-change lifestyle that should warrant her followers to respect her privacy.
After all, it's hard enough being a mum to a six month old as it is, let alone dealing with your ex-boyfriend's fraud charges and undergoing a 180° parenting change before your son's even learnt to say dada.
What is the point in trolling Dani Dyer's Instagram? She hasn't exactly got off Scot-free, give her some space.
WATCH: Love Island's Dani Dyer on getting her first wax OUCH | My First Times
Read more
Shaming Kerry Katona for her OnlyFans is a masterclass in snobbery
Why Shannon Singh's nudes are not something you should search for
Should new mums be more sensitive when sharing their experiences?
Previously, while she was pregnant, it was reported that Dani was "terrified" for Sammy's sentencing.
Speaking to The Sun, an inside source claimed, "Dani is upset and worried.
"She's expecting a child with a bloke who could go to prison. Her baby is due at the end of January and then Sammy will up in court a few weeks later.
"Those first few weeks of having a newborn baby are so special but it will also be the countdown to his trial."