After a year off due to coronavirus, Love Island finally returned this summer and when the full line-up of original islanders was announced back in June – with their pre-requisite golden tans, six packs and I Saw It First bikinis – we were all instantly #obsessed.
And among the sportspeople, style influencers and obligatory former Miss UK, Scottish contestant Shannon Singh stood out for her DGAF attitude and past career.
That past career being, in case you somehow managed to miss it, glamour modelling and a page three girl.
After previously modelling for a more traditional London based agency, with her glamour shots appearing in national newspaper campaigns and lad's mags, Shannon made the move over to OnlyFans, the paid for subscription site where everyone from celebrities to sex workers and everything in between can upload their own X-rated content. Ask anyone in the adult and modelling industry, and they'll tell you there's a huge number of models who have either chosen to supplement their income with the site, or make the jump over all together, bypassing agencies, who take a financial cut, and professional photographers, who are able to direct the shoot, often with little regard to the feelings of whoever is in front of the lense.
READ MORE
Love Island: is this proof Shannon Singh is NOT going into Casa Amor?
EXCLUSIVE Shannon Singh on her shock dumping: 'I'll never live it down'
EXCLUSIVE: Shannon Singh teases secret relationship in the Love Island villa
Speaking exclusively to Closer in November, months after her blink-and-you'll-miss-it stint in the villa, Shannon said, "I don't know if you've seen but I actually did start my Only Fans back up again and I made it really clear that it was non explicit, but it was non explicit before the show but a lot of people were obviously were chatting shit because my old content came out.
"But my Only Fans had been non explicit for about a year before the show anyway, and then all my old content came out and I knew that I'm gonna probably has to prove myself even more but you know, your body your rules. I love being a glamour model, I'll never take that away. It got me to where I am, so I would never knock it. That's why I decided to start it back up."
Performing under the pseudonym Alexa Singh – which she still uses on her YouTube channel – it wasn't long before subreddits popping up sharing the content that normally sits behind a paywall. And while it is against OnlyFans' policy (and an offence) to redistribute the images for free, it's an ongoing issue with the platform. After challenging redditors and alerting the site, Shannon eventually shut down her account.
CHECK OUT Love Island 2021's most SHOCKING moments
Love Island 2021's top 10 most shocking moments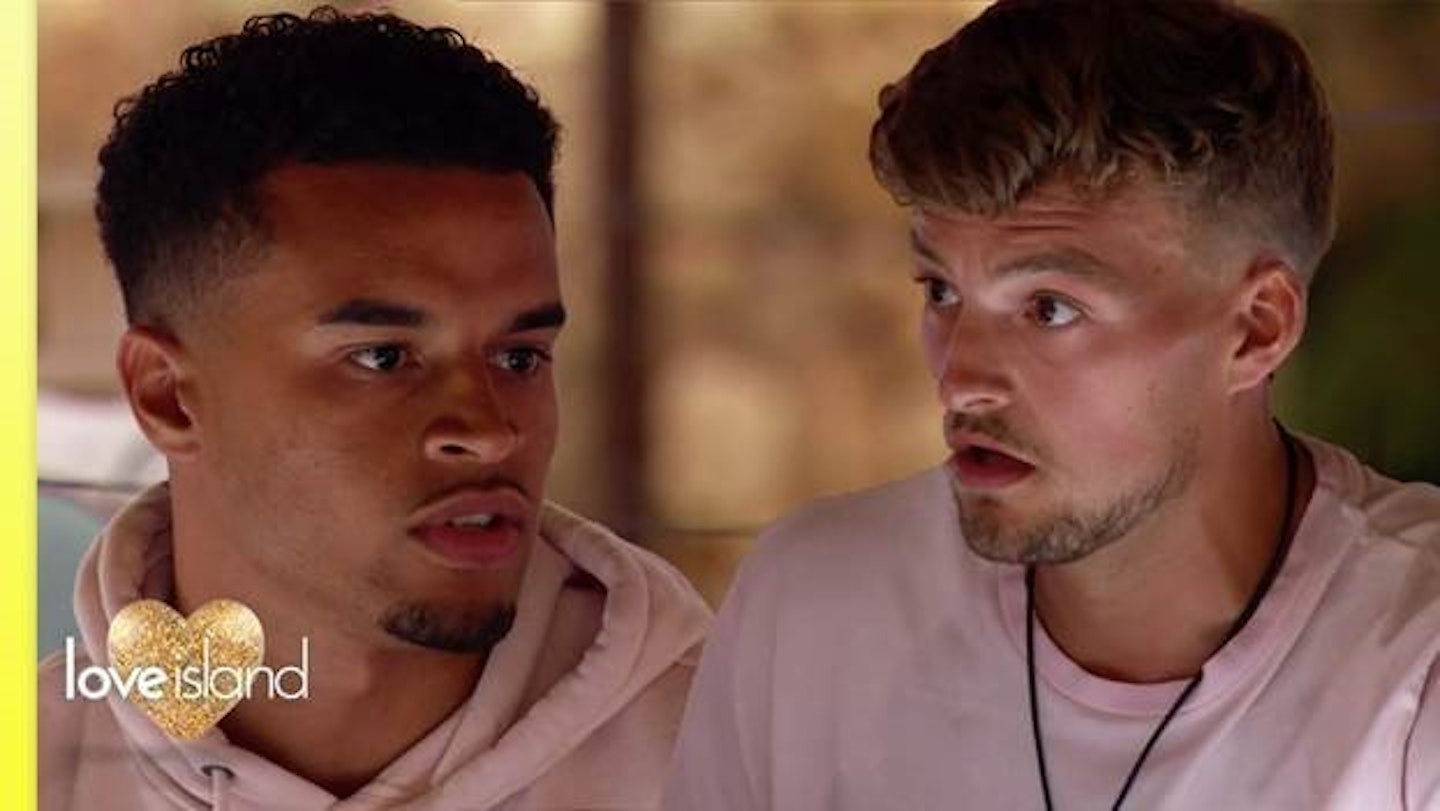 1 of 10
CREDIT: u00a9 ITV Pictures
Hugo calling out Toby in the recoupling for his shady behaviour with Chloe
After Toby decided to recouple with Abi instead of Chloe, Hugo called him out on his actions in a speech that stunned the villa and had Toby branding him as a 'girl follower'.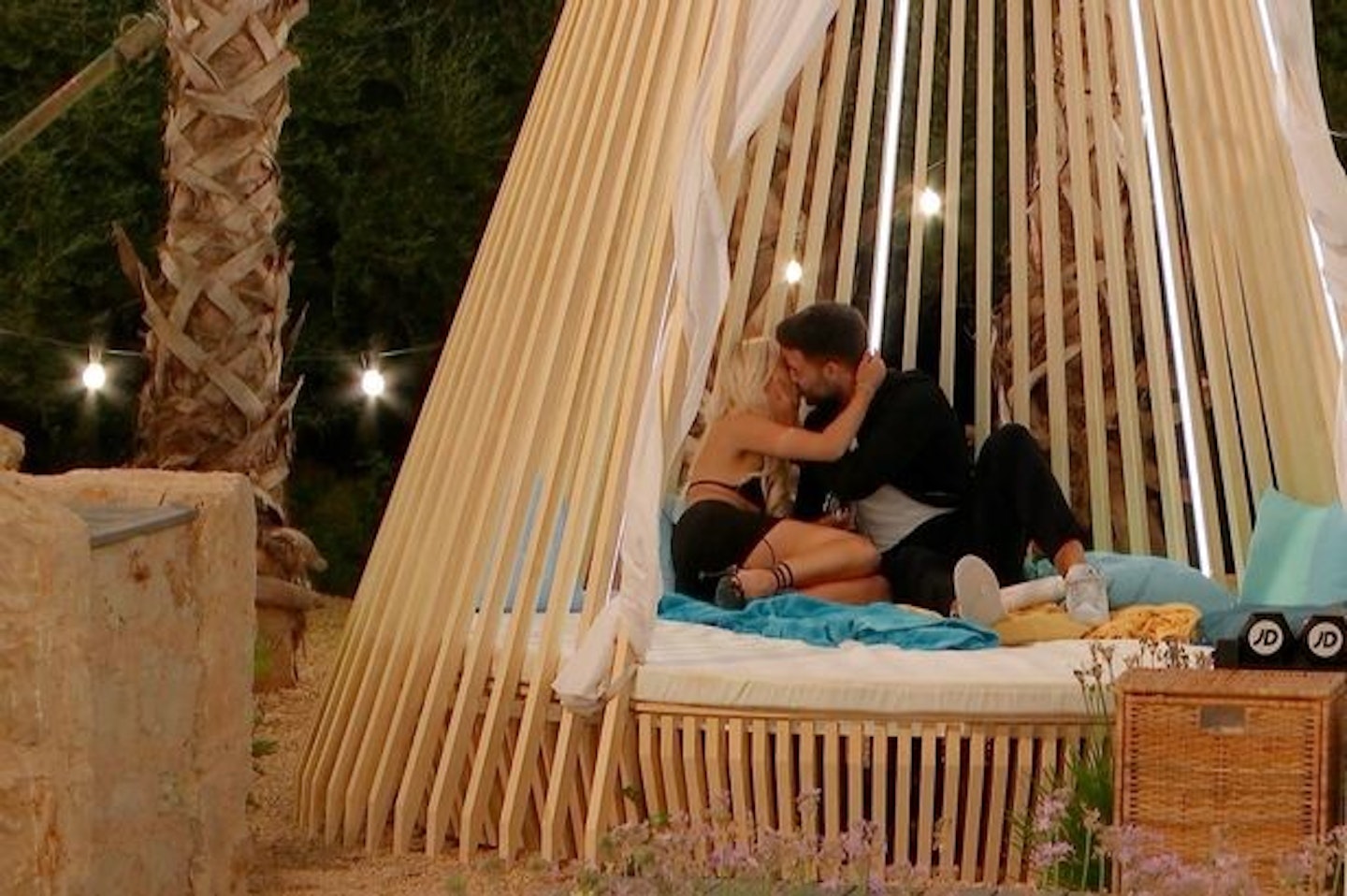 2 of 10
CREDIT: u00a9 ITV Pictures
Liam's antics with Lillie in Casa Amor
Ahh - Casa Amor... This year's trip to Casa Amor was one of the most explosive in Love Island history! Whilst it was full of shady moments, Liam kissing Lillie whilst Millie slept outside in the main villa was certainly up there with the most shocking.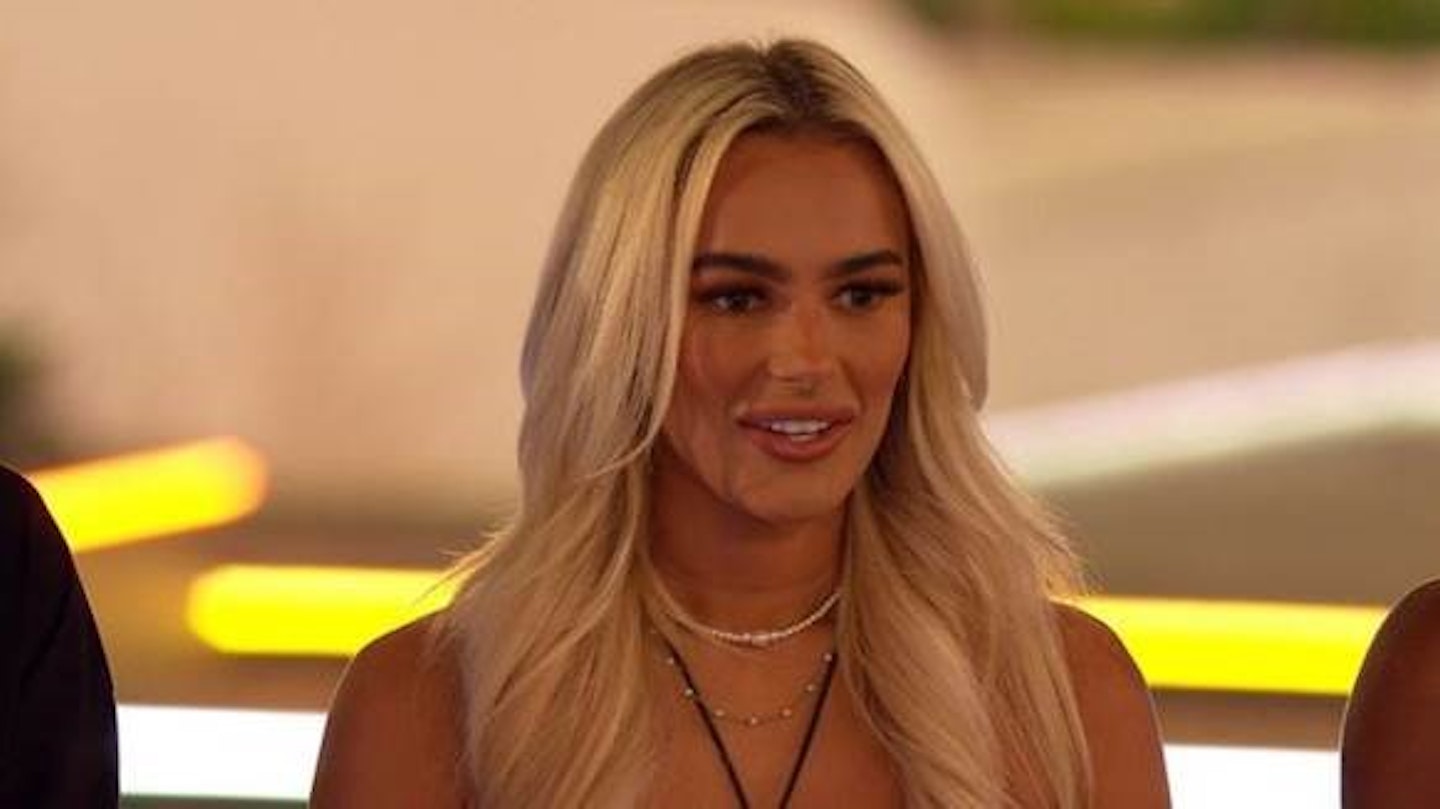 3 of 10
CREDIT: u00a9 ITV Pictures
Lillie revealing Liam's actions in the Casa Amor recoupling
4 of 10
CREDIT: u00a9 ITV Pictures
Matt's short and sweet dumping of Kaz - "We're Done"
After Kaz started to play games with Tyler to get his affection back, Matt who she was currently coupled with, decided to dump her. He ended it with a simple 'I'm done' and walk-away – Simply ICONIC.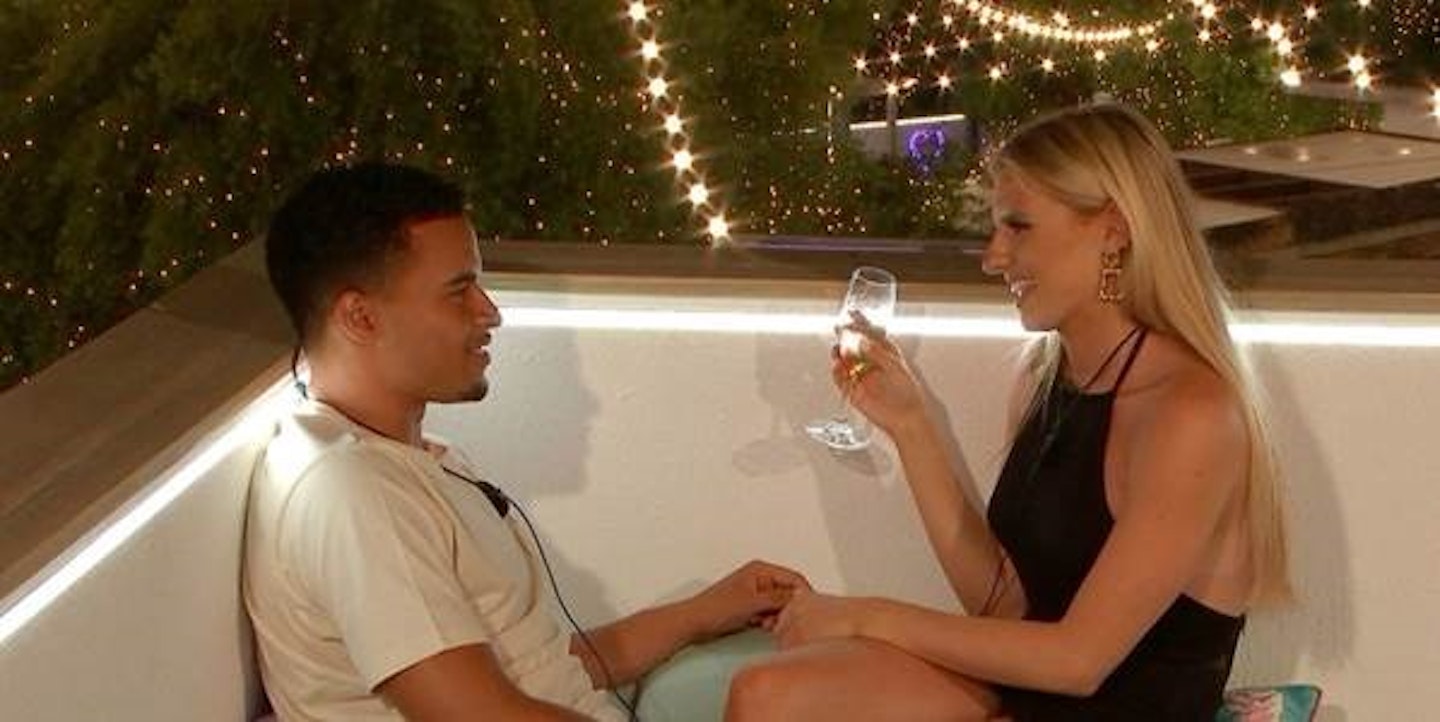 5 of 10
CREDIT: u00a9 ITV Pictures
Toby confessing that he still likes Chloe after coming back into the villa with Mary
Another shocking post-Casa Amor moment saw Toby realise that he still had feelings for Chloe after bringing Mary back to the main villa. Toby had to dump Kaz, Abi and Mary before realising where his feelings truly lie, but he seems totally smitten now!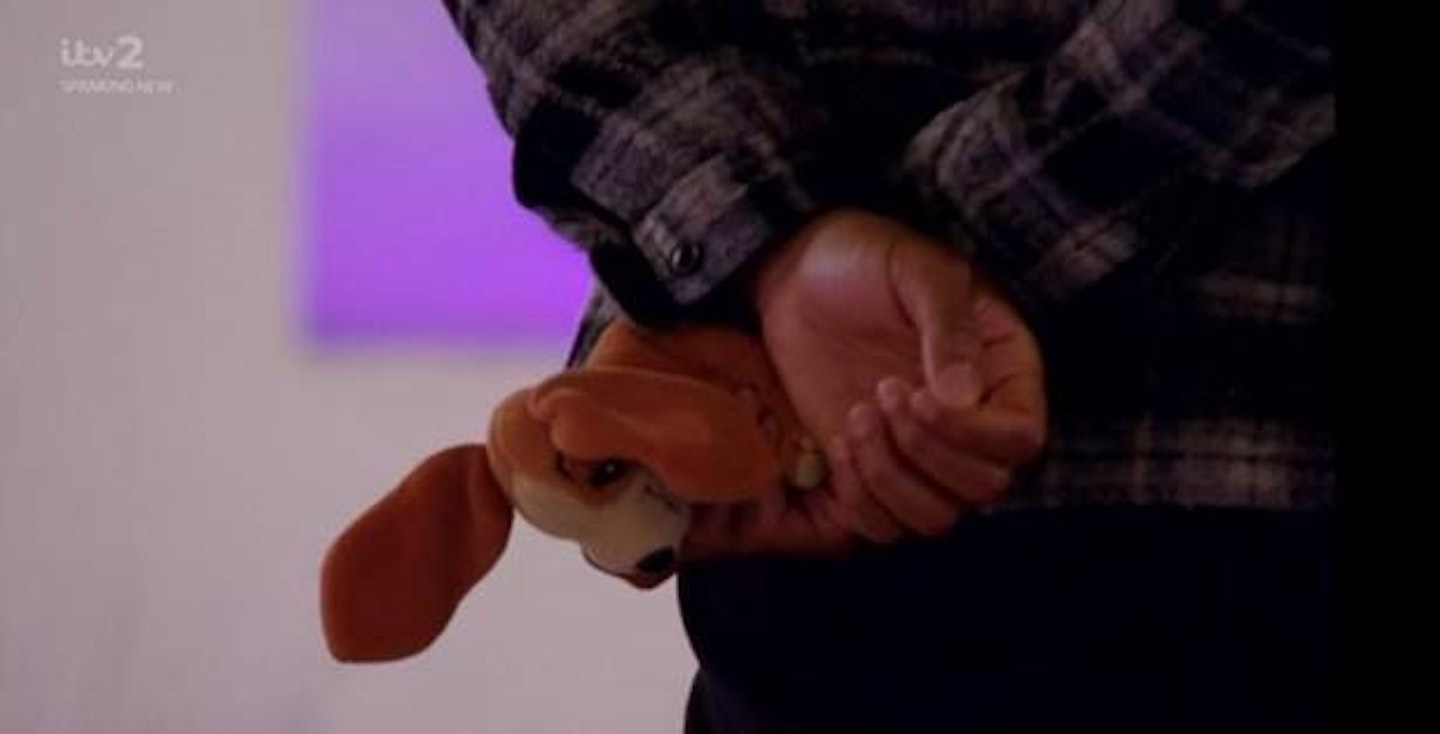 6 of 10
CREDIT: u00a9 ITV Pictures
Teddy coming back to the main villa single with Faye's stuffed animal
Teddy had stayed single the whole time during Casa Amor, and came back to find Faye recoupled with new boy Sam. He returned with Faye's stuffed animal only to find himself single again in the villa, leaving us feeling not only shocked, but with a tear in our eye.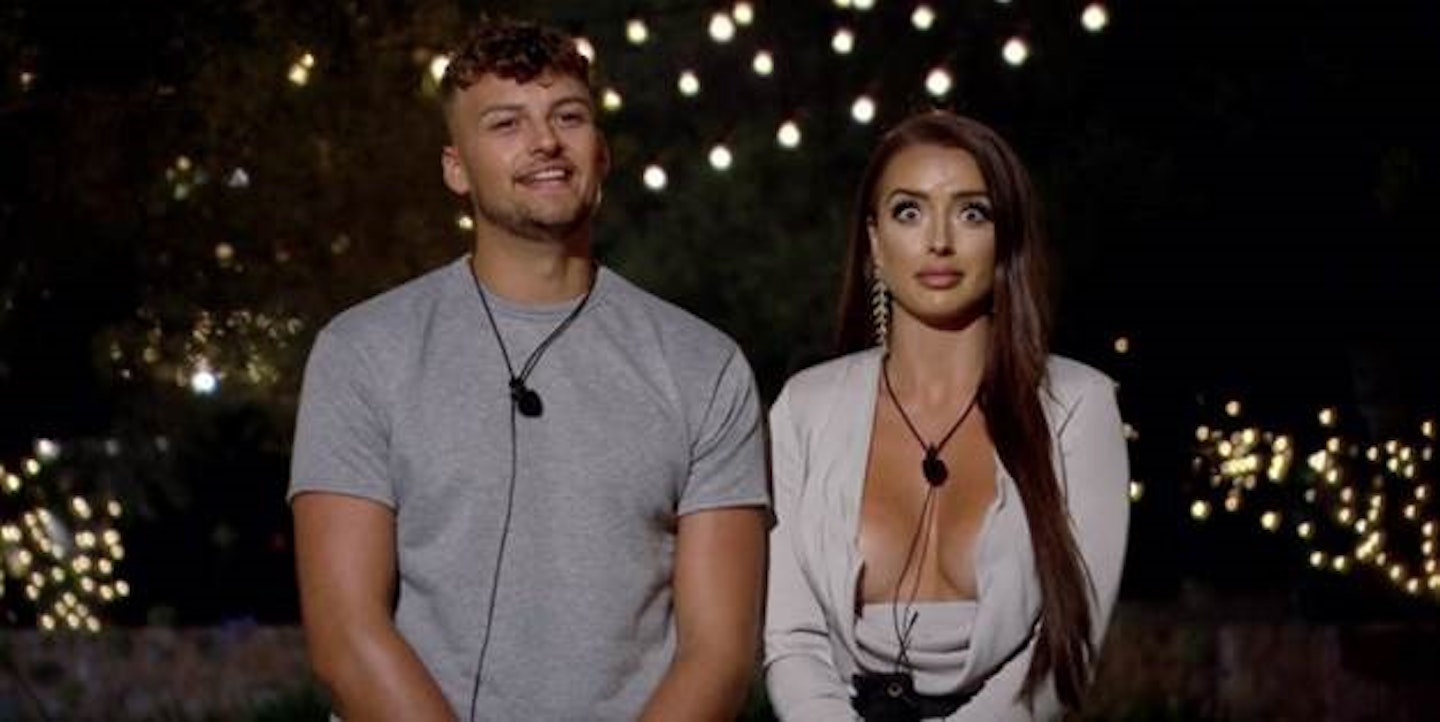 7 of 10
CREDIT: u00a9 ITV Pictures
Hugo telling the producers that finding love in the villa was 'tragic' whilst standing next to Amy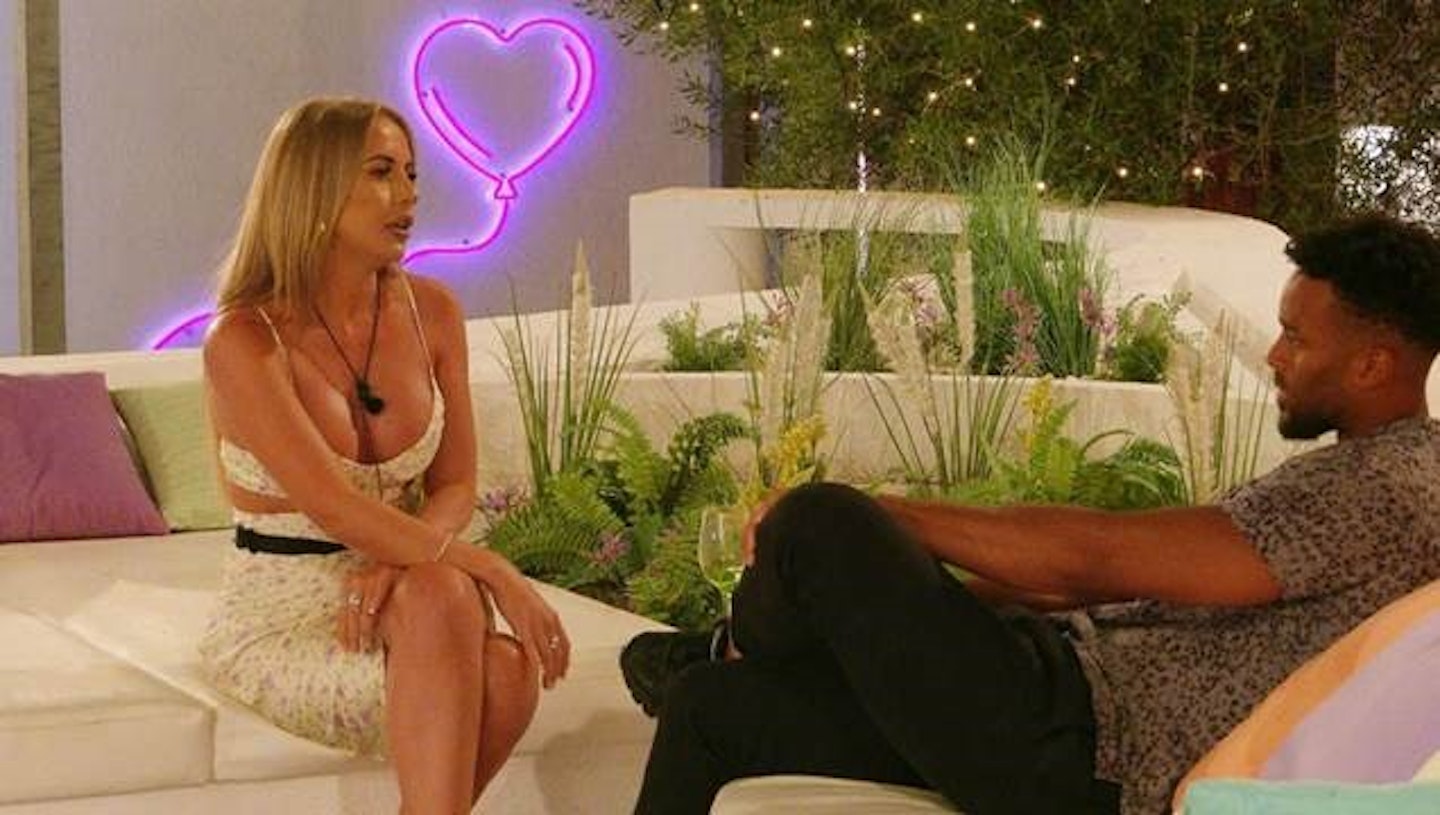 8 of 10
CREDIT: u00a9 ITV Pictures
Faye confronting Teddy about his time in Casa Amor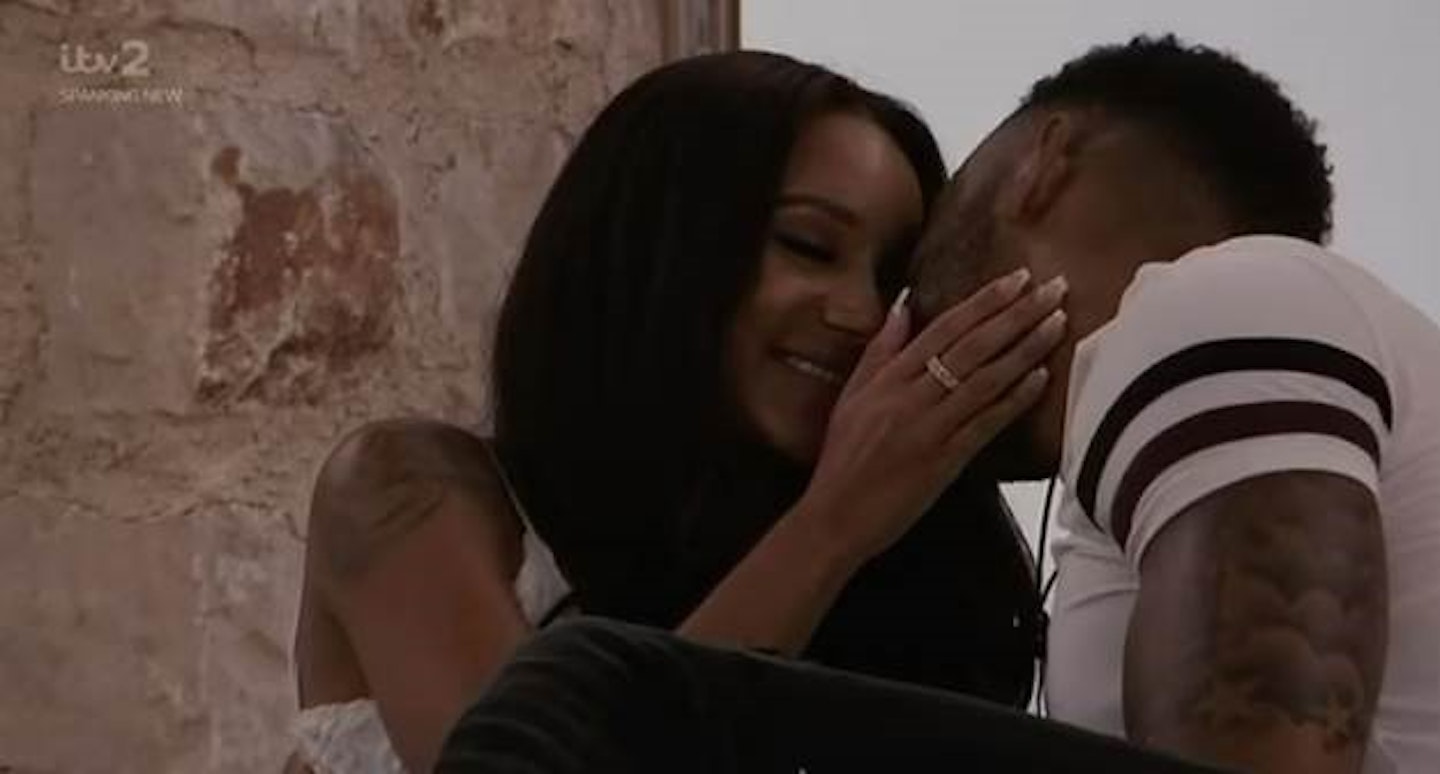 9 of 10
CREDIT: u00a9 ITV Pictures
Tyler Kissing Clarisse in Casa Amor
Tyler shocked fans when he kissed Clarisse whilst Kaz initially stayed single for him in the main villa. But once that infamous postcard came in from Casa Amor, everything began to change!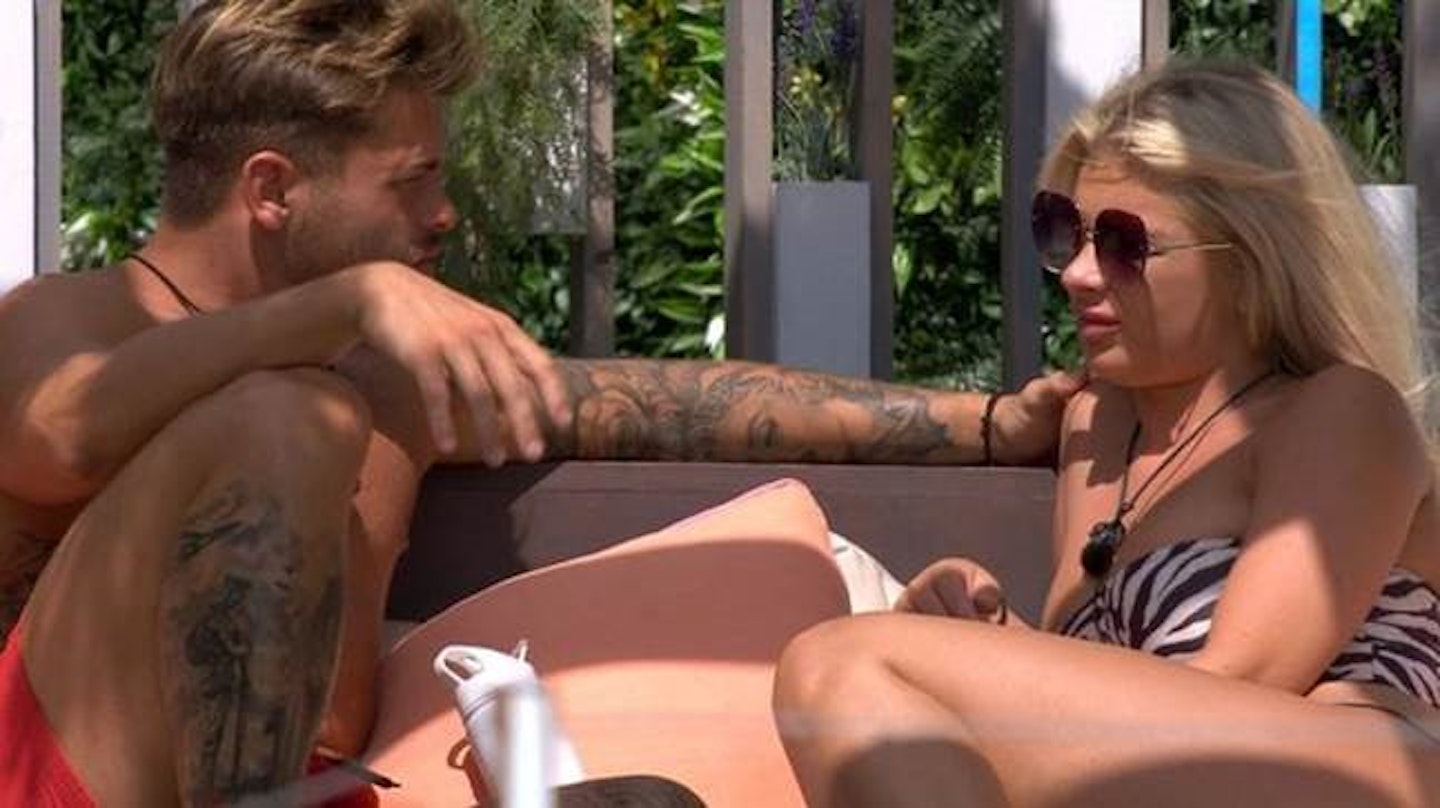 10 of 10
CREDIT: u00a9 ITV Pictures
Liberty breaking up with Jake
In what may be the most shocking moment in Love Island entire history– Jake and Liberty decide to end their relationship. After reviewing how Jake makes her feel, Liberty makes the hard decision to end things in order to stay true to herself. The pair later made the decision to quit the villa, just days ahead of the final.
WATCH Shannon Singh spills the tea on her 'deleted scenes' in the villa | Love Island Secrets
After she was announced as part of the hotly-anticipated Love Island 2021 line-up and her former career was revealed, "Shannon Singh nudes" was one of the biggest breakout Google Search terms. Boobs aren't exactly a scarcity on the internet, but when they're attached to a potential new reality TV star, they're suddenly the currency-du-jour.
And hey, Shannon's clearly not coy about her career history, crediting her dad's job as a stripper and her mum's supportive approach for her body confidence and sexually open attitude.
But speaking of her decision to enter the traditional glamour modelling industry on the Who's Your Daddy podcast last year, she said, "I had the smallest waist and the biggest boobs. I have good nipples, and my mum told me I should do glamour and Page Three.
"She took the topless photos of me and we sent them to a London agency and I got signed within 11 minutes."
But it's clear Shannon's always been dead set on taking full ownership of her career, saying in the same interview, "I have never done full nude, you have glamour and you have porn.
"Glamour is topless modelling, any kind of vagina is a scope of porn to me."
In making the move over to OnlyFans, Shannon was making a point of taking ownership of her own body and career. By her own admission, the work that she was doing in glamour was no longer aligned with the image she wanted the world to receive of her.
But in circulating OnlyFans content without the performer's consent, the agency and control the site afforded them is once again stripped away.
"When I first started to do glamour my Instagram was so raunchy. I used to have topless photos with censored nipple," she continued.
"I think sexy content is empowering. I don't do those pictures anymore as I am trying to be more commercial."
Nowadays, you're more likely to find Shannon posing up a storm in a cute lingerie set on Instagram or, from Monday, strutting her stuff in a bikini in a Mallorcan villa.
Shannon's career trajectory has been a masterclass in how to navigate an industry that's notoriously exploitative. From entering the glamour modelling world as a naïve teen to directing, shooting and monetizing her own content from home, to removing her more explicit material from the web all together*, she's proved she's far from a passive passenger in the way her content is consumed.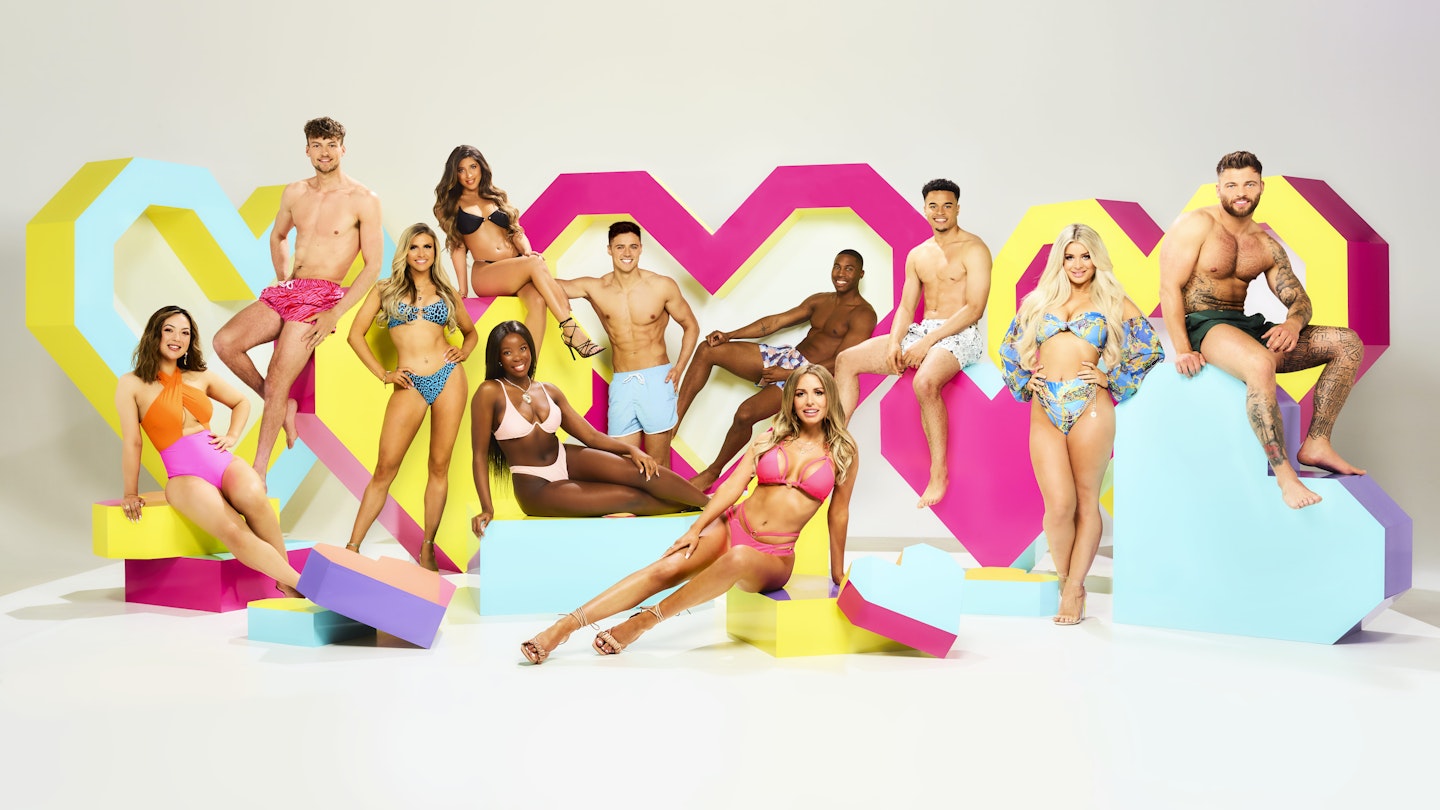 It's old hat that a show with Love Island's eminence is the ideal launching pad for contestants with their eye on a career in the media (which is, basically, all of them) and some have even blown the lid on the suggestion that Islander's are still even entering the villa to find love at all. Like others – Molly-Mae Hague and the countless models spring to mind – Shannon was already earning an income from social media before she even signed up to the show, and that was without all the inevitable #spons from fast fashion brands and obligatory half a million new followers upon her exit from the villa in two to eight weeks' time.
With an evident grasp of the industry, it seems only right that we respect the businesswoman Shannon is striving to be, as well as her, you know, basic rights and autonomy, by not dredging up old work that no longer represents her goals.
*NB: Though there is increasing framework in place to tackle non-consensual sharing of explicit content under revenge-porn laws, once images are posted online, it's incredibly difficult to get them removed entirely.