As a mother, you can't really turn off even on Mother's Day, so why not set up a fun activity to do as a family that will leave you with a sweet memento of the day and keep the kids entertained?
Sounds like too good an opportunity to miss so we've selected a range of simple Mother's Day craft ideas that will leave you with a gorgeous product at the end of it for you to use.
Whether you make a candle out of crayons, a pretty wreath or an everlasting bouquet of flowers, remember: today is all about celebrating you as a mother so have fun with it.
DIY Crayon Candles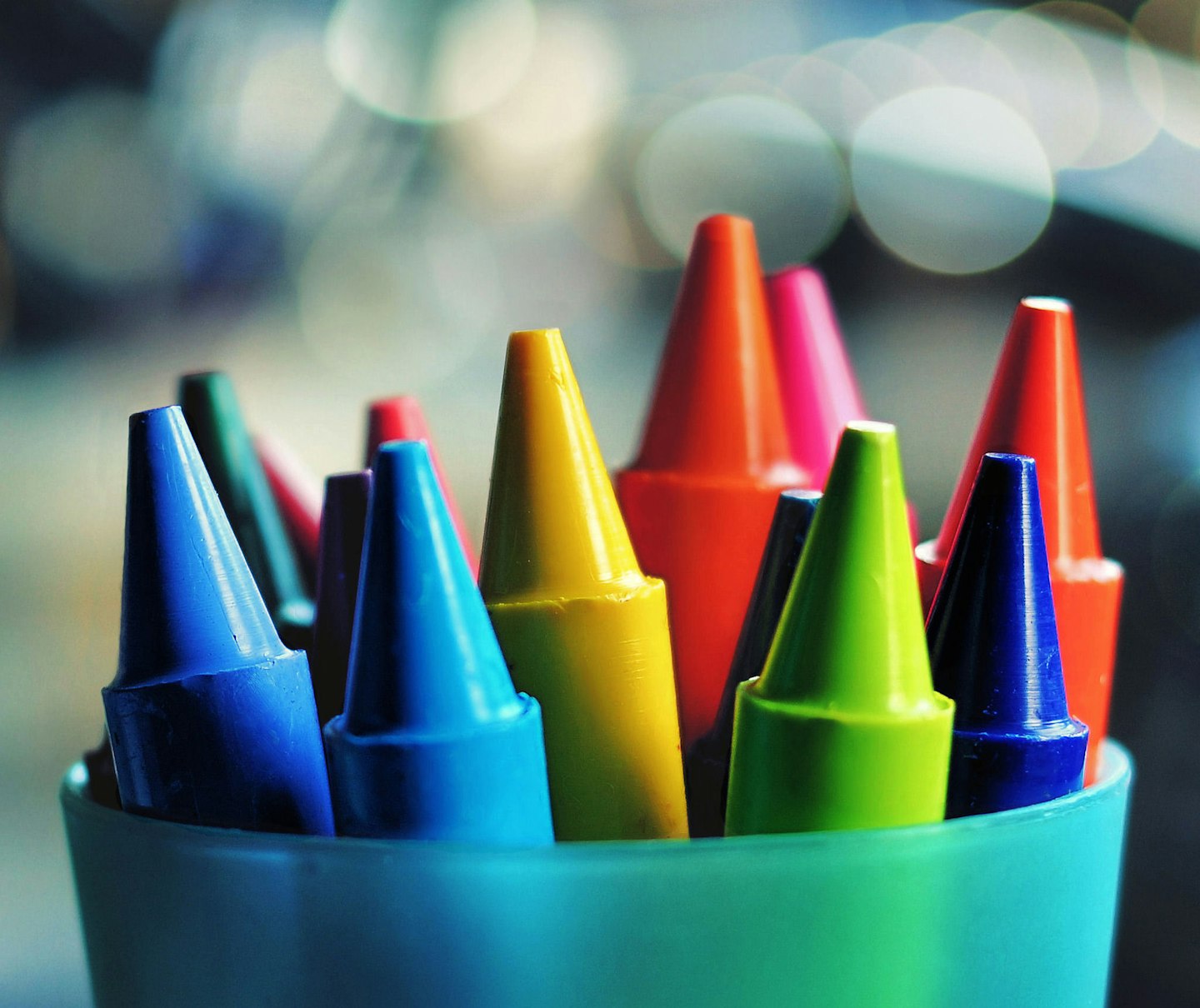 Equipment needed:
An empty jar
Crayons in a colour of your choosing
Essential oil e.g. lavender
Method:
Melt the wax, like you would some chocolate, in a bowl resting in a saucepan of boiling water. Stir using an old spatula or lolly pop stick until clear.
For each layer of the candle, take the necessary amount of melted wax and add in the grated crayon in a colour of your choice.
Add any drops of essentials oils, maybe one per layer of the candle.
Place a wick in the jar and then carefully pour the wax in to the jar. You can twist it around a pencil which lays across the top to help keep it straight.
Once you've poured a layer, put it in the fridge to set. When that layer is firm and cool, start again with the next crayon and next layer until you run out of room.
Ribbon Heart Card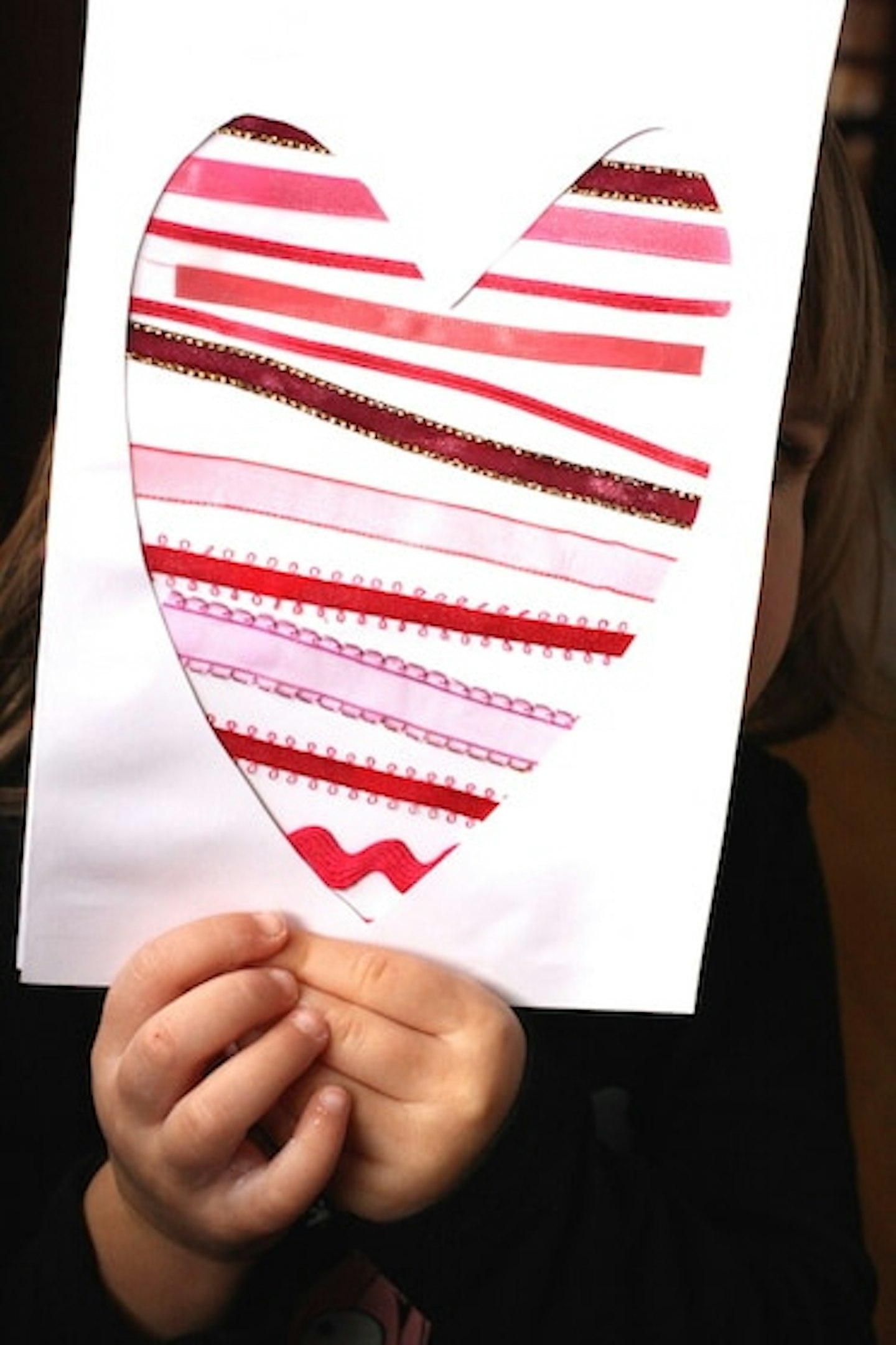 Equipment:
One piece of 8 x 11 card stock, folded in half (this will be your card)
1/2 piece of 8 x 11 card stock (for the heart-shaped overleaf lay)
Ribbon scraps
Scissors
Glue
Method:
Start by folding your 8 x 11 piece of card stock in half. This will be your actual card.
Cut strips of ribbon that are not quite as wide as your card.
Have your child glue the ribbon strips across the front of the card. A paintbrush and a small pot of glue is a great way for younger children to handle glue if the glue bottle is too difficult to squeeze.
Cut out the heart-shaped overlay. Make sure it's exactly the same size as the front of the card.
When all of the ribbons have been glued to the card, apply glue to the back of your heart-shaped overlay. Next, carefully position the overlay over the ribbons, lining up the edges of the overlay with the edges of the card.
More Mother's Day ideas:
33 Mother's Day gifts on the cheap to help her relax and unwind for under £30
Personalised Mother's Day gifts to make your mum feel extra special
Painted Rock Garden Markers
Equipment:
Acrylic Paint Pens
Rocks
Method:
Pretty self explanatory so be as creative as you want.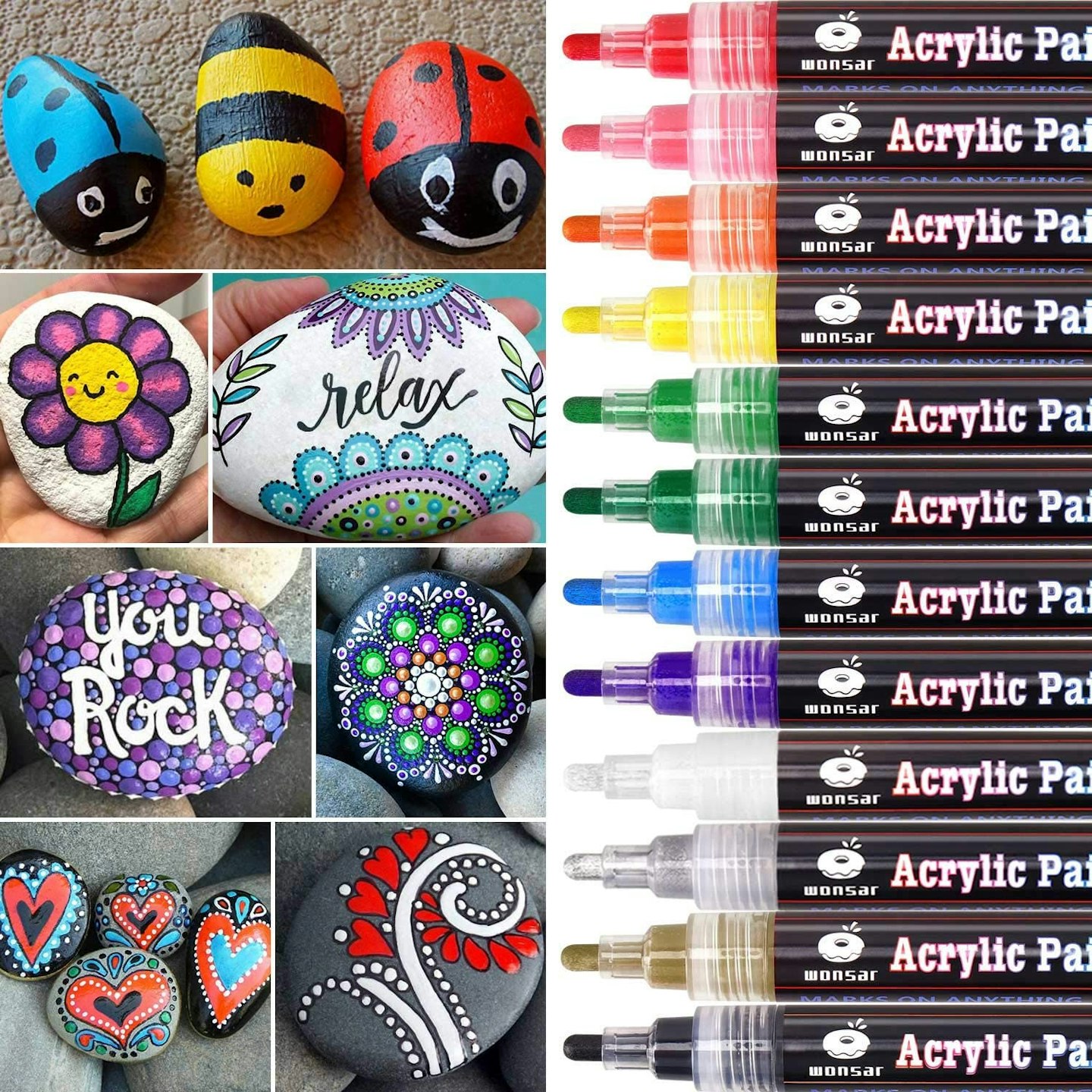 Amazon
Description
These paint pens are so easy to use and won't cause any mess.
Fingerprint Heart Keepsake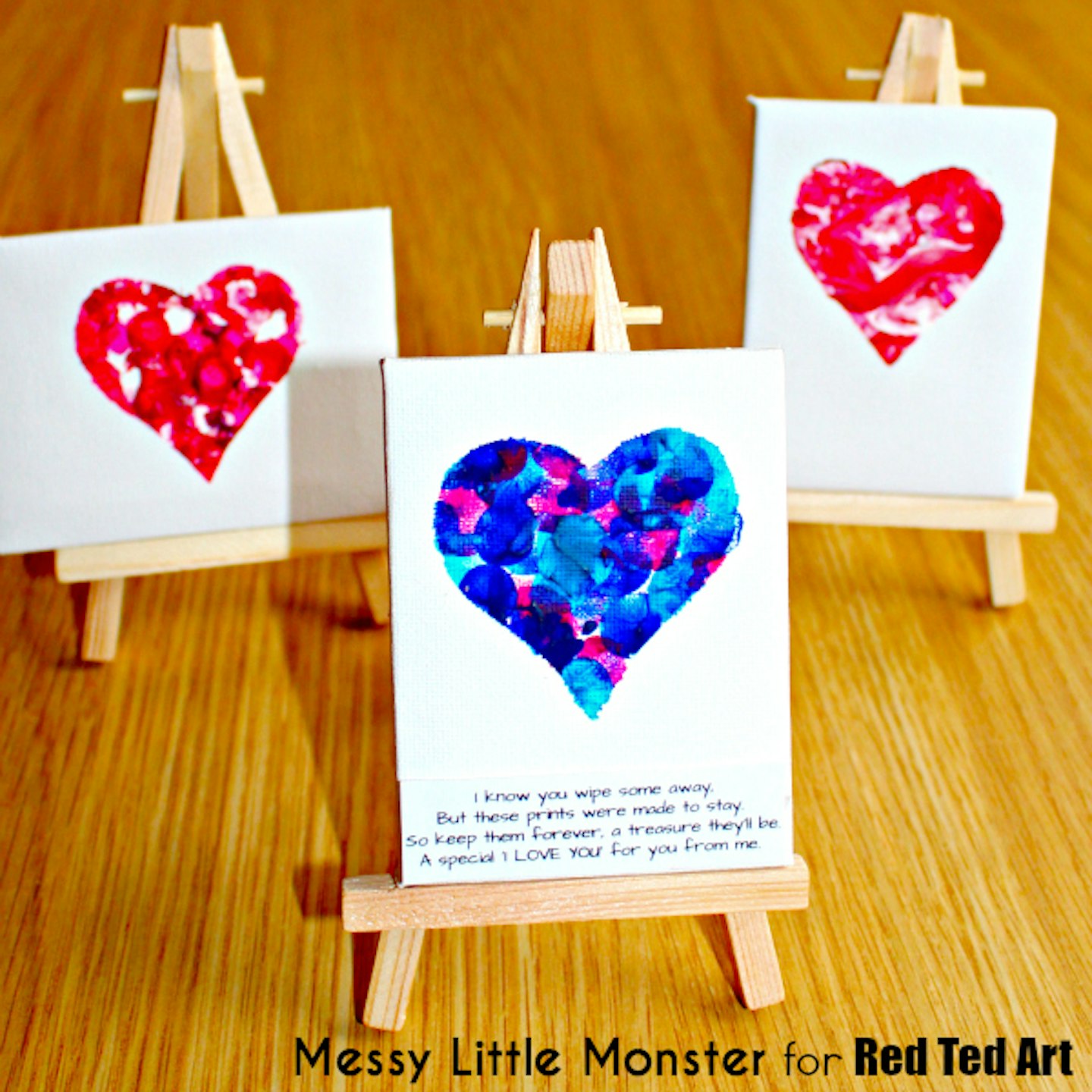 Equipment:
Sticky back plastic
A heart shaped cutter to draw around (can easily be made out of cardboard)
Method:
Cut a piece of sticky back plastic to the size of your mini canvas.
Cut a heart shape out of the middle of the sticky back plastic. TIP: Draw around a heart shaped biscuit cutter or your cardboard heart.
Press the sticky back plastic onto the canvas. Make sure you press down hard around the edge of the heart shape.
Dip your finger in paint and fill the cut out heart shape with fingerprints. If you keep to three colours for each heart it tends to look better.
Once the paint has dried, remove the sticky back plastic. You will be left with a neat heart of fingerprints.
Check out: Gift ideas for Mother's Day 2022
Mother's Day gift ideas - Closer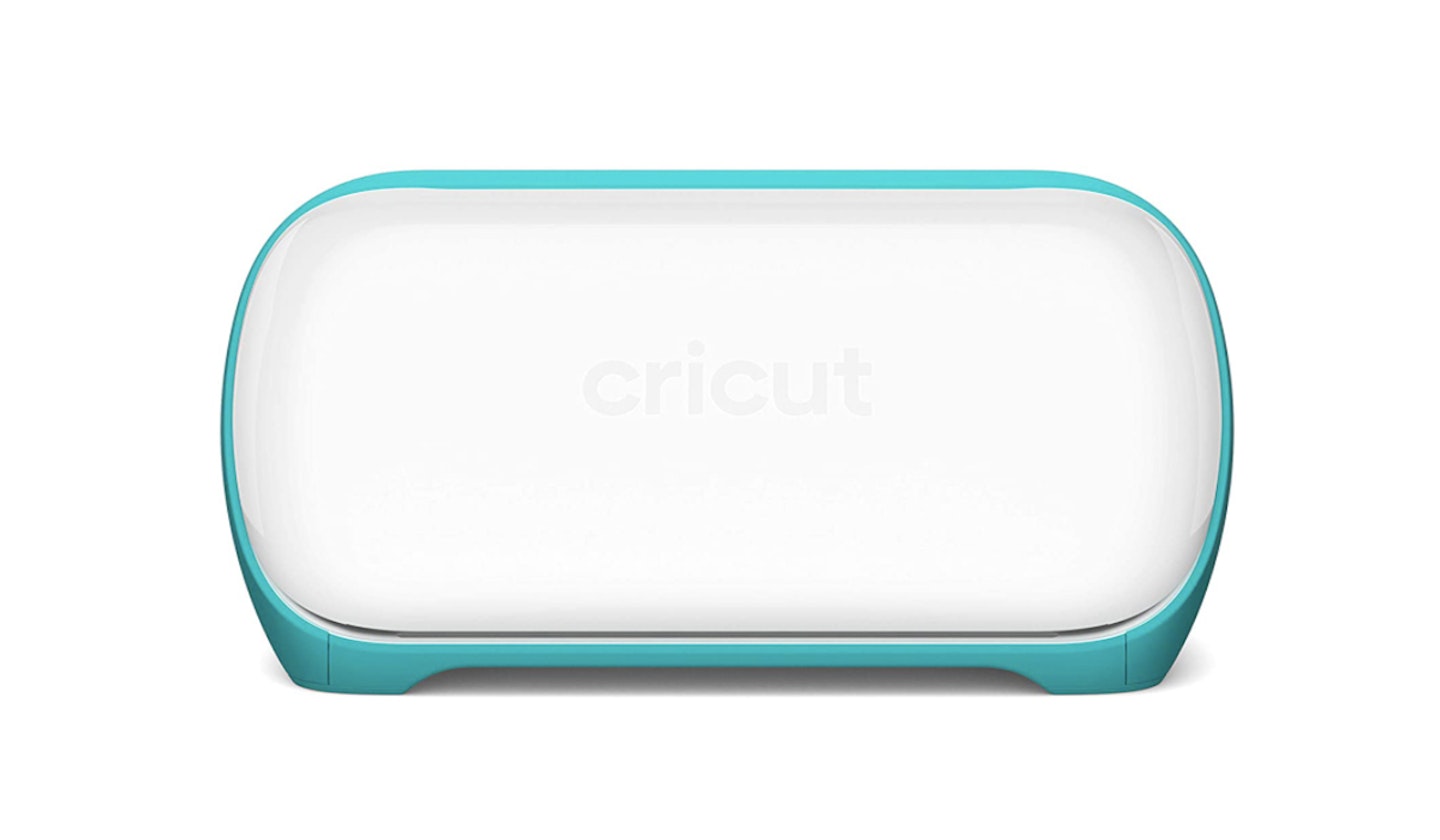 1 of 36
Cricut Joy
If mum is into crafts or simply would love nothing more than making her own labels for everything à la Stacey Solomon, she will love the Cricut Joy. You can make everything from personalised labels to cards to t-shirts.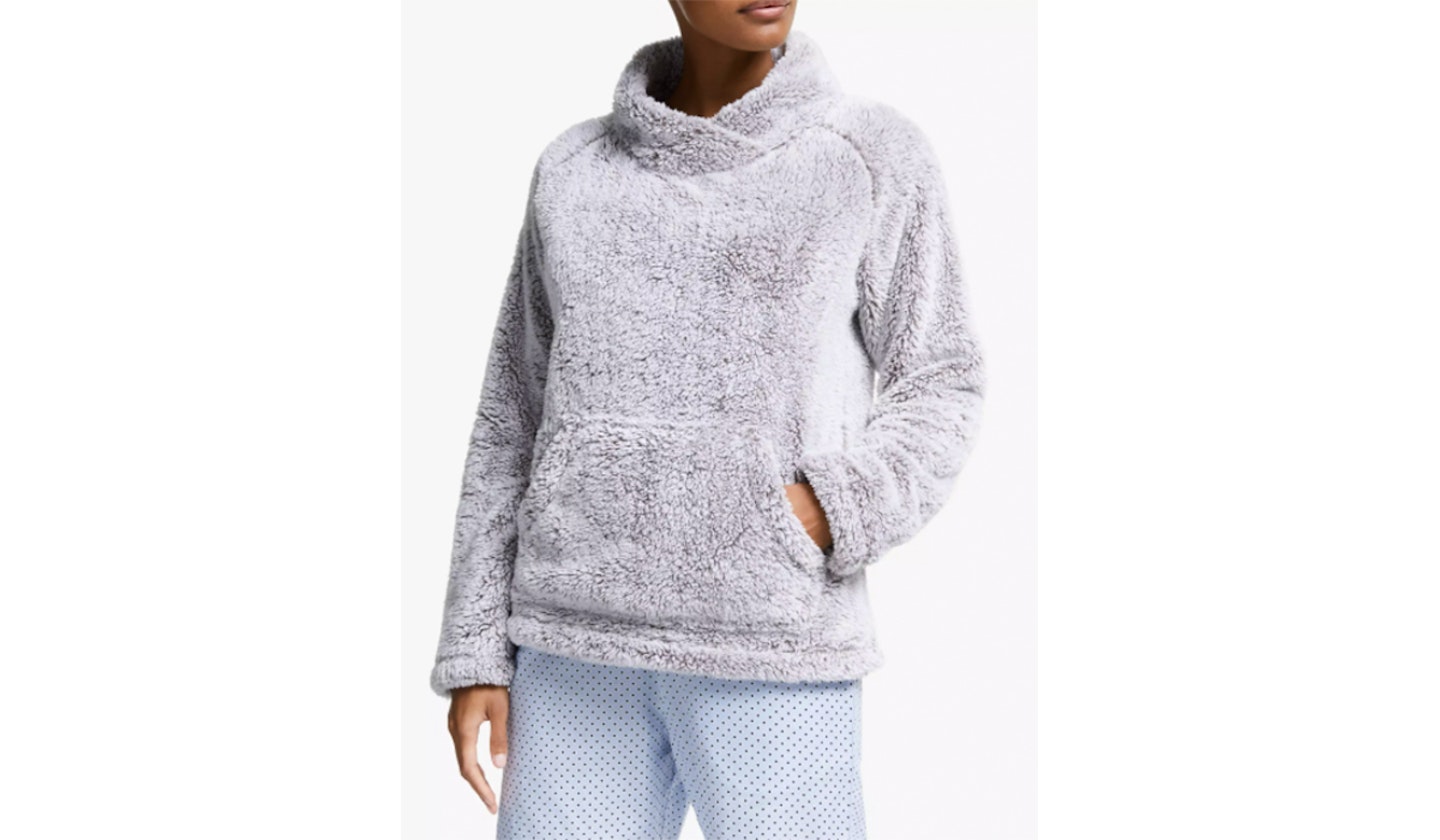 2 of 36
John Lewis & Partners Hi-Pile Fleece Snuggle Top, Grey
Lockdown reminded us the importance of keeping cosy At All Times. With this John Lewis teddy hoodie, it's never been easier.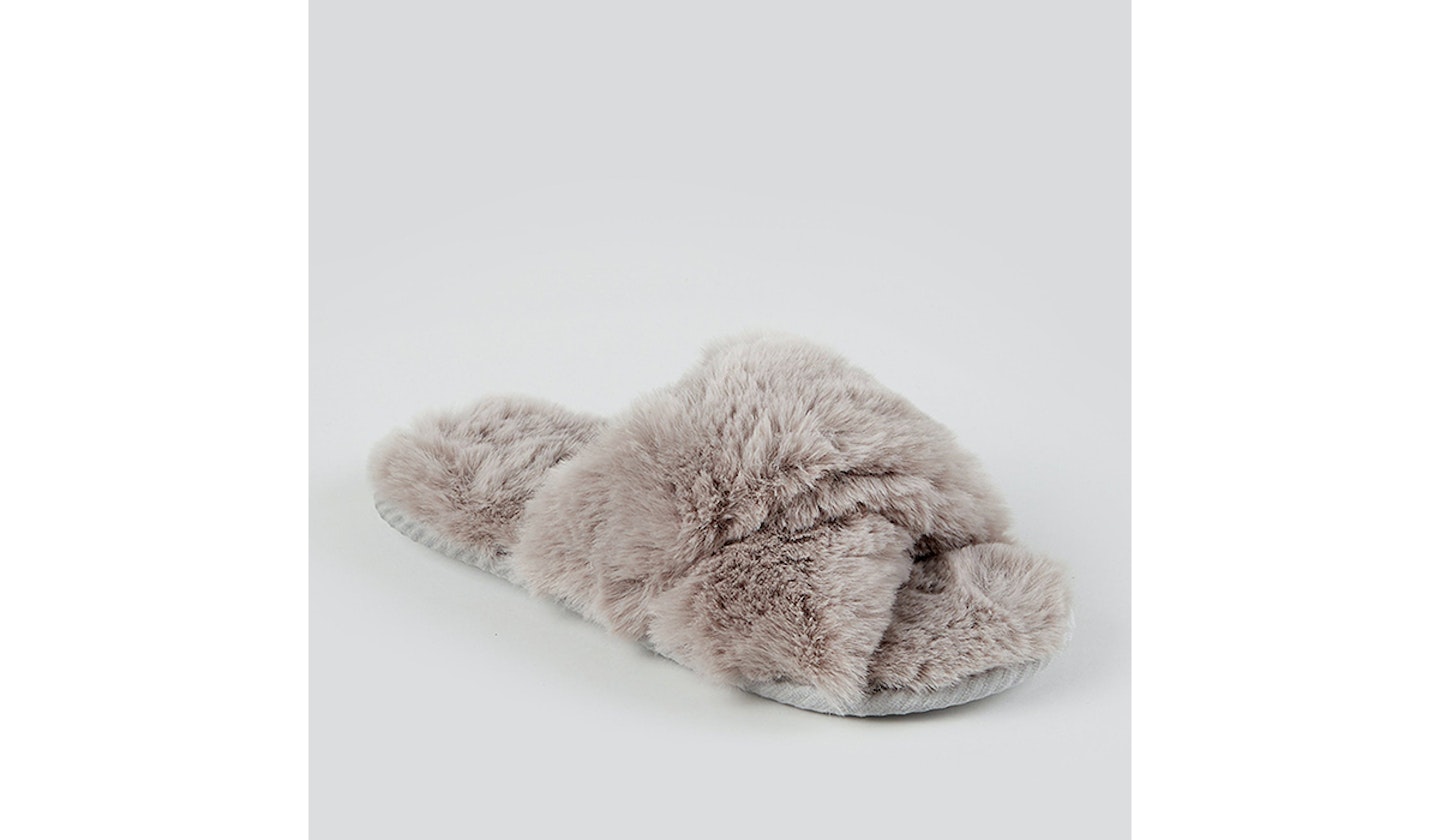 3 of 36
Grey Fluffy Slider Slippers
Nothing beats the feeling of a fresh pair of fluffy slider slippers. This pair from Matalan looks way more expensive than it's £6 price tag.
4 of 36
Personalised Face Cushion
If mum already has everything, surely the next logical step is a cushion with your face on.
5 of 36
The Mother's Day Tea Basket
When it doubt, you cant go wrong with a F&M hamper brimming with delicious teas, tipples and treats galore.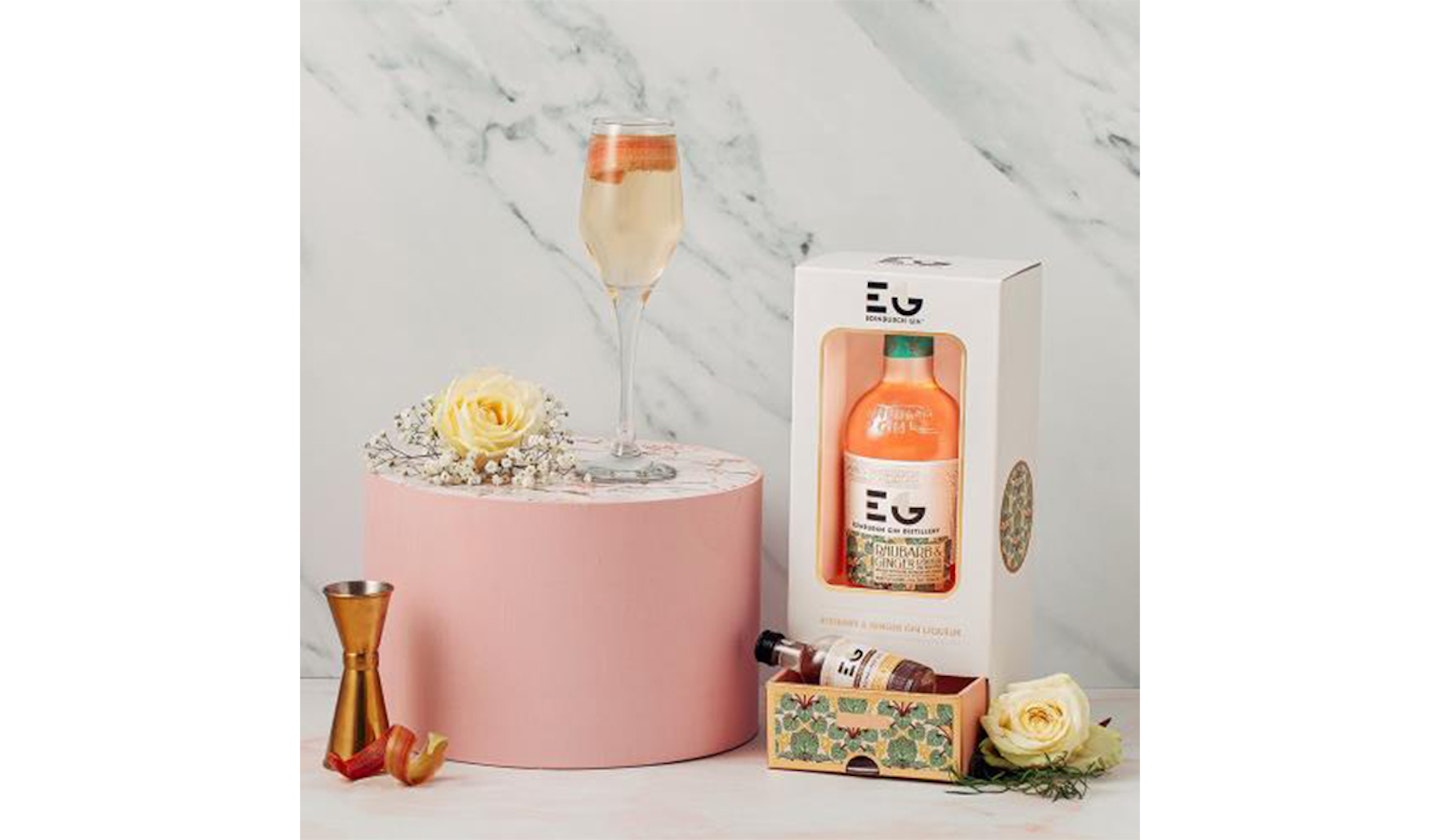 6 of 36
CREDIT: Moonpig
Edinburgh Gin Rhubarb & Ginger Liqueur Gift Set
For the cocktail queen who has everything, we love this twist on the G&T.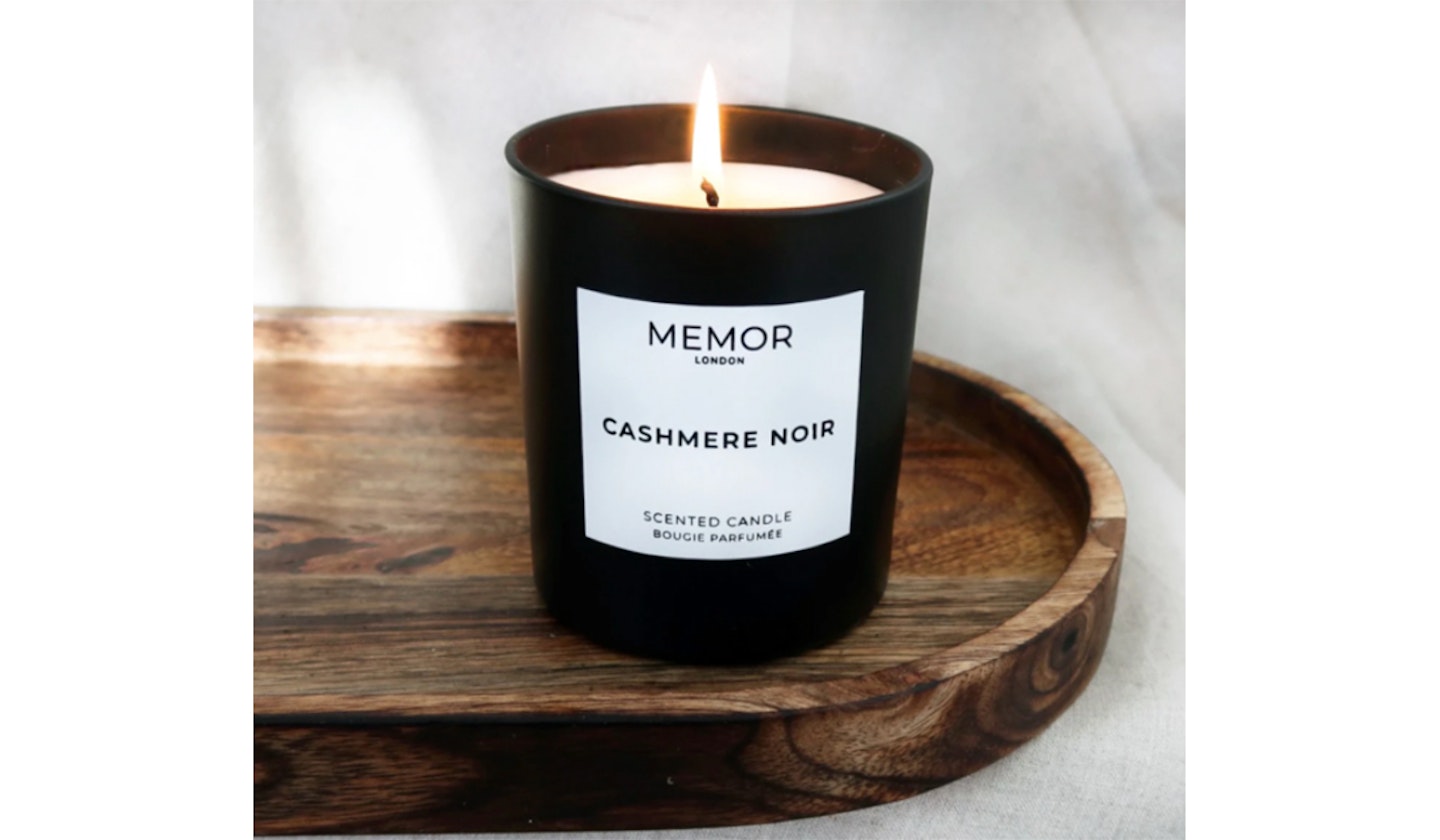 7 of 36
Cashmere Noir Essential Oil Candle
A gorgeous candle which helps de-stress and inspire a positive mood. We are huge fans.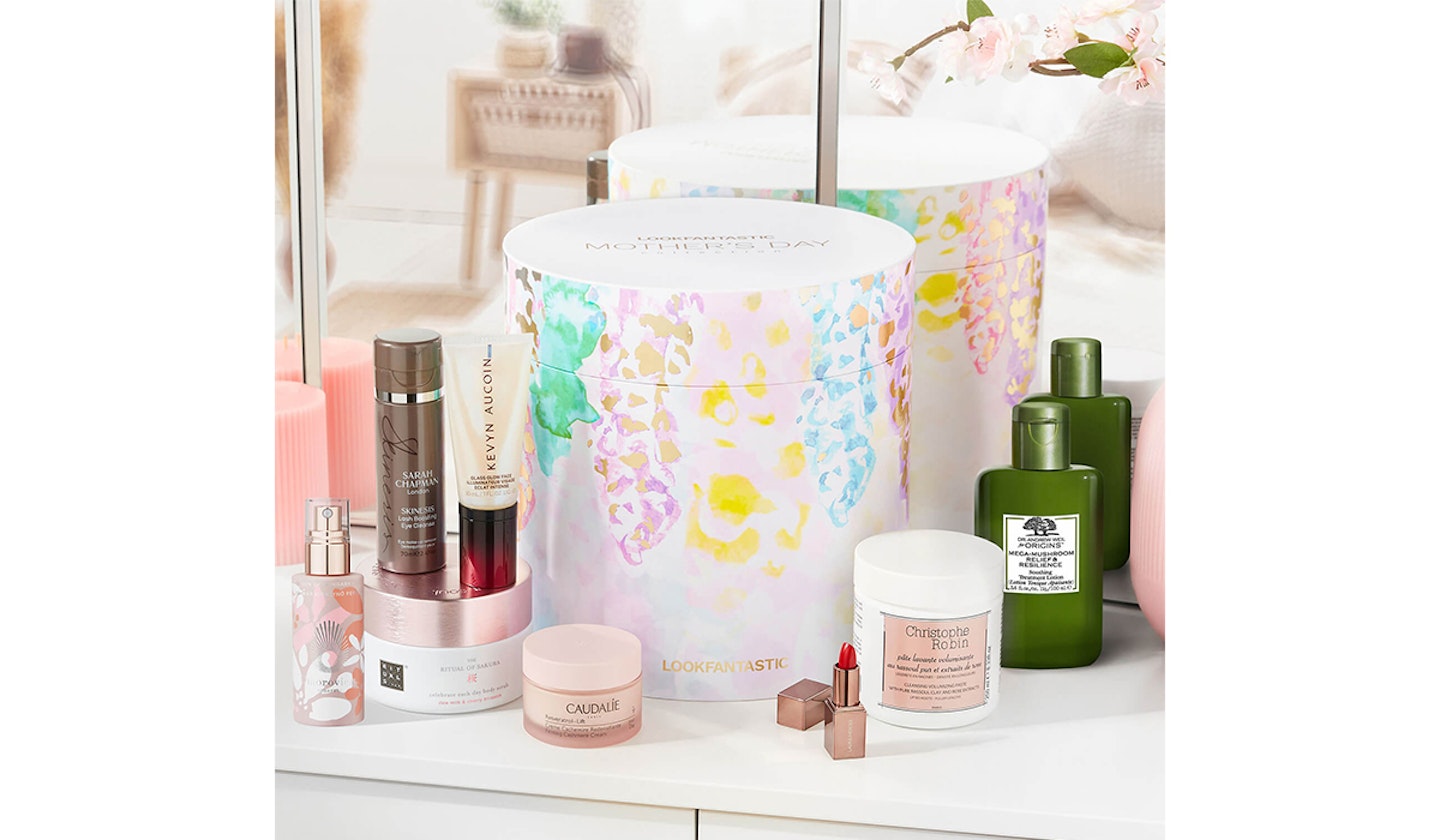 8 of 36
Look Fantastic Mother's Day Collection 2021
This beauty bundle is jam-packed with pampering goodies worth over £216 for the leading lady in your life.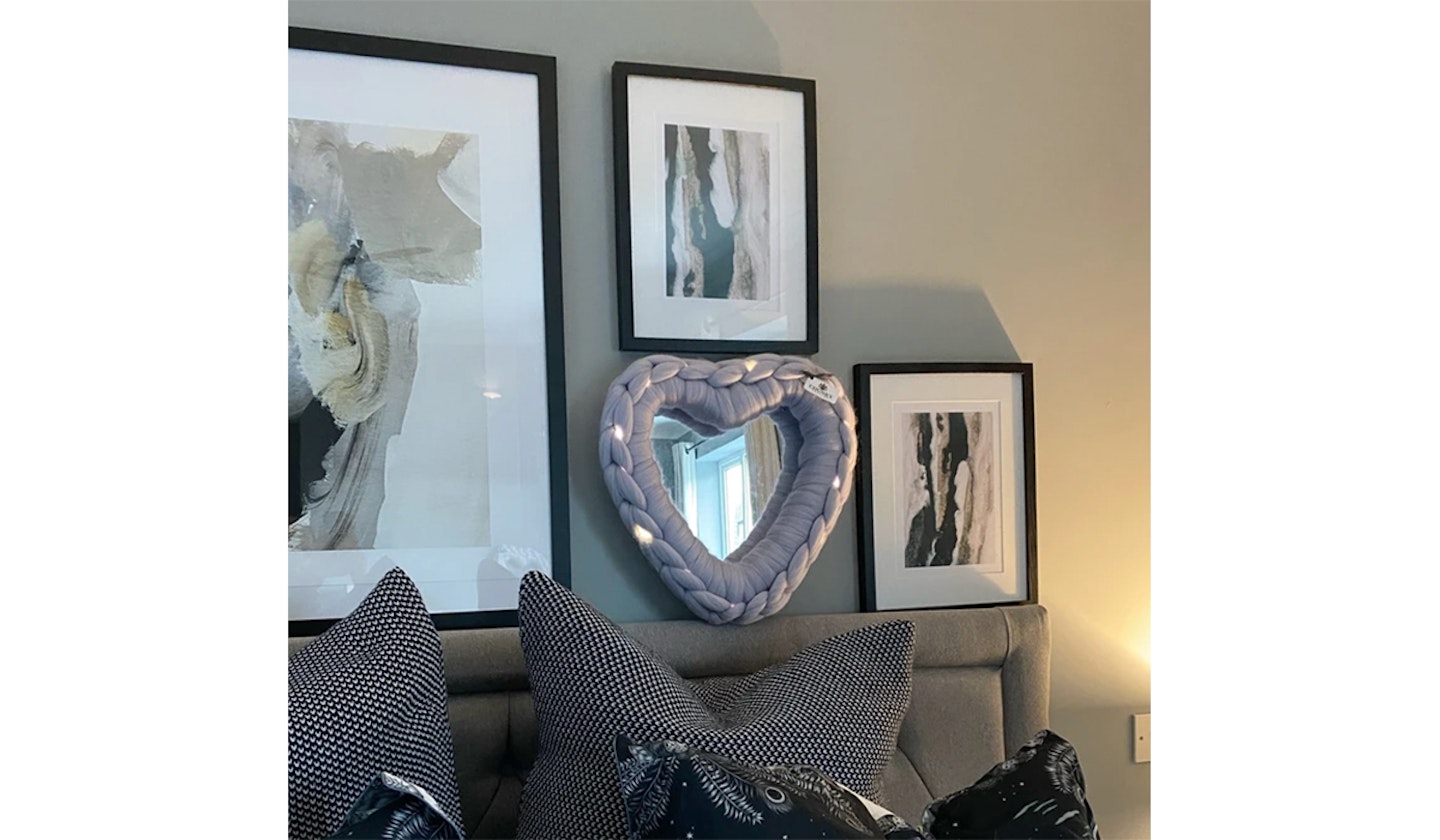 9 of 36
Mirrored Heart
Show you care with a knitted heart mirror, available in lots of colours.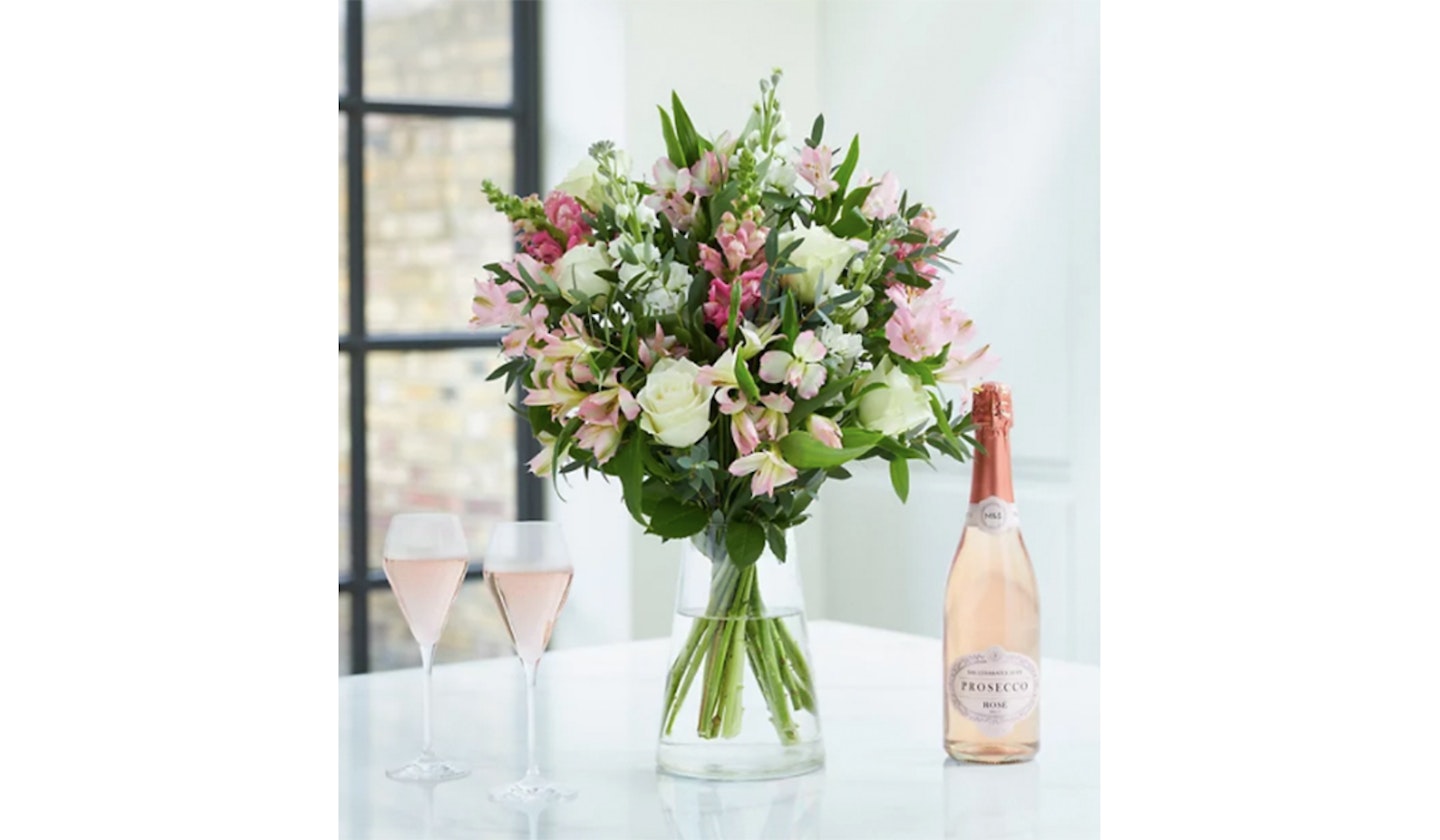 10 of 36
Lovely Mum Bouquet Prosecco Rosé Bundle (Delivery from 9th March 2021)
If mum's favourite hobbies include receiving flowers and a glass of bubbles, this M&S pairing will go down a treat.
11 of 36
Seychelles Mini Home Scenting Set
Ensure mum's house smells luxe and summery with this scenting gift set from The White Company.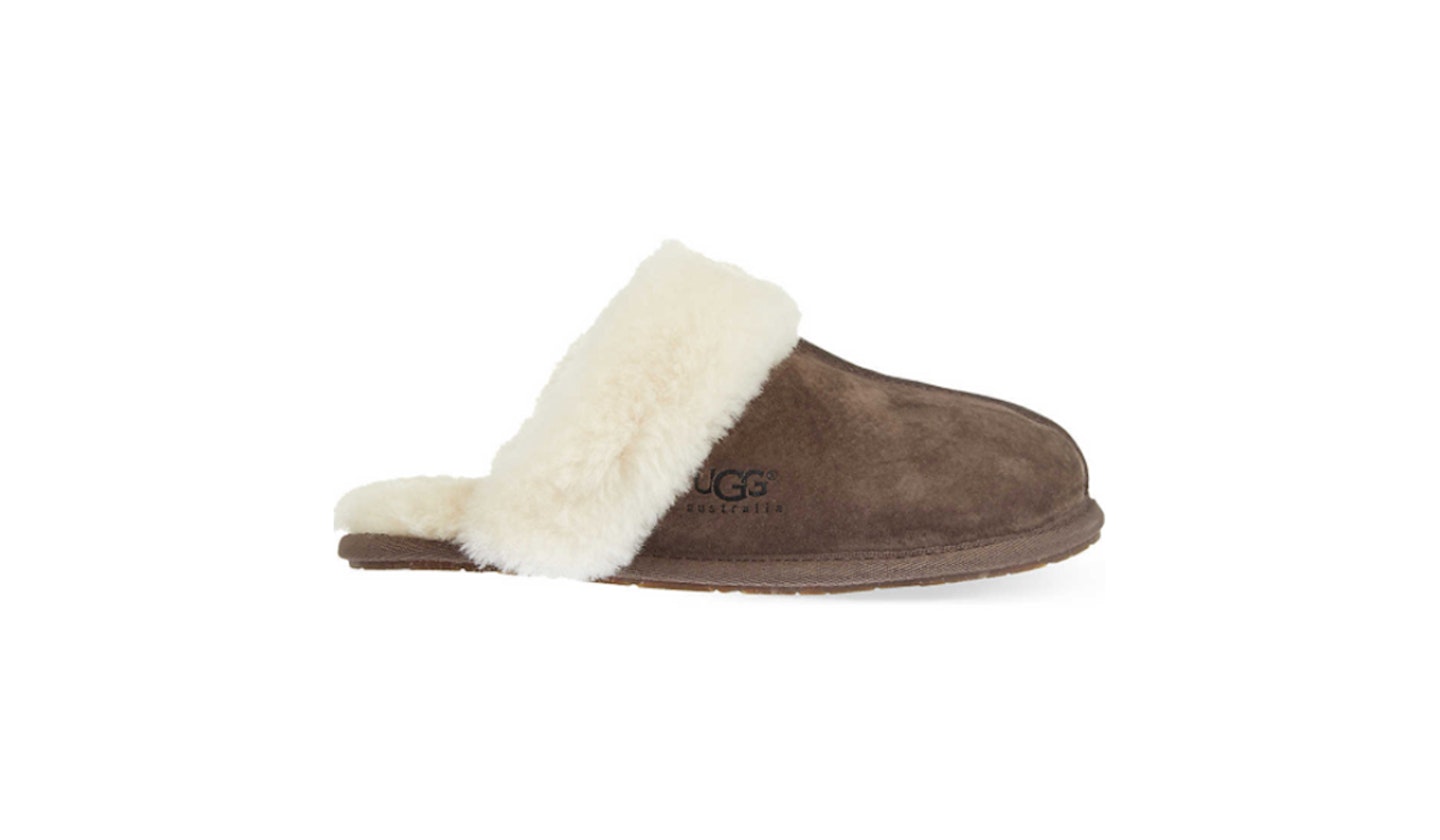 12 of 36
UGG Scuffette II slippers
Prepare to become the favourite child with this classic slipper style from UGG.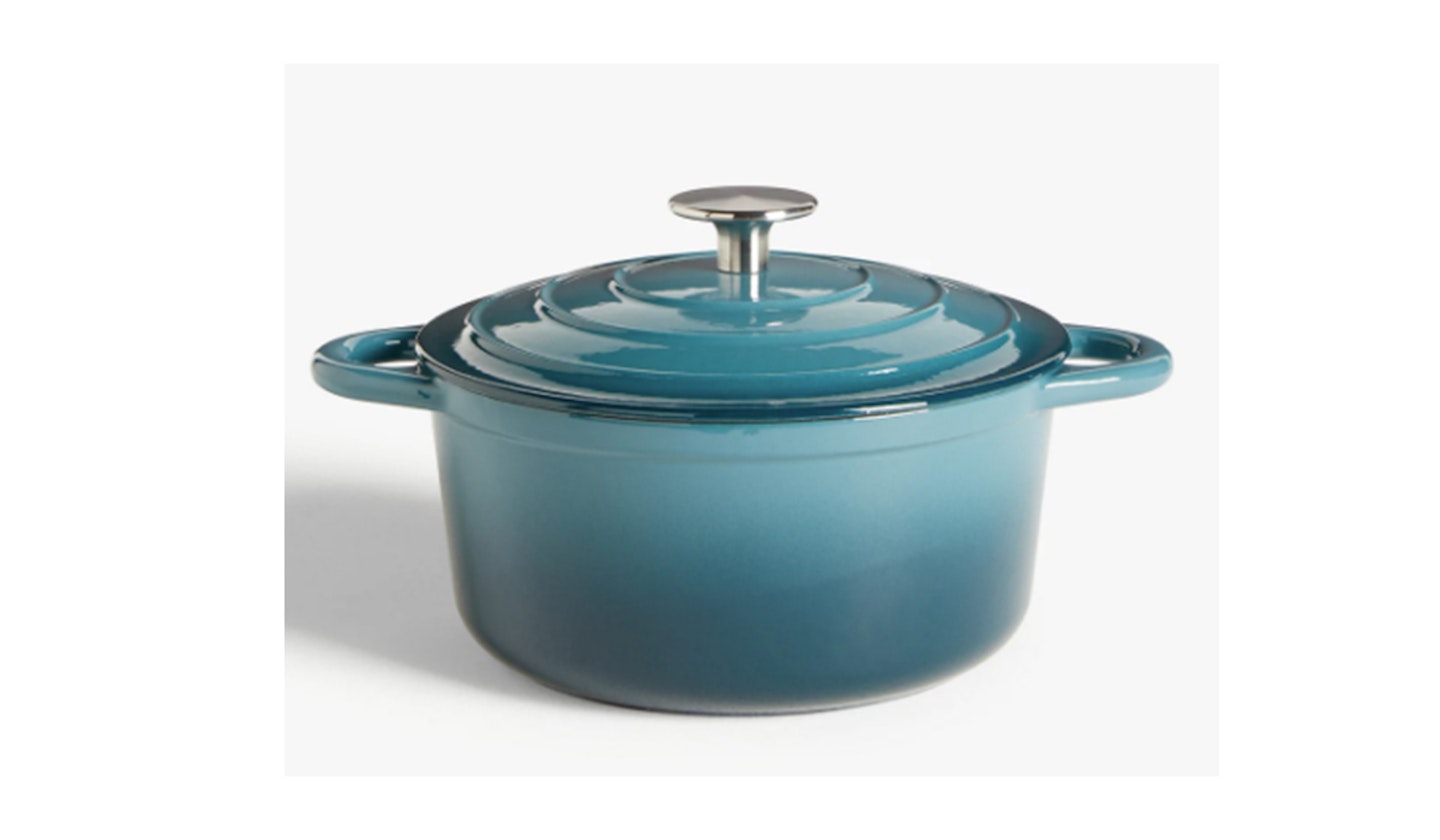 13 of 36
John Lewis & Partners Cast Iron Round Casserole
Upgrade her kitchenware with this stylish and practical casserole dish.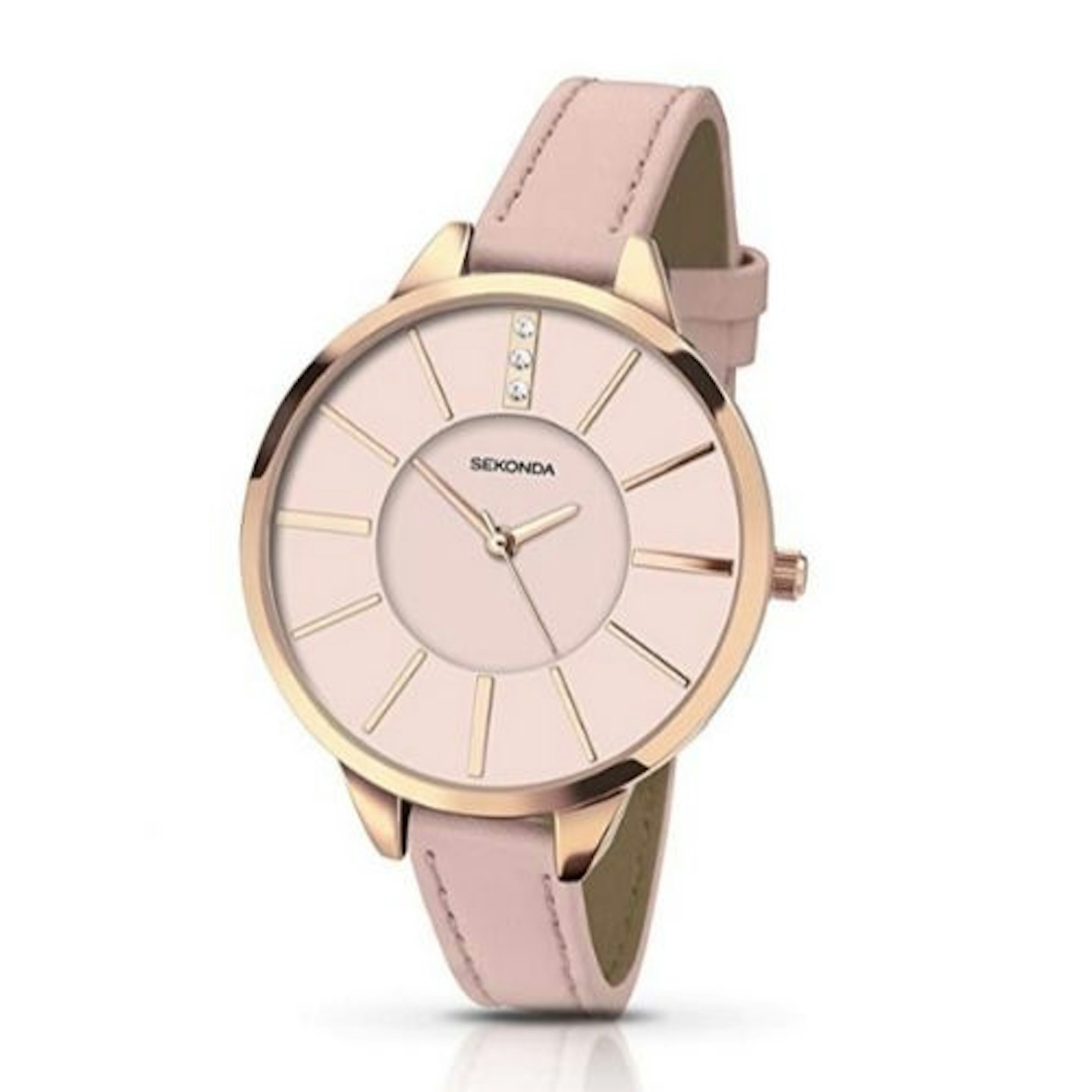 14 of 36
Sekonda Women's Watch
How lovely is this watch from Sekonda? Every time your mum looks down at her watch she'll think of you and obvs you're the best gift of all...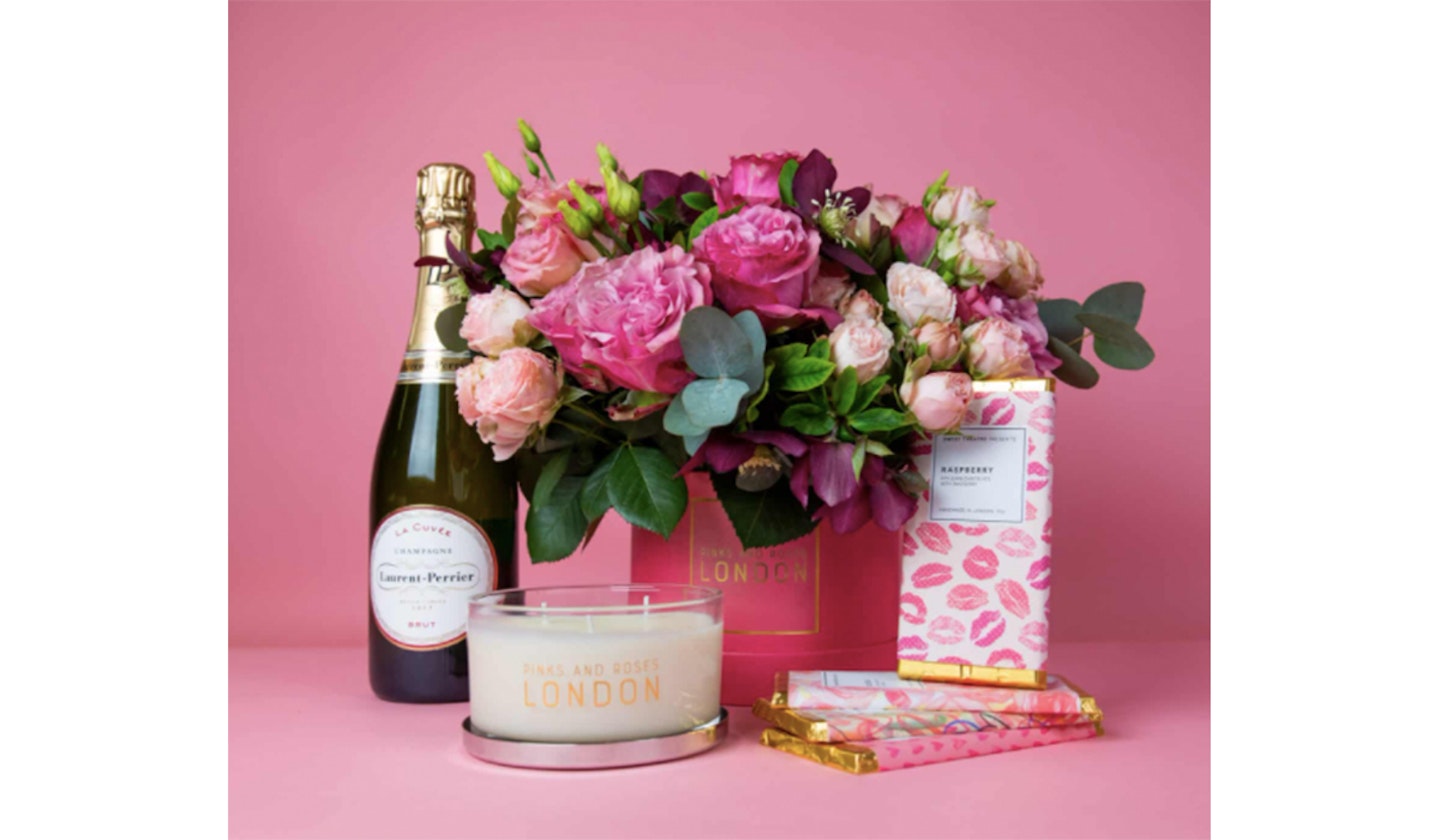 15 of 36
The Empowered Gift Set
Go all out this Mother's Day with a fancy gift set made for a Queen. Available from 1st March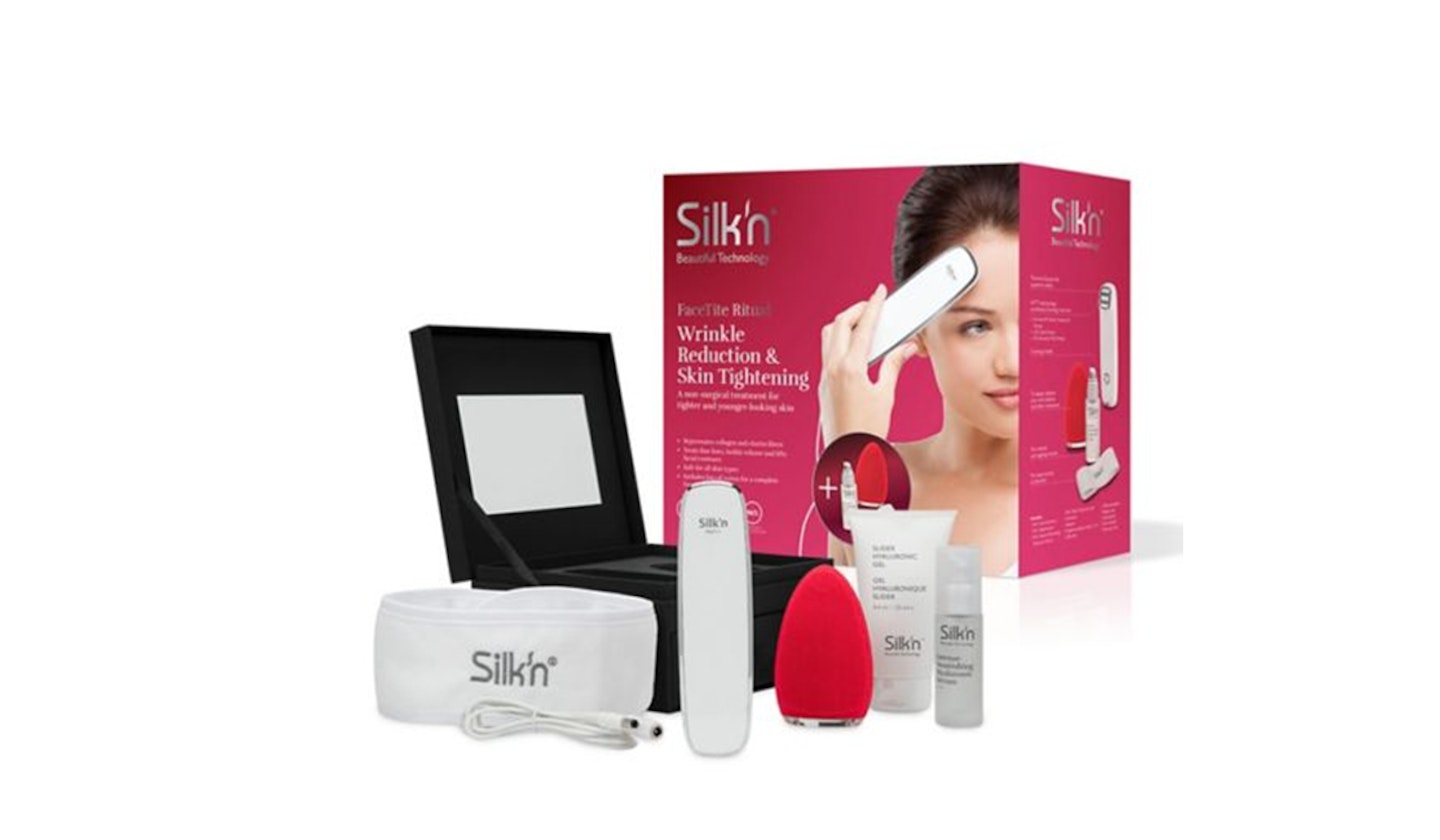 16 of 36
Silk'n Facetite Ritual anti ageing technology
If she's in to skincare or looking her best, she'll love this micro-frequency at-home device which helps to tighten the face and boost collagen.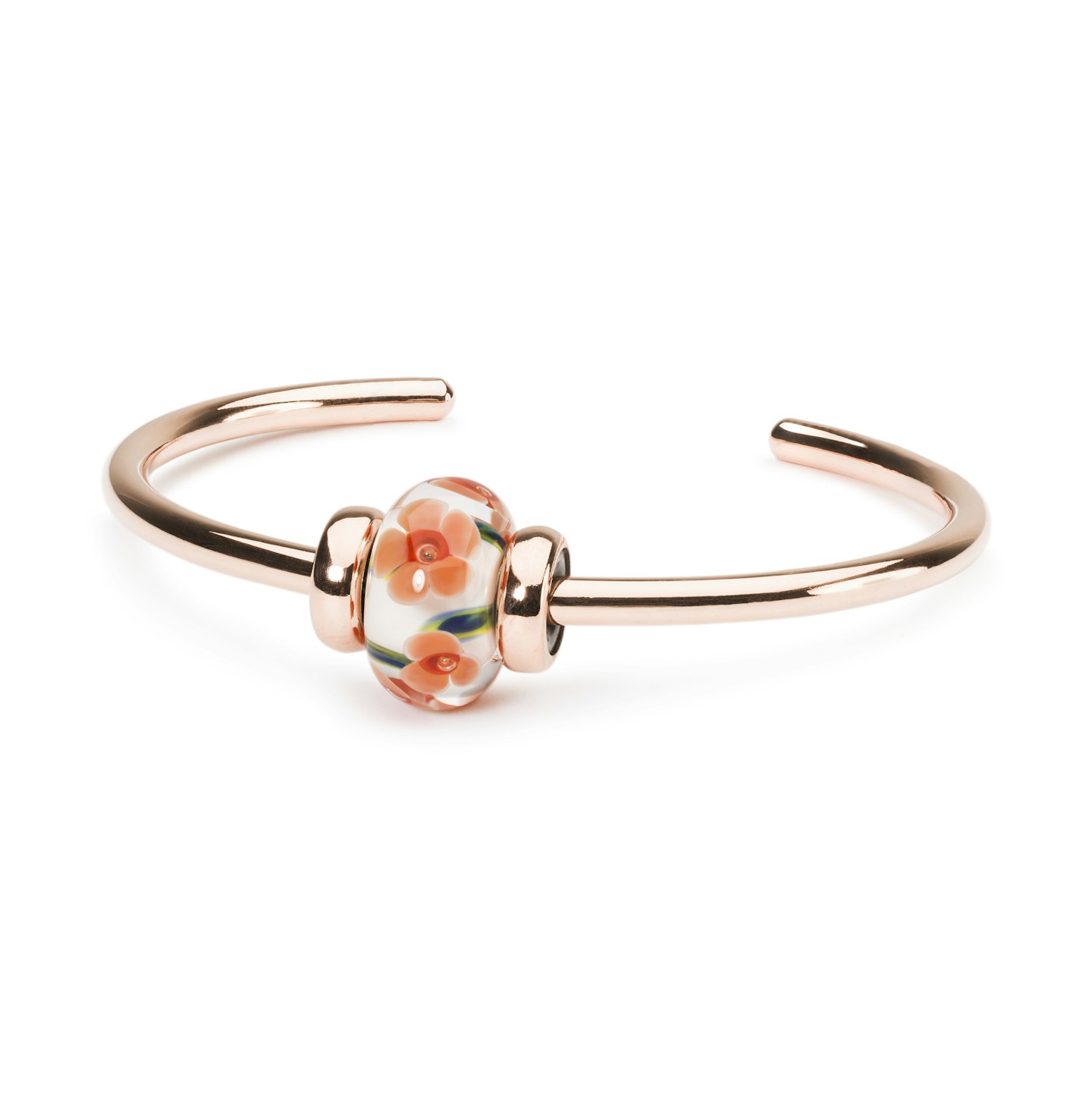 17 of 36
CREDIT: Trollbeads
Flowers of Love Bangle
If you want to splurge out this Mother's Day, then look no further than this gorgeous copper bangle from Trollbeads. We love the delicately decorated stunning glass bead that's embedded with flowers, and we're pretty sure your mum will, too! ud83cudf38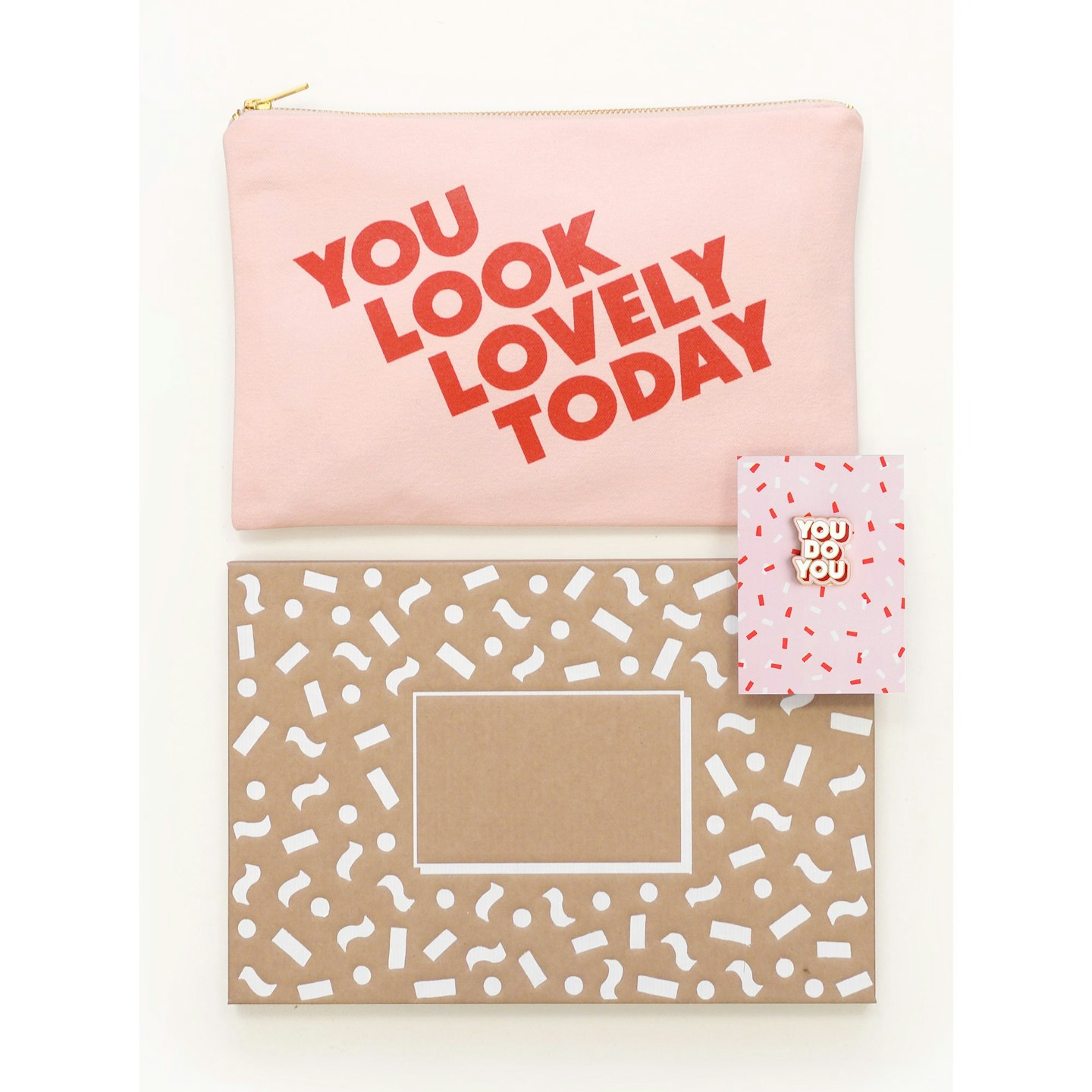 18 of 36
CREDIT: Alphabet Bags
You Look Lovely Today Gift Set
This beautiful gift set includes a blush pink canvas pouch that doubles up as a makeup bag, screen printed with the words 'You look lovely today'. A quirky enamel pin is also included, for those mums who love to accessorise their outfits.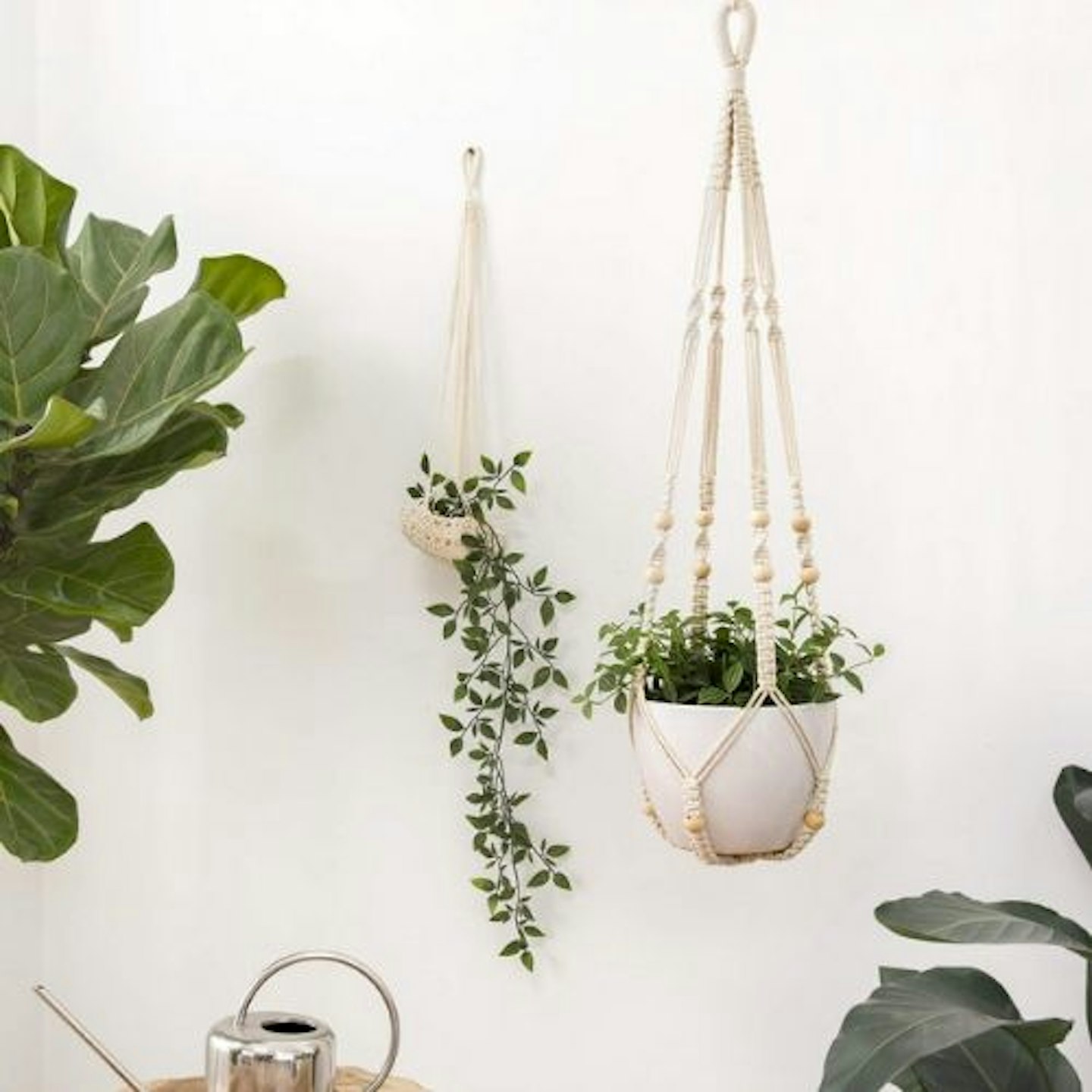 19 of 36
Mkouo Macrame Plant Hangers
Does your mum love gardening? These lit hangers will help bring the garden vibe inside your childhood home. And, they're cute AF so you'll probs end up buying them for yourself, too.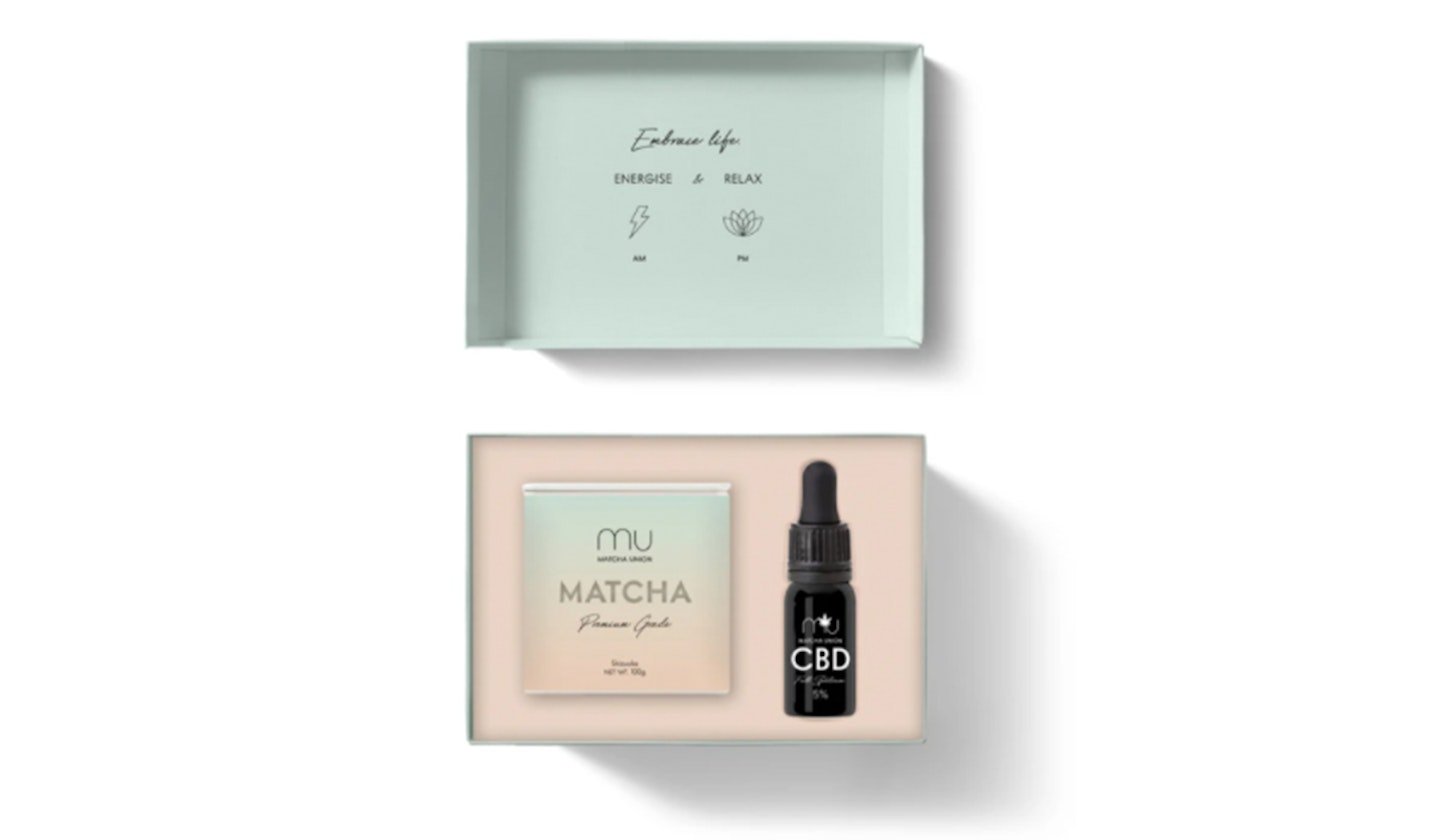 20 of 36
Matcha Union set
This introductory kit from Matcha Union has both a premium Matcha blend and a 5% CBD oil, promising to help energise and relax the body and provide a whole range of health benefits.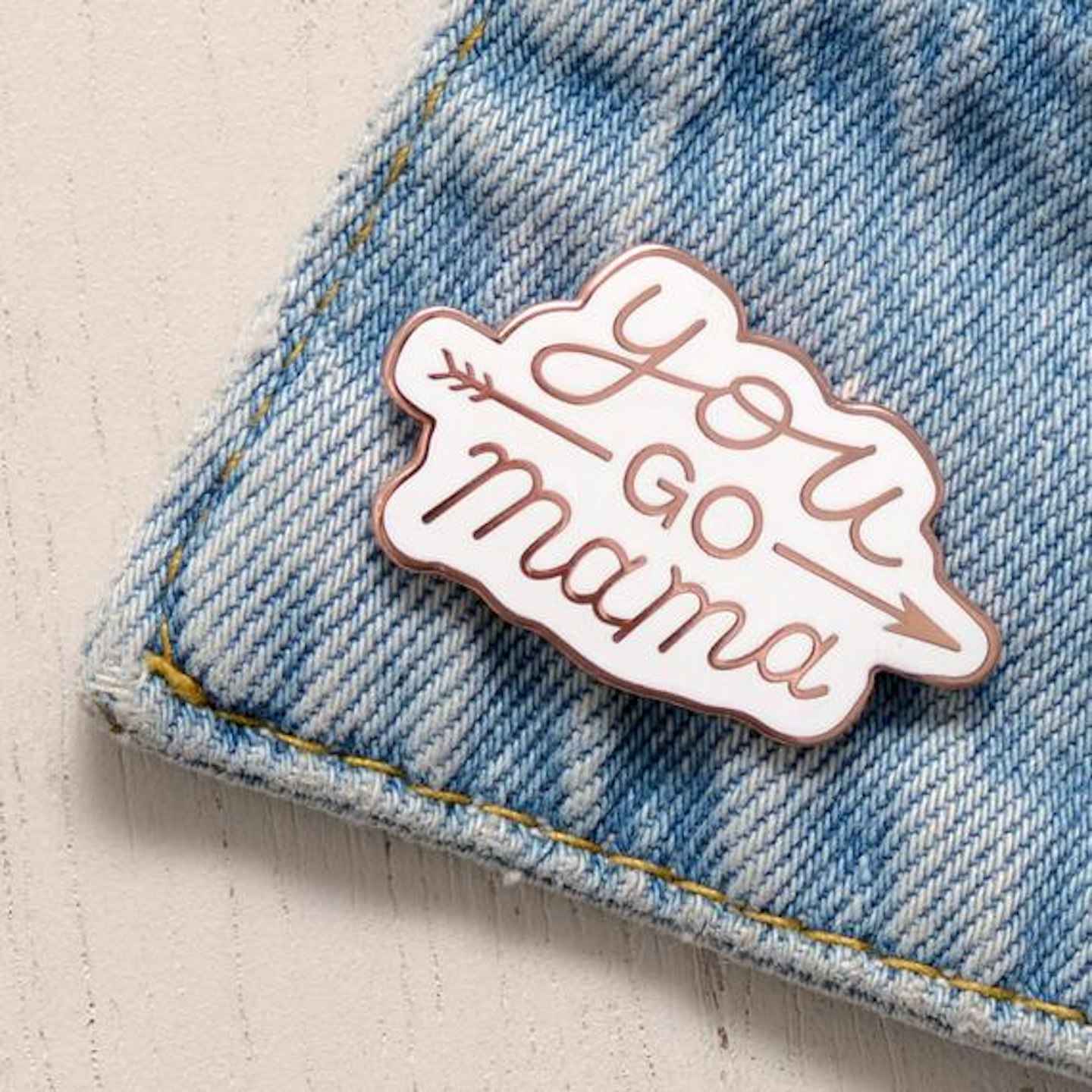 21 of 36
CREDIT: Etsy
You Go Mama Pin
We love this cool handmade 'You Go Mama' pin from Etsy, which is made from white and copper toned metal. Your mum can use it to jazz up her jacket, bag or scarf!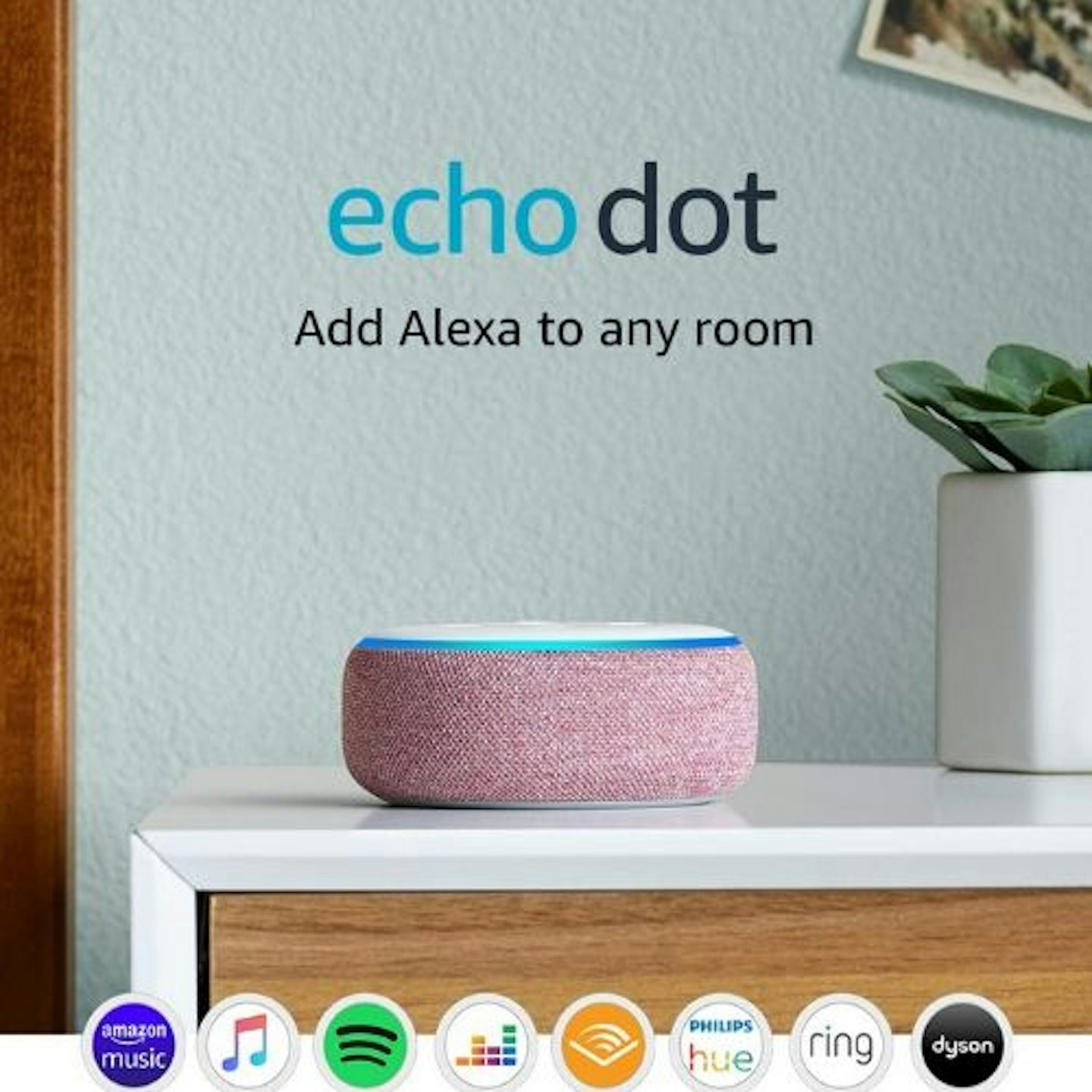 22 of 36
Echo Dot (3rd Gen)
Alexa, why will Mum love having a smart speaker? The voice control smart speaker will allow your mum to play her favourite songs, ask questions, check the weather, set alarms and more.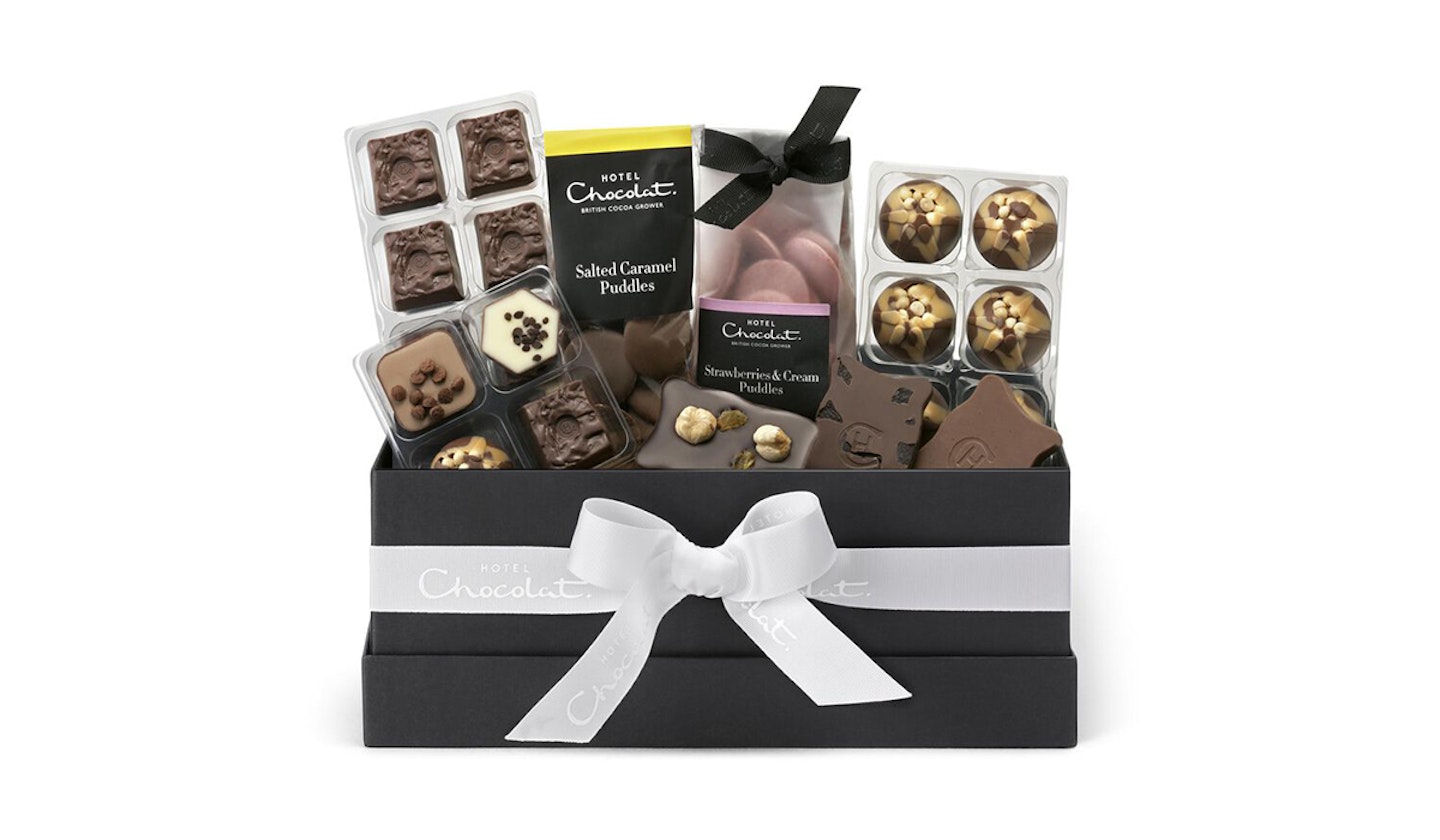 23 of 36
The Everything Chocolate Gift Hamper Collection
Sometimes mum wants nothing more than a hamper of posh choccies.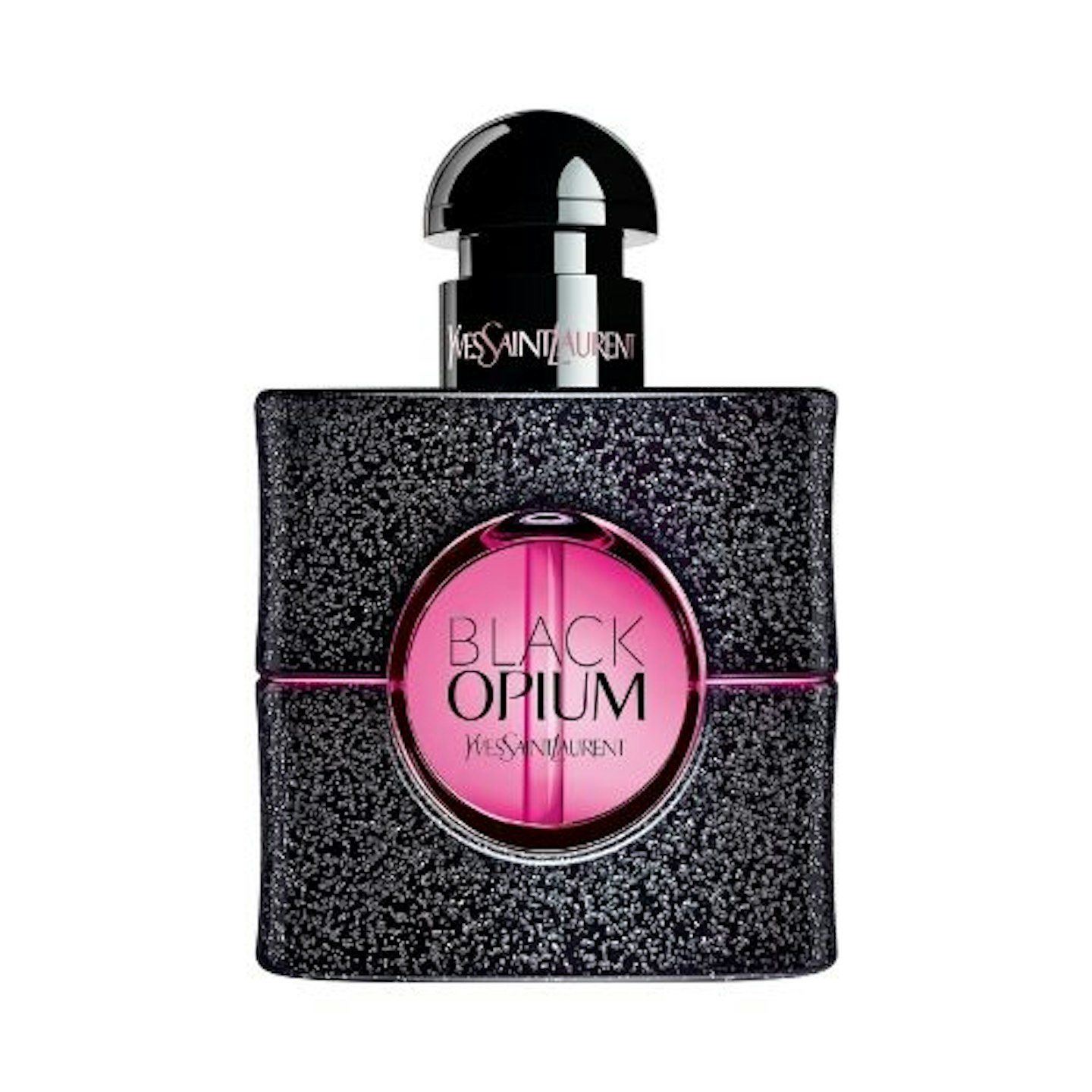 24 of 36
CREDIT: Yves Saint Laurent @ Escentual
Yves Saint Laurent Black Opium Eau de Parfum Spray
What mum doesn't love perfume? Add this gorgeous fragrance to her collection, which will look stunning on her bedside table.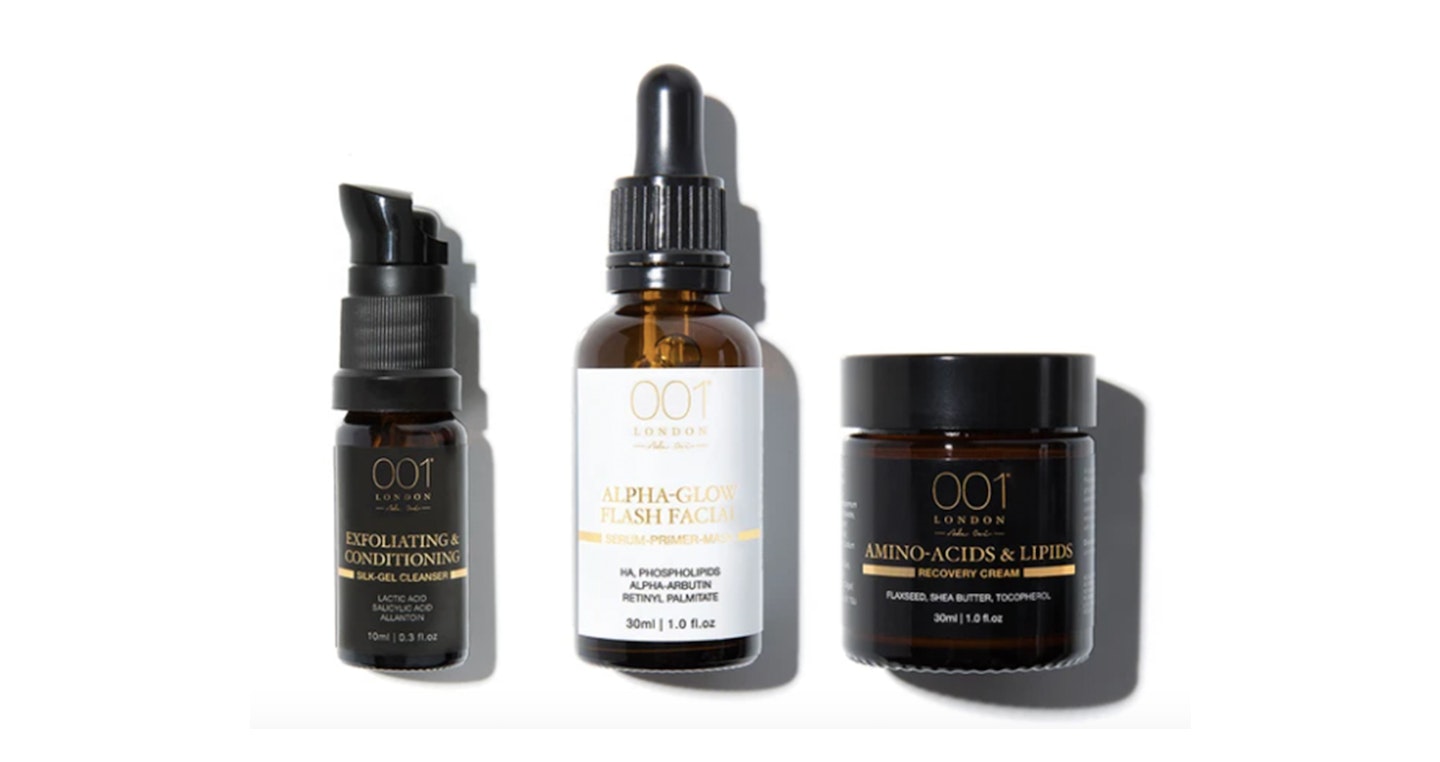 25 of 36
001 Skincare 3-Step Starter Kit
The celeb-approved skincare brand blends ancient Asian apothecary principles with modern bio-chemistry. The results? Hard-working formulas which leave your skin youthful and dewy.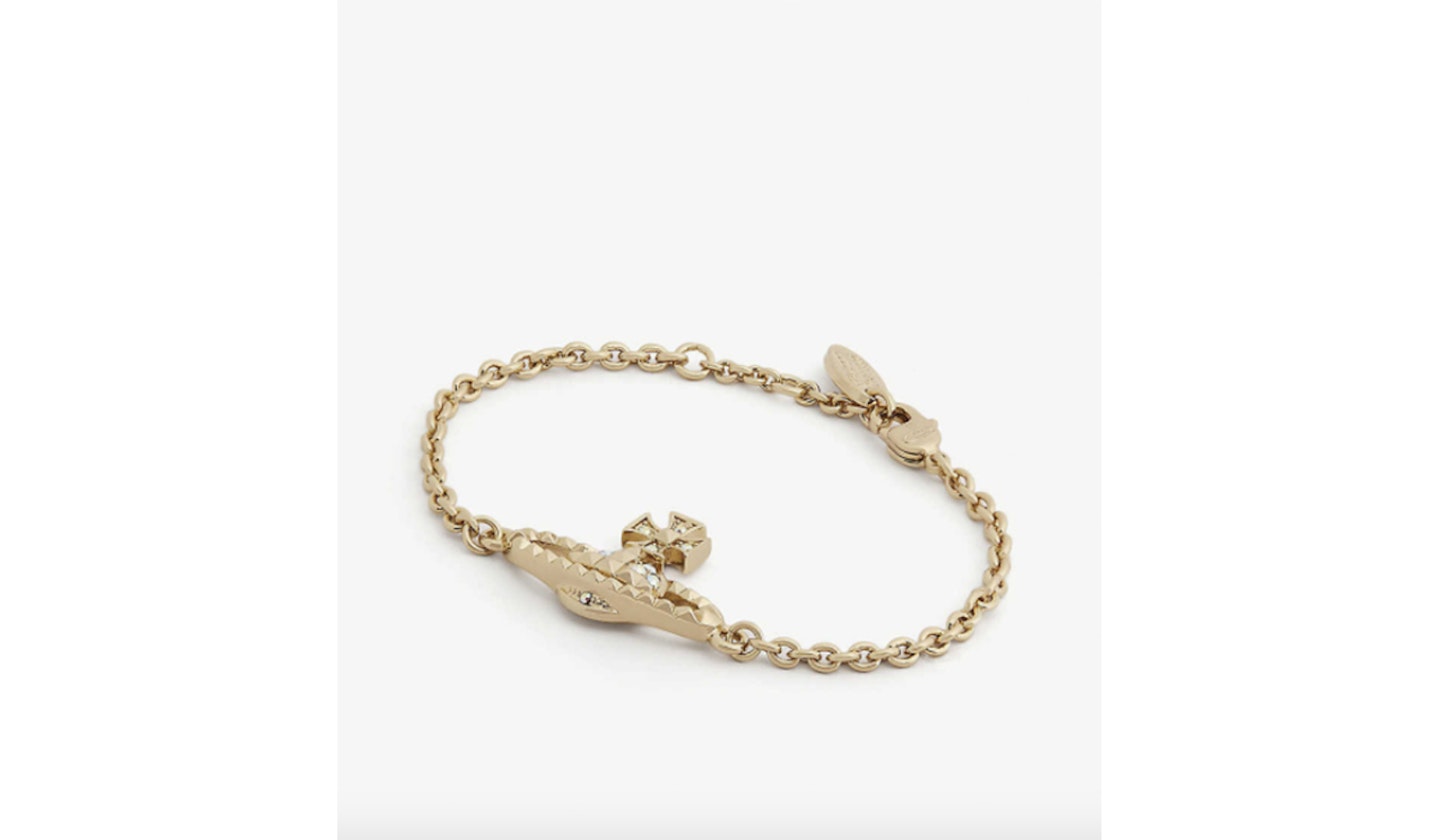 26 of 36
Vivienne Westwood Mayfair bas relief orb bracelet
Spoil mum with this stunning bracelet that will last a lifetime.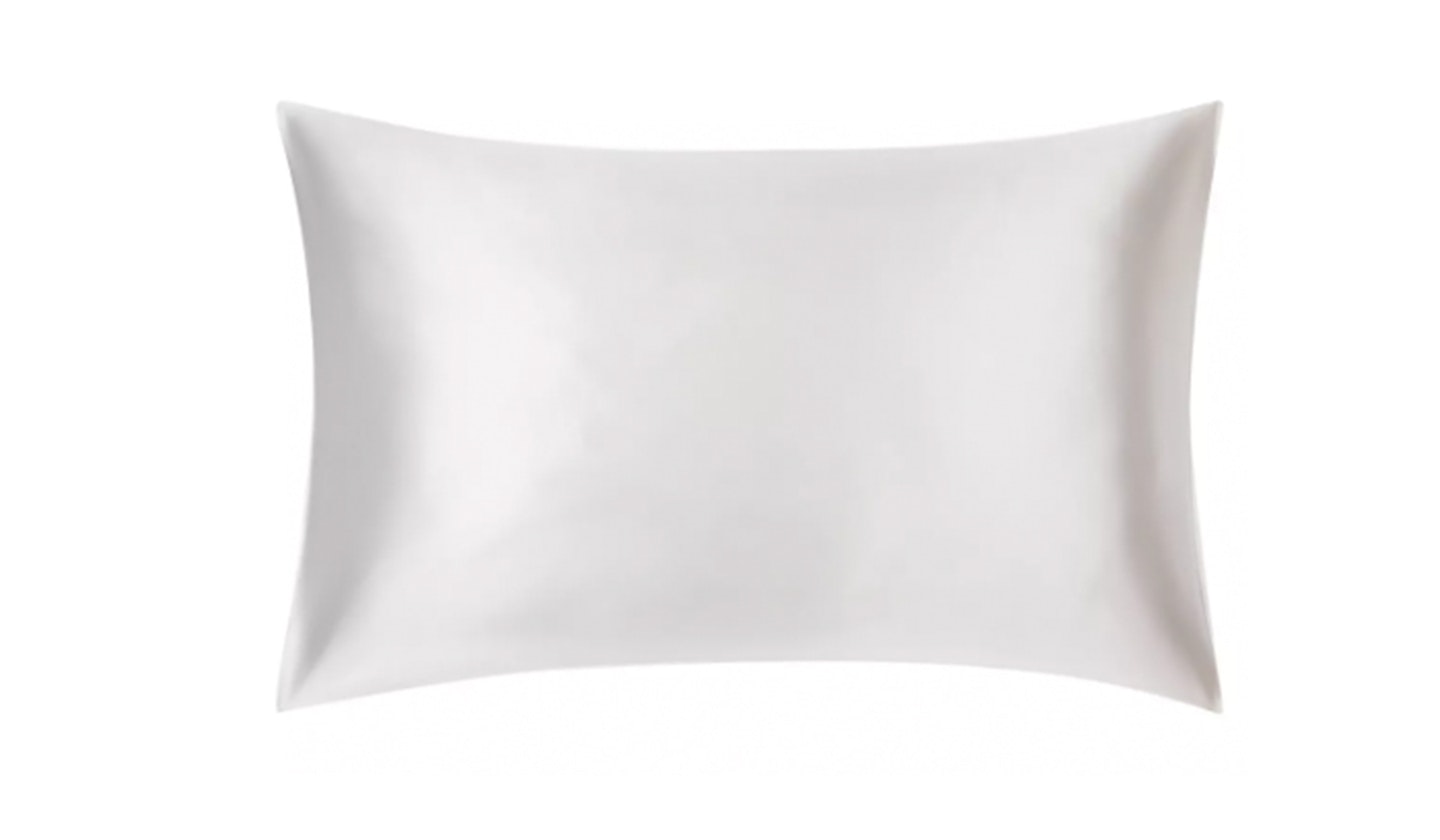 27 of 36
John Lewis & Partners The Ultimate Collection Silk Standard Pillowcase
Silk pillowcases have a whole host of dreamy benefits including preventing wrinkles and keeping long hair healthy.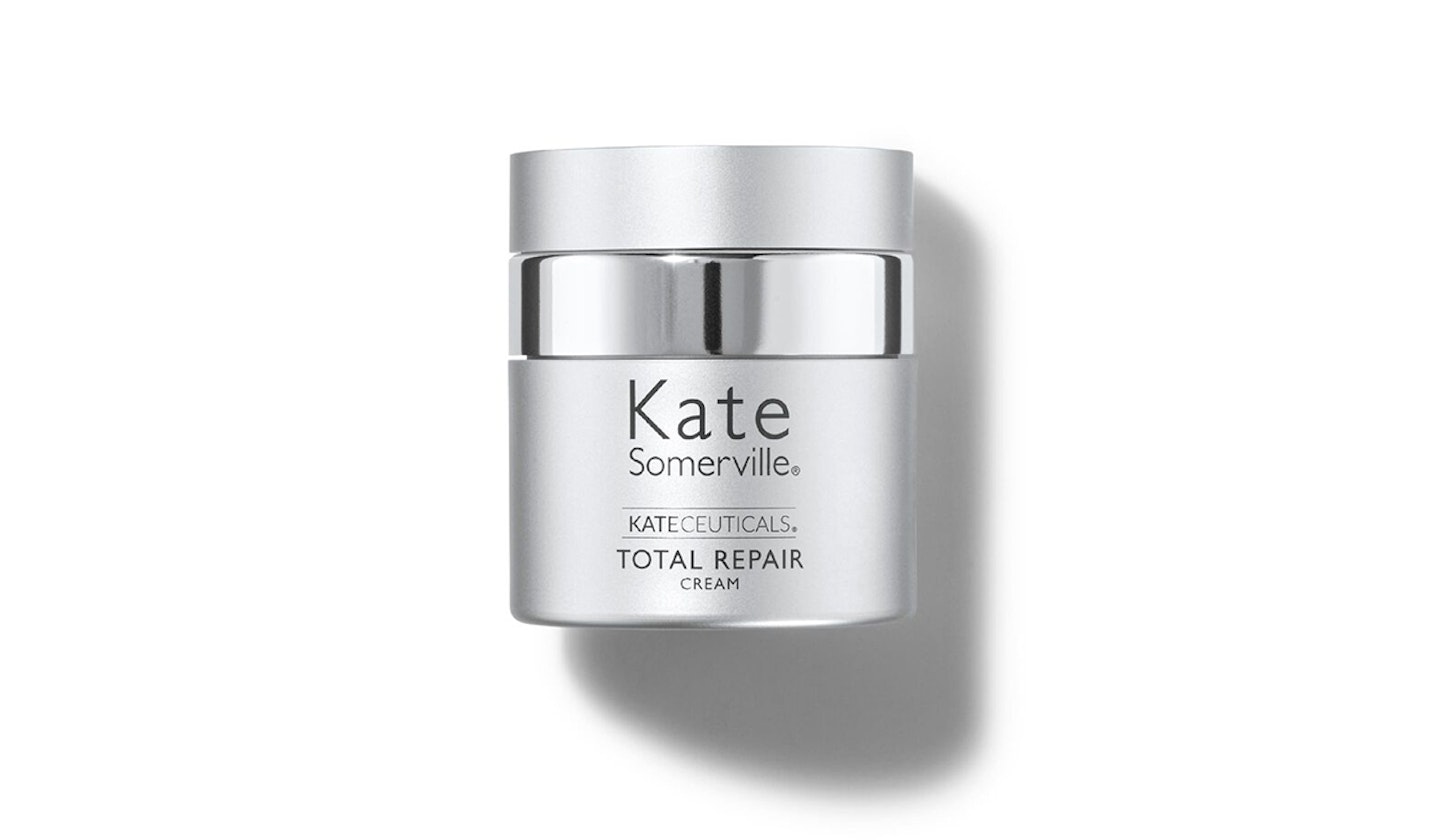 28 of 36
Kateceuticals Total Repair Cream
Skincare buffs are excited by Kate Somerville's latest range and for good reason - this moisturiser is brimming with peptides, hyaluronic acid and squalane and promises to help ageing skin in as little as one week.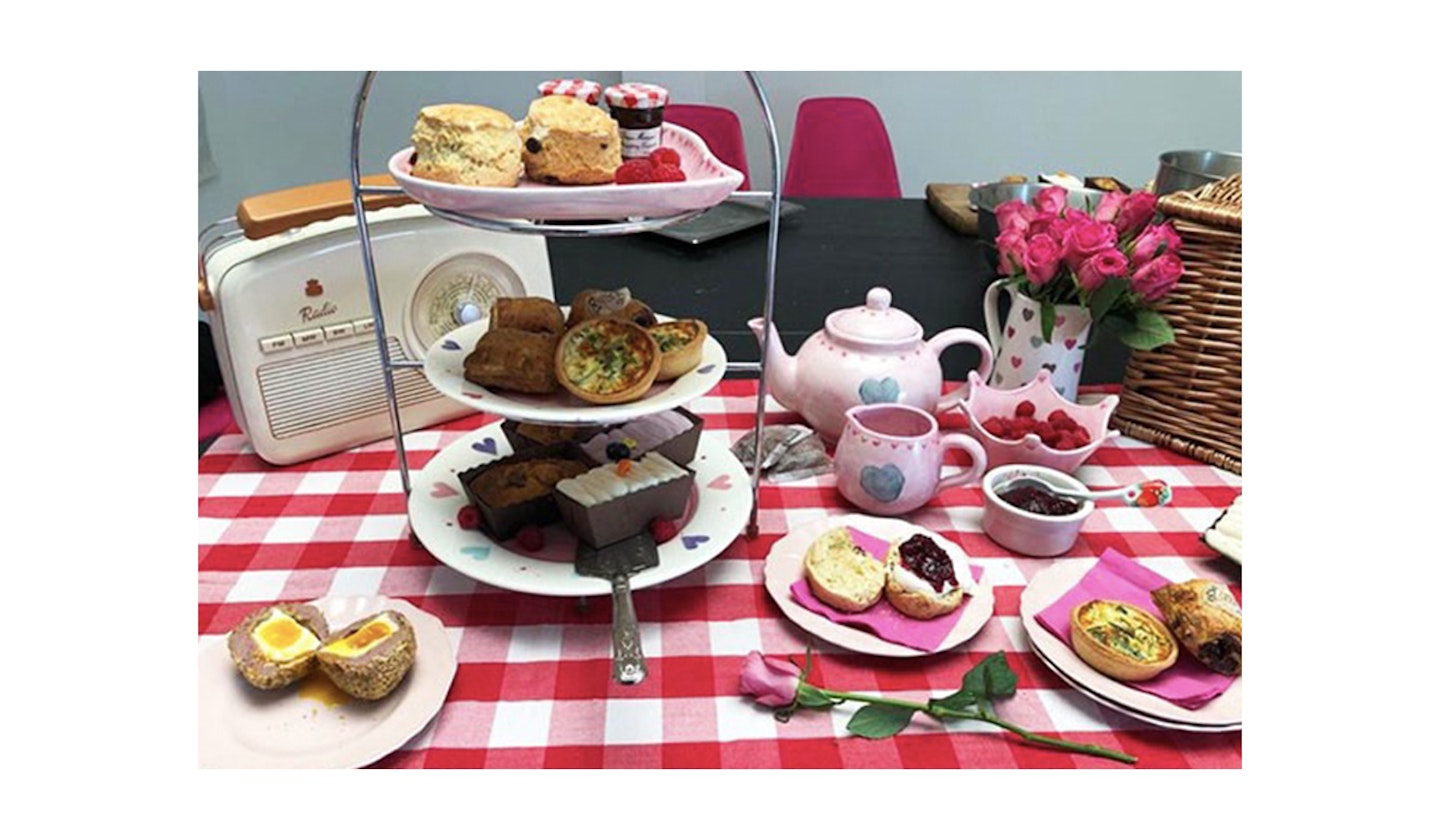 29 of 36
Afternoon Tea for Two at Home with Piglet's Pantry
Whether you're spending Mother's Day with mum this year or for a treat for her to enjoy with her loved ones, this yummy afternoon tea hamper will hit just the spot.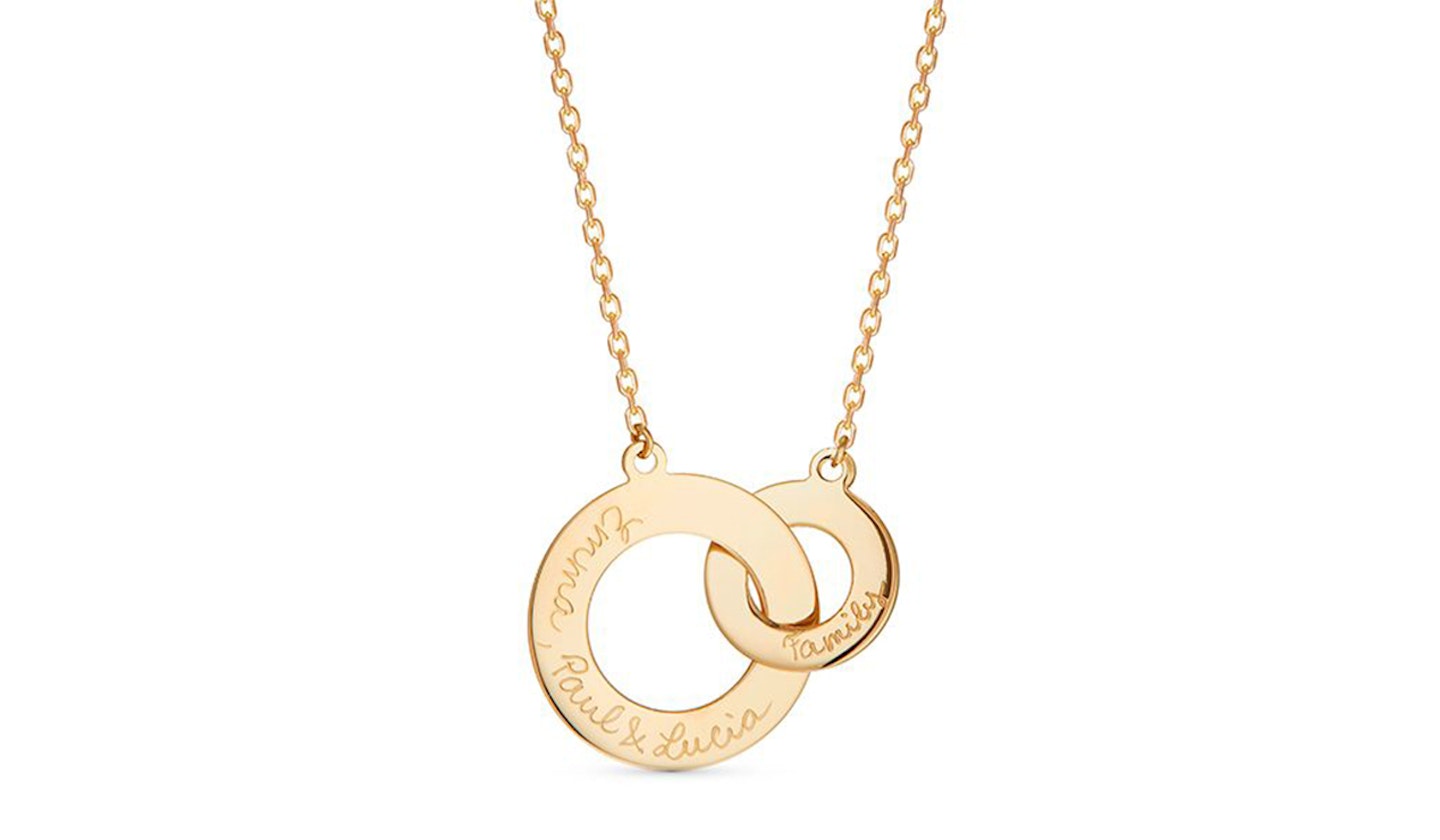 30 of 36
Personalised Intertwined Necklace
There's nothing more special than personalised jewellery. Merci Maman's personalised necklaces have even been worn by Duchess Kate Middleton.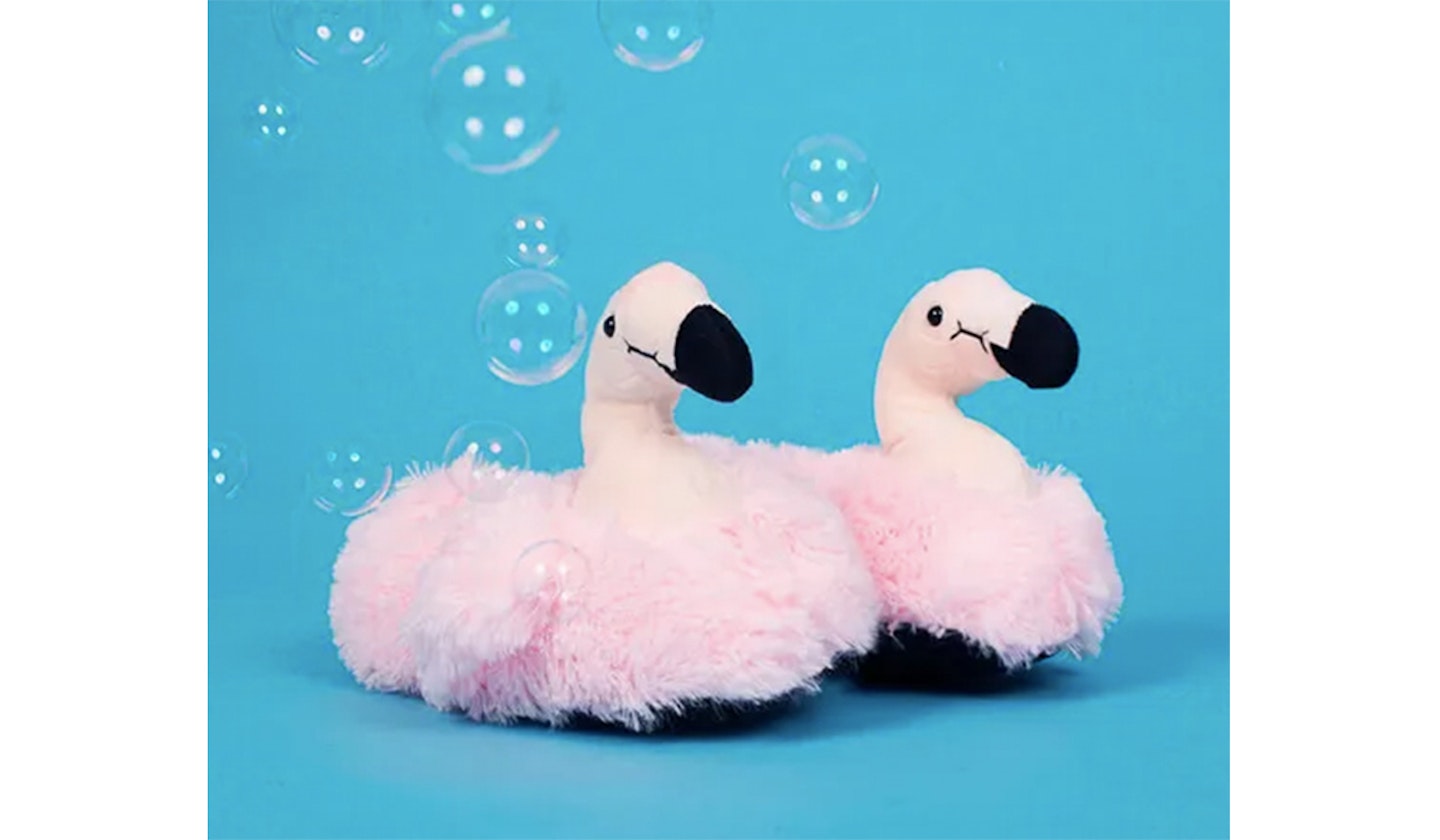 31 of 36
Flamingo Slippers
Cheer up mum's feet with a pair of flamingo slippers. Because why the hell not.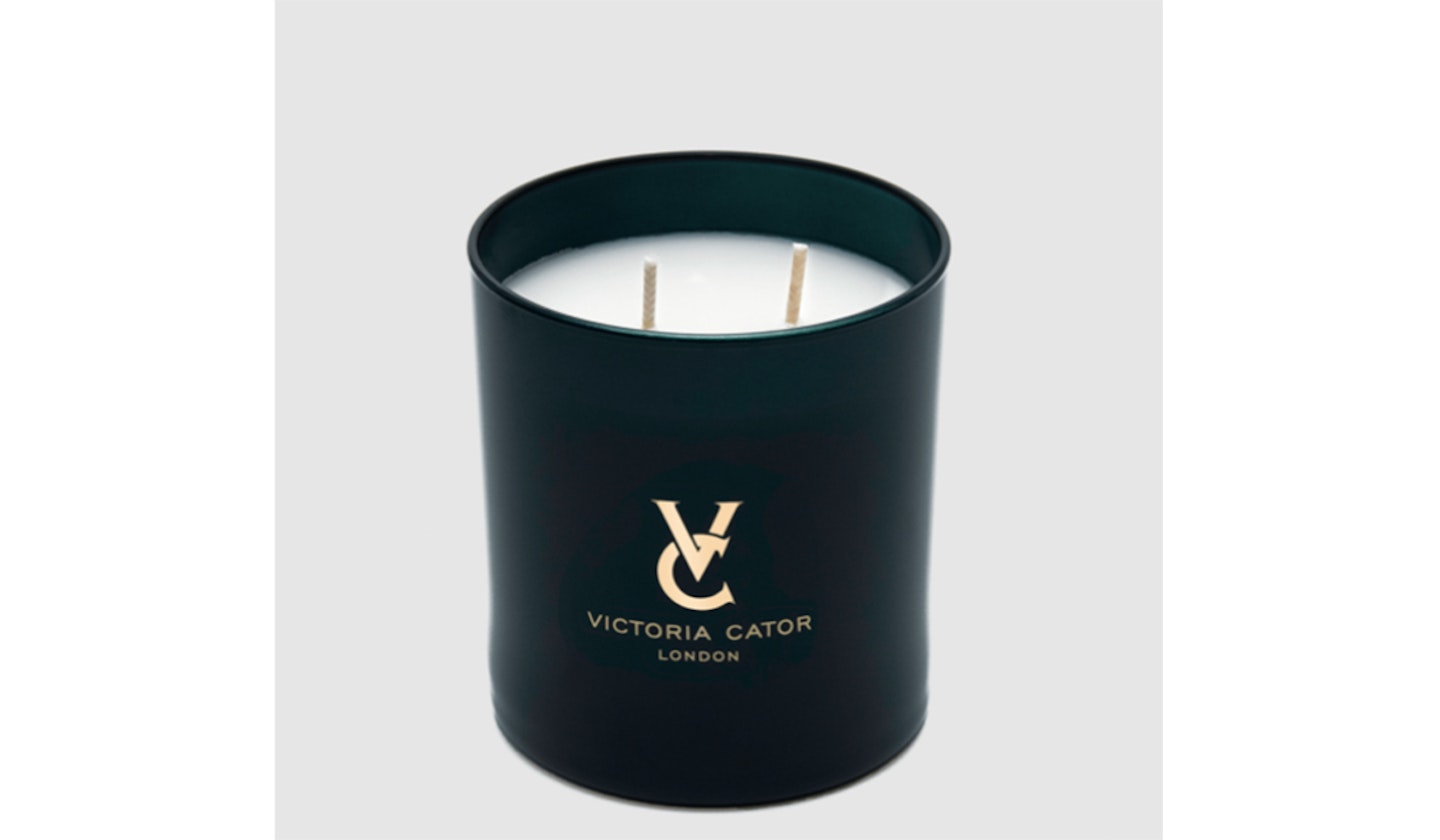 32 of 36
Victoria Cator Casablanca Candle
You can't go wrong with a classic candle that will take pride of place on her mantlepiece.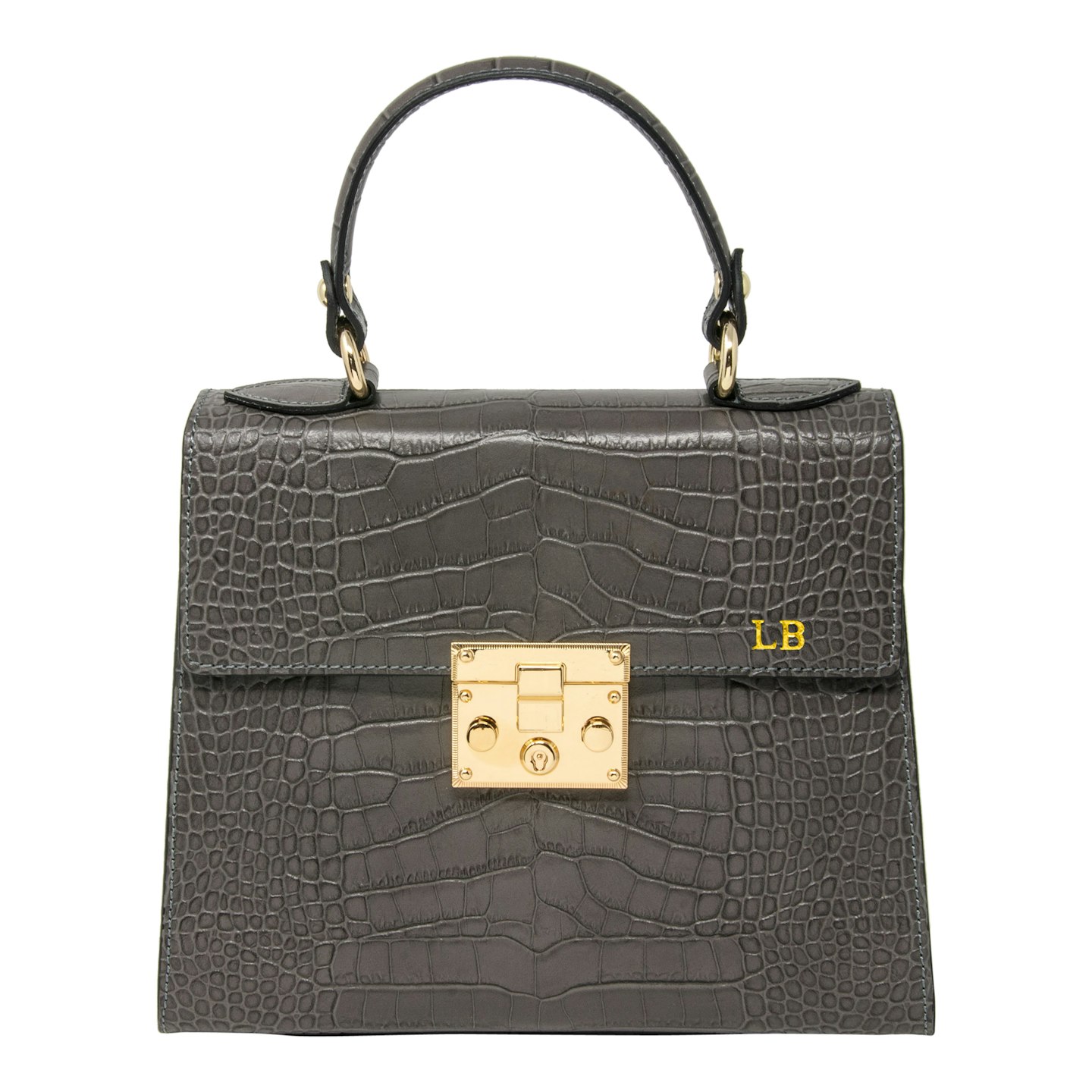 33 of 36
CREDIT: Lover Of Luxe
Personalised Croc Top Handle Bag
Crafted with Italian leather, give your mum the gift of luxe with this stunning handbag. Personalise with up to 4 Characters in gold. Erm, can we have one too?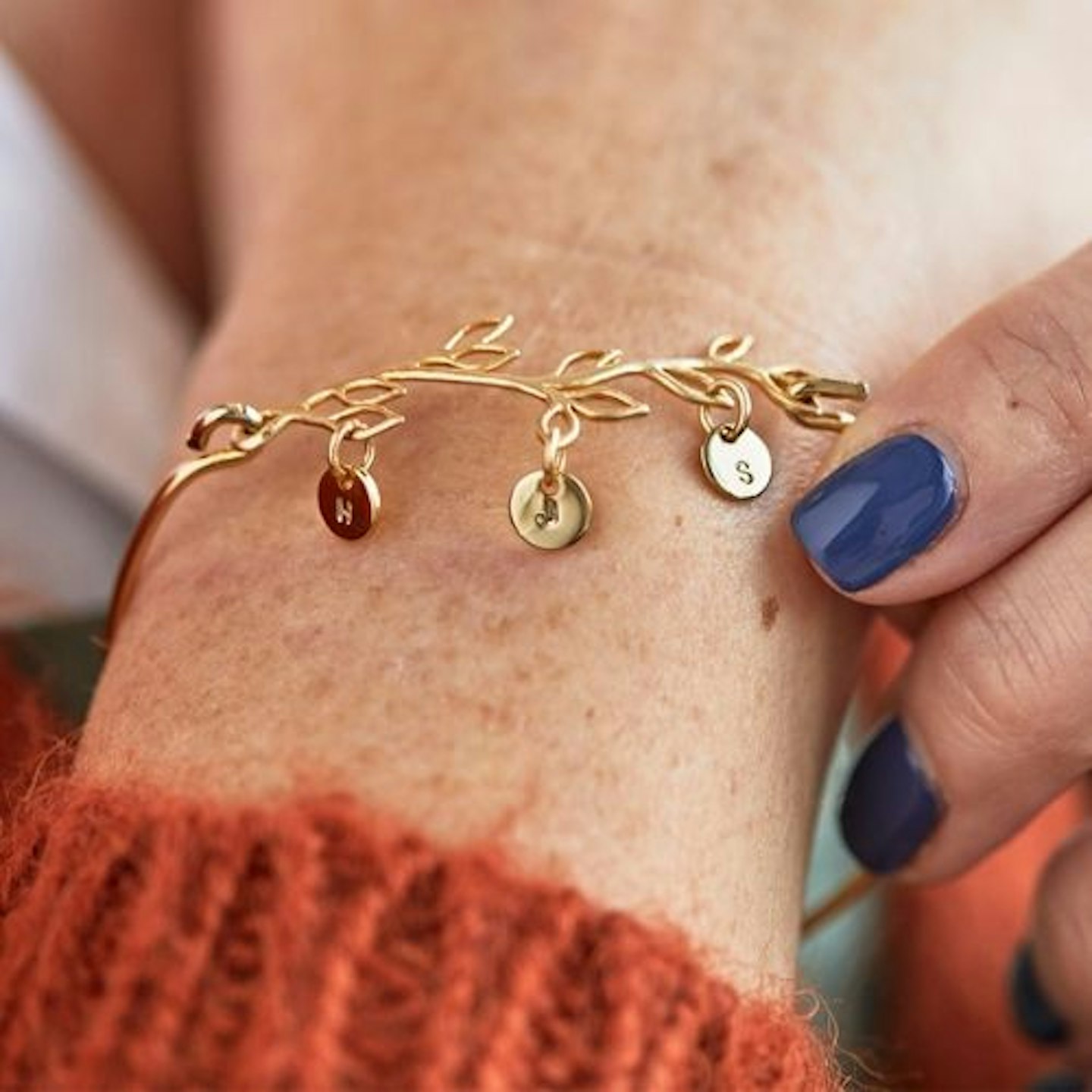 34 of 36
Family Tree Bangle
Personalised gifts go along way and your mum will be so touched that you brought her such a thoughtful gift. This family tree bracelet will allow you to add up to eight discs with an initial on them.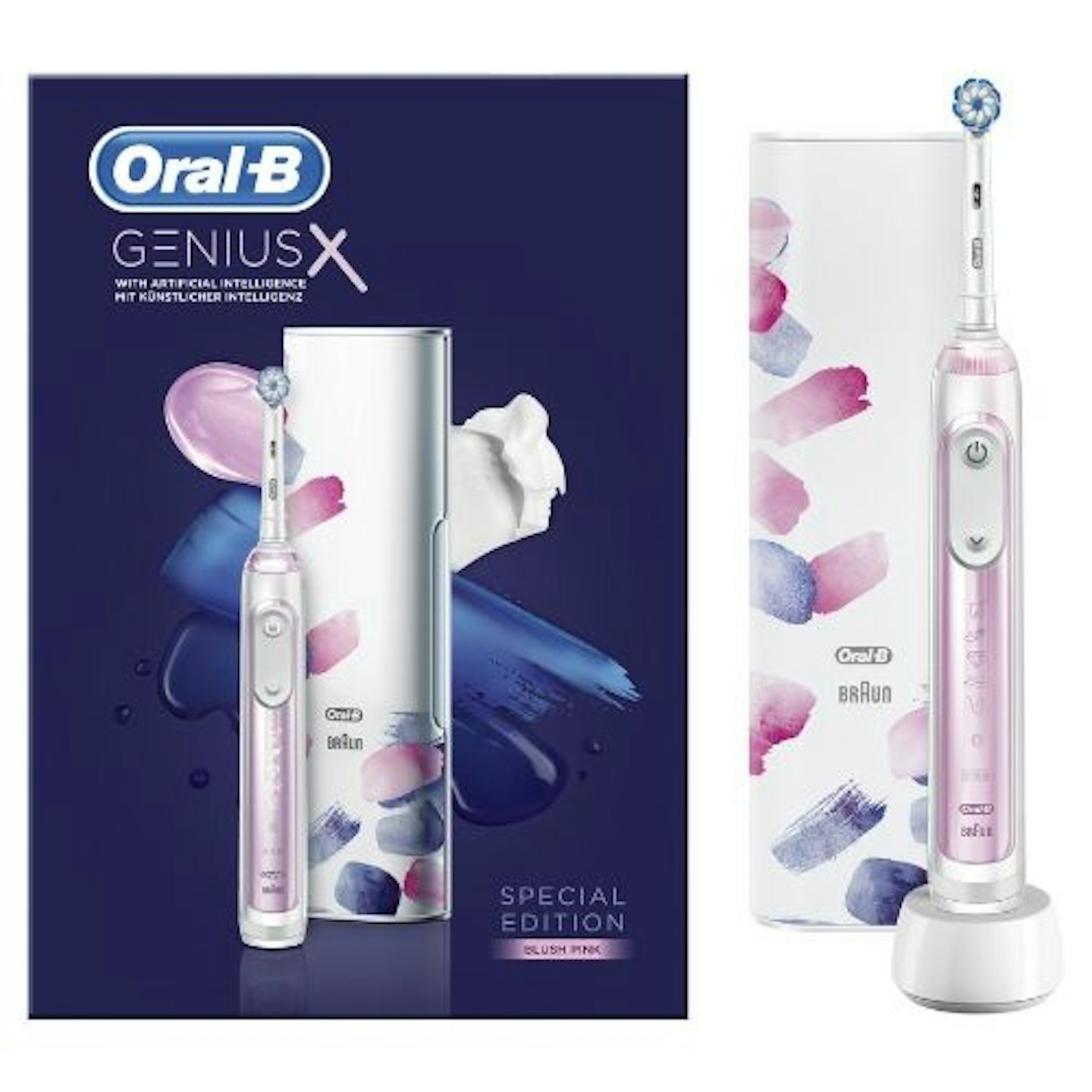 35 of 36
CREDIT: Boots
Oral B Genius X
If you want to be a practical Sally, you can invest in an electric toothbrush for your mum. The gorj pink design and travel case will put a smile on her face - morning and night.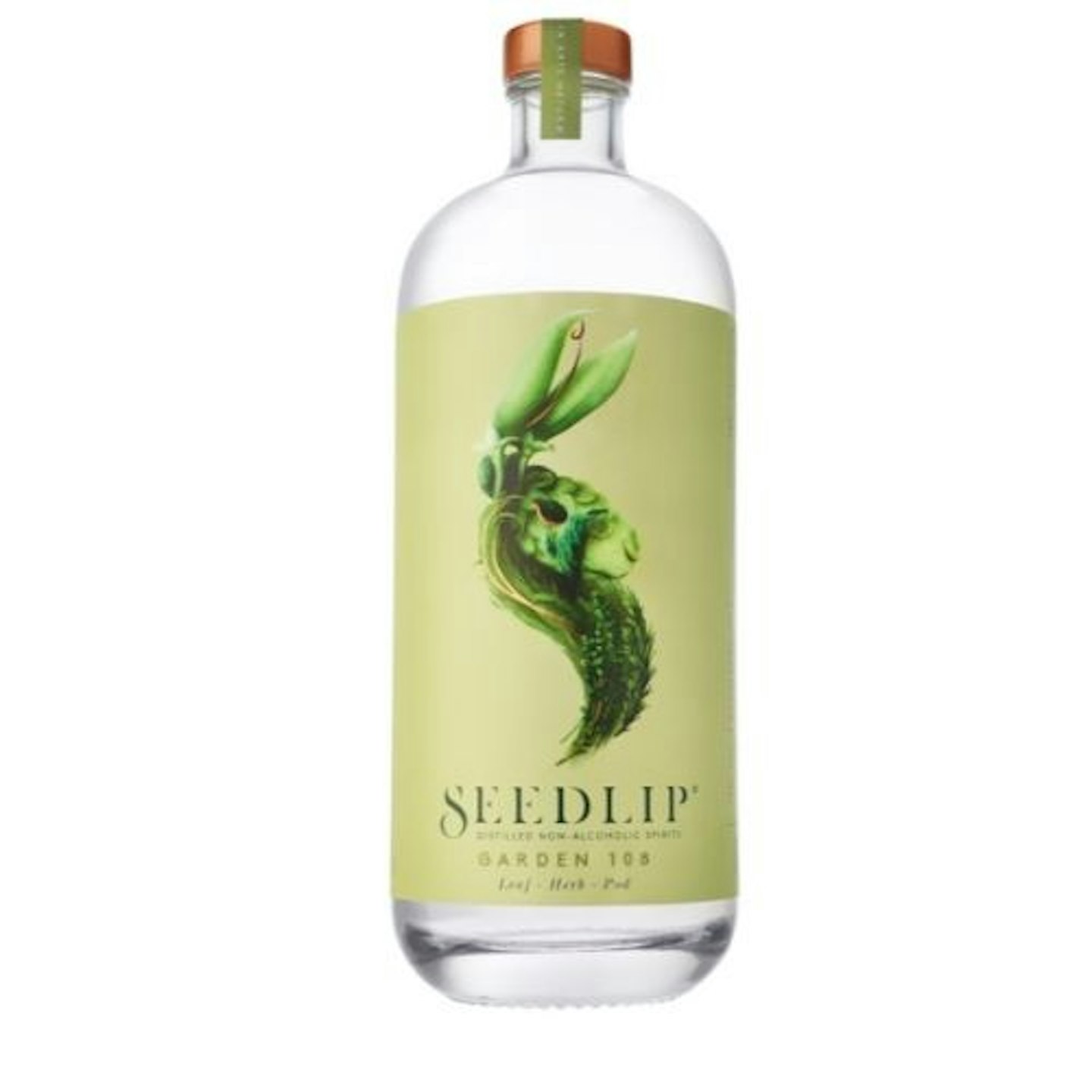 36 of 36
Seedlip Garden 108
It's always cocktail o'clock with this non-alcoholic spirit. If you're throwing your mum a Mother's Day dinner, then this will make a great gift that she can enjoy on the day.
DIY Flower Bouquets
Equipment:
Yellow wool
Green wool
Scissors
Fork
Method: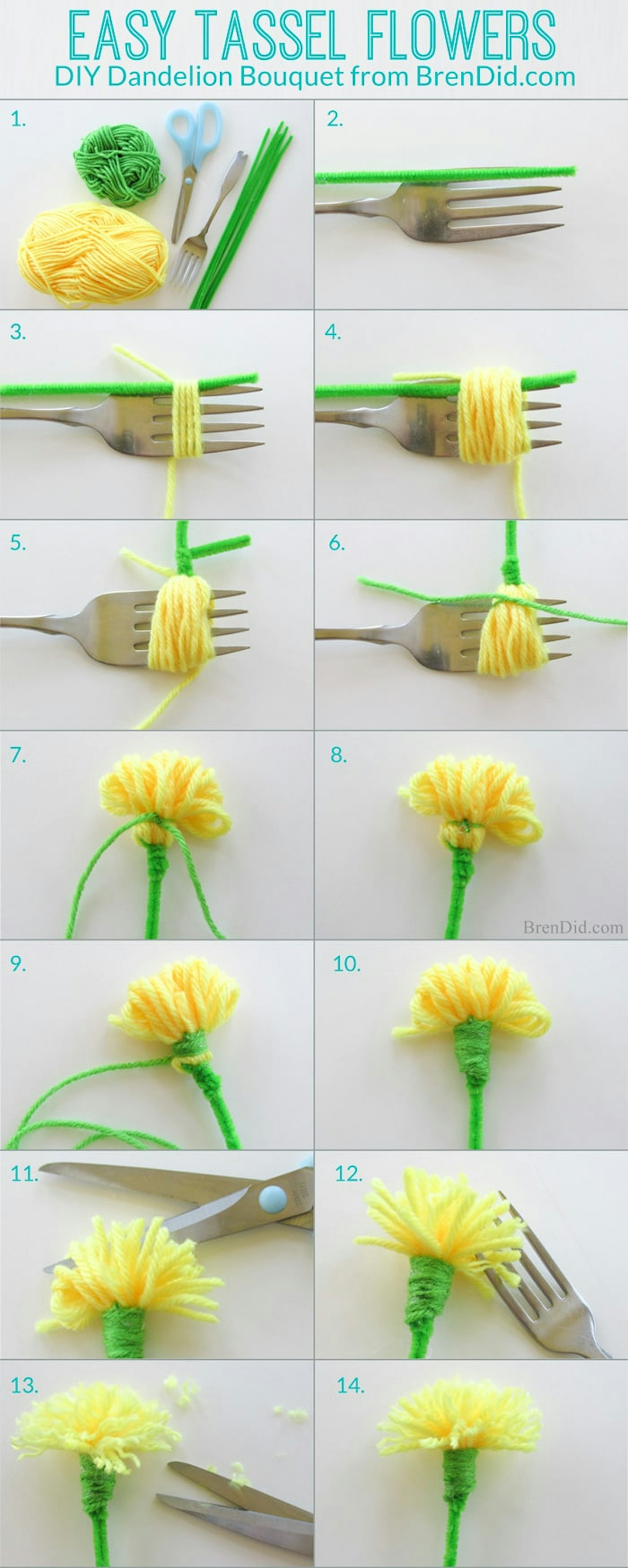 Place a pipe cleaner along one side of your fork.
Wrap the fork and pipe cleaner with yellow yarn. Be careful to keep the area of wrapped yarn about 1 inch wide.
Wrap the yarn 25-30 times around the fork.
Twist the pipe cleaner together around the end of the yarn. Wrap it 3 times down the stem and then back up toward the flower ( you are forming the base of the stem).
Cut a 4-inch piece of green yarn and tie it around the base of the flower (between the last tine of the fork). Remove the tassel from the fork.
Knot the green yarn tightly two (2) times.
Trim the ends of the green yarn close to the knot.
Cut a 8-inch piece of green yarn. Add a dot of glue near the green knot and attach the green yarn. Wrap the flower from the green knot down to the stem, wrapping the yarn close together so no yellow yarn shows.
Wrap the green yarn until it is about 1/4 inch from the end, add a dot of glue to the flower base and secure the end of the yarn.
Cut the loops of the yellow yarn with scissors.
Use a fork or metal tool to fray the yarn slightly.
Fluff the top of your flower and trim any stray threads.
Egg Carton Wreath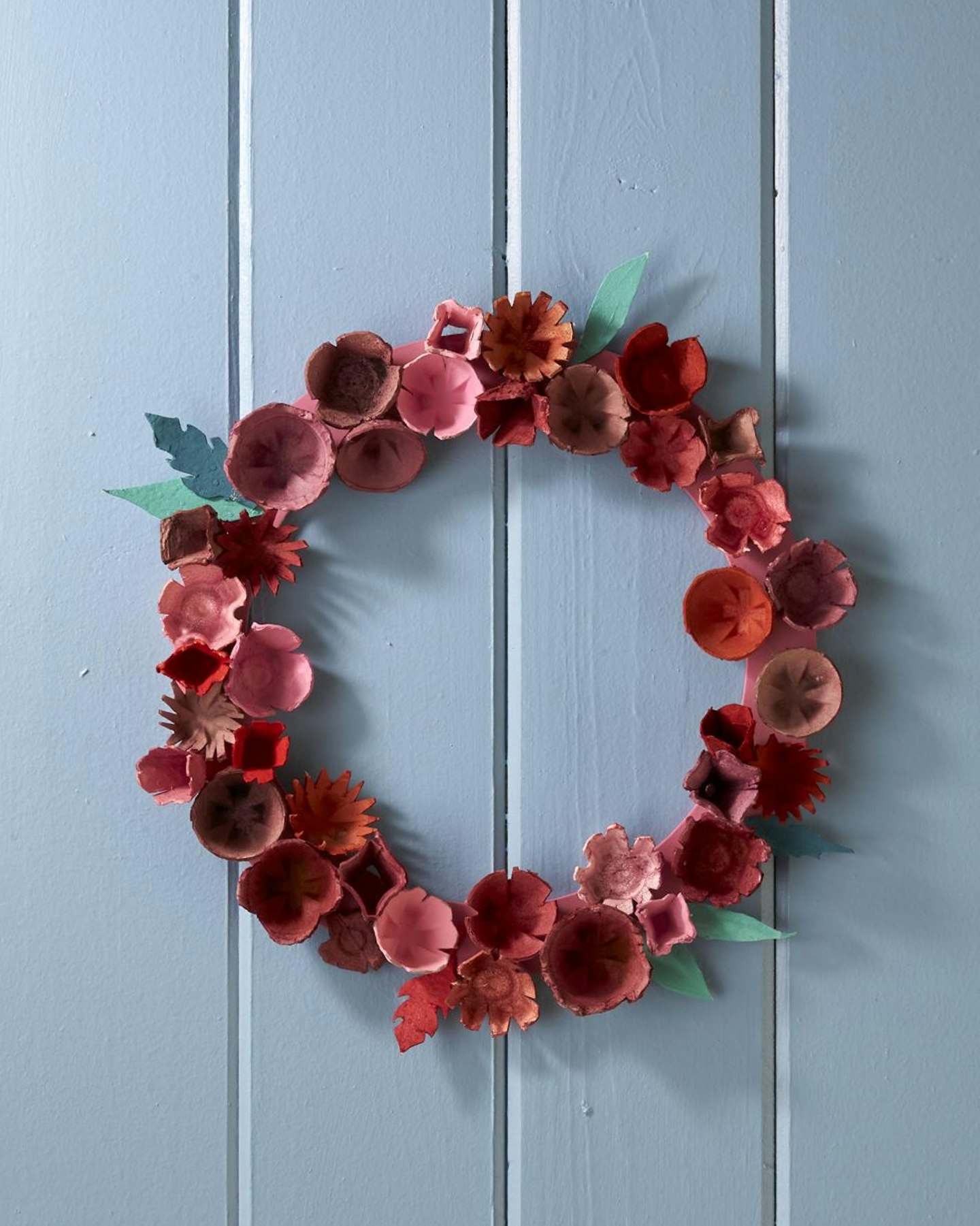 Equipment:
Egg cartons
Scissors
Paint
Glue
Green card
Method:
Cut individual egg cups from paper egg cartons.
Notch and cut decorative edges with scissors.
Dye or paint cups desired colors.
Attach cups and craft paper leaves to a painted craft ring with hot-glue.
All the reasons why I Love You jar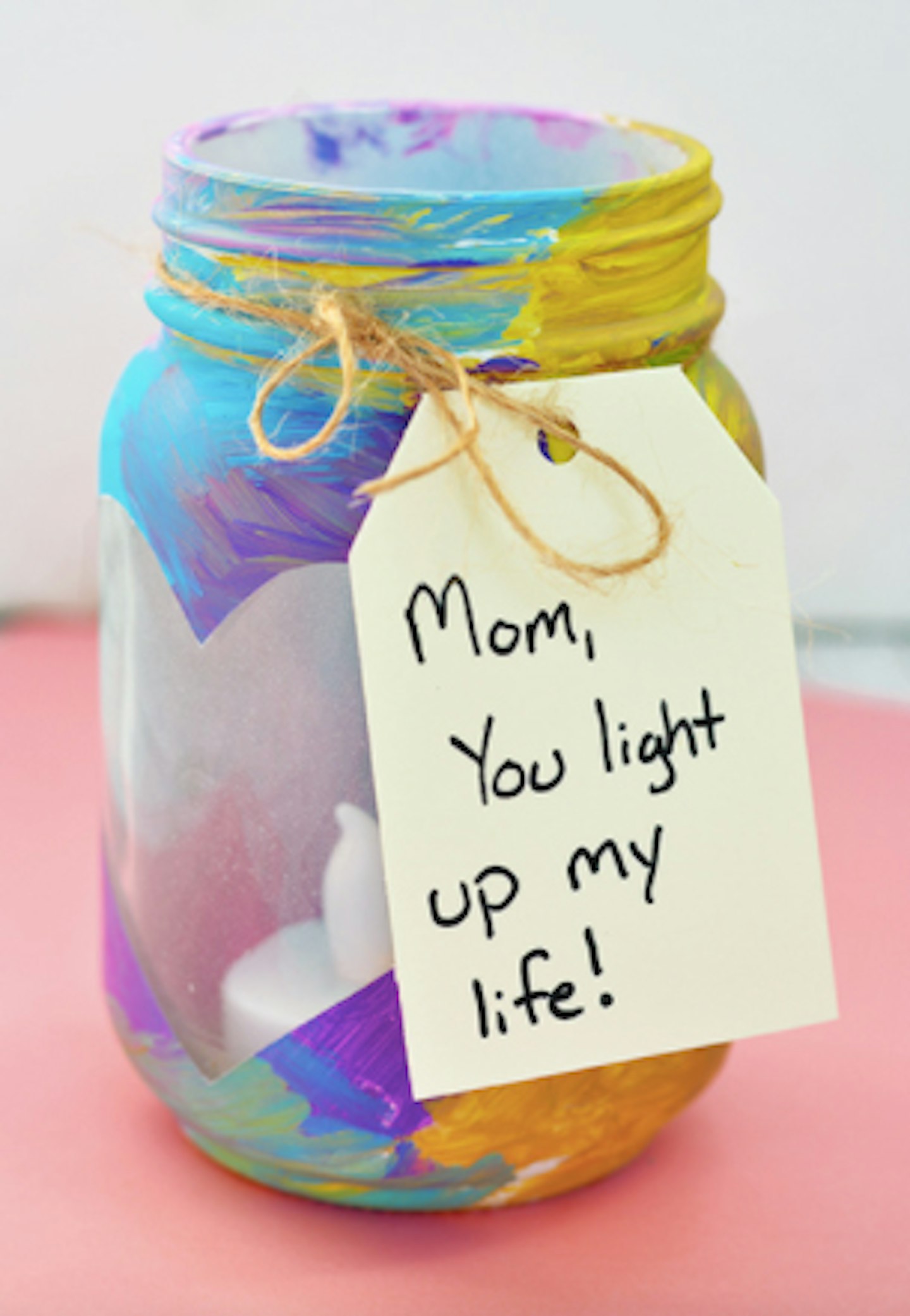 Equipment:
An old jar
Paint
Tags
String
Paper
Method:
Grab an old jar and rinse it out, paint it or cover with paper (it's completely up to you), write a tag and tie it around the rim of the jar with string. Write down handmade notes to your mum, all the reasons you love her, for her to read whenever she likes.
Lavender Bags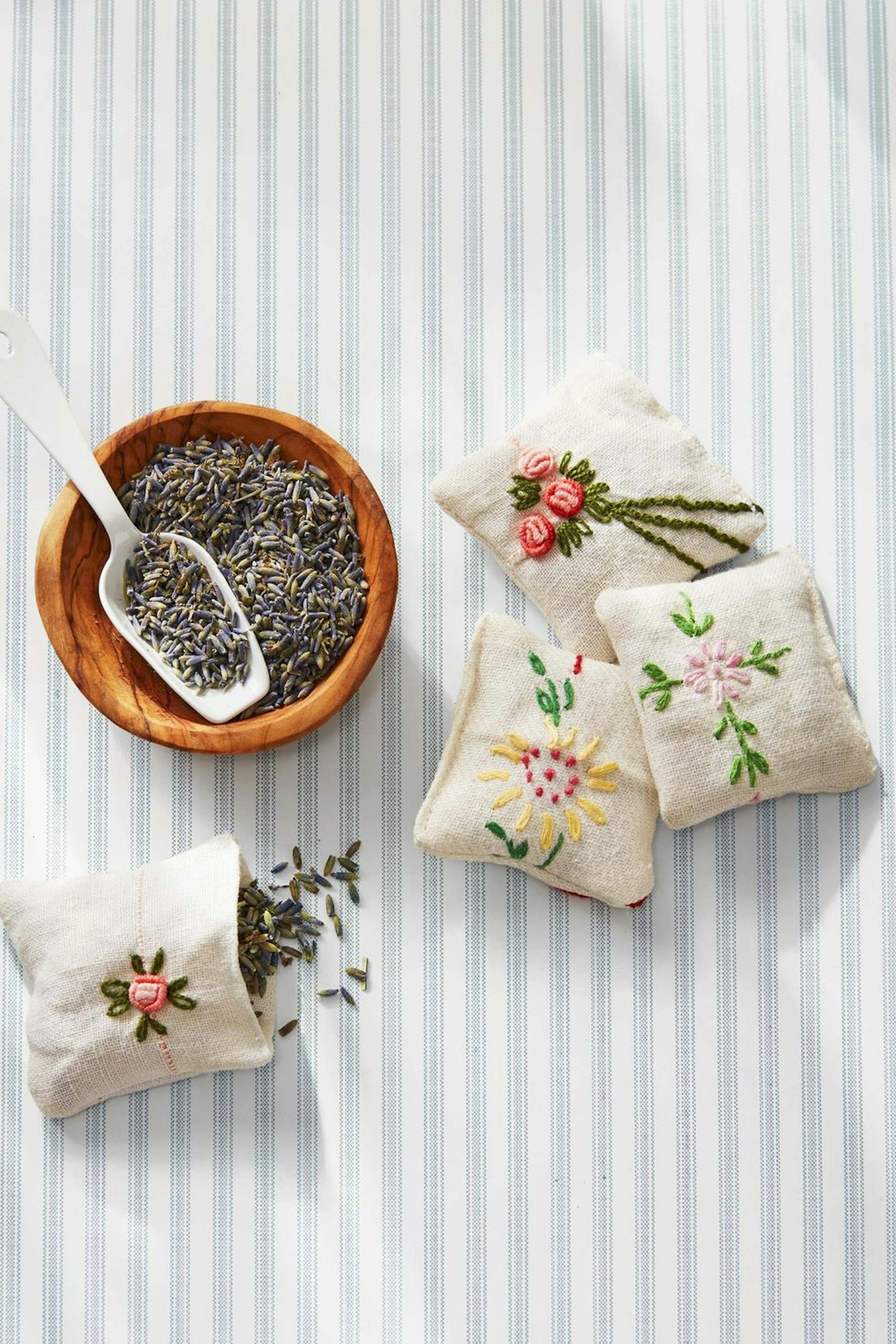 Equipment:
Hankerchiefs/ squares of fabric
Needle and thread/ a sewing machine
Dried lavender
Method:
Cut a 2-by-4-inch rectangle from a handkerchief or piece of fabric.
Fold in half crosswise with the pattern facing inward.
Stitch two sides closed; turn pouch right-side out.
Fill with dried lavender.
Hand-stitch opening closed.
Marble Dipped Mugs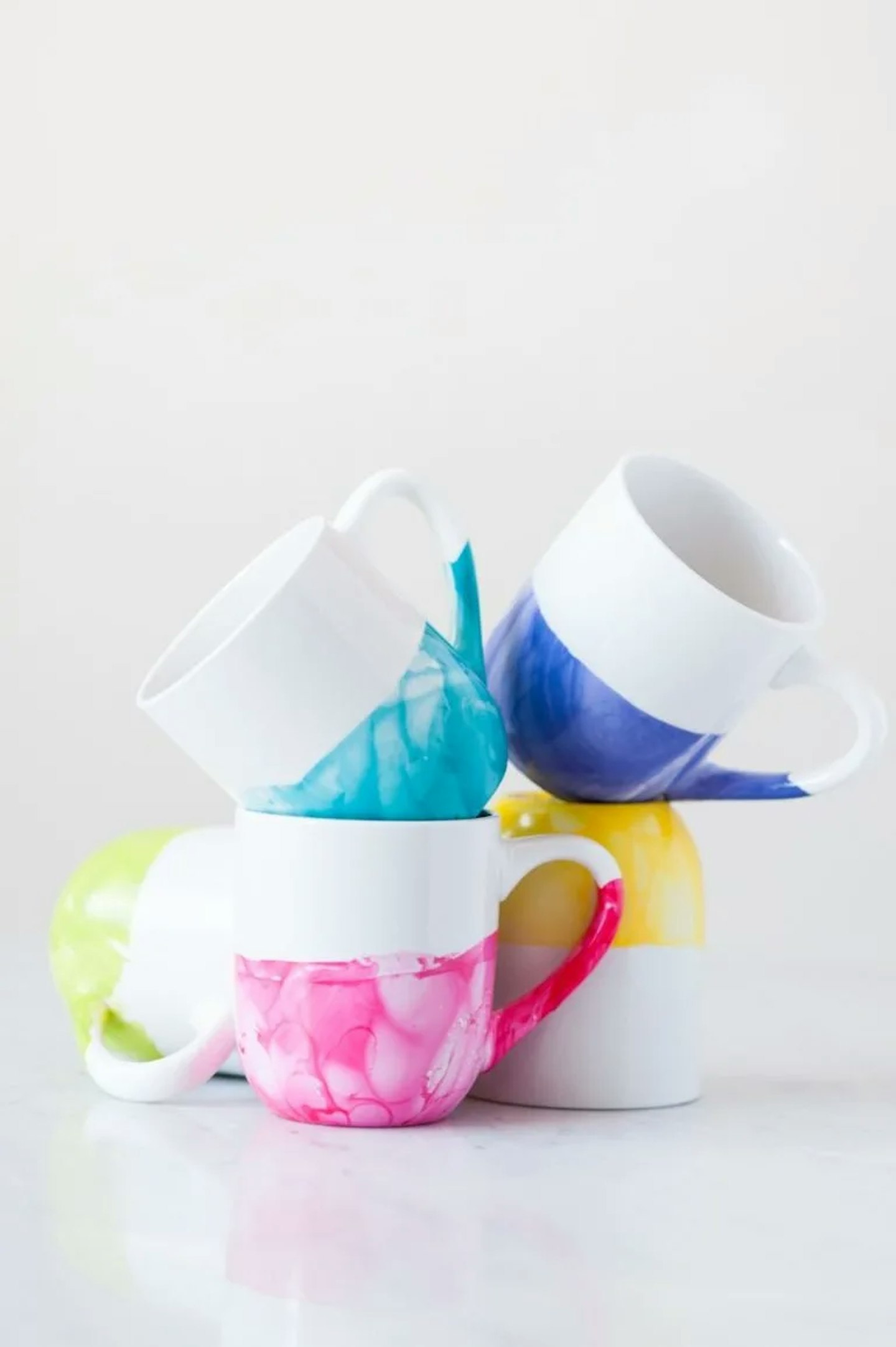 Equipment:
Basic white ceramic mugs
Nail polish (cheap stuff is fine)
Wooden skewers or toothpicks
Warm water
Disposable pan or bucket (it will get ruined)
Nail polish remover
Cotton balls or cotton pads
Method:
Fill a disposable pan (or something you don't mind getting permanently coloured by nail polish) 2 – 3″ full with warm water.
Add more or less water depending on how high up on your mug you'd like the colour to reach.
Make a mark on the inside of your pan to indicate the water level so you can fill it to the same spot each time if you're making multiple mugs.
Add nail polish by pouring it onto the surface of the water, adding more or less depending on if you'd like more or less white to show through your marble pattern.
Working super quickly, use a toothpick or skewer to swirl the nail polish across the surface of the water to help create the marble effect.
Dunk your mug into the nail polish water. Go straight down and straight up to achieve the dipped look.
Move the mug to a protected surface to dry completely, avoiding rubbing the surface of the mug until completely dry.
Let them sit and dry overnight before touching them again.
For each mug you'll need to dump the water and start over, regardless of whether or not you're changing colour.
Once dry, add a super light and thin coat of dishwasher safe ModPodge applied with a small foam brush will keep them protected when washing.
Need some more crafting inspiration?
Getting ready for a baby: 22 DIY projects to craft for your newborn
Star Wars DIY projects: Fantastic crafts for you and the family
Pressed Flower Bookmarks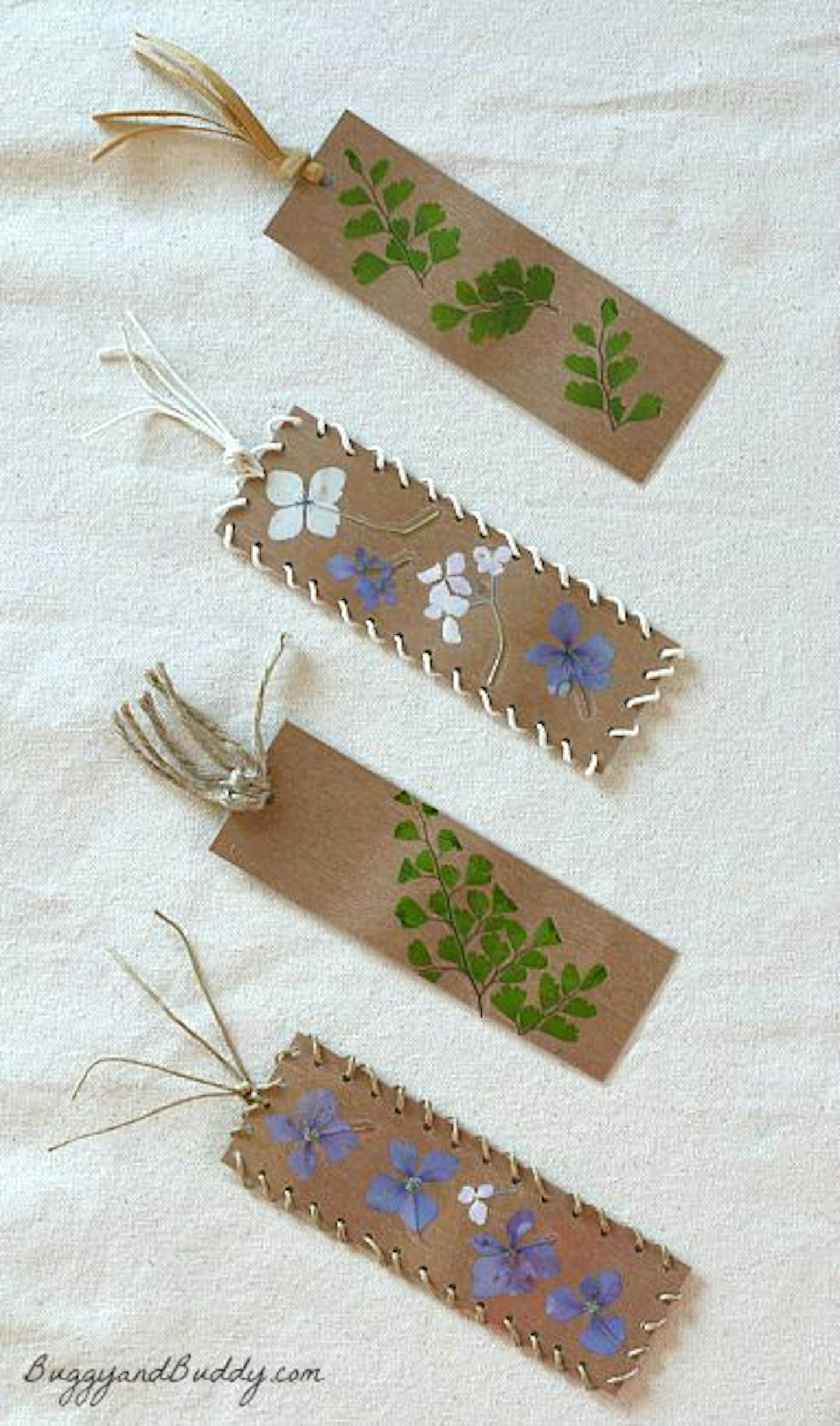 Equipment:
Various leaves and flowers
Card
Scissors
Glue
Sticky back plastic/ a laminator
Yarn, string, or raffia ribbon
Method:
Take a nature walk or head into your own backyard and pick some small flowers and leaves. Press your flowers and leaves by placing them inside the pages of a thick book for 3-4 days.
Once your flowers and leaves are pressed and dry, carefully remove them from the book.
Cut some card the size you'd like your bookmark to be.
Use your pressed flowers and leaves to make a design on your cardstock. Once you're happy with the design, you'll want to lightly attach the flowers and leaves to your bookmark before you permanently cover them up using a glue stick or glue dots.
Next cover the bookmarks with plastic to protect them during use.
Once you've covered your bookmark, trim off the excess plastic.
Now it's time to add the finishing details- get as creative as you'd like!
Bath salts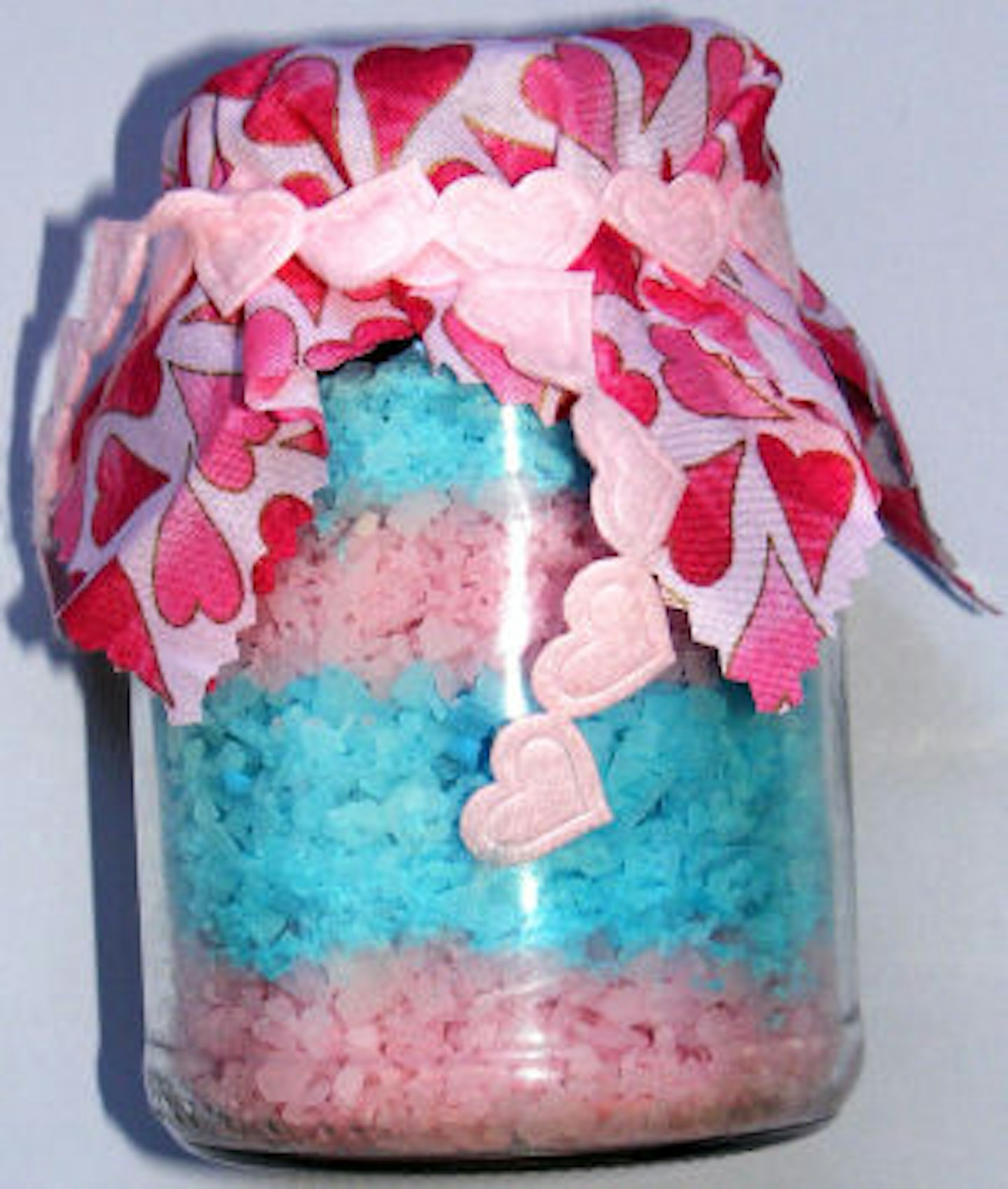 Equipment:
Plain bath salts (like Epsom salts)
Essential oil of your choice
Powder or paste food colouring (not liquid)
Glass jar
Fabric
Ribbon
Method:
In an old bowl, mix the bath salts and essential oil (roughly two drops of essential oil for every cup of bath salts) with a drop of food colouring.
Stir well with an old wooden spoon until the salts absorb the colouring.
Repeat with as many different colours as you would like.
Carefully pour the salts into a clean glass jar. If you have used different colours, you can layer them.
Cut a square of fabric to fit over the lid of the jar and tie it with some ribbon.
Salt dough fingerprint key rings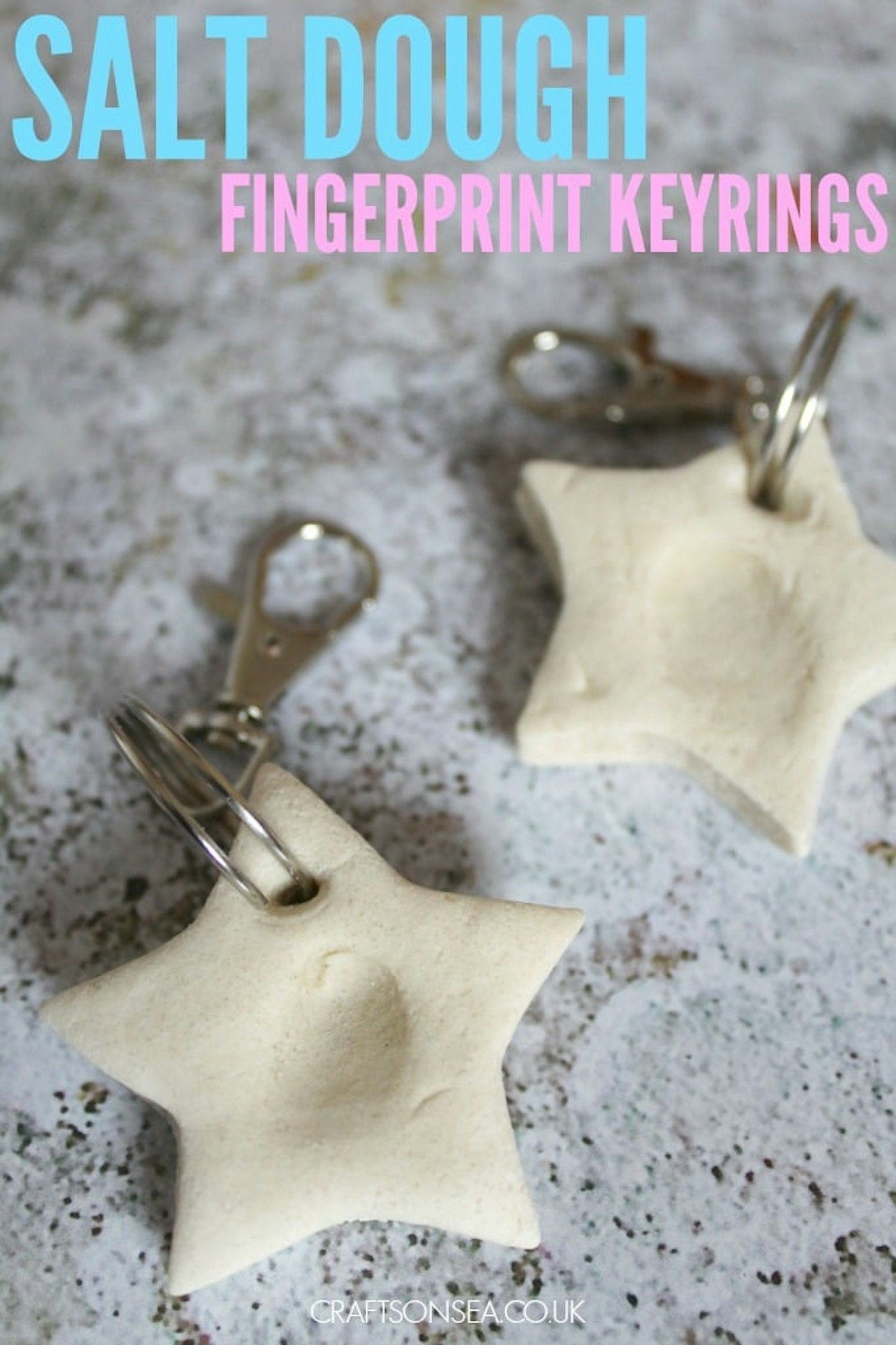 Equipment:
136g of table salt
One tablespoon of vegetable oil
158ml water
Star-shaped cookie cutter
Metal key ring
Pen/pencil
Method:
Mix together the salt, oil and water to make a dough.
Divide the mixture into two parts and roll the dough out until it is roughly a centimetre thick.
Use the cookie cutter to cut out star shapes and the pen or pencil to make a hole in the top for the key ring to go through.
If you would like to a special touch to the keyring, you can get your child to add a fingerprint in the centre.
Place the salt dough stars on a lined baking tray and bake in the oven on 140°C for roughly three hours or until they have hardened.
Once cooled, attach the metal key ring to the top of the star.