Contrary to popular belief, here at Closer we don't ALWAYS like to keep that rumour mill turning unnecessary – the back and forth can get seriously tiresome and confusing sometimes. We're a busy bunch in 2023 and sometimes we just want to know the real tea and then relay it to you lot ASAP and move on to something far spicier. Love Island 2023 winner Sammy Root and Love Island 2021 finalist Faye Winter allegedly canoodling is one of those rumours we needed the full, gossip-free tea on immediately.
So here it is...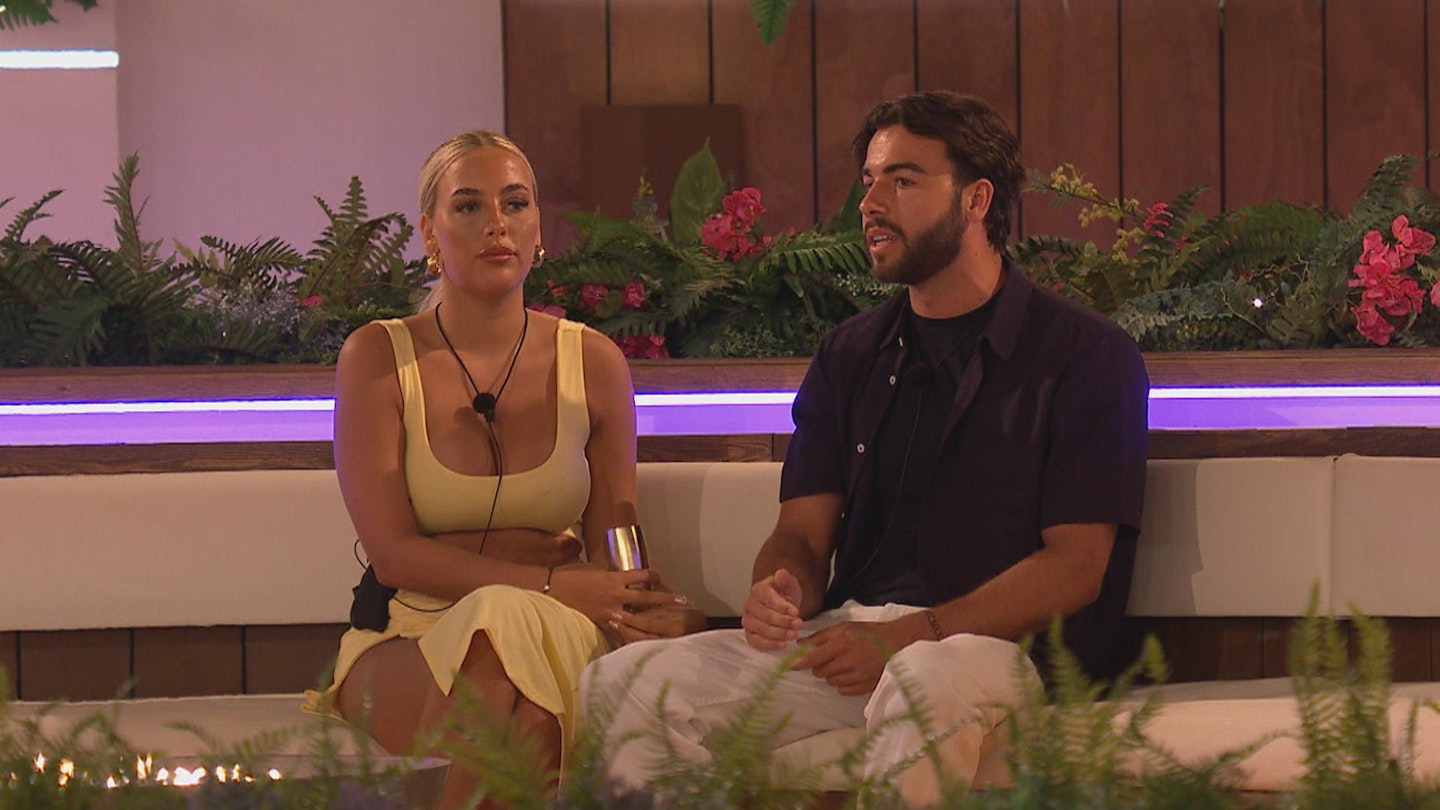 During a recent 1-2-1 with the newly-single Sammy we flat-out asked the finalist if there was anything going on with him and Faye after the pair were snapped together.
For context, according to The Sun, the bombshell has been spending some time with Faye. The duo were snapped embracing after The Pride of Britain Awards - an event that Jess was also in attendance at FYI, although to be honest it was practically a reality TV meet up.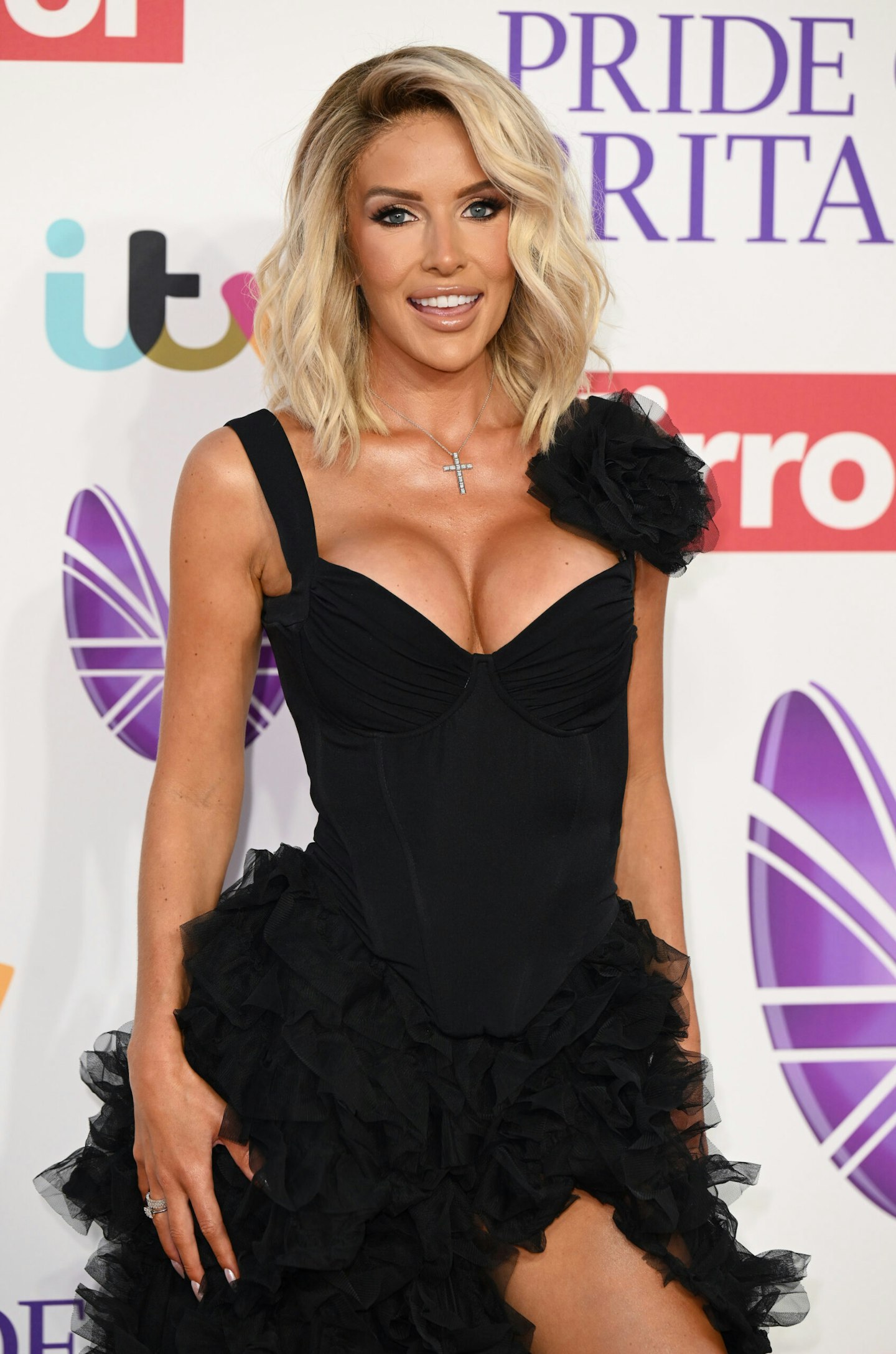 Sammy quickly shot us down when we asked him directly. In fact, he stressed, "There's nothing more [to it], I was literally saying bye to her and it's been blown out of proportion."
Faye came in third place alongside her now ex-boyfriend Teddy Soares during her time on the dating show and although the duo moved in together and even got themselves a cute lil dog when they left the villa, the romance was not to be.
Earlier this month, Sammy and Jess Harding called it a day on their short-lived romance, just a few months after being crowned king and queen of the villa and nabbing the £50k. Cheeky.
In his Instagram story, Sammy revealed that it was a "total shock," when he read about his break-up online and that he "genuinely saw a future with Jess."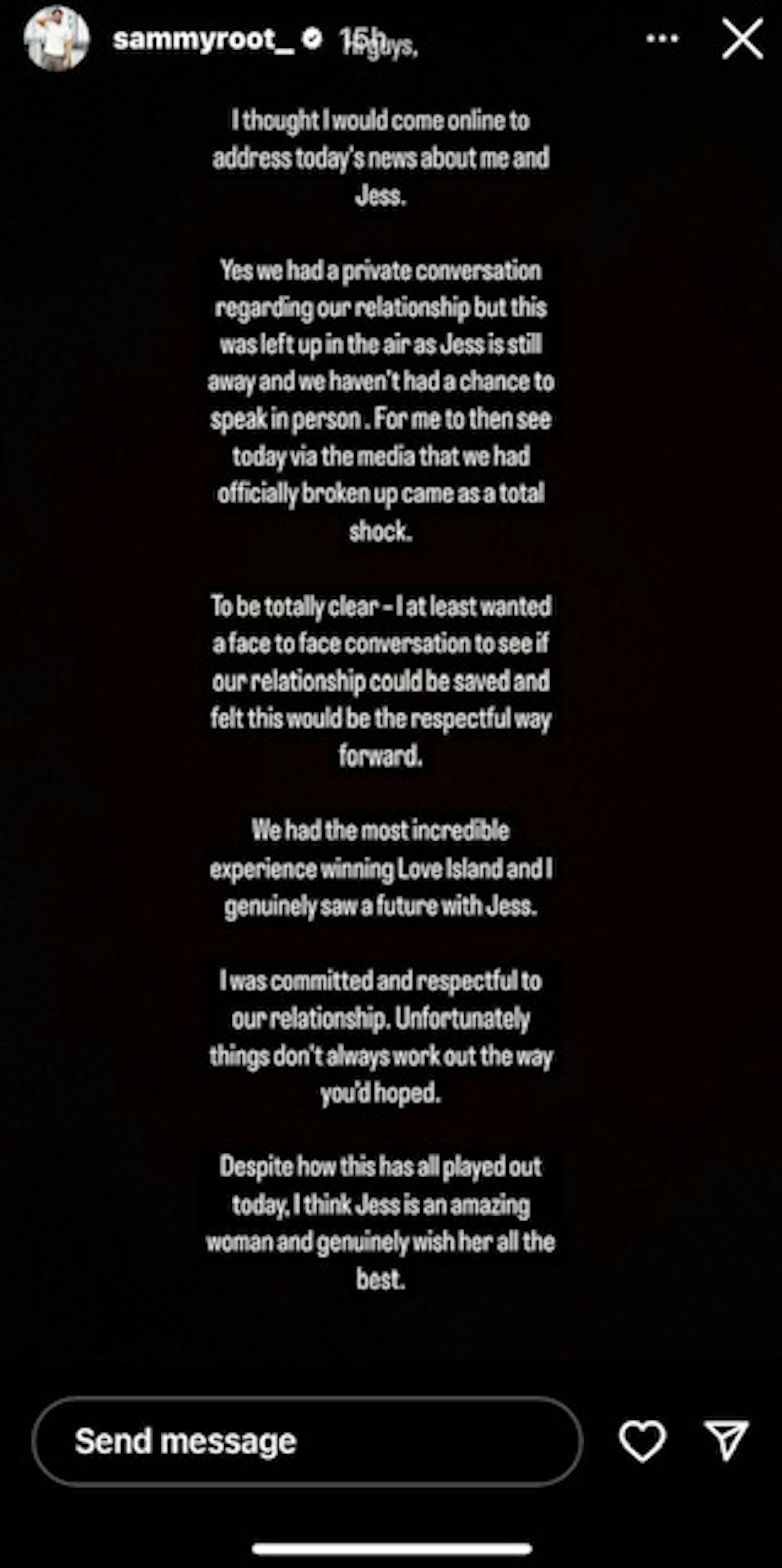 But sadly it was not to be for the current reigning king and queen of the Love Island villa. But don't worry because Whitney Adebayo and Lochan Nowacki are still very much together, we're not sure we'd cope with that break up ever occurring, tbh.
WATCH: Mitch and Ella B: 'The editors couldn't find proof' - unaired rows & days off | Love Island Secrets