It's fairly redundant calling a Love Island star fit or beautiful these days, because let's face it they're all solid 10s, aren't they? But, there's always one contestant every season who is so strikingly beautiful that they downright mesmerise us – this series, that Islander was Catherine Agbaje. No questions at this time.
Like, that Greek myth where if you looked at Medusa directly you'd turn to stone, but the complete opposite. We'd just melt.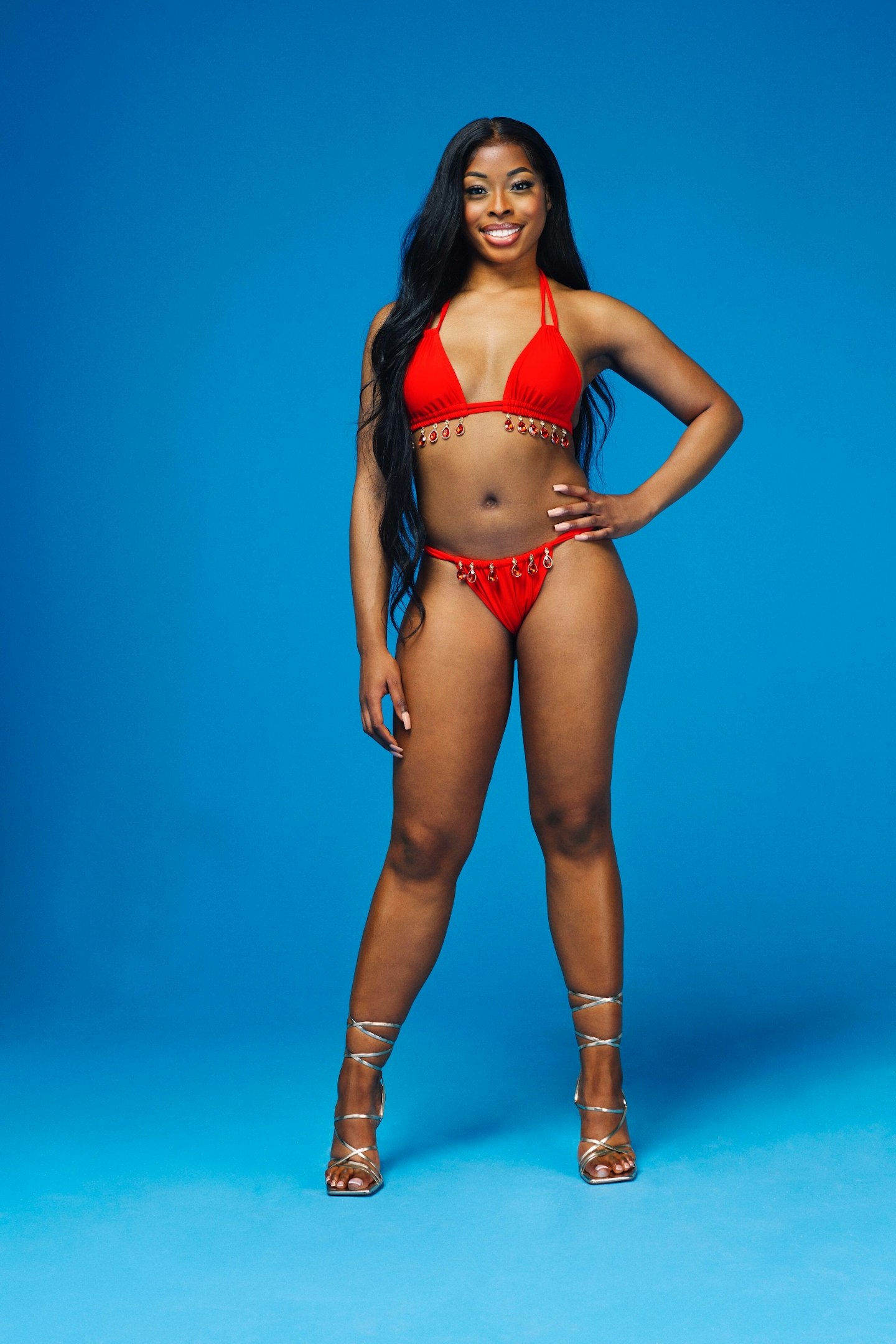 As such, every Catherine lewk on Love Island 2023 was a complete summer serve, but now October has arrived, the Love Island fave is here to make it clear that she is both a summer and a winter – in fact she's every season, month, day and hour of the year.
Catherine has gone and done a complete 360 with her trademark dark locks, opting for something VERY fiery and autumnal to mark spooky season – and we couldn't be more here for it. A fresh new 'do to match your seasonal PSL? What a queen.
Scott van-der-Sluis's former flame took to her Instagram story over the weekend to show off her blazing head of hair, captioning one of the stunning snaps, "Pumpkin spice 🎃."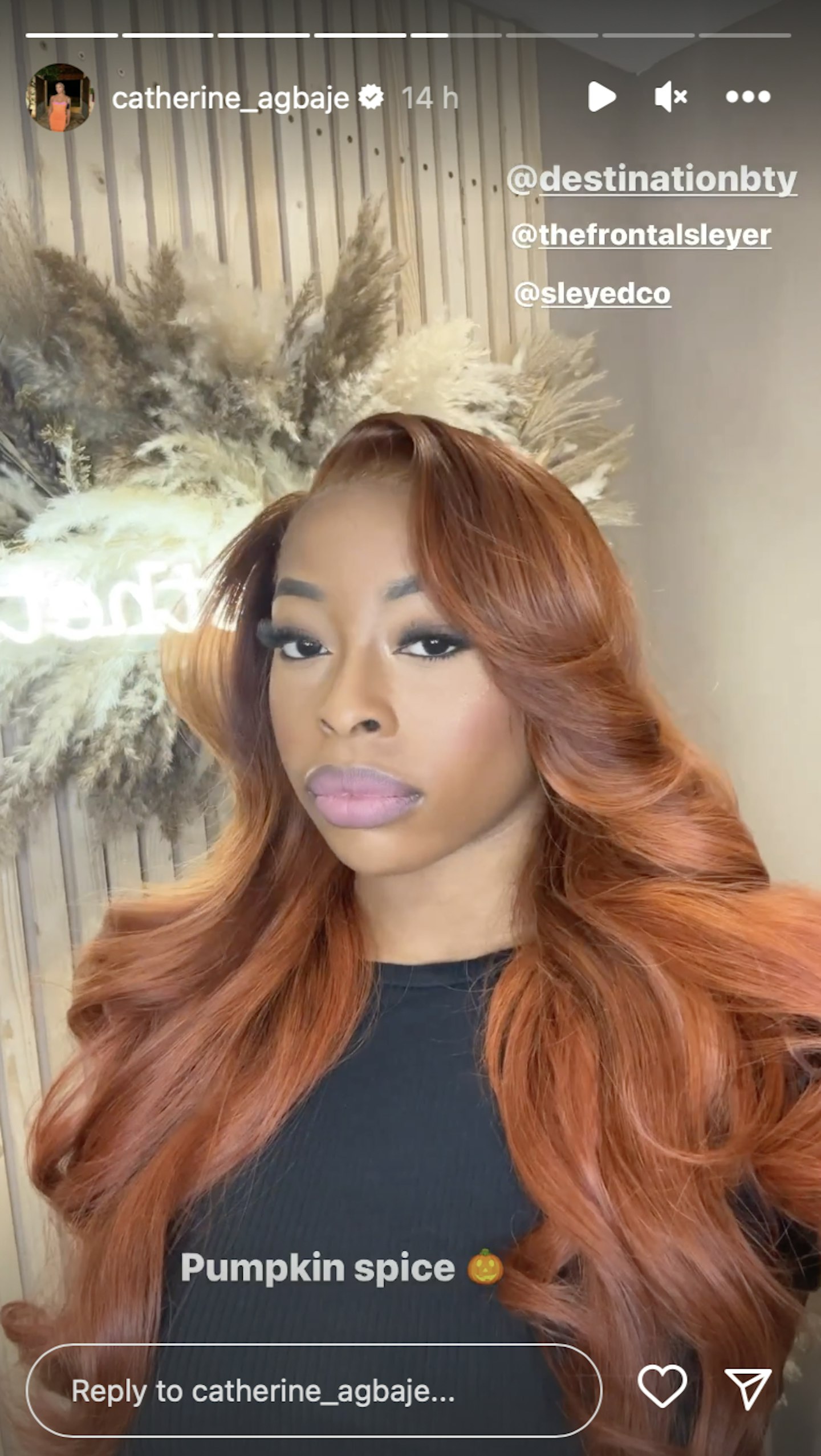 Now, if she goes as a pumpkin spice latte for Halloween, that might just kill us off.
Clearly we're not the only one's raving about Catherine's new hair colour, because shortly after revealing her new locks to her 233K Instagram followers, she filmed a video for her fans in which she said, "Thank you for your lovely messages, I literally see everything. A lot of you really [love] this hairstyle, so I'm going to start doing colour more. And a lot of you guessed the right colour as well, so hats off to you."
We loveI a seasonal slay.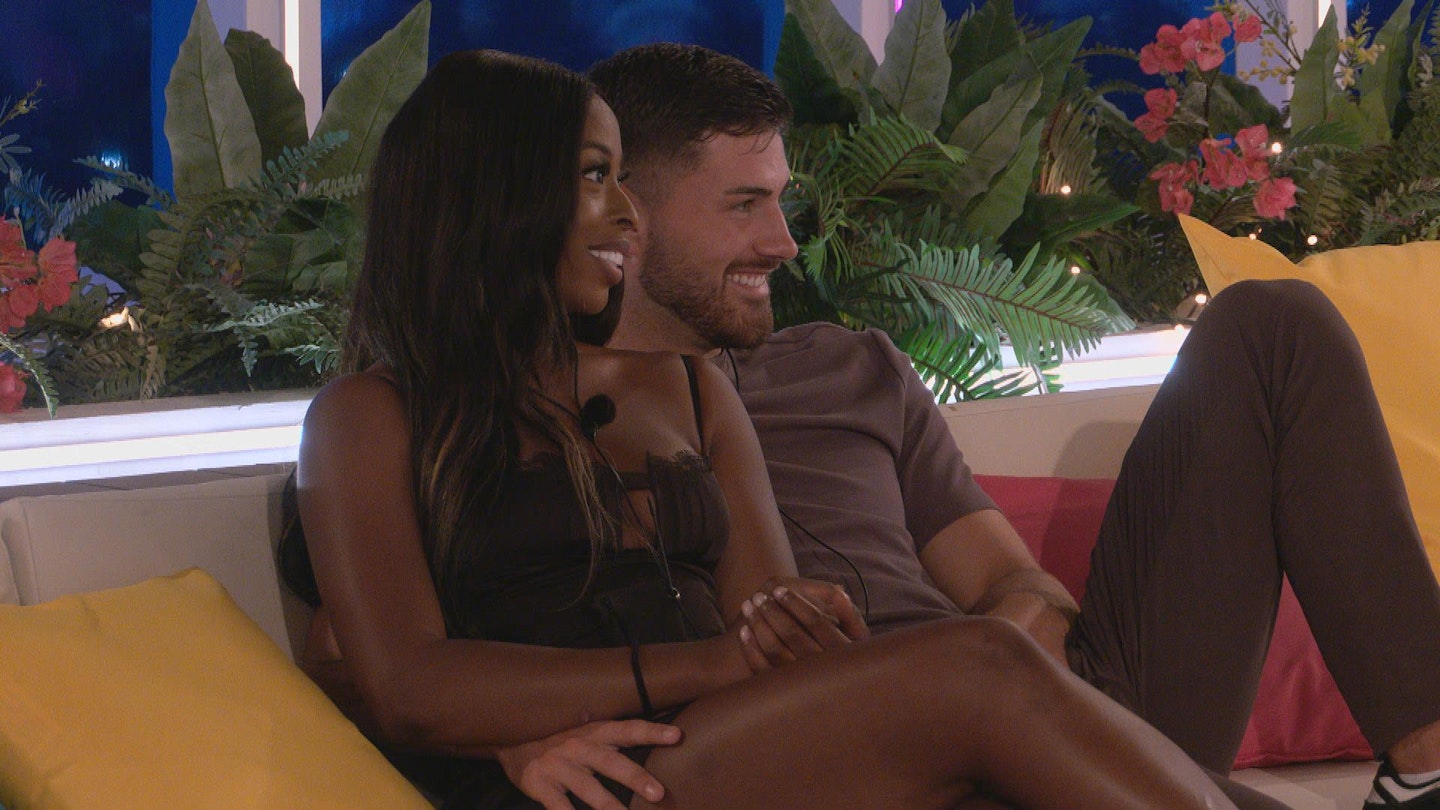 Catherine was one of the OG Islanders to take part in Love Island 2023. After some minor dalliances with André Furtado and Scott in the main villa, she found a connection in Casa Amor in the form of Elom Ahlijah-Wilson a few weeks into the series. The pair were brutally dumped together on day 38 and called it quits on their fling soon after.
If you're anything like us, you're still manifesting a Catherine and Scott romance reboot, but maybe that's just us.
WATCH: Catherine and Elom on Scott, Casa Amor and Molly's return | Love Island Secrets