TOWIE fans will know that Courtney Green has appeared on the show alongside her bestie Chloe Meadows for a long time (six years to be precise) and she's been involved in some major storylines in that time.
As well as her close friendship with Amber Turner and recent fallout with Chloe Brockett, viewers have also seen her turbulent relationship - and subsequent split – with Myles Barnett play out on-screen.
The pair split in 2018 amid claims Myles had cheated on Courtney following a series of rows, which made for awkward scenes and even more bust-ups when Myles' next girlfriend Love Island bombshell Kady McDermott (they've since split too) joined the show.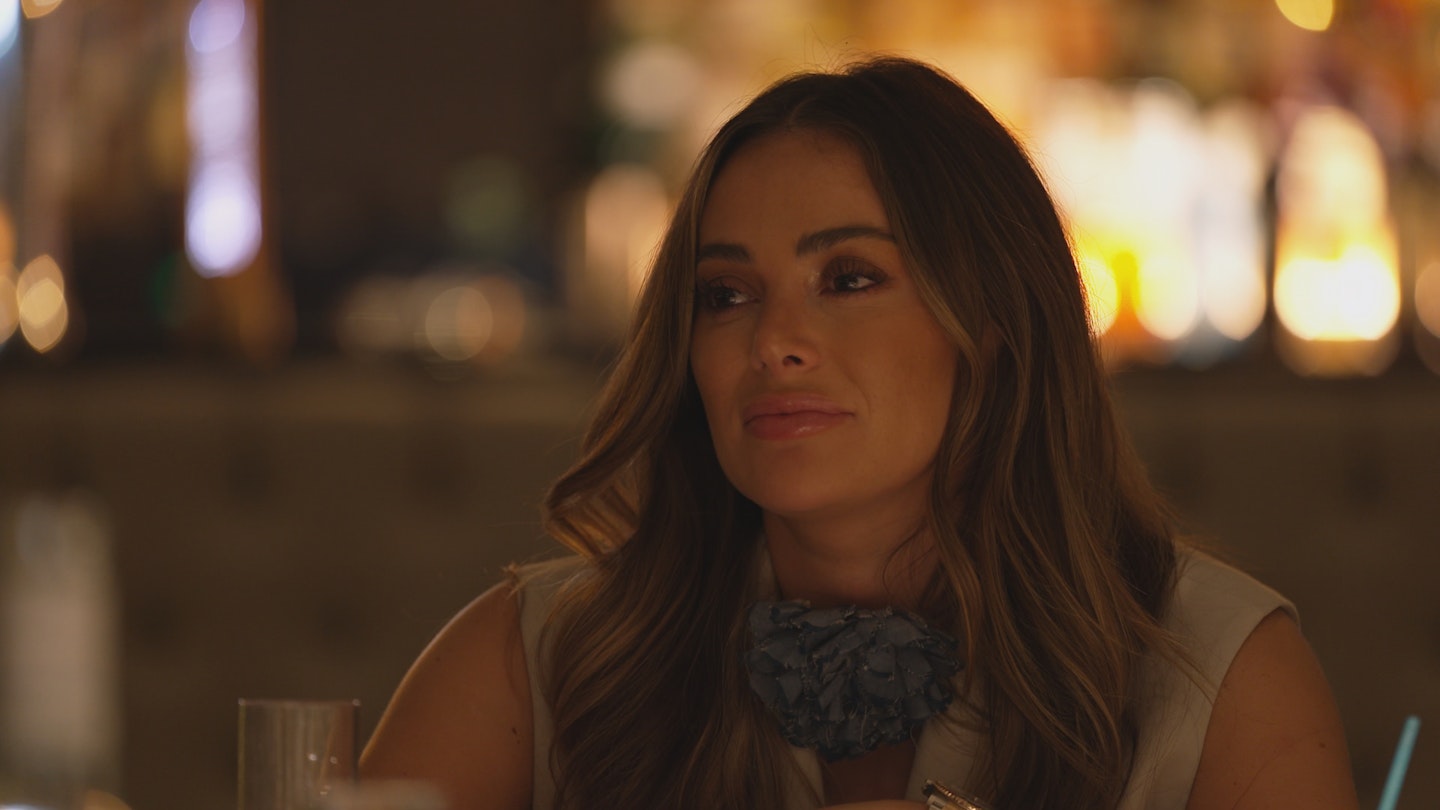 But on a much more positive note, she has been dating Callum Bushby for the past five years and although they mostly keep their relationship private Courtney revealed he was nearly a TOWIE star.
We recently had a chat with the Palm Beauty founder and asked her all the deets on her romance with Callum.
"I think one of my main reasons why I kept this relationship off of the show is because a past relationship on the show just went to sh*t," Courtney admitted and we have a sneaking suspicion she means the whole Myles/Kady fiasco, "it didn't go well and I just said I'm not putting myself through that again."
Fair enough, Court, you do you hun.
"I wanted to keep this relationship off the cameras, although he has filmed once," she admitted before explaining why we never saw it come to life, "it didn't get aired. He filmed once and he said to me, 'Courtney, never again' and I went, 'okay, Cal', until the next time I beg him, 'Just do it once!'
Next time never came as we can't ever recall seeing the handsome face of Callum Bushy our telly screens.
How old is Courtney Green's boyfriend Callum Bushby?
It's believed that Callum is 31 years old, making him three years older than 28 year old Courtney.
What is Callum Bushby's job?
According to his Instagram bio, Callum is a car seller. He also works for tech recruitment company Wave Talent as a principal tech engineering recruiter, having worked in recruitment since 2010.
How long have Courtney Green and Callum Bushby been dating?
Courtney and Callum first began dating in 2018. They were an item for 18 months before splitting in December 2019. It was claimed at the time that Courtney wanted to settle down, while Callum was reluctant to commit.
A source told The Sun, "She wanted him to show commitment and move in together, but he didn't want to. He's only young and is still enjoying going out with friends with no strings attached."
Courtney confirmed she'd rekindled her romance with Callum in September 2020 after they reconnected during lockdown when he was slashed in the face in a violent roadside attack.
At the time she told MailOnline, "I did get back with my ex-boyfriend, something happened at the start of lockdown and we just started talking again. Me and Callum, obviously we're allowed out we've started dating each other and seeing a lot more.
"If lockdown hadn't happened I don't know if we would have got back together. I feel like because lockdown happened we feel like we had a lot of time to chat and we didn't have any distractions."
In April 2022, Courtney and Callum took a major step in their relationship when they moved into their first home together.
What is Callum Bushby's Instagram?
You can find Callum on Instagram at @caljamessss.
WATCH: TOWIE's Amber, Chloe and Courtney reveal the weirdest thing a fan has ever done